What's up everyone and welcome to another blog here on BlueCollarBlueShirts.com. Alas, as I write these words, the four-day Thanksgiving Day Weekend is approaching its close. However, if there is any positive news to report, as Monday rapidly approaches, it's the fact that the New York Rangers defeated the Vancouver Canucks, 4-3, on Sunday afternoon.
As a result of the latest Rangers overtime victory, this one of the shoot-out variety, the Rangers not only increased their win streak to four straight games, but they also extended their home-ice win streak to eight. However, I saved the best for last. As a result of the squeak-by win over the Canucks, for the first time this season, the Rangers now hold a playoff berth. In other words, they control their own destiny.
Let me stop you before you begin. Yes, I'm aware that there is about 71% of the season remaining. However, for a team that looked down and out, where it got so bad that Larry Brooks, of the NY Post, was making up FAKE NEWS about Coach AV being fired on Halloween night, the Rangers have got the front end of the ship out of the water. The Rangers have now balanced themselves out a bit and with a playoff spot, have now officially dug themselves out of a hole.
Seriously, just think of where the Rangers were, nearly one month ago, on Halloween night. Forty minutes into a game against Las Vegas and their fifth string goalie, the Rangers were going down like the Titanic. However, the Rangers woke up in that third period and came back to light up Vegas & their NHL virgin goalie. Fast-forward to now, the Rangers are 9-3 in November and have a chance to go 10-3, when they host the struggling Florida Panthers on Tuesday night.
With only the Oilers/Bruins game taking place right now, when you read these words, the Rangers have a playoff spot. Of course, there's plenty of time and games left. However, here are the current standings after today's victory:
Right now, the Rangers have the second wild-card spot and are fifth in the Metropolitan division. The previous six game win streak and the current four game win streak, has put the Rangers back into the thick of things. However, there is so much parity in the NHL and these races will continue until Game 82, the final game of the season. I mean, if you look at the standings RIGHT NOW, the two-time Cup defending champions, the Pittsburgh Penguins, aren't even in the tournament. I'm sure that will change.
While I might be wasting too much space on talking about the playoffs with so much season remaining, I just really wanted to stress how much negativity the team has overcome and in such a short time.
I still stand by what I've been saying all along – the Rangers should've broken up this team all the way or not at all. You can't half-way rebuild a house and can you name one team that's ever won a Stanley Cup when rebuilding on the fly? I have accepted the fact and have come to peace that while the majority of my predictions always come true with time, I can't change the idiocy that occurs in the Rangers front-office.
I will always root for this team to win the Stanley Cup, even though I know it isn't realistic. For as pessimistic and jaded as I can be, winning a game like today, reminds me why I'm a fan in the first place. It does just burn my ass, when I see the mistakes that I predicted, blow up in the team's face, season after season. These blogs of vent help with the burning sensation. It's like calamine lotion right to the hole!
Speaking of going right to the hole, we gotta talk Micheletti & his Lundqvist rubber sex doll, about this victory today! However, before getting there, as usual, in case you missed them, here are my last few recaps:
---
---
---
---
With all the rare optimism from me, it's time to talk the game itself. This wasn't a pretty win for the Rangers at all. However, as I said during the game on the twitter machine and as Rick Nash would later say in the post-game, "good teams find a way to win bad games." This was a bad game for the Rangers, but when there is a will, there is a way, and the Rangers willed themselves to two points here.
Whether they were drinking with family the night before, having to play a rare afternoon game or a combination of both, the Rangers came out very uninspired in this game. For the Rangers, they did just enough to win. It also helped that Vancouver couldn't convert on the majority of their overwhelming chances.
Most of this game was like a white-trash wedding – it was two pigs dicking around in the slop. The Rangers were the dirtiest of the two teams, but in the end, it was Vancouver hitting the slaughterhouse.
The first period alone had that "one of those games" feel, as the Rangers were out-shot 11-4. While the Rangers were the better team towards the end of the second and for most of the third, the Rangers had as much life as Harvey Weinstein's career, in the five minute OT. Call it puck luck, having the better goalie, or whatever, but the Rangers were on the right side of an exciting, but stressful, shootout.
Before giving you the box score, to keep you abreast (I just wanted to work in the word "abreast" here) of the latest from RANGERSTOWN, here are the line-up notes:
Henrik Lundqvist made his 12th straight start. As talked about in prior blogs, you gotta ride the hot hand. While I don't think this was his strongest game during this recent stretch, he was good enough to keep the Rangers in the game. Pavelec isn't Talbot or Raanta, and with the Rangers clawing to make themselves a playoff team, you gotta go with your best guy. I don't foresee a goalie controversy, as you have seen in prior years, between Lundqvist and Pavelec.
Ryan McDonagh is still out with an "abdominal strain." Again, as stated on this site previously, I don't buy it. I really think he's battling a concussion or another lingering injury. However, this is the NHL, where injuries are guarded more closely to the vest than Hillary Clinton's emails. (Oh relax my liberal friends, I'm just making a joke.)
Boo Nieves, who received a hip-pointer injury, during the win over Detroit, was scratched. Replacing him was David Desharnais. By the time the game was into the third period, Double D was riding the pine, as it seemed Nash/Hayes/Vesey were double-shifted. I say the word "seemed", because it's hard to keep track of that type of stuff when watching on TV.
Paul Carey, who played 8 minutes, remains in the line-up. Meanwhile, Vinni Lettieri is still lighting it up in Hartford. And let me be clear here, because I got a few tweets & emails about this. I have no ill-will towards Carey at all. I just think the Rangers would be better off with Lettieri, not only for this season, but in the long-term.
And lastly, before I go to the box score, just some mix-mash stuff here, that I want to give attention to:
My #NYR teammates and I all signed our Military Appreciation Day warmups and sticks to help raise money to benefit @GardenOfDreams partner @WWP. Visit https://t.co/Tm1Z1nEQtY to bid now. pic.twitter.com/q0mE2cekbw

— Michael Grabner (@grabs40) November 25, 2017
As you can see from Grabner's tweet above, the Wounded Warrior Project charity auction is nearly over. If you got the means, check it out. I'm very familiar with the WWP, having donated to it and having a friend that works with them.  They are legit and aren't one of these charities that takes proceeds and puts it towards "administrative fees." The money goes to people in need. Again, I know money can be tight, but if you're doing well, this is a reputable charity.
Speaking of charities, how about Ron Duguay & the Rangers alum, channeling their inner Adam Graves? Check this out:
I've talked about this before on this site, but just wanted to bring attention to all the great work the Rangers alum are doing in the communities. The pictures above are from this weekend, but really, I could go pick any week and find these ex-Rangers working all across RANGERSTOWN. They are raising thousands upon thousands of dollars for various youth hockey programs, police & fire departments, the military and for people fighting cancer. These stories are far often lost in the media, in favor for stories about ungrateful nitwits, who kneel during the National Anthem.
If you're sick of just reading about athletes fucking up all over the place (Funny how it's usually an NFL thing, a league that has seen murder, women beatings, child abuse, rape, drug addiction, fraud, assaults, animal cruelty; among other things, from their athletes), give the NYR Assist or Garden of Dreams a follow on the twitter. It will brighten up your day and it's a reminder that a lot of ex-athletes are doing great stuff in their post-playing careers.
While Adam Graves deserves the statue outside of M$G, for all the work he's done off the ice, you're seeing a lot of guys around and about.  I don't want to say Adam Graves is rubbing off on anyone, because in most cases, he's younger than some of these other players and I'm sure these other players are doing this because they want to, but when you talk about a Ranger saint, it's Adam Graves. It's just nice to see everyone else doing more than what you could imagine too.
I know, like me, you guys aren't celebrities either, so no one is looking for you to make an appearance anywhere, except maybe at home, when your wife wants you out of the bar! However, if you're looking to do a little something, for as low as a $5 toy, you can help contribute to the hockey community, by participating in the Toys for Tots drive. I'm sure you're aware of what they do. They take toys and give it to needy families for Christmas. For more information on the Rangers T.O.T. fundraiser, visit: https://www.nhl.com/rangers/community/annual-toy-drive
Oh and lastly, in case you didn't see, NHL.com is currently doing a 30% off sale on all merchandise. Of course, the lone exception is on all Winter Classic gear. Just wait until the Summer, when that stuff goes down to 50%.
Finally, with all that out of the way, let's go to the box score and the recap. As always, the box score comes from ESPN.com:
1st Period Summary

Time
Team
Scoring Detail
VAN
NYR
7:54

Loui Eriksson (3)
Assist: Henrik Sedin
1
0
Time
Team
Penalty Detail
12:32

Alexander Edler: 2 Minutes for Slashing Jesper Fast
16:39

Chris Kreider: 2 Minutes for Holding Ben Hutton

2nd Period Summary

Time
Team
Scoring Detail
VAN
NYR
7:21

Jake Virtanen (3)
Unassisted
2
0
17:40

Jesper Fast (4)
Assists: Brendan Smith, Nick Holden
2
1
Time
Team
Penalty Detail
14:49

Ben Hutton: 2 Minutes for Tripping Pavel Buchnevich

3rd Period Summary

Time
Team
Scoring Detail
VAN
NYR
0:19

Michael Grabner (10)
Assists: Mats Zuccarello, Kevin Shattenkirk
2
2
1:00

Sam Gagner (3)
Assist: Thomas Vanek
3
2
5:05

Jimmy Vesey (5)
Assists: Rick Nash, Kevin Hayes
3
3
Time
Team
Penalty Detail
No penalties this period

OT Summary

Time
Team
Scoring Detail
VAN
NYR
No scoring this period
3
3
Time
Team
Penalty Detail
No penalties this period
Shootout Summary

Team
Detail
VAN
NYR

Shootout attempt by Thomas Vanek saved by Henrik Lundqvist
0
0

Shootout attempt by Mats Zuccarello saved by Jacob Markstrom
0
0

Shootout attempt by Bo Horvat saved by Henrik Lundqvist
0
0

Shootout attempt by Mika Zibanejad MISSES
0
0

Shootout GOAL scored by Brock Boeser on Henrik Lundqvist
1
0

Shootout GOAL scored by Kevin Shattenkirk on Jacob Markstrom
1
1

Shootout attempt by Markus Granlund saved by Henrik Lundqvist
1
1

Shootout attempt by Pavel Buchnevich saved by Jacob Markstrom
1
1

Shootout GOAL scored by Sven Baertschi on Henrik Lundqvist
2
1

Shootout GOAL scored by Rick Nash on Jacob Markstrom
2
2

Shootout attempt by Sam Gagner saved by Henrik Lundqvist
2
2

Shootout attempt by J.T. Miller saved by Jacob Markstrom
2
2

Shootout attempt by Ben Hutton saved by Henrik Lundqvist
2
2

Shootout GOAL scored by Jimmy Vesey on Jacob Markstrom
2
3
Goaltending Summary
Vancouver Canucks Goaltending

Player
SA
GA
Saves
SV%
TOI
PIM
J. Markstrom
20
3
17
.850
64:58
0

New York Rangers Goaltending

Player
SA
GA
Saves
SV%
TOI
PIM
H. Lundqvist
32
3
29
.906
64:58
0
As I campaigned for, but was probably just coincidence, it was nice to see the Rangers air the two National Anthems before the game. Some girl sang both, and she did a good job with them. As usual, everyone, from people wearing jerseys on the ice, to people wearing jerseys in the stands, stood and showed respect for two countries. It's a shame that people should be complimented for this, but that's what liberalism has done to America. (I swear, last political comment on this blog.)
As the teams got ready for the first faceoff, Joe Micheletti, who must have a super-human immune system, because I can't remember the last time his mug wasn't on my TV during a NYR on MSG broadcast, gave us this pearl of wisdom: "If the Rangers play well, the winning streak could continue."
With insight like that, it's easy to see what he's paid the big bucks. As you can imagine, Micheletti was brutal, as usual, all game. Seriously – my offer still stands. A free 3 hour room, for Micheletti & his Lundqvist hair doll, at the Pines Motor Lodge, as long as he goes to the hotel during a Rangers game. In other words – "WE WANT MALONEY!"
The first period of this game was a shit-show and a shit-show the Rangers were able to escape with only a one goal deficit. For as messy as the Rangers were, the Canucks were just a step shy of the Rangers and had their own issues. The Rangers, primarily on defense, would see the Canucks muff up several chances, such as odd-man rushes, especially on their two on ones. Even when the Canucks sustained pressure in the Rangers defensive zone, the Rangers were just able to deflect "uncrisp" (I know it's not a word, go with it) passes.
As I mentioned in the last blog, I think November of 2017, has been the best month of Lundqvist's career, since the 2014 playoffs. Granted, there was that game in Chicago and the Florida game wasn't pretty, but for the most part, Lundqvist has been the biggest factor in the recent Ranger wins. I mean, then again, that's how the Rangers drew it up when they gave him his contract. I'll save you my spiel about Lundqvist in the playoffs, the contract and all the other things I usually gripe about, but for right now, Lundqvist is on his game.
Tonight was no different. While this wasn't Lundqvist's strongest or best outing this month, he did just enough to keep the Rangers in this game. In other words, he gave them a chance to win. While for the money, I expect a consistent Vezina-level performance throughout the season, at the very least, I expect him to give the team a chance to win every game. For November of 2017, he's done just that.
The Rangers didn't make it easy on Lundqvist. While he's had better games and games with more of a workload, the Rangers did their best to increase Lundqvist's GAA, as the first period was "Bakery Hockey", aka, turnover central. The first period was a prime example of that.
In another alarming trend, Lundqvist has had a tough go of it when it comes to keeping possession of his stick. He turns the stick over more than the Rangers turnover the puck. He lost his stick another three times in this game. For the Rangers, they were lucky that a stickless Lundqvist didn't cough up any goals.
Seriously, we all know Lundqvist is a business man. He conned the Rangers for a huge deal. He's had his hands in restaurants. Clothing lines. He's even making money on a King/Crown insignia, despite never winning a Cup. Maybe he's throwing his stick all over the ice, so he can get a sponsorship/$$$ from a company that makes Gorilla Glue. There's just no other explanation, as there is no other goalie in the NHL, that loses their stick as frequently as the Cupless Swede.
I used this picture from the 1999 draft, as the MSG Cadillac Trivia question today was, "Who was the number 1 pick in the 1999 draft?" I'll save you the google search – it was Patrik Stefan. The reason why this draft sticks out to me, is because, in 1999, at 17 years old, I remember all the media talking about how the Rangers were going to be the best hockey team, of the next millennium, when they drafted Pavel Brendl and Jamie Lundmark. As you may have noticed, that didn't exactly work out that way!
I thought the KZB line was the best line for the Rangers throughout the game. While they had some chances in the first, they couldn't convert. At the 8 minute mark of the first period, Loui Eriksson scored the first goal of the game, with a puck right through the wickets of Lundqvist.
While I don't root for any opponent goal, I do turn up the volume afterwards, just to hear Micheletti. Seriously, the Rangers could use his man-slobber to clean the ice in between periods. Micheletti opened up his excuse rolodex and blamed everyone, but Lundqvist, for the goal. It's truly comical and SAD!
I also scoffed a bit, when I saw on twitter, fans blaming the defense and the McDonagh injury for the goal allowed. Keep in mind, this was the same McDonaghless defense, that saw Lundqvist win two impessive games. Is it so hard for people to admit that the other team is paid to score goals too? 1-0 bad guys.
Grabner would get some chances in this period, two chances in fact, when he was all alone with the goalie. I guess he is used to the net being empty (more on that to come) and couldn't make due with either chance.
Each team would kill a powerplay in this period, with the Rangers PK getting some lucky breaks. What I mean by that, is that they weren't strong; Vancouver just pissed with the wind blowing right at them.
In the most frustrating play of the period, with 15 seconds to go, the commie and Kreider were on a two on one. If Kreider kept pace and stayed cross ice, he would've been left all alone with Markstrom. Instead, he stopped skating and went to the point, and in return, the Canuck defenseman cut down Buchnevich's angle & Markstrom made an easier save. I don't know what Kreider was thinking there.
I mean, was Kreider thinking that if Buch shoots wide (And we know sometimes he aims for that Jagermeister logo in the corner), then the puck could corral and turn into a Vancouver breakway? With so little time left in the period, and down by one, I truly think CK brain-farted.
However, while the Rangers didn't tie it, they were fortunate to be down only one goal. After twenty minutes, 1-0 bad guys.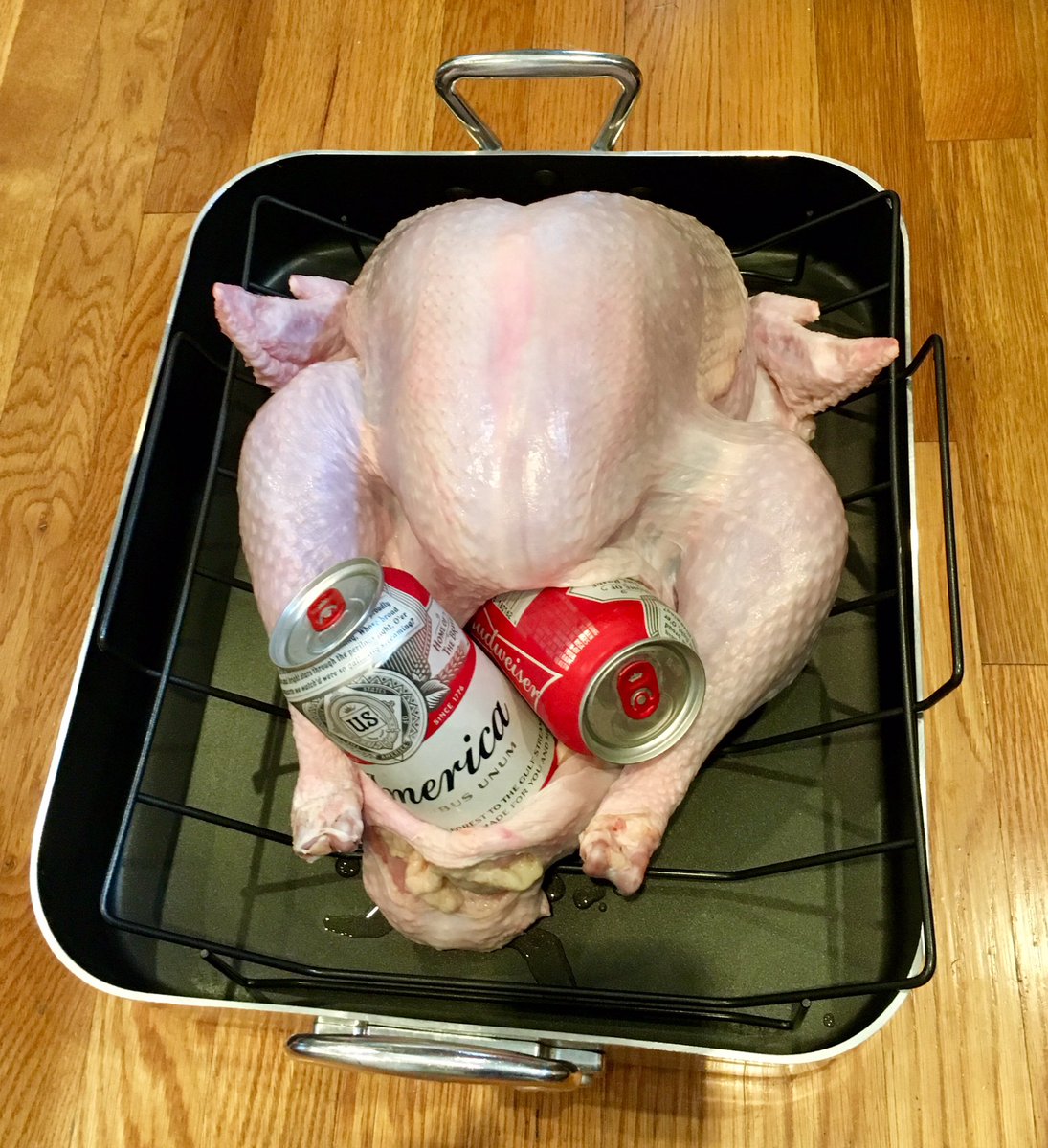 For those who keep track of these types of things, the Rangers were advertising their Black Friday/Cyber Sex Monday sale, which is, drum roll please……. "NO FEE" tickets. What a fucking bargain! It just shows you how overpriced and how ridiculous all these bullshit fees truly are. Even better, the Devils are doing 25% off tickets, with of course, all Ranger games excluded from the offer. Keep enjoying your half-empty arena.
The Rangers must've farted out some of their excess gas during the intermission, as they were pepped up a bit in the second. JT Miller ran Markstrom and to the surprise of no one, a team featuring Swedish players, didn't retaliate.
In trends we've seen during this winning streak, Kevin Hayes continued to play aggressive and strong on defense. Lundqvist would also lose his stick again. Seriously, when is someone going to make the @LundqvistsLonelyStick twitter parody account?
While the stickless Lundqvist wouldn't give up any goals, Jake Virtanen would beat Hank, 7:21 into the period, with a shot above the glove. Hank was just too slow getting the glove up. In the bizzaro world, Micheletti was blaming the Pilgrims, Fatwas, The JFK Assassination, $1 Stores, The Clap, Black Friday, Donald Trump, and the flat earth theory for the goal. 2-0 bad guys.
On the two goals Lundqvist allowed, while I wouldn't exactly call the goals "soft", they were shots Lundqvist has stopped before on this stretch.
Later on in the period, two huge saves occurred in this period, from each goalie. Markstrom would rob Nash, while Lundqvist double-stacked an aggressive Vancouver possession.
The Rangers would get another PP in this period, but looked dreadful. I know the PP had some flashes of greatness this season, but Scott Arniel needs to go. If the PP is able to go so cold for periods of time against weaker teams, what do you think is going to happen in the playoffs, when the PP matters the most?
Jesper Fast would score a goal, late into the second period, as a Brendan Smith shot deflected off a Canuck, and Fast, all alone in front of Markstrom, deflected it into the net. It's not what you drew up, but good things happen when you're in front of the net. 2-1 bad guys. This would lead Vally & Trautwig, who should have a comedy set at "Casino Night", go on a 5 minute discussion about "momentum", during the intermission. Do fans really need a breakdown of what momentum is?
After two periods, 2-1 bad guys.
When the third period started, the game got really exciting, especially when Michael Grabner scored 20 seconds into the period, to tie the game. This, of course, allowed Micheletti to talk about Grabner's third period scoring, while omitting the fact that the majority of those goals are empty netters.
Listen, I'm not discounting Grabner or empty net goals (They are important, as it seals the deal & prevents you from playing an overtime, where you could potentially lose a point.) but as usual, Micheletti gives you his warped sense of hockey and fails to give you the full story.
On the goal, Grabner beat Markstrom on a shot that Markstrom would probably like a do-over on. 2-2.
However, in the stuff that drives me up a fucking wall, Lundqvist surrendered a goal immediately after. Sam Gagner would score less than a minute later and again, over Lundqvist's glove. Micheletti blamed the glass & the boards. While yes, the puck took an awkward bounce, this was a soft goal allowed. 3-2 bad guys, but 19 minutes remained on the clock.
Five minutes later, Vesey would tie the game up, after Rick Nash made a beautiful pass, akin to the pass Skjei made to Zuccarello, in the Detroit game.  Nash made a backhand pass, through traffic, and Vesey got the puck, made some individual moves, and flipped it past Markstrom. A true goal scorers goal. 3-3 game, and 15 minutes to go.
As the scoreboard showed, the teams were evenly matched in the third, and both would remain scoreless in regulation. I thought Vancouver had more opportunity, but like a bad porn star, they just couldn't finish. 3-3 at the end of 60 minutes.
In the overtime, the Canucks out shot the Rangers, 3-0. There was a scary period of time, where Skjei and Miller were practically on their knees, like a gay trucker, at 3:00AM, on the interstate. Luckily, the Rangers got the much needed clear.
Also in the OT, the Sedins dominated the puck possession, but again, while the Rangers defense wasn't the best, Vancouver made sure not to score either. After a hairy OT, the Rangers ESCAPED, and went to the skills contest.
In a move that was revealed as the idea of Lundqvist, for the first time in the AV era, the Rangers opted to shoot second in the shootout. I LOVED THIS. I don't get why you would want to shoot first. I would rather make the good defensive stop first and then put all the pressure on the other goalie. Plus, if you fail to score on your first attempt, you're putting all the pressure on your goalie to come up with the save. I hope the Rangers continue with this method in future shootouts.
After two stops from each goalie, BROCK BOOOOOOOESSSSSSEERRRRRRRRR (Paul Heyman voice) finally got Lundqvist to crack. It was up to Markstrom to win the game. However, Shattenkirk beat him. Welcome to sudden death, yet again.
Sven Baertschi would score in Round 5. With Rick Nash up next, I figured that the game was over, but he proved me wrong and beat Markstrom to keep the sudden death shootout alive.
In Round 7, after denying Ben Hutton, Jimmy the Kid would beat Markstrom all alone, yet again, to win the game for the Rangers. 4-3 final and the win streak is kept in tact. As talked about at the top of this blog, it also put the Rangers, albeit temporarily, in a playoff position.
I've gone on long enough already today! As I head home here, for the Rangers, this was a bad game, but a good win. Not every win will be pretty or executed the way you drew it up. You gotta ugly duckling it up once in a while. While the Rangers struggle with consistency, it is nice to see they don't give up. They fought back, tied the game twice, and while I'm aware of people's thoughts on the shootout, it's what they do, and the Rangers found a way. Granted, you hope to see a better effort on Tuesday night, but for now, these two points will do!
Again, as far as who starts in net on Tuesday, against the Panthers, I would continue to ride Lundqvist. The schedule is in the Rangers favor, with so many days off between games. I mean, coming up, you got this:
Tuesday vs Florida
Friday vs Carolina
Next Tuesday vs Pittsburgh
Next Friday vs Washington (First time NYR sees them this season)
Next Saturday vs the Devils
My theory is always to go with the hot goalie. Lundqvist is paid a lot of money, so the rest shit doesn't fly with me right now. You can sleep when you die. We all gotta go to our jobs and work, so I expect the same here.
If anything, and really, it goes based on how he's playing, as if he gets bombed on Tuesday, I would give him a break on Friday, I figure Pavelec takes either the Washington or NJ game.
I know this strong Lundqvist play won't last forever, and we did see some cracks tonight, but for the time being, you don't fix what's not broke. And this is coming from me, someone who would trade Lundqvist tomorrow!
And for a few comments I got on this blog – no, it doesn't pain me to say Lundqvist is playing well. I'm happy to see it, and it brings me back to a decade ago. However, I just don't think his contract is what you need, when trying to build a Cup contender.
The Panthers are up next, on Tuesday night, as the Rangers will be doing their "Hockey Fights Cancer" night. Depending on my work schedule, I might attend this game. I figure why not, after all, I attended Florida's "Hockey Fights Cancer" night, when the Rangers beat the Panthers in OT!
If I go to the game, it might be tough to do a blog after the game, with work and all that jazz. If I don't go, see you Tuesday night. Either way, as always thanks for reading and….
"Let's Go Rangers!"
Sean McCaffrey
BULLSMC@aol.com
@NYCTHEMIC on the tweet tweet