What's up everyone and welcome to another blog here on BlueCollarBlueShirts.com. After my manifesto on Tuesday night, due to computer issues, having to work 7 days a week/12 hour shifts and the fact there is a game tomorrow, this won't be nearly as lengthy.
After sneaking by Pittsburgh on Tuesday night, the Rangers had two days off, before playing tonight's game against the Washington Capitals. In the victory over Pittsburgh, everything that could go right, went right, including when it came to "puck luck". In tonight's game against the Capitals, there would be no luck or fluke play to be had.
The Washington Capitals defeated the New York Rangers, 4-2, at the Capital One Arena in Washington, on Friday night. For the Rangers, they will have to forget about this one real quick, as they will host the NJ Devils on Saturday night. The Devils are coming off a two goal loss to a division rival themselves, as they dropped a 5-3 final to Columbus on Friday night.
I've been talking about the standings, ever since the Rangers came off like a pile of turds, to start the season. While the Metropolitan division has been the best division in hockey since the recent realignment, right now, the division is better than usual. Instead of four teams vying for a playoff spot, it seems like anyone in the division could make a playoff run this season.
In the past few seasons, it seemed like Washington, Pittsburgh and the Rangers were your locks, with the Flyers/Islanders/Columbus fighting for the third seed or wild card. Now, Columbus has built a powerhouse and is at top of the division. The Devils, a surprise to everyone, even Devil fans themselves, are in the thick of things. Until tonight's loss, the Devils were the division leader and have led the division for most of the season.
The Islanders are a team like the Rangers, where they should be in contention for a playoff spot all season. The Flyers, despite talk about firing the coach and breaking up the team, are a rock's throw from a playoff spot. Ditto Carolina, even with all their struggles.
The bottom line is this, unlike seasons past, this division, which has always been elite, will be one to watch every night. When it's all said and done, the Metro most likely will have 5 playoff teams in the Eastern Conference playoffs. For three of the Metro teams, they might miss the playoffs by a mere point.
When you lose a game like the Rangers lost tonight, and for an extra kick, fell apart before they could lose it in overtime, thus costing them one point in the standings, the Rangers may rue the day they lost so many games before a potential OT period.
In the Lundqvist & Ovechkin era, these two teams have had memorable battles against each other. For the most part, when it counts the most, the Rangers have been on the winning side more often than not. While neither the Rangers or Capitals have won a Cup with their franchise bedrock future Hall of Famer, (And in the case of the Capitals, get out of the second round) whenever Lundqvist and Ovechkin hook horns, it's usually a good hockey game. While it wasn't a great game for the Rangers tonight, this was a fun game to watch.
As I've said all season, the Rangers are a fringe playoff team at best. If you're an optimist, you have that "just get in the playoffs, and anything can happen" attitude. If you're a realist, like me, this will be another Cupless season. One Stanley Cup in 77 years will jade you!
The problems we all know that plague the Rangers were evident in tonight's loss. The goaltending, while good at times, is prone to giving up bad goals. When Lundqvist gets rattled, it's all downhill from there. The defense is alcohol poisoning inducing. Rick Nash, for as great as he can be on both ends of the ice, can't find the net more times than not. Players routinely disappear offensively. The powerplay stinks. The team is just consistently inconsistent. While the Rangers can pull wins out of their ass sometimes, at the end of the day, you have to be good more times than lucky, to win a Stanley Cup.
In a story that continues to get no press or much follow-up, is the concussion that Mika Zibanejad is trying to overcome. It gets harder for players who have a history of concussions and Zibanejad is one of those players. The Rangers are trying to win games without their number one center and for a team that doesn't have much center depth, it's a struggle.
No team goes 82-0 during the course of a season, but a game like tonight, was at least a game the Rangers could've picked up a point in. They didn't and as stated above, when we get to April, games like this might be the difference between some Rangers playing in the IIHF Worlds tournament, rather than playing in the Stanley Cup tournament.
I've talked about the Capitals a lot on this site. I'm an Ovechkin fan. I love everything about him. He's a great player on the ice. He's lethal on the PP. Even better, he's a great guy off the ice as well. He's constantly doing things for fans, especially the younger fans, the fans that the NHL needs to grow the sport for the next generation. He's loyal to his team and his country. (He wouldn't dare take a knee during the Russian anthem, and he also shows respect for the American & Canadian anthems as well.) You really can't find anyone who has anything negative to say about Ovechkin, the man. However, as far as a player, you will get the "White Russian" jokes, such as:
"A guy walks into a bar. He asks the bartender for an Ovechkin. The bartender says, "What's an Ovechkin?" The guy says, "It's just a white Russian, but without the Cup!"
And let me say, I always find it funny when I hear Ranger fans making that joke. It's one thing if you're a Penguins fan, but how can Ranger fans dump on Ovechkin, while Lundqvist makes his angry faces at the end of every season?
Despite two straight Presidents' Trophies, the Capitals still can't get out of the second round. Last season, the Capitals were hoping all that would change, as they made a flurry of deals, with the biggest one being the trade with St. Louis for Kevin Shattenkirk. At the time, Ranger fans were upset that Shattenkirk went to the Caps, but at the end of the day, held hope that the NY native would join the Rangers in 2017-2018. It all worked according to plan.
It's SAD for both Ranger & Cap fans, when you really look at it. Just like how Michael Jordan dashed NBA Championship hopes for fellow Eastern Conference opponents, in the Patrick Ewing led Knicks and the Reggie Miller led Pacers, in the NHL, during the last few seasons, Sidney Crosby's Penguins have dashed hopes for both the Lundqvist led Rangers and the Ovechkin led Capitals. No matter how much the Rangers or the Capitals have retooled over the years, whether it was Crosby ending their hopes or another team deciding their fate, a part of the reason Lundqvist & Ovechkin are Cupless today, is because of Crosby & the Penguins.
However, despite all the history, last season was supposed to be the Caps year. They went all in. They were hoping to finally show Pittsburgh what was up and would finally, not just get out of the second round, but win the whole damn thing. However, it wasn't meant to be. The Caps would lose to the Penguins in the second round.. Even worse, with the loss, the Capitals were in salary cap hell, and watched many pieces move on. Kevin Shattenkirk was one of those guys.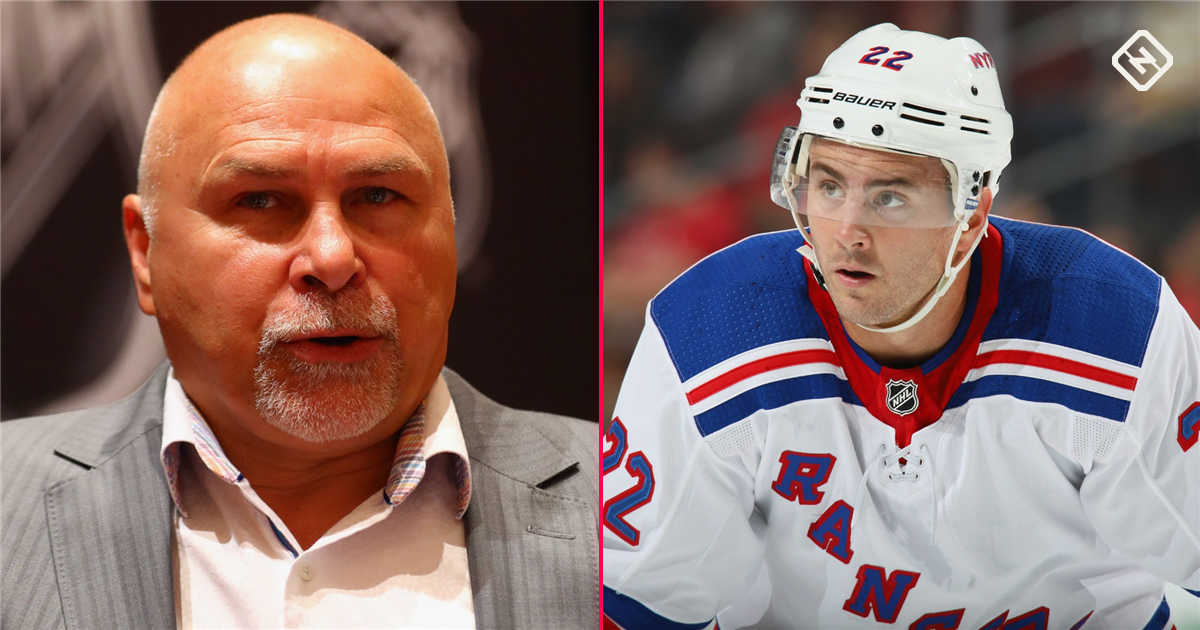 I'm assuming you heard about all the Trotz/Shattenkirk stuff, before clicking the link to this blog. However, in case you didn't, I'll include the story for you here.
Due to time issues, I'm going to give you the quick copy and paste treatment. The following comes from http://www.sportsnet.ca/hockey/nhl/rangers-shattenkirk-responds-criticism-capitals-barry-trotz/:
If Kevin Shattenkirk has some extra pep in his step Friday night when his New York Rangers visit the Washington Capitals, you won't have to look far to find out why.

Barry Trotz coached Shattenkirk for a few months earlier this calendar year after the Capitals acquired the blueliner from the St. Louis Blues prior to the 2017 trade deadline. Washington gave up a 2017 first-round pick as part of the deal, yet his addition didn't help the the Presidents' Trophy winners get out of the second round of the playoffs and his performance in the post-season was largely forgettable.

The Capitals head coach ruffled some feathers when speaking with media on Thursday thanks to a terse assessment of Shattenkirk's time with the Capitals.

"I think everybody thought of him as a 1-2 [defenceman], and he really wasn't," Trotz told reporters at the Kettler Capitals Iceplex in Arlington, Va. "He was a little lower."

When Shattenkirk was told what Trotz had said about him, the Rangers rearguard had an honest reaction.

"It doesn't sit well with you," Shattenkirk said. "It's nothing that you enjoy hearing. I think there are a lot of people that probably think that about me, and I like to use that in my favour and use that as something to keep me boosted and prove people wrong."

Shattenkirk signed a four-year, $26.6-million contract with the team he grew up cheering for as an unrestricted free agent in the summer. He has been playing mostly on the Rangers' second pairing beside Brady Skjei this season and admitted he doesn't yet feel he has cemented himself as a top-pairing defenceman.

"I think I'm working towards it," Shattenkirk explained. "I think there's a lot more room for me to grow. I think I have to handle those top-end matchups a little bit better. When I get those opportunities, I have to really make sure I make them count.

"I know we have a guy like Ryan McDonagh is a good example for me, someone who I try to watch and the way that he handles players like the Ovechkins and the Backstroms and the Crosbys, that's something that I'm still working towards. I don't think I'm there yet, but I think I can get there."

Shattenkirk currently ranks eighth in league scoring among defencemen with 20 points in 27 games this season.
It's not hard to argue that Kevin Shattenkirk wasn't a knight in shining armor for the Caps. It didn't work out. Whether Trotz is correct in his assessment about Shattenkirk being a first pair defenseman or not, is irrelevant. I just thought it was silly to give the Rangers a reason to get up for this game. In the end, like the Capitals playoff run of last year, it wouldn't matter anyway, as the Rangers came up short. Still, why poke the bear?  Trotz has enough dirty laundry with his coaching tenure, to be reminding people the failures of last season.
Anyway, that brings me to "Clueless" (Instead of "Shoeless") Joe. Micheletti, during tonight's broadcast, defended Trotz to the end. He said that Trotz didn't mean to disparage Shattenkirk. How does Micheletti know that? Well according to Micheletti, it was because "he has talked to Trotz in the past." Solid reporting Joe.
How can anyone read or hear what Trotz said, and not take it as an insult? Why wait to say something, until now? Why not say it in the off-season? Micheletti, no stranger to hair dolls, as he most likely sports the largest collection of Henrik Lundqvist hair dolls in the world, must have one of those super-rare Barry Trotz hair dolls too. To sit there and take Trotz's side in this, I just didn't get it, especially from Micheletti, who is one of the biggest corporate stooges around.
I'm telling you, with how bad Michletti was once again on tonight's broadcast, I truly envy Marlee Matlin.
With Trotz vs Shattenkirk most of the talk before the game, this was the first time in recent memory, that the headline wasn't Lundqvist vs Ovechkin. Change of pace? I suppose. I gotta say, there is still a fantasy in the back of my brain, where Lundqvist and Ovechkin, ala the NBA, go to a team with a star and try to win a Cup. However, the NHL's strict hard cap, makes this dream improbable.
And real quick, because I'm pressed for time – there is word out of the NHL today, that not only will they grant Seattle a franchise if they can cough up $650M ($150M more than Vegas), but the salary cap has the potential to go up by $5M next season. I'll get more into that on a future blog, when more details are released and I have more time to talk about it.
PLUG TIME!
In case you've missed out, here are my most recent blogs:
---
---
---
Let's go to the official ESPN box score, followed by my recap:
1st Period Summary

Time
Team
Scoring Detail
NYR
WSH
0:14

Jay Beagle (4)
Assists: Devante Smith-Pelly, Chandler Stephenson
0
1
Time
Team
Penalty Detail
16:57

Mats Zuccarello: 2 Minutes for Slashing

2nd Period Summary

Time
Team
Scoring Detail
NYR
WSH
11:42

Nicklas Backstrom (5)
Unassisted
0
2
19:03

Michael Grabner (14)
Assists: J.T. Miller, Ryan McDonagh
1
2
Time
Team
Penalty Detail
1:34

J.T. Miller: 2 Minutes for Tripping
1:57

Evgeny Kuznetsov: 2 Minutes for Tripping
13:32

Paul Carey: 2 Minutes for High-sticking
16:28

Alex Chiasson: 2 Minutes for Holding

3rd Period Summary

Time
Team
Scoring Detail
NYR
WSH
9:37

Jesper Fast (6)
Assists: Paul Carey, Marc Staal
2
2
16:28

Matt Niskanen (1)
Assists: Tom Wilson, Alex Ovechkin
2
3
18:28

Tom Wilson (5)
Assists: Nicklas Backstrom, Dmitry Orlov
2
4
Time
Team
Penalty Detail
6:08

Madison Bowey: 2 Minutes for Tripping
11:51

Brendan Smith: 2 Minutes for Hooking
Goaltending Summary
New York Rangers Goaltending

Player
SA
GA
Saves
SV%
TOI
PIM
H. Lundqvist
40
4
36
.900
59:08
0

Washington Capitals Goaltending

Player
SA
GA
Saves
SV%
TOI
PIM
B. Holtby
29
2
27
.931
59:39
0
The Rangers/Penguins game of Tuesday night, featured a game with the back-up goalies playing. That said, the Rangers were still without Zibanejad in that one. Zibanejad, as mentioned, is still out and didn't play in this game against the Caps. At the end of the day, I don't think tonight's 4-2 loss is indicative of anything that we don't already know about the Rangers. However, if you're doing the defense that, "Well the Rangers didn't have 93 tonight", that defense is out the window, since the Capitals didn't have Oshie either.
For the Rangers, they rolled out the following:
First Line: Kreider-Desharnais-Buchnevich
Second Line: Vesey-Hayes-Nash
Third Line: Grabner-Miller-Zuccarello
Fourth Line:Carey-Nieves-Fast
First D: McDonagh-Holden
Second D: Skjei-Shattenkirk
Third D: Staal-Smith
Lundqvist, who had ShitIt'sThePenguinsFluitis on Tuesday, was well enough to play in this game. In fact, my friend who is in Washington, a one Mr. Bob Groder, saw Lundqvist yesterday and said he felt fine. Too bad Micheletti didn't pick up whatever Lundqvist had. You think you would catch something, even pink eye at least, with all the Lundqvist ass-kissing that Micheletti does.
This game didn't start off pretty at all. 14 seconds into the first period, the Capitals won the faceoff and Jay Beagle beat Lundqvist.  Take a look at the goal with your own eyes:
JAY BEAGLE 15 SECONDS IN AND THE CAPITALS LEAD EARLY! pic.twitter.com/Ha4u2aQBnM

— NHL Daily 365 (@NHLDaily365) December 9, 2017
The funniest thing about the goal – a speechless Clueless Joe trying to come up with a reason for the goal. We mostly got this instead:
This was a bad goal for the Rangers and for Lundqvist to give up. I don't want to hear "it's the defense" bullshit. If you look at Lundqvist, ever since the Cup loss to the Kings, he's been prone to the early goals, in every game he's played, since that series. Whether it's been Talbot, Raanta or right now Pavelec, none of those goalies gave up these early goals that Lundqvist has now added to his repertoire. It's just like losing his stick multiple times a game. Giving up early goals is just part of Lundqvist's game these days.
14 seconds in, 1-0 bad guys.
When Lundqvist gave up this poor goal, I quickly put out on the Twitter Dot Com, that this could be like the Carolina game. If you recall, the Rangers had a bad first period, gave up a bad goal early, but fought back and won that game. However, that was a pipe-dream for me, because Braden Holtby is not Scott Darling.
Phil Mushnick has been reaming Micheletti in the NY Post these last few weeks. I hope he sees how Micheletti handled this goal. Clueless Joe just has no credibility. He just can't say, "that was a bad goal allowed." He's looking to blame Jack Ruby, ISIS, Rocket Man, Global Warming, Water on Mars, The Industrial Revolution, Salvador Dali, The Zodiac Killer, Win Ben Stein's Money, The Amish, or whatever else he can come up with, for a goal allowed by Lundqvist.
Do you know who I feel bad for? The kids of today, growing up with Micheletti as the voice of the Rangers. The Rangers have been blessed in this department. I grew up with Sam and JD. The generation before me grew up with Bill Chadwick & Jim Gordon. Phil Esposito, before he became "Trader Phil", would replace Chadwick, and it worked. However, Joe repacing JD has been an utter failure. It's SAD that the kids of today, will never know what they missed out on.
Out the gate, the Rangers were down 1-0, but with 59:44 to make a comeback, the sky wasn't falling either.
A big story in the first period was the play of Braden Holtby, as he held down his fort on several Ranger attacks. The Rangers would pepper Holtby with shots, but Holtby kept calm, allowing Washington to do their thing. Washington would, as they would win the shot battle in the first period, 17-9. To Lundqvist's credit, he calmed down after the bad goal, but a meltdown would come later on in the game.
Rick Nash is someone I have to mention here. It's the same old story with him. Best player on the ice for long stretches of time, but he just can't score. If he scored on 10% of the opportunities he had, we're talking about someone breaking Gretzky's record. Whether the concussions screwed his game up or what, he still can't score. He will probably help a contender out, if the Rangers decide to move him at the deadline. However, I still think he's the best third liner in the NHL and if he would take a hometown discount next season, of say $4M-$4.5M, I would be ok with that. (Remember, the cap goes up next season.)
I was really hoping for a big game from Shattenkirk, and hoping to bust out my "SHATT-TRICK" headline, but it didn't happen. In round one of the four game war with Washington, Barry Trotz gets the first laugh. If you recall, when Kreider had similar issues with Tortorella, in his first game against the Torts Canucks, Kreider got a hat trick. Kreider's American brethren couldn't follow suit. SAD!
The Rangers PK was once again strong tonight, going 4-4 on the kill. They would kill their first penalty of the game in this period. However, the PP has remained anemic, going 0-3 tonight. To be fair, one of those PP's was for about 10 seconds.
Despite challenging Holtby early, Washington recovered and played their game. While the talent isn't as deep as last year, the team remains strong and is no easy out. The Capitals brought it to Lundqvist, especially in the second half of the period. Lundqvist did his job. At the end of 1, 1-0 bad guys.
If you're a regular reader of these blogs, you know my detailed thoughts when I say this – the Rangers should've handled this season as a REBUILD.  You can't halfway rebuild a house, and that's what the Rangers are trying to do this year. If you just want to make the playoffs, the Rangers could be capable of that, but if you're talking the Stanley Cup parade in June, I just don't envision it.
Grabner will be one to watch as the Rangers decide what to do at the trade deadline this year. He is currently the team leader in goals, and was one shy of being the team leader in goals last year. Sure the empty netters help, but at the same time, empty netters prevent overtimes and secure you two points. With Grabner being a free agent this off-season, do the Rangers try to make a run with him this season or try to get something back from a true contender? Time will tell.
In the second period, JT Miller got busted for tripping in his offensive zone. During the Washington PP, Evgeny Kuznetsov said "Hold My Beer" and tripped Ryan McDonagh during the Caps PP, while behind Henrik Lundqvist. The ensuing four on four produced no scoring.
At the 11:42 mark of the second, Nicklas Backstrom beat Lundqvist after a fluke play. The Rangers tried to make a clear, a puck took a bad bounce off Mats Zuccarello size 3 skate and the puck went to Backstrom. Backstrom was all alone with Lundqvist and easily beat him. I can't blame Lundqvist for this goal, but I will say, Holtby was making tough saves all game. Still, you can't beat up Lundqvist for a goal, that while Backstrom showed skill on, was the result of a fluke bounce. That's hockey Suzyn. 2-0 bad guys.
As time ticked towards the end of the second period and after some shoddy defense from the Rangers, it just seemed like one of those games the Rangers had no chance in. However, with under a minute to go in the period, Grabner absolutely sniped one by Holtby. For a guy who's made a career of scoring when there isn't a goalie in the net, Grabner looked like a stud on this one.
This was a huge goal for several reasons. Up to this point, Holtby looked unbeatable. In addition, it's usually the Rangers that give up these end of the period goals. Finally, it also made the game 2-1, and gave the Rangers life for the third period. Instead of being down in the dumps, down 2-0 against a hot Vezina winning goalie, you were one shot away from a tie game.
At the end of 2, 2-1 bad guys.
The third period was the most physical period of the game, with the Rangers smelling a chance to steal it. However, it wasn't meant to be.
The most controversial play of the period was this:
Tom Wilson on Brendan Smith. pic.twitter.com/aA4kV7C1u0

— Shayna (@hayyyshayyy) December 9, 2017
I just don't see how that isn't boarding, considering how Smith would later get called for a soft hooking call?
I am not blaming the refs for this loss, but there was a lot of inconsistencies in this game. The no-call on the Wilson hit was perhaps the biggest. Another play that stood out, was during a Washington PP, a scrum broke out in front of the net. It was impossible to see the puck. However, the refs, like a car that drove by, said "Game On" and let guys take whacks at Lundqvist. I've seen Ranger attacks, not during this game specifically, get stopped because a ref lost a puck.
At around the half-way mark of the final frame, Jesper Fast breathed life in the hopes of a Rangers victory, when he took a pass, that Carey fed Fast, from behind the net, and Fast put it easily by Holtby. 2-2 game.
It was such a bang-bang play, so check it out:
Jesper ties it 2-2 in the third, assisted by Carey & Staal pic.twitter.com/q5zhTj4BPz

— Shayna (@hayyyshayyy) December 9, 2017

With each team fighting for points, I was hoping that they would just stop playing for ten mintues and agree to a point a piece! I know that's a terrible attitude to have, especially in December, but every point will count in this division.
At the 16 minute mark of the game, Matt Niskanen beat "Give Me Two Goals And I Got This" Henrik Lundqvist, for what would be the eventual game winning goal. We've seen Hank make this save before.
However, you could see the game was over right here. On the play, Hank lost his cool. He started slamming his stick and crying like a bitch. If I'm on the other team, I know I rattled this guy and he's no longer focused. Lundqvist was finger-pointing after the goal. Obviously, AV isn't going to pull him right there and then, but there was no chance Lundqvist's head was back in this game.
A few minutes later, Tom Wilson would undress Lundqvist for the Caps fourth goal of the night. 4-2 final. Lundqvist was checked out at this point and didn't even give the team a chance to chase a 6 vs 5 tying goal. Then again, it's not like the team was that great anyway, as they blew multiple PP's, missed chances against Holtby and the defense was suspect at best. Also worth mentioning – he lost his stick, for the third time in the game, during this goal. How regal. Get him some gorilla glue already.
The Rangers would make a futile 90 seconds of a 6 vs 5 attempt to close the game. If the PP can't score, I don't know why anyone would expect two goals on a 6 vs 5. I guess you gotta try.
4-2 Caps, your final.
Updated Standings:
With the Atlantic division not as impressive as last year, up to this point in the season, the Penguins hold the second wild card spot with 35 points. For comparison, the fourth team in the Atlantic, the Montreal Canadiens, have 30 points. Again, this shit will change on a daily basis, but points are a premium in the Metro. If there is any silver lining, the Rangers have games in hand among the teams above them.
The Rangers can't fret over this one, as the red-hot Devils, despite their loss tonight, cross the river. After a few seasons of non-playoff hockey at the Rock, the Devils are looking to surprise everyone and give it a go this season. For the first time in a while, this rivalry will heat up again and it's up to the Rangers to avoid the pitchfork of the team in red.
After a soft schedule, the Rangers have just begun one of their toughest stretches of the season, 6 games in 9 nights, with the first game resulting in a loss. This is a true test for the Rangers, because you have to assume Pavelec will get some time here too. I don't see Pavelec stealing games like Talbot or Raanta once did, and with a shoddy defense, a terrible PP and inconsistencies all around, the Rangers may find a lump of coal, come Christmas day. Then again, maybe they say "FTW", and rip off 5 straight wins here. Who can predict this shit, especially with this team?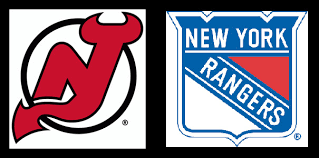 As far as this blog, due to my crazy work schedule, I don't think I'll have a blog up after the Devils game. I'm supposed to work all day tomorrow, and with an impending snow-storm, (But then again, who knows, as the newscasters always hype up these storms for ratings) it's going to be tough to get something up after the game.
In fact, tickets might be dirt cheap tomorrow, because of the snow. Since I'm in the city anyway (I work 8 blocks from M$G), my plan is to attend the game, hope the LIRR doesn't stick it up my ass, get home, take a quick nap and get to work on Sunday.
I'll definitely be back on Monday night after the game with the Stars.
Until then, as always, thanks for reading and…
"LET'S GO RANGERS!"
Sean McCaffrey
BULLSMC@aol.com
@NYCTHEMIC on the tweeter gimmick