What's up everyone and welcome to another blog here on BlueCollarBlueShirts.com. In their second game of a mini home-stand, the Rangers defeated the Buffalo Sabres, 4-3, on Thursday night at M$G. For the Rangers, after having a goal drought of epic proportions, they've now scored 9 goals in their last two games. EXTEND AV!
While the Buffalo Sabres are the dregs of the Eastern Conference and a team that will most likely be broken up by the trade deadline, the Sabres headed into this game after their mandatory bye week. We've seen teams in this league come out of their bye week differently. Some came out smoking hot, like the NY Islanders. Some came out like a wet bag of shit, like the New York Rangers. In their first game back, I thought the Sabres came out flat, but eventually rebounded and resounded (I sound like Walt Frazier) in this one.
In a rematch of the Winter Classic, and in another one goal game, the Rangers did just enough to squeak by the Sabres. I wouldn't call this a bad game for the team in blue, but I wouldn't call it a great game. It was just one of those "middle-in-the-season/dark-days-of-winter" type of wins. You'd be crushed if the Rangers lost this one, especially considering the Sabres placement in the standings, but with the win, you forget it and move on. Business as usual.
If there is anything to take out of this win, it is that Henrik Lundqvist didn't play up to the high standard that he's set for most of this season. More impressively, unlike at other points in the season, the team was there for him. Lundqvist was shaky tonight. He blew three different leads. His goal post should've been named a star of the game, as it made four saves. Brady Skjei swooped a puck before it could cross the goal line. JT Miller flat out made a stick save, as a puck beat Lundqvist. So while Lundqvist's stat sheet suggests something else, (he finished with 34 saves) this wasn't really one of his stronger games. However, for the Rangers, this was a great team win.
Sure, with this team, there's a lot of stuff that will drive you mad. The PP is abysmal. There are too many stupid penalties. The defense is prone to being caught like a deer in headlights. However, at the end of the day, in this league of parity, every team has flaws. For all the bitching, kvetching, moaning and groaning that you get from the NYR media (I'm looking at NYP's Larry Brooks and the person who copies & pastes the articles of Brooks as his own, in Sean Hartnett of CBS NY) the bottom line is this team still is alive.
The only bad thing is that some Ranger fans are devoid of independent thought and will just regurgitate the crap they read from paid reporters. I'm not saying my word is the gospel. Feel free to challenge me too. All I'm saying is to challenge everything that you read. When Brooks does articles about how the Rangers need to sell and questions the coach, and when Hartnett writes that same article the next day, challenge it.
Seriously, just look around the league. Name me one team that has 6 strong defensemen. Name me one team that is strong, all four lines and down the middle. Name me one team that doesn't have their fan base questioning their coach. (Okay, Las Vegas is the exception here, but even Coop in TB gets shade.)
The fact of the matter is yes – the Rangers are flawed. That said, so is everyone else. Sure I do my fair share of lumping and dumping too, (Holy Walt Frazier Batman!) but my focus is usually on player contracts. To put your glasses on, straighten out your tie and then assert with confidence, that the team MUST get rid of 40, 61, and for others, to get rid of 40, 61, and 27 & 36, is just ludicrous. With more than half the games played, the Rangers hold the first wild card, are two points out of third place and one win streak away from taking first place. Plus, as I've said all season – this team is NOT selling as long as Lundqvist is here.
This was a late game, which means I'm losing an extra half hour of sleep before my 4:30AM alarm. Let's move along, but first, in case you missed them, here are my last few non-award winning blogs:
---
---
---
---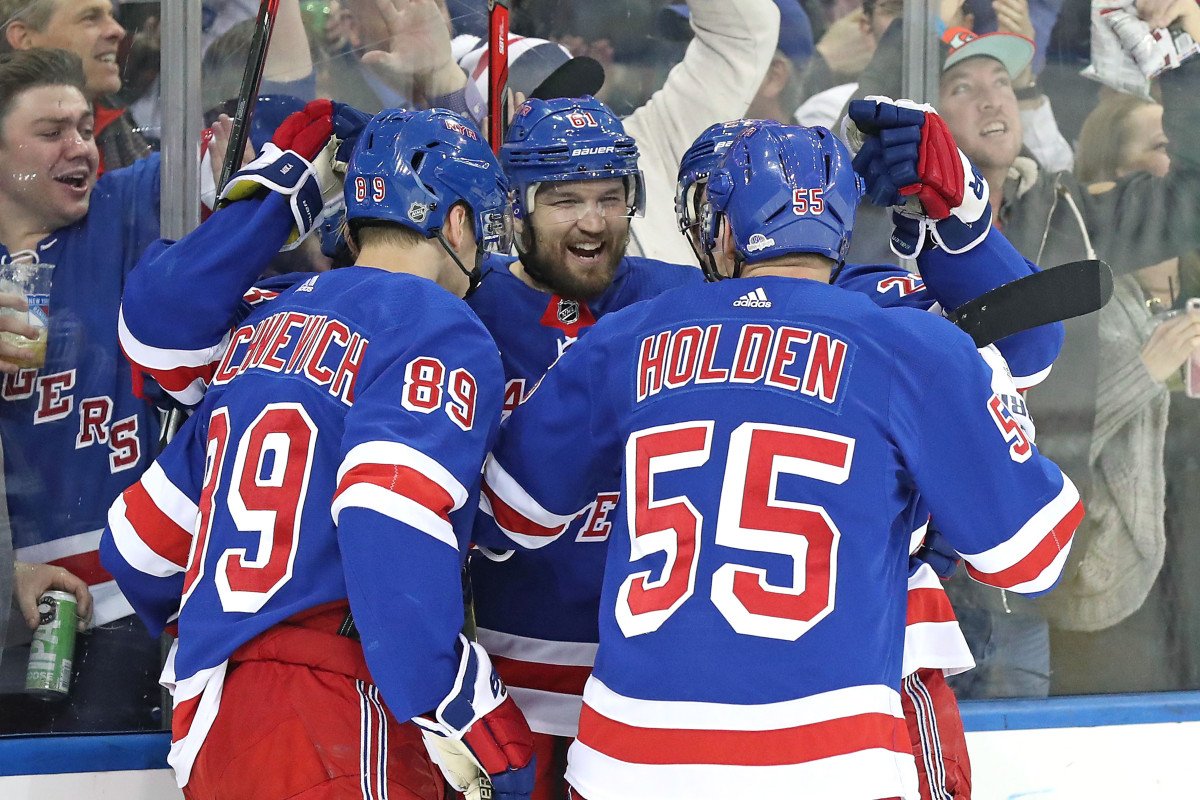 The Rangers are still the walking wounded, which is a fact that some fans shouldn't lose sight of. They are playing with a lot of hurt money. Kreider is still out with his blood clot. Hayes remains out with his contusion. Marc Staal is now out, with a hip flexor injury.  That's a lot of talent on this Rangers team to be out.
In their place, you have Vinni Lettieri, who is a wildman (in a good way) with the puck. He's still young and best case scenario, he takes a lot out of this regular season and makes some moves in the playoffs. The Rangers have called up Peter Holland, hoping that the veteran could shore up some holes and provide some spark. Steve Kampfer, already up with the team, was back in the line-up tonight. I think he's been serviceable in his role. For the money, he's a much better value than really anyone else on the defense. As a player, in a short sample, he's been better than both Holden and Smith. That's just this fan's opinion.
With the injuries, here's what AV rolled out:
Nash-Zibanejad-Buchnevich
Zuccarello-Miller-Lettieri
Grabner-Holland-Fast
Carey-Desharnais-Vesey
McDonagh-Holden
Skjei-Kampfer
Smith-Shattenkirk
As noted above, Lundqvist got the start in net.
When the game was all said and done, two rare things stuck out. The Rangers played strong to start the game and for the first time in a long time, the first line was absolutely on fire. It was their most productive game of the season.
ESPN.com box score time:
1st Period Summary

Time
Team
Scoring Detail
BUF
NYR
1:24

Rick Nash (12)
Assist: Pavel Buchnevich
0
1
18:41

Kyle Okposo (8) (Power Play)
Assists: Sam Reinhart, Jack Eichel
1
1
Time
Team
Penalty Detail
10:13

Casey Nelson: 2 Minutes for Cross checking Vinni Lettieri
17:49

Brendan Smith: 2 Minutes for Tripping Sam Reinhart

2nd Period Summary

Time
Team
Scoring Detail
BUF
NYR
8:26

J.T. Miller (10)
Assist: David Desharnais
1
2
17:10

Justin Falk (1)
Assists: Sam Reinhart, Evan Rodrigues
2
2
Time
Team
Penalty Detail
6:08

Casey Nelson: 2 Minutes for Holding Vinni Lettieri
11:21

Mats Zuccarello: 2 Minutes for High-sticking Zemgus Girgensons
14:56

Kevin Shattenkirk: 2 Minutes for Cross checking Sam Reinhart
14:56

Sam Reinhart: 2 Minutes for Unsportsmanlike Conduct of Kevin Shattenkirk
16:52

Rasmus Ristolainen: 2 Minutes for Roughing Brendan Smith
16:52

Brendan Smith: 2 Minutes for Roughing Rasmus Ristolainen

3rd Period Summary

Time
Team
Scoring Detail
BUF
NYR
6:49

Rick Nash (13)
Assists: Nick Holden, Ryan McDonagh
2
3
14:59

Rasmus Ristolainen (3) (Power Play)
Assists: Jack Eichel, Kyle Okposo
3
3
16:02

Pavel Buchnevich (12)
Assists: Rick Nash, Mika Zibanejad
3
4
Time
Team
Penalty Detail
13:43

Brendan Smith: 2 Minutes for Delaying the game Jordan Nolan
19:21

Mats Zuccarello: 2 Minutes for Hooking Ryan O'Reilly
Goaltending Summary
Buffalo Sabres Goaltending

Player
SA
GA
Saves
SV%
TOI
PIM
R. Lehner
34
4
30
.882
58:03
0

New York Rangers Goaltending

Player
SA
GA
Saves
SV%
TOI
PIM
H. Lundqvist
37
3
34
.919
60:00
0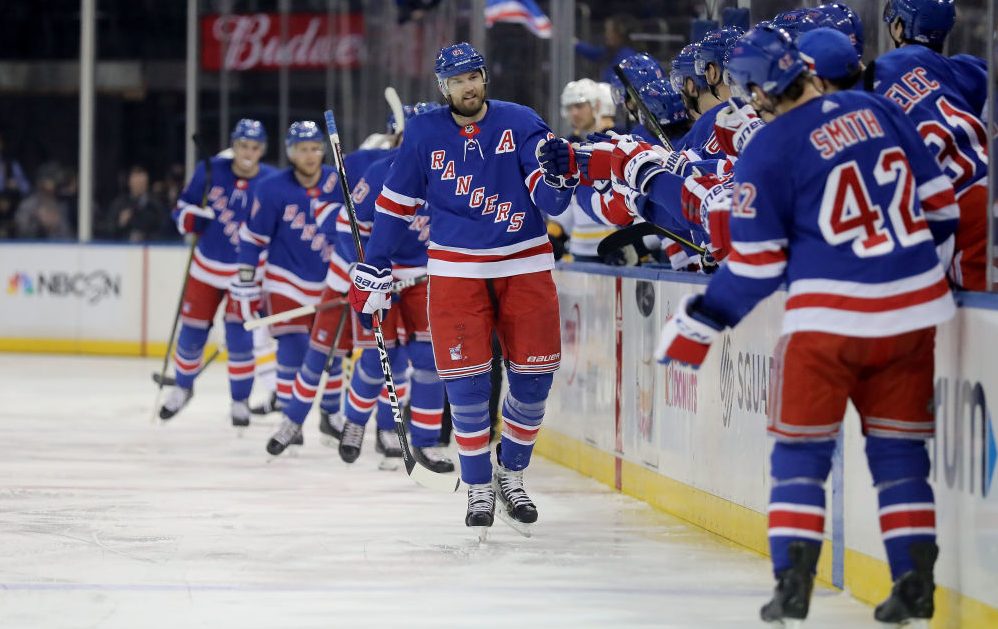 Before the game, I was talking with John Giannone about Michael Grabner and his glaring omission from the NYR PP. Giannone gave the stock answer – the PP isn't suited for Grabner's skill set. As I've said all along, whose skills are suited for this PP? While I'm not blaming JOHN GIANNONE FROM THE PROJECTS IN BOONTON for anything, I hope he pesters AV a little more about this topic. I mean after all, the Rangers PP was once again horrible tonight and featured another two-on-one breakaway for the other team. Surely, at the very least, Grabner's speed would break up the short handed breakaway!
Seriously though, if I was Grabner's agent, I would be leaning on the Rangers and AV a bit. It's one thing if the Rangers PP is clicking and tricking (That homage to Walt Frazier was forced, I know) but it's not. It's lacking and slacking. (I promise I'll try to stop with the tribute to Frazier sometime tonight.) In his near two year career as a member of the Rangers, Grabner leads the team in goals. He was second on the team in goals scored last year. He's first this year. He leads the team in the most amount of 5 vs 5 goals too. He's putting up all these high goal totals without a lick of PP time.
If you're his agent, what are you doing? I know you don't want to be like that stereotypical overbearing jackass parent at a Little League game, but we're talking dollars here. We're talking about a man's livelihood. Grabner, in his last two seasons, has scored 20+ goals. He should easy have 30 and could've hit 40 in either year, if he got a shot at the PP.
Again, I get Giannone and the Grabner skill-set argument. I truly do. That said, the Rangers PP is sucking and unpucking (I'm sorry) and there needs to be a change. What's the worst that can happen? The Rangers don't score on the PP, for the 78967896789689678963448934th time this season?
Similar to any sport or any position in sports, RIDE THE HOT HAND. You get a hot goalie, you ride him. You got a hot shooter in basketball, you ride him. You got a running back that is running through walls. You ride him. You got a closer throwing lights out. You ride him. GRABNER IS THE RANGERS HOT HAND. Ride the Austrian Express right on through and into the PP. Thank me later.
If there is any bone of contention I have with AV, it's truly this. We want to see GRABNER BY THE PPPussy! (If you're offended by that, just hit the back button now and see if Walmart can sell you a sense of humor.)
2000 words in and 5 hours from my alarm clock. I'm my own worst enemy. Let's go to the game.
The first period was a tale of two periods for the Rangers. Akin to the Rangers terrible 60 minute, off the bye week, effort on Saturday, the Sabres came out like doo-doo and poo-poo. (Seriously, I'll make a Garden of Dreams donation if they can get Walt Frazier to call a game in lieu of Micheletti.) However, at around the ten minute mark, the Sabres woke up and were wreckin' and checkin'. (I can't stop!)
Rick Nash, picking up where he left off on Tuesday, immediately opened up the scoring. So many times this season, we've seen the Rangers, with Lundqvist in net, get beat early into a game. Rick Nash went late 1990's "FLIPMODE SQUAD", flipped the script, and got the Rangers on the board early, 1:24 into the first period. In the past, when Rick Nash was on a breakaway, you wouldn't look up from your beer. Now, Nash on the breakaway is must-see tv. Take a look at the goal for yourself:
Nash is en fuego 🔥🔥🔥 pic.twitter.com/P7pBMP1BT2

— NHL on NBC (@NHLonNBCSports) January 19, 2018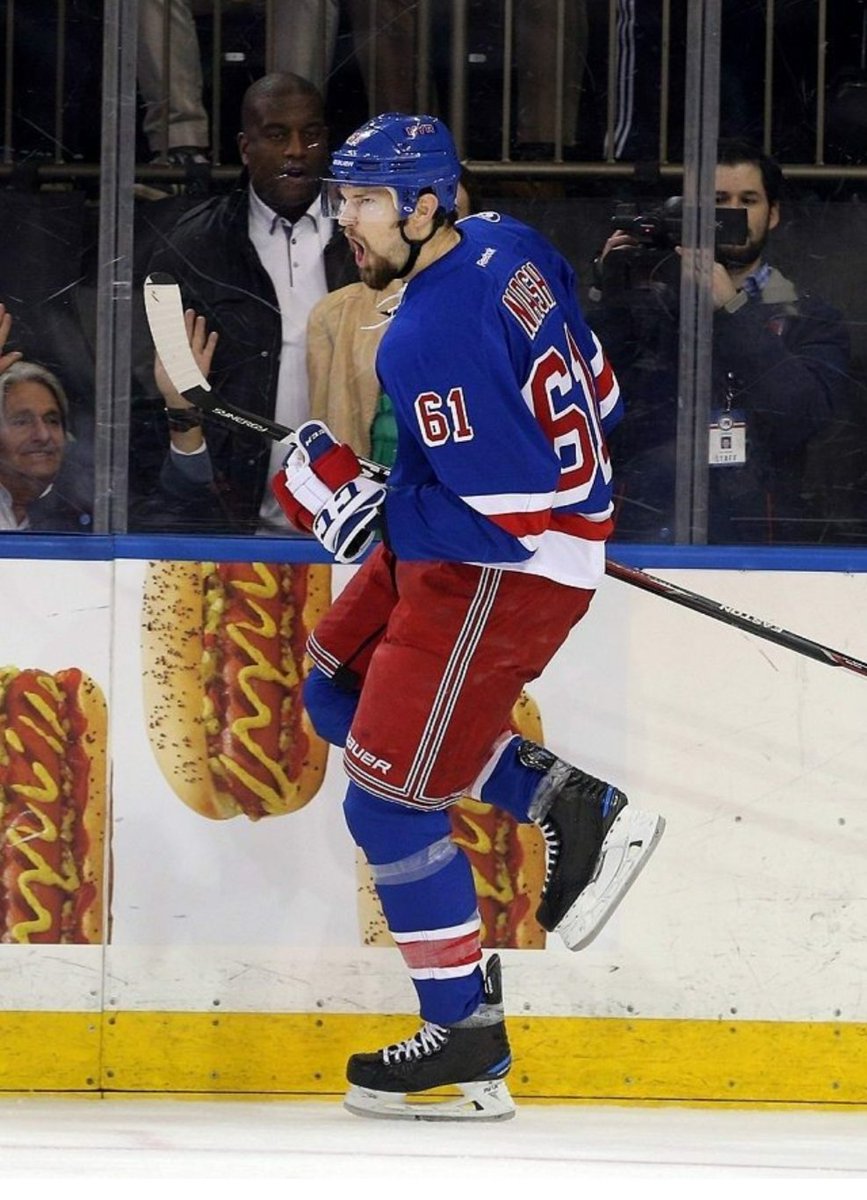 If there was any problem with this goal, it is that the Rangers kinda celebrated like the game was over. They would play strong for a little while, even out-shooting the Sabres 8-1, but they let their foot off the gas a bit and allowed the Sabres to come back. However, at this point in the game, it was 1-0 good guys.
Vinni Lettieri, who had two really good chances in this game, would get robbed, with the biggest robbery occurring later in the game. Sabre goalie, Robin Lehner, had a similar game to Lundqvist. He came up big at times, but was also beat on some shots he should've stopped, especially on the game winning goal, where he was completely out of position. Lettieri would also draw a penalty in this period, and this is where the Sabres PK wound up on a two on one.
Later in the period, JT Miller would save a goal, as a puck went by Lundqvist and Miller was behind Lundqvist. He would clear the puck and prevent a tying goal. I was hoping Miller would scream at Lundqvist here, just like how Lundqvist had no problem screaming at Miller in the game against Arizona. However, it wasn't meant to be.
The Rangers would later get penalized after Brendan Smith tripped Sam Reinhart. On the ensuing PP, late into the period, Lundqvist was beat right through his five hole, a five hole that seems wider than the Lincoln Tunnel. Peep it yourself:
TIC, TAC, TIE GAME! pic.twitter.com/rj5JPLWYy5

— NHL on NBC (@NHLonNBCSports) January 19, 2018

Here's my take – it's another late goal allowed by Lundqvist and it was on a clear shot. However, it is a PPG, so I don't think you can really kill the goalie on that. While Lundqvist has been at his best since perhaps his Vezina season, there are many cracks in his armor, whether it be his ability to play the puck, giving up juicy rebounds, getting rattled so easily, losing his stick frequently and opening his legs like a Thai hooker. Here, on this play, Okopso, a long time Islander, knew where to go.
It's safe to say that I have no problem calling out Lundqvist on this blog. However, on this play, when it's a PPG, it's tough to do. I thought this was a bad goal allowed, but at the same time, how do you bury a guy for giving up a goal, while on the PK? Sometimes you gotta credit the other team.
I thought that Steve Valiquette, during the intermission, made a good defense, in the case of Lundqvist. He argued, like a cheap suit public defender, that Lundqvist is always in position, and you forget that fact when he gives up these type of goals.
I wonder if I can use the "My crane was in the right position when I dropped a 20 ton load on the street" excuse, if that ever happened to me at my job? Self-admittedly, I like Vally, think he's a great guy, and find him astute and entertaining. That said, come on Vally, it's okay to say a puck should've been stopped from time-to-time. I will mention, I was nodding along with Vally during his plea and saw his point, but if I compared his defense of Lundqvist to the things that could happen to me at my job, there really is no excuse for this.
I know I sound like I'm talking out of both sides of my mouth here. I just thought Lundqvist should've made this save, but at the same time, it's a PPG for Buffalo. Sometimes you just gotta say that Lundqvist was beat after a great effort from the other team. The world won't end if you say that.
To end this topic about this first period Sabres goal, if I was getting paid what Lundqvist makes, per each 60 minute game, I wouldn't be doing these silly blogs. You guys would be doing blogs about Rangers Owner, Sean McCaffrey and how he is the best/worst owner in NY since George Steinbrenner! Fuck that Fat Swedish Toad! (Yes, that's a Hideki Irabu reference.)
1-1 game after one period. For the Rangers, they let an opportunity to jump ahead slip by.
The second period was more of the same, as the Rangers seemed devoid of the energy they had in the first half of the first period. The Rangers would get another PP, but that PP seemed to have as much life as a patient in hospice care. However, after another failed PP, a penalty which was drawn again by Vinni Lettieri, JT Miller picked up where he left off against this Buffalo team, and beat Lehner with an absolute snipe:
Millzie stuns 'em! #BUFvsNYR pic.twitter.com/CKt6dKSwcl

— NBCSN (@NBCSN) January 19, 2018
2-1 good guys. Worth mentioning, despite me joking about Buffalo being a rival, I thought the NHL & these two teams, missed out on an opportunity. They should've wore their Winter Classic jerseys. Since this league is so money hungry, I'm surprised they didn't.
The Rangers PK (2-4 on the night, perhaps their most unsuccessful effort of the season) would kill another penalty. However, in perhaps the most controversial call of the game, for a fan that has no rooting interest, this happened:
Sam Reinhart received a penalty for embellishment on this play #Sabres pic.twitter.com/hfIwLTZhMp

— Matthew Bové (@Matt_Bove) January 19, 2018
I always shoot straight and fair here. I'm sorry, but this was a horrible call from the NHL officials. You can't tell me you're serious about concussions and the ilk, when you're banging Reinhart for embellishing here. He was clearly cross checked and blindsided here. He was maimed and lamed (Come on, who doesn't love Walt Frazier?) from the back. Maybe these refs should be hit from the back and let's see how they react. I don't know how other NYR fans feel, but to say this was embellishment? That's fugazi to me.
The Rangers, in turn, got a break here, as a Buffalo PP was wiped out and we had a four on four. Neither team made a move. Then, Rasmus Ristolainen and Brendan Smith would get boxed for roughing, giving us another four on four. On the Ristoainen/Smith encounter, I thought the MSG Networks did a great job, as you could hear the audio between the refs and the players. Nicely produced.
On the second four vs four, the Sabres were able to tie the game, on yet another late goal. Of course, it was Justin Falk scoring the goal:
Sabres and Rangers tied at 2…#WinterClassic déjà vu? 🤔 pic.twitter.com/vqzxeH9Zc9

— NHL on NBC (@NHLonNBCSports) January 19, 2018
Again, this was not one of Hank's better games, and I'm not even talking about the goals allowed. There were many posts and Skjei & Miller each saving a goal in this one. These early and late period goals have been a killer for the Rangers & Lundqvist.
2-2 after two.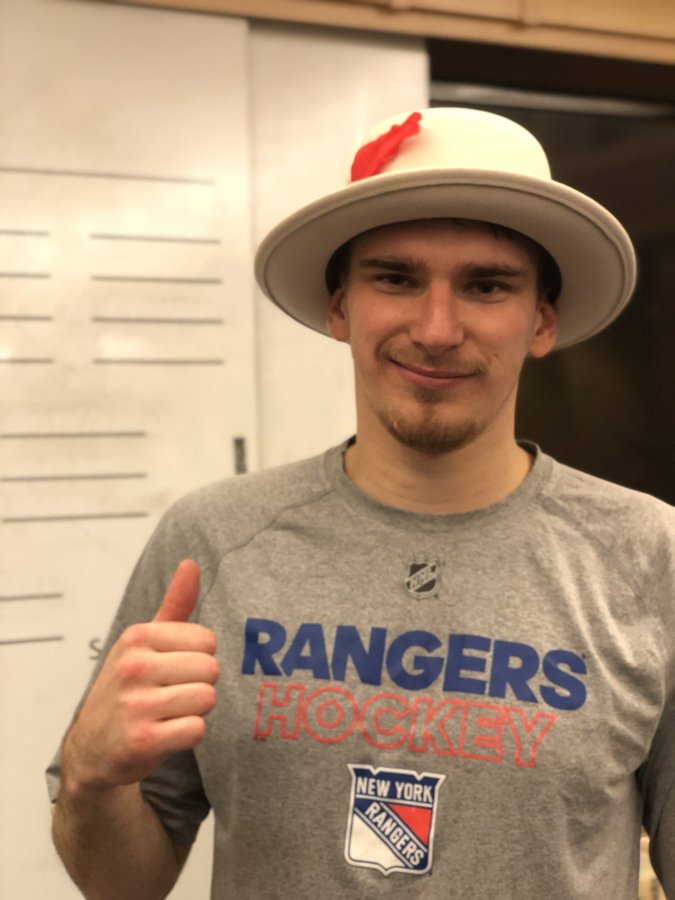 I gotta go into fast-forward mode a bit here, as it's almost 12:30am.
In the third period, Rick Nash, like picking up dog droppings, did some clean-up duty. At the 6:49 mark, Nash picked up a Holden rebound and easily put it into the Sabres net. 3-2 good guys. However, Lundqvist, the league leader in blown leads (Funny how M$G Networks doesn't give you that stat) would blow his third lead of the game, as Ristolainen beat Lundqvist with a PPG at the 15 minute mark of the third.  Of the three goals allowed, this was the toughest for Lundqvist to defend.
3-3 score, as we headed into the ex-FOXWOODS FINAL FIVE mark of the game.
However, nearly a minute after double nickel got the tying goal, Robin Lehner absolutely brain farted. In turn, the favorite player of the basement living chart boys, Pavel Buchnevich, had those fans doing this: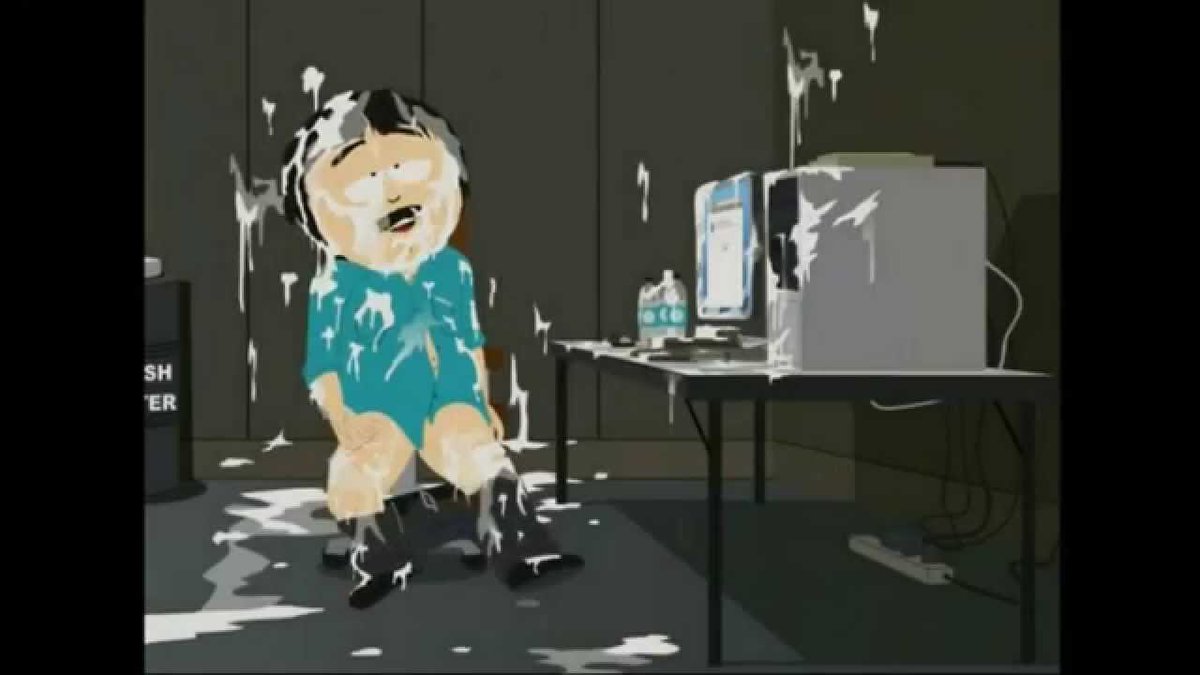 Here's our favorite commie (until CZAR IGOR gets here) scoring the GWG:
Buchnevich, from Zibanejad and Nash, gives the NYR a 4-3 lead pic.twitter.com/W8o0cDCYWp

— Shayna (@hayyyshayyy) January 19, 2018
For those who don't already know, I don't read anything or watch the post-show after the game, unless I have off of work the next day. I usually catch up on everything on my brutal LIRR train ride into work the next day. I feel I'm better off anyway, because I'm writing through my eyes only and not influenced by any other opinion. However, what I'm lacking here is Lehner's post-game reaction, because I have no clue what he was doing here. Maybe Lehner owed Putin money here or something, because this was a terrible play, from a goaltender, with the game on the line. 4-3 good guys.
It would get hairy in the final 90 seconds, as Lehner hit the pine for the extra skater. The Sabres would get "good looks" (Copyright AV) but couldn't do anything with them. It did look like they were afraid to shoot and crash the net. Then, Zuccarello, who has been a little penalty machine himself, of late, would get busted for hooking, with 40 seconds left in regulation.
Lundqvist, in his biggest saves of the game, hands down, would hold off the Sabres 6 vs 4 attack. A last second face off would go the Rangers way, and that's all she wrote. 4-3 your final and another two points for the good guys.
Updated Standings Time:
| | | | | | | | | | | | |
| --- | --- | --- | --- | --- | --- | --- | --- | --- | --- | --- | --- |
| Metropolitan Division | W | L | OT | PTS | ROW | GF | GA | HOME | ROAD | L10 | STREAK |
| Washington | 28 | 14 | 4 | 60 | 25 | 143 | 131 | 18-6-0 | 10-8-4 | 6-2-2 | L1 |
| New Jersey | 24 | 12 | 8 | 56 | 21 | 141 | 134 | 13-6-3 | 11-6-5 | 4-3-3 | W2 |
| Columbus | 26 | 18 | 3 | 55 | 20 | 126 | 130 | 16-8-0 | 10-10-3 | 4-5-1 | W1 |
| N.Y. Rangers | 24 | 17 | 5 | 53 | 21 | 141 | 133 | 17-8-3 | 7-9-2 | 5-4-1 | W2 |
| Pittsburgh | 24 | 20 | 3 | 51 | 22 | 138 | 146 | 15-7-1 | 9-13-2 | 6-4-0 | L1 |
| Philadelphia | 21 | 16 | 8 | 50 | 21 | 132 | 132 | 12-8-4 | 9-8-4 | 6-3-1 | W1 |
| N.Y. Islanders | 23 | 20 | 4 | 50 | 20 | 161 | 173 | 13-7-3 | 10-13-1 | 3-7-0 | L2 |
| Carolina | 20 | 17 | 8 | 48 | 17 | 126 | 140 | 10-6-4 | 10-11-4 | 4-5-1 | L2 |
Long season, blah blah blah, Metro is good/Atlantic is bad, blah blah blah, but the Rangers remain as the first wild card and in control of their playoff destiny.
Tonight's slate of games didn't go the Rangers way, as the Devs/Caps had a three point game and Columbus won. Pittsburgh is currently in action as I write these words. If it's any consolation, the Islanders got trounced and pounced. (Last Frazierism, I swear.)
In conclusion on tonight's W, this was a game the Rangers needed to win. Not a must-win, but much needed. Instead of erasing the feel-good vibes of the Philly thrashing and bashing (Ok, that's the last one, I really promise this time) the Rangers are now on a win-streak. The win-streak will be on the line next, this Saturday, in Denver, against the Colorado Avalanche. The last time these two teams played, the Av's ruined opening night for me.
Of note, going into NYR's home opener, the loss to Colorado, it was thought the Rangers would destroy the Avalanche. Instead, they got sonned. Now, going into this Saturday matinee, before the California three game excursion, the Colorado Avalanche are on an 8 game win streak & like NYR, currently holding a wild card spot.
These next four games for the Rangers will be crucial. It's always thought, that by Thanksgiving time, you kind of know who you are. However, by the ASG, which is where the Rangers will be after their Cali trip, you are now in the position of where you're thinking about being a buyer or seller. As I've always said, as long as 30 is here, the Rangers ain't selling. They're not going all-in either, but we'll see who they look to for help. It could be with their WINTER CLASSIC RIVALS, the Buffalo Sabres.
Good win tonight.
See ya Saturday!
As always thanks for donating your time by reading and….
"LET'S GO RANGERS!"
Sean McCaffrey
BULLSMC@aol.com
@NYCTHEMIC on the twitter gimmick
PS: See, I can do a whole blog without dedicating 1000 words to my hatred of Joe Micheletti!
PPS: Hi @FIXXSER!