What's up everyone and welcome to another blog here on BlueCollarBlueShirts.com. Tonight, the Devils defeated the Rangers 4-3, via the shootout. Despite the loss, for the boys in blue, I thought this was the most exciting game of the regular season. You could really feel the emotion of this game through your TV.
While a loss is never easy to be happy about, to say this wasn't an exciting game, would be a lie. This game reeked of something you would see in the playoffs, sans the rules in the overtime. With the way this season is going, who knows, this could be a first round match-up or an Eastern Conference Finals pairing!
There were a few themes throughout the game, with goaltending and special teams being the biggest. Lundqvist & Schneider both played well, but when it came to the skills competition, Schneider was better. For a guy who is on record as saying, "Give me two goals and I got this", I wonder if Henrik Lundqvist rues the day he said that. The way the Rangers played in the second period tonight, it was like they got their two goals, took the period off and left Lundqvist to get the two points.
The Rangers special teams remain a major presence in their games, no matter what the final score is. The penalty kill is now the third best unit in the NHL, and really, spots 1-5 will change from game-to-game. Make no bones about it, the Rangers PK is one of the most elite PK's in the NHL. Give Ruff and AV credit here.
However, the PP remains atrocious. It was so bad tonight, that it even allowed a short-handed goal. I've said this a million times, I don't know why Scott Arniel was retained after last season. His PP has been a complete failure. It's one of the worst PP's in the league. Seriously – if you can't convert on the PP against bad teams in the regular season, how do you expect to score PPG's in the playoffs, against top teams, in defensive-oriented games?
For the record, I'm not calling the Devils a bad team here. However, in general, far too often, the Rangers PP has let down the team. It's been a momentum killer and to steal playoff games, you need a functioning PP. What assistant coach Scott Arniel is doing is not producing and when it comes to coaching, you're employed based on results.
As always, my 4:30am alarm clock comes quick and with this game going to the shoot-out, I lost some time tonight. Before digging into this game, here are my last few blogs, in case you missed them:
---
---
---
---
In the greatest division in hockey today, tonight you saw three games, featuring Metropolitan division teams, all end in OT. Pittsburgh beat Columbus 3-2 in a shootout. The Ducks beat the Islanders 5-4 in OT. The Rangers dropped this one 4-3 in a shoot-out. I"ll give you the standings at the end of this blog, but I can't remember when this division, which has always ultra competitive, ever being so tight. You can make a case for any of the 8 teams in the division.
What is SAD, is that when the season ends, you could have two Metropolitan teams, that finish with more points than the number 2 and number 3 seed teams from the Atlantic, yet miss the playoffs. I think it's a given that the first wild card & the second wild card, will both come from the Metro.
When the NHL explores realignment, when they eventually add a 32nd team, it might be time to explore shaking up these divisions again. A team like Carolina just gets lost in the shuffle. A team like Columbus, who is playing well, gets punished by drawing the Penguins in the playoffs. One quick fix might be to switch Carolina and Boston, although, that would take juice from the Boston/Habs rivalry. It's something to think about, as these divisions need some sort of balance.
Let's go to the official ESPN.com box score, followed by my review of this breath-taking game:
1st Period Summary

Time
Team
Scoring Detail
NYR
NJ
7:22

John Moore (4)
Assists: Nico Hischier, Kyle Palmieri
0
1
9:55

Jimmy Vesey (7)
Assists: Paul Carey, David Desharnais
1
1
11:59

Nick Holden (2)
Assists: Chris Kreider, Pavel Buchnevich
2
1
Time
Team
Penalty Detail
12:49

Kevin Shattenkirk: 2 Minutes for Holding

2nd Period Summary

Time
Team
Scoring Detail
NYR
NJ
16:24

Blake Coleman (5) (Shorthanded)
Assist: Steven Santini
2
2
Time
Team
Penalty Detail
2:33

Kevin Shattenkirk: 2 Minutes for Slashing
15:15

Kyle Palmieri: 2 Minutes for Cross checking
17:38

Michael Grabner: 2 Minutes for Slashing
18:33

Taylor Hall: 2 Minutes for Holding

3rd Period Summary

Time
Team
Scoring Detail
NYR
NJ
1:48

Kevin Hayes (9)
Assists: Brendan Smith, Mats Zuccarello
3
2
11:54

Brian Boyle (9) (Power Play)
Assists: Taylor Hall, Kyle Palmieri
3
3
Time
Team
Penalty Detail
10:55

Chris Kreider: 2 Minutes for Elbowing

OT Summary

Time
Team
Scoring Detail
NYR
NJ
No scoring this period
3
3
Time
Team
Penalty Detail
3:52

Taylor Hall: 2 Minutes for Hooking

Shootout Summary

Team
Detail
NYR
NJD

Shootout attempt by Taylor Hall saved by Henrik Lundqvist
0
0

Shootout attempt by Mats Zuccarello saved by Cory Schneider
0
0

Shootout GOAL scored by Kyle Palmieri on Henrik Lundqvist
0
1

Shootout GOAL scored by Mika Zibanejad on Cory Schneider
1
1

Shootout attempt by Drew Stafford saved by Henrik Lundqvist
1
1

Shootout attempt by Jimmy Vesey saved by Cory Schneider
1
1

Shootout GOAL scored by Brian Boyle on Henrik Lundqvist
1
2

Shootout attempt by Kevin Shattenkirk saved by Cory Schneider
1
2
Goaltending Summary
New York Rangers Goaltending

Player
SA
GA
Saves
SV%
TOI
PIM
H. Lundqvist
47
3
44
.936
65:00
0

New Jersey Devils Goaltending

Player
SA
GA
Saves
SV%
TOI
PIM
C. Schneider
28
3
25
.893
65:00
0
When I start these blogs, I usually look at NYR twitter one last time, just to gauge the fan reaction. While I'm very strong and set on my opinions, I welcome the opinions of others. While some may not agree with what I say and get all bent out of shape about my opinions, I realize that at the end of the day, no matter what your opinions are, we all want the same thing – a NY Rangers Stanley Cup victory. Plus, if we all agreed, it would be boring.
I've talked about this a lot on this blog – you can't overreact to one single loss or one single win. There's plenty of hockey left to be played.
I saw a lot of doom and gloom from Ranger fans after this game, and I just don't get it. Big picture, I don't think many of us had high hopes for the Rangers this year. To me, I feel 2014 was the Cinderella run, 2015 was their best crack at it, 2016 they just weren't good enough, 2017 they choked against Ottawa and in 2018, I thought it would be the season of the rebuild. However, with Lundqvist and that contract, the Rangers will not embrace a full rebuild.
That said, if I told you before the season, that on 12/21, with 40% of the season done and with one more game remaining before the Christmas break, that the Rangers would be a playoff team, one of the top teams in the Metropolitan division, Lundqvist would have one of his better seasons and that the Rangers were still a tough out – wouldn't you sign up for that? I mean, to get all upset about tonight's loss is silly to me. After all, you lost a shootout game on the road and got a point against a good team.
Yes, I get it. Losing to a Metro division team sucks. Losing to a rival sucks. Losing to the Devils sucks. However again, big picture – it's just one game out of 82, a game that the Rangers got one point out of. Furthermore, the Devils, to everyone's surprise, are a good team. You took a point in their barn and now it's time to look ahead to Toronto. However, before doing that, let's look at this game a little bit more.
For the first time since 2012, it's safe to say that this rivalry is back. While the Devils early season success was shocking to all, I think you have to take the Devils as a serious contender for a playoff berth. If you're a Ranger fan, in the past, you've seen Henrik Lundqvist carry some bad NYR teams to the playoffs. Now, you're seeing great work out of Devils goalie Corey Schneider. In addition, the team in front of Schneider is arguably as good, if not better, than the Lundqvist teams of the Renney/Torts eras.
Due to my work schedule, unless I had a teleportation machine, it was going to be tough to make this game. It's a shame too, because I love the Rock. I know it's cliche to call the place the Pebble, but to me, it's one of the best arenas in the NHL. I've talked about this a lot in previous NYR/NJD games. It blows away MSG, the place is spacious, there are no bad sight lines, the beer selection is top notch, there are never any bathroom lines and the place is clean. It's a great arena to watch a game. Sorry if that's sacrilege for a Rangers fan to say that, I'm just being honest.
Even with all my traveling (I've been to 15+ NHL arenas), I still put the Rock up there as one of the best arenas in the league. I heard the new place in Edmonton will blow your balls off, but since I haven't been there, I can't say anything about it. All I know is, for my money, you always have a good experience inside the building in Newark. Just make sure you leave immediately after the game, with the throng of fans heading to Newark Penn, because if you're still hanging around an hour after game end, it can get seedy and shady.
Despite not being able to make the game, I was checking ticket prices, as I always do. Tickets for tonight's game, were the most expensive tickets for a Rangers/Devils game, at the Rock, since the 2012 playoffs. What that tells me is that both teams are hot, there's a renewed interest in the feud and Devil fans have something to root for again.
I'm on record already – I think the crew working for the MSG Networks, are the best in the business, sans Joe Micheletti. However, two things were cringeworthy tonight.
For starters, the whole pregame show was mostly about Lundqvist. Give it a rest already. We get it. You love him. As the game went on, all that was talked about was Lundqvist and his saves. A fact that wasn't brought up, was the fact that Pavelec, in his last two starts, has back-to-back 40+ saves. He also gave up less goals in those two games than Lundqvist gave up tonight. He's also paid 1/8th the money. I guess talking about that doesn't fit the MSG narrative.
If anything, the talk should be why do the Rangers give up so many shots? Is it by design? Is it because of lapses? Is it because of something else? Yes, Lundqvist had a good game, but Pavelec was stellar in his last two starts too. So all the saves are the result of something else. It's just not a Lundqvist thing. However, you wouldn't know that from tonight's broadcast.
While Lundqvist did have a good game tonight, what wasn't mentioned was the Rangers were kinda doing a rope-and-dope defense at points. They were allowing the Devils to take bad angle shots, shots that hit the "G" in the jersey of Henrik Lundqvist. We've seen other teams do this to the Rangers before, but that wasn't mentioned. All I ask is for some balance before the verbal fellatio.
Do I even have to bother bringing up Micheletti tonight? You know what's truly sad? Here is Lundqvist, who did have a good game, but it's hard to appreciate it. How so? Easy. There are games where Lundqvist gives up 4+ goals and Micheletti is still talking about Lundqvist, like everything Lundqvist does cures cancer, creates peace in the Middle East & gives you the meaning of life. By exaggerating and slobbering so much, you're just numb and tune Micheletti out. How is this game different than any other Lundqvist game? After all, according to Micheletti, every save Lundqvist makes, is akin to walking on water!
The other thing during the pregame, that made me nearly shit my pants, was when John Giannone was interviewing Nick Holden. This is what Giannone said verbatim: "Nick, you're a reliable and dependable partner for Ryan McDonagh." WHAT??????????????
Oh, and guess how the game started? With not even 10 seconds expired in the first, Holden made a brutal turnover, right in front of Lundqvist. Luckily, it didn't go for a goal, but to start the game, Holden had four horrible turnovers and an icing. Again, let's have some balance and truth on these broadcasts please.
Fuck, I feel like Phil Mushnick!
I gotta fly quick, as it's almost 12:00am. I know these blogs are different than anything else you'll read, so while I'll personally feel like I'm short changing you a bit here, I know that this will still be more in-depth than other things you may read.
The first period was largely all Devils. The Rangers would make their runs, but to start the game, the Devils brought the pain. The Rangers would balance it out a bit, in the waning minutes of the period, but the Devils were the aggressors in the first.
After what felt like a never-ending Devils attack, former Ranger, (of course) John Moore kicked off the scoring. It felt like there was 5 or so minutes of interrupted play here, and in the final 90 seconds, the Devils were just teeing off and the Rangers couldn't get the puck out of their defensive zone. The Rangers needed a whistle badly. It was a whistle they wouldn't get.
Zucarrello would get crushed on a hit, giving the Devils a temporary 5 on 4 attack and that's all they needed. Moore took a pass from this season's potential Calder winner, Nico Hischier, and buried the puck top shelf. Tough for Lundqvist to stop this one, although he stopped similar shots like this later on. I just found it funny how immediately after the goal was scored, Micheletti was blaming Zucc. Sure, blame the smallest guy on the ice, who gives you the biggest fight, for getting hit. Micheletti is FAKE NEWS and needs to be deported.
Despite being outplayed, out-hustled and outplayed, give the Rangers credit – they didn't fold. That's a sign of a good team.  Two minutes later, the Rangers fourth line came up big again, this time with the aggression of Jimmy Vesey producing a goal. Take a look for yourself:
JIMMY VESEY! Vesey tucks home a grind 'em out goal in front and it's tied at 1! pic.twitter.com/eOYXHRpphi

— NHL Daily 365 (@NHLDaily365) December 22, 2017
Some greasy Vesey here, as he kept with the play and beat the flopping Schneider to tie the game. This was a huge goal, just because the Devils were playing so well and this put a thorn in their paw.
Two minutes later, Nick Holden, who is more frustrating than fantasy football, would give the Rangers the lead:
NICK HOLDEN! The Rangers defenseman finds the puck in tight and slams home the rebound, 2-1 #NYR! pic.twitter.com/EbTIvKboTU

— NHL Daily 365 (@NHLDaily365) December 22, 2017
2-1 good guys, at the 12 minute mark of the game. Even AV was laughing after this one. The Rangers were able to take the lead, despite a terrible start to the game. Good teams don't give up and the Rangers, even when it looked bad, kept fighting.
On the goal, Mika Zibanejad was crushed and was hit into the Devils bench. You couldn't tell how he landed, but I just hope this doesn't affect his concussion. Just something to follow up on, as time moves on.
This was such a wild and fast paced game, that we didn't have our first commercial break until the 7:11 mark of the first period.
Oh and for some reason, perhaps regurgitating Gianonne's report, Rosen gushed about how great Holden was defensively. No doubt about it, the HOF announcer is losing a step.
The Rangers would take the 2-1 lead to the locker room. After only one period, this game was shaping up to be one of the more exciting tilts on the schedule. You could see the bad blood brewing and you were hoping you might get a reenactment of this:
Bickel Rupp prust. https://t.co/nOJ1zg9FNT

— Ricky otazu (@unclevols2) December 22, 2017
The second period was a disaster for the Rangers, but somehow, they only lost the period 1-0. Of course, Micheletti, Sam and Steve were raving about Lundqvist. Vally even said the score would be much worse if Lundqvist wasn't in net, which is a pet peeve of mine for these reasons:
If Lundqvist wasn't on the team, maybe the Rangers are better defensively with more cap space to sign better players.
Pavelec was coming off back-to-back 40+ saves.
Any goalie can get hot on any given night.
Half of the Devils shots were right at Lundqvist.
What amused me the most, was when Vally was saying that if Jake Allen was in net, the Rangers would be losing this game. This isn't the first time Vally has thrown shade at Allen, so I gotta wonder if Allen cost Vally money somewhere.
Kevin Shattenkirk would take his second penalty of the game in this second period, another two minute minor. Look at all those 2's. Isn't that amazing Suzyn?
The Rangers PK, which is arguably better than the NYR 5 vs 5 defense or the NYR PP, put up a stellar fight all game.  They would finish 3/4 on the evening, with the one goal allowed occurring late on the last Devils PP.
Kevin Hayes, a hot topic among Ranger fans, told the NY Post today that he's looking to work on shooting more, rather than going to his natural instinct of passing. We saw him shoot a little bit more this game, but he also passed on a wide open opportunity in this period.
As time went along in this second period, it was evident that this would be a lost period and an absolute shit-show for the Rangers. Lundqvist would make 22 saves this period. In comparison, Schneider made 25 saves all game. So yea, great job by Lundqvist and a shitty job by the Rangers here.
However, for all the good stuff Lundqvist did this period, we saw some chinks in the armor. He lost his stick two times this period. Some are suggesting that maybe he has an unspoken right wrist injury. It's a theory. To me, I think he just gets rattled and forgets about it. Get him gorilla glue.
The Devils would score after the Lundqvist stick loss, but the refs blew the whistle on Kyle Palmieri for cross checking. The Devil fans, who were loud tonight, voiced their displeasure. However, it was clear as day, that the penalty was called, way before a goal was scored.
When the goal was disallowed, you saw the game continue to get more physical. Where have ye gone Tanner Glass? This game had it all tonight, except for a good brawl. I know the NHL wants fighting out of the league, but if any game deserved a fight, this was the one.
On the Rangers Scott Arniel led PP, they looked absolutely horrendous. It was so bad, that the Rangers gave up a short-handed goal, as Blake Coleman beat Lundqvist. Again, for all the stops that Lundqvist was making, for this to go in, not good. Even worse, it gave the Devils the momentum.
Oh – and while these games tend to be 50/50, when it comes to attendance, you know you're at an intense game, when the Rangers contingent isn't doing the stupid "POTVIN SUCKS" chant.
2-2 game at the 15 minute mark.
With 17 minutes remaining, Grabner would get busted for slashing. However, the Rangers PK was so good, that even without Grabner out there, the Rangers would get Taylor Hall for holding. The Devils PP was negated and we had a four on four, before another meaningless and abbreviated Rangers PP.
The Rangers & Devils would enter the final frame at two goals each and really, the Rangers were lucky that they did have strong goaltending here. This was as bad of a period as you'll see from the skaters all season.
After an f-bomb and a water bottle toss from Lundqvist, the Rangers came out for the third period. Give credit to AV or whoever made the speech in the locker room during the intermission, the Rangers came back to play after the disgusting second period.
Kevin Hayes would score two minutes into the third period, as he took a puck off the boards, shot it and somehow it found its way behind Schneider. 3-2 good guys. For Hayes, I hope he keeps shooting, because good things happen when you put the puck on net.
Micheletti continued to irk me here, because despite three goals and a stellar PK, all Micheletti could talk about is Lundqvist. Despite all my other opinions on Lundqvist, I think Micheletti increases my criticism of Lundqvist, just because he can't stop yammering about him.
Despite Jesper Fast being tripped and a stick being broken over Kreider's back, the Devils weren't penalized. However, at the 11 minute mark, Kreider would get banged for elbowing. Gotta have some consistency refs.
On the PP, Brian Boyle would tie the game, as he featured his John McEnroe backhand, easily beating the perplexed Lundqvist. I think we were all perplexed, because I can't remember the last time I saw Boyle score such a deft and skilled goal. 3-3 game.
Of note, Kevin Shattenkirk was benched for most of this period, only playing three minutes. Later on, in the eventual OT, he would only play in the last minute, when the Rangers got a PP. I don't know how wise it is to bench your money defenseman, but AV's decisions have panned out well, for the most part, this season.
With the game in the FOXWOODS FINAL FIVE (I know it's not a thing anymore, but I just like saying it) both teams continued to fight. Both goalies were tested, but both continued to make the saves.
Time would eventually expire, and we went to the rollercoaster three vs three OT.
In the OT, the Rangers and Devils both had great chances. In fact, they combined for 6 good looks and the Rangers outshot the Devils 4-2. However, despite getting a PP with a minute to go, the Rangers couldn't even get the puck in the offensive zone. To say this was Shattenkirk's worst game of the season, wouldn't be wrong. He was terrible defensively tonight and didn't do much on either side of the ice.
The Rangers blew the OT, in my opinion. Any time you have a four vs three PP, you need to score. The Rangers just struggled to get the puck in the lower third of the ice. SAD!
This game would be decided by a shootout. After AV's questionable choices in the last shootout, against Dallas, I was surprised when DeSharnais, Holden and Pavelec, didn't come out as the three shooters! Instead, AV rolled out Zucc, Z-Bad and Vesey. Only Z-Bad would score.
For the Devils, they brought out Hall, Palmieri and Stafford, with Palmieri getting the lone Devils goal.
In the sudden-death shootout, Brian Boyle would beat Lundqvist. The Rangers last hope was Kevin Shattenkirk. Many NYR fans were pissed about this, especially after Shatty's last shootout performance. However, to me, I think AV was trying to set up Shattenkirk to redeem himself after a bad game. Instead, this was like stepping in dog shit again, after you already cleaned your shoes. Poor guy. I hope he bounces back.
Anyway, Devils take the shootout 2-1, the game 4-3 and two points. The optimist take – the Rangers played bad for long stretches of this game and still took a point from a good team.
UPDATED STANDINGS:
| | | | | | | | | | | | |
| --- | --- | --- | --- | --- | --- | --- | --- | --- | --- | --- | --- |
| Metropolitan Division | W | L | OT | PTS | ROW | GF | GA | HOME | ROAD | L10 | STREAK |
| New Jersey | 20 | 9 | 5 | 45 | 17 | 109 | 102 | 10-5-2 | 10-4-3 | 6-3-1 | W3 |
| Washington Capitals | 22 | 12 | 1 | 45 | 20 | 112 | 101 | 14-5-0 | 8-7-1 | 8-2-0 | W4 |
| Columbus | 21 | 13 | 2 | 44 | 18 | 103 | 98 | 13-6-0 | 8-7-2 | 4-5-1 | L1 |
| N.Y. Rangers | 19 | 12 | 4 | 42 | 18 | 115 | 101 | 14-5-3 | 5-7-1 | 6-2-2 | L1 |
| N.Y. Islanders | 18 | 13 | 4 | 40 | 16 | 125 | 125 | 10-3-3 | 8-10-1 | 3-5-2 | L2 |
| Pittsburgh | 18 | 15 | 3 | 39 | 17 | 104 | 114 | 11-5-1 | 7-10-2 | 5-5-0 | W1 |
| Philadelphia | 15 | 12 | 7 | 37 | 15 | 96 | 97 | 8-7-4 | 7-5-3 | 7-3-0 | W1 |
| Carolina | 15 | 12 | 7 | 37 | 12 | 95 | 107 | 7-4-3 | 8-8-4 | 5-3-2 | W1 |
With the win, the Devils take first place, since they have a game in hand on Washington. The Rangers remain the first wild card and are three points away from first place in the division. Again long season, blah, blah, blah, but the Rangers are making this season fun.
I'll tell you what, with the Giants sucking complete ass this year, and the Yankees months away from playing, the Rangers, as they've done for so long, will keep this winter interesting. While a rebuild may have brought the Rangers closer to a Cup than whatever they do this season, deep down, we're all happy they have what it takes to be a playoff team. Sure, they might lose in the first round, but anything can happen in the playoffs. We got something to root for and the team, to me, is exceeding expectations.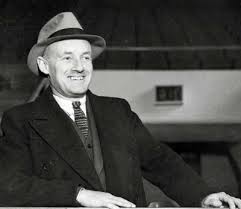 Up next for the Rangers, an Original 6 tilt with the Toronto Maple Leafs on Saturday. I'll be at that game. However, I have to work Sunday, with my normal 4:30AM alarm, so a blog may be tough. I'll try to do one on the train home. If not, just in case, Merry Xmas to all and happy holidays to the PC fairies.
As always, "LET'S GO RANGERS!"
Thanks for reading.
Sean McCaffrey
BULLSMC@aol.com
@NYCTHEMIC on twitter