What's up everyone and welcome to another blog here on BlueCollarBlueShirts.com. You know the deal, I'm working seven days a week and got a 4:30am alarm, so let's get right into it. There's a ton of stuff to get into today.
For starters, I just want to thank everyone for making my last blog, the Rangers/Bruins review, the most read game review blog of the season. I guess having big bad ass boobies, as the "featured image", helped!
While I'm sure site traffic would continue to rise, if I included pictures of Ranger fans baring their breasts in every blog, I'm not going to sell out my loyal readers for cheap hits via tits! Not only would those pictures devalue the written word, it would come off sleazy and perverted. In addition, it would take away from when you have something really good and funny, like we did in the Boston game. Sometimes less is more.
However, in the future, if there happens to be another woman showing off her rack during a game, I would be remiss if I didn't include a picture. After all, I do try to cover all aspects of the broadcast. It is my responsibility, as a bullshit blueshirt blogger, if you will!
I do know I have a wide ranging demographic of people that read this blog, so to cater to my young male readers, here's a picture of a Sam Rosen groupie:
With the Rangers having two days off after the win against the Bruins, there were several league developments, with the bulk of the action in the Metropolitan division. A few minor trades were made, most notably with the Penguins and Coyotes.
The Penguins traded forward Josh Archibald, goalie Sean Maguire and a 2019 sixth round pick for Michael Leighton and a 2019 fourth round pick. For the Penguins, the current reigning & defending two-time Stanley Cup Champions, they are currently out of the playoff picture. While I'm sure that will all change, a big problem for them has been in the back-up goalie department. While Murray was able to succeed Fleury as a starter, no one has been able to succeed Murray or Fleury as a back-up. It's hurt the Pens this season.
You can check out NHL.com for the rest of the trades. However, as far as the Metro goes, this was the most notable trade. The holiday/Christmas/Boxing Day/Maybe Kwaana roster freeze goes into affect by the time you read this (12/19 at 11:59PM) and will conclude on 12/28 at 12:01AM. In other words, from now until 12/28, there will be no more trades.
While I'm not going to spend much time on the above list, I just wanted to point out that Mark Messier was named the greatest captain in NHL history. Who could argue? In fact, if you made a list of the greatest captains, among all four sports, I still think Messier gets the number 1 spot.
I've talked about this countless times on this blog. As Ranger fans, especially Ranger fans who are adults now, and can remember Mark Messier vividly, there was no greater captain than Mark Messier. He also had that run in Edmonton, that you may be aware of too!
I think when I see Ranger fans shitting on Ryan McDonagh as Captain or saying that Ryan Callahan wasn't that great, I think a lot of it is because fans are comparing these players to Mark Messier. It's like comparing whoever the shooting guard is now for the Chicago Bulls to Michael Jordan. Messier is in a class of his own. He is the greatest captain in the history of the NHL. You just can't compare anyone to him. To make a NY reference, it's like comparing the closer of the Yankees to Mariano Rivera. Just can't be done.
As Ranger fans, we are lucky, that through Messier's leadership and excellence, we got to see a Stanley Cup win in 1994. However, there wasn't a player like him before him and there hasn't been a player like him after him. Comparing other Ranger captains to Mark Messier, is like comparing a steak at Peter Luger's to a steak at the Outback. It's just a completely different menu.
I'll end my thoughts on Messier like this – every Ranger or any athlete in NY, should look at how the 1994 Rangers are still treated in this town. (You can also look at the late 90's Yankees or the recent Giant SB winning teams here too.) If you can win a Cup in this town, you'll be remembered forever. You'll never have to go into your pocket for a drink in this town again. NY sport fans have long memories and championships are never forgotten. Matteau has made a name off one goal for the last 23+ years. I really hope to see this generation of Rangers enjoy these privileges one day.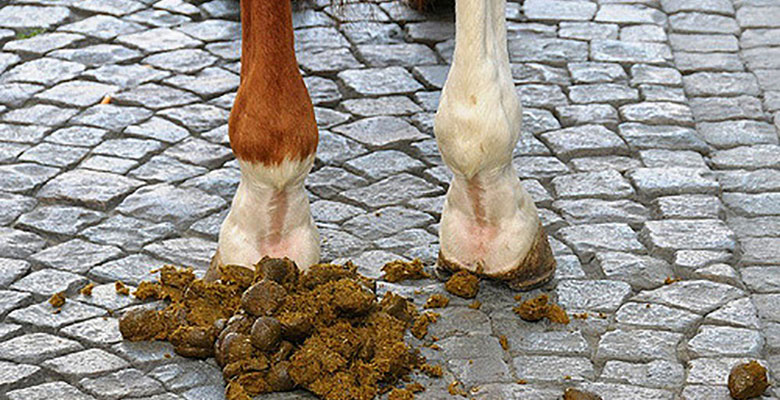 The biggest news to be dropped on the NY sports scene today, came from the Brooklyn Islanders. While the announcement won't be official until tomorrow afternoon, the Islanders have won the bid to build at Belmont and will open up a new arena for the 2020-2021 season.
Since the Islanders are coming back to Long Island, I'll use Newsday's story for people who may have not seen this yet. The following comes from https://www.newsday.com/sports/hockey/islanders/islanders-new-arena-belmont-park-1.15519161:
The Islanders are coming home.

The hockey team was informed Tuesday that its proposal to build a new arena at Belmont Park in Elmont was selected as the winning bid, according to people familiar with the situation.

A news conference is scheduled for Wednesday morning at the racetrack in which Gov. Andrew M. Cuomo is expected to be on hand.

The Islanders' bid includes an 18,000-seat, year-round arena that would host 150 events annually as well as 435,000-square feet of space for retail, a hotel with 200 to 250 rooms and a 10,000-square foot "innovation center" that would be developed with resident input.

The Islanders' partners in the development include Sterling Project Development, a real estate firm run by the Mets' Wilpon family, and Oak View Group, an arena development company partially funded by Madison Square Garden.

The proposal was selected over New York City FC, a professional soccer team partially owned by the Yankees. That bid called for a 26,000-seat open-air stadium in addition to 400,000 square-feet of space for retail, a 5.2-acre community park and a 2-acre soccer facility.

Proposals were submitted to Empire State Development, the state's primary business development agency, before its Sept. 28 deadline.

An ESD spokeswoman declined to comment while Cuomo's office did not respond to multiple requests for comment.

State Sen. Todd Kaminsky (D-Long Beach), who co-hosted a hearing on the dueling proposals last week, said the development would benefit Elmont, Floral Park and the communities surrounding Belmont Park.

"Governor Cuomo, my colleagues in government, and I have worked very hard to make the best use out of Belmont," Kaminsky said in a statement. "I believe that tomorrow's announcement will benefit Long Island and the surrounding communities."

State Sen. Elaine Phillips (R-Flower Hill) said the "foundation has now been laid to make Belmont Park a reinvigorated economic engine for our region, which will strengthen the already existing racing industry, and make Nassau County a destination location."

Nassau County Executive-elect Laura Curran, a Democrat who takes office Jan. 1, said she was "excited to finally welcome the Islanders home to Nassau County, and I'd like to thank Governor Cuomo for helping make that possible. As county executive, I'll make sure we work with the local community and stakeholders to make sure the area is developed with their input."

Belmont first opened in 1905 and was last redeveloped 50 years ago. The state-run land is considered among Long Island's most valuable real estate, with dozens of acres of underutilized parking lots bordering the Cross Island Parkway. The New York Racing Association plans to upgrade the existing park facilities next summer.

A handful of local groups, including the Parkhurst Civic Association and the Tudor Manor Civic Association, are considering filing a lawsuit to stop the project, said Matthew Sexton, a civic activist from Floral Park. They argue that ESD failed to follow state law requiring ESD to establish a community advisory council to address the community's concerns about the development.

Opponents of the project want the state to build education, research or technology centers that would bring high-paying jobs to the area.

The Islanders began playing at Nassau Coliseum in the team's first season in 1972. After years of trying to get a new arena built, the team left in 2015 to play home games at Brooklyn's Barclays Center. The Brooklyn arena was not built for hockey, and the Islanders have been unhappy with the quality of the ice, the marketing of the team and the atmosphere for fans.

The Islanders or Barclays can opt out of their 25-year licensing agreement in January. The team is currently negotiating with Brooklyn Sports & Entertainment, which operates Barclays Center and Nassau Coliseum, on amending their lease.

The window for those negotiations, according to their lease, closes on Jan. 1 and both sides have until Jan. 30 to formally deliver "opt-out" notices, a formality at this point.

Islanders co-owner Jon Ledecky has said the team will continue to play at Barclays Center through next season as they are contractually obligated to do.

County officials have encouraged the Islanders to considering playing their homes games at the Coliseum, which underwent a $160 million face-lift, while the Belmont arena is under construction.

But NHL Commissioner Gary Bettman has insisted the overhauled Uniondale arena, which seats 13,900 for hockey and has no public transportation, is not viewed by the league "as a suitable option for the Islanders."

A spokesperson for Brooklyn Sports & Entertainment said it will release a statement after a formal announcement.

NYCFC declined to comment.

Last year, ESD scrapped all proposals to redevelop Belmont, including a 25,000-seat soccer stadium for the New York Cosmos, after a long-delayed four-year process.
Here's my take on the Islanders move to Belmont. While it's great for Islander fans, as the Barclay experiment was an utter disaster, I just don't see how this arena can be profitable. I've talked about this before on this site, but how is this arena going to compete with all the other arenas in the area? The Islanders will give them 41 games, that won't sell out, (Sans the home opener & the games against NYR) and three more preseason games, that won't sell out. What about the other 320 days of the year?
Of course, being a new arena, Belmont should attract some hot acts in year one, like concerts, WWE, UFC, etc. However, as time goes on, how long before the Islanders are begging monster truck shows to come to the arena? How long before they are promoting a "Tyler Perry Movie Night"? How long before they are begging people to watch second rate hockey in a place that smells like horse shit? Year 2?
The Belmont arena is proposing 150 events a year. Does that include graduations, job fairs and the Harlem Globetrotters?
To give you some idea of where I'm coming from, I live in Lynbrook, NY, which is 15 minutes away from this new arena. In my town, they are building a massive movie theater, which I just don't get. Who goes to the movies anymore? Why does this town need a humongous multiplex, when most people watch their movies via streaming devices? Going to the movies is just a thing of the past. While not as dated as the VCR or the Gameboy, the movie theater business is a dying business. Put it this way – if you had to invest your own money, would you invest in movie theaters or in streaming entertainment?
Sure, every now and again, you might want the theater experience, like the Star Wars fans are having right now, but for the most part, most people are content with Amazon, Netflix, Fire Sticks, HBO on Demand, HULU, etc. Streaming is the now and the future. The live movie experience is going the way of the dodo.
While the old drive in movie (fog up the windows) or the popcorn trick at a regular theater, were things of romances of the past, today, it's all about Netflix & Chill. I just think building a new movie theater in town is a waste of money.
In the Islanders bid, they are planning to build retail stores and a hotel. Who shops at brick and mortar stores anymore? Especially one right by an arena, which will be overpriced. It's so much easier to shop from home and have a package at your door the next day. Can you tell me one person that is clamoring for shopping at Belmont, as horse shit wafts through the air, like stale beer at a college bar?
Furthermore, a hotel? Aside from the opposing team and horse racing fans during the Belmont Stakes, who's staying in Belmont during a visit to NY?
As a Nassau County taxpayer, I truly hope that the Islanders are footing the bill for all this crap. I see this project going the way of the monorail in "The Simpsons" – it will be a colossal failure.
I can understand why Islander fans are happy about this. After all, they finally have a home. I still think Uniondale was a great location for them, as it catered to both Nassau & Suffolk residents. Belmont is on the Queens borderline, and while technically Long Island, it's a pain in the ass for Suffolk fans. It will also increase the congestion on the Cross Island and Belt Parkways, during rush hour.
Barclay's was never going to work out. It wasn't built for hockey, they never wanted the Islanders and Islander fans are the 9-5 folk, who go to work, pick up their kids and go to the game. Islander fans aren't accustomed to the terrible LIRR like Ranger fans. Belmont will give Islander fans a brand new arena, bring back the tail-gate and if they are smart, cater to the family dollar.
I find it ironic that James Dolan, who is kryptonite to championships, has a hand in this. Even better, I hope my union gets a part of this job, just so I can bury NYR shirts, jerseys and hats in the concrete!
While it is nice for Islander fans to finally have a home, I wonder what they do while they are in limbo? The Barclays have already said good riddance. The Coliseum, due to not being bougias enough, is out. These days, I don't even know if the Islanders could sell out the rinks at Eisenhower. One thought is maybe they split games at M$G, and while I'm sure Dolan is salivating at that idea, I'd rather leave the minor league hockey in Hartford. It should be interesting to see where the Isles hang their hat for the next two seasons.
Oh and on the topic of Tavares, Tavares will be over 30 before the time Belmont opens. Who even knows if he will still be an elite player at that age? I'm not saying he won't, but to think he won't regress is silly. I still think he winds up in Toronto anyway!
All in all, while it's nice for the Islander fans, I don't see how this is a sound economic decision. I'd rather the hospital or the science lab in that space. At least you'd get more use and positive results out of it. If I was the owner of the Islanders, I would look at Seattle, Quebec or Kansas City, as you'd have a better chance of maximizing profits in those markets, than being second fiddle to a degenerate's horse track.
All that said, I'll be at the first NYR/NYI game in that arena. Holy shit, it just came to me – I'll nearly be 40 years old then. In other words, I'll be there if I'm still alive and kicking. Looking forward to the tailgate. LGR!
Ranger hockey time and I gotta speed through this a bit.
In case you missed them, here are my last few NYR blogs:
---
---
---
---
Remember when the Rangers looked out of it to start the season? Remember on Halloween Day, that Larry Brooks wrote an article that AV would be fired if the Rangers lost to Vegas that night? He also hinted at the team changing the roster, an article that he doubled down on just a week ago, after the Rangers two game losing streak.
Who knows what would've happened on Halloween night, if Vegas had a real goalie, and not a fourth string goalie. If you recall, the Rangers were dead and out of it after two periods, but made a third period come back against the rookie netminder, in Maxim Lagace.
Since that win over Vegas, the Rangers have now won 16 games and have moved themselves from the cellar of the Metro division, to two points out of first place in the division. Talk about a great string of hockey. Even more impressive, the Rangers racked up a bunch of wins without their number 1 center Mika Zibanejad.
I'm not going to rehash my last blog, but without a doubt, the Rangers will not be sellers at the deadline. Only Tampa Bay looks dominant in the NHL right now, and the Rangers have a victory over them this season. It's just amazing how things go. If the Rangers don't come back in that game on Halloween night, who knows what would've truly happened? Again, isn't that amazing Suzyn?
The Rangers, feeling good about themselves about their weekend wins over two playoff teams in the Kings and the Bruins, hosted last years Western Conference Finalist, the Anaheim Ducks, on Tuesday night. To the favor of the Rangers, the Ducks played last night, dropping a game to the NJ Devils. Just like the LA Kings, who just finished their Metro East Coast swing, the Ducks have struggled to find points thus far. However, unlike the Rangers win over the Kings, the Ducks looked like they were done at the 21 minute mark of tonight's contest.
The biggest news for the Rangers was the return of Mika Zibanejad, playing his first game back, after missing nine games with a concussion. In turn, Boo Nieves was a healthy scratch, which sent a lot of NYR fans in a furious uproar. The majority of the fanbase wanted Nieves in and Carey or Desharnais out. Instead, for the third straight game, AV's decision paid off and the Rangers looked great in victory. (The other decisions, swapping Nash & Hayes on Friday and starting Lundqvist on Saturday.)
I gotta tell you, the "FIRE AV" people have been quiet lately. I guess you can use that argument for me and my "TRADE LUNDQVIST" train. However, I still say the Rangers should've moved Lundqvist and the contract sucks. I am still not sold that Lundqvist can give you 16 consistent games in the Spring anymore. That said, I hope he shoves it up my ass and proves me wrong. Nothing would make me happier to see a parade for my birthday. It sure beats seeing the Rangers get eliminated in the Stanley Cup Finals. (NYR lost Game 5, of the 2014 SCF, on 6/13, which happens to be birthday. Happy birthday to me, ugh.)
Since time is limited here, just a quick few thoughts on the MSG personalities:
Steve Valiquette did a good job tonight, although you can create a drinking game for every time he says the word "schneid." I appreciated his ball breaking on Trautwig tonight. The best is Vally can't hold it in. He knows he's about to needle Al, so as he's saying his joke, he just starts busting out laughing, right before he gets to the punchline. For Vally's sake, let's hope that Trautwig doesn't call Vally's parents. (If you don't get that joke, visit https://www.google.com/url?sa=t&rct=j&q=&esrc=s&source=web&cd=1&cad=rja&uact=8&ved=0ahUKEwju1p703JfYAhXKRN8KHQ2zAzIQFggsMAA&url=http%3A%2F%2Fnewyork.cbslocal.com%2F2013%2F11%2F14%2Fislanders-fan-angry-al-trautwig-called-my-mom%2F&usg=AOvVaw1V2GheNVZgS-kRQ4dCW5hz)
Micheletti was completely unbearable, as usual. He really ruins the broadcast. Lundqvist had a phenomenal game tonight, but since Micheletti overrates and exaggerates anything Lundqvist does, it takes away from when Lundqvist is actually playing well. The best is when a shot hit the post and Micheletti was adamant that it was a save from Lundqvist. They should send Micheletti to Belmont, since knows a thing or two about spewing horseshit.
John Giannone, from the PROJECTS IN BOONTON, who is perhaps the most underrated crew member of the MSG Networks, had another great game. In the first period, he noticed some hyjinx between the Ducks Chris Wagner and Mats Zuccarello. He said to be prepared for this to broil over. Soon enough, there was Zuccarello, getting a penalty for roughing, for retaliating to some underhanded bullshit from Chris Wagner. Great reporting. Sure beats Pierre McGuire doing this:
McGuire's Pens Bias pic.twitter.com/5wmfsla2rl

— upsidedownuǝppɐɟɔɯ (@McFaddenPC) December 20, 2017
Fun facts about Desharnais this season. After tonight's win, Desharnais is now tied with Rick Nash in points, despite getting half the minutes Nash gets. He's played in three less games. He's on the fourth line, as opposed to the first or second line like Nash. He also makes nearly 1/8 the money as Nash. As a GM, you have to treat players like stocks and Desharnais was a low risk stock that's paying back big dividends.
Let's go to the ESPN.com box score, followed by a quick review, as I have to be up in four hours:
1st Period Summary

Time
Team
Scoring Detail
ANA
NYR
19:14

Paul Carey (3)
Assists: David Desharnais, Nick Holden
0
1
Time
Team
Penalty Detail
14:25

Andrew Cogliano: 2 Minutes for Slashing
15:25

Mats Zuccarello: 2 Minutes for Roughing

2nd Period Summary

Time
Team
Scoring Detail
ANA
NYR
0:38

Kevin Hayes (8)
Assists: Mats Zuccarello, Nick Holden
0
2
13:00

Paul Carey (4)
Assists: David Desharnais, Jimmy Vesey
0
3
Time
Team
Penalty Detail
14:15

Hampus Lindholm: 2 Minutes for Hooking

3rd Period Summary

Time
Team
Scoring Detail
ANA
NYR
14:43

Ondrej Kase (7)
Assists: Ryan Getzlaf, Josh Manson
1
3
16:37

Michael Grabner (17)
Assist: Jesper Fast
1
4
Time
Team
Penalty Detail
3:59

Rick Nash: 2 Minutes for Hooking
Goaltending Summary
Anaheim Ducks Goaltending

Player
SA
GA
Saves
SV%
TOI
PIM
J. Gibson
32
4
28
.875
60:00
0

New York Rangers Goaltending

Player
SA
GA
Saves
SV%
TOI
PIM
H. Lundqvist
40
1
39
.975
60:00
0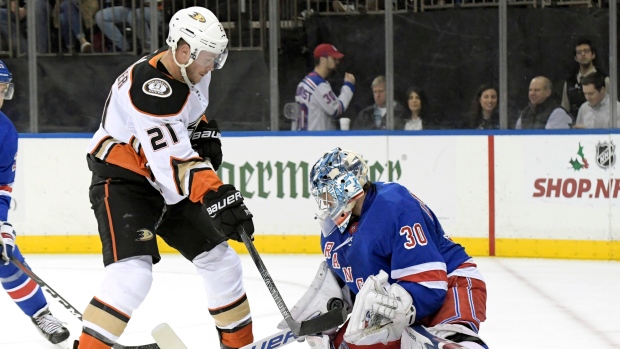 I gotta make up for time here, so I apologize for going quick and if I skip anything.
This game was decided in the final minute of the first period and in the first minute of the second period. For once, it was the Rangers on the right end of these crushing goals. I've talked a lot about Lundqvist giving up these goals (He leads the league in most goals allowed in the beginning of a period, with 10 GA) but tonight, he was on his game. This time, it would be the Rangers deflating these rubber duckies.
After an initial feeling out period, there were the previously mentioned shenanigans with Zucc and Wagner. Unfortunately, despite Wagner initiating the cheap shot, it would be Zucc getting called for a penalty for his retaliation. Zucc's transgression, while deserved and warranted, would negate a Rangers PP, and would thus give the Ducks a one minute PP.
While the Rangers PP went 0-2 tonight, the PK once again was strong, going 2-2 in the game. The Rangers currently have the 7th best PK in the NHL and are only 3 percentage points from being number one in the league. Ever since that game against Vegas, the PK has really come on and it's one of the reasons the Rangers have won so many games.
In a game where the Ducks were outshooting the Rangers 16-10 in the first period, it would be Paul Carey grabbing the momentum for the Rangers. With less than 50 seconds remaining in the first, Carey took a beautiful backhanded feed from Double D, handled a bouncing puck and beat Gibson on the short side. 1-0 good guys.
I really can't stress enough how big the goal was. Instead of a 0-0 game, where the Rangers were outplayed, (But the Rangers did show up and hustled) the Rangers went to the locker room, up 1-0. To quote Trump, "YUUUUUUUGE". Here's the goal:
The Paul Carey Goal #ANAvsNYR#nyr 🚨 pic.twitter.com/OSFvuw7xRk

— BlueshirtsNation.com 🚨 (@NYRangerFanclub) December 20, 2017
In the second period, the Rangers struck quick, as this time, it was Kevin Hayes with an absolute snipe, as he put the puck top shelf, over the right shoulder of Ducks goalie, John Gibson. 2-0 good guys. In other words, in just under 90 seconds of game time, the Rangers got two quick goals, and in the most crushing of fashions. Take a look at the Hayes goal:
Here is the Hayes goal! 🚨 #nyr #ANAvsNYR pic.twitter.com/jozqRfY932

— BlueshirtsNation.com 🚨 (@NYRangerFanclub) December 20, 2017
 Again, I can't stress enough how big these late and early goals are. Despite the Ducks playing better, they found themselves down 2-0 and from that point, the Rangers had all the momentum. Even better, the Rangers played better with the lead, rather than giving it away. Credit Lundqvist for a bunch of great saves in there, but give the defense some credit too.
One of the bigger things to happen in the second period was Miller taking a bunch of big hits. One of the big hits made Miller change lines, which led to the Hayes goal. On another huge hit, Miller was hurting. Micheletti called it a slash. For some reason, I believed Micheletti, and it wasn't until the replay that I realized that it wasn't a slash, Miller just got crushed. Leave it to Micheletti to make up things as he goes along. I don't know why I trusted Micheletti in the first place. Shame on me!
Anyway, after catching his breath and sitting a bit, Miller re-entered the game and was a man on a mission. I was expecting him to throw down or catch a penalty. In his first shift back on the ice, Miller landed four big hits within 30 seconds. It was like watching the Rangers first round series with Montreal, from last season, all over again!
For some reason, at this time, the MSG Networks crew started talking about Davey Kerr and Mike Richter. I wonder what those guys have that Lundqvist doesn't? Hmmmm….
I just found it funny that Sam and Joe were talking about Davey Kerr, when the organization ignores all its history pre-Rod Gilbert. In other words: RETIRE FRANK BOUCHER'S #7 ALREADY!
Oh and if the day comes, where Boucher's number gets retired, I will then start my Bill Cook campaign!
At the 13 minute mark of the period, this happened:
Paul Carey scores again #nyr 🚨#ANAvsNYR pic.twitter.com/afepScKsh4

— BlueshirtsNation.com 🚨 (@NYRangerFanclub) December 20, 2017
3-0 good guys. Two goals from Paul "I want Boo Nieves to start" Carey. Well Boo-Hoo to that, as Carey had two goals tonight and Double D assisted on both of them. It's nice to talk about Double D's play on the ice and not the Double D's from behind the bench in Boston!
Again – give credit to AV. While the media and fans were questioning him for benching Nieves, his decision paid off. Maybe there is something with going with veterans?
Best thing about this goal – Micheletti credited a Lundqvist save for this play, despite this play having nothing to do with Lundqvist. Only Micheletti. With all these Pine Motor Lodge commercials on the broadcast tonight (Check out my previous blogs for my thoughts on those commercials), it's about time the Rangers or the Garden of Dreams, just gets Micheletti a room at the hotel for Joe and his Lundqvist blow-up doll. With three goals tonight, maybe Papajohns can give Joe a free pizza to eat out of his rubber doll's asshole.
At the end of two, 3-0 Rangers. And really, for the first time in a while, I felt safe with the lead and thought the game was over.
The third period was all about the Rangers playing well and protecting the lead. They did just that. Seriously, I was so confident the team was going to win, that I just was watching the clock melt away.
The Rangers held the Ducks off for most of the third period. They looked like they were the ones trapping, after being trapped, when the roles were reversed in these types of games.
The Ducks would score a meaningless goal, with five minutes remaining, when Ondrej Kase beat Lundqvist through the legs. It was a save Lundqvist was making all game, and while it sucks the shutout was broken, in the grand scheme of things, it was a meaningless goal. All it meant was the Ducks would pull the goalie once we got to the two minute mark. However, Michael Grabner, the team leader in goals, prevented that from happening.
With under four minutes remaining, after a Grabner shot that initially looked like a robbery from Gibson, was reviewed. Here's the anti Tim Peele, Ref Wes McCauley, with the call:
Wes McCauley makes the Rangers fans wait pic.twitter.com/OQF8extikK

— Marina Molnar (@mkmolnar) December 20, 2017
4-1 good guys. The dramatics and flair from McCauley cracked up the Rangers bench, as even AV let out a roar, like he farted and locked all the windows on his unsuspecting passengers.
The Rangers would skate out the rest of the game, preserved their 4-1 lead, took home the W and received the much needed two points.
All in all, an impressive win for the Rangers, as they continue to protect home ice.
Updated Standings time:
As a result of the Rangers & Capitals wins tonight, the Rangers are in third place in the Metro. They can take second place with a win on Thursday. On an aside, how about those Capitals? Despite breaking up the team from last year, they are currently in first place and could make a run at another Presidents' Trophy. Yes, long season, yadda, yadda, yadda, but impressive nonetheless.
The Rangers dance with the Devils in Newark on Thursday. The Rangers, who beat the Devils 5-2 in their last meeting at MSG, skate at the Rock for the first time this season. While the Devils are one of the more surprising stories in the NHL, (Most media members, fans and even myself, had them finishing at the bottom of the division) it seems that the Rangers are the hotter team right now. With every Metropolitan division game meaning so much in the standings, expect Henrik Lundqvist, who's been his best since 2012, to get the start.
I'm debating about going Thursday night, as I love going to the Rock. It's one of my favorite arenas in the NHL. However, sometimes I need to trade going to games for sleep, so who knows. I just found out I have to work this weekend and Christmas, so I might just watch the game at home. I already have tickets to the 12/23 game against Toronto, so if I have to skip a blog review, it would be that game.
Either way, keep checking BlueCollarBlueShirts.com for more Ranger blogs.
As always, thanks for reading and….
"LET'S GO RANGERS!"
Sean McCaffrey
BULLSMC@aol.com
@NYCTHEMIC on the tweet tweet machine