What's up everyone and welcome to another blog here on BlueCollarBlueShirts.com. I hope everyone had a great Christmas. For most of you, many of you are off from work or school, and in response to you guys, I envy you. For me, I'm still working seven days a week/twelve hours a day. However, I got a Vegas vacation right around the corner, and you can believe I'm just counting down the hours.
With this NBC rivalry game starting at 8PM, going into OT and then going into the shootout, I'm not going to lie, I'm a little run down and tired as I start this blog. The sensible thing would be for me to go to bed, especially with that 4:30AM alarm clock looming. However, after tonight's 1-0 shootout win over the Washington Capitals, how can I sleep? This was a huge bounce back performance for the Rangers. Even better, it was KING ONDREJ THE GIANT doing the heavy lifting. Too bad this wasn't an MSG Networks broadcast, because I would've loved to hear how Micheletti would've handled this!
Since I'm burning the candle at both ends, this blog won't be as long as usual. I gotta limit the tangents too, so let's get right into it.
As always, in case you missed them, here are my last few blogs:
---
---
---
---
---
Let me be straight with you off the bat. After all, you can just check the archives of this blog, if you really want to "fact check" me.
When the Rangers signed Ondrej Pavelec, I wasn't sold. He was coming off a terrible year. While I'm aware of the magic Benoit Allaire has done as the goalie whisperer, I thought Pavelec was like an old dog and you know what they say about old dogs – you can't teach them new tricks.
As Lundqvist regressed ever since signing his new contract, Cam Talbot & Antti Raanta were called to do some heavy lifting. Both back-up goalies would post better numbers than Lundqvist and in return, would get starter jobs elsewhere in the league. We all know that I've been blue in the face, when talking about Talbot. I have always felt the Rangers should've kept Talbot. When Raanta was playing well, I thought the Rangers should've learned from their Talbot mistake and retained Raanta, but yet again, they let another younger & cheaper goalie go, at the expense of the team.
If you're a diehard Lundqvist fan, I get it. I was the same way about Brian Leetch, Adam Graves and in a different sport, Don Mattingly. However, if you root for the front of the jersey and not the back, you have to admit, Lundqvist's contract is terrible. I think the team is better off without that albatross of a deal.
That said, going into this season, with all the mistakes the Rangers have made, I figured the Rangers thought their biggest mistake was signing Pavelec. After all, they let two goalies go, both who became starters, and had nothing in the system to call up. Brandon Halverson, once thought to be the successor to Hank's faux throne, is currently in the ECHL, playing for the Swamp Rabbits. To say that his progression hasn't gone according to schedule, would be an understatement.
With Pavelec as the back-up goalie, the Rangers have given Lundqvist his heaviest work load since the lock-out season of 2012-2013. He's started something like 31 out of 36 games. Is it because the Rangers don't trust Pavelec or is it because the Rangers think they need to burn out Lundqvist in the regular season? Who knows?
What is known is this – despite a lot of dread from the media, Ranger fans and even myself, Ondrej Pavelec has exceeded expectations.
Before tonight's game, Pavelec recorded back-to-back 40+ saves. One game was a win against the Cup Champs, in the Penguins and the other was in the worst Ranger effort of the season, the 2-1 shoot-out loss to the Stars. In tonight's win, Pavelec recorded a 30 save shutout and stopped both Capital shooters in the shoot-out. That's three tremendous games in a row. It's tough to call any of these games a fluke and you have to start feeling good about Pavelec.
If you're a Rangers fan, with a ton of road games and back-to-backs left on the schedule, this should instill some faith in you about your back-up goalie. If Lundqvist has his usual middle of the winter slide, we could be seeing more of Pavelec.
For the smart Ranger fan, think about this:
Cam Talbot is a starter and was fourth in the Vezina voting last year.
Antti Raanta is a starter this year.
Pavelec's last three games features 40+ saves in two of them and a 30 save shutout.
Can you seriously tell me how this team NEEDS Henrik Lundswiss and all his cuntlike and bitchy diva behavior? As I've said during Talbot's run and Raanta's run, all you need is Benoit Allaire. It's why I want the Rangers to buy out CZAR IGOR now and get the ball rolling. Allaire + Igor = Cup? One can hope!
To further expand – can you name any other position coach that has had as much success as Benoit Allaire? After all, he made a 7th round draft pick look like a King to some of you guys! I just hope one of these days the Rangers add a Cup to his resume.
After announcing the lines for tonight's game, coach AV had Ranger fans buzzing and wanting to take the gum out of his mouth & strangle him with it. To me, if you're a regular reader here, you know my thoughts. I like AV. He's with the team all the time, 24/7, so he knows things we don't. He's one of the most successful coaches in NYR history, which admittedly speaks to the failures of the organization with only four wins in 90 years. That said, in the tough salary cap era, he's had this team in the playoffs every season.
Here's what AV rolled out tonight:
First Line: Grabner/Hayes/Miller
Second Line: Nash/Zibanejad/Zuccarello
Third Line: Kreider/Desharnais/Vesey
Fourth Line: Carey/Nieves/Buchnevich
The defense remained the same, with McDonagh/Holden, Smith/Shatty & Skjei/Staal. As you may have read about in this blog already, KING ONDREJ THE GIANT was in net.
When AV announced these lines, Ranger fans went nuts. When it was all said and done, this line-up produced another two points. I hope AV gets some credit. I know the goal scoring was nil tonight, but a win is a win. You also have to give credit to Washington's back-up goalie, Philipp Grubauer, as he had an excellent game himself.
The other big news out of Rangerstown, aside of the already known Jesper Fast injury (Fast is expected to miss 2-3 weeks with a quad strain) is that Chris Kreider was MIA after the first period.
During the broadcast and on twitter, where NYR & their media provide live in-game updates, after the first period, it was mentioned that Chris Kreider wouldn't return to the game. Usually in these scenarios, an injury update is accompanied with the information. Instead, all that was said was Kreider was out and that was that. Naturally, NYR fans assumed the worst and thought that maybe Kreider was traded.
While I am aware of the NHL roster freeze, which expires tonight, there's always the chance a deal was in place. However, as I got to this portion of the blog (At 11:30PM, fuck this alarm will come quick tomorrow!) I checked NYR's twitter and the following was announced:
"AV says Kreider is out with an upper body injury and that more information should be available tomorrow at practice."
To me, and let me stress, I'm purely guessing/speculating and don't know anything 100%, to me, that reads as a concussion. Just like the Zibanejad concussion, which everyone missed live, when you see an upper-body injury reported, and you didn't see it happen on the ice during the game, it usually means a concussion. Again, I'm just guessing and don't know for as a fact. Just an educated stab at it here.
So without Jesper Fast for the whole game and without Kreider for two periods, the Rangers had a tall order in front of them, when it came to their division rival, in the reigning and defending Presidents' Trophy winners, the Washington Capitals. In the end, the Rangers got the much needed two points, in a night where the Islanders got two, the Devils got two, the Penguins got two and Columbus got one.
ESPN.com boxscore time, followed by the review:
1st Period Summary

Time
Team
Scoring Detail
WSH
NYR
No scoring this period
0
0
Time
Team
Penalty Detail
No penalties this period

2nd Period Summary

Time
Team
Scoring Detail
WSH
NYR
No scoring this period
0
0
Time
Team
Penalty Detail
10:11

Brendan Smith: 2 Minutes for Cross checking Jakub Vrana
12:33

Lars Eller: 2 Minutes for Holding Brendan Smith
15:21

Rick Nash: 2 Minutes for Interference of T.J. Oshie

3rd Period Summary

Time
Team
Scoring Detail
WSH
NYR
No scoring this period
0
0
Time
Team
Penalty Detail
2:24

Matt Niskanen: Boo Nieves

OT Summary

Time
Team
Scoring Detail
WSH
NYR
No scoring this period
0
0
Time
Team
Penalty Detail
4:35

Alex Ovechkin: 2 Minutes for Tripping J.T. Miller

Shootout Summary

Team
Detail
WAS
NYR

Shootout GOAL scored by Mats Zuccarello on Philipp Grubauer
0
1

Shootout attempt by T.J. Oshie saved by Ondrej Pavelec
0
1

Shootout GOAL scored by Mika Zibanejad on Philipp Grubauer
0
2

Shootout attempt by Alex Ovechkin saved by Ondrej Pavelec
0
2
Goaltending Summary
Washington Capitals Goaltending

Player
SA
GA
Saves
SV%
TOI
PIM
P. Grubauer
37
0
37
1.000
64:59
0

New York Rangers Goaltending

Player
SA
GA
Saves
SV%
TOI
PIM
O. Pavelec
30
0
30
1.000
64:59
0
Real quick – this was an NBC game, which in other words, means that the telecast was brutal. I'm not lying, the pregame show consisted of 15 minutes of Penguins talk, including an interview with Sidney Crosby. What that has to do with the Rangers/Caps rivalry, for this particular game, is beyond me.
When the Crosby love-fest was over, NBC pulled a page out of the Micheletti playbook and talked forever about how Lundqvist was not playing. It was briefly mentioned that Holtby, a more recent Vezina winner, was out too. Seriously, instead of telling me about Pavelec or Grabauer, all the talk was on Lundqvist, which for this game in hand, meant nothing. You wouldn't know who Pavelec or Grabauer was, if weren't familiar with the teams playing tonight, in this national game.
In another area of what the fuck, NBC didn't even mention any of the Shattenkirk/Trotz stuff from the last time these two teams played, nor even bother to tell you the follow-up. However, you were reminded 85764578962283 times about how Lundqvist was not playing.
In exhibit 786347896378946354578967894678964789368579634 of why Pierre McGuire could be a pedophile, before the game, he was talking about how much he loved watching Brady Skjei play in high school. For a guy who has a job in the NHL, where does he get the time to follow high school hockey? I'm surprised he's even allowed 10,000 feet from a school to begin with. In other words, he's one hell of a creepy motherfucking bastard! Even worse, later on in the broadcast, he would double down on Skjei's high school career, which truly came off as Jared Fogelish.
Calling the game were Kenny Albert and Mike Milbury. As I always say, how Milbury has a national job in the NHL is beyond me. He's literally on any short list for the worst GM in league history and was a jackass as a player. Are you telling me no one else is available? Kenny Albert, one of the best in the biz, had a good game, even though he would revert to the MSG company mandate and talk about Lundqvist non-stop.
Seriously, here was Pavelec, having the best game of his NYR career and all Albert could talk about was Lundqvist, who wasn't even playing. Enough already.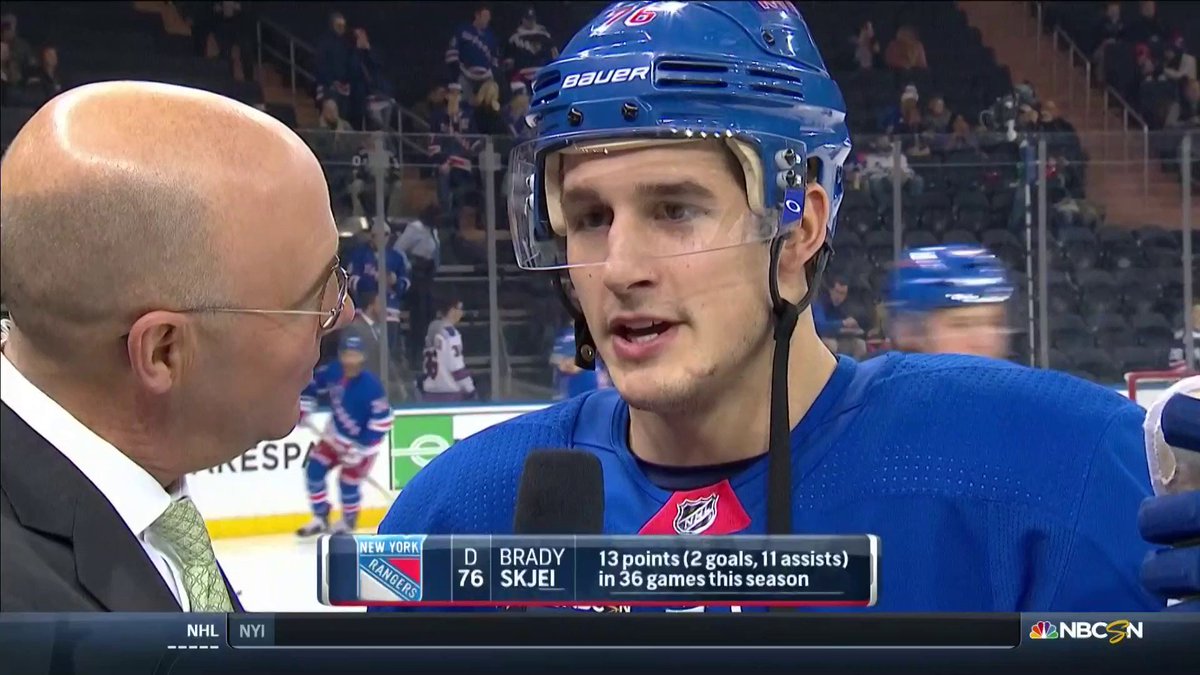 This game was like climbing Mount Everest – it just kept peaking and peaking as the game went along. While the game started off sloppy, and it was sloppy for large parts in the early goings, mostly due to the X-mas break, unlike a roller coaster, there was no down. This game just kept going up, up, up and by the time we got to the ten minute mark of the third period, the game went from sloppy to flat-out exciting. The final five minutes were defibrillator worthy and the OT was pure CPR. When Pavelec stopped Ovechkin, in the shootout, to win the game, you could finally sit down and take a breath. It was just that kind of game.
While this game was sloppy and was like watching horses run at a muddy track at Belmont, it was never boring. It was a north-south game, with both teams getting good looks. Give it up to Grubauer and Pavelec, they came to play. Mistakes were made, defenses were broken and big saves occurred. I'll tell you what – I rather watch a sloppy game, like this first period, than watch an Ottawa Senator perfectly executed trap game.
I must stress – both teams worked hard here. They just had a little rust. There was never one point in this game where you could say a player or a team, took "off". Everyone busted their ass. Bottom line, with the X-Mas break, both teams needed some time to get some kinks out.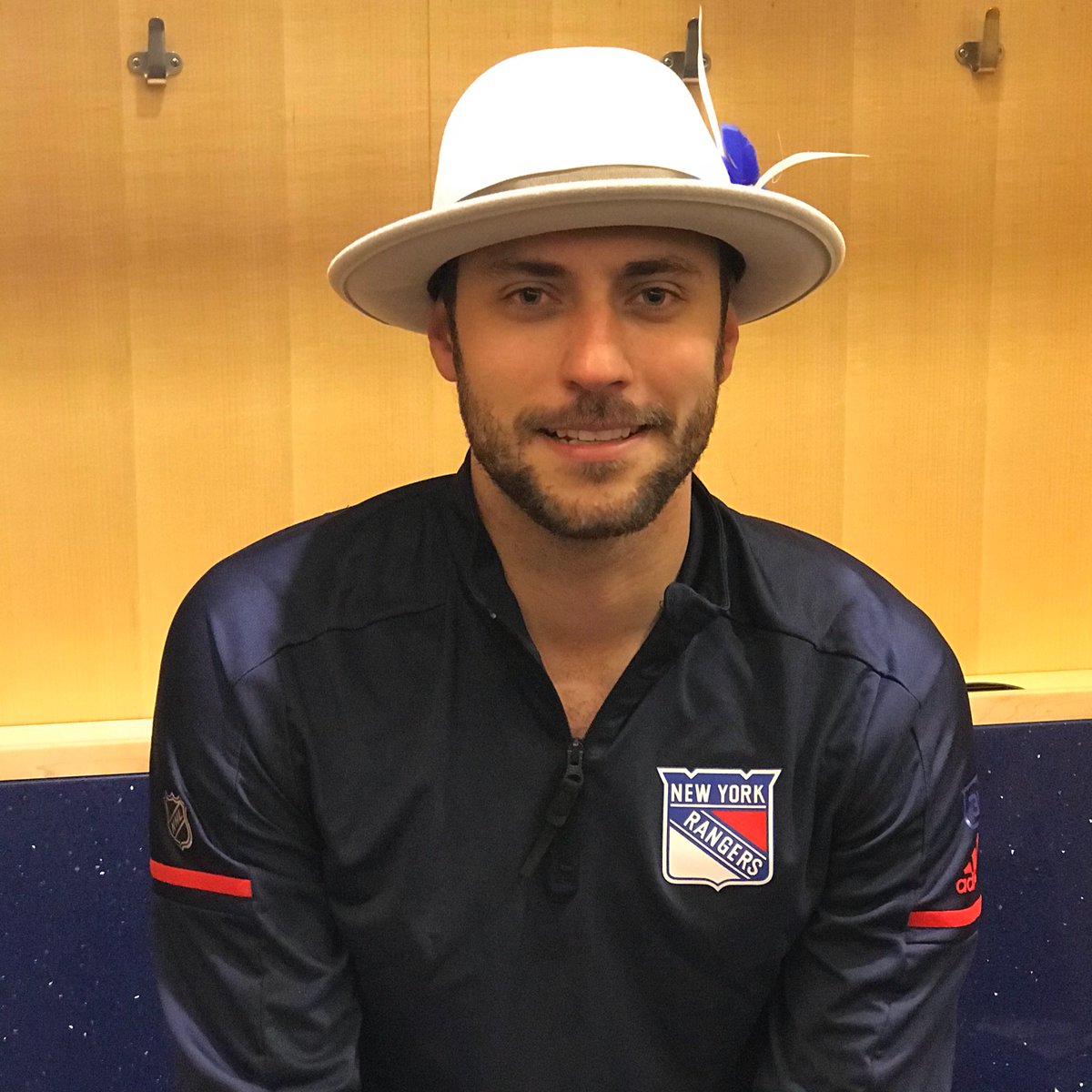 I apologize again once in advance, I gotta breeze through this quick, due to the time and my work schedule.
The Rangers brought the fight most of the first period, outshooting the Caps 10-8. Grabner had a good look early, but couldn't make much of it. It was also a clean period, with no penalties. Each team had chances, but both teams were also looking for their footing. At the end of one period, the score remained 0-0.
I know I mention this on twitter all the time, but as a blogger with a full-time job, I really hate these 8PM starts. The second period didn't start until 9:05PM, so I was hoping for a regulation win for the Rangers. While what we got was more exciting, it certainly cost me some winks.
The second period was better hockey for both teams. It was around this time we also heard about Kreider, which set off the rumor mill.
Nieves would get an early look, busting out a snapshot from 10 feet away. However Grubauer centered it and stopped it. Washington's best period was in this second period, as they out-shot NYR, 13-8. Pavelec, like a video game character, seemed to grow stronger with every save. He was challenged at all angles and from all spots on the ice.
Please save me the "TEAMS PLAY BETTER IN FRONT OF A BACK-UP" bullshit. The Rangers were sloppy and a tad egg nogged out at points. Pavelec was sharp and razor-focused. He wasn't screaming at his teammates. He wasn't flipping nets. He wasn't crying. He wasn't arguing with refs. He wasn't spraying water bottles. He wasn't slashing members of the ice crew. He wasn't skating at his bench to call out his defense. He wasn't slamming or breaking his stick. No, he sat there, and was cool, calm and collected. While you can read Lundqvist like a book, the stoic Pavelec held down the fort at the Garden. I'll take that type of character over the Swedish crybaby, any day of the week.
At the midway point of the second period, Brendan Smith would be boxed for cross checking Jakub Vrana. Give it up to the Rangers and their elite PK unit, they stopped the Caps & prevented Ovi from working his magic at the dot.
As soon as Smith got back on the ice, Lars Eller would be caught for holding. On the ensuing PP, the Rangers didn't even get a shot off. In fact, the Rangers PP finished 0-3 tonight and wasted another 4 vs 3 PP in an OT. <Insert fiery FIRE ARNIEL rant here.>
Seriously, just check the archives of this blog, because how many times can I say this – HOW DOES SCOTT ARNIEL HAVE A JOB? THIS PP WILL NOT SCORE GOALS FOR YOU IN THE PLAYOFFS. SOMETHING NEEDS TO CHANGE. THIS TEAM HAS GONE THROUGH THREE DEFENSIVE COACHES IN THREE YEARS, BUT SCOTT FUCKING ARNIEL & HIS DOG SHIT PP REMAINS!
It was SAD, because later in the game, the Rangers would get an abbreviated PP in the 4 vs 3 OT. There was a timeout and Milbury commented about how Arniel was drawing up something for the PP. My 5 week old god daughter has better drawings than Arniel's PP! I rather watch Mike Brady draw up architectural designs for the Brady's never-seen toilet on the "Brady Bunch", than waste time watching Arniel scribble on a board. FIRE ARNIEL!
After no shots on the PP, Washington would get another PP, this time after Rick Nash was busted for interfering TJ Oshie. Once again, Pavelec and the strong Rangers PK came up big. Admittedly, the Rangers got a break when a wide open Kuznetsov, was ignored by his teammate.
As time dwindled away, Mike Milbury was talking about gap control, which is ironic, because he was shoving it up the gap of Islander fans for years.
At the end of two, we remained scoreless, in what was turning into a good hockey game.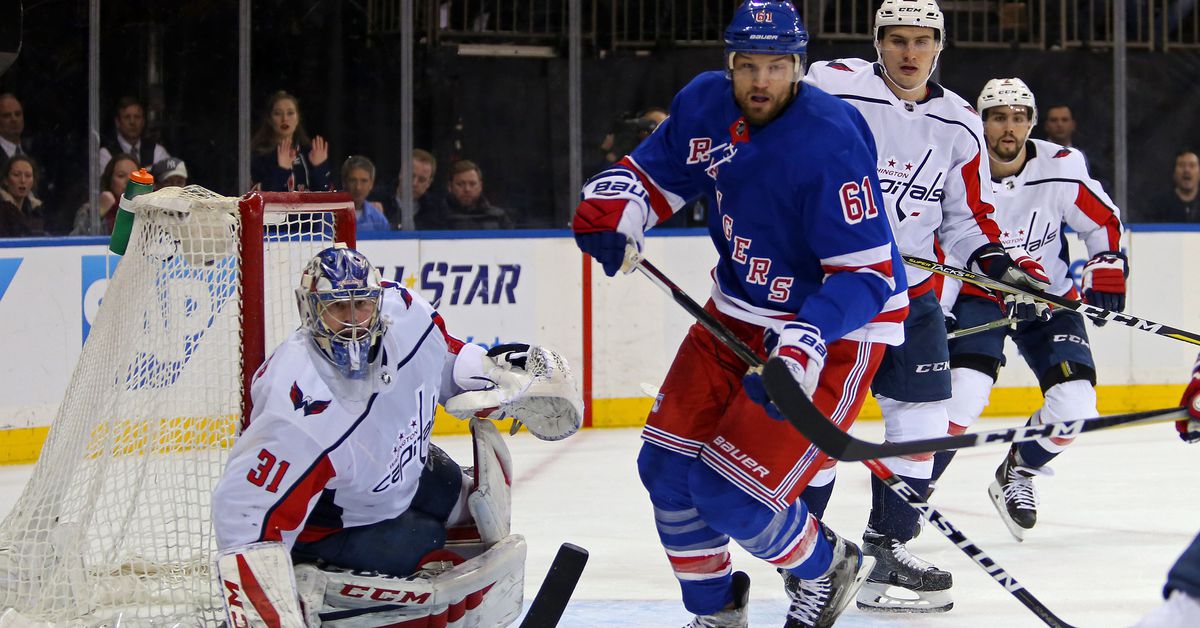 The third period was the Rick Nash show, as he highlighted on national television, on why he's the most snake-bit player in the NHL. The Rangers came out flying in the third, with 8 straight shots, and again, credit to Grabauer, he stopped them all. How many times can I use this sentence this season – "Rick Nash couldn't score in a whorehouse with a fistful of $100 bills."
For Nash, this sucks. Once in a while, Nash will score and you think it will be the start of something huge. Then reality kicks you in the cock and you realize that his game is horseshoes and hand grenades. For $7.8M a season, he's paid to score, not come close.
I wasn't at the game, so I'm assuming when I say that this crowd was made-up of largely tourists and people who don't attend games frequently. For all your stupid "POTVIN SUCKS" chants and "HEN-RY" chants after a 20 foot save to the chest, I was disappointed that the Garden didn't bust out any AN-DRE chants, when Pavelec kept the game scoreless, as time withered away. For shame Ranger fans, FOR SHAME!
After 7 straight shots, the Rangers would get a PP, 2:30 into the third but as usual, couldn't do anything but watch Rick Nash come up short.
The rest of the game was a thrill ride, with both goalies refusing to give in. After game-saving saves on both ends, this game went to the asshole puckering three on three OT.
The OT was scary, as to start, Pavelec was forced to flash that leather and made an "N-WORD PLEASE" save. If you're offended by that last sentence, get a sense of humor.  Despite a NYR PP, late into the OT, the Caps out-shot the Rangers 3-1. While Kreider & Fast weren't on the ice, you had to look for Shattenkirk. I mean really, where was he on these PP's?
When it was all said and done, after 65 minutes of hockey, we went to a shootout.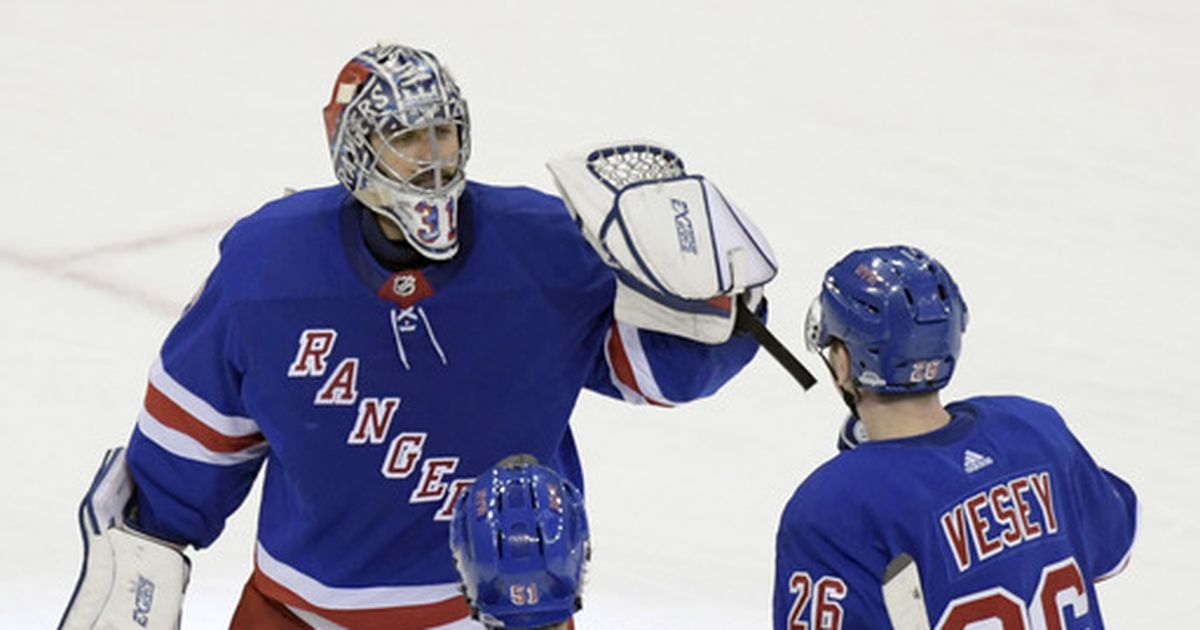 The shootout, which is always the topic of debate, but is what it is, was the least stressful shootout of the season. Zuccarello scored right away. Pavelec stopped Oshie. Zibanejad beat Grabauer high. Pavelec stoned Oshie. The end, as the Rangers win the shootout 2-0 and the game 1-0. Gotta say, I was mighty impressed with AV going with Zucc and Z-Bad as his shooters. After that Dallas game, I wouldn't put it past AV to go with Lundqvist, John Amirante and a homeless heroin junkie sleeping at Penn Station, as his shooters.
Just like I wouldn't go nuts after a loss, I'm not going to go nuts after a win. It was a hard fought victory for the Rangers. It was far from their best game of the season, but they hung in there with a great hockey team. Even better, King Ondrej the Giant did his job. I think all Americans are fans of the comeback story and after the season he had last year, I'm happy to see him do well, especially since he's wearing a Rangers jersey.
While I may troll a bit and go overboard with the KING ONDREJ THE GIANT stuff, make no bones about it, he had a phenomenal game. This will be Hank's team until CZAR IGOR gets here, but it's good to know, if Hank has his usual winter shit-show, Pavelec can be called on.
UPDATED STANDINGS TIME:
| | | | | | | | | | | | |
| --- | --- | --- | --- | --- | --- | --- | --- | --- | --- | --- | --- |
| New Jersey | 22 | 9 | 5 | 49 | 19 | 116 | 104 | 12-5-2 | 10-4-3 | 7-2-1 | W5 |
| Washington | 22 | 13 | 3 | 47 | 20 | 114 | 108 | 14-5-0 | 8-8-3 | 6-2-2 | L3 |
| Columbus | 22 | 13 | 3 | 47 | 18 | 109 | 104 | 14-6-0 | 8-7-3 | 5-3-2 | L1 |
| N.Y. Islanders | 20 | 13 | 4 | 44 | 18 | 133 | 129 | 12-3-3 | 8-10-1 | 4-4-2 | W2 |
| N.Y. Rangers | 20 | 13 | 4 | 44 | 18 | 118 | 104 | 15-6-3 | 5-7-1 | 5-3-2 | W1 |
| Carolina | 17 | 12 | 7 | 41 | 14 | 102 | 110 | 9-4-3 | 8-8-4 | 6-2-2 | W3 |
| Pittsburgh | 19 | 16 | 3 | 41 | 17 | 109 | 122 | 12-6-1 | 7-10-2 | 4-6-0 | W1 |
| Philadelphia | 15 | 13 | 8 | 38 | 15 | 99 | 103 | 8-7-4 | 7-6-4 | 7-2-1 | L2 |
The Rangers drop to the second wild card, even with the win. Again, long season, blah blah blah. For the Rangers, they just need to keep winning or at least collect points, with OT losses.
I truly believe Pittsburgh is a playoff team, but man, it is so weird to see them in second to last place. Again, long season, yadda yadda yadda.
Up next for the Rangers, their first game at the new Little Caesers Arena in Detroit, on Friday night. Detroit is a pretty blah team this season, so this is a game the Rangers need to win. I wouldn't say must, until it's mathematically accurate, but in the Metro, NYR can ill afford to give up these two points.
After the Detroit game, the Winter Classic, which you may have heard about on the NBC broadcast, is on Monday, at 1PM, as the Rangers take on the Knives of Buffalo.
I would really like to go to the Winter Classic, but I'm scheduled for work. While it will be a slow day at my job, and I have a TV in my office, I would like to go to the game. However, I work outside in the cold all day long. I might just watch the game at work and cross my fingers it's a slow day. If you're like me, and work outside in the cold, it's tough to justify paying to sit in the cold, when watching the game on TV is easier.
After the Winter Classic, which is just an over-hyped game, where the winner gets two points like any normal game, it's another 8PM rivalry game on NBC, this time with Chicago. After that, I board a plane to Vegas, and decide if I want to make a quick drive down to Arizona on Saturday to see the Rangers/Desert Dogs. Then the day after, the Rangers make their Vegas debut. With all the winning Vegas has done, at the expense of road teams partying in Vegas, I'm glad NYR plays the night before, then has their bye week after the Vegas game. The team should be ready for Vegas and can do all the Vegas partying/gambling afterwards.
I should be back Friday night. Until then, as always, thanks for reading and….
"Let's Go Rangers"
Sean McCaffrey
BULLSMC@aol.com
@NYCTHEMIC on the tweeter machine