What's up everyone and welcome to another blog here on BlueCollarBlueShirts.com. You know the deal by now, I'm working seven days a week and a 4:30am alarm clock awaits me. Fortunately, tonight's 3-2 OT victory, over the Boston Bruins, had a 5PM start time. In turn, instead of starting this blog at 10PM, I'm starting at 8PM. That's two extra hours of sleep for me! It's like a Hot Tub Daylight Savings Time Machine! To quote the legendary Joey Lawrence, of "Blossom" fame, (Yes, I'm probably dating myself here) "WHOA!"
After an impressive victory over the LA Kings last night, the Rangers took the short flight to Boston, got some rest and woke up ready to play. Surprisingly, despite playing last night, Henrik Lundqvist pulled the rare back-to-back start. There are two schools of thought on what the Rangers could've done here.
Obviously, the Rangers could've went to Pavelec, who has been playing well. If the goal is the playoffs, then you need to give Lundqvist some rest throughout the season, to make sure he's fresh for the playoffs. Over the last few seasons, we've seen that Lundqvist is unable to play at a top level, for long stretches, that he once was able to. Hey, getting old sucks. That said, (there's my go to line) Lundqvist has tremendous numbers against the Bruins and won his last 7 starts, on the second half of a back-to-back.
The fact that the Rangers won this game makes all the chatter irrelevant for now. However, if Lundqvist slows down towards the end of the season, you could then bring to light, that he was starting games like this one tonight.
Furthermore, perhaps the poor Rangers start was a factor. The bad start means the Rangers, who currently are the first wild card in the Eastern Conference, still have work to do. Maybe AV started Lundqvist, because he really didn't trust Pavelec to get him the two points. In either event, the Rangers did win this game with Lundqvist in net. They now have two off days, before returning Tuesday night against the Ducks.
Many of us feel the Rangers should embrace a full rebuild and try to bring home a Stanley Cup 2-3 seasons from now. However, the fact is, we all know that James Dolan & M$G management aren't going to throw away potential playoff revenue this season. A Stanley Cup in the future is not guaranteed. The odds that the Rangers make the playoffs this season are better than the odds that they win a Stanley Cup. With the Knicks in a perpetual state of shit, Dolan needs one of his teams, even if it's the one he doesn't watch, to make him some playoff cash.
That is why it stuns me when I see a writer, who's been around, like Larry Brooks, write articles about the Rangers trading McDonagh, Nash, Grabner, Kreider, and Zuccarello. I do find it funny, that even Larry Brooks is in the Lundqvist vortex and doesn't make a peep about his average play for elite money. It doesn't stun me as much when I see Sean Hartnett follow suit, because nothing he writes is ever original anyway.  He's a pimply faced kid out of college, so he will just copy what everyone else is doing. I get it, he needs to make money like any of us.
Brooks will tell you that Lundqvist generates money for the Rangers. A Stanley Cup victory wouldn't? I just find it funny how Brooks will write articles about trading everyone but Lundqvist. Is Brooks unaware that Zuccarello is just of big of a fan favorite, if not even more TODAY, than Lundqvist?
However, when I see Brooks & Hartnett write their columns, and keep in mind I do enjoy the work of Brooks, I know they have to be smarter than the stuff they are putting out there. Everyone knows the Rangers should rebuild. Could a Cinderella run happen? Sure. But come on, one cup in 77 years… you have to start being realistic and not be a wide-eyed dreamer.
The bottom line, is M$G is always going to be about the money. It's why many of you can't afford to go to games anymore. It's why some of you guys stopped buying jerseys. It's why some of you guys gave up your season tickets. It's why some of you guys don't watch the team as often as you used to. You've been priced out by the corporate greed that plagues M$G, like diarrhea at a Taco Bell.
If you're an optimistic fan, you can look back at the last several years of the playoffs and see all the upsets. Whether it be the 8th seeded Kings winning the Cup in 2012 or the second wild card Nashville Predators making it to the Stanley Cup Finals last season, there's always that hope and a dream.
Realists like myself, will point out that insanity is defined as doing the same thing over & over and expecting different results. For the Rangers, some fans and the NYR brass, they will continue to bow to their uncrowned King and cross their fingers that one day, he's able to win the Stanley Cup in a blueshirt jersey.
I know it might sound like I'm talking out both sides of my mouth, like Hillary Clinton. However, I guess the point I'm trying to make here, is that while I would've embraced a full rebuild of this team & gun for a Cup 2-3 seasons from now, I also understand what this team is trying to do. Make no bones about it, this team wants to win the Cup this year. They are trying to rebuild on the fly, and if that means making terrible trades, (Raanta/Stepan for DeAngelo/first round pick) then so be it.
As this season chugs along, I fully expect the Rangers to be in the thick of things, come the trade deadline. They might not be 1-3 in the Metro, but they should be one of the wild cards or be just points away. That's why I don't think you'll see Nash or Grabner dealt. As long as Lundqvist and that albatross of a contract is here, the Rangers are going to always build around him and hope one day it somehow works.  That's why I see the Rangers being buyers, and not sellers, at the deadline.
Plus, by the time the deadline hits, if the Rangers were to sell, it would show to the hockey world that Jeff Gorton was clueless of what he had and that he built a failure for this season. If Gorton outright said he was trying to rebuild, it would be different. The fact that he's trying to win a Cup, it changes the way the Rangers are going to approach the deadline.
It's also worth mentioning again – the Knicks are utter failures. Dolan does not want his building empty all Spring, so Gorton has to at least make this team playoff bound. We all know money runs sports, but unlike George Steinbrenner, greed supercedes all at the Garden.
It's funny, I never plan or map out how I'm going to do these blogs. After a game, I check twitter for a few minutes, then log on to my computer. From there, I just start letting the fingers flow. Somehow, I just did a whole tangent on the greed at MSG, only because Lundqvist played tonight. That's how it works sometimes here folks!
Before moving along to tonight's win over Boston, here are my most recent blogs in case you missed them. I'm sure several of you may have missed the victory over the LA Kings blog from last night, so check it out:
---
---
---
---
---
Before today's Rangers game, while on the train and when I got home, I was able to watch some of the Oilers victory over the Wild. For the Oilers, it was KING TALBOT's return, so I was happy to see him play well. Anyway, in between the second and third periods, instead of watching Gene Principe break down the game, I looked for something short to watch, on the NHL app.
For the record, I have the NHL package, but have no clue who provides it anymore. It used to be the NHL Network. It used to be Rogers. I really have no fucking clue. All I know is that I'm docked $129.99 out of my Paypal account every September, and I can watch every NHL game on my phone or PS4.
As I was looking to watch a video (I usually watch clips of old school games) I saw the NBC produced "Road to the Winter Classic" documentary was up. Since it was only 20 minutes and because I'm a Rangers fan, I was inclined to check it out.
Don't get me wrong – this is well produced and slickly put together. However, the whole idea of needing a "Road to the Winter Classic" documentary is stupid. After all, it's just one game, where the winner gets two points, just like any other game in the league. The winner doesn't get a new car, like someone on the Price is Right. The winner doesn't get the Cup. The winner gets nada. And it's not like you're playing a rival for pride, because there is no Rangers/Sabres rivalry!
The documentary shows you clips of players, several mini-interviews, the day-to-day stuff from the teams and other menial things. If there is anything I took out of this documentary, it is that Rick Nash is truly a nice guy who genuinely loves the Rangers. That said, we'll really see how much he loves the Rangers come contract time.
I can see what the NHL is doing, by hyping up the Winter Classic as a big event. However, a documentary like this is better for the Superbowl or one of the college bowls. It comes off pointless for one game in January. It's not like winning or losing this game will change the lives of these players forever, unless they get frostbite.
It's nice that the NHL has the Winter Classic, but with no real stakes in the game, outside of the usual two points, the documentary is bigger and comes off more important than the game itself. It comes off unnecessary. Hurting the documentary, is that there is no bad blood between these teams and the fact that it's a Sabres home game, due to MSG needing their tax breaks.
Oh and for first-timers: if you don't have tickets behind home plate, you're better off watching the game at home. Bundle up!
In a sloppy affair, mired by penalties, the Rangers dominated the majority of the game. When Lundqvist surrendered a bad third period goal, to Ranger killer Brad Marchand, you could feel all the hard work the Rangers had done up to that point in the game, slip away. However, with the game at two a piece, at the 15:00 minute mark of the third period, we saw some white knuckle hockey. The Bruins and Rangers would leave the best for last, as they played a wild final five minutes. In the end, it would be the Rangers with their hand raised in victory, in the overtime.
In the pre-game show, I found it funny that they were hyping up UFC fighter Chris Weidman and his new show on the MSG Networks. He was interviewing Rick Nash and the topic was fighting. The reason I found this funny, is because the NHL has done everything they can, to get fighting and the enforcers out of the game. Instead, here are Nash and Weidman glorifying a lost art, a relic if you will, of the game. Even better, was Weidman talking about Nash, like Nash was Bob Probert or Tie Domi.
Also worth mentioning, how come Taco Bell sponsors these broadcasts, but doesn't sell their shart-inducing food at M$G? I'm sure there would be a few people that would cough up $10 for a burrito supreme after a few beers.
Let's go to the ESPN.com official box score, followed by my review of the game:
1st Period Summary

Time
Team
Scoring Detail
NYR
BOS
14:42

Michael Grabner (16)
Assists: Brady Skjei, Kevin Hayes
1
0
Time
Team
Penalty Detail
9:52

Pavel Buchnevich: 2 Minutes for Hooking Zdeno Chara
18:00

David Backes: 2 Minutes for Hooking Pavel Buchnevich

2nd Period Summary

Time
Team
Scoring Detail
NYR
BOS
2:41

J.T. Miller (6) (Power Play)
Assists: Ryan McDonagh, Brady Skjei
2
0
17:12

Danton Heinen (7)
Assists: Zdeno Chara, David Krejci
2
1
Time
Team
Penalty Detail
2:14

David Krejci: 2 Minutes for High-sticking Brady Skjei
8:46

Kevin Hayes: 2 Minutes for Slashing Charlie McAvoy
12:28

Mats Zuccarello: 2 Minutes for Slashing Kevan Miller
13:25

Ryan Spooner: 2 Minutes for Hooking Jesper Fast
15:04

David Desharnais: 2 Minutes for Holding the Stick Tim Schaller
19:28

J.T. Miller: 2 Minutes for Interference of Riley Nash

3rd Period Summary

Time
Team
Scoring Detail
NYR
BOS
5:38

Brad Marchand (13) (Power Play)
Assists: David Pastrnak, Ryan Spooner
2
2
Time
Team
Penalty Detail
3:56

Brady Skjei: 2 Minutes for Holding Brad Marchand
11:20

Kevin Shattenkirk: 2 Minutes for Slashing Riley Nash
12:47

2 Minute Bench Penalty for Too Many Men on the Ice (Served by Jake DeBrusk)

OT Summary

Time
Team
Scoring Detail
NYR
BOS
1:56

Mats Zuccarello (8) (Power Play)
Assists: Kevin Shattenkirk, Chris Kreider
3
2
Time
Team
Penalty Detail
1:05

2 Minute Bench Penalty for Too Many Men on the Ice (Served by David Pastrnak)
Goaltending Summary
New York Rangers Goaltending

Player
SA
GA
Saves
SV%
TOI
PIM
H. Lundqvist
35
2
33
.943
61:56
0

Boston Bruins Goaltending

Player
SA
GA
Saves
SV%
TOI
PIM
T. Rask
28
3
25
.893
61:44
0
While this was a good, keep on trucking victory for the Blueshirts, it didn't come easy. In fact, this was one of their sloppiest games of the season, as they had to kill 7 penalties in this game. On the sixth of seven PP's, Boston would log their lone PPG. You couldn't blame the PK here either. Lundqvist just allowed another near goal line goal. For all the strong play Lundqvist has shown during his career, his faults are evident, such as not being able to play the puck, nor be stellar when the puck is teetering near the goal line.
In front of a vocal crowd, that felt 50/50 (I'm sure there were more Bruin fans there, but a Saturday game meant more Ranger fans in attendance) the Ranger fans made their presence felt, with loud "ZUUUUUUUUUC" chants. Needless to say, to their good fortune, Zucc would later reward them with the game winner in OT.
Joe Micheletti, who was just brutal as usual, could not stop slobbering over Lundqvist all game. It's really gotten to the point where I'm rooting for someone to lose their job. He's just terrible at his job, makes things up and unable to call a game with any sense of objectivity. When I see these social media battles about Lundqvist, I wonder how many of these people who are arguing that Lundqvist can do no wrong, are just young people brainwashed by the crap that Micheletti is serving. It's like Micheletti is David Miscavige and these Lundqvist disciples are clueless & weak Scientologists.
There was one point in this game, where Lundqvist had 7 saves. This led to Micheletti raving and overworking himself up so much, that his raging hard on almost broke through and into your living room. Ignored was the strong play of the Rangers defense and the job Tuukka Rask was doing. I get that you're the hometown guy, but have some balance. Even Rosen credits the other team from time-to-time.
I'm telling you – when Micheletti goes on the road, the first thing in his overnight bag is his Henrik Lundqvist fleshlight, followed by his Henrik Lundqvist hair doll. I'll never be accused of being the biggest Lundqvist fan, but seriously, Micheletti's delusions, overrating and flat out fan boy fanaticism, makes me queasy, when it comes to Lundqvist.
It truly is at the point where I'm waiting for Sam Rosen to bust out a, "Joe wipe your mouth, you got something dribbling on your chin." Have I ever mentioned on this blog that DAVE MALONEY should be Sam's partner?
While the Rangers would largely dominate the period, it was Boston who brought the fight early. Boston, looking to avenge last month's loss, were a better team than the team the Rangers last saw. After all, Boston was missing 9 players, including Backes & Marchand, in that game.
The Rangers would get a break early, when Lundqvist gave up an easy goal four minutes into the period. However, a ticky-tacky offside review nullified the goal. While I'm happy the goal was waved off, via review, when I see these goals being overturned because a skate was over the blue line by a pubic hair, I wonder how many goals Gretzky would've finished up with? Every sport changes, but no sport is harder to compare, era to era, than the NHL.
The Rangers PK, which was the biggest factor in tonight's win, were 13/13 in their last five games. At the halfway mark of the period, Pavel Buchnevich would be caught hooking Chara. (Remember when the Islanders traded Chara a century ago, hahaha!) The Rangers would then kill the Boston PK.
The Rangers, searching for their first shorthanded goal of the season, would have various opportunities throughout the game. Rick Nash, who made last night look like the exception and not the rule, had the best chance, but he muffed up an easy breakaway. SAD!
With both teams playing well and having a feeling each other out process, at the 15 minute mark, Michael Grabner scored a Harlem Globetrotter goal. What do I mean by that? Check it out for yourself:
Michael Grabner goes for the trick shot and banks one off the glass and off of Tuukka Rask's back and into the net! CRAZY STUFF! pic.twitter.com/vvJOzwR48T

— NHL Daily 365 (@NHLDaily365) December 16, 2017

I don't want to hear it. Even if you practice this, you have a 1-100 shot of pulling this off. Look at this goal closely. Grabner banked it off the glass and the puck bounced off Rask's back. Grabner was in the way, but he was a distraction, as he never touched the puck on the ricochet. This was some trick goal. More importantly, it broke up the donuts on the score board and made the score 1-0 good guys.
The Rangers would get a perfect two minute PP at the end of the period, as Backes hooked the commie at the 18:00 minute mark. However, after a strong showing on the PP last night, the Rangers couldn't do anything here, and as the PP expired, so did the first period. 1-0 for the boys in blue.
The second period started off strong, as two minutes in, David Krejci high sticked Brady Skjei. As a result, the Rangers went on the PP. JT Miller, on a breakaway, made a deke and backhanded the puck, like John McEnroe, right by a desperate Tuukka Rask. 2-0 good guys. Self-appointed experts will tell you that this should've been a shot from the forehand, but you do what works for you.
While on the Miller goal, which was assisted after an outlet pass from the Captain, how about this stat: "Ryan McDonagh is tied for second among NHL defensemen in primary assists this season (10). The only NHL defenseman who has recorded more primary assists than McDonagh in 2017-18 is Kevin Shattenkirk (11)." Not too shabby!
The rest of the period, which was a strong period from the Rangers, was also hell for the guy doing the official box score. The teams combined for 6 penalties in the period and with the Rangers taking four penalties, the PK was on the ice for nearly half the period. This works two ways, as your non-PK guys are fresh, but they are also off the ice for a long amount of time.
Lundqvist would get another break, after a shot from Schaller went in and out of his glove. To solve this stiff glove problem, may I suggest lubrication in the form of Micheletti's slobber?
The Bruins would get another PP at the 8:46 mark. The Boston Ranger, Kevin Hayes, slashed the New York Bruin, Charlie McAvoy. Isn't that amazing Suzyn? I can tell you this, what was amazing was the Rangers killed another Boston PP, and this is where Nash had the best chance for a Rangers shortie this season. However, he choked, just like how AV choked on his gum when he saw this woman behind him:
In the four seasons I've been doing this blog, I have never objectified a woman or said anything that could be misconstrued as something sexual, outside of my thoughts on Joe Micheletti's crush for Henrik Lundqvist. However, I would be remiss if I didn't mention Chesty LaRue here.  This woman here was obviously cold. She has a jacket and a toque on. However, that doesn't prevent her from baring her big badass boobies. To quote a random African-American woman – "you go girl!"
The reason I bring up this woman, is because the MSG cameras kept going back to her. It wasn't something talked about, but whenever there was a break/whistle, the cameras immediately went to the Rangers bench. They even focused on Lindy Ruff for what felt like 5 minutes (It was probably 30 seconds, which is still a long time), just because he was standing in front of her. And let's be real, if you're dressed like that, you're trying to show your goods off, so I'm sure she doesn't mind some camera time.
What I found funny, besides Micheletti talking about Lundqvist's stick, shaft and what's going on between his legs, (This is all true) was how there was dead air during one gratuitous shot of Chesty. It's like the camera man was zoned in, the guys in the truck blanked and the announcers didn't know what to say. What I'll say is this – the Rangers should get this woman, and others like her, and put them in the corners where the opposing goalie is. If you could get one fluke goal, every three games, because the goalie is looking at tits, then why not?
When the game was over, I was wondering if there was a similar woman behind the Boston bench, as they took two "too many men on the ice" penalties. The second penalty would lead to the Zuccarello PP GWG. Then again, maybe they all wanted to get on the ice so they could skate by the Rangers bench and get an eyeful of cleavage.
And how about the guy next to her? All game he was on his fucking phone. I don't know if that was his girlfriend or his sister, but he was ignoring the action on the ice and 50 pounds of breasts during the entire game. Maybe he was on Grindr?
Fuck, it's almost 10PM and I'm all over the place in this blog! Let me speed things up here.
After more penalties killed, from both sides, Boston finally got on the board late into the second period. Chara blasted one and Danton Heine deflected it right by Lundqvist. That was a tough one to stop. 2-1 good guys. This would get us to the end of the second period.
At 2-1, I had no issues, despite all the penalties because the Rangers were playing hard. This wasn't like the Dallas game at all. They came to play and even with playing the night before, the Rangers were working out there.
In the third period, Skjei would blatantly hold Marchand, four minutes into the period, as Marchand was inches away from a breakaway. On the ensuing PP, Marchand capitalized and beat Lunqvist from Lundqvist's left, as Marchand was on the goal line. This was a bad goal to give up, even if the Rangers were on the PK. It was also the only PPG Boston would score, despite 7 different PP's. 2-2 game and with the Rangers looking tired, all you could do was hope they wouldn't give up.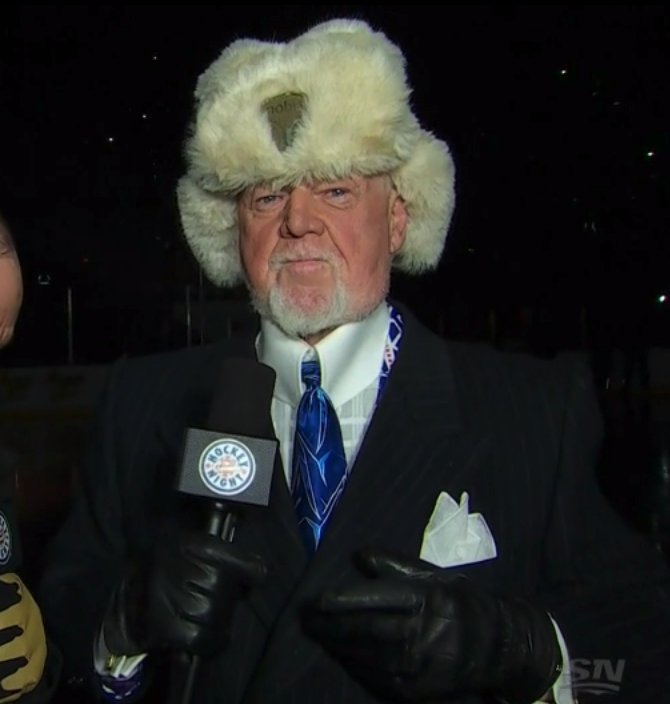 With Boston taking the momentum, the game moved along. The Rangers looked like the better team, but the crowd energized the Bruins. By the time that there were only five minutes remaining in regulation, both fan bases were loud. Not going to lie, I wish MSG sounded like this. It truly felt like a playoff game here, as the building was electric. In turn, both teams were skating like they were just injected with Red Bull & Doc Gooden powder.
The Bruins would hit a post. The Bruins would cross check Mats Zuccarello, but despite penalties being called all game, this was ignored. When the game crept to two minutes remaining, Boston looked hungrier. As a fan, I just wanted the Rangers to ice the puck and at least get the point. However, Boston kept marching and the Rangers kept fending them off. Finally, the clock hit triple 0, both teams earned a point and we were going to the three vs three asshole clenching OT.
In the overtime, the Bruins brought the aggression early, but once again, were busted for too many men on the ice. The Rangers would get four vs three PP. Despite having opportunities to shoot the puck earlier in the OT, Zuccarello decided not to. Whether you want to call it picking your spots or what, I'll take it, as the game ended with this:
MATS ZUCCARELLO

IN OVERTIME

RANGERS WIN! pic.twitter.com/b2xLa3umOX

— NHL Daily 365 (@NHLDaily365) December 17, 2017
3-2 good guys! The Rangers win another overtime game. I don't have the stats in front of me, but since this 3 vs 3 stuff started, I don't remember the Rangers winning so many games this way, until this season. I'm not saying they are leading the league in winning in OT, but for the first time in a while, the Rangers definitely have a high winning percentage in these OT's.
After the depressing losses to Dallas and Ottawa, what the Rangers did this weekend was impressive. While tonight wasn't as good as the Kings win, each game is different and has different circumstances. The Rangers willed themselves to victory and that's all we really care about anyway – WINNING.
As stated at the top of this blog, this team should be a playoff team. Winning the Cup is a different story, but when you look at the league, outside of Tampa, who is really dominant right now? Even someone jaded like me, who thinks the Rangers only have a punchers chance of winning the Cup this season and champions a rebuild, I can understand why the Rangers might be buyers, instead of sellers, at the deadline.
You may say I'm flip-flopping a bit, and I can understand that, but that's all part of being a fan. We hit highs and lows. At the end of the day, despite what we think about this team or how we think this team can win a Cup, we all want the same thing – a parade in June.
Just like you can't overrate one loss, you can't go nuts about one win. However, this was a great weekend for the Rangers. Instead of doom and gloom, the Rangers can relax and breathe a bit.
Standings time:
I know, I know, I know, the standings will change 78967896796879696796796 times from now until the Spring, but with 40% of the season played, the Pittsburgh Penguins are in LAST PLACE. Granted, they are four points from a playoff spot, but they are still in the cellar!
As stated before on this blog, a few Metro teams will be fucked this season. Just check out the Atlantic standings right now:
The Flyers, Hurricanes and Penguins, all with 35 points, are at the bottom of the Metro. If any of them were in the Atlantic, they would be in third place.
Oh and take a look at how many points separates the Rangers from first place. A win on Tuesday, we're talking about the first place New York Rangers. Again, how the fuck can you be sellers at the deadline? The team to really watch in all of this are the Senators, who are a complete shit show. There is a lot of talk about trades and it's rumored that EVERYONE is available. The Rangers who could use center help, could explore the return of Brassard. However, if you really want to roll the dice, how about that Erik Karlsson kid? Hmmm….
Sorry if this blog was somewhat all over the place tonight. However, it seems many of you guys enjoy it because this blog is doing the best traffic it's ever done and I'm getting feedback that my last blog, which was another rambling manifesto, was one of my better ones.
To be honest, the lack of sleep and working 7 days a week, is catching up to me. However, I enjoy doing this, so there will be no slowing down, much to the chagrin of Joe Micheletti!
I'll be back Tuesday, after the tilt with the no longer mighty Ducks of Anaheim.
Can you believe we are a week from Christmas and three weeks from the Rangers debut in Vegas? Time sure does fly!
As always, thanks for reading and…..
"Let's Go Rangers!"
Sean McCaffrey
BULLSMC@aol.com
@NYCTHEMIC on the tweet tweet machine