What's up everyone and welcome to another blog here on BlueCollarBlueShirts.com. Right off puck drop, I'd like to thank everyone for all the comments/compliments on the new site layout. Like the Rangers, it was just time to freshen things up! This site is doing record traffic now, so thanks to everyone who takes the time out of their day to read these manifestos. I know in the ADD era, it's not easy, but I promise that you will never read anything like this, about any team, on the internet. All original, all the time, and no charts made from a basement!
The Rangers got clawed by the Nashville Predators on Saturday night, losing 5-2. For the Rangers, this may the final nail in the coffin. While the standings suggest anything could happen, despite being in the cellar of the ultra-competitive Metropolitan division, even the most cock-eyed optimist must agree – the writing is on the wall.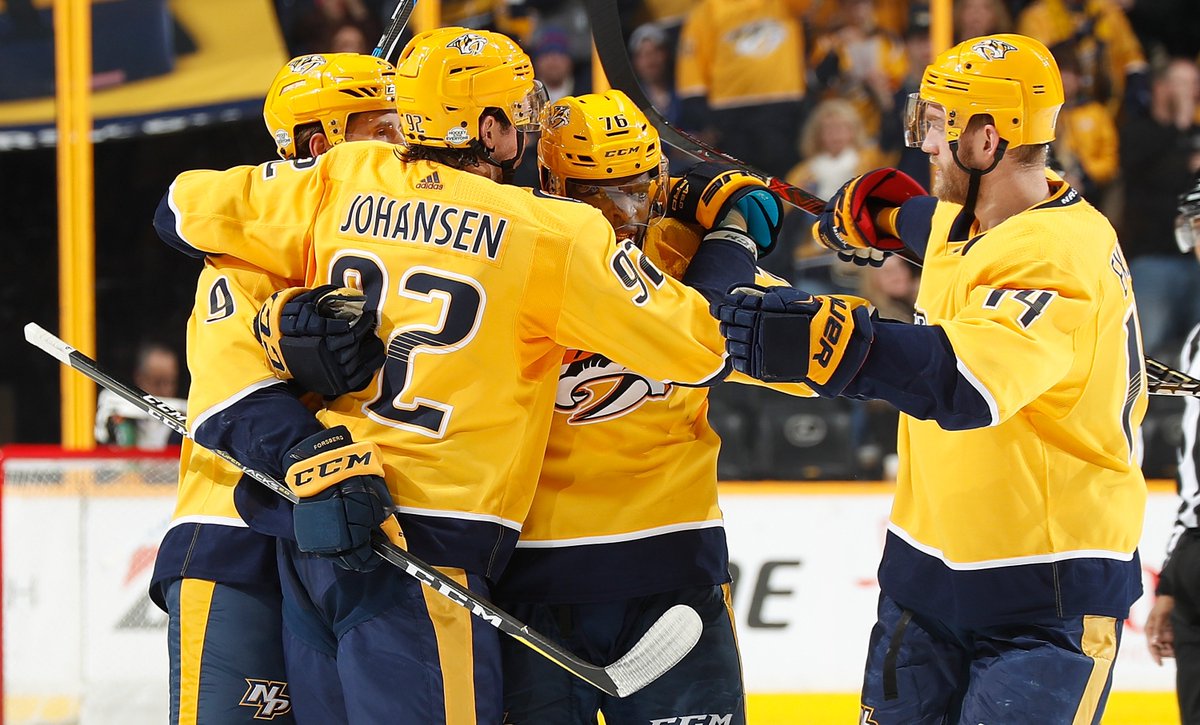 For my regular readers, I hate to keep repeating myself on these blogs, but I have a few more eyeballs on these blogs than usual, so sometimes I feel like I need to reiterate myself. When Lundqvist blew that 2015 ECF series to Tampa, by giving up back-to-back touchdowns & NYR was shot by the time another Game 7 came around (For all the talk about Hank's Game 7's, he's 61-65 in the playoffs, so he's not even a .500 playoff goalie) I thought that was the peak. I said so at the time.
The 2016 playoffs were a futile experiment. In last year's playoffs, Lundqvist, after an amazing performance against Montreal, couldn't keep it going and became the personal property of Jean Pageau. He also added to his two goal blown lead records.
Despite me wanting the team to blow it up over the Summer, the Rangers opted not to do that. Fine. I've always felt, NOW, that the Rangers should try to go for the playoffs, because there is so much parity right now and the field is wide open. All you gotta do is get in the tournament. However, kind of like Tampa last season, the team is just decimated by injuries and it seems that they are in quicksand. They play to their record in every game they're in. Lundqvist, arguably the top player on a struggling club, has hit his mid-season slide and in turn, the Rangers have only had one two game win-streak in nearly two months. It's tough to make the playoffs like that.
As we approach the 2/26 trade deadline, with each game creeping to that date, more & more, it looks like NYR will have to sell. They haven't done anything to change that line of thinking. As much as I want to see them try to go for it, they are just having one of those seasons where anything that can go wrong, will go wrong. You're missing Kreider. You're missing Shattenkirk. You never had a number one center, and despite his fluke goal tonight, Zibanejad has been off since returning from concussion. With Buchnevich, Vesey and now Staal, all out with concussions, the Wolfpack will be depleted very shortly.
In tonight's 5-2 loss to the Cats, aka the Nashville Predators,whom are a true playoff contender and the reigning & defending Western Conference Champions, they exposed every fault of the Rangers. Ron Duguay said it best during the second intermission, and to paraphrase him – "Nashville is playing physical. They never play this way. They are walking all over the Rangers. They aren't intimidated by the Rangers at all. The Rangers have to step up."
Despite all the talk about Cody McLeod being the next big pugilist since Bob Probert (If you can't tell I'm exaggerating a bit here, then this blog isn't for you) McLeod had as much impact in this game as I did. The only difference was I was slurping down Molson Canadian's from my couch, while McLeod had a better view of the game. TANNER GLASS, OH HOW THY MISS YE.
I'll get more into this once I get to the disastrous second period, but all this talk about Cody McLeod? It's simply just that – talk. Whether it was he didn't want to fight his former team or he's one of these faux enforcers who wants to be known for his playing ability & not his fists, it doesn't matter. Bottom line is this  – in a game like tonight, Tanner Glass would've done his damndest to fuck up anyone wearing a yellow jersey. He may have swung at a few zebras too! I still don't get why NYR didn't grab Glass on the waiver wire or why they even got McLeod in the first place.
While I have been a proponent of going for it, all season long, it is time for me to finally accept reality. It's time to blow it up. However, if Lundqvist stays, like he says he wants to, it's a moot point. I'll get into that at the end of this blog.
Time is a wasting, and I can smell the agony of my 4:30 am alarm clock around the corner. Let's jump right into this game. As usual, let's go to the ESPN.com box score first. I know some of you skip this part, but take a look at the SOG stat and the penalties:
1st Period Summary

Time
Team
Scoring Detail
NYR
NSH
No scoring this period
0
0
Time
Team
Penalty Detail
4:49

Marc Staal: 2 Minutes for Delaying the game
8:46

Brendan Smith: 2 Minutes for Tripping Miikka Salomaki

2nd Period Summary

Time
Team
Scoring Detail
NYR
NSH
0:19

P.K. Subban (13)
Assists: Viktor Arvidsson, Filip Forsberg
0
1
17:34

Kevin Fiala (14)
Assist: Craig Smith
0
2
Time
Team
Penalty Detail
3:36

Mika Zibanejad: 2 Minutes for Interference of Pekka Rinne
9:12

Ryan Johansen: 5 Minute Major for Fighting Brady Skjei
9:12

Brady Skjei: 5 Minute Major for Fighting Ryan Johansen
14:01

Mats Zuccarello: 2 Minutes for Tripping P.K. Subban

3rd Period Summary

Time
Team
Scoring Detail
NYR
NSH
0:21

J.T. Miller (12) (Power Play)
Assists: Ryan McDonagh, Mats Zuccarello
1
2
2:36

Colton Sissons (5)
Assist: P.K. Subban
1
3
14:35

Mika Zibanejad (15) (Power Play)
Assists: J.T. Miller, Ryan McDonagh
2
3
14:51

Viktor Arvidsson (17)
Assists: Filip Forsberg, Ryan Johansen
2
4
17:56

Kevin Fiala (15) (Power Play) (Empty Net)
Assists: Roman Josi, Kyle Turris
2
5
Time
Team
Penalty Detail
0:11

Mattias Ekholm: 2 Minutes for Delaying the game
9:43

Alexei Emelin: 2 Minutes for Interference of Mats Zuccarello
13:46

Craig Smith: 2 Minutes for Holding David Desharnais
17:14

Michael Grabner: 2 Minutes for Holding P.K. Subban
19:36

Jesper Fast: 2 Minutes for Boarding P.K. Subban
19:36

Mattias Ekholm: 2 Minutes for Roughing Jesper Fast
Goaltending Summary
Rangers

New York Goaltending

Player
SA
GA
Saves
SV%
TOI
PIM
H. Lundqvist
27
4
23
.852
59:08
0

Predators

Nashville Goaltending

Player
SA
GA
Saves
SV%
TOI
PIM
P. Rinne
22
2
20
.909
60:00
0
Pekka Rinne and Henrik Lundqvist have a lot in common. While Rinne is Finnish and Lundqvist is Swedish, akin to a USA vs Canada rivalry, both men are at the top of the list, when it comes to highest cap hit goalies. Lundqvist, leading the pack at $8.5M a season (he will drop to second next season, when Price's new deal kicks in) is paid slightly more than the third highest paid goalie, in Pekka Rinne. Of note, both goalies are the same age too.
Both goalies, in the biggest series of their life, came up short. For both men, they lost to a team winning their second Cup in a short period of time. (LA won the Cup in '12 and '14, Pitt won the Cup in '16 & '17.) Both men also lost to a much younger and cheaper goalie, which proves my theory of "you can't win a Cup in the cap era with a Top 5 paid goalie."
However, while Lundqvist is having his best season ever since signing his new contract, he's simply not Vezina material. He hasn't been for some time. On the flip-side, Rinne is still Vezina material. While both men were both All-Stars, you could see the difference in tonight's game. Lundqvist, and his Lundqvist cult bot fans, who live in the bubble, were giddy with joy, when Lundqvist stopped 5 straight shots at the All Star skills competition. Rinne then stopped 13, before losing to eventual winner, Marc-Andre Fleury, who stopped 14.
Listen, I'm not here to say an All-Star skills competition means anything, but it's just a glaring example of what else there is in the league. I think that's lost on many NYR fans.
As talked about in my last blog, my prediction/opinion was confirmed, when Pavel Buchnevich was ruled out of this game, with a concussion. Speaking of my last blogs, here are my last few manifestos:
---
---
---
---
---
With 89 out, here's what the Rangers rolled out, courtesy of beat reporter, Brett Crygalis:
#NYR warmups (little D switch): Nash-Zibanejad-Vesey, Grabner-Hayes-Zuccarello, Miller-Holland-Fast, McLeod-Desharnais-Carey.
McDonagh-Holden, Staal-DeAngelo, Skjei-Smith.
Lundqvist.

— Brett Cyrgalis (@BrettCyrgalis) February 4, 2018
For some reason, Lettieri remains in Hartford, where he scored a goal tonight. With Vesey potentially out now, Lettieri may be spending the Superbowl on a plane to Dallas.
The first 10 minutes of this game were truly entertaining. The Rangers showed up. They played hard. While they didn't score or necessarily out-skate Nashville, they were in it. The first 10 minutes of this game just flew, as both goalies made good saves, both teams were flying all over the ice and it was a battle. It was good hockey and fun to watch.
The Rangers PK were forced to kill two stupid penalties, early into the game. Staal, nervous and edgy as a chain-smoker finding out if his one-night stand was pregnant or not, hoisted a puck over the glass, before taking a hit from a Predator. In hindsight, maybe I can see why. Then, Brendan Smith, frustrated after missing a shot, got caught for tripping. In both cases, the Rangers PK showed up and on the second PK, Lundqvist made some decent saves. The Rangers also got a break on the PK, as Ryan Johansen refused to shoot, despite being wide open.
When Nashville did shoot, it felt like they were honoring Superbowl XXV, as they kept shooting wide. The Nashville Norwood's helped the Rangers greatly, and prevented Lundqvist from giving up 5 or 6 goals on the night.
Nashville, similar to the Flyers of the mid 70's, or for something more recent, similar to the NYR/MTL series of last year's playoffs, were going for the body all game. David DeSharnais got rocked really bad on two occasions. However, the worst was yet to come.
Austin Watson messed up royally, when he blew a two on one opportunity, late in the first period. Of note, my friend Ricky Otazu was at the game, and he said before the game, look for a Watson/McLeod brawl. Later on, John Giannone reported something was brewing. While the two played patty cake later in the game, no dukes were exchanged.
Oh, back to Rinne/Lundqvist. After making a save, Rinne made a beautiful two line pass, setting up a Nashville attack. That's something you'll never see from Lundqvist.
After the first period, here's what I had to say at the time:
Exciting period. Fast game, good goaltending both sides. However, these are games #nyr lose. Gotta score first.

— BlueCollarBlueShirts (@NYCTheMiC) February 4, 2018
Unfortunately, I would be proven correct.
After one period, 0-0.
Some readers of this blog have called me the "Lundqvist whisperer." After all, I've been on the money about him since starting this blog. In a 0-0 game, I felt that the first team to score would win this thing. In these types of games, Lundqvist usually cracks first. Here's what I said, as the Rangers started the period:
Let's see if Hank can keep these guys off the board in the first two minutes here #nyr

— BlueCollarBlueShirts (@NYCTheMiC) February 4, 2018
19 seconds into the period, PK Subban kept the gloves on and beat Lundqvist:
Predators take a 1-0 lead just 19 seconds into the second period pic.twitter.com/OC1DjC6pq8

— Shayna (@hayyyshayyy) February 4, 2018
1-0 bad guys, but another typical goal allowed by Lundqvist. In fact, it was his league-leading 17th goal allowed in the first two minutes of a period. He's been known for this ever since the new contract, so save me the defensemen blame game. Biron, Talbot, Raanta and Pavelec aren't/weren't beat like this, on a routine and nightly basis.
That goal was an omen for what was to come, as this period basically unraveled the Rangers season.
The wheels were coming off, as the Rangers, who couldn't shoot the puck for shit and were scoreless in their last 80 minutes, found themselves out-matched and rag-dolled. Unfortunately, that wasn't all they were battling, as they had inept referees on the ice as well.
With a little more than 11 minutes in the period, Alexei Emelin may have ended Marc Staal's career:
Staal is hit by Emelin and is off to the locker room pic.twitter.com/gMspsujIdV

— Shayna (@hayyyshayyy) February 4, 2018
Debate this anyway you want. I won't argue with you, because I see both sides of this. I don't think there is a right answer here, outside of that Emelin should've been penalized. I don't think the hit was dirty. He's not Gudas from Philly. It was a rough and clean play. I think his skate came up when the momentum of the collison happened. I don't think Emelin was gunning for Staal. This is just a risk you take when you play this game. That said, it was a head shot, accidental or not, and Emelin should've been penalized.
On the Marc Staal front, he immediately went to the locker room. For a player prone to concussions, this could be some time to rebound from, if he ever comes back at all. He has a lot of money and I know he loves the game, but at some point, your health and your family come first. I know some people may say I'm being extreme here, but having a pro-wrestling background and doing a lot of reading on the subject, sometimes enough is enough. Having no memory and being in a daze is no way to live life.
However, the pain wasn't over.
Less than a minute later,  Filip Forsberg landed a dirty elbow on Jimmy Vesey:
Vesey is hit by Forsberg pic.twitter.com/lnNz9ty3eV

— Shayna (@hayyyshayyy) February 4, 2018
Unlike the Emelin hit, to me, this was dirty and intentional. However, no call, despite Vesey's face looking like he ate out a pre-surgery Mama June, while on her period:
Ouch pic.twitter.com/py8pvR9Fk7

— Shayna (@hayyyshayyy) February 4, 2018
Vesey would eventually return to the game, but a concussion spotter alerted trainer, Jim Ramsey, and Vesey was pulled from the remainder of the game. The MSG Networks did a good job of catching all of this.
So in other words, the Rangers lost two players, and Nashville didn't even incur one second of penalty time. There's something wrong with that.
However, the shit didn't end.
A minute after the hit on Vesey, Grabner fed Holland for a goal. However, after replay, it was determined that Grabner was a cunt hair offside. In other words, no goal.
Let me be clear – Grabner was offside by a pube. It had nothing to do with the goal though. However, as Steve Valiquette would later say during the intermission, the NHL is worried about skates being a hair offside, but shots to the head? It's open season.
I'm telling you, the NHLPA, the weakest union in all of sports, will eventually pull their concussed heads out of their asses and will win a major lawsuit against Bettman & the NHL one day. There's so much video evidence, with tonight's game being a strong exhibit A, where the NHL is more worried about the blade of a skate and a blue line, than the safety of their players.
I'm not a snowflake or trying to take the hits out of hockey, but you can't tell me you're trying to limit concussions, when you allow players to make these kinds of hits, without any sort of repercussion. The focus of what's important to the league, when it comes to the rules, is just out of whack and it's only a matter of time before a billion dollar lawsuit is filed, on behalf of the players. Even worse, dumbass Bettman has denied CTE evidence, which would make any prosecuting attorney happy.
So with the Rangers looking like the black & blue Blueshirts, you would think that this magical enforcer they just signed, in Cody McLeod, would step up? N-word please. You couldn't even tell he was on the ice.
However, do you know who played his balls off and fought for his minor league team tonight? Tanner motherfuckin' Glass:
Here is @tglass15 tonight @RonDuguay10 . Where was Cody? #nyr https://t.co/kDj3aKnww9

— BlueCollarBlueShirts (@NYCTheMiC) February 4, 2018

Oh, and if you're keeping score, in two games played, the Rangers new enforcer has watched three of his teammates get concussed. You can't make this up. Meanwhile, Glass is fucking around in the minors and Lettieri is playing in Hartford.
But wait – the shit didn't end there, in this unforgettable and dreadful second period.
While on an odd-man rush, with less than 5 minutes remaining, Zuccarello got banged, in the Rangers offensive zone, for a tripping call on PK Subban. Yes, it was a penalty, but if you're gonna let these big hits go, how can you call this? The Rangers would kill the penalty, but Lundqvist being Lundqvist, allowed a late second period goal, this time to Kevin Fiala. 2-0 bad guys.
With the game at 2-0, the horn finally mercifully sounded. The refs did the Rangers no favor and they should be investigated after this game. I really thought the MSG Networks was airing "Tim Donaghy: ON ICE".
Speaking of horns and noise, I gotta give credit to the Nashville crowd. It sounded like a college bowl game in the arena all night. If someone can get me the "LUNDQVIST, IT'S ALL YOUR FAULT" chant, from tonight's game, I'll buy you a beer. I need a new ring tone!
2-0 after two periods and the Rangers were now over 100 minutes without a goal.
For as real as I can be, I still held hope for this team. Here's my quick deal – I'm working 7 days a week, and have been for some time. These games are my escape from reality. These blogs are my outlet. I want something to root for right now and the Yankees don't start til April. I wanted to see the Rangers come back and pull off a monumental win. However, it wasn't meant to be, despite the early false hope.
Perhaps Mattias Ekholm felt guilty about the way the refs were calling this game, as 20 seconds into the third period, he lofted the puck over the glass, for a delay of game. Immediately after, JT Miller scored a PPG. 2-1 bad guys. However, two minutes later, Lundqvist got beat by Colton Sissons, who re-directed a PK Subban blast. 3-1 bad guys.
However, keep this in mind: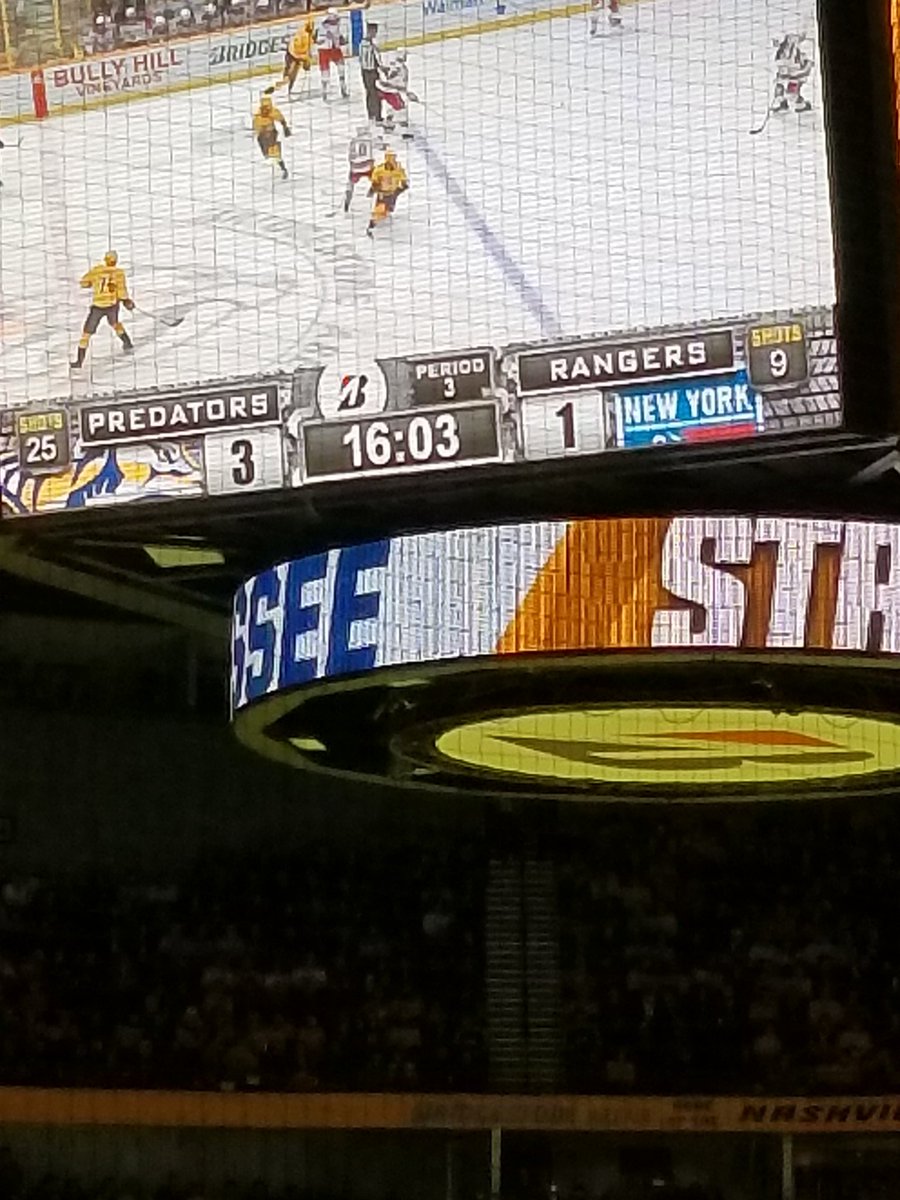 It was also at this time that the MSG Networks were advertising a tranny athletes special. For some reason, I see that being in the wheel house of this man:
— Fixxser (@Fixxser) February 4, 2018
If you can't tell, that's Al Trautwig.
Despite being out shot 25-9, the Rangers would out shoot the Predators, 13-3, to close the game. However, Rinne did his job and was able to thwart off the late Rangers attack.
After a Craig Smith penalty, Zibanejad made the score 3-2 bad guys, after he connected on a PPG, with 5:30 remaining in the period. With over 5 minutes remaining, you would think that would be enough time for NYR to mount a comeback. However, I knew better. After all, I said this:
Hank will give it back in less than two minutes #nyr

— BlueCollarBlueShirts (@NYCTheMiC) February 4, 2018
Needless to say, I gave Lundqvist too much credit. He gave the Predators another two goal lead, just 16 seconds after Zibanejad scored:
16 seconds later… Arvidsson scores. Predators up 4-2 pic.twitter.com/AYxAPx4qAV

— Shayna (@hayyyshayyy) February 4, 2018
4-2 bad guys. Another bad goal allowed by the KING. How do some of you guys call this guy a "King" with a straight face?
Again, this is a LUNDQVIST problem. No other back-up goalie on the Rangers or any other goalie in the league, is beat more often early in a period, late in a period or after his own team scores. But sure, tell me how "LUNDQUISS IS BETTER THAN BRAIN LEACH!" HA!
Kevin Fiala would add an empty netter, sealing the game and giving us our 5-2 final. For the Rangers, to quote Jim Morrison, "This…….is……..the…………END."
For the AV haters, calling for #FIREAV after this one, how can you say that? To me, the refs swung this game. Nashville outplayed the Rangers for sure, but the lack of officiating ruined a good game, in the second period. It's not AV's fault that the roster is not up to snuff or that "KING LUNDQVIST" falls apart at the first sign of pressure.
Speaking of Lundqvist, and let me make this quick, as I plan on doing an updated article about Lundqvist & the NY Post story about him wanting to stay for a rebuild, if you're someone who wants to rebuild, if you want Lundqvist to stay here, you're fucking nuts.
Even if you're the biggest Lundqvist fan and blame everyone else for every goal allowed, if you want a rebuild, how do you ignore CZAR IGOR SHESTYORKIN? Put it this way, if you want Andersson, Chytil, Lettieri, Pionk and the team to trade 27, 36, 40 and 61 for draft picks or prospects, how are you still building around Lundqvist? Even if you think Lundqvist would revert to his prime, it won't be for long. If you champion a rebuild, it has to be team wide, starting with the goalie.
If you want to rebuild and willing to suffer through a season, possibly worse than this one, next season, then get CZAR IGOR here. Why stunt his development? Start developing now. Let him grow with the new core. Jumping from Russia to America is a major transition, especially when you've never been to America before and don't speak the language. Just like how you want Andersson and the others to grow & develop, you can't bench your future goalie, so you can keep on trying for one guy. In other words:
ROOT FOR THE FRONT OF THE JERSEY, NOT THE BACK.
If you can move on/trade Howell, Bathgate, Giacomin, Leetch, Messier, Graves, et al, you can also move on from Lundqvist. Shit, even Gretzky was traded. In the salary cap era, you need to be wise. This isn't baseball, where you can pay your way out of mistakes. The Rangers must accept that this core, like the Francis era, failed. It's time to begin anew and to do that, Shestyorkin must be part of that process. You can't expect to build up a new core around your fading fraud King and then expect CZAR IGOR to be at a Vezina level in year one. Hanging around for the Cupless faux King, while spiting Igor, does the franchise no favors.
To grow and to try to win a Cup, it's frankly just time to make changes up and down the roster. Trying to put a band of rookies around Lundqvist is futile. It's pure insanity.
Oh, and if you're one of those fans who say, "I JUST WANT TO C LUNQUIST WIN A CUP", then you're rooting for the wrong side of the jersey. If the Rangers deal Hank or move on, I want to see the Rangers win the Cup. If they are out of it, then all bets are off, root for whoever you want. With KING TALBOT and the Oilers not looking so hot this year, if both NYR and EDM are out, I'm rooting for a TBL/VGK finals, especially if the rumors are true and TBL is exploring a McDonagh trade. Can you imagine? TBL would have 1/2 the Rangers starting 2014 SCF defense!
For shits and kicks, here are the updated standings, after tonight's potential playoff ending loss:
| | | | | | | | | | | | |
| --- | --- | --- | --- | --- | --- | --- | --- | --- | --- | --- | --- |
| Metropolitan Division | W | L | OT | PTS | ROW | GF | GA | HOME | ROAD | L10 | STREAK |
| Washington | 30 | 16 | 5 | 65 | 27 | 159 | 148 | 19-7-1 | 11-9-4 | 5-3-2 | L1 |
| New Jersey | 27 | 16 | 8 | 62 | 24 | 154 | 151 | 15-8-3 | 12-8-5 | 5-5-0 | W3 |
| Pittsburgh | 29 | 22 | 3 | 61 | 27 | 164 | 162 | 19-7-1 | 10-15-2 | 7-3-0 | L1 |
| Columbus | 27 | 21 | 4 | 58 | 21 | 137 | 147 | 16-9-1 | 11-12-3 | 4-5-1 | L3 |
| Philadelphia | 24 | 19 | 9 | 57 | 24 | 150 | 154 | 13-9-5 | 11-10-4 | 5-4-1 | L4 |
| N.Y. Islanders | 26 | 22 | 5 | 57 | 23 | 177 | 192 | 14-8-3 | 12-14-2 | 5-4-1 | W1 |
| Carolina | 24 | 20 | 8 | 56 | 21 | 142 | 159 | 12-8-4 | 12-12-4 | 5-5-0 | L1 |
| N.Y. Rangers | 25 | 22 | 5 | 55 | 22 | 155 | 160 | 17-9-3 | 8-13-2 | 3-7-0 | L2 |
The Rangers are now last in the Metro, yet remain two points away from a wild card and 6 points out of third place.
Glass half full – Nashville was in a similar boat last year, got the second wild card seed, and went to the SCF.
Glass half empty – the Rangers continue to free fall to obscurity.
In closing, this may have been it for the Rangers. Sure, a win streak would change the mood, but the tires are already being kicked on trades and a potential roster shake-up.
Fun fact: Ondrej Pavelec has the lone win in the Rangers last 6 games.
I'll be back after the Dallas game on Monday. Damn these late starts though!
Oh, and here's my Superbowl prediction, Patriots 24 – Eagles 20. Die Eagles Die!
See ya Monday, if you haven't given up on this franchise yet.
And as always, thanks for reading.
Sean McCaffrey
BULLSMC@aol.com
@NYCTHEMIC on twitter