What's up everyone and welcome to another blog here on BlueCollarBlueShirts.com. Speaking of BlueCollarBlueShirts.com, have you noticed the new site layout? I'd like to thank my webmaster, Candice, for all her help. If you're viewing this site on a mobile device, some of the changes may not appear. However, if  you switch to the desktop version (the option is located on the bottom of the site), you can really appreciate the changes.
When you're finished up with this, you can also check out all the new sections that have been added, which all appear on the main menu. To save you a click back, here are the new sections that have been updated:
---
---
---
---
---
The Rangers, fresh off the All-Star break, returned to M$G for the first time in two weeks. Additionally, this was also the first Rangers game in a week. Conversely, the Toronto Maple Leafs, played just 24 hours previous, in a 5-0 thumping of the Islanders.
The end result? A 4-0 Toronto trashing of the Rangers.
Going into this game, with Toronto playing the night before, and the Rangers with a week of rest, you would think the Rangers would be energized in this Original 6 battle. Instead, the Rangers, after the 60 minutes of game time expired, skated to the locker room, not only with bruised egos, but with a shiny red asshole. Not only did the Leafs beat the Rangers, they took the rake and shoved it up that Blueshirt ass. Somewhere, Conn Smythe, founder of the Leafs, and once jettisoned from his position as General Manager of the Rangers, has to be laughing. However, for the 2017-2018 New York Rangers, this game was no laughing matter. In fact, it could be the beginning of the end.
I hate to over-analyze one win or one loss. It's a long season and it's just like an elevator – it has many ups and downs. However, after the four game road-trip and 7 days off, (Not exactly four score and 7 years ago, although the time between games felt that way) you really expected the Rangers to come out with some fire. Instead, the speed of the Leafs burnt the Blueshirts.
The Leafs dominated this game, finishing the Rangers with a final score of 4-0. However, the game was essentially over after only 23 minutes of action. The overrated and overpaid goalie gave up four goals and found himself on the bench yet again. If you're keeping track, that's the second time the Leafs have sent Lundqvist to the bench this season. Even more concerning, it's the second start in a row where Lundqvist was fiddling around with his Gatorade scarf and making angry faces.
As you may be aware, I have the reputation of being the leader of the Trade Lundqvist movement. It's a role I've embraced for three seasons now. It's something I feel strongly about and I've beaten that Swedish horse to death on this site. If you're a regular reader, you know all my arguments. If you're new here, just check the archives of this blog. (Soon to come, I will be posting my Top 10 most-viewed blogs in the ARCHIVES tab of the new menu. The Lundqvist stuff is in a lot of those blogs. However, you can always find my old blogs on the right hand of the site.)
As much as I could sit here, pump my chest out and say "I told you so", I would be pulling a Larry Brooks or a Sean Hartnett and be giving you FAKE NEWS. While Lundqvist sucked tonight, as he's experiencing his usual middle-of-the-season slide, (Another reason why he won't get the Vezina, despite the snowflake tears of Hartnett) the Rangers were no better.
The Rangers, outside of Ondrej Pavelec, flat-out sucked tonight. It pains me to say that. Put it this way, I had an emergency root canal this afternoon. However, before my tooth blew up, I was debating about going to this game. Again, I'm talking to you as if you read my work all the time, but real quick, I'm working seven days a week and have to be up at 4:30am every morning. My plan, before my molar mayhem, was to get out of work, get a $60 room at Hotel Pennsylvania, enjoy the game, sleep at the hotel and take a 5 minute cab ride to work on Friday morning.
Think about what I just said. I was going to get a ticket to the game, drink a ton of beer, get something to eat, probably buy a Steiner Scam Puck and get a hotel room. All in all, it's a $300 investment, if not more, depending on how fast the beer lines at M$G were moving. Instead, due to an unbearable toothache, (Seriously, I'd rather get kicked in the cock than get a toothache. At least the cock pain is temporary and goes away. A toothache is pure agony, kinda like this game tonight) I canceled my plans and went to the dentist. Best toothache ever.
Just on an aside, if you've ever had a root canal or a severe toothache, you can relate to the pain I was suffering. However, with this NYR loss and with #BELLLETSTALK trending on twitter yesterday, (The hashtag promotes mental health and the Bell company donates 5 cents for every time the hashtag is used) I wasn't worried about my tooth. I was worried about the mental state of RANGERSTOWN.
Seriously, a week off, and this is what the Rangers do? Even more depressing, the Leafs played the night before. To give you even more of a toothache and a kick to the gonads, the Leafs started back-up goalie Curtis McElhinney, the same McElhinney that the Rangers lit up in Columbus last year. After that game, McElhinney was cut from the team by John Tortorella.
Yes, Lundqvist was terrible, but just as bad – CURTIS FUCKING MCELHINNEY shut out the New York Rangers. In Madison Square Garden. SAD!
Before diving into the pits and depths of despair, here are my last few blogs, in case you missed them:
---
---
---
---
---
During the week off for the All Star Game, the Rangers sent Lettieri, DeAngelo and Holland to Hartford. Presumably, all three would be called up once the All Star break was over. Only two of those men were, and for some reason, Holland was one of them. Lettieri was forced to stay in shithole Hartford. (No offense to my Hartford people, but to be fair, I also refer to Penn Station and most of NYC as a shithole too. In fact, Penn Station might be the biggest shithole on the Eastern seaboard.)
The Rangers, right before the break, signed tough guy Cody McLeod. I don't understand the signing at all. McLeod is supposed to be an "enforcer" and I use that term loosely, due to the current state/rules of the NHL. To me, I don't see the difference between McLeod and Tanner Glass. When the Flames waived Glass earlier in the season, I thought NYR should've went after him.
Put it this way – Glass knows the system, knows the players and knows the coaches. McLeod isn't a difference maker. May as well keep the guy you know. Plus, whenever Glass was called up, he brawled and played his balls off. I didn't see that from McLeod tonight. In fact, it's like the lethargy and sweeping depression, emanating from the Rangers locker room, claimed McLeod as the latest victim. In his Rangers debut, McLeod was as useful as the bathroom attendant in the bougias seat sections.
There are a couple things I want to hit on before getting into the game itself. For starters, after a loss like this, the FIREAV people had their field day. It's akin to me laughing and saying "I told you so", when Lundqvist gets blown out. However, as talked about in my last blog, AV is one of the top 5 coaches in NYR history. While Lundqvist is arguably the greatest goalie in Rangers history (For my money, it's Richter and don't even bother goading me into a debate about it) unlike AV, he's subjected to a salary cap. His contract cap hit just isn't worth it and again, this is something I've discussed ad-nauseam for years.
Lundqvist's performance wasn't up to snuff tonight. It was flat out atrocious. However, to me, the Rangers were just as terrible. I can't just sit here, after a loss like this, and bury AV like everyone else.
I know people of all ages and walks of life read these blogs. The majority of my readers are working people. Do you need your boss to hold your hand for 8 hours straight, every day? Do you need your boss to tell you what to do every second of your work day? At what point, do these FIREAV fans, hold the players accountable?
These players are multi-millionaires. After a week off especially, they shouldn't need Coach Big League Chew to tell them to get up and be ready to play.
I do these blogs right after the game ends. I don't check the postgame stuff, because I don't want anything to sway my opinion. However, as I was working on this, I heard the TV in the background and it was just the same old shit you always hear. "We got to be better." "We gotta be ready for the next game." "We can't squander opportunities." Blah blah blah.  That all said, you can't sit here and blame AV for this loss, when the players just show up for their check.
Many people are now dumping on Captain Ryan McDonagh. Again, I've talked about this a lot – if you're one of these idiots trying to compare McDonagh to Mark Messier, there is just no saving you. You're an idiot. Messier is the greatest captain, not only in hockey, but in all of sports history. You can't compare other captains to him. It's like comparing a decent Bulls shooting guard to Michael Jordan. You just can't compare some people to the GOAT's of their profession.
Are the Rangers missing a vocal leader? I would say so. But which skater on this team is that guy? When I see people bring up number 11, a lot of what isn't mentioned is that Messier was a WINNER. There are no WINNERS on this team. There is no one to lead from experience or by example. You have the biggest loser & crybaby, in hockey, as your franchise player. There's no one that's been there before and can show the ropes.  Sure, you can try to finger-point to AV here, but I just can't blame the coach when a bunch of millionaires decide not to show up to work.
If there was anything entertaining about today in RANGERSTOWN, it's when I was sent the above chart from a few readers. Which basement boy made this? Seriously, these stupid charts are hilarious. Do you know what every chart lacks? EMOTION. PASSION. INTANGIBLES. If any charts were worth the time and paper they are printed out on, then you wouldn't need to play the games. You could just go to Vegas, bust out your protractor and T-square and cash in big.
And seriously, is a picture of a penis supposed to make me think that Lundqvist is worth his money? Some of these people who make these things need to get laid. Or at least get a BangBros subscription.
Enough stalling and procrastination. I got to be up at 4:30. As usual, let's go to the ESPN.com box score, followed by my opinions and comments on this fiasco:
1st Period Summary

Time
Team
Scoring Detail
TOR
NYR
8:42

Justin Holl (2)
Assist: Travis Dermott
1
0
15:23

James van Riemsdyk (20)
Assists: Connor Brown, Tyler Bozak
2
0
Time
Team
Penalty Detail
0:59

Rick Nash: 2 Minutes for Hooking
8:58

Jake Gardiner: 2 Minutes for Hooking

2nd Period Summary

Time
Team
Scoring Detail
TOR
NYR
0:52

Patrick Marleau (17)
Assist: Nazem Kadri
3
0
3:05

Zach Hyman (10)
Assists: William Nylander, Auston Matthews
4
0
Time
Team
Penalty Detail
15:23

James van Riemsdyk: 2 Minutes for Slashing

3rd Period Summary

Time
Team
Scoring Detail
TOR
NYR
No scoring this period
4
0
Time
Team
Penalty Detail
9:04

Jake Gardiner: 2 Minutes for Holding
Goaltending Summary
Maple Leafs

Toronto Goaltending

Player
SA
GA
Saves
SV%
TOI
PIM
C. McElhinney
25
0
25
1.000
60:00
0

Rangers

New York Goaltending

Player
SA
GA
Saves
SV%
TOI
PIM
H. Lundqvist
13
4
9
.692
23:05
0
O. Pavelec
19
0
19
1.000
36:55
0
The same old shit plagued the MSG Networks before the game. We had a special on Henrik Lundqvist, which must've been the 7896786789678967896789678963789463th airing of that special. Amazing how we can get these Swedish fellatio videos, but the MSG Networks can't figure out how to air old Ranger games. Yankeeographies, created by the YES Network, is a million dollar business. MSG Networks would rather air old Lundqvist docs and JB Smoove re-runs. SAD!
During the pre-game show, we were shown highlights of Lundqvist at All-Star weekend. Omitted from the piece was how Lundqvist was paltry in comparison to Marc Andre Fleury and Pekka Rinne in the goalie skills competition. He made 5 straight saves, when the other goalies were making 13 and 14 straight saves. How fucking regal.
Of course, the topper was Joe Micheletti, in full blowjob mode. He was so deep on Lundqvist's cock, that he may have well have had Hank's balls tickling his tonsils too. I don't need to give you all the gory details – Micheletti was absolutely brutal tonight. At one point, with the Rangers looking as lifeless as Terry Schiavo, and down 4-0, Micheletti was raving about how great the team looked in practice. The man is such a shill and he doesn't have an ounce of credibility.
On the flip side, Ron Duguay, the latest victim of the fake outrage social justice warriors, called it like it was. Stuff like this is why Duguay deserves an Emmy and why Micheletti deserves a pink slip.
Before the game, the talk amongst Rangerstown wasn't how this game was really the first stop in the "Road to the Playoffs", but how the Rangers were wearing their Winter Classic jerseys. Yes, this was breaking news to some fans. I don't give a fuck what the team wears, as long as they win.
The game cast a negative omen early, when Rick Nash was called for hooking, not even a minute into the game. Credit to the Rangers – after a terrible week on the left coast on the PK, the Rangers did a good job on their lone PK of the game. They limited Toronto's space and opportunity. Unfortunately, the Rangers PP, which somehow scored a few goals in California, went 0-3 tonight. Of course, the team high goal scorer, Michael Grabner, remains stapled to the bench. Also of note, the PP, which could use a wicked right handed shot, did not have Vinni Lettieri.
I'm not gonna dump on AV for Lettieri not being here, but I just want an answer why. I understand the coach is with the team 24/7 and knows these guys better than any of us. Just tell me why. Satisfy me on this.
Worth mentioning too, the artist formerly known as Mika Zibanejad, was a non-factor tonight. I don't think he's scored a goal since coming back from concussion. Deep down, I think Ottawa knew about all his issues with concussions and sold low, knowing that DJ Z-Bad was potentially damaged goods.
After a pretty even start, it all started to fall apart at the 8:42 mark, as Henrik Lundqvist was beaten on a shot that is a routine save anywhere else in the league:
Justin Holl becomes the first defenceman in Leafs history to score in his first two NHL games. 1-0 Toronto in the first period. pic.twitter.com/q6Sa45BA1T

— Jeff Veillette (@JeffVeillette) February 2, 2018

Of course, Justin Holl, playing in his second game, made easy work of the Faux King. Micheletti blamed McDonagh, because he can never say a negative word about his Swedish boy-toy. 1-0 bad guys.
The Rangers would get a PP immediately after the Holl goal, but the PP was as useful as a chick with two dicks. (Then again, if she was Swedish, Micheletti might be interested.)
At the 15 minute mark, the Leafs extended the lead to 2-0. Take a look:
James Van Riemsdyk scores his 20th goal of the season, 2-0 Leafs pic.twitter.com/tCD0lc5yqJ

— Jeff Veillette (@JeffVeillette) February 2, 2018
Here you have JVR, getting behind the defense and easily putting the puck between the pads of King Five Hole. Not even Lundqvist's tampon could save that one. 2-0 bad guys.
As the period came to a close, the Rangers were booed as they made their way to the locker room. There is no excuse for this period, especially with the time off, Toronto playing the night before and a back-up goalie in net. The Rangers only got 5 shots off in the period!
Lundqvist put this game out of reach for the Rangers within three minutes of the second period. Here's Lundswiss being Lundswiss:
Patrick Marleau puts the Leafs up 3-0 in the opening minute of the second period pic.twitter.com/WihSzh2KL6

— Jeff Veillette (@JeffVeillette) February 2, 2018
The goalie on the JUNIOR RANGERS could've stopped this. 3-0 bad guys, as the league leader, in most goals allowed in the beginning of a period, added to his total.
Zach Hyman scores his 10th of the season to put the Leafs up 4-0. Henrik Lundqvist has been pulled. pic.twitter.com/sNcR5py9m3

— Jeff Veillette (@JeffVeillette) February 2, 2018

Another soft goal, as HYMAN broke Lundqvist. Go figure. 4-0 bad guys and after 23 minutes played, Lundqvist took his throne on the bench.
For those keeping score, in the three games that Lundqvist has started against the Leafs, he's been pulled twice, the team lost all three games and Lundqvist gave up 12 goals in less than 6 periods played. KING!
So with 27 minutes remaining, down 4-0, we had this:
— Jeff Veillette (@JeffVeillette) February 2, 2018

Listen, I remember a game from 2014, where the Rangers, down 4-0 to the Wild, came back with a five goal third period to win the game. This wasn't that. Instead, this game was exactly like the loss to the Islanders, when the Rangers came off the bye week. For the second time this year, after an extended vacation, the Rangers were as useful as dog shit for toothpaste. They got their asses kicked in their own building. It was like wet farting during a job interview- SHEER EMBARRASSMENT.
I also want to be clear here – Lundqvist was terrible, hands down. Matching his performance was the team in front of him. However, Pavelec did his job, when called upon. That said, the Rangers defense did their goalies no favors in this game, but at the same time, the other team is paid to create turnovers and provide offense too.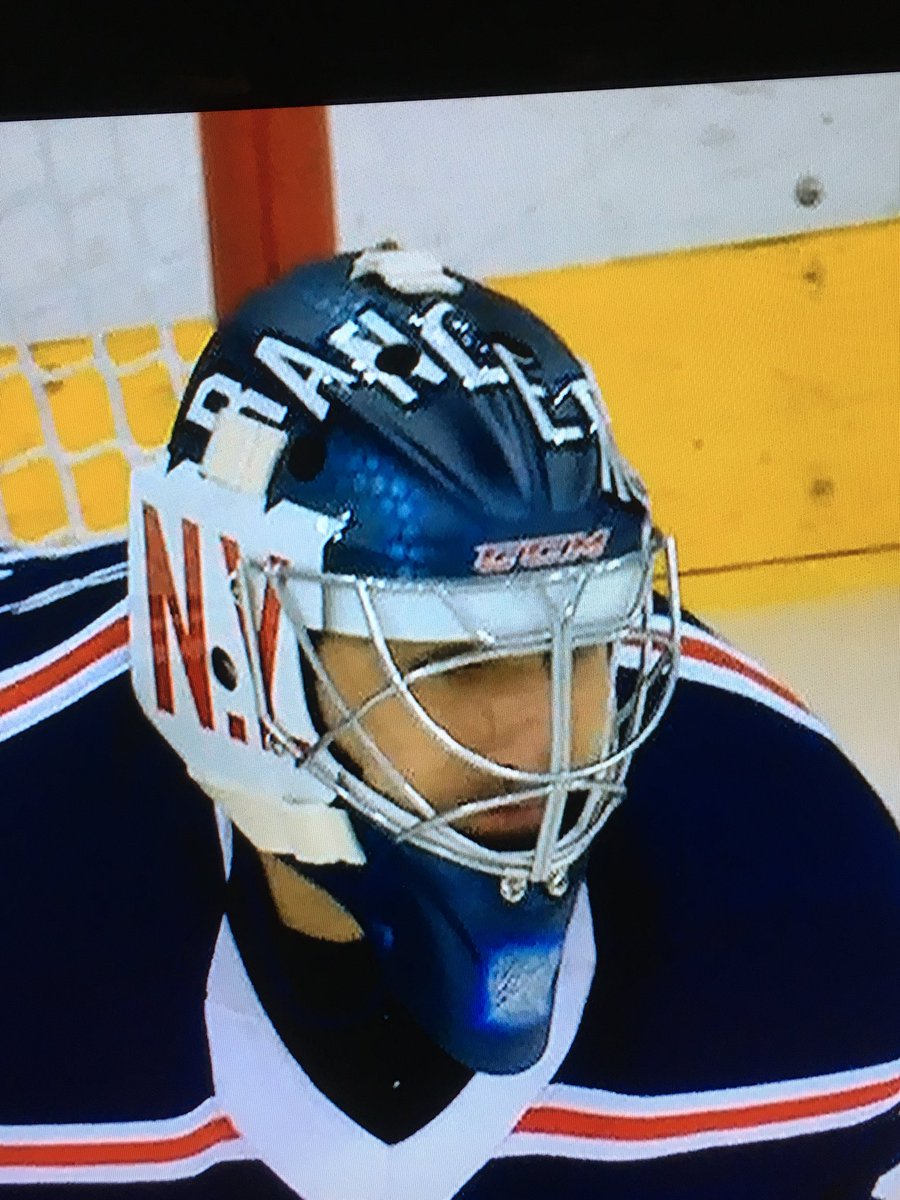 The rest of the second period, and really, the rest of the game, was an unmotivated mess to get this game over with. The Rangers showed no effort, so why should I? Pavelec looked decent in relief, although he was fortunate with a few Toronto misses and a post.
The Rangers had one good chance at a goal, when Zucc found Nash. Nash, who previously pinged one off the post, showed us why his recent goal scoring streak was a fluke. It was back to the same old Rick "Horseshoe" Nash, who comes so close, but rarely delivers. Again, yes, I know Rick Nash is playing well, but for $7.8M, he's paid to score goals.
The Rangers would squander two more PP's, as I sat and wondered what kind of photos Scott Arniel has of James Dolan.
Pavel Buchnevich caught an elbow, late into the second period, and wouldn't return for the rest of the game. Seemed like a normal type of hit, but when he doesn't come back into the game, I'm thinking concussion protocol. I hope I'm wrong.
Most of third period was a disinteresting affair, as I found myself checking out the Gudas hit from the Devils/Flyers game. How this guy still is allowed to play in the big time is beyond me:
Closer look at Gudas hit pic.twitter.com/OAraB0tUL9

— Rob Taub (@RTaub_) February 2, 2018
4-0, Toronto, your final. The Rangers were defeated by Toronto's elite speed, but at the same time, the Rangers looked like they cared about this game as much as an atheist looks forward to Midnight Mass.
Updated Standings time:
| | | | | | | | | | | | |
| --- | --- | --- | --- | --- | --- | --- | --- | --- | --- | --- | --- |
| Metropolitan Division | W | L | OT | PTS | ROW | GF | GA | HOME | ROAD | L10 | STREAK |
| Washington | 30 | 15 | 5 | 65 | 27 | 155 | 141 | 19-7-1 | 11-8-4 | 6-2-2 | W2 |
| New Jersey | 26 | 16 | 8 | 60 | 23 | 151 | 150 | 14-8-3 | 12-8-5 | 4-5-1 | W2 |
| Pittsburgh | 28 | 21 | 3 | 59 | 26 | 156 | 155 | 18-7-1 | 10-14-2 | 8-2-0 | W3 |
| Columbus | 27 | 19 | 4 | 58 | 21 | 133 | 140 | 16-8-1 | 11-11-3 | 5-4-1 | L1 |
| Philadelphia | 24 | 19 | 8 | 56 | 24 | 147 | 150 | 13-9-4 | 11-10-4 | 6-4-0 | L3 |
| Carolina | 24 | 19 | 8 | 56 | 21 | 141 | 155 | 12-7-4 | 12-12-4 | 5-5-0 | W3 |
| N.Y. Rangers | 25 | 21 | 5 | 55 | 22 | 153 | 155 | 17-9-3 | 8-12-2 | 3-7-0 | L1 |
| N.Y. Islanders | 25 | 22 | 5 | 55 | 22 | 173 | 189 | 13-8-3 | 12-14-2 | 5-4-1 | L2 |
If you're a regular reader, all season long, I've been posting the standings and saying "Long season, blah, blah, blah." Well the "blah, blah, blah" part is rearing its ugly head. The Rangers and Islanders, who were once in the top 3 of the standings, now sit in the cellar. As stated previously, there will be five Metro teams making the playoffs, so the Rangers must finish in fifth place to secure a playoff spot.
However, look at the standings. Despite their recent slide, the Rangers remain one win away from a playoff spot. Crazy, isn't it? The Rangers are down, no doubt about it, but they aren't out. However, this loss could be the beginning of the end. I don't want to say this loss should be a wake-up call, because after that Colorado and California road trip,  I don't know how much more waking up the Rangers could do. Do they need someone to inject adderall and coffee into their asshole, with an Alex Rodriguez meets Barry Bonds, sized needle?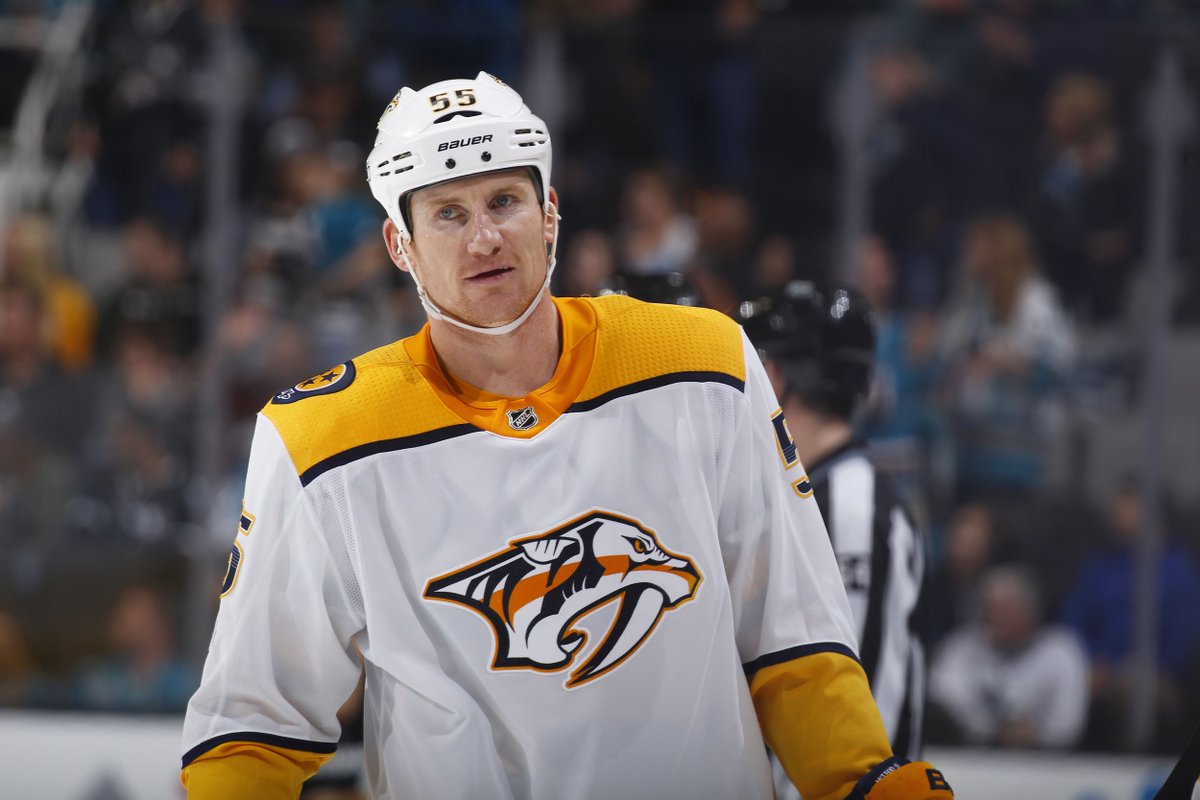 Up next for the Rangers, a Saturday night showdown in Smashville, with the reigning and defending Western Conference Champions. I wonder if Cody McLeod will get the video tribute! If the Rangers get embarrassed (and Rinne is superior than Lundswiss), it will be one sour Superbowl, in Rangerstown, this Sunday.
It's a long season, but there are only 31 games left. I've been a huge proponent of trying to make the playoffs, as I thought the time to sell was during the off-season. I talked about the rebuild idea in my last blog, so check it out if you haven't already. However, a loss like this, it just gets everyone talking. The bottom line remains – the Rangers, if they want to rebuild, shouldn't worry about Grabner, Nash, McDonagh and Zucc, they should worry about moving Lundqvist and Staal, the two contracts that hamper the team the most.
A few more losses like this, and I believe all of Rangerstown will join me when I say, "Let the CZAR IGOR era begin."
Oh, and Vinni Lettieri should be brought back up to the main club, ASAP. I don't see the upside in Holland and I think McLeod will be a bust.
See you Saturday and I hope you enjoy the new look of the site. Any suggestions, comments or hate mail can be sent to:
Sean McCaffrey
BULLSMC@aol.com
@NYCTHEMIC on the tweeter machine