What's up everyone and welcome to another blog here on BlueCollarBlueShirts.com. Usually, on the first game of a back-to-back, I don't like to go too long (well longer than usual for this blog!) because after all, there's another game to be played in less than 24 hours. In other words, I'm asking you, the reader, to bare through one of my 5000+ word manifestos, with a game right around the corner. However, with the Rangers getting thumped, to a tune of 6-3, there's so much to talk about. I'm starting to realize, with every depressing loss on this free-fall ride to the cellar, there won't be another dull day in Rangerstown for some time.
Before getting into the latest off-day news, here are my last few blogs, in case you missed them:
---
---
---
---
---
As talked about in prior blogs, it seems that as we get closer and closer to the 2/26 trade deadline and as the Rangers keep amassing loss after loss, there's just so much news that happens between games. Friday, the day after the embarrassing showing to the Islanders, was no different.
For starters, goalie Alexandar Georgiev, who was called up to replace the injured Ondrej Pavelec, was ruled out for both games this weekend. That included today's loss against Ottawa and tomorrow's tilt, at home, with the Flyers.  According to the Rangers, Georgiev has the flu. Maybe Lundswiss spiked his Gatorade? After all, coach Alain Vigneault, upon announcing Georgiev's status, said that if Alexander the Great was healthy, he would've started this game against Ottawa.
In other words, Lundswiss is so on edge now, that not only does he run goalies like Talbot and Raanta out of town, he is now making sure potential back-ups get hurt or sick!
(I was going to omit the fact that I'm totally joking/trolling here, just to rile up the people with no sense of humor, but I don't want my regular readers thinking I'm serious about that comment! However, my cousin's friend's step-brother who knows a guy through his half-sister through an arranged Mormon marriage, said he saw Lundqvist holding Georgiev's water bottle, akin to Ryan O'Reilly spiking water bottles in Oz. Do with that news what you may!)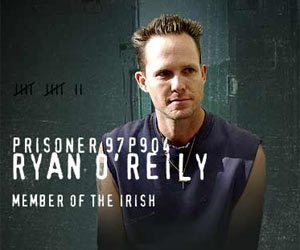 The flu bug, which has been going around, has claimed Georgiev as its latest victim. I guess those Chinese paper masks do a better job of preventing germs than a goalie's mask.
Georgiev's diarrhea, sweats, coughing, sinus issues, mucus and desire for chicken soup set off a domino effect of chain events. In the end, Vinni Lettieri would be forced to spread cheeks and take an Oz-esque raping, from Jeff "Simon Adebisi" Gorton. Why I'm making Oz references all blog, I do not know, but man, Oz really was a great show! In fact, it was the show that started the cable drama revolution in television, but alas I digress!
Brandon Halverson, the second round draft pick of the 2014 NHL draft, has been with the Rangers organization his entire career. Originally drafted at 17 years old, Halverson is now of drinking age and would be legally able to enjoy toilet wine with Poussey Washington. Oh shit, that's the wrong jail show, Washington is from "Orange is the New Black"! But hey, look at me being all politically correct and mentioning both men's and women's jail shows. You're not gonna get that in any other Rangers blog. Enjoy those fucking heat charts and venn diagrams!
Halverson was once thought to the be the successor to the throne of Lundqvist. And no, I'm not talking about Lundqvist's throne on the bench, after giving up his usual 4+ goals a game. However, right now, Halverson isn't at the level where the Rangers thought he would be at.
With nearly four years of OHL, ECHL and AHL experience, Halverson may not be ready to be the back-up goalie on an NHL team. In fact, the Rangers only call up Halverson in the case of an extreme emergency. Goalies like Mackenzie Skapski, Magnus Hellberg and now Alexandar Georgiev, have all got the nod before Halverson.
For the record, here's the Rangers official press release on the Halverson call-up:
"Halverson, 21, has split the season between the Wolf Pack in the AHL and the Greenville Swamp Rabbits of the ECHL. He has appeared in three games with Hartford, posting a 1-2-0 record, along with a 3.68 GAA and a .892 SV%. Halverson stopped 31 of 33 shots he faced and earned a win while making his first AHL appearance of the season on Feb. 10 at Hershey. In addition, Halverson has made 22 ECHL appearances with Greenville this season, posting a 7-11-2 record, along with a 3.87 GAA and a .900 SV%. He has made 35 or more saves in 11 of his 22 ECHL appearances in 2017-18."
For Halverson, unlike Georgiev, who was slated to start today, coach AV already let it be known that Lundqvist is starting both games this weekend. Halverson will not get a start. (AV said after today's loss that Lundqvist is his starter tomorrow.) With a break until Thursday, Lundqvist most likely will get the nod in Montreal too and will most likely get his ass kicked as usual.
Seriously, outside of last season's playoffs, Lundqvist, for whatever the reason, whether it be the poutine or having to listen to people talk with the same accent as Vigneault, turns into pure unfiltered Swedish trash. I'm talking discarded condoms, month old used tampons, banana peels, dumpster juice, blood stained mattresses, rotting milk, maggot infested fruit – the whole 9 yards. Lundqvist seems to surrender faster in French Canada than he can surrender a two goal lead in a playoff game. In other words, simply put, he just doesn't play well there!
Just on an aside, what's the point of having these goalie prospects & wanting to do a rebuild, if you're never going to play these goalies? How do you know what you truly have with these guys? Again, the whole mantra of "WE HAVE TO WIN FOR LUNDQVIST" is absurd.
Since the Rangers had to call up Halverson, they had to send someone down. Going back to Shartford was Vinni Lettieri. The reasoning for Lettieri going down is bewildering.
Here's AV on the move. The following quote was made once Georgiev's illness came to light and before the Halverson call-up:
Georgiev is sick so we will recall somebody later today but to be able to do that under the 23 player limitation we had to send Vinny back. He was the only guy we could send back that didn't need waivers so we sent him back.
In other words, Vinni Lettieri is the only person on the roster that could be sent to Hartford, without having to go waivers. What that means is that the Rangers value CODY "OH SHIT, ANOTHER ONE OF MY TEAMMATES GOT A CONCUSSION" MCLEOD and the second coming of Wayne Gretzky, in Peter Holland, than Lettieri.
Please, can you name one NHL team that would pick up McLeod's contract? The Rangers were the only idiots to do so when Nashville waived him. Can you name another NHL team that's looking to be in the Peter Holland market?
Again – this team has said they want to REBUILD. Then why the fuck are Holland and McLeod a priority over Lettieri? This isn't even me being a Lettieri fan here. This is just common sense. Lettieri is the youngest of the bunch, has the most potential and should be part of a new core. Instead, the Rangers are holding onto fringe NHL players like it's the last bag of "TITS" in all of Oz. (Seriously, go and watch Oz if you've never seen it before!)
I've always been for AV, and while I know some of this stuff is on the hands of Senile Sather & Jeff Gorton, you can't tell me you don't want to risk losing McLeod or Holland over the development of Lettieri.
Even if you're worried about having to fill a roster spot, you still have Boo Nieves, who would be a cheaper and better option than both Holland or McLeod. I mean really, does anyone want to put up any money with me that McLeod or Holland will be on this team next season? Ugh, this shit is infuriating!
Two players who may one day be on the same line as Vinni Lettieri, are Filip Chytil and Lias Andersson. The duo, both 2017 first round draft picks, have a combined 2 NHL games played this season. At the beginning of the season, it was determined that Andersson wasn't ready for the NHL (The Rangers hoped he would be) and that Chytil was closer to Broadway. Chytil would start the first two games of the year, but for whatever reason, AV said he wasn't ready.
If you go back to my blogs from that time, in October of 2017, I questioned AV and the Rangers on this. How do you know Chytil wasn't ready? You have to chalk up his first game to nerves, like any one else on their first day at a new job. Then, in his second game, he only played six minutes. How can you evaluate a guy on such a short amount of time?
Either way, on Friday, GM Jeff Gorton confirmed to Larry Brooks, of the NY Post, what I've been saying for a while – you won't see Andersson until the last 9 games of the season and you won't see Chytil until the final 7 games. Here's Gorton:
"We are not going to burn the first year off any contracts."
If you don't know what that means, let me explain real quick. Both Chytil and Andersson have three year entry-level contracts. If a player on an entry-level contract plays 10+ games, they are now now considered rookies and essentially burn a year off of their deal. By playing under ten games, you hold on to the three year entry-level contract for next season. By not playing these two first round draft picks in 10+ games, the Rangers delay the arbitration rights on these players and free agency eligibility for another year.
In turn, if Andersson is called up, it will be for the final 9 games of the season, because I really don't see the Rangers hopping him up and down. Since Chytil has already played two games, he will play 7 games, at most. Then again, the Rangers may leave both of these players alone and let them play in the AHL playoffs, should the Wolfpack qualify. It's been a tough year for the Wolfpack, and just as they were starting to heat up, the Rangers started with all these call-ups, due to injuries on the main roster.
And finally, to close off  another long-ass intro, the trade rumors continue to swirl around the Rangers. Both Nash & McDonagh have submitted their lists of teams they'll accept trades to. Most feel that Nash will wind up with Nashville first and Dallas second. With McDonagh, many feel that he will wind up with Tampa or Boston, with neither team having the edge just yet.
Other talent that is thought to be 100% dealt are David Desharnais and Nick Holden. All these young Rangers defensemen, coupled in with Holden's poor play all season, makes him easily disposable. It should be interesting to see if the Rangers try to deal Brendan Smith too.
While Zucarello's name has been kicked around in the trade rumors, a new name, this time in JT Miller, has also been thrown out there.
Guys, if you've been reading this blog, you know I don't want to see this team suck, at least not now. I wanted the rebuild in the summer. However, they just aren't winning and the season has been lost, and yes, injuries are a big part of it. That said, this team wasn't going to be a contender anyway. You just have to root for the team and apply the "anything-can-happen-in-the-playoffs" mentality.
I'll say it one more time and I'll keep saying it until I'm blue in the face – HENRIK LUNDQVIST MUST GO if you are really trying to rebuild.
Game time.
As always, let's go to the ESPN.com box score, then my review:
1st Period Summary

Time
Team
Scoring Detail
NYR
OTT
1:03

Mark Stone (19)
Assists: Derick Brassard, Zack Smith
0
1
12:07

Johnny Oduya (4)
Assists: Erik Karlsson, Matt Duchene
0
2
16:01

Michael Grabner (24)
Assists: Ryan Sproul, Pavel Buchnevich
1
2
Time
Team
Penalty Detail
No penalties this period

2nd Period Summary

Time
Team
Scoring Detail
NYR
OTT
11:59

Matt Duchene (15)
Assists: Cody Ceci, Thomas Chabot
1
3
14:31

Mika Zibanejad (17) (Power Play)
Assists: Mats Zuccarello, J.T. Miller
2
3
18:53

Derick Brassard (17)
Assists: Mark Borowiecki, Zack Smith
2
4
Time
Team
Penalty Detail
4:15

Mats Zuccarello: 2 Minutes for Slashing
13:25

Johnny Oduya: 2 Minutes for Delaying the game

3rd Period Summary

Time
Team
Scoring Detail
NYR
OTT
7:27

Thomas Chabot (5)
Assists: Derick Brassard, Mark Stone
2
5
15:11

Michael Grabner (25)
Assist: Kevin Hayes
3
5
17:15

Magnus Paajarvi (4)
Assists: Cody Ceci, Jean-Gabriel Pageau
3
6
Time
Team
Penalty Detail
0:09

Nick Holden: 2 Minutes for Slashing
10:55

Johnny Oduya: 2 Minutes for Cross checking
Goaltending Summary
Rangers
Senators

Ottawa Goaltending

Player
SA
GA
Saves
SV%
TOI
PIM
C. Anderson
38
3
35
.921
60:00
0
It feels like in every blog, I'm talking about a new Rangers low. Today was no different. While a 6-3 loss to the Ottawa Senators isn't the lowest the Rangers have been this season (The last two Islander losses, to me, are unforgivable) the talk after the game was the assumed rift between Henrik Lundqvist and Alain Vigneault. However, there were nearly 50 minutes of hockey played before that icy confrontation.
Here's who AV put out there today, for this 2pm afternoon tilt. Of note, Hayes was originally out of the line-up, due to an illness, but re-inserted last minute. The biggest news, roster wise, was the return of Pavel Buchnevich, who gives some part of the fan base a raging hard-on. I wonder how they felt when Buchenvich missed on a break-away today?
Hayes took warmups on fourth-line wing, but McLeod is out there, too. So, as #NYR warmed up: Nash-Zibanejad-Zuccarello, Grabner-Miller-Buchnevich, Vesey-Desharnais-Fast, Carey-Holland-Hayes.
Skjei-Pionk, Holden-DeAngelo, Gilmour-Sproul.
Lundqvist.

— Brett Cyrgalis (@BrettCyrgalis) February 17, 2018
Isn't it funny, how Cody McLeod was deemed too valuable to put on waivers, yet was a healthy scratch today? This whole team is a major fucking head scratch.
During most Ranger games, I live tweet with many of you, the readers, along with other fans. When I go to the bar, to watch with friends, I put the phone down, outside of sending out a few tweets, so I can refer/remember things to put in the blog later on.
My readers/followers didn't let me down today. When I got home, I had nearly 800 notifications! Leave it to Lundswiss!
This game, like many Lundswiss starts this season, saw Lundswiss give up another goal within two minutes and on the first shot of the game. To my count, Lundswiss has given up 20 goals within the first two minutes of a period and 14 goals on the first shot of the game. Steve Valiquette, one of the most ardent defenders of Lundqvist out there, would later say the number was 23. He's the numbers/chart guy, so I'll go with his number.
Unlike Valiquette, I'm not going to blame every defender, coach, popcorn vendor, global warming, gun control, the B-52's, Sister Peter Marie, Verne Shillinger, Rodney Dangerfield's performance in "Back to School", sinkholes, sun spots, alien invasions, Justin Trudeau, ISIS, Ron Duguay's new hair cut, AV's used gum, Beetlejuice, Thundercats, The Foot Clan, the Garden of Ill Repute: The Skjeidy End of Rangerstown Facebook Group, pineapple pizza, Straight to Crackle movies, Joe Micheletti's Swedish Sex Doll, Dancin' Larry, John Giannone from the Projects in Boonton, Fila Clothing or anything else, for Lundqvist's first allowed goal of the game.

One of these days, Valiquette and the Rangers alike, will finally realize that this is a Henrik Lundqvist problem. You can't blame the team for 23 goals allowed in the first two minutes of a period or 14 goals allowed on the first shot of the game. While the numbers are staggering this season, this isn't new. Furthermore, since the new contract, Lundswiss has been prone to giving up these goals. Talbot wasn't. Raanta wasn't. Pavelev isn't. This is a Lundswiss problem, but when you live in the Lundswiss bubble, like Billy Joel driving a car in the Hamptons on a summer night, you can't see straight.
Here's the highest paid goalie in the world, the one who demanded to be paid the most money in the league, as well as demanding the coach who got him a Vezina to be fired, doing his thing:
Derick Brassard finds Mark Stone from behind the net to give the #Sens a first-period lead over #NYR. pic.twitter.com/ddfHLdp9hN

— Sportsnet (@Sportsnet) February 17, 2018
This happens far too often. 1-0 bad guys. Once again, the Rangers are in a hole before more than half the team can even take the ice for their first shift. It truly changes the game. It also doesn't help when Lundqvist is screaming at everyone. How is this guy supposed to be the "BEDROCK" of another rebuild?
The pain continued. At 12:00 of the first period, Lundqvist came way out of net and was beat again, this time by Johnny Oduya:
ERIK KARLSSON FEEDS A BEAUT TO JOHNNY ODUYA WHO JUST HAS TO TAP IT HOME! 2-0 SENATORS! pic.twitter.com/0j6UvJGnVV

— NHL Daily 365 (@NHLDaily365) February 17, 2018
For as bad as Ottawa has been this season, how about Oduya complimenting his teammate for a great pass? It sure beats running to the locker room like a diva. 2-0 bad guys.
The Rangers, like many games this season, started off crappy in the first period, but got stronger in the second. A Michael Grabner squirt job, put the Rangers on the board, late in the first period. Grabner took a Sproul rebound and somehow got it to trickle between Craig Anderson's legs.
Towards the end of the period, there was as scary moment when Derrick Brassard took a puck to the jaw and went down like he ate a right from an in-his-prime Mike Tyson. Brassard, HURT, went to the locker room, rather than crying like a bitch and running to the locker room. Brassard would later return to the game, to ensure the mandatory ex-Ranger goal.
After an uninspiring first period, the Rangers were lucky to be down only 2-1.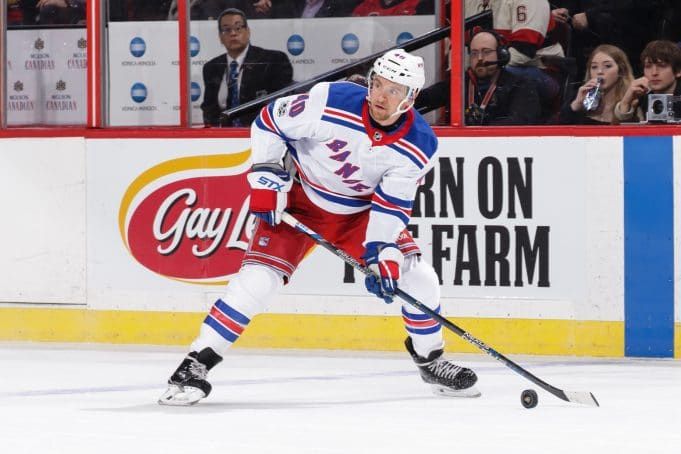 All the bad shit that's been plaguing the Rangers this season was all over this game. They couldn't forecheck. A shitty team like Ottawa, who was turning over the puck left and right, were able to make up for their mistakes. The Rangers just look unmotivated. I know a large part of the fanbase wants AV out of here, and really, I don't have much fight in me on that battle. All I'll say is this, when it comes to AV, why do you want another coach NOW? Ride the season out, and then make your changes.
As for me? I'm hoping the Chicago rumors are true and Chicago is stupid enough to let Joel Quenneville go. I would hire Quenneville in a NY minute. Speaking of a NY minute, that's usually the amount of time it takes for Lundqvist to make the game 1-0, in favor of the other team.
The Rangers were the stronger team in the second period, even out-shooting the Senators 13-8. In fact, the Rangers took more shots in this game as a whole, but when you have an overpriced and overrated goalie, you're not going to win many games.
How about Matt Duchene? The second he was traded, Colorado got better and the Senators got worse. However, everyone shines when Lundqvist is in net, as did Duchene, when he made the game 3-1 at the halfway mark of the game:
Senators up 3-1, Duchene deflects it in pic.twitter.com/sWkcNsMHnX

— Shayna (@hayyyshayyy) February 17, 2018
Like Micheletti in a seedy 5AM bar, Duchene got nothing but the tip here, after a blast from Cody Ceci. Yes, while it's a tip-in/deflection, these are the long goals hitting the twine all season long. You think the highest paid goalie would stop one of these once in a while, but you'd be wrong.
Three minutes later, Mika Zibanejad, scored a PPG on one of the prettiest moves of the season:
MIKA ZIBANEJAD GETS IN TIGHT AND BEATS ANDERSON TO BRING THE RANGERS WITHIN 1! pic.twitter.com/9p0yNl5x5O

— NHL Daily 365 (@NHLDaily365) February 17, 2018
3-2, bad guys.
I was at the bar with my good friends, a one aforementioned JEFFREY, Tommy Muscles (Who goes on all the road trips with me) and Eddie "HEY, GET OVER HERE" S. After the DJ Z-Bad goal, I said the following verbatim: "Lundqvist will give up a goal with less than a minute left." Instead, he gave up a goal with 67 seconds left. Hey, if this is "The Price is Right", I win, because I guessed under and not over. Here's Brassard, once traded for Zibanejad, seeing Zibanejad's goal and pushing the score to 4-2:

Simply put, another east-west and another tip-in goal for the Senators. Can you blame Lundqvist for all of this? No. However, it just goes to my point, you're not gonna win a Cup when your goalie is your biggest cap hit. Should've been building around Rick Nash, and not the Swedish goaltender, these last few seasons.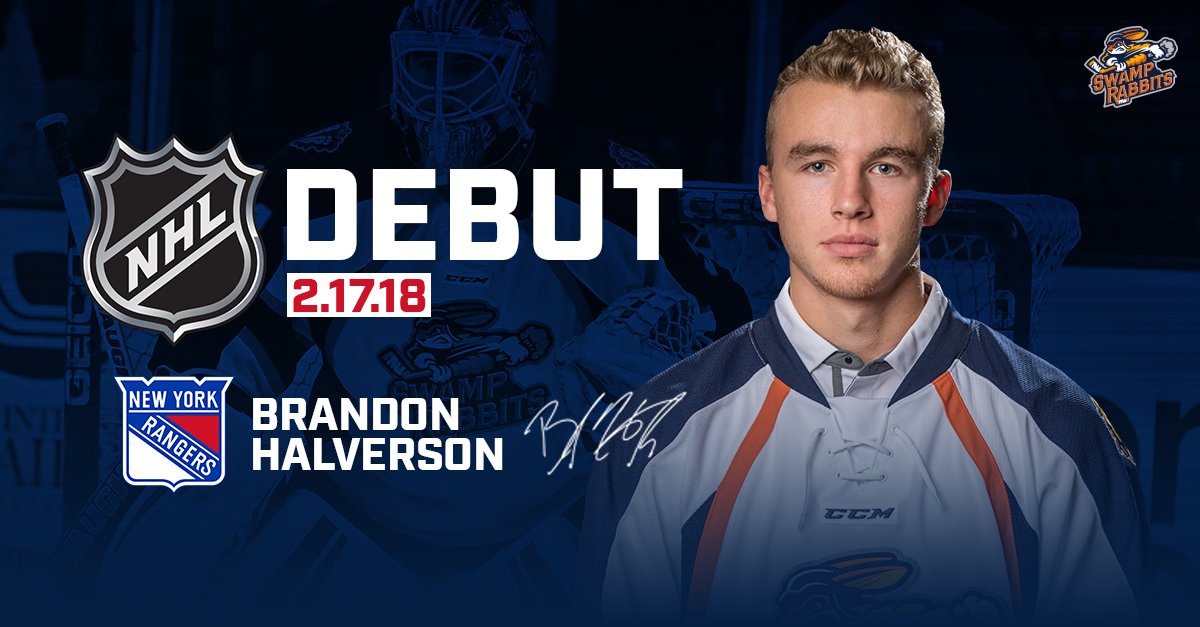 I was shocked when Lundqvist took the net to start the third period. At 4-2 and with a team without a life preserver in front of him, I for sure thought Halverson would get the entire third period. Instead, Halverson had to wait 7:27 for Lundqvist to give up his fifth goal of the game, as he would be pulled for the third time in 8 games. Here's Chabot running Lundqvist off the ice:
(very) Good goal. pic.twitter.com/hC3g06GzrO

— Ottawa Senators (@Senators) February 17, 2018
5-2 bad guys.
I'll spare you the easy "That increases Nick Holden's trade value" joke. However, Lundqvist was out of position and Holden didn't make things better. After this goal, we had the Cold War look from Lundqvist to AV, which I'll get to at the end of this blog.
Halverson entered the game at this point. Michael Grabner would add his second goal of the game, making the score 5-3, bad guys, at the FOXWOODS FINAL FIVE mark of the game. Of note, I'm really going to miss Michael Grabner. Watch the Rangers trade him for Emerson FUCKING Etem.
While the game was essentially over, Magnus Paajarvi scored on Halverson, at the 17:15 mark. How this is a good goal is beyond me:
Last year's Rangers killer, Jean-Gabriel Pageau, blatantly skated into Brandon Halverson, thus putting the puck in the net. Somehow, this was ruled ok and as a good goal. I'll save you the rant on the NHL officials. You just know that these refs will swing another playoff series, just as they did last year, when they allowed two similar goals to stand against Cam Talbot, in the Oilers series against the Ducks.
I mean really, who knows what constitutes goaltender interference anymore? If this is a good goal, then more teams should run the goalie. This is where I just throw my hands up and give up.
6-3, bad guys, your final. Disgusting.
I alluded to this all blog, so here it is. The Lundqvist vs AV Cold War.
If you haven't been following, a few games ago, AV blamed the struggle of the team on bad goaltending. That said, AV has still ran with Lundqvist. Keep that in mind – whatever you want to say about AV and his perceived slights at Lundqvist, he's always given him the starts. For a guy, perhaps coaching for his job, he hasn't had a real goalie controversy, as he had in his previous stops, such as in Montreal and in Vancouver.
Listen, if you don't know my opinions on Lundqvist or his contract, you're living under a rock. I'm not going to re-hash all that. However, this is coming from me, the conductor of the TRADE LUNDQVIST/DEPORT LUNDSWISS Train – these five goals today, aren't all on him. That said, he is paid the most in the league to be extraordinary and he's simply not.
After the Chabot wraparound goal, we saw this:
— Fixxser (@Fixxser) February 17, 2018
Here's your BEDROCK, your FUTURE, your LEADER, your STAR, skating not to the bench, but straight to the locker room. On the way, he gives AV the evil eye, and a stare you get from your wife when you stumble into your house drunk at 4:00am.
First things first – HOW DOES NOT ONE REPORTER ASK AV OR LUNDQVIST ABOUT THIS, AFTER THE GAME? This was all the rage among Ranger fans. How do you ignore this? For any Ranger media reading this, and I know some of you do, let me share this with you:
This is the scientific photograph for the word BALLS. As in, where are your fucking balls? Can you please ask the fucking tough questions once in a while? For fuck's sake, you guys are for the birds and it's FAKE NEWS when you ignore this story completely.
Oh and for the cult of Lundqvist – you can't ever give me the "HE'S A GREAT TEAMMATE" shit again. Down 5-2, Lundqvist didn't stay on the bench, he went to the locker room to cry. Maybe AV should've Patrick Roy'd his ass, and let him stay in there until he gave up 10 goals.
I mean, what if Halverson got hurt? Hank would've had to come back in, but instead of sitting on his throne on the bench, where he belongs, he's in the locker room waiting for Micheletti's shoulder to cry on.
Real men take the good with the bad. How many of you have had bad days at work? I know I have. There are many times where I just want to get the fuck home and call it a day. However, I GET PAID to be there, good times and bad times. This motherfucker, making the most money in the league at his position, took his soft Swedish ass to the locker room, leaving the rest of the team to deal with his mess. I mean, I've always known he's an egomaniac and this is just another example of his piss-poor diva and cunt like behavior. Yes, CUNT.
Let's be real. When it comes to John Tortorella, he's seen two goalies win Vezina's under his watch. Should've Torts been fired after the 2013 playoffs? Perhaps. Did Lundqvist make the firing happen? Yes. After all, Dolan is on record saying he wanted Torts to stay, but it was Sather, knowing that he needed Lundqvist here to sell tickets, listening to Lundqvist and getting Torts out of here.
I know Torts wears his welcome out real fast, but he has something on his finger that Lundqvist will never have and that's a Stanley Cup ring. Now, nearly five years later, you have a similar situation with Lundqvist and a coach. Should AV be fired? If you listen to a lot of NYR fans, they will say yes. However, many are dismissing that he's one of the Top 5 successful NYR coaches of all time and the fact that the team has been brutalized by injuries all season.
Let me be real clear here – unless you're injured, no goalie should run to the locker room and let the other players on the team ride it out. So many Lundqvist fans tell me it's a "TEAM GAME", but it's team game when you're on that bench and not when you're worrying about your split ends and hurt feelings in the locker room. There's simply no excuse for Lundqvist running to the locker room.
Furthermore, once again – this is the guy you want to REBUILD around? What does this idiot think is going to happen in a full rebuild year? His once elite numbers will continue to take a beating and it won't get better until a new core fully develops. By that point, Lundswiss will be near 40 years old and regressing more than he already is.
However, it doesn't end there. To add more fuel to the fire, check out Lundqvist's post game interview:
Lundqvist on defeat in Ottawa
Sent with @NHL

Take notice of the shot at AV https://t.co/79t1dpxXku

— BlueCollarBlueShirts (@NYCTheMiC) February 17, 2018
Lundqvist gave it right back to AV, yet the NYR media doesn't call him out on it or ask him to expand! Where's Woodward and Bernstein when you need them!?!?
I know, I know, I know, "you're not a Lundqvist fan." However, I do respect what he's done for the franchise, it's just been time to move on. AV's fate may as well have been sealed after this game, because as we've seen in the past, it's Lundqvist 1 – the Coach 0. It's one of the few times where the score is 1-0, in favor of Lundqvist.
Let's skip the standings part of the blog, because by now, you know you'll be watching baseball in April.
I usually get more emails and tweets after a blog than comments in the comments section. That's my fault, because I don't promote the comments section and sometimes I don't have the time to answer them. I just want to share one comment I got on my last blog, because it was really well written and too good to ignore. Here it is, from NYIFC, if that's his/her real name:
Just wow and dead-on. Think NYIFC knows something we don't know? He/She isn't wrong either. After all, I've been saying it all along – the hockey media is a small group of guys, not making as much $ as their peers in other sports. By challenging the Rangers, or the NHL itself, they risk losing sources and scoops, which in turn, makes them worthless to the outlet paying them. It's easier to go against the grain, than to kick up dust. I mean, how many times do I have to bring up how the Knicks fired one of the best NBA announcers of all time, in Marv Albert, not because of sex-scandals, but because he said the Knicks sucked?
To further cement the scared media, only Brett Crygalis, of the NY Post, was covering this game on the road. That means all other NY Ranger media outlets, based in NY, covered the game via their TV.
I think I've gone on long enough, especially with a game to be played 16 hours from now.
Up next is Philly, at M$G, at noon. Usually the Rangers come up to play Philly, but after the two Islander losses, who fucking knows anymore? After that, it's three days off and then Montreal.
I'm sorry to be so negative on this blog, I really am. Just go back into the archives of this blog, I was championing for the playoffs the whole way. I don't want NYR hockey to be over in April, but it is what it is. I believe Axl Rose said it best, "Nothing lasts forever, even cold November Rain." The Rangers November was a smoke screen and now we're sitting here in February, worrying about what this team will look like come October. On the bright side, if the Rangers don't make the playoffs, it's plenty of time for you to watch Oz!
Lastly, with everything I've put my name on tonight, I'm going down with the ship. I'm not throwing in the towel. I'm staying with the team all season no matter how many Marilyn Manson meltdowns they may have. Shit, I'm planning road trips to St. Louis and Carolina. I love this team, I love this game and I would love to see these idiots hoist the Cup. While I may be in a grave before that ever happens, you can't accuse me of bailing.
Let's Go Rangers
Sean McCaffrey
BULLSMC@aol.com
@NYCTHEMIC on the tweeter gimmick