Greetings and salutations everyone and welcome to another blog here on BlueCollarBlueShirts.com. Sorry for being so late with this update, but I've been sick since Wednesday. It's just the way it goes with me, as I've been fine all year, but of course, with the Rangers home opener on tap, plus my trip to Raleigh, North Carolina this weekend, what better time to have a sore throat, whooping cough and explosive diarrhea?
I attended the Rangers home opener on Thursday night, as the Rangers dropped a 3-2 decision to last season's Presidents' Trophy winners, the Nashville Predators. As part of the opening night festivities, the Rangers held a blue carpet event, where fans could get autographs and pictures with the 2018-2019 New York Rangers. Around the arena, members of the NY Ranger alumni, guys like Gilles Villemure, Adam Graves, Pete Stemkowski, Ron Duguay, Stephane Matteau, Rod Gilbert, Steve Vickers and others, were around to meet fans.
I really wanted to meet the alumni, but feeling under the weather, I traded sleep for selfies. Probably the right move! That said, I really did want to pick Villemure's brain, if given the chance.
While I'm more interested in hearing stories from the older generation, just because I think it's important for those stories to live on & to appreciate the ones that came before us, obviously, the big draw was the Rangers "Blue Carpet" event.
One of my good friends, that I've mentioned on this blog before, a one BORGATA RAY, attended the Blue Carpet ceremony. I've been good friends with Ray for 15+ years and he's one of the people I go on my road trips with. We are also very concerned with our workout techniques and finding gyms on the road, as you can tell:
From gathering from what I read on social media and from what Ray told me personally, Henrik Lunqvist was the most fan-friendly player at this Blue Carpet event. Obviously, Ray knows that I would trade Lundqvist & his contract at the drop of the hat. So when I got to the city and texted Ray to see where he was, it gave him great pride and joy to send me a picture, accompanied with the caption, "Just hanging out with my King":
All jokes aside, from what Ray told me, it seems that Lundqvist took the most time out to mingle and take pictures with fans. I'm speculating here, but it seems that the younger guys, maybe nervous, maybe not sure on how much time they had to dilly-dally, kind of rushed down the carpet. I also read on social media that Marc Staal was also very accommodating, so that would support my argument.
Before getting into the game itself, here are my last few blogs, in case you missed them:
---
---
---
---
---
---
---
---
To me, the highlight of the night had nothing to do with a Ranger player, past or present. To me, the highlight of the evening was the Rangers tribute to John Amirante, who passed away on April 17th of this year. As many know, Amirante was the long time voice of the Rangers, singing the National Anthem at every big Rangers game.
When you read this review, keep in mind that I was at the game, so there's stuff I miss, because I don't have access to replay and sometimes things happened on the opposite end of the ice that I may have seen better with television.
When the Rangers honored Amirante, I tweeted out that I hoped that segment aired on the MSG Networks. Fans told me that it did air and even better, MSG Networks uploaded the segment in its entirety. If you missed it, here it is:
Of note, I was sitting in section 111, and was a few rows behind the Amirante family. Re-watching this on video was more impactful, because I could see the faces of the Amirante family.
I gripe a lot about the Rangers, M$G and the MSG Networks, but in this one particular event, I thought they did a hell of a job. If the Rangers ever did a RINK OF HONOR, (You can read that blog here: http://doinow.com/nyrroh/) Amirante belongs in it.
As mentioned in previous blogs, when approaching this season, it's tough to really criticize. There is no longer the "WIN OR BUST" mentality, or for some, the basement brethren variety, the "WE GOTTA WIN FOR HANK" line of thinking. This 2018-2019 season is a stress free season, where as a fan, the Rangers are playing with house money.
Many of you are hoping the Rangers go 0-82, putting themselves at the top of the odds for the number 1 overall pick. I get that. Some of you are hoping for a playoff spot, noting what Vegas did last year. I get that too. What I think gets lost is that these players on this 2018-2019 team, do not care about the team's future. They don't care about draft picks. For the players of today, they are playing for the now. They are playing to feed their families, to be as good as the can be and to earn as much as they can earn. They can give two shits less about tanking or Jack Hughes.
I think the Rangers will find themselves somewhere in the middle of the pack, where they will be outside looking in at the final wild card berth. I would prefer that elite center, which Jack Hughes has the potential to be, but at the same time, I can't invest 3+ hours watching a game, then another 2+ hours doing this blog, just to sit there and root for the team to lose. Over the course of the season, that's over 400 hours invested in rooting for my team to lose. While I know it's best if the Rangers could land a Jack Hughes, at the end of the day, Sather & Gorton would draft another Swedish player anyway. After all, this is how the Rangers approach drafts:
I gotta tell you, even head coach David Quinn is growing on me. That doesn't change the fact that I would've never fired Alain Vigneault and that I would've preferred Patrick Roy over David Quinn, but I do like how Quinn is conducting himself thus far. I think what just irks me is the Rangers propaganda machine, which includes the NY Post, for saying the same things about Quinn over and over again and heralding Quinn as the second coming of Scotty Bowman. Keep in mind, Quinn's assistant coaching stint in the NHL was horrendous and as a coach of a college powerhouse, could never win a Frozen Four.
The Rangers and MSG Networks, looking to sell Quinn as King Midas, recently released a "mic'd up" video of Quinn displaying his coaching technique. You can view it here:
As a fan, it looks like Quinn is doing and saying all the right things. That said, even if the Rangers finish with under 25 wins this season, Quinn's win-loss record won't be an indictment of how he did this season. Furthermore, the Rangers wouldn't let that happen anyway, as the team and the network are protecting and coddling Quinn like the way the NFL coddles their quarterbacks. However, if Quinn starts benching Lundqvist, then all bets are off!
I think the Rangers have one goal this season and that's to be significantly better by April than they are now in October. When the 2018-2019 regular season comes to an end, the Rangers should have optimism heading into 2019-2020. Over-achieving, by flirting with a playoff run, would pump some fans up even more, even if that's not what's necessarily best for a rebuild. However, keeping Lundqvist and Staal isn't best for a rebuild either, yet here we are.
Since this blog is late and you probably know what happened in the game itself anyway, I'm gonna fly through the game review portion of this blog and not going to go 10,000 words. Plus, I want to be able to watch the Yankees game tonight!
As usual, here's the box-score, courtesy of ESPN.com:
1st Period
No Goals Scored
2nd Period
3:54

Filip Forsberg

(1)

Assists: Kyle Turris, Craig Smith

1
0
7:37

Jesper Fast

(1)

Assists: Filip Chytil

1
1
3rd Period
3:28

P.K. Subban

(1)

Assists: Mattias Ekholm, Colton Sissons

2
1
18:36

Colton Sissons

(1)

Assists: Ryan Ellis, Mattias Ekholm

3
1
19:25

Pavel Buchnevich

(1)

Assists: Mika Zibanejad, Mats Zuccarello

3
2
| | | | | | | | | | | |
| --- | --- | --- | --- | --- | --- | --- | --- | --- | --- | --- |
| SA | GA | SV | SV% | ESSV | PPSV | SHSV | SOSA | SOS | TOI | PIM |
| 32 | 2 | 30 | .938 | 28 | 0 | 2 | 0 | 0 | 58:52 | 0 |
| | | | | | | | | | | |
| --- | --- | --- | --- | --- | --- | --- | --- | --- | --- | --- |
| SA | GA | SV | SV% | ESSV | PPSV | SHSV | SOSA | SOS | TOI | PIM |
| 36 | 2 | 34 | .944 | 33 | 0 | 1 | 0 | 0 | 60:00 | 0 |
As a whole, when looking at this game as a Rangers fan, I thought this was a good game overall. Were their mental lapses and brain farts on the ice? Yes, but that is going to happen to any team and in any game. No one plays a flawless 60 minutes. The competition in the NHL is too good, where there will be turnovers in any game.
Going into this game, after seeing the Capitals whoop the Bruins 7-0 the night before, I was expecting a 6-1 or a 5-2 kind of win for Nashville here. Instead, the Rangers held their own. The Rangers even logged more shots than the Predators, with a final total of 36 shots, as compared to Nashville's 33 shots.
As we all know, Nashville is no slouch. They are a Stanley Cup contender. They are built to win now. They are an NHL powerhouse. They have the current Vezina Trophy winner, in Pekka Rinne. They have one of the best defensemen in the league, in PK Subban. They have a strong collection of forwards and have a Stanley Cup winning coach behind their bench. For the Rangers, with all their woes, to hang in there with Nashville for 58:30, until Nashville scored an empty net goal to push a 2-1 score to 3-1, that's really making a statement to me.
During parts of this game, the Rangers were jammed and had trouble sustaining an attack. However, when they had an attack going, they had several GOOD LOOKS, but Rinne was able to keep the Rangers off the board. Lundqvist himself, while not even close to an elite goalie in this league anymore, dialed it back and had a good game. Of course, he is still prone to giving up 50′ foot goals and a PK Subban blast from the blue line wound up being the game winner.
I thought the Rangers played hard, even if they were out-matched. They didn't give up and get lazy.
As I said, it's tough to criticize a team rebuilding, but I thought Vlad Namestnikov looked blah. With every game, he strengthens the argument of "He only looked good because he played on Tampa's top line with Stamkos & Kucherov." As someone who envisions Lettieri as someone who could be a huge fan favorite here, I thought Namestnikov held Lettieri (and Howden for that matter) down a bit. When Namestnikov got his two year/$8M deal in the off season, I was shocked. While the money doesn't mean much for a team rebuilding, I just don't see #90 as a major asset.
Kevin Shattenkirk looked terrible to me as well. Keep in mind, all my thoughts are based off of one night and in a game where the Rangers played top competition. What I'm saying here isn't an indicator of what's to come. Just in this game particular, I thought Shattenkirk looked bad. We all know that #22 isn't here for his defense, and is basically a fourth forward when he's on the ice, but if you're going to be prone to defensive mistakes, you gotta make it up with your offense. When your team is scoring only one goal, you can't play that "El Matador" defense.
In what was already known – Mats Zuccarello will never shoot the puck at a wide open net. This is why I'd like to see Zucc and Lettieri on a line, as #95 will fire the puck whenever it's dished to him.
While it is cheap to blame poor officiating for wins and losses, the Rangers certainly had every reason to moan and groan at the zebras. Kevin Fiala high sticked, and I mean blatantly high sticked, Adam McQuaid. No call. On the next faceoff, PK Subban blasted his shot from the blue line for the GWG. Before that, Pavel Buchnevich was boarded. No call there either. Bullshit.
As far as what was called, there was an embellishment call on Vinni Lettieri. I don't get it. If someone commits a penalty, who cares how the person being fouled reacts? I can get penalizing players for diving, but this wasn't a dive.
Of course, nothing is guaranteed and this is a hypothetical, but the Rangers should've had three powerplays in this game before Subban broke up the 1-1 tie. That's on these refs, who seemed to be in preseason mode.
The loudest MSG got during this game, wasn't for Jesper Fast's goal, which came off a sweet pass from the teenager, Filip Chytil. Instead, the roof nearly blew off when the referees finally decided to blow their whistle and call PK Subban for interference, with under two minutes to go in the 2-1 game, that favored the cats.
Everyone thought the Rangers would then have a 6 vs 4 PP to close the game out, but instead, the Rangers got caught for having 7 men on the ice. Not 6. 7! Of note, I was told that Sam Rosen pointed out the penalty to Micheletti. Micheletti kept arguing the Rangers had an extra skater because they just pulled Lundqvist. Sam then had to explain the Rangers had 7 skaters on the ice and Micheletti was dumb-founded.
On the ensuing faceoff, the Predators got the puck and Colton Sissons scored from deep to seal the win. Buchnevich would add a goal with 30 seconds remaining, but it was too little too late, 3-2 your final, in favor of the hillbilly cats.
I have no problem with this loss because to me, everyone played hard. While I was hoping McQuaid would fuck someone up for boarding Buchnevich or after the high stick he took, it wasn't meant to be. That said, he was hitting guys and I liked his presence out there.
The Rangers did a lot of good out there, especially against the caliber of team they were playing. I'm looking forward to seeing on how Quinn leads this team as we move along in the season.
If there's one thing that truly bothered me about this game, it was the normal "throw everyone under the bus" Henrik Lundqvist post game interview.
Here's Hank's post game interview:
"It could have easily been a tied game in the end." – @HLundqvist30 #NYR pic.twitter.com/7euKXJjX9W

— MSG Networks (@MSGNetworks) October 5, 2018
It's game 1 and again, this season isn't about racking up wins for the Rangers. Even so, after the first 60 minutes of the season, Lundqvist, who did play well for the most part, attacks his teammates in his first sentence. He's blaming guys for not finishing. He's blaming guys for not scoring. I mean, during the game itself, he was doing his princess antics and was whining like Peter Brady, when dressing down Kevin Shattenkirk:
PK SUBBAN SIZZLES ONE PAST LUNDQVIST! PREDS LEAD 2-1!#Preds pic.twitter.com/TVrTEf5Fun

— NHL Daily 365 (@NHLDaily365) October 5, 2018
Like Ron Duguay in his interview from last week said and as others have said, in a different era, Lundqvist would have teeth kicked in for treating his teammates like this. It's such sissy behavior and it takes away from a game that he was actually playing well in.
And of course, there was no question about Lundqvist giving up all these long range goals on a consistent basis.
End of the day, how does Lundqvist burying his teammates help a team rebuilding? How are the young guys getting better when their egomaniac Swedish princess is calling them out? How does that better the team?
If anything, if Lundqvist had to blame someone but himself for not being able to stop 50′ shots, I would've liked to hear Lundqvist blame the crappy officiating for the non-calls. It just doesn't help the team to have this guy make his faces and blame them for losses.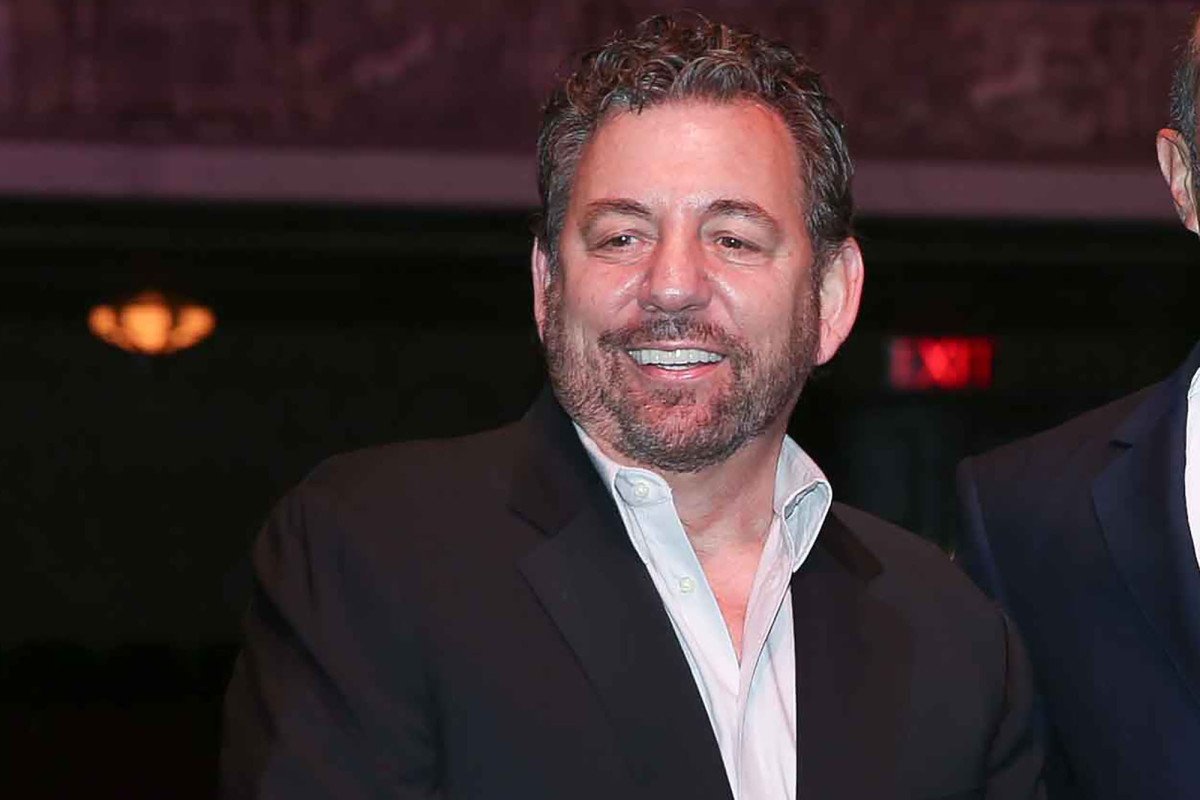 From the "Sad, Yet True" file, James Dolan is getting a 20% raise this season. Check out the article about Dolan's raise here: https://nypost.com/2018/10/04/james-dolan-gets-20-percent-raise-from-msg/?utm_campaign=SocialFlow&utm_source=NYPTwitter&utm_medium=SocialFlow
The guy owns the Knicks and the Rangers and neither has won a championship in 50 combined seasons. But hey, I guess with all the  $14 beers, Dolan can get a 20% raise. What a fucking joke.
Knowing the world we live in, the next person to get a 20% raise will be the head honchos at NJ Transit. Did you hear about what happened yesterday? If not, check out this link: https://www.nytimes.com/2018/10/04/nyregion/nj-transit-derailment-delays.html
I don't know how a train derails inside of Penn Station. You've only been doing this for a 100 years. In any event, due to the problems with NJ Transit, many Ranger fans had to eat their tickets as they couldn't make the game.  One of my friends, a season ticket holder, commuting from Warren County, NJ, had to just turn around. If season tickets weren't expensive enough, the majority of fans rely on mass transit as transportation to the game and mass transit is as reliable as Lundqvist handling a 50′ shot.
And lastly, as I try to wrap this up quick, the Rangers were pushing season tickets all night. From ads on the scoreboard to agents in the rotundas, the Rangers looked as desperate as a crack addict looking for a fix. Keep in mind, the Rangers have undercut their season ticket holders with these "All For One" passes. Inside of M$G is more expensive than ever. If you're in that 200's/400's tier, forget about it, it's like a zombie horde from "The Walking Dead" in between periods.
MSG isn't what it used to be and that aura of days ago is long gone. Even the celebrities featured during the game were weak. I didn't even know half of them.
Every season, I usually buy a couple of games in advance from one of my friends who has season tickets. The rest of the season, I'll do the Stubhub trick. Going into this season, I talked about how the Rangers are desperate to sell season tix. In the section I'm in, it was all new faces. Even for opening night, my friend didn't want to go. I don't know if that was the same deal for others, but the faces I saw at previous home openers weren't here. Instead, I had a row of Predator fans in front of me, and for some reason, some Pittsburgh Penguin fans in my row.
With all these new faces, it would be nice if the Rangers and MSG reminded these people of fan etiquette. It is obvious, that the dumbass blacked out drunk Yankee fan who dumped a beer on an A's fan is wrong. That fan should be banned from the Stadium, because it's a pussy move to instigate a fight when it's one fan vs 374364736 people.
When it comes to hockey, I am going to fight the good fight. I will be the Rosa Parks of MSG! (Can't wait to see how my detractors twist that obvious joke around! And really, if you don't have a sense of humor, I don't want you reading these blogs anyway!)
During this game, (I have an aisle seat) I had people trying to get in and out while the game was being played. They were visibly upset if I didn't move. I told them I would not get up while the game was going on and they were just stunned.
Listen, I got a shitty bladder too, because I drink a lot and have to pee. That's why I have an aisle seat so I don't have to disturb someone. I can bolt to the bathroom between periods or during a TV timeout. If you're sandwiched somewhere with a seat 12 or seat 13 ticket, wear a fucking diaper, because I'm sick of these people getting up and down while the game is going on. If the puck is moving, you shouldn't be moving from your seat.
The ushers don't seem to give a fuck either. During the whole game, you had these fucking jerkoffs going up and down, and that's just the vendors. As talked about in previous blogs, NO ONE IS BUYING YOUR FUCKING COTTON CANDY! Fans get up and down to buy beer all game and of course, MSG closes their beer stands and doesn't have beer men working the aisles. But hey, keep pumping that fucking sugar fluff bullshit.
I guess my aisle end partner, sitting in seat 22 (I was in seat 1) was more liberal than me and let these people come in and out all game. The best is that I'm focused on a play during the game, and I got some guy saying excuse me, as he juggles his pop corn and vat of soda. Sorry pal, wait for the whistle.
I shall fight the good fight until fans learn to respect the whistle! Thank you Rosa Parks for this inspiration!
Oh, and don't get me started on the people who stand up every time the Rangers take a shot on goal. I wish them the same fate of Lieutenant Dan from "Forest Gump."
Quick news for the weekend:
— Cody McLeod is skating with the fourth line and may play tomorrow in place of Vlad Namestnikov. I'm for it.
— Henrik Lundqvist is starting in Buffalo and Alexandar Georgiev is starting Sunday in North Carolina. WOOOOO! I will be there and I won't have to see Lundswiss make faces all game. I will say, if you're working with the premise that you need Lundqvist to win, I'm surprised Lundqvist is playing last place Buffalo over a divisional opponent. Then again, I'm not surprised!
— I'm heading to Raleigh tomorrow. I don't think I'll have anything up after the Buffalo game unless something major happens. I'll have something up late Sunday/early Monday with a report of my time in Carolina.
As always, thanks for reading and….
"LET'S GO RANGERS!"
Sean McCaffrey
BULLSMC@aol.com
@NYCTHEMIC on twitter