What's up everyone and welcome to another blog here on BlueCollarBlueShirts.com. The Rangers, riding what felt like a rare two game win streak, came into Minnesota, looking to go on their first three game win streak of 2018. Instead, the Rangers dropped a tough game to the Wild, losing 3-2. Where the Rangers were so close to a victory tonight, led by the new faces in the line-up, an old familiar face cost them the two points, in the name of a one Henrik Lundqvist.
There were multiple storylines in tonight's game. You had several Minnesota natives wearing the Rangers white jersey. You had another player added to the N.Y.E.R, this time in Steven Kampfer. You had another Wolfpack defenseman call-up. You have a team, with their backs to the wall, trying to win. You have rumors about player trades. There's just so much going on in Rangerstown right now, but perhaps the biggest story of tonight was the terrible first period performance by Henrik Lundqvist. The Rangers just couldn't climb out of the quick 3-0 hole their "franchise bedrock" put them in.
However, these new baby Rangers shouldn't hang their heads. They played hard and they played well. Minnesota Wild goalie, Devan Dubnyk, just came to play. Despite having a harder workload than his counterpart, Dubnyk wouldn't surrender the quick three goal lead he was given. Once the Rangers pulled Lundqvist and went for the extra skater, you knew the game was over. Sadly, the Rangers still remain without a 6 vs 5 extra attacker goal this season.
I don't have the stats in front of me, and if you're a regular reader, you know I gotta be up at 4:30am, so I don't have time to look it up, but let's say the Rangers have at least pulled their goalie 12 times this season. That number sounds about right/fair.
In these 12 games, the Rangers could not find a goal, while down one goal and with the goalie pulled. Now pretend the Rangers scored a goal on just two of those occasions. At the very least, they have two extra points and possibly four. Instead, they have 0. When you look at some of the reasons why the Rangers aren't a playoff team right now, while you're not winning Stanley Cups based on how you play with your goalie pulled, this stat is just one of the many reasons that the Rangers aren't a playoff club. Those hypothetical 2-4 points would put the Rangers in the playoffs, if the season ended today.
And as you know, the biggest reason the Rangers aren't a Stanley Cup contender – they employ the highest paid goalie in a league, where goaltending is no longer the priority in winning a Stanley Cup.
There's a ton of stuff to get into today, so let's get started. As usual, here are my last few blogs, in case you missed them:
---
---
---
---
---
I've talked about this recently in these blogs. Every time I think I'm caught up with all the latest Ranger news, the off day, in-between games, produces even more news. It's like a constant state of catch-up!
The Rangers got some bad news and good news on Monday. The bad news was that Steven Kampfer, who has been more reliable than most on defense, is practically out for the rest of the season, with a fractured hand.
The good news is that Chris Kreider is almost ready to return. According to Larry Brooks, no stranger himself to fake news, Kreider is expected to practice on Wednesday in a non-contact jersey. While I think it's more of a coincidence than a fact, once Kreider went down with his blood clot, the Rangers slide to the cellar began.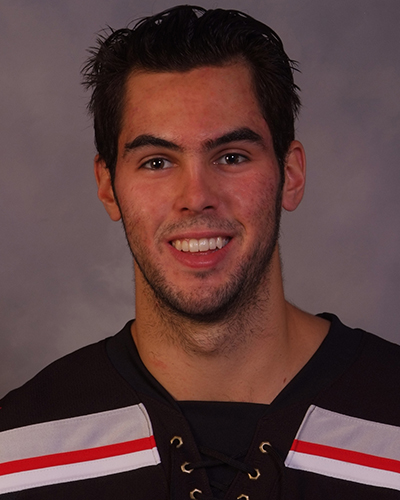 Here's the Rangers press release on Sproul:
New York Rangers General Manager Jeff Gorton announced today that the team has recalled defenseman Ryan Sproul from the Hartford Wolf Pack of the American Hockey League (AHL). In addition, Rangers defenseman Steven Kampfer will be sidelined for four-to-six weeks after suffering a fractured hand.

Sproul, 25, has skated in 41 AHL games with the Grand Rapids Griffins and Wolf Pack this season, registering 10 goals and 12 assists for 22 points, along with 28 penalty minutes. He is tied for fourth among AHL defensemen in goals this season. Sproul tallied a point in each of his last three AHL games with the Wolf Pack, registering five points (three goals, two assists) over the span. In addition, he has registered eight points (six goals, two assists) in his last six AHL games and nine points (seven goals, two assists) in his last nine AHL contests. Sproul tallied two goals, including the game-winning goal in overtime, on Feb. 7 vs. Bridgeport.

The 6-4, 205-pounder has skated in 256 career AHL games over parts of five seasons, registering 38 goals and 75 assists for 113 points, along with 127 penalty minutes. Sproul has tallied at least 10 goals in three of his four full seasons in the AHL. He was selected to the AHL All-Rookie Team in 2013-14.

The Mississauga, Ontario, native has also skated in 28 career NHL games over parts of two seasons (2013-14; 2016-17), all with the Red Wings, registering one goal and six assists for seven points, along with six penalty minutes. Sproul made his NHL debut on Apr. 13, 2014 at St. Louis, and he registered his first career NHL assist/point while skating in his second career NHL game on Oct. 21, 2016 vs. Nashville.

Sproul was acquired by the Rangers from Detroit in exchange for Matt Puempel on Oct. 21, 2017. He was originally selected by the Red Wings in the second round, 55th overall, of the 2011 NHL Entry Draft.
With all the injuries and roster movement, here is what Alain Vigneault ran with tonight:
First Line- Rick Nash/Mika Zibanejad/Mats Zuccarello
Second Line – Michael Grabner/Kevin Hayes/JT Miller
Third Line – Jimmy Vesey/David Dessharnais/Jesper Fast
Fourth Line: Cody "I'm Not Tanner Glass" McLeod/Peter Holland/Vinni Lettieri
First D Pair – Brady Skjei/Neal Pionk
Second D Pair – Nick Holden/Tony DeMAGAngelo
Third D Pair – John Gilmour/Ryan Sproul
As mentioned, Lundqvist was in net, with ALEXANDER THE GREAT, aka Alexander Georgiev, as the back-up.
Fun fact: Nick Holden, in his career, has played more games than the other five Rangers defensemen, in their careers, COMBINED.
The NY Post beat writers, Larry Brooks & Brett Crygalis, have had a busy week. Brooks broke two major stories this week. The first one was about Kreider's imminent return. The other was a story on how Senile Sather, the worst General Manager & Team President in the history of NY sports, and his puppet, General Manager Jeff Gorton, have both been retained through the 2018-2019 season. For those looking for an angle here, Alain Vigneault's status was not addressed, although he was extended last season.
The Post also did an article on Lundqvist's response to AV calling him out. In tonight's game, Lundqvist gave up 3 quick goals. Some just walk the walk, some just talk the talk.
And while it's not worth getting into too much, for those keeping track, "Copy, Paste and Plagiarize" Sean Hartnett, of CBS Sports, quickly re-wrote the Post's articles as his own the next day. He also wrote a glowing article on Lundqvist, one that dripped and reeked of fanboyish fan fiction, that made you wonder how he has a job in journalism. So much for presenting both sides of the story. Hartnett should just get a blog. At least people like me don't pretend to be journalists!
Trust me, I'm almost at the point of the blog, where you know, I discuss the game itself!
The Rangers, despite being the most profitable team in the league, are sending SOS signals of desperation to the fan base. I don't have access to their season subscriber numbers, nor do I know anyone who does, but I've never seen the Rangers beg for money so bad, as they have done this week.
As mentioned a few blogs ago, the Rangers are already hitting up their season subscribers for renewals. A nice little clause was that the Rangers told their fans that they need their deposit money now and that they reserve the right to jack up ticket prices at their discretion. Talk about bad business practices.
I thought (it was later confirmed by Larry Brooks) that if the Rangers made the playoffs, they would hike the prices. I also thought, that if they missed the playoffs, the Rangers would give some bullshit statement, such as "WE LOVE YOU, OUR FANS, THAT AFTER 8 STRAIGHT PRICE INCREASES, WE ARE PUTTING AN END TO IT IN 2018-2019." What would've been left out of that proclamation, would be the Rangers spiking the prices once they made the playoffs again.
In essence, if you're a season ticket holder, are you rooting for the Rangers to make the playoffs this season, at the expense of your wallet? Or are you rooting for a tank, this way your tickets stay at the insane prices that they already are? Talk about a Sophie's Choice dilemma.
After my last blog, the Rangers now have a pre-recorded/automated Henrik Lundqvist begging fans to pony up for 2018-2019 season tickets now. That's another reason why the Rangers won't trade him. They would rather lose with him, than win without him. The Rangers think they need Lundqvist for marketing. Here's a good marketing strategy – win a fucking Cup. Fans will pay whatever you want after that.
The Rangers, who under the guise of "Fan Appreciation Night", were doing various giveaways. The big giveaway was the Rangers offering a team signed stick, which you had to give them your email address for. As soon as you gave your email out, you were emailed this:
The perks of the "Deposits" section had me cracking up. If the Rangers were truthful, they would've said this:
Deposits: –
A great way for us to make interest on your money for a game that will be played over a year from now.
Guarantees the beer concession stand in your section will be closed.
Allows us to tell you to your face that you can't sit Center ice in the 100's for even $250 a game.
Enjoy being the first one fucked with our tier pricing and "All-For-One" tickets.
I'm telling you, as someone who attends 30+ Ranger games a year, the best and cheapest way to go to games is using the Stubhub trick. Not familiar with the ins and outs of the Stubhub trick? Check out the menu section of this blog.
The M$G Networks pregame show was a funny affair, littered with misleading news. Look at the graphic above. M$G tries to present to you that both Lundqvist & Dubnyk are hot right now. They sampled Dubnyk's last three games, but only sampled Lundqvist's last two games. Too bad the Vezina voting can't ignore all the four goals allowed games either!
Steve Valiquette, one never to shy to defend his friend/former teammate, came up with some funky stat, straight out of a shady defense lawyer's playbook, where he said aging/older goalies are playing the puck better in certain situations.  I also drink Miller Lite, over Molson Canadian's, in certain situations. Doesn't change the fact that I have a beer gut, just like this stat doesn't change the fact that the Rangers can't win a Cup when your goalie is your top priority.
Oh, and Valiquette, who's been pretty good on his pre-game analysis more times than not (I can think of plenty of times, where in his preview, he said a few things and then boom, it happened immediately in the game) had to drink from the bottle of reality after the first period, as Lundqvist gave up three quick goals. My haterade remained fresh and tasted quite right tonight!
And please, I know NYR twitter has various opinions on Vally, so before you send me the negative comments,  I like him. I don't get the hate on him. I'm not a chart or stat guy, but you can't deny the work he does. It still baffles me that the playoff bound TORONTO MAPLE LEAFS use his stat services, but NYR, you know, the team that employs him, does not.
What wouldn't bother me, is having a defenseman on the pregame show, joining Duguay and Vally, to give the perspective of a defenseman on the broadcast. That would be some entertaining TV.
The bottom line is this – you can take any stat, and twist, distort and present it to support any argument. The fact remains, not one Top 5 paid goalie in the cap era has won a Cup. That's the drum I've been beating for years, and no one has been able to change my tune. I mean really, do you see the Canadiens winning a Cup next season, when Carey Price becomes the highest paid goalie in the league? Highly unlikely.
Similar to the game against the Winnipeg Jets, the Rangers didn't have the best first period. However, they followed the first period with an excellent second period. If you're one of those people who credit Lundqvist for carrying the team when they win, like in the Jets game, then you have to give him the blame for tonight's loss. Quite simply, it was 3-0 early, and despite numerous changes, the Rangers just couldn't get over the hump.
Let's go to the ESPN.com box score, then my recap:
1st Period Summary

Time
Team
Scoring Detail
NYR
MIN
3:09

Eric Staal (25)
Unassisted
0
1
4:34

Zach Parise (3)
Unassisted
0
2
6:17

Marcus Foligno (6)
Assists: Joel Eriksson Ek, Daniel Winnik
0
3
8:50

John Gilmour (1) (Power Play)
Assists: Kevin Hayes, Anthony DeAngelo
1
3
Time
Team
Penalty Detail
7:29

Nino Niederreiter: 2 Minutes for Delaying the game
17:37

J.T. Miller: 2 Minutes for Interference of Matt Dumba

2nd Period Summary

Time
Team
Scoring Detail
NYR
MIN
11:46

Kevin Hayes (13) (Power Play)
Assists: Neal Pionk, Michael Grabner
2
3
Time
Team
Penalty Detail
1:24

Nino Niederreiter: 2 Minutes for Holding Ryan Sproul
9:08

Nate Prosser: 2 Minutes for Slashing Kevin Hayes
9:36

Rick Nash: 2 Minutes for Cross checking Ryan Suter
10:31

Matt Dumba: 2 Minutes for Slashing J.T. Miller
Goaltending Summary
Rangers

New York Goaltending

Player
SA
GA
Saves
SV%
TOI
PIM
H. Lundqvist
29
3
26
.897
58:50
0

Wild

Minnesota Goaltending

Player
SA
GA
Saves
SV%
TOI
PIM
D. Dubnyk
34
2
32
.941
59:56
0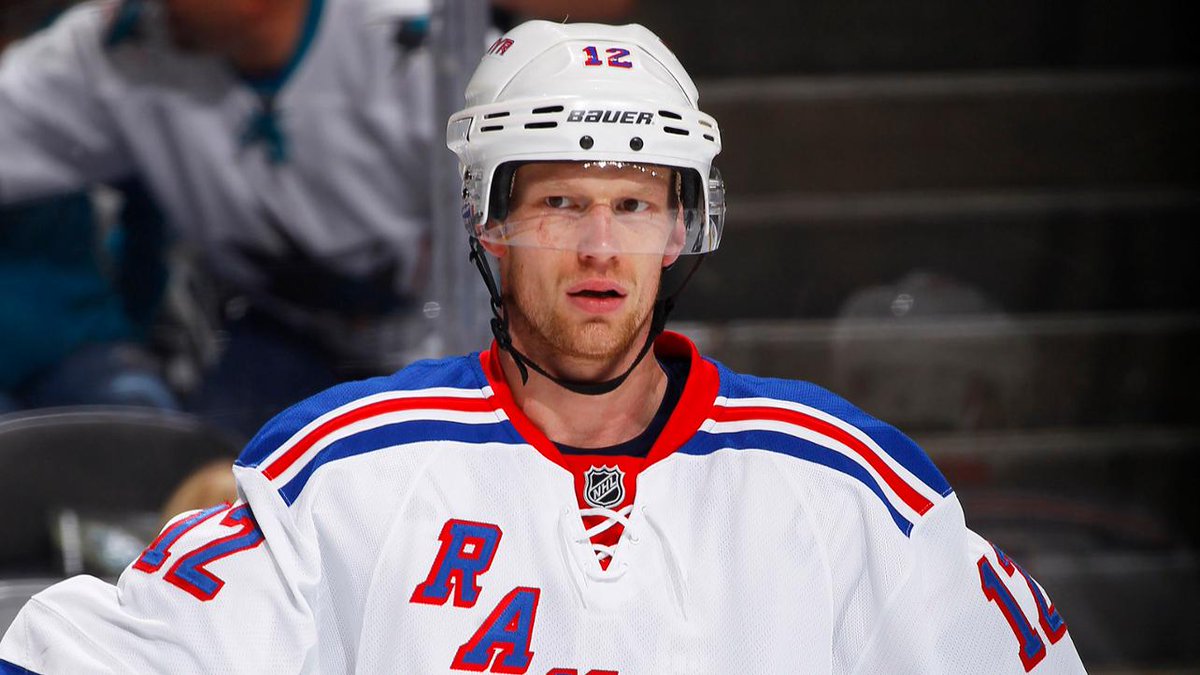 Eric Fucking Staal. Yes, the same Eric Staal, acquired for the 2016 playoffs, like many ex-Rangers, made his presence felt tonight.
Isn't it amazing how during the course of a 91 year history, very rarely, does a big name signing ever work out? For every Mark Messier, you have your Bobby Holik's, Scott Gomez's, Eric Lindros's, Rick Nash's (Did I say that?) and of course Eric Staal.
In the case of Eric Staal, as talked about previously on this site, during his brief NYR tenure, he wasn't used properly. The proof is in the pudding, as he's been amazing in Minnesota and has returned to All-Star form. The Rangers, not wanting to break up their first and second line chemistry, shoved Staal on the third line. Even more baffling, they made him a winger, instead of at his natural position as a center. In turn, Staal never was comfortable, nor panned out.
Now in Minnesota, Staal is a first line center and playing his best hockey in years. He also, like any other ex-Ranger ever, made sure to score right away in this game. At the three minute mark of the first period, this happened:
Eric Staal with nice wrister.#MNWild #NHL pic.twitter.com/CS1yYe2z2l

— Tristen Eicher (@TristenEicher) February 14, 2018

1-0, bad guys. On the bright side, this goal didn't happen in the first two minutes of the game! Good work Hank. However, it was another first shot for a goal allowed by the KING. How regal and majestic.
Of course, the Lundqvist defenders blamed a turnover for this goal. When will these people get it through their skulls that NO DEFENSE IS PERFECT. Every goalie deals with turnovers. Is every turnover a free pass for a goal? Lundqvist is paid the most money in the world, at his position, to be the last line of defense and make the big stops. Also, this Staal goal, is a shot that is saved routinely around the league 99% of the time. I mean, the Rangers had a bunch of shots, and no matter how hairy, even hairier than Micheletti's palms, Dubnyk bailed his defense out.
Not even 90 seconds after Staal's goal, Zach Parise, the former one-time Devil and once the apple of NYR's free agency eye, made the score 2-0. Take a look:
Welcome to my office. #parise #mnwild #Sneaky pic.twitter.com/SXHRftMfOG

— MN Wild Child (@MN_Wild_Child) February 14, 2018
Lundqvist, with his scepter on the ice again (I counted three times that he was without his stick, could've been more) gave up another quick goal, on a puck that went off Nash. However, if Hank had his stick and legs closed, the score remains 1-0. Instead, it's 2-0 bad guys.
Another 90 seconds passed and this time it was Marcus Foligno laughing at the royally overpaid one:
MARCUS FOLIGNO CAPITALIZES OFF THE RANGERS TURNOVER AND SLAMS ONE HOME TO MAKE IT 3-0! pic.twitter.com/LRiEmfhY6K

— NHL Daily 365 (@NHLDaily365) February 14, 2018
That's a goal the crybaby has been giving up all year. The Rangers now found themselves down 3-0, with over 53 minutes left to play. If there is anything nice to say about Lundqvist, he played well enough for the rest of the game. He wouldn't be challenged in the strong Rangers second period and made a few saves, preventing a two goal lead, in the third period.
Just keep this in your head later – this is Hank's reaction to the third goal:
#NYR pic.twitter.com/LKww8v1Qkf

— Giles Ferrell (@gilesferrell) February 14, 2018

At this point in the game, despite a failed "rallying of the troops speech from AV", (Foligno scored immediately after the speech) AV motioned to Alexandar Georgiev to get ready.
I just don't get this. Why does AV have to see Lundqvist give up four goals before pulling him? Why make the lead so insurmountable, that you have no chance of coming back? I would've pulled Hank after the second one, and would've had him deported to the bench immediately after the third, especially after his hissy fit.
Instead, AV left King Crybaby in there. In the interim, Nino Niederreiter was boxed for delaying the game and on the ensuing PP, rookie John Gilmour, became the 700th player, in Rangers history, to tally a goal:
A look at John Gilmour's one timer for his first NHL Goal #NYRvsMIN pic.twitter.com/5kJ6EJIj7N

— RNYRF (@RNYRF) February 14, 2018
A one timer PPG for the rookie defenseman. With the way the Rangers defense played tonight, you may never see Brendan Smith again.
We would later find out, that now at 3-1, AV decided to keep Georgie benched, and wanted to stay with his number 1 goalie, despite looking like a number 2 in the first period. For argument's sake, it worked out, as Lundqvist was flawless the rest of the way.
At 3-1, this was the point in the game where Micheletti and Rosen raved about "Mickey's Dining Car", as the best diner in Minnesota. How can anyone take what these two buffoons say about food seriously, when they also tell you how great Papajohn's pizza is? Credibility lost! SAD!
JT Miller would be penalized, late in the first period. Michael Grabner, the guy FINALLY GOOD ENOUGH TO PLAY ON THE FUCKING POWERPLAY, as you'll see later, created another PK breakaway chance. If 40 remains with the club, that's your Steven McDonald award winner.
3-1 bad guys, after one.
The second period was all Rangers, as they dominated the Wild. They even out-shot the home team, to a tune of 19-8. While the Rangers got one goal in the period, they really missed an opportunity to tie the game. With the way these rookie defensemen have been playing, it might be time to call up some rookie forwards. The Rangers could've used some scoring big time.
As mentioned before, another reason for the Ranger woes is that the team is never 100% hot at the same time. Lundqvist can be really good, or can flat-out stink. The defensemen can be as porous as a levee during Hurricane Katrina or could be as stiff as Micheletti's dick when he sees a shirtless Lundqvist. The special teams run hot and cold too. The Rangers just can't sustain enough positivity for an extended period of time. It's hurt them all year.
Of note, it was also during this time that the M$G Networks showed Adam Graves sitting with Michael Sauer. In case you forgot who Sauer is/was, take a look at this:
This hit is just a little over 6 years old. As you may know, Sauer, once heralded as a player part of the Rangers future, would never play again. A career ripped away from a man in his mid-twenties, due to a concussion.
What is really shocking, and really, this is shocking to me, which says something, because I'm not one of these internet snowflakes that you will encounter, is how the announcers hammed up the hit. They were celebrating it and popping champagne bottles.
When the NHL is eventually sued and Gary "CTE doesn't exist" Bettman is forced to testify in court, you can look to these types of hits. But hey, at least the NHL reverses goals based on skates being a cunt hair over the blue line!
Oh and speaking of Phaneuf, he was traded today.  Dion Phaneuf and Nate Thompson are now members of the LA Kings, while former Ranger, Marian Gaborik and Nick Shore are now playing in Canada's capital, in Ottawa.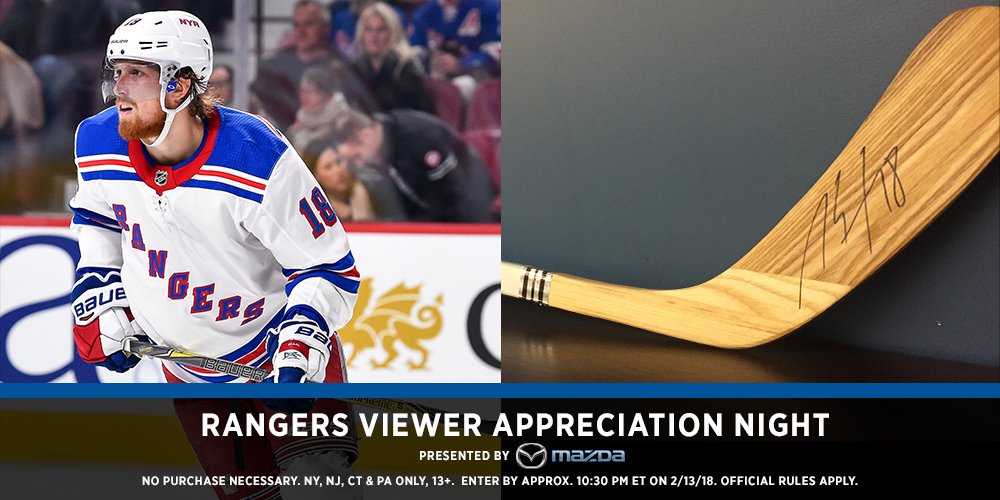 Two defensemen really stuck out for the Rangers tonight, in Tony DeAngelo and John Gilmour. Just like Lettieri, neither were shy about shooting the puck. This is the type of stuff that you want to see. DeAngelo, who has been strong since returning to the team, played over 21 minutes, a vote of confidence from Alain Vigneault.
The Rangers, controlling the puck for most of the second period, went through a sequence, mid-period, where penalties kept being called. Nate Prosser slashed Hayes, good for a NYR PP. During the PP, Nash after being whacked and smacked himself, was banged for cross-checking Ryan Suter, after a second retaliation cross-check. Then, Matt Dumba went to the box, after breaking JT Miller's stick on a slash.
The result of all this – MICHAEL GRABNER FINALLY GOT POWER PLAY TIME!
I will always be known as the conductor of the TRADE LUNDQVIST train. I get it. However, I feel and I know many of you feel, that I make some other good points too, that may be lost in these Lundqvist pinata blogs.
One point, that I've been screaming about since last season, was that Michael Grabner should be on the PP. Whether it was roster depletion or Nash in the box, we FINALLY saw what I've been begging for – number 40 on the PP. The result? An assist. In other words, Grabner is averaging 1 point for every 30 seconds of PP time logged!
Oh and what did Grabner assist on? A seeing-eye PP goal, from Kevin Hayes, who looked hesitant to shoot! Take a looksie:
Neal Pionk with a blocked shot that springs this Kevin Hayes goal. #nyr #mnwild pic.twitter.com/Af12hnVhF0

— Giles Ferrell (@gilesferrell) February 14, 2018
I loved everything about this goal.
Here's Neal Pionk, blocking a shot, because Lundqvist was shakier than a married man going home with lipstick on his collar. Then, Grabner makes a cross ice feed to Kevin Hayes. Hayes, who may be one of the longer tenured Rangers on this team, once all these rumored trades are done, fought the urge to pass and shot the puck. It caught Dubnyk off-guard and boom 3-2, at the 11 minute mark of the second period. You couldn't ask for a better goal.
Unfortunately, that would be the last Ranger goal of the game.
After forty minutes, here's how the two teams looked:
SECOND PERIOD INTERMISSION REPORT #NYRvsMIN
RANGERS 2 WILD 3

GOALIES:
NYR Henrik Lundqvist 18 SV
MIN Devan Dubnyk 28 SV

SOG: NYR 30 MIN 21
PPO: NYR 2/4 MIN 0/2
PIM: NYR 4 MIN 8
FO WINS: NYR 19 MIN 23
HITS: NYR 14 MIN 12
TAKEAWAYS: NYR 2 MIN 2
GIVEAWAYS: NYR 0 MIN 6

— RNYRF (@RNYRF) February 14, 2018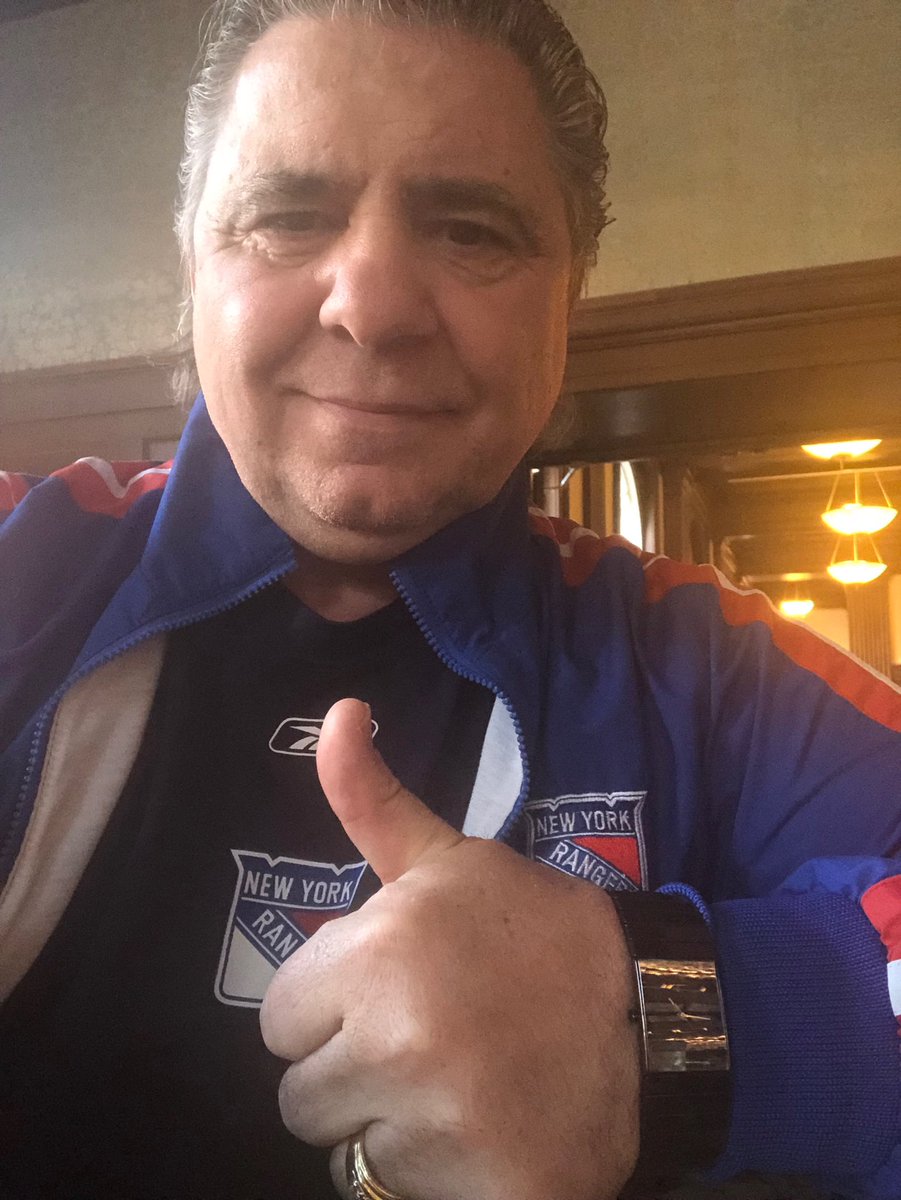 Shit, it's almost 1AM, I gotta go into fast forward mode.
The third period was like a late 1990's Devils game. Not much happened. The Wild out-shot the Rangers, 8-4. Both teams were focused on the defense and didn't allow either team to create much open space. As the time ticked down, I was embracing the inevitable – the Rangers weren't getting that shitty Papajohn's pizza third goal.
20 minutes turned to 15, 15 went to 10 and soon enough, it was formerly the FOXWOODS FINAL 5. Lundqvist made a few saves along the way to make it interesting, but as he finally went to the bench, with only a minute left, I had no faith that the team was getting that 6 vs 5 goal. They had one real good look at it, but Zuccarello watched a puck cross over the blue line and that was that. The team remains goalless this season, in this situation.
3-2 your final. A depressing loss to say the least, as the team played well, out-shot the Wild 34-29 and outside of the first ten minutes of the first, were better. Unfortunately, they ran into a goalie better than Lundqvist, which seems to be the case a lot in 2018.
Speaking of Lundqvist…
I'm trying to get to the end of the blog here, but I was tagged on twitter about 588588585 times about what Lundqvist said after the game. I'd be remiss if I ignored it, so sleep be damned. Here's what the egotistical crybaby had to say:
It was a turnover-fest, and that's why we lost this game.
It's too bad, we played really well after we settled down. But that start cost us, big time. We gave them every goal.
We beat ourselves, and it happens sometimes.
It's tough, especially the way we played the last 45-50 minutes, that's the way we need to start.
You can't win the game in the first period, or the first 40, but you can definitely lose it.
Is this asshole kidding me? When does he ever hold himself accountable? YOU, YOU ALONE, gave up three early goals, AS USUAL. The other goalie stopped more shots than you, stopped higher quality of shots than you, and only gave up PPG's.
Lundqvist leads the league in most goals allowed in the first two minutes of a game and most goals allowed on the first shot of the game. This has been the book on him for several seasons now. This is not a Talbot thing, not a Raanta thing or not a Pavelec thing. This is a Lundswiss thing.
Furthermore, the non-stop finger-pointing from this dildo will be detrimental to this team.
Someone explain to me, how a crusty cunty crybaby, blaming his defensemen after every fart or cough, is great for a rebuild? He's going to shatter the confidence in these kids. YOU CAN'T HALF WAY REBUILD A HOUSE! THE SWEDISH BITCH MUST GO!
For the people suggesting Hank stay around as a mentor for a rebuild, are you fucking kidding me?!?! The guy never takes accountability and blames everyone else. It's always "WE" after a loss and "ME" after a win.
I mean really, if you're going to go the full rebuild route, you're going to have games even worse than this, where the defense is atrocious. Is Lundqvist going to pout and finger-point after every one of those losses too? It's purely detrimental to the growth of the franchise.
You gotta tear it all down and it starts with Hank, his phone calls to get season tickets sold, be damned. You need a new goalie, (CZAR IGOR is my pick) to grow with a new core. You don't need Lundqvist doing the blame game and chastising rookies looking to learn. A whole new core most be developed together, as they learn and grow together. You don't need a cranky old loser to bring down this team.
I could go on for days on this, but I'll limit myself here. After all, I know I spend way too much time on this shit-prick as it is. However, and I have gotten some comments about this, even from people who love this blog, but how can I ignore Lundqvist when it's all the Rangers throw in your face? They are using him to get fans to part with thousands and thousands of dollars. He's the face that unfortunately runs the place. He's the key cog that needs to go in a rebuild, yet these idiots will still build around him and wonder why later why they can't win. It's just infuriating.
Updated Standings time, for those hoping for a playoff run:
| | | | | | | | | | | | |
| --- | --- | --- | --- | --- | --- | --- | --- | --- | --- | --- | --- |
| Metropolitan Division | W | L | OT | PTS | ROW | GF | GA | HOME | ROAD | L10 | STREAK |
| Washington | 32 | 17 | 7 | 71 | 29 | 176 | 165 | 20-8-2 | 12-9-5 | 4-3-3 | L2 |
| Pittsburgh | 32 | 22 | 4 | 68 | 30 | 182 | 174 | 21-7-1 | 11-15-3 | 7-2-1 | W2 |
| Philadelphia | 28 | 19 | 10 | 66 | 27 | 169 | 167 | 14-9-6 | 14-10-4 | 5-3-2 | L1 |
| New Jersey | 28 | 20 | 8 | 64 | 24 | 168 | 174 | 15-10-3 | 13-10-5 | 4-6-0 | W1 |
| Carolina | 27 | 21 | 9 | 63 | 24 | 158 | 169 | 15-9-5 | 12-12-4 | 6-3-1 | W3 |
| Columbus | 29 | 23 | 4 | 62 | 23 | 151 | 156 | 17-10-1 | 12-13-3 | 4-5-1 | W2 |
| N.Y. Islanders | 27 | 25 | 6 | 60 | 24 | 194 | 214 | 15-10-4 | 12-15-2 | 3-5-2 | L2 |
| N.Y. Rangers | 27 | 25 | 5 | 59 | 24 | 166 | 175 | 18-10-3 | 9-15-2 | 3-7-0 | L1 |
Due to Lundqvist's ineptness, the Rangers are now four points out of a playoff spot. Just imagine if they scored a 6 vs 5 goal every now and then.
Up next for the Rangers is a battle of last place, as the Rangers go to Barclays to take on the Islanders. The Rangers have terrible luck at Barclays and Halak has owned Lundqvist over the years.
The Islanders, who are miring in their own pity and despair, should eat up the Rangers if Lundqvist is in net. This might finally be the time to see what King Georgie, Boy George or if you like better, ALEXANDAR THE GREAT, has.
I don't over react to one win or one loss. However, with the season slipping away, an upcoming tear-down that should've occurred last summer and with this fucking stupid idea that you can win a Cup with Lundqvist, I'm just infuriated. This game, with the Wild tonight, should've been two Ranger points, kept the momentum and have everyone talking about a 2017 Yankees run. Instead, Lundswiss loses the game and then blames everyone else, while the media remains mum. Not one media member says, "hey, you gave up three goals in three minutes, what's up with that fool?"
Imagine being paid the most in the world, at what you do, and at the first sign of trouble, you could blame all your co-workers and that would be ok. That's the life of Lundqvist. Good work if you can get it.
See you Thursday, if I don't decide to attend the game last minute and boo Lundqvist! START GEORGIE!
Ugh, I gotta be up in three hours!
Sean McCaffrey
BULLSMC@aol.com
@NYCTHEMIC on twitter
PS: If Sean Hartnett is reading this, as I've been told he reads my manifestos, just as I read his plagiarized articles, this is how you write a column expressing ORIGINAL THOUGHT and PERSONAL OPINIONS. That is why this is a blog. This is not me re-writing articles from the NY Post or just copying, pasting and plagiarizing whatever the popular opinion on twitter may be. Furthermore, this is how you write with passion. For your next article, try losing the CTRL, C and V buttons off of your keyboard. You'll thank me later.