What's up everyone and welcome to another blog here on BlueCollarBlueShirts.com. While the Rangers 2017-2018 season is over, the real season of the NHL is about to begin. That's right, playoff hockey starts tonight and will run all the way until the second week of June.
As stated in prior blogs, I'll be here all Spring & Summer. Keep checking the site for updates. My plan is to do two blogs a week, depending on the news. Once the playoffs end, then I can start jumping into the Delorean blogs, the book reviews and all that other happy horseshit.
On a quick note – thanks for all the emails/tweets about the double blog from Sunday. That was a doozy to do and I'm glad you enjoyed it! In fact, in case you missed it or any other of my recent blogs, you can find them here:
---
---
---
---
---
There's a lot of stuff to get into today. As stated before, this has been a busy year for Rangers news, for obvious reasons. Before getting into the massive amount of Rangers news and my accompanying opinions, let's take a look at the NHL Stanley Cup Playoffs.
It's always fun to look back at the beginning of the season and seeing what I thought then. I wrote my predictions for this season in September of 2017. For my full 2017-2018 NHL Prediction blog, check out:
In case you don't want to read my full thoughts from that time, here were my playoff predictions from 7 months ago:
Playoff predictions:

EASTERN CONFERENCE PLAYOFF TEAMS:

Pittsburgh Penguins
Montreal Canadiens
Columbus Blue Jackets
Tampa Bay Lightning
Washington Capitals
Ottawa Senators
Toronto Maple Leafs
NY Rangers

WESTERN CONFERENCE PLAYOFF TEAMS:

Edmonton Oilers
Chicago Blackhawks
Nashville Predators
Winnipeg Jets
Calgary Flames
Anaheim Ducks
St. Louis Blues
Arizona Coyotes

Eastern Conference Finals

Pittsburgh Penguins vs Tampa Bay Lightning

Western Conference Finals

Edmonton Oilers vs Chicago Blackhawks

Stanley Cup Finals

Edmonton Oilers defeat the Pittsburgh Penguins in 7


We'll see how great or how bad I fucked this up nine months from now! Either way, so glad to see hockey back!
While my predictions weren't exactly "all that and a bag of chips", as I write these words on 4/10/18, I am still confident in my Lightning vs Penguins Eastern Conference Finals prediction. However, everything else is out the window. After all, I had Edmonton and Chicago as my top two teams in the Western Conference. Instead, during the second half of the season, these two teams were battling for a ping pong ball! On the bright side, I'm still 100% correct on my prediction that the Rangers will never win a Cup with Henrik Lundqvist!
When I look at the 16 teams in the playoffs, I try to think of what the league and/or what the TV networks would want. Obviously, in Canada, a Toronto vs Winnipeg series would be great. However, here in America, I doubt anyone wants to see that.
If I'm a TV exec, the money is in a Vegas vs Pittsburgh series. Vegas, with Pittsburgh's ex-goalie, Marc Andre Fleury, going for the Cup against the two time reigning and defending champions, is money. While I wouldn't mind if Vegas got to the end, I sure as hell don't want to see the Penguins there!
Thinking broader, TV execs might be interested in a Philadelphia Cup run. After all, they can tie that in with the Philadephia Eagles and the Villanova Wildcats championships that were won in 2018. As I sit here, scratch what I said about the Penguins. I rather see the Penguins win the Cup than the Flyers. I can't stand Philadelphia! At least I'm used to seeing Pittsburgh win Cups.
While I think the dream series for the league and the networks is a Vegas vs Pittsburgh SCF, the nightmare series to me, would have to be the NJ Devils vs the Winnipeg Jets. While Winnipeg has a great young team full of stars, I would bet money that 95% of Americans couldn't tell you where Winnipeg was on a map, much less what province it belongs to. In the case of the Devils, they can't even get a blurb in a local high school newspaper. They make the Islanders look famous.
I'll give you my Stanley Cup pick first, then break down every series. I see the Tampa Bay Lightning defeating the Nashville Predators in 7 games. I know, that's the safe SCF pick, as both teams finished atop of their respective conference. I know the field is wide open and people want to read about sexy and dark horse picks, but I just don't see Nashville faltering in the West. While I feel strong about Nashville winning the West, I think that whoever wins the Eastern Conference, will win the Stanley Cup.
EASTERN CONFERENCE DIVISIONAL ROUND
Tampa Lightning vs New Jersey Devils: I like TBL to win this series in 6 games. I know the Devils were 3-0 in the regular season against the Lightning, but you can forget all about what happened in the regular season. Playoff hockey is a different animal and you don't have the rigors of back-to-backs, back-up goalies, and everything else that compromises an NHL regular season. The key to this series will be the goaltending. Keith Kinkaid has taken over the nets from Corey Schneider. Andrei Vasilevskiy, once a slam dunk for the Vezina, has struggled in the last 6 weeks of the season. He has admitted that he's burnt out a bit, as this was his first full season as a starter. I just think the TBL has too much firepower and can put up the goals, even if Vasilevskiy is giving up a few bad ones. For the Devils, just making the playoffs this year is an accomplishment and a step in the right direction.
Boston Bruins vs Toronto Maple Leafs: I'm taking the Leafs in 7 games here. This might be the most heated series in all of the first round, as there is plenty of bad blood between these two Original 6 teams. Rick Nash, out with concussion, is rumored to return for the series. Boston needs him – after all, they traded a lot to get him for this time of year. I think Toronto is deeper and while this could be an evenly matched series, Toronto has the edge with future Hall of Fame coach, Mike Babcock. With Toronto's youth and Boston's experience, if Boston loses this series, you could see a lot of changes their way in the off-season. If you're into prop bets, in what game does Marchand get suspended in?
Washington Capitals vs Columbus Blue Jackets: This is a tough series to predict here, but I'm going to go with Washington's experience and predict they win in 7 games. Washington is struggling in goal, and already announced that back-up goalie, Philipp Grubauer, and not Braden Holtby, will be starting Game 1. Columbus is more secure in net with last year's Vezina winner, Sergei Bobrovsky. There's talk that if Columbus loses, then CBJ coach, John Tortorella, is finished. I believe the Bluejackets are a victim of their division. Even if they get past Washington, it's hard to envision them making a dent against Pittsburgh. I think Washington's elite powerplay steals a game or two, and that's how they win the series.
Pittsburgh Penguins vs Philadelphia Flyers: It's not about who wins this series, it's about how long will it take Pittsburgh to win it. The Flyers, akin to the Devils, are ahead of schedule by being in the playoffs this season. There's a lot of history between these rivals, but in recent times, it's been all Pittsburgh. I don't see that changing. I think the Flyers can steal two games here, but at the end, Pittsburgh wins in 6.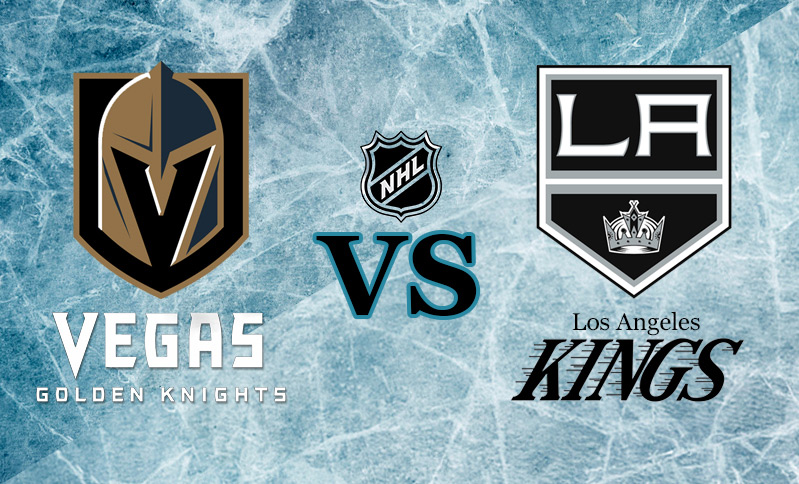 WESTERN CONFERENCE DIVISIONAL ROUND
Nashville Predators vs Colorado Avalanche: If Nashville loses this series, it would be a bigger upset than when they swept Chicago last year. Colorado is lucky to be here. Cats in 5. Nashville just overpowers them in every department.
Winnipeg Jets vs Minnesota Wild: The Jets are probably an unfamiliar team to most, but by the time these playoffs are over, everyone may know their team. They have had a tremendous season and I expect them to make short work of the Wild, despite the Wild having one of their better seasons in team history. Jets in 5.
Vegas Golden Knights vs LA Kings: This series will be electric, as regular season home games already have a playoff vibe in Vegas. If you bet winners based on "home ice", then go to the house with the Knights. This series could really go either way and I expect it to go the limit, with Vegas winning in 7 games.
Anaheim Ducks vs San Jose Sharks: For both teams, a first round loss would lead to changes. These teams seem to play against each other every year in the playoffs. They both know each other very well. I just think the Sharks, like the Rangers of 2014, missed their shot in 2016. They are a team on the decline and the Ducks have enough to move on. Ducks in 6.
SEMIFINALS
Tampa Bay Lightning vs Toronto Maple Leafs: Tampa is just too loaded to me and Toronto is a year or two shy from being a real contender. TBL in 6.
Pittsburgh Penguins vs Washington Capitals: Penguins in 6 or 7, you know, the same old story. This series loss for Washington could signal the beginning of the Alain Vigneault era in D.C. Rock that Big Red Gum!
Nashville Predators vs Winnipeg Jets: This will be a great series, and I see the Predators winning in 7. Laine and co. will go further next season.
Vegas Golden Knights vs Anaheim Ducks: I think Vegas takes out their second of two LA based teams. Vegas in 6.
CONFERENCE FINALS
Tampa Bay Lightning vs Pittsburgh Penguins: Obviously, I'm rooting for Tampa for reasons stated in previous blogs. It's good for the Rangers. Plus, I'm a Pittsburgh hater. I may be going with heart over mind here, but I really think Tampa wins this series in 7. However, if the Penguins won, I wouldn't be shocked either. I think whoever wins this series will win it all.
Nashville Predators vs Vegas Golden Knights: This is where the luck of Vegas runs out, and that's nothing to be ashamed of. Vegas made every non-playoff team GM look like an idiot this year. They over-achieved and are the most successful expansion team ever, at least for their inaugural year. Whether Vegas can be a Florida Marlins, and win two championships in their first 10 years of existence remains to be seen, but for this season, Vegas was amazing. The Predators are just built to win now, have the experience, have the fire power and want that taste of losing out of their mouth. Preds in 6.
STANLEY CUP FINALS
Tampa Bay Lightning vs Nashville Predators: We haven't had a number 1 vs number 1 seed in some time, so why not now? Both teams have a lot in common. Both are small market teams, with a fan base that's growing rapidly. Both teams have sniffed the Cup, but blew their chance to take it home. In June of 2018, the Predators and the Lightning should be the last two remaining teams. Both are built for right now. However one has to lose, and I see the Cats losing another one of their lives here. Bolts in 7.
Rangers time.
Since last leaving you, there's been a ton of Rangers news and notes. I guess I'll start with where I left off and move on chronologically.
As I was putting my last blog to bed, it was announced that the Rangers fired, or for the PC folk, "relieved the duties of",  head coach Alain Vigneault. A day later, assistant coaches, Scott Arniel and Daryl Williams, were also fired. While it's a no-brainer that goaltending coach Benoit Allaire will be retained, Lindy Ruff's fate is still in the air. How Ruff is still employed here is beyond me. After all, if you're going to fire a coach, you have to let a new coach pick his staff. For obvious reasons, Allaire will definitely stay and should stay, but for behind the bench work, Ruff shouldn't be forced on whoever gets the HC job of NYR.
For the sake of prosperity, here are the official statements from both the Rangers and Vigneault.
First, the Rangers:
New York Rangers General Manager Jeff Gorton announced today that Head Coach Alain Vigneault has been relieved of his coaching duties.

Vigneault served as the Rangers Head Coach for five seasons (2013-14 – 2017-18) after he was named the 34th Head Coach in franchise history on June 21, 2013. In 410 regular season games with the Rangers, Vigneault posted a 226-147-37 record. He ranks third among head coaches in wins and ranks fourth in games coached in franchise history. During his tenure, the Rangers advanced to the Stanley Cup Final in his first season with the team in 2013-14 and captured the Presidents' Trophy in 2014-15 for posting the top record in the NHL during the regular season.

Vigneault accomplished several personal feats during his five seasons with the Rangers. He earned his 100th regular season win as the Rangers' Head Coach on Oct. 9, 2015 at Columbus, and he reached the milestone in fewer games than any other head coach in franchise history (166). Vigneault earned his 500th career win as an NHL head coach on Feb. 14, 2015 at Arizona and his 600th career win as an NHL head coach on Feb. 7, 2017 at Florida. Vigneault became the first head coach to earn his 500th career NHL win while serving as the Rangers' head coach, as well as the first head coach to earn his 600th career NHL win while serving as the Rangers' head coach. Vigneault also coached his 1,000th career NHL game on Dec. 11, 2015 at Edmonton, becoming the 23rd head coach in league history to accomplish the feat.
And here's AV:
The firing of AV is a strange story, not that it was done, but how people are reacting to it. Larry Brooks, the only real hockey reporter in this town, is reveling in the firing, as if it was AV, and not John Tortorella, that sonned Larry Brooks up and down every locker room in the NHL.
As talked about in previous blogs, concerning the messenger pigeons that call themselves reporters,  – not one NYR media member broke the story. Bob McKenzie, a real reporter, broke the story. The Rangers then issued their press releases. Three days after the firing, not one member of the NYR media has even gotten a comment from AV. Instead, every NYR news outlet has just been running the press releases the Rangers have given them. Brooks, as mentioned, has really amped up the yellow journalism, as he continues to use his laptop as a shovel, as he buries AV in every waking moment.
Brooks, the merry ringleader of the FIRE AV campaign, has people regurgitating what he's written, without anyone really challenging what he's said.
The HOT TAKE that Brooks has put out there and that has now been mimicked by others, is that AV doesn't know how to coach young talent. What? How does one make that assessment? Because the commie Buchnevich isn't playing 60 minutes a game? If you recall, Tanner Glass was a lot better than Buchnevich in last season's playoffs.
Furthermore, what could've AV done? This team was supposed to win this season. Don't you recall Henrik Lundqvist, in his usual and annual "We will be better next season" speech, just last season, saying the team was built to win now? Is AV supposed to take risks on young guys, when the modus operandi was "the window isn't closed, we are here to win now?" Is it AV's fault that Henrik Lundqvist, as I'll get to later, claims to have been playing hurt, when the Rangers started the season 1-7-2? Is it AV's fault that Lundqvist lied to the team?
The overwhelming glee from some of the fanbase, when it comes to AV's firing, is puzzling. I can understand why people wanted AV fired. I truly do. I don't agree with that sentiment, but I can understand where people are coming from. They want a change. Fine.
However, when I see crap like this, such as "I survived the AV era", I gotta say – really? What did you survive? A Stanley Cup run, a run that ended when the face of your t-shirt business blew every two goal lead he had? Or was it the Eastern Conference run of 2015, when again, the face of your t-shirt business gave up back-to-back touchdowns and couldn't win a game when his team scored five goals for him? Or maybe you survived that 2016 run, when Lundqvist got pulled in nearly every damn playoff game he was in, as a rookie goaltender outplayed him? Oh wait, maybe it was the 2017 playoffs that you survived, when Lundqvist blew every two goal lead imaginable to Ottawa and became the property of Jean Pageau.
So yeah – survived. You're a regular Purple Heart Hero. I've seen Carl Grimes do more surviving.
And I don't mean to crap on the WBB guys, they got a nice little business and niche carved out for themselves. I have purchased stuff from them before. But come on – survived? I get that they are a business and they gotta cater to the popular opinion that's fed to them from the Rangers propaganda machine, but who would wear that shirt? Furthermore, who believes in that message?
For example, you see people of other teams, buying jerseys of their rival with the word "SUCK" on the back. Why would I want to buy the merchandise of someone or something that I didn't like?
I would rather wear a Richard Hatch 3:16 shirt!
In all seriousness, I'm sure sales aren't as good as previous years, but I'd rather buy/wear "retro" Ranger shirts. I'm sure a Frank Boucher shirt would sell. (Okay, only I would buy it.) Seriously though, I'm sure a Rod Gilbert themed shirt, a Leetch themed shirt, a Jagr themed shirt, whatever, would sell better than a shirt about a fired coach.
Then again, maybe I'm so out of touch on the AV stuff, that the Garden will be flooded with people wearing this AV shirt next season. On second thought – naaaaaah.
I gave my reasons in my last blog on why I wouldn't blame AV for this season. Everything that could go wrong, did. It's not his fault half the team was injured and the Rangers were at the top of the league with most games missed due to injury. It's not his fault that the highest paid goalie in the league had stats at the bottom of the league, all the while, his back up goalie from last year, was third in the league in every pertinent stat and now a potential Vezina candidate.
While I know it may sound hypocritical coming from me, due to my opinions on Lundqvist, I thought AV deserved next season. I know NY is "what have you done for me lately?" (Of course, this doesn't apply to Lundqvist, as his virginal fan base finger blasts themselves and screams, "WE DON'T DESERVE YOU!") I just think AV deserved better. All this other bullshit, drummed up by the fake news NYR media, is just that – bullshit.
I mean really, now the NY Post is running stories saying how the players may have not liked Vigneault. Give me a break. Better yet, get a quote of someone saying that. Watching the Post do the minion work of the Rangers is just SAD and it's so transparent, that I'm surprised more people don't call out Brooks for his con man cop out cronyism hit pieces on AV. I guess fans wanted AV out, so they are fine if Brooks and the people who plagiarize him, take liberties when discussing AV.
Keep in mind – this isn't the first time Brooks, on behalf of his good buddies Sean Avery and Henrik Lundqvist (Avery and Brooks have both openly talked about their friendship) has spearheaded a campaign against a coach. It worked with Tortorella and it worked with AV. In 50 years, when Lundqvist is still here and Cupless, Larry Brooks will be woken up from his Walt Disney cryogenics ice chamber, to write an article demanding the firing of John Tortorella The Third.
Oh and on closing on Brooks – he didn't follow up his article about Lundqvist seeking revenge on the Flyers. Guess that didn't fit the narrative!
So, AV is gone and the job hunt for the next NYR HC begins. Brooks wrote his article with 10 potential candidates for the job, with the rest of the copy and paste jockeys, like Hartnett and the others, reprinting the ten candidates Brooks named.
Of note, Brooks mentioned John Tortorella, who is currently employed by a playoff team in Columbus. Even if Torts was available, do you really think he's coming back here? After all, Jeff Gorton, in his media talk on Monday, flat out said that Lundqvist would be part of the decision making. Lundqvist got Torts fired the first time. Do you think the crybaby diva will want the hard ass John Tortorella back behind the bench? In fact, I'll further predict this – whoever the Rangers hire will be a walk over type for the Ringless King. You won't get a disciplinarian. You won't get a guy with an iron fist. You can forget about the Keenan and Tort types.
Sheldon Keefe, the sexy name for the job, is a person that 99% of the fan base couldn't pick out of a police line-up, yet are clamoring for him to get the job anyway. He would fit in perfect with this team, because Lundqvist can have his way with him. And if things don't work out, Lundqvist can call up Brooks to write bad articles about him. If that doesn't work, Lundqvist, after giving up four goals in 15 minutes, can stare Keefe down and then run to the locker room to cry about it.
As far as who else is available, you will have the usual carousel of names, like Darryl Sutter, Dan Blysma, Dave Tippett, etc. Of the ex-coaches around, I'd really like to see Patrick Roy here. If you recall, despite me wanting AV to remain, I was talking about Roy as a possible replacement after the rebuild letter. However, Roy won't be here next season, because he would put Lundqvist in his place.
I fully expect the Rangers to get a young coach, whether it be from the college or the AHL ranks. Instead of players doing push-ups, you will have a coach who will be a push-over. Just like the guy from Mens Wearhouse commercials, I guarantee it.
On Monday, the NHL announced the draft lottery will be taking place on 4/28. The Rangers have a 6% chance at landing the number 1 overall pick.  The fate of the ping pong balls, could really speed things up for the Rangers. The ping pong balls will also determine what kind of draft day trades the Rangers make. If they don't get the one pick through the lottery, would they try to trade for it? Time will tell.
In a story that makes no sense if you're trying to rebuild, there are mixed reports saying that the Rangers are interested in former Devil, Ilya Kovalchuk. Some reporters say that the Rangers are interested in a 2-3 year deal, at $6M per. Other reporters are saying the Rangers are interested, but not at those terms.
My take is this – a rebuild shouldn't take long. You already have the diva goalie saying the team has to be about winning next year, you know, the same shit he always says this time of year. Gorton backed that sentiment up.
As we've seen from NJD, PHI and even Vegas, it doesn't take long to build a playoff team in this league, if you act wisely.
What concerns me about Kovie, is that he plays for SKA of the KHL, a team that allegedly has the whole league rigged in their favor, due to Putin's involvement/fandom. That said, they still couldn't win the Gagarin Cup, the Russian equivalent of the Stanley Cup. There's also Kovie's attitude and willingness to walk away from teams.
From all reports, Kovie wants to return to the NHL, with the Rangers as the team he wants to play for. This is like the Martin St. Louis deal all over again. There is no way in hell the Rangers should be giving Kovie $6M/per year. They also shouldn't be giving him a NMC either. From all accounts, the Rangers hold all the cards here. There is no reason to over-bid yourself.
That all said, if the Rangers land Kovie and try to make a real move for Tavares, I'm down with that. Obviously, Kovie as a Ranger, would also help with all the commies they have. It would also make sense to buy out Igor Shestyorkin, Kovie's teammate, to make the transition easier, for the CZAR OF NY.
We won't know anything official about Kovie until July 1, when free agency begins.
Gorton held a press conference on Monday, then hit the radio shows afterwards. Here's some of what he said, courtesy of SNY:
"Hello everybody, thanks for coming. As I am sure everyone is well aware,Saturday night we let go Alain Vigneault and then yesterday we also let go Scott Arniel and Darryl Williams. All good guys, all did a good job here and we thank them for everything they did here and wish them well as they go forward. Those are the decisions we made at this time and we are prepared for questions if anybody has any for me."

When did you know, "I would say that once we hit the deadline we started to really evaluate where we needed to go as a team and organization and in the last week we had some real conversations with our group and basically made that decision in the last few days."

On Lindy Ruff, "Lindy is still here. I'm going to meet with him, talk to him and find out what is next for him."

Is Lindy a candidate, "Let me talk to him and then I can give you a better answer. I don't think it's fair until I talk to him."

On next steps, "we are going to look for highly qualified individuals. As far as the number, I would expect that we probably talk to more but interview between 5 and 10 candidates. Where that person comes from, we will look anywhere, AHL,NHL, wherever we can find the best coach moving forward."

On getting younger with a new coach, "Fresh is a good word. We are looking for someone to help us get back to an identity that we want to get back to. We are looking to go through the process and hear some ideas from people that have thoughts on the personnel that we have and make up going forward that can help us move forward with a young group. I would say that fresh is a good word."

On why a change was made, "I think it was more general change. AV has been a terrific coach in the league, a great coach for the Rangers. He was here for five years, we had success. AV will continue to be successful, you don't coach 1000 games in this league unless you are a good coach. I think that after five-years, we think it's time for a change and the players need a new voice and the organization needs a new coach. That is the decision we made."

On his post game comments from Saturday,"no. I've heard that, listen. It's a tough time, we lost some games, it didn't go the way we wanted it to. I'm sure AV was frustrated but no, I don't think his press conference had much to do with that. We had made the decision going into that night what was going to happen. I spoke to him after that. AV has been out front and speaking to the media and I think his track record is pretty good with that, it didn't really play a part in it."

"We do have names we want to reach out to but we are still compiling."

What does fresh mean, "I don't want to rule out anybody, we need to get through this, sit down as a group and figure out exactly what we want to do and who we want to look at and what the criteria is. I don't want to rule anyone out and stop anyone from reaching out that thinks they have a chance to be the coach."

Would you coach someone who hasn't coached at any level, "you always have good questions Larry. I would not consider someone who has not coached at any level….Are you applying for the job? (Laughs)"

Do you need to have a coach in place by a certain time, "we are not putting a timeline on anything, we will meet our best candidates, spend time with them and when we make the decision we will let you know. The draft, to me, is not that important to have a coach."

For free agency, "that could be possible, probably a good sound reason for why we would need somebody but I won't put a date on it. We will take some time."

On Henrik saying next year has to be about winning, "I believe what he is saying is true. I don't think you should be in the NHL if you are not about winning. We are going to try to win every game, that is what we try to do. Henrik is the ultimate competitor and I am sure he will approach the offseason like no offseason in the past, he will come back and prove to everyone that we can turn it around quickly and he can be the guy to be the backbone for that. I understand what he is saying and I hope everyone in our room understands that we should be about winning."

On the coach being more hands on in the locker room, "AV had a certain way, after a certain amount of games coached in the league he had a plan and it worked for him. With the youth and our team, as we go forward, I think we will have a coach that is hands on for sure."

"I'm disappointed in some people…we had a lot of young players on our team, we had a lot of players we brought up from the AHL. It's hard to expect us to win every game but we expect everyone we put in the lineup to give everything that we have. There are certain players, and I won't name any of them, that I would be disappointed in and that I will talk to in our meetings tomorrow. The opportunity to play in NY and play for the Rangers is special and I expect that players would understand that and play that way and those are the players we want moving forward."

On the last three games, "I think the Philadelphia game was disappointing, I understand where players are and that the other team is playing for something but at the end of the day we have guys trying to stay in the league that should be playing for something to and if they want to be here they need to show it. It was disappointing, the last week, the way it ended but it's over now and we are moving forward."

On a captain, "that is another day but a captain has to have great leadership ability, the ability to go out on the ice and perform at a level everyone wants to follow. There are different ways to do it in this league, there are a lot of different captains. It's not something we are thinking about today but a good question for later."

Has anyone reached out to you, "yes."

Who, "no comment."

Could you still make a bold move, "I think we would be foolish to rule anything out. The league changes quickly, players become available. For us to say we are going to have 20 18-year old players is unrealistic, we will look at everything. We will look at every scenario. If we are going out and getting players it's because they are going to have an impact on us going forward, it's not going to be a one-year thing. "

Do you want to find a captain this offseason, "we will be in search of our next captain. We haven't had those discussions about who it will be, we have to figure out our coach, figure out the draft, free agency some other scenarios before we even go that way."

What do you want to hear from the players, "I'm looking forward to hearing from them about how they thought the season went for themselves and the team and in particular the last few months and what they thought of. You can learn a lot by spending time with the players, they have a lot of insight and each one of them has their own thoughts and I will be curious to see what they say."

On Andersson and Chytil, "I would say that they both showed well, there is obvious talent there. They are different as we have discussed but we liked what we saw. Both need a big summer and big training camp and we will let it play itself out. They both have a bright future, I don't think anyone can debate that. It's up to them to tell us when they are ready. We will able to see it on the ice."

On Shattenkirk and DeAngelo, "in Shattenkirk's case, he is doing well. We expect he will be ready for training camp, he has started his summer program, everything is good. Anthony was starting to skate as we ended the season, I would expect the same and both should be ready to train in full this summer, ready to go and be 100% for training camp."

Any banged up players, "we have a few, Jesper Fast missed some games at the end. We will have our medicals tomorrow but I don't see anything that is major right now."

On the World Championships,"we want them to keep playing in meaningful games. We know that Chris Kreider is gonna go. We have a few other players that have been asked, we are working on that now. I will talk to a couple of players tomorrow and give you a better answer but right now Kreider is the only one confirmed."

Zibanejad, "I will speak with him tomorrow, haven't spoken to him yet but I know they have asked. Chytil was asked, we need to talk to him. Lias Andersson too and a couple of more that are maybes. After tomorrow I could give you a better answer."

When did you really make the decision, "There is a process we do, we talk to a number of people every day to help make decisions and really, in the last week, we came to that decision that this was the decision we had to make."

Did you think about keeping him at the deadline, "it crosses your mind but I did. He has done well here and deserved the right to finish the season and keep looking at some young players with us. As we move forward, refresh, I think it will be good for the organization to get a new coach and go forward."

Did he know, "not that I am aware. He may say something different but when I spoke to him he didn't know."

On Kovalchuk, "I can't, we are talking about a player from somebody else. I can't talk about anyone else's player."

---
Jeff Gorton, after his press conference, then hit the radio stations. Here's what he said on the low rated Michael Kay show:
Did AV's post game comments expedite you firing him, "no, I think, it's a godo question based upon what he said. We had made the decison to do it once the decision was made I wanted to do it after the game and not have it linger any more. It didn't have any effect."

Did it get contentious, "not really. For anyone who has ever had to do that, it's never a great conversation. AV felt he should still be coaching the Rangers and said so and I can appreciate that and I will leave it at that."

Why did you make the decision, "I think that in sports five-years is a long time and watching our team over the last several months and thinking about going forward with youth, it just felt like it was the right time to make the change. Have the timing of a new coach and, essentially, a young team start together."

On Lindy Ruff, "I just had a brief conversation with him today. He will head home and then we will talk in a few weeks and see where things are at. I will talk with some people and see where they fit for head coach and then we will talk to Lindy at the end of the process."

How hard was the conversation, "it was hard. We worked closely for five-years and I consider him a friend. It's difficult. That night, after the game, I am getting off the train to grab him and talk to him and go through that. It was hard, those are hard things to talk about and difficult conversations but I guess I sleep at night thinking it was the right thing to do."

On AV's player development, "I hear that too and heard it when he was coming out of Vancouver. I don't necessarily agree with that as a broad statement, that he doesn't develop young players. He has had success, Kreider and Skjei are a couple of guys that come to mind. We had Pionk and he had no problem playing him. It wasn't a huge issue for me. Our group, we just felt that maybe the guys who have been here could use a fresh start and a message from somebody else. It had more to do with that than anything."

On balancing development and wanting to win the Cup, "no question, good point. It's definitely a fine line. When you are trying to win and that is the coaches job. Sometimes as managers, we are sitting from ten floors up saying put these young guys on the ice but the reality is that we are trying to win and everyone is trying to win that night and it's a fine line of winning and developing players."

Is the next coach currently employed, "Good question, I would say that I don't know the answer to that. We have to go through a process and talk to a bunch of people and get some ideas from other people, what they are thinking about our group and maybe here from some people outside our group that have insight that we don't have, that we are close to it. We will find out and go from there."

Do you have a guy that you want, "I think someone is going to have to convince us. We do have a number of names that we want to talk to and start to do but I think someone is going to have to convince me and our group that they should be the next coach of the Rangers."

Do they have to have head coaching experience, "I think it's important that you would have been a head coach somewhere along the way and had success with it. It's a pretty hard job to learn on the fly."

On experience, "I think it could be from junior, really any league but they would have had to have been a head coach to have that experience."

Would you involve someone like Lundqvist in this, "no, not really. These guys will come in tomorrow, have our exit meetings with them and talk to them and find out on a personal level how they felt about the season, a team level, which we know wasn't good, but I like to hear from the players and their thoughts and what they are thinking and Hank is certainly someone we want to hear from. As we go through a coaching search I think that will be my role."

Did you know AV would be out when you made the moves, "I would say no. When we did all of this we had conversations and AV was fine with the things we were doing and understood. As time went on over the last couple of months it became clear to me that we needed a change and I definitely didn't know at the deadline or when we did stuff, it just became clear in the last week or so."

Is there any timetable, "I don't think the draft is that important except that free agency is right behind it. That is probably the best target date."

On the lack of toughness, "I agree and it does have to be addressed. We do want to be a team that plays harder and in the last couple of months we were void in that area and it became more and more clear and it's something that will be addressed."

On the young players, "I'm certainly happy with the first round picks from last year. Chytil's speed and skill is pretty evident for an 18-year old player to make plays and skate like he does. Lias is a real competitive player that I think will have a bright future. When Georgiev came up and played so well in goal, I think that was a bright light. Pionk, to play over 20 minutes and get the points that he did and be on the plus side and be competitive, those are the guys that really stick out. On the other side, guys like Gilmour and O'Gara got a good taste and it will help them as they come to camp next year and see if they can crack it."

Did you have any second thoughts after the trades, "I don't really agree. Maybe we would have made it if we hung in there, I don't think we would have went very far, I don't think we were a very good team, I think that Henrik covered a lot and I just didn't see where it was going or that we were a high level team that could compete with some of the better teams in the league. Could we have made it? Maybe but at the end of the day, it would have been tough for us to get 97 points the way we were playing."

"At the end of the day, everything better the letter and the moves that we made, that is what we are after. We want to win, build a team capable to win and that can go after it for a number of years and give us that chance to finally win."

On needing a coach with a 'name' factor, "It doesn't matter. We need to get the best person for the job and someone who can light a fire under these guys and give us an identity and hold these players accountable and get us on the right path."

Where does analytics fit, "there is a place for it, we talk a lot about it, look at a lot of different things. Having been someone who scouted for a long time there is still something about an eye test and a feel that comes out but it is nice to look at and see another angle. It's not baseball where it' stoppage after every page. It's continuous, it's hard to listen to analytics 100% but we look at it and try to get every edge that we can."
---
Gorton also added content for the NYR website:
"We are going to be picking the next coach of the Rangers and that is exciting for us and him. We look forward to hearing from these people, seeing what they have to say. There are a number of good candidates and we look forward to the process."

What qualities are you looking for, "We are looking for someone that has a progressive mind, that is thinking the game and looking at what will happen next, that can change on the fly, see things for what they are and process that and change and play a different way in a certain circumstance. The ability to watch players and understand that they have and stick with them and just a good person, leader and someone who can develop young players."

On coaching experience, "depending on where the experience is and what level they have coached at and what success they have had. We will look at different types of experience. I don't think it's the end all be all and that person may not have coached in the NHL yet."

On how this fits with what happened in Feb, "we have a lot of decisions to make. We will begin the process of looking for a coach and we will be out watching players for the draft and make sure we make good on these top picks we have. As we go forward we will look at free agency and other situations so I think it's going to be pretty busy."

On the experience for Chytil and Andersson, "I think it's going to pay off for them. It's always better when you come back and know players and are familiar with how it works, they played some NHL games, they don't have that unknown this summer. They have played games and know what to expect and as they head into the summer they know the size of NHL players, the speed. I think that when we see them in September they should be different athletes, different people and more confident."

On the new prospects, "Ryan Lindgren has been in Hartford and has played really well and that is exciting, scored a few goals, got in his first fight. He has been good, is getting his feet wet playing pro hockey and when he comes back in September he will know what to expect. Howden has had a good start to his playoffs, rangy center that keeps playing well and producing. Hajek got hurt in the first round, hopefully he can get healthy and ready for the memorial cup but all good things we are seeing from them."

On a message to Ranger fans, "I want them to be excited. These are tough times and tough decisions and it seems like every day we are having a press conference about something. It's exciting when you are doing this and undertaking a rebuild and getting a new coach, there is a certain amount of excitement, they know what's going on, I think they understand that we have good young players coming and the ability to get more. Hopefully they are as excited as we are about it and looking forward to what is next."
---
Gorton finished up his day, with an interview with WFAN,  and said:
What made you decide to make a change, "I would say that over the last few weeks, since the trade deadline and going through the process and then coming down to the last week, made the decision that we need a fresh start and a new voice."

How surprised was AV, "I don't know. Probably not surprised but maybe surprised I did it so quickly."

Was his message stale or did he lose the locker room, "it's a hard thing to say because we changed so many players, half our team was gone at the trade deadline. I would say that it was more the day to day message, after five years, needing something new and needing a fresh start, I think we had a number of guys that need that."

Was your mind made up when you sent the letter, "no, certainly on the rebuild and what we needed to do, we had made up our mind with the letter and press conference and moves we made. But as far as AV, no, he is a very successful coach, he has coached over a 10000 games, successful here, got us to the Stanley Cup Final. It's a tough move to make when someone is successful and is a good person and you know he is good at his job but you know that it's time."

Did player input contribute to the decision and will they have input on the next coach, "I would say that the answer on both is not much. It's my job and the people that work here for us to make those decisions and let the players play. We will go through a process tomorrow like we always do when a season ends, hopefully usually later in the year than this but we will talk to them all and get a sense for their season and how they felt about it but very little input about the coach. We will pick the coach and let them play."

Did you talk to players along the way about AV, "no, I think that is probably a tough spot to put a player in, to help you make decisions about the coach. I think that is for us to decide and seeing how we play on the ice helps make that decision. I try to keep the players out of it, most of the things we talk to the players about is their own performance and getting better and getting us better on the ice."

What are you looking for in the team, "I think that if you look at the NHL today it's a very fast game, we want a fast, exciting, skilled team that competes hard every night. That hasn't really changed, that is how we had success and made it to the final and how we have had success the past 10 years and it's what we want to get back to and go another level from that."

Will you look at someone non-traditional, "We will look at everything, non-traditional, lately in the league, a few guys have had a lot of success in their second go-round so we are looking at those kinds of guys, people that have had success in other leagues. We will look at anything that might work for us and get us to where we want to go as far as speed and character and getting back to that."

On trying to rebuild in NY, "it's an original six franchise in a very large market with a lot of fans that are opinionated and love the Rangers and want to win too. It's difficult in one regard because it's not something we have done a lot with the Rangers but it's also a decision that our fans have been really supportive. They like the idea of being so transparent and telling them what we were going to do to rebuild this. They were in this we are behind you now show us what you are going to do state and we are comfortable with that."

How long do you expect the rebuild to take, "We can't write a letter every six months. It has been well received because we are being honest and open about it and not trying to get into the playoffs and get through around. It's been good. As far as the rebuild and how long it takes, I don't know. If you look around the league there are some teams that have done it quicker than others and than others have taken longer. Sometimes you need a little luck along the way and maybe to hit on a player in a place where you didn't think you would hit on him, we are hoping for that but the other thing is that we have three first-round picks, some seconds and some thirds for the first time in a while and that gives us a lot of picks and areas to help improve our team in a short amount of time. We are hopeful that this draft can be part of the rebuild real quick."

Are there franchise players in the draft, "As always there are a few right at the top that are really good and give you that chance and a lottery that gives you a little hope of that. We feel that this is a draft with 10 or 11 really good players at the top and it's a deep first round and hopefully those other two picks give us a chance at a couple of good players also. Our scouts are pretty happy with having three picks and the opportunity, we think the draft is pretty deep so it's exciting."

On Henrik Lundqvist fitting in, "he fits right in the middle of it. He has stated and we have stated that he wants to be a Ranger and we want him to continue to be a Ranger. He is our best player, our franchise player and we think that as it stands he belongs here and our rebuild could be centered around him. We don't think he is done by any means, he showed that in stretches this year how good he can still be. Hopefully we will have a team surrounding him that can cut down on some scoring chances. He will be here and is part of it and we are happy to have him."

Does the rebuild coincide with him playing at a high level, "you hear that a lot, father time and all that but being from Boston and having the QB that is still playing, we'd like to think our guy is going to play for a while too."

Hank will go on the TB12 method, "he's got his own method and whatever he is doing is working and we will keep him on it."

How much of the workload should he be carrying, "I think he likes to play as many as he can get, that is a coaching decision generally but we like him around, 55-60 games. That is probably ideal for us and I think we can do that. We have some young goalies that have shown really well and we had a young player this year, Georgiev, who showed really well when called upon. If we get him the right back up, the right mix for him, I think we can help get the most out of him."

How active will you be in free agency, "we will see what happens. When you say rebuild you are usually talking about a young team and letting players play and giving them chances. We will have a lot of that but it's difficult to have twenty 18, 19, 20 year old players also. We will look at everything, the market and see what players are available and term and money and some character and leadership type players that might help us develop these young guys."

What about free agents who are in their prime, "We have a number of young players that we think are close or half a year or a year away. We will see in September where we are with that. As we look at the market we have to look at those type of players and see if they can help us turn it around quicker."

Are you getting a lot of calls on the draft picks, "well my phone is ringing up a little more from the coaches. When we left the GM meetings a lot of people mentioned they might be interested in those picks. It's a good time for a Rangers fan. There are a lot of things we have to do here but it's exciting as we build forward and find a new coach there is a lot of good things happening here."

How did you know the team needed a new voice, "when I say I don't talk to the players, I mean that I don't talk to them about the coach. We talk to them about other things. I would say that watching every game, watching every practice, we are around the players, on and off the ice, watching interactions, being around meetings and different scenarios where you see things happening. Seeing players mannerisms, there were a lot of indicators that kind of tell you. When you lose as many games as we did and you don't play well you start looking for things. AV did a great job here but sometimes in sports it's time for a change and I just think that this is the time."

Would you consider someone without a track record, "it depends on what you mean by no track record. I don't think someone with zero head coaching experience anywhere in their history is going to be on our radar but we are going to look in a lot of different places and try to find that person. We will see what is out there."

Are you looking for the opposite of AV, "yes and no. We had Torts and he was a different type of personality than AV, AV was a little different and when he came in it worked. That is part of it. As we are looking at candidates we will look for the perfect fit right now. It's tough, we have a young team, there is a bit of teaching and growing to do as a group. Finding that right person, there are a lot of elements we are looking for."

Would you consider bringing back a former coach, "yea, I wouldn't touch that one. It's worth asking but I'm not willing to pay the fine."

Have you told the equipment guys to hold 91 for a player you might sign, "I'll stay with the no comment on that and let it play out."

Is Mark Messier a candidate, "Mark has done a lot of good things in hockey for the Rangers and all that, a real qualified hockey person, but I would say as the head hockey coach of this team, we are going to look in another direction."

How many candidates do you expect to interview, "I think we will talk to a lot, probably more than 10 people to get a feel for what is out there but to interview and dial in, the number is probably between 5 and 10."
---
So Gorton said about 7347896378564789653433 words on Monday, but the message remains the same – Henrik Lundqvist is still the face of the franchise. I'm not even going to waste my time. This team will never win with this guy. Please spare me the youth movement babble, when you're building around a 37 year old goalie. It's not even a contract issue thing anymore, even though Lundqvist will now be the second highest paid goalie in the league, come next season.
When it comes to winning Stanley Cups at the age of 37+, ever since the Great Expansion of 1967,  Gump Worsely (39), Domenik Hasek (37) and Tim Thomas (37) are the only goalies to win the Stanley Cup. In other words, only three goalies, in the last 50 years, have won a Cup at the age of 37+. As you can imagine, not one goalie over the age of 37+, has won a Stanley Cup in the new salary hard cap era. But hey – keep on trying. Fucking fools.
Oh and I know all that Gorton stuff is a lot of text to take in, but he also mentioned how he ignores some analytics. I'm not a fan of them either, but I get their purpose. I just found it funny that Gorton ignores analytics (as well as the poor play of his overrated goalie) because Steve Valiquette, under M$G employ, runs his own analytical service. It's a service that teams pay him for, with the Leafs being one of Vally's clients.
If Gorton employed Vally's CSA service, he might've seen this:
Again, in the 2017-2018 season, Raanta was paid $7.5M less than Lundqvist and has been better than Lundqvist for two straight seasons now. But hey, the youth movement!
Even more ridiculous, is even if you think Lundqvist gives you a chance at making the playoffs, you're burning a year of developing someone else. Whether it be Georgiev, Shestyorkin, Halverson, or whoever; by giving Lundqvist the starting job next season, you're losing development time on someone else.
In other words, while you're trying to build a new core, when they are finally primed & ready, you run the risk of your goalie not being ready. But hey, when the team services one individual at the detriment of the team, these are the problems you run into.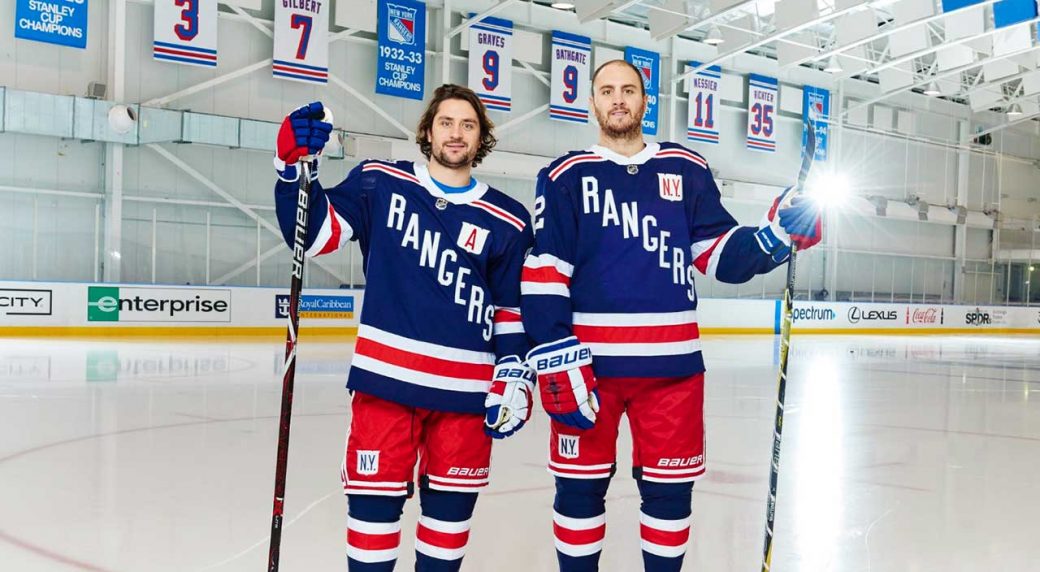 Before hitting the big finish, in the player exit interviews, Zuccarello and Shattenkirk said they wanted to remain on the team next season. I don't know why a reporter expected a different answer. Did they expect these guys to say, "Eh, fuck this shit, trade me to Pittsburgh."
As far as the IIHF Worlds, Buchnevich will play for Russia, Mika Zibanejad will play for Sweden (He's only Swedish when it's convenient for him, as he was crying about his Syrian heritage and Trump last season) and Chris Kreider will play for team USA. As far as King Hair Gel, it's not a lock that he will try to win the medal, as he announced/made up an excuse, that he's been hurt for a while.
Lundqvist also talked to the media on Tuesday, but everything he said was the same old shit he says every year, such as "we got to be better", "nothing is ever my fault", blah blah blah. I'll save you the agony of his bullshit. However, the two key things he said were this:
On AV being fired, "it's disappointing but you understand that we didn't get the job done and when that happens, change is going to happen. We had players leave, now the coaches leave. We all feel, I should say that we hoped and expected more when we started this season and then things happen along the way. We talked about it earlier, having five important pieces hurt for a little bit there hurt us a lot. We were just not able to recover and changes were made and it was a tough stretch after that."

Are you going to the Worlds, "I haven't decided yet. For me, it's two things, it's physically and mentally. Physically I have been dealing with a knee injury pretty much all year. It's been under control but it's something I need to address now and I will meet with the doctors here in the next couple of days, get an MRI and make sure that I do all the things to be 100% when I start my training and prep for next season. That is number one and mentally it's been draining the last couple of months. To go to the Worlds you need to be on top of your game mentally and physically and find that strength and right now I need some time to see if I have it. Obviously I'm also waiting for my meetings with the doctors and making sure I do all the right things to be able to practice and prepare the way I want over the summer for next season."

Is the knee injury from last year, "same knee but I started the season and it was fine and felt good and then got bumped into early on, maybe late October or early November and it's been there and something I had to deal with. It's not affecting my play but something that, when every day you have to look after it, it's not ideal. I think it's part of playing in this league. You play every day and make sure that you do whatever is necessary to do what is needed to play. Now I see an opportunity to get the right treatments and feel 100%."
---

Of course, players and coaches leave, but Lundqvist never does. However, it's everyone else's fault that the team can't win. Suggesting a change from Lundqvist, and starting anew, is sacrilege.
The major thing was Lundqvist announcing that he played hurt at the beginning of the season. Whether that's bullshit or not, I don't know. However he's saying it. To me, that means his hair dye has seeped into his brain, rendering him idiotic.
Listen, when we found out Kevin Shattenkirk was playing hurt, I understood. He just signed a major deal and didn't want to come off like a Carl Pavano bust. I get it.
With Lundqvist, he's earned his stripes here. Perhaps he didn't want to admit that getting hurt, when trying to win a meaningless medal, hurt the team that was actually paying him top money. However, if Lundqvist had to miss the first month of the season, with the thinking that he'd be fine and ready for a playoff run, that would've been acceptable.
Playing hurt doesn't do the team any favors at the start of the season. It's not like you're going to magically recuperate, like it's a video game, as the season went along. You'd only make whatever injury you had that much worse. For him, he was better off addressing his issues, fixing himself and to be at his best for a potential playoff run. Instead, he watched the team go 1-7-2 to start the season.
If Lundqvist got hurt late in the season, the team was in the thick of a playoff race and he was trying to play through it, I get that. By making up this excuse now, you were being selfish. There is no reason to start the season by playing while injured. Do whatever you gotta do and get back to 100%. In the end, it doesn't matter because the team wasn't in a playoff race, but this is just another excuse, in a long list of excuses, for Lundqvist. It's also another example of his selfishness and him putting himself above the team.
As we come to an end here, I have mixed emotions about the team moving forward. I just can't wrap my head around why the team thinks building around a 37 year old goalie is the right move. You can't halfway rebuild a house. Furthermore, it looks like Staal is staying too, and that's another termite devoured pillar on this house.
The Rangers can get Tavares, Erik Karlsson, Kovie, and whoever else is on the FA market, in addition to landing the number 1 pick, but as long as Lundqvist is here, they will never win the Stanley Cup. I've been saying this for three years now. I fully expect that during this time next year, I'll be saying the same thing again. At least the Hankflakes will have new defensemen to blame for the failures and shortcomings of their paper King.
Watching the Rangers try to win a Cup with Lundqvist is like watching your kid learn how to ride a bike. You see your kid about to fall, but you can't do anything about it. However, Lundqvist has had enough time on the bike and  by now, he should be driving down Broadway with his Stanley Cup. Instead, all he has to show for his career are bruised up knees and tears, just like a kid falling off a bike. SAD.
As far as the next blog, I'll be back when the Rangers do something of significance. If that doesn't happen between now and next week, I'll stop in with some playoff thoughts.
From now until June…. "LET'S GO LIGHTNING!"
Sean McCaffrey
BULLSMC@aol.com
@NYCTHEMIC on twitter