What's up everyone and welcome to the FINAL blog of the 2017-2018 season. Today, I will be looking at the Flyers 5-0 smashing of the New York Rangers. However, I'm not going to go too deep as I normally would on the game. After all, why bother? The final score was 5-0, so I think you can probably figure out what happened, even if you missed this matinee finale. In the second half of the blog, I'll do my annual report card, where I'll grade every Ranger and the coach of this disappointing 2017-2018 season.
Yes, you read that right, two blogs for one click! So if this takes a second to load, keep in mind that I'm not bombarding you with ads, begging for patreon money, click baiting you or making you click a new web page after every 50 words! No, here on BlueCollarBlueShirts.com, you'll get 13,000 words for one click! Come on, what's better than that, outside of a NYR Stanley Cup!?!
After all, it's not like there is another Rangers game coming up any time soon. I hope you find the time to read my entire final manifesto of this season, as I'm hitting a lot of topics here.
Before continuing on, I'd be remiss if I didn't mention the tragedy in Saskatchewan, concerning the Humboldt Broncos. If you're not familiar with what happened, you can check out the story for yourself at: http://www.espn.com/espn/story/_/id/23056409/bus-carrying-humboldt-broncos-saskatchewan-junior-hockey-league-involved-fatal-collision
Unlike Pierre McGuire during today's game with the Flyers (more on Pierre McGuire as this blog moves along) I don't mean to bog you down with sadness. I'm here today to eulogize you about something meaningless, which are the 2017-2018 Rangers. What happened with the Broncos is stuff that's hard for me to talk about on this blog. There's no jokes to be made and this story is just absolutely horrible. There's not a silver lining to be found.
I'm not what you'd call the "religious type". In fact, I'm an atheist. That said, I'll spare you my whole spiel about why would a God take the lives of 15 innocent young men. However, I couldn't ignore this story. I do offer my condolences and sympathies to anyone affected by this tragedy.
As you may know, I read a lot of books. Two topics that I often read about are hockey and pro wrestling. Both sports have a lot in common, particularly when it comes to the travel.
When you read books from pro wrestlers like Bret Hart, Chris Jericho, Ric Flair, or a random old-timer that spent time in the Pacific Northwest of Canada, there are tales of near-miss car/bus accidents. When you read hockey autobiographies, especially from players of another generation, you are given stories, about many close calls, from this same geographical region.  The icy roads of Alberta have been lethal before. These same roads will claim the lives of more people in the future. It's unfortunate and inevitable.
The last time the Rangers really had a shot at the Stanley Cup, it was during the 2014-2015 season. When Henrik Lunqvist went down with injury, Cam Talbot helped carry the team to the Presidents' Trophy. With Talbot as the new starter and with injuries in Hartford, the Rangers were forced to call-up 20 year old goalie, in a one Mackenzie Skapski.
Skapski, who would eventually become known as the "BUFFALO KILLER" (He went 2-0, with one shutout against Buffalo that season, a season where Buffalo was tanking for McDavid or Eichel) looked solid in his brief NHL stint. The fact that he was all smiles made him a human interest story and a guy you wanted to root for.
When Skapski started to shine, we all wanted to know more about him. It was around that time, when I learned about a near-fatal bus accident, that Skapski endured.
On 12/11/2009, Skapski, playing for the Fraser Valley Bruins, of British Columbia (another northwestern province in Canada, for those not familiar with their Canuck geography) was sitting on a team bus. At 15 years old, Skapski was already a budding prospect.  However, his whole future went up in smoke, when his team's bus hit a patch of black ice, during a road trip in British Columbia. The bus spun out of control and would flip down, eventually landing on an embankment.
Of the 21 players on the bus, Skapski suffered the most serious injuries. He fractured his orbital bone, had a blood clot near his brain and broke his nose. As you know, Skapski overcame this accident and would eventually be back on the ice in a years time.
Unfortunately for 15 young men, they won't be able to tell their redemption story of coming back from a major injury. I can't imagine how these parents are dealing with this.
Of note, here's Skapski on the Humboldt tragedy:
A big prayer for the Humboldt Broncos hockey team. This sort of accident makes me sick to my stomach and brings up dark memories. My condolences go out to all family members involved- thinking of you and praying for you all.

— Mackenzie Skapski (@Skaps29) April 7, 2018
I really don't know what else to say about this, so I'll move on. There's nothing you can do about it, which makes everyone in the situation feel powerless. Accidents happen on the road. It just sucks.
---
In case you missed them, here are my most recent blogs. Check them out if you haven't given them a gander already:
---
---
---
---
As we get into the meat and potatoes of this last game review manifesto, there were a few news items to talk about. After the loss to the Islanders, the Rangers announced the following:
Congrats to Henrik Lundqvist on being named #NYR team MVP as voted on by the media. Also congrats to Jesper Fast on being awarded the Players Player.

— Matt Calamia (@MattCalamia) April 6, 2018
I found it funny that the Rangers needed to announce MVP's for the season. After all, being named MVP on this team, for this season, is like being named MVP of a homeless encampment. At the end of the day, you're still a fucking loser. Like a homeless person, these Rangers have no jobs to report to now, at least until September.
I wasn't shocked, but I found it hilarious that the media named Lundqvist as the team MVP. I value the opinions of the players, more than I value the opinions of the NYR fake news media. While the NYR media, most of them riddled with student loans and living with their parents, were voting for Lundqvist as MVP,  it was the guys on the ice, voting for Jesper Fast, as team MVP.
Again, I don't put much into being named the MVP of this team, for this season. The franchise blew the roster apart and accepted another half-assed rebuild. (It won't be a full rebuild if Lundqvist and Staal remain here.)
If the team stayed in-tact, and they didn't trade off most of their stars, I think Michael Grabner would've gotten the MVP vote, from both the media and the players.
What does it tell you about the yellow journalists, of the NYR media, naming Lundqvist their MVP, while the guys breaking their holes on the ice, consider another Swede as their MVP? It is the bullshit that flows through the manicured fingers of the NYR media that brainwashes younger fans. These young fans, much like the NYR media, are afraid to challenge the notion that Lundqvist isn't an infallible Swedish demigod.
Younger fans have truly been force fed so much crap, from the fake news/Lundqvist propaganda machine, that they believe everything they read.
I mean, look at this Lundswiss splooge stooge:
Rangers end a tough season with a 5-0 road defeat to the rival Flyers. If one sentence can sum up the season, it's this: Lundqvist was never the problem.

— Sean Hartnett (@HartnettHockey) April 7, 2018
What does this tweet tell you, outside of Hartnett's employers not caring about their hockey coverage? It tells you that the media, just like the Rangers brain-trust, are happy to keep the illusion that Lundqvist is still an elite player in this league, even if it's at the detriment of the team itself.
You know all my arguments already, so I won't bore you down with repeats, but as long as Lundqvist remains untouchable from criticism from the NYR media, we will be reading the same exact shit next season.
Oh and for shits and kicks, here are the MVP's stats, compared to the other goalies in the NHL. Keep in mind, Lundqvist is the highest paid goalie in the NHL:
This blog is being worked on immediately after the game with the Flyers, so these numbers reflect the game with the Flyers, but not from the other 14 games being played on Saturday.
The regal MVP finishes with a majestic .914 save percentage and a 2.98 GAA. Again, King Raanta, making $7.5M less than Lundqvist this season, is third in the league in both key stats.
With the way the Rangers and the Canadiens have finished, you'd have to be the dumbest GM in the league to give out a high priced and long term deal to a goalie. At least Senile Sather fits the bill on that one!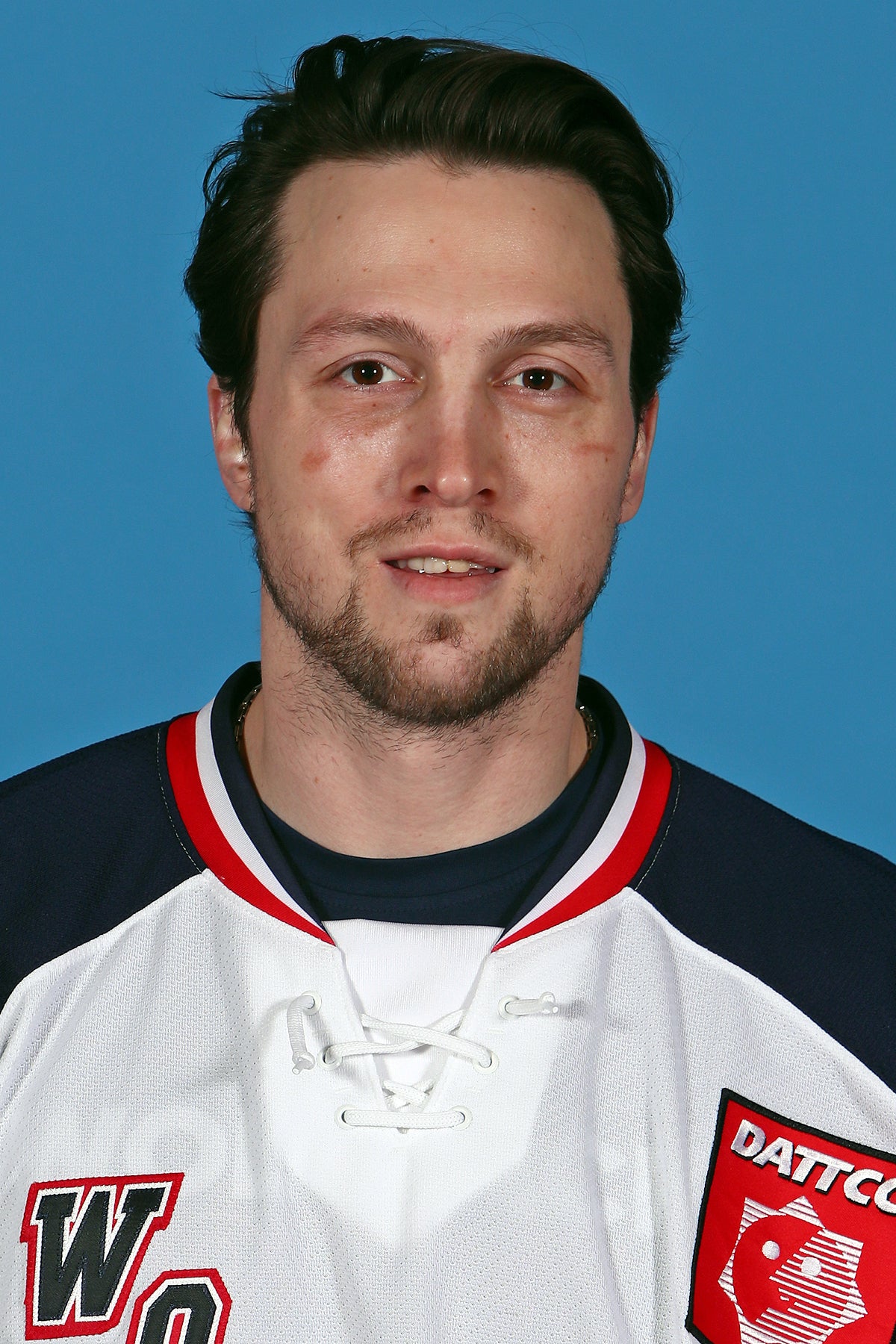 On Friday, 4/6, the Rangers announced the call-ups of Matt Beleskey and Steve Fogarty. Why this move was made, I don't know. I guess it didn't make a difference anyway.
With Beleskey and Fogarty for the finale, the Rangers scratched Desharnais, Carey and Holland. Here were the last lines of the season:
Chris Kreider, Mika Zibanejad, Filip Chytil
Jimmy Vesey, Lias Andersson, Mats Zuccarello
Ryan Spooner, Kevin Hayes, Steven Fogarty
Matt Beleskey, Vlad Namestnikov, Pavel Buchnevich
Of note, Buchnevich on the fourth line induced a lot of tears from the Corsi fan club.
Before the game, the fake news NYR media littered their websites and twitter accounts, with how "Lundqvist & company" are looking to get revenge on Philly, because of the 2010 Game 82 loss. Not mentioned in any of those articles or tweets, is that "the company"/teammates, from the 2009-2010 team, consisted of only Marc Staal. Are you really trying to tell me that anyone else on this team gives a fuck about Game 82, from the 2009-2010 season? Do you think Jimmy Vesey, Steve Fogarty, Filip Chytil, Rob O'Gara or anyone else, was looking to extract revenge from another Lundqvist loss? A loss from eight years ago mind you?
Going into the game, a Rangers win, plus two consecutive Panther victories, would mean that the Flyers would be eliminated from the playoffs. Once Lundqvist was announced as the starting goalie, I was congratulating my Flyer friends on making the playoffs. Lundswiss wouldn't disappoint me, as the highest paid goalie in the NHL surrendered five goals in this one.
And yes, I'm really hammering how Lundqvist is the highest paid goalie in the NHL. This is the last time I can do so! After all, next season, when Price takes over as the highest paid goalie in the NHL, I'll have to refer to Lundqvist as the highest paid goalie in the NHL playing for an American franchise! Or maybe I could go with the highest paid European goalie in the NHL! I'll figure out something, you know I will!
So anyway, all the stories about "Lundqvist and company" looking for revenge from a loss from 8 years ago? That was all bullshit. The fan fiction that some of these paid reporters come up with is fucking mind boggling. I mean really – would it surprise you, if you found out that Sean Hartnett was writing Swedish erotica on the side?
For the sake of prosperity, here's the ESPN.com box score, from a game that was such an abortion, that I was surprised a bunch of religious zealots weren't outside protesting:
1st Period Summary

Time
Team
Scoring Detail
NYR
PHI
6:34

Ivan Provorov (17)
Assists: Sean Couturier, Jakub Voracek
0
1
Time
Team
Penalty Detail
10:41

Matt Beleskey: 2 Minutes for Holding the Stick
10:41

Radko Gudas: 2 Minutes for Interference

2nd Period Summary

Time
Team
Scoring Detail
NYR
PHI
12:24

Claude Giroux (32) (Power Play)
Assists: Sean Couturier, Shayne Gostisbehere
0
2
17:53

Michael Raffl (13)
Assists: Radko Gudas, Brandon Manning
0
3
17:59

Claude Giroux (33)
Assist: Michael Raffl
0
4
Time
Team
Penalty Detail
2:50

Matt Beleskey: 2 Minutes for Roughing
11:52

Steven Fogarty: 2 Minutes for High-sticking

3rd Period Summary

Time
Team
Scoring Detail
NYR
PHI
10:11

Claude Giroux (34)
Assist: Travis Sanheim
0
5
Time
Team
Penalty Detail
18:59

Oskar Lindblom: 2 Minutes for High-sticking
Goaltending Summary
Rangers

New York Goaltending

Player
SA
GA
Saves
SV%
TOI
PIM
H. Lundqvist
40
5
35
.875
60:00

Flyers

Philadelphia Goaltending

Player
SA
GA
Saves
SV%
TOI
PIM
B. Elliott
17
0
17
1.000
59:27
Let's get the Pierre McGuire shit out of the way first. Throughout the whole game, he just kept asking anyone next to him about the Humboldt tragedy. I understand Pierre is trying to relate real life on the broadcast, but it wasn't the time for it. You don't ask a coach or a player, during the middle of a game, about a major real life tragic event. It's like a baseball player, about to go to bat, being asked about his thoughts on priests raping children. Yes, it sucks that stuff happens, but you don't need it on the broadcast.
The right thing to do, and the Flyers did it, was to mention the story, take a moment of silence, and try to forget it for the next 2-3 hours. There's nothing we can do about the Humboldt Broncos.
The Flyers were playing a game, a game they needed to win to make the playoffs, and there is jackoff McGuire, asking Coach Hakstol about the accident.
McGuire was relentless. More relentless than I, on the topic of how much I don't like Lundqvist. McGuire even brought up other tragedies on the air. At one point, I was waiting for him to do a whole piece on the Holocaust and asking AV for his thoughts on Anne Frank.
Seriously, McGuire even brought up Lindy Ruff's own personal tragedies on the air. Do you think Ruff wants to hear that shit or being reminded of a bad time in his life, by this walking penis?
If McGuire needs to talk about this stuff, let him go to some little random bar in Flin Flon and let him talk about it with all his bukkake buddies. I would rather listen to Susan Sarandon than see McGuire.
I mean, it would've been cruel, but I wouldn't have blamed any of these guys if they said, "Hey Pierre, why don't you tell me about your cancer?" The stuff with Ruff really bothered me, hence me typing out that last sentence.
There's just a time and a place for everything and Pierre McGuire, as usual, was the face of everything wrong.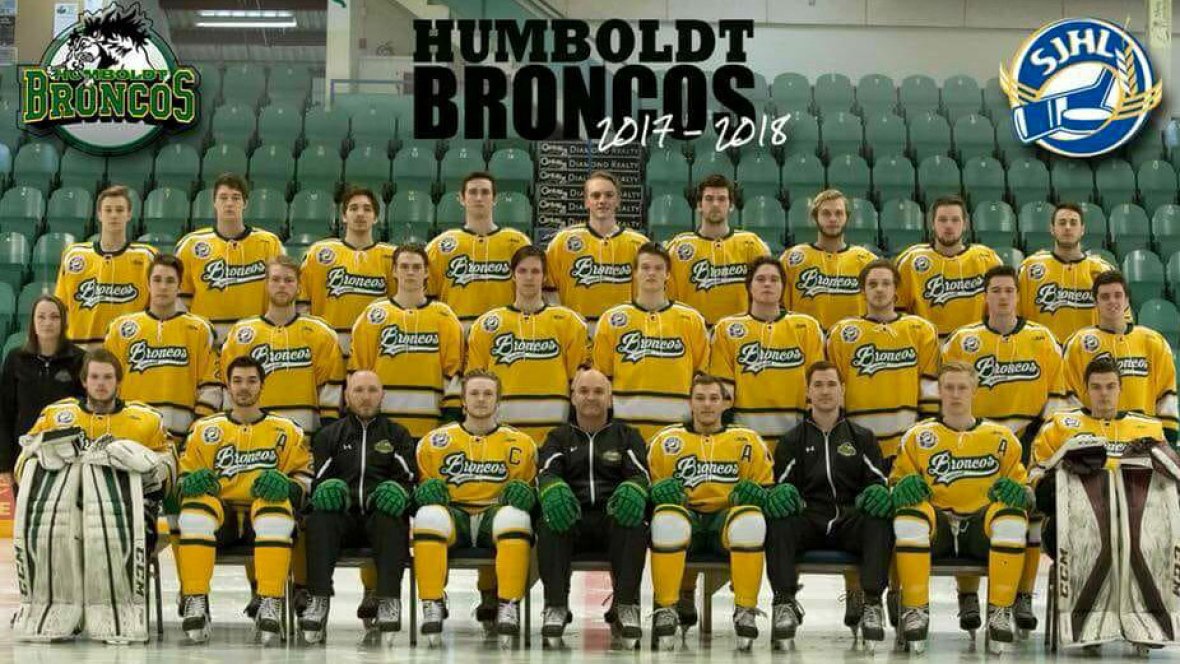 I'm not going to do my normal period-by-period recap of this game, because what's the point? This game was a futile attempt of a team staying competitive for 60 minutes. I thought from the onset, that the team looked like they gave a damn, but the Flyers just out matched them in every which way.
I mean, just look at the shots on goal again:
Shots On Goal
The Flyers, starting the returning Brian Elliot, was given one of the easiest shutouts in NHL history. While I do tend to troll and go over-the-top on the Lundqvist hate, the fact is this – you're not going to win any games when you don't score any goals. With one goal in the last 120 minutes of hockey played, the Rangers limped to the finish line of this season.
While the team in front of him was not great, it's not like Lundqvist was a marvel either. It's the same old shit. Even when the team is bad, he does make a few good saves. However, he can't contain or sustain for a full 60 minutes, and once he unravels, a rout is on. When the Flyers scored two goals, within 6 seconds, all hope for the Florida Panthers, and their playoff hopes, were lost.
Take a look at the first goal allowed by Lundqvist, five minutes into the game:
🎶 rock ya bodyyy, yeeeeeeeah 🎶 pic.twitter.com/DXksz7C9Rh

— NHL on NBC (@NHLonNBCSports) April 7, 2018
This goal, a 6 vs 5 goal, as the result of a delayed penalty, was something that could've been stopped. You're just not going to stop many shots when you're making sweet passionate love to the ice, by dry humping the fuck out of it.
If you're the Flyers, you do have a goaltender issue, as you don't know what you'll get from Elliot in the playoffs. If you're a Flyers fan, unfortunately, he wasn't tested at all in this game, albeit from a few saves on Zibanejad, Sproul and Fogarty in the first period. When this game was done, despite the shutout, you still have no clue what you'll get from Elliot next week.
The Rangers went through their normal routine of shooting wide repeatedly. This was also another game where guys like Hayes, Zuccarello and Kreider were virtually invisible. I had to double check to make sure they were in the line-up.
Matt Beleskey, in my opinion, was terrible in this game. It was like he was trying to lead the team in PIM this season, despite playing in this one game.
Claude Giroux would get the first hat trick of his career in this game. Factually, Giroux got the hat trick against the highest paid goalie in the league. Giroux's first goal came at the 12:24 mark of the second period. This was a PPG. One thing that we've seen from the Rangers, as the season wound down, was their PK falling apart.
While the Rangers looked lost all game, the game was sealed for good at the end of the second period, as Michael Raffl scored at 17:53 and Giroux scored six seconds later. Here's the highest paid goalie in the league giving up two goals in six seconds, like only a King can:

Both of these goals are on Lundswiss himself.
Down 4-0 and going into the final period of the season, I thought Lundqvist had to stay out there, especially with all the silly comments he made to the Post on Monday. To his credit he did. I was surprised that the Rangers didn't pull a Colin Kaepernick, and just kneel for the entire third period. Instead, they let Giroux score again:

5-0 Flyers. Luckily for Lundqvist, that was it, as a sixth goal would've meant his GAA would've reached an even 3.00 for the season. The Rangers may have been better off with Chicago Blackhawks house goalie, Scott Foster. In fact, if I'm Team Sweden, I'm ignoring all phone calls from the NY area code. I wouldn't want this guy on my team, once the IIHF Worlds tournament commences.
This was an entire team loss. I know I conversed with many of you on Twitter and text during this game. You guys are the real MVP's, as you stayed with this team to the final minute. And some people want to call you fake fans for having a different opinion on the goalie. SAD!
As far as this game, and this season, let's go back to Robert Deniro, playing "Ace" Rothstein in "Casino":
"That's that". This game felt like another scene out of Casino as well:

Speaking of this car bomb scene from "Casino", I can't think of another piece of television or film, where it was more blatant that a stunt double was being used. I mean, even the "Three Stooges", during their "Fake Shemp" days of the 1950's, were more believable than this!
5-0 Flyers. Boy, am I glad that I saved my money and time, as I was originally planning on going. Instead, I'm crossing my fingers for a Devils/Bolts first round series.
I'm going to thank you at the end of this blog, but for those not interested in the REPORT CARD, my EXTEND AV talk or if you've had enough, thanks for reading this first half of this double blog. Up next, the 2017-2018 NY Rangers Report Card.
---
In case you missed it, here's my 2017-2018 NYR Mid-Season Report Card blog: http://doinow.com/rc18/
For my New York Rangers 2017-2018 Season Report Card, I will include what I wrote about the players, that were here during the mid-season report card, in italics. The Final Report comments will be in bold. Unlike previous report cards that I've done on this blog, there were a lot of new additions to the team. I have added all the new players, most acquired around the trade deadline, at the end of the Report Card. There, you will also find the "dearly departed" Blueshirts.
Of note, the Mid-Season Report Card was written before "The Letter" and the trade deadline.
RANGERS FINAL 2017-2018 REPORT CARD

Grades are given based on production, playing to their role on the team and contract. For example, I expect less from a fourth line player than someone like  Marc Staal. After all, we are playing in a salary cap world, where teams are constantly giving up quality players, even players they drafted, to compete. To ignore the cap hit of a player would be foolish, which is why it's considered in these grades.
FORWARDS
PAVEL BUCHNEVICH. MID-SEASON GRADE: B+
The Rangers sophomore right winger, who I affectionately refer to as a "commie" on this blog, has grown considerably in his second season in the big time. He is currently third on the team with goals (11), fifth on the team with assists (15) and third on the team in points, with 26 points. Many Ranger fans have a love affair with the Russian, and scream bloody murder any time he's benched. We have not seen the best of Buchnevich, and I think it will come in future seasons. He is capable of cold spells, but who on this team isn't?  He's definitely played above his contract, but at times, doesn't show the fire he needs to have. In turn, he's been a scratch for AV. Buchnevich, like all of these guys, needs to show consistency in that department. However, it's worth mentioning, is it fair for Buchnevich, who is third on the team in production, to be bounced around on every line and into the press box? Surely, if the Russian can find time upstairs, then Rick Nash deserves to be watching the game next to him.
PAVEL BUCHNEVICH. FINAL GRADE: B-
Buchnevich was practically a lost cause after the deadline. Buchnevich, who finished fourth on the team in points, with 43, barely scored in the final 25% of games of the season. Part of that had to do with his rotating line partners and being placed on the fourth line. He can be a cog for this team moving on, but the second half of the season did him no favors.  The people in the "FIRE AV"/Buchnevich for Hart camp, will blame the coach for Buchnevich's lack of production. However, great players overcome bad situations. Buchnevich never did.
---
PAUL CAREY. MID-SEASON GRADE: B
Going into this season, I wasn't sold on Paul Carey at all. In fact, if the Rangers moved him tomorrow, and kept Miller or Hayes at center full-time, it wouldn't bother me. That's how you could open up a roster spot for Vinni Lettieri, who I think should be on the team for the rest of the run. However, one can not dispute Carey's contributions to the team this season, even if he's a "one season & done" Ranger. Carey has been a factor on the Rangers fourth line, where he has 10 points. In many games this season, the fourth line, with Henrik Lundqvist, has contributed to many victories. Carey has played above his contract this season. While I don't see him breaking out as top guy for the team, he's more than excelled in his role. In the past Dominick Moore was the fourth line center & occasional winger and for the Rangers, Carey has been a slight upgrade this season.
PAUL CAREY. FINAL GRADE: B-
Carey was fine, for his role on this team, for this season. The fact that he played in 60 games kind of tells you what kind of season NYR had. He was reliable and dependable, but was never a difference maker. In a league where four deep lines is crucial to a Cup, Carey was limited in what he was going to give you, points-wise. I don't see him back next season, but he's someone that can fill a roster spot. If Carey is back here next season, that means the Rangers really messed up during the off-season.
---
DAVID DESHARNAIS. MID-SEASON GRADE: A
I hope people don't see the Grade of "A" and immediately wig out. Consider that Double D is only a million dollar cap hit, and that DD has played on the first line and on the PP, then you have to realize that Double D has provided much value, for the dollar, for the Rangers. The Rangers have seen 19 points out of this center. While the Rangers, admittedly, have been weak down the middle, Desharnais has given them more points than one would've thought. Playing on the PP may be an indication on why the Rangers PP has been anemic this season, but I would put more of the blame on DD's higher paid teammates. Like Carey, a perhaps "one and done" Ranger, you can not argue that DD has overproduced for this team.
DAVID DESHARNAIS. FINAL GRADE: B

Just like most of the players on this struggling team, Desharnais cooled off after the deadline. He was also scratched a lot, in favor of the new blood. If the Rangers went all in & tried to make the playoffs, I think Desharnias would've shone a bit. He was a reliable fourth line center for the Rangers all season. While he only added 9 points since the Mid-Season report card, that's mostly because of lack of playing time. I will continue to group him in with Carey – he's a fine player, but he shouldn't be part of NYR's future plans. I'm somewhat surprised that he even survived the deadline.
---
JESPER FAST. MID-SEASON GRADE: B
I hope there is one day where Fast puts it all together. Fast, who started the season on the IR, rejoined the team and found himself up and down the line-up. He's played a lot on the second line, but has logged minutes once in a while with the 10/13/40 line as well. The Swedish right winger has shown flashes of brilliance at times, but like many of the players on this club, can go games where you wonder where he is. Like other Rangers on this team, Fast is pass first, shoot maybe, and that needs to change. He is playing better than his salary, but then again, so is everyone, when compared to another right winger on this team, in Rick Nash.
JESPER FAST. FINAL GRADE: B+
With all the trades, Fast has become a defacto senior voice for the team, even wearing the "A" on his sweater. I think Fast grew a bit once he was forced to step up. The Kreider/Fast/Zibanejad line was one of the rare highlights, post trade deadline. One must question if he's injury prone, as he sat out the final few games of the season with injury. Fast logged 33 points with the team, good for 6th overall. The numbers must increase next season, or he will become as expendable as anyone else.
---
KEVIN HAYES. MID-SEASON GRADE: B-
Kevin Hayes is a player that will bring up contradicting opinions from Ranger fans. While you can't deny he's been on the best line all season, he will drive you mad with his pass first, shoot never offense. He's left too many goals on the ice, with his passes to nowhere. Then again, he scores at opportune times, is part of the PK, great defensively and is able to create space. While the stoner jokes are appropriate, you hope to see Kevin Hayes eventually ride a high and put some goal scoring together. He is someone that many good teams would covet for a playoff run and for the Rangers, they hope to see him part of their next run, hopefully this Spring.
KEVIN HAYES. FINAL GRADE: B+
Hayes finished with 25 goals for the team, good for second overall behind Zibanejad. Hayes was a benefactor of playing with Grabner and Fast. However, once the deadline came and went, Hayes was the team's best goal scorer. Hayes, a free agent, hopefully is retained by the team. I would hate to see the team cut Hayes loose, only to see him hit his prime elsewhere. I know he can be maddening at points, but I thought Hayes was the Rangers best forward, post deadline.
---
  CHRIS KREIDER. MID-SEASON GRADE: C+
Up until his blood clot, Kreider was one of the more better point producing Rangers, but there were too many times where you had to really check to see if 20 was on the ice. There were games where he would crash the net and become a factor, but there were more games where you just wondered if Tortorella was right on this guy. I don't know if Kreider will play again this season. For his sake, I hope he doesn't rush a comeback and takes care of his health. Life is worth living and playing hockey isn't worth years on your life, and that's coming from a heavy bottle hand & smoker.
CHRIS KREIDER. FINAL GRADE: B-
Kreider showed flashes of brilliance during his return, but also had those same games where you had to wonder if he was in the line-up. Depending on what happens this off-season, he could even be a candidate for the Captain role of this team. I thought Kreider made a remarkable comeback, but you gotta ask yourself – is he an All-Star in this league or is he a guy that will just never get to the next level? In a stat that shows you had bad the Rangers were, despite only playing 58 games, Kreider finished fifth overall in points, with 37. What everyone wants to see, is that dominating Chris Kreider, for the entire duration of an 82 game season. You can definitely argue that once he went out with the blood clot, the Rangers fell off a cliff.
---
BOO NIEVES. MID-SEASON GRADE: C
Nieves was a late call-up, but he was called up when the Rangers started to get hot, as he was called up for the Florida road trip, which the Rangers swept. He's part of a strong fourth line, but with only one goal, you'd like to see more production. He's fine for his role, but as Ranger fans, we have to hope that the best is yet to come. For a player that is 6'3″, I'd like to see more physicality on the ice from him.
BOO NIEVES. FINAL GRADE: INCOMPLETE
Nieves was sent down to Hartford after I originally wrote the Mid-Season blog. He'd never return. I don't know what the future holds for Nieves, but I really don't see how he fits on the 2018-2019 Rangers, especially with Andersson and Chytil as locks for next season.
---
JIMMY VESEY. MID-SEASON GRADE: A-
With 9 goals and 7 assists, you might think I'm over-grading the sophomore from Harvard, but to me, Vesey has been one of the stronger players all season. Like every one else on the team, not named Vinni Lettieri, Vesey will always make the pass over taking the shot. However, Vesey has been one of the more aggressive players all season. For a guy who looks like he isn't old enough to enjoy a beer, Vesey hasn't been scared to mix it up with other teams. The former Hobey Baker award winner has shown mettle and like the other young studs on this team, I think the best is yet to come. For now, Vesey is over-producing for the money and is one of the more consistent players on the club.
JIMMY VESEY. FINAL GRADE: B
Vesey finished third on the team in goals, with 17. That stat tells you all that you need to know about this team post-deadline.  In his second season, I thought Vesey grew a lot. He wasn't afraid to rough it up with anyone. He started to shoot more. Because of all the new faces and rookies on the team, Vesey, like a Brady Skjei, was thrust into a bigger role. Fans must remember that he just completed his second season. All you can hope is that he builds on this forced rapid progression and has a great 2018-2019 campaign.
---
MIKA ZIBANEJAD. MID-SEASON GRADE: B+
Zibanejad missed time this season, due to concussion. I still don't think he's 100% recovered, as he seemed absentee until recently. He has the second most amount of goals on the team, with 13 goals in 33 games played. That stat doesn't make the team around him look good at all. He's the number 1 center on the team and has played like one, from time-to-time. While his production is great on the Rangers, it isn't that comparable league-wide. Still, he's one of the better players on this club. You just hope that these concussions fade away, as it most likely will be problem, not only for the team, but for him personally, as his career grows.
MIKA ZIBANEJAD. FINAL GRADE: A-
Zibanejad finished with 27 goals, tops for any Ranger all season. He was also second in points, to Mats Zuccarello, with 47 points. What scares me the most about Zibanejad, moving forward, are the concussions. When you look at Zibanejad, acquired for Derrick Brassard, you have to ask yourself – is Zibanejad a number 1 center in this league? If you think so, ask yourself this – is he a number one center on a Stanley Cup contender? Zibanejad, post-deadline, was featured on the Rangers top line of Zibby/Fast/Kreider.

---
MATS ZUCCARELLO. MID-SEASON GRADE: A-
Where does the time go? The Norwegian, once baby faced, is now one of the elder statesmen on the team and the alternate captain. As stated numerously on this blog, he's perhaps the biggest fan favorite these days, as I see more 36 jerseys at Ranger games than 30 jerseys. With his chantable last name, the ZUUUUUUUUUC chant is one that is heard both at MSG and on the road. He leads the team in points, with 31 points, recording 8 goals and 23 assists. While you can't knock Zucc's passion or willingness to fight, especially at his size, the knock you can put on him is his stubborness to shoot. There is no other Ranger on this team, that is more capable of making the extra pass to nowhere, than 36.
MATS ZUCCARELLO. FINAL GRADE: B+
Zuccarello may be the most famous and second most polarizing Ranger, behind Henrik Lundqvist. If you can believe it, there are many fans that hope the Rangers move on from Zucc, akin from the way I hope NYR moves on from King Shampoo. Zucc finishes, once again, as the team leader in points, with 53, but only had 16 goals. For a guy playing top line/top 6 minutes, you need more goals. For the first time in a long time, Zucc, despite his fire and heart, would go missing for games on end. His stats would improve tremendously if he trusted in his ability and shot the puck more often. Zucc will be one to watch this off-season, as he may be moved. I hope he stays.

---
DEFENSEMEN
STEVE KAMPFER. MID-SEASON GRADE: B
If it was up to me, Kampfer would be playing over Nick Holden on this team. To me, he's better defensively. While Holden is easier the better offensive option, his turnovers outweigh his offense. Kampfer has been a better lockdown defender, but since Lundqvist doesn't like him, he doesn't play as much. Kampfer is fine in his role, but perhaps would find a more fulfilling career elsewhere.
STEVE KAMPFER. FINAL GRADE: INCOMPLETE
Kampfer played 22 games for the team and after a hand injury in February, never returned. I don't see how he fits on the team next season, but that isn't to say that the Rangers retain him and keep him in Hartford.
---
KEVIN SHATTENKIRK. MID-SEASON  GRADE: B-
Shattenkirk is a much contested player among NYR fans. I just don't get some fans, who did you expect Shattenkirk to be? You had to know he wasn't a defensive lockdown specialist. No, he was signed to provide points. Shattenkirk has been top 3 in the league, when it comes to defensemen scoring. He's number one on the Rangers in that department, with his 5 goals and 18 assists. While he is a defensive liability, I expected that. However, with the Rangers PP being abysmal, something I put more on Scott Arniel than 22 himself, Shatty is here to quarterback the PP. While he has more success than the last two Rangers to wear the 22 before him (Holden and Dan Boyle) the Rangers PP simply needs to produce more.
KEVIN SHATTENKIRK. FINAL GRADE: INCOMPLETE
Shattenkirk's first season as a Ranger ends as a disappointment. He had knee issues and would never return after his surgery in January.  With only 46 games played, Shattenkirk admitted that he played those 46 games injured, as he didn't want to disappoint the team or fans, by getting surgery in the off-season. With the way this season went, perhaps his selfishness worked out, as the team stunk, which forced them to acquire a bunch of draft picks at the deadline. I am a firm believer, that if done right, this off-season can produce a post-season, come this time next season. Shattenkirk should be part of that.

---
BRADY SKJEI. MID-SEASON GRADE: B
One of the more consistent players on the team, Skjei is still turnover prone, but then again, the other team is paid to create offense too. Skjei's 13 points aren't shabby and he's shown a tendency to shoot the puck more than some of the Ranger forwards. You would like to see him grow more defensively, but as a young player on this team, that may come in time. Currently on the second D-pair, logging most of his minutes with Shattenkirk this season, I don't know if he can stop some of the better offenses in the league. However, he's been fun to watch and like many on this report card, the best should be yet to come.
BRADY SKJEI. FINAL GRADE: C+

Skjei was forced to become an anchor and face of the defense, once the deadline occurred.  If there is one thing Skjei should practice in the off-season, it's shooting at the net. He cost the Rangers too many chances by shooting wide all season. In fact, I think he should get a sponsorship with Jagermister, the sponsor on the corner boards at M$G, since that's where most of Skjei's shots landed this season. His turnovers also increased as the season went along, which is also a result of all the mish-mosh defensive pairings. I wouldn't call Skjei's second season a failure, but he must improve next season.

---
BRENDAN SMITH. MID-SEASON GRADE: C
"Thank you for taking Brendan Smith off our hands." – a Detroit Redwings fan to me, last season, at the Joe.
I thought in Smith's limited minutes with the team, last season, that the Rangers may have had something. When he signed a huge contract with the team in the off-season, I thought that Gorton was nuts. Then again, I'm just a beer drinker who loves watching the game, and not someone who has lived inside of NHL locker rooms. That said, Smith has been a disappointment this season, very much so, where AV has constantly made Smith a healthy scratch. Smith needs to figure it out and figure it out fast, before his name gets lumped in with Wade Redden.
BRENDAN SMITH. FINAL GRADE: F-

Unlike Skjei, I will call Smith a failure. Smith wound up being lumped in with the legendary Wade Redden and spent his 2018 in Hartford. He is one of the few black marks during Gorton's tenure as GM. Whether he rebounds or not next season, I don't know, but for this season, he was an absolute bust and another name on the long list of high paid Ranger failures.
---
MARC STAAL. MID-SEASON GRADE: B-
Deep breath time: Marc Staal has been the Rangers best defenseman all season. Is that possible? Look at the competition and think about it. While never an offensive threat, Staal has done a lot of good things defensively this season. While I would've traded/bought him out before giving Girardi that treatment, Staal is having his best season since his injuries. There is no denying that his contract sucks, but you can't say he's been a horror show either. Staal is still logging 18+ minutes a game for the Blueshirts and helping to stop elite offenses in the league.
MARC STAAL. FINAL GRADE: B
While we all know that it is in the Rangers best interest to get out of this contract with Staal, one can make the case that he was the best Rangers defensemen all season. That can also be the reason why this team finds themselves in the peril that they currently are in. High paid defensemen need to produce offensively, and Staal isn't that. Staal was acceptable this season, but not someone you want around for a rebuild.
---
GOALIES
HENRIK LUNDQVIST. MID-SEASON GRADE: A
No one will ever accuse me of being the biggest Henrik Lundqvist fan, but even I can't deny the impact he's had on the team this year. While I will never appreciate his diva behavior or crybaby antics, he's stolen many points for the team this season. My biggest knocks on him, besides his terrible contract, are his league leading "most goals allowed in the first two minutes of a period", most two goal blown leads and his ability to lose his stick more than any other goalie. That all said, he's also been a rock for this team and playing his best hockey since perhaps the 2013-2014 season, if not his Vezina winning 2011-2012 season. As stated at the top of this blog and really in every other blog I've done, I'd trade him tomorrow, but for his work this season, he's arguably the Rangers MVP and like many years past, the best player on the club. The biggest question still remains – can Lundqvist carry this team to a Stanley Cup? There is no denying this fact – Lundqvist has been the most consistent Ranger all season.
HENRIK LUNDQVIST. FINAL GRADE: C+
Of course, the Hank flakes will go nuts about me giving Lundqvist a C+, but for the money he's given, he simply wasn't good. As proven, he can no longer carry the team the way he did in the Renney/Torts years. His contract sucks and for a full rebuild, he must go. His numbers were terrible in the second half of the season. His crybaby behavior and finger pointing were at an all time high this season. The sooner the Rangers divorce themselves from this myth that they've created, the better off they will be. His numbers aren't there and we are seeing better production out of the back-ups, once again.
---
ONDREJ PAVELEC. MID-SEASON GRADE: A-
Like Henrik Lundqvist, Pavelec has been one of the stronger players, in his role, for the New York Rangers. Going into the season, I didn't see him being able to do what Talbot or Raanta did, but goalie guru, Benoit Allaire, cementing his place in the HHOF, has turned Pavelec around. Pavelec, coming off the worst season of his career, looks like he could be a starting goalie again in this league. If Talbot or Raanta mean anything to you, then it's very easy to see Pavelec starting elsewhere next season. Lundqvist has started 83% of the games this season, with 35 starts in 42 games. That's a heavier workload since the days of Marty Biron as 30's back-up. I think Pavelec's true test will be in the second half of the season, where more back-to-back games are on the schedule. However, if the first half of the season is any indication, Pavelec should keep the Rangers in any game he plays.
ONDREJ PAVELEC. FINAL GRADE: B

Pavelec, who missed a bunch of games with injury, was a serviceable back-up. In these last few seasons, we've been spoiled, as Ranger fans, with our back-up goalies. Pavelec was just an average back-up that you'd see on any other team. I don't think Pavelec cost the team any wins this year. However, his biggest contribution may have been his injury, which opened up the door for Alexandar Georgiev.

---
THE INCOMPLETES (Players with less than 10 games)

Filip Chytil – I don't think he ever got a fair shot at it. He played in the season opener, a period in the second game and then was quickly sent to Hartford. I don't know how you could learn anything in that amount of time. He's been solid in Hartford and could be someone brought up, should another injury occur. While Andersson got headlines for his hatred of losing, it was Chytil who was the better prospect, at season start.
After the first two games of the season, Chytil returned to the team for the final 6 games. It would be unfair to grade him in this blog. We all hope that he shines next season.
---
Adam Cracknell – a player that Lindy Ruff, who a lot of NYR fans want to replace AV as HC, went to bat for. He didn't amount to much and was quickly dropped after four games. Waste of time.
Cracknell finished out his season playing for Montreal's AHL team.
---
Anthony DeAngelo – I still don't know why the Rangers dealt for him, outside of trying to dump Stepan's contract. DeAngelo may never play for the Rangers again. He didn't do much with the minutes afforded to him and isn't that great in Hartford either. I suggested NYR trading DeAngelo for Duclair, and while it's a long shot, I think DeAngelo would benefit from another change in scenery.
DeAngelo, after a stint in Hartford, returned to the Rangers. However, he suffered an injury and was done for the final month of the season. I thought he was okay in his Rangers return, but like many, I don't know how he factors into next season's plans, especially with the abundance of defensemen.
---
Vinni Lettieri – called up recently, I thought Lettieri should've been on the team from day one. However, we all know AV and his tendency to always go with veterans over new blood. I hope Lettieri stays with the big club, because the sky is the limit with this kid. The Rangers need someone who isn't afraid to shoot and Lettieri is that guy.
Don't even get me started on Lettieri. Just go and read my last few blogs. The Rangers absolutely fucked-up Lettieri in the second half of the season. They turned him into Where's Waldo.
---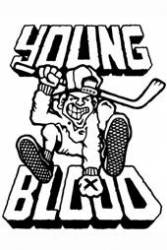 NEW ADDITIONS (Players Listed by Games Played)

NEAL PIONK. FINAL GRADE: A
With 27 games played, Pionk played more games than any other call-up/traded player, post deadline. I thought Pionk was great and as I said during the preseason, I have no clue why NYR kept him in Hartford. He was an offensive injection for this team. I always found it funny, that the same fans clamoring for a rebuild, would harp all day if Pionk made a turnover. You're aware that the other team is paid to play too, right? Pionk was fantastic in his short rookie stint as a Ranger and if he keeps this up, could be a pillar of the blue line.
---
JOHN GILMOUR. FINAL GRADE: B
As you'll see, these new faces will get higher grades, because I also factor their salary cap hit into my final overall grade. Gilmour, like Pionk, also played the final 27 games of the season. I think Gilmour was a grade below Pionk, as he wasn't as strong offensively and was more liable to cough up the puck. Still, this was a learning experience. The off-season wil determine if Gilmour is back or not, whereas I think Pionk is a slam dunk for next season.
---
  CODY MCLEOD. FINAL GRADE: F
The less said the better. The Rangers tried to find this season's Tanner Glass and instead of going for Glass themselves, signed McLeod off the waivers. It didn't work out.
---
PETER HOLLAND. FINAL GRADE: D
Why Peter Holland was on this team, playing 23 games, is beyond me. The time would've been better served by calling up Lettieri. Holland, with 1 goal and 3 assists, showed me nothing.
---
ROB O'GARA. FINAL GRADE: D+
In 22 games, O'Gara showed me that he isn't ready for the NHL. This grade isn't an indictment of who he is as a player, but he just isn't ready, at least in my eyes. I would be shocked if he was on the team next season.
---
RYAN SPOONER. FINAL GRADE: B+
You can't argue with Spooner's production, as he logged 4 goals and 12 assists in 20 games. He did cool down a bit at the end. He will be someone to watch in the off-season, as you can make a case to keep him, as much as you can make a case to move on. I'm conflicted on what to do with him. You can only have so many Centers, and if you can land Tavares, that would make Spooner easily expendable.
---
VLADISLAV NAMESTNIKOV. FINAL GRADE: C
Namestnikov may be the odd man out, come the off-season, since the Rangers most likely will only keep two out of the three, between Spooner/Hayes/Namestnikov. For the sake of having to spell his name, if I had to cut one, I'd move on from Vlad the Impaler. With only four points in 20 games, he seems like he was a product of playing with the top line in Tampa, as is evident with JT Miller's current production.
---
RYAN SPROUL. FINAL GRADE: D+
He's just not NHL ready. This grade, like the O'Gara grade, isn't an indictment of Sproul the player. He's just not ready for the league and he showed that in his 15 games.
---
ALEXANDAR GEORGIEV. FINAL GRADE: A
If there is one thing we know about the Rangers, it is that Benoit Allaire is a master at molding young talent. Georgiev was his latest example. While I think Raanta, and Talbot before him, were the starters that the Rangers should've kept, Georgiev made his case in his 10 games. Georgiev already made a great impression on the team for next season and perhaps will create the next goalie debate on this team, a debate that he will unfortunately lose, as the team still tries to win with a 37 year old busted up goalie.
---
LIAS ANDERSSON. FINAL GRADE: INCOMPLETE
The Rangers are banking on Andersson to be the future and not the next Brendl or Lundmark. In 6 games, with a bad team, I can't really formulate an opinion on Andersson. Good luck next season.
---
DANIEL CATENACCI. FINAL GRADE: INCOMPLETE
Remember him? You don't? Oh well, you didn't miss anything. He won't be part of NYR's future plans next season.
---
BRANDON HALVERSON. FINAL GRADE: INCOMPLETE
Halverson, once heralded as the successor to the paper throne of Henrik Lundqvist, was bumped on the depth chart by Georgiev. When Shestyorkin finally gets here, Halverson may find his best route to the NHL with another franchise.
---
THE DEARLY DEPARTED
MICHAEL GRABNER. MID-SEASON GRADE: A+
If it was up to me, Michael Grabner would represent the Rangers in the All Star Game. Currently the team leader in goals scored, Grabner is the only one that has any relevance of consistency on this team. For 1.5 seasons now, he's been a team leader in goals and the most aggressive player to the puck on the team. His speed has been a factor in his success. He's part of the best line on the team, with JT Miller & Kevin Hayes. When you hear people talk about rebuild, it's Grabner that could bring back the most in a potential trade, due to his team-friendly contract and production. I don't see 40 being moved, because this team needs to fight for the playoffs and without Grabner, they greatly lessen their chances. If it wasn't for the heavy workload of Henrik Lundqvist, he would be the team MVP. As of right now, he deserves the Steven McDonald Award.
FINAL THOUGHTS: Grabner was missed once traded. There's a chance he may be back, but as outlined in other blogs, if he's looking to make money or win a Cup, his best option wouldn't be with the Rangers. If Grabner stayed, he probably would've won the McDonald award and the team MVP award.
---
JT MILLER. MID-SEASON GRADE: B
The hero of the Winter Classic, there have been many times this season where NYR fans were happy about "MILLER TIME." Along with Grabner & Hayes, Miller has been on the top line and has provided many big moments this season. He's also versatile and able to slot into any position for Coach AV.  Miller has been here for a while, so I don't think you can afford him the same pass he once got, similar to the pass you may sometime give to Vesey or Buchnevich. The Rangers need more goals out of Miller and like everyone else on this team, Miller needs to be alive in the first period.
FINAL THOUGHTS: Unlike Grabner, I don't see a Miller return in the cards. A fan favorite, Miller was expendable and for whatever reason, couldn't get himself out of the doghouse of AV and more importantly, of Henrik Lundqvist.
---
  RICK NASH. MID-SEASON GRADE: D+
Rick Nash is the hardest player to grade. He is easily the best third liner in the NHL, but he's paid like a Sidney Crosby, like a Patrick Kane or like an Alex Ovechkin. While Nash does everything well, does the little things and valuable to the Rangers PK, for $7.8M a season, he is a FAILURE. While he makes good passes, drives to the net, kills penalties, on the PP unit and great defensively, the bottom line is he's paid to score goals and he doesn't. That's what I'm judging him by.  His 9 goals and 8 assists is a joke. While he's better than his stat line suggests, he's still a major cap hit on this team and you can get better production for less. Rick Nash, like many ex-Rangers before him, is high money, no production. SAD!
FINAL THOUGHTS: When Nash was traded, I thought that he would be a rental and a slam dunk to return for less money. Now, currently out with a concussion, I'm not so sure. Nash was always mired by injuries and lack of production, all the while being a strong player on the ice. He just never delivered up to that $7.8 AAV contract.
---
NICK HOLDEN. MID-SEASON Grade: D+
What's that expression, "if you have nothing nice to say, don't say it at all?" Holden, who started his NYR tenure as a point getter, was an absolute trainwreck in the playoff series, last season, with the Ottawa Senators. Rather than turning the corner, Holden doubled-down, and has been a defensive liability all season. It amazes me how Brendan Smith, who has a huge contract, consistently is scratched, yet Holden remains. I don't question AV much, but AV must see something with Holden, who logs top pair minutes with Ryan McDonagh. I miss you Dan Girardi.
FINAL THOUGHTS: See ya.
---
RYAN MCDONAGH. MID-SEASON GRADE: C-
Trust me, that C- grade hurts me more than it hurts you. I am a huge Mac Truck fan, but quite simply, he hasn't a good season. When it comes to the All Star Game, defensive defensemen make the game and McDonagh has been a feature there. When it comes to the Norris, offensive defensemen get the nod. However, the only nod going on for McDonagh, is when he watches Micheletti's head nod up and down a Swedish penis. I don't know if the Captain is playing through injury or what, but this is his worst season as Ranger. He has no goals, and while able to shut down top forwards in the league (as he did with Ovechkin), is constantly being burnt defensively and more than capable of turning over the puck. I hope AV or someone is able to get 27 back to his game.
FINAL THOUGHTS: McDonagh is one of my favorite all-time Rangers and I miss him. I don't see him ever back with the team, nor should that be the goal for either party. I will say, in these upcoming playoffs, my McDonagh Tampa Bay Lightning jersey will be worn every game. If there is any consolation to this losing NYR season, it would be to see the Bolts, with Girardi & McDonagh, winning the Cup, while Lundqvist attempts to win a medal that's usually reserved for younger talent.
---
NOTE: AS I WAS PROOF READING THIS BLOG FOR PRINT, THE RANGERS ANNOUNCED THE FIRING OF ALAIN VIGNEAULT. HERE ARE MY THOUGHTS ON AV BEFORE THE FIRING, WITH MY THOUGHTS ON AV'S FIRING AT THE VERY END OF THIS BLOG.

As we approach the last big topic of this blog, I gotta say, I'm at 10,000 words right now, so thanks for staying!
Before getting into the topic of AV, here is the oration that AV gave to the media, following the loss to the Flyers:
(Note: the following comes from SNY Rangers)
On the game and what is next, "We would have obviously preferred to finish on a better note. We didn't. What is to come. They asked me yesterday, someone asked me if I had learned anything from this year and I told them to ask it for me today and I would have a better answer for you. At the end of the day, for coaches, you have to coach the team that you have in front of you. You try and put a system in place that maximizes their talent level and mask or hide the weaknesses and work on both areas so your team can improve. For me, my third year in Montreal, we had the record, at that time, as far as mans game missed in the NHL and we had half NHL players, half young players and half part American league players and we were able to take it to the last game of the year. We weren't able to get in but it wasn't for lack of trying, that year we were up for coach of the year. We talked about the Sedins a couple of days ago and that got me thinking and, we talked about this the other day, you gotta coach the team in front of you. When I went to Vancouver the team hadn't made the playoffs the year before, we had some veterans whose careers were maybe more on the downside but we had a lot of young players coming in, the twins, Kesler, Burrows, Bieksa, Hansen, Edler and to that group, through the years, we added Raymond, Tanev, Schneider, Hodgson, etc. In our seven years we had six division titles, a Stanley Cup Final seventh game. We got close and it wasn't from a lack of trying that we didn't get it, we were pretty banged up. In our time, since having left Vancouver, they are on their fourth coaching staff right now. Coaching might not have been one of the main areas and I remember in my time there, on player development, we were criticized for three players the most. One retired at 26, one went through a couple of NHL teams, basically a career minor league player and the other one, god bless his soul, was able to find a way and take care of his personal situation and is now still playing in the NHL. Player development wise, we are not perfect but we have done a pretty good job. That brings me to NY and when we got here, you coach what you have. What we had here was a veteran group, Rick Nash, Brad Richards, Ryan Callahan became Marty St. Louis, Dan Girardi, Marc Staal, we had some good veteran players and we put a system in place and culture that maximized them. To them, through the first and second-year, Ryan McDonagh and Derek Stepan were added, good young players, we had a fair amount of success. We weren't able to get it done but we had a fair amount of success. At the end of the day a coach coaches what is in front of you and that is what we have tried to do and that is what we will continue to try to do."

Asked if he felt he was going to return as head coach, Vigneault said "yes, yes without a doubt" and said that his staff, with their experience, are the right people for the job.
When it comes to the case of Alain Vigneault, consider what AV had to put up with this season:
— A starting "elite" goalie with below average numbers.
— A defense featuring Brendan Smith, who came into camp not ready.
— A defense featuring Kevin Shattenkirk, who played hurt all year.
— No number one center.
— An injured captain.
— Lost Zibanejad, the defacto number 1 center, who is a number 2 or number 3 center on a contending team.
— Lost Chris Kreider due to a blood clot, for over 20+ games.
— Saddled with Cody McLeod, as the big splash move, before the "letter".
— Forced to play a lot of young and inexperienced kids, before the team's struggles, in a Vesey, in a Buchnevich, in a Skjei, etc.
— No true competive fourth line.
— A general manager trying to rebuild on the fly, despite no evidence of that ever working.
So while the "in" thing to do is to blame AV for everything, how do you argue with his past successes? Sure he hasn't won a Cup, but neither has Lundqvist, and everyone defends him. Furthermore, AV can lead these guys to water, but it's not his fault when Lundqvist spills the bowl and blows every fucking lead he ever gets. You feel me?
I wrote the above section after the Devil's game on Tuesday. Despite the losing, I still think AV is the right man for the job. I mean, who do you want, Sheldon Keefe, a person you didn't know until a few months ago? How about Blysma? Roy? Milbury!?!
I think AV deserves a pass for the season. All I hear from these millenials is how the Rangers needed to tank or "TANK FOR DAHLIN" or "TANK SZN". These very same people, then get all upset when the Rangers actually lose and want to finger-point AV for the loss. Of course, the highest paid goalie in the NHL is absolved from all blame.
You can't argue with AV's track record. He wins. This was his first losing season with the Rangers, but by February, it was by design. Put it this way, if you kept everyone and didn't blow up the team, these Rangers probably sneak into the playoffs. To be fair, they were very likely one and done.
Like Emile Francis, AV's best team, the one from 2014-2015, failed him, starting with Lundqvist, who blew every fucking lead he ever had. At some point, you have to hold the players accountable too. Many AV critics are quick to point out that AV's best years are with top goaltenders, but in the Presidents' Trophy season, Cam Talbot was the man. Those same critics wouldn't be quick to call Talbot a top goalie in this league.
AV, believing that he'll be back next season, didn't really go over the top to win games. He wants to be part of the future, so while he wanted the team ready, he also embraced the new talent and didn't admonish anyone for not being up to snuff. It benefitted him, as long as he is retained, for the Rangers to lose too.
I know it's quite the unpopular opinion to defend AV or write on behalf of the Rangers retaining AV. I just don't see how he gets all the blame for this season, when so many things went wrong. I mean after all, Senile Sather is here, and he fucked this team up more than anyone in the history of the franchise.
When it comes to AV, there is only person that will get him fired and that is the crybaby diva, Henrik Lundqvist. He did it to Tortorella before. Of course, the Rangers will ignore that no matter how many times they change the coach or the cast around Lunqvist, that it's Lundqvist and his contract that's the problem and not anything else.
As I write these words, there's no word on AV staying or going. I truly believe, that if the Rangers were going to get rid of Coach Big League Chew, they would've done it by now. For all things considered, the Rangers are kind of classy when handling their own. I think, rather than having AV get beat up and be behind a sinking ship, the Rangers would've given him the dignity of firing him and moving on. I think by not doing anything, it's a vote of confidence for AV.
We've seen Lundqvist play his games and get people fired before. We've seen him suggest players to move on from. The key to AV will be the player exit interviews. The Rangers have already made it clear that Lundqvist has more power than anyone else and will never divorce him. In fifty years, they will still be sending out a 90 year old Lundqvist in net & all while blaming Dan Girardi the Third and Dick Holden, grandson of Nick Holden, for every loss.
If Lundqvist buries AV in the player exit interviews, that will seal the fate of AV. If Lundqvist gives his Gottiesque approval, AV will be a made man for next season. It's as simple as that.
And don't fool yourself – Lundqvist does have this power with this club.
Deep down, I truly believe that a rebuild won't take long, especially with all the cap room in the off-season. Of course, I'd get rid of Lundqvist and Staal, but that isn't happening. Even with these guys, the Rangers have money to spend and have themselves in a good position, come draft day.
In closing on the AV topic, EXTEND AV!
12,000 words. Fuck me.
As I accept the inevitable and force myself to end this blog, I want to give you guys some places to talk the Rangers & the NHL, during this off-season. While Twitter is fun, you're limited in what you can say, due to the character limit. I have also been very bad at getting back to people on emails and on the comments section of this blog. There is just so much time in the day, but with the season over, I'll have more time to respond. (Some emails I get are as long as my blogs!)
I don't know how many of you do the Facebook, but there are several Ranger Facebook groups that I enjoy. For those looking for fans to interact with, here's a list of places I regularly visit and places that feature good conversation. (Of note, I'm listing these in alphabetical order.)
— BlueCollarBlueShirts – the official Facebook group of this blog, which unfortunately, due to time restraints in my real life, I've done a horrible job of promoting. I should probably just shut it down, as there are other groups that do the same thing that I was looking to achieve.
— Blueshirt Underground Radio – a group used to promote, drum roll please….. Blueshirt Underground Radio, Jim Schmeideberg does a great job of keeping things lighthearted and entertaining.
— Blunt NY Ranger Fans – hosted by diehard traveler Bob Groder, every opinion is out there, for better or for worse and without judgement.
— Garden of Ill Repute – one of my favorite groups, where the age of the users tend to be older, thus more knowledgable. Sorry young fans, I'm not putting you down, there's just something to be said for being older and wiser. Nick Adams does a fantastic job with his writing too. I'm surprised he doesn't have a silly blog like me.
— I Am A Ranger – Jeannine Marie deals with alot, as she handles nearly 11,000 animals. This is a very pro Lundqvist group, where people whine if you bury him. That said, there are plenty of good debates on the page.
— New York Rangers Bleed Blue Crew – this is where I usually get articles and opinions from Al "I Love Zuccarello" DeMauro and Artie Sintef. Both of these fans are very knowledgable and I enjoy my debates with both of them. This is a great group for news.
— New York Rangers Hockey Maniacs – hosted by one of the most knowledgable female fans I know, in Jen Imperato. This group is wide open with a wide range of opinions. Now that I think about it, this is probably the most female heavy Rangers group out there, right up there with the final group I'm going to mention.
— REAL TIME NY RANGERS – hosted by the outspoken Michelle Barkovich, this group is not for the Lundqvist fans. There's a lot of great fans in this group, who are kind of exclusive to this group alone, including that buttmunch Tim Malone.
Now, it's time go home.
This marks the fourth full season of blogs on this site, as I started this blog in the 2014-2015 season. After selling my wrestling company in 2012, I needed another outlet to write, as I find it therapeutic. Ricky Otazu knows what I'm talking about!
After writing massive Facebook posts in the 2012-2013 and 2013-2014 seasons, I figured I'd try blogging about the Rangers. After all, I had so much free time after selling my wrestling company and wanted to do something with another passion of mine, hence this blog. While my opinions aren't agreed with by some, I feel like I have a more hardcore and passionate readership than anyone else. What other Rangers blog gives you what I give you? This site is definitely unique!
Thanks again for your time this season.
As far as what's next, I plan on doing a playoff prediction blog and recapping anything good from the exit interviews.
When we move to the summer, you'll see an influx of book reviews and the return of the DELOREAN blogs. The old game reviews are my favorite to do.
I plan on fixing up the site a bit with the extra free time, but for now, after doing this massive double blog, it's time to accept reality – there's no more Ranger hockey until October. However, the journey to the 2018-2019 season should be exciting, especially if the Rangers could land that John Tavares kid!
Win or lose, as always…
"LET'S GO RANGERS"
Oh and Eddie S., if you're reading this, get me my god damn check from Puerto Rico Richie! JAJAJAJA!
See you soon.
Sean McCaffrey
BULLSMC@aol.com
@NYCTHEMIC on twitter
PS: Oh shit. As I was about to hit the "PUBLISH" button on this blog, I saw this tweet:
NYR have fired head coach Alain Vigneault. Search will commence for his replacement.

— Bob McKenzie (@TSNBobMcKenzie) April 8, 2018
Thanks AV. I can't believe the Rangers fired him like this. AV becomes another victim of Lundqvist, as the Rangers will continue to build around a 37 year old washed up goalie. I promise you this, AV won't have a hard time finding a job elsewhere.
I know this blog is long enough, but while I would've retained AV, the person I'd like to see get the NYR coaching job is Patrick Roy. Let him keep that bitch Lundqvist in check and Roy has a proven track record with young talent.
Shit, I thought I was done for the night. Just when you think you have all the answers, the Rangers change all the questions! Isn't it sad that Lundqvist stays, while Giacomin was canned before Francis?
Now that I think about it, AV's fate was probably sealed the day he pulled Lundqvist, and Lundqvist had the stare down with him, right before Hank deserted his team to hang out in the locker room.
Thank you AV.