What's up everyone and welcome to another blog here on BlueCollarBlueShirts.com. As I write these words on August 6th, I must mention that August is the deadest month of the NHL calendar year. There are no games to be played. The draft is over. All the high profile free agents have found their homes. From now until when the preseason kicks off in September, this is the time of the year where you're inundated with news & opinions, that you'll most likely forget a day after reading them.
I mean, after all, it still cracks me up when I see fans, the media and bloggers, no matter what walk of life they are from, giving me their lines for the 2018-2019 season! Remember when all these people had Lias Andersson as their fourth line center at this time last year? My point – as I have written all summer long and continue to write once again, here in August,  no one knows the lines for opening night. I don't think head coach David Quinn even knows his lines for opening night. Seriously, I don't imagine Quinn 100% knowing his lines until the last preseason game is over.
Rather than regurgitate the trivial talking points to death, like every other NYR blog does, I try to give you something different here. That's the purpose of the book reviews, the Rangers ROH, the Delorean blogs and everything else that I put out, during these sweltering and sweaty summer days.
For today's blog, I will be looking at "Ranger Fever", a book written by two icons of sports broadcasting & media, in Marv Albert & Stan Fischler. I also want to touch on (pardon the pun) the Marv Albert scandal of the 1990's and compare it to today's world. Yes, this is a hockey blog, but would you rather read about a sex scandal or hear more about the HOT TAKE that Libor Hajek is like a sponge?
After the book review & the show and tell part of the blog, I'll hit on all the latest Ranger news items, as dull and drab as they may be at this time of the year. But first, as usual, plug time!
---
---
---
---
---
---
---
As I've said on prior blogs, the summer time is when I bang out a large portion of my reading list. I guess it's called a "Summer Reading List" for a reason!
Blog reader, @Stevdi1 , who is also a fan of NY Rangers history, just last week, told me about this "Ranger Fever" book he was reading. He highly recommended it to me and thought I would like it. Based on his recommendation, I bought the book off of Amazon for two bucks and change. When I received the book, I almost violated the old adage of, "don't judge a book by its cover."
You see, when I took the book out of the package, I was expecting a tome. After all, this book was covering, at that time, nearly 50 years of Ranger history. Instead, the book is of the mass paperback variety. Not that a mass paperback is bad, but usually, with flimsy paperbacks, which rarely make it over the 200 page mark, you're not getting much substance. They are usually just cheap books, designed for readers with an elementary reading level.
Going into this book, I wasn't expecting to learn anything that I didn't already know, but because of who the authors were and because the book came recommended, I still went into this book with high spirits. When I finished the book an hour later, I was pleasantly surprised. I did wind up taking a few things out of this book. (On a quick aside here, I'm assuming if you're a regular reader of these blogs, your reading level is high like mine, thus meaning that you could finish this book quickly too.)
Starting in 1965, at the age of 24, Marv Albert started working for the Rangers. By then, Stan Fischler already had 10 years of covering the NHL under his belt, as he started covering the Rangers in 1954. In 1973, with Marv Albert's voice already established to Ranger fans via the radio, coupled with Stan Fischler being a walking NHL encyclopedia, the two men joined up to write "Ranger Fever".
As regular readers may know, I have read many Fischler books. When I was reading "Ranger Fever", while Marv Albert gets his name in the big print and Fischler gets the "with" treatment, I felt like the book was written with Fischler's vernacular being used. Granted, both are New York men, of a Brooklyn Jewish background, so they may talk the same and use the same expressions. It's no different than two men of Italian descent, and with New Jersey roots, sounding similar. I just felt that this book, while told through the eyes of Albert, had many sentences that I read, that sounded like they were coming off of the pen of Stan Fischler.
This book, published in 1973, comes on the heels of the Rangers 1972-1973 season. For those who need a refresher or don't know, the Rangers lost in the 1972 Stanley Cup Final to the Boston Bruins. They followed up their Stanley Cup Final appearance by beating the Bruins in the first round of the 1973 playoffs. The Rangers would then be defeated by the Blackhawks, in 5 games, in the 1973 Stanley Cup Playoff semifinal.
Again, when reading this review, keep in mind, this book was published in 1973. What really stood out about this book, was the overwhelming optimism about the upcoming Rangers season. There was so much optimism pouring off these pages, that I thought Fischler & Albert could've overfilled the brim of the Stanley Cup with it. Albert and Fischler truly believed the Cup would be in NY soon and sold you that the 1973-1974 season would be the season that the Cup returned to Madison Square Garden.
In hindsight, the peak of the Emile Francis era were those 1971-1972 New York Rangers. It would be all downhill from there. The book sought light at the end of the tunnel and the authors kept talking about an eventual Cup victory, the first Cup since 1940. We know how that worked out.
This is another reason why I love these old books – I love reading the words and getting the thoughts of players, the media, fans and whoever, from a certain point of time. Hindsight is always 20/20. With this book, I got the emotion of 1973 and how people viewed those Rangers.
Another thing to keep in mind when reading "Ranger Fever", is that Fischler was covering the Rangers at the time of publication and had good relationships with the team and front office. Marv Albert was a tenured Ranger employee. In other words, these two weren't going to be critical of the team during this period of time.
It wouldn't be until much later in Marv Albert's career, where he would openly state the truth and talk about how bad the team he was covering was, when he spoke out against the the Knicks.
I guess I should mention, when Marv Albert talked about how bad the Knicks were, it was in 2004,  31 years after this book was published. Ironically, the Knicks still suck to this very day! Of note, let me state for the 767896247862478922634578926789456257896th time on this site, that James Dolan is the worst owner in all of sports. Two teams, over 50 seasons and not one championship. SAD!
"Ranger Fever" is an abridged history book of the New York Rangers, coupled in with stories and player profiles from 1973. The book also diverted by talking about Marv Albert's early life and his rise to become a fixture of Ranger broadcasts.
The book started off with stuff that any astute Ranger fan would know – Tex Rickard founded the team solely for reasons of profit, Conn Smythe put the Original Rangers together, Lester Patrick took over, the Rangers won 3 Cups in their first 14 seasons, World War II crippled the Ranger franchise (I'm not making light of WWII, just stating the facts, I know there are more important things than the record of a hockey team), Chuck Rayner almost pulled off the impossible with a bad team, and then we got to the Emile Francis era.
What really shocked me about this book, and again, the Rangers weren't even 50 years old yet at the time of publication, was that Albert and Fischler completely ignored and omitted Gump Worsley. There were ample opportunities to talk about the Gumper, but Worsley's name seemed banned from these pages like a modern day Charles Oakley at MSG.
The Rangers of the 1960's were glossed over a bit in this book. Later on, Marv Albert gave his "All Time" Ranger teams, using four different eras to make up four completely different teams. Even then, Worsley wasn't a blip on the radar. It was really perplexing on why Worsley wasn't mentioned, considering Johnny Bower was mentioned and Worsley had a much better career with the Rangers and won the same amount of Stanley Cups & Vezina Trophies that Bower did.
Without further much ado, let me share some pages from "Ranger Fever". I'm hoping that Dell Publishing won't care about me distributing these images of a 45 year old book, a book that currently is 6,500,000th in overall sales on Amazon.com!
Note: The following photos are pages from "Ranger Fever", with my comments about the page included. I am 100% including these pictures without expressed written consent from Dell Publishing, but I am hoping they will throw me a bone and not pursue this matter legally! After all, I'm trying to push used book sales here!
Marv and @StanFischler thanking men who wore the Rangers blue #RangerFever #NYR pic.twitter.com/kcQ7tdNG7H

— BlueCollarBlueShirts (@NYCTheMiC) August 1, 2018
Bill Chadwick thanking a young Marv Albert #RangerFever #NYR pic.twitter.com/P63sQR5sBQ

— BlueCollarBlueShirts (@NYCTheMiC) August 1, 2018
It would take over twenty years for the Rangers to win the Cup when this was written #RangerFever #NYR pic.twitter.com/LcFFuT9G14

— BlueCollarBlueShirts (@NYCTheMiC) August 1, 2018
In a way, Prohibition funded the Rangers #RangerFever #NYR pic.twitter.com/K9UP2CU93R

— BlueCollarBlueShirts (@NYCTheMiC) August 1, 2018
Even in the 70's, @StanFischler and Albert were raving about Boucher & the Cook, three men the @nyrangers ignore today #RangerFever #NYR pic.twitter.com/Iz5fIYsh0N

— BlueCollarBlueShirts (@NYCTheMiC) August 1, 2018
The @nyrangers still have gay nights in the present day #RangerFever #NYR #HockeyIsForEveryone #ItsAJokeRelax pic.twitter.com/iagyDP7NGN

— BlueCollarBlueShirts (@NYCTheMiC) August 1, 2018
Old school PCHL stories #RangerFever #NYR pic.twitter.com/UkEalOhgG6

— BlueCollarBlueShirts (@NYCTheMiC) August 1, 2018
As usual, Boucher scored SCF GWG for the @nyrangers Of course, the Rangers refuse to honor him. #RangerFever #NYR pic.twitter.com/QZsMzXsd4o

— BlueCollarBlueShirts (@NYCTheMiC) August 1, 2018
Boucher takes the reigns #RangerFever #NYR pic.twitter.com/QluVHyNIBC

— BlueCollarBlueShirts (@NYCTheMiC) August 1, 2018
Most @StanFischler works praise Red Dutton #RangerFever #NYR pic.twitter.com/kcrIsKLpFo

— BlueCollarBlueShirts (@NYCTheMiC) August 1, 2018
Here's a Boucher story I didn't know – when he came back during WWII, he wore a different jersey number. Of note, here's another tale of Phil Watson being a prick, a common trend in books from this time. @StanFischler #RangerFever #NYR pic.twitter.com/eVeQRTwhGC

— BlueCollarBlueShirts (@NYCTheMiC) August 1, 2018
Rangers, despite being underdogs, should've won the Cup in 1950 #RangerFever #NYR pic.twitter.com/J0Cq9TAEek

— BlueCollarBlueShirts (@NYCTheMiC) August 1, 2018
The end of Boucher and Watson becoming coach #RangerFever #NYR pic.twitter.com/6NhPyPNiSt

— BlueCollarBlueShirts (@NYCTheMiC) August 1, 2018
This is a good one that I never heard before #RangerFever #NYR pic.twitter.com/hI8ixC9wvw

— BlueCollarBlueShirts (@NYCTheMiC) August 1, 2018
And you thought deflate gate was big #RangerFever #NYR pic.twitter.com/yMMhUuC9C0

— BlueCollarBlueShirts (@NYCTheMiC) August 1, 2018
Francis and Eddie come to town #RangerFever #NYR pic.twitter.com/iHDCfEfmMS

— BlueCollarBlueShirts (@NYCTheMiC) August 1, 2018
Francis, as I've written before, deserves to be in the rafters of MSG #RangerFever #NYR pic.twitter.com/1cVlXCVXiz

— BlueCollarBlueShirts (@NYCTheMiC) August 1, 2018
"Current" player profiles are in the book #RangerFever #NYR pic.twitter.com/5aqDNDr3Ko

— BlueCollarBlueShirts (@NYCTheMiC) August 1, 2018
The only knock on Brad Park? He wasn't Bobby Orr. #RangerFever #NYR pic.twitter.com/vw7EeYcKTl

— BlueCollarBlueShirts (@NYCTheMiC) August 1, 2018
Classic pix #RangerFever #NYR pic.twitter.com/9BWdf0XHlD

— BlueCollarBlueShirts (@NYCTheMiC) August 1, 2018
Rangers fans not liking their goalie? Hmmmm! #RangerFever #NYR pic.twitter.com/21GbyyWAUE

— BlueCollarBlueShirts (@NYCTheMiC) August 1, 2018
How ironic #RangerFever #NYR pic.twitter.com/PPeWPlXhh1

— BlueCollarBlueShirts (@NYCTheMiC) August 1, 2018
Senile Sather #RangerFever #NYR pic.twitter.com/QgIZ9x1giQ

— BlueCollarBlueShirts (@NYCTheMiC) August 1, 2018
Even in 1973, Marv Albert knew you couldn't compare eras #RangerFever #NYR pic.twitter.com/92HZ0W4zAr

— BlueCollarBlueShirts (@NYCTheMiC) August 1, 2018
Albert on the changes of the game #RangerFever #NYR pic.twitter.com/LxtjJepsr5

— BlueCollarBlueShirts (@NYCTheMiC) August 1, 2018
Albert talks about Hewitt here #RangerFever #NYR pic.twitter.com/JCTf1NyJDv

— BlueCollarBlueShirts (@NYCTheMiC) August 1, 2018
Cheering in the press box #RangerFever #NYR pic.twitter.com/I7D61GsLfj

— BlueCollarBlueShirts (@NYCTheMiC) August 1, 2018
A couple of random thoughts, if you will, that I took after reading this book and just in general:
— This book was another piece of media that had a "Phil Watson is an asshole" story in it.  It's a shame that Phil Watson is long dead, as he never wrote a book. I would love to see his side/take on stories about him. As mentioned on prior blogs, this is why I want Rod Gilbert to do a book. There are countless books and interviews out there, all from ex-players, that bury Gilbert. Hopefully Gilbert does a tell-all and defends himself. Hell, Fischler is retired now, he would be a perfect ghost writer!
— Speaking of Fischler, after reading this book, I realize I have emulated him. I always bring up Frank Boucher in my blogs. I don't think I've ever read a Fischler book that didn't mention Red Dutton. Red Dutton for Stan Fischler is my Frank Boucher!
— Oh, and one of the things I didn't know before reading this book was that Frank Boucher wore number #14 during his World War II 1943-1944 comeback season. I guess I didn't really think about what Boucher wore then, I just assumed he wore his usual number 7 jersey.
— Another common thought at the time of the book and which still remains true in the present day – Brad Park was the greatest defenseman of his era, as long as you don't count Bobby Orr.
— The more and more reading I do, I must pose this question – was Eddie Giacomin really better than Gump Worsley, Davey Kerr or Chuck Rayner?
— This book is full of bad omens, especially when the authors compared Jean Ratelle to Phil Esposito!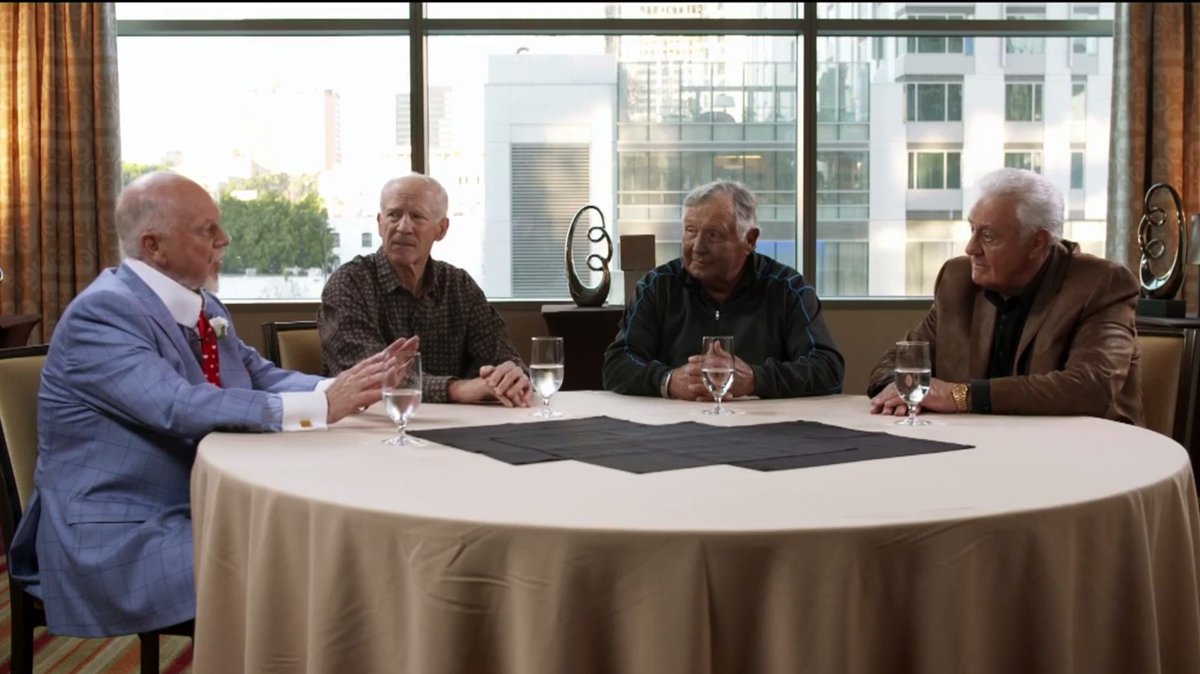 All in all, I enjoyed "Ranger Fever". It wasn't the best hockey book of all time, but it wasn't the worst either. Marv Albert fans will enjoy the book, as away from the Rangers, Marv talks his upbringing and love for all sports in general.
If anything, in 2018, this is a great book for a fan like me, as I got to understand what people thought in 1973. Little did they know at the time, they were still over 20 years away from another Ranger Stanley Cup victory. If anything, I still can't get over the bright-eyed, glass half-full, view of the team from the authors. I guess in today's world, four Cups in 90+ seasons will jade any fan.
In November, we will celebrate the 100th anniversary of the end of World War I. The end of World War II isn't even 75 years old, yet it seems like it took place ages ago. The reason I bring this up, is because the authors, management and fans alike, all understood why the Rangers stunk for a period of time, and that was because of World War II. In the 1970's, a whole new generation of post World War II Rangers were among us, which is my hypothesis on why the authors were giddy with good vibes and hope for the Rangers.
Fans who don't know their Ranger history will take a lot out of this book. As someone who considers themselves as someone who knows their history, I learned a few new things in this book too.
You can get the book on Amazon.com or by going to "Ranger Fever" by Marv Albert & Stan Fischler directly. The book is going for $3 and as I always say at this point in my book reviews, you know you've spent $3 on worse. Check it out, it's a quick read and a fun trip back in time.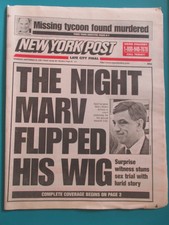 What attracted me to "Ranger Fever" the most, was the fact that Marv Albert was the author. Quick reminder, I am 36 years old and born in 1982. I was never one for hockey on the radio, unless stuck at work or driving home from something. To me, hockey is just too fast and is hard to listen to on the radio. I know others may disagree, but to me, slower sports like football and baseball are made for the radio, where hockey is made for the live experience.
When you think about it, hockey is the hardest sport to call on the radio. You have constant player substitutions, the puck is constantly moving, the players are all over the place and while commentators are taught to call the puck, there is just too much stuff going on to just keep your eyes focused on the puck. As a radio broadcaster, you also have to be able to anticipate where the puck is going, keep an eye on substitutions and look for away-from-the-puck infractions.  Obviously, hockey is better to watch and describe on TV.
In the present day, while I prefer the radio team of Dave Maloney & Kenny Albert over Sam Rosen and Joe Micheletti, I will never listen to the radio broadcast if I'm at a game or I'm at home. Granted, once in a while, Micheletti will be so bad on TV, that I will mute the TV, and then put the radio on. However, I never exclusively seek out a radio broadcast. The radio is my last resort. I'm just part of the generation that relies on television, and not the radio, for live sports.
Times were different in Marv Albert's day. While the media of television was becoming a staple in American homes, obviously, television and the broadcasts of those times, were nothing like televisions in American homes of today, nor were broadcasted in the same style of today. After all, it wasn't until the 1980's that you got a running clock and the score on the screen!
To me, growing up, the voices of the Rangers were always Sam Rosen and John Davidson. Nostalgia makes us remember things differently. That's why, in my opinion only, Rosen & JD were the best duo in Ranger broadcast history. That's what I know. I can't tell you about Chadwick, Eliot, Gordon or Wolff from a personal experience point of view. Granted, I have watched old games and reviewed them with my Delorean blogs, but it's not like I have an attachment to these guys. The only thing I can say, with 100% certainty, is that Micheletti is no John Davidson.
Marv Albert had a 30 year tenure with the Rangers. Personally, I remember the tail end of it, but like many my age or younger, Marv Albert has always been the voice of the NBA. While Albert also spent time covering the NFL, to me, when I think of the name Marv Albert, the simple three letter word of "YES" comes to my mind, while Albert is calling a NY Knicks game. Another thing also comes to my mind when I think of Marv Albert – his sex scandal of 1997.
In 1997, I was 14 years old when the Albert scandal was splashed upon every NY tabloid. For those who don't know, Marv Albert was as big as it got, when it came to sports broadcasters in NY. He had the tenure, he had the clout, he had the respectability and he was the voice of the MSG Networks.
Also keep in mind, in 1997, the Giants, Jets, and Mets all stunk. The Yankees were coming off a World Series, their first World Series win since the 1970's. However, New York City sport fans were still riding high from 1994, when the Rangers won the Cup and the Knicks were in the NBA Finals. The man calling it all was Marv Albert.  At this point in 1997, Marv Albert was already a household name.
The Marv Albert story wasn't the first sports scandal I was ever exposed to, as I can remember the Pete Rose gambling scandal, the Vince McMahon steroid trial, the Mike Tyson rape & later on, the Tyson/Holyfield ear-biting nonsense. Of course, how could one forget the OJ Simpson murders & trial?
Out of all the previous sports scandals I was exposed to, at that time in my life, the Marv Albert one was the most "Jerry Springerish" scandal that I was ever exposed to. When you look back it, this scandal was as salacious as the late 1990's and a scandal to define the "it's the nineties" tag line. (If you're born post 1990, be thankful you never had to hear "It's the '90's!" after every little fart and cough.)
Albert, then 56 years old, had his name in black and white next to words such as "dominatrix", "leather", "biting", "transvestite", "panties", "three-way" and "prostitute." This was unfathomable and unheard of. Here was Marv Albert, the beacon and the icon of NY sports broadcasting, involved in a scandal that belonged on the "Howard Stern Show". The "YES" jokes wrote themselves.
In 2018, the phrase of "Fake News" can be used as a social media retort to any headline you disagree with. In 1997, when Marv Albert was accused of all these crazy sex stories, there was no social media. Can you imagine the Marv Albert story happening today? While the sex stuff wouldn't be deemed as out-of-bounds, (People would identify with Marv Albert sexually and would call people insensitive for not agreeing with Marv's sex life) the scandal would set Twitter and Facebook ablaze.
At the time of Marv's scandal, I was a huge fan of his. Still am. I'm even a fan of the blood line, as Kenny Albert is one of the best in the business today. However, you can't tell me if this Marv Albert stuff happened today, that it wouldn't have 789678967896879 different hash tags and be the talk of the 24/7 news cycle. Then again, with all the crap that's going on today, this Marv Albert story might've just been a drop in the hat, as a bigger news story could've bumped it off the pages. We'll never know. What we do know, is that at that moment of time in 1997 & where Albert was in his career, this was daily front page news.
Of what I recall from 20+ years ago, while Marv's face was plastered all over the NY Post & NY Daily News, the only internet presence Marv had was being the feature story on the AOL start-up page. However, after waiting 34838483483 minutes to get online, did you really want to read rehashed news on Marv Albert? Why would you want to do that, when you could go to chat rooms and ask, "A/S/L/Pic"?
I'm not going to go into the entire Marv Albert sex scandal. If you're not familiar with it, Google is your friend. What made me even talk about this was seeing Marv Albert's name on "Ranger Fever" and thinking about how much the world has changed in 20 years.
There's a new sex scandal every day. Everyone is losing their jobs based on allegations. While I'm not here to defend Harvey Weinstein at all, you also have people who were proven innocent like WWE's Enzo Amore. You have people who seem falsely accused or at least weren't given a chance to defend themselves like Chris Hardwick. It seems that just being accused or alleged of anything, is automatic guilt, in the public eye, which really, is unconstitutional.
Just look at the case of the Duke Lacrosse Players. All of them were found innocent and their accuser falsely accused them of rape. However, for the rest of their lives, if you google their names (which most employers do with potential new employees) the word "RAPE" will always come up next to their name. Guilty in the eye of the the public, despite being proven innocent in a court of law.
Again, I'm not going to dive into the case of Marv Albert, but what happened to him is the equivalent of having your internet history, specifically the porn videos you "stumbled on" and watched, being aired out to the public. Did Marv Albert really commit a crime? While in a court of law, he pleaded guilty to misdemeanor assault and battery charges, did he do that to get this over with, knowing he wouldn't receive jail time? A lengthy trial would've kept his name and image in the news longer than it ever should've been.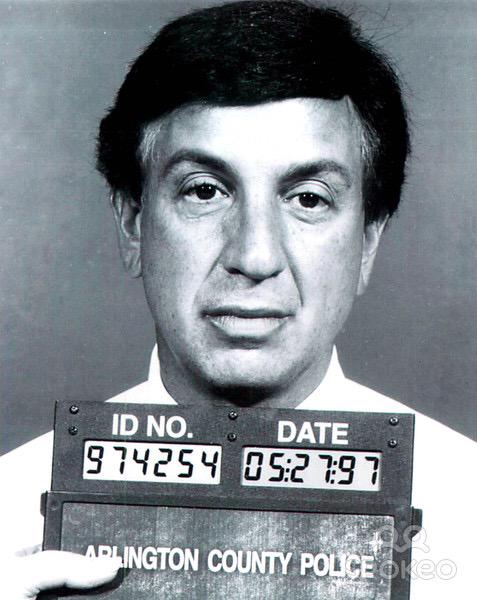 When Marv Albert entered his guilty plea, thus ending his trial, he was considered toxic. He lost his jobs and was a punchline. However, like Albert's Jewish ancestors, he continued to survive and strive. (Yes, I'm pulling a Walt Frazier, a broadcast partner of Albert here!)
If there is anything that's been proven true, concerning American celebrities, it's this – America loves a comeback story. Rather than letting this case keep him down, Albert made a roaring comeback. You could argue that his work, after this scandal, was better than the stuff he did before the scandal. Furthermore, more people saw/heard his work than ever before. Without question, in the present day, Marv Albert is on any Top 5 Sports Broadcasters of All-Time list. He's a legend in his field. He's an icon. He's a Hall of Famer.
You see media members of today involved in scandals, whether it's Bubba "The Love Sponge" or for New York fans, Craig Carton. Can they overcome their transgressions in this now overly politically correct America? Time will tell. For Marv Albert, who didn't have to deal with social media pundits, pink pussy hats crying for his head or any other critic in this now overly PC America that your grandfather would've hated, he is someone that saw his name hit rock-bottom and made a comeback like the 1994 NY Rangers.
When Marv Albert eventually retires, he will leave behind a Hall of Fame legacy that few can match. Perhaps the biggest win of his career was this comeback to prominence. I just wonder if this world of today would've afforded him the same opportunity.
And do you know what impresses me the most about Marv Albert? Before Keith Hernandez and Ron Duguay of today, Marv Albert was that rare breed who loved the team he was covering, but at the same time, had no problem calling out the team if they sucked, no matter if that pissed off his bosses. When you really look at it, who would you rather be today – dumb ass James Dolan who fired Marv Albert or Marv Albert himself? Hands down, Marv Albert is more respected and revered than the crappy guitarist.
In closing on this subject, go check out "Ranger Fever"!
---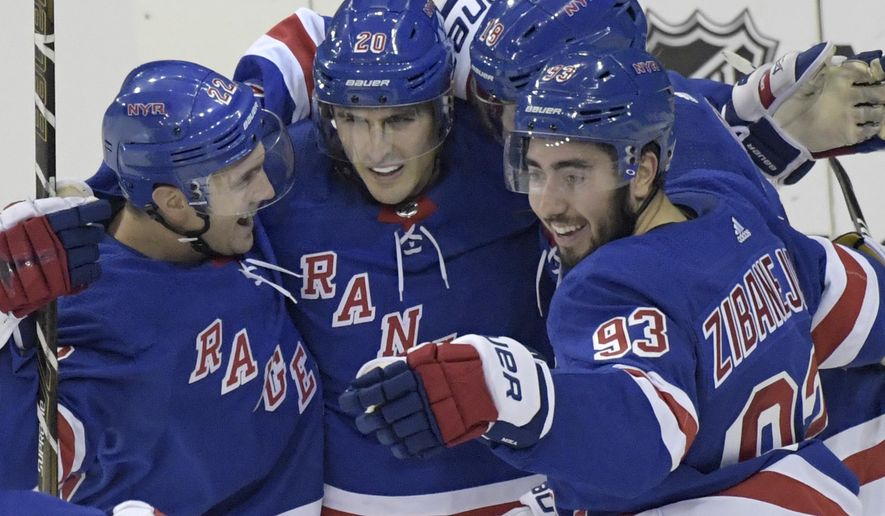 And now, to a depressing subject, the 2018-2019 New York Rangers.
Stan Fischler, the co-author of the previously aforementioned "Ranger Fever", sparked an interesting debate among Ranger fans this week, when he tweeted this out:
I see no one but #BradySkjei as the next @NYRangers captain. Do you?
(Yeah, Zucchy rates consideration but, long-term, gotta be Skjei.

— Stan Fischler (@StanFischler) August 2, 2018
First things first. I absolutely hate and detest Ranger fans who try to besmirch or sully the good name of "The Maven." Call me biased, and I am, because I'm a blogger and I openly can be, but any Ranger (or hockey fan in general) who disrespects Fischler, because of age, deserves a flogging.
Stan Fischler, at 86, has forgotten more about hockey than 99% of his followers or detractors have ever known. The man is still as sharp as a whip. I mean, check out Stan Fischler, chiming in and filling in the holes on my 36 year old memory:
Oliver Reinkka became "Italian" as Ollie Rocco.

— Stan Fischler (@StanFischler) July 23, 2018
Furthermore, I would behoove you to come up with a short list of 86 year old men or women who are active on twitter, writes books and talks clearly & coherently, without a suspicion of memory loss.  So for these millennial twenty year old somethings, with the astute "SZN" at the end of their twitter handles, who try to take Fischler down a peg, may I offer the heartiest "FUCK YOU", that one can deliver to another human being.
Anyhoo, my respect for Stan Fischler aside, Stan Fischler started the debate about who should be the next Rangers captain. Admittedly, this is a topic for the slow summer months.
I've brushed on this topic before, so I won't go too nuts here, but to me, I just don't see a true candidate as Captain for the Rangers for 2018-2019. Should they just keep alternates for this season? I don't know if that's the best thing either. You want a leader on a young team, but really, who fits that mold?
When Fischler nominated Brady Skjei, the millennial crybabies, who deposit their secretions into tissues on a daily basis, went nuts. I guess they wanted Buchnevich, a man who still doesn't speak English, to lead an American franchise, in a league where all the referees speak English fluently.
Of course, these same fans forget that the Rangers put the "C" on the sweater of another young defenseman, nearly 30 years ago, when they anointed Dave Maloney as Captain. So I get where Fischler is coming from, even if Maloney perhaps wasn't the best candidate at that time. (To me, and again, hindsight is 20/20, Big Walt was the obvious candidate.) However, Maloney's Rangers were a much different team than the current Rangers of today. After all, Maloney's Rangers went to the Stanley Cup Final.
As I've said numerous times, I think Kevin Shattenkirk would've been a good candidate, provided that he played all of last season. While he still could be named captain because of his veteran status, his close bond to David Quinn and because he's wore the "A" before in the league, I just don't see it happening. That said, if it did happen, it would make sense. I know I'm talking out both sides of my mouth here, but simply put, I don't see Shatty as captain, but if it happened, I wouldn't be against it either.
Other natural candidates for the position, providing that you feel the Rangers need a captain for this season, would be Chris Kreider, Mats Zuccarello or Marc Staal. To me, Staal, because of tenure, should be considered, but then again, if there is one contract that I would move ASAP, it's the contract of Marc Staal. You also have to think, for a rebuilding team, you want some sort of stability, so you might not want to put it on a player whose days aren't long with this team.
Kreider would be an interesting candidate. He has the tenure now and he isn't that "young kid" anymore. He's expected to produce and deliver results. Whether he can stay healthy and play at a high level consistently, remains to be seen. Do you want to put all your eggs in the Chris Kreider basket?
Zuccarello is probably the fan favorite pick for the candidacy of team captain. However, for a team rebuilding, I could see the Rangers trading him at the deadline, if a package of picks and prospects becomes available. Do you want to hitch your wagon to a cart that may not be traveling the roads of NY for long?
Unlike other bloggers, fans or media members who have a firm opinion on this topic, I don't offer one. I can see the pros and cons for every candidate. I still don't know if the Rangers truly need a captain for this 2018-2019 season. Gun to my head, I suppose the Rangers name one, as you do want a leader for a young team, but outside of Shattenkirk or Kreider, I don't see who has the staying power to give the "C" to.
As Fischler alluded to, I know Skjei has the 6 year contract, but he already is coming off a down season. Do you want to give him more responsibility of not only being the captain, but having to play up to his huge contract?
It's a shame that Karlsson/Callahan/NYR trade didn't go down as rumored. Callahan, if willing to accept playing for a bad team, would've been perfect.
In what may be a surprising development in one of the slowest Ranger off-seasons in recent memory, the Rangers have retained Kevin Hayes, Vladislav Namestnikov and Ryan Spooner. It was reported and thought that the Rangers would only keep two of the three, but on July 31st, the Rangers announced the re-signing of Ryan Spooner, for two years, at four million smackers a season.
In other words, the Rangers, who yes, could still trade any of the three, have locked down Spooner & Namestnikov (I hate spelling his last name)  for the next two seasons. Conversely, the Rangers signed Hayes to only a one year deal. If Hayes doesn't have a monster first half in the 2018-2019 season, he will be as good as gone, come the trade deadline. Even with a great first half, Hayes may be gone anyway, providing he and the team can't work out a six year deal, which Hayes covets.
In reality, what does this mean for the Rangers? They basically retained three third or fourth line centers on any other team. It gives the Rangers some veteran presence, but at the present time, all three players are role players and not someone who can take a team over the hump. I'll go more in-depth about this once the season approaches, but I expect a long season from the Rangers, and I really don't think it matters who is on the roster. They are gonna stink and it's best for the team to be in the Hughes running, rather than chasing the 8th playoff seed.
Outside of the Spooner signing, there isn't much Ranger news that I haven't already discussed on this site. The NY Post and SNY are currently running blowjob fluff pieces on how great David Quinn is and how every player is gearing up for the best season of their careers. Nothing of true substance is coming out right now. All we're are getting is just lip service bullshit, without an ounce of journalistic credibility behind it. On the other hand, it's better than what you're getting out of the failed liberal Daily News right now, as they recently fired all their hockey reporters.
As far as what's next in Rangerstown, it's the Lundqvist/Zuccarello charity game, which will be played in front of an expected 23,000 fans, on August 11th. How they plan on keeping an outdoor ice rink, at optimal playing conditions, in the middle of August, in Norway, is beyond me. Imagine Lundqvist or Zucc get hurt in this game because of bad ice conditions?
This game looks like it will be a blast too. Outside of Zucc and Lundqvist, take a look at who else is playing in this game, courtesy of https://elitesportsny.com:
Filip Forsberg, Mattias Ekholm, Kevin Fiala and Roman Josi of the Nashville Predators.
 Derick Brassard, Carl Hagelin of the Pittsburgh Penguins.
Antti Raanta and Oliver Ekman-Larsson of the Arizona Coyotes.
Victor Hedman and Ryan McDonagh of the Tampa Bay Lightning.
William Nylander and of the Toronto Maple Leafs.
Zdeno Chara of the Boston Bruins.
Loui Eriksson of the Vancouver Canucks.
John Klingberg of The Dallas Stars.
Hampus Lindholm of the Anaheim Ducks.
Nino Niederreiter of the Minnesota Wild.
Alexander Wennberg of the Columbus Blue Jackets.
William Karlsson of the Vegas Golden Knights.
Peter Forsberg.
Daniel Alfredsson.
Mats Sundin
Nikolaj Ehlers of the Winnipeg Jets.
Artem Anisimov of the Chicago Blackhawks.
It's a shame that this game isn't being broadcast online. For $5, I would watch a stream of it, whether it was broadcast on Youtube, Twitch, Twitter or whatever. It seems like easy money too and I'm surprised this revenue stream isn't being explored. By airing the game online for a nominal fee, it seems like an easy & great way to raise money for charity. To further expand, I'm surprised there aren't raffles or offers to buy signed pucks, T-Shirts and other merch. In any event, I hope the game is a success, as I'm sure it will be.
As I was just putting the finishing touches on this blog, Scott Arniel has accepted an assistant coaching job with the Washington Capitals. If anyone can ruin Ovechkin on the PP, it's Scott Arniel!
Well that about does it for this blog. As far as the next blog here on BlueCollarBlueShirts.com, I still have other books and a Delorean blog to do. If something major breaks, I'll jump back, but most likely, I'll be back next week sometime.
As always, thanks for reading and "LET'S GO RANGERS!"
Sean McCaffrey
BULLSMC@aol.com
@NYCTHEMIC on the twitter gimmick