What's up everyone and welcome to another blog here on BlueCollarBlueShirts.com. Can you feel it in the air? HOCKEY IS BACK!
I should start off this blog by letting you know, I wrote this blog three weeks before I published it. In the writing/blogging business, (Is it a business if you're writing for free, ha!) that's called getting product in the can. Personally, my job needs me to work the night shift right now, so I figured I would get a head start on this blog, just in case I'm too much of a zombie from working the night hours to get this done. I was right, I feel exhausted all the time due to my sleeping schedule being out of wack.
Anyways, I figured I would release this blog on the first day of the Rangers preseason. I proof-read everything, which when you're doing 10,000 word blogs, takes time. After proof-reading/editing, the blog looked hunky-dory and good to go. All I had to do was hit "PUBLISH BLOG" on September 17th and call it a wrap.
Of course, my yet-to-be published season preview blog is now dated three weeks later. However, don't fret, I did the necessary work and adjustments. Who would've thought in one week alone that Steve Yzerman would step down in Tampa, Erik Karlsson would go to San Jose and Max Pacioretty would wind up in Sin City? In other words, I'll never try to get material "in the can" again! (Insert Micheletti "in the can" joke here.)

The reason I mention this, is because originally my Stanley Cup Final pick was Pittsburgh vs Nashville. However, all the trades changed up everything. It also goes to show you how one trade can affect the whole league, which I'm sure you already knew. It's amazing how time works and in a three week period, the Pacific Division may now be the deepest division in the NHL, supplanting the Metropolitan division.
With that all said, I now present to you my NHL 2018-2019 Season Preview Blog. You know how lengthy these blogs can get, as I put time and a lot of thought into these. Let's hope this blog isn't dated with any big trades by the time you read this! Enjoy!
For those who may stumble across this blog and may not be familiar with my work, I am a realistic New York Rangers fan, and a fan of the league as a whole. The early weeks of September are the most financial draining for me, as that's when the $139.99 kicks in for my NHL.tv subscription, the time of latest EA Sports NHL video game release (Yes, I'm 36 and play video games) and of course, the biggest hit to the bank account is when I book my New York Ranger road-trips. Oh, and there's that whole fantasy football and the suicide pools that takes a whack at my bank account this time of year too, but that's for a different blog!
As an American of Irish descent, I am not a fan of the summer. Unlike many of you reading this, I do not "brown" in the summer. I do not tan in the summer. For me, the color of my skin is either white or lobster ass red. Sunblock can only do so much on my Irish-American skin, so when the summer turns into the fall, it really is my favorite time of the year. As the leaves start to change color, we have the entire NHL season in front of us, which is eventually followed by the greatest playoffs in all of sports, and then we return to that pesky time of the year called summer!
I previously did a 10,000+ word blog (I told you, I hate the summer and spent my free time doing that blog rather than hanging out in the sun!) previewing the New York Rangers for the 2018-2019 season. You can find that blog here:
As mentioned in that blog, for the first time in a long time, as a Rangers fan, during the 2018-2019 season, there's not much to be excited about, in terms of the Rangers making a Stanley Cup run. However, for the majority of the league, many teams are gearing up, with their eyes on the prize. Sure, there are always your heavy hitters and favorites for Cup, but as we've seen as recently as last season, it's a crap-shoot when predicting who will be in the Stanley Cup Final at the beginning of the playoffs, much less predicting who will be in the Stanley Cup Final before preseason even starts!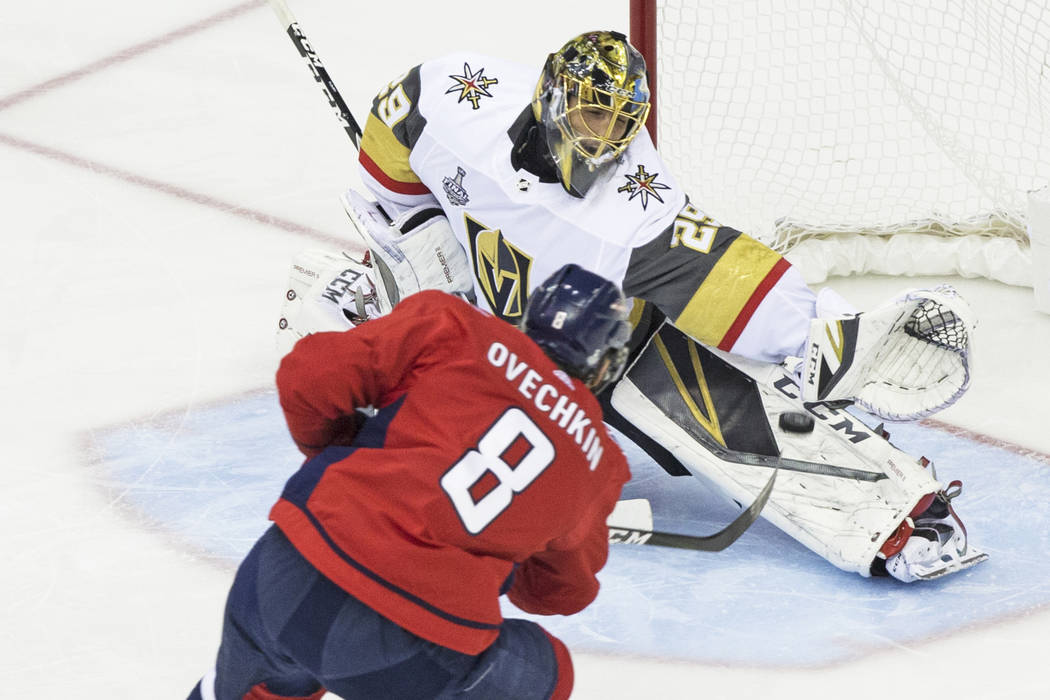 With my Rangers out of the playoffs for the first time in 8 seasons, and for the second time since the last "Dark Ages" of Rangers, I found myself really enjoying the 2018 Stanley Cup playoffs. To me personally, these were the best playoffs in some time. I think that had a large part to do with me being able to watch these games as just a fan, and without a true rooting interest.
Sure, I was pulling for the Tampa Bay Lightning to win the tournament because of the ex-Rangers & because a TBL Cup win meant a first round draft pick for the Rangers. That said, in all honesty, I enjoyed every series the 2018 playoffs produced. Again, with the Rangers not in the game, in a tranquil and serene way, I had no stress or annual disappointment, when watching the 2018 Stanley Cup playoffs.
I will admit, it was weird, as a passionate fan, to not have a true dog in the fight. But like an Islander fan, I got to experience the playoffs without the assistance of a heart monitor. I just got to sit back and let it all soak in. I wound up finding myself really enjoying all the storylines that the playoffs produced. When Alex Ovechkin and the Washington Capitals won the Stanley Cup, despite them knocking out Tampa Bay and despite me hoping that Vegas would get it done, I found myself applauding and feeling extremely happy for Ovechkin.
And yes, as a Rangers fan, as previously discussed on these blogs, I have no problems with Ovechkin. I don't even consider the Capitals a true Rangers rival. In no specific order, I would rate & rank the rivalries with Philadelphia, New Jersey, the Islanders, Pittsburgh, Montreal and Boston, as more important and heated than the Ranger/Capital rivalry. I think I even hate the LA Kings more than the Caps! Seriously though,  I just don't see how any fan of the league can "hate" Ovechkin. Ovechkin is such a baby face and so easy to root for.
In the same vein as my viewership and fandom of the 2018 NHL Stanley Cup playoffs, I am wondering how I will handle the 2018-2019 season. Of course, I will watch every Rangers game and try to do a blog after the game, with my real-life work schedule permitting. Away from the Rangers, a team that I don't think has a shot at the playoffs and is better suited competing for the top pick at the draft, I see myself pulling for ex-Rangers & their teams. I would love to see Cam Talbot & the Oilers win the Cup. I would love to see Tampa & the ex-Rangers get their Cup. (NYR would also get a first rounder if TBL wins the Cup in 2019, so this is what I have to root for as a Rangers fan.)
I also hope that players I like do well. I hope Antti Raanta has a season worthy of a Vezina candidate. I hope Alex Ovechkin continues to made a dent in the All-Time Goals scored statistic. I hope Dan Girardi shuts up his haters. Speaking of haters, I'm not above hating myself. I hope John Tavares lights up the Islanders during every Islanders/Leaf game this season. I hope Philadelphia falls apart. I hope Pierre McGuire gets deported.
Last season, in my 2017-2018 NHL Preview & Predictions blog, which you can read by clicking here, I predicted the Oilers to win the Stanley Cup, ousting the then two-time reigning and defending Stanley Cup Champions, in the Pittsburgh Penguins. Needless to say, I didn't come close!
In the case of the Pittsburgh Penguins, one of the upper-echelon teams of the league, I think their six game ouster, at the hands of the Washington Capitals, was due to fatigue more than anything else. Sure, like any team with success, they lost players because of the salary cap, but the Penguins had a formidable team heading into the 2018 tournament. As someone trying to look at the Penguins as unbiased as possible, I truly felt they suffered from burnout.
Prior to the 2018 playoffs, the Penguins won back-to-back Stanley Cups. Furthermore, their franchise player, Sidney Crosby, was playing (and winning) in every tournament possible, such as the IIHF Worlds in 2015 and the World Cup of Hockey in 2016. That's a lot of mileage on a player. Not to take anything away from the Capitals and what they did, but with the Rangers out of the mix and the Penguins a bit tired, the Capitals took advantage and rode their momentum of beating their arch-rival all the way to the Cup. I don't know if the Caps can make it two in a row against the Pens, should those teams meet again.
The Oilers, who looked to be a team on the rise, after being screwed by the referees in the 2017 playoffs, took a major step back last year. Making matters worse, Taylor Hall, who GM Peter Chiarelli sent to New Jersey for defenseman Adam Larsson, wound up winning the Hart Trophy for the 2017-2018 season. The Oilers, who were pretty much a mess for most of last season, outside of Connor McDavid (Who should've won the Hart Trophy, in my opinion) got a terrible season out of the man who set multiple team records the season prior, in Cam Talbot.
Obviously, as a Talbot guy, I would love to make excuses for his dismal season in 2017-2018. All I will say is that I wonder if fatigue from playing so many games in such a short amount of time hurt his game? After all, after setting records in the IIHF World's Tournament in 2016, Talbot then went on to play 73 regular season games, then started every playoff game in 2016-2017. That's a lot of time in net for someone who has never logged that many games before. Additionally, Talbot recently became the proud father of twins, so obviously, his time and focus is elsewhere. That said, he's not the first player to have kids, so he will have to adjust to his new lifestyle or find himself on the bench.
Compounding woes for the Oilers (and the rest of the Western Conference) are the addition of the Vegas Golden Knights, who share the same Pacific Division with the Oilers. The Golden Knights, who had the greatest run as an expansion team, in the history of sports, will look to return to the Stanley Cup Final. While I don't think anyone has forgotten what Vegas did in the shadow of Ovechkin's epic booze-fueled Cup celebration, it would be silly to envision Vegas as a flash in the pan team.  If anything, Vegas has an "X" on their back, and perhaps that will drive them even more. As you'll see below, it wouldn't shock me to see the VGK make it back to the Stanley Cup Final.
Before the creation of the Vegas Golden Knights, there was the old adage of "the house never loses." For many Americans, when you think of sports gambling or gambling in general, you think of Las Vegas. That's why, when I started this blog, I wanted to see what some of the sport books were saying about the 2018-2019 season. I had my Stanley Cup prediction already in my head (I'll give it to you at the end of this blog) and I just wanted to see what the smartest people in sports, "the odds makers in Vegas", were saying. After all, I'm just a two-cent blogger. These casinos are taking millions of dollars on NHL Future bets.
For the sake of this blog, I checked out the Westgate, one of the more popular sports books. I also checked out OddsShark.com, an aggregator of sports gambling websites. Oh, I should mention, I did all of this research before the Karlsson and Pacioretty trades.
NOTE: I wrote the following paragraph three weeks ago. Look how prophetic I was, ha!
When it comes to sports gambling, not every sports book is going to have the same lines/payouts. As I write these words, the numbers may change again, as any little fart or cough can affect the odds. I'm including these odds as a reference, as obviously, these numbers give you an idea of who the top teams are, but can't predict who will win the Stanley Cup in 2019.
From the Westgate, and taken from https://www.sportsline.com/nhl/futures/:
NOTE: These were the odds before the Karlsson and Pacioretty trades.
Now, here is what
https://www.oddsshark.com/nhl/stanley-cup-futures
has. Note, they are giving you the odds based on the $100 bet system. For example, if you bet $100, you would win $750 on the Leafs or Lightning. A $100 bet on a Red Wings Cup win would pay out $20,000! Here's the action:
| | |
| --- | --- |
| Toronto Maple Leafs | +750 |
| Tampa Bay Lightning | +750 |
| Winnipeg Jets | +950 |
| Nashville Predators | +1100 |
| Vegas Golden Knights | +1100 |
| Washington Capitals | +1100 |
| Pittsburgh Penguins | +1200 |
| Boston Bruins | +1200 |
| San Jose Sharks | +1600 |
| St. Louis Blues | +2000 |
| Edmonton Oilers | +2000 |
| Los Angeles Kings | +2500 |
| Philadelphia Flyers | +2500 |
| Anaheim Ducks | +3000 |
| Dallas Stars | +3000 |
| Columbus Blue Jackets | +3000 |
| Calgary Flames | +3300 |
| Chicago Blackhawks | +3300 |
| Minnesota Wild | +3500 |
| Colorado Avalanche | +4000 |
| New Jersey Devils | +4000 |
| Florida Panthers | +5000 |
| Montreal Canadiens | +7500 |
| New York Rangers | +8500 |
| Carolina Hurricanes | +10000 |
| Buffalo Sabres | +10000 |
| New York Islanders | +10000 |
| Arizona Coyotes | +10000 |
| Ottawa Senators | +10000 |
| Vancouver Canucks | +12500 |
| Detroit Red Wings | +20000 |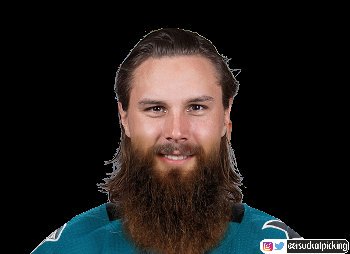 Now, with the big trades made this week, let's look at the adjusted odds of the favorites to win the Cup.
From VegasInsider.com:
| | |
| --- | --- |
| Tampa Bay Lightning | 8/1 |
| Toronto Maple Leafs | 9/1 |
| Winnipeg Jets | 10/1 |
| Nashville Predators | 12/1 |
| Pittsburgh Penguins | 12/1 |
| San Jose Sharks | 12/1 |
| Vegas Golden Knights | 12/1 |
| Boston Bruins | 14/1 |
| Washington Capitals | 14/1 |
| Columbus Blue Jackets | 25/1 |
| Edmonton Oilers | 25/1 |
| Philadelphia Flyers | 25/1 |
| St. Louis Blues | 25/1 |
| Los Angeles Kings2 | 8/1 |
| Anaheim Ducks | 33/1 |
| Calgary Flames | 33/1 |
| Dallas Stars | 33/1 |
| Chicago Blackhawks | 40/1 |
| Colorado Avalanche | 40/1 |
| Florida Panthers | 40/1 |
| Minnesota Wild | 40/1 |
| New Jersey Devils | 40/1 |
| Buffalo Sabres | 50/1 |
| Arizona Coyotes | 66/1 |
| Carolina Hurricanes | 66/1 |
| New York Islanders | 66/1 |
| New York Rangers | 66/1 |
| Montreal Canadiens | 75/1 |
| Vancouver Canucks | 75/1 |
| Detroit Red Wings | 100/1 |
| Ottawa Senators | 200/1 |
As you can see, the odds shifted a bit, at both the top and the bottom of list. Just interesting stuff, especially if you're a gambler! Of note, for those who don't know, different casinos/sports books/bookies have different odds, as the odds aren't a universal thing.
If you put any weight into what the bookies are predicting by their lines and odds, for the first time in 30 years, we may have our first All Canadian Stanley Cup Final, between Toronto and Winnipeg. Of note, during the last All Canadian Stanley Cup Final, the Calgary Flames defeated the Montreal Canadiens, in the Stanley Cup Final of 1989.
As mentioned, while different sport books have different odds, the consensus is that Toronto and Tampa Bay are your two Eastern Conference powerhouses. In the Western Conference, Nashville and Winnipeg are the favorites to win the Clarence Campbell Bowl. Vegas and Washington, the two teams who skated in the Stanley Cup Final last season, are considered a rung below these four teams. However, keep in mind – no one had Washington vs Vegas in the Stanley Cup Final at this point last year.
I've done four different season prediction blogs during the course of this site's history. Every year, I've never got it right. I've even done playoff prediction blogs once the brackets were released in April, and once again, I never got it right. However, I got a good feeling this year. With the Rangers having no shot in hell, I'm able to look at things more objectively. That said, it will be fun, once again, to go back to this blog at the end of the season and see how wrong I was!
Few things before we get into the predictions.
The league, a league designed to promote parity, has done a good job of giving as many markets as possible, some hope for the playoffs. I wonder if the playoffs will ever expand any time soon to bring more playoff hope to more markets? After all, this is a league that once had a four team playoff system in a six team league. Later on in league history, you had 16 teams vying for 21 playoff spots. Today, you have those same 16 playoff spots available, but now with ten more teams trying to get one. With the league soon to be 32 teams (32nd team most likely being in Seattle) will the NHL think about playoff expansion? It's what's best for business, so I can see it happening sooner than later.
With the league parity, you're getting a constant turnover of new teams in the playoffs. I mean, just look at the last three Stanley Cup playoff tournaments. In 2016, not one of the 7 Canadian teams were represented in the playoffs. One year later, in 2017, five of the seven Canadian teams made the playoffs, with only Vancouver & Winnipeg not joining the party. In 2018, Winnipeg, who didn't make the playoffs the prior two tournaments, wound up making it to the Western Conference Final, where they lost to an expansion team. Go figure!
From the 2017 to the 2018 playoffs, six teams from the 2017 playoffs didn't qualify for the 2018 playoffs, as six new markets joined the playoffs. That's a hell of a turnover. You also had three teams chasing for playoff spots during last year's stretch, with Florida, Dallas and St. Louis, just missing the playoffs. All three of those franchises hope to turn their fortune around and want to be in contention during the 2019 Stanley Cup playoffs.
And just before we get to the predictions, here are last year's standings, just for a frame of reference:
Note: The following 2017-2018 standings comes from ESPN.com
Eastern Conference
| | | | | | | | | | | | | | | |
| --- | --- | --- | --- | --- | --- | --- | --- | --- | --- | --- | --- | --- | --- | --- |
| GP | W | L | OTL | PTS | ROW | SOW | SOL | HOME | ROAD | GF | GA | DIFF | L10 | STRK |
| 82 | 54 | 23 | 5 | 113 | 48 | 6 | 2 | 29-10-2 | 25-13-3 | 296 | 236 | +60 | 5-4-1 | L1 |
| 82 | 50 | 20 | 12 | 112 | 47 | 3 | 3 | 28-8-5 | 22-12-7 | 270 | 214 | +56 | 5-3-2 | L1 |
| 82 | 49 | 26 | 7 | 105 | 42 | 7 | 2 | 29-10-2 | 20-16-5 | 277 | 232 | +45 | 6-4-0 | W1 |
| 82 | 44 | 30 | 8 | 96 | 41 | 3 | 3 | 27-11-3 | 17-19-5 | 248 | 246 | +2 | 7-2-1 | W5 |
| 82 | 30 | 39 | 13 | 73 | 25 | 5 | 1 | 16-16-9 | 14-23-4 | 217 | 255 | -38 | 4-4-2 | L3 |
| 82 | 29 | 40 | 13 | 71 | 27 | 2 | 6 | 18-14-9 | 11-26-4 | 209 | 264 | -55 | 3-6-1 | L1 |
| 82 | 28 | 43 | 11 | 67 | 26 | 2 | 7 | 16-19-6 | 12-24-5 | 221 | 291 | -70 | 2-8-0 | L2 |
| 82 | 25 | 45 | 12 | 62 | 24 | 1 | 2 | 11-25-5 | 14-20-7 | 199 | 280 | -81 | 2-8-0 | L4 |
| GP | W | L | OTL | PTS | ROW | SOW | SOL | HOME | ROAD | GF | GA | DIFF | L10 | STRK |
| 82 | 49 | 26 | 7 | 105 | 46 | 3 | 1 | 28-11-2 | 21-15-5 | 259 | 239 | +20 | 8-2-0 | W1 |
| 82 | 47 | 29 | 6 | 100 | 45 | 2 | 2 | 30-9-2 | 17-20-4 | 272 | 250 | +22 | 6-3-1 | W2 |
| 82 | 42 | 26 | 14 | 98 | 40 | 2 | 7 | 22-13-6 | 20-13-8 | 251 | 243 | +8 | 6-1-3 | W2 |
| 82 | 45 | 30 | 7 | 97 | 39 | 6 | 4 | 26-12-3 | 19-18-4 | 242 | 230 | +12 | 6-2-2 | L2 |
| 82 | 44 | 29 | 9 | 97 | 39 | 5 | 4 | 23-14-4 | 21-15-5 | 248 | 244 | +4 | 7-2-1 | L1 |
| 82 | 36 | 35 | 11 | 83 | 33 | 3 | 3 | 19-16-6 | 17-19-5 | 228 | 256 | -28 | 5-5-0 | W1 |
| 82 | 35 | 37 | 10 | 80 | 32 | 3 | 3 | 19-18-4 | 16-19-6 | 264 | 296 | -32 | 5-5-0 | W3 |
| 82 | 34 | 39 | 9 | 77 | 31 | 3 | 5 | 21-16-4 | 13-23-5 | 231 | 268 | -37 | 2-7-1 | L3 |
Western Conference
| | | | | | | | | | | | | | | |
| --- | --- | --- | --- | --- | --- | --- | --- | --- | --- | --- | --- | --- | --- | --- |
| GP | W | L | OTL | PTS | ROW | SOW | SOL | HOME | ROAD | GF | GA | DIFF | L10 | STRK |
| 82 | 53 | 18 | 11 | 117 | 47 | 6 | 7 | 28-9-4 | 25-9-7 | 267 | 211 | +56 | 5-4-1 | W2 |
| 82 | 52 | 20 | 10 | 114 | 48 | 4 | 2 | 32-7-2 | 20-13-8 | 277 | 218 | +59 | 9-1-0 | W5 |
| 82 | 45 | 26 | 11 | 101 | 42 | 3 | 3 | 27-6-8 | 18-20-3 | 253 | 232 | +21 | 4-2-4 | W1 |
| 82 | 43 | 30 | 9 | 95 | 41 | 2 | 1 | 28-11-2 | 15-19-7 | 257 | 237 | +20 | 4-5-1 | W1 |
| 82 | 44 | 32 | 6 | 94 | 41 | 3 | 0 | 24-17-0 | 20-15-6 | 226 | 222 | +4 | 5-4-1 | L1 |
| 82 | 42 | 32 | 8 | 92 | 38 | 4 | 3 | 26-12-3 | 16-20-5 | 235 | 225 | +10 | 4-6-0 | W1 |
| 82 | 33 | 39 | 10 | 76 | 32 | 1 | 2 | 18-18-5 | 15-21-5 | 229 | 256 | -27 | 3-5-2 | L2 |
| GP | W | L | OTL | PTS | ROW | SOW | SOL | HOME | ROAD | GF | GA | DIFF | L10 | STRK |
| 82 | 51 | 24 | 7 | 109 | 47 | 4 | 3 | 29-10-2 | 22-14-5 | 272 | 228 | +44 | 5-3-2 | L2 |
| 82 | 44 | 25 | 13 | 101 | 40 | 4 | 7 | 26-10-5 | 18-15-8 | 235 | 216 | +19 | 8-1-1 | W5 |
| 82 | 45 | 27 | 10 | 100 | 40 | 5 | 3 | 25-13-3 | 20-14-7 | 252 | 229 | +23 | 5-4-1 | L1 |
| 82 | 45 | 29 | 8 | 98 | 43 | 2 | 1 | 23-15-3 | 22-14-5 | 239 | 203 | +36 | 6-2-2 | L1 |
| 82 | 37 | 35 | 10 | 84 | 35 | 2 | 5 | 17-20-4 | 20-15-6 | 218 | 248 | -30 | 2-8-0 | W1 |
| 82 | 36 | 40 | 6 | 78 | 31 | 5 | 1 | 19-18-4 | 17-22-2 | 234 | 263 | -29 | 5-4-1 | W2 |
| 82 | 31 | 40 | 11 | 73 | 31 | 0 | 5 | 16-18-7 | 15-22-4 | 218 | 264 | -46 | 6-2-2 | L1 |
| 82 | 29 | 41 | 12 | 70 | 27 | 2 | 5 | 16-21-4 | 13-20-8 | 208 | 256 | -48 | 5-4-1 | L2 |
Now, without further ado, here are my team-by-team predictions, followed by my playoff predictions. Feel free to sound off and leave your predictions in the comments or via email. As always, these predictions are being made without a time machine, thus there is no way of me knowing what future trades go down or who gets injured! All teams are ranked in the order that I think that they will finish in their respective division.
METROPOLITAN DIVISION
PITTSBURGH PENGUINS:
The feel good era of Alex Ovechkin and the Washington Capitals will come to an abrupt halt, in my opinion, as I see the Pittsburgh Penguins not only finishing first in the toughest division in hockey, I see them winning the President's Trophy too. While Henrik Lundqvist of the Rangers may have had feelings of jealousy when he saw Ovechkin win the Cup, I think the Penguins were downright mad and pissed off. They should've had their three-peat.
On the ice, all the familiar faces are largely back, and I believe Phil Kessel will figure out whatever crap he's got going on, and be all-in on another Pens Cup run. Brassard, who will be healthy, should also make contributions for this Penguins team. Jack Johnson, no stranger to the Metro division, joins the black & gold this season.
Sidney Crosby is now 31 years old and has 3 Cups to his name. This is the time of his career where he goes for 4, 5 and maybe 6 Stanley Cups. With Crosby & Malkin signed, the Penguins will always be in WIN NOW mode. If they need help at the deadline, they will get it.  It wouldn't shock me to see them win it all.
In fact, as you'll see below, I'm picking the Penguins to win the Stanley Cup. As a Rangers fan, I hope my pick jinxes my buddy "Shoes", of the "Car Joemez Podcast", as he's a die-hard Pens fan.
I know as a Rangers fan, I'm supposed to bury Pittsburgh here, but I truly envision Crosby & the Penguins having a Tom Bradyesque FU season, all the way to the Cup.
---
COLUMBUS BLUE JACKETS: In the 2018 playoffs, John Tortorella's Blue Jackets had a hell of a tight first round series with the eventual Stanley Cup winners, in the Washington Capitals. The biggest problem for the Blue Jackets, during these last few seasons with Tortorella, (The same Tortorella who just re-signed for two more seasons, despite hack Larry Brooks suggesting that Torts was on the outs in Columbus) is that while they are always able to find some modicum of regular season success, they have done OO-GATZ in the playoffs. However, look at who they lost to these last two years. They lost to both the Pens & the Caps, the teams who won the Cup at the end of the tournament.
You can either be a victim of your division or you can victimize your division. Columbus is teetering, and with rumors about Panarin wanting out, Columbus may find themselves with another first round exit, to another eventual Stanley Cup champion, especially if goalie Sergei Bobrovsky remains just a regular season hero.
For Columbus to finally get out of the first round, they will need to be players at the NHL trade deadline, need Bobrovsky to step up and hope they can score some goals. Still, even if everything goes right, it's tough to envision them knocking off one of the top teams in the league in a seven game series.
---
WASHINGTON CAPITALS: If there has ever been a team destined for playoff hangover, it's the Washington Capitals. Then again, do you think the Caps care? While the coach has changed in Washington, with Todd Reirden replacing Barry Trotz, for the most part, the core cast remains the same. As I said earlier on this blog, I feel that part of Washington's success last season was because Pittsburgh didn't seem to be 100%.
I just see the Capitals slipping. The once perennial Presidents' Trophy winners no longer care about winning the division the way they once did. Sure, they will snap back into shape, but the pressure to win in Washington is no longer there. The proverbial monkey has been lifted off of the back of the Caps.
To me, I think it's inevitable that Washington and Pittsburgh meet again in the playoffs. I think Pittsburgh will have more fire in their eye than Washington. I'm not trying to discredit Washington or saying that they feel like they can put their feet up, I just think there will be no stopping Pittsburgh.
Despite Pittsburgh's recent success, this league, ever since the new salary cap, has been tough to repeat in. This isn't the NBA. I just think Washington has too much going against them to repeat.
---
NEW JERSEY DEVILS: The NHL is a funny league. Despite Connor McDavid being the best player in the league last season, Taylor Hall walked away with the Hart Trophy, just because his team made the playoffs. Once in the playoffs, they were spanked by Tampa.
The Devils made the playoffs last year because of the strong play from Taylor Hall and the young cast around him, such as Will Butcher and Nico Hischier. If you're a Devils fan, what has to concern you the most is that the Devils didn't do much in the off-season. Instead of improving a playoff roster, they seem to be banking on their young roster growing and not needing outside help. Not sure if that's the right strategy for this team, especially a team in the ultra-competitive Metro division.
Goaltending will remain an issue for the Devils, as I see Schneider and Kinkaid both fighting for the starter's job.
I think the Devils have enough to make the playoffs again, but it's tough to see them getting out of the first round.
---
CAROLINA HURRICANES: Carolina reminds me of a weaker Columbus – just another team that is a victim of their division. However, Carolina did make some moves this off-season, as they tried to better their blue line with Dougie Hamilton and Calvin de Haan. A big question mark to me is Carolina's goaltending, as long time goaltender, Cam Ward, is now in Chicago. In his place is Scott Darling, with a hopeful Peter Mzarek challenging for the job.
Carolina may flirt with the wild card all season, but until they can show they can be major players at a trade deadline, I think they will be left in the dust.
Former Hurricane and Captain of the 2006 Stanley Cup team, Rod Brind'Amour, loses the "assistant" in front of his name and is now the head coach of the team. He will have his hands full, but knows what to do to win and has logged valuable experience behind the bench too.
If and when the NHL adds a 32nd team, and is up for a re-alignment, Carolina would benefit by getting out of the Metro.
---
PHILADELPHIA FLYERS: The Flyers returned to the playoffs last season, only to be a first round knockout. Like other teams in this division, I feel like the Flyers will be channeling their inner Jan Brady this season: "METRO, METRO, METRO!"
The Flyers have a young core and an even better defense, but when Brian Elliot and Michal Neuvirth are competing for the starting goalie job, I think that's a problem. With all the young talent in Philly, I think this is a season where Nolan Patrick and company grow, but won't be ready for a playoff run until next season. One player to watch is long time Flyer, Wayne Simmonds. If the team is out of the hunt, would the Flyers trade him?
The Devils surprised a lot of people last season. So did the Flyers. However, I think both teams are a year or two away from competing with the heavy hitters in this division.
---
NEW YORK ISLANDERS: The Islanders looked like a team that was on the upswing with Lou Lamoriello as the new GM and with Barry Trotz as new HC. I even thought they had a decent draft. Then John Tavares left them. Sure Matt Barzal should be the face of the future, but even with Tavares in his prime, the Islanders were hardly a playoff threat.
Unlike Garth Snow, Lamoriello won't let impending free agents, Anders Lee & Jordan Eberle, leave the team for no return. With Tavares out, the Isles may adjust their game plan and accept a rebuild. It's going to be hard for the Isles to draw interest out of free agents, considering their building issues are the worst in the league. Let's not also forget, that despite playing in the biggest market in the country, they have the worst attendance in the league. Let this sink in – the Arizona Coyotes outdraw the Islanders.
Obviously, yours truly is an Islander hater. Without trying to be biased, where the Rangers have a plan to rebuild, the Islanders may be forced to rebuild, all because John Tavares wanted to sleep on the bed sheets of his youth.
---
NEW YORK RANGERS: I did a full preview on the New York Rangers and their 2018-2019 season here: http://doinow.com/1819/
In short, it's in the best interest of the Rangers to challenge for the number 1 draft pick and not the second wild card. I believe GM Jeff Gorton knows that too and the Rangers will be sellers at the trade deadline, thus weakening their team even more. It's all about growing new talent for the Rangers in 2018-2019.
---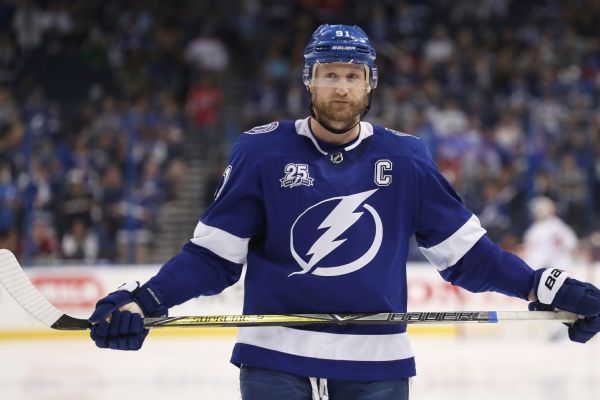 ATLANTIC DIVISION
TAMPA BAY LIGHTNING:
The Lightning, full of ex-Rangers, are starting to look like the Ranger teams of several years ago. A Stanley Cup appearance and 2 separate Eastern Conference Final losses is something out of the recent Rangers playbook.
Many experts and fans, including yours truly, thought the Lightning would win the Cup last season. Instead, they choked away the ECF to the Capitals & looked absolutely dreadful in Game 6 and in Game 7 of that ECF series.
The Bolts, more than anyone, are built to win-now. They are strong every way to Sunday. They will once again be players at the trade deadline. Who knows who they will land at the trade deadline? Then again, with GM Steve Yzerman stepping down, will new GM Julien BriseBois have the same approach?
The Lightning already have all the talent in the world to win a Cup, it's really up to HC Jon Cooper & the players to deliver.
If anyone should've studied Alex Ovechkin this summer, it's Steven Stamkos. Can the Stammer become the leader and dominant force of the 2019 playoffs or will he be doomed to a career of "what if's?"
---
TORONTO MAPLE LEAFS: Toronto, already a team on the rise and with a future HOF coach in Mike Babcock making his mark, won the John Tavares sweepstakes this off-season. With Tavares and Auston Matthews down the middle for years to come, the Leafs should experience another run of perennial playoff performances.
The Leafs, still chasing their first Cup since 1967, have been the butt of many jokes in Canada. Now it's time for the Leafs, one of the NHL's richest franchises, to go out there and kick butt once again.
If anything concerns me about the Leafs, it's goalie Frederik Andersen, but the Leafs are in it to win it. If they need to go out and grab someone, they will. If Henrik Lundqvist was to ever be traded, I don't see any other team in the league that would be a better fit than Toronto, especially if the Rangers were eating the majority of the contract.
Aside from the players and staff on the big club, let's not also forget the success of the Toronto Marlies, the Leafs AHL affiliate. The Leafs have good structure up and down the organization and I think they will be contenders for years to come. I think it's inevitable that Toronto and Tampa will clash in the playoffs.
---
BOSTON BRUINS: This may be it for the Bruins. I have the Bruins slotted third in the Atlantic, but it's more because I don't believe in the other teams in the division. TBL and TOR should dominate and be in a neck-and-neck race for first place, while Boston may wind up as a distant third.
The Bruins kinda went all-in last year, especially when they gave up a lot to trade for perennial playoff failure, Rick Nash. What Boston has that the teams below them do not have, is an elite line of Pastrnak/Brad "The Rat" Marchand/Bergeron. Rask is no slouch in net either.
On defense, while Zdeno Chara has obviously lost a step, he's still a major presence. However, Krug & McAvoy looked good last season and John Moore, who I can't believe got a huge contract, should strengthen Boston's blue line.
While I see Boston being one of the better teams in the NHL this season, I just don't see them winning a 7 game series with Toronto or Tampa Bay.
---
FLORIDA PANTHERS: While playing in one of the deadest markets in the league, the Florida Panthers may have enough to get themselves into the playoffs in 2019. However, I don't see them getting out of the first round.
Roberto Luongo, a person who would have more hype if he spent his career in a bigger market, is still a good goalie. Derek MacKenzie is well liked and a good leader for this team. However, as I was putting this blog to bed, the Panthers just named Aleksander Barkov as their new captain. Will the change improve the team for the best?
The Panthers, with Aaron Ekblad on the blue line, are better defensively than the rest of the teams on this list, but maybe not for long. Keith Yandle, for his offense, is still a liability defensively.
Mike Hoffman joins this team and should help add some "oomph" to the team. I'll let you make the girlfriend joke here.
---
BUFFALO SABRES: The Sabres were once again the worst team in the NHL last season, but that's a dubious distinction they hope to distance themselves from. Winners of the ping-pong ball lottery, the Sabres landed the much heralded defenseman, Rasmus Dahlin, in the draft.
The key with the Sabres lays with Jack Eichel. Some Sabre fans now consider him a menace. This may be put up or shut up time for him. With ex-goalie Robin Lehner playing in front of an SUV and empty house in Brooklyn, Carter Hutton will man the pipes in Buffalo. I can't say I'm sold on that. One must also wonder if Kyle Okposo will ever play up to the money he's making too.
The Sabres have landed a lot of good draft picks over the last few seasons and may be in contention to get another one. This team has shown no shame in tanking before and may choose to tank again if they aren't hanging around for a wild card berth, come the trade deadline.
---
MONTREAL CANADIENS: I know the Canadiens are the most successful franchise in the history of the NHL, but I don't get their recent transactions. The team, which puts an emphasis on French-Canadian nationality, would rather have a weaker French Canadian in their line-up, rather than someone better of a different nationality. I mean really think about it, they are the only team in the four major sports to consider race/ethnicity, when signing players.
The Carey Price contract to me is insane and just on that alone, I see the Canadiens having another decade of no Stanley Cup wins. It just seems the franchise has been in a free fall, ever since moving PK Subban, who loved being a Canadien, for Shea Weber. Like Subban, the Canadiens have soured on captain Max Pacioretty & dealt Patches to Vegas.
I think the microscope will be focused on Marc Bergevin, the GM of the Habs, this season. Montreal is not a city where you can fail and keep a job. He doesn't have an owner that drips retardation like the Rangers do. It's trying times for the Flying Frenchmen and I expect more changes to occur.
Montreal is rebuilding, but like the Rangers, they have a very expensive goalie in net, who while better than Lundqvist, will have many headaches with his defense.
---
DETROIT RED WINGS: After being one of the most successful franchises in the NHL and after 25 straight seasons of playoff appearances, the Red Wings now seem like they will head to their third straight season without a playoff berth. Not exactly the best way to usher in a new building, as "The Joe" is now a memory.
Unlike my Rangers, the Wings have a lot to show for during their multitude of playoff runs, in the form of four Stanley Cup victories (1997, 1998, 2002 and 2009) and several Stanley Cup Final losses.
The Wings, who many experts said had a good draft, especially with the new addition of Filip Zadina, are a team that are trying to emulate the Cup winners of recent times – by building through the draft.
With captain Henrik Zetterberg finished and forced to retire, the Wings hope to usher in a new era, around faces like Dylan Larkin, Joe Hicketts and others. If it wasn't for Ottawa being such a tire fire, I would've had the Wings to finish last in the Eastern Conference.
---
OTTAWA SENATORS: The Senators are a freaking mess and it may take a long time before they are relevant in the NHL again. The Senators are such a mess, that the "R" word has been used, as in relocation. Time is such a funny thing. They were in the ECF in the 2017 playoffs, and now it may take them ten years to even get a whiff of the playoffs again.
By now, you may have heard that Colorado owns their first round draft pick, as a result of the failed Duchene trade. Even worse, Duchene can walk from the team after the season. Players want off this Titanic, as it's been badly managed.
Obviously, the big news is Karlsson has finally been traded and is in San Jose.  Ottawa has had attendance issues before and fans are sick of the owner there too. Who's paying to see this team this season?
As of this writing, long time Senators goalie, Craig Anderson, wants out too. It wouldn't shock me to see Anderson wearing a different jersey sometime soon.
If a tree falls in a forest, does it make a sound? If the Senators are twenty points out of second to last place in the NHL, will anyone care? They are screwed beyond belief already. They are even more effed without their first round draft pick.
---
CENTRAL DIVISION
NASHVILLE PREDATORS:
To me, just like the Atlantic Division, trying to predict who finishes first place in this division is a toss-up between two teams, the Predators and the Jets. Not going to lie. I have both the Jets & Preds ranked evenly. I just flipped a coin to decide the tie-breaker!
The Preds, who made the SCF in 2017, will look to avenge their 2018 Game 7 semifinal loss to these Jets from Winnipeg. Rinne, coming off of winning the Vezina Trophy, is an elite goalie in this league. He's also flanked by a strong defense and perhaps a more potent offense. Where the issue lies is that in the biggest games of his career, he's wilted. He needs to be a rock for the Preds to win the Cup.
Head coach, Peter Laviolette, remains one of the best coaches in the league. He's still chasing his second Stanley Cup, after winning the Cup in 2006 in Carolina & reaching the finals in 2010 (Philly) and in 2017 with these Predators.
The way the NHL operates, a powerhouse team has 3 good cracks at it, before other teams rise up and knocks older playoff teams off their perch. While the Predators should be a regular in the playoffs, one must wonder if they peaked in 2017. The Predators must go all-in at the deadline, as 2019 may be their last chance at the Cup for some time.
---
WINNIPEG JETS: As mentioned above, the Jets may be one of these teams that has risen and has taken the division over from previous powerhouses, in Chicago and Nashville.
Winnipeg, a team that American fans are never exposed to, due to "NHL on NBC" never covering them nationally, are one of the better teams in the league. In fact, they are probably a Top 5 team in the league today.
With Vezina candidate Connor Hellebuyck, Blake Wheeler, Dustin Bfyuglein, Patrik Laine, Mark Scheifele and Bryan Little leading the way, the Jets should be contending for the Cup in 2019. What is not talked about a lot is that the Jets also have a strong team in the AHL, with the Manitoba Moose and several of those players should compete for roster spots this season.
Jets GM, Kevin Cheveldayoff, didn't do much in free agency this off-season, but it's not like he had to either. That said, he did lose Paul Stastny, as Stastny leaves the division for the Pacific division, as a member of the Golden Knights.
---
ST LOUIS BLUES: An NHL GM that was very active in the off-season was Blues GM, Doug Armstrong. The Blues, who seem to always be a bridesmaid but never bride, loaded up on veterans through free agency & trades, adding Patrick Maroon, David Perron, Ryan O'Reilly and Tyler Bozak. However, is a patchwork team of veterans able to cut the mustard? I don't know, especially in a division that features a very powerful 1-2 punch in Nashville and Winnipeg.
A pressing concern for the Blues is in net, as Jake Allen remains as the franchise's starting goalie. If you look at the top three teams in this division alone, it's hard to compare Allen to Hellebuyck or Rinne.
Vladimir Tarasenko remains the face that runs the place in St. Louis. Coach Mike Yeo will have a lot of pressure to win now with all the new veteran faces. The Blues should enter the playoffs with breathing room, but they might only have a short stay.
---
COLORADO AVALANCHE: Colorado eked by the St. Louis Blues to grab the second wild card seed in the playoffs last season. Can Colorado make the playoffs again? It will all depend on how their young core develops and if new goalie, Philipp Grubauer, formerly the back-up netminder of the Washington Capitals, can handle the load of a regular season. It wouldn't be unheard of if Grubauer did.
While you can say this about many teams on the fringe, what hurts Colorado are the teams at the top of the division, as Nashville and Winnipeg are the Central Division's 1-2 punch. I don't see Colorado challenging the Predators or Winnipeg for the first or second seed in the division, but I can see them once again making a go of it with the Blues, for a third or wild card seed.
Led by Hart Nominee Nathan MacKinnon, Colorado should be able to make the next step. While they won't match the success of the Colorado teams of the late 1990's-early 2000's, with all these fresh faces, it could be only a matter of time before the Avalanche are once again one of the league's premier teams.
---
CHICAGO BLACKHAWKS: After winning three Stanley Cups in a six year period, the Blackhawks have fell back down to earth. If any team can gripe about the salary cap, it's Chicago, as they have had to let many elite players go, because of the cap. The Blackhawks, more than anyone, are a reason why there should be leeway for home grown talent, when it comes to salary cap restrictions.
After being a powerhouse for most of the decade, the Blackhawks finished last in the division last season. Injuries were a big part of Chicago's fall from grace, but they still have one of the best coaches in the game, in Joel Quenneville.
With goalie Corey Crawford going through injury issues, (vertigo) the Hawks signed former Cup Winner, Cam Ward, of Carolina. While Ward has lost a step, he should hopefully give Chicago some consistency, should Crawford need more time to get healthy.
It's hard to rule Chicago out of the playoffs with Toews and Kane as the leaders, but Chicago's defense isn't as heralded as it once was. Furthermore, Toews had a forgettable season last year. Can he bounce back?
"Old Timers", Duncan Keith and Brent Seabrook, both remain with the Hawks, but they come with a ton of mileage. The Hawks will need these two to have a flashback season if they want to sniff the playoffs. As they did at the beginning of the decade, Chicago has some young players that show promise, but may be a season or two away from being ready.
---
DALLAS STARS: Things are changing in Dallas, as Dallas will have a new coach for the third straight year. After Lindy Ruff was fired, Ken Hitchcock, who won a Cup with Dallas in 1999, returned to the team for the 2017-2018 season. After missing the playoffs, Hitchcock retired, and Jim Montgomery, a much hyped coach who won the NCAA Frozen Four with Denver, was hired.
Dallas seems like they want to be in a win-now mode, as they did make a play for Tavares. Despite not landing the prize of the 2018 off-season, Dallas still has Tyler Seguin, Alex Radulov and Captain Jamie Benn.
Starting goalie Ben Bishop has plenty of playoff experience and a Stanley Cup Final under his belt, but he's been bounced around and seemingly has lost a step. Can he bounce back in 2018-2019? Dallas for a long time overpaid for two mediocre goalies and are now banking on Bishop to be a Vezina contending goalie.
Dallas has one of the better defenses in the Western Conference and I see them in the mix for a playoff spot for most of the season. However, I think they bow out late in the season, unless they are able to pull off a major trade.
---
MINNESOTA WILD: Every season I underrate the Wild and every season, the Wild make the playoffs. Quietly, they've been a playoff team for the last six seasons. After being victim of the Blackhawks for three straight playoffs in a row, the Wild haven't got out of the first round during the last three Stanley Cup playoff tournaments.
I am just not sold on the Wild. Eric Staal had a flashback season last year, but even if he does it again, are the Wild good enough to compete in this division? The Wild have had the same core for a while and I don't see a team led by Bruce Boudreau ever winning a Stanley Cup.
I think this is a season where the wheels fall off for the Wild. They are stuck with the contracts of Zach Parise and Ryan Suter. The Wild may have to think of the word rebuild before they start thinking of a Stanley Cup win.
Devan Dubnyk has been solid in net for the Wild, but the Wild, who have a lot of old talent on the roster may have peaked.
Keep in mind, I always underrate the Wild, so who knows what happens!
---
Seems like Pacioretty is settling in nice in his new digs. Photo Credit: VGK
PACIFIC DIVISION
VEGAS GOLDEN KNIGHTS:
There are two certain things going into the 2018-2019 season. One, Washington will have a playoff hangover. Two, things won't be so easy for the Knights this year. VGK, who enjoyed a beautiful record at home in their debut season, should continue to bring the home cooking in 2018-2019. After all, it's Vegas, the city is a distraction and for non-division teams, the players only get to go there once a year. In other words, the "Vegas Flu" epidemic will still run wild in the NHL.
The VGK, who were the benefactors of the most weighted expansion draft in the history of the NHL, will look to fight off any talk of a sophomore jinx. James Neal, who scored the first ever goal in VGK history, is now gone. VGK hopes to replace and possibly surpass his production with the acquisition of Paul Stastny.
In the playoffs, the team lived and died with Marc-Andre Fleury. Can he repeat the tremendous season he had last year? MAF has always been a big time goalie and he probably has a few more big games left in him.
What helps Vegas, after their run last year, is that they aren't your normal expansion team. They did land Stastny in free agency. Now, just weeks before the season, the VGK traded for Max Pacioretty. With MP67, Vegas may have the deepest team up the middle in all of hockey. Imagine that!
For a second year team, it's tough to say the "pressure is on", but I don't see Vegas slipping much. Even if they take a step back, Vegas should return to the playoffs and most likely, as the number one seed out of the Pacific. In fact, after Winnipeg and Nashville are done beating each other up, Vegas may very well return to the SCF.
---
SAN JOSE SHARKS:  This is what I wrote before the Sharks got Erik Karlsson:
I know many fans are still high on the Sharks, but to me, they peaked after the Stanley Cup loss in 2016. The Sharks are still operating in WIN-NOW mode, as they were another team willing to spend the big bucks on Tavares.
To me, the Sharks obviously have talent, but most of their talent have seen their best days already happen. Joe Thornton and Joe Pavelski remain. Evander Kane is a headcase. Martin Jones, the goalie for the Sharks, is Top 10 material, but with a questionable defense at times in front of him, can he win games on his own?
Brent Burns remains elite talent in San Jose, and Marc-Edouard Vlasic is serviceable, but while I can see the Sharks making the playoffs, I don't envision them anything more than a one-and-done team. Without saying it, their first step to a rebuild was moving on from Marleau last season. Simply stated, the Sharks don't have enough talent to compete with the top teams in the West.
A healthy Erik Karlsson is a game changer for the Sharks. The Sharks PP should be lethal and may become the second most exciting PP to watch in the league. (Ovechkin, at his office on the dot, remains number 1 to me.)
The Sharks gave up a lot for Karlsson, long term future wise, and have yet to extend Karlsson. As said before the trade, the Sharks are still in WIN-NOW mode and I don't think will be done adding talent. The pressure on EK65 is high and many eyes will be on him. I see SJS and VGK neck-and-neck all season.
---
EDMONTON OILERS: "What happened to the Oilers?" was a question I heard a lot last season. After some bullish reffing in the 2017 playoffs, which didn't go the Oilers way, many thought the Oilers, led by Captain Connor McDavid, would be primed to return in 2018. Instead, the Oilers finished in sixth place in the division.
A huge part of the Oilers regression was that goalie Cam Talbot wasn't the same goalie from the season prior. As outlined above, he will need to get it back together, for the Oilers to make a run of it. I believe Talbot will do so.
McDavid will always be elite, so there are no worries with him. What concerns you is the talent around McDavid. Leon Draisaitl must produce. Milan Lucic must produce.
Another issue with the Oilers is their defense, who took a step back from the season previous. Will Klefbom and Nurse step up?
In either event, I think this is a make or break season for GM Peter Chiarelli and HC Todd McLellan. If the Oilers waste another season of McDavid, both men might find their way out of Edmonton. If the Oilers can turn it around, then Chiarelli & McLellan will extend their stay in Alberta.
While the Oilers are an iffy team, I just don't see a team that has McDavid missing the playoffs two seasons in a row. He's that good.
---
ARIZONA COYOTES: Arizona, who finished last in the division last season, should make a case for the playoffs in 2018-2019. With Rick Tocchet behind the bench, the Coyotes have a capable coach.
Antti Raanta, who missed many games with injury last season, had a phenomenal second half of the 2017-2018 season, and if he logged more games, would've been a Vezina candidate. He's definitely a starting goalie in this league and I think his best days are ahead.
The Coyotes will also have other ex-Rangers to rely on this season, as Derek Stepan returns and Michael Grabner will make his debut in the desert.
It's going to be interesting to see what Alex Galchenyuk does with the Yotes, as Arizona moved on from Max Domi in the off-season, with their trade with Montreal. Clayton Keller, a Calder runner-up in 2017-2018, should grow. Barrett Hayton, the Yotes first round draft pick of 2018, should also see the ice.
I don't think the Coyotes are a threat to anyone right now, as better days may lay ahead. However, if Raanta can stay healthy and the defense isn't a complete poop-show, then I see the Coyotes contending for one of the Western Conference wild cards.
---
CALGARY FLAMES: The Flames burned down (pun intended) the team a bit in the off-season. Out are Dougie Hamilton, Micheal Ferland, Troy Brouwer. In are James Neal, Derek Ryan, Elias Lindholm and  Noah Hanifin. Also out is head coach Glen Gulutzan, as Bill Peters, formerly of the Hurricanes, takes the helm in Western Canada.
The Flames have a solid core, with guys like Johnny Gaudreau, Sean Monahan, Mark Giordano and Matt Tkachuk. I am not sold on their starting goalie, Mike Smith.
I think the Flames will be better in 2018-2019 and may flirt with a playoff seed for a bit. Like everyone else, their future may be decided at the trade deadline. A new coach, while it won't complicate matters, may also take a period of adjustment. For the team under the roof of the Saddledome, I see them competing for a Cup in the future, just not right now.
---
LA KINGS: Without fact-checking and going off the top of my head, I believe the Kings are the oldest team in the league. Adding Ilya Kovalchuk doesn't bring down the median age either.
The Kings are full of veterans, with Dion Phaneuf, Anze Kopitar, Dustin Brown, Tyler Toffoli, Alec Martinez and Drew Doughty on the roster. Of course, the Kings also have Jonathan Quick, who is still a top goalie in the league.
For the Kings, I see their season playing out in one of two scenarios. In the first scenario, the veterans hold up and play to their best, with some young kid bringing up the rear, thus propelling the Kings into the playoffs.  In the second scenario, the scenario I envision, I see a litany of injuries, Quick continuing to regress because of injuries and Kovalchuck wishing he never left Russia.
In other words, player maintenance will be crucial for the Kings this season. I just don't see an older team like the Kings competing for a playoff spot in what has turned into a younger league.
---
ANAHEIM DUCKS: The Ducks were swept in the first round of last season's playoffs. In 2019, I don't see them making the playoffs at all. The older talent that remains from 2007 Cup Champions, in Ryan Getzlaf and Corey Perry, have obviously regressed. The team may also be missing Ryan Kesler, as he recovers from hip surgery.
John Gibson, their goalie, has gotten better and helps the team. At the blue line, the Ducks have a solid defense, with Hampus Lindholm, Cam Fowler and Luke Schenn. I just think the Ducks have age issues and several question marks, and in a tough division, some teams have to fall to the bottom. I envision the Ducks trying to keep their heads above water all season.
Head Coach, Randy Carlyle, who won the Cup with the Ducks in the 2007 SCF, is back in his second stint for the third year in a row. After a Conference Final appearance in 2016 and the sweep from last season, I think the Ducks need an overhaul before they become contenders again.
---
VANCOUVER CANUCKS: It's going to be a long season for the Canucks. I truly see them finishing last in the Western Conference. The Sedin brothers are gone. Brock Boeser seems to have a tremendous upside, and if it wasn't for a season-ending injury, he may have won the Calder.
The Canucks are a young team who will embrace a rebuild. When Michael Del Zotto is one of your senior players, you know you're in trouble.
In net are Jacob Markstrom and Anders Nilsson, two goalies who instill fear in no one.
The Canucks are just a mess and it will take time to rebuild. It may take several years before the team from the Pacific Northwest makes a playoff run again. That said, I see them doing better than their Canadian Eastern Conference counterparts, in the Ottawa Senators.
---
With all the teams profiled, it's time to take a look at how I see the playoffs shaping up. Here are my Stanley Cup Playoff predictions:
EASTERN CONFERENCE ROUND ONE:
(Metro Division Champion) Pittsburgh Penguins vs (Second Wild Card) Florida Panthers
(Metro Seed 2) Columbus Blue Jackets vs (Metro Seed 3) Washington Capitals
(Atlantic Division Champion) Tampa Bay Lightning vs (First Wild Card) NJ Devils
(Atlantic Seed 2) Toronto Maple Leafs vs (Atlantic Seed 3) Boston Bruins
WESTERN CONFERENCE ROUND ONE:
(Central Division Champion) Nashville Predators vs (Second Wild Card) Arizona Coyotes
(Central Seed 2) Winnipeg Jets vs (Central Seed 3) St. Louis Blues
(Pacific Divison Champion) Vegas Golden Knights vs (First Wild Card) Colorado Avalanche
(Pacific Seed 2) San Jose Sharks vs (Pacific Seed 3) Edmonton Oilers
EASTERN CONFERENCE ROUND TWO:
Pittsburgh Penguins vs Washington Capitals
Tampa Bay Lightning vs Toronto Maple Leafs
WESTERN CONFERENCE ROUND TWO:
Nashville Predators vs Winnipeg Jets
Vegas Golden Knights vs Edmonton Oilers (Yes, I'm predicting San Jose won't contain a hot McDavid!)
EASTERN CONFERENCE FINAL:
Pittsburgh Penguins vs Tampa Bay Lightning
WESTERN CONFERENCE FINAL:
Nashville Predators vs Vegas Golden Knights
STANLEY CUP FINAL:
Pittsburgh Penguins vs Vegas Golden Knights
And the 2019 Stanley Cup champions?
DRUM ROLL PLEASE!
Sorry my fellow Ranger fans, but I see the Pittsburgh Penguins, who were admittedly pissed off about Washington winning the Cup in 2018, unleashing an epic fury in 2018-2019. They are still the team to beat. They will still make WIN-NOW trades at the deadline. They still have the best player in the game.
I envision a rematch of the 2017 Stanley Cup Final, with the same result. We all know how the NHL prefers the Penguins anyway, so if you're a betting person, go with it.
Pittsburgh's toughest out to me, will be whoever comes out of Tampa/Toronto clash. I just see those teams beating the crap out of each other, where Pittsburgh has the easier ride to the ECF. Am I completely discounting Washington? Perhaps, but like Tom Brady vs Peyton Manning, Alex Ovechmanning had his year, now it's time for Sidney Crosbrady to remind everyone who is still the GOAT of his era.
I think the most interesting race will be in the Central division, as I see Nashville and Winnipeg being neck-and-neck all season. However, when it's all said and done, whoever comes out of the West will have to deal with a pissed off Sidney Crosby and a league who finds no wrong in the Penguins.
While I'm not wishing for the Penguins to win the Cup, I just think that it's inevitable that they do. It's a shocker to me that the bookmakers in Vegas have six other teams with better odds at the Cup than the Penguins. I just see the Penguins having a chip on their shoulder all year, enroute to their third Cup victory in four years.
It's funny, before the Pacioretty trade, I had Nashville making the SCF. What changed besides Pacioretty? The more I thought about it, the more I went to my old adages – "A Top 5 paid goalie in the salary cap era won't win a Cup" and "You have to be deep up the middle." Plus, the more and more I thought about it, I thought about how the goalies handled big games.
MAF is a gamer. Not too many goalies of today can say they had the career he's had, if any. Rinne has never shown he can win 16 games in the Spring. With Vegas being deeper up the middle and with MAF living his absolute best life right now, I see VGK returning to the SCF, sophomore jinx be damned.
Pittsburgh vs VGK is the SCF everyone (well, at least TV execs) wanted last season. I see it happening in 2019. While I have Pittsburgh playing like a pissed off Tom Brady after his suspension, it wouldn't shock me to see the Cup wind up in the fountain at the Bellagio either.
Then again, after saying how Washington will have a hangover and discarding Washington throughout this entire blog, I probably reverse jinxed them. Enjoy the repeat Washington!
That wraps up this monster NHL 2018-2019 season preview blog. As you read these words, the Rangers play their first preseason game tonight.
As mentioned above and in that blog, I don't really recap preseason games. I'll do a weekly round up, unless something major happens.
Going into the season, I'm working night shift, which may make the blogs tough to do. I'm crossing my fingers I can get off nights and back onto the day shift. After all, I got tickets to opening night, and there is no way in hell I'm going to work that night! Plus, I'm going to Carolina that weekend.
I should be back next week. For those not in the know, you can subscribe to this blog, so you can be emailed whenever I post the next one.
As always, thanks for reading and….
"LET'S GO RANGERS!"
Sean McCaffrey
BULLSMC@aol.com
@NYCTHEMIC on twitter