Our beloved New York Rangers have a 91+ season history as a franchise in the National Hockey League. Over the course of those 91+ years, many men have stepped up and have given that little extra "oomph". The Rangers are a club deep in history, whether it's from their goaltenders, their skaters or the people working for the organization.
During the Rangers run in the NHL, Ranger fans have been blessed with men who have gone the extra mile. The purpose of this blog, is to look at the men that have given it their all and have sacrificed for those diagonal letters on their chest.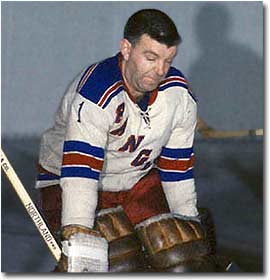 It's been said a plentiful amount of times, "Once a Ranger, always a Ranger." You will find that mantra ever clear,  once you get to my unofficial "New York Rangers Rink of Honor" list.
On January 29th, 2017, I wrote a blog called "Make The Rangers Great Again!" You can find that blog here: https://doinow.com/13017/
In that blog, I suggested the Rangers come up with a "Rink of Honor", as a way to honor men from the Rangers past.
This very blog that you're reading now, is a companion piece to my "The Real Rafters of Madison Square Garden", which you can find here: http://doinow.com/msgrafters/
The purpose of this "New York Rangers Rink of Honor" is to honor and to tip the cap to the men, who while contributed to the Rangers in a great deal, just missed the cut of having their jersey retired or having their name enshrined in the rafters of Madison Square Garden.
Akin to the NFL teams who have a "Ring of Honor", which distinguishes the men who gave it a little bit extra or accomplished more than others, this "New York Rangers Rink of Honor", is my way of acknowledging the men who bled the bluest of blue blood.
And to be clear, when I say "blue blood", I'm not talking about the fans in suits that litter the current suites of Madison Square Garden! I'm talking about Rangers blue blood here!
This "New York Rangers Rink of Honor", simply put, is to recognize the true salt, the grit, the blood, the sweat, the tears, the sacrifice, and the passion these men gave to the Rangers. When you look at these players I'm putting on this list, these aren't players that will necessarily dazzle any nerd chart or Excel spreadsheet. These are the players that truly connected with the fans and in some cases, connected with the community.
When reading this list, I have to give you a few particulars. The criteria for this list is as follows:
— No one who has their number retired by the Rangers/MSG is eligible for this list. They are in a different class, an elite class if you will.
— This blog, being a companion piece for my "Real Rafters of MSG" blog, also omits the following names: Frank Boucher, Bill Cook, Bun Cook, Emile Francis, Ron Greschner and Lester Patrick. The reason for the omission of these names is because I feel these six men deserve their own individual banner in the rafters of MSG, unique to anything else.
— To be considered for this list, you had to play for or be affiliated with the Rangers for at least 4 seasons. There are noticeable exceptions, because, really, how can one ignore Wayne Gretzky? After all, his #99 is retired league wide.
— Playoff accomplishments were considered for this list. After all, how else would Stephane Matteau make this list?
— Hockey Hall of Famers, such as Marcel Dionne, Terry Sawhuck, Eric Lindros, or Jacques Plante were not included on this list, because their Ranger careers weren't exactly as bountiful or full of accolades, as the men I included on this "New York Rangers Rink of Honor".
— Charity work, while representing the Rangers was considered. After all, not all legacies are made on the ice. People like Valiquette, Stemkowski, Villemure, Mullen, Matteau, Duguay and others, do countless charity work, most of it not publicized, on behalf of the New York Rangers, the Garden of Dreams and/or the Junior Rangers. If I'm going to honor people, I want to honor people who go/went the extra mile, due to their fame with the Rangers. In other words, some of these inductions basically belong to the "Adam Graves Wing" of this "New York Rangers Rink of Honor".
— Current Rangers were omitted from this list. That said, people like Marc Staal or Mats Zuccarello, would be perfect names for this list, once their Rangers tenure is over. Henrik Lundqvist would not be on this list, as I believe his number will be retired by the Rangers. If anything, this list is somewhat your "Steve McDonald Extra Effort Award" list on steroids.
When you read this list, keep in mind, this isn't any sort of official list. This list is based on my opinions, talks with fans older than me, books that I've read, interviews that I've listened to, old game footage that I've watched, and in some cases, black & white numbers.
Here's something the chart generation of fans will never understand – players play the game on the ice and give it their all on the ice. There is no chart that can capture the emotion, the passion or the heart these men have given to the New York Rangers.
I'll say it at the end of this blog, but I'll give you first crack here, feel free to sound off at me, whether by email at BULLSMC@aol.com or on the twitter, @NYCTHEMIC with the people I may have left off or the people you think I overrated, by putting on this list. After all, isn't that these types of lists are about, generating discussion?
I will say, and I credit my buddy @Fixxser/Greg for the idea, this could really be presented in a book format, if I really went in-depth on the player profiles. That said, this paragraph is me claiming a patent and ownership on this idea for future book considerations! Unlike other blogs, all of these ideas are my own and not plagiarized!
Oh, and speaking of book patents, I would also like to patent the following book idea: "Drunk Tweets From @Fixxser: A Tale from Rags to Riches to Rags Again."
Without much further ado, may I present to you, my NEW YORK RANGERS RINK OF HONOR, a list of names that I'd like to see recognized at MSG. You can paint these names on the bridges, have an exhibit in the hallway or just have these names in every program, but whatever the Rangers do, it would behoove the franchise to honor and cherish, the people that helped paved the way for the fans of today.
Plus, if you're the Rangers, by having a "New York Rangers Rink of Honor", you could sell merchandise honoring these men. It's not like the Rangers are above overpricing swag at the mercy of their fans!
In the working idea of not bogging you down with too much info about these players/men, I will list every name for my "New York Rangers Rink of Honor", with just some key info. After all, the purpose of this list is to get you to do your own research on these men who gave it their all for the New York Rangers.
THE NEW YORK RANGERS RINK OF HONOR
(Note: All names are listed in alphabetical order. Years of service are included with each name.)
GOALIES:
— Andy Aitkenhead: (1932-1935)
Andy Aitkenhead was the goalie of the Rangers 1933 Stanley Cup Championship team. Replacing John Ross Roach, Aitkenhead proved to be key in the Rangers run that year. Known as the "Glasgow Gobbler", (Not to be confused with Joe Micheletti, who is known to some fans as the "Swedish Gobbler") Aitkenhead, due to his dominating performance in the 1933 playoffs, makes this list, despite not lasting with the team for four seasons. Aitkenhead was the difference in the Rangers successful Cup run, as John Ross Roach, the previous starting goalie, came up short in two different attempts. After what may have been corrected if sport psychologists were around in his day, Aitkenhead, who suffered from confidence issues, would be replaced by future Vezina winner & Cup Champion, Davey Kerr.
---
— John Davidson: (1975-1983)
Davidson, or "JD" as he was widely known as, was the beloved starter during the Rangers 1979 Stanley Cup run. Davidson, whose career was ravaged by injuries, perhaps is more famous for his work in the broadcast booth, where he held camp with Sam Rosen from 1986-2006.  While JD was never a Hall of Fame caliber type of player, he was a HOF broadcaster. He would be enshrined in the Hall in 2009 for his work on the air with the Rangers. On the ice, JD gave it his all. He's also the source of some Rangers trivia, as he's the only Ranger to wear the "00" jersey. Before that, he wore number 35, before settling on the more normal number 30.
---
— Bob Froese: (1986-1990)
Froese is a borderline addition to this Rangers Rink of Honor. However, the purpose of this list is to honor the men who connected with the fans and put the team first. Like other back-up goalies, Froese fits this description perfectly. If it wasn't for the fan reaction I got on Froese (I am too young to remember his heyday) I may have omitted him. Froese was a team-guy, as despite being a strong goalie with the Flyers, (he once finished second in the Vezina voting, losing to Beezer in 1986) Froese accepted his role as a back-up netminder for the Rangers. Later on, he would go on to become the goalie coach of the team, working with a young Mike Richter. In the present day, Froese has gone on to become a Pastor.
---
— Glen Healy: (1993-1997)
Like Froese, Healy is a borderline induction to this list. However, also like Froese, Healy accepted his role as the back-up goalie with the Rangers and became a Stanley Cup Champion in 1994. With Mike Richter injured, Healy became the starter for the Rangers during parts of the 1995-1996 season. Healy would receive multiple fan awards for his efforts during this time. Healy could've most likely contended for a starting goalie job elsewhere in the league, but remained with the Rangers for four seasons. Today, Healy has a loose affiliation with the organization, randomly popping in during MSG broadcasts.
---
— Dave Kerr: (1934-1941)
Dave Kerr is the first "franchise" goalie that the Rangers ever had. In his banner year, the 1939-1940 season, Kerr won the Vezina Trophy and the Stanley Cup. While some Ranger historians and Frank Boucher himself considered the 1939-1940 Rangers to be the best team the Rangers ever had, it's worth mentioning, that the team finished in second place, in a six team league. Mike Richter, Eddie Giacomin and Henrik Lundqvist are commonly considered to be the three greatest goalies in Rangers history. However, one can make their case for Kerr, who unlike the Rangers Big 3 of Goaltending, Kerr won BOTH the Vezina & the Stanley Cup. What hurts Kerr (he never made the HOF) was that he retired relatively young, at 31 years old, during the era of World War II.
---
— Chuck Rayner: (1945-1953)
If you thought Lundqvist vs Richter vs Giacomin was a debate, prior to that debate, you had Kerr, Worsley and Rayner. When you look at the career of Chuck Rayner, Rayner finally brought stability back to the nets of Madison Square Garden. Unfortunately, Rayner played during the darkest era in Rangers history, the post World War II years, where the team & talent was absolutely decimated. Despite never posting one winning regular season record to his baseball card, Rayner carried a Rangers team to the 1950 Stanley Cup Final, where they lost in seven games. Rayner also won the Hart Trophy in 1950, which is the rarest of the rare feats for a goalie. Don't let Rayner's career stats fool you. The HHOFer just had the worst Ranger teams ever in front of him.
---
— John Vanbiesbrouck: (1983-1993)
Beezer is one of the few Ranger goalies to win a Vezina trophy, winning the award after the 1985-1986 season. As mentioned in-detail, prior on this site, (For more on the goalies in Rangers history, check out: https://doinow.com/3530 ) Beezer became a victim of his age, when it came to his best chance at winning a Cup with the Rangers. Beezer was a bedrock between the pipes for the Blueshirts for a decade. A younger Mike Richter and an expansion draft changed Beezer's career course. To this day, Beezer has to be considered one of the Top 10 goalies in Rangers history.
---
— Steve Valiquette: (2006-2010)

Vally, like others on this list, was a back-up goaltender. Vally played infrequently during some of the prime years of Henrik Lundqvist. While Vally may have been known for his Zack Morris hair dye and the game where he gave up 10 goals, Vally makes this list for his contributions to the team for his charity work. Who knows, as time goes on, maybe his broadcasting career would've got him on this list anyway. After hanging up the skates for good and joining the MSG Networks during the 2014-2015 season, there is rarely a NYR sponsored charity event that Vally isn't part of. Whether it's the Garden of Dreams or the Junior Rangers, there's Vally, like many ex-Rangers, donating his time. Fans might say, "oh, that's what these guys are supposed to do", but you'd be surprised. Furthermore, unlike the other ex-Rangers who do these events, Vally is only 40 years old and has young kids at home. Being intertwined with the community fabric is important, hence Vally getting on this list, even if it's in the "Saint Adam Graves" wing.
---
— Gilles Villemure: (1970-1975)
Gilles Villemure was part of the Emile Francis era & could've been a starting goalie in a different era. To this day, Villemure remains the only back-up goalie in Rangers history to win the Vezina trophy, jointly winning it after the 1970-1971 season, with Eddie Giacomin. Villemure, like many on this list, has donated and to this day, still donates a ton of his time to the Rangers. He kept a home in NY all these years later and is always ready to use his fame to help the team, even at 78 years old. In Villemure's era, it was tough for back-up goalies to shine, yet he did just that with his Vezina and 3 All-Star Game appearances. He's arguably the greatest back-up goalie in the history of the Rangers.
---
—  Lorne "Gump" Worsley: (1952-1963)
Aside from one season where he played in the WHL, because of a money issue (NYR refused to pay him an extra $500), Worsley was the most tenured Rangers goalie before he moved on in Montreal. Worsley was a huge fan favorite in his day and known to be very quotable. Whether it was making light of the bad teams in front of him (Again, refer to my goalie blog linked previously) or quickly retorting to Coach Phil Watson, Worsley always kept it interesting. Worsley's career trajectory changed for the better, as he was one of the players advocating for a union, a blasphemous idea during his day. Once the Rangers got wind of that, they quickly shipped him to Montreal. Now away from the abysmal Rangers, Worsley would go on to win Four Cups & Two Vezina's. Not shabby.
---
SKATERS:
— Sean Avery: (2006-2008) (2008-2012)
During his time on Broadway, Sean Avery was one of the biggest fan favorite's on the team. Avery, despite all his craziness and his unorthodox behavior, was the player you loved if he was on your team, but a player you hated if he was on the other team. In other words, while not as skilled, he was the Brad Marchand or Wayne Simmonds of his time. Avery's struggles with John Tortorella, the Marty Brodeur incident and his off-ice shenanigans is probably what he's most known for, but one can not deny Avery's positive contributions on the ice, leading to several playoff runs. Avery's Rangers run was interrupted after a very brief stint in Dallas, where he offended his Dallas teammates and management.
---
— Barry Beck: (1979-1986)

"Bubba", who wore the "C" during some of his time (1981-1986) on Broadway, was a beloved Ranger & embodied the "warrior spirit". Joining the team after the failed Cup run of 1979, to this day, many Ranger fans remember the defenseman for holding the puck. Talk to any Ranger fan from Beck's era, and they will all tell you about "SHOOT THE PUCK BARRY!" Beck, who played a physical game, had his career cut short at 30 years old, because of injuries. He would make an ill-fated comeback with the Kings three years after his retirement. In the current day, Beck, believe it or not, lives in Japan.
---
— Jeff Beukeboom: (1991-1999)

If you're make a Top 10 Rangers All-Time Defensemen list, "BEUKE" has to be considered. While Leetch, Greschner and Park are your no-brainers, 1-3, BEUKE is not too far behind them. Beukeboom was one of the most physical players the Rangers ever had, and was never shy to finish off a check. He was the perfect defense partner for Brian Leetch. Due to Buekeboom's strong defensive play, it allowed Brian Leetch to take chances offensively. Beukeboom was forced to retire in 1999, with concussion issues. One can only hope that this won't lead to CTE. Beukeboom still has an affiliation with the organization & had a stint with the club as an assistant coach.
---
— Leo Bourgeault: (1926-1931)

An Original Ranger, Bourgeault was part of the 1928 Stanley Cup winning Rangers. Leo helped anchor the defense in the Rangers formative years. Bourgeault is also one of the few people to wear the number 99 jersey in the NHL, which was unheard of in Bourgeault's time. (He wore the #99 jersey in Montreal, perhaps because he was a call-up.)  While with the Rangers, Bourgeault was friends with the cantankerous goalie, John Ross Roach. Bourgeault, may have also been a victim of his era, as newspaper accounts from that period all say that Bourgeault seemed to want to do more offensively than defensively.
---
— Ryan Callahan: (2006-2014)

"Captain Cally" was a hard working Ranger, who currently plays with the Tampa Bay Lightning, as of this writing in July of 2018. Cally was one of those "blood and guts" type of players, who left it all on the ice. During his peak as a Ranger, there was never a better candidate for the "C" on their sweater.  While I often talk about older players being a victim of their era, Ryan Callahan may have been a victim of his era, when it comes to career tenure with the Rangers. Callahan was dealt by the Rangers, as they feared contract negotiations in the salary cap era. Unfortunately for Callahan, despite several deep playoff runs with the Rangers, the Rangers would finally make the SCF after trading him. When you look at Cally, the player, one can not deny what a great leader he was for the Rangers.
---
— Mac Colville: (1936-1942) (1945-1947)

Mac Colville, along with his brother Neil, were the second best brother tandem in Rangers history. (The Cooks being the first.) The play of the Colville brothers, on the top line, helped the Rangers win the Stanley Cup in 1940. Mac was the back checker of the line, as his focus was defense. Mac Colville, like many players of his era, lost several years of his career due to World War II, where he was part of the Canadian Armed Forces.  Upon his return, again, like other players of his time, he just wasn't the same player. One can argue that the lost time and regression cost Mac a shot at the HHOF, but then again, defending your country is more important. As you continue this list, you will see that World War II affected many Rangers of old.
---
— Neil Colville: (1935-1942) (1945-1949)

Neil was the more offensive Colville brother and eventually wound up in the Hockey Hall of Fame. Like his brother, Neil lost years of his career because of World War II. Colville, like his brother Mac, upon his return from WWII, returned as a defenseman. The change in position didn't phase Colville, as Neil became one of the few players to make the All Star Game as both a center and as a defenseman. Colville also wore the "C" for the Rangers during his second stint in the big city.  Colville would coach the team after retirement, but due to health issues, Colville left New York & returned to Canada for good.
---
— Art Coulter: (1935-1942)

Coulter was the Captain of the Rangers from '37-'42, and was a huge asset to the 1940 Stanley Cup Champion Rangers. Coulter had big shoes to fill too, as he was the second ever captain in Rangers history, following in the foot-steps of the legendary Bill Cook. Like Cook, Coulter would have a Hall of Fame career with the Rangers. Coulter's Rangers career was cut short due to WWII, where he enlisted with the United States Coast Guard. Later in his career, after the 1994 Rangers Stanley Cup win, Coulter, who his then-living teammates at the time equated to Mark Messier, said "Our old team that won the Stanley Cup could skate backwards blindfolded and whup the Rangers they've got today." They don't make guys like that anymore!
---
— Cecil Dillon: (1930-1939)

Dillon was a beloved Ranger of his time and a hero in the 1933 SCF, where he scored 8 goals in the playoffs, a then record. Arguably, if he wasn't traded to the Wings, Dillon would've helped the 1940 SCF team too. Dillon was an Iron Man for the Rangers, never missing one game due to injury or anything else. Dillon was always reliable and a strong offensive threat. He would lead the team in scoring for three consecutive seasons. Dillon was well respected not only by his team, but by the fans of his day.
---
— Ron Duguay: (1977-1983) (1986-1988)

Ron Duguay, who was equally admired by male and female fans alike, if he had it his way, would've been a life-long Ranger. Unfortunately, Craig Patrick screwed that up with a terrible trade. Duguay was part of the 1979 Stanley Cup contending team and was part of the "The Hockey Sock Rock" Rangers. Duguay was also a fixture in the NY nightlife scene, where due to his popularity with fans, he was able to brush shoulders with the biggest celebrities of his time. While Duguay was known around the big clubs & linked with upper-echelon female celebrities, (Farrah Fawcett is as big as it gets)  it's often forgotten that he had a 40 goal season in 1981-1982 and consistently racked up points, season-by-season. In the present day, Duguay is known for his work on the MSG Networks. More important than that, Duguay is always one of the first names you see at any Garden of Dreams or Junior Rangers event. Duguay has been a perfect ambassador for the Rangers, in his retirement, making him a candidate for his Rangers ROH, as not only a player, but as a representative of the team as well.
---
— Frank Eddolls: (1947-1952)

Eddolls joined the Rangers late into his hockey career. Eddolls is most famously known for being part of the Ted Kennedy trade, which changed the fortune of the Leafs for the best. Later on in his career, Eddolls, a defenseman, would be the catalyst in the rift between long-time friends and Original Rangers, in Frank Boucher & Lester Patrick. The rift would last the rest of their lives, spare a chance meeting between the two before Patrick passed away.  Patrick, an advisor for the Rangers, akin to Glen Sather today, oversaw and butted his head in every time GM Frank Boucher wanted to do something. As Boucher describes in his book, in a multi-player trade in 1947, Boucher got his man and Patrick protested to deaf ears. In hindsight, the trade worked out for the Rangers and Eddolls was a force in the 1950 Stanley Cup run.
---
— Jan Erixon: (1983-1993)

A two-time winner of the Steven McDonald Extra Effort, the Swedish Jan Erixon was well respected by Ranger fans. If there's any knock on Erixon, it was that his heart may have been as injured as his back, as he cut his career short at only 31 years old. One must wonder if he regrets the decision, as the year after his retirement, the Rangers won the Cup. Erixon, not much of a goal scorer, was known for his defensive work. His ability to break up the offense of other teams is what earned him a bond with Ranger fans.
---
— Phil Esposito: (1975-1981)

Phil Esposito hated coming to the Rangers, when he came to the Rangers after one of the biggest trades in NHL history. If you ever read Esposito's autobiography (Check the book review tab on this site for my review on it) you may still feel that Esposito hates the Rangers. Esposito's feelings aside, whatever they may be, it's hard to not put him on this list. Espo, who wore the "C" from his arrival until 1978, where it was then given to Dave Maloney, helped the Rangers to the 1979 SCF. In fact, at 37 years old, Espo was third place overall, when it came to post season scoring in those 1979 playoffs. Obviously, Espo's greatest accomplishments were away from the Rangers, but despite what you may think of him, Espo had a solid Ranger career. While Esposito may have not been keen on some of his teammates or with Rangers management, his relationship with the Ranger fans eventually thawed out. Espo would later go on to be an announcer and become the general manager of the team, where he earned the nickname of "Trader Phil", a shot at him for being trade happy.
---
— Bill Fairbairn: (1968-1977)

Known as "The Bulldog", Bill Fairbairn was a rugged right winger for the Emile Francis Era of New York Rangers. In fact, his arrival to the team, led to the formation of the "Bulldog Line". The Bulldog Line featured Fairbairn on the wing, along with Dave Balon, (Steve Vickers would later replace Balon) and saw Big Walt at center. The Bulldog Line was complementary to the famous "GAG Line". Fairbairn was known for his defensive style of play, wearing down the opposing team's offense. Fairbairn was a true grinder & was one of the best penalty killers of the 1970's. Fairbairn was one of the few Rangers that played in the 1972 Stanley Cup Final & would remain with the club after all the turnover of 1975 and 1976.
---
— Lou Fontinato: (1954-1961)

A south-pawed defenseman, Fontinato was an enforcer for the New York Rangers, a role that has somewhat evaporated from today's NHL. Fontinato would lead the league in PIM during three separate seasons. When he retired, Fontinato retired with the most amount of PIM during a single season. (It's a record that's since been shattered by hundreds of players, as the game changed/more games on the schedule.) Upon his debut during the 1954-1955 season, Fontinato racked up 200 PIM in 70 games, which was then good for the most all time. His least amount of PIM occurred in his final season with the Rangers, where he wound up with 100 PIM in 53 games during the 1960-1961 season. (He would go on to average 2.3 PIM a game for his career.) Fontinato's biggest claim to fame was being the often foe of the legendary Gordie Howe, as the two tangled and brawled on numerous occasions. Unfortunately for Fontinato, in his most legendary tilt with Howe, on 2/1/1959, he was the loser of the fight. Still, not many men at that time threw dukes with number 9 and lived to tell about it.
---
— Nick Fotiu: (1976-1979) (1980-1985)

Nick Fotiu is one of the most beloved Rangers from his generation and a slam dunk candidate for this Rangers Rink of Honor. Fotiu, another enforcer type, was the first ever Ranger to come from Staten Island. Having homegrown roots and a fandom for the team, Fotiu would acknowledge his youth, after the pregame warm-ups. It was during that time, where Fotiu would launch pucks into the blue seats for the Garden faithful. Anyone can toss a puck over the glass to a fan. Only Fotiu would hurl pucks to places where T-Shirt cannons of today can't even reach. Like Ron Duguay, Fotiu wanted to be a Ranger for life and was miserable when he was claimed by the Whalers in the 1979 Expansion Draft. However, Fotiu wouldn't be a Whaler for long, as 18 months later, Fotiu found himself back home in New York. To this day, after a run as an assistant coach with the Hartford Wolfpack, Fotiu still donates his time during Ranger charity events. Fotiu has a unique bond with the fans. Talk to any fan that saw Fotiu play, and you will see their eyes light up when recounting the days when Fotiu wreaked havoc at MSG.
---
— Mike Gartner: (1989-1994)

Gartner, after a long run with the Capitals and a cup of coffee in Minnesota, would become a huge fan favorite during his tenure on Broadway. During his Rangers career, Gartner scored 40+ goals in three different seasons. He would also score a playoff hat trick for the Rangers, putting smiles on the face of every Rangers fan, when he put up three goals against the Islanders in Game 5 of the 1990 playoffs. Gartner would see his Ranger career get cut short, during the epic 1993-1994 season, when Coach Mike Keenan pressured GM Neil Smith to trade Gartner for someone with playoff experience. The Rangers traded Gartner, who would go on to play five more seasons in the NHL, to Toronto, for Glenn Anderson, who had a 12 game regular season career for the Rangers. In fact, Anderson's playoff games played (23) nearly doubles his regular season games played. At the time of the trade, Keenan thought he couldn't win a Cup with Gartner & needed someone with experience. Smith didn't want to make the trade at all, but gave in to his coach. Obviously, the trade led to the Stanley Cup and in hindsight, it worked. However, if the Rangers fail to win the Cup in 1994, the Gartner trade would've been panned as much as the Middleton/Hodge trade of 1976. It's funny how the course of history changes & how moments are remembered. Despite a limited run on Broadway, Anderson still has an association with the team & is often honored. Gartner's name has somewhat become forgotten.
---
— Dan Girardi: (2006-2017)

With 11 seasons in Rangers blue and with 788 Games Played (Good for third most amount of games played overall) Dan Girardi was a warrior & an iron man for the Rangers. Like Ryan Callahan, Dan Girardi's Rangers career was cut short due to the salary cap. Also like Ryan Callahan, Dan Girardi is a current member of the Tampa Bay Lightning, where all good Rangers seemingly go to die. The millennial and younger Ranger fans often cried about Girardi during the end of his Rangers tenure, but any true Ranger fan realized the sacrifice that Girardi gave this team in every game. During his time with New York, Girardi led the team in hits and shots blocked for several seasons. Girardi was also part of an era that saw him make one SCF with the Rangers (2014) and appear in three ECF. (2012, 2014 and 2015.) Girardi was a stay at home defenseman and ate more rubber than a Thai Hooker at a questionable bachelor party. In Girardi's era, it's tough for players to last in one place for a significant amount of time, especially as the game gets younger and younger. For Girardi, he was the tough guy of the Rangers for 11 seasons.
---
— Tanner Glass: (2014-2017)
Okay, I'm just trolling you here and making sure you're still paying attention. However, I did enjoy two of the three seasons that Glass was a Ranger.
---
— Phil Goyette: (1963-1969)

Goyette came to the Rangers as a part of a package in the Worsley/Plante trade of 1963. Goyette, a centerman, would team up with Donnie Marshall & captain Bob Nevin.  While Goyette was loyal to his Montreal Canadiens in the same vein that Esposito was with the Boston Bruins, Goyette embraced the Rangers & would have the best seasons of his career, offensively. During his six seasons with the Rangers, Goyette was often at the top of the goals, assists and points statistics.
---
— Wayne Gretzky: (1996-1999)

What can I say about Wayne Gretzky that you don't already know? While Gretzky didn't play four seasons with the Rangers (he played three) & while he doesn't do charity work on behalf of the Rangers (he does it on behalf of the Oilers & NHL)  one can not ignore Gretzky's limited run on Broadway, where he would finish his Greatest of All Time (GOAT) career. In all three of Gretzky's seasons with the Rangers, he led the team in points in each season. And this is a Gretzky that the Rangers had at the end of his career! I won't bog you down with everything Gretzky, as I'm sure you know it by now, but I will say his "Gretzky Whisky", which is only sold in Canada, is divine! It's also what I drink when writing these blogs!
---
— Carl Hagelin: (2011-2015)

Hagelin, known as "Carlos" by his closest friends, which were Mats Zuccarello & Derrick Brassard, was a Ranger that garnered a ton of fan support during his short run on Broadway. Like other Rangers of recent times, the Rangers traded Hagelin because of salary cap constraints. It worked out for Hagelin, because after a short stint on the left coast, Hagelin went on to win 2 Stanley Cups with Pittsburgh, while the Rangers continued to overpay their goaltender. For the purpose of this website the Hagelin trade makes the name "EMERSON FUCKING ETEM" unforgettable. Hagelin was another Ranger from an era of good times, although the Rangers couldn't get over the hump. Hagelin played in three different ECF's for the Rangers and was a member of the 2014 SCF team. Hagelin was known for his speed and great work on the penalty kill.
---
— Anders Hedberg: (1978-1985)

While Anders Hedberg wasn't the first Swedish player the Rangers ever had, Hedberg was one of the better Swedes in Rangers history. (Ulf Sterner, with a failed NHL career, was the first Swedish Ranger. Sterner, like other Swedish players of that time, got heart sick and needed to run home to mommy.) Hedberg, who came to the Rangers after a great career in Sweden and with some WHA time under his belt, teamed up with his Swedish brethren & his Winnipeg Jets (WHA) line mate, in Ulf Nilsson. While the two didn't have Bobby Hull playing along side of them anymore, Hedberg still found great success with the Rangers.  Hedberg was part of the 1979 SCF team, a team that missed Hedberg's line mate, after the Potvin hit on Nilsson. (The birth of the "Potvin Sucks" chant.) Hedberg had four 30+ goal seasons for the Rangers & was one of the more successful Swedes in the NHL.
---
— Ott Heller: (1931-1946)

Ott Heller, captain of the Rangers during the darkest time in their history, played with the Rangers during his entire 15 year NHL career. Heller won two Stanley Cups with the Rangers, winning in 1933 and in 1940. Heller was also the third captain in Rangers history, manning the club from 1942-1945. A defensive All-Star in his day, the right handed defenseman got to experience the highest of highs with the Rangers and the lowest of lows.  In an era where there weren't many offensive defensemen and the rule of thumb was to stay back, Heller still finished with 55 goals and 231 points. Heller wasn't afraid to fight either, as he enrolled in boxing training.
---
— Bryan Hextall: (1936-1948)

Hextall was one of the greatest Ranger playoff performers of all time, scoring a hat trick in one game and scoring the overtime game winning 1940 Stanley Cup clinching goal in Game 6. In other words, to compare to today, he was Stephane Matteau on super steroids. Plus, his OT heroics came in the SCF, not the round before the SCF. Hextall enjoyed a long stay on Broadway, which was interrupted for one season, due to World War II.  A perennial 20 goal scorer, in an era where they only played 48 games, Hextall, a right winger, was at the top of every Rangers scoring category during his time. Hextall would be enshrined in the HHOF for his Rangers career. To today's fans, Hextall is more commonly known for his offspring, but one can not forget the legendary career the architect of the Hextall family had with the Rangers.
---
— Ted Irvine: (1969-1975)

Irvine, a 15 year veteran of the NHL, found his most success with the Rangers. Like many on this Rangers Rink of Honor, Irvine was part of the Emile Francis Rangers and part of the 1972 SCF team. Irvine, a left winger, was known for his toughness and grinding. To today's fans, he is more known as the father of pro wrestler, Chris Jericho. One can see where Jericho got his toughness from. Irvine is a perfect inductee for this Rangers ROH, as Irvine accepted his position as a role player on the team. Away from the ice, during his time with NYR, Irvine received the "Player's Player Award". (The Steven McDonald Award of his day.) In addition, Irvine won the "Conacher Award" an award given to players for their charity work.
---
— Jaromir Jagr: (2003-2004) (2005-2008)

Outside from Wayne Gretzky with the number 99, is there any other player more associated with a number than Jaromir Jagr and his number 68? Maybe Bobby Orr with number four, Super Mario with 66 or Gordie Howe with number 9, but to me, 68 and Jagr is hockey's peanut butter and jelly.  Jagr, who wore the "C" for two seasons with the Rangers, had one of the most prolific offensive seasons in Rangers history, during the 2005-2006 season. In that season Jagr scored 54 goals (still a Rangers record to this day) and added 69 assists. He was a lethal threat on the Rangers power play and if it wasn't for Senile Sather, may have added to his career totals with the Rangers. One could argue, if Sather was more favorable in negotiations, perhaps Jagr doesn't "waste" three years of his career in the KHL. When you look at Jagr's stats away from the NHL, you could make the case that if he stayed with the NHL for his whole career, he could've been a 1000 goal scorer and have 2000 points to his name. Prior to Jagr's arrival, the Rangers missed the playoffs for 7 seasons straight (8 years with the 2004-2005 lockout.) With Jagr on the team, the Rangers made the playoffs in every single one of his full-time seasons.
---
— Ivan "Ching" Johnson: (1926-1937)

An original Ranger, Johnson anchored the Rangers defense for 11 straight seasons. In that time, Johnson, the star defenseman, also won two Stanley Cups with the team. (1928 & 1933.) During the 1931-1932 season, Johnson was named first runner-up in the Hart Trophy voting. Johnson, a Hall of Famer, was also part of the first ever NHL All-Star Game. Ching Johnson, would've been a great union representative, as he was always constantly clashing with management over his meager pay. Away from the ice, Johnson was known as a big personality and a great teammate. With a nickname like "Ching", Johnson endured himself to Ranger fans very quickly.
---
— Eddie Johnstone: (1975-1976) (1977-1983)

Eddie Johnstone was a huge fan favorite during his tenure with the New York Rangers. Johnstone was also part of the 1979 SCF Rangers club. A right winger, Johnstone, along with two other fan favorites in Ron Duguay & Eddie Mio, was sent to Detroit by GM Craig Patrick in 1983. It was a regrettable trade for the Rangers. Johnstone, a right winger, had two 30 goal seasons for the Rangers. Johnstone would also make the All-Star Game in 1981. Johnstone was known for having a nose for the puck and going to the dirty areas with reckless abandon. His drive and ambition, not necessarily his offensive output, endured him to Ranger fans.
---
— Kelly Kisio: (1986-1991)

Kisio, captain of the Rangers from 1987-1991, led the Rangers to the playoffs multiple times, but could never get out of the second round. Kisio was also the third ever recipient of the Steven McDonald Award, an honor he shared with goalie John Vanbiesbrouck in 1990. Kisio was a strong presence for the Rangers during his run in the Big Apple. His ability to lead, work well with others and having a high hockey IQ is probably what led him to his job today, as a scout for the Vegas Golden Knights.
---
— Joey Kocur: (1990-1996)

Joey Kocur, forever linked with Bob Probert as one half of the "Bruise Brothers", is more famously known for his accolades in Detroit. However, non-Ranger fans forget that Kocur spent 5 1/2 seasons with the Rangers and was part of the 1994 SCF Champions. Kocur will always be known for his physicality, as the right winger traded fists with anyone who dared.  While his ex-teammate, Bob Probert is known as the heavyweight champion and The King of the NHL Fight, Kocur is on any Top 5 "Greatest Fighter in the History of the NHL" list. Kocur, who would be a relic and a recluse in today's NHL, was a big contributor to the Rangers & allowed their stars to do their thing without fear of any cheap shots. To this day, Kocur does charity work and appearances for the Rangers, from time-to-time.
---
— Alexei Kovalev: (1992-1999) (2002-2004)

Kovalev has the distinction of being the first ever Russian player drafted in the first round of an NHL draft. Kovalev was a key part of the Russian contingent on the 1994 Rangers, where Kovalev finished with third most amount of playoff points. While Kovalev's second run with the Rangers wasn't as successful as his initial tenure, Kovalev was beloved by Ranger fans. Like many others on this list and like anyone else from that 1994 team, Kovalev has his name etched in Rangers lure forever.  If there is anything sad about Kovalev, in the eyes of a Rangers fan, it is that Kovalev's best seasons came in Pittsburgh. One must wonder what would've happened if Kovalev was never traded.
---
— Tom Laidlaw: (1980-1987)

Tom Laidlaw was a fan favorite during his run in the early 1980's for the Rangers. To this day, he still does charity work for the team and also hosts a Hockey themed podcast, which you can find on iTunes. A defenseman by trade, Laidlaw was part of another dark era in Rangers history, where despite as good as the Rangers were, they could never beat the Islanders in the early 1980's. Laidlaw had some deep playoff runs with the Rangers, but for whatever the reason, they just couldn't get over the hurdle. Laidlaw, who became extremely successful off the ice in the field of sports management, was a Ranger every fan from his era enjoyed.
---
— Edgar Laprade: (1945-1955)

Frank Boucher often raved about Edgar Laprade. With the 1949-1950 season being the team's pinnacle during Laprade's days with the Rangers, Laprade found a lot of individual success. Laprade spent his entire 10 year career with the Rangers, where he would later be honored and be inducted into the HHOF. Laprade won several team MVP's during his Rangers career and also scored three goals in the 1950 SCF. In that same 1950 season, Laprade would also win the Lady Byng Trophy. While Laprade always had 1950, for the bulk of his career, he was a rare shining star on bad Post World War II team.
---
— Dave Maloney: (1974-1985)

Captain of the Rangers from 1978-1980, Dave Maloney was the youngest captain in New York Rangers history, when he received the "C" at the tender age of 22.  During Maloney's run as captain, the Rangers made the 1979 SCF. Maloney was part of the "Hockey Sock Rock" Rangers, which instantly made him a fan favorite. Maloney, save playing his final season in Buffalo, has been a life long Ranger for his entire adult life. After his Rangers career, Maloney got into the media end of the business and has been working with the MSG Networks, full-time, since 2005. Maloney, a defenseman, finished up his Rangers career with 295 points. To this day, Maloney helps and appears at NYR/MSG charity events.
---
— Don Maloney: (1978-1989)

Like brother Dave, Don Maloney had a long career with the Rangers. Also like brother Dave, Don has enjoyed a career in hockey, long after his playing days, working in the front office for other franchises. Don Maloney, a left winger for the Rangers, was part of the 1979 SCF team. During 11 seasons with the Rangers, Maloney finished with 195 goals and was good for 502 points.  Maloney was also a perennial playoff player for the Rangers, but like others from that time, would never grasp the Stanley Cup.
---
— Stephane Matteau: (1994-1996)

To this day, no matter when you were born, you are familiar with the "MATTEAU! MATTEAU! MATTEAU!" clip, authored by Howie Rose. Matteau, who had a short run on Broadway, isn't known for his regular season work with the Rangers. Recruited by Mike Keenan, the Rangers gave up the popular Tony Amonte. The trade, which led to eye rolls at the time, paid off in the playoffs as Matteau scored two overtime winners in the 1994 ECF. Of course, Matteau will always be immortalized for his Game 7 double overtime goal, against the Devils, in the 1994 ECF. Matteau makes this list as an exception to my criteria because of 1994, but more importantly, because all the charity work he does on behalf of the Rangers. Like several on this Rangers Rink of Honor, Matteau's face can be seen at any Garden of Dreams or Junior Rangers event.
---
— Ryan McDonagh: (2010-2018)

This one hurts to write. Captain Mac had a stellar career on Broadway and was arguably the greatest defenseman the Rangers had since the retirement of Brian Leetch. Currently with other ex-Rangers in Tampa Bay, McDonagh, like those ex-Rangers, was a victim of the salary cap. Simply put, while the Rangers have no problem overpaying a goalie until he's near 40 years old, they weren't going to extend the same offer to their star defenseman. McDonagh, named Team MVP several times over and also representing the Rangers in multiple All Star Games, represents some great times in Rangers history. Despite the losses, recent Ranger fans won't forget the 2014 or 2015 playoff runs any time soon. McDonagh's exile out of NY was a changing of the guard moment for the Rangers, where the Rangers somewhat embrace a new era. McDonagh was a strong, but silent type leader of the Rangers, who led by example. One can not forget how he played through the 2015 playoffs with a broken ankle.
---
— Cody McLeod: (2018-???)
Okay, I'm trolling again. You still with me? I know we're going long, but this is a project I truly believe in and it's a place for Ranger fans to learn about their team. Maybe I should heed @fixxser's advice, flesh this blog out and turn this into a book!
---
— Dominic Moore: (2003-2004) (2005-2006) (2013-2016)

Dominic Moore, currently an unrestricted free agent, was a fourth line center during the Rangers 2013-2014 season, a season where the Rangers made the SCF. In that same season, Moore won the Bill Masterton Trophy. Moore was well respected and liked during his Rangers tenure and was part of some deep playoff runs with the Rangers. While not exactly a Matteau moment, Moore scored the game winning goal, against the Montreal Canadiens, in Game 6 of the 2014 Eastern Conference Final. Moore always embraced his role as a role player and more times than not, over-achieved at his position on the team.
---
— Brian Mullen: (1987-1991)

Brian Mullen, the less heralded Mullen brother (Brother Joey is a HHOFer) played right wing for the Rangers. Mullen, a native of NYC, had one of those stories happen to him that would never happen today, as after getting a job as a stick boy with the Rangers as a kid, Emile Francis offered him a spot on the junior team. Mullen scored 25+ goals in three of his four years on Broadway & was respected by Ranger fans. After his NHL career, Mullen did radio for the Rangers. In the present day, Mullen is one of the Ranger luminaries who still does charity work on behalf of the team.
---
— Don Murdoch: (1976-1980)

Don "MURDER" Murdoch was one of those crazy players that fans loved if he was on their team. Ranger fans fell in love with Murdoch quickly. Sadly, Murdoch fell in love with the NY night scene even more. Murdoch played a reckless brand of hockey, but still was able to put up points. The right winger's wild and insane lifestyle was a featured part of Larry Sloman's "Thin Ice" book. While Murdoch was a madman on the ice, he was also known for his mayhem away from the ice, even being suspended by the league after being arrested for cocaine possession. Murdoch would be later dealt to the Oilers, for a guy who wasn't afraid to throw down with anyone, in Cam Connor. Murdoch, part of the 1979 SCF team, never regained his form after leaving the Rangers, where he had two 50+ point seasons.
---
— Murray Murdoch: (1926-1937)

An original Ranger, Murray Murdoch won two Stanley Cups with the Rangers, in 1928 and in 1933. The left winger, playing in a more defensive era, with less games on the docket, finished his Rangers career with 84 goals and 188 points in 508 regular season career games. Due to the epic Bread Line of the Original Rangers, Murdoch found himself on the second line for most of his career. Upon retirement, the two-time Cup Champion found tremendous success as the Head Coach of Yale University, where he lasted for 27 seasons.
---
— Petr Nedved: (1994-1995) (1998-2004)

Some may question this name, and perhaps I'm being nostalgic, but Petr Nedved had some good years with the Rangers. I know that growing up, Nedved was one of the guys that me & my friends liked. The Rangers Captain at the time, Mark Messier, (You may have heard of him) didn't necessarily share that same opinion, which led to the end of Nedved's first tenure with NYR. Nedved who logged the bulk of his career with the Rangers, put up 149 goals and 202 assists in 478 career games as a Ranger. Nedved's name is also linked to several bad trades in Rangers history, as the Rangers dealt Nedved, along with Zubov to the Penguins, for Luc Robitaille & Ulf Samuelsson. Trading Zubov was a mistake. The Rangers would later trade to get Nedved back, giving up Alexei Kovalev, who would go on to have his best years in Pittsburgh.  Like some of the Rangers from the World War II and post World War II eras, Nedved's name, while a solid player, represents a period of time for the Rangers where they did not make the playoffs.
---
— Jim Neilson: (1962-1974)

Nicknamed "The Chief" due to native heritage on his mother's side, Neilson was a fixture of many Ranger seasons. One of the "Fat Cat" era of Rangers, Neilson was part of the 1972 Stanley Cup Final team. A defenseman, Neilson relied on skill more than big hits, as he rarely engaged in fights. Neilson was known for his deft poke check abilities more than his fists. With 12 years of service, Neilson teamed up with Brad Park, but he was mostly part of a tandem with Rod Seiling.
---
— Sergei Nemchinov: (1991-1997)

Nemchinov is largely known as being part of the Russian contingent that helped the Rangers win the 1994 Stanley Cup. A left handed center, Nemchinov spent 6 seasons with the Rangers, playing in 418 career games and scoring 225 points. At the beginning of his Rangers career, Nemchinov had some great offensive years for his role on the team. He would later convert into a more defensive forward with age. Wearing number 13 and given the nickname "Sarge", a play on his name, by the very creative Mike Keenan, Nemchinov was a fan favorite while under the bright lights of New York City.
---
— Bob Nevin: (1963-1971)

Achieving his greatest success in Toronto, where he won two Stanley Cups, Nevin came to the Rangers in the controversial Andy Bathgate trade. The trade would hurt Nevin's stock with Ranger fans, as Bathgate was one of the greatest Rangers of all time. Nevin, who became the captain in 1965 and held the position until he was traded to the Minnesota North Stars after the 1970-1971 season, would eventually work his way into the hearts of Ranger fans. Nevin's greatest post-season moment with the Rangers happened during the 1971 playoffs, where he scored two goals, the last one being an overtime game winner, in the Rangers 2-1, Game 6 first round clincher, against his ex-team, the Toronto Maple Leafs.
---
— Brad Park: (1968-1976)

When you look at the career of Brad Park during his height, he was the best defenseman in the league, as long as you didn't count Bobby Orr. When you look at the career of Brad Park today, Brad Park is the greatest Rangers defenseman in history, as long as you don't count Brian Leetch. Brad Park lasted 8 seasons with the Rangers, before being part of the biggest trade in NHL history, a trade you may be familiar with by now. A Hockey Hall of Famer, Park was the Captain of the Rangers before the trade to Boston. Park, an all-time great in his own right, unfortunately played in the era of Bobby Orr, whom denied Park of multiple Norris trophies and the Stanley Cup in 1972. It seems like a no-brainer, if the Park trade never happened, Park's name would hang from the rafters of MSG.
---
— Lynn Patrick: (1934-1943) (1945-1946)

Like his father Lester, Lynn Patrick's career will always be associated with the Rangers. A member of the 1940 Stanley Cup Champion Rangers, Patrick became an elite left winger in the league. He was consistently one of the Rangers top point scorers and led the league in scoring during the 1941-1942 season. Patrick, like many players of his era, lost time in his career due to World War II. In 1980, he was posthumously inducted into the Hockey Hall of Fame for his great contributions to hockey, which also included a stint as head coach of the Rangers.
---
— Murray "Muzz" Patrick: (1937-1941) (1945-1946)

Like brother Lynn, Murray Patrick was the son of legendary Rangers coach & GM, Lester Patrick. Also like Lynn, Murray Patrick lost a chunk of his career to World War II. While being a member of the 1940 Stanley Cup winning team, Patrick found personal satisfaction reaching the rank of Captain in the US Army. Yes, despite being a Canadian by birth, Muzz fought for the USA in World War II. Muzz Patrick was a stellar defenseman for the Rangers and fans of that time raved about his one-hitter quitter against Eddie Shore of the Boston Bruins. After his playing days, Muzz coached the Rangers during the dark post World War II era, never reaching the playoffs.
---
— Mark Pavelich: (1981-1986)

Pavelich's greatest claim to fame was being part of the 1980 US "Miracle on Ice" team, which immediately endured him to Ranger fans. With the coach of the "Miracle on Ice" team behind the Rangers bench, in a one Herb Brooks, Pavelich, a centerman, thrived, and had two 30+ goal seasons. He would score 29 goals in another season. The downfall of Pavelich's Rangers tenure was when Brooks was dismissed as head coach and Ted Sator got the reigns. Pavelich's biggest career highlight was when he scored 5 goals in a game against the Whalers. However, Pavelich's period of time, while featuring many playoff runs, always saw the Rangers come up on the short end of the stick.
---
— Alfred Pike: (1939-1943) (1945-1947)

Alf Pike was another member of the 1940's Stanley Cup winning Rangers and another player who sacrificed his career for his country, serving for the Royal Canadian Air Force. A third line center, at 22 years old, Pike scored the Game 1 overtime winner of the 1940 SCF. Pike would also score the tying goal in Game 6 of the 1940 SCF, before Hextall scored the series winning goal. After his playing career, Pike would coach the Rangers, but unlike his time as a player, couldn't lead a bad team to the Cup.
---
— Larry Popein: (1954-1961)

A centerman, Popein played for the Rangers during many lean years. Popein had a stoic reputation and centered a line between Rangers All-Time Great, Andy Bathgate and the formidable Dean Prentice. Popein, like many hockey players of his time, was a victim of his era, as he played in the Original 6 era. Due to this, Popein spent the bulk of his career in the WHL. In the post expansion/WHA era, Popein would've most likely remained an NHLer. Emile Francis thought enough to have Popein replace him as head coach of the Rangers for the 1973-1974 season. However, Popein wouldn't last long, as he went back to Vancouver, where he spent the bulk of his life. Popein was well liked by Ranger fans for his no-nonsense attitude.
---
— Don Raleigh: (1943-1944) (1947-1956)

Raleigh, who is another ex-Rangers Captain on this list, was nicknamed "Bones", due to his 150 pound frame. Raleigh, who unlike others on this list, was a benefactor of the World War II era, as the Rangers were desperate for talent. In 1943, at the age of 17, Bones made his Rangers debut.  However, once 18, Bones moved on to the Canadian Army and would return to the Rangers after WWII. Raleigh was most well known for scoring back-to-back overtime game winning goals in the 1950 SCF. Unfortunately, he found the cross bar during Game 7 of that same SCF, a series the Detroit Redwings went on to win. (Of note, the Rangers gave up home ice in that series because of the dreaded circus.) As a huge fan favorite, Raleigh, a centerman, finished his career with 101 goals and 320 points in 535 games played. During his time with the Blueshirts, Raleigh was also voted team MVP, made the All-Star Game and was given the "Frank Boucher Trophy", an annual fan award given out by the Rangers fan club.
---
— Wade Redden: (2008-2010)
A beloved and well adored defenseman…okay, I'm trolling you here. How are you enjoying the list so far?
---
— Glen Sather: (1970-1974 as a player) (2000-2018 as Coach, General Manager and Team President.)

Yea right. If anything, Sather's front office tenure with the Rangers has erased his Hall of Fame career with the Oilers.
---
— Earl Seibert: (1931-1936)

Seibert, a right handed shot, manned the Rangers blue line during the 1933 Stanley Cup victory. Seibert was a perennial NHL All-Star. Seibert would later be traded to the Blackhawks for Art Coulter, a rare trade that was win-win for both franchises.  Seibert also has the huge distinction of being part of the first ever Hockey Hall of Fame father/son duo, as his father Oliver, contributed to the sport of hockey, before the births of the NHA, and later, the NHL.  Seibert was a bad ass in his time, with players, even as big as Eddie Shore, not wanting to trade fisticuffs with him.
---
— Rod Seiling: (1963-1975)

Like many other players starting their NHL careers before the Great Expansion of 1967 and the birth of the WHA in 1972, Seiling bounced up and down through minor league teams in the Rangers farm system. It wasn't until the 1967-1968 season (ironically the year of the Expansion) that Seiling became a full-time bonafide NHLer. Like many Rangers from the Emile Francis Era, Seiling a defenseman, appeared in the 1972 SCF. Seiling was one of the first casualties of the Francis era, as he was shipped out of NY before everyone else. During his time in NY, Seiling was a top defenseman and for his position, solid with his stick work. He was well liked not only in the locker room, but by the Ranger fans of his time.
---
— Alex Shibicky: (1935-1942) (1945-1946)

If you made it this far, and notice the years played, Alex Shibicky was the left winger of the 1940 Stanley Cup Champion New York Rangers. He was also another casualty of World War II, as he sacrificed years of his career fighting for the Canadian Armed Forces. In a passing of the torch moment, Fred "Bun" Cook, an original Bread Line member from the 1928 & 1933 Cup Champion Rangers, taught the new Bread Line member, Alex Shibicky, the slap shot. Shibicky would debut this new concept in 1937. Shibicky's best season came in 1938-1939 when he scored 24 goals in 48 games played.
---
— Martin St. Louis: (2013-2015)

Martin St. Louis is an exemption to my criteria that made this list. I don't think anyone can forget the 2014 playoffs, where after the passing of his mother Frances, the team rallied behind MSL, and the Rangers overcame a 3-1 deficit to the Pittsburgh Penguins in the second round of the playoffs. During that Cinderella SCF run of 2014, MSL would lead all Rangers with 8 goals and was second in points, with 15. Wearing the "A" on his sweater during his last season of his career, MSL was a player that led by example and took time out to work with his teammates, most notably, in Mats Zuccarello. Despite a cup of coffee in the big city, MSL was beloved by Ranger fans. In the present day, there are rumors about MSL rejoining the club as either a scout or coach. It wouldn't surprise me to see MSL start popping up at sponsored Rangers events in the future.
---
— Peter Stemkowski: (1970-1977)

Pete Stemkowski, known as "Stemmer", is the prototypical player for this list. Not flashy on the ice, Stemkowski was a clutch player who could score in big games. Stemmer was a huge fan favorite and well liked by his teammates. If you talk to or read any interview with any player during Stemmer's era, all of them talk very fondly of Stemmer. Stemmer was part of the 1972 SCF Rangers and one of the last players to remain after the Emile Francis Era ended.  Stemmer played nearly 500 games with the Rangers, finishing up with 496. Stemmer also finished with 317 points during his Rangers career. Stemmer, who has kept a residence in Long Island since his retirement, has been and continues to remain a fixture at Ranger charity events. As he approaches his 75th birthday, it's still not rare to spot Stemmer at the Garden.
---
— Derek Stepan: (2010-2017)

Like some of the more recent Ranger names on this list, Derek Stepan had a great career for the Rangers. However, the Rangers ultimately moved on from Stepan due to contract/salary cap issues. Stepan was a natural born leader for the Rangers, never one to back down from anyone. The man backed down from no injury and would play through anything, even a broken jaw. His Rangers career got off to a quick start, as he scored a hat trick in his first ever game. Stepan's best year as a Ranger was during the 2014-2015 season, where in 68 games played, he scored 16 goals and tallied 39 assists. Stepan was also a contributor to many Ranger teams that made deep playoff runs.
---
— Walt Tkaczuk: (1968-1981)

Walt Tkaczuk, known as Big Walt, is one of the few Rangers in Rangers history to make two separate SCF. Unfortunately, he was the bridesmaid, and not the bride in both of them. (1972 & 1979, where Big Walt was the only player to be on both of those rosters.) Big Walt, a center, would also captain the Rangers in his final season, a season that ended after a serious eye injury. During the early part of Big Walt's career, Walt was on the second line, behind the GAG line. Walt would live through the Emile Francis Era and would see his teammates be shipped off, one-by-one.  Walt would soon become the elder statesman of the club, and embraced that role, during his time as one of the Fred Shero Rangers. Walt's 1972 SCF playoff run is what he's most famous for, as he scored the game winning goal against Montreal, in the quarterfinals. Walt finished an impressive 14 year career with the Rangers with 678 points in 945 games. In hindsight, one must wonder, if the Rangers were able to win in 1972 or in 1979, would of the Rangers retired Walt's #18?
---
— Darren Turcotte: (1988-1993)

During his six year career with the Rangers, Turcotte, a center, played 325 games with the Rangers and amassed 255 points. Turcotte was also an All-Star in 1991. In that 1990-1991 season, Turcotte finished with 26 goals and 41 assists. Turcotte, a member of the 1993-1994 Rangers, was one of the first players, along with James Patrick, to be shipped off in-season. In return, the Rangers received Nick Kypreos, Barry Richter and Steve Larmer. Turcotte's style of play, which was more flashy than physical, led to Turcotte being in Coach Keenan's doghouse, hence the trade. It also helped that Keenan got back his ex-Blackhawk player, Steve Larmer, in the deal.  While Turcotte was well liked by fans during his career with the Rangers, he would never come close to the Stanley Cup as the Rangers obviously did in 1994.
---
— Carol Vadnais: (1975-1982)

When you think about Vadnais, the French-Canadian defenseman, one may associate him with the California Seals, where he was a star player. One may also associate Vadnais with the Bruins, where he won a Stanley Cup, against the Rangers, in 1972. Some may even remember Vadnais for being part of the Stanley Cup winning Montreal Candiens of 1968.  However, during the decorated career of Carol Vadnais, he played 7 years on Broadway, the longest stop in his 17 year career. Vadnais came to the Rangers in the Esposito for Ratelle/Park trade in 1975.  Vadnais would be a solid Ranger during his time on Broadway, representing the club in three different All-Star games. As a defenseman, Vadnais tallied 246 points in 485 carer games.
---
— Steve Vickers: (1972-1982)

Steve Vickers, who endured himself to Ranger fans with his "Sarge" nickname, joined the Rangers in the 1972-1973 season, the season after the SCF loss of 1972. Vickers, a left winger born in Toronto, would spend his entire 10 year career with the Rangers. As a team, Vickers career highlight was making it to the SCF in 1979. Vickers made the All-Star team twice during his career. His best statistical season was during the height of the Broadstreet Bullies era, which was the 1974-1975 season. In that season, Vickers finished with 41 goals and 48 assists. Vickers would retire very young, rather than playing somewhere else, as he retired as a Ranger at 30 years old. Of note, once again, it was Craig Patrick who cut bait on another Ranger lifer, as Patrick told Vickers he had no chance of remaining with the team. Vickers was two games shy of playing 700 games with the Rangers, as he finished with 698 games played. In that time, Vickers scored 246 goals and logged 340 assists.
---
— Phil Watson: (1936-1943) (1944-1948)

Sans the 1943-1944 season, where Phil Watson won the Stanley Cup with Montreal, Watson spent nearly his entire 13 year career with the Rangers. Watson would rack up 361 points in 547 games with the Rangers. Watson, who split time at the wing and at center, would later on coach the Rangers during some dark years, as Watson coached the team from 1955-1960. As a player, Watson was part of the 1940 Stanley Cup Champion Rangers. During his time as both a player and the head coach of the Rangers, Watson was known to have a fierce and firecracker type of personality. That made him successful as a player, but sometimes rubbed his players (and management) the wrong way. In fact, his own best friend, then Rangers GM, Muzz Patrick, had to let him go because of Watson's eccentricities. In either event, during his time donning the blue sweater, Ranger fans appreciated Watson's play on the ice.
---
— Sergei Zubov: (1992-1995)

As we get to the end of the skaters portion of this Rangers Rink of Honor, I am closing this part of the list off with an exception. During his short run on Broadway, Zubov was putting up Hall of Fame like seasons and helped the Rangers win the Cup in 1994. Trading Zubov was one of Neil Smith's biggest mistakes. During the 1994 playoffs, Zubov scored 5 goals and picked up 14 assists. And that production came after a an 89 point regular season!
COACHES/BUILDERS/MISC
— Marv Albert (1965-1995)
While Marv Albert is probably more famous for his NBA and NFL work of today, Marv Albert worked off & on for the Rangers for 30 years. During that time, Albert worked with the very best of the best in Rangers broadcasting. He would also co-author several New York Rangers related books. While Albert moved on from the Rangers for more lucrative sports announcing jobs elsewhere, his son Kenny Albert was handed the reigns. At 77 years old, as of this writing, Marv Albert's voice remains an influence in the sports world.
---
— John Amirante: (1980-2018)

John Amirante was the long time singer of the National Anthem at Madison Square Garden. He was most famously known for his rendition of the National Anthem during Game 7 of the 1994 SCF, where the MSG crowd drained him out. For over 35 years, Amirante's voice was tradition at MSG. Amirante was respected by both players and fans alike. Sadly, Amirante passed away earlier this year, on 4/17/2018, at 83 years of age.
---
— Bill Chadwick: (1967-1981)

"The Big Whistle", Bill Chadwick was a Rangers television and radio announcer. By the time he got the media job, he was already a Hockey Hall of Famer, due to his work as a referee. Chadwick was known for his signature calls, perhaps most famously for his "SHOOT THE PUCK BARRY!" call. Chadwick died on 10/24/2009, at an impressive 94 years old.
---
— Robert Comas/The Chief: (1971-1995)

For a quarter of a century, Robert "The Chief" Comas, was a fixture at MSG. Once a regular fan like any of us, Comas kicked it up to the next level, donning Indian attire and doing war dances at the Garden. While not everyone is liked by all of their peers, no one can deny The Chief's dedication to the Rangers. After seeing the Rangers win the Cup, Comas didn't last too much longer at the Garden, "retiring" and moving to Florida. Comas would pass away on 9/17/2009, at 62 years of age.
---
— Stan Fischler (1973-???)
If it wasn't for Stan Fischler, this blog wouldn't be possible. I guess I should dedicate this list to him! His books and works motivated me to research ex-Rangers and the history of the New York Rangers as a whole. While Fischler himself talks about watching the Rangers for the first time in 1939, his first job as a writer for the Rangers started in 1973. While Fischler would eventually branch off and cover the Islanders & the Devils, there is no better living historian about the Rangers today, than "The Maven" himself, Stan Fischler.
---
— Jim Gordon: (1958-1984)

Jim Gordon was one of the first voices in the history of the Rangers, broadcasting the games on the radio and later on in television. Away from the Rangers, Gordon's voice was also a fixture during Knicks and Giants games. Gordon, who had a bond with Ranger fans, passed away on 2/16/2003, at 76 years old.
---
— Mike Keenan: (1993-1994)

Despite only one season with the Rangers, no matter what you think of Keenan, you can't argue with his success. Yes, he pissed a lot of people off during his time in New York, but he did get the result he promised and helped the Rangers get their first Cup in 54 years. While Ranger fans were upset with some of his trades that he orchestrated at the time, no one can deny that they worked. After his NHL coaching career, Keenan spent some time working with the MSG Networks, before pursuing a coaching career in the KHL. "Iron Mike", while not beloved by at all, was able to get a nucleus of players, who couldn't get over the hump, to the holy grail.
---
— Steve McDonald: (1987-2017)

By now, you're probably familiar with the Steve McDonald story. An NYPD officer and a life-long Rangers fan, McDonald was shot three times in July of 1986, by a street thug. Miracously, McDonald survived. Unfortunately, he was relegated to a wheelchair for the rest of his life, as the shooting left him as a quadriplegic. McDonald, with the heart of a saint, would forgive his shooter and go on to work with multiple charities around the city. He also instituted the "Steve McDonald Extra Effort Award", an award to honor the hustle and merit of one Ranger, on an annual basis. The award, which still lives on after McDonald's passing on 1/10/2017, at the age of 59, is considered one of the more prestigious awards that a Ranger can get.
---
— Christopher Reeve: (1982-2004)

Christopher Reeve, the actor most famously known for portraying "Superman" in the movies, was a life-long Ranger fan. In 1982, he started the Christopher Reeve Foundation. It would be later known as the Christopher & Dana Reeve Foundation. In 1995, Reeve had a terrible accident, while riding a horse, which left him as a quadripeligic for the rest of his life. Reeve, always a Rangers fan, and now wheelchair bound, didn't let that stop him from using his fame for his charitable efforts. For the last decade of his life, Reeve was a common fixture at MSG and was part of many charity events, with the Rangers. While he passed on 10/10/2004, at the age of 52, his charity lives on. His son, Will Reeve, currently plays the heel talking head on the MSG Hockey Show.
---
— Tex Rickard: (1926-1929)

The original owner of the Rangers, Rickard was not a hockey man and merely founded the Rangers for financial gain. Rickard, who died at 59 years old on 1/6/1929, had an extraordinary and unique life. Before founding the Rangers, Rickard was involved in several gold rushes and lost a bulk of his fortune by gambling. Rickard then turned to bartending and dealing card games at saloons and gambling halls in Western Canada and on the West Coast of the United States. (Think "Deadwood".) It was there that Rickard met the legendary Wyatt Earp, a boxing fan. Rickard would later make his name in promoting boxing events, where he made a fortune. With the money made from boxing,  Rickard moved to NY to promote boxing shows in the biggest city in the world. It was in NY, as one of the top boxing promoters in the country, that he was approached about owning a hockey team, and the boxing man created one of the longest lasting franchises in all of sports today.
---
— Sam Rosen: (1982-???)

While still active today, how can one omit Sam Rosen from this list? A Hockey Hall of Famer, Sam Rosen has been the voice of the Rangers for over 35 years. Once part of the iconic Sam & JD duo, Rosen has been saddled with Joe Micheletti as a partner for the last decade. Sam is known for a multiple of calls, with "OH BABY" being his signature line. It will be a sad day when the 71 year old Rosen decides to call it a career.
---
— Neil Smith: (1989-2000)

At 35 years old, Neil Smith became the 9th General Manager in the history of the Rangers. With his soon-to-be foe, Coach Mike Keenan, Smith helped deliver a Cup to NY for the first time in 54 years. During his time with the Rangers, Smith brought Mark Messier to New York. Aside from the Cup, he saw the Rangers win two Presidents' Trophies and make the playoffs seven different times. Of the 1994 Rangers, for some reason, Neil Smith remains persona non grata with the organization and is never recognized for his work. He was most recently ignored during the 90th anniversary celebration.
---
— John Tortorella: (2008-2013)

Whatever you may think about "Torts", John Tortorella had a great run on Broadway. Tortorella is fifth all time for wins as a Rangers head coach, with 171 W's. He's also fourth all time in points percentage, with .583. Torts was a no nonsense guy with the Rangers. In a market where hockey is the least of priority on the back pages, Torts put the Rangers on the back page again. He was one of the more quotable coaches in the history of NY sports. John Tortorella employed a defensive system, a system that lead the Rangers to the ECF in 2012. It was also in that same season, the 2011-2012 season, that Henrik Lundqvist won a Vezina. Lundqvist would never win a Vezina again, after Torts left. While the actions of Torts may have worked down some on the team, it was the Torts roster that would make the SCF, the season after Torts was fired.
---
— Al Trautwig: (1989-???)

Trautwig, who once did announcing for the Rangers, is more known for his work as a studio host for both the Rangers and the Knicks. A staple of MSG, Trautwig is also known for having twitter beefs with random people and calling up the parents of Rangers fans for criticizing his work. All in a day's work, I suppose. Regardless of how you may feel about Al, no one can deny the long lasting career Trautwig has had with the Rangers & fans will miss him when he's gone.
---
— Alain Vigneault: (2013-2018)

While millennial fans of today whine and cry about AV, Alain Vigneault was one of the more successful coaches in Rangers history. He's third all time in wins, with 226. In comparison, AV got those 226 wins in 410 games. Emile Francis, first all time, has 342 wins in 654 games. Lester Patrick has 281 wins in 604 games. Granted, the eras were different, especially since AV coached in the no-tie era and with an 82 game schedule. Regardless of the era, AV had one of the more successful coahing reigns in NYR history. Under AV, the team made a SCF appearance, won a President's trophy and made the playoffs in the 4/5 seasons he was here. To this day, I beleive his firing was uncalled for and undeserving.
---
— Bob Wolff: (1954-1973)

Last but not least, broadcaster Bob Wolff rounds off my New York Rangers Ring of Honor list. Wolff, who recently passed away on 7/15/2017, at 96 years old, was one of the first faces Ranger fans got accustomed to, once televisions got popular in America. Wolff was the standard bearer during his time. A NY native, Wolff would also work with News 12, where many modern fans would be introduced to him. Wolff, in addition to his work with the Rangers, would cover all four major sports in America & also called college football.
---
Well that about wraps up this Rangers "Rink of Honor". I hope you enjoyed this, as this took a bunch of time to throw together. As said at the top, maybe if this was fleshed out a bit more, maybe this would be an interesting book idea!
Feel free to leave feedback and give me some names that you thought I missed or beef about some of the names I included.
Also make sure to check out the new "Real Rafters of MSG" blog and the Gilles Villemure book review that was also posted on the site today.
You can find the "Real Rafters of MSG" blog here:
As always, thanks for reading.
Sean McCaffrey
BULLSMC@aol.com
@NYCTHEMIC on twitter