What's up everyone and welcome to another blog here on BlueCollarBlueShirts.com. I hope everyone is enjoying their summer. It's only a matter of time before the t-shirts & shorts are traded in for jerseys and jeans.
During the past month, here in these "dog days of Summer", I've been doing blogs on previous generations of New York Rangers. While this blog tends to skew to older audiences, and the latest updates have been well received, I've been getting emails asking me about my thoughts about the current roster moves, as the Rangers head into the 2018-2019 season. Alas, don't fret, because in today's blog, I will be discussing my never-ending mission about getting Frank Boucher's #7 retired by the Rangers. Then, after the Frank Boucher book review, I will go through all the recent roster moves and news from the present day incarnation of the team. And yes – carve up some time, Cody McLeod will be discussed!
I do hope, as I stated in my last several blogs, that fans who aren't aware of names like Frank Boucher, Gump Worsley, Davey Kerr, Bill Cook, Brad Park, etc, find these names in these blogs and then do their own research. As I've talked about numerous times on this site, if it weren't for Stan Fischler's books, I would've never been motivated to do research on Frank Boucher. Now in the present day, I have contact with Frank Boucher's relatives and have put them in contact with people at M$G, with the hopes that M$G and the Rangers do the right thing and finally honor Mr. Boucher.
In the event that you're not familiar with my never-ending quest to get the Rangers to right their ultimate wrong, which would be honoring Frank Boucher, here are my previous blogs on Frank Boucher:
---
---
---
---
---
Bonus Blogs:
---
Before pressing on to the meat and potatoes of today's blog, here are my last few blogs, most of them history based, in case you missed them:
---
---
---
---
---
In the interest of not coming off as redundant, I will spare you my "FRANK BOUCHER NEEDS TO BE IN THE RAFTERS OF MSG" speech. As you can tell from the blogs linked above, I've done that several times over the years already.
What sparked this latest blog on Frank Boucher is that a few readers found my older blogs on Frank Boucher and saw I referenced his autobiography, "When the Rangers Were Young". It's a book I've read several times, but upon talking to readers, I realized that I never reviewed the book on this blog. Unlike the Rangers righting their wrong, and recognizing Frank Boucher, I am righting my wrong and finally giving this book the proper book review treatment, that only this site can do!
Right now, on Amazon.com (Direct Link: https://www.amazon.com/When-Rangers-young-Frank-Boucher/dp/0396068529) you can buy Frank Boucher's "When The Rangers Were Young" for $1.76. Unlike other book review blogs, instead of making you sit through the entire blog before I give you my ultimate conclusion, let me tell you right off the bat – go buy this book. There are 12 used copies left at $1.76 on Amazon. I hope in a weeks time, all the books have been bought.
I will never call anyone a "fake fan" or question anyone's fandom. Everyone roots for their team in different ways. To each their own. However, if you really want to know the history of the Rangers, this is a book that you need to read. In some ways, it's truly the Bible of the New York Rangers.
The Rangers, who played their first game at the old MSG on November 16th, 1926, would see Frank Boucher in the line-up and then remain with the franchise for the next 29 years. In other words, for the first three decades of New York Rangers history, Frank Boucher was a major factor.
Boucher would be the starting/first line center (In those days, many games saw the players play a full 60 minutes) for the Rangers from 1926-1927 through 1937-1938. Boucher, after a year of coaching the Rangers minor league affiliate, the New York Rovers, would then coach from the 1939-1940 season through the 1948-1949 season. Of note, Boucher would make a 15 game comeback, as a player, during the World War II 1943-1944 season, a period of time that just ravaged the Rangers.  Boucher would also be the team's General Manager from 1946-1955.
During Boucher's 29 years with the Rangers, the Rangers won two Stanley Cups with him as a player, another Stanley Cup with Boucher as a coach and lost a controversial Stanley Cup Game 7 in 1950, with Boucher as the GM. Despite all these accomplishments, including being a Hockey Hall of Famer, to this day, the Rangers ignore the man responsible for 75% of their Stanley Cups. I believe "SAD" is the word I'm looking for here!
Gerry Cosby's does great work. It's a shame no one with any clout in #nyr knows who Frank Boucher is. pic.twitter.com/gqd5iR0Rav

— BlueCollarBlueShirts (@NYCTheMiC) February 25, 2018

On a side note, I hope to one day find another Ranger fan wearing a Frank Boucher jersey!
In "When The Rangers Were Young", which was also co-authored by another Hockey Hall of Famer, in Canadian scribe Trent Frayne, Boucher spends most of the 244 pages talking everything New York Rangers. The book, printed in 1973, is like many autobiographical books of that time. While Boucher was one of the more quotable people in NHL history, when it came to discussing anything negative in the book, Boucher would mention topics, but wouldn't dig too deep into it. For example, Boucher talks about his disdain for Conn Smythe and Frank Selke, but in his own autobiography, he doesn't talk about WHY he disliked either man. Frank just tells you that he didn't like them.
Rather than talk about these men, in-depth, in his book, Boucher would save these stories for the Canadian sports media, as you can tell by this article, which was also written by Boucher & Frayne:
If you're looking for any "true dirt" in this book, Boucher talks about his relationship with Lester Patrick, which deteriorated once Patrick retired and Boucher became the General Manager. A once strong bond eroded when Patrick, perhaps still yearning for the game, couldn't stop meddling in with Boucher's duties as GM. Their relationship would be frosty, save a rare face-to-face meeting, right before Patrick passed away in 1960.
It's truly a shame that these guys had such hardship between another for the last 12-15 years of Patrick's life, because for any Rangers historian, when you talk about the Original Rangers, the first two names you have to talk about are Lester Patrick and Frank Boucher. In fact, it was Boucher who followed in Patrick's footsteps, first as the head coach and later as the GM.
Unlike other hockey biographies or autobiographies, the book doesn't spend too long in the doldrums of Boucher's formative years. While his family is discussed, it's quickly glossed over, as Boucher and Frayne knew why people were buying/reading this book – for the puck talk. That said, there is plenty of family talk in this book, but it isn't overbearing, nor does it come off as monotonous. Remember – this book was written in 1973. As I read this book 45 years later, in 2018, I enjoyed hearing about Frank's early life, as Frank was telling stories that are now 100 years old. As a fan of all history, I enjoyed hearing how people lived a century ago.
After telling tales about his days as a Mountie (RCMP), Boucher talked about his undying love for hockey and how he risked a lot by giving up his law enforcement job for a crack at the pros. Remember, there weren't many that professional teams then, nor were there as many roster spots available as there are today.
Bill Cook, who Boucher said was the greatest winger he's ever seen (Even saying Cook was better than Rocket Richard or Gordie Howe) was the one who suggested to then-Rangers GM, Conn Smythe, that the Rangers should go after Boucher. Smythe heeded the advice of the first Captain in Rangers history, and one of the greatest lines in hockey history was born – the Bread Line, featuring Frank Boucher at center, with Bill Cook to his right, and Fred "Bun" Cook to his left.
From this point in the book, Boucher recounts his entire playing career, his time as coach and his time as GM. As someone who thirsts for more knowledge, the only gripe/disappointment with the book, is that when Boucher walked out of MSG for the last time in 1955, the book also abruptly ended. Again, the book was written in 1973, so you have a near 20 year period of time in Boucher's life that went unaccounted for.
Selfishly, I would've liked one last chapter, or even an epilogue, where Boucher talked about what he did after his hockey career, his 1958 HHOF induction or his thoughts on the players from the 1970's. I guess I should mention – Boucher intermittently would talk about "modern players & coaches" from the 1970's, as he talked about the job Emile Francis was doing. (For a reference, the Rangers just lost in the 1972 SCF, a year before this book was published.)
Needless to say, Francis would be fired less than three years after this book's release and right before Boucher passed in 1977. From the time Boucher retired until the day he died, the Rangers would only make one SCF appearance, losing to the Bruins in 1972. As you may have heard, it would take the Rangers 17 years after Boucher's passing, to win their first SCF since 1940.
As usual and without further ado, let me share some pages from the book. Since this book is ranked at 3,700,0000th overall, when it comes to sales on Amazon, I am hoping the publisher doesn't give two shits about me reprinting these pages without expressed written consent!
The following pages come from "When The Rangers Were Young" by Frank Boucher & Trent Frayne:
This was written in 1973, as Hewitt was recalling the Bread line from nearly 50 years prior. #FrankBoucher #NYR @NYRANGERS pic.twitter.com/sgzVBrax6w

— BlueCollarBlueShirts (@NYCTheMiC) July 18, 2018
Anyone who wants a history lesson and be brought back to a different time period needs to read this book. #FrankBoucher #NYR @NYRANGERS pic.twitter.com/Sr285p596b

— BlueCollarBlueShirts (@NYCTheMiC) July 18, 2018
Side note – Conn Smythe bet on this game, parlayed his winnings and eventually became the sole owner/GM/man of a 1000 hats with the @MapleLeafs @StanFischler #FrankBoucher #NYR @NYRANGERS pic.twitter.com/nlTn9ZugOq

— BlueCollarBlueShirts (@NYCTheMiC) July 18, 2018
Frank Boucher, to people who know the Rangers didn't start with Gilbert, is one of hockey's all time greats. He considers Bill Cook to be the greatest Ranger ever. In response, the organization ignores both of them. #FrankBoucher #NYR @NYRANGERS pic.twitter.com/lh7pANy9EM

— BlueCollarBlueShirts (@NYCTheMiC) July 18, 2018
Lots of history here – writers changed player names for marketability reasons, just like wrestling promoters. NHL wasn't a 6 v 6 game because Montreal Wanderers owner, Sam Lichtenhein, didn't want to pay an extra salary. #FrankBoucher #NYR @NYRANGERS pic.twitter.com/7XJhHUrrSZ

— BlueCollarBlueShirts (@NYCTheMiC) July 18, 2018
This whole book has detailed accounts of every Rangers "first", such as Bill Cook scoring the first goal during the first win in Rangers history. #FrankBoucher #NYR @NYRANGERS pic.twitter.com/QZZdaMGqxQ

— BlueCollarBlueShirts (@NYCTheMiC) July 18, 2018
It's a shame that so much hockey history was most in the Boucher fire #FrankBoucher #NYR @NYRANGERS pic.twitter.com/KAuVre4oAj

— BlueCollarBlueShirts (@NYCTheMiC) July 18, 2018
Always fun to learn about the people behind the name. It's one thing to know what the Lady Byng is, another to hear personal stories about her. #FrankBoucher #NYR @NYRANGERS pic.twitter.com/bptCC2HTCo

— BlueCollarBlueShirts (@NYCTheMiC) July 18, 2018
History of hockey gear can be found on these pages. Also: nearly everyone had a rink in their backyard. Today property values and lawsuits prevent that. #FrankBoucher #NYR @NYRANGERS pic.twitter.com/sTn8PQQZ1k

— BlueCollarBlueShirts (@NYCTheMiC) July 18, 2018
Boucher could've worked for ICE in 2018 and deport illegals. See ya Lundqvist! #FrankBoucher #NYR @NYRANGERS pic.twitter.com/erQLaADSUO

— BlueCollarBlueShirts (@NYCTheMiC) July 18, 2018
Keep in mind "modern purists" refers to the early 1970's, and before the Broadstreet Bullies era #FrankBoucher #NYR @NYRANGERS pic.twitter.com/wZJkYNyUyr

— BlueCollarBlueShirts (@NYCTheMiC) July 18, 2018
Players weren't exactly notified right away about their trades #FrankBoucher #NYR @NYRANGERS pic.twitter.com/XIe4q10rGN

— BlueCollarBlueShirts (@NYCTheMiC) July 18, 2018
NYC in 1926 #FrankBoucher #NYR @NYRANGERS pic.twitter.com/jSwFOdFcec

— BlueCollarBlueShirts (@NYCTheMiC) July 18, 2018
NYC speakeasies #FrankBoucher #NYR @NYRANGERS pic.twitter.com/nyivVCetn4

— BlueCollarBlueShirts (@NYCTheMiC) July 18, 2018
The Bread Line and their families lived together. Talk about building chemistry. #FrankBoucher #NYR @NYRANGERS pic.twitter.com/OtRP28N8IU

— BlueCollarBlueShirts (@NYCTheMiC) July 18, 2018
A little inside look at the infamous Lester Patrick SCF story #FrankBoucher #NYR @NYRANGERS pic.twitter.com/lCKcqpKmYM

— BlueCollarBlueShirts (@NYCTheMiC) July 18, 2018
No matter what era, drinking stories are always told with great passion #FrankBoucher #NYR @NYRANGERS pic.twitter.com/aoptHkBRgh

— BlueCollarBlueShirts (@NYCTheMiC) July 18, 2018
Lots of classic pics in this book #FrankBoucher #NYR @NYRANGERS pic.twitter.com/HN8rgrXtU0

— BlueCollarBlueShirts (@NYCTheMiC) July 18, 2018
Icons #FrankBoucher #NYR @NYRANGERS pic.twitter.com/quoQEKsPQB

— BlueCollarBlueShirts (@NYCTheMiC) July 18, 2018
Boucher with a SCF GWG. The Rangers & @TheGarden continues to ignore him from their rafters. #FrankBoucher #NYR @NYRANGERS pic.twitter.com/3SescdvxdB

— BlueCollarBlueShirts (@NYCTheMiC) July 18, 2018
Boucher scored every GWG for NYR in the 1928 SCF. That's not good enough for the team or @TheGarden to honor him. #FrankBoucher #NYR @NYRANGERS pic.twitter.com/sQ19KYFLng

— BlueCollarBlueShirts (@NYCTheMiC) July 18, 2018
Barnstorming with two Yankee legends #FrankBoucher #NYR @NYRANGERS pic.twitter.com/nVXWiv3JjJ

— BlueCollarBlueShirts (@NYCTheMiC) July 18, 2018
This statement is still true after 90 years #FrankBoucher #NYR @NYRANGERS pic.twitter.com/Cg2eykpF16

— BlueCollarBlueShirts (@NYCTheMiC) July 18, 2018
Patrick named Boucher the second HC of NYR, by surprise, in an impromptu press conference #FrankBoucher #NYR @NYRANGERS pic.twitter.com/XTBtMINdnI

— BlueCollarBlueShirts (@NYCTheMiC) July 18, 2018
Dave Kerr was the anti Lundswiss, as is also evident by the fact that Kerr has a ring and Hank does not. #FrankBoucher #NYR @NYRANGERS pic.twitter.com/E5lE7EuE0W

— BlueCollarBlueShirts (@NYCTheMiC) July 18, 2018
Boucher was behind the bench for the 1940 Cup, a team he describes as the best he's ever seen. Boucher also changed the games with new innovations. That's not good enough to get him in the rafters. #FrankBoucher #NYR @NYRANGERS pic.twitter.com/bO3oWxEyU3

— BlueCollarBlueShirts (@NYCTheMiC) July 18, 2018
Boucher literally rewrote the NHL rulebook & created the center line #FrankBoucher #NYR @NYRANGERS pic.twitter.com/3lkWszOROv

— BlueCollarBlueShirts (@NYCTheMiC) July 18, 2018
King Rayner won the Hart. Hank has a silly medal from a tournament where his team threw games to get better seeding. #FrankBoucher #NYR @NYRANGERS pic.twitter.com/e5rq6vwOSp

— BlueCollarBlueShirts (@NYCTheMiC) July 18, 2018
This is like the Mike Francesa caller who wants to help the Yankees and Mets#FrankBoucher #NYR @NYRANGERS pic.twitter.com/z1miUSA1iv

— BlueCollarBlueShirts (@NYCTheMiC) July 18, 2018
Yes, I know that was a lot of pictures, but you're talking about the Bible of all Ranger history books!
To me, "When The Rangers Were Young", is a no-brainer book that every Ranger fan should have in their library. I've discussed my interest in history, whether it's American, sports or world, and what I fear, is that with time, people like Frank Boucher and Bill Cook will be forgotten. I make this joke all the time, but really, it's not a joke – many Ranger fans believe Rod Gilbert created the Rangers, the 1994 Rangers happened and then the Lundqvist era began. If you take a glance at the rafters of M$G, those banners would support my previous sentence.
To this day, the only evidence of Frank Boucher's contribution with the Rangers, besides the three Stanley Cup banners, are the jerseys of Harry Howell and Andy Bathgate, whom Frank Boucher drafted & groomed. It's really a sad state of affairs.
Furthermore, I know Stan Fischler, the maven and really, the last living reporter who had a bond with Frank Boucher, has pushed for the Rangers & MSG to right this wrong. They ignore him. I recently asked Fischler about Boucher and he said this:
That would be an honor, a pleasure and most deserving for one of the all-time ace @NYRangers.

— Stan Fischler (@StanFischler) July 17, 2018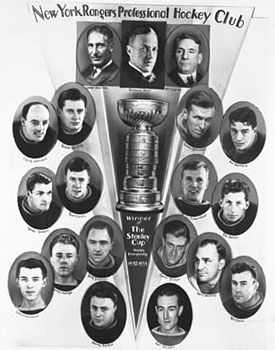 Overall, this is a must-read book for any Rangers fan or any fan of hockey history. In fact, at $1.76 a pop, if you guys don't buy up all the copies on Amazon, maybe I'll buy three books and mail them to James Dolan, Senile Sather and Jeff Gorton. With these Three Stooges, it wouldn't surprise me if they didn't know who Frank Boucher even was.
Up to his death in 1977, Frank Boucher always considered Bill Cook to be the greatest Ranger ever. While Cook was the face and the first captain of the Rangers, it was Boucher who scored every game winning goal in a Stanley Cup Final for the Rangers. It was Boucher that had a 29 year tenure with the Rangers. It was Boucher that won Cups as a player and a coach. It was Boucher that built a 1950 SCF competing team. It was Boucher that launched many Ranger careers, many careers that became Hall of Fame bound.
When you look at Boucher, he's the only Ranger to have his name on 3 Stanley Cups. He could've been one of the rare people to have his name on the Cup as a player, coach and GM, but alas, the 1950 SCF was won on this Game 7 goal:
The @nyrangers lose Game 7 of the 1950 SCF because of a circus and goalie interference. #nyr pic.twitter.com/bUSUlsS6I2

— BlueCollarBlueShirts (@NYCTheMiC) July 18, 2018
Barring the blatant goalie interference, a call that wasn't around then, this was from an era where the Rangers didn't play home playoff games at MSG, due to the circus. No matter what the era, the Garden always put money in front of championships. Still, the Rangers had leads in both Game 6 & 7 of the 1950 SCF and just couldn't put the Wings away.
While many of you may know me personally as the guy who wants Lundqvist traded, if there is one thing I'd rather be known as, it is as the fan that helped Frank Boucher get his rightful place in the rafters of Madison Square Garden. Knowing this franchise, I have a better shot of having that moment happen than seeing these present Rangers win a Stanley Cup any time soon. And speaking of the current Rangers, it's time for the second half of this blog!
---
As you can tell by the last few blogs on this site, there hasn't been that much going on to warrant a blog on the current New York Rangers. Like many of you, I have somewhat accepted the inevitable – it's going to be a long 2018-2019 season.
Unlike other bloggers, bloggers that have told you that Lundqvist would win a Cup and ridiculed me for suggesting the opposite, I don't champion any false ideas, nor will bother you with such ideas as "2018-2019 NYR lines" or bullshit charts. To me, I've always been an eye-fan, meaning that games are played on the ice, not on paper. Anyone who talks hockey by whipping out spreadsheets, is someone who got/gets toilet swirlies in high school and lives with their parents.
To me, all these silly charts are just that, silly. No human emotion is equated in. There is no such thing as players being clutch. Passion is non-existent in these charts. Plus, who is really the judge of anyone doing anything "expected"? Any time I see any moron put out an "expected" chart, whether it's expected saves or expected shots, I just crack up. Hockey is played on ice, not on Microsoft Excel.
Just re-read that paragraph again. What chart factors in a player like Mark Messier rallying up the troops and getting the best out of his teammates? What chart factored in the clutch of Jake Guentzel in the 2017 playoffs or Alex Ovechkin in the 2018 playoffs? How come these charts didn't predict the run the Vegas Golden Knights and Marc-Andre Fleury just had? What chart predicts overtime heroics? Simply put, these charts, and to sound like a stereotypical 1980's TV show jock, akin to an AC Slater – these charts are for geeks and nerds with no fucking life.
I'll tell you this, while I never played any sport professionally (and I know a few readers have, so feel free to correct me if you feel obliged) I did have a shitty high school athletic career, where outside of starting on my high school football team, I rode the bench in basketball, lacrosse and rec-league hockey. (My high school didn't have a hockey team.) Not once did I worry about a fucking chart. I wanted to win every game, no matter if I played the whole game or only participated in garbage time. I know the pros are a different animal, but there is not one athlete that I know, maybe aside from Steve Valiquette, who I do like & respect, who puts as much faith into charts than the actual games themselves.
Sidebar – I don't feel anyone can have a strong opinion on any topic without knowing the other side. That's why I like and respect Vally's work and his CSA Hockey company, which you can find out more about at https://www.csahockey.com/. I read Vally and his CSA's work, just so I can understand the other side. It's just not for me, and again, once you take the human factor out of sports, you're just making a mistake.
As stated, I try to read everyone and many differing opinions from mine, even if it's just tweets. That's the only way to understand the other side of your thinking. It's also a way to be introduced to new ideas. However, I've been reading a lot of shit this last month. I mean really, how can anyone tell you the lines for the 2018-2019 Rangers? You have no idea what's going to happen come the preseason. The worst is the people/bloggers who try to come off as authorities and as "legit" reporters. That cracks me up. I've always strove to be the opposite here. I'm telling you –  I don't know it all. There are a few opinions I am strong on, like Lundqvist is overpaid. To this day, I have yet to be disproved on my theory of "A Top 5 Goalie Can't Win A Stanley Cup in the Salary Cap Era." However, I will pat my own back on my time and not yours.
I will save my detailed thoughts of the upcoming 2018-2019 season once we get to the latter weeks of September, but as we sit here in July, to me, it's going to be a long season. Perhaps it's what's needed. Like the last great Rangers "dynasty" to come up empty handed, the Emile Francis and the 1970's Rangers, to me, the Lundqvist era is over. (Yes, NYR had a Cup run in 1979, but it was a Cinderella run like the 2014 Rangers. The Francis Era was an era with talent like the GAG line, Park and Giacomin, and the Rangers were expected to win at least one Cup.)
While Lundqvist may still be collecting a paycheck, to me, his window of winning a Cup here in NY has passed. However, unlike Eddie Giacomin of the Francis Era, Lundqvist remains.
If you're in the camp that Lundqvist can still steal games here and there, that might not be the best thing for the 2018-2019 Rangers. To me, the best bet for these Rangers is to give all these young kids time. That means building up Alexandar Georgiev and even a Brandon Halverson. Having Lundqvist play is taking time away from the future. The same applies to Marc Staal.
When you look at the teams winning Cups during this salary cap era, many of the teams sucked for a long period of time and then hit a homerun in the draft, whether it's Chicago, LA, or Pittsburgh. The Rangers, and this is a credit to Lundqvist, have been perennial contenders during this Lundqvist Era. Fact of the matter is this – they didn't win a Cup. The Lundqvist in his prime era is over. They failed. It's unfortunate, but a sad reality.
The best bet for the Rangers is to have a really shitty 2018-2019 and do what Sam Pollock did in 1970 – trade with bad teams for first round picks. If it wasn't for a trade with the crappy California Seals, the Pollock Canadiens would've never landed Guy Lafleur, who then helped the Habs to their last dynasty. (I doubt you will ever see a Hab's dynasty or another real dynasty again, with free agency, salary caps, more teams in the league, etc.)
If I was GM Jeff Gorton, the first team I would be talking to would be the Colorado Avalanche. I don't care who the Rangers have to give up, whether it was Zuccarello, Kreider, Skjei, or all three of them, I would be trading for the Avalanche's first round pick. Why? Simple. Colorado holds Ottawa's first round pick, and Ottawa should be the drizzling shits in the 2018-2019 season.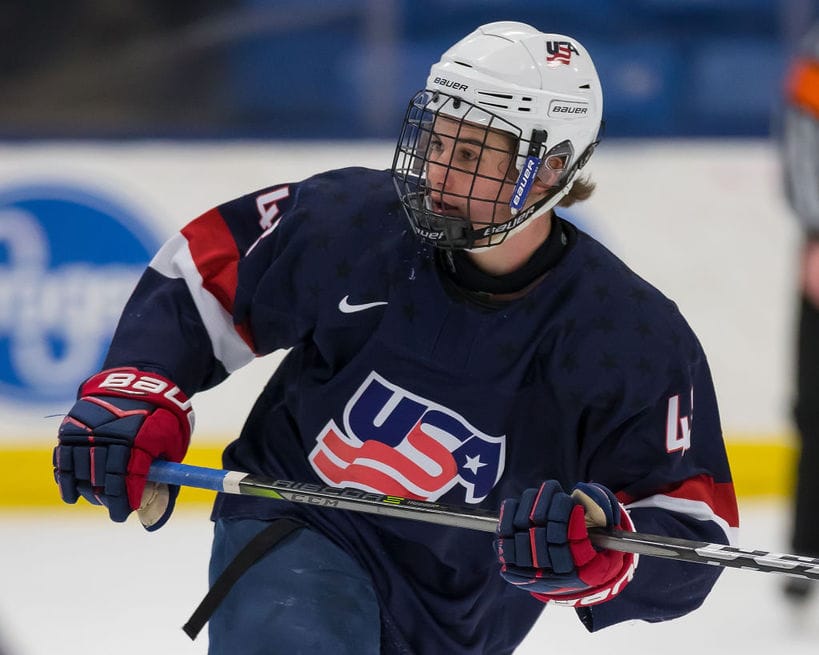 As I write these words on July 19th, 2018, Jack Hughes is the favorite to be the first overall pick of the 2019 draft. While he doesn't have the same hype as a Wayne Gretzky, Sidney Crosby or Connor McDavid, Jack Hughes seems like he will be a force in the league for years to come. It's imperative the Rangers land this guy, especially if the 2018-2019 season is going to be a futile attempt at the Cup.
I've always preached here – you need an elite center to win a Stanley Cup in this league. Yes, I know Washington's Alex Ovechkin is a winger, but isn't Evgeny Kuznetsov one of the better centers in the NHL?
For the Rangers, in my opinion, they should be dealing with every bottom feeder in the league and strengthen their chances come the ping-pong draft lottery of 2019. In the meantime, they should be playing all the kids, at every position, including goalie, to give them experience. The more first round picks the better.
A bigger shame, and I've talked about this plenty on this blog, is that the Rangers have never been able to pull off a trade with a team looking to get to the cap floor, like the Arizona Coyotes. In fact, only the Rangers have given the Coyotes more than they've received back. You see teams like Chicago and Detroit dealing bad contracts to Arizona, like Hossa & Datsyuk respectively, yet the Rangers gave up a starting goalie (Raanta) & a first line center (Stepan) for a questionable draft pick and an even more questionable defenseman.
While I know Lundqvist would've never waived his NMC to play for the Coyotes, (His hair would be murdered in that Arizona humidity), the Rangers may have been able to trade Staal. Keep in mind, I was the guy who thought NYR should've bought out Staal and not Girardi.
So to me, I don't expect much from the 2018-2019 Rangers. For reporters and silly bloggers like me alike, I don't see how anyone could criticize whatever we get out of this team during this upcoming season. It's going to be a learning experience, not a competitive Stanley Cup contender experience. The only thing I would really push for is for Jeff Gorton to start acquiring first round picks and do whatever he has to do to land Jack Hughes. Looking further ahead, even if Hughes isn't the stud everyone predicts him to be, you couldn't fault Gorton for going all in on a move like this.
I swear – when I start these blogs, I usually have points I want to make, in a coherent manner, but then Greg (@fixxser) and his buddy @3Rotts_NYR start blowing up my twitter and I lose my train of thought! However, while I don't write these blogs for "twitter points" or to be liked, I do value the older audience that enjoy my manifestos, including that nut-job from the boondocks of NJ, the same nut-job that's probably ass-deep in a bag of sunflower seeds & pistachios, as he reads these very words!
Anyhoo, let's take a look at the latest news items from Rangerstown.
The Rangers, without a Captain, may look at Shattenkirk to fill that "C" role for the team. I mean after all, how much money could WeBleedBlue make on "Captain 'Kirk" swag?
That said, I don't know who will wear the "C" for the Rangers.  You could make a case for Marc Staal, the skater with the most tenure. You could make a case for Kreider or Zuccarello too. You would like to see Shattenkirk step up and have a monster season, but after last year's injury plagued season, it's kinda tough to envision him as the Captain of the 2018-2019 squad. And really, if it were possible, I would trade Shattenkirk for a first round pick, to a bad team. It's not like Shattenkirk and these Rangers are winning the Cup in 2019.
Shattenkirk, from day one, has said and done all the right things. As I've said over the course of this blog's history – yes, I am biased towards the Americans on this team. I make no bones about it. However, having a player like a healthy Shattenkirk may not be in the Rangers best interest, if the goal is to land a number one pick in 2019.
From Adam Rotter, of SNY.TV:
Kevin Shattenkirk said that this season for the Rangers needs to be about establishing a "culture of winning" and that the focus isn't just to improve a little but to make the playoffs. (NHL.com)

Shattenkirk added, "when you drive that home into players especially early in their career, you don't accept anything less than making the playoffs and trying to make a run for the Stanley Cup." (NHL.com)

He said that when you look around the league at teams going through a rebuild it takes a year or two but that the Rangers are "fortunate" to still have some veterans as well as an "ace" in net."(NHL.com)

Shattenkirk said that it's on him and the veteran players to "bear the burden" and build that culture of winning. (NHL.com)

On being around young players, Shattenkirk said "there's some young guys here with a lot of promise and a lot of talent. It's as matter of not getting in their way, first and foremost, letting them do what they do best, but really instilling the core fundamentals into what goes into being a good player: consistency and playing night in and night out to the best of your abilities." (NHL.com)

Rangers coach David Quinn has spoken about how the Rangers need to come to work with the mentality of trying to get better every day.

James Dolan has said that the Rangers don't intend to bottom out as they rebuild.

The latest issue of The Hockey News listed the Rangers as 27th in terms of teams under pressure for the 2018-19 season, writing that the Rangers are "committed" to their rebuild and that Henrik Lundqvist may be the only one on the team feeling the "burning need to win now."
Again, kudos to Shattenkirk for saying the right things and being a team guy, but will it mean anything, in terms of the Rangers competing for the Cup next season? Probably not. I wonder if Shattenkirk will think Hank is an "ace in net", once Hank starts berating him after Hank gives up his fourth goal of a game.
What really interests me is dumbass Dolan  saying the Rangers "don't intend to bottom out as they rebuild." There is no other way to rebuild! You need the first overall pick in the draft to rebuild! As I've mentioned numerous times, you have Jeff Gorton saying one thing and the goalie & the owner saying another. It's very conflicting and you can't halfway rebuild a house.
I know I've already talked about Quinn on this blog, so I will limit myself to repeating what I've already said. I don't hide it, I didn't want AV fired.
Speaking of AV, isn't it amazing, that three plus months after his firing, not one NY or NHL media outlet, has interviewed him about his firing? At least get a "no comment" from him. I also love how Larry "I'm offended" Brooks, has no problem bashing anyone on their way out of NY, whether it's Neil Smith, John Tortorella or Alain Vigneault, but will stick his fat head up his ass when someone suggests that Lundqvist is overpaid. Hmmm. I guess being a pigeon and a stooge for MSG pays well.
I hope that Quinn does well and he delivers as everyone is currently exaggerating. To me, I don't see how you ignore Roy, who made the team that Quinn was part of, the terrible Colorado Avalanche, into contenders. Keep in mind, Quinn and his cronies were fired after one of the worst seasons in Avalanche history. The next season, Roy made them a playoff team and won the Jack Adams.
Furthermore, with how late into the game that the Rangers hired Quinn, I don't know how you don't give Sheldon Keefe or Barry Trotz an interview. Roy, Keefe and Trotz have had more success than Quinn ever has. For the NYR media, who are fearful of losing their access & sources, they are all hyping Quinn up as the next coming of Scotty Bowman. I just find it hard to believe that Quinn will be that much of a difference maker, considering that he couldn't even win a Frozen Four with a deep Boston college team. Maybe he proves me wrong.
I mean really, how can anyone not predict this scenario: Quinn does a decent job, but can't get the new Rangers over the hump. In 3 years, Larry Brooks will be writing articles about how Quinn has to go and how the Rangers need a veteran coach. Rinse, wash, repeat.
This week, the Rangers added David Oliver and Greg Brown to Quinn's staff. For some unfathomable reason, Lindy Ruff remains with the club. Again, let's go to Adam Rotter and SNY.tv for the news. (For the record, the SNY.TV Rangers page does a great job of putting all the news in one place.)
David Quinn, while discussing why he hired David Oliver and Greg Brown, said that it was important for him to have assistants that he can "trust and have confidence in." (NY Post)

He noted that while he has a past with with both of them, he didn't just hire a "a couple of buddies."

Quinn said that both of them are "extremely well-respected throughout the hockey world" and will be "major factors in helping us become the team we want to be and can be." (NY Post)

Quinn noted that while both lack NHL experience, Lindy Ruff is still around and his experience is "one of the assets he brings to our group." (NY Post)

Quinn said that Oliver has a lot of experience working with NHL players and that Greg is as "well-respected as anyone at any level for his ability to develop high-end players." (NY Post)

Chris Kreider, who was at BC, with Brown, said that he is "incredibly excited" to work with Brown again and said that he, as well as the entire staff at BC, played a big role in his development. (NYR)

Chris Peters of ESPN noted that Brown is one of the best "tacticians among college assistant coaches."

Kevin Shattenkirk, who was part of the Avs organization with Oliver, said that Oliver was someone who helped him understand what it was like to be a pro. (NYR)

Shattenkirk noted that while Oliver can be intense, it's because he "loves the game and he loves the team that he's associated with, and he's very passionate about it." (NYR)

Quinn said that Oliver is someone that relates well to players and that players respect the effort and time he puts into working with them. (NYR)

On the two hires, Quinn said "I have a great personal relationship with them but also have immense professional respect for them. It really was a home run in all those areas." (NYR)
Let me start with the two holdovers from last year, Benoit Allaire and Lindy Ruff. The easy person to talk about is Benoit Allaire. He has to be brought back. He's one of the greatest goalie coaches in the league. Slam dunk decision to retain him.
On Ruff, I don't get it. He was terrible last year. To expand, Ruff is someone who will be looking over Quinn and could be a person who thinks he deserves the job more than Quinn. If you're going to hire a new coach, let Quinn be control of his own staff. In other words, let him sink or swim by himself.
In the case of David Oliver, who played a handful of games for the Rangers during the Messier/Gretzky 1996-1997 reunion season, Oliver recently worked for the Colorado Avalanche and the Lake Erie Monsters, an Avalanche affiliate. That's his tie-in to Quinn. Of note, Oliver never won anything, which makes him perfect for the Rangers. Again, why the Rangers ignored Roy, a WINNER, for guys who couldn't win, is beyond me. And as talked about previously, Roy has a good penchant at developing talent, which people are crediting Quinn for.
On Greg Brown, he was an assistant coach with Boston College, and has no NHL coaching experience. Again, a perfect fit for the Rangers. Nothing like the blind leading the blind. I guess the counter-argument is that he comes in fresh and won't be as over-bearing as many believe Ruff will be.
If you're a glass half-empty guy, there is nothing aspiring about hiring a bunch of guys who have never won and have none-to-limited NHL experience. If you're a glass half-full guy, how many NHL coaches win Stanley Cups with two different teams? Off the top of my head, only Scotty Bowman, Tommy Gorman and Dick Irvin have done it and only Bowman has done it recently, if you count 2002 as recent.
Quinn and his staff will be given ample time to put a winner together. No one expects them to win in Year One or Year Two. However, if it's Year Four, and the Rangers aren't a competitor and it's getting harder & harder to sell season tickets, the Rangers may find themselves in the same position they find themselves in now.
On July 16th, the Rangers re-upped Jimmy Vesey, with a two year contract at $2.275M per year. To me, this is a team friendly deal, as Vesey may have been able to garner more money through arbitration.
When it comes to Vesey, I cross my fingers – I hope the best is yet to come. Vesey did have minor issues with Alain Vigneault, but with a new coach, especially one with a college background, perhaps Quinn can get more out of the once much heralded Jimmy Vesey, the same Jimmy Vesey that spurned both the Bruins and the Predators.
In my eyes, the ball is in Vesey's court. He can either flourish and continue to grow, or perhaps Vesey is just a middle-of-the-pack NHLer. Only time will tell, and since he's wearing a blueshirt jersey, I hope Vesey develops into a point machine.
Prior to re-signing Jimmy Vesey, the Rangers came to terms with several other players. Here's the latest:
— John Gilmour returns for $650K if he makes the NHL, $100K if he remains in the AHL. With the way the Rangers are, I'd let him play and see what he has. It might make things easier for Gilmour if he knows he's not competing for an NHL job, and knowing that he has it. It just could relieve some pressure. Anyone telling you what to expect from Gilmour is an idiot. The jury is still out.
— Rob O'Gara, most famously known for making jokes about how bad Henrik Lundqvist is on Twitter, before signing with the Rangers, returns. I don't know that the Rangers see in him and I'd be shocked if he plays more games with the Rangers than the Wolfpack in 2018-2019.
— Boo Nieves returns with the Rangers. I don't know for sure if he was an AV doghouse guy, but after a limited run last season, AV banished him to Hartford and that was it. I would like to think a spot is open for Nieves in 2018-2019, but I think he will have to earn it in the preseason.
— Steve Fogarty & Chris Bigras return to the Rangers. To me, these are moves to flesh out Hartford, not Broadway. With limited money invested, it's not the end of the world to have these two on payroll.
Perhaps the biggest off-season signing, during one of the slowest Ranger off-seasons in recent memory, is the signing of Cody McLeod, to a one year deal at $750K. The McLeod re-signing set Ranger twitter and facebook pages on fire.
I get what the Rangers are doing. You can't just put 12 young kids out there and hope they figure it out. You need some veteran presence and some grit. I totally get that. If the baby Rangers develop faster than one can predict, then maybe you start scratching McLeod. At $750,000, it's a drop in the hat.
The only criticism I have about McLeod is that I think the Rangers would've been better off with Tanner Glass, who I believe is better on the ice, and in the locker room, than McLeod. What bothered me about McLeod, was that early into his NYR tenure, he watched his teammates get pummeled and concussed. It wasn't until later in the season, where McLeod woke up and start throwing bombs.
The enforcer/fighter/tough guy type is a player that's being phased out of the NHL. I've said it a million times, in a different era, Dylan McIlrath would've had a better NHL career. However, the game has evolved and with concussions being an issue, the NHL wants to get away from the fisticuffs and the players policing themselves.
Best bet – entering camp, knowing he has a job with NYR and under a new coach, perhaps McLeod embraces his role the way Glass did in his second and third years with the Rangers. Maybe McLeod becomes a veteran voice and a "mama bear" for these young cubs. Then again, maybe he watches Buchnevich and Vesey get trampled. I just think, with the way the Rangers are, McLeod is more apt to embrace his role than turn his head.
Is McLeod going to make a big difference for NYR? Probably not. However, best case scenario, his physical presence allows some of these baby Rangers a chance to show off their skills, without fear of taking a cheap hit or big shot to the head.
I know some Ranger fans were even more upset about the McLeod signing because they wanted Dominic Moore. However, for as likeable as Dominic Moore is, I truly think the Rangers wanted a physical guy and Moore just doesn't fit that role.
At the end of the day, it wouldn't surprise me if the Rangers traded McLeod at the deadline to some team looking for grit for a playoff run. Was McLeod great for NYR in 2017-2018? No. Can he help the growth of the kids in 2018-2019? You hope so.
The Rangers future may be in Putin-land. With perhaps the goalie of the next decade playing for SKA in the KHL, in CZAR IGOR SHESTYORKIN, Vitali Kravtsov will also remain in the KHL, playing for Traktor. Ranger fans wanting immediate results from the 2018 NHL draft will have to wait & that's not really a bad thing.
I won't lie to you and tell you that I've seen Kravtsov play a 60 minute game. I can tell you I have seen Shestyorkin play several games. Perhaps having these two hone their skills in Russia for another season, while the Rangers stink up arenas, during 2018-2019, is the best thing. This may be another way to the first overall pick in 2019.
If anything, as I said in my Senile Sather blog from a month ago, while I hope Kravtsov pans out, the Rangers history at the draft scares me. It's widely known that the Rangers "tunnel vision" players in the draft, rather than taking what most experts have ranked ahead of the Ranger's draft picks. Like Jessiman and Sanguinetti, only time will tell.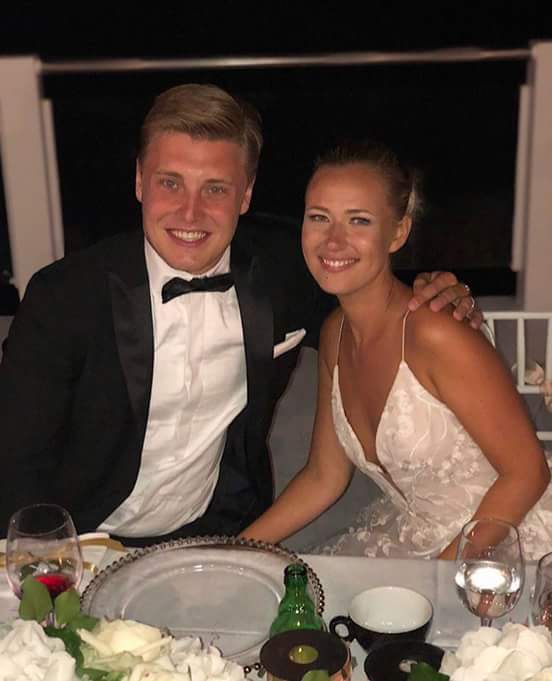 A congratulations goes out to Jesper Fast, who got married this week. All I gotta say, is I hope Fast's wedding doesn't have the same effect on his career like Brendan Smith's wedding had on him. Speaking of Smith…
According to GM Jeff Gorton, Brendan Smith will have an equal opportunity to make the 2018-2019 team. With $4.35M already wasted on Smith and with 3 years/and a little over $13M remaining on his contract, I would hope so.
There are no excuses for Smith showing up to camp as a fat fuck in 2017-2018. Save the drinking and booze weight to the fans who pay to see you. However, last year is last year, and the best Smith can do, right now, is to go balls-to-the-wall and be the player the Rangers thought he could be, when he got that four year deal last off-season.
If anything, I'm more concerned about Smith's frustrations, as he was getting into fights with teammates at the end of the AHL season, with teammate Vinni Lettieri. To me, Lettieri has a brighter upside than Smith and Smith can't be getting into stupid shit with players who could be something for the Rangers in seasons to come.
I attended nearly every preseason home game last season. This was one of my final thoughts of that preseason, back in September of 2017:
Don't know much about him, but I like the way Vinni Lettieri plays

— BlueCollarBlueShirts (@NYCTheMiC) September 23, 2017
I also wrote this on my 9/25/2017 blog:
To me, Vinni Lettieri (who can play both center and the wing) and Filip Chytil have stood out the most. Lias Andersson, who can also play center and the wing, hasn't been any better or worse than Puempel or DeSharnais to me. However, for the number 7 pick in the 2017 draft, he hasn't shone as much as his counterpart, Filip Chytil, who was the 21st pick in the same draft.

Vinni Lettieri, who at 22, is four years older than Chytil & Andersson, is a product of the University of Minnesota. He spent the end of the 2016-2017 season with the Hartford Wolfpack. Like another college star on the team, in Jimmy Vesey, who has a friend in Kevin Hayes, Lettieri also has a friend on the Rangers, as he played with Brady Skjei in college.
For whatever reason, after a cup of coffee on the big team, Lettieri, despite the Rangers being out of the playoff hunt, was never called back to Broadway. I still don't get how McLeod got playing time over Lettieri at the end of the 2017-2018 season. I don't know if that was an AV or a Gorton thing. After all, the MSG paid scribes/messenger pigeons that cover the Rangers, didn't ask.
Quick aside – how do these failures, that call themselves reporters, not ask the Rangers about the Smith/Lettieri fight? Again, I know about the lack of jobs & lack of pay in the American NHL print media, but god damn pal, do your fucking job and get the story.
As of right now, Vinni Lettieri is currently playing in Summer leagues and may play during the Traverse tournament. I really was impressed with him during last preseason, so I hope he has a shot to make the team come October. Again, who knows what the hell goes on from now until October, so I'll spare you my hypothetical lines, like many other jerkoffs are doing right now.
As we get to the end of another manifesto, here on BlueCollarBlueShirts.com, I'd be remiss if I didn't add a little bit more about Henrik Lundqvist. I think this is going to be a long season for him, where his numbers take another dip. For once, it may not be 100% his fault, as he will have perhaps the weakest team in front of him, in his entire career.
What concerns me the most with Lundqvist, is that he's been salty and crabby with guys who are bonafide NHLers. The story on Hank, as of right now, is that failed in the biggest games of his life. The prime is over. It's a new era at MSG. If anything, the Rangers should've given him the Giacomin treatment, and made a move for the future.
It would behoove the Rangers, for the 2018-2019 season, to have a Lundqvist that understands, by not waiving his NMC, that he's in trouble this season. On a side note, did you see my video, which is a tongue-in-cheek poke at the Tavares jersey burnings:
Jersey burnings are all the rage. Here's my Lundqvist video: @BSURadioJim @JimCerny @TRCSPN @Fixxser @CordUpTime @Bozfirstsince81 @zgamer1O9 @travjax71 @TitanMech @AndyGraz_WFAN @RTaub_ @BackAftaThis @melissa710 @FreddiePickles @SantangeloSteve @BlGOLAF @AveryGS18 #nyr #tavares pic.twitter.com/iwbxTpeYFG

— BlueCollarBlueShirts (@NYCTheMiC) July 2, 2018
I don't think it benefits any of these young defensemen, this upcoming season, if Lundqvist is hooting and hollering at them after a bad play. Lundqvist will have to be more patient than ever this season. One must also keep in mind – Lundqvist was asked to waive his NMC but refused. In other words, if shit goes bad, he can't finger point. He had his chance to get the hell out of here and try to chase a Cup elsewhere.
For as much as I hate Lundqvist's contract and his diva antics, this may be the most trying season of his career. For the first time in the history of this blog, it's going to be hard to blame him for the bad times. This team, in its present form, isn't even at the growing pains level. They are right out of the snatch brand new, and they aren't even crawling yet. With Lundqvist looking as old as Mick Jagger with these kids, how much of this will he tolerate, before he blows his fuse? Perhaps Lundqvist will have second thoughts on not waiving his NMC and give in to Gorton come the 2019 trade deadline.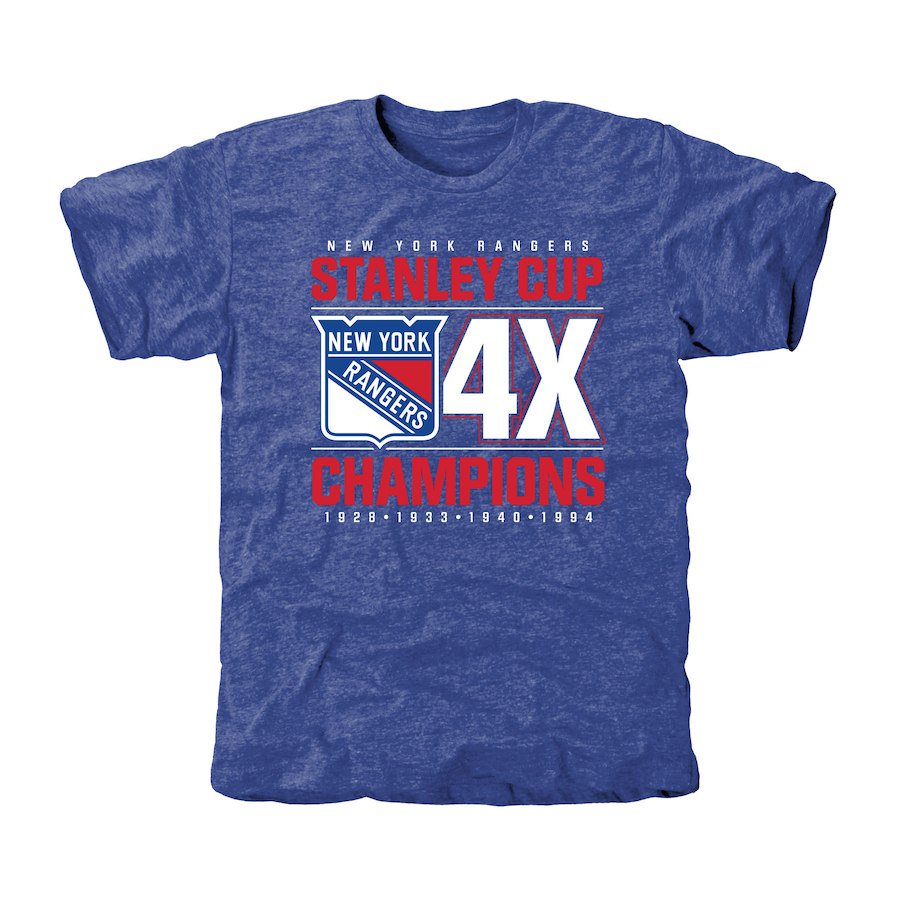 For @Stevdi1, @RobertRob23, @WhalePack, and for the others I may have missed, I dedicate this part of the blog to you. Who in their right mind would wear this shirt? You're asking to be trolled. I can't believe a shirt like this even exists, as it is asking Ranger fans to celebrate mediocrity and futility. That said, I hope that shirt turns into a 5X (no, not the size of the shirt for me you jerk-offs!) one day.
As we find ourselves at the close of another near 10,000 word job here, it's way too early to preview the season or the Rangers in 2018-2019. I'll save that for when we get closer. My only hope is this – if they are going to suck, and I think that's where it's going, that the suckage is a progressive kind, meaning that the Rangers are developing.
It's going to be hard to criticize, nitpick or opinionize this team next season. Looking ahead, I can see my blogs being redundant next season, and to quote AV here, I see myself saying "it's a process", all season long.
If there is anything good about the upcoming season, it is that the Rangers have not sold out their season ticket subscriptions. I'm still getting emails and phone calls begging to sign up. That means, come game day, the Stubhub trick should work all the time.
If you're a cock-eyed optimist, perhaps these young guns develop quickly and Lundqvist has a flashback season. Maybe they ride that to a playoff berth. While it's fun rooting for a Cup run, do you really see these Rangers matching up with the Tampa Bay's, the Pittsburgh's, or the Washington's of the Eastern Conference? If you don't foresee a Cup run, perhaps the best bet is to root for growth, but not at the expense of your chances at the first overall pick. If we've learned anything in the cap era – an elite center can change the fortunes of a franchise for a decade. With Hughes out there, I don't think it would be wise for the Rangers to not be all-in on him.
As always guys, thanks for reading and I appreciate all the feedback. I got a few book reviews to do and I'll have another Delorean blog soon. I'm also thinking of launching new features on the site – "Rangers Rink of Honor", "The BCBS MSG Rafters" & "The Most Famous & Infamous Trades in NYR History." Maybe I'm being ambitious. Then again, if I don't honor the Rangers history, who will? Certainly not the Rangers!
Long Live Frank Boucher!
Again, thanks for reading and LET'S GO RANGERS!
Sean McCaffrey
BULLSMC@AOL.COM
@NYCTHEMIC on the twitter gimmick