What's up everyone and welcome to another 10,000 word blog here on BlueCollarBlueShirts.com. As you read these words on Monday, October 1st, we are just three days away from the start of the Rangers 2018-2019 campaign.
There's a lot of stuff to get into in today's blog, as I have my final preseason thoughts, an update on the Ron Duguay situation, the final roster cuts, M$G, mascots, the Rangers at the draft, season tickets, and of course, some stuff about the 2018-2019 season.
As usual, before getting into the meat and potatoes of today's blog, here are my latest blogs, in case you missed them:
---
---
---
---
---
---
---
---
When deciding on what to discuss first in today's blog, when it comes to the Rangers, the biggest story is that the 7th overall pick of the 2017 NHL draft, in a one Lias Andersson, won't be in the Rangers line-up on Opening Night. For some teams, not having their 2017 first round draft pick in their line-up would be a non-story. For a team like the Rangers, who are rebuilding, this Andersson news has obviously sprung up much debate and conversation.
On Thursday, 9/27, the Rangers defeated the Flyers, 4-2, in their final preseason game. The next day, on Friday, 9/28, the Rangers announced their final roster cuts. For those who haven't seen the final roster already, here are your 2018-2019 New York Rangers, at least for Game 1 of the 82 game season:
Prior to the final roster cut and before the preseason game on Thursday, the Rangers announced this:
And lastly, here is what the New York Rangers put out in their press release about all the moves/transactions:
(Note: the following comes from NHL.com/Rangers)
New York Rangers General Manager Jeff Gorton announced today that the team has made the following the changes to its roster:

Lias Andersson, Steven Fogarty, Libor Hajek, Ryan Lindgren, Michael Lindqvist, Ville Meskanen, and Rob O'Gara have been assigned by the Rangers to the Hartford Wolf Pack of the American Hockey League (AHL).

Chris Bigras, Peter Holland, Marek Mazanec, Cole Schneider, and Dustin Tokarski have been placed on waivers and will be assigned to the Wolf Pack should they not be claimed.

The Rangers have 26 players remaining on their roster, including three injured players: Matt Beleskey (separated shoulder), Brandon Crawley (undisclosed), and Boo Nieves (concussion protocol). The roster breakdown is listed below:
As of this writing, every player that was placed on waivers went unclaimed. As a result, all of these players will start the 2018-2019 season in Hartford.
Before getting to Lias Andersson himself, you have to take a wider look at the roster. During the entire preseason, head coach David Quinn has preached the words "FAST, PHYSICAL and RELENTLESS." With one of the youngest Ranger teams in some time, the Rangers filled out the roster by not only bringing back Cody McLeod, but by also trading for Adam McQuaid.
These two moves are telling, but perhaps would've been more fitting in a different era. While McQuaid and McLeod aren't exactly Bob Probert and Joey Kocur, nor are they former members of the "Broad Street Bullies", in this current era of the NHL, McQuaid and McLeod can bring the pain.
I've talked about this in previous blogs many times – the role of the enforcer is gone. The instigator penalty discourages fighting. I think anyone who is involved with making the rules in the NHL should go watch "Ice Guardians."
It is obvious to any fan of the NHL that the NHL wants to distance themselves from the blood and guts hockey of generations ago. In its place, the NHL has embraced a more European style of hockey. While fighting and big hits will never be eradicated from the game, the NHL is trying to limit the bruising. Part of this is because of what we now know about CTE and some of this has to do with the NHL wanting a cleaner product.
The Rangers have always wanted to be tough, even if it didn't exactly work out that way. Drafting Dylan McIlrath over Cam Fowler, Vladimir Tarasenko, Evgeny Kuznetsov, Justin Faulk and John Klingberg, in the 2010 NHL draft, was an example of that thinking.
Oh, and speaking of the Rangers, Senile Sather and terrible drafts, make sure you check out this blog I did over the summer:
Anyhoo, as I keep going on mini-tangents here, when the Rangers brought McLeod and McQuaid into the fold, it meant that a young player was going to wind up in Hartford. Admittedly, like many of you, I thought that meant Brett Howden, and not Lias Andersson.
The Rangers have a young team and obviously, Quinn and GM Jeff Gorton, don't want the kids being taken advantage of, like they are altar boys at a Catholic Church sleepover slumber party. By having McLeod and McQuaid here, it will help keep the Rangers opposition honest.
If you've been following the blog all Summer or follow me on Twitter, @NYCTHEMIC, I've said I was against the Rangers bringing McLeod back. While I understand the Rangers wanting to have some manly presence on the ice, I think they could've found someone else. In fact, I campaigned for the re-signing of Tanner Glass, even though I knew it wouldn't happen. (Glass was an Alain Vigneault guy.)
My good buddy of nearly 20 years and friend of the blog, Ricky Otazu (You can follow him at @unclevols2) has been a huge supporter of Cody McLeod. Usually, Ricky and I agree on most things, but on McLeod, I was against the signing. After all, look at all the concussions that the Rangers received while McLeod was on watch last season. Despite a shaky start, Ricky has been McLeod's biggest advocate.
While "it's only preseason, blah blah blah", one can not deny how great McLeod looked. Even if you didn't want McLeod on this team, you can't say he doesn't deserve to be here, based on his work in the preseason. Not only was McLeod getting involved offensively, even crashing the net repeatedly (You wish Kreider would do that more often), McLeod was beating the shit out of anyone who dared look at the Ranger pups in the wrong way. It's a long season, but for right now, Ricky has to feel good for championing McLeod!
With the exception of Vinni Lettieri, has any other player bought into "FAST. PHYSICAL. RELENTLESS." like Cody McLeod this preseason?
Long story short, McLeod did deserve to make this team. That said, I do question if McLeod can keep up the style of play, that he displayed in the preseason, over the course of 82 games. (And I don't see McLeod playing 82 games, as I can see McLeod and McQuaid being alternated into the line-up.)
According to my SOURCES, (I do have a few) McLeod is very well liked and thought of as a locker room leader type, which is another reason why Jeff Gorton wanted McLeod back. Hey, let's hope it works.
As mentioned above, Adam McQuaid joins the Rangers for the 2018-2019 season. McQuaid is a physical defenseman, who like McLeod, isn't afraid to throw dukes when needed. I don't really see McQuaid and McLeod playing in the same game that often, but they can bring the kick ass when needed against the more physical teams in the league.
And yes, I'm getting to Lias Andersson, don't worry!
The Rangers are carrying 13 forwards and 8 defensemen. When it comes to the two groups, some of the defensemen on the main roster were retained due to NHL contract rules. In the cases of Tony DeAngelo and Frederik Claesson specifically, if these two players were sent to Hartford, they would have to clear waivers. There's a pretty good chance that if these two were sent to Hartford, some other team would've claimed both of these players.
If the Rangers would've lost Claesson, I wouldn't have considered losing Claesson as a big loss. However, losing Tony DeAngelo would be black mark on Jeff Gorton's resume. After all, he traded a starting goalie and a potential Vezina candidate, in Antti Raanta and a number 1 center, in Derek Stepan, for Tony DeAngelo and Lias Andersson.
With Andersson being sent to Hartford, if the Rangers were to lose DeAngelo, it would appear that the Rangers were the losers in the trade. They still might be, but until Andersson gets his chance on Broadway, it's too early to determine a winner and a loser in the trade. That said, with the way Raanta has played, the Rangers are already looking bad, since Raanta has outperformed Henrik Lundqvist in every way imaginable and for a lot less money.
With Claesson and DeAngelo having to be retained, due to waiver issues, the Rangers are carrying two extra defensemen for the press box, per game, providing they don't dress 7 defensemen a game.
Away from Claesson & DeAngelo, it was a no brainer that Brady Skjei, Marc Staal, Adam McQuaid and Kevin Shattenkirk would all be on this team. Brendan Smith was another gimmie, because the Rangers have invested a lot of years and money into Smith. If Smith were to start the season in Hartford, it would be another black mark for Gorton, as Gorton went all-in on Smith when Gorton gave Smith a 4 year/$17.4M contract.
Neal Pionk joins the Rangers octet of defensemen and will probably log the most of his minutes on the powerplay. As mentioned in my Rangers preview blog, what I don't get about about this rebuild, is how this defense isn't really a core for the future. Valuable developmental minutes are being squandered.
Skjei, DeAngelo and Pionk are the only defensemen that are under the age of 25 years old. Not to go on another Marc Staal rant, but with the Rangers having salary cap room and the cap increasing, I don't get why the Rangers didn't approach Staal about waiving his NMC or just buying him out.
Due to contract commitments, no-move clauses and waiver issues, the only defenseman the Rangers could've really sent down to Hartford would've been Neal Pionk. However, the Rangers need to start developing young defensemen, so it's a good thing Pionk is with the big club.
With the Rangers carrying 8 defensemen, that meant the Rangers could only carry 13 forwards, instead of the usual 14 forwards. In other words, that meant one less roster spot for Lias Andersson and the ilk, to compete for.
Before getting into my opinions and thoughts on Lias Andersson starting the season in Hartford, let me give you the explanation that the Rangers brass gave.
Here's Jeff Gorton's take, from SNY.TV/Rangers, which to me, is the best news site for pure Rangers news:
Rangers GM Jeff Gorton said that the Rangers could have found 5-8 minutes a night for Lias Andersson but that they would rather him play 20 minutes a night, in all situations, with Hartford than on the fourth line.

Gorton said that the Rangers are focused on the long-term with Andersson and said "he's pretty close to an NHL player but if we want to maximize where he is going and what he is going to be for us, it's the right decision."

Rangers coach David Quinn said that Andersson had a good camp and could have made the Rangers but, "having him play 20 minutes a night in Hartford is the best for right now is the best thing for him."

Earlier in camp, Andersson said that he wanted to be with the Rangers for all 82 games and was trying to show that he can play a "solid game and "be a guy you can trust out there and take faceoffs and hopefully, score a couple goals, too.' (Newsday)

Andersson said that when he spoke with Quinn earlier in camp and was told to just play his game, he felt "20 pounds lighter" after talking with the new Rangers coach. (Newsday)
Here's David Quinn's take:
"Lias had a good camp. This sport is so different from basketball and football where you draft a kid high and you draft them for now, this is different. Lias had a good camp and could have made this team for sure. Having him play 20 minutes a night in Hartford is the best for right now is the best thing for him."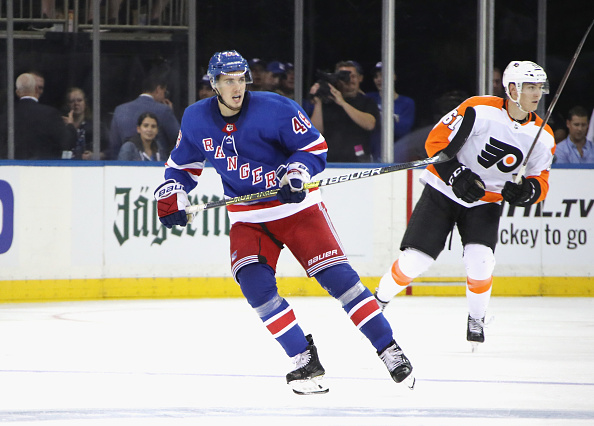 Before writing this blog, I saw so many takes from Ranger fans and from people in the media, about Andersson being sent to Hartford. It's a wide range of opinion. With the media, as usual, they kissed the ass of James Dolan and the Rangers. As explained repeatedly on this blog, NHL media jobs aren't what they used to be and these media members need to feed their families too. The trade-off is that the fans, 9/10 times, get the company/team spin, rather than challenging opinions and truth.
Most of the fan reaction to this move has been negative. Of course, there's something to David Quinn being around these guys 24/7 and seeing things, that we as fans, don't see. The media doesn't want to be wrong, even if 99% of them were predicting that Andersson was going to make the team. It is kind of amazing how the media then took the team's side in this decision, like the little smooch kiss asses that they are.
Quick sidebar – I'm so glad I'm going to Opening Night, just for the fact that I will be spared of Joe Micheletti defending this decision, as he wipes the shit of Jeff Gorton's ass off his upper lip.
As Ranger fans, we have a bond to this team that the media doesn't have. For us, this team is a hobby, a passion and a dedication. For the media, it's a job. Even if you don't agree with my opinions, by doing these 10,000 word blogs, you can see that I'm obviously invested in the team, especially more so than the media. This is my hobby, and really, in the world we live in and with the stuff we're exposed to, there are worse hobbies out there than doing a silly hockey blog, that may or may not rile a few folks up.
(And as mentioned in other blogs, I think it would be funny if the Rangers or members of the Rangers media heckled me at my job. I would laugh if Larry Brooks did a 10,000 word blog on my day at work! I can see the article now – "From the hours of 10:00AM to 11:30AM, Sean McCaffrey was dropping a ferocious Chinese food dump in the men's room. One must wonder if he was using his phone while on his throne.")
Being a Rangers fan, and I'm sure many of you are in the same boat, we are well aware of the Rangers history at the draft under the hands of the failure known as Glen Sather. While Jeff Gorton is the GM, in title, Glen Sather's fingerprints smudge this organization like a toddler's hands on a freshly cleaned pane of sliding door glass. Some days, I wonder what's sadder – the fact that James Dolan still pays Glen Sather or the fact that James Dolan still pays Isiah Thomas.
I plugged my Senile Sather blog above. If you haven't read it already, I ask that you do.
In short, under the Era of Sather, since he got the full reigns, starting with the 2001 NHL draft (Sather was hired 3 weeks before the 2000 NHL draft and had nothing to do with a 7th rounder named Henrik Lundqvist) here are Sather's first round picks:
2001 – Dan Blackburn (bust)
2002 – No first round pick
2003 – Hugh Jessiman (a punchline for Ranger fans to describe Sather's futility at his job.)
2004- Al Montoya (the sixth overall pick who never played a game for the Rangers)
2005 – Marc Staal (this pick worked, even if there were better players available)
2006- Bobby Sanguinetti (Another punchline)
2007 – Alexei Cherepanov (Who knows how this would've worked out, as Cherepanov sadly passed away.)
2008 – Michael Del Zotto (Went from someone promising to a stalker of porn stars)
2009 – Chris Kreider (Probably the best first round pick under Sather, as he really didn't get burned here.)
2010 – Dylan McIlrath (If it wasn't for the draft class of 2003, this would've been Sather's biggest failure.)
2011 – JT Miller (Solid pick, but the Rangers were willing to get rid of him last season, seemingly not on good terms either, as Miller was pissed about it.)
2012 – Brady Skjei (Selected 28th overall, and as of right now, looks like a good pick. Time will tell.)
2013 – No first round pick
2014 – No first round pick
2015 – No first round pick
2016 – No first round pick
2017 – Lias Andersson and Filip Chytil
As you can tell, Sather's Rangers haven't had the best drafts. The spotlight and microscope is obviously more intense on Andersson, than on Chytil, due to Andersson being drafted as the 7th overall pick, rather than as the 21st overall pick, which is where Chytil was selected.
In fact, I would venture to say that there wouldn't be as much outrage about Andersson starting 2018-2019 in Hartford, had Chytil been drafted 7th and Andersson drafted as 21st. However, the Rangers being the Rangers, and having an erection of mammoth proportions for Swedish players, the Rangers overrated Andersson and thought they had to take him with the 7th pick.
For arguments sake, the Buffalo Sabres drafted Casey Mittelstadt, with the 8th overall pick. Again, it's too early to judge this draft (You usually have to wait 3-5 years to assess/grade a draft) but for right now, it looks like the Rangers made a mistake with drafting Andersson so high. Again, I must stress, YOU CAN NOT JUDGE THIS DRAFT right now.
The reason I bring up Mittlestadt is because Mittlestadt has made the Sabres roster, at least for the start of the 2018-2019 season. Of course, the Rangers and Sabres are two different teams. One could argue that the Sabres "tanked correctly", just like recent Cup winners, like Washington, Pittsburgh, LA and Chicago once did. In the past few seasons, the Sabres have amassed a huge stockpile of draft picks. The Sabres should be knocking on the playoff door, sooner than later.
I've said it from day one, as long as Lundqvist and Staal are here, this is another half-assed Rangers project. This is like putting a tarp over a leaky roof and calling it a rebuild. The Rangers are still trying to compete while rebuilding, which seems like, best case scenario, a direct route to a first round exit.
When I heard about Andersson being sent to Hartford, I was stunned. After all, wasn't Andersson, the 7th overall pick of the 2017 NHL draft, supposed to be the face of this rebuild? If anything, shouldn't the Rangers be propping this guy up and try building around him?
Furthermore, in my terrible and crappy high school sports career (if you can believe it, I played three high school sports in basketball, football and lacrosse and played in a rec hockey league) there was something that one of my basketball coaches said that always stuck with me- "You can only get better by playing against better competition."
Then again, as I think about that statement, in 1998, being a 5'11" white center and playing against 6'5″ black centers, those games didn't really make me a better basketball player. Basketball wasn't going to pay my bills, working at Genovese at the time did. Go figure!
In any event, I rather the Rangers suck and Andersson learn from the best, rather than having good games against players on their way down in Hartford. I'm also skeptical about the team in Hartford as well.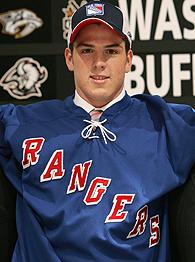 While some may paint a picture of doom and gloom with Andersson in Hartford, and perhaps they aren't wrong, as Hartford is a doom and gloom place, the jury is still out on Andersson. And because some people don't get my sense of humor, I guess I should mention I'm joking with the Jessiman and Sanguinetti references.
As I said in my last blog, what I admire about Andersson is his drive to win. He doesn't care about bullshit, like silver medals or his jersey number. He wants to win. That's the attitude I like.
What concerns me about Andersson in Hartford, is that he possibly gets depressed, his confidence takes a hit or even worse, he gets hurt. The Wolfpack haven't been the greatest team either and I think it would behoove the Rangers to bring Andersson back to New York, rather than letting him stew in Hartford.
We hear about McLeod, Shattenkirk, McQuaid, Staal and others being great locker room leaders. Shouldn't this be the time where knowledge is being imparted onto Andersson?
What really drives me nuts is that this is a team that should be R-E-B-U-I-L-D-I-N-G! Yes, this is coming from me, so some of you may take my following thought with a grain of salt, but this is another reason why keeping Lundqvist here is ridiculous. You have Lundqvist and Dolan talking about winning and the playoffs, when it should be about developing the next generation. I've always said this about the Rangers, you can't halfway rebuild a house, but that's what they are trying to do here.
The Rangers should have Andersson playing at the very least, on the third line. WHO CARES IF THEY SUCK? While Colorado is the favorite to land the first overall pick of the 2019 draft (They own Ottawa's first round pick and Ottawa should be the drizzling shits this season) who cares if the Rangers are in contention for a lottery pick? They should be in that running, as that is how you rebuild a team – through the draft, not clinging on to the hopes that 37 year old washed up goaltender can take you to the promised land.
Again, how many times must I explain the definition of insanity!? Insanity is doing the same thing over and over again and expecting different results and that's exactly what the Rangers are doing by keeping their overpaid and overrated (by them only) goaltender. After all, a report collected by all 31 NHL GM's had Lundqvist ranked as the 21st "best goaltender" in the league! Highest paid goalie in America folks!
Yes, preseason blah, blah, blah, but look at Lundqvist's last preseason start, in his complete game against the Islanders. Do you need the checklist that I made on twitter? Here it is:
Two blown leads. Check.‬
‪Give up a goal less than a minute after your team scores. Check.‬
‪Lose in overtime. Check.‬
‪Can't beat the Islanders. Check.‬
‪Have Micheletti make every excuse in the book while the rest of the league has you ranked at 21 of 31? Check.‬
‪DEPORT LUNDSWISS!
As I'm working on this blog (with these weekly blogs, I usually get the bulk of it done on Saturday, then proof read it and print it on Monday) I'm watching all this David Wright stuff. I really want to see Andersson get his shot and before the Andersson to Hartford news, I was really looking forward to this season. Each game played is one more game before the Rangers either trade Lundqvist or have their "Goodbye and Good Riddance Night" for Lundqvist. Until the Rangers can accept the fact that the Lundqvist era is over, they will be stagnant and be in a holding place.
What's sad, for me at least, is that Lundqvist is one of the greatest Rangers of all time, but his actions and behavior over the last few seasons has dampered his image to me and other fans. He will still get all the accolades and the standing ovation when his number is retired, but he will never be as beloved as Richter or Giacomin. The way Richter & Giacomin finished their respective careers with the Rangers left fans wanting more. With Lundqvist, you're just waiting for it to end.
Just like a farmer, you have to know when to pick your crops and start growing new ones. By keeping Lundqvist on the vine, the Rangers look like this: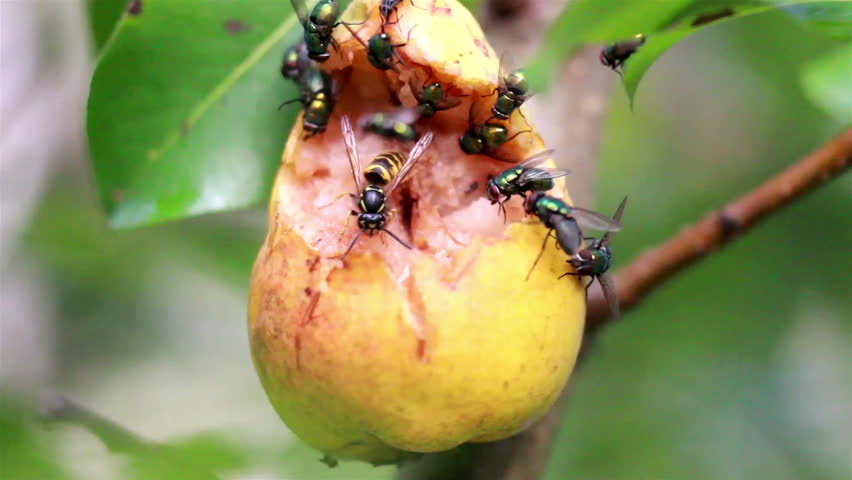 I truly believe that Quinn and Gorton are doing what they think is best for the Rangers and for Andersson. I truly believe they believe that. That said, how many players recently have really come out of Hartford and have excelled? After all, the Rangers just changed up the front office in Hartford too.
I find that older Ranger fans, not the ones who grew up in the Lundqvist era and make charts & heat maps in their spare time, are astute. This blog caters to older fans and I talk to many of you. I have a feel for my reading audience. Many of you are like me, we can sit through a rebuild, knowing the end goal. We are hopeful of seeing light at the end of the tunnel. By keeping Andersson in Hartford, you're dimming this prospect.
Sure, Andersson is in Hartford for Game 1. For all we know, he's called up by "Tanksgiving". However, will the Rangers damage his psyche by sending him to Hartford? We have no way of knowing that yet. Furthermore, when Andersson does get called up, will he be walking on egg shells, thinking that one fuck up could be his one way Greyhound ticket to Shartford? (Sorry to my Hartford readers with that bad joke, but I couldn't resist.)
At the end of the day, having to carry 8 defensemen, Lundqvist, and Dolan himself, are all part of why Andersson is in Hartford. As you can tell from what Gorton and Quinn said, they don't necessarily believe that Howden is better than Andersson, they just think he suits his role/fills a spot on the roster better. To that thinking, I poo-poo on that, and believe the Rangers should've created and catered a role for Andersson. If he fails, he fails.
Ranger fans lost a lot of familiar faces and favorites in the last 15 months, with Stepan, McDonagh, Girardi, Nash, Miller and others being shipped out. We may lose Zuccarello and perhaps Kreider soon too. Losing some of these players would be easier, knowing that the Rangers were 100% dedicated to the rebuild and to their future, which I have questioned from day one.
Going into this season, as mentioned before, I'm trying to embrace this season with a positive attitude. I don't think I can ever be as positive as "Dancin' Larry" is, but I can can try! (Side bar – I don't care what anyone says about Larry, he's one of the nicest guys you can meet and his always positive attitude can be contagious at times.)
Sure, I will have my LUNDSWISS tics and tourettes, which will occur every time he gives up a 50 foot goal, a puck goes through his legs or if Micheletti blames sun spots and phantom deflections & screens for a goal allowed.  However, as someone who believes the Rangers are better off with a lottery pick, rather than a first round exit, perhaps having Lundswiss stinking up the joint isn't the worst thing in the world.
Two things put a little pep in my step on Friday, when the Rangers made their roster announcement. That was the addition of Vinni Lettieri and KING GEORGE to the roster.
Let's hit the easy thing first.
As mentioned in prior blogs, to me, Alexandar Georgiev was a no-brainer to me. I thought it was his job to lose. And really, if Dustin Tokarski or Marek Mazanec played as well or even a little better than Georgiev, it made no sense to give them the back-up job. I should also mention, it drives me up a fucking wall when Micheletti says "Back-up goalies have to win games." What about the starting goalie? Did Micheletti totally forget what Talbot and Raanta did when they were here?
I know I've said "as mentioned in prior blogs" a lot in this blog, but again, AMIPB, Benoit Allaire is arguably the greatest goaltender coach in the NHL today. Not only did he turn a 7th round pick into a future Hall of Famer, he has two other goalies with starting jobs in the NHL today, in Talbot & Raanta.
With the rebuild at the forefront of my mind, it makes no sense to have Tokarski or Mazanec on the roster. The Rangers need to be building up the goalies of the next era. On that note, it should be interesting to see what happens, when contract wise, Igor Shestyorkin can finally come to New York. How can anyone argue that keeping Lundqvist next season makes sense when you have Shestyorkin and Georgiev here? Also, don't forget about Brandon Halverson, who was once anointed as the heir to the throne. (Of note, Halverson was sent to the ECHL affiliate on Sunday, 9/30.)
Working with Allaire full-time should do wonders for Georgiev. Current MSG analyst, and former Ranger goalie, Steve Valiquette, said that when he was playing with the Rangers, that Allaire improved his game tremendously. Nothing against the coaching staff in Hartford, but if you want to mold and better a goalie, there's no better place for Georgiev than under the wing of Benoit Allaire.
On a related note, I'm taking bets on when Quinn starts benching Lundqvist and gives Georgiev a string of games to start. Will it be November? December? After the trade deadline? We saw in previous seasons, where AV had enough of Lundqvist, that he started Talbot and Raanta for four game stretches at a clip.
So long story short, (hardly happens on this blog!) I'm happy that Georgiev is on the main roster.
AMIPB, (call back to a few paragraphs above) I have been Vinni Lettieri's biggest advocate from day one. When it comes to preseason games, you get more out of them when you attend them. Unfortunately, due to my work schedule at the present time, I wasn't able to see any preseason games live this year. However, I do believe and I do know, that as a fan, you can get a better feel for a players when you're at the game and not at the mercy of a camera that only focuses on where the puck is.
Last preseason, I saw Vinni Lettieri live for the first time and really took a liking to his game. If there is one thing we know about the Rangers, they are a group that gets timid when it comes to shooting the puck. Lettieri has a IDGAF attitude with the puck and will shoot it from all over the ice. Even better, he has no problem laying the body, crashing the net (as we saw twice this preseason, which both led to goals) and is usually in the right place at the right time. Lettieri also comes from a hockey family, so I believe some of his hockey IQ is ingrained.
If you've been following this blog and my twitter, you know that I've been raving about Lettieri. I didn't understand why the NYR media wasn't talking about this kid at all, prior to the preseason. And really, it wasn't until Lettieri scored the OT GWG, over the Devils on 9/24, that the NYR media woke up a bit on him.
For most of the summer and the preseason, all I read from fans and the media alike was stuff on Andersson, Chytil, Pionk, Hajek and Howden. For some reason, Lettieri was ignored by every Rangers outlet/blog/media member, besides this one.
Yes, while it's only preseason, blah blah blah, Lettieri had an amazing camp. He was FAST. He was PHYSICAL. He was RELENTLESS.
As of this writing, Lettieri is skating on both the third and fourth lines. It's not a given that he will dress on Opening Night, but if you're David Quinn, how do you sit the hot hand?
I think Lettieri can be a major asset and a diamond in the rough type of player for the Rangers. While I don't think he's a superstar, I can see Lettieri nearing 50 points and becoming the latest Rangerstown fan favorite.
While it won't happen initially, I would like to see Lettieri on a line with Mats Zuccarello, as I feel that Zucc's passing game will accentuate Lettieri's shoot at all costs game. I'm not the coach, obviously, so I'm excited to see what Quinn does with Lettieri.
I am not a fan of Andersson starting the season in Hartford, even if I understand the white noise on why he's there. However, knowing Lettieri and Georgiev are on this team, makes things better. I'm excited to watch a new team grow and hopefully we are seeing the seeds of a new core, for seasons to come.
And for those wondering, here were Quinn's lines at practice on Friday. Keep in mind, that doesn't mean these are the lines for opening night. For the record, I still believe Quinn will tinker with his lines right up until Wednesday night, Opening Night Eve:
Chris Kreider, Mika Zibanejad, Pavel Buchnevich
Jimmy Vesey, Kevin Hayes, Cody McLeod
Ryan Spooner, Filip Chytil, Jesper Fast
Vlad Namestnikov, Brett Howden, Vinni Lettieri
As we inch closer to the season opener, two players to watch are Kevin Hayes and Jimmy Vesey, as they may not be Rangers at this time next year. In fact, Brady Skjei may want to ask Mats Zuccarello, who may be out of here too, about how to cope with losing his BFF's, as Zucc had to endure that when Hagelin and Brassard were traded out of town.
Hayes and Vesey will be UFA's next off-season, which means they can be rentals for playoff teams. Then again, as of this moment, does Hayes or Vesey strengthen any potential playoff team out there?
It is funny how some of the Rangers fan base evaluates players. For some, it is sacrilege to utter a negative comment about Lundqvist or Pavel Buchnevich, but if you want to say Kevin Hayes is a pothead or Jimmy Vesey sucks, then that is okay.
For Hayes and Vesey, they need to have career seasons, not only to stay with the Rangers, but to increase their potential earnings. Away from these two, the Rangers should look into moving Mika Zibanejad before his NMC kicks in. AMIPB, Zibanejad is concussion prone and not to be cruel, business is business.
Another one to watch is Chris Kreider, who is not a young kid anymore. He will turn 28 years old this season and come the trade deadline, will be in the same spot that McDonagh was in. Do you package Kreider and impending UFA, Mats Zuccarello, for draft picks? If this was a true rebuild, you probably would. However, in this current NHL, where it doesn't take much to rebuild and get a playoff spot (See Philadelphia and New Jersey) the Rangers may be flirting with a playoff seed. Would they throw away playoff ticket money for the betterment of the franchise? Time will tell.
As we move along in this another monstrosity of a blog, (But hey, for one click, you get 10K+ words, no ads, no slideshows, no begging for patreon money and no other nonsense!) I want to talk about the Rangers begging marks to buy season tickets.
I know I'm not the only one who has thought this, based on the feedback and conversations I've had with other Ranger fans, but the Rangers look more desperate than someone dressed up as Santa outside of a supermarket and begging for money. Like the homeless camps in front of Penn Station, the Rangers are oozing desperation.
Every season, I get 2-3 phone calls from a Rangers season ticket representative, pleading for me to buy season tickets. Every season, I tell them about my Stubhub trick and how their "All For One" pass makes no sense for me to buy season tickets. For more than 50% off face value, I can sit in better seats, than the crap the Rangers offer me. Furthermore, why get season tickets when the Rangers themselves, through their "All For One" plan, devalue their season tickets?
The Rangers, like the MSG Network, are trying to rebrand themselves, hence the Rangers using a font/type set that caters to a middle schooler. It's pathetic.
Never in my 36 years, have I seen more radio ads, social media ads, newspaper ads and TV commercials, than right now, pushing Ranger season tickets. Even in the preseason games, Sam Rosen and John Giannone were talking about season tickets more than the preseason games themselves.
Let's face it, if you don't have season tickets right now, three days before the season, what are the odds that you're going to drop $10K+ on a pair?
Madison Square Garden, with both the Knicks and the Rangers, have priced out their hardcore fans. While there are still a pocketful of fans who purchase season tickets, for the most part, regular fans have been priced out a long time ago.
A generation ago, fans knew everyone in their section and attended the majority of games. In this digital world, coupled in with sky high prices, that no longer rings true. There are no perks in having season tickets. In fact, the Rangers have made it cheaper for fans to get tickets through the secondary market.
Unless you're a corporation or someone who has a good accountant who can write off your season tickets as a tax write-off, there is just no benefit in having season tickets. This has nothing to do with the rebuild either. Tickets have just got to place where the family of four have been priced out long ago. It's something I've written about before. It's why the NJ Devils call up Ranger fans, asking them to give them a shot, as they have family packages, where for $99 TOTAL, a family of four can go to a game, and get four hotdogs & four sodas.
Unfortunately as Ranger fans, there's no turning back, nor no incentive for the Rangers to scale back pricing. As long as the Rangers play in the biggest city in the world, not only do they have a huge fan base attending single season games, they also have corporations gobbling up seats, plus all the tourists that come to town. Even if the rumored tax law goes through, where corporations won't be able to write off season tickets, it won't put a dent in corporate seats. It will just be the cost of doing business.
All one has to do is look at the season tickets that are currently being offered. (I have, for the purpose of this blog.) There are tons of season seats available, providing you're willing to part with $10K+ for a pair. For your $10K, that doesn't include drinks, food, parking, etc. If you want a pair of season tickets, unless you're a minimalist, which you wouldn't be if you want season tickets, season tickets will run you $20K, over the course of a season. How many Ranger fans have $20K+, CASH, as disposable income?
I fully expect the Rangers to push single season and season tickets aggressively all season, as it looks like they've finally reached a breaking point with the fan base.
Oh and for those wondering, there are over 1000 seats available, at face value, for the home opener on Thursday. Keep in mind, this graphic just shows you the face value seats that the Rangers themselves are selling and doesn't include second party listings like Stubhub or Seatgeek:
While on the subject of MSG's greed and ineptness, I wanted to share a comment from my last blog. (You can comment on the blogs at the end of the page. I know I should plug this more!) This comment ties the incompetence of the Rangers and the MSG Network together.
The following comes from blog reader, Jim Madden:
Jim brings up two great points. The Rangers nickel and dimed Messier out of town, as we all know. In something that I didn't give much thought to, until Jim mentioned it, is that while the YES Network would've eventually formed in this new age of broadcast rights and digital media, the MSG Networks kicked a cash cow, in the New York Yankees, to the curb, over money. Astonishing.
Update on the Ron Duguay story and the petition, which you can find and sign here: Bring Back Ron Duguay To MSG Networks Petition
We are under 280 signatures away from 1000 signatures, which is my goal. As mentioned, if we can hit 1000, I will print out the petition and all the comments I've received and send it to Jeff Filippi myself. I know it may take a minute or two to set up an account to sign the petition, but if you can, take that minute or two, and help support Ron Duguay.
I've been overwhelmed with feedback about Duguay, and just want to share some of the reader feedback I've received. You can also read some of the comments I got at https://www.change.org/p/jeff-fillippi-bring-back-ron-duguay-to-msg-networks/w?source_location=petition_show
Here's a sample of the comments:
From Diane: "We'll miss seeing Doog on the show. This is such a bad decision."
---
From Jim Bradley: "bring back doogie"
---
From Tony Bennett: "Sad day in New York rangers Organization he's been a part of my Ranger life more than 30 is great and justice would like to see him back please bring them back I want to see those crazy suits again"
---
From Bruce Weston: "How about storming the office of the asshat who won't renew his contract who is such a liberal, politically correct meat head who doesn't understand the value of someone as great as Duguay? Or email him to death til he resigns."
---
From Wendy Nadel: "You are not going to find anyone better than Ron Duguay unless you hire Messier, Stop fooling around and bring back Ron Duguay. I will no longer watch pre, post, or between periods without him!"
---
From Paul Spruyt: "Bring him back, he's a rangers legend and couldn't be any more loyal to this organization."
---
From Marc Morhardt: "I've always enjoyed Ron's perspective and input, especially as a Blueshirt alumnus."
---
From Anthony Long: "Ron Duguay is a huge part of Rangers history and brings great perspective to Rangers broadcasts and should be brought back!"
---
From Greg Matthews: "A shame. He's smart and fun Deserves better!"
---
From Rick M.: "I remember watching Duguay skate for the Rangers when I was a young fan, and he was one of my favorites. Duguay will always be a New York Ranger! And he is a wonderfully truthful hockey analyst."
---
From Karen Peck: "I love Ron!! Bring him back!"
---
From John Dedidio: "Ron Duguay is a great announcer that cannot be replaced. His expert analysis and knowledge of the game is second to none.
Him not returning to MSG is nothing but a horrible decision by MSG upper management.
They should really rethink this decision.
He is an former Ranger and will always be a fan favorite.
Bring back Duguay!!!!!!
LETS GO RANGER!!!!"
---
From Victoria McMahon: "He's an excellent analyst along with a passion for the Rangers."
---
From Sebastian Piazza: "His insight, knows the game and NO sugarcoating. Can't believe this is even an issue."
---
From Sue Nadeau: "Been a fan since he first came up with the team. He's a legend."
---
From Douglas Johnson: "Ron Duguay was placed on this earth for three reasons: 1-playing hockey for the Rangers; 2- providing analysis and commentary on the Rangers; 3- dating supermodels. Ron Duguay captures an era when the Rangers had larger than life personalities."
---
From Joan Miccio: "Not a Ranger fan, but no one with his credentials should lose a job."
---
From Chrissy Higgins: "He is a great hockey analyst, he fair and he is far from opinionated, he has had far more experience in working with many in the industry.
And well, it is Ron Duguay, what else should I have to say.
If you loose him, you will loose me!"
---
From James Lawless: "Great Ranger, smart analyst…please rehire……"
---
From Isabella Jaya: "Bring back Ron! He was the best. Everyone else is boring. Ron was the only reason to watch the post game!"
---
From Ed Ryczek: "Bring Ron back would like to hear his input on the kids playing for the rangers.would not be the same without him"
---
From Paul Gilbert: "Bring back Duggie! He knows the game, knows the Rangers and has fun when he is sitting behind that desk. He is a great part of watching the games on MSG."
---
From Frank Pietrzak: "Ron tells the truth…and during a re-build, or leading up to it, he never said anything that wasn't grounded in reality. If MSG brass cannot stomach that, then I am very disappointed. It's not all a bed of roses at "the world's most famous arena.""
---
From Lisa Priore: "Bring back #10! Ron does a great job during the broadcasts! So much insight! Come on MSG Management."
---
From Ed McCarthy: "I watched Ron Duguay play for the Rangers back in the day. Then, and ever since, he has always been all about the New York Rangers!!! Why are you doing this? Please bring him back!!!"
---
From Karen Vaseghi: "Ron was always passionate about the Rangers. He did a great job!! We need him back! "
---
From Otto Palm: "He's makes the New york Ranghers games more interesting."
---
And lastly, from my own mother, who used to have season tickets for years: "He is a true Ranger and knows the game and speaks the truth. He does not dumb the game down and as a Ranger fan it is much appreciated."
---
For everyone reading this, if you supported the petition, I thank you. While it won't do anything, if you have a Ron Duguay jersey, I know many fans will be wearing their Duguay jersey at the home opener. Let's try to get those jerseys on camera!
As far as who is taking over for Duguay, Kevin Weekes tweeted out he will be at the home opener. However, he has a job with the NHL Network, so I don't think he's the replacement. It also wouldn't make sense to have two goalies on the panel, especially another goalie who won't criticize Lundqvist and will blame everyone else for a goal allowed.
From what I'm hearing, Anson Carter is still the front runner for the job, especially with the MSG Hockey Show being canceled.
Here's the thing – even if you don't like Duguay, by hiring another recent Ranger (or as recent as of 15 years ago) you're doing a disservice for the long time fan, the fans in their 40's, 50's, 60's or 70's+. The best broadcasters today are the older ones, like Al Michaels, like Marv Albert or like Vin Scully. Fans have a bond with those people. By hiring another recent player, you're hiring someone that some fans don't identify with.
And really, unless you're bringing Leetch or John Davidson back full-time, or an Adam Graves or Mark Messier, you're not going to have that fan favorite appeal that Duguay has with the fan base.
As mentioned, Duguay will still remain a part of the Rangers alumni, continue to do charity work and is exploring other options. I have heard that one of the non-Ranger area teams were interested in Duguay, but due to Duguay being so closely affiliated with the Rangers, they decided to pass. But who knows, stranger things have happened. Must I remind you of NYR HC, Bryan Trottier?
And for those who have asked, as expected, Jeff Filippi has ignored my requests for comment. Not shocked. After all, this is the same organization, who when they found out that relatives of Frank Boucher & the Cook family were interested in having their namesake honored by the Rangers, decided to pass on those ideas. But, hey, keep promoting the season tickets that no one can afford!
In other Ron Duguay news, Ron Duguay did his first interview, since the news of his non-renewal, with "The Morning Skate" podcast. To listen to it, check out their tweet:
Episode 72: Ron Duguay and The New York Rangers Preview

Ron Duguay. That's right, @RonDuguay10 chats with Ked about the New York Rangers. We break down Coach Quinn, Lias Andersson, the depth at forward, a tough defense and the King Henrik Lundqvist.https://t.co/QGuw5AUSPt pic.twitter.com/eEkilSAP54

— The Morning Skate (@Morning_Skate) September 30, 2018
I really enjoyed the podcast and would recommend the hour long interview to any Rangers fan.  The interviewer gets into the MSG Networks stuff and then Duguay previews the season & the team. Of note from the podcast:
— Duguay, who keeps a Florida residence, will be busy in NY all season, as he's working with a charity to promote hockey in Harlem.
— As reported previously, Duguay is on good terms with the Rangers. The non-renewal was a MSG Networks decision.
— Duguay will be part of the opening day festivities and will be signing autographs & taking pictures with fans from 3:30-4:30 and 6:30-7:30. Show up in your Duguay jersey and get it signed!
— Duguay felt something was wrong when he was being micromanged by Jeff Filippi. Filippi started commenting on Duguay's clothing. I wonder if Filippi does the same thing with Walt Frazier?
— Duguay feels that he and ex-teammate, Dave Maloney, bring a different view to the network. IN MY OPINION (Duguay didn't say this) that is why I think some millenial fans turned against him. They just don't appreciate Duguay's era and have no respect for history.
— Duguay felt Brendan Smith didn't care much last season and was in terrible shape.
— Duguay feels that if Mika Zibanejad is healthy and can step up into his role, he can be a good player.
— Duguay said that Vinni Lettieri may be slotted on the fourth line for now, but doesn't see him staying there for long. (Implying more minutes on the second or third line, rather than going back down to the minors.)
— Duguay said that he was surprised Alain Vigneault didn't embrace a more physical game because AV was a physical player. Duguay said AV was more of a manager and allowed his assistant coaches to teach. He said he thought AV did a good job and people shouldn't forget the runs he had here. Duguay then said he was a fan of Quinn and predicted that the Rangers would win a Stanley Cup within three years. (Ironic that this is also the same time that Lundqvist's contract comes off the books!)
— Duguay said Marc Staal is a quiet leader type and a great guy. He can see Staal being benched if it comes to it.
— Duguay feels that Lias Andersson is a slow skater and needs to improve.
— Duguay opened up on Henrik Lundqvist, basically confirming my theories and echoing my sentiment. Duguay said that Hank needs to have fun and needs to stop with the whining and making faces. (That's me paraphrasing, those aren't the exact words he used.) Duguay also wasn't opposed to the idea of letting Georgiev getting a run.
— Duguay said in his era, Lundqvist's demeanor would've never flew and Lundqvist would've ostracized the locker room with his behavior. Duguay also added that everyone is aware of Lundqvist's tantrums and it would be in Lundqvist's best interest to support his teammates, like "giving them a pat on the butt", (Don't twist this around snowflakes) rather than singling out his defensemen.
— Duguay is not bitter about not being asked back by MSG Networks, but he is disappointed.
— Duguay is pitching the idea of hosting his own post game show, at a bar near MSG, for this upcoming season. Duguay mentioned Sirius radio as a possible partner. IN MY OPINION, if Duguay did this and without the handcuffs of the MSG Network, this would be must see tv/radio. Obviously this idea is in its infancy.
Again, check out the link above to hear the interview for yourself. Perfect drive-time listening!
The big talk around the NHL this week was the Flyers invention of a crack and meth riddled mascot, which they've named Gritty. For a franchise that has fans who gang attack police officers and veterans of the service, I guess I shouldn't be surprised that some mo-mo got a tattoo of Gritty.
Oh, and for those wondering, there are a 1000+ Gritty memes out there. It doesn't take much work to find them, if that's your goal.
On Blueshirt Underground Radio, which to me, is the best Rangers radio/podcast around, even if they promote their show with the #NotARealPodcast hashtag, they brought up the topic about a potential Rangers mascot. To hear the show, click below:
Co-host Eddie Gieck, when bantering around the idea of a potential mascot idea for the Rangers, settled on "Punjabi, the NYC Taxi Driver." I thought that was hilarious. I mean, imagine the marketing ideas around this guy:
While I found Eddie's idea entertaining, if there is any mascot the Rangers should employ, it's "Uncle" Milburn Pennybags, of Monopoly:
I mean after all, Ranger fans need a ton of dough to attend a game at the Garden and usually the people in the best seats are dressed like this anyway. I mean, can't you see this guy and Susan "OH OH OH!" Sarandon yakking it up on "Garden-vision"?
Again, credit to Blueshirt Underground Radio for the "Punjabi" mascot idea. If you don't listen to them already, and you're a fan of these blogs, you'll enjoy their stuff. They are two light-hearted and realistic Ranger fans, who shoot the breeze in an entertaining fashion.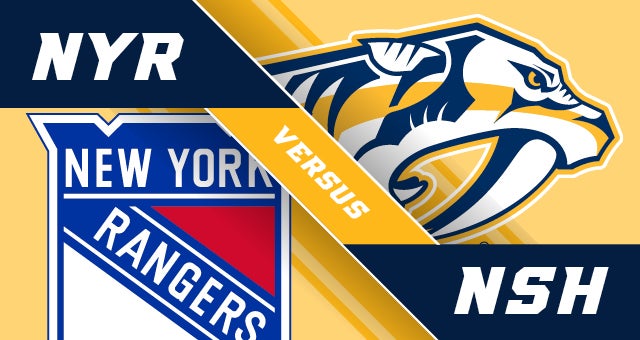 The home opener is this Thursday, as the Rangers get a true test to start the season in an NHL powerhouse, in the Nashville Predators. I will be there live and already have plans to meet some of you blog readers before the game. I am looking forward to it.
The Rangers start the season with three games in four nights, as the Rangers will then go to Buffalo on Saturday and then go to Raleigh on Sunday. I'll be at the Hurricanes game. Speaking of, if anyone's been there before, can anyone recommend any good bars? So far the Backyard Bistro and Lucky B's seem to be the favorites. Bates Battalgia owns Lucky B's, and I heard they show out of market NHL games and the UFC (McGregor fight is that Saturday), plus serve Molson, so that may be the Saturday night spot!
I'll be back late late Thursday night/early Friday with a game 1 review. I may skip a review of Buffalo's game, depending on how Saturday night goes, and have a Carolina road trip blog up next Monday.
This should be a stress free/house money season for the Rangers and all we can do at this point is say…
"LET'S GO RANGERS"
See ya Thursday.
Sean McCaffrey
BULLSMC@aol.com
@NYCTHEMIC on the twitter