What's up everyone and welcome to another blog here on BlueCollarBlueShirts.com. We are now under two weeks away from the start of the New York Rangers 2018-2019 campaign. For me, those last four brutal games of the 2017-2018 season feel like they took place ages ago! It's just great to have hockey back again, even if this is a rebuilding season.
As far as tonight's blog, there's a lot to get into. I have an update on the Ron Duguay story, thoughts on the MSG Network to discuss, some opinions on the first three games of the Rangers preseason, and even a review of tonight's game with the Islanders. I also have an apology to make, which I included at the end of this blog. In other words, there's a lot to talk about, so let's roll!
Despite this being a Rangers fan blog/opinion site, and not a site that normally breaks news, on Thursday, I broke the story about MSG Networks not re-signing Ron Duguay for the 2018-2019 season. If you missed that blog, you can read it here:
I also launched a fan petition, asking MSG networks executive producer, Jeff Fillippi, to reconsider his decision. As of now, that petition has 650 signatures. My goal is to get 1000 signatures. To help our cause, I'm asking every fan who wants Duguay on the air to sign the petition. Once the petition hits 1000 signatures, I will print the petition out, print out all the comments I've received and then mail it to his office.
If you haven't already, you can sign the petition by visiting:
Bring Back Ron Duguay To MSG Networks Petition
In my story about Ron Duguay on Thursday, I reported the news about Duguay not being re-signed. At the end of the blog, I told you that I emailed MSG Networks for a comment, but didn't get an answer back. MSG Networks responded to the story on Friday, telling Neil Best of Newsday, "We would like to thank Ron for his contributions to MSG Networks over the years, and wish him all the best moving forward."
In the same story about Duguay, after reporting the news, I speculated on the reason on why Duguay wasn't being re-signed. Call it paranoia, call it being fed up with PC America, but I did a huge rant, speaking out against political correctness and thinking that Duguay was the latest victim. I can now confirm to you that my speculation was wrong. I know many others thought the same way that I did, because really, why else would MSG Networks let Duguay go?
Regardless of the speculation, the fact is that the comments from January had nothing to do with Duguay's non-renewal. In fact, Duguay was not re-signed because simply put, the executive producer of MSG Networks, Jeff Filippi, just didn't see the value in Ron Duguay on the broadcast. That's it. No conspiracy theory, no pressure from outsiders, no nothing.
At this time, I would like to apologize to anyone reading this that ran with my speculation theory. Again, when trying to get inside the head of Filippi, I tried to think of what the reason could've been. The reason being "Duguay isn't good at his job", wasn't even a thought to me.
As mentioned in my original Duguay story, Duguay is a two-time Emmy winner, winning his most recent Emmy in 2016. In other words, don't take my opinion as fact or as the end all-be all. (Not that you should or do anyway!) The people who award the Emmy's, who watch everything, awarded Duguay twice for his solid work. Are you telling me that within two years, Duguay's work fell off a cliff? Come on.
Obviously, Jeff Filippi hasn't answered my requests for comments. A real reporter, like Larry Brooks, won't rock the boat on this, because he's Dolan's messenger pigeon. I've discussed in prior blogs about how it's tough to be in the NHL media, as job security is as secure as a wet paper bag holding a case of beer. People are getting fired left and right. The Daily News canned their whole NHL division. Wages are down and there are only a finite amount of these NHL reporter jobs out there.
I say all this because it explains why the hockey reporters, the few of them that you can count on one hand in this area, aren't apt to pressure the Rangers on controversial issues/topics/stories. It's why whenever the Rangers want to fire a coach, Larry Brooks slams the soon-to-be ex-coach on the way out, and heralds the new hire as a messiah who can walk on water. It's "yellow-belly" journalism, but at least you can understand why. These reporters need to feed their families too. I get it.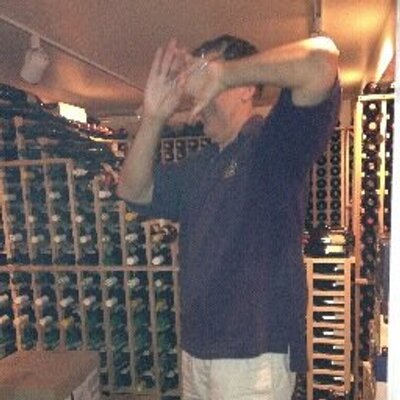 So Ron Duguay is gone, because Jeff Filippi doesn't see value in him. However, Filippi wasn't done with just Duguay, as he Filippi canceled the "MSG Hockey Show" and two other MSG Network people announced that they were moving on.
Quickly, on the MSG Hockey Show, before getting into the two other people, I know the MSG Hockey Show had a mixed reaction from fans. To be honest, I liked it, even if it wasn't the best hockey show in the world. However, like anything else, I just think it needed time to grow. I know other fans just panned the show and wouldn't give it a chance. To each their own.
To me, the biggest problem with the MSG Hockey Show is that if you're canceling it because of ratings, how is it the fault of the people behind that show for the poor ratings? For starters, the MSG Hockey Show never had a regular day of the week airing, nor had a regular time slot. How can a show become "appointment viewing", if you never know when the show is going to be on? Furthermore, last season, aside from the Devils, who were bounced out of the playoffs in the first round, both the Rangers and the Islanders were fighting for a lottery pick and not a playoff seed. Obviously, ratings would be better if the teams were better.
I often hear hockey fans in this area bitch and gripe about how the media doesn't cover hockey the way they should. Here's the MSG Hockey Show, while not the best show in the world, trying to find its legs and run. If you're a MSG subscriber, it's new and original content, something that is severely lacking with MSG Networks. How many 2012 repeats of the "The Mask", with Henrik Lundqvist and some random chef, can you watch?
I mean, seriously, look at the primetime TV listings for MSG Networks this week! Here's a sample:
In prime time, MSG Networks is offering a show about video game basketball. They are also asking fans to watch other people gamble. How invigorating. The network is also airing near two year old UFC PPVs, which weren't even that good to begin with in the first place. Plus, those same PPV's already air for free on other channels/services. And I don't even know what the fuck "Destination Polaris" is.
So yeah, I supported the MSG Hockey Show and watched every episode. I was rooting for its success, but apparently watching a bunch of nobodies playing poker is better for ratings. Go figure.
And I've talked about this in-depth already in previous blogs – MSG Networks has dropped the ball for years. They have a tremendous library of classic games. They used to air these classic NYR and NYK games, via their "Vault" specials, but MSG Networks dropped the series pretty quickly, presumably for JB Smoove.
MSG Networks is desperate for original content. I would love to watch Stan Fischler host a hockey history show, recapping old games from the Vault. I would love a "Where Are They Now?" series following past players. Shit, I rather watch those old WWF MSG House Shows from the 1970's and 1980's, than watch a bunch of jerkoffs play video games. (Sgt. Slaughter vs Pat Patterson anyone?)
For the MSG Networks not to see value in Duguay, the MSG Hockey Show and not using their library to their advantage, this all falls on the shoulders of Jeff Filippi. MSG Networks is light years behind their competitors, whether it be HBO, SHO, AMC, FX, TRU, YES, or whoever. Many cable networks offer packages for people who have cut the cord. MSG Networks does not. MSG Networks has become a dinosaur when compared to other networks, when it comes to marketing and producing original content, in a world where content is now king.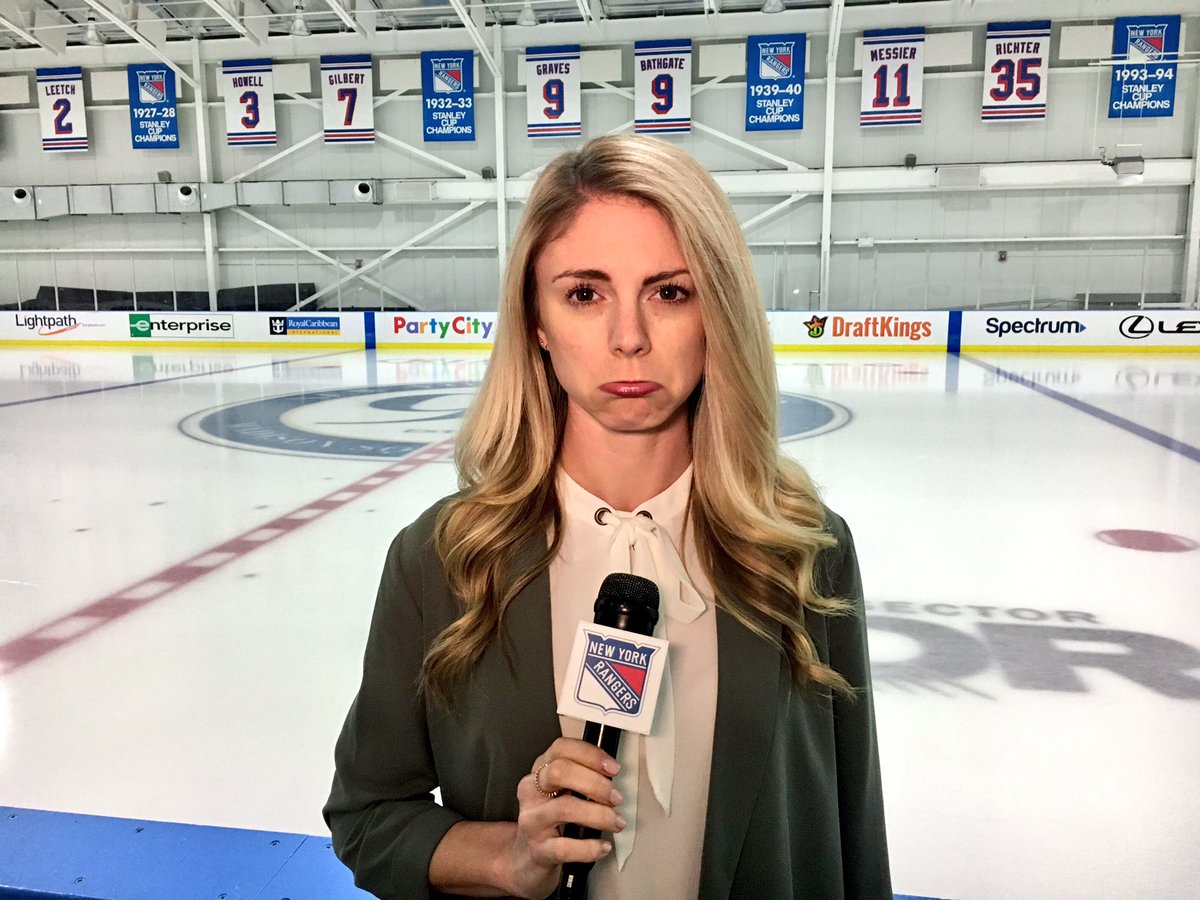 Making their own announcements, Rangers website writer, Matt Calamia, announced he was finished with the franchise. A week later, Amanda Borges, who also did stuff on the site and for the network, announced she was leaving.
Here's what Matt Calamia said:
Thank you to everyone who read my work and interacted with me on here. I'm still going to be around, watching along with you guys, so don't unfollow just yet. This was my decision and looking forward to heading back to MSG real soon as a fan again. https://t.co/fBPcwY8vVq

— Matt Calamia (@MattCalamia) September 14, 2018
Calamia is currently on a "Twitter Thank You Tour", but has reiterated that he left under his own volition. Whether his departure was mutual or not, that is not known. However, he was always a Rangers fan and is still tweeting about the team from a fan's perspective. That's gotta be tough, as he had the inside track for the last six years. It's probably less pressure and he can go back to rooting out loud, but once you cross the other side, sometimes it's tough to go back.
Calamia also added that he wouldn't be writing anymore, so perhaps he's changing careers. For what it's worth, I thought Calamia was good at what he did, but realistically, the Rangers can get any kid out of college to do the job.
Amanda Borges leaving was a shocker to me. Here is her statement from Friday:
If you're a regular reader here, you know my thoughts on Borges already. I didn't think she was a good hire, because it made no sense to replace a veteran like Jim Cerny with someone who admitted they never watched hockey before. Supposedly her father had a connection to the team, but that's a rumor and not a fact. I do know that fans enjoyed her work covering the Jacksonville Jaguars, prior to her Rangers hire, as she knew football. Hockey is just a different animal.
Nothing has been confirmed on the situation of Borges, in regards if she left or if MSG Networks decided to move on. If I had to guess, I would say MSG Networks moved on from her, just because of all the other non-renewals at this time. Furthermore, Borges is young and uprooted her whole life to move to New York. Being young in the business, I don't see her deserting her job less than two weeks from the start of the season. That would be unprofessional. While I can't say I was ever her biggest fan, she never struck me as unprofessional. In fact, I thought she was completely professional.
Borges hinted that she's going to the "West Coast", but who knows what that means. Could she be covering the Ducks, Kings or Sharks? Who knows? For all we know, she could be covering college badminton. In any event, best of luck to her.
While Duguay knew about his non-renewal weeks ago and how the MSG Hockey Show guys knew their show was canceled, in the cases of Borges and Calamia, I just find it weird that two weeks before the season, the Rangers/MSG Networks have two jobs to fill. You would think these new hires would already be in place and getting themselves accustomed to things. Then again, when Borges took over for Cerny, she had about three days before the season to put it together, which really, was poor planning on behalf of the Rangers/MSG Networks, due to her greenness with the sport and the team. I mean, for someone who doesn't know New York, just getting around from Point A to Point B is a hell of an ordeal.
I really wish I could talk to Jeff Filippi, because I don't understand his decision making. I've talked about how the best broadcasters are the older ones who have all the experience. Whether it's Marv Albert in the NBA, Vin Scully in MLB or Al Michaels in the NFL, experience and familiarity is what viewers want. And it's not like Duguay even looks like he's 61 either. In any event, Borges moving on negates an age issue, when it comes to speculating on Filippi's decision making.
And in the last piece of "reporting" here, it should be mentioned that despite James Dolan paying Isiah Thomas to this very day, Dolan had NOTHING to do with any of these decisions.
Moving along, as stated in my last blog, I'm working nights right now, so recapping every preseason game wasn't going to happen. Speaking of my last blog, what a perfect segue way to the PLUGS section of this blog. In case you missed them or need a refresher, here are my latest blogs:
---
---
---
---
---
---
---
---
On the first two games, with the Devils (at the Rock) and with the Flyers (at home) respectively, what can you really say? It's preseason. This is the time to try out new players, tinker with your lines, change up your D-pairings and see what's what. Obviously, Lias Andersson shone the brightest in Monday's win over the Devils.
Yes, I know I give you a lot of anti-Swedish rhetoric here, and most of you can realize that I'm joking, but if Andersson can continue to grow, he's going to make me eat all my Swedish jokes about his fellow Swedish countryman, in King Five Hole.
Andersson, along with Kevin Shattenkirk, are the two players who say everything I want to hear. And I truly believe what they say, as I don't think they are just spewing out lines of bullshit.
Andersson, who the Rangers overrated last season, as they thought he would be an everyday player in 2017-2018, made waves when he tossed his World Junior Hockey silver medal into the crowd, back in January. Here's your refresher:
This kid won't settle for second best. Even better, when asked about why he wore number 50, Andersson said, and I'm paraphrasing here, "I don't care about my number. I just want to win." His attitude makes him easy to root for in my book.
With Shattenkirk, he knows that he was a bust last year, even if it was no fault of his own, due to his injury. Throughout his brief tenure as a Ranger, he keeps saying all the right things. For a guy getting the money he's getting, now it's time to produce.
On Saturday, his first game in 9 months, I thought he looked strong. I saw people online burying him, which was confusing to me. It's his first game back in 9 months! Furthermore, the Islanders have played more preseason games than the Rangers (Isles have played six games, the Rangers have played three) and had the bulk of their full NHL squad out there. For a first game back, I thought Shatty was fine. In fact, as I've said all summer, it wouldn't shock me if he was the next to have the "C" on his jersey. If things work out, Andersson will eventually wear that "C" too.
You know my thoughts on Lundqvist already. His performance on Wednesday was dreadful. Of course, we had all the normal excuses after the game. Hank said he wasn't ready and it takes time. Tell that to Flyers goalie, Carter Hart, who just turned 20 years old and made something like 25 saves in the third period, many of those saves while his team was on the PK. Tell that to Dustin Tokarski, who when inserted into the game, the Rangers came back alive like a zombie in "Return of the Living Dead". (The 1985 movie. Good flick if you've never seen it!)
Head coach David Quinn, who already has undergone "It's never Hank's fault" Training 101, blamed all five goals allowed in under 25 minutes of play, as goals of a "quirky" nature. I didn't hear Quinn describe all the Islander powerplay goals on Saturday night as being "quirky" though. I wonder why? Furthermore, do quirky goals not count if they are scored during the regular season, and <gasp> in the playoffs? I mean it's not like Lundqvist is the highest paid goalie in America, right?
And for those keeping track, Joe Micheletti blamed screens, deflections, alien invasions, Kim Jung Un, Building the Wall, gluten, Pumpkin Spice Intake (Credit: BSU Radio Jim), the Spice Girls, Girls Gone Wild, Where the Wild Things Are, the hit single "Born to be Wild", Born Again Christians, David Quinn's resemblance to Christian Bale (Seriously, has anyone seen Quinn and Bale in the same place at the same time?), a bale of hay going across a slow day in the West, the tombstone of Adam West, the movie "Tombstone" and Kevin Bacon, for all five goals allowed by Lundswiss.
I'm sick and tired about talking about Lundswiss and the safe space this team has put around him. All I'll say here is that he's the perfect goalie for everyone wanting the Rangers to tank for lottery pick. I just hope he doesn't drag his teammates down with him, especially if he does that blame game shit. I can only imagine what an elite team, like the Nashville Predators, with a real elite goalie in Pekke Rinne, will do to the Rangers on opening night.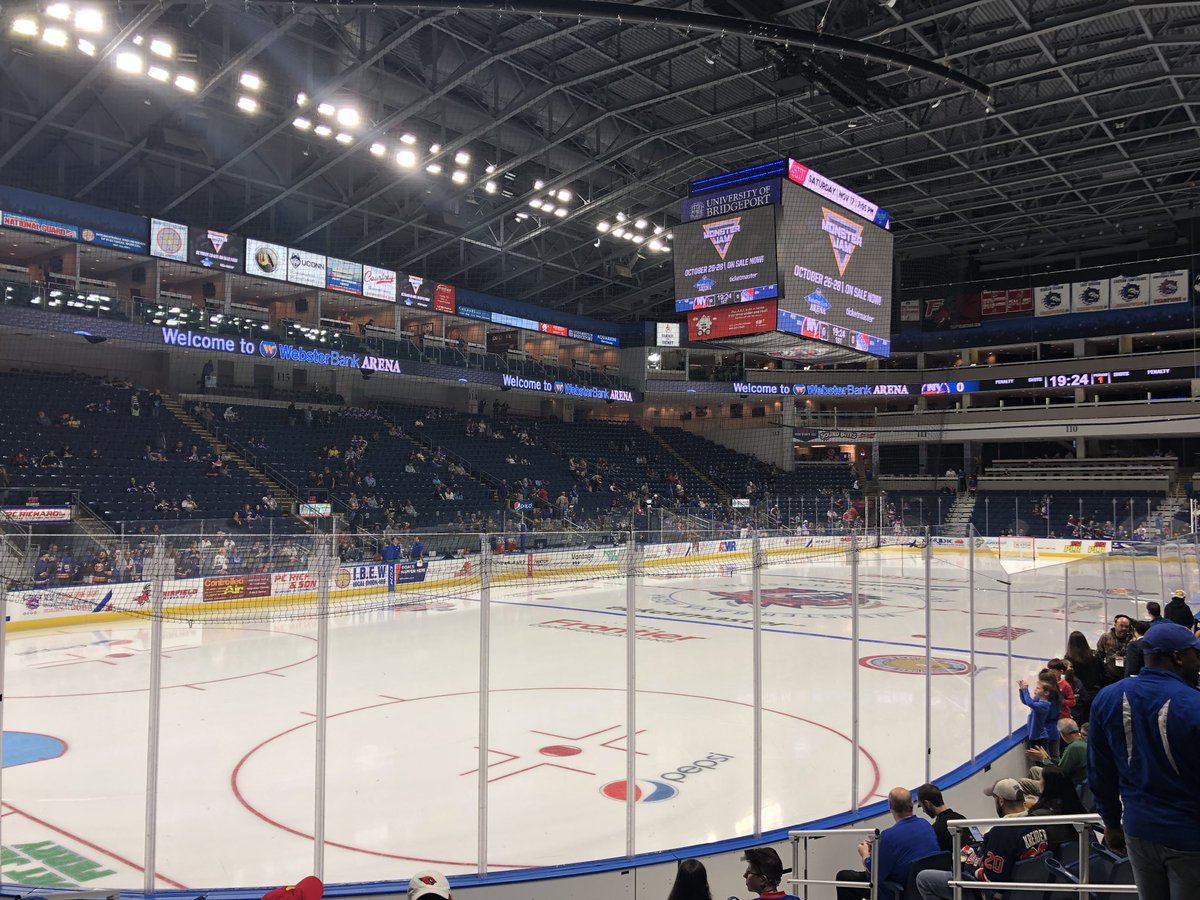 With the Rangers in preseason, trying to shake off rust and get ready for the regular season, I felt that in the same vein, I'll do one of my regular game reviews! Of course, as mentioned several blogs ago, in my "2018-2019 New York Rangers Season Preview" blog, I really can't criticize the team at all. This is a rebuild. This is all about getting experience under the belts of the kids. This is about creating chemistry.
However, I do want to say this. I'll admit, BSU Radio said this first on their Tuesday night show, but I had the same feeling when watching the first preseason game on Monday – it's hard to root for the Rangers to lose. I talk to many of you guys, whether it be on the Twitter, Facebook, Email or via text messages. We all have different opinions. Many of you want the team to tank. I think that's what's best too, providing the Rangers don't pass over Jack Hughes for a Swedish defenseman, if they do in fact, get the first pick in the 2019 NHL draft.
There are staunch and militant supporters of the tank. (Hello Al Demauro and @BlueShirtBuddha!) I totally get where they are coming from, and in my opinion, they are not wrong. However, when watching the games, I can't sit here and root for the team to lose. I especially can't root for the Rangers to lose to the Islanders, of all teams.
I'm also aware that it doesn't take that long to turn around a team. Need an example? Look at the Flyers and Devils. Both finished near the bottom of the league in the 2016-2017 season and then wound up as playoff teams during the 2018 Stanley Cup Playoffs.
I mean, say come the trade deadline, and the Rangers are the first or second wild card. Do you want the team to actively lose for a draft pick? Sure, that's wise, but really, with shitty teams like Ottawa, Montreal, Vancouver, Detroit, etc, can the Rangers really finish in 31st place, giving them the best odds, going into ping-pong ball day?
On the flip, I don't expect much, which makes this such a different season for the first time in the Lundqvist era. If they suck, they suck, and that's fine. If they over-deliver, while it may cost them a good draft pick, in the moment, I can't sit there and root for them to suck either.
For someone who wishes Lundswiss was traded years ago, the only bright side is that it makes it easier to laugh at all his bullshit and bad goals allowed all season, since deep down, I would prefer a good draft pick rather than a first round playoff exit. After all, say the Rangers do flirt with a wild card seed. Do you really see them knocking off Pittsburgh, Toronto, Tampa Bay or Washington in the first round?
On Saturday night, the Islanders defeated the Rangers, 5-2, in a crowd predominately made up Connecticut based Ranger fans. I really enjoyed this broadcast, not because of the Ranger chants, but because there were a few presumably drunk, but definitely loud, fans behind John Giannone and Joe Micheletti. (Sam Rosen is doing an NFL game tomorrow and isn't part of Filippi's MSG Network rebuild.)
All game, these fans were hooting and hollering, and while some of the chants were pro-Islander, it made for a better broadcast. It beats the solemn as a church environment that M$G has become. Even better, I guess because it was a preseason game, these fans weren't asked to move or tone it down. Even if I didn't agree with their chants, their screaming made the game "feel real" and provided a lively atmosphere for the TV viewer.
Again, you can't really "review" or criticize a preseason game, because after all it's preseason. The Islanders have had their core together longer and have played more preseason games. The Rangers are still in the process of evaluating talent and trying new things.
If there is anything that's been truly noticeable in these Ranger preseason games, it is that Quinn's message of being "physical" has been well received. While fights and big hits doesn't necessarily translate into wins, it does make the game more exciting. If the Rangers are gonna be bad this year, watching the fights will make it fun. However, what hurts the Rangers are these stupid instigator penalties. I talked about this in my "Ice Guardians" DVD review. The NHL needs to lose the instigator penalty altogether.
As always, let's go to the official box score from ESPN.com. Of note, since this was a game played at an AHL rink, and not an NHL rink, there wasn't an "official" box score, meaning that some stats weren't tracked, such as time on ice:
SCORING:
1st Period
6:41

Cody McLeod

(1)

Assists: Peter Holland, Kevin Shattenkirk

1
0
17:55

Anthony Beauvillier

(1)

Assists: Thomas Hickey, Josh Bailey

1
1
2nd Period
0:46

Josh Bailey

(1)

(Power Play)

Assists: Mathew Barzal, Jordan Eberle

1
2
12:46

Anders Lee

(2)

(Power Play)

Assists: Josh Bailey, Mathew Barzal

1
3
18:26

Anthony Beauvillier

(2)

Assists: Brock Nelson, Parker Wotherspoon

1
4
19:59

Ryan Spooner

(2)

(Power Play)

Assists: Mats Zuccarello, Kevin Shattenkirk

2
4
3rd Period
8:05

Ryan Pulock

(2)

Assists: Jordan Eberle, Parker Wotherspoon

2
5
PENALTIES:
1st Period
9:26

Scott Mayfield

9:26

Cody McLeod

13:11

Lias Andersson

19:21

Vinni Lettieri
2nd Period
4:54

Devon Toews

11:56

Peter Holland

14:11

Casey Cizikas

14:11

Cal Clutterbuck

14:11

Brandon Crawley

14:11

Brandon Crawley

14:11

Brandon Crawley

19:36

Mike Sislo
3rd Period
12:37

Matt Martin
Like last season, this was a tale of two Ranger teams. In the first period, the Rangers looked sharp and aggressive. In the second period, the whole game fell apart. The Rangers couldn't do anything. There was even a delayed penalty, where the Rangers had their net empty for over a minute, and they still couldn't skate the puck into the Islanders zone. The Islanders did a great job of shutting down the Rangers and frustrating the Blueshirts. They just couldn't get anything, except for a "quirky" powerplay goal, at the end of the second period, with .7 seconds remaining.
The Islanders PP unit also killed the Rangers in the second period, connecting for two goals. Of the three goals KING GEORGE gave up, two of them came from the Isles PP/Rangers PK. The first goal allowed, a five vs five goal, came off the strong play of Josh Bailey & Thomas Hickey. Anthony Beauvillier was the benefactor, as he tied the game, late into the first period.
There were a lot of firsts for me in this game, such as my first time seeing Adam McQuaid in Rangers blue. For what it's worth, McQuaid, Shatty and Zucc all wore the "A" on their sweaters tonight.
Another first was seeing Barry Trotz behind the Islanders bench. Just weird to see.
The Rangers were the better team at the onset of this game. It was also nice to watch a Rangers game where the opponent doesn't score within the first two minutes. Seriously, it would never happen, but I'd let Georgiev start the home opener. If Quinn was truly serious about evaluating goalies with his "it's all about stopping pucks" comment, I would carry Georgiev and Tokarski on opening night.
Kevin Shattenkirk, christened with the jump-the-shark term of "quarterback on the powerplay", had a good game in my opinion. While Shatty is a more offensive defenseman, especially when compared to someone like Adam McQuaid, both NHL veteran defensemen had no problem bombing the puck from deep, for shots on net. I liked that, especially when you have guys like Vesey, Zucc and Hayes, who refuse to shoot at wide open nets, as they prefer the extra pass for a turnover.
McLeod, who is battling for the 12th forward spot, made his case in tonight's game. After some strong work from Shatty, Peter Holland got the puck and slapped one home. It looked like his goal, but apparently McLeod deflected it. MSG Networks were terrible with their replays tonight, so it was tough to see. McLeod got credit for the goal. 1-0 Good Guys!
Three minutes after his goal, McLeod dropped Scott Mayfield, of the Fishsticks. This is part of Quinn's physical agenda, but as mentioned, you run the risk of the stupid instigator penalty sometimes. However, with McQuaid, and if McLeod makes the roster, the two fighting Irishmen should make things easier for the kids.
Here's the fight, courtesy of Ricky Milliner:
Hands being thrown 👊🏼 pic.twitter.com/F7zJBKs19E

— Ricky Milliner (@Milliner06) September 22, 2018
In more MSG Network silliness, during the Ranger PP's and PK's, MSG Networks flashed the 2017-2018 PP and PK stats for both the Rangers and the Islanders, like that meant anything. Seriously, what does anything from 2017-2018 mean in a 2018-2019 preseason game, especially when both teams have a new HC, both teams have new rosters and both teams are trying different things on their special teams? Get on the ball Jeff Filippi, you hack.
In more MSG Network silliness part two, Joe Micheletti was his usual terrible self. He was actually flabbergasted, that a 19 year old Filip Chytil had the ability to skate faster, despite being 20 seconds into his shift. Micheletti then started talking about the weights of the players again. Does he bring a scale to the booth with him? I'd have a little respect for Micheletti if he said "Pardon me Sam, the wallets of Ranger fans will be 20 pounds less this season with these fucking horrendous ticket prices."
Late in the period, Beauvillier got his goal, making the game 1-1. To close the period, Matt Martin and Andy McQuaid hinted at a fight, but nothing came of it. 1-1 after one.
The second period was a complete shit-show on the Rangers end. The Islanders were just that much superior and the Rangers couldn't get anything going.
Before the period, I thought Micheletti conducted a good interview with McQuaid. Here's the interview:
Full intermission interview with new #NYR defenseman, Adam Mcquaid pic.twitter.com/PXtQ1RwItm

— Rangers Report (@rangersreport) September 22, 2018
Afterwards, MSG Networks ran a conversation between David Quinn and Brian Leetch, in an effort to sprinkle Golden Leetch 1994 dust on the new HC of NYR. This gif sums up the segment perfectly:
— The Franchise Boz (@Bozfirstsince81) September 22, 2018
Worth mentioning – as the second period started, the Yankees won, thus clinching themselves a "Game 163", a wild card game in the MLB playoffs. Within seconds, I got emails from the Yankees and Fanatics, demanding that I buy 2018 Yankees Postseason gear. Lose my number. As a Yankees fan, it's World Series or bust.
As mentioned, the second period was a mess. The Islanders scored two straight powerplay goals, from Josh Bailey and "Who are you again?" Anders Lee, pushing the score to 3-1, bad guys. And if you don't get the "who are you again?" reference, check out https://vine.co/v/OwMT7DM2jnD/embed/simple
Georgiev, just like the game against the Devils on Monday night, was pulled after the PPG, as Quinn didn't want to enter Tokarski into the game, while on the PK.
Even with the new goalie, the Rangers still struggled to put anything together. On the other hand, the Isles looked like cross ice pass masters, as all their passes glided and connected with ease.
Later into the second period, Cal Clutterbuck, looking ridiculous with a half mustache (the other half of his mustache was shaved after needing to be stitched up after taking a puck there) had an altercation. As a result, Clutterbuck and Casey Cizikas were boxed, along with Brandon "Who?" Crawley. Of note, Kevin Shattenkirk sat back and watched all the physicality and didn't participate.
At the 18:26 mark of the second period, Beauvillier beat Tokarski to push the score to 4-1. Despite the Islanders domination of the second period, the highlight of the period was Ryan Spooner, who made the game 4-2, good guys:
Ryan Spooner scores with .7 seconds left in the 2nd period off a smart pass from Zuccarello. pic.twitter.com/7GQEru2gwq

— Rangers Report (@rangersreport) September 23, 2018
The third period saw a more inspired effort from the Rangers, but it was Ryan Pulock of the Islanders scoring the lone goal of the period, giving us a final of 5-2, bad guys. With the fifth goal, the arena started emptying out, as it was a heavy pro-Rangers crowd.
As mentioned repeatedly, it's hard to assess a preseason game. I see people giving out their projected lines, as they did all summer. The only thing that's automatic to me, despite my wishes, is that Lundqvist is the starting goalie on opening night. I still think Georgiev is the back-up, but Tokarski is making a case. Tokarski should get a full start to see what he can do.
Defensively, I think Staal, Shatty, Skjei and McQuaid are all locks. Obviously, with the money being paid, the Rangers want Smith to make the team. That leaves Pionk, DeAngelo, Gilmour and Claesson, to me, as the ones fighting for the sixth D-man spot.
As far as the forward lines, I really don't know. I still think that Quinn doesn't even know and is still assessing the situation. Maybe Quinn should move into his mother's basement so he can be 100% concrete on what the lines will be!
Really, I just don't get how some fans, bloggers, or whoever, can tell you the lines with an aura of certainty right now. I'm here to tell you that I don't know. After all, only Quinn is with these guys full-time and knows what's going on.
The preseason is now remarkably 50% complete. The Rangers play Monday, Wednesday and Thursday, against the Devils, Islanders and Flyers, respectively. The Rangers will then have a week off and then open the season, at home, on 10/4 against Nashville. Too bad NHL home openers aren't like high school homecomings, where you schedule a weak opponent, on paper, for the home fans. I can see Nashville kicking the Rangers dicks in. It's a shame the Rangers didn't draw Ottawa for the home opener.
As far as my next Rangers blog, I have more books I'm sitting on, but I can't find the time to read them. If I can't get a book review up, I'll do a blog next weekend, my real-life work schedule permitting, recapping the second half of the preseason.
Right now, I have off of work Thursday through Columbus day, so I will definitely have a home opener recap. I'm also attending the Sunday game in North Carolina and I'll have a road trip review too. As mentioned, my work schedule has been all over the place, so these blogs, for now, might not be as frequent as they were the last few seasons. But hey, for one click, you get 10,000 words, ad free and without me begging for patreon money. I hope that is satisfactory!
One last thing, before I go home here.
In my Ron Duguay blog, I wrote about one of the gifs that I believed was trying to disparage Duguay, which was posted by a Rangers podcaster/fan, named Bryan Wojtanik. I then talked about Wojtanik's issues, which he made public for the world to see, as he pinned the tweet to the top of his page. Looking back at it, I thought describing Wojtanik (as I did with NHL reporter, Greg Wyshynski) explained the story better. Of course, that set off the haters of this blog, who can't stand the fact that someone doesn't bow at the feet of their Swedish demi-god. However, regular readers privately contacted me to explain their issues with me talking about Wojtanik.
In short, I should've never included Wojtanik's issues in my story. It really didn't add to the story and it was unnecessary. My regular readers here know that I have a very deep sense of humor and understand my writing style. When I piss off those people, I'm wrong, because those are the people who are like me. I can care less about the people who live with their parents, because that's not the audience I'm writing for anyway.
Yes, these blogs are usually 10K words long, and I assume the hardcore audience that I have reads every word. I know sometimes that's not possible. However, I have a close friend today and had another close friend (who since moved far away) who were both diagnosed with being bi-polar. In the case of my friend who moved away, no one knew what bi-polar was in 2001. With my friend today, he has it, and he jokes about it. If you read these blogs, you know that I always try to be funny and don't take myself seriously. The people I surround myself all use humor to diffuse serious situations. It's just the way it is.
In the case of Wojtanik, I don't know him from a hole in the wall. I didn't even notice he had an issue until I clicked his page and saw his top tweet. I was trying to connect his situation to charity work, and really, it didn't land. That's my fault. I wasn't trying to put him down. I was trying to connect his "YIKES" with the story. Even worse, my speculation was wrong, as Duguay not being re-signed didn't have anything to do with PC America. The whole anti-PC rant, which as you can tell, I can't stand the PC culture, wound up being totally unnecessary.
You guys know I'm not PC and not for apologizing. I still think people look and WANT to be offended in some cases. However, some of the people who contacted me are people who I respect and that read this blog all the time. If I'm offending those people, then I guess I did cross a line that really, I wasn't looking to cross. These blogs are supposed to be entertaining and talking about Wojtanik wasn't that.
I don't think Wojtanik even saw what I wrote, nor was it my aim to rile him up. As I said on the blog, I really wish him the best. However, some of my regular readers, who have bi-polar people in their life, reached out to me and made sense. So for them and to Wojtanik, I do apologize. I should've never included that rant. The rant also took away from my mission to support Duguay. Instead of people talking Duguay only, they also talked about Wojtanik. That wasn't my goal.
The purpose of this blog is for me to vent about the Rangers and laugh about people in mom jeans who make charts with protractors and T-squares. It is never to get into one's personal life, especially of a fellow Rangers fan. I don't care if people don't agree with everything that I say about the team, and I should leave it at that. I try to give you a ton of content, all for one click. I try to give you something I'd want to read and while I didn't intend to make light of Wojtanik's situation, I guess it came off that way.
(I did find it ironic though, how haters of this blog/Lundswiss fanboys, have no problem being hypocritical, making up rumors about my personal life. These are also the same people who make fun of an Islander's fan with a physical condition. However, I wasn't offended, I found it funny. Someone wrote that I threw a beer at Lundqvist at a game. People actually believed that was true! I mean, I hope Lundqvist gets traded, but if you think I'm wasting a $15 beer on Lundqvist, you're on the fucking heroin. Additionally, if I ever did anything like that, I'm sure you would have video of me being escorted and banned from M$G! Some of these people who make up things about me would have a strong career in fiction writing. After all, they believe in the biggest myth of all – Lundqvist winning a Cup!)
At the end of the day, we all have the same goal, and that's to see the Rangers win the Cup. As of now, I have a side goal and that's to see Ron Duguay back behind the desk in the studio. (I also have the side goal of seeing the numbers of Frank Boucher and Bill Cook in the rafters of M$G. I also have the side goals of wanting to see James Dolan sell the team and wanting to see Henrik Lundqvist get deported, but you know that by now!)
While my intention of talking about Wojtanik's tweet was to connect the liberal PC media to Duguay's situation, it wasn't necessary, and even worse, PC had nothing to do with Duguay. Again, I wish Wojtanik the best, offer my apology to him and I wish for Duguay to be back with MSG Networks.
Well this blog sure covered a lot of ground today. As mentioned, depending on my work schedule, I'll be back Thursday night or next weekend.
Don't forget to sign the Bring Back Ron Duguay petition here:
https://www.change.org/p/jeff-fillippi-bring-back-ron-duguay-to-msg-networks
See you next time, and as always….
LET'S GO RANGERS
Sean McCaffrey
BULLSMC@aol.com
@NYCTHEMIC on the tweeter machine