What's up everyone and welcome to another blog here on GreenCollarGreenShirts.com. I hope this blog finds you sober and clear-headed!
I will warn you in advance, this is a double blog. (Again, I don't care about site hits, which is why I don't break this up into 7637846378934 sections. Your one site hit is good enough for me!)
This may also take a few seconds to load, since I have a ton of pictures in this blog. The next Rangers game isn't until Tuesday, so you got plenty of time to get through this, if you choose. Then again, if you're here just for the hockey stuff, you can skip the stuff about my time in St. Louis. However, I have found that the majority of my readers enjoy the tales of the road.
After a long work week, on Friday morning, I boarded a flight to St. Louis. For me, this was a bitter-sweet flight, because this was my last road trip game of the season. It would've been nice to see a road playoff game this season, but alas, that doesn't look like it's meant to be.
Someone like myself, who has been the conductor of the "TRADE LUNDQVIST" train for the last three seasons, I was happy to find out that Alexandar Georgiev, aka Alexandar the Great, aka AFR (Athlete From Russia) aka King George aka King Georgie the V, would be starting this game against St. Louis. Coming off of two impressive wins, I wanted to see the Rangers ride the hot hand. Furthermore, if you champion a true rebuild, you have to see what you have with Georgiev. Who knows, maybe Georgiev, and not Shestyorkin, is the goalie of the Rangers future. Time will tell.
For the Rangers, as we are now 10 games away from the end of the 2017-2018 campaign, it's all about getting to the off-season. However, before getting to the off-season, you have those pesky playoffs in the way.
In the time between the end of the season, to the end of the Stanley Cup Finals, (second week of April-second week of June) you will hear many rumors, suggestions and people being adamant on "WHAT HAS TO HAPPEN!" The bottom line is this – if Marc Staal and Henrik Lundqvist remain here, everything the Rangers do will be for naught.
As I've been preaching for years, you can't halfway rebuild a house. If you are of the thinking that Lundqvist and Staal, are the pillars for a Cup run, you are utterly lost. Lundqvist and Staal have more in common with the Rangers from the Emile Francis era and have nothing in common with the lionized 1994 Rangers.
There wasn't much news between the emotional win over Pittsburgh on Wednesday night and Saturday night's loss to the Blues. The only "big" news, that I see coming up, is the announcement of whenever Chytil and Andersson are called up. Until then, the Rangers will be content to skate out the end of the season. In turn, with faces like Gilmour, Pionk, O'Gara, Georgiev and others in the line-up, this is essentially the start of the 2018-2019 preseason.
I credit Coach Alain Vigneault for giving Alexandar Georgieve the start in St. Louis. After looking stellar in two wins over Carolina and Pittsburgh, why not? For all the idiots, yes I said idiots, embracing a tank, it's a faulty theory.
Many of these players are either young and playing for ice time next season. Other players are playing for a new contract in the off-season. These guys aren't going to shit the bed for you. How does it behoove these players to stink it up out there, for the future of this team? Do you think Ryan Spooner, Alexandar the Great, Vladdy Namestnikov, Kevin Hayes, Jimmy Vesey, Neal Pionk, John Gilmour, or anyone else for that matter, care about where the Rangers draft in the off-season?
I mean, sure, once the season is over, these players would like to see the team do well in the draft, but these guys are playing for jobs and money. New faces means less jobs for these guys. You can root for the tank, but to think the franchise, specifically the players on the ice, are going to be chewed up and thrown out, like a piece of AV's discarded gum, well that's not going to happen.
Plus, after all, this is hockey, not the NBA. You can't pull your starters in a game and then put out a squad of back-ups. While I get why people want a tank, to think the Rangers are going to purposely lose the next 10 games is just absurd.
I find it ironic and moronic, that the teenage wasteland, living the millennial life in their mother's basement, are largely pro-tank. These are also the same nerdy dregs of society people, that also complain about homework and whenever the latest Pokemon card will be released. These fans are easy to spot on the Twitter machine, as they are the ones with the well thought out "SZN" at the end of their handles.
I watched this game differently than most. After all, I was sitting behind the Rangers bench. Again, yes I know this is the Blue Collar blog, but blue collar money goes a long way at the Scottrade Center in St. Louis.
If you've ever sat real close at a game, it's easy to become diagnosed with ADD. There's so much going on. Besides the game on the ice, the 5 vs 5 game, the goalies and everything else, it's also interesting to watch the coaches, the line changes and bench management. You can hear the coaches and players talking and that's just something you'll never get on TV.
I didn't see the TV broadcast of this game, but did the cameras pick up referee Kelly Sutherland, having a nice and jovial chat with AV? It's just little things like this, that you don't experience on television.
In other words, there's just so much going on and you're bound to miss stuff. That's why when I do these road trip blogs, I try to give you a different experience & take. I'll let the chart guys tell you about Buchenvich's corsi. This is about the live experience and stuff you won't get elsewhere!
I know I have talked about this before, but it bears repeating. You can't be pro-tank or for a youth movement, then with your very next thought, bury someone like John Gilmour. As we'll eventually get to below, Gilmour made a mistake on the Brayden Schenn overtime game winning goal. He knows that. AV knows that. We know that.
However, what AV, the Rangers and the franchise also know, is that Gilmour is going to make mistakes. He's not here to be a Norris candidate. He's not here to be a game changer. He's here to learn. He's here to get a jump start on his development. He's here to audition for next season.
I mean, just look at this Gilmour kid, he looks like he would get ID'd to buy a 6 pack of O'Douls:
If we've learned anything about the new Rangers defense, it is that Neal Pionk has a tremendous upside. (Amazing how I was campaigning for Pionk and Lettieri to make this roster ever since the preseason, yet it took NYR until the season was practically over, to bring up Pionk.)
O'Gara is severely lacking to me and is not at an NHL level. Ditto Ryan Sproul. I think these two kids need more time in the AHL.
When it comes to Gilmour, I think he's on a level that's a peg below Pionk. I do think Gilmour has potential and hope to see it get reached. However, he is going to need to log NHL ice time for that to happen.
So when Gilmour flubs now and again, I don't understand these fans that bury him. I mean, these are the same fans openly rooting for losses and wanting a tank. So in one breath, you're belittling the guy for a mistake and in the next breath, you're doing cartwheels over a loss. Which is it?
If there's been any defenseman that deserves a serious look at, it's Brady Skjei. Once again, Skjei had a terrible game. It felt like he was out there for every goal allowed. Whether he's screening goalies, not moving his feet, turning the puck over, not able to clear the puck or whatever else you want to criticize him for, for a guy that's unexpectedly become a senior man on this Rangers defense, he has a long way to go.
And really, maybe that's the reality of it. Perhaps expectations are high for the much heralded Skjei, as he completes his second full NHL season. While still baby faced like Gilmour and the others, expectations are much higher. He's had a taste of the playoffs. He's played with high caliber partners.
The major issue with Skjei is that it seems he's regressing and not progressing. Sure, he could be a victim of his current environment too, because after all, he was playing with Shattenkirk for a while before 22's injury. He was also playing with Wade Redden 2.0, in Brendan Smith. He also logged minutes with Ryan McDonagh, the former Rangers captain who is now chasing a Cup in Tampa. Now, Skjei is playing with different rookies, so he's relied on more. That said, in this limited sample size, since the trade deadline, it's been uglier than Joe Micheletti ravaging his Lundqvist hair doll.
Before getting into today's recap, and really, at this point in the season, we all know what's going on here, let's talk about my time in St. Louis. After all, this is the only blog that does this type of stuff!
If drinking and gambling aren't in your wheel house, feel free to skip down to the ESPN.com box score! For those into such activities, continue onward!
Lumiere #nyr pic.twitter.com/ssIew2HqHJ

— BlueCollarBlueShirts (@NYCTheMiC) March 17, 2018

Whenever I do these road trips, I always try to get a hotel within walking distance of the arena. 95% of the time, these NHL arenas are in good areas and have a vibrant social scene. For the record, the only two NHL arenas that I've encountered, which are in shit hole areas, are Chicago and New Jersey. Even Detroit wasn't that bad. Then again, I stayed 5 minutes away, at the Windsor Caeser's Casino, in Canada, during my trip to Motown.
Any time there is a casino nearby, that's just a bonus. When I do these road trips, I try to book a room at a casino anyway. After all, most of the time I can get rooms for free. My entire Vegas stay was comped. Nothing ever closes at a casino, so it's just like being in NY. I can do what I want, when I want, as opposed to these barbaric laws, laws where bars close at 2AM!
I found the smoky ambience of the Lumiere casino, featuring a lingering thick cloud of cigar & cigarette exhaust, everywhere you went, to be soothing. Talk about being a pure degenerate. The tobacco aroma made me feel comfortably numb and took me to a happy place!
It's nice that in this PC world, where everything is green this or green that, gluten-free, peanut allergies, you can't do this, you can't do that and you have to put the toilet seat back up, that the casinos continue to encourage every vice imaginable. If they could legally offer blow and pot to their gamblers, you know they would.
On an aside, as someone who is known to puff a Parliament now and again, I find it's easier to bond in social situations, among strangers, than a non-smoker. As a smoker, you get this Anti-Christ reputation among the kale chip eating scumbags, that now plague our world. Fellow smokers understand the plight and unite together.
Seriously, next time you're at a bar, take a look around. You will always see the smokers talking with each other. It's just the way it works.
When I was at the game, when I stepped outside, in between periods, to get a smoke and some fresh air (Yes, ironic, I get it) my conversations with the smoking section of Blues fans were entertaining. Of course, I was wearing my Shattenkirk jersey, so that was a gateway topic to other things. I wonder what would've happened if I wore my Marty St. Louis jersey? St. Louis/San Loo-e, get it?
Oh – if this is your first time reading this blog, you've found a good blog to start with. These blogs always have tangents upon tangents, and eventually I make my way to the game recap! These road blogs just tend to have more material than most!
Speaking of Blues fans, I had no issue with anyone with the note on their jersey. I mean after all, it's not like we have an ORIGINAL 12 rivalry here! Blues fans were sympathetic to the struggle of the Ranger fan. Neither franchise is really successful. After all, the three Blues Stanley Cup appearances all occurred during the Great Expansion, when an expansion team was guaranteed a playoff spot. What happened in those three SCF's? The Blues got swept in three straight SCF's. (Twice by Montreal, once by the Bobby Orr Bruins.)
While the Rangers are known for getting players way past their prime or for getting elite players that turn into poo-poo once donning the Ranger blue sweater, the Blues are known for shitting the bed with elite coaches.
History lesson: which four coaches have the most wins in NHL history?
You ready?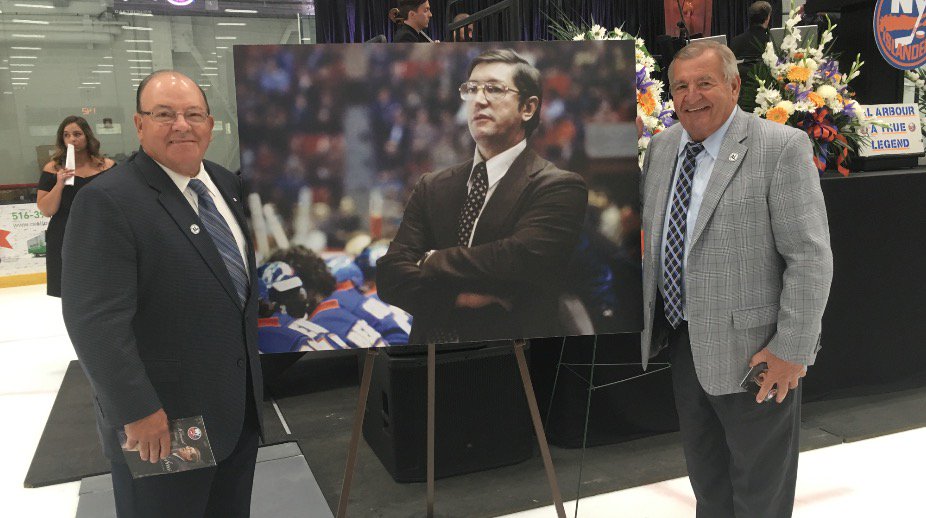 Most Wins as a Coach in NHL History
— 1.  Scotty Bowman – who has 9 Cup wins as a coach and four more as an executive.
— 2. Joel Quenneville – who won three Cups with the Blues biggest rival, in the Chicago Blackhawks.
— 3. Al Arbour – who won four straight cups with the Islanders.
— 4. Ken Hitchcock – who returned to Dallas this season, where he won a Stanley Cup in 1999.
All four of these coaches are Blues alum. Outside of Hitchcock, all of these men found success after leaving St. Louis. In other words, the top three most successful coaches in NHL history, all started in St. Louis, before moving on and achieving the ultimate goal (multiple times) elsewhere.
Even worse, when the Blues brought in a coach, fresh off a Cup, he alienated everyone in sight, including legendary Blues superstar, Brett Hull. This same coach also ran Wayne Gretzky out of town. Who was that coach? Why of course, it was Mike Keenan, who NYR GM Neil Smith & Mark Messier, couldn't wait to get rid of. (You'd think for the Blues, the fact that the Rangers, after a Cup win, wanted Keenan out of town, would be a warning sign, but alas, it was not.)
Can you imagine if this blog was just Rangers hockey all the time and without all my stories & ramblings? I might get these blogs down to 1000 words that way! But hey, as I write this, I'm on a plane and looking to kill time. Hopefully this "Inception" style of writing makes enjoyable reading!
Anyway, to finish up on Blues fans, I found them to be passionate about their team. They were also friendly, although they did give me some light ribbing on Shattenkirk. Just like the RANGER TRUTHERS, including yours truly, Blues fans think that goaltending is their biggest issue. Hard to argue that.
And to close the topic of casinos, I won $275 on blackjack and lost $225 on slots. Not a bad night. The $50 I made? That $50 was spent here:
My winnings were turned into Schlafly beers, which is a local brewery in St. Louis. Speaking of breweries…
After the casino shenanigans of Friday night, we set our alarm clocks and awaited Saturday morning, as the Budweiser brewery would then be hosting their next tour.
It was at this time, when we found out why hotel rooms this weekend were so expensive. No, it wasn't because of the St. Patrick's Day parade, the hockey game or the Budweiser brewery. It was because of some motocross event.
As JEFFREY and I awaited our Uber (Really, the best way to go in any town, because you make great conversation, learn new things and get tips about a town) we saw several maniacs racing down the street on motor bicycles.
These people were racing up and down the busy streets of St. Louis, while doing wheelies at a break neck speed. We just thought, "Wow, I guess this is what people do in St. Louis." We'd later find out, through our Uber driver, that there was a mega Motocross event in town. For the sake of prosperity, here's a link to that event: https://www.supercrosslive.com/events/st-louis-mo-2018-tickets
Apparently, people come out in droves for these redneck Olympics. (Oh no, I used the word "redneck", where's the PC police!?!) The fans of the sport of motocross, a sport that is commonly known as, "the bastard son of the Monster Truck", spend good money and travel from all over, to see these events. All these motocross fans in town, drove up hotel rates and it was tough to get a room in the city. In other words, I had to deal with JEFFREY's snoring, since we cut costs by splitting a room. His snoring sounded like one of these jacked up Huffy's!
After finding out about the powered up Schwinn fanbase, we were off to the Budweiser Brewery. I don't want to bore you with all the details about the BEECHWOOD AGING process, so here are a few pics and I'll finish this section with a funny story. (For more pics, just visit my twitter @NYCTHEMIC)
While I found the tour to be fun, let's be honest – I was there for the free beer. As much as mashing, milling, hops, barley and beechwood aging are all exciting topics, if you're going on this tour, you're going here for the freshest (and free) beer possible.
I'm not a Budweiser guy, nor do I like Bud Light. However, if you're in St. Louis, that's what you're getting. Despite being a Molson and a Miller Lite guy, I wanted to try a fresh Budweiser. At the end of the day, there wasn't much difference between the beer here and the tall boy you'd get at a bodega. Sure, the beer at the brewery is cleaner and tastes a little better than a bodega Bud, but it's not a mind-blowing experience either.
It was funny, while getting my Budweiser, they had to change kegs. The bartender filled up my glass half way, then had to change the keg, in order to fill my glass all the way. When I asked her if using two different kegs would alter the flavor, she took my question as a personal offense. It was like I pulled a United Airlines on her dog. Oh, and these people aren't entertained if you ask for a Miller Lite either.
Moving along, while I thought my small-talk question was valid, someone who was a pain in the ass was this guy:
There were about 8 different stops on the tour, where we would go to a station and the tour guide would quickly spout the same shit, that she's must've said 978637846786384693 times, during the course of her employment at Budweiser.
During this tour, there is a lot of outdoor walking, but you're mainly inside. Despite an overcast sky and despite being inside the majority of the time, my man with a "FARMING RULES" t-shirt (I shit you not) was rocking his sunglasses. "Shades", as we affectionately called him, would ask a million stupid questions at every station, such as "what are the best hops?" or "who manufactures these tanks?" My questions for him were, "Why are you wasting time? Don't you want the free beer?"
As JEFFREY so eloquently stated – I was hoping Shades would go back to his miserable existence and let Wikipedia answer his myriad of questions.
Oh and even better – when we finally got to the last stop, which is the bar where you get your free beer, Shades (Again, he's wearing a FARMING RULES t-shirt) is drinking his Budweiser with his pinky up and sipping & swooshing the beer, like it's a $76345763478963478963896 bottle of vintage wine. Fucking jackass. However, no matter where you go, there's always one of these guys.
All in all, I enjoyed the Budweiser tour for what it was. It's a free thing to do, and as a tourist who enjoys a belt every now and again and again and again and again and again and you get my point here, how can you pass up this opportunity? Another check mark for the bucket list.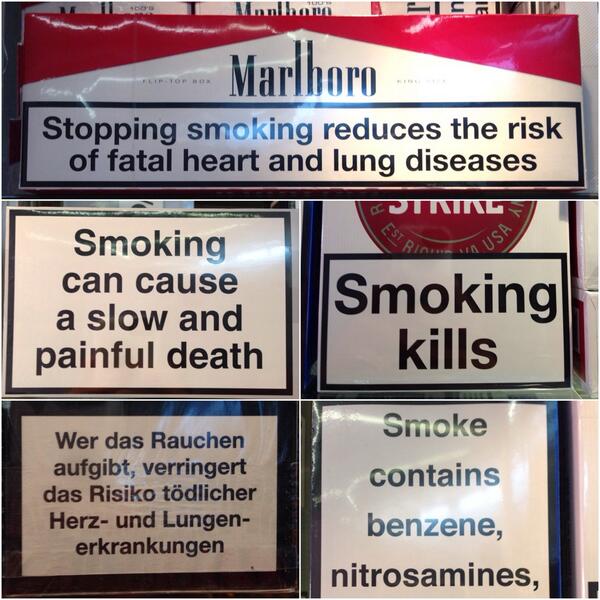 This Budweiser tour got me thinking, what if Marlboro, another American brand name, had tour of their factory? Seriously, I could write a whole SNL skit on this. Maybe someone already has. Either way, the humor you could get out of a TV sketch of a Marlboro tour, would be money.
I mean, obviously, the first joke would be "NO SMOKING" signs. Then you'd show the dead cowboys, disfigured fetuses, broken teeth, motocross fans, etc.
The perfect actor as the tour guide for this sketch would've been Phil Hartman. Will Forte, of the present day, wouldn't be bad for this either!
I'm telling you, I had a thousand jokes for this, including how menthol cigarettes are made, but I'm going too long on this as it is. However, if you can visualize this in your head like me, you're probably cracking up right now.
Hockey time.
As always, here are my last few blogs, in case you missed them:
---
---
---
---
And finally, before the game recap, as always, here's the official ESPN.com box score:
1st Period Summary

Time
Team
Scoring Detail
NYR
STL
15:49

Alex Pietrangelo (13)
Assists: Tage Thompson, Vladimir Sobotka
0
1
Time
Team
Penalty Detail
2:11

Chris Thorburn: 5 Minute Major for Fighting
2:11

Cody McLeod: 5 Minute Major for Fighting
10:22

Neal Pionk: 2 Minutes for Delaying Game – Puck over Glass
17:36

John Gilmour: 2 Minutes for Holding

2nd Period Summary

Time
Team
Scoring Detail
NYR
STL
0:42

Mika Zibanejad (23)
Assists: Jesper Fast, Chris Kreider
1
1
2:24

Nikita Soshnikov (1)
Assists: Chris Thorburn, Carl Gunnarsson
1
2
12:07

Mats Zuccarello (15)
Assists: Neal Pionk, Kevin Hayes
2
2
14:34

Mika Zibanejad (24) (Power Play)
Assists: Chris Kreider, Pavel Buchnevich
3
2
Time
Team
Penalty Detail
13:11

Chris Thorburn: 2 Minutes for Tripping
19:16

2 Minute Bench Penalty for Too Many Men on the Ice (Served by Patrik Berglund)

3rd Period Summary

Time
Team
Scoring Detail
NYR
STL
5:15

Alex Pietrangelo (14) (Power Play)
Assists: Vince Dunn, Jaden Schwartz
3
3
Time
Team
Penalty Detail
3:38

Paul Carey: 2 Minutes for Slashing

OT Summary

Time
Team
Scoring Detail
NYR
STL
1:02

Brayden Schenn (25)
Assists: Alex Pietrangelo, Vladimir Sobotka
3
4
Time
Team
Penalty Detail
No penalties this period
---
Goaltending Summary
Rangers

New York Goaltending

Player
SA
GA
Saves
SV%
TOI
PIM
A. Georgiev
33
4
29
.879
61:02
0

Blues

St. Louis Goaltending

Player
SA
GA
Saves
SV%
TOI
PIM
J. Allen
20
3
17
.850
60:47
0
I was pumped for this game to start. I had a few beers in me, I was right behind the Rangers bench, I could feel the ice in the air and I was looking forward to seeing what Alexandar Georgiev would do in net. Needless to say, I didn't know that Georgiev would be put to the test right away.
I guess I should get this out of the way too – yes, I don't like Lundqvist or his contract. However, every time Georgiev loses a game, because of my strong and vocal opinions about Lundqvist, I get tagged in a million twitter things saying, "GEORGIEV LOST!!! HE SUXXXXX!"
Really? It just goes to show you that people don't know the basis of my argument. I've always preached that you need to have value in net. You can't overspend at the goalie position. If you really want to talk shit, just look at how Raanta is posting better numbers than Lundqvist this season and on a worse team, in the Arizona Coyotes. The same Coyotes, that were the first team eliminated this year, from playoff contention.
You have to keep everything in perspective. Georgiev makes $8M less, has 13 years less of experience, but despite all that, is giving you better results than Lundqvist. You've also seen the team play better. This was his 6th start. I'm not expecting Patrick Roy here. What I am expecting is Georgiev to improve game-by-game. You already know where I stand. Buy out Shestyorkin and let Shestyorkin and Georgiev battle it out for the starter job next season. You need a full rebuild here. You wouldn't build a brand new house with dead wood from last century.
In a game that started off just like the loss to Tampa last week, the Rangers were dominated in the SOG department, 16-2, in the first period. Georgiev made a ton of great saves, including stoning Tarasenko on a two-on-one opportunity. For Georgiev, it's been a hell of a week, as on Wednesday, Georgiev also stopped Crosby and Malkin, on GOOD LOOKS.
There's not much to say about the first period. The Rangers didn't carry the momentum that they had from the win over Pittsburgh. I was checking Jim Ramsey behind the bench, because I wanted to see if he would check these guys for a pulse.
Unlike Tampa, St. Louis isn't going anywhere. For the Rangers to be so out-matched, against a team that's struggling just like them,  it was hard to fathom. It was just shot after shot, failed clear after failed clear and nothing happened offensively.
The best part about the period for me, was the chance to rile up the Lundswiss bots, by tweeting this:
Georgiev leaves the ice girl alone @HLundqvistFDN #nyr pic.twitter.com/G4p3BYJU75

— BlueCollarBlueShirts (@NYCTheMiC) March 18, 2018
It still amazes me how people defend Lundqvist for bruising up and attacking an ice girl. Always ignored in their argument is that he never did it to a male and that no other goalie has ever done this. The free pass Lundqvist gets, despite his numerous displays of cowardice, egotism, poor sportsmanship and arrogance, is unheralded. I've never seen anything like it.
Early in the period, Cody McLeod tried playing patty cake with Chris Thorburn. Thorburn won the fight in my opinion. McLeod held his own, but ever since he didn't do anything in Nashville, when his team was taking concussions left and right, I've been done with him. Well done with him as far as fan support goes! It's not like he's going to be here next season anyway, so even dressing him is a waste of time, especially with Vinni Lettieri in Hartford.
The Rangers would also take two penalties in this period.  Pionk and Gilmour, perhaps the next top pair of the Rangers defense, each took a penalty.
At the 15:49 mark of the period, the Blues finally got on the board:
1-0 bad guys. There was Skjei doing Skjei things.
Somehow, after one, it was only 1-0 Blues.
The Rangers got two fluky goals in this period. Zibanejad got this hum-dinger, 42 seconds into the period, to tie it up 1-1:
Two minutes later, Nikita Soshnikov would score, making the game 2-1. However, Zuccarello would re-tie the game, at 2-2, at the 12 minute mark:
While the goal was a little fluky, Pionk created the offense and Zucc stayed with it. Two minutes later, Chris Thorburn would get boxed for tripping. The Rangers would then score the Papajohn's goal, a power play goal at that, to make the game, 3-2, good guys. Here's Zibanejad, with his second goal of the game:
Unlike the first two goals, there was no doubt about this one. A great clean goal, and off a great pass from Chris Kreider.
While it didn't feel like it, the Rangers actually nearly doubled the SOG stat in this period, outshooting the Blues, 11-6. It was just a weird period, and somehow, the Rangers got three goals out of it.
(I'm sorry if I'm skipping a lot of stuff, but this game will be 24+ hours old by the time you read this, you miss some stuff being live, I was also focusing on stuff on the bench and I've already been typing for 2+ hours. Plus, these games are kind of like try-outs, as the season has been over for some time, despite me wishing my hardest for a shot at the playoffs.)
The Rangers let their foot off the gas in the third period, allowing the Blues to control the pace and the puck.
After Paul Carey was sent to the box for slashing, Alex Pietrangelo would score his second goal of the game, this time on the PP. 3-3.
The score would remain the same as we got to the end of regulation. For the Rangers, they sorta looked gassed. If this team was a playoff team, you'd be happy to get the point here. If you're a tank fan, you weren't pleased.
I thought the Rangers did a decent job of rebounding from a bad first period. However, by the time OT started, the team reverted to their error-prone ways. A Gilmour mistake and a great shot from Schenn, would send the Rangers, and my ass too, back to New York, at the 1:02 mark of overtime:
4-3, bad guys, your final in St. Louis. At least it was an entertaining game. I enjoyed my time at the Scottrade Center.
Of course, the detractors of my theory of "You'll never win a Cup with Lundqvist and his contract" were quick to get at me after the loss. I mean, with how many times their hero has let them down, they need some outlet to vent at. Plus, I have no problem being Lex Luthor to their Swedish Superman!
That said, once again, you can't hold a rookie, in his 6th start, to the same standards as a future HOFer, who is paid the most in the league and supposed to be the best in the world. I don't know if Lundqvist stops Schenn in OT. Then again, I don't know if the score is 3-0 Blues, after the first period either.
As I've been saying all along, ever since the rebuild, these games are giving us GOOD LOOKS at perhaps the future of the Rangers. If it's up to me, Lundqvist and Staal aren't in these plans.
For this game, I thought Neal Pionk and Alexandar Georgiev looked solid. The Rangers may have dumb-lucked themsleves into two talents for the 2019 playoffs. At the very least, Pavelec won't be back next season. Georgiev should be competing for back-up job. Of course, I would want Shestyorkin in that competition, but this is the same franchise, that despite no Cups with Lundqvist, will keep on changing the cast around him and not erradicate the problem itself.
In Pionk, I think he has to be slam dunk to be on this team next year. While this is stuff for the off-season blog, when you look at the Rangers defense, to me, only Brady Skjei is a lock. If you can move Staal somehow, you do it. Is Shattenkirk tradeable? Who knows? If this is a rebuild, is this something he wants to be part of? Then you have Brendan Smith. Remember him? Is he damaged goods or are we looking at a redemption story next season? I don't see O'Gara or Sproul here and with an influx of draft picks, coupled in with John Gilmour, it should be interesting to see who the six defensemen are on opening night.
There are 10 games left in the season. It's a matter of time before Andersson and Chytil are called up. We'll see if the Rangers bring them up together, or if they bring up Andersson first. (Chytil has played two games already this season and he can not play more than 9 games. If he does, the Rangers burn the rookie year on his contract and they have flat out said that they aren't doing that.)
Up next, a date with John Tortorella's Columbus Blue Jackets, on Tuesday night, at M$G. I assume Lundqvist gets the start, although fuck it, why not keep on riding Georgiev and see what happens? Then again, I guess Georgiev's back-up could use the work!
The Blue Jackets are at a do-or-die point right now. With a good stretch, they could finish in first place in the division. With a few losses, they could find themselves out of the playoffs. Either way, for Torts and the Jackets, they are a victim of their own division, and by making no significant moves at the trade deadline, are a sitting duck for either Tampa, Boston or Pittsburgh.
This was a long one! See ya Tuesday night.
As always, win or lose…
"Let's Go Rangers!"
Sean McCaffrey
BULLSMC@aol.com
@NYCTHEMIC on twitter