What's up everyone and welcome to another blog here on BlueCollarBlueShirts.com. In what turned out to be a pretty exciting hockey game, the Flyers edged the Rangers, 4-3, on Thursday night. As a result, the Rangers find themselves just one game closer to having that "E", as in eliminated from the playoffs, next to their name in the standings.
I've talked about the slow news days in between games, ever since the trade deadline. Obviously, before the deadline, there was nothing but news. However, with the Rangers rebuilding, and seriously, doesn't it feel like they've "officially" been rebuilding for years now, there hasn't been much news lately. That somewhat changed after the loss to Columbus.
Wednesday was a day full of injury news. Shockingly, the major injury story, out of Hartford, was light on details. Before getting there, let's hit the latest news & notes, on the players still up with the big club.
Henrik Lundqvist was scratched from tonight's game, as he is still sore from walking into a Gilmour/Calvert collision, which took place during Tuesday night's game with Columbus. As a result, ONDREJ THE GIANT, whose government name is Ondrej Pavelec, returned to the team, as the back-up goalie. This was his first game back, since being injured against Calgary on 2/11.
For Pavelec, his injury happened at the worst possible time. While this isn't exactly a Wally Pipp situation, Pavelec's injury, which saw him miss 18 games, allowed Alexandar Georgiev to get some starts. In turn, Georgiev has been amazing in his 7 starts. With Pavelec being much older and expensive, Georgiev's play has cemented the fact that Pavelec won't be here next season. In fact, unless Lundqvist is unable to return for the rest of the season, that 2/11 game against Calgary, may have been Pavelec's last start of the season.
You know my deal already. If it was up to me, I'd get rid of both Lundqvist and Pavelec, and for next season, I'd go with the commie comrades, in Shestyorkin and Georgiev.
There's no word on how many games Lundqvist will miss. For a guy who is a compiler and very much about himself, it must hurt his ego that he won't get his 30 wins this season. In other words, without Dan Girardi, Lundqvist will not get 30 wins!
Henrik Lundqvist sitting out because he's a bit sore from his tumble the other night.
Jacques Plante finished the game after taking a puck to the face in a Nov. 1959 game, played 69 of 70 games, won the Vezina and the Stanley Cup.
Hear that Henrik? pic.twitter.com/3uWnGkURYa

— Spud Springer (@SpudSpringer) March 22, 2018
For all the talk about Lundqvist being a "generational goalie", which I guess means that he's good enough to compile stats, but not good enough to win a championship, when I see the stuff about Plante, it really makes me think about the word "generation".
If you're a regular reader here, you probably know enough about me that I'm sick of what the world has turned into. Everyone is offended by everything. You can't make a joke anymore. People are chopping off their penises and using women bathrooms. The "tolerant" left screams obscenities and preaches violence if people don't agree with them. Everyone is a sexual harassing pervert. (On a side note, how do people even meet anymore? Even something innocent, like trying to pick up women at a bar, sounds like you're risking jail time these days!)
Everywhere you go in America, something that you once knew, and took for granted, has been pussified. The only thing that hasn't been pussified are women, because now you have a ton of women out there that used to be men. Hi Caitlyn! Hi Micheletti! (I'm joking calm down. And wow, here's another example of the world going to shit – I have to apologize after making a harmless joke.)
With that said, I'm not sitting here and promoting the opinion of the far right. I laugh at that stuff too. I mean most of it sounds like:  "WE NEED GUNS EVERYWHERE, IN OUR SCHOOLS, IN OUR CARS AND IN OUR VENDING MACHINES! CHRIST ALMIGHTY, JESUS WAS PUT ON A CROSS FOR OUR RIGHT TO BEAR ARMS. MURRICA!"
All I'm trying to say, is that this new generation, the millennial generation, brainwashed by liberal TV and stoner college professors, is the worst generation of America. It's Mike Judge's "Idiocracy", coming to life.
Oh yea, I had a point to make.
If Lundqvist is a "generational" goalie, then he is the face of today's pussified NHL. He's the shampooed hair of pansy America. He's the poster boy for tranny toilets.
I know I'm having some fun here, but when you look at goalies of old, and the stuff of today, it doesn't even compare. Plante, Bower, Sawchuk… while I don't agree with their off-the rink stuff (Read my Terry Sawchuck book review, located in the archives) these guys played the game with a reckless abandon.
Things are just different today. The NHL players union, as weak as it is, ushered in guaranteed contracts. You get paid when you can't play.
I know every generation complains about the generation before them, especially when it comes to way of life, music, movies, work ethic, etc, but as someone who studies/studied American History, there's never been a worse time in this country. This isn't a Donald Trump as President thing either. It's just the peanut allergy America, where ironically everyone is nutty all the time.
No more Lundqvist talk for the rest of the blog. I promise. I just wanted to vent on millennials!
Kevin Shattenkirk, who was rumored to come back last week, suffered a minor set back. However, he is still skating with the team, with a no-contact jersey on. Here's AV on Shatty:
"We had this discussion, I think last week when our doctors shut him down because the knee has swollen. Him and I both agree on this, even if it's one game it would be a good idea for his sake to get out there and play. People may disagree with that but if the knee is 100% we would like him to get in as many games as he can. It's just a matter now of getting into game timing and game conditioning and if the knee will continue to react positively."
"Mentally as a player you want to know if you can go and play. I just think that for his psyche and mindset it would be a good thing."
On Shatty returning this season: "I think very good, from what I have seen so far, I would say that within a couple of weeks, if things go the way they are supposed to go they are supposed to go he should be good to go."
I'm not going to spend to much time on this, as I've talked about this already. What's the point? Come back fresh for next season. Make 2018-2019 your comeback year. The last thing you need, is a freak injury, in the final games of a terrible season.
How about this news, coming from Larry Brooks, of the NY Post:
"Brendan Smith's miserable season has ended in almost predictably miserable fashion, The Post has learned.

The defenseman, who was assigned to the Wolf Pack after clearing waivers Feb. 9 in the midst of the first season of his four-year, $17.4 million deal, suffered a broken hand in a fight at practice this past Sunday with Vinni Lettieri.

According to capfriendly.com, a buyout of Smith would come at the cost of $1,091,667 in dead-cap space each of the next two seasons, $3,266,667 in 2020-21 and $1,266,667 for each of the three seasons following that. If he is unable to make the Rangers and winds up in Hartford again, his cap charge would amount to $3.325 million next season and $3.275 million the two years after that.

Kind of a pick-your-poison scenario."
It's been a nightmare season for Brendan Smith. After one good playoff series, Smith has fallen off a cliff, and has hit every conceivable branch on the way down.
When I hear a story of two players fighting in practice, the first question I have is, "WHAT HAPPENED?" For some reason, Brooks didn't feel like the details were worth mentioning. Then again, Brooks isn't Woodward and Bernstein.
Fights among teammates, in any sport, are not a rarity. In fact, some teams use those fights to unite and to overcome obstacles. However, fights like these usually take place at the beginning of the season, not at the end of the season.
One reader mentioned how Smith and his teammates have mock fights at the end of practice. I don't know if this was that, because as I said, no details were released. As far as I know, Lettieri could've slid into the DM's of Smith's new bride. In other words, this fight could've been horsing around or it could've been over something serious. Who knows?
Unless some team needs a bad contract to reach the salary cap floor, I don't see how the Rangers could move Brendan Smith. I wouldn't waste a buyout on him either, as if you're going to buy out anyone, I'd rather buy out Marc Staal. While it's more likely Shattenkirk rebounds next season than Smith, I can see Smith turning it around. No athlete wants to look like a fucking jackass and that's what Smith has been this season.
Obviously, I don't have Smith's contract in front of me, but I'm sure there has to be some sort of "good citizen/conduct clause", meaning Smith's contract could be terminated for a crime, drug test failure, or perhaps fighting with a teammate. To be clear, I'm just free-styling here, and don't know if that's true or not. I just know that other athletes have these clauses in their deals.
This injury is the direct result of the Rangers ineptness. Why Vinni Lettieri is in Hartford, is a question I've been asking for some time. What the fuck is the point of having Carey, Holland and the biggest question mark, McLeod, up with the team right now, when neither factor into the plans for the rebuild? Wouldn't it behoove the Rangers to give Lettieri, someone who is part of the rebuilding plans, some NHL ice time?
I'd like to get a clear answer on what happened with Lettieri and Smith. Hopefully a real reporter does their job and gets the scoop.
Speaking of the Rangers rebuild, there are three more players to talk about, before getting into tonight's game.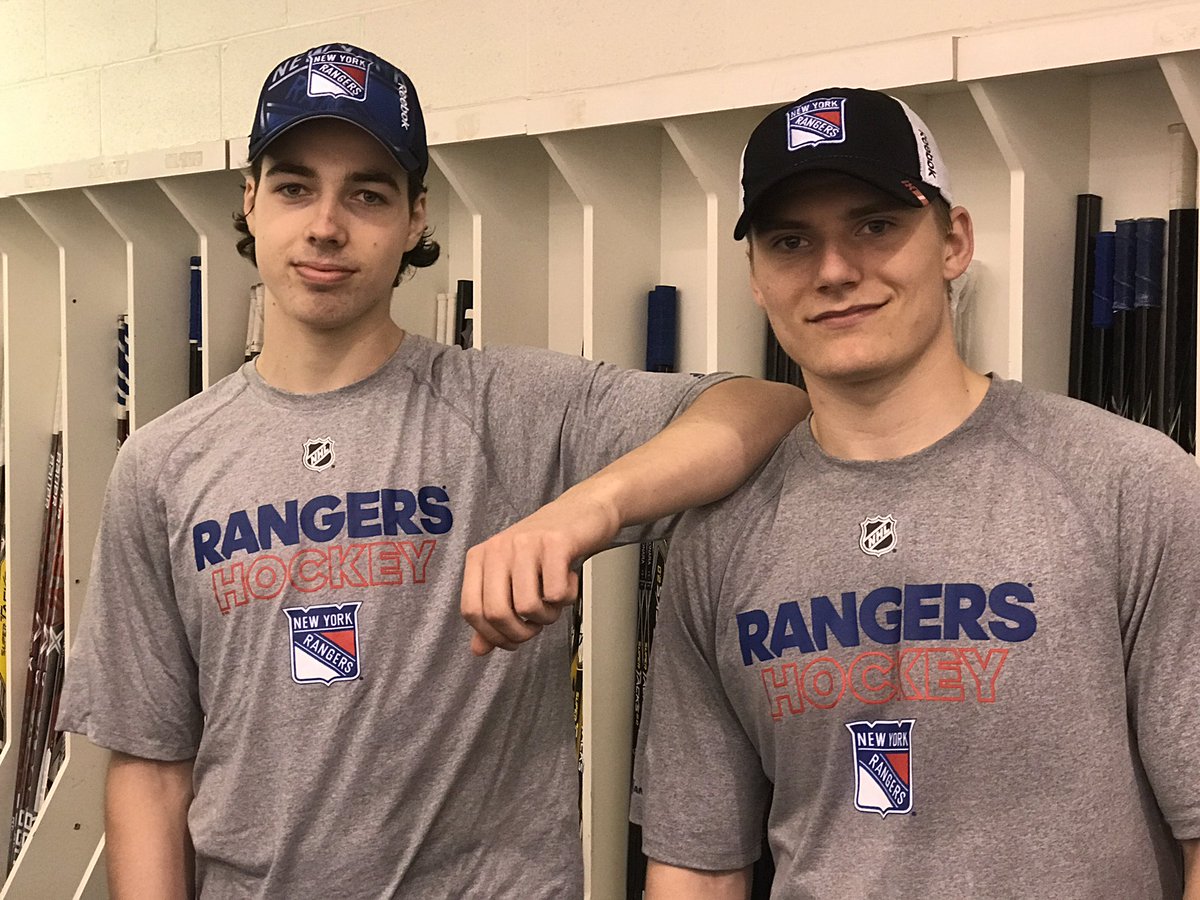 The latest on Chytil and Andersson is that they are supposed to be called up together. If that's the case, that will happen on Monday, against the Capitals. The reason it will be Monday is because after Saturday's game with Buffalo, the Rangers will only have 7 games remaining. That puts both Chytil and Andersson under the limit for games played, before the rookie contract kicks in.
I really hope the Rangers just call up everyone who they think has a shot at making the team next year. Wasting all these games, on players that won't be here next season, seems like a silly exercise.
And finally, speaking about someone who may also be here next season, let's close with the Ryan Lindgren signing.
From the Rangers:
New York Rangers General Manager Jeff Gorton announced today that the team has agreed to terms with defenseman Ryan Lindgren on an entry-level contract.

Lindgren, 20, skated in 35 collegiate games with the University of Minnesota during his sophomore year this season, registering two goals and seven assists for nine points, along with 51 penalty minutes. He played in 67 career collegiate games over two seasons with the Golden Gophers, registering three goals and 13 assists for 16 points, along with a plus-six rating and 116 penalty minutes. Lindgren was selected to the Big Ten's All-Rookie Team and was an Honorable Mention for the Big Ten All-Star Team during his freshman year in 2016-17, as he helped the University of Minnesota win the Big Ten Regular Season Championship. Lindgren was also an Honorable Mention for the Big Ten All-Star Team in his sophomore year in 2017-18, and he served as one of the University of Minnesota's alternate captains this season.

The 6-0, 202-pounder has represented the United States in several tournaments. Lindgren helped the United States earn a bronze medal at the 2018 IIHF World Junior Championship, and he won a gold medal while representing the United States at the 2017 IIHF World Junior Championship. He also served as the captain for the United States at the 2016 IIHF World U18 Championship, recording five points (two goals, three assists) and a plus-five rating in seven games to help the United States earn a bronze medal.

The Burnsville, Minnesota, native was acquired by the Rangers from Boston, along with a first-round pick in the 2018 NHL Entry Draft, forwards Ryan Spooner and Matt Beleskey, and a seventh-round pick in the 2019 NHL Entry Draft, in exchange for Rick Nash on February 25, 2018. Lindgren was originally selected by Boston in the second round, 49th overall, of the 2016 NHL Entry Draft.
We'll see if Lindgren can make the team next season. I mean, they could bring him up now, but he's going to Hartford. I say why waste time? I've seen enough of O'Gara and Sproul to know they are not ready. How could Lindgren be any worse?
In case you missed my last few blogs, here they are:
---
---
---
---
---
As usual, here's the ESPN.com box score of tonight's tilt, in the city of shit:
1st Period Summary

Time
Team
Scoring Detail
NYR
PHI
7:56

Travis Konecny (21)
Assists: Andrew MacDonald, Claude Giroux
0
1
13:53

Mika Zibanejad (26)
Assists: Neal Pionk, Jesper Fast
1
1
Time
Team
Penalty Detail
1:56

Jordan Weal: 2 Minutes for Hooking Jimmy Vesey

2nd Period Summary

Time
Team
Scoring Detail
NYR
PHI
3:46

Jakub Voracek (19)
Assists: Claude Giroux, Travis Sanheim
1
2
8:38

Travis Konecny (22)
Assists: Claude Giroux, Radko Gudas
1
3
17:03

Jesper Fast (12)
Assists: Ryan Sproul, Chris Kreider
2
3
Time
Team
Penalty Detail
3:31

Matt Read: 2 Minutes for Hooking Jesper Fast
3:31

Mika Zibanejad: 2 Minutes for Roughing Scott Laughton
3:50

Marc Staal: 2 Minutes for Tripping Andrew MacDonald
11:06

Kevin Hayes: 2 Minutes for Slashing Jordan Weal

3rd Period Summary

Time
Team
Scoring Detail
NYR
PHI
0:08

Oskar Lindblom (2)
Assists: Nolan Patrick, Andrew MacDonald
2
4
1:28

Jesper Fast (13)
Assists: Rob O'Gara, John Gilmour
3
4
Time
Team
Penalty Detail
8:21

Travis Sanheim: 2 Minutes for Elbowing Chris Kreider
Goaltending Summary
Rangers

New York Goaltending

Player
SA
GA
Saves
SV%
TOI
PIM
A. Georgiev
36
4
32
.889
58:15
0

Flyers

Philadelphia Goaltending

Player
SA
GA
Saves
SV%
TOI
PIM
A. Lyon
36
3
33
.917
60:00
0
Ever since "THE LETTER", the letter that Gorton and Sather sent out, informing fans of the rebuild, very rarely, has this team looked out of games. There's been the occasional bad match-up, like the game against Tampa, but for the most part, despite losing, the team, featuring many AHLers, are right there at the end of these games.
No matter who is on the roster, the Rangers still can't find a 6 vs 5 goal, when their goalie is pulled. Just imagine how many points this team would've had, if they could've scored on at least 5 of these chances.
Tonight's loss featured a familiar script – get outplayed in the first period a bit, give up a ton of shots, feature a porous defense, score some goals and come up short once the final horn blares. That said, what shouldn't be lost, is that the Rangers are right there in most of these games, and in these games against playoff bound teams. It's why I feel that despite a rebuild, the Rangers could march right back to the playoffs next season. After all, as I've said countless times, just look where the Flyers and Devils were at last year. Shit, just look at the Golden Knights!
With Alexandar Georgiev in net, making his fourth start in five games, a new Rangers rookie record, the Rangers continued to play an exciting brand of hockey. Georgiev would finish with 32 saves on 36 shots. On the other end, the Flyers, mired by goalie injuries, started rookie Alex Lyon, who beat the Rangers at the Garden a month ago. He finished with 33 saves on 36 shots.
If there was one thing I took out of tonight's game, it is that the Flyers will be one and done, come the playoffs.
I thought tonight's pregame show was one of the better pregame shows of the season. The broadcast was forced to talk about the newer players to the team. It would still be nice to get a player profile/interview with Georgiev, but maybe that's to come.
If there was any gripe I had, and it's not really a gripe, I just don't like when people start comparing Neal Pionk to Brian Leetch. You're setting an impossible standard to reach. You don't want to condition fans to expect Pionk to be Brian Leetch, just because he's on a hot streak. After all, look at Ryan Spooner. Players can cool off real quick.
In a new segment, which will close the final broadcasts of the season, was Stan Fischler talking Rangers history. This was bittersweet for me. The only reason the Rangers are doing this is because Fischler is retiring. The Rangers & the M$G Networks really missed the boat on Fischler. I've talked about this before. The M$G Networks should've had Fischler doing a TV series, even if it's only a half hour episode, of Fischler talking classic Ranger moments. It just amazes me, that for a team so rich in history, the Rangers largely ignore it. The Yankees and the YES Network are the leader in promoting the team & their history. I don't know how the Rangers can't see that.
Tonight's story was Fischler talking about the 1926 Rangers. He talked about how the Rangers turned Lorne Chabot into a "Jew", in an effort to draw Jewish fans. The flooding you hear? That's the sound of liberal tears, screaming about the word "Jew" being used. Maybe it's the pro wrestling in me, where Italians portray Indians (Chief Jay Strongbow) or how you always use an ethnic guy to draw a market (Sammartino and the Italians, Morales and the Puerto Ricans, Hogan and the Irish) but I enjoyed this story. Turning Chabot into a Jew was pro wrestling 101. It's all about the gate…. BROTHER.
It's gonna suck to lose Fischler. He's one of the last few living links to the different eras of the NHL. He's also the last Ranger link to Frank Boucher. Sadly, I think we'll see the goalie who shall not be named, have his number retired, before Boucher ever gets his due.
The Rangers started this game off in the Philly offensive zone, but it didn't take long for Philly to reverse the Rangers fortune. Georgiev was called on a lot in this period, making 15 saves on 16 shots.
Georgiev, despite the four goals allowed (I'd pin one of them on him and again, he's not making $8.5M a season and he's only in his 7th start, yet giving you better production than the highest paid goalie in the league) was solid tonight. He stopped several odd man rushes and even stoned Voracek on a "GOOD LOOK".
What I like about Georgiev, is that even at the age of 22, when things go bad, he's not screaming, flailing around all over the place, crying or shaking like Michael J. Fox after 10 Red Bulls. You can never tell what the score is with him in net, because he keeps the same cool, calm and collected demeanor, throughout the entire 60 minute duration.
Travis Konecny started the scoring at the 7:56 mark of the first. Credit Marc Staal with the assist:
Travis Konecny cuts in and goes top cheddar. pic.twitter.com/rEEJQVI7XP

— Sportsnet (@Sportsnet) March 22, 2018
While I expect guys like O'Gara, Pionk, Gilmour and Sproul to struggle, watching these last few games and seeing Marc Staal & Brady Skjei play like they've never seen a rink before, is frustrating.
It's like Staal and Skjei have several bets. The first bet, is to see how many times fans can spell their names wrong. Is it Staal? Or is it Stahl, Stoll, Stall or Stal? Is it Skjei? Or is it Shea, Shjea, Skhay or Skjey? The other bet is to see how many times they can screen their goalie in any given game. This is not a Georgiev thing either. This happens with the overrated goalie too.
1-0 bad guys.
After this goal, there was a large stretch of time where the Flyers kept attacking and the Rangers seemed content to just break up passing lanes with errant sticks. Pionk has quickly mastered that art and broke up several Flyer attacks.
The Rangers kept fighting though. After a huge save from King George, Zibanejad slayed the Lyon:
Zibanejad scores his 26th of the year to tie it 1-1, Fast & Pionk with the assists pic.twitter.com/0NmGqhYBMC

— Shayna (@hayyyshayyy) March 22, 2018
1-1, at the 13:53 mark. Of note, Zibanejad, despite all the missed games, is four goals shy of 30. That's pretty impressive. Oh, and as I talked about in my last blog, Zibanejad should take notice of what Daniel Bryan did. Perhaps HBOT could help Zibanejad in the off-season.
Georgiev continued to make key saves, as the game got to the end of the first period. A player who didn't have so hot of a game, was Vlad the Impaler. By the end of the game, he was benched.
To me, Namestnikov just had several lazy plays. There was one play where, despite no Philly defenders, he just skated into the zone and gave up the puck. Why give Philly the freebie? Isn't it amazing that with Miller now gone (who has been on fire in Tampa, just like Vlad, which goes to show you how great Tampa is) that Vlad is now in AV's doghouse, the same doghouse that still has Miller's water bowl outside of it?
1-1 after one period.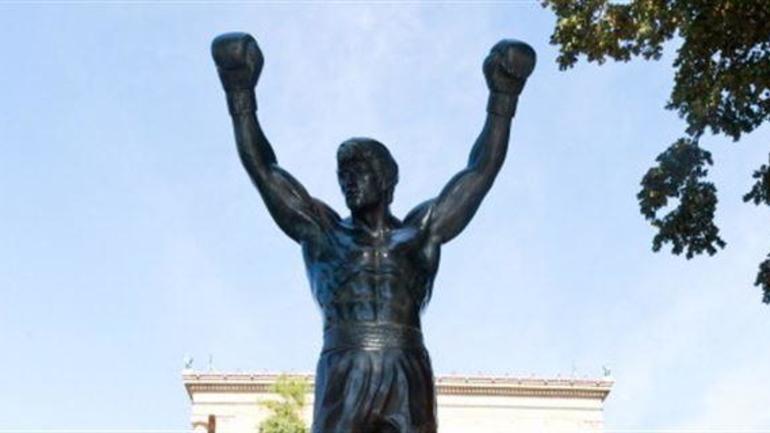 The second period started off like the first, with Georgiev having to make several key saves. I hate to sit here and turn this into the trash Marc Staal blog, but he had a terrible game. Whether it was screening the goalie, showing off his lack of puck handling or being a full blown mess out there, tonight wasn't a game for his future grand-kids to watch.
Philly gave the Rangers a few breaks in this period, icing the puck time after time. Here's Hakstol on the icings:
To me, while you can always overcome one bad call, as long as it doesn't happen at the end of the game, the referees turned the tide in this second period.
At the 3:31 mark, Matt Read hooked Jesper Fast. As Georgiev was going to the bench, Zibanejad was going to Lyon. Two Flyers cross-checked Zibby and pushed him to the ice. Instead of a powerplay or maybe even a 5 vs 3 powerplay, the refs called a roughing on Zibanejad. This is just bone-headed officiating, officiating that won't be held accountable. Seriously, this changed the game. The Rangers should've had a PP. Instead, the Rangers lost their best face off man and immediately after, on the four vs four, this happened:
JAKE VORACEK. WHAT A GOAL. 😱😱

TOP 10? @SportsCenter pic.twitter.com/9LWerSdkTf

— Broad Street Hockey (@BroadStHockey) March 23, 2018
Voracek skates through three Rangers, who were instituting the "El Matador" defense, and gets the goal. This is a highlight reel goal for sure, but a highlight reel goal that happened because of incompetent officiating. 2-1 bad guys.
If that wasn't bad enough, Marc Staal immediately took a penalty, to put the Flyers on the PP. Jesper Fast, who had a beast of a game, was the best Ranger PKer and helped to prevent a Flyers PPG. Speaking of the powerplay, both teams would finish 0-2 on the night.
Zibanejad would indirectly be part of another Flyer goal, this time at the 8:38 mark. Zibanejad missed a wide open GOOD LOOK at Lyon. Instead of the game being 2-2, the Flyers got the puck, marched down the ice, and made it two goal game, as Travis Konecny got his second goal of the night:

A screen, a deflection and a goal for the other team. I sound like Micheletti. 3-1 bad guys.
With the Rangers down 2 goals, I thought they could come back, but if you're a fan of the tank, you had to be happy with Staal, Sproul and O'Gara getting major minutes. They were all brutal tonight. This was almost as bad as taking the LIRR during a snow storm.
At the 17:03 mark, Fast got a fluky goal, but a goal that cemented the "GOOD THINGS HAPPEN WHEN YOU PUT THE PUCK ON NET" theory. Here's Fast's first goal of the night:

3-2 bad guys, off a goal that you'd normally see off of the stick of McDavid or Crosby. Good goal scorers get these bounces.
Somehow, in a period that seemed like it was dominated by the Flyers and the refs, the Rangers actually out-shot the Flyers, 15-10. With twenty minutes to go, the Flyers still led by one goal.
A funny part in this game was when Brandon Manning was baiting Cody McLeod into a fight. McLeod, like a donkey chasing a carrot, dropped his gloves & stick, while Manning skated to his bench. The M$G Networks hyped this up as Manning being scared of McLeod, rather than Manning out-smarting McLeod. Again, where's Lettieri? Shacked up with Smith's wife? Playfighting with Smith? Not giving us details of his fight with Smith?
The third period gave me Swedish flashbacks, as the Flyers immediately scored, at the 8 second mark:

We didn't know it at the time, but this was the game winning goal. I don't care who's in net, these goals just can't happen. 4-2 bad guys.
However, the Rangers weren't giving up. Immediately after, Fast scored his second of the night and was chasing a Fasttrick. Here's the goal:

4-3 bad guys, after great awareness from Fast.
The rest of the third period saw the Rangers get chance after chance and GOOD LOOK after GOOD LOOK, but either Lyon stopped them or the Rangers just missed. There were a few saves by the iron too.
Perhaps the most frustrating points of the third period is whenever Zibanejad and Kreider took the ice. They displayed great chemistry throughout the game and seemingly could've out-pointed the Flyers, like it was a pub dart match. They made beautiful passes and set each other up nicely, but like a bad porn star, could not finish.
After the Fast goal, we still had 17+ minutes of game time. While I'm pretty good with my predictions, once in a while I bomb, just like when I made this prediction:
This game isn't ending 4-3 #nyr

— BlueCollarBlueShirts (@NYCTheMiC) March 23, 2018
Oops. However, it's not to say that both teams weren't going for it. Great goaltending on both ends and missed opportunities kept the game at 4-3.
Another controversial play occured later in the game, at the 9 minute mark. The Rangers were on the PP. Zibanejad scored a goal, but before the puck went in, the refs immediately called it off, ruling the play was offside. This play wasn't even challengeable, as the whistle blew before the goal. On the ensuing replay, it looked like it wasn't an offside, but you couldn't challenge the play, since the puck was ruled dead before the goal. I hope the bank accounts of these refs are checked at after this game.
Of note, in a rare occurrence, AV was riled up. I felt bad for his gum, as it took a beating. Speaking of AV, while I'm not on the #FIREAV train like everyone else, how about this article, right before AV was fired by the Canucks:
As someone said on twitter (I forget who, my apologies), doesn't that read like a Larry Brooks article of today?
With the game winding down, the Rangers looked for the 6 vs 5 equalizer, but it was another futile attempt. What bothered me on this was Zuccarello, who had the puck with 35 seconds, just taking his time to set up a play. Listen, you're not Michael Jordan looking for the game winning shot with a 24 second shot clock. You need some sense of urgency here, and Zuccarello was as loose as Jared Fogle's prison-sized asshole.
4-3 your final from Philly. GOOD LOOKS, good effort and a good night for the pro-tank fans.
Up next for the Rangers, a team crappier than them, in the Buffalo Sabres. As far as who starts, I'd just keep riding Georgiev until he has a bad game.
I'll be back Saturday night. I can't believe we're a week away from the last home game of the season. Despite this down season, this Rangers season flew by. Waiting until October is going to suck.
As always, thanks for reading and "Let's Go Rangers!"
Sean McCaffrey
BULLSMC@aol.com
@NYCTHEMIC on the twitter