What's up everyone and welcome to a double-blog here on BlueCollarBlueShirts.com. If you're a regular here, you know my "steelo" by now. If you're new, thanks for the click. Just to get this out of the way for the new readers – I don't care much about internet traffic here, because if I did, I would break this blog up into 76789686786 different entries, put in text ads, bother you for patreon money and bury you with Amazon plugs. Instead, I just do one monster blog and call it a day. Feel free to read this all in one shot or over the course of many toilet breaks!
With that all said there's a lot to get into. In this blog, you'll get my "Gratoony The Loony" Book Review, NHL Awards Predictions, The Latest Islander Drama (and how it affects NYR), the Mike Hoffman nonsense, trade rumors, Barry Trotz, Dan Carcillo's campaign, light NHL draft talk, Ranger Rumblings & for those interested, a chance to win free tickets to the Rangers Draft Party on Friday night. Let's roll.
As always, before getting into the meat and potatoes of this blog, here are my last few blogs in case you missed them:
---
---
---
---
---
"Gratoony the Loony: The Wild, Unpredictable Life of Gilles Gratton" is the autobiography of Gilles Gratton, with an assist from Canadian sports writer, Greg Oliver. Going into this book, I was more familiar with Greg Oliver than Gilles Gratton, due to my work in the pro wrestling business, from a different lifetime of mine. Just saying "different lifetime" is the affect that this book has already had on me!
By the time you get to the end of the book, you are told that Oliver basically wrote the book in the words of Gratton and using the vernacular that Gratton uses. Players and family (and Gratton himself) said the book rings true to how Gratton talks.
When it comes to Gilles Gratton, he had a short career in professional hockey, spending a handful of seasons in the WHA and in the NHL. However, his career wasn't cut short because of lack of talent, it was because of a lack of drive. He simply did not care at all for hockey, a theme that is hammered home in this book repeatedly.
A mutual friend/acquaintance of both Greg and I recommended this book to me when it was first released last Fall. As stated, I was familiar with Greg's work, but when it came to Gratton's career, as someone born in 1982 (thus missing all of Gratton's career) all I really knew about him was that he was a weirdo with the cool mask from the era of the John Ferguson Rangers. When I saw the book drop to under $10 on Amazon (You can buy the book here:  "Gratoony The Loony") I figured it was time to pull the trigger. I'm glad I did.
The last book I reviewed on this site (linked at the top of this blog) was Patrick Roy's biography, which was 500+ pages, all written by Roy's father. While I found Roy's book to be informative, the other side of controversial periods of Roy's career/time were never explored. Roy was never wrong and that was that. In "Gratoony The Loony", (from here on in in, "GTL", not to be confused with "Gym, Tan, Laundry", for all you Jersey Shore aficionados) this book was the complete opposite of Michel Roy's tome of his son. To compare, GTL clocks in at under 200 pages, with Gratoony talking about all his highs, and more importantly, all his lows. I found this to be overwhelmingly refreshing.
I've reviewed a ton of books on this blog (You can see my book reviews here: BCBS Book Reviews) and read many more. Like most people, I always try to compare books to others and see where they stand. While I can't say GTL is the greatest book I ever read, I will say it's one of the better ones. Other readers may find the brevity of the book alarming, but I thought it was perfect memoir for a short career. While Gratton may have not liked hockey, let's be honest – the only reason I had any interest in cracking open this book was for the hockey stories.
GTL is a linear account of Gratton's personal life and career. Interspersed throughout the book are quotes from ex-players, family and friends about whatever period of time Gratton is talking about. As Ranger fans, Rod Gilbert is the biggest name to donate his time to this book, as he adds his two cents during Gratton's Ranger days.
As I'll illustrate below, what I liked about Gratton and GTL was Gratton's ability to openly talk about his faults. Not many athletes, or people in general, do that. For example, Gratton, when talking about his Junior Hockey days, talks about his perceived fakeness (my word, not his) from Ted McComb and the McComb family. Instead of just burying McComb, (Ted's father in this instance) Gratton had Ted McComb tell his side of the story. McComb even adds some divisiveness in his recollection of his encounters with Gratton. Other autobiographies would've edited McComb's comments, if they would've even asked McComb for a comment at all.
Gilles Gratton is not your normal athlete. This isn't a book about his drive and dedication to the sport he loves. Far from it. Instead, it's a tale of an R-rated lifestyle from the 1970's, with an epilogue of what he's doing since then. Gratton, as a player, would be more proud to boast about his partying stories, rather than talking about shutouts. In fact, he never even cared about stats, as he admittedly would be checking out girls in the stands, if he had a lead in the third period. Gratton would also go on to saying, in GTL, "Who cares about winning the Stanley Cup?" If you're a paying customer/season subscriber of a team, you don't want to hear your goalie say that.
Gratton has a pretty good memory when it comes to recounting events from 40-50 years ago and shares stories about his personal life in this book. It's hard to call Gratton hypocritical, but in one sentence he's somewhat lambasting his brother, ex-NHLer, Norm Gratton for being an alcoholic, but then spends 1/2 the book talking about what he was doing when he was drinking. He even talked about blowing off playoff games so he could go out drinking. Gratton also talks about not liking certain coaches or players, but in the same respect, Gratton didn't show them respect and obviously didn't care about the game they loved either.
When I finished GTL, I thought there were two ways to look at it. Obviously, the hockey fan in me is frustrated and disappointed. Gratton had a natural born talent, not only to play music (He can play any song he hears on a piano or a guitar, which is an incredible feat in itself) but to play hockey too. He threw it away, acted childish and kind of snubbed his nose at it.
On the other hand, there is more to Gilles Gratton than a brief professional hockey career. There is Gratton, the human being. If you read the book from that perspective, you will find the ending to be more happier than one of Gratton's tours to a NY bathhouse.
When it comes to GTL, Gratton & Oliver know the market/demographic. Hockey fans are buying this book. That's why after the book is done discussing Gratton's career, there is a short chapter on meditation and yoga, which to much surprise, isn't exactly in my wheelhouse. I don't see most hockey fans caring for this section of the book either. It just comes off as whiny "woe is me" Zen nonsense, at least in my jaded eyes. (I should say I'm an atheist and don't believe or could get into any religion, universal belief, nor have a drive to find an "inner peace." Maybe that's the NYer in me.)
In fact, the hockey fan in me thinks that after Gratton threw away his hockey career, he was a man who lived at home with his parents for a large portion of his adult life. I can get if he left hockey to chase big bucks or to find success elsewhere. Instead, at the expense of his family, he spent time traveling all over the world to find inner peace and the meaning of life. He also sought out of body experiences. That doesn't scream responsible adult to me.
If you're non-sports fan, looking for a great story, GTL is for you, as Gratton has surely lived an interesting life. As Gratton got older, he did a complete 180 and became a family man. It is there where Gratton finally silenced his demons and found his goal in life – to be a successful role model to his children. I think by the end of GTL, you will think Gratton found the inner peace and nirvana, that he first thirsted for, since the days of his childhood.
Here are some excerpts from the book, with my comments included, from Gratton's wild ride:
(The following photos are all from "Gratoony the Loony" and are being reprinted without permission. Let's hope I don't get sued. Come on now, I'm plugging the book here!)
Oh I'm gonna love this book @gregmep #gratton pic.twitter.com/3OzJrH1xFE

— BlueCollarBlueShirts (@NYCTheMiC) June 19, 2018
Just like another Rangers 33 in Cam Talbot, Gratton had a better mask than Lundswiss. #gratton pic.twitter.com/nrAtKgQ38h

— BlueCollarBlueShirts (@NYCTheMiC) June 19, 2018
Not often does an autobiography ask someone who doesn't have pleasant things to say for comments. This is the complete opposite of the Roy book I recently reviewed. #gratton pic.twitter.com/HUUedQsvzG

— BlueCollarBlueShirts (@NYCTheMiC) June 19, 2018
I've read a bunch of books on the WHA & love when @CamConnorNHL talks his WHA days on his podcast, and hearing Gratton talk WHA is great in this book. The money was nuts! #gratton pic.twitter.com/V8sekTSCwb

— BlueCollarBlueShirts (@NYCTheMiC) June 19, 2018
Do you know anyone in the world that would do this for you? Holy shit. #gratton pic.twitter.com/iOlZtY0mbN

— BlueCollarBlueShirts (@NYCTheMiC) June 19, 2018
Gratton brought personality and marketability to the Mask. I'm surprised more teams don't try to sell replicas. Seems like easy cash. #gratton pic.twitter.com/Y2OhUUdfg3

— BlueCollarBlueShirts (@NYCTheMiC) June 20, 2018
Isn't this the stuff we want to read about? Gratton hooks you right away. #gratton pic.twitter.com/rQiAv2FWWQ

— BlueCollarBlueShirts (@NYCTheMiC) June 20, 2018
Gratton had an interesting childhood, void of any discipline #Gratton pic.twitter.com/v7sbGWODQx

— BlueCollarBlueShirts (@NYCTheMiC) June 20, 2018
Common theme in this #Gratton book – Gratton didn't care much for hockey. It was a distraction or something to do. pic.twitter.com/mJvHzRbxl6

— BlueCollarBlueShirts (@NYCTheMiC) June 20, 2018
Debatable if NHL refs of today are better than these WHA refs #gratton pic.twitter.com/quIi48TzLB

— BlueCollarBlueShirts (@NYCTheMiC) June 20, 2018
Instead of hookers in the locker room, teams hire commentators like Micheletti to fellate them #gratton pic.twitter.com/ek1ZKxXK1h

— BlueCollarBlueShirts (@NYCTheMiC) June 20, 2018
Taking his dick out on airplanes and riling up arenas during work, Gratton was pro wrestling, perhaps living like a Ric Flair. In 1974, Jim Coleman, a famous Canadian sportswriter equated Gratton to a pro wrestler. #gratton pic.twitter.com/TTDjhIhjTB

— BlueCollarBlueShirts (@NYCTheMiC) June 20, 2018
This is probably what #Gratton is most known for, besides the masks pic.twitter.com/M8bBxv6ivQ

— BlueCollarBlueShirts (@NYCTheMiC) June 20, 2018
Gratton admits he screwed up the end of his WHA career and the beginning of his career in the NHL. A chance meeting with Garry Young, eventual coach of STL, sank him from day one, but it was Gratton's own doing. #gratton pic.twitter.com/9LmBl9FP0O

— BlueCollarBlueShirts (@NYCTheMiC) June 20, 2018
Here's @StanFischler 's reaction to Gratton's signing #Gratton pic.twitter.com/FWHbSLhyR6

— BlueCollarBlueShirts (@NYCTheMiC) June 20, 2018
70's #nyr stories #Gratton pic.twitter.com/iXaHcS5Vx2

— BlueCollarBlueShirts (@NYCTheMiC) June 20, 2018
Rod Gilbert and Gratton hit it off & lived together. Espo & Gratton didn't get along. #gratton pic.twitter.com/4lKiBlEWNN

— BlueCollarBlueShirts (@NYCTheMiC) June 20, 2018
Hard to root for Gratton. He later talks about Gilbert essentially "slipping him a mickey" before a start. #nyr lost the game. #gratton pic.twitter.com/hEB7RKQdER

— BlueCollarBlueShirts (@NYCTheMiC) June 20, 2018
Gratton spent 14 years meditating & having out of body experiences #Gratton pic.twitter.com/yYoyuKpTPv

— BlueCollarBlueShirts (@NYCTheMiC) June 20, 2018
---
As you can tell from the above excerpts, Gratton wasn't shy when talking about his off-ice exploits!
For fans of Gratton or for fans of the NHL from that era, they will enjoy hearing about Gratton & his shenanigans. All of Gratton's famous "accomplishments" are discussed in detail, whether it's the Lion's Mask, skating around practice naked (He did it for charity), the Dead Fish, and partying all over the NHL and WHA. Of course, readers must be reminded that these are stories from 40 years ago and not what Gilles Gratton is today.
I think fans who weren't aware of all of Gratton's work will find this book interesting. As someone who wants to see his New York Rangers win a Stanley Cup, I admittedly kept saying "I don't get it" or "what the fuck?" as Gratton continually talked about his disdain or lack of concern about hockey. Again, if you focus on Gratton, the human being, you may have a different outcome, but when I left reading this book, I thought "what could've been?" After all, Gratton was praised for his ability at every level, with the only criticism being "when he cares."
However, in conclusion, this book did illicit an emotional reaction out of me, and that's really all you want when reading a book. Some may enjoy Gratton's spiritual healing stuff. To me, it's a bunch of bullshit brought on by too much drug use. In fact, as Gratton brings up in the book, if they had sport psychologists in his day, his career and life could've wound up differently. Who knows, maybe a sports psychologist could've found a cure for Gratton's depression or knowledge of self, which would've allowed him to enjoy his talent as a premier goalie. We'll never know.
Gilles Gratton isn't "wasted talent", as Sonny was in "Bronx Tale". At the end of this day, as you're reading this review, keep in mind this is the opinion of just one hockey fan who cares more about Gratton's career than Gratton's expensive pilgrimages to India.
Unlike Gratton's lack of interest in hockey, I found Gratton's "Gratoony the Loony" autobiography to be a great read and I would highly recommend it to anyone. Being a short book, it's an easy summer read on a lazy summer day. If you do check it out, feel free to discuss it with me. I'd be interested in knowing what others thought, especially fans from Gratton's era.
---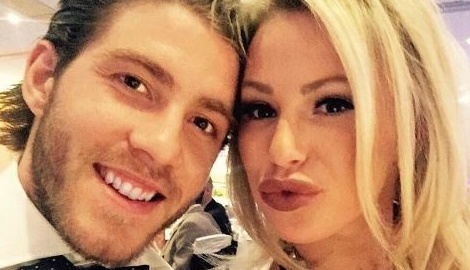 Now let's talk some of the stories making the rounds.
It's been a wild few weeks in Ottawa, where a man chasing a woman and a crazy woman has put the franchise in turmoil. For those unaware, here's the story from CBC.ca:
The Ottawa Senators sent Mike Hoffman to the San Jose Sharks for Danish winger Mikkel Boedker after allegations Hoffman's girlfriend had been harassing his captain's family.

Within three hours, the Florida Panthers announced they'd acquired Hoffman from San Jose in exchange for three draft picks.

News broke last week that Melinda Karlsson, the wife of Senators captain Erik Karlsson, had filed an order of protection against Hoffman's girlfriend Monica Caryk.

In an application for a peace bond filed May 4 in an Ottawa court, Melinda Karlsson alleges that Caryk posted hundreds of derogatory online messages aimed at her and her husband.

"Today's trade showcases our determination to strengthen the future of the team by improving chemistry, leadership and character in the locker room and on the ice," said Senators general manager Pierre Dorion in a news release.

"We are confident it is a step in the right direction for the long-term success of this organization."

Both wingers are 28 years old and have scored just over 100 goals in the NHL, though Boedker has played three more seasons.

"Mikkel Boedker is a competitive, versatile, two-way forward who can play both wings," said Dorion.

"He has a track record of playing his best hockey in the most important games, including the playoffs and internationally."

Ottawa also picks up defensive prospect Julius Bergman and a 2020 sixth-round draft pick, sending defenceman Cody Donaghy and a 2020 fifth-rounder to northern California.

Less than three hours after the trade was announced, the Florida Panthers announced they'd acquired Hoffman and a 2018 seventh-round draft pick from San Jose in exchange for Florida's 2019 second-round pick and their 2018 fourth- and fifth-round picks.

The alleged harassment story was one of the latest development in a turbulent stretch for the Senators.

Last week, the Senators suspended assistant general manager Randy Lee, who has a court date in Buffalo next month for a harassment charge.

In May, former captain and fan favourite Daniel Alfredsson was quoted saying at an event in Ottawa he hopes the Senators are sold to an owner other than Eugene Melnyk to ensure their future in the nation's capital.

Billboards were put up earlier in the year in Ottawa with the hashtag #MelnykOut. Before an outdoor game in December in Ottawa, Melnyk threatened to move the franchise if attendance didn't pick up.
This story just doesn't make any sense to me. Allegedly, Hoffman's girlfriend was/is making fun of Melinda Karlsson for having a stillborn child. Who the fuck does that? Monika Caryk has yet to openly refute these claims in a public statement, but obviously, this is a situation that we don't have all the details about.
As far as the trade? Here's my reaction:
I heard Mike Hoffman's girlfriend made fun of Joe Thornton's wife's beard, hence the trade to Florida. Luongo's wife has already filed a restraining order against Hoffman's woman.

— BlueCollarBlueShirts (@NYCTheMiC) June 19, 2018
The Hoffman trades made me think – if Old School Glen Sather was still around, I could see Senile Sather trading two first round picks for Hoffman. Then again, Sather may not want Hoffman's girlfriend bullying Lundqvist's girlfriend, a one Joe Micheletti.
Joking aside, what Caryk did to Mrs. Karlsson is disgusting. I'm waiting to hear Caryk's side of the story, because I just can't fathom how anyone could troll/bully/whatever the word is, anyone for having a stillborn child. It's one thing for me to make jokes about Lundqvist and call him Lundswiss, it's another to attack one of the most tragic events any family could suffer from. I just don't get it.
As far as Hoffman goes, like it or not, his girlfriend better be some sort of special, because if she isn't, this alleged pyschopath just cost him his spot in Ottawa and hurt his reputation in the league. What an ordeal for him. He went from the worst market in Canada, to the worst market in California and landed up in perhaps the worst market in the league.
We'll see how this all pans out, but if the stuff about his girlfriend is true, you know what they say – "there are plenty of fish in the sea." Might be time to toss this one back.
---
I'll talk more about Karlsson and his situation later on in this blog, when I get to the Free Agency/Trade rumors.
Tonight, on NBCSN, the NHL will hold their annual awards ceremony. Some detractors may say the NHL has gone overboard with this show, but to me, it's something fun to watch on a slow TV night. I will say, I'm a fan of these awards, but it wouldn't hurt the NHL to limit the amount of awards. The show is somewhat turning into a participation trophy award show. Even with all the awards being doled out, guess who isn't nominated for any? The highest paid goalie in the league of course, a one BABA SHAMPOOEY, (Credit: Jim Schmiedeberg of BSU Radio) the underachieving Henrik Lundqvist.
Let's take a look at the plethora of awards being given out and my predictions on each:
(Note: for complete nominee listings and previews, check out NHL.com or visit https://www.nhl.com/fans/nhl-awards-event directly.)
VEZINA TROPHY (BEST GOALIE) – Andrei Vasilevskiy would've won this hands down if it wasn't for his play down the stretch. Rinne could steal this award. Hellebuyck is the darkhorse here. Hellebuyck has the numbers & will get attention for how much he meant for Winnipeg's success this year. Hellebuyck supporters may say that Tampa and Nashville had more support & star power than Hellebuyck, but who stole more games? This was once Vasilevskiy's award to lose and I wouldn't be surprised if he played himself out of this. That said, I felt that Vasilevskiy won more games for his team than the other goalies, so I'll take him to win his first Vezina.
HART TROPHY (MVP) – This is a wacky one this year. To me, hands down, Connor McDavid was the best player in the entire NHL and should've repeated here. However, the Oilers didn't make the playoffs and that's factored into this voting. The candidates, Hall (NJD), MacKinnon (COL) and Kopitar (LAK) all saw their teams bounced out easily in the first round. So how much does making the playoffs really matter when discussing a regular season award? Hmm. Obviously, I'm an East Coaster, but with no love for the Devils. I was more exposed to Hall than the other two players, but regardless of the right coast bias in me, I still think Hall was better than the MacKinnon and Kopitar. This award will burn asses in Edmonton, as I see Hall taking this.
SELKE TROPHY (BEST DEFENSIVE FORWARD) – I always found it funny how the NHL comes up with their candidates for this. To me, there are better penalty killers in the league than Bergeron, Kopitar and Couturier. Plus, none of these three match the production or hitting power of an Alex Ovechkin. I'll take Kopitar to win this toss up of an award.
NORRIS TROPHY (BEST DEFENSEMEN) – Victor Hedman looks to beat out brand names in PK Subban and Drew Doughty. I didn't watch much of LA this year (outside of the playoffs & the playoffs don't matter in these awards) and can only judge Doughty on what I've seen in the past and by looking at his stats from this season. Hedman probably had the best season of the three. If you were starting a team, ala VGK, you'd want Hedman as your first pick out of the lot. If you were looking for one player to win right now with, it's PK Subban. Because of that, I'm rolling with PK Subban here.
LADY BYNG TROPHY (MOST GENTLEMANLY) – As a Frank Boucher guy, I guess I should love this award, as they gave Boucher this trophy to keep many moons ago. However, is it really an honor to be the most gentle in a world where being aggressive and tough is the way to win Cups? Barkov, O'Reilly and Karlsson (The Vegas one, not the Ottawa one) are your candidates. Truth be told, I don't care who wins this. I'll just take William Karlsson here, as I believe Vegas will sweep this whole show.
BILL MASTERSON TROPHY (DEDICATION TO HOCKEY) – Well here's the anti-Gilles Gratton award! Brian Boyle, Roberto Luongo and Jordan Staal are your candidates. This usually goes to someone who overcame something big, which is why I'm surprised no one from Vegas was nominated as a finalist. Each of these three overcame something big – cancer, a school shooting and a stillborn baby. I don't know how you pick which person overcame a bigger tragedy. With school shootings every day & cancer everywhere, I'll go with Jordan Staal. That's one personal battle that no one ever deserves. Again, I just don't know how else to break this award down, so I hope that didn't come off wrong.
CALDER TROPHY (ROOKIE OF THE YEAR) – To me,  BROCCCCCCKKKKKK BOOOOOOESSSSER (Paul Heyman voice) was the runaway for this award. Then he got hurt. Clayton Keller is a nice name to round out the finalists, but he's not winning this. Yes, I'm an east coast guy, but I fucking hate the Islanders. However, I can't deny how great Matt Barzal was this season. He's your hands down, no doubt about it, winner.
MARK MESSIER NHL LEADERSHIP AWARD – You won't see Lundqvist here! Wayne Simmonds, Blake Wheeler and Derek Engelland are your finalists. As stated, I think Vegas sweeps these awards. What Vegas did was historic, so I don't see Simmonds or Wheeler bumping Engelland off.
JACK ADAMS AWARD (COACH OF THE YEAR) – Jared Bednar (COL) and Bruce Cassidy (BOS) will watch Gerard Gallant, of the Vegas Golden Knights, win this. I wonder what the odds are on Gallant winning? 15000:1?
TED LINDSAY AWARD (BEST PLAYER IN THE NHL AS VOTED BY THE NHLPA) – This is the MVP, in the minds of the player's, award. MacKinnon and Hall, who are in the Hart running are up for this award.  Kopitar, the other Hart nominee, is not. In his place here is Connor McDavid. I think McDavid wins this in a landslide, and should've been in the Hart running to begin with. I get the whole playoff argument, but there are exceptions to unwritten rules. No one was better in the NHL this season than Connor McDavid.
GENERAL MANAGER OF THE YEAR – If George McPhee doesn't win this, the fix was in. Yzerman (TBL) & Cheveldayoff (WPG) understand.
KING CLANCY AWARD (MOST CHARITABLE/HUMANITARIAN) – The Sedin brothers, in their last season are in the running for this award. They may win because of that fact alone. Send them out on a happy note. Jason Zucker of Minnesota is in contention, but he's not a name brand guy either. PK Subban still does charity work in his former home of Montreal, plus the work he does in Nashville. I think Subban should win, but I think the NHL goes sentimental here and goes with the Sedins.
You can watch the full awards at 8PM on NBCSN.
---
The biggest news since the completion of the Stanley Cup Final is that Barry Trotz is done in Washington. You can google "Barry Trotz" for the millions of stories and op-ed pieces about this news. After reading a ton of articles about this story, I feel that USA Today summed it up pretty well:
Coach Barry Trotz's resignation as head coach isn't the best outcome for Washington Capitals players who found their highest playing level under his command in winning the Stanley Cup.

But it might have been the most workable solution for Trotz and Capitals management.

For much of this season, the buzz around the NHL was that this would be Trotz's last season in Washington.

Trotz's departure seems to be about money and respect.

Although his contract was expiring at the end of this season, he was not offered an extension beyond one that kicked in only if he won the Stanley Cup, according to a person with knowledge of the contract. The person requested anonymity because of the sensitivity of the issue.

Trotz had a two-year extension clause, with a modest raise, that was triggered if he won the Stanley Cup, according to the person.

The fact that his associate coach Todd Reirden's contract was extended this past offseason beyond Trotz's suggestion gave rise to the belief that the Capitals were preparing to move on without Trotz.

Even after general manager Brian MacLellan was given an extension in March, there was no mention of an extension for Trotz, who led the Capitals to the playoffs in each of his four seasons.

Trotz made it clear during the playoffs that he had a special fondness for this group, and said after the team won a Stanley Cup that he "absolutely" wanted to come back.

According to capfriendly.com, Trotz was making $1.5 million, which doesn't put him among the league's highest-paid coaches. Mike Babcock is working on a $50 million contract in Toronto that pays him an average of $6.25 million per season. Chicago's Joel Quenneville is at $6 million per season and Montreal's Claude Julien is at $5 million per season.

Trotz is considered among the league's best coaches, and he wanted to be paid accordingly. That's where money melds into a respect issue. The modest raise wasn't enough.

The Capitals didn't want to meet Trotz's asking price, and maybe it afforded both sides with the opportunity to move on.

Even though Trotz genuinely liked the Capitals team and city, he has probably been prepared for the likelihood that he wouldn't be back. There's no reason to feel sorry for him in this situation. He is now a hot free agent, and he's eventually going to receive a contract that will pay him like a top coach.

The New York Islanders have the only vacancy currently, but he doesn't have to jump at that opportunity. It wouldn't hurt Trotz to decompress, take time off and wait for an opening next season. It's not hard to look around the NHL and see coaches who will be on the hot seat heading into the 2018-19 season.

In fact, it's not unthinkable that a general manager might decide to dismiss one of those coaches now to hire Trotz immediately. Trotz is going to be out of work only as long as he wants to be. 
My good buddy, Joe DiLeo, one half of the Car JoeMeZ podcast (I'll answer your pressing question – he's the Joe in the Car JoeMeZ podcast) and I, were discussing Barry Trotz after the Caps Cup win. Joe was adamant that no matter what, Capitals owner, Ted Leonsis, would let money dictate the Trotz issue. Not even two weeks after winning the Cup, Trotz is out of Washington because of money. This is after Leonsis said he would pay Trotz and do whatever it took to keep Trotz in Washington. To his credit, Joe was right and I was wrong.
I truly believed that Ted Leonsis would give Trotz the money he's worth. Maybe that's me being a fan and not living in reality. From most reports, Leonsis didn't even want to give Trotz $2M, even when Trotz's market rate is $4M+. It really shows you how cheap Leonsis is, because when you're talking at this level, even if you gave Trotz a 5 year deal, what's $10M to Leonsis and the Capitals? They've probably made 10 times that in Stanley Cup Final merchandise alone. Plus, with the Cup, they can raise ticket prices for next season too.
I thought this BCBS reader summed up the Caps win pretty well here:
I feel like I'm reliving the 1994 Rangers Stanley Cup aftermath – Ovechkin and the Caps celebrating like Messier and the Rangers did; Barry Trotz playing Keenan; Todd Rierden probably playing Colin Campbell – who plays Nedved and St. Louis?

— caroline (@allcar67) June 19, 2018
An issue with Caroline's tweet is that when it comes to Trotz and Keenan, Keenan wanted out and everyone wanted him out. That's not the same case here. For all the crap and ineptness that goes on in Rangerstown, if these Caps were the Rangers, Dolan & Gorton would've paid Trotz his due. Leonsis and his sick disease of cheapness, reared its ugly head here.
That said, while Cap fans may be upset about losing Trotz, they got their day in the sun. No one will be able to take this Cup away from them. However, their owner just made it tougher for this Caps team to repeat.
As far as who replaces Trotz in Washington, Todd Reirden seems to be the favorite. However, imagine if Alain Vigneault is interviewed? It would work too – the Rangers are paying AV for two more years, which means Washington can get AV for cheap. With AV, they get a coach who can work well with superstars and knows the Metro division inside & out. That stated, I think Reirden gets it and gets $1.5M a season.
In closing on this story, it always amazes me how greed and being a cheap fuck can ruin sports. We are talking about loose change in a couch for these owners.
---
I told you in my last blog – I'm scared of the NY Islanders. Well, maybe scared is the wrong word, but I am overly concerned. Where the Rangers are making all the wrong moves by hiring a weak coach, building around a 37+ year old goalie, keeping Staal, employing Senile Sather, etc, the Islanders are rebuilding & they are getting all the right players and hierarchy lined up.
Based on numerous reports, Lou Lamoriello, who already kicked the Garth Snow trash to the curb, in a move where Doug Weight found himself as collateral damage, wasted no time after hearing about the Trotz news. I'll use the SNY.TV report for those who are unaware of what's going on:
Two months ago, did you envision reading this sentence on June 19?

New Islanders Boss of Hockey Lou Lamoriello is speaking with Stanley Cup-winning head coach Barry Trotz today about becoming the Islanders' next coach.

Feels good to be back in the major leagues, right?

Lamoriello has spoken with a few candidates over the last month, but as you read this, he is considering the candidacy of Barry Trotz. The question – which will be answered in a matter of days, if not hours – is, are Lamoriello and Trotz, at this moment in time, a match?

For the GM, he needs to see if the coach's philosophy is in sync with his.

For the coach, there should be no mistaking what this is all about.

Barry Trotz wants to get paid.

And darn right he should. After working for a long time in small-market Nashville and then leading the Capitals to the Stanley Cup two weeks ago, Trotz knows he is now in position to earn a long-term contract at a minimum of $4 million a year.

Even if I believed he was a bit overrated until…well, about a month ago, Trotz is the best and most accomplished coach available on the market, and he will be a year from now. Is he going to forego the likelihood of having a choice of teams in the coming year, in order to take the one available job now? And under Lamoriello, whose hiring and firing history has been so unique? That would be mildly surprising, which is why some insiders believe Trotz may start the upcoming season spending quality time with family. (Also consider that I was the dope who didn't believe Trotz and the Caps would break up over $).

Just as the Trotz-to-the-Islanders news escalated quickly, so will this process. One way or another, a decision will be made very soon. Possibly before the end of the night.

Two last points…

In the decade of Scott Gordon and Jack Capuano, the Islanders had the lowest-paid coaches in the NHL – likely by a large margain. If Trotz gets $4-5 million a year on a five year-deal, he would be making for the duration of his contract far more than Islanders coaches in the 24 years since Al Arbour left combined were paid.
Let's be clear: A Lou Lamoriello-Barry Trotz tandem would be a complete, uncontestable victory for the New York Islanders. Imagine ever complaining about this? Lamoriello and Trotz would re-establish the Islanders as a legitimate franchise for the first time in a long time. Professionalism. Credibility.

No matter how this shakes out, it's good to know the New York Islanders have returned to the major leagues — to trying to be the best.
Based on all reports, it seems that Barry Trotz will be introduced as the next coach of the NY Islanders, perhaps by the time you read these words. Furthermore, according to the top reporters in the league (the ones from Canada, not the ass-kissers in the NY tabloids) all signs point to Tavares staying with NYI. Tavares may test free agency to see his worth and then use those numbers when negotiating with the Islanders. However, the pipe dream of Tavares to NYR is just that – a pipe dream.
With Lou Lamoriello given free reign, a pissed off Barry Trotz, John Tavares in his peak, the Calder winner in Matt Barzal and plenty of cap room, can you imagine the Islanders next season? All this news makes me glad that I was in diapers for the Isles dynasty. Just thinking about how the Isles are better off right now than NYR gives me a rash and Taco Bell meets White Castle gas.
The Islanders don't even have a starting goalie for next season and are already better off than the Rangers in that department too. I mean, come on now, do you see Lou Lamoriello looking to give a 37+ year old goalie a $8.5M contract?
If you follow me on twitter, you know that I try to get all different opinions from different people. Isle fans are giddy right now. Half of the Rangers fanbase is crying about Pavel Buchnevich not getting 60 minutes. The other half are whining to me about "WE NEED TO WIN A CUP FOR LUNDQUISS!" And seriously, the Buchnevich fan boy love is right out of the Hankhole 101 playbook. Don't burst these fan's bubbles by telling them that Barzal is two years younger, is going to win the Calder and has a better upside than their Russian lover boy.
If everything pans out, and it looks likely, the Isles should be contenders next season, while Lundqvist gives his kingdom of minions the same speech that he gives at the end of every season – "we got to be better next year."
These Isles aren't the 80's Isles, but for the first time since the 80's, the Islanders look to finally have structure in management. Now if they can only find a building and fans to watch them.
---
Dan Carcillo, formerly one of the NHL's biggest antagonist's, has been very vocal on his Twitter account, @CarBombBoom13 about concussions and head trauma. He recently released this video, via The Players Tribune:
I have talked about concussions a lot on this site. Coming from a pro wrestling background, and being an MMA fan, I have read a ton of material on concussions. You can read my previous blogs for my detailed thoughts on this topic. For more detailed reading on CTE and concussions, check out Dave Meltzer's work, at WrestlingObserver.com. I'd also suggest checking out the Daniel Bryan story as well.
I just wanted to plug Carcillo's video and his account, as he is trying to get the NHL to admit that CTE exists and trying to work on prevention. Of course, you can never eliminate concussions 100%, but there should be some sort of program to assist NHL veterans who are struggling.
Based on news reports, we are closer than ever to being able to diagnose CTE in the living, which would be a major breakthrough. As technology and science grows, we will have more information on CTE and how to cure it. Let's hope that a decade from now, there will be some way to help people with CTE. Only time will help the people currently suffering from it today.
---
The NHL Draft is upon on this Friday and for the Rangers, this is the first time in a long time where the Draft is bigger than free agency or a trade deadline. From all accounts, the only no-brainer is that Buffalo will be taking Rasmus Dahlin at number one. Whatever else happens? One can predict, but one will not know until it's over. (I am not trying to sound like Confucious here.)
I can't honestly tell you I know everything going on about every player in the draft. With work, a real life, watching the Rangers and trying to find the softest toilet paper in the world, I can't tell you that I watched these guys on any sort of basis. I've seen highlights of prospects, but it's not like I've ever watched a full Rasmus Dahlin game either.
However, there are people who do watch these prospects and not all of them are named Pierre McGuire. One of those people is named Steve Kournianos.
Recently, BSU had draft expert Steve Kournianos on the show, where he discussed the draft, in detail, for two hours. You can hear the episode here: https://player.fm/series/blueshirt-underground-ny-rangers-radio-134068/blueshirt-underground-radio-new-york-rangers-talk-with-guest-steve-kournianos
I'm not going to recap the episode, but I will suggest checking it out if you're looking for good draft coverage. The only thing I know about drafts is that you can only grade them 3-5 years after they happened and no one truly knows how it will all pan out. Sure, you have slam dunks along the way, in regards to first overall picks, but as far as picks 2-31, how can anyone predict the fates of all these young kids? I mean, switching sports a second, who could've foresaw what happened to Brien Taylor with the Yankees? Even grimmer, how about Alexei Cherepanov? I'm not trying to make light of Cherepanov and what happened to him, but I'm just trying to say – you never know what will happen.
What I do think will happen, outside of the Rangers selecting new faces, is that the Rangers will be making some moves. They have a glutton of forwards and while they aren't in quite the salary cap hell that they've been in during recent seasons, I just don't see the Rangers handing out a bunch of multiple year contracts, at $4M+ to Hayes, Spooner and Namestnikov. Of the three, I think Vlad the Impaler is the most likely to go.
Honestly, in my opinion, no one should be safe from being moved. You know my thoughts on Lundswiss and Staal already, but I'm also talking about Zuccarello, Vesey, Buchnevich, Skjei, Shattenkirk, Pionk or whoever. For this team to truly rebuild, they have to get younger and try to grow a whole new team together. I don't see the Rangers succeeding in either event, with their 4 Cups in 91+ seasons history as an example. I don't trust Senile Sather. I don't trust Jeff "We gotta rebuild around a 37+ Year Old Goalie" Gorton or the Quinnenial himself, David Quinn. But like a Three Stooges episode, it will be entertaining as an S&M Ranger fan to watch them try.
Expect NYR to move some old faces and of course, add some new faces on Friday. Once the entire draft is over, I'll give some thoughts in a future blog. I can't judge the team on who they pick or give out grades like I know everyone in the draft, but I can judge potential trades.
---
As draft day is soon upon us and as free agency approaches, several big names are being bantered around the proverbial water cooler.
Erik Karlsson, after all the drama in Ottawa, is rumored as being shopped around. Where will he land? Edmonton would be a good fit, but allegedly he has a NMC and wouldn't want to go there. Will he want to join his Swedish brethren in Henrik Lundqvist in NY? How about chasing a Cup in Pittsburgh, Washington or Las Vegas? He's one name to watch.
Another name added to the mix is Artemi Panarin, who turned down a chance to extend himself in Columbus. At 26 years old and being a points machine, Panarin will garner major trade interest. As stated in numerous blogs, you gotta feel for teams like Columbus and Carolina. Neither are a true hockey market and both are victims of playing in the toughest division in hockey.
On the Rangers front, outside of perhaps Hayes and Namestnikov being shopped around, there were rumors about a Brendan Smith for Milan Lucic trade. Would the rebuilding Rangers really want Lucic's salary? Either way, I hope Brendan Smith gets his shit together for next season.
In ex-Rangers news, both Carl Hagelin (Pitt) and Ryan Callahan (TB) are rumored to be on the trade block. Lunatic Larry Brooks suggests the Rangers should try to acquire Callahan. Again, is this team trying to rebuild or win now? At best, Callahan is a third liner in today's NHL and was playing fourth line minutes for TB. Every time I see Hagelin's name, I'm reminded of EMERSON FUCKING ETEM.
Let's not forget, the Montreal Canadiens, who already traded Alex Galchenyuk to Arizona for Max Domi. Now, in a big shocker, Montreal is listening to offers for Carey Price, just as he's about to become the highest paid goalie in the NHL. Buyers remorse? If Montreal is smart, they'd get rid of Price as soon as they can, using Lundqvist's tenure as a Ranger as a prime example of why you don't pay an aging goalie top money. Of course, Max Pacioretty, who seems to have his name pop up anytime there is any type of NHL trade news, is also presumably on the block.
Oh and to to put this on the record, I don't want Ilya Kovalchuk. More importantly, I do not want Slava Voynov.
As usual, July 1st will be an exciting day in the NHL.
---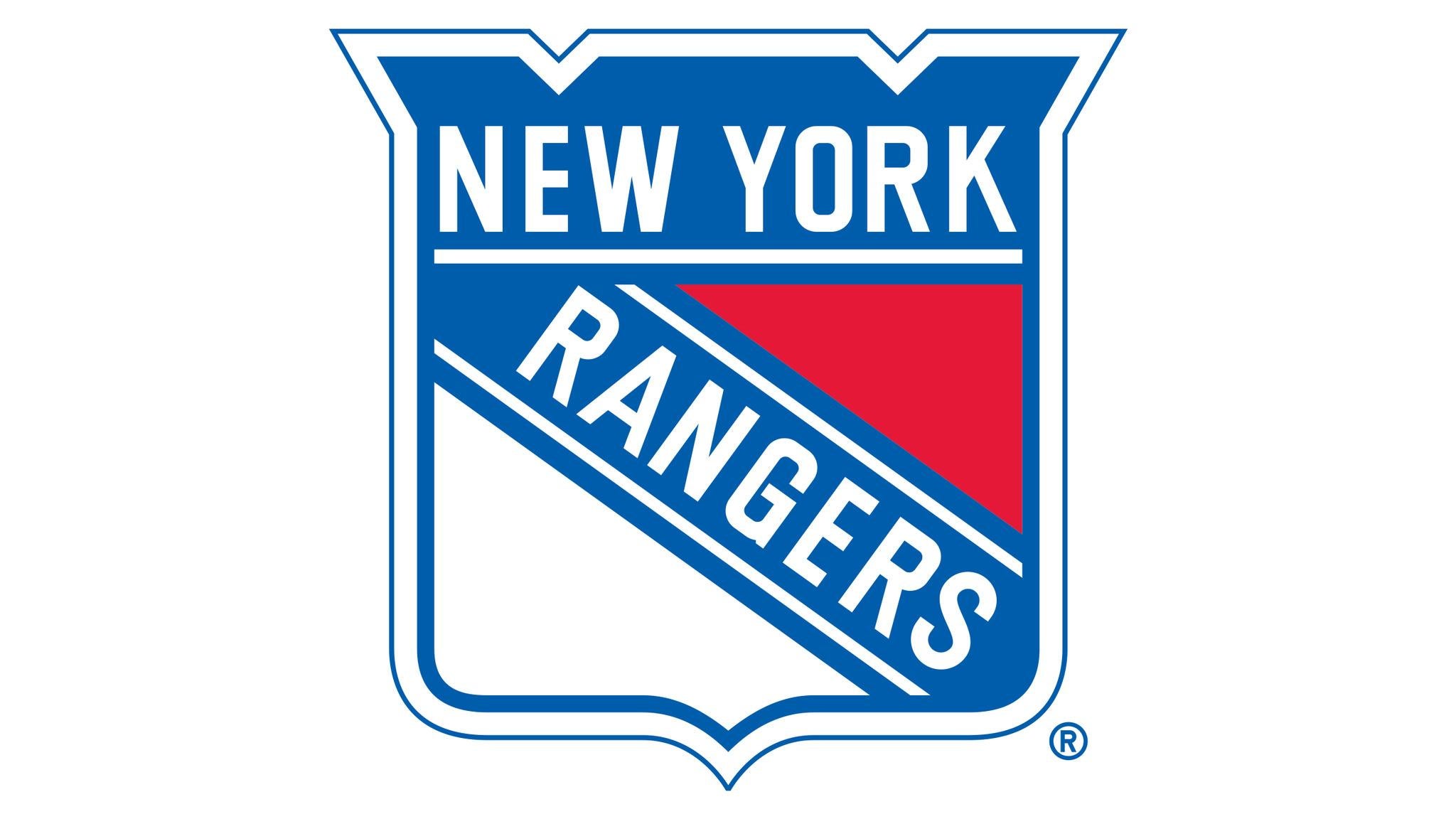 And finally, as we get to the end of this monstrous double blog, the Rangers are holding a draft party at the former Felt Forum on Friday night. You can meet several current and ex-players, with Adam Graves being the biggest name of the lot. I have two free tickets to this event, but unable to attend due to family commitments and a wedding.
I'm not looking to sell these tickets, I'm looking to give them away to a Rangers fan. I will give these tickets away on Thursday. To be eligible to get these tickets from me, simply tweet at the Rangers twitter account or post on the Rangers facebook page the following: "When will Frank Boucher be honored in the rafters?"  You can tag me, email me a screen shot, or post in the comments section that  you did this. That's all you gotta do, create awareness for the greatest Ranger of all time, Frank Boucher!
As far as a future blog update, keep it here at BlueCollarBlueShirts.com. I'll pop in after the draft/any potential trades. For the summer, I got book reviews and Delorean blogs lined up, so this blog will remain active. I won't pester you with 87678967867896 daily updates, as I'll keep it to one big ass blog as usual!
As always, thanks for reading and LET'S GO RANGERS
Sean McCaffrey
BULLSMC@aol.com
@NYCTHEMIC on the twitter