What's up everyone and welcome to another DELOREAN blog, here on BlueCollarBlueShirts.com. We are a little over a week away from September and before you know it, it will be Labor Day. In other words, we are not too far off from the summer clothes going to the back of the closet, NFL Fantasy Football drafts around the country wrapping up and the start of the NHL preseason. With that in mind, this may be the last Delorean blog of the summer too. Between work and everything else going on in life, I'm not sure if I'll be able to squeeze one last Delorean blog in. We'll see.
However, if this is the last Delorean blog of the summer, I'm going out on a high note, as I travel back to April 18th, 1999, which was Game 82 of the 1998-1999 NHL season. This was a pivotal point in time for not just the Rangers, but for the NHL as a whole. As you may know by now, this was the date of Wayne Gretzky's final game. With this upcoming season marking the 20 year anniversary of The Great One's final season, I can't think of a better time than giving that game the Delorean treatment.
In case you're not familiar with my Delorean blogs, you can check out the 9 previous installments by visiting the Delorean Blogs link on the main menu or by visiting Delorean blogs directly. Essentially, it's me going back in time and pretending I'm watching the game at my current age, during that particular time. Along the way, I give you news, notes, facts and opinions from that time period.
Now to quote internet celebrity/twitter jackoff, Stu Feiner, who is "READY TO ROLL?"
Before jumping into the game review and giving you some info about the game itself, let me, as usual, plug my last few blogs, in case you missed them:
---
---
---
---
---
---
---
---
Going back to the 1998-1999 season and looking at this date of April 18th, 1999 specifically, at the time, I was 16 years old, and with a 17th birthday rapidly approaching. I was a junior in high school, where everyone was crazed about the SAT test. Remember when that was a thing? In fact, I still think the SAT's exist, but I believe they changed and bastardized the test tremendously, that today's test isn't comparable to the ones of twenty years ago.
My memory comes and goes at times, but I can remember a lot about 1999, both the year itself (how could one forget Y2K?) and the Rangers. At the time, I had a good circle of friends in high school, and everyone was into hockey. Everyone I was friends with were passionate about the Rangers or the Islanders. In other words, despite of who you rooted for, everyone cared about the league. That of course led to plenty of trash talking. Our smack talk never got violent, but we had many loose mouths and you had to be on your game to get into a battle of talking shit & using your wit.
It's funny, in the present day, when I hear about wimps crying about bullying or people whining about trolling online, I can only imagine if these soft freaks were around in the late 1990's, when all our shit-talking trumped anything that you hear today. We are building a country of thin skinned crybabies. I mean, look at the current Rangers. The extremely passive Alain Vigneault was considered "too tough" and the Rangers found a babysitter in David Quinn to coddle the team. Alas, I digress.
Quick (I promise) sidebar: another memory of high school I have at this time, was the nWo and its profound effect on the wrestling business & in all of pop culture as a whole. I can remember one day, where about 20 of us all decided to wear nWo shirts to school. I want to say an episode of "WCW Monday Nitro" was being held that Monday, at the Nassau Coliseum, the then home of the second rate Islanders. Hence the reason for us all wearing our nWo shirts, like the dedicated marks we were.
To reiterate, my memory isn't 100% clear here, so if one of my high school buddies reads this and says that's not why we were wearing them, I could be off on the reason. Beers will do that to your memory. We could've just been wearing nWo shirts because that's what teenage wrestling fans did at the time. However, I believe something wrestling related was going down, which is why we all united, sporting the nWo letters on our chest.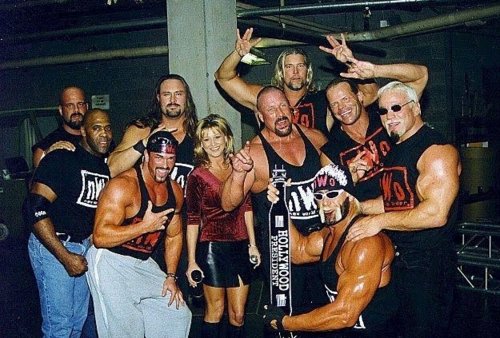 Anyway, on that one fateful Monday, 19 or so of us wore our nWo black & white t-shirts to school. One of our friends, a true rebel, wore his nWo WOLFPACK shirt, which was basically the same shirt, but the letters "nWo" were in red, rather than in the original white. What a fashion icon. I'm sure a 16 year old Henrik Lundqvist would've been jealous of our keen noses for stylish nWo t-shirts.
On that day, our shirts were the talk of the school, so much so, that our shirts were a debated subject in the teacher's faculty lounge. It turns out, despite record TV ratings at the time, that not one of those teachers knew what the fuck the nWo was. This eventually led to the teachers making up a list of names of students wearing the nWo shirts.
On that Monday, before lunch period even began, one-by-one, every student wearing an nWo shirt was called to the Principal's office. You see, the teachers all thought that all these nWo shirts were the students creating a GANG! Of course, one of our friends, who was the sole owner of the nWo Wolfpack shirt, was identified as the GANG LEADER!
At the end of the day, we all had to explain this was a stupid pro wrestling thing. We were also asked not to coordinate our "nWo uniform day" again. There would later be an incident with one of my friends wearing a DX "SUCK IT" shirt, but that's a story for a different time.
My memory is fuzzy on when this nWo high school invasion took place, but I want to say it was after the Columbine shooting. That would explain why the teachers were on high alert and for their overreaction to silly wrestling t-shirts. You see, back in 1999, we had our first national school shooting, unlike the daily school shootings of today.
Talk about SAD – being desensitized to school shootings in today's world, just because they happen so often. I don't know how parents of today do it. The stress levels must be unimaginable.
Of course, as usual, I'm on another tangent, so before going way off the edge, just to give you reference, both the nWo and Columbine were things in 1999. (The Columbine shooting happened two days after the Gretzky retirement. I bet you NHL.com won't give you that tidbit!)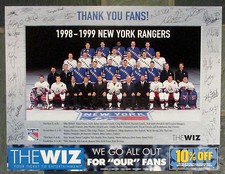 As you have read on past blogs, here on BlueCollarBlueShirts.com, the Rangers were at the beginning of one of their many Dark Ages, during the 1998-1999 season. After the much heralded Messier/Gretzky reunion of the 1996-1997 season, Messier had a falling out with ownership over money, which really, is unfathomable to think about today and a blog for a different time.
Simply put, because Messier's departure ties into all of this, despite Messier living up to the hype and delivering the team its first Cup in 54 years, the Rangers got cheap. The Rangers could've paid Messier twice of what he was asking, and the team still would've made money with sold out houses and Messier merchandise. Again, another topic for a different time. However, as you read this blog, keep in mind that the Rangers were in another Dark Age & perhaps if the Rangers didn't get tight with the wallet, this all could've been avoided. Who knows, if Messier stays with the Rangers, perhaps Gretzky extends his career too? We'll never know.
With Messier in Vancouver, Brian Leetch became Captain of the team and despite being the greatest American defenseman of all time, Leetch's tenure as captain produced no playoff appearances. In the 1997-1998 season, the first season with Messier gone and with Leetch sporting the "C" on his sweater, the Rangers failed miserably at their quest to make the playoffs. A season later, here in this 1998-1999 season, the Rangers missed the playoffs by 13 points.
After the Messier/Gretzky reunion season of 1996-1997, the Rangers wouldn't see the playoffs again, until the start of a new era, an era featuring Henrik Lundqvist in goal. Ironically, the captain of that Rangers team would be Jaromir Jagr, the same Jaromir Jagr who scored the game winning goal in Wayne Gretzky's final game.
There have been countless books and articles written about Gretzky. If pressed, I would assume that Wayne Gretzky has seen more ink and keyboard strokes about himself, than any other player in the history of the NHL.
As I write these words in the Summer of 2018, we are thirty years removed from "The Trade", which sent Gretzky from Edmonton to LA. Of note, ESPN did a great "30 For 30" documentary on this trade. I'm not here on this blog to give you Gretzky's bio or give you any sort of new take, but it is worth mentioning on this blog, once again, that in 1988, then Rangers GM, Phil Esposito, said he could've had Gretzky for $15M, before Edmonton made their trade with LA.
From my Phil Esposito Book Review Blog:
It's funny how the course of history could've been changed. In this specific case, imagine if Espo could've landed Gretzky and Messier for a combined $20M in 1988? What's $20M to the Rangers and Madison Square Garden?
As Espo said in his autobiography, if there was a basketball player with potential, the Knicks & MSG wouldn't bat an eye at spending $20M to get that player. It's just a shame the Rangers, throughout their history, have been second fiddle in their own building. They've also been plagued with owners who put the Rangers at the back of their mind. Whether it's been boxing, the circus, the Knicks or anything else, very rarely, have the Rangers been treated as the featured tenant in their own building. Even sadder, winning has never been much of a priority from ownership.
The 11 & 99 reunion happened eight seasons later in New York, but one can only imagine what the Rangers would've been like, if they had Messier & Gretzky, just eight years earlier.
Moving along from another tangent, leading up to Game 82 of the 1998-1999 NHL season, there was speculation that Wayne Gretzky would retire. Gretzky would later go on to say in his book, which you can read a review of by clicking here, that James Dolan offered him boffo money to stay for the 1999-2000 season. However, at that point in time, Gretzky felt it was time to hang the skates up.
After Game 81, on April 15th, which was a 2-2 tie with the Ottawa Senators, Gretzky made it official and said that the April 18th game, the final game of the 1998-1999 season, with the Pittsburgh Penguins, would be his final game. Of course, the media was all over this story.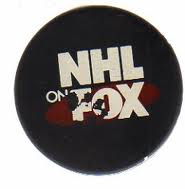 While I was 16 years old when this game was played, I can't remember all the particulars, such as where I watched this game. I remember watching the game, and I'm assuming I watched it on the MSG Network. When doing quick research for this blog, I found this story from the NY Times: Fox is Late To Gretzky's Farewell .
That article linked above was written nearly twenty years ago and was fairly accurate. While the New York Yankees were coming off one of the greatest seasons in baseball history and were about to go back-to-back with World Series victories, what's more important – a Yankee game in April or the last game of the greatest hockey player of all time?
Granted, this is an American story. In Canada, the networks were on a 24/7 news cycle, with Wayne Gretzky as their lone & singular topic. Just like the Rangers being second class citizens in their own building, the NHL has always been treated as second rate by their American broadcast partners.
Going back to my high school days, while being a Ranger fan doesn't give you much bragging rights, it was easier to go to a high school full of Ranger & Islander fans in the late 1990's, as opposed to the early 1980's. You gotta remember, the late 1990's were a time of fishsticks and John Spano. Granted, the lone Devil fan in my class was able to talk more shit than any of us. That said, I always had 1994 when arguing hockey with my high school buddies, who were all in diapers during the height of the Islanders franchise.
And real quick, those John Spano Islanders were my favorite time to razz my Islander friends, especially when the shoe dropped & Spano was exposed. To this day, I think I'm one of the few people on this Earth to possess an Islanders stick signed by both John Spano and Eric Fichaud!
During this Gretzky game in 1999, with the Rangers in another dark era, the one thing that made the Rangers troubles easier to stomach was that the Islanders were a freaking mess. I at least had that going for me. However, despite the Islander struggles, there was no excuse for a team loaded with talent, to not make the playoffs, which is what made this Gretzky game so bittersweet.
What made the 1998-1999 season so tough for Ranger fans, was that this wasn't a rebuild. Despite Messier moving on, 75% of the core of 1994 were there, in Leetch, Graves and Richter. While the Rangers did suffer injuries, such as the ones Beukeboom had, you couldn't blame injuries for this lost season. The Rangers, for whatever reason, couldn't win.
Again, as stated earlier, one must question the team moving on from Messier, as the Rangers wouldn't make the playoffs for 8 years after Messier left in 1997. It is easy for some to finger point at Brian Leetch, but in all honesty and in all reality, how do you compare any player to the greatest captain in the history of the NHL, in Mark Messier? And yes, that includes Wayne Gretzky himself. Gretzky was always the better player, but Messier was always the better leader.
Away from Gretzky leading the team with 62 points (with a career low of 9 goals), the 1998-1999 Rangers saw John MacLean & Brian Leetch finish with 55 points a piece. Adam Graves would finish two points behind with 53 points, with Peter Nedved trailing with 47 points, behind a 20 goal season.
In net, you had one of my favorite duos in Mike Richter and Dan Cloutier. Mike Richter, the greatest goalie in Rangers history, (and you can read my opinion on why here: http://doinow.com/richter-vs-lundqvist/) finished with a 27-30-8 season, with a 2.63 GAA and .910 save percentage.
Cloutier, was one of my favorite back-up goalies at this time. Back then, if there were Cloutier jerseys readily available in the same way that you can buy any jersey of any NHL player today, I would've owned it. It's funny how I've always been a fan of the back-up goalies. However, Cloutier could do no wrong in my eyes, after this incident, which I so fortunately attended:
Man, does anyone have this 4/4/1998 game on DVD? I'll pay $5 for it! I was there as a kid, but damn, what I would give up to go back in time and sit in the stands again for this. These current Ranger/Islander games of today have no fucking bite anymore.
Behind the bench for these New York Rangers was John Muckler, who was with the Rangers prior to his buddy, Senile Sather, arriving here.
As far as this game itself, with the Rangers finishing up the season 13 points away from the playoffs, this was a meaningless game, even if it did great box office because of Gretzky. For the Penguins, they were chasing the Sabres for the 7th seed, but with the Sabres winning their final game of the season, the Penguins had to settle for the eight seed in the Eastern Conference. Funny how that worked out, as the Sabres would make the Stanley Cup Playoffs that year, losing in the Stanley Cup Final, to the Dallas Stars, after the controversial Brett Hull Game 6 goal.
For the Rangers and their fans, this was a season of disappointment, with no one knowing what the future was going to be. For the Great One, his team whimpered to the finish line, rather than sprinting through it.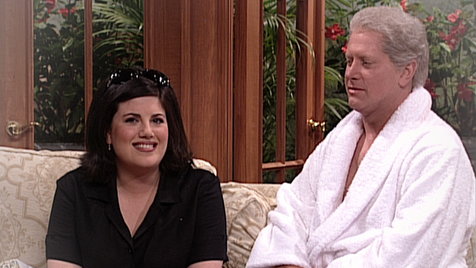 To give you the state of America in 1999, as always, this time capsule has been brought to you by ThePeopleHistory.com:
Cost of Living 1999
How Much things cost in 1999
Yearly Inflation Rate USA 2.19%
Year End Close Dow Jones Industrial Average 11,497
Interest Rates Year End Federal Reserve 8.50%
Average Cost of new house $131,750.00
Average Income per year $40,810.00
Average Monthly Rent $645.00
Cost of a gallon of Gas $1.22
Average cost of new car $21,050.00
US Postage Stamp 33 cents
1 LB of Bacon $2.59
Ground Coffee per IB $3.41
Loaf of Bread $1.49
Dozen Eggs 89 cents
Also of note, cigarettes started seeing price hikes, as they jumped up to an average of $4.65 a pack.
Billboard Top 10 Songs Week Ending April 17th, 1999:
"No Scrubs" by TLC. Everyone from this era can remember this song, and the parody, "NO PIGEONS".
"Believe" by Cher. This is another song that I can remember being on an endless MTV rotation.
"What's It Gonna Be?!" by Busta Rhymes & Janet Jackson. Sadly, I will admit this is my favorite Janet Jackson song!
"Every Morning" by Sugar Ray. Ugh.
"Heartbreak Hotel" by Whitney Houston w/Faith Evans & Kelly Price. A perfect song to listen to in the bathtub.
"Kiss Me" by Sixpence None The Richer. This song felt like it was in every teen rom-com of that time.
"I Still Believe" by Mariah Carey. One of her lesser hits.
"Angel of Mine" by Monica. Don't remember this one.
"Cest La Vie" by B*Witched. Don't remember this being a hit at all.
"Stay the Same" by Joey McInytre. No clue what this was either.
The only song from this period of time that I can say I was a fan of, or at least owned on cassette, was the #31 song on the Rock charts, Marilyn Manson's "Rock is Dead". This is when Manson was going full blown David Bowie, as this song came from his 1998 "Mechanical Animals" album:
Judging by that Billboard Top 10 songs of 4/17/1999 list, rock music truly was dead in 1999.
Oh, and the top movie on April 18th, 1999? A little known movie known as "The Matrix". You may have heard of it.
And finally, as we get to the end of this near 4000 word preview of the game itself, let me do my best Bob Ross impersonation and paint you a picture of the time.
On April 18th, 1999, the Rangers disappointed their fan base with another futile season. The Penguins, who  previously saw Mario Lemieux retire, were led by Mr. Mullet, Jaromir Jagr. As one nation called Canada were glued to their televisions for this game, the United States/FOX Networks treated this game as an afterthought.
In a true Disney moment, the Penguins were the best possible opponent for the Rangers, as Wayne Gretzky, the greatest player of all time, thus the greatest player of his generation, was willing to pass the torch to the aforementioned Jagr. It would be less than a decade later before Sidney Crosby and Alex Ovechkin, legends and future HOFers in their own right, would enter the league.
As far as this game itself, there are multiple versions of this game online. You can buy the Amazon Prime version, which is cleaned up. You can find the "Hockey Night in Canada" version on YouTube. Furthermore, on Youtube, you can find the pregame ceremonies, the post-game ceremonies and all the analysts of that time talking about this monumental day in hockey.
For the purpose of this blog, I used the American FOX network broadcast, which if you choose to, you can watch yourself by clicking below:
I am using this footage, as opposed to others, because this was the national broadcast here in America. It also has all of the commercials clipped out, which makes it easier to watch. Fans looking for a deeper experience of this day, may want to check out other videos, which are all readily available on YouTube, for the pomp and circumstance of the game. The footage I'm watching is a no bells & whistles version, as it starts at puck drop and ends at the final horn.
Without further ado (and there was a lot of ado in this blog) let's finally get into the Delorean and "party like it's 1999." (You know I had to work that reference in somewhere!)
NOTE: AS ALWAYS DURING THESE "DELOREAN" (FLASHBACK GAME REVIEW) BLOGS, I AM PRETENDING THAT I AM 36 YEARS OLD IN 1999 AND WRITING THIS IMMEDIATELY AFTER THE GAME ENDED. IN REALITY, I WAS AN ACNE RIDDLED 16 YEAR OLD TEENAGER, WITH CLASSROOM BONERS & THE SAT'S BEING MAJOR STRESS FACTORS IN MY LIFE. ENJOY!
What's up everyone and welcome to another AOL Grandstand New York Rangers game review. It's me, Sean McCaffrey, representing my AOL website, BlueCollarBlueShirts.aol.com.
In Game 82 of this putrid 1998-1999 season, the Rangers dropped their finale, to one of their rivals, in the Pittsburgh Penguins, with a final of 2-1. The deciding goal was scored in overtime. Jaromir Jagr, perhaps the greatest player in the NHL today and the most likely recipient of the Hart Trophy, scored the game winning goal, just 1:22 into the overtime period.
While the NHL season will march on in the form of the Stanley Cup Playoffs, for the Rangers, the season is kaput. Greater than the Rangers themselves, is Wayne Gretzky, who before the game, announced that this would be his last game. Obviously, with the weight of Gretzky's retirement, that was the only thing the announcers talked about during the broadcast, and rightfully so. Furthermore, it's the only thing the fans cared about, and really, what else could a Ranger or hockey fan care about, when watching this game?
I will save my thoughts about the Rangers 1998-1999 season for another website update, although I have made my thoughts about this team clear all season. I'm disappointed and didn't expect the Rangers to miss the playoffs going into this season. When this became a reality several months ago, I accepted it, but not happy about it. This team just hasn't been the same since the Rangers jettisoned Mark Messier out of town. I hated that move at the time and I hate it even more now. With Wayne Gretzky now gone, who was the team leader in points, despite a career low of 9 goals, the future is looking very scary heading into the 1999-2000 season. Hopefully, general manager Neil Smith has a plan to right this ship back on course.
While hockey fans, who were treated to this game on free TV, in both America and Canada, were overwhelmed with emotion for "The Great One", for Ranger fans, this was a tough pill to swallow. The Rangers under-achieved. Compounded with the retirement of Wayne Gretzky, there isn't much light at the end of the tunnel for Ranger fans right now. I don't even know what the Rangers can do from here to be a powerhouse again. Perhaps they should try to reacquire Mark Messier, a player they should've never moved on from in the first place?
On the subject of Wayne Gretzky, while he did lead the team in points in every single season that he was here, I never truly felt that Gretzky embraced New York. Maybe that's me. For everyone, Gretzky will always be an Oiler. Even when Messier left, the team was never Gretzky's, as management felt that Leetch was the better candidate for captain. I'm not arguing that Gretzky should've been captain or that the Rangers erred by not giving the "C" to 99, I'm just saying, I never truly believed that Gretzky was a true New York Ranger. I know my opinion is unpopular, but I don't see how one can tell me that Gretzky loved & embraced New York in the same way that Mark Messier ever did.
For the sake of prosperity, as you never know who will read these words 20 years from now, here is the official box score, courtesy of the new Hockey-Reference.com website, which is free to visit if you have the new AOL 3.0 CD-ROM:
SCORING:
PENALTIES:
GOALTENDING:
Goalie Stats
Rk
Player
DEC
GA
SA
SV
SV%
SO
PIM
TOI
1
Tom Barrasso
W
1
38
37
.974
0
0
61:22
Goalie Stats
Rk
Player
DEC
GA
SA
SV
SV%
SO
PIM
TOI
1
Mike Richter
L
2
23
21
.913
0
0
61:22
This game was all about Wayne Gretzky. I tried getting tickets to this game, but no one was selling. I didn't want to try to take a chance by buying tickets from a scalper in the street and getting burnt on fake tickets. Instead, I was going to watch the MSG broadcast on Channel 11, but opted to see how the league covered the game nationally, on the Fox 5 broadcast. Fox really went full bore with the commercials during this game. Look at it this way – this telecast featured a team that was dead, against a team with playoff hopes in the Penguins, and the game was treated like it was the Superbowl. That's how much Gretzky has meant to the game.
I'm eager to talk about this game and you already know all the parameters and what this game meant for the NHL. Let's get right into the review.
With Doc Emrick & JD on the call, and the 99 painted on opposite sides of the ice, the Penguins controlled the puck to start the game. Gretzky would touch the puck on the first Rangers possession, which garnered some "ooh's and aah's" from the crowd.
It was nice to see Manny Maholtra log some minutes in this game. I am hoping to see big things out of this kid in the years to come. Early on into the game, Maholtra fed Langdon during a three vs two, but Barrasso stopped the shot.
During the first break in the game, Wayne Gretzky fed some thank you's to JD, and JD thanked several people on behalf of The Great One. The announcers also talked about all the jerseys and sticks Gretzky would be using in this game, as 99 was giving this equipment away to his teammates and friends. Everyone, even Gretzky himself, realized the gravity of his retirement.
In what was just another run of the mill play for Penguins Captain Jaromir Jagr, look how fast Jagr moves and how Richter had to react to stop Jagr, early into the first period:
Look how fast Jagr moves pic.twitter.com/d2lxUBSHsP

— BlueCollarBlueShirts (@NYCTheMiC) August 19, 2018
Obviously, as previously stated, all the attention was on Gretzky & who could be mad about that?
You can see why these Rangers had trouble winning games this season, as there were many times in this game where they had a shot on net, but opted to make an extra move to nowhere, rather than getting a shot on net.
During the game, they kept cutting to Gretzky testimonials. Here is Glen Sather, who I'm just not a fan of:
Senile Sather pic.twitter.com/FeZCkekbsF

— BlueCollarBlueShirts (@NYCTheMiC) August 19, 2018
During this game, JD congratulated the Devils on the national broadcast. That made me sick. In a nice insight, Doc talked about how Gretzky's warm-ups were in front of a sold out crowd and how it was a somber environment.
At the 7 minute mark of the first period, the Rangers sustained their first offensive rush, but Barrasso came up big, as he would be all game, making multiple saves. Here's one of the saves:
#NYR can't score , shocker pic.twitter.com/Rp2QMuNggC

— BlueCollarBlueShirts (@NYCTheMiC) August 19, 2018
After some back & forth, it was announced that #99 was retired league-wide. I wonder if the Rangers will do an official Gretzky retirement ceremony? Then again, this is the same team that ignores Frank Boucher, Bill Cook, Emile Francis, etc.
During the course of the game, it's funny how quiet the crowd was, outside of whenever Gretzky was on the ice.
Leetch, MacLean and Gretzky had the best chances at a goal in the first period, but time after time, Barrasso was able to keep the Blueshirts off the board. The Rangers were also blatantly obvious about trying to feed 99 for shots on goal.
On the other end of the ice, Mike Richter stood tall, and stopped several Penguin rushes in the first period. You can see the Rangers were more hungry, as they out-shot the Pens, 11-4, by the time Jagr took an interference penalty at the 11:20 mark of the first period.
On the ensuing NYR PP, the Pens PK were able to keep the Rangers PP unit off the board. They had a tough time setting up a GOOD LOOK at Barrasso.
While the Penguins weren't giving 99 anything easy, they also allowed him to roam freely and without physical recourse.
I thought Rumun Ndur was okay in this game. I wonder if he will be back next season?
During the broadcast, Doc talked about how the Penguins had trouble selling season tickets. I wonder if the NHL would ever rig a draft to solve that problem?
As the first period wound down, this had a basketball game type of feel, as the Rangers kept feeding Gretzky for shots and looks. In a game like this, why not?
At the end of the first period, the Rangers and Pens were tied at 0-0, despite the Rangers 16-8 shot advantage.
In a heartbreaking affair, to start the second period, JD mentioned how Gretzky said the best goalie he ever played against was Billy Smith, formerly of the Islanders.
The first minute of the second period saw Gretzky feeding his teammates, but despite this being 99's last game, Barrasso wasn't going to give up anything.
And really, when you watch Gretzky feeding his teammates, all of them younger, and how his teammates couldn't finish, you can kind of understand why he's retiring. He's probably fed up.
In some Gretzky trivia, it was announced that Jari Kurri played the most amount of games with 99. I really enjoyed the commentary, as this wasn't your normal broadcast. JD even talked about his days wearing the double zero jersey. JD mentioned how he was heckled for wearing the "00" jersey, as opposing fans would say, "That's not your GAA!"
The Penguins, jockeying for playoff positioning, always tried to put Jagr's line out there with Gretzky's line. As mentioned, the Penguins were not accommodating or trying to do 99 any favors in this one.
At the 12:13 mark of the second period, Kovalev received a cross ice pass and easily beat Mike Richter, to break up the goose egg on the board. 1-0 BAD GUYS. I would show you a video of the goal, but I'm still mad about the Rangers getting rid of Kovalev. That said, I'm still a fan of Petr Nedved, who the Rangers got in the Kovalev trade.
In another glaring example of the Rangers scoring woes, here is this play from the second period:
NYR just couldn't score in 98-99 pic.twitter.com/2JhlcfHoIu

— BlueCollarBlueShirts (@NYCTheMiC) August 19, 2018
Worth mentioning, the Penguins had 7 players scratched in this game, yet the Rangers struggled to score all game.
At the 18:15 mark of the second period, Jaromir Jagr, the Art Ross winner and most likely Hart Trophy Winner, and who was all over the box score tonight, took another penalty, this time for tripping. This finally gave the Rangers the opening they needed, as Leetch, who drew the penalty, tied the game at 1-1, on the powerplay, with only 30 seconds remaining in the second period. Oh, and Mr. Gretzky logged his last point in the NHL:
Gretzky's last point #NYR pic.twitter.com/VcGOjNEyGI

— BlueCollarBlueShirts (@NYCTheMiC) August 19, 2018
With only twenty minutes remaining, the two teams entered the third period, at 1 goal a piece.
In a penalty-free third period, both teams had opportunities to score, but Richter and Barrasso were solid in-between the pipes.
We continued to get more talk about Gretzky and how he chose number 99. Away from Michael Jordan and the number 23, I can't think of any other athlete more associated with a number than Wayne Gretzky and 99. Maybe one day, Jaromir Jagr can have his number 68 remembered in the same way.
The Rangers, who were out shooting the Pens 28-13 with 15 minutes to go in the game, couldn't get Gretzky a goal. I know 99 wouldn't want anything given to him, but you gotta wonder if Gretzky would've got one more goal, here in his final game, if he wasn't playing a team jockeying for playoff positioning.
I gotta say, even as the game got into the waning minutes, as the fifteen minute mark turned into the ten minute mark and the ten minute mark turned into the 5 minute mark, I was stunned about how quiet the crowd was. I mean, I know how the Rangers failed on the ice this season, but still.
I enjoyed how Doc Emrick brought up how lucky Glen Sather was with Gretzky and Messier falling into his lap in Edmonton. Despite Sather saying "I could win a Cup every season if I had the Rangers payroll", I highly doubt that. I would love to see Sather put to that test.
As we got under six minutes left in regulation, the Penguins, like JAWS in water, started sniffing blood. Luckily, Richter was able to keep the Pens off the board. Still, with the shots at 37-18, in favor of the Blueshirts, the Rangers shouldn't have been sweating out this game. Of note, it was also nice to see Mark Messier back at the Garden, even if it was in the stands, to lend support to his pal Wayne.
As the game got under the three minute mark, Richter stopped Jagr and Barrasso stopped Gretzky. You could feel the tension amplifying on the ice.
I know I said this a lot – but damn, the Rangers missed a lot of open nets and couldn't finish their multiple cross ice or man advantage opportunities.
With 90 seconds left, the crowd woke up with a "GRETZ-KY" chant.
With 40 seconds left, Richter stopped Jagr on a great backhand chance. JD, at the top of his profession, gave us a great "OH BABY!"
Muckler, knowing the situation, then took a timeout, as the crowd paid their respects to the greatest player to ever play the game:
Gretzky gets a standing O #nyr pic.twitter.com/IX15fHreQl

— BlueCollarBlueShirts (@NYCTheMiC) August 19, 2018
You would think with 30 seconds left in the game, the teams would skate easily to OT and try to win there, but the Penguins kept driving to the net and tried to beat Richter. They were denied.
At the end of regulation, it was 1-1. It was time for the five minute OT, as Gretzky would get at least one more shift in his illustrious career. Maybe he would get two. Then again, maybe Gretzky would score the game winning goal, to put the cherry on top of his legendary run in the NHL. However, there was no Disney ending. We had a New York Rangers ending, an ending that reminded us of how the team has been so poor. After all, the team only has four Stanley Cups in 72 years.
Jagr, the obvious heir apparent to Gretzky, as the face of the NHL, finished the Rangers off quickly in the overtime period. Take a look:
Sometimes you forget how amazing Jagr was in his prime pic.twitter.com/UFeBSyF7cv

— BlueCollarBlueShirts (@NYCTheMiC) August 19, 2018
2-1, bad guys, your final at MSG.
Here's a question that everyone has the right answer to. Can Wayne Gretzky still play? Of course. At 38 years old, Gretzky led the Rangers in points, despite a career low in goals. I mean, look at Mark Messier, a player that Gretzky will always have coupled in with his name. Messier is exactly 8 days older than Wayne, and is still playing, with no signs of retiring anytime soon.
However, when it comes to the all-time greats, whether it be in the world of sports or in entertainment, such as in the cases of Michael Jordan or Jerry Seinfeld, two people, who like Wayne, retired while at an elite level, the greats can't settle for playing at anything but an elite level. Wayne obviously feels he peaked and can no longer perform at the level that he's accustomed to. Leading the NHL in a million different all-time records, for 99, continuing to play as his skills and ability have decreased a bit, even if those skills remain better than his competition, doesn't interest him.
There's also chatter that opponents were afraid to hit Gretzky, as no one wants the reputation as the guy who knocked Gretzky out of the game. For a player who prides himself as being a gamer, Gretzky doesn't want a free pass to pad his own records.
We all know Gretzky can still go, but for Gretzky, he wanted to write his own ending and leave the fans wanting more, rather than hearing fans and writers muttering that it's time to go.
If you look at Gretzky as a normal player, losing Gretzky is brutal for the Rangers. However, Gretzky isn't a normal player and his retirement changes the course of the NHL. It's now Jaromir Jagr's league, and perhaps it has been for some time. Will someone replace Jagr when Jagr is 38, or will Jagr continue to play, like the way Gordie Howe, who Gretzky has always admired, did?
In either event, I salute number 99, offer him my thanks and wish him the best of luck in whatever he does. Maybe coaching the Rangers would be a nice fit?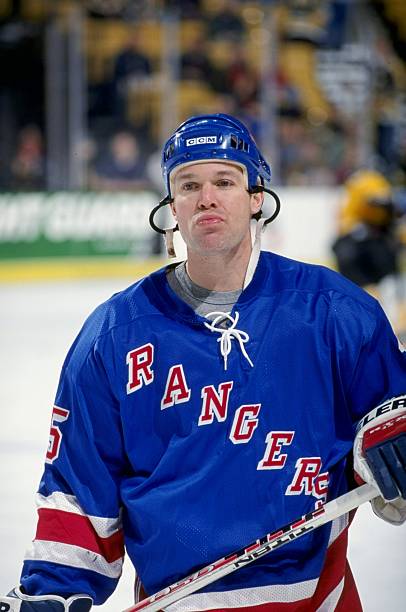 I will have a 1998-1999 New York Rangers season in review article up soon. However with Gretzky gone, new teams entering the league left and right (Nashville entered the league this year, Atlanta will have a franchise in 1999-2000) and a new TV deal on the horizon, as the league enters the new millennium, we are entering a new era of the National Hockey League. I'll be back to discuss all of this, in my next update, here on BlueCollarBlueShirts.aol.com
In closing, let me once again thank the Great One and send my wishes that I hope he stays around the league in some form. For my fellow Ranger fans, at least we have the Yankees! I mean really, who are our top forwards next season? Adam Graves and John MacLean? Will Nedved reach his potential? Will Manny Maholtra turn into a stud overnight?
As far as my 1999 Stanley Cup Final prediction, I'm going to go with the Avalanche to beat the Penguins. That's right, I'm picking the Penguins to knock off the number 1 seed, the NJ Devils! Despite being the Presidents' Trophy winners, I just don't see Dallas marching through the playoffs and winning the Cup. I think Colorado is still a major threat in the West.
---
And we're back from 1999 and here in the year 2018!
For some of you, I hope you enjoyed this trip down memory lane. For others, I hope you appreciated looking at an era you may have not been alive during.
As far as the current Rangers, not much has changed since my last blog update. There's only two things I'll reiterate, which I've said countless times already.
One – as we approach the near five month mark of his firing, not one New York Rangers or NHL scribe has gotten an interview with AV, much less a "no comment" response from Coach Vigneault. That is just poor and terrible reporting from the people paid to report on this sport. I'm led to assume that AV isn't talking with anyone, but at least get him to say "no comment", for the record.
I don't care how you slice it, AV had a great track record of success and I still don't get how no one is talking to this guy for his side of the story. I would think AV would like to coach one day again, and get his chance at a Cup, so I'm surprised he isn't talking. I think he'll be behind a bench sooner than later.
Two – as stated a billion times, I can't help but laugh when I see anyone making proposed lines for the 2018-2019 season, especially since I don't think David Quinn even knows what his lines will be at the present time. That said, one noticeable omission from all these proposed scenarios is Vinni Lettieri.  Why are people so down on this kid? I hope he impresses in camp and in the preseason. I see potential in him.
Moving ahead, with a busy work schedule ahead for me personally, I don't know if this will be the last Delorean blog of the Summer. A reader sent me a copy of a Brad Park book, written in the early 1970's. That will be the next book review.
As far as the current Rangers, as talked about in my last blog, there isn't much going on in August. If something major happens, which I don't envision, I'll get something up. If that doesn't happen, the next thing on the 2018-2019 Rangers I will have will be my season preview. I'll give you this spoiler now – for the first time since this blog's inception, I really can't talk about Lundqvist or his contract. The only criticism I have about Lundqvist now, is that he is taking up a spot that could be given to a goalie for NHL development. His contract, a huge factor in previous seasons, is no longer a factor going into 2018-2019, since the team isn't a Stanley Cup contender.
I'll be back hopefully in a week. Until then, thanks for reading, and as always…
"LET'S GO RANGERS!"
Sean McCaffrey
BULLSMC@aol.com
@NYCTHEMIC on the tweeter
---