What's up everyone and welcome to another blog here on BlueCollarBlueShirts.com. We are now a week away from Labor Day and a little under three weeks until the start of the NHL preseason. As we inch closer to the start of the season, these book reviews that I've been doing all summer will start to cease and all attention will then go to the 2018-2019 New York Rangers. I'm not sure if I'm exactly looking forward to that!
As mentioned in prior blogs, once we get a bit closer to the preseason and the start of the NHL season, I'll do my 2018-2019 New York Rangers preview blog and do my predictions for the 2018-2019 NHL season. It's just too early to do anything now.
For today's blog, I'll be looking at Brad Park's "Play the Man" autobiography, which was written along with Stan Fischler in 1971. After that, I'll catch-up on the latest news/notes about the 2018-2019 New York Rangers that I haven't talked about yet on my previous blogs.
Speaking of my previous blogs, what a beautiful way to transition to the plugs portion of this blog! In case you missed them, here are my most recent works of Rangers literature for the Ranger fan masses:
---
---
---
---
---
---
---
---
---
As I was starting this blog on the Brad Park "Play The Man" book and the New York Rangers as a whole, I was saddened to hear about the passing of John McCain. If you're just here for the hockey, scroll down until you see the picture of Brad Park. However, since this is my blog and I'll blog if I want to, I want to talk a little about John McCain before getting into the non-important stuff.
I often try to leave the politics out of this blog, because after all, if you're writing about a non-political subject and take political stances in your writing, you're bound to offend 50% of your audience. While I can really care less about who I offend or site traffic, (if I really cared about site traffic, I would break up these blogs into 50 pages) I do want to make mention of the passing of John McCain.
My first introduction to the name John McCain came in 1996, at the age of 14 years old. As a fan of all sports and the WWE, I got into the UFC in its early days. Back then, my friends, my family and I all had those black rabbit cable converters, which allowed us to get PPV's (and porn, for those inclined) for free. With three monthly wrestling PPV's (WWE/WCW/ECW) from 1997-2001, these boxes, which usually went for $200-$300, paid for themselves.
While boxing was always a PPV business, a new competitor emerged in the early 1990's, in the form of the UFC. As a pro wrestling fan, I was hooked on UFC/MMA from day one. After all, it's pro wrestling, but real! To this day, the best UFC fights are the ones with "pro wrestlingish" characters. There's a reason why Conor McGregor is the biggest draw in the world of MMA today and someone like a Demetrious Johnson is not. Even someone with a poor W/L record, like a Chael Sonnen, does decent business. Just like in pro wrestling, MMA fans will always pay for personalities. They won't always pay for the most skilled fighters.
As a fan of this new sport, (MMA had been around for years, especially in Japan and Brazil, but it didn't start getting traction in America until the 1990's) I was pissed when then Senator John McCain, openly spoke out against the UFC and the sport of MMA. He wanted the sport outlawed and said it was "human cockfighting."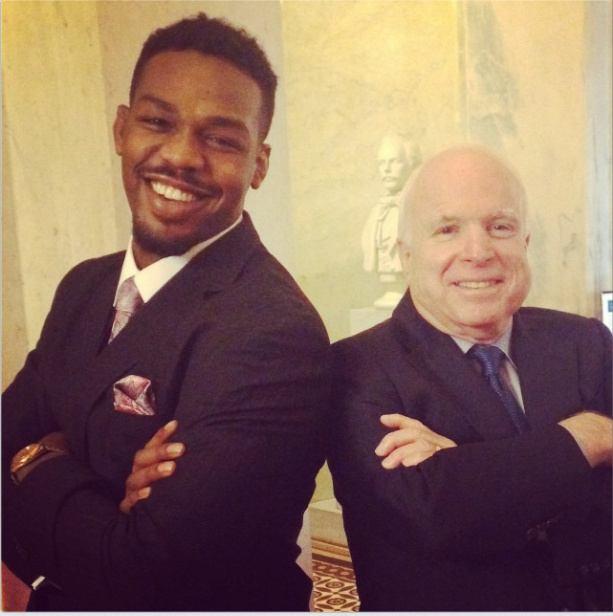 As time went on, McCain would no longer be that "asshole politician that hated UFC" to me. He would make a Presidential run in 2000, before losing the Republican primary race to George W. Bush. Think about this hypothetical or "What If?" What if John McCain beat Bush in the 2000 primary? Would Al Gore then win the Presidency? Would 9/11 happen under Gore? If 9/11 did happen under Gore, would a Republican win the Presidency in 2004 or 2008? Would Obama even be a candidate if Gore had two-terms, or would Hillary Clinton been the overwhelming Democratic candidate in 2008?
As a fan of all history, as outlined in past blogs, it's just fun to think about. One moment in time can always set off a chain of events.
After the failed attempt at becoming POTUS in 2000, the Senator would bide his time and watched George W. Bush serve two terms. In 2008, McCain tried running again and this time, won the Republican primary. In an event that he would later publicly regret, he would choose Sarah Palin as his Vice President/running mate. The decision doomed him.
While I'm not here to give you a blow-by-blow recount of the 2008 election,  I don't know if McCain ever truly had a chance at winning the Presidency in 2008. By the time Bush left office, the economy was down, he had low approval ratings and he hurt his party's chances at keeping the top political office in the land.  I truly believe Obama was in the right place and at the right time.
Akin to Donald Trump winning the 2016 election, in 2008, Americans were ready for a change. McCain could've had Jesus as a running mate and I still think Obama would've won.
On an aside, if you ever get the chance, check out HBO's "Game Change" movie, a movie that focuses on Palin and the 2008 election. It was really well done.
Obviously, in 2008, John McCain, if he wasn't already, became a nation-wide house-hold name. While he wouldn't win the election, the inclusion of Palin gave him a goat. While I personally feel that Obama would've won anyway, just because of the timing, McCain was able to put some of the blame on Palin.
As time went on, the Arizona Senator remained in the Senate, despite his second failed attempt at the Presidency. I think this was the time that McCain really showed off his personality and was more outspoken than usual.
For me, McCain, the guy who was first known to me as the politician that hated UFC, had really evolved. McCain grew to respect the UFC and MMA, with then UFC CEO, Lorenzo Fertitta, saying this in 2014:
"Without [McCain] doing what he did back in the 90's to force regulation, this sport would be dead."
In essence, if it wasn't for McCain trying to insert stricter rules and regulations for MMA fighters, UFC may have not grown to become the $5 Billion global phenomenon that it is today. There is also the argument that McCain's family worked for Budweiser and Budweiser was a big sponsor of boxing PPV's, but that's a whole other topic for another time.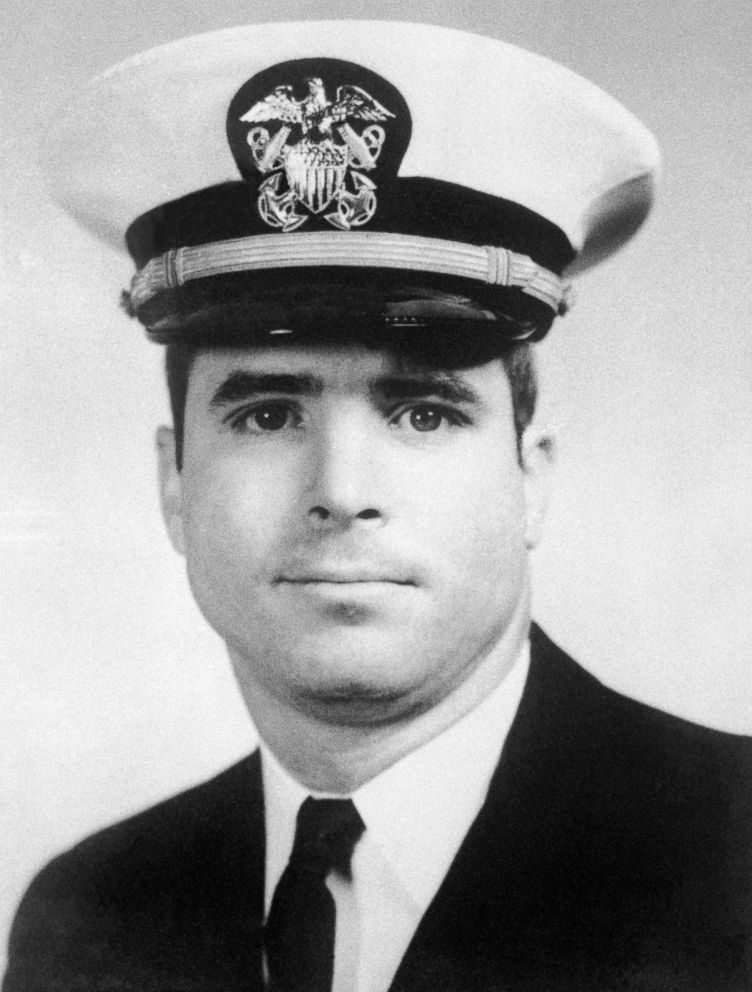 In 1996, and again, at only 14 years old, the thoughts of war and Prisoners of War (POW's) wasn't a concept I could grasp. At that time, I was too immersed into my Sega Genesis, the World Champion New York Yankees & Beavis and Butthead.
In 2018, at the age of 36, I don't know if I still really understand what being a POW is all about. I understand the concept, but I couldn't fathom being one. Even with what we, the public, know about POW's and what they've endured, I don't think we can ever imagine the physical and mental torture and anguish they suffered. It's one thing to look at a picture and hear stories, it's another to live it.
When John McCain passed away on Saturday, August 25th, four days shy of his 82nd birthday, I really had to stop and reflect. While I did not always agree with him politically and in my early days, his views on UFC, I respected him. Not only was McCain a veteran, he was a true patriot who made the ultimate sacrifice.
When you hear the phrase "ultimate sacrifice" you associate that phrase with death. One must wonder if death would've been a better option for McCain, during his days as a POW in Vietnam. I'm sure the thought crossed his mind numerous times. Death can be quick and painless. McCain had to endure 5 1/2 years of extreme suffering. It's a miracle that he even lived to tell the tale. More impressively, I don't know how upon his return, that he wasn't ruined or emotionally scarred for life. The psychological damage he went through is second to none.
So for the people who are adamant that the term "ultimate sacrifice" is equivalent to death, I must ask you this morbid question – would you rather die quick with a bullet to the head or be tortured for 5 1/2 years? Make no bones about it, McCain made the ultimate sacrifice.
I would suggest you do your own reading and research to truly understand what John McCain had to go through 50 years ago. Right now, once I finish my words on John McCain, I will be reviewing a book from 1971, which was one of the years that McCain was holed up & beaten down, while in a Vietnam POW prison. While Brad Park and the Rangers were playing hockey and had their freedom, McCain was clinging to death. It really makes you think.
I don't think the millennials of today can truly understand what McCain went through. I don't think I even can. Only people in those situations can truly understand.
When you look at America today, you see so many self-righteous and entitled people. You see people tweeting about everything and anything, without a care of the world. I'm guilty of this too. Most of us are. We don't question or stop to think about how lucky we truly are. We didn't have to live a life like John McCain.
With John McCain leaving us, and I'm not trying to orate from a soap box here and I hope this doesn't come off in that way, I hope everyone can just stop for a second and appreciate what we have.
All my stupid shit on Lundswiss, talking about drinking, talking about going to Ranger games and all the other meaningless and trivial shit that I write on these blogs, is insignificant. In the moment, it is funny and a break from reality for you guys and for me. I enjoy venting on these blogs and I'm glad a couple of thousand of you guys enjoy them too. This is not me saying I'm going to stop doing what I'm doing here, it's just me saying before writing this blog, I stopped to think about the life of John McCain & what a great man he was.
While I'm sitting here making fart, deport and dick jokes in most of these blogs, people like John McCain gave me the freedom to do that. Even the other side of Rangerstown, the one across the tracks that have their heads up their asses and butt fuck charts & graphs all day long, in between salivating over Pavel Buchnevich & Henrik Lundqvist, have their right to put their crap out there, because of people like John McCain.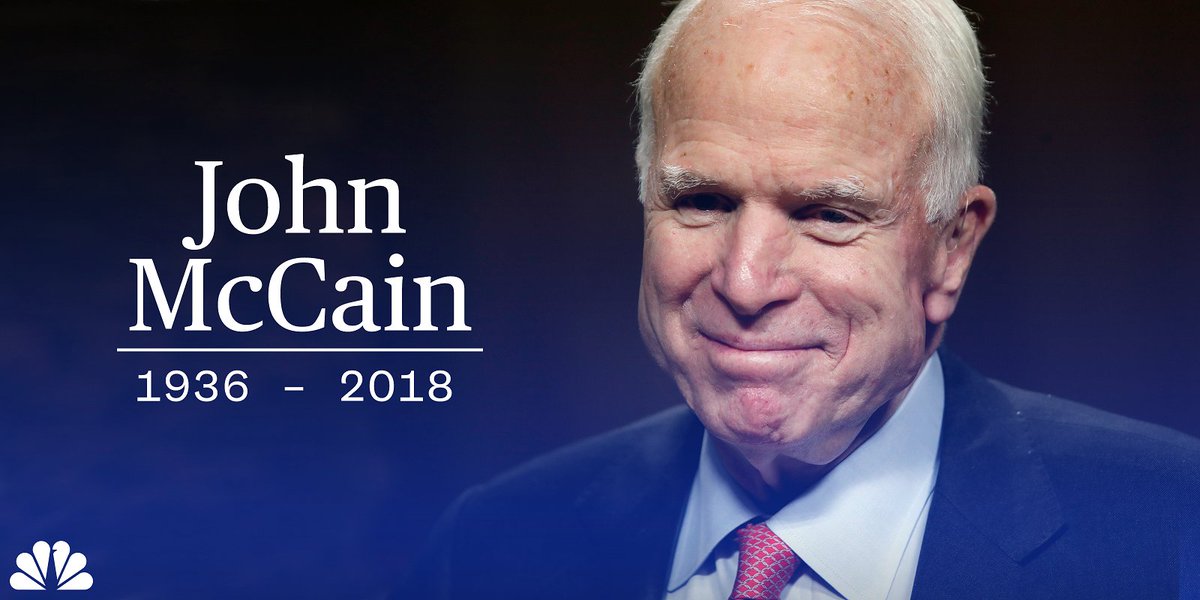 In conclusion, I would like to send my condolences to the friends, supporters and family of John McCain. John McCain was a great man and an even greater American. Thank you for your sacrifice that allows people like me to live without a true care in the world. Rest in Peace.
I know – it's tough to talk about something as serious as the passing and life of John McCain and then switch gears to hockey. Maybe take a deep breath and come back to this section of the blog later on. For me, I wrote the John McCain stuff, took an hour break to read news articles & tweets about McCain, then continued this blog. Anyway, Brad Park time!
Over the four plus year history of this blog, I've been fortunate to interact with many different readers. During the summer months, many of you have responded positively to the Delorean and book review blogs. For some of you, it's a flashback to your earlier days. For others, it's a first time exposure to names they may have read or heard about, but didn't really know about. For me personally, reading and watching all this old footage allows me to learn about guys that would've just been names in black & white. These books and old games, if you will, "colorizes" and brings these people to life.
A few readers suggested that I check out Brad Park's "Play the Man" autobiography, which was co-authored by Stan Fischler in 1971. When I asked if anyone had a copy of this book, a reader sent me their copy. As of right now, the book goes from anywhere from $35-$90 on Amazon, so if you're interested in this book, you will have to part with some money to get it. However, this review may give you your fill too!
When you look at Brad Park, while he had a HOF career (inducted in 1988) when you look at his career then and today, he will always be second best. That's not a shot at Park, it's just one of those weird things.
Brad Park may have been remembered as the greatest defenseman of his time if Bobby Orr never existed. Bobby Orr would cost Park the Norris Trophy on 4 separate occasions, as Orr was in his peak during Park's heyday with the Rangers. (Park would also be the second runner-up to the Norris Trophy two more times, in both 1976 & 1978, which was won by the serial spousal abuser, Denis Potvin.)
While on Orr, Orr also cost Park a ton of money, individually and team-wise. In those days, players got bonuses for individual trophy wins and playoff series wins. Orr and those Bruins hurt Park and those Rangers more than anyone.
Today, Brad Park may have been remembered as the greatest defenseman in Rangers history, if a guy named Brian Leetch, who ironically wore the same number 2 jersey that Park wore two decades before Leetch, didn't come around.
In "Play The Man", Brad Park was assisted by the legendary Stan Fischler. At the time of the book's release, in 1971 and right before the 1971-1972 NHL season, Brad Park was only 23 years old. Most of the stories, which were recapped in a journal form, were written while Park was 22.
For reference, this book, which covers the 1970-1971 Rangers season as a whole, also covers Brad Park's third year in the league. This book was published 4+ years before the big trade with Boston. It was also published after the Rangers crushing Game 7 1971 semifinal loss to Chicago and less than a year before the 1972 Stanley Cup appearance against Orr and those same Bruins.
Before pressing on, let me clear something up. Brad Park has written two books. "Play the Man" was published in 1971 and "Straight Shooter: The Brad Park Story", was published 41 years later, and released in 2012. This book review is covering Park's 1971 book. I have not yet read "Straight Shooter", but I have ordered a copy for future review here.
With that note on the books mentioned, I was originally going to talk in-depth about "The Trade". Instead, I'll save it for the "Straight Shooter" book review, so I can give you the official thoughts from Brad Park. Needless to say, it was the biggest trade in NHL history at the time, and depending on your feelings on the Wayne Gretzky trade, perhaps is still the biggest trade of all time.
"Play the Man" was a fascinating and an intriguing book to me. Reading the words of Brad Park 48 years after Fischler hammered them into a typewriter, "Play the Man" was nothing like I expected. Remember, at the time, Park was entering his third year in the NHL and athletes weren't as outspoken as they are today. Sure you had guys like Joe Namath and Wilt Chamberlain, but an outspoken and brash Canadian? That was rare.
Going into "Play the Man", I was expecting a rah-rah type of book, with a light anecdote sprinkled in here and there. Instead, Park, who had to get approval for this book from then Rangers GM/Head Coach Emile Francis, beat the underbelly of the NHL and his role on the Rangers like a proverbial piñata. Park exposed everything, good and bad, and didn't seem to care about any recourse or bulletin board material that this book may have brought upon him and the Rangers.
Many readers know me as the guy who hates Lundqvist's contract. In this book, Park spends 50+ pages talking about his holdout prior to the 1970-1971 season and gives you a detailed recap of each turning point, meeting and everything else about his contract negotiations at the time. Keep in mind, he was talking about all this stuff less than a year after it happened. I was really engrossed in Park's account and his meetings with Emile Francis.
Fans born prior to 1960 may remember a lot of what Park talks about in this book. While I have heard several of these stories before, I took a lot out of this book. I mean after all, how would I know about the daily on-goings of Park's contract negotiations with Emile Francis in 1971?
Park really went all-in during this book. The stuff that he would later become famous for, from this book, was his stuff on the Boston Bruins and Phil Esposito. Both the Bruins & Espo were two entities which he wasn't a fan of and Park spoke about why candidly. Park would call out the Bruins for being bush-league and would accuse Espo of only scoring against shitty teams & camping for goals. You may have heard about what happened on November 7th, 1975 and why Park's book was a topic of conversation, once again.
Like many all-time greats, Park had no confidence issues and had no problems calling out weaker players for making more money than him, in particular, naming a one Dale Tallon. However, Park was consistent in his assessments, as even then, at 23 years old, he admitted that Orr was superior to him. That's a tough thing for a 23 year old athlete to admit to himself, much less in a public forum. Do you think Ranger fans, at that time, wanted to read about Park admitting that he was a lesser product than Orr, even if the fans knew it themselves?
There were so many stories that were told in this book that would be a shocker or just unheard of today. For instance, did you know that Brad Park's father, Brad Park Sr., was an NHL appointed arbitrator during Park's contract negotiations? Did you know Emile Francis wanted Brad Park Sr. to be in on those conversations?
You also had casual perceived racism peppered through the pages of this book, which to me personally, isn't racist at all to me. However, crybaby liberals will slip on their own tears as Park makes ethnic jokes about the French and the Italians. John McCain gave 5 1/2 years of his life to a POW camp so these weak men with San Francisco morals can cry about everything today. SAD!
After Park gets through his contract ordeal, Park recounts the 1970-1971 Rangers season and all his teammates. Hardcore Ranger fans probably know some of the stories and the personalities from that team. Stemmer was a funny man. Irvine was a tough guy. Ratelle was very classy. Gilbert was a party boy. Francis always defended his players.
What I did find really interesting, was that Park openly talked about how Gilles Villemure was actually playing better than Eddie Giacomin. The duo would share the Vezina that season. And people get on my case today when I pointed out that Cam Talbot & Antti Raanta outplayed Henrik Lundqvist, and for much less money, during their tenures with the Rangers. Here, in 1971, you got Brad Park openly saying how Villemure was outplaying the beloved, and sometimes egotistical, Eddie Giacomin.
I also enjoyed the bluntness and raw honesty from Park, when he was talking about his contract holdout. He openly said he hoped the Rangers lost and that his replacement wouldn't do as good as him. That's a natural human emotion, but something that may be taboo to say to some.
I am sure Ranger fans, at the time, really enjoyed "Play the Man" as it gave them a rare inside look at the mind of an elite athlete and the Rangers themselves. For me, reading this in 2018, it was great to get into the mind of Park in 1971. While I will eventually read his official autobiography, "Straight Shooter", from 2012, that book is written in hindsight and after a deep reflection. In "Play the Man", you're living in the moment with Park. You just don't see books like this today. A book from a current athlete in 2018 would be politically correct and would be careful to not offend anyone or any player.
Without further ado, here are some pages from "Play the Man". I included more pages than I usually do in my book reviews because I found this book that interesting. Furthermore, the publisher, Dodd Mead, is out of business. Then again, I don't think any publisher is going to sue me for an unauthorized reprinting of a 48 year old book!
Note: The following pages appear in "Play the Man" and are the property of the aforementioned Dodd Mead publishing company:
Interesting wording for this book. #bradpark #playtheman pic.twitter.com/nZgn8FyncC

— BlueCollarBlueShirts (@NYCTheMiC) August 25, 2018
The Maven, @StanFischler co-wrote Park's book, which was released before the 1972 Stanley Cup run. #nyr #bradpark #playtheman pic.twitter.com/w0tLgy5ake

— BlueCollarBlueShirts (@NYCTheMiC) August 25, 2018
Reading this book 47 years later, it's cool to go back in time and get thoughts from the men at that time, rather than in hindsight. #nyr #bradpark #playtheman pic.twitter.com/zbdlxP8hCd

— BlueCollarBlueShirts (@NYCTheMiC) August 25, 2018
Mock contract negotiations #nyr #bradpark #playtheman pic.twitter.com/bemfyQGagd

— BlueCollarBlueShirts (@NYCTheMiC) August 25, 2018
Park at the time has no problem publicly releasing his contract info. #nyr #bradpark #playtheman pic.twitter.com/IRt4isLecT

— BlueCollarBlueShirts (@NYCTheMiC) August 25, 2018
Off puck drop, this book gets right into Park vs Francis #nyr #bradpark #playtheman pic.twitter.com/q6j6JP8E5X

— BlueCollarBlueShirts (@NYCTheMiC) August 25, 2018
Before Lavar Ball, there was Brad Park Sr. #nyr #bradpark #playtheman pic.twitter.com/J0YpA5aaAR

— BlueCollarBlueShirts (@NYCTheMiC) August 25, 2018
Very rare to see athletes frankly speak about their superiority over other athletes. I enjoyed Park talking Tallon. #nyr #bradpark #playtheman pic.twitter.com/vf689aY6RU

— BlueCollarBlueShirts (@NYCTheMiC) August 25, 2018
On the flip, Park admits Orr is better than him, despite Park being only 23. #nyr #bradpark #playtheman pic.twitter.com/B3EA6cfZBO

— BlueCollarBlueShirts (@NYCTheMiC) August 25, 2018
Park was right on Hadfield #nyr #bradpark #playtheman pic.twitter.com/ya3vAQ5wLA

— BlueCollarBlueShirts (@NYCTheMiC) August 25, 2018
To this day, hockey salaries never reached their peers in other leagues#nyr #bradpark #playtheman pic.twitter.com/ysN900vGbC

— BlueCollarBlueShirts (@NYCTheMiC) August 25, 2018
Park includes letters and every detail about his contract negotiations. Fascinating stuff then, and even more remarkable with 2018 eyes. #nyr #bradpark #playtheman pic.twitter.com/9jmyMH384o

— BlueCollarBlueShirts (@NYCTheMiC) August 25, 2018
If only Park really knew what Eagleson was like and up to! #nyr #bradpark #playtheman pic.twitter.com/QhzyRPh73e

— BlueCollarBlueShirts (@NYCTheMiC) August 25, 2018
This book shows you how sports have evolved #nyr #bradpark #playtheman pic.twitter.com/67y5cBoQnr

— BlueCollarBlueShirts (@NYCTheMiC) August 25, 2018
Throughout the book, Park talks about his disdain and trouble with Boston. Some foreshadowing, huh? #nyr #bradpark #playtheman pic.twitter.com/qft10vQdHk

— BlueCollarBlueShirts (@NYCTheMiC) August 25, 2018
More blunt truth and refreshing stuff – Park talks about how he hoped the Rangers would do bad while he was suspended, so he would be missed. Sadly, nothing has changed in 48 years – hockey just isn't as important in NY as it is in Canada. #nyr #bradpark #playtheman pic.twitter.com/VglUMjqqWD

— BlueCollarBlueShirts (@NYCTheMiC) August 25, 2018
The Cat froze out, literally, the four holdouts by not allowing them ice time at amateur rinks. #nyr #bradpark #playtheman pic.twitter.com/08efLNDvIH

— BlueCollarBlueShirts (@NYCTheMiC) August 25, 2018
Such raw stories. This is also funny to me, because I'm working at LGA & have to take the terrible Van Wyck everyday! #nyr #bradpark #playtheman pic.twitter.com/AKSHGjpo2o

— BlueCollarBlueShirts (@NYCTheMiC) August 25, 2018
In today's world, people would say that crack about Giacomin was racist. No one can laugh anymore. #nyr #bradpark #playtheman pic.twitter.com/LDQHrEVmka

— BlueCollarBlueShirts (@NYCTheMiC) August 25, 2018
43 pages of contract talk and I could read 300 more #nyr #bradpark #playtheman pic.twitter.com/iw4OUICGKp

— BlueCollarBlueShirts (@NYCTheMiC) August 25, 2018
Those rooms haven't been cleaned since 1971 either #nyr #bradpark #playtheman pic.twitter.com/zh5oUwwTzU

— BlueCollarBlueShirts (@NYCTheMiC) August 25, 2018
Is this #metoo or #fakenews ? Either way, sex always sells. #nyr #bradpark #playtheman pic.twitter.com/UMcHwrzSvl

— BlueCollarBlueShirts (@NYCTheMiC) August 25, 2018
The goalies would also win the Vezina #nyr #bradpark #playtheman pic.twitter.com/Io2FzconfR

— BlueCollarBlueShirts (@NYCTheMiC) August 25, 2018
#nyr #bradpark #playtheman pic.twitter.com/eevnMtftJx

— BlueCollarBlueShirts (@NYCTheMiC) August 25, 2018
#nyr #bradpark #playtheman pic.twitter.com/7VxLB86ypB

— BlueCollarBlueShirts (@NYCTheMiC) August 25, 2018
Teddy Irvine gets ribbed #nyr #bradpark #playtheman pic.twitter.com/uWtO1h2141

— BlueCollarBlueShirts (@NYCTheMiC) August 25, 2018
Park shows more respect to the Cooks & Boucher than the @nyrangers ever did. @StanFischler #nyr #bradpark #playtheman pic.twitter.com/F7esiN0Sra

— BlueCollarBlueShirts (@NYCTheMiC) August 25, 2018
Park does not hold back on @NHLBruins #nyr #bradpark #playtheman pic.twitter.com/6tp8AuYTjm

— BlueCollarBlueShirts (@NYCTheMiC) August 25, 2018
More unintentional foreshadowing – the Broad Street Bullies would win two cups #nyr #bradpark #playtheman pic.twitter.com/dwZdjv3SNq

— BlueCollarBlueShirts (@NYCTheMiC) August 25, 2018
The book talks the 1970-1971 season. It also has Park's take on the Sawchuk tragedy. #nyr #bradpark #playtheman pic.twitter.com/35gdlFN8TY

— BlueCollarBlueShirts (@NYCTheMiC) August 25, 2018
Park talks all his teammates and doesn't sugar coat anything #nyr #bradpark #playtheman pic.twitter.com/ywP8KoOM7h

— BlueCollarBlueShirts (@NYCTheMiC) August 25, 2018
Friends in hockey #nyr #bradpark #playtheman pic.twitter.com/youEcmoBc1

— BlueCollarBlueShirts (@NYCTheMiC) August 25, 2018
Liquid medicine during operations #nyr #bradpark #playtheman pic.twitter.com/UvjIIhZirW

— BlueCollarBlueShirts (@NYCTheMiC) August 25, 2018
Helmet talk #nyr #bradpark #playtheman pic.twitter.com/tVcmUj7StY

— BlueCollarBlueShirts (@NYCTheMiC) August 25, 2018
Lundqvist missed 2.5 months after the same injury #nyr #bradpark #playtheman pic.twitter.com/2IXVJ5jfre

— BlueCollarBlueShirts (@NYCTheMiC) August 25, 2018
Remember, Park is 23 and active. This is a funny story, but he also calls out Bob Sloan for being a horeshit ref. #nyr #bradpark #playtheman pic.twitter.com/fXmiys4hqQ

— BlueCollarBlueShirts (@NYCTheMiC) August 25, 2018
Classic Stemmer stories #nyr #bradpark #playtheman pic.twitter.com/BZo5Xqs1NQ

— BlueCollarBlueShirts (@NYCTheMiC) August 25, 2018
What a timely chapter title #nyr #bradpark #playtheman pic.twitter.com/k7db5fAXZc

— BlueCollarBlueShirts (@NYCTheMiC) August 25, 2018
Looks like Ratelle never had to worry about drinking booze from the Cup. #nyr #bradpark #playtheman pic.twitter.com/7IMPQdexAJ

— BlueCollarBlueShirts (@NYCTheMiC) August 25, 2018
Puck bunnies and another FU to Boston #nyr #bradpark #playtheman pic.twitter.com/UukTgptF3y

— BlueCollarBlueShirts (@NYCTheMiC) August 25, 2018
The game 7 loss in 1971 to Chicago #nyr #bradpark #playtheman pic.twitter.com/9eMZcrRc5r

— BlueCollarBlueShirts (@NYCTheMiC) August 25, 2018
All in all, I think any Ranger or hockey fan looking for stories of the state of the NHL at that time, would really enjoy this book. Personally, I'm awaiting to get my copy of "Straight Shooter". If Park is as open and as frank as he was in this book, while an active player, I can only imagine how open he will be in a book that was published nearly 25 years after he was inducted into the Hockey Hall of Fame.
Oh, and let me give credit to Stan Fischler, as once again, he assists another athlete/Ranger media member with a fantastic book. I really don't know what the fucking hold up is – Stan Fischler should've joined Brad Park in the Hockey Hall of Fame decades ago. I hope the NHL and the powers to be rectify this wrong. With Fischler active and still as smart as a whip at 86 years old, it would behoove the HHOF to induct Fischler while he's alive and to spare us an unnecessary posthumous induction. Like my "Get Boucher's #7 Jersey in the Rafters of MSG" campaign, it may be time to start a "Stan Fischler for HHOF" petition!
Overall, while it's tough to say a book from 1971 is "MUST-READ", I highly recommend "Play the Man". You can find it on Amazon.com or by visiting Brad Park "Play The Man" directly.
---
There are a couple of current news items to chime in on, as we get closer to the start of the season.
As I've been doing all Summer, I'm taking the news items from Adam Rotter and his work on SNY.tv/Rangers. For fans who don't know, to me, that's the best one stop-shop for Rangers news items. There are no pop-up ads either. Just straight news, with some opinions tossed in from Rotter from time-to-time.
Here's the latest on Hayes, from Rotter and SNY.TV/Rangers:
Kevin Hayes said that a one-year contract was the best situation for both himself and the Rangers this summer but that he still hopes to stay with the organization past this season. (NHL.com)

Hayes said that he isn't coming into the season feeling that he will be moved by the deadline in February and that after speaking with Jeff Gorton he was "reassured" that the Rangers have no intention of trading him this season. (NHL.com)

Gorton said that in a "perfect world" Hayes is with the Rangers past this season and that while they have the cap space to sign him, "it's just a matter of the contract. (NHL.com)

Hayes said that he views himself as a "top player" on the Rangers and that if he plays the way he thinks he can play "the rest of the stuff will handle itself." (NHL.com)

He said that he intends to be more of a "vocal leader" in his fifth season and that his main approach will be coming to the rink every day and showing the young players "what it takes to be a pro." (NHL.com)

Rangers coach David Quinn said that Hayes is "so close to it' and needs to work on his everyday consistency, work ethic and attitude. (NHL.com)

Quinn said that Hayes wants to take the next step, become a leader to the younger players and that he is looking at his one-year deal as sort of a "prove-it" deal. (NHL.com)

At the time Hayes signed his one-year deal, Larry Brooks wrote that the best use of Hayes may be on the wing if he isn't going to be in the Rangers long-term plans. (NY Post)
To me, what is Hayes supposed to say? I doubt he will say, "I want to make big fucking money and win a Cup, and if it's not gonna happen here, I'm fucking out!"
I think this is a non-story. Of course Hayes isn't going to say anything to rock the boat. However, as talked about before, is Kevin Hayes really a difference maker for a rebuilding franchise? I don't think so.
While you can't compare John Tavares to Kevin Hayes at all, at the same time, there is no point at getting to the deadline, as a non-playoff team, with Kevin Hayes & keeping him for the rest of the season. You gotta get something back. If Hayes really wants to play in New York, he had his chance to extend his contract already. If he still wants to play in NY, he can always re-sign in the offseason, when he becomes an unrestricted free agent.
I think this Hayes story, which is an NHL.com feature story, is just a story for the slowest time of the NHL calendar. It's not "FAKE NEWS", but it is a nothing story to me.
In another story from SNY.TV/Rangers, Ryan Spooner told the NHL Network that he wants to play center. Here's the article:
Ryan Spooner was on NHL Network earlier this week and said:

On his play after joining the Rangers, "I was just trying to have fun. When I heard the news that I would be traded I was a little bit upset, I was with the same team for five years and a lot of guys on the the team I got closer with, that was tough to hear but it was a fresh start for me and I went to the Rangers and the guys were great, the coaching staff too and I just wanted to help out, went out, tried to play my game and have fun and that is what I did."
On his versatility, "I played center since I was like two and played wing for maybe 60 games since I've been pro. There are pros and cons to both, I struggled with my faceoffs but last year I was better and tried to work on them but it's always been something I have lacked on. For me to go over to wing took the burden off of that. I can play center and with the Rangers I would like to play center but if they want me to play wing that is fine by me and if they need me to play center then that is fine with me as well."
On David Quinn, "he gave me a call about a month ago and we just chatted and basically what he said was that we have a young team this year and he expects that we work hard and are in great shape and I think that as a young team, if we are in really good shape and skate, that is a recipe for us to be a successful team. He knows what he is doing and I am excited to play for him."
On how he fits with a young team, "I'm definitely not young anymore but not old. The fact that I cam from the Bruins, the leadership group they had, the things that I have learned throughout my time can help me out. We are not going to be really young but we are not going to be old and I think I can help out and try to lead by example and go out there and have some fun." 

Following the interview, Mike Johnson said on the NHL Network that if Spooner is in a position where he can get the puck, play with good players and see time on the PP "he will produce."

He noted though that while the best use of Spooner would be in the Rangers top-six, he will struggle to find a spot there with the players the Rangers already have.
I don't do the line projections shit in the Summer, like others do. I don't know where Spooner fits in or what line he will be on. Is he a third line center, or is he a second line winger? We won't know that until preseason is finished.
Again, as mentioned in other blogs this summer, (and I will flesh this out completely in a future blog) in my opinion, it is in the Rangers best interest to be in the 2019 NHL draft lottery and not in the 2019 playoffs.
Blah blah blah, yes I know anything can happen, but I just don't see the 2018-2019 Rangers having a miraculous and Cinderella run through the Stanley Cup playoffs. It would be great if I was wrong on this and the Rangers do whisk the NHL off their feet, all the way to the Cup, but if you're a regular reader here or know me personally, you know I take an extreme realist view, and not the delusional, blinders-on, tunnel vision view, that others have.
And the last "major" story from SNY.TV/Rangers, are the Panarin/NYR rumors. Here you go, and again, from SNY.TV/Rangers:
According to Aaron Portzline, there is a belief around the NHL that Artemi Panarin's top choice for his next team is the Rangers. (The Athletic)

Portzline notes that it doesn't mean for sure that Panarin will end up with the Rangers at some point but that three different people, from three different teams, all mentioned that they have heard the Rangers are at the top of his list. (The Athletic)

He adds that the Rangers are not interested in trading anything for Panarin right now and that they "don't expect a playoff berth" for this year, only to get another high pick and experience for their young players. (The Athletic)

It was written earlier in the summer that the Rangers would have significant interest in Panarin as a UFA next summer.

Panarin, 26, has a cap hit of $6 million this summer and last season for Columbus he had 27 goals and 55 assists.

Since joining the NHL with Chicago in 2015-16, Panarin ranks 7th in points with 233 in 243 games.
If there is anything to take from this story, it's this: "He adds that the Rangers are not interested in trading anything for Panarin right now and that they "don't expect a playoff berth" for this year, only to get another high pick and experience for their young players."
If you are to believe the Athletic, and the prognosticators at the Hockey News who ranked the Rangers to finish second-to-last in the Metro and ranked Henrik Lundqvist as the 25th best goalie in the league (I loved that ranking and loved even more watching the Hankholes and Hankbots go absolutely bat shit about their beloved shampoo boy being called out as a pedestrian goalie in 2018) it seems that the NYR front office has a different opinion of their team than Dolan and Lundqvist.
Remember, it's Dolan and Lundqvist who keep letting the "P" word slip into their interviews, as in the word "playoffs."
I don't know what to make of Jeff Gorton. I think he has a good head on his shoulders and makes the right moves and right non-moves, but until Glen Sather is deported or finally booted from the organization, I don't think the team is fully 100% in his control either.
On the Panarin front, as the report says, it makes no sense for the Rangers to trade for him. I also think that trying to sign Panarin in the off-season and thinking that it only takes 18 months to rebuild a team to Cup contention, is silly too.
If anything, the Rangers should be trying to move Lundqvist and Staal to anyone and for any sort of draft pick or draft compensation. This isn't even a cap issue anymore. It's about giving playing time to young kids, in the hopes that they can grow to be a bonafide NHL regular.
I think it's nice that Panarin wants to be a Ranger, but as of right now, it makes no sense for the Rangers to make that happen. Plus, while I'm aware of the trades made previous, such as the Nash deal, would Columbus want to trade Panarin to a division rival?
And finally, as we hit the homestretch here, let's do some quick rapid fire on some random news & notes:
— The Rangers have yet to name a Captain, with HC David Quinn saying the process will play itself out. As mentioned before and in-depth in previous blogs, I just don't see a clear-cut candidate or anyone truly worthy.
— Rick Nash would've been a good idea as C of NYR, as he still remains unsigned and sitting out. Of course, it's not in Nash's best interest to come to NYR. It may not be in his best interest to ever play hockey again. To me, and I don't have any inside info, I'm just opining here, I think Nash, who has a history of concussion issues, will try to do what Crosby did, and sit out for a while, in hopes of healing to 100%.
— I truly think if Nash had a Stanley Cup under his belt, he would've officially retired. I think the chance at winning a Cup is what is delaying the inevitable. Maybe he sits the season out or waits until the deadline to sign with a contender. See ya in Tampa anyone? Nothing?
— The Rangers signed goalie Dustin Tokarski to a one year deal and for chump change. Don't think I'm over-analyzing this when I say, why Tokarski over Pavelec? Pavelec is more stable & consistent to me than Tokarski. That's all.
— But really, at the end of the day, it doesn't matter. Tokarski may never even see Madison Square Garden during the season, as it is more likely that he becomes the neighbor of the Hartford Yard Goats. Tokarski, whose claim to fame was his role in the 2014 Stanley Cup playoffs, after the injury to Montreal's Carey Price, is an organizational depth signing for NYR. I still think the back-up job is Georgiev's to lose.
— There are are abundance of articles about Kevin Shattenkirk and how he wants to have a Bobby Orr season in 2018-2019. (Those are my paraphrased words, not his.) I truly think if he wasn't hurt last season, he would've been named Captain by now. Shattenkirk is in a tough bind here. Yea, he is BFF with the new HC of NYR and all that, but at his age, why waste your time with a rebuild? Again, it's probably a better idea for the Rangers to move him and develop young and homegrown talent. After all, why are the Rangers drafting 67443389344 Swedish defensemen, especially if the plan is to them ready for the main roster?
— It shocks me, with all these nerds and fuck-bois giving us their projected lines for the 2018-2019 season, not one of these people have Vinni Lettieri's name in their line-ups. You don't hear much about Lettieri. I don't get it. I thought he looked good for what he was last season, and I think he has potential to be an NHL regular. I guess if he was Swedish, he would be a lock for the team.
— Henrik Lundqvist is doing interviews and is shoveling the same shit into the mouths of the media that he does every season. The media, like Pavlov dogs, lap it up like the bitches they are. Not one of the media members have challenged Lundqvist with a real question and still continue to tongue-lick his ass.
— It's sad that NHL media jobs are being cut all over America. As fans, we are losing real reporters. In NY, the biggest city in the world, the Daily News doesn't have a hockey reporter and the NY Post has interns writing stories whenever Larry Brooks is too busy to write. I heard Brooks needs time off for cramping, as his wrists are killing him and his hands are all calloused after feverishly jerking off James Dolan all summer. I also heard that Brooks needs an ear drum implant after listening to Dolan spew shit from his guitar.
— David Quinn just bought a $2.6M condo in Chelsea, which is minutes away from MSG. Maybe we will find him popping and belting at the "Molly Wee" with Dancin' Larry after games. With this roster, he's gonna need a few brews after games.
— Nicklas Jensen, a winger acquired for the awful Emerson Etem, turned down a Rangers invite and will remain in the KHL. It's a story I suppose, but it's not like Jensen was going to change the fortune of the Rangers either.
I think with 8000+ words, I've done enough for one blog!
As far as what's next, I would like to sneak in another Delorean or Book Review blog, but that will depend on my work schedule. I'm trying to keep these blogs coming once a week, so perhaps I will go into my 2018-2019 NYR preview on the next blog.
Of note, on the right hand of the site, you subscribe to the blog, so you an get an email whenever I post my next update.
See ya on the next one and as always, "LET'S GO RANGERS!"
Sean McCaffrey
BULLSMC@aol.com
@NYCTHEMIC on Twitter
---
As I was wrapping up today's blog & getting ready to post it, I found out about the unfortunate passing of a friend and one of Rangertown's proudest and loudest resident's, in Tim Malone.
It is with a heavy heart that I report the passing of life-long Rangers fan, Tim Malone. Many of you readers who are active on the New York Rangers Facebook page or part of the myriad of Ranger Facebook Fan Groups that are out there, are probably aware of the name. After all, how could you miss Tim's comments!?!
Personally, I have known Tim for the last six years, as he used to go to a bar that my girlfriend worked at. (Tim would later give up drinking and focus his time on enjoying life.) From there, for the next six years, we would argue on Facebook daily. When I say argue, I mean civilly, humorously, and with a great amount of ball breaking. I know that some readers of this blog also had similar experiences with Tim.
Tim Malone passed away on Saturday night (8/25, the same day as John McCain) after an accident at his home. I don't have all the details, nor is it my place to pass on second-hand information. However, I know people will ask "what happened?" I just want to make it clear that Tim's passing was because of an accident and not due to a suicide, drugs, or anything of that dark ilk.
Tim Malone was very active on Facebook and was a regular in many Ranger groups. Tim and I would battle each other on both our personal pages and in some of the groups. Everything was light-hearted. After I would make a "Deport Lundswiss" comment, Tim would quickly follow up with a "Deport Sean McCaff!" comment. Tim was also a reader of this blog and from time-to-time, would let me know what he liked and what he hated.
In no way, shape or form was I extremely close with Tim Malone, but I literally talked to him, nearly every day, for the last six years. I truly feel bad for his close friends and family, as Tim was a great guy, who loved life, loved the Rangers and had a sense of humor that few could rival.
Tim was a die-hard Lundqvist fan, and would give me shit at every turn. If Cam Talbot or Antti Raanta had a bad game, when Tim woke up and saw the box score, he would immediately blow up my Facebook page and "troll" me. It would always crack me up and Tim understood my opinions, even if he didn't always agree with them.
Away from being a Rangers fanatic, Tim was beloved by his community. Anthony D'Esposito, a member of the NYPD and a current councilman for the Town of Hempstead, eulogized Tim on Facebook on Sunday morning.
D'Esposito wrote:
The Village of Island Park community has suffered quite a blow as we mourn the loss of Tim Malone.

Tim was a longtime Town of Hempstead employee, working each day to make our Conservation & Waterways department better than the way he found it, well respected amongst the rank and file of CSEA Local 880. He also was a proud member of the Executive Committee of the Conservative Party of Nassau County where he worked hand in hand with Chairman Daniel M Donovan to, as Tim always said, "do the right thing."

More important than all that, Tim was an awesome friend to so many, friendships that spanned generations. An avid softball player, a lover of the sea and a hellbent New York Rangers fan, Tim brought smiles, laughter and heart into whatever room he entered. Tim also had deep faith and love for his parish, Sacred Heart R.C. Church, always involved in church activities and looking for ways to help people in need.

Many will miss Tim for his Facebook posts that sparked 100's of comments, his wit, his charm or in my case the 6AM texts of him telling me I was ugly, he didn't like my tie or just "busting chops." We will all miss Tim some way.

My sincere condolences to Tim's family and loved ones. Thank you for sharing this great guy with us. Although short, his life touched the lives of many.

So long, Captain Seaweed. You certainly will be missed. Thanks for all you have done for me and my family.

Forever enjoy the sunrises in the waters of heaven. Much love, pal
In a sick and twisted way, Malone would've laughed if I blamed his death on Lundswiss. Better yet, he would've given me a big thumbs up if I blamed his death on Hillary Clinton!
I'm going to miss Tim Malone and all the bantering, bickering and ball-bustin' we had in the six short years that I knew him. Rangerstown lost a great one on Saturday. My condolences to all his friends and family. Rest in Peace buddy. It's going to suck watching this upcoming Rangers season without you.
What a tough weekend. America loses one of its greatest Americans in John McCain, then us Ranger fans lose Tim Malone.