Greetings and salutations everyone and welcome to another blog here on BlueCollarBlueShirts.com. On Saturday afternoon, the Rangers hosted the Edmonton Oilers for a matinee game, a game which the Oilers won by a score of 2-1.
For starting goaltender Henrik Lundqvist, he must be the biggest fan in the world of Mets starting pitcher, Jacob deGrom. Then again, maybe he's envious of deGrom and wants to show the NY sports world that he deserves all the sympathy. I mean, just look at the numbers. deGrom, who should be the Cy Young winner of the National League (Some people will vote against him because of his win/loss record), finished 10-9, had 269 strikeouts and sported an anemic 1.70 ERA.
Lundqvist, and again, it's very early into the season and I expect him to eventually fade out, currently has a 1-3 record. However, he has a solid 2.03 GAA & a .938 save percentage. Those two numbers blow away his career averages of 2.36 and .919, respectively.
In Lundqvist's first four starts of the season, every game has essentially been a one goal game. (The Sabres scored an empty netter to win 3-1.)  The 2-1 loss to the Oilers on Saturday, at MSG, was just the latest example of Lundqvist channeling his inner 2011-2012 season, while the team in front of him represented the teams in front of Lundqvist during the peak of his career.
As I said in my last blog, and yes it's a small sample size early into the season, it's a shame the Rangers didn't have this Lundqvist in the 2015, 2016 or 2017 playoffs.
Away from team success, (or lack of, as the team is Cupless in the Lundqvist Era) Lundqvist currently has 432 career wins, good for 8th place all-time. Immediately ahead of him are Curtis Joseph (454), Terry Sawchuk (445) and Jacques Plante (437). (Of note, Roberto Luongo has 471 career wins, good for fourth place all time. He could surpass Eddie Belfour, who is in third place and has 484 wins.)
Most Ranger fans, at least the ones that read this blog and that I interact with, are astute and understand what the textbook definition of the word "rebuild" means.
Lundqvist is 23 wins away from being fifth place on the all-time wins list. Can he get there this season, or are games like these, like this loss to Edmonton, going to be the norm?
And yes, I also must mention that the All-Time Wins record deserves an asterisk. After all, most of the leaders on the list played in the tie era, meaning Lundqvist either wins or loses a game. So if a game ends in a tie after regulation, Lundqvist, in theory, has a 50% chance of winning the game, rather than a 33.3% chance. (How's that Scott Steiner math for ya?)
Oh, and if don't get the Steiner math joke, here is one of the best wrestling promos of all time:
Another reason the All-Time Wins record gets an asterisk is because Lundqvist has an 82 game schedule, where generations ago, there weren't as many games. What that means, is that Lundqvist had a chance to win more games in his prime. For other goalies on this list, they had to accumulate years to rack up the wins. Furthermore, some of these goalies played in the Original 6 era, an era where there was no such thing as tanking, meaning Lundqvist faced more inferior competition than his predecessors.
That all said, to have the ability and longevity to win so many games is certainly a major feat and feather in the cap for Lundqvist & the other goalies on this list. You have to give Lundqvist credit here.
Plus, let's face it – Lundqvist isn't like Grant Fuhr.  (12th overall, 403 wins.) Fuhr had the best offensive teams in NHL history in front of him. Seriously, in the 100+ years that the NHL has existed, Fuhr had the highest scoring teams ever in front of him. I mean after all, Fuhr finished up with a career 3.38 GAA & a .887 save percentage, which speaks to Fuhr's era, as well as the amazing teams he had in front of him. It wasn't uncommon for Fuhr to win games by the score of 5-4 or 6-5.
While the number 1 goalie on this list Marty Brodeur (691 wins) and the number 2 goalie on this list Patrick Roy (551 wins) are two of the best goalies of all time, they also had some dominant kick-ass teams in front of them. Those teams helped relieve some pressure for these all-time greats.
In the case of Lundqvist, it wasn't until after his prime, that his team tried to go all in for a Cup. If you work with the idea that Lundqvist's prime was the 2011-2012 season, it wasn't until the 2013-2014 season, that the Rangers went all-in on the idea of winning. (To me, trading the first round draft picks for Marty St. Louis was the first major "all-in" deal. Some people will mention the Rick Nash trade, but the Rangers didn't sacrifice as much as they did in the MSL/Cally trade.)
And really, that 2013-2014 season was a Cinderella season, unlike the season that followed, where the Rangers were the favorite to win the Cup.
With Lundqvist, who is aware of his stats, only 23 wins shy of moving to fifth place on the All-Time Wins list, you got to wonder how many more of these games he will be able to stomach. It's not like Lundqvist is a paragon of virtue or a man known for his patience.
As much as I want Lundqvist out of New York, (I originally wanted him out because of salary cap issues, now it's about just developing a new goalie for the future) I don't think it will happen, just because no other team will coddle and cater to him. However, maybe a string of games like these will have him reconsidering his stance on leaving, especially when a team like the Pittsburgh Penguins, is having concussion issues with Matt Murray. Time will tell.
Before getting into the meat & potatoes of this blog, here are my last few blogs, in case you missed them:
---
---
---
---
---
---
---
During this past week, I've been watching one of my favorite shows, "Man in the High Castle", which airs on Amazon Prime. The show is science fiction, with the premise being what the world could've looked like if the Axis Powers won World War II. In the first two seasons, the show mostly featured America under a Nazi and Japanese regime.
In the third season, the dominant theme is two worlds, and how there are travelers that can visit alt-worlds. In one world, the main world of the show, you have America under Axis rule. In the alt world, you have the world we know today, where the Allied Powers won World War II.
If you haven't seen the show, think of the movie "Back to the Future Part II", where Marty McFly and Doc Brown visit an alternate 1985, a world that Biff Tannen runs with an iron fist.
While watching "Man in the High Castle", because I'm deranged, the first two thoughts that came to mind where Glen Sather and Cam Talbot. Let me talk about the easier "WHAT IF" first, and that's Cam Talbot.
When it comes to Cam Talbot, my obvious question is this – "what if the Rangers started Talbot in the 2015 playoffs?" Deep down, I truly believe the Rangers would've won the Cup that season. There is no way of proving or disproving this hypothetical. And unlike television, there is no alt-world for me to visit, where Cam Talbot won the starting job for the New York Rangers.
I have several facts that helps me argue this what if, but at the end of the day, it's just bar room debate. I look at the career of then rookie Matt Murray, who replaced Marc-Andre Fleury as the starting goalie of the Penguins. The Penguins won two Cups with Murray and eventually let Vegas take MAF in the expansion draft.
I look at the Vezina candidates from last season, which featured two former back-ups who took the starting job over for their respective teams, in Andrei Vasilevskiy and Connor Hellebuyck. I also look at the teams that have won Cups in the salary cap era, as none of them feature a Top 5 paid goalie.
I'm also a believer in the "hot hand" theory, no matter what the sport is. Whether it's a lights out starting pitcher or reliever in baseball, a shooter in basketball, a quarterback in football or in this case, a goalie in the NHL, I believe you can ride momentum to a world championship.
In that 2014-2015 regular season, Lundqvist was completely owned by the Tampa Bay Lightning, who the Rangers would later face in the Eastern Conference Final. While Lundqvist had better games, as an individual, than the Rangers had as a team, in the latter games of the series, he also gave up back-to-back touchdowns in Games 2 & 3. In one of those games, Game 3, the Rangers scored five goals, yet Lundqvist allowed Tampa to score one more, which helped to extend the series to 7 games. (The Rangers also needed 7 games to beat the Capitals in the round previous too.)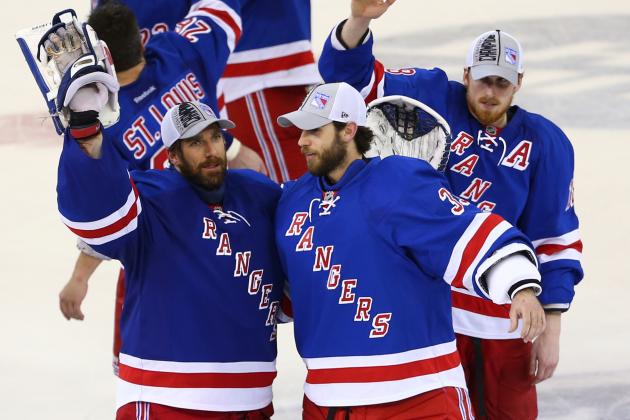 In the Lundqvist era, statistically, the best team the Rangers ever had was that 2014-2015 season. Not ironically, Lundqvist missed a portion of the season with injury and because Cam Talbot was a beast in net. The Rangers would win the Presidents' Trophy that season. It was during this season where some Ranger fans took issue with me for suggesting the Rangers trade Lundqvist for reasons you all know by now.
(And if you go back to those blogs or social media postings from that time, everything I said was proven true. Lundqvist never had more trade value since that season. Talbot had the caliber of an NHL starting goalie. You don't need a top 5 paid goalie to win a Stanley Cup. The Rangers would never win a Cup with Lundqvist. I don't need to bore you, you know my spiels and rants.)
Oh, and before you bring up Talbot's bad season from last year, if Talbot remained with the Rangers, he would've been working with Benoit Allaire. I only see Talbot, like any other goalie, getting better under the tutelage of Allaire.
While I don't have the exact number of how many hockey games I've attended in my lifetime (I would guestimate somewhere in the 600s) there are many games that are unforgettable and more games that are just regrettable. When the Rangers beat the Devils, in Newark, late in the 2014-2015 season, to clinch the Presidents' Trophy with Cam Talbot in net, it was one of the top 5 games I've ever attended live. Besides Talbot proving a lot of my theories correct, it was great to see the Rangers beat the Devils to do it. It also made for a memorable experience, when more than 50% of the crowd were Ranger fans, here at the barn of the Devils.
Anyway, long story short, I truly believe that if the Rangers rode Cam Talbot's hot hand in the 2015 playoffs, the Rangers would've won the Cup. Obviously, Alain Vigneault wasn't going to take that risk, nor was he going to force Glen Sather to get involved by making a decision like this. It's just a shame I can't see what would've happened if Talbot got the nod in the 2015 playoffs. To me, the Rangers win the Cup. Then again, who knows, maybe he pulls a Philipp Grubauer from the 2018 playoffs? (Many forget, it was Grubauer, and not Holtby, who got the nod to start the 2018 playoffs for the Capitals.)
While Cam Talbot as the Rangers starting goalie is something I would've loved to seen, the "Man in the High Castle" dual worlds screams Glen Sather. In one world, Canada to be specific, Glen Sather is a living legend. In the other world, here in the United States, Glen Sather is an old loud-mouthed inept fool.
I've written many blogs on the failure known as Glen Sather, with the most recent one being written in June. You can read it here: http://doinow.com/62618/
I know I have talked about Sather's role in the NHL many times on this blog. Going to Edmonton several seasons ago, and seeing Glen Sather having his name enshrined into the rafters of Rexall (The Oilers got a new arena the season after, where the Sather banner was moved to) was an experience.
To Edmonton fans, Sather is a walking, talking living legend. Of course, it didn't hurt that Sather had Gretzky and Messier fall into his lap either.
For Ranger fans, Sather is the face of failure, just as much as James Dolan is. Everyone remembers Sather's stupid quote of, "If I had the Rangers payroll, I'd win the Cup every season." This is from the man who brought you Wade Redden. In fact, even sadder, during Sather's tenure with the Rangers, the most success Sather had was when a hard salary cap was instituted, thus limiting Sather from blowing Dolan's money for poor seasons.
Where Sather has a ring for each of his fingers on one hand from his days in Alberta, in New York, Sather has to be considered the worst GM/Team President in the history of NY sports. He was the longest tenured GM in NYC sports history to never win. He is the longest tenured Team President in NYC sports history to never win. He has failed the Rangers at nearly every NHL draft. His free agent signings have been more misses than hits. If anything, Sather's tenure in NY should be the basis of his immediate expulsion from the Hockey Hall of Fame.
While Sather has been the worst of the worst during his time in NY, away from his duties as GM and Team President, Sather is well liked and respected around the league. Most con men are. After all, people liked Bernie Madoff before the bubble burst on his ponzi scheme.
As a player, Sather was a type that most Ranger fans of today would've liked. He was a grinder. He was a fighter. He played hard. He was great for the locker room. His teammates loved him. He was fun to be around. However, as an NHL executive who happened to be in the right place at the right time in Edmonton, he's tarnished any good will that he got from Ranger fans during his playing days here.
Sometimes I wonder if James Dolan's knowledge of hockey starts and ends with the Edmonton Oiler teams of the 1980's. Maybe he's also aware that if it wasn't for the Oilers, the Rangers don't win the Stanley Cup in 1994. However, 1994 was 25 years ago, and Sather now has 18+ Cupless seasons with the Rangers.
Sadly, instead of truly embracing a rebuild and deporting Sather from the organization, where Sather can run back to a Canadian world where he's loved and appreciated, Sather continues to ruin the American realm with his presence. Even sadder, I'm sure the Rangers will one day have a Glen Sather night, while Frank Boucher and the Cook brothers roll around in their graves.
Oh and if and when there is a Glen Sather banner night at MSG, that horrible hippie Phish banner will finally be more important than something else in the rafters of M$G.
3000+ words and I haven't talked about the game itself. Maybe it's time I approached the subject of the game now!
As always, before moving along, here is the ESPN.com box score:
SCORING SUMMARY:
1st Period
12:49

Mika Zibanejad

(1)

Assists: Marc Staal, Brendan Smith

0
1
14:17

Ryan Nugent-Hopkins

(1)

Assists: Darnell Nurse, Connor McDavid

1
1
2nd Period
No Goals Scored
3rd Period
6:23

Connor McDavid

(2)

(Power Play)

Assists: Leon Draisaitl, Ryan Nugent-Hopkins

2
1
PENALTIES:
1st Period
4:55

Evan Bouchard:

2 minutes for Holding
2nd Period
10:33

Marc Staal:

2 minutes for Hooking

17:01

Milan Lucic:

2 minutes for Hooking

19:49

Adam McQuaid:

2 minutes for Holding
3rd Period
5:11

Vladislav Namestnikov:

2 minutes for Holding

13:33

Marc Staal:

2 minutes for Holding
As you may know, while the Rangers will always be my number 1, ever since the Talbot trade, I root for the Oilers to win in the Western Conference. After all, if it wasn't for the Oilers, the Rangers never win the Cup in 1994. The Rangers and Oilers have been intertwined ever since that year and the Rangers are still paying for that Cup with Glen Sather remaining employed.
Plus, how can anyone hate this fan base:
Going into this game, this was a win-win situation for me personally. Either the Rangers win, or Talbot wins. Even if the Oilers won and the Rangers lost, it's not a bad thing, because I'm behind the "Lose For Hughes", get the number 1 pick in the draft line of thinking.
I think I will have to write the a definitive blog on the word rebuild and my thoughts on this season that I can link to, rather than repeating myself every blog, but as I've mentioned a countless amount of times, this is a stress-free, house money season. Again, I can't root for the Rangers to lose, but I'm not upset if they lose either.
As a Talbot-maniac, despite giving up only one goal in the Rangers 2-1 loss, this was not a great game for him. If it wasn't for puck luck on his behalf, coupled in with terrible officiating, then I don't think Talbot gets the win in this game.
Talbot looked shaky most of the game, as Zibanejad alone ringed two pucks off the iron. There was one play where Talbot misjudged a play and it almost back-fired on him. There was another play where Namestnikov rifled the puck down the ice and it almost found its way in. If Brady Skjei had more offensive awareness, he would've buried the ricocheting puck for an off the board rebound goal.
In Talbot's defense, the Oilers defense was horrendous. Ranger fans want to whine about their defense, but when you watch these Oilers play, while they do have one of the greatest players in the world today, in Captain Connor McDavid, they have a defense that many AHL teams wouldn't be jealous of.
For whatever reason, while most of the cast remains from the Oilers playoff run of 2017 (where terrible officiating cost them their series with the Ducks) the Oilers, ever since, are just not a good team. It seems that everyone outside of McDavid has regressed. It's blatantly evident with their defense, which as a Rangers fan, makes you scratch your head on how they lost this game.
As mentioned above, I've been to hundreds of hockey games and have watched thousands more. At 36 years old, a lot of things to start to blend in together. While I'm sure I've attended more boring games in my life, to me, this was one of the worst games I've seen live in some time. This game didn't even have the intensity of a preseason game, where at least players are trying to crack into the roster.
This game truly felt like a game between two last place teams. Even worse, with the 1PM start time, the game was exciting as watching paint dry. I get the Rangers want to do kids day (Despite jacking up prices for this game with the convenient "flex/tier pricing") but with these days for the kids, it throws everything off.
For starters, the players are used to playing at night, so these games throw off their body clocks, pre-game rituals, eating, etc. With these games being geared for kids, you also don't have the booze flowing through the crowd.
I mean, I took my dad to this game and as usual, we went to go pregame at The Molly Wee. The bar, which is usually packed, wasn't crowded like it normally is. However, it's always nice to catch up with and talk Ranger hockey with Dancin' Larry:
I can't sit here and say the Rangers have a huge home ice advantage at MSG and that the lack of booze in fans hurts the team. The days of wild fans and having a home ice edge are long gone. However, with the 1PM start and the fans BAC lower than usual, this game was as exciting as an intervention for a heroin user. Like a heroin user, I saw fans dozing & nodding off in the crowd. Out of respect to them and not wanting any legal issues, I won't post the pictures of sleeping fans.
The Rangers were so frustrating to watch in this game. I don't know if it's a Lundqvist thing, where the team is afraid to take chances because they don't want to be yelled at by the diva (and if you notice, the Rangers are back to blocking as many shots as possible again) but the Rangers seemed very timid and more conservative than Mike Pence in this game.
The Rangers were happy to dump and chase, chip and skate or whatever else you want to call it. I can't even recall them skating the puck into the Oilers zone once. The Rangers couldn't find wingers for breakout passes. It looked like the Rangers offense was handcuffed all game.
Kevin Shattenkirk, back in the line-up (DeAngelo, Pionk and McLeod were your healthy scratches in this game) didn't do anything. The Rangers had two power plays in this game (They should've had at least two more, but the refs were terrible) and if I hear the phrase "quarterback of the power play", whenever 22 is out there again, I'm going to vomit like Linda Blair in "The Exorcist."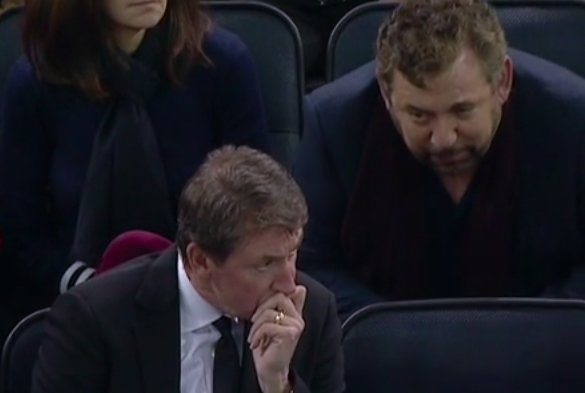 Going into this game, I was hoping for a goalie clinic, with an action packed game with 40+ saves on both sides, before Vinni Lettieri scored the GWG in OT. Instead, while a 2-1 game suggests a goalie clinic, it was two teams devoid of much offense, with both goalies getting breaks along the way.
Trust me, while it's fun to rile people up on Twitter by saying King Talbot owned Lundswiss, this game wasn't that at all. I would love to plug one of my old Talbot blogs, (Like this one: https://doinow.com/cm4717/) but in reality, the only thing worth watching in this game was Connor McDavid.
I feel like I say this whenever I see McDavid live, but if you have the means, try to get good seats and see him play live. TV does him no justice. I've only see him against the Rangers, Islanders and Devils, and neither of those teams were particularly good when he played against them. McDavid really stands out in these games, because not only is he head and shoulders better than 99% of the players in the league, he just blows away the skaters on the local teams.
Sometimes live, I get lost tracking McDavid. He moves so fast. As quick as he is with his legs, he's just as quick with his stick. Whether he's dishing to teammates who aren't at his level, thus aren't ready or if he's making plays defensively, the guy just does everything right on the ice. While Oiler fans hope Draisaitl could be that guy, can you imagine if McDavid had a true superstar to play with, like the way the Penguins have Crosby/Malkin, Tampa with Stamkos/Kucherov, Washington with Ovi/Kuznetsov, Toronto with Matthews/Tavares, etc? McDavid is just too good on this team and most of the time, his teammates can't keep up with him.
In a way, I'm glad Talbot wound up in Edmonton, because I go out of my way to watch Oiler games. You are really seeing a generational talent with McDavid and I imagine this is how NHL fans felt when they were watching Gretzky in his prime.
The Rangers seemed happy to pass the puck around more so than shooting it in this game. Head coach David Quinn also said as much in his post game press conference.
This Rangers fan base, as you know, has varying opinions on everyone and are always looking to blame someone after a loss, with a true doom and gloom style behind their criticism. I've been guilty of this in the past too, so it's not like I'm above it. It's just that in this season, I can deal with it since I know the long term goal and have no expectations for this season.
That said, Mats Zuccarello, one of my favorite players of the last few seasons, has been increasingly more frustrating to watch as his career goes along. As I joked on social media, it wouldn't shock me if in the video game "NHL 19", if the shoot button was disabled whenever you use him in the game. He could be on a breakaway with the goalie pulled, and he would still slow down and look to pass behind him. Hayes is another one that's guilty of this.
I get the whole not wanting to be selfish shit, but especially when you're playing a defensive mess like the Oilers, you have to shoot the puck. I'm the biggest Talbot fan in the world, and even I can admit he looked beatable today. The Rangers weren't pressed to test him that much.
As I've been saying all along, I really hope David Quinn starts giving Lettieri more minutes, PP time and gets him away from Namestnikov. Lettieri is one of the few guys on this team that will shoot the puck and when you're a bad team like the Rangers, at least put the puck on net and see what happens. All these extra passes to nowhere is Taco Bell meets White Castle gas inducing.
I will say, it was nice to see Kreider crash the net, but from my vantage point, it seemed like only Kreider and Lettieri had any interest in getting in front of Talbot and trying to find twine. Everyone else, besides Zibanejad, seemed happy to pass around. I really can't criticize players on a rebuilding team, but I keep hearing Quinn echoing this same sentiment. Quinn, who values accountability, needs to start scratching guys if they won't shoot.
Mika Zibanejad, who previously hit a post (and would get another post) kicked off the scoring in this game, just under 8 minutes in. Zibanejad ripped a one timer from Marc "Norris" Staal, to beat Talbot:
MIKA ZIBANEJAD WHIPS HOME THE ONE TIMER!#NYR pic.twitter.com/ZQtPXXt2Gy

— NHL Daily 365 (@NHLDaily365) October 13, 2018
1-0, good guys. Sadly, this would be the last Ranger goal of the game.
Less than two minutes later, Connor McDavid, using his wizardry, set up the Oilers, which led to Nuge tying the game. 1-1.
With the score tied going into the second period, the Oilers started on a powerplay, after McQuaid took a silly holding call late in the first period. The Rangers, who I thought did a good job on the penalty kill (despite the Oilers GWG being a PPG) held the Oil off.
The second period saw both goalies make some good saves. Even if some of these exaggerated glove saves are on shots going wide and/or high, it's always fun to see a goalie throw that glove and make a "fuck that shit" type of save.
From a Ranger fan perspective, I thought the Rangers did a great job of limiting space and shot opportunities for the Oilers, but wound up being their own worst enemy offensively.
The game winning goal was scored by McDavid, under fishy circumstances. First the goal, which truly was a beauty:
CONNOR MCDAVID! OILERS LEAD IN THE 3RD!#LetsGoOilers pic.twitter.com/k883MI36z7

— NHL Daily 365 (@NHLDaily365) October 13, 2018
As mentioned, I was here live and have seen this replay about 30 times now. Just a work of art and it took me a few replays to see how the puck wormed past Lundqvist. 2-1 Oilers.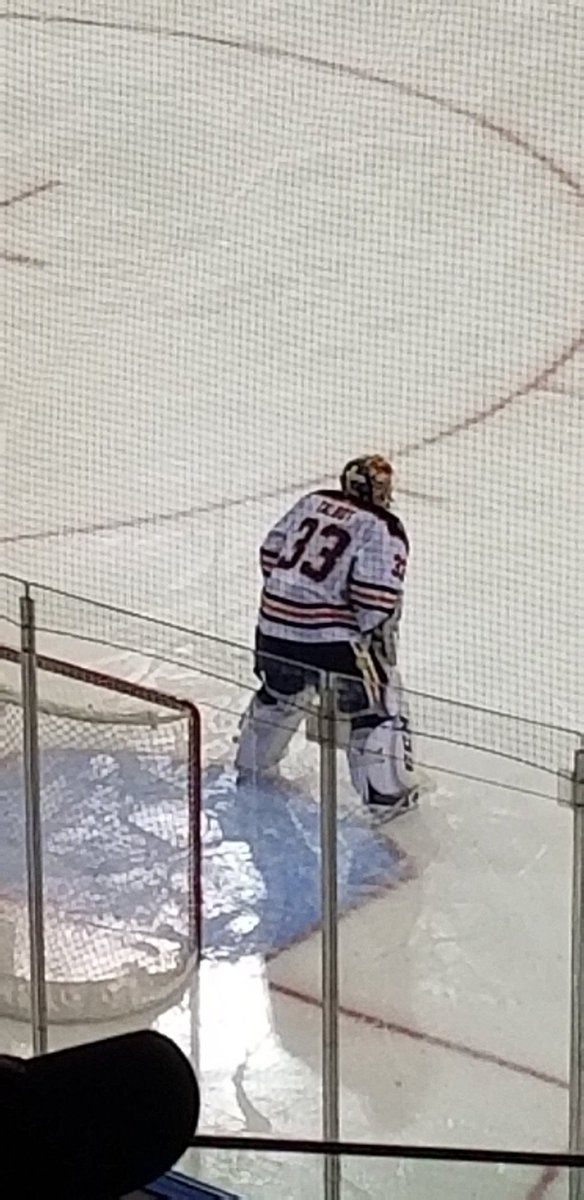 On the McDavid PPG, the goal happened after Kevin Hayes was tackled down by Jason Garrison. Even worse, this happened right in front of the referee, but no call. Immediately after the no-call, Namestnikov pulled the same move, and bang, the Oilers were on the PP. Adam Larsson looked like he could've also been called for a delay of game penalty, but once again, no call.
With time dwindling to FOXWOODS FIVE territory, Marc Staal was called for holding. It was definitely a penalty, but the game felt it was being called one-sided. Even Steve Valiquette, the lone MSG analyst as MSG is too cheap to hire anyone else, went off on the officials after the game. While the Oilers didn't score on this PP, with the Rangers down a goal, it did limit their attack for two minutes during a crucial point in the game.
The referees have been bad for a long time and as mentioned above, the Oilers got fucked by the refs in their playoff series with the Ducks two seasons ago. As I said then, said before then and will say again now, there is no accountability with these referees, so they have no incentive to improve. While the Rangers probably should've won this game and had more goals before all this bullshit, the refs didn't help matters. You had to wonder if the refs had bet the Oilers and the under.
As time wound down, all Henrik Lundqvist could do was watch the clock hit triple 0. Oilers 2, Rangers 1. The Rangers are now 1-4 and have the best odds at Jack Hughes.
All in all, while I'm not upset with the Rangers loss, to me, they should've won this game.
For me personally, these last ten days has been horrendous for me, sports-wise:
Yankees season officially over.
Giants lose twice and their season is unofficially over.
My three favorite fighters in Bellator all lose in brutal fashion.
Conor McGregor loses to a commie.
The Rangers lose all three games I have attended so far this season.
My fantasy football team sucks.
On the bright side, when the chips are down, I can always rely on a goalie from Edmonton to give me shit to talk about. IN CAM WE TRUST!
The Rangers are in dead last place in the league and Quinn is still trying to get a feel for his roster. He did bench <GASP> the intoxicating Pavel Buchenvich in this game. (Oh, and if some jerkoff in mom pants thinks Buchnevich is "intoxicating", what's McDavid? Full blown Farley?) He also limited minutes with Filip Chytil and Ryan Spooner, with the latter seeming like dead weight in this game.
It is what it is, and I believe most of you understand.
On a personal note, it was cool meeting some of you readers throughout my travels today. One of you said this blog is your favorite thing to read on the internet, and I appreciate that. I try to make these blogs entertaining and something I would want to read. I really think that this season are going to be blogs like this one, where I go off on tangents, talk about different stories and not worry too much about the games themselves. After all, how many times do you want to read, "This is a rebuild. They are developing." I just want to keep it fresh here.
In the same vein, I find the Blueshirt Underground Radio guys to be my source of fan entertainment. I am reading they are going live with a new episode tomorrow (it's not a podcast, it's an internet call-in show) so if you want to check them out, they will be live on Sunday, 10/14 at 7:30pm. To listen, visit: https://player.fm/series/blueshirt-underground-ny-rangers-radio-134068
Rangers have a back-to-back coming up, with Colorado at home Tuesday and a trip to Washington on Wednesday. If it's me as coach, I'm starting Georgiev on Tuesday and giving Lundqvist the prime time start.
Of note, after the game with Washington on Wednesday, the Rangers have three days off, before returning on Sunday to play Calgary. I really don't get the scheduling this year. You had the whole league off this past Friday. You got teams playing back-to-backs and three games in four nights, but then you have three days off. If you're truly worried about player safety, you would try to have the teams play every other night, and try to limit the back-to-backs.
I suppose with the three day break after the back-to-back, you could run Lundqvist, who is the hot hand, no doubt about it, in both games. However, what's the point? Rebuild blah blah blah, and that's why you gotta give Georgiev a start. I am sure he's chomping at the bit to spit the bad taste of that game with Carolina out of his mouth.
I'll be back Tuesday night. I don't think I'm going to the game, so I will get my officially NHL licensed Ranger ear plugs (Only $39.99, what a steal!) ready for Micheletti. See you then.
Win, lose or shootout, as always…
"Let's Go Rangers!!!"
Sean McCaffrey
BULLSMC@aol.com
@NYCTHEMIC on twitter
P.S.: Shout out to Travis Jackson! ICWT!