Greetings and salutations Ranger fans, and welcome to another blog here on BlueCollarBlueShirts.com. Tonight, after a thrilling 3-2 shoot-out victory less than 24 hours before at the Garden, the Rangers traveled to Washington D.C. to take on the Stanley Cup Champions. Like the night prior, this game went into overtime as well. However, when it was said and done, the Capitals left the ice with a 4-3 win. For their trouble, the Rangers took the overtime point.
Going into this game, the Rangers had every excuse in the book to lay a stinker. The Rangers played a tough game the night before, a game that was extended and finished with a shootout.  The Rangers were starting Henrik Lundqvist, as he would be making his first back-to-back start of the season. The Capitals had several days of rest going into this game. The Capitals are the Stanley Cup champions, and talent-wise, are far superior than the Rangers in every facet of the game.
However you cut it, this was a game, that on paper, the Capitals should've potted 5 or 6 goals against the Rangers and then laugh for 60 minutes. However, and this is what the chart community of fans will never understand, these games are played on the ice and not on paper. Instead of taking a 5-2 or 6-3 loss, the Rangers played a full 60+ minutes and pushed the Stanley Cup Champions into overtime. No small feat, considering all the circumstances going into this game. If it wasn't for the 2018 Conn Smythe winner, Alex Ovechkin, perhaps the Rangers win this game outright.
In my season preview blogs and on the twitter, I talked about how Alex Ovechkin now has the weight of the world off his shoulders. Alex Ovechkin could retire tomorrow, and he will go down as a first ballot Hall of Famer. He's arguably a Top 10 skater of all time. Even if you don't think he's a Top 10 skater, you can see the merit in why some would think that.
When Alex Ovechkin led his team to the Stanley Cup this past June, that left Henrik Lundqvist all alone. As I said on my blogs back then, I predicted that NBC and other media outlets, would bring this up non-stop. In this national broadcast, it was the first thing that NBC brought up. Ovechkin has the ring. Lundqvist does not.
While I didn't think Ovechkin would ever get his ring to cement his status, it doesn't shock me that he got it before Lundqvist. Ovechkin having a ring is just another point to what I've been saying for years – you can't win a Cup with a Top 5 paid goalie. You can only win a Cup with an elite forward.
Due to their longevity of playing in the same division in the league since their rookie seasons, Lundqvist and Ovechkin have formed a friendship based out of mutual respect. Of note, I don't think Lundqvist has that same bond with Sidney Crosby, who also came around at the same time as Ovi & Lundqvist. I can't blame Lundqvist here, because as a fan, I respect and enjoy watching Ovechkin more than Crosby. Ovi is just so likeable, plays hard, busts his ass, is one of the best players on the power-play in league history and now, is clutch when it matters. With Crosby, you get the crybaby stuff and it's no secret that the league has protected Crosby more than they've ever shown any type of favoritism to Ovechkin.
I wonder how Lundqvist felt tonight, when he stepped into the arena and saw his old friend with an ear-to-ear smile and with a fresh banner in the ceiling, that for once, didn't read "Presidents' Trophy Champions". It's gotta be tough, but Lundqvist brought it upon himself when he negotiated his contract and demanded Torts out of town.
To me, I don't doubt that Lundqvist wants to bring a Stanley Cup banner to the rafters of MSG. I also want to win the Mega-Millions, and that's not going to happen either. I just wonder when Lundqvist sees Ovechkin and knowing that he is now the oldest superstar left without a Cup, if Lundqvist would ever explore the Ray Bourque route.
While I think Lundqvist loves New York, his way of life, his money and doesn't want to uproot his family, deep down, I believe that he thinks that if he chases a Cup elsewhere, it would be cheating. Because of their careers, playoff history and tenure, Lundqvist, Crosby & Ovechkin are always talked about together. I think Lundqvist wants to be that Crosby or Ovechkin, that stays in one place his whole career and wins a Stanley Cup for his team. Again, what he wants and what happens are two different things.
My intentions here aren't to write a love poem about Alex Ovechkin, but as I've mentioned throughout the history of this blog, I love watching Ovechkin play. He's a guy I would love on my team. It's funny, in 2015, when the Rangers knocked the Caps out of the playoffs, there were Cap fans who wanted Ovechkin traded and wanted the Caps to blow it up. Now look at where we are now!
In tonight's 4-3 overtime loss to the Capitals, if you are looking for two words on why the Rangers lost, those two words are "Alex Ovechkin." Once again, Alex Ovechkin owned Henrik Lundqvist, beating him for two power play goals, both from the same spot. Care to guess where the goals were scored? Yep, from the usual spot at the dot.
With the two goals allowed, Lundqvist now has the dubious distinction of giving up the most goals ever to Alex Ovechkin. However, to be fair, that speaks to Lundqvist's longevity and because Lundqvist is in the same division as Ovechkin. It's a meaningless stat, that's more bar room trivia than anything else. (And for those wondering, Lundqvist has now given up 24 goals to Ovechkin. Marc-Andre Fleury, the previous leader, has given up 23, which again, speaks to MAF playing in the same division as the Capitals for so long.)
With the Rangers playing with less than a 24 hour turnaround time, head coach David Quinn didn't get a chance to speak as much as he did between the loss to the Oilers to the win over Colorado. I'll tell you what, as I said in last night's blog, I'm really enjoying David "Torts Lite" Quinn.  Speaking of last night's blog, here is that blog, along with some of my more recent blogs, in case you missed them:
---
---
---
---
---
---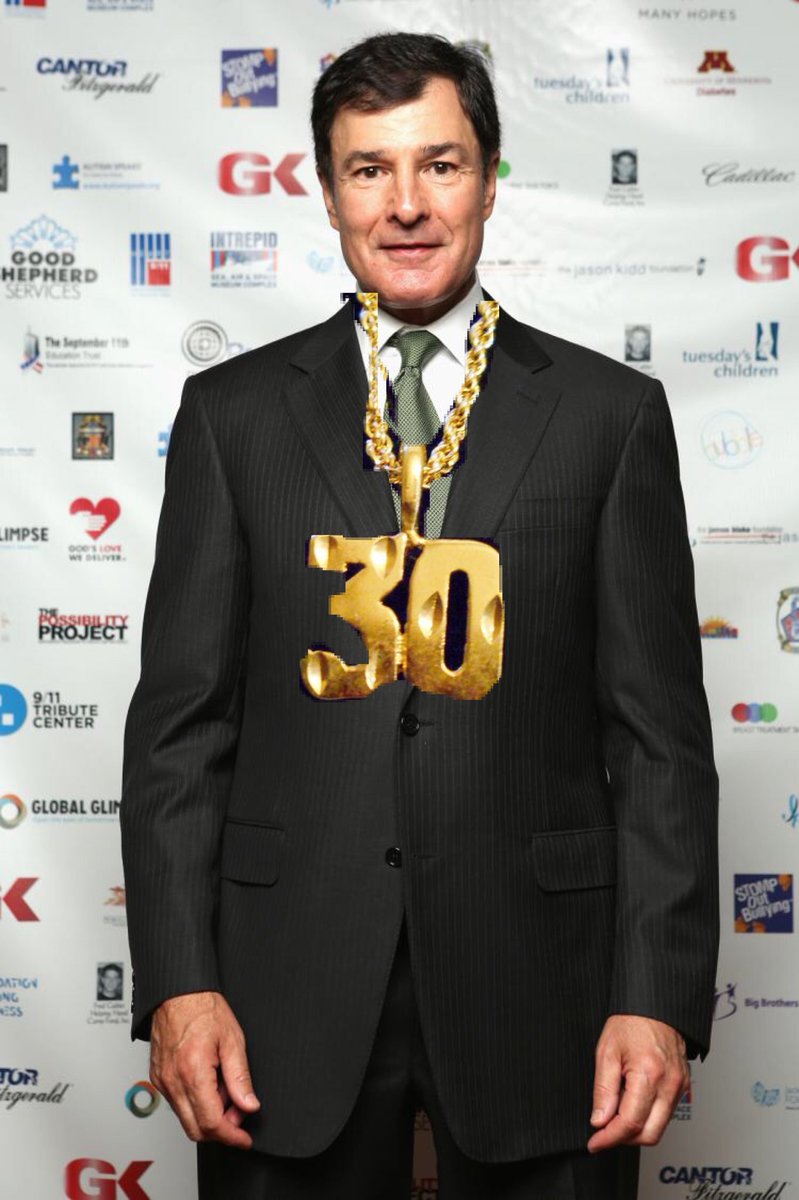 NBC, who previously promoted Wednesday Night games as "Wednesday Night Rivalry", has dropped the word rivalry from their billing. Now it's simply known as "Wednesday Night Hockey". It's probably for the best, because, at least in the case of the Rangers, a lot of the promotion was forced. The Rangers would play Boston, and NBC would show Milbury with his shoe. The Rangers would play the Flyers, and you would see clips from the 1975 Broad Street Bullies. In most of the rivalry promotion, fights and big hits would be featured, which today, are two things that the NHL want weeded out of the game. It's kind of like how ESPN dropped their "JACKED UP" NFL segments on SportsCenter.
(Quick tangent – on the big hits/concussions, I wonder how many of these NHLers, especially Rick Nash, have followed the Daniel Bryan WWE story. Daniel Bryan took worse head damage than hockey players, yet after 2+ years off and with intense therapy, was able to mount a comeback. It would behoove the NHL & its players to see what worked for Bryan.)
As mentioned, there wasn't much from Quinn before the game. All we got from Quinn is that Lundqvist would be starting and that the intoxicating Pavel Buchnevich would be back in the line-up, replacing Cody McLeod. Also, the defensive pairs from last night's game carried over to this game as well.
As far as the moves, when it comes to Lundqvist, as said in my blog last night, he's the hot hand, so if you want to win, play him. If this is a true rebuild, I would've started Georgiev on Tuesday and let Lundqvist have the prime time game with a divisional opponent. In Quinn's view, perhaps he feels he needs a few wins to help sell his message. With the Rangers having three days off until their next tilt, I have no problem with Lundqvist playing back-to-back. I just question how that helps a rebuild.
With Buchnevich, Quinn has had success with scratching guys and then these guys playing great afterwards. Worked with Shattenkirk just 24 hours ago. It worked for Neal Pionk tonight. In the case of Buchnevich, I thought he looked like ca-ca tonight, and the announcers (Doc Emrick and Eddie O.) said as much on the broadcast.
I'll tell you what, you gotta really be skating like doo-doo and looking like you don't care, if someone like Doc Emrick is calling you out on the broadcast. Doc is a babyface like Sam Rosen, who calls the game and rarely opines anything negative about a player. When Doc and Eddie are ripping on you, you can't blame AV, you can't blame Quinn, you can't blame anyone else but yourself.
As someone who wanted the GLASSIAH, the one and only TANNER FUCKING GLASS, to play in the 2017 playoffs instead of Buchnevich, for right now, at the onset of this season, I'm feeling pretty vindicated. After all, I am a huge Alain Vigneault fan (have been defending him this whole time) and I felt AV got a lot of shit from the basement brethren because AV didn't kowtow to the mopey Russian millennial.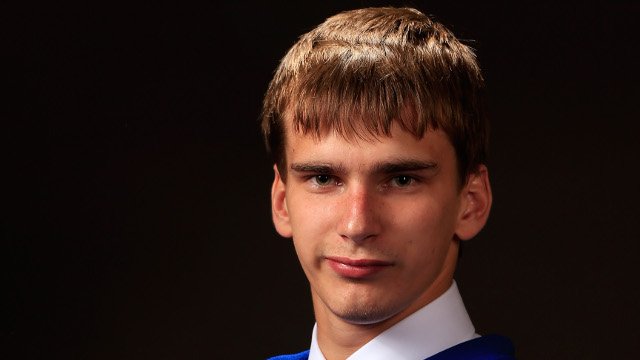 After recapping all the latest Rangers news in last night's blog, I don't have much more to add, so let's get right into the game.
As usual, the following box score comes from ESPN.com:
SCORING SUMMARY
1st Period
6:09

Mika Zibanejad

(2)

Assists: Chris Kreider, Neal Pionk

1
0
14:05

John Carlson

(3)

Assists: Nicklas Backstrom

1
1
2nd Period
3:32

Alex Ovechkin

(5)

(Power Play)

Assists: John Carlson, Brett Connolly

1
2
12:42

Jimmy Vesey

(3)

(Power Play)

Assists: Neal Pionk, Brett Howden

2
2
17:01

Alex Ovechkin

(6)

(Power Play)

Assists: John Carlson, Nicklas Backstrom

2
3
3rd Period
10:25

Chris Kreider

(4)

(Power Play)

Assists: Neal Pionk, Mika Zibanejad

3
3
OT Summary
2:18

Matt Niskanen

(1)

Assists: Evgeny Kuznetsov, T.J. Oshie

3
4
PENALTY SUMMARY
1st Period
9:35

Nic Dowd:

2 minutes for Interference
2nd Period
2:09

Brett Howden:

2 minutes for Tripping

5:39

Jakub Vrana:

2 minutes for Hooking

12:37

Dmitry Orlov:

2 minutes for Holding

15:42

Jesper Fast:

2 minutes for Interference

19:32

Brendan Smith:

2 minutes for Interference
3rd Period
9:20

Nathan Walker:

2 minutes for Holding

14:43

Kevin Hayes:

2 minutes for High-sticking
OT Summary
No Penalties This Period
By now, if you've been with me all season, you know my feelings about this team. Stress-free season, house money, blah blah blah. In the same vain, this was a game I was proud of as a fan. This season isn't about winning and losing. Well, I mean I guess it kind of is, as I'm in the "LOSE FOR HUGHES" camp, but you know what I mean. This is all about developing a new core, with the hopes that some additions (Kravtsov & Shestyorkin definitely, maybe Panarin and/or Karlsson in Free Agency) can make the team better next year. I know a true rebuild is a 3-5 year process, but with ticket sales being in the shitter and with Lundqvist & Dolan talking playoffs, I don't think the Rangers will have the patience to embrace what a team like Chicago did.
The Rangers had every reason to get their asses handed to them in this game, but instead, they played hard for 60+ minutes. This was a winnable game for sure, and the fact that they played so well against the Cup Champs, is something to build from. I saw some fans getting upset after this loss, and I just don't get it. Let me make this clear one more time:
"THE RANGERS ARE SUPPOSED TO SUCK THIS SEASON. THE CAPITALS ARE THE REIGNING & DEFENDING STANLEY CUP CHAMPIONS. IN THIS GAME, THE RANGERS NEARLY WON AND PROVED THAT THEY CAN BEAT ANYONE ON ANY GIVEN NIGHT."
These Rangers aren't a sorry sack, getting their doors blown off every night. Despite the 2-4-1 record, the Rangers have played well and have played well against good teams such as Nashville, San Jose, Colorado and here with Washington. The only game that the Rangers looked terrible in, was against the Oilers, but even then, the Rangers only lost by one goal. Oh, and need I remind you of the terrible officiating in that game?
This season, I expected Lundqvist to regress tremendously and for the team in front of him to be worse than anything he's ever seen. Thus far, seven games in, it's been anything but that. Lundqvist is playing a shade below his Vezina level 2011-2012 season and the defense has been good. Sure, there has been some hiccups from the defense, but what NHL defense is perfect? All you can do is try to limit the other team's offense.
I keep referring to David Quinn as "Torts Lite" and it's not just because of his press conferences. He has this team hustling on defense, blocking more shots than the AV teams ever blocked, and there is a true focus on being physical and playing your man. In turn, while Lundqvist has had to dial the clock in a few of these games, for the most part, he's not facing a ton of wide open shots, that the nerds would call high quality.
In every Lundqvist start, sans the Buffalo game where Buffalo scored an empty netter, the final score was a one goal game.  Tonight was no different. What that tells you is this team is in every game they have played in. They aren't rolling over to die. Fans should be proud of these guys and think about the light at the end of the tunnel. (And that light is CZAR IGOR HOISTING THE CUP! Sorry, couldn't resist Jim Madden & Al DeMauro!)
In tonight's game, I thought the goaltending from both sides was pretty good. Both goalies made some huge stops. What did irk me, and let me get this out of my system, is how the NBC guys kept going on & on about Lundqvist and calling him "The King". Not a peep was mentioned about Braden Holtby, you know, the goalie that has the same Vezina as Lundqvist and the Stanley Cup that Lundqvist doesn't have. There was even one point in this game where Holtby made a flurry of saves and the announcers were shocked. I mean come on, give Holtby his due. He's one of the better goalies in this league.
What has been exciting about the Rangers through these first seven games is that while veterans like Chris Kreider & Marc Staal have been playing pretty well, for the most part, the Rangers are getting consistent quality games out of guys like Vinni Lettieri, Brett Howden and the other young faces. In this game, Neal Pionk had a monster of a game for himself. Someone like Filip Chytil will eventually grow into his role. In other words, the young talent are not bogging the Rangers down, they are contributing just like the veterans.
This game was mostly a 60 minute back and forth affair, with each team getting a chance to shine. The teams were pretty much even in shots, with the Rangers getting off 32, as opposed to the Capitals who got off 38. While 38 sounds like a lot of shots, many of these shots came from the side boards. The Capitals did have a few GOOD LOOKS in there, but nothing crazy as you might expect.
At the 6:09 mark, the Rangers got on the board. Mika Zibanejad got the goal, but this was a team-wide effort:
MIKA ZIBANEJAD OPENS THE SCORING UP FOR THE RANGERS!#NYR pic.twitter.com/Mk2vWEiBZZ

— NHL Daily 365 (@NHLDaily365) October 18, 2018
To start the play, Vinni Lettieri screened/picked Pionk's defender. Pionk then flew down the ice, and really what great wheels for a D-man. Pionk then found Kreider open for a shot, Holtby gave up a rebound and there was Z-Bad to clean up the mess. 1-0 Rangers, and I can't stress enough how this was a team effort goal.
Of note, how about that Chris Kreider, who leads the team in Goals and Points? As mentioned in last night's blog, he's in the same boat as Ryan McDonagh from last season, but if he lasts here, maybe we are looking at the next captain of the Rangers. All we need from CK20 is consistency.
With the Rangers doing a good job of clogging up their defensive zone, it took a faceoff and a blast to tie the game. Here's John Carlson at the 14 minute mark:
Carlson CLEAN off the faceoff 🔥

Watch more: https://t.co/9PPd006h6g #WNH pic.twitter.com/b2dwpKmSwS

— NHL on NBC (@NHLonNBCSports) October 17, 2018
Lundqvist fans want to blame Skjei for the screen, but if he didn't attempt to get in front of the shot, they would whine that they let a clean shot go by. However, as Holtby displayed later in the game on similar plays, if you hug the post, these types of goals don't happen. We've seen bad goals allowed trends from Lundqvist in the past. It seems this season, he's prone to these "win the faceoff and bombs away" goals. Hug the post. 1-1.
After twenty minutes, the score remained 1-1. This was a good first period for your boys in blue.
Worth mentioning, Zibanejad, who scored in the first period, continued to get close to the net and was pretty solid offensively.
At the two minute mark of the second period, Howden would get boxed for tripping. On the ensuing PP, Alex Ovechkin, from his office, gave the Caps a 2-1 lead:
[copy + paste] OVI FROM HIS OFFICE!

Watch more: https://t.co/9PPd006h6g #WNH pic.twitter.com/aad7aIHd6z

— NHL on NBC (@NHLonNBCSports) October 18, 2018
There were no screens or triple lindy deflections on this goal. This was a clean shot. The announcers said Lundqvist was sleeping. As much as I love to rip Lundqvist, what can you do, it's Alex Ovechkin. This is what he's paid to do and he's been doing it his whole career. It is funny though, if someone tried to block this shot, people would whine that Lundqvist was screened. Here's a clean look at the shot and Ovi does his thing anyway.
2-1 bad guys.
As the game moved along, with both teams not having much goal scoring success on the five vs five, the Rangers would get a powerplay when Orlov tackled Zibanejad down. This led to Jimmy Vesey cleaning up in front of the net:
Vesey ties the game. #NYR pic.twitter.com/zBbZB1v957

— Rob Taub (@RTaub_) October 18, 2018
2-2.
On the goal, there was Neal Pionk logging his second of three assists of the game. For Vesey, who could've had two hat tricks this season, this was a big goal for him, especially after failing on a potential overtime game winning goal the night previous.
Three minutes later, Jesper Fast took a penalty, which gave the Caps their second power play. Once again, it was the Ovechkin show:
Ovechkin. Another one. #ALLCAPS pic.twitter.com/d1tIS8YsOg

— Rob Taub (@RTaub_) October 18, 2018
3-2, bad guys.
This was similar to Ovi's first goal, and again, I don't know what you can do. He's been doing this his whole career and no one has figured out how to stop him at the dot. It's at the point where you should just have one guy stay on him the whole PP and play 4 vs 3.
To me, as this game trickled down to the end of the second period, no one on the Rangers was playing better than Vinni Lettieri and Neal Pionk. The announcers even agreed with me, and these aren't homer announcers. Lettieri & Pionk did a good job on the PK. Lettieri was making great plays defensively and setting up his teammates offensively. He even led Kevin Hayes to a breakaway at the end of the period, but Holtby was able to stop Hayes.
At the end of the period, Brendan Smith took a penalty, which carried over to the third period. Fortunately for NYR, the Capitals didn't capitalize on this chance.
3-2 bad guys at the end of 2.
The third period was the best period of the game for the Rangers, at least in my eyes, as they did a hell of a job limiting Washington's offense. They just kept fighting and fighting. It's like they were Andy Dufresne crawling through that tunnel of shit, only to be redeemed at the end.
The hard work paid off at the 10 minute mark of the third, as Chris Kreider made the game 3-3:
Kreider ties the game at 3. #NYR pic.twitter.com/l7Mvc0W1pX

— Rob Taub (@RTaub_) October 18, 2018
And there's Neal Pionk again, logging an assist. Pionk basically did the job that Shattenkirk is paid to do. And while on Shattenkirk, I wouldn't say he had a bad game, but he didn't do much to stand out either. I thought Marc Staal had another great defensive game tonight though.
Both teams fought to find the potential game winning goal, but at the end of regulation, the score remained 3 goals a piece.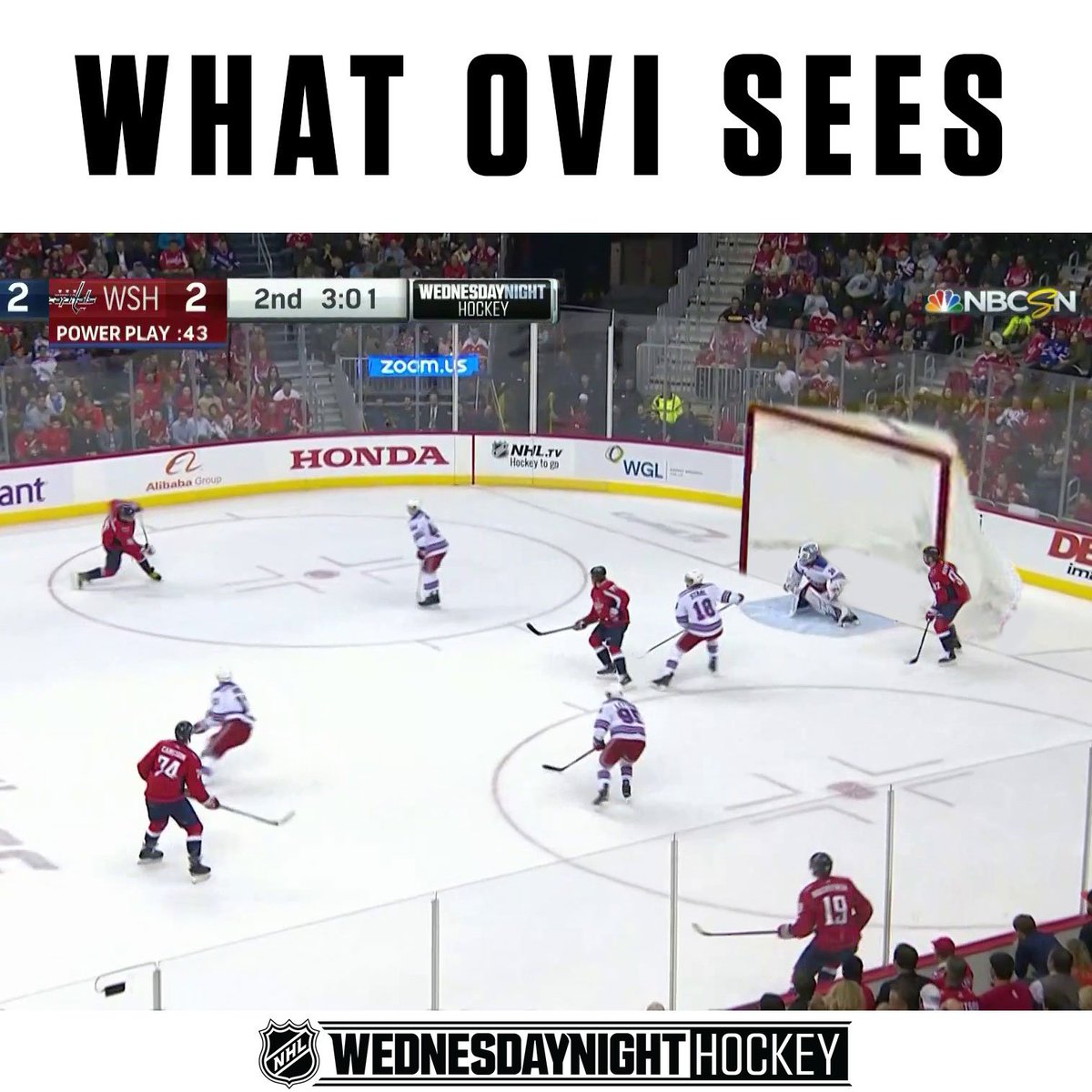 The Capitals would find the game winning goal in overtime, just shy at the half way mark of the period. Here's Matt Niskanen:
Matt Niskanen buries the rebound for the #Capitals' @SUBWAYCanada OT winner. 🚨 pic.twitter.com/m2aF4PKGVY

— Sportsnet (@Sportsnet) October 18, 2018
On the goal, I saw some Ranger reporters, PAID reporters, say "what a great glove save from Lundqvist." What? How many great glove saves are turned into rebound goals? I swear, some in the media have the impression that they will be shunned to the fields to do a lifetime of hard labor if they ever say anything negative about Lundqvist.
4-3 your final in our nation's capital. I know people don't want to hear the term "good loss", but this was a great game from the Rangers, that just didn't end in their favor. You have to be happy with what you saw, especially out of Pionk and Lettieri.
As I'm about to wrap it up here, just want to share an email I got.
This email is from a Ron Duguay fan named Michael Tootikian:
Hi Sean,

I began my conversation by stating that MSG NETWORK and Jeff Filippi made a mistake in not bringing back Ron Duguay as an analyst for New York Ranger games. I said Ron is knowledgeable about the game, he is a fan favorite and I let her know I live in Los Angeles but have followed the Rangers since Ron was a rookie.

I went on to say I am in commercial real estate in Los Angeles and I am not the type to make this effort to call and sign a petition unless I have a strong conviction about something I believe in.

She listened and I did ask for Jeff's email address. I offered her my email ,but she did take down my cell phone number (which showed up on the caller i.d). She took down my first and last name and said she would relay the message.

I was polite and straightforward and did not bad mouth the network in fact I mentioned Dave Maloney, Bill Pido and John Gianone as a positive, but not bringing Ron back is bad for the MSG NETWORK and Mr. Filippi should reconsider and bring him back.

If you have an email for Jeff Filippi, I will send him an email, since I am not on twitter.

Let me know if I can be of further service and I thank you for your leadership!

Best,

Michael
I just want to reiterate, if you're going to call up MSG Networks, be polite. Cursing them out will get you nowhere. The NY Post is now covering this story and it's truly a shame that Ranger fans are being disserviced without Duguay on the broadcast.
Moving forward, the next three days should be interesting, just because of David "Torts Lite" Quinn. He has made no bones about holding guys accountable, so I'm interested to see if Buchnevich gets the boot to the press box. At the same token, if you're going to punish guys for playing bad, players should be rewarded for playing well. I am hoping to see Lettieri & Pionk get more minutes on Sunday. I think Lettieri would be able to pot some goals if he wasn't stuck on the fourth line and in the role of a grinder.
I would assume Lundqvist gets the start on Sunday, as it would make no sense to start Georgiev. As it is, it's being rumored that Georgiev might play a game in Hartford between now and Sunday, just to get some action. I don't know how that helps a rebuild, but you know my spiel.
I'll most likely be back Sunday night with a game review. I may even go to the game, just because I want to see my buddy Travis Jackson. Speaking of Travis, he does a great podcast talking high school hockey. To listen to that podcast, visit: https://soundcloud.com/user-99641532
Furthermore, if you're looking for something for your Rangers appetite between now and Sunday, I'd advise to check out the "Bleeding Blueshirts" podcast, which I gave the link for in last night's blog.
Also, on Thursday night, BSU Radio returns. You can listen to them by clicking the link below:
Blueshirt Underground Radio: New York Rangers Talk 10/18/18 7:30 PM With @sportsology https://t.co/F7Lqd5nbqo #NYR

— Jim Schmiedeberg (@BSURadioJim) October 18, 2018
As mentioned in other blogs, the way you guys enjoy my manifestos is the same way I enjoy the BSU radio show. I always enjoy hearing what fans think and getting their stories, rather than reading Mike Brady blueprints. After all, that's what I strive for with this blog, unique content with personal stories & bad humor, rather than flooding you with meaningless stats.
See you Sunday, and as always, thanks for reading and…
"LET'S GO RANGERS"
Sean McCaffrey
BULLSMC@aol.com
@NYCTHEMIC on twitter