Greetings and salutations everyone and welcome to another blog here on BlueCollarBlueShirts.com. Coming off an ugly loss on Sunday, the Rangers bounced back and beat the Florida Panthers on Tuesday, by a score of 5-2. On the twitter, I said that the Panthers were just what the doctor ordered for the Rangers. As BSU Radio Host Jim Schmiedeberg replied, the Panthers were to the Rangers as the NY Giants are to the rest of the NFL! SAD!
Just like many games throughout the course of the team's 91+ season history, this was another Jekyll & Hyde game for the Rangers. They were struggling & trying to keep their head above water in the first period. In the second period, the Rangers had one of their best periods of the season, owning the Panthers in every facet of the game, which ultimately led to three goals. The Rangers then took their foot off the gas a bit in the third and really, as you'll see below, would score an empty net goal, that pretty much embodied that whole period.
If there was anything to take out of this game, it is that that Panthers are bad. Like really bad. They were their own worst enemy in this game. To make another Giants reference, the Panthers shot themselves in the foot more times than Plaxico Burress ever could. The Panthers put the word "special" into special teams, and would give up not only two power-play goals, but would give up a short-handed goal as well.
On the Rangers end, there was a lot of good to take out of this game, no matter how you are rooting for the team. If you're a fan of "THE TANK", and want the Rangers to lose every game so they can get Jack Hughes, you'll be happy to know that Mika Zibanejad & Mats Zuccarello had their best games of the season. Perhaps they can both bring back a nice return before the trade deadline.
While the two Z's each collected two goals a piece, Alexandar Georgiev, who had a game to forget during his season debut in Raleigh, bounced back and made 36 saves in this game. The most action Georgiev saw was in the third period, as the Rangers at one point were being out-shot 12-2. However, Georgiev held his own and protected the Rangers lead, enroute to victory.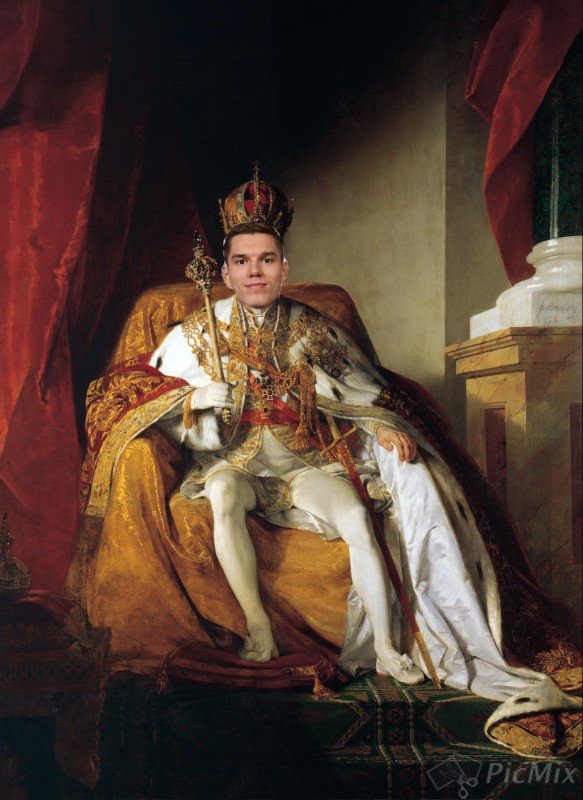 To be clear, this isn't a win to pound your chest like King Kong about, but with this type of season, it's a win you will take and appreciate. I am sure David Quinn, who along with Henrik Lundqvist, is the team's biggest critic, will find some fault in this game. (Quinn has to be the biggest critic though. It's his job. However, Lundqvist doesn't need to berate the team like he's a Little League father, who viciously lives vicariously through his seed.)
When it comes to criticizing the team, Quinn will probably be looking in the direction of Marc Staal (who seems to be made of teflon), Kevin Shattenkirk, Kevin Hayes, Pavel Buchnevich and others. However, for one night at least, the Rangers can take a breath of relief and enjoy their flight to Chicago.
To Quinn's credit, he is not one to be shy of giving praise to his team and there is plenty of that to go around after tonight. Mika Zibanejad is now shooting with reckless abandon, without abandoning his skill set. (Does that make sense? If it doesn't, you'll see below.) Mats Zuccarello actually shot the puck and guess what – he scored not once, but twice! Chris Kreider, someone who can be consistently inconsistent, did a great job of crashing the net and screening Panther's goalie, Mike Hutchinson, on two of the Ranger goals. Neal Pionk played well. The special teams were better than they've been all season. Brendan Smith was fun to watch.
Of course, last, and certainly not least, Georgiev had a great game and again, at least for one night, the Rangers don't have to worry about their back-up goalie. During the AV era, he was fortunate to have two different starters backing up the high holiness crybaby, in Cam Talbot & Antti Raanta. Even last season, AV had a former starter, in Ondrej Pavelec, backing up Lundqvist. While Georgiev played well enough in limited work last year, for the first time in a while, the Rangers had a question mark with their back-up, especially after the mess in North Carolina. Tonight's performance takes pressure off of Georgiev and as I said in my season preview blog, he will only get better if he gets full-time work with Rangers goalie coach, Benoit Allaire.
As usual, before getting into the pregame news, here are my last few non-award winning blogs, in case you missed them:
---
---
---
---
---
---
As usual after a loss, (then again, I guess he does this after a win too) David Quinn shook up his lines & scratched new names from the game previous. Here were the lines Quinn rolled out on Tuesday night:
FIRST LINE: Kreider/Zibanejad/Zuccarello (AV had some success with this line last year. After tonight, Quinn will probably roll this line out again.)
SECOND LINE: Chytil/Hayes/Fast (A line that played alright tonight, but was snakebit.)
THIRD LINE: Vesey/Howden/Buchnevich (Seems like a downgrade for Howden, especially with the bad luck Vesey has been having and with how bad Bustnevich has been.)
FOURTH LINE: McLeod/Namestnikov/Spooner (When McLeod is the biggest offensive threat & plays the hardest, there is a problem with this line.)
FIRST D-PAIR: Skjei/McQuaid (It was fine for tonight.)
SECOND D-PAIR: Staal/Pionk (Staal was horrible tonight and to be fair, I have been defending him all season despite me not being a fan of his contract.)
THIRD D-PAIR: Shattenkirk/Smith (With the way Pionk has been playing, Shattenkirk becomes more expendable by the minute.)
In net was Alexandar Georgiev. Henrik Lundqvist was backing him up.
Of note, while on Georgiev, he was recalled on Monday, as expected. There was a report that Lundqvist had an upper-body injury, which I am assuming is a split end, or maybe he pulled his labia when smashing his stick over his net on Sunday. (Yes I know the labia is a lower-body injury, it's a bad joke, go with it.) Hockey injuries aren't like football injuries, so they are allowed to be misinterpreted since the descriptions of injuries are so vague. So yea, I'm going to make a hair joke since the Rangers (and the rest of the NHL) won't delve into what the injury is.
It was reported that Lundqvist could've played this game if needed, but the Rangers/Quinn wanted to give Georgiev more work. As I'll get to, I thought this was the right call and the perfect game for Georgiev to get his feet wet with.
My biggest bone of contention with this line-up tonight was that Vinni Lettieri was scratched, as Ryan Spooner was re-inserted into the line-up. I don't get it. After the game on Sunday, Quinn raved about the fourth line (90/95/8) and even said it was the best line of the game. If you're holding guys accountable, in the same vein, shouldn't guys be rewarded? What did Vinni Lettieri do wrong to make the list of Quinn? All he did was play a hard 60 minutes, crash the net and move the needle on the Rangers heart monitor.
I said it when it happened – I don't mind the contracts of Namestnikov & Spooner. I think both are overpaid and will be on their way out of here before their contracts expire. For a team rebuilding, it doesn't matter overpaying them, because they are not a priority. However, if Quinn truly believes in what he preaches, especially with his line about, and I'm paraphrasing, "I don't care about bank accounts", then it makes no sense at all to play Namestnikov or Spooner over Lettieri.
And yes, my Lettieri praise will be as annoying as my disdain for the goalie with all the hair gel.
If I'm Vinni Lettieri, I gotta wonder what the fuck do I have to do to increase my presence on this team? Granted, Lettieri skates and shoots the puck a lot, but he isn't scoring goals. Then again, and as was a topic of the MSG pregame show – who really shoots the puck well on this team? The Rangers will be lucky, even without the potential trades, if they have a 30 goal scorer on this team, much less a 40 goal scorer.
(Not mentioned by Vally or Al, when they were talking about lack of scoring, was the team focusing most of its money on the goalie and defense. The Rangers have used their salary cap to make defense/goaltending a priority, not offense.)
I don't mean to come off like a snob, with the "I WUZ AT DUH GAYME AND YOO WERE NOT" treatment, just because I have seven or three more cents in my bank account that I save for hockey games, rather than purchasing cheap rusty nose rings, (Hi Kelly & there will be more!) but when you watch this team live, and I've seen this team live four times this season, Lettieri never takes a shift off. (That was a one hell of a run on sentence!) Lettieri is involved whenever he's out there and more times than not, is usually involved in post whistle shenanigans because he has the other team all riled up. And as someone who knows, when you can get someone riled up, you have them flustered and off their game.
I just don't know how David Quinn, who knows Pavel Buchnevich has been nothing more than a mopey millennial, which probably explains why he's been crushed/leveled by three big hits this season (he was skating with his head down on all three occasions and showed as much emotion as a 90's grunge rocker with a needle in his arm) will keep on playing 89, while sending 95 to the press box.
I'll get into this shortly, but maybe that's why I'm a Ron Duguay guy, more-so than a Steve Valiquette guy. Give me the passion, the emotion, the energy, the drive, whatever. The stupid charts aren't worth the paper they are printed on, because if they were, Billy Beane wouldn't be watching another Oakland-less World Series right now.
And before I spend too much time on this, I would like to see the media ask Quinn why Lettieri was benched rather than just reporting that he was. I can't be the only one who thinks this doesn't make sense. Even Dave Maloney, in his podcast with John Giannone, was questioning the move.
In no way am I saying I can offer the same criticism or know the game like ex-NHL players, but it's funny how I always see the game like Maloney, like a Duguay and can never relate to the basement brethren of fans, who think games are played on paper and not the ice.

The Rangers, carrying 8 defensemen, are one short, with Frederik Claesson being hurt. No update on his status, except for the "UPPER-BODY" injury update, which could mean anything. To me, I think he hurt his hand in his fight from the Colorado game.
Tony DeMAGAngelo (Credit, as always, to @NYRKELSMADS)  seems to be on Quinn's list, as he hasn't got much playing time lately. Of course, because he has made it public that he supports Donald Trump, you have these millennial freaks writing articles about DeAngelo's political leanings. And let me be clear, I only say Tony DeMAGAngelo because I find it funny, and unlike any other Ranger blog out there, I try to give you something different & funnier than anything else you'll read. That's just my seven or three or two cents. (Hi again Kelly!) And as you can tell, if someone has a joke funnier than what I came up with, I'll credit them on here too, rather than stealing it like others.
I wrote this a few blogs ago, so I'll just mention this and move on – I would bet you a beer and a free slap across the mouth, that Lundqvist, if he could vote, would've voted for Tump too. All those millions of dollars. You think he wants to risk his Scrooge McDuck dives into his piles of gold for a corrupt piece of work like Hillary? C'mon now.
Here's a hot take – David Quinn doesn't give a fuck who DeMAGAngelo voted for. As I said before, I don't care if the whole team wore pink pussy hats if it meant they would win the Cup. As a fan, I just want to see what's best. I'm sure that's Quinn's modus-operandi too. He just wants what's best, and while I question Quinn for scratching Lettieri and would love to hear why, I'm sure DeMAGAngelo remains on the list because of hockey, and not political, reasons. And people say I have an agenda with these blogs. SAD!
I'm not going to go into another one of my Valiquette spiels, as I've done it a few times already. Just check my past blogs if you missed them. In short, I like Vally. I think he brings a lot to the table. I don't understand why the Rangers don't hire his CSA (TOR does) and I think Vally will eventually have a bigger job in the league, whether it's as a national broadcaster or as a coach. (He has little kids, so I'm assuming he's happy with working local. I mean, how can you assume otherwise?)
I have been lucky to attend many of the games early into this season, so I have missed many MSG broadcasts. Like my Vally spiel, you know my Duguay spiel already. However, this was the third game in a row that I watched, where it was just Vally & Al Teethwig, and it's just not a good broadcast. If you're gonna move on from Duguay, at least replace him on a full-time basis.
Vally is good at what he does and with what he brings, but 30 minutes of his nonsense is too much. He pummels the viewers with all these charts and stats that are really meaningless. During tonight's broadcast, he was talking about expected shots, and again, what the hell is an expected shot? Does Kevin Hayes get an expected shot for that terrible empty net goal at the end of this game?
Furthermore, Vally uses stats that are compiled league-wide. For a team rebuilding and that mixes up their lines every game, how can you lump in numbers with what teams like the Penguins, Leafs, Capitals, Predators, etc, do, with what the Rangers do? There are also way too many variables ignored in these stats, like travel, back-to-backs, bad ice, start times, back-up goalies, injuries, etc, that these numbers come off as fake news.
Here's my real news, fancy boy analytic stat – in two games played, the Rangers have scored five goals in each of Georgiev's starts. What does that tell you? How about this stat I just whipped up – in 7 games played, Lundqvist has two wins. In two games played, Georgiev has one win. That means Georgiev has a better winning percentage. So in the world of Vally, does that mean Georgiev is the better goaltender?
What I'm trying to get at is that most of these stats are bullshit and have no bearing on any individual game. Even the plus-minus stat, a once heralded stat, doesn't mean as much as it once did. One player's mistake can affect four other guys. Conversely, a guy like a Sidney Crosby can boost the plus/minus of four other guys.
I just think all these stats are great for bar room debates, but when it comes down to it, the only thing that matters is the play on the ice.
And before closing on this topic, this broadcast sorely misses Duguay. You know the expression, "everyone likes vanilla, but sometimes you need different flavors?" That applies here. You need someone to complement Vally, although I do find his straight man/fall guy stuff with Trautwig to be funny. Trautwig is a perfect victim for Vally's one-liners. #FruitSalad
And if you don't get the fruit salad joke, enjoy:
Have you ever been kicked in the fruit salad? @VallysView #NYR pic.twitter.com/ILcC4mNrF9

— Bobby (@Bobby_S92) October 23, 2018
3000 words, and I'm not even into the game review. I got diarrhea of the fingers tonight!
As usual, before the game review, here is the box score from ESPN.com. Of note, I still can't find period-by-period stats, so if anyone knows where one can procure such information, drop a line. Here you go:
SCORING SUMMARY:
1st Period
18:15

Vincent Trocheck

(3)

(Power Play)

Assists: Jonathan Huberdeau, Evgenii Dadonov

1
0
2nd Period
3:10

Mika Zibanejad

(4)

(Shorthanded)

Assists: Adam McQuaid

1
1
11:36

Mats Zuccarello

(1)

(Power Play)

Assists: Neal Pionk, Mika Zibanejad

1
2
16:08

Mika Zibanejad

(5)

(Power Play)

Assists: Neal Pionk, Chris Kreider

1
3
3rd Period
1:27

Mats Zuccarello

(2)

Assists: Mika Zibanejad

1
4
10:37

Mike Hoffman

(3)

Assists: Jonathan Huberdeau, Aaron Ekblad

2
4
19:08

Kevin Hayes

(2)

Assists: Jesper Fast, Brady Skjei

2
5
PENALTY SUMMARY:
1st Period
4:18

Denis Malgin:

2 minutes for Tripping

17:27

New York Rangers:

2 minutes for Too Many Men/Ice – Bench (served by Pavel Buchnevich)
2nd Period
2:09

Brendan Smith:

2 minutes for Hooking

4:21

Alex Petrovic:

2 minutes for Tripping

11:30

Denis Malgin:

2 minutes for High-sticking

15:16

Frank Vatrano:

2 minutes for Tripping

16:47

Maxim Mamin:

5 minutes for Fighting (Major)

16:47

Brendan Smith:

5 minutes for Fighting (Major)

16:47

Brendan Smith:

10 minutes for Misconduct (10 min)

17:51

Jesper Fast:

2 minutes for Interference

18:57

Jonathan Huberdeau:

2 minutes for Tripping
3rd Period
4:43

Vincent Trocheck:

2 minutes for Interference

14:51

Mika Zibanejad:

2 minutes for Interference
I know many fans are conflicted with these games. My buddies Al Demauro, @blueshirtbuddha and Greg Rutherford wouldn't mind if the Rangers lost every game. They are very pro-Tank. Other fans want the Rangers to make a playoff run. Again, I go back to Jim Schmiedeberg of BSU Radio – (a great show if you've never listened to it) I want Hughes, but I can't sit and root against the team for 82 straight games. It's funny just reading how the Rangers fan base reacts to every play and game like it's life or death. This truly is the most worrisome fan base in hockey. (You can make a case for the Leafs and Habs too.)
Deep down, I think this is a win the team needed, and yes, that's because Georgiev was in net. You don't want him feeling like Georgisieve. I'll link it later, but even he said he needed this win for his confidence. This win was also good for the Ranger special teams and after much talk about Zucc not having a goal, he got that monkey (can you say that word in 2018 anymore?) off his back too.
I guess I should mention, what also annoyed me about this MSG pregame show is that while Vally was showing his magic 8-ball charts, what wasn't talked about was the Panther's line-up, nor their starting goalie. With starting goalie Roberto Luongo out, as predicted in my last blog, the Panthers started their third string goalie (AHL starter) in Mike Hutchinson. While Florida looked terrible tonight, one must wonder if other NHL teams will abandon their strategy of starting their back-ups in MSG, or at least, against the KING OF KINGS, in the regal one himself, Alexandar Georgiev!
This game could've been ugly early. Let's go to one of the twitter gif masters:
Sometimes the small things need recognition. Great defensive play by @NPionk95! #NYR pic.twitter.com/R60hgyNMPr

— MSG Networks (@MSGNetworks) October 23, 2018
Neal Pionk broke up a two on one Panthers rush, about a minute into the game. This was a huge defensive play for me, because of how Georgiev struggled in his first game. The last thing he needed was 1-0 out the gate. I'm telling you, and yes, it's early, but the more and more I see of Pionk, the more and more I think the Rangers need to trade Shattenkirk while they can get a return. And yes, while I have a Shatty jersey, I'll just rip off the nameplate and put Fotiu there!
Vesey, who if you made one of Vally's charts, probably has the potential to be a 100 goal scorer this season, missed a tic tac goal opporunity in this game. This poor kid. He has had so many chances, and while he's had a few goals, he has left so many on the ice.
Georgiev was called to make a few saves early and he did. He looked a lot less shakier than the game against the Canes for sure.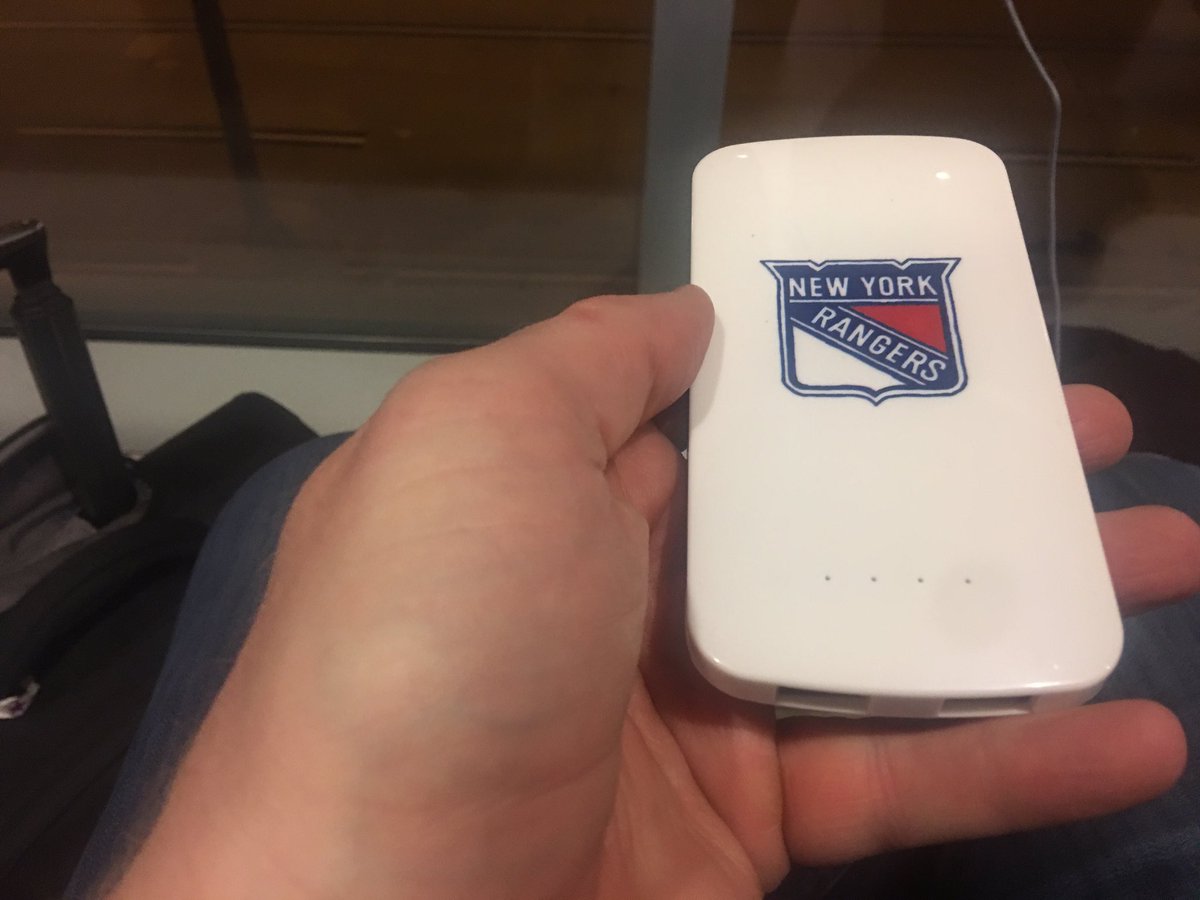 The story of the game, especially in the second period, was how the Panthers took a ton of stupid penalties, most of them being stick infractions.
The Rangers got a PP early after Denis Malgin tripped Kevin Hayes. Thankfully, I didn't have to hear Joe or Sam rave about the "QUARTERBACK OF THE POWERPLAY" Kevin Shattenkirk. I like Shattenkirk, but in my opinion, he had a terrible game. There was a moment on this PP, where he just stood there and waited for a puck to come to him, rather than charging the puck and blasting a shot. Instead of the puck coming to him, a Panther, I forget who, chipped the puck, Shattenkirk misplayed it and it was a turnover. That's lazy hockey to me.
When it comes to Shattenkirk, more and more, I think I would like him better if he was drinking at the bar with me and watching the game, rather than playing in the game itself. He's a Rangers fan, no doubt about it, but he's giving Ranger fans fits right now.
The first period was kind of dull and reminded me of late 1990 Devil games, without the elite talent.
Towards the end of the first, the Rangers took a "too many men on the ice" penalty, which is becoming a frequent thing. I know every situation is independent of previous penalties, but this is something Quinn and his bench need to limit.
On the Panthers PP, Vince Trocheck beat Georgiev on a goal that rightfully set off the Marc Staal haters:
VINCENT TROCHECK OPENS THE SCORING UP FOR FLORIDA!#FLAPanthers pic.twitter.com/86unZZhYCz

— NHL Daily 365 (@NHLDaily365) October 24, 2018
Pardon me Sam, but I believe that goal was scored off a screen.
If you judged this period like it was a round from UFC or boxing, you would go 10-8 Panthers, as the Panthers limited the Rangers on shots, blocked a ton of Ranger shots and scored a late goal at the end of the period. 1-0 bad guys after twenty.
Brendan Smith was penalized early into the second period, about two minutes in, which put the Panthers on a PP. However, Mika Zibanejad was the highlight of the Panthers PP, potting his first short-handed goal of the season:
GOAL! Mika Zibanejad! A short handed goal and we are tied at 1 a piece! Assisted by Adam McQuaid. #NYRvsFLA #NYR pic.twitter.com/W9T3GQQDwl

— Rangers Report (@rangersreport) October 24, 2018
1-1.
On the goal, Zibanejad, who has embraced Quinn's message and has been shooting bombs away, used his skills to wrap around the net and beat third stringer Mike Hutchinson. This was a great goal that took skill and concentration. This goal was a momentum changer, as the half-empty Garden (You could've fit a few Islander SUV's in the crowd tonight) woke up.
Immediately after, Georgiev made a huge save after Marc Staal was badly beaten at the blue line. The two highest priced Rangers defensemen, in Staal & Shatty, both had bad games in my eyes. Let's see if Quinn holds them accountable or if only workhorses like Vinni Lettieri are scratched.
At the 11:30 mark of the period, Malgin took another dumb ass penalty. As you would see throughout the game, the Panthers couldn't stay out of their litter box. (I thought that joke was clever, but maybe it's corny as a post-Thanksgiving's Day shit.)
The scoreless Mats Zuccarello wasted no time on the PP, as six seconds in, he got a puck luck PPG:
Zuccarello PPG. 1st of the year. #NYR pic.twitter.com/ErKewo2oP9

— Rob Taub (@RTaub_) October 24, 2018
It was funny, right before this, Micheletti was talking about how Hutchinson was such a big fan of Henrik Lundqvist. A deflection and a puck through the legs screams Henrik Lundqvist. What a tribute of a goal to give up here!
2-1 good guys.
As mentioned, the Panthers beat themselves with bad penalties and Frank Vatrano put the Rangers on the PP again. Once again, the Rangers made the Cats pay:
Zibanejad. PPG. 2nd of the game. #NYR pic.twitter.com/zHP5pxWGRG

— Rob Taub (@RTaub_) October 24, 2018
3-1 good guys, and look at the goal. Once again, Kreider is there to screen and Zibanejad tees off. This is some great powerplay hockey.
Being a sick fuck, the highlight of the period, despite the three Ranger goals, was Brendan Smith wilding out, as he brawled with Maxim Mamin and had a few choice words for the Panthers bench:
Brendan Smith: "You f***in pu***!" #NYR pic.twitter.com/cf7Vypvhcu

— Rob Taub (@RTaub_) October 24, 2018
If you can find the full clip of this, Brendan Smith calls a Panther a "fucking pussy" then suggests to a Panther that they can "suck my dick."  Who does he think he is, James Dolan's buddy Harvey Weinstein? Or as Maggie Gray would say, "James Dolan's buddy Isiah Thomas?"
In any event, for the foul language, Smith got a ten minute game misconduct, which is as soft as it gets. You wouldn't see Smith get 10 minutes for that in a playoff game.
For the record, do you know who can handle Brendan Smith? Vinni Lettieri.
In any event, 3-1 good guys, after two.
In the third period, Mats Zuccarello wristed one early, which ended Hutchinson's night and brought James Reimer in off the bench. Here's Zucc:
ZUUUUUC!! Anotha one! His 2nd of the season assisted by Zibanejad (4) pic.twitter.com/ZjUukyknQx

— Rangers Report (@rangersreport) October 24, 2018
4-1 good guys.
Unfortunately for the Rangers, they seemed to relax after this goal. The Panthers, using one of their 9 lives (I know, too many feline jokes tonight from me) didn't give up and kept on fighting back.
Maybe I jinxed Georgiev when I was calling him the "LION TAMER" on twitter, but with ten minutes remaining, Mike "The Senator Killer" Hoffman, beat Georgiev to make the score 4-2. Fortunately, that was the last Panther goal of the contest.
Georgiev would survive a clawing (ok I'm done with the cat jokes) attack, and the Rangers wouldn't beat Reimer at all. The Rangers would finally put the game away with this fugly empty netter:
Kevin Hayes seals the deal with an empty net goal. pic.twitter.com/WRUqiuoOdI

— Rangers Report (@rangersreport) October 24, 2018
I don't even know if Hayes touched the puck on this, but he got the goal. I guess give it up for Jesper Fast for not being greedy, but when it comes to closing games, I don't mind someone being greedy and taking the goal for themselves.
5-2, good guys, which was your final in a much needed Rangers win. Keep in mind, for everyone who wants the tank, the guys on the roster today do not care about that crap. They want to win.
The Rangers jump ahead in the league standings after tonight's win, and if they can survive Chicago and the upcoming west coast road trip (which seems to be taking place much earlier this season) they could make a run for first place in the division.
If you're a regular here, you know that while I want the team to win, I am pro-tank, which is why these games don't mean as much to me as they did in previous seasons. If they win, they win, if they lose, they lose. I can find the silver lining in either scenario.
It's nice to see Zibanejad and Zuccarello have good games, because if I'm Gorton, I'm trading both, especially Zibanejad. As mentioned in other blogs, not to be cruel, but Zibanejad and his concussions are a ticking time bomb to me. I rather lose him before I'm stuck paying for him while he's on the injured reserve. It's just business and a cold reality.
The Rangers also need to figure out what's going on with their defensemen. Are they really that nervous about losing a guy like Claesson to waivers? It's a rebuild.
When it comes to Tony DeMAGAngelo, I think the Rangers, or at least Gorton, is more protective of potentially waiving him, because with Lias Jessiman in Hartford, it would make Gorton's trade of Stepan & Raanta look like an epic fail. As much as people want to believe in Gorton, the Eric Staal trade bombed, his drafts haven't proven much success yet, Shattenkirk is wandering into Redden 2.0 territory & that 2017 trade, as days go on, looks like a win for Arizona. And let's not forget that Spooner & Namestnikov haven't amounted to much either. At least Gorton, for now, has Howden.
Oh, and of note, the Rangers, through the media, announced that Chytil isn't going back to Hartford. They will be burning year one of his rookie contract, and really, that's probably what's for best anyway.
On the goalie front, again, if this is a rebuild, I would like to see Georgiev & Lundqvist alternated like it was the 1970-1971 season, where Villemure and Giacomin traded every other game. While these Rangers aren't the Emile Francis Rangers of old, if you're rebuilding, it doesn't make sense to have Lundqvist play in 90% of the games this season.
It will be interesting to see if the Rangers can put up a 5 spot for Lundqvist. As mentioned, I feel this team plays more relaxed and looser without BABA SHAMPOOEY (Credit: Jim & Eddie of BSU Radio) screaming at them all game. I'm telling you, these Lundqvist tantrums are not Paul O'Neill. They came off like a bad Little League father.
The two games in Hartford worked out for Georgiev, but in the long run, he will only get better playing here and with Allaire playing the goalie whisperer.
Of note, here's a relieved Georgiev after the game:
Alex Georgiev post game thoughts pic.twitter.com/8mRfQfxL48

— Rangers Report (@rangersreport) October 24, 2018
Up next, the Rangers go to Chicago for a Thursday tilt. To my pal Dancin' Larry – TRY THE OLD STYLE BEER, DAMMIT! Oh, and have a nice time out there. (I'd also carry some IMMODIUM if you hit up the deep dish pizza.)
After visiting the biggest airport hub in the US, the Rangers go to California where I'm assuming Joe Micheletti will have a fun time in San Francisco. (Oh relax, it's a joke. He has beautiful daughters.)
In previous seasons, I'd say we might learn a few things about this team on the west coast swing, a trip that even Joe & Sam tonight described as a bondage, I mean "bonding" experience.
For better or for worse, I'll be back Thursday night. With the way the Giants are, all I got are my Rangers, so as long as they try hard in this rebuilding season, I'll be happy.
See you then.
As always, thanks for reading and…
"LET'S GO RANGERS!"
Sean McCaffrey
BULLSMC@aol.com
@NYCTHEMIC on twitter
PS: To Kelly, will I get 7 or 3 subtweets about this blog? I hope this blog didn't give you a migraine!
PPS: Safe flight home from Japan to my friend Joey-San @JoeGillio