Greetings and salutations everyone and welcome to another blog here on BlueCollarBlueShirts.com. After dropping two straight games over the extended Thanksgiving Day weekend, the Rangers returned on Monday night and looked to put an end to their losing streak. When it was all said and done, the Rangers defeated the lowly Ottawa Senators by a score of 4-2. While no games are a "MUST" win at this point in the season, this was a game the Rangers HAD to win.
When it comes to teams like the Ottawa Senators and these other bottom of the barrel teams, I find myself echoing (or is he echoing me, hmmm!) Steve Valiquette, of the MSG Networks. If the Rangers want to make the playoffs, these are the types of games they have to win. Even with that Philly loss being chalked up to as "one of those games", the Rangers can ill afford to be blowing points to last place teams.
If you read my last blog, or any of my blogs during the 9-1-1 streak, I said I felt the Rangers wouldn't go on another three game losing streak this season. I just feel with the way David Quinn is coaching, a three game losing streak just wouldn't be possible. Sure, there are plenty of hockey games left this season, but I think Quinn has these guys in a right frame of mind and you can see the team improving as the days pass by.
Oh and speaking of my last few blogs, what a perfect segue-way into the plugs section of tonight's manifesto! Here are my most recent blogs, in case you missed them:
---
---
---
---
---
---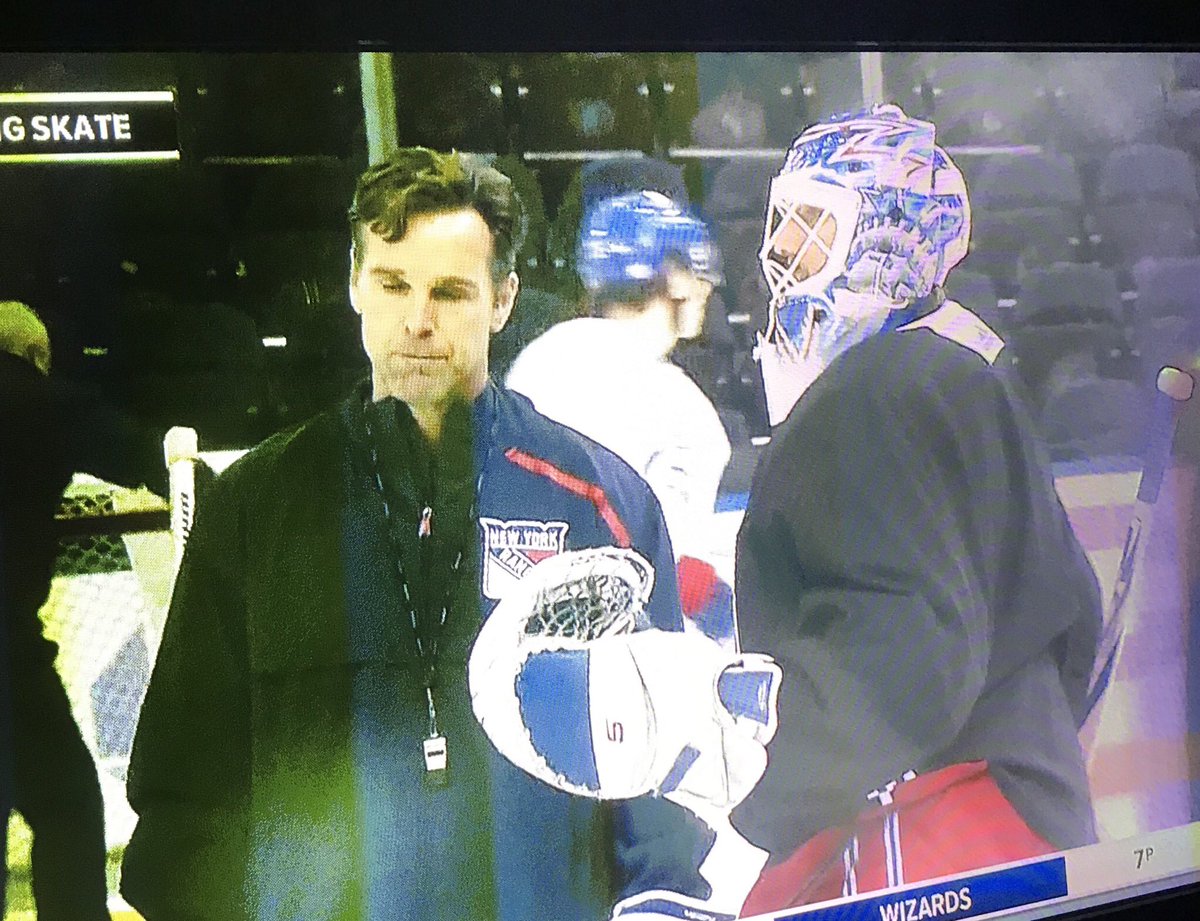 As mentioned on Saturday's blog, I felt that Lundqvist should've started tonight's game. I would also start him on Thursday in Ottawa too. I would give Georgiev the Saturday game in Montreal and then start Lundqvist against the Jets on Sunday at MSG. After that, the Rangers have 5 days off until their trip to Florida. Perhaps if Lundqvist remains hot, Quinn will give Hank all four starts and then give Georgiev work in Hartford during the 5 days off. However, I'm getting ahead of myself here.
Going into this season, the Rangers and Senators were two teams that were thought to be in the same boat. Both moved on from their captains and from several other stars. Both teams were thought to have down years this season, as both teams looked to be rebuilding. In this league of parity, it's truly amazing that just 18 months ago, these two teams were playing for the right to play in the Eastern Conference Final. As we headed into this 2018-2019 season, both teams looked like they would be competing for a Top 3 draft pick.
While Ottawa isn't truly as terrible as their last place record suggests, due to being in a division that features the dual juggernauts of the Toronto Maple Leafs & the Tampa Bay Lightning, coupled in with the surprising season the Buffalo Sabres are having, the fact of the matter is that Ottawa is a shit-storm right now. Whether it's the Uber video, all the bad trades, Duchene, fans hating the owner (sound familiar?) or the team being near the depths of despair, the Senators are a mess, both on & off the ice.
Conversely, the Rangers, who everyone thought would be having a "LOSE FOR HUGHES" type of season, the Rangers have exceeded all expectations, and have just a good of a shot as anyone, at winning their division. While the Rangers don't feature the stability, the star power or the cohesiveness that the Blue Jackets, Capitals and Penguins (I know the Pens have struggled this season, I just don't see that lasting all season) all have, the Rangers are starting to put things together. Up until the Thanksgiving Day weekend, they were the hottest team in hockey.
When the horn went off to signal the end of the game and with the Rangers winning the game 4-2, I just breathed a sigh of relief. This was an ugly game. To compare this to baseball, this was a game of the "dog days of summer" variety. In hockey terms, I guess this was a "polar bear day of winter" type of game. Okay, so maybe these idioms/sayings don't really land, but you know what I mean. This was just a game on the schedule that the Rangers had to win and they found a way to win it. When it was all over, you just wanted to move on, as this wasn't really one of those types of wins that you hang your hat on. And while I haven't seen Quinn's post game press conference yet, I can see him saying the same thing.
This game was much closer than it had any right to be. Over the course of 60 minutes, the Rangers had numerous opportunities to break away and put some goals in, in an effort to distance themselves from the Senators. The Rangers could've scored 8,9,10 goals in this game, but between a combination of having no puck luck, a few lucky saves by goalie Craig Anderson and the dreaded iron, the Rangers settled for 3 goals. (They would add a fourth goal at the end of the game, a goal of the empty net variety.)
This all said, I think if the Rangers won a game like this over a better team, like say a Nashville, Toronto or Tampa, then you would be jumping up and down like Joe Micheletti at a Swedish orgy. You would consider a win like this over those types of teams as a blue-collar, hard working and grinding type of victory. In a game with the Senators, it just felt like the Rangers barely handled business and fortunately escaped with the two points. To be fair, part of that is because the Rangers are exceeding expectations and with 25% of the season over, I think most fans are like me and expect the Rangers to beat up on these last place teams.
The most important thing in all of this, is that the Rangers won and will look to make it two straight against Ottawa, when they travel to the capital of Canada on Thursday.
"The Thanksgiving Day" tent pole has been a topic of much discussion recently, with some chart nerds now believing that in this league of parity, loser points and 90% of the league over .500, that you really don't know what a team will do until late January-early February. That could explain why four teams have recently fired their coach, why some trades are being made, and in the biggest news of the season, a general manager was fired in-season. With all these transactions, it tells you that teams think they have a fighting chance, which is why they are making these moves now, rather than waiting.
Just to hit the news real quick, Flyers General Manager, Ron Hextall, was fired on Monday. The word on the street is that he clashed heads with upper-management and despite having a strong goalie in the AHL, the Flyers have been mired with goaltending problems during Hextall's tenure. How ironic. The biggest surprise in all of this is that Hextall was fired before Peter Chiarelli.
In league roster news, the Montreal Canadiens waived Karl "I am leaving Washington to win a Cup in Montreal" Alzner. If you haven't heard, Alzner left Washington after the 2017 playoffs and signed a 5 year/$23.125 deal with the Habs. Over a year later, the Capitals are the defending Cup champs and Alzner will have to speak French in Laval, as I doubt an NHL team will touch Alzner's contract. If the Habs want to move on from Alzner, they are going to have to buy him out or accept 50% of his cap hit in a trade.
The Blackhawks, coming off the firing of Coach Q., made a trade on Sunday, trading Nick Schmaltz to Arizona for Brendan Perlini and Dylan Strome. Of note, yes Dylan Strome is Ryan Strome's brother, meaning that both brothers were traded from small market teams to Original 6 franchises. This was a trade just like the Ryan Strome/Ryan Spooner deal, as the thinking is that a new franchise will spark all the players involved in the trade.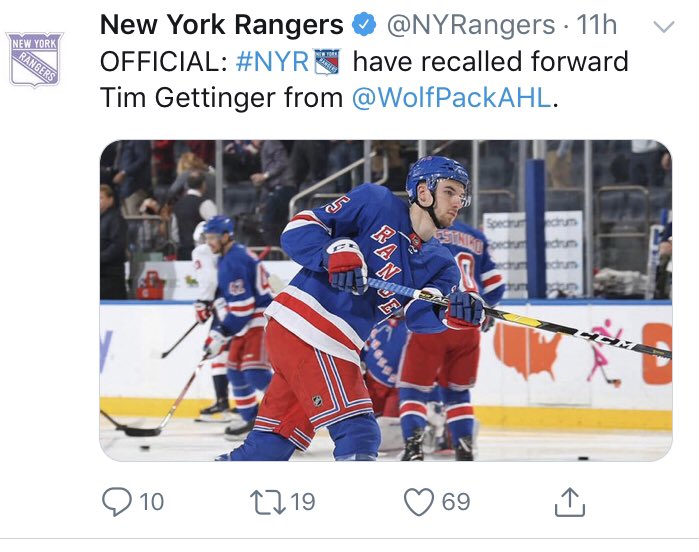 When it comes to roster moves on the Rangers end of things, the Rangers, after sending Gettinger back down to Hartford after the game with Washington on Saturday, the Rangers called Gettinger back up on Sunday. When I first heard the recall of Gettinger, it told me four things:
— The Rangers saved a little cap money with the roster movement.
— Zuccarello still isn't 100%.
— The Rangers want to give Gettinger a crack at it, despite Lettieri lighting it up in Hartford.
— The Rangers still aren't sold on Boo Nieves.
With Gettinger being called back up, the big news here is that Mats Zuccarello still isn't 100%, as he's now missed 8 of the last 10 games for the Rangers. Whatever is going on with his groin needs to be fully addressed, as it does Zuccarello and the Rangers no favors by playing him if he's not ready. You also have to factor in the thought that Zuccarello could be traded, so you don't want Zuccarello to be damaged goods, where no team will touch him.
With Zuccarello still out, there were no healthy forwards on the Scratch List of Quinn tonight. When it comes to the defensemen, Adam McQuaid remains a question, as there is no update on his status. With 7 healthy defensemen, it was Frederik Claesson's turn to sit in the press box.
In the past two weeks alone, we've seen Brendan Smith, Tony DeAngelo, Brady Skjei and now Claesson on the Scratch List of Quinn. To me, Marc Staal has been the team's best defenseman all season, with Pionk being the best offensive d-man on the team. Shattenkirk, who did spend some time on the Scratch List of Quinn earlier in the season, has been safe from the list for a while now.
Here is what Quinn rolled out tonight:
FIRST LINE: Fast/Zibanejad/Namestnikov
SECOND LINE: Chytil/Hayes/Kreider
THIRD LINE: Strome/Howden/Vesey (They opened the game.)
FOURTH LINE: Fogarty/Andersson/Gettinger
DEFENSIVE PAIR 1: Skjei/DeAngelo
DEFENSIVE PAIR 2: Staal/Pionk
DEFENSIVE PAIR 3: Shattenkirk/Smith
As mentioned, Lundqvist started in this game.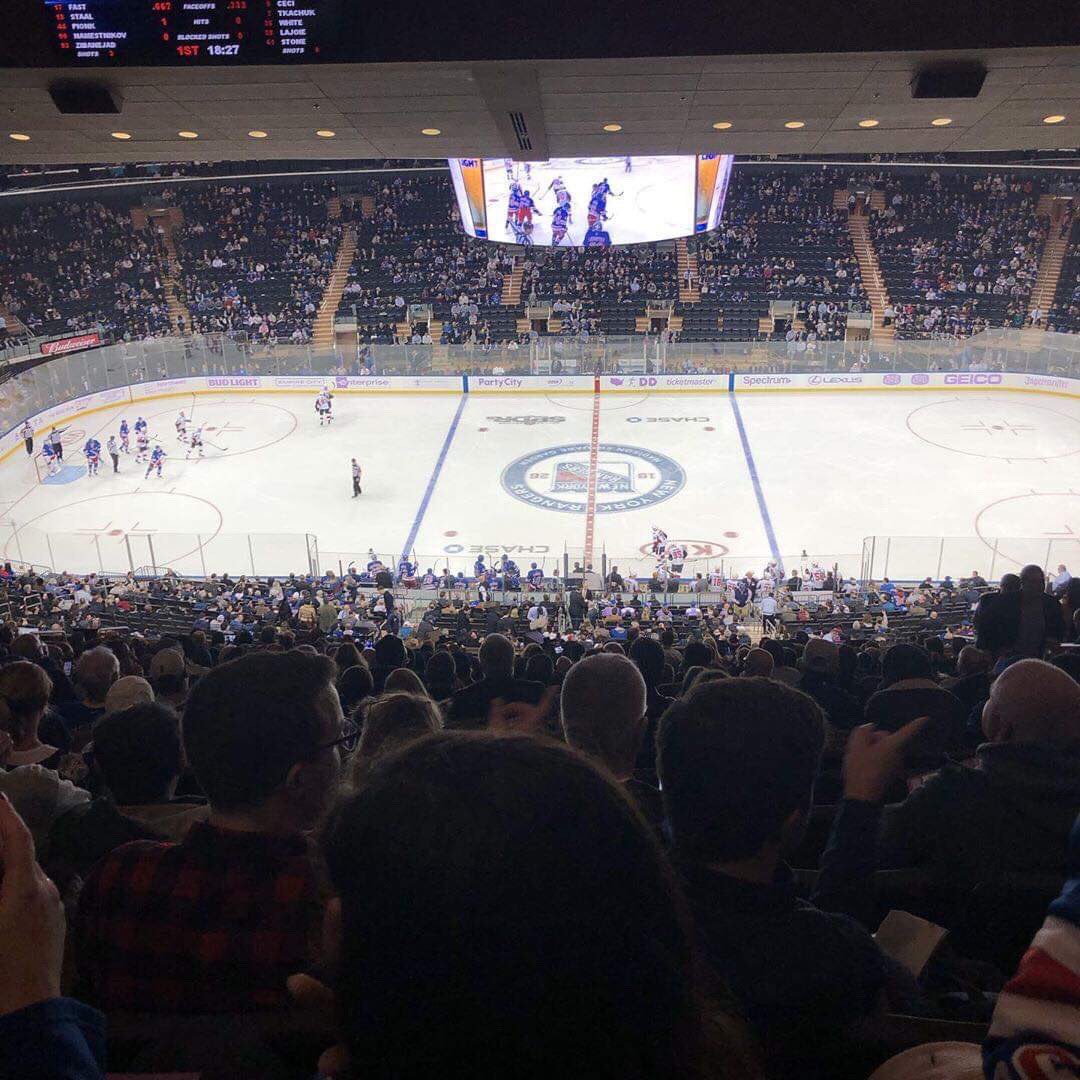 Without further ado, here's the box score from ESPN.com:
SCORING SUMMARY:
1st Period
10:55

Marc Staal

(1)

Assists: Jesper Fast, Mika Zibanejad

0
1
13:03

Mark Stone

(10)

Assists: Colin White, Brady Tkachuk

1
1
2nd Period
No Goals Scored
3rd Period
3:26

Lias Andersson

(1)

Assists: Ryan Strome

1
2
8:18

Chris Kreider

(13)

Assists: Filip Chytil, Kevin Hayes

1
3
17:17

Mark Stone

(11)

Assists: Brady Tkachuk, Matt Duchene

2
3
18:21

Mika Zibanejad

(8)

Unassisted

2
4
PENALTY SUMMARY:
1st Period
5:54

Jimmy Vesey:

2 minutes for Hooking Matt Duchene

18:20

Mika Zibanejad:

2 minutes for Tripping Drake Batherson
2nd Period
1:37

Zack Smith:

2 minutes for Holding the stick Brett Howden

17:08

Mark Stone:

2 minutes for Hooking Filip Chytil
3rd Period
4:50

Thomas Chabot:

2 minutes for Holding Filip Chytil

8:50

Brady Tkachuk:

2 minutes for Roughing Anthony DeAngelo

11:14

Thomas Chabot:

2 minutes for Tripping Jesper Fast

11:14

Vladislav Namestnikov:

2 minutes for Kneeing Brady Tkachuk
GOALIES:
| | | | | | | | | | | |
| --- | --- | --- | --- | --- | --- | --- | --- | --- | --- | --- |
| SA | GA | SV | SV% | ESSV | PPSV | SHSV | SOSA | SOS | TOI | PIM |
| 0 | 0 | 0 | .000 | 0 | 0 | 0 | 0 | 0 | 0:00 | 0 |
| 31 | 2 | 29 | .935 | 25 | 3 | 1 | 0 | 0 | 60:00 | 0 |
| | | | | | | | | | | |
| --- | --- | --- | --- | --- | --- | --- | --- | --- | --- | --- |
| SA | GA | SV | SV% | ESSV | PPSV | SHSV | SOSA | SOS | TOI | PIM |
| 0 | 0 | 0 | .000 | 0 | 0 | 0 | 0 | 0 | 0:00 | 0 |
| 32 | 3 | 29 | .906 | 21 | 2 | 6 | 0 | 0 | 57:45 | 0 |

The Rangers held their annual "Hockey Fights Cancer" night tonight. As I've said in the past, when the Rangers wear these special jerseys during warm-ups, it's a shame the NHL won't allow the home teams to wear these special jerseys in-game. If the whole goal of this is to create awareness/raise money, wouldn't it be a good idea to actually show these jerseys in-game? Not everyone watches the pre-game show or the warm-ups. Alas, that's a minor complaint.
Another minor issue I had with the "Hockey Fights Cancer" part of the broadcast, is that this is obviously a tough issue to talk about. Everyone knows someone who has/had cancer. Right now, you the reader, may have cancer. We all know what cancer is. I just think it's tough when the broadcast is talking about a difficult issue, an issue that hits home for many people and then you have to switch gears to hockey. Sports are an escape from reality, but at the same time, it's not a bad thing when real world things are talked about. That said, MSG Networks needs to can the Hollywood dramatic music when talking about cancer. It just came off a bit phony/over-the-top to me.
And to just expand on this a bit, I've mentioned my views on religion in the past. I don't care what you believe in, as you have every right to believe in whatever you want. Unless you're in a Cult, like the Cult of Lundqvist or if you're a Scientologist, then that's when I think you're utterly lost. Anything else is fair game to me, as what you believe in doesn't affect me. The reason I bring this up is because when I see these little kids with cancer being featured, it just strengthens my non-beliefs as an atheist. I just don't see how any powerful deity could give an innocent and defenseless kid cancer, as part of "his plan".
These blogs are supposed to be entertaining, a little informative and to give you something to do during a boring work day. It's just tough to try to be funny when the first half hour of this show showed kids with cancer. That's a rough hand for the kid and their families. All this stuff makes hockey secondary.
During past blogs in this site's history, whenever the Rangers were holding a serious event, I have given Joe Micheletti a pass. It's during those games where I try to keep my fat mouth shut about Joe. As I've said in the past, away from the broadcast, Micheletti is a nice guy, well respected, generous, charitable, hard-working and beloved by his peers. Admittedly, sometimes I use Micheletti as comic relief on these blogs.
Going into this game, I was approaching this blog with the same mindset of giving Micheletti a pass, no matter what he did or said tonight. After all, he beat cancer himself. However, Micheletti was so fucking bad and so over-the-top tonight, that I can't ignore this walking blowjob.
I talked about this before. During Georgiev starts (and in the past, Raanta & Talbot) Micheletti turns into a full-blown Helen Keller mute. During the last two MSG broadcasts (NYI & WSH), Georgiev started both games, which means that for a week, Joe Micheletti didn't get a chance to pound his pud on the air, in support of his Swedish demigod.
Tonight's game, especially the first period, featured Joe Micheletti at his very worst. He was intolerable. On "Hockey Fights Cancer" night, I was hoping he would get a severe case of laryngitis. He was that bad.
Somewhere in the first period, Micheletti, fully erect and the blood pumping faster & harder than an Alex Ovechkin slap shot, started going off about "HOW BLESSED" (his exact words) he was, when it came to watching Lundqvist play. I'm telling you, you have a generation of millennial fans who are growing up/have grown up with Micheletti, and it is this sickening shit that has poisoned a generation of Ranger fans.
Lundqvist would make rudimentary saves in the period, the same saves Georgiev made in his last two games played, where Micheletti wouldn't say a word. On one of these saves tonight by Lundqvist, Micheletti shrieked and dropped his panties, screaming, "WHAT A FABULOUS SAVE SAM, WE ARE SO LUCKY TO WATCH THIS MAN PLAY SAM!" If I was NBC Sports, I would've Fed-Ex'd Micheletti's walking papers to him, right there and then, straight to the Chase Bridges.
Of course, Micheletti, who gleefully blamed Georgiev for every goal allowed in the Washington game (he was blissfully silent during the Islander game though) had every excuse in the book for every Lundqvist goal allowed in this game. I'm not saying these goals allowed were solely the fault of Lundqvist, but the second the puck crossed the goal line, Micheletti went right into his excuse rolodex.
I really hate to waste so much time on Joe Micheletti on these blogs, but with Sam Rosen regressing with age, Micheletti is doing the viewers no service with his constant exaggerations and hyperbole.
Oh, and if you want to make money on these games, bet a friend on how many times Micheletti and Rosen will say the word "deflection" in a game. If the line is -1000, hammer the over.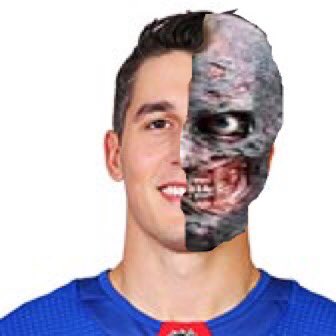 The first period, and really the whole game, was just a haphazard mess on both ends. I didn't count, but there must've been about 8-9 posts/crossbars combined in this game. Neither goalie looked unbreakable tonight, as both goalies would look behind themselves after shots.
The first period was whacky with Lundqvist, as he had issues with his equipment. He had issues with his skate blade twice. On the first skate blade issue, it led to one of the more funnier things of the broadcast, as Sam Rosen had a near fatal heart attack when Lundqvist skated to the bench, as he thought Lundqvist was hurt.  Rosen sounded like Morrie from "Goodfellas" when Ray Liotta and Robert Deniro pay Morrie a visit at his toupee shop. Luckily for Sam, Micheletti doesn't watch anything else during the game besides Lundqvist, so Micheletti knew it was an equipment issue right away.
There would also be two mask issues with Lundqvist in the game, as Lundqvist threw his mask to get the ref's attention on one play and then had it knocked off during another. With all these issues, it might be time to get some stronger buttons, clasps, velcro or whatever. Maybe they can also find some gorilla glue for Hank's stick, so he will hold on to it for a full 60 minutes.
In what's becoming a trend, the officiating was fucking horrible once again. There was a point in this game where Kreider collided with a referee and I had no sympathy at all. These refs have just been a disgrace, where you gotta wonder if they are taking Tim Donaghy payoffs.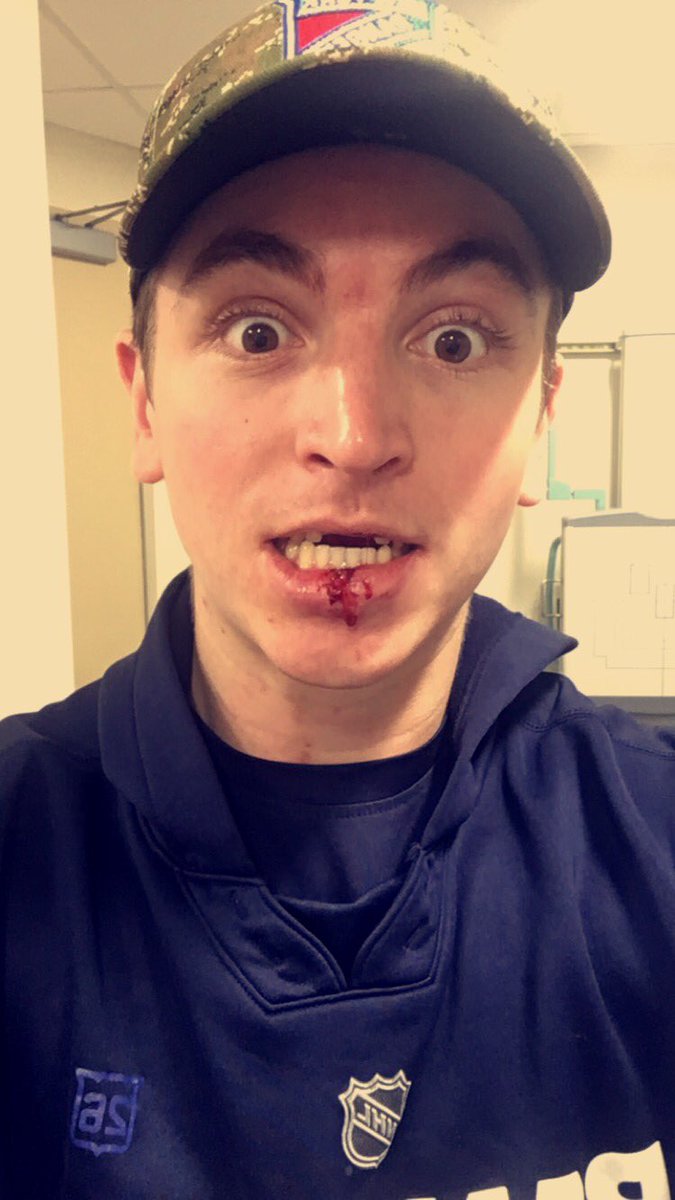 The Rangers have been solid when it comes to their PK as of late, even preventing teams from getting shots off on their PP. Tonight was no different, as the Rangers were 2-2 on the PK. As mentioned before, Namestnikov is really starting to stand out on these PK's.
For as good as the Rangers have been on their PK, their PP's are starting to charter the waters of Scott Arniel. Tonight, the Rangers went 0-4 on the PP. Again, when you're playing a bad team like Ottawa, you got to take advantage of these opportunities. If the Rangers lost this game, being 0-4 on the PP would've been a bigger deal.
Vesey would be called for a penalty early into the first period. The Rangers would kill it. Hank would have his first issue with his skate blade. During all of this, Giannone said that Lundqvist needed to stomp on his skates. I'm surprised Micheletti didn't run on down there and let Lundqvist stomp all over his chest and loose ass.
The Rangers would have many chances in this game, the first being a 3 on 2 where Hayes passed instead of shooting. He still has that in him. However, at the 10:55 mark, Marc Staal would score his first goal of the season and his first goal in over a year:
MARC STAAL BANGS HOME HIS FIRST OF THE YEAR! 1-0 RANGERS!#NYR pic.twitter.com/WMkO9o69F1

— Hockey Daily (@HockeyDaily365) November 27, 2018
What a one timer. Marc Staal isn't here to score goals, but it's nice to see Staal score a goal when it happens. 1-0 good guys.
As usual, the Rangers taketh and the Rangers giveth. In what's a new added bonus, the Rangers usually have a chance to score, before the puck winds up in the back of their net. That's what happened here. Howden found Vesey all alone. Vesey couldn't finish. The puck went down the other way, and just two minutes after Staal scored, Mark Stone tied the game:
MARK STONE SLAMS THE REBOUND HOME PAST LUNDQVIST!#GoSensGo pic.twitter.com/dKrWVBugEZ

— Hockey Daily (@HockeyDaily365) November 27, 2018
1-1.
The goal would be reviewed and the refs ruled it a good goal. Keep that in mind for later. And of course, Micheletti thought this wasn't a good goal. Keep that in mind for later.
The Rangers would get a bunch of chances as the period wound down, but for one reason or the other, couldn't run away with this game. I don't know if you can say the Rangers exactly played down to the level of their competition, but they sure as hell weren't getting any luck.
At the end of an elongated and crazy first period, the score remained 1-1.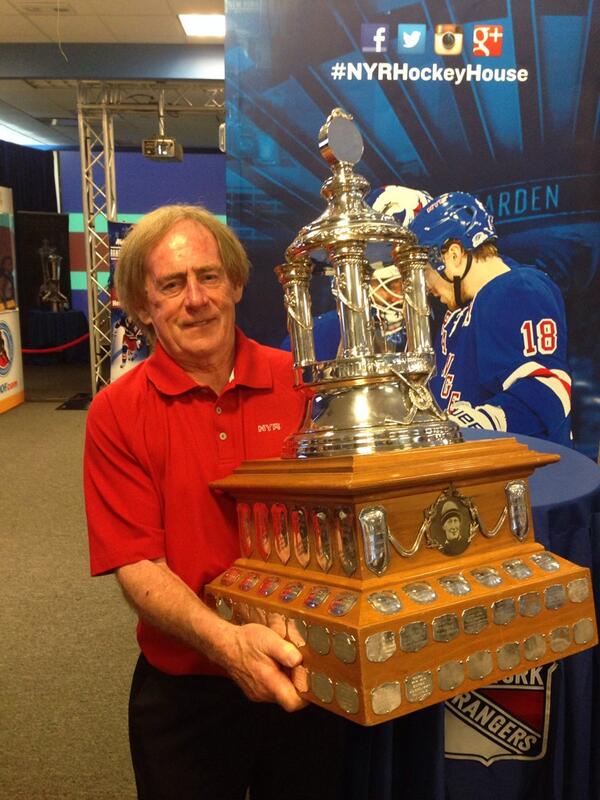 I hinted at this on twitter two weeks ago, but was told not to put it on the blog. However, since it was made public tonight by Sam & Joe, best of luck to Gilles Villemure, who is currently under-going health issues. I was told he had a brain tumor, and Micheletti said Villemure had cancer. It doesn't look good. Villemure has had a long association with the Rangers, still lives on Long Island has been one of the longer tenured members of the Rangers alumni. I hope he can get through this.
The second period started off with Vesey getting high sticked, and despite bleeding, no call from the refs. The replay was shown for the referees during a stoppage and they must've felt like dicks, because immediately after, Zack Smith got called for a soft penalty, as it was deemed he was holding Brett Howden. I saw some people say it was make-up call, but that is FAKE NEWS, as the infraction on Vesey would've been a double minor.
The Rangers PP was frustrating once again, with Kevin Shattenkirk looking like he has no confidence in taking a wide open shot anymore.
As the period progressed, both goalies had some puck luck on their side, and also got by with a little help from their friends, in the form of the cross bar and the posts. Zibanejad would hit the iron twice in this game by himself. It's amazing he didn't hit the iron when he went for the empty net goal at the end of this game!
With under 5 minutes to go in the period, I thought the Rangers had 5 really good scoring chances, but just couldn't find the twine.
At the 17:08 mark, Mark Stone was boxed for hooking Chytil. Rangers couldn't get anything going, despite Chytil/Kreider playing well together.
At the end of two periods, with this period just as whacky as the first, the score remained 1-1.
With under twenty minutes to go, this game was nerve-wracking. This was a game the Rangers should've had a healthy lead in, but like the NY Giants, the Rangers seemed willing to give the game away. Ryan Strome would change that at the 3:26 mark of the third period:
Is some pressure off @liasandersson after scoring his first of the season?#NYR pic.twitter.com/noGeZIisR5

— MSG Networks (@MSGNetworks) November 27, 2018
Ryan Strome blasted the puck, and it somehow hit Andersson's ass & then went by goalie Craig Anderson. I've watched this replay about 25 times now and I still can't freeze frame to see how the puck deflected off of Andersson. In any event, 2-1, good guys.
And really, look at that MSG Networks tweet above. "Is some pressure off Andersson after scoring his first goal of the season?" The motherfucker didn't even know he got credit for the goal, nor did he even made a play on the puck. This was all Strome. I mean, good for Andersson and all, and he was in the right spot when crashing the net, but this wasn't exactly ripping a shot for an emphatic goal here. The FAKE NEWS is incredible!
At 2-1, I just crossed my fingers and hoped the Rangers would hold on and move on. If the Rangers lost this game, it just would've been fugly.
I also must mention, this goal was reviewed. Thankfully, the refs were consistent here, as they ruled Stone's goal as a good goal earlier in the game. Micheletti was also consistent in his never-ending dying devotion for Henrik Lundqvist, as he thought the Stone goal was no good, but thought this Andersson goal was a clear-as-day good goal. You gotta wonder, when will Micheletti bring his comedy act to the night clubs of New York?
Also of note, with the assist here, Strome now has a goal and two assists in six games played, which is more than Spooner has all year.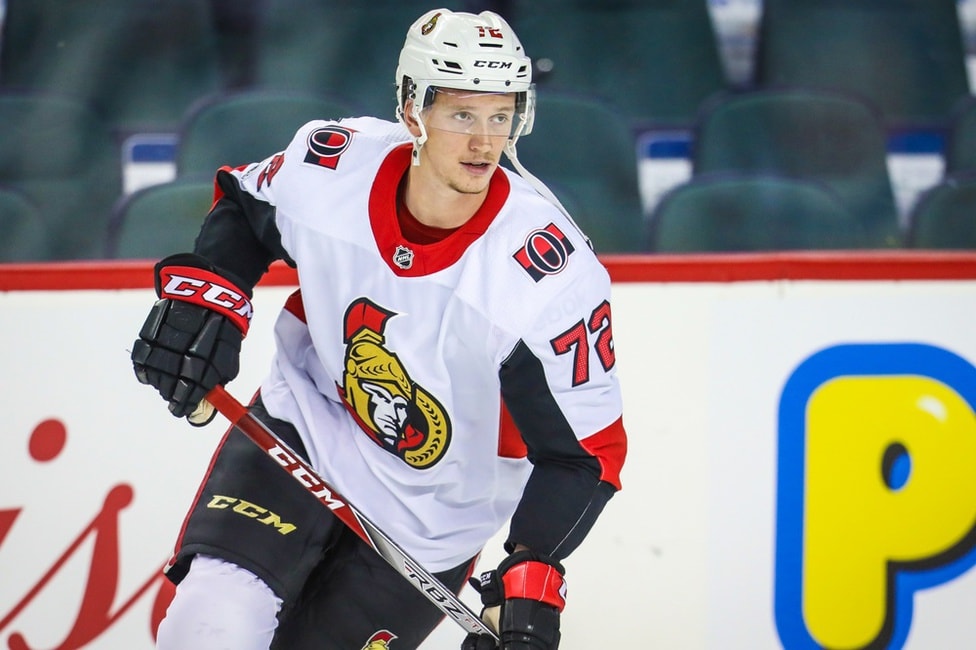 After wasting another PP opportunity, the Rangers would get some breathing room, after this perfect play from Batman & Robin:
FILIP CHYTIL FEEDS A GORGEOUS PASS OVER TO CHRIS KREIDER WHO BURIES!#NYR pic.twitter.com/yuzJmnR6hv

— Hockey Daily (@HockeyDaily365) November 27, 2018
3-1, good guys.
On the goal, I fully expected Chytil to shoot for several reasons. One, he's done it before. Two, Chytil and Kreider played well together all game, but couldn't connect on some passes. As Valiquette said during the second intermission, the Rangers were either missing passes by two inches or by two feet. However, Chytil didn't give up and fed Kreider beautifully, and Kreider, now with 13 goals, good for tops on the Rangers, finished the job.
After the goal, Brady Tkachuk took a penalty, which once again, the Rangers wouldn't capitalize on. However, at 3-1, it didn't hurt as bad. The funniest thing about this call was Micheletti then going on about how he knows Tkachuk's father and how Tkachuk's father, Keith Tkachuk, wouldn't take his phone calls. It seems the only people who will take Micheletti's calls these days are the fine gentlemen on Swedish Grindr.
With the game ticking down, and both teams clamping down defensively, Ottawa coach, Guy Boucher, pulled Craig Anderson at around the 3:30 mark. A few seconds later, Mark Stone would score again, turning this into a one goal game again, at 3-2.
At 3-2, you felt the worst was going to happen, especially with the way this game was going. Ottawa would pull the goalie again, but at 18:21, Zibanejad sealed the deal with an empty netter. For Zibanejad, it was nice to see him get this goal, because he had a great game and was previously robbed twice by the iron.
At 4-2 good guys, the camera panned to the Rangers bench, where Namestnikov looked like bloody hell. He looked like was whacked in the face with a frying pan. As @stevdi1 put it, "He doesn't know his "Name"stnikov right now." This will be an injury to monitor (I don't think it's serious) but Namestnikov did go to the locker room before the final horn. He could've just went back to the locker room because the game was a done deal at this point.
Ottawa would try to make another go of it late, but Lundqvist, who had another strong game overall, kept the Senators off the board, helping to preserve the 4-2 lead and the win. I can't stress enough, how important winning this type of game was, especially against this type of team.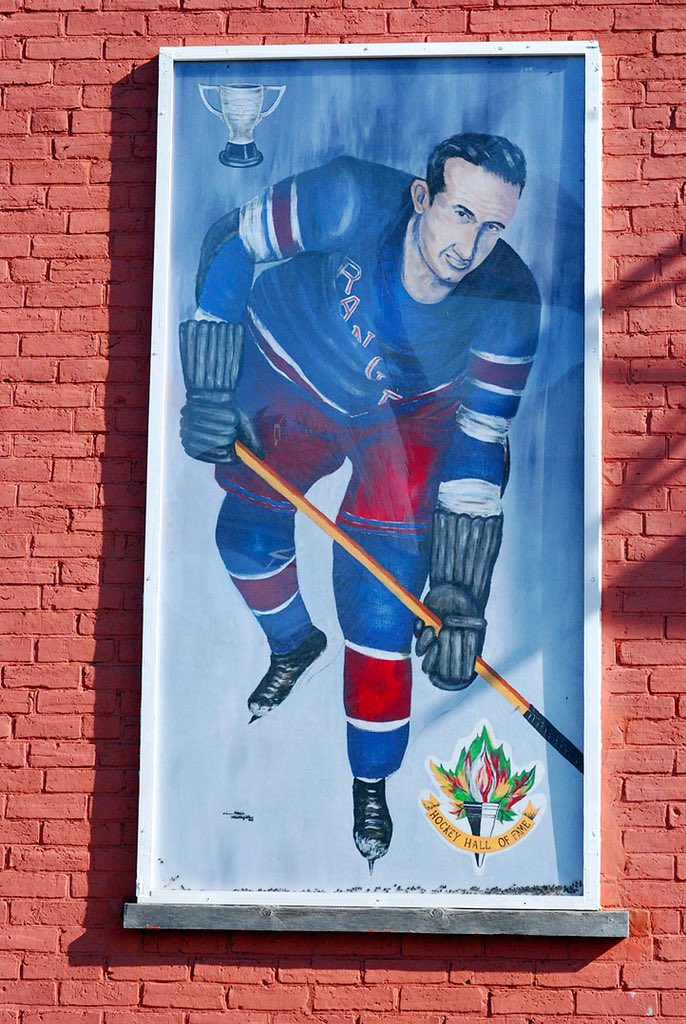 As far as final words on tonight's game with Ottawa, I'm just glad it's over. I always preach you can't overreact to any one win or any one loss, but this would've been brutal if the Rangers lost this game. Instead of losing to a shitty team, thus having a three game losing streak and losing traction in the standings, the Rangers are back to their winning ways and handled business. That said, there's plenty of room for improvement, especially on the PP.
During the course of this blog's history, there are two things I'm known for – my hatred of Lundqvist's contract and my goal to get Frank Boucher's #7 into the rafters of MSG. While sometimes I ham up the Lundqvist stuff to get people riled up for shits & kicks, (It's the pro wrestling heel that's still in me from my years in the wrestling business) I am 100% serious on wanting to see Frank Boucher get his just due.
I'm going to rev up another Frank Boucher campaign in the upcoming weeks, especially with the Rangers retiring Vic Hadfield's #11 this Sunday. No offense to Hadfield, but he doesn't belong up there before Frank Boucher. Shit, Bill Cook, Bun Cook, Lester Patrick, Ron Greschner and Emile Francis are all more deserving. However, the narrative from NYR and MSG is to pretend the greatest line in Rangers history is the Goal-A-Game (GAG) line and not the Bread Line.
For those keeping track, the Bread Line won 2 Stanley Cups. The GAG line 0. Furthermore, Boucher, the center of the GAG line, would win another Cup with NYR as a coach in 1940 and would make a SCF appearance in 1950, as the Rangers GM.
When @ScottyHockey tweeted out about Ranger fans not knowing who Boucher or who the GAG line were tonight, it really pissed me off. I've talked about Boucher plenty on this blog. In fact, I have a whole collection of blogs dedicated to Boucher, which you can read here: http://doinow.com/retire-frank-bouchers-7/
These blogs are a hobby for me. It's a way for me to vent after games and a way for me to celebrate after games. During the course of these blogs, I have had the pleasure of talking to different people in the hockey world, who really don't have to give me the time of day. The proudest interaction I've had since doing this blog is when the Boucher family reached out to me. Not only did they reach out, they shared with me a ton of Frank Boucher family pictures.
The Boucher family is still a large clan to this day, and like the Cook family (I have talked to Bill Cook's grandson) nothing would make them happier than seeing their patriarch getting his just due. Even if you're not a Rangers fan, it makes no sense that the Rangers ignore these Hockey Hall of Famers.
If I've ever said anything that's 100% truth and can't be debated, it's this – "THE RANGERS ARE THE WORST TEAM IN THE NHL AND IN ALL OF NY, WHEN IT COMES TO HONORING THEIR HISTORY." You see what the Yankees have done with monument park. You see what the football teams do with their Ring of Honors. Shit, even the Mets make statues of players who never even played for them!
I've been fortunate to have visited every Original 6 arena in the NHL. 5/6 of these teams have multiple statues and honor all of their HHOFers. Only the Rangers ignore theirs. For fucks sake, even Tampa Bay, a team of 25 seasons, has two statues of players and it's only a matter of time before Martin St. Louis gets one too! (And it will be well deserved.)
Through my contacts, the Rangers are fully aware of the Boucher situation and his family. For whatever reason, they still continue to ignore the greatest legends this team has ever had.
Just like how I criticize Micheletti for his bad commentary, the Rangers are also doing their fans a great disservice by not educating the fan base to the men who helped make the Rangers successful. It's one thing to look at the 1928 and 1933 Cup Champion banners in MSG, it's another thing to know the people behind those banners.
I will be attending the Ranger games in Canada this week, as I will be going to Ottawa and Montreal. I will also be making a pit stop in Kemptville, Ontario, to pay my respects to the grave site of Frank Boucher and visit his hometown, where there is a mural of him at the Kemptville Hockey Hall of Fame. Instead of talking about stupid shit like food week, it would be great if the MSG Networks did the same thing, and looked to make Boucher the next honoree in the rafters of MSG. Stay tuned on the twitter for pictures from my trip.
As far as this blog, I will try to get something up after the Ottawa road game, if possible. We wound up getting great seats for cheap, right behind the Rangers bench. Sometimes when you sit there, you miss stuff that you see on TV. The last time I sat behind the Rangers bench (and for only $80) was in Raleigh, when the Rangers played the Hurricanes. Just like that game, I fully expect to have my attention drawn away from the game, as I focus on David Quinn going nuts behind the bench.
I'll try to get something up between now and the Montreal game. You can always subscribe to this blog for updates. I also just finished a great book on Cyclone Taylor, which I hope to have a review of soon. Maybe I'll wait until the Rangers five days off to post it here.
As far as the Rangers, it behooves them to sweep this Canada road trip, before facing the Jets and having the five days off. With those five days off, plenty of teams will have a chance to catch the Rangers in the standings, so it's up to the Rangers to keep winning and to give themselves some breathing room.
Until next time, long live Frank Boucher, thanks for reading and as always…
"LET'S GO RANGERS"
Sean McCaffrey
BULLSMC@aol.com
@NYCTHEMIC on twitter