Greetings and salutations everyone and welcome to another blog here on BlueCollarBlueShirts.com.
On Thursday night, the first game back from the Christmas break, the Rangers picked up right where they left off and lost another game, at home and in overtime. The Rangers are now starting to look a lot like "Nick at Nite". You laugh, you cry, and by the time the episode is over, or in this case, when there are only minutes left in the third period, you realize you've seen this episode before.
It was the same old story for the Rangers, here in this game with the Columbus Blue Jackets, a game that the Blue Jackets won in overtime, by a final of 4-3. The Rangers played well for most of the game, but the highest paid goalie in America gave up weak goals and continued to strengthen my argument that not only will you never win a Cup with Henrik Lundqvist, there is no point keeping him here anymore either.
With the talent disparity among goaltenders the closest it has ever been, you're not going to win a Cup when the goalie is your featured player. Even worse, Lundqvist is the second highest paid goalie in the NHL, but continuously chokes in big moments, gives up the soft goals and can't be that stopper in crunch time. When the book is written on Lundqvist's career, for all the accolades, and there are many, the bottom line is he could never shut it down when it mattered most. It was always everyone else's fault in his eyes, despite this raving egomaniac making more money than anyone else on the team.
And really, in this era where cap hits are just as important as any other stat on the back of a hockey trading card, if you're one of those people who blame the defense for every goal allowed, what's the point in investing top dollar in a goaltender? Then again, the Rangers also invested poorly in their defensemen too. They turned two great defensemen, in Ryan McDonagh and Dan Girardi, into Kevin Shattenkirk, Brendan Smith and Brady Skjei. NOT GOOD!
Even in tonight's latest fiasco, despite Lundqvist giving up a terrible go-ahead goal to the Blue Jackets in the first period, he didn't have one peep to say about that in his post-game. Of course, the usual pigeons at the MSG Networks didn't have anything to say about that either. Collectively, Lundqvist and the stooges at the MSG Networks, went to Joe Micheletti's excuse rolodex, as they looked for anything else to talk about. Instead of bringing up a soft goal, the story of the game was everyone else. Kim Jong Un would be proud.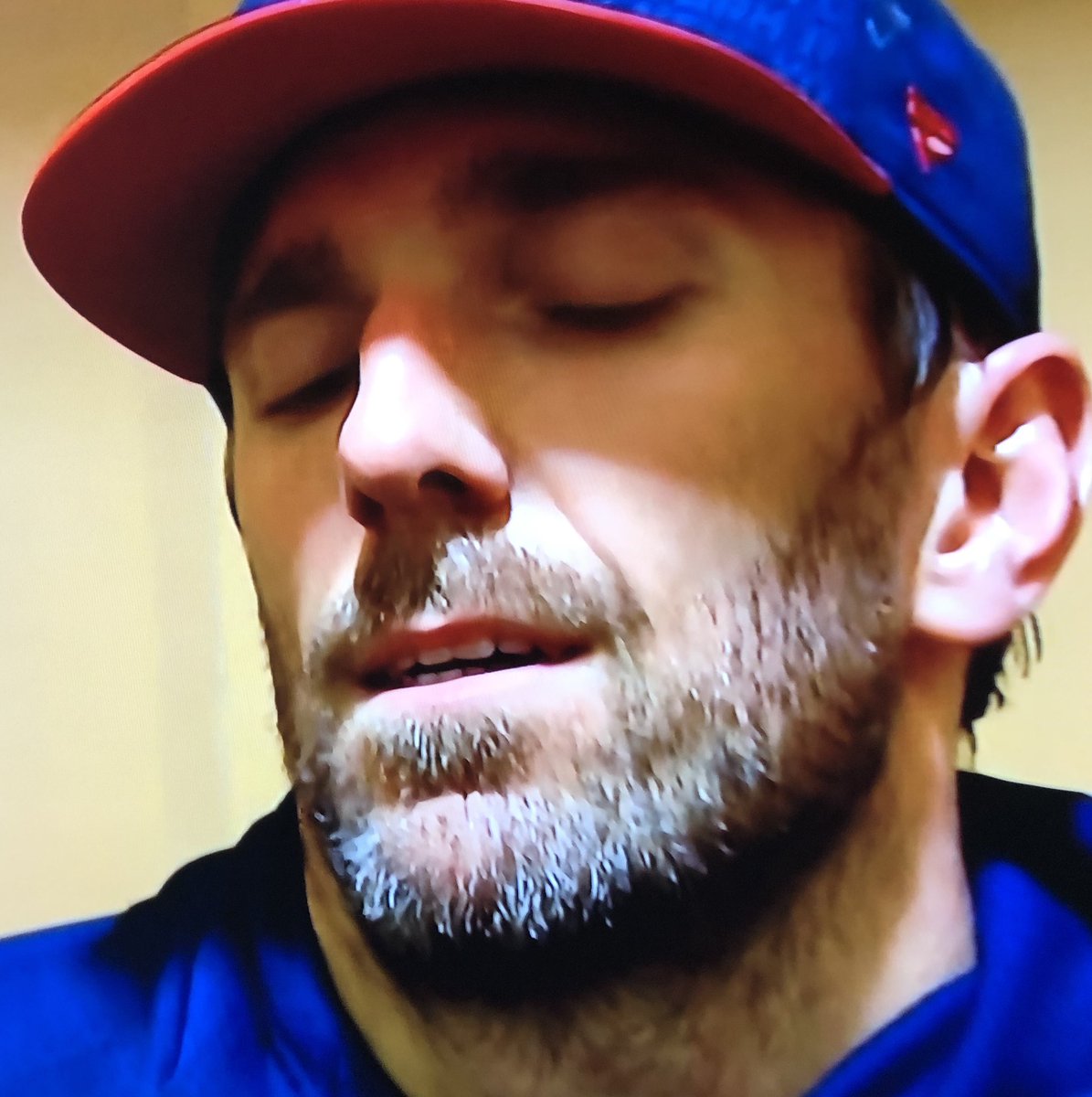 Last night, I did a bonus blog, as I did a book review of "The Patricks: Hockey's Royal Family." In that blog, I also talked about the upcoming obstacles ahead for the Rangers and the goaltending situation. In case you missed that blog, you can find that blog, as well as my most recent blogs, here:
---
---
---
---
---
---
---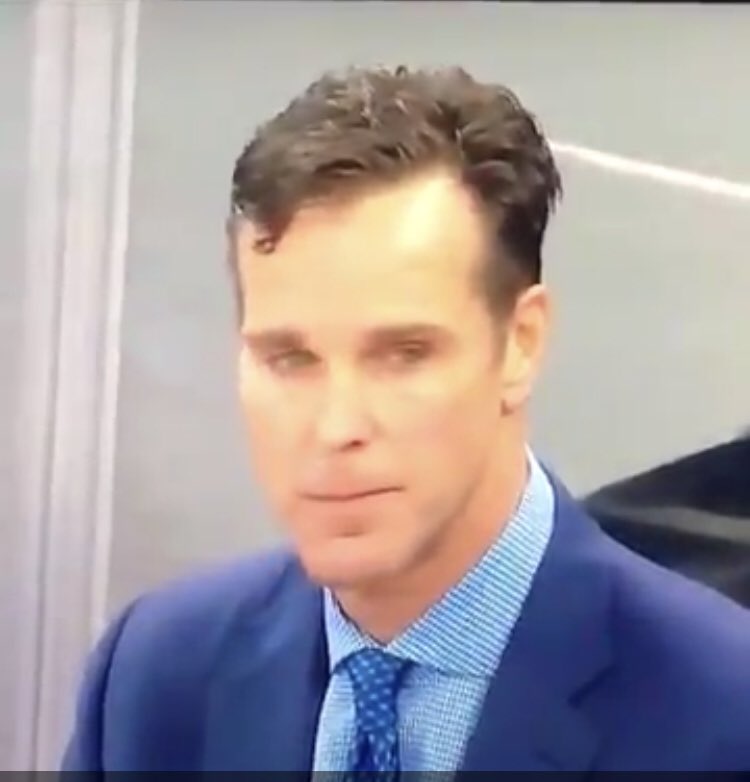 What can't be lost in these recent string of losses, is that the Rangers are picking up loser points along the way. However, this isn't darts, so "pointing" your opponent doesn't mean much. With the Rangers continuing to slide in the standings, this was just another game that instead of walking away with two points, the Rangers sulk after giving away a point. It's become so repetitive. I used to be the sole person on social media who would predict how the Rangers and Lundqvist would blow the game. Now everyone is doing it. I feel like someone who discovered a band before they hit mainstream. Now everyone is on the bandwagon!
The Rangers, in the third period, and with under 2:30 left to play, held a 3-2 lead. My Twitter and Facebook was going off and flashing like a red light behind Lundqvist in crunch time. All the social media postings said the same thing – Lundqvist will blow it. Sure enough, at the 2:20 mark, Columbus tied it and would then win the game after the first shot in overtime.
As I'll get into, once I reach that point of the game in my game review section of the blog, there were some murky circumstances on the tying goal. However, if Lundqvist doesn't give up a soft goal to David Savard in the first period, then this third period goal doesn't matter.
It's just the same old shit with Lundqvist. He will make a few razzle-dazzle saves, some good, some exaggerated by his cheerleader in the booth, but then there will be the soft goal allowed. After that, you'll see some more strong play, but when it's all over, it's Lundqvist and his poo-poo face, after he gives up a late goal, which then gives the other team momentum to beat his Swedish ass in overtime. Rinse, wash, repeat.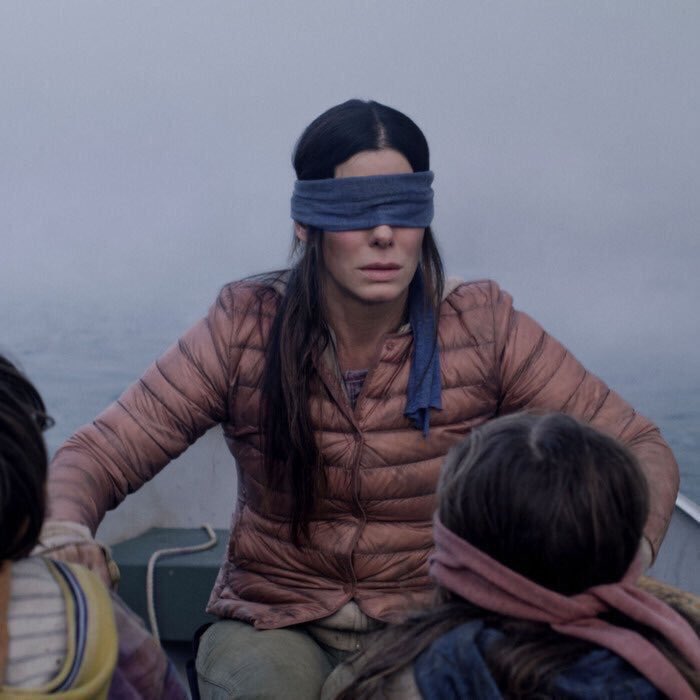 I talked about all the recent games and the upcoming schedule in my last few blogs, so I'm not going to rehash that all here. What I will say, is that this was once again, another game where the Rangers stepped up and held their own with one of the better teams in the league. However, it just doesn't seem to matter anymore. The Rangers will choke to bad teams and to good teams. For whatever reason though, the Rangers usually play better against the better teams before falling apart. Against some of the league's worst teams, the Rangers just totally shit the bed.
Also, if you're keeping track, THE KING OF KINGS, in Alexandar Georgiev, previously beat the Columbus Blue Jackets, in Columbus, earlier this season. Here tonight, with Columbus starting their back-up goalie in Joonas Karpisalo, and the Rangers starting their most expensive goalie in America, the Rangers couldn't beat the Jackets at home. What's the point of keeping Lundqvist around? I'll get more into that at the end of this blog.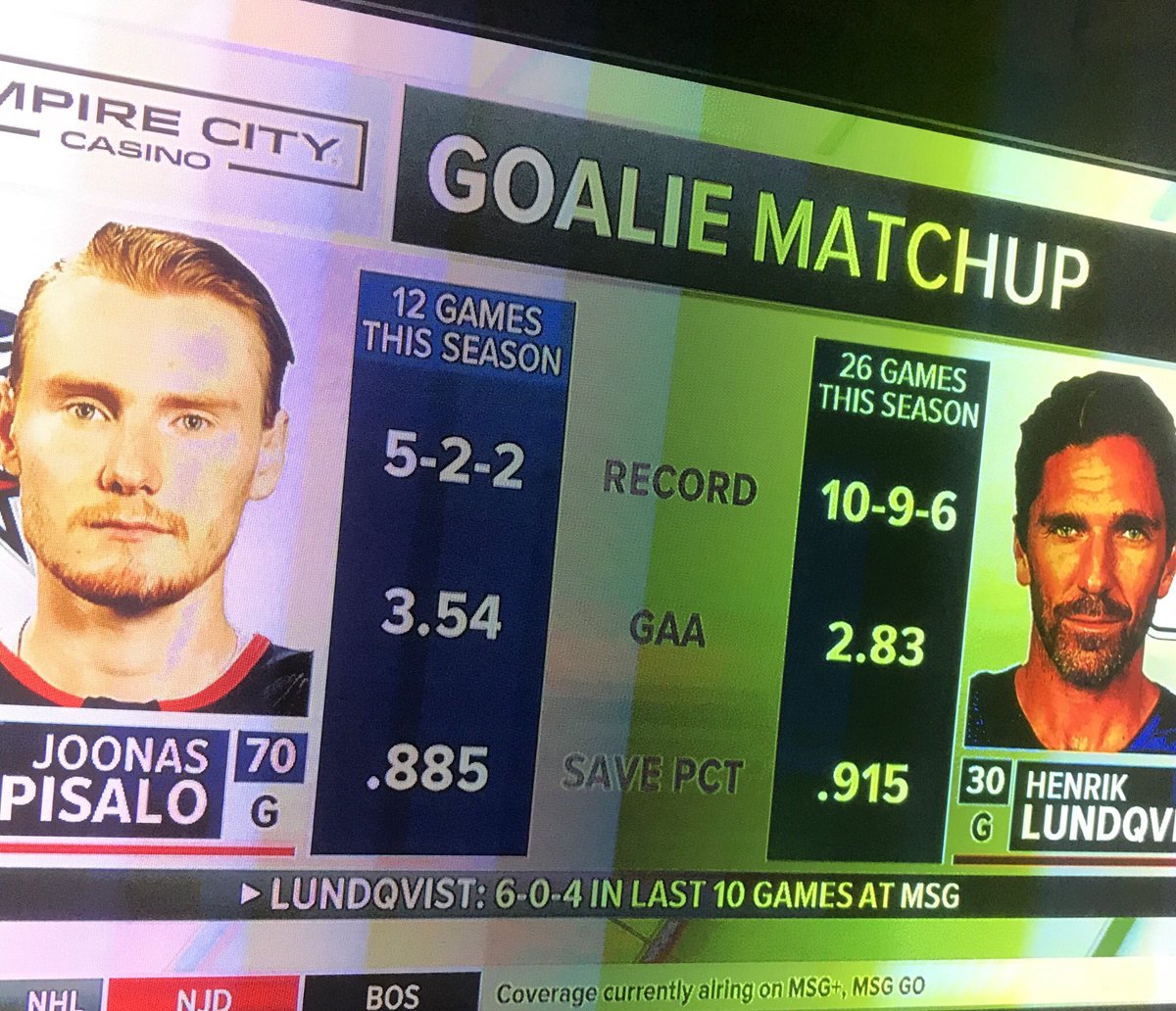 In the HOT NEWZ department, Ranger scribes are reporting that Kevin Shattenkirk, Jesper Fast and Cody McLeod all skated in practice today and could be ready to go as soon as Saturday. It should be interesting to see what happens when the Rangers have a full boat, as the "Scratch List of Quinn" will get busy again.
The Rangers, after losing this game and giving fans no faith, may as well just start embracing that the playoffs aren't going to happen, no matter how much David Quinn talks about wanting to make the playoffs in his press conferences.
I know it's surprising that me, one of the most jaded fans around, (4 Cups in 92+ seasons will do that to you) wanted to believe in this team. I think I held out longer than most. As I said in my NYR/PHI blog, from 12/23, I think it's over. I thought the Rangers had to win 7 of their next 10 games, post Christmas, to stay alive. After what I saw tonight, they're done. It's not happening.
It does scare me that this team has Lundqvist here for two more years after this season and the team shows no signs of wanting to move on. You can't halfway rebuild a house. Insanity is doing the same thing over and over and expecting different results, and after seeing 13+ Cupless seasons with Lundqvist, the Rangers have no problem continuing to build around him. It's great that the Rangers want to develop new forwards and defensemen, but Georgiev now and Shestyorkin later, need to start more than 50% of the time. You need to build up your goalie of the future. It's a disservice to the Rangers and to the fans, to keep Lundqvist going for 60+ games a season, especially when the playoffs aren't in sight.
That said, if you're a tank fan, Lundqvist is the best goalie possible, as the motherfucker can't close a game to save his life.
David Quinn rolled out the same line-up for the third straight game in a row, which means that Tony DeMAGAngelo (Credit, as always to @NYRKELSMADS) remains in the press box. With the possibility of Shattenkirk, McLeod and Fast being ready for Nashville, I would imagine the line-up changes on Saturday. I would also expect DeAngelo to get back in the line-up, just because there's no reason to sit him this long. If anything, Skjei deserves some time to think to himself.
One thing that did change tonight was my losing streak, when it comes to predicting the over-under in tonight's game. After going 8-8, I was wrong in my last two predictions. Here's what I predicted before the game:
I'm 8 out of my last ten and on a two game losing streak. Time to reverse the juju. At -5.5, go with the OVER tonight. Torts doesn't mind running up scores and the Rangers should be good for 3 goals themselves. #nyr pic.twitter.com/HjaoxMGAQd

— BlueCollarBlueShirts (@NYCTheMiC) December 27, 2018
While Torts didn't run up the score tonight, the Rangers were good for three goals. Lundqvist also gave up more than 3 goals, which I thought would happen and with 7 total goals scored, the game hit the over. For those keeping track, ever since starting this new segment here on the blog, I'm now 9 for 12 when it comes to predicting the over-under. You can make money by reading this blog!
Oh, and while I thought it was a sure thing that the Rangers would lose tonight, because the bitch was in net, I would never bet against my team. That's why I look at the over-under only.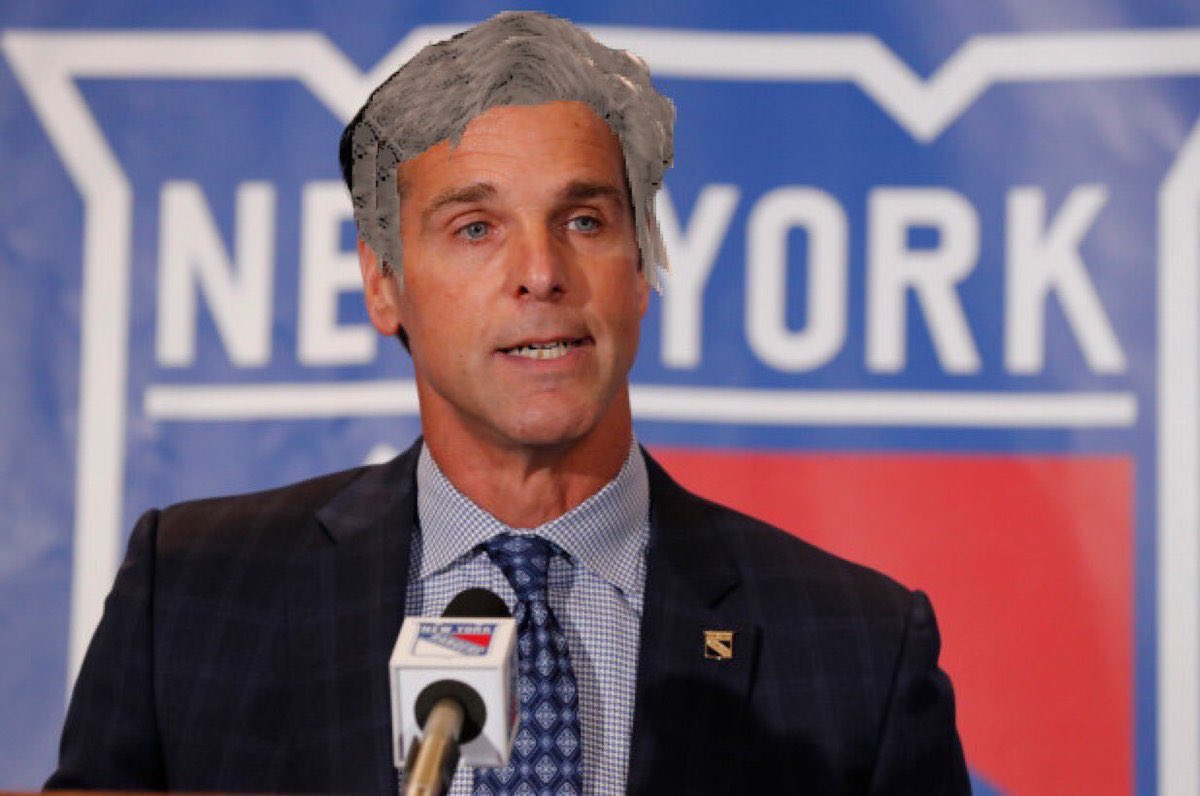 Let's get into this fiasco.
Of course, as usual, here's the ESPN.com box score:
SCORING SUMMARY:
1st Period
9:17

Oliver Bjorkstrand

(5)

Assists: Boone Jenner, Cam Atkinson

1
0
13:59

Jimmy Vesey

(10)

Assists: Kevin Hayes, Vladislav Namestnikov

1
1
16:08

David Savard

(2)

Assists: Oliver Bjorkstrand, Scott Harrington

2
1
2nd Period
1:45

Chris Kreider

(18)

(Power Play)

Assists: Mats Zuccarello, Kevin Hayes

2
2
3rd Period
12:06

Chris Kreider

(19)

Assists: Brady Skjei, Henrik Lundqvist

2
3
17:40

Zach Werenski

(7)

Assists: Boone Jenner

3
3
OT Summary
0:31

Pierre-Luc Dubois

(14)

Assists: Artemi Panarin, Seth Jones

4
3
PENALTY SUMMARY:
1st Period
No Penalties This Period
2nd Period
1:38

Scott Harrington:

2 minutes for Boarding
3rd Period
4:32

Brendan Smith:

2 minutes for Hooking
OT Summary
No Penalties This Period
GOALIES:
| | | | | | | | | | | |
| --- | --- | --- | --- | --- | --- | --- | --- | --- | --- | --- |
| SA | GA | SV | SV% | ESSV | PPSV | SHSV | SOSA | SOS | TOI | PIM |
| 22 | 3 | 19 | .864 | 18 | 1 | 0 | 0 | 0 | 60:31 | 0 |
| | | | | | | | | | | |
| --- | --- | --- | --- | --- | --- | --- | --- | --- | --- | --- |
| SA | GA | SV | SV% | ESSV | PPSV | SHSV | SOSA | SOS | TOI | PIM |
| 29 | 4 | 25 | .862 | 23 | 0 | 2 | 0 | 0 | 60:31 | 0 |
The MSG pregame show was different than usual, as Steve Valiquette took the game off to be with his family. When will Joe Micheletti take a day off? With Vally out, Dave Maloney replaced Vally in Vally's normal segments. Dave Maloney got the MSG edict and made sure to show his employers he got it, as right away, he started fawning over Henrik Lundqvist.
As talked about before, once you step outside of the NY bubble, it's amazing how none of the hockey media or other hockey fans value Lundqvist the same way the MSG Networks & the Cult of Lundqvist do. In simple terms, Lundqvist is just a rich man's Roberto Luongo, and you don't see people jacking their meat to Roberto Luongo.
Oh and if you're looking to get drunk quick, take a shot every time Dave Maloney says "right" or when Lundqvist blames someone but himself after one of these games. Hello ER!
75% of the pregame show was about Henrik Lundqvist, which is why I'm forced to talk about him as much as I do on these blogs. I'm only countering the crap I hear on TV.
Of note, also during the pregame show, there was a funny bit where Mika Zibanejad made the equivalent of a "yo momma" joke to Pavel Buchnevich, during one of Zibanejad's mic'd up segments. I liked this because Mika made his joke in English and Buchnevich understood it right away. It tells me that Buchnevich is assimilating to American culture and can grasp dumbass American jokes. It tells me that Buchnevich is working hard on speaking and understanding English.
And don't get it twisted – it is extremely difficult to learn English as an adult. As a kid, your brain is more open to new ideas and it's easier to learn a new language. As an adult, it's tough to learn a new language. Just imagine if you had to learn how to speak Russian? I give props to the "INTOXICATING" Pavel Buchnevich here.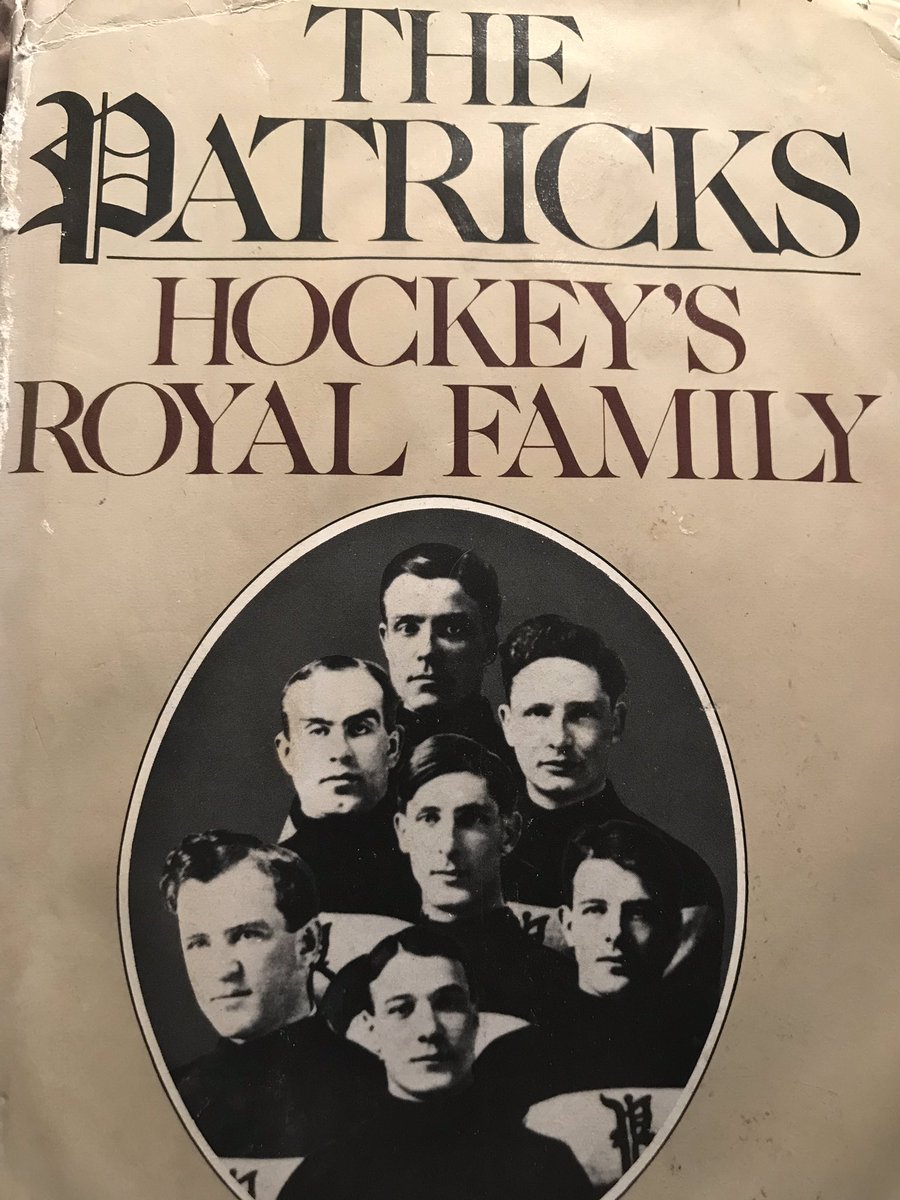 Anthony Duclair is having a great season in Columbus, as he went into this season embracing the militant style of John Tortorella. I feel like I say this every time Duclair is wearing another jersey against the Rangers, but he should've never been included in that Keith Yandle deal. He had three really good shots tonight and had other chances to score in this game. Despite no points in the game, Duclair played well and I really think the Rangers loused up by giving up on him.
Joe Micheletti was his usual horrid self in tonight's game, as he let the bullshit fly right off puck drop. Early in the first period, a Blue Jacket took a shot (I think it was Wennberg) and the puck clearly dinged off the post. Micheletti said Lundqvist got a piece of it. Joe Micheletti is a part of the reason why you have a contingent of Ranger fans, who think Lundqvist can do no wrong. I mean, even when shots go high or wide, Micheletti is pounding his pud and screaming how Lundqvist made a great save. It's comical.
What I did like from the Rangers, especially from Kevin Hayes and Marc Staal, is that both were in shoot-first mode all game. This has been a major criticism of Hayes in the past, as he would usually opt to make the extra pass to nowhere. Now, Hayes is in his groove and isn't afraid to take the shots. While Korpisalo KORPISWALLOWED these shots, you gotta challenge the goalie and good things happen when you put the puck on net.
In what was a slow period early on, Oliver Bjorkstrand scored the first goal at the 9:17 mark:
OLIVER BJORKSTRAND WHIPS ONE HOME FROM THE LOW SLOT!#CBJ pic.twitter.com/LD1HYUvMKl

— Hockey Daily (@HockeyDaily365) December 28, 2018
1-0, bad guys.
Yes, this goal came after a turnover, but guess fucking what – the CBJ turned the puck over 15 times in this game and the Rangers turned the puck over 16 times in this game. Korpisalo, the back-up goalie of the CBJ, is a $900,000 cap hit. Henrik Lundqvist is an $8.5M cap hit. So for the money, I expect Lundqvist to be better than Korpisalo and to make the extraordinary saves.
And yes, while this play happened after a turnover, turnovers happen and the Rangers invest more money in their goaltender than any other team in the league, besides Montreal. So yea, make the fucking save and keep the tears to yourself. Plus, how many fucking times must we watch the puck go through Hank's five-hole? He would be a great Thailand hooker.
And for those keeping count, Alexandar Georgiev is the only NYR goalie to post a shut-out this season. King.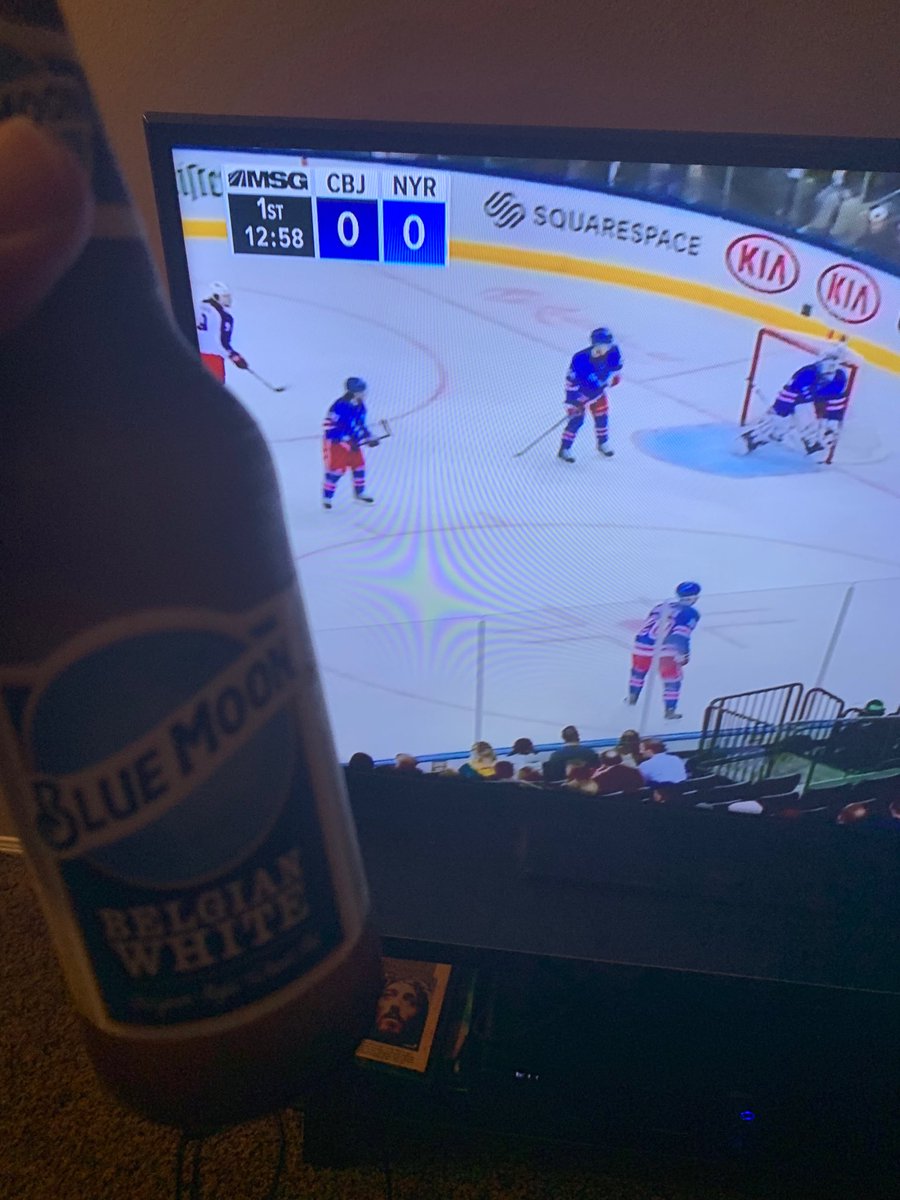 If the Garden wasn't already deathly silent already, this goal kept MSG at a perpetual state of silence. For fuck's sake, I've heard monks that are louder than the crowd at M$G. And I'm not going to go into one of my long-winded spiels about the price of tickets, but when these assholes flex-price these tickets to astronomical prices, season ticket holders would rather eat the ticket than sell the ticket for 75% off. Seriously, you have to be on the fucking heroin or be a tourist in town, to drop over $250 for a good seat at these games. I'm telling you, that's why I'm doing more road-trips this year instead of going to M$G.
The Garden would wake up a bit at the 13:59 mark, when Kevin Hayes displayed an extreme amount of patience and then found Jimmy Vesey to tie it up:
Kevin Hayes shows off some elite patience to set up Jimmy Vesey for a gorgeous tally. pic.twitter.com/fnwoW7JWYt

— Sportsnet (@Sportsnet) December 28, 2018
1-1. No joke, I thought the Rangers were going to shit the bed on this three vs one, but Hayes is having one of those seasons where he can do no wrong.
However, whenever the Rangers get momentum, Henrik Lundqvist is there to bail out the other team. Here's David Savard, just two minutes later:
David Savard, much wow. #CBJ pic.twitter.com/Yd0HA5aWOH

— The CBJ Artillery (@TheCBJArtillery) December 28, 2018
2-1, bad guys. That's a shot that has to be stopped. If you stop this shot, you hypothetically win in regulation. Instead, Henrik and the MSG Networks are hustling to find someone else to blame for the loss. For the good saves that Hank does make, shit like this always happens, which again, brings me to the point I've made from day one – Lundqvist is not worth his salary. If there was a WAR (Wins Above Replacement) stat in hockey, Lundqvist would be in dead last place.
Even worse, after a goal like that, you still have Cult of Lundqvist disciples blaming the defense for this goal allowed. Somewhere, Dan Girardi is laughing.
Oh and here's Quinn after the goal:
@nycthemic pic.twitter.com/1uFv5fDAFP

— Joe Cuckaletti (@JoeCuckaletti) December 28, 2018
At the end of twenty minutes, Team Torts 2 – Rangers 1.
Early into the second period, Scott Harrington got called for boarding. I immediately tweeted out the following:
How about a Kreider PPG? #nyr

— BlueCollarBlueShirts (@NYCTheMiC) December 28, 2018
20 seconds after I tweeted that, and at the 1:45 mark of the game, Kreider followed-up:
CHRIS KREIDER TIPS ONE HOME ON THE POWER PLAY!#NYR pic.twitter.com/8tDC6gEwjX

— Hockey Daily (@HockeyDaily365) December 28, 2018
Now if only my pleas for Lundqvist to waive his NMC were answered…
2-2 and the Rangers were right back in this game with an upper-echelon NHL team.
As the period went on, the Rangers had another open look at Korpisalo, but Kevin Hayes and the gang couldn't finish it. This would've been a huge goal, but the CBJ got a break.
The Rangers then started buzzing around CBJ's net, but time after time, the Rangers couldn't take the lead in the second period.
Duclair continued to play a strong game here. Of note, Brendan Smith also had a 2:00+ shift, which started with him getting smashed into the boards and then breaking up several CBJ scoring opportunities. This two minute shift is something his agent should save for a later date, because for fuck's sake, there ain't much else to put on a Brendan Smith 2018-2019 highlight reel.
The Blue Jackets would seemingly score a late goal here in the second period, but it was immediately ruled no good, as the Blue Jacket gloved the puck into Lundqvist's net. It was a human instinct goal, as the puck was in the air and it's just a reaction play, where it was whacked into the net by the glove. I wouldn't say the Rangers got a break here, because this was as clear as day. However, with the way the refs have been lately, you can't take common sense for granted anymore.
At the end of two periods, the score remained 2-2. Here's what I said at the time:
So what's the backbreaker going to be tonight? Too many men on the ice and a quick CBJ goal? #nyr

— BlueCollarBlueShirts (@NYCTheMiC) December 28, 2018
While that didn't happen, we would get a backbreaker CBJ goal and then we would have the heartbreaker goal in OT. SAD!
Early into the third period, at the 4:32 mark, Brendan Smith would be boxed for hooking. Immediately after, Sam & Joe started talking about how bad the CBJ PP was. I was expecting the jinx right there, especially with CBJ getting some open lanes in the first minute of their PP. Then, in what was a remarkable display of play, Kevin Hayes single-handedly knocked off 30 seconds of the Columbus PP by himself. I don't know what the future is for Kevin Hayes, but he's having one hell of a contract season.
Most of the third period saw the two teams play conservatively.
At the 12:06 mark, Chris Kreider made the tentative Blue Jackets pay:
CHRIS KREIDER TALLIES HIS SECOND OF THE NIGHT!#NYR pic.twitter.com/n2tbNifxC3

— Hockey Daily (@HockeyDaily365) December 28, 2018
3-2, good guys. With five goals on the board, I was hoping for CK20 hat trick, (via an Empty Net Goal) because that would be a good blog headline and because that would mean my over prediction would hit. Instead, while my over prediction would hit, the Rangers wouldn't score again, or so it seemed.
As the period moved along, Vladislav Namestnikov found Ryan Strome with a perfect pass, and Strome buried it. 4-2 Rangers. However, Torts knew the Rangers were off-side right away. Just like the gloved puck goal from the second period, this was another clear-as-day replay and the refs correctly waived off the goal. I'm telling you, these off-side goals would've cost Gretzky 50 something goals in his career. It's the right call and I can't bitch about it, but does a guy being offside by a hair really affect a play? The rules are the rules, but yeah, this hurt.
Instead of doubling up the Blue Jackets, the score remained 3-2. I knew what was going to happen. You knew what was going to happen. My whole social media following knew what was going to happen. Here's just one of the many tweets I received after this Strome goal was waved off:
@NYCTheMiC you do know the Jackets will tie this up now.

— John Toglia (@Johnnylegend7) December 28, 2018
The Rangers didn't even make it exciting, as Columbus didn't have to pull their goalie. At the 17:40 mark, the inevitable CBJ goal was scored, off the stick of Zach Werenski:
ZACH WERENSKI TIES IT UP OFF OF A DEFLECTION!#CBJ pic.twitter.com/nhAFyMPEkl

— Hockey Daily (@HockeyDaily365) December 28, 2018
3-3, and tied near the end of regulation.
On the goal, it was revealed that off the puck drop, the puck hit the stick of the CBJ center, in Boone Jenner. This should've been a whistle right away, as the puck has to hit the ice cleanly. The refs missed it, and this is probably something that happens more times than we're aware of, but obviously, because of the goal scored, it's more noticeable right now.
The Rangers are just the "Bad News Bears", so if they can find a new way to lose, even if it's through no fault of their own, they will.
This was a depressing goal and Lundqvist was rattled. Once Lundqvist is rattled, it's over, and 30 seconds into the overtime, the game was over too:
PIERRE-LUC DUBOIS GETS WIDE OPEN AND FINDS TWINE IN OVERTIME!#CBJ pic.twitter.com/xf061ufJHt

— Hockey Daily (@HockeyDaily365) December 28, 2018
4-3, bad guys, your final.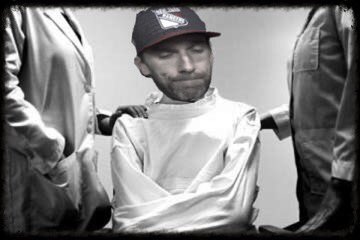 Here's Hank in the postgame, who you can see, is getting beat-up from these losses:
You can hear it in his voice, he's mentally shot. He's blaming the team for the loss, as usual. He's making up excuses now, saying the team had three days off. News Flash: Columbus had three days off too, started their $900k back-up goalie and the Rangers had this game in hand. Stop Savard, and you win this game.
Lundqvist has to be turning off the team a bit too, as he's blaming the team's "lack of skill" for this loss. He's lost it. How does an interview like that help the team, a team that is supposed to be rebuilding and learning? Don't forget – he refused to waive his NMC, so he signed up for this.
Lundqvist also said this game came down to one faceoff. What about the three other goals allowed? Lundqvist also said this losing feeling is starting to eat at him, which means he will get rattled easier as time goes on.
You know my spiel already, so I won't go too crazy here, but when does Lundqvist wake-up and say "it's time to move on." Even more importantly, when do the Rangers say that it's time for a divorce?
There's just no point in keeping Lundqvist here. He's a detriment to the team. While I joke about Georgiev, he's not the guy. It's going to be CZAR IGOR SHESTYORKIN. Igor needs to be the starter and take whatever lumps may lay ahead for him. It makes no sense for Igor to come up here and only play 20 or so games. He needs to be the man.
Hank has to go. Perhaps more losses like these, especially during these stretch of games until the bye week, will make him reconsider. Not one Ranger fan will be upset if he left. We get it. However, when will Hank and Gorton get it?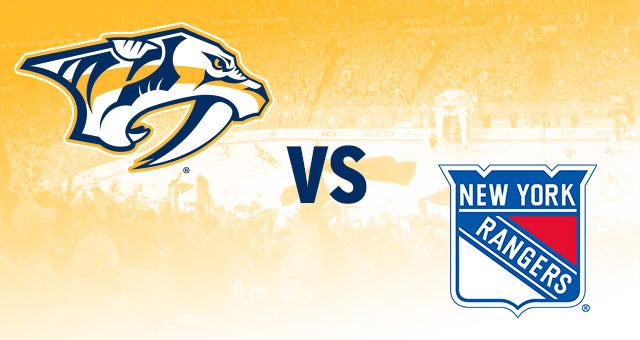 The Rangers have two more games left in 2018. The Rangers will go to Nashville on Saturday and then will finish up 2018 on New Years Eve, in St. Louis. It wouldn't shock me, if just like the Toronto/Philly back-to-back, if Lundqvist takes the easier start in St. Louis and gives Georgiev the harder duty with the Predators. We'll see.
I'm 50/50 about doing a blog after Saturday's game, as there is so much sports shit going on. You got the college football playoffs (Let's Go Notre Dame) plus a stacked UFC show. Ironically, I'm actually rooting for a Swede to win that main event. (Fuck Bones Jones!)
If the Rangers lose another game like this one, I may take a night off, especially if I'm bar-hopping on Saturday. If I stay in, I can do this silly blog while watching the UFC show.
As I said earlier in this blog, especially after the 9-1-1 streak, I wanted to believe. Now, to me, this season is over. This team isn't making the playoffs. I won't root against them, but I just don't see this team being able to rip off 9, 10, 11 straight wins. They are closer to last place than to a playoff spot. Gorton will have some tough decisions to make and the trade deadline may be the climax of the Rangers season.
If I'm not back Saturday, I'll see you New Years Day after the Blues game.
Until then, as always, thanks for reading and yes…
"Let's Go Rangers!"
Sean McCaffrey
BULLSMC@aol.com
@NYCTHEMIC on twitter