Greetings and salutations everyone and welcome to another blog here on BlueCollarBlueShirts.com. Just like the Ottawa road-trip blog, this will be a blog different than the normal format.  In today's blog, I will go into my Montreal road trip a bit, give some thoughts on Vic Hadfield, talk about the Jets game, give some thoughts on the rafters of MSG, toss out some opinions and then look at what lies ahead. Once we get to Saturday's game, (the next Ranger game on-tap) things will get back to normal here.
Speaking of the Ottawa blog, I got a ton of emails and Twitter DM's, all with heavy praise about my trip to the grave of Frank Boucher. While I'm not in this "blog game" for likes, thumbs-up's or to give you the same regurgitated opinion as everyone else, in this one case, it was nice to see people wake-up a bit, and take notice of Frank Boucher.
The biggest compliment came from the man who introduced me to Frank Boucher, in a one Stan Fischler:
I'd love to hear from you about your visit. You are a good man; reminiscent of the man you are honoring. Any way you can tell about who you spoke with and all about it. Sounds tremendous. stan

— Stan Fischler (@StanFischler) December 2, 2018
Ok, ok, ok, saying that Stan Fischler "introduced" me to Frank Boucher, is not something to be taken literally. As you may have heard, I have been beating the Frank Boucher drum for nearly five years now. Before starting my one-man campaign in getting the Rangers to right one of their gravest wrongs, the only thing I knew about Frank Boucher was the basic stuff you would see in media guides & in the old Ranger programs, when they would list records.
As I've said before, it's one thing to see the 1928, 1933 and 1940 banners in MSG, it's another thing to put the faces behind those banners.
When I sold my wrestling business six years ago, thus freeing up a ton of free time, I started reading a lot more with the free time that opened up. While I always read books despite working two full-time jobs, I obviously didn't have the time to read as many books as I do now.
Throughout my hockey fandom, one face that has always been there from day one was Stan Fischler. I know many try to mock him, which is just stupid to me. The man is an institution, a legend and perhaps the biggest fountain of hockey history alive today. Fischler has forgotten more things about hockey than we can aspire to know.
One day in 2013, while logged in to Amazon, I got a notification of a new item that I may be interested in. For as annoying as they can be, those Amazon algorithms are pretty spot-on! Anyway, the new item was a book titled "We Are the Rangers: The Oral History of the New York Rangers." Now, I know what you're thinking when you see the word "oral", you're thinking about Joe Micheletti and the way he talks about Henrik Lundqvist on every broadcast! However, that is not the case here!
This new book was written by Stan Fischler. Since I was working a slow job at nights, this book figured to be perfect way to help kill the time. When I finished reading "We Are the Rangers" by Stan Fischler, the book opened me up to a whole new world, a world that the Rangers franchise themselves, completely ignore.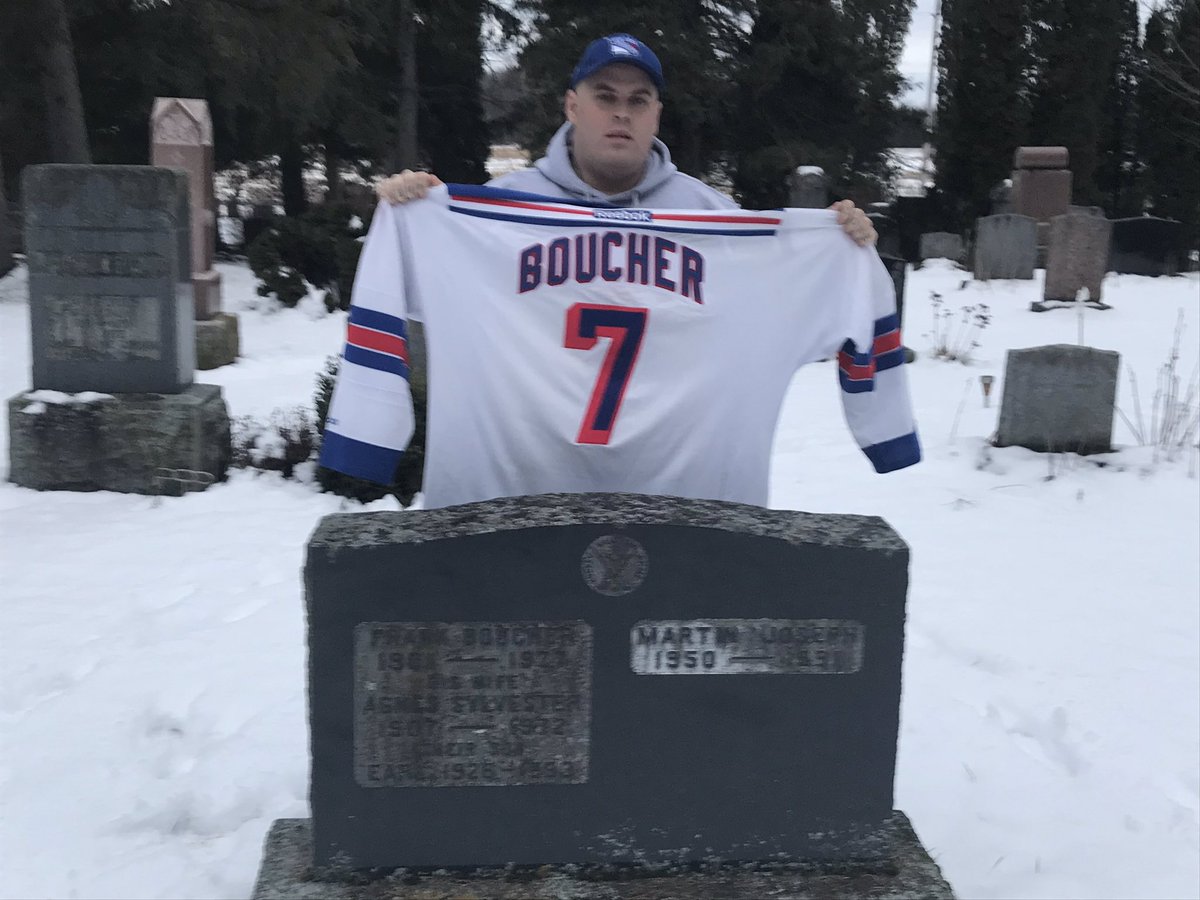 In Fischler's book, he reprints a long interview he once had with Frank Boucher. Through Fischler's book (and later, with the power of Google & Wikipedia) I kept researching the life of Frank Boucher. All I could think to myself was, "How is a man, who was a featured star on two Cup winning teams, coached another Cup winning team, and led the team to a Cup as a GM, just completely white-washed out of the annals of NY Ranger history?"
Fischler would mention that Frank Boucher wrote an autobiography towards the end of his life, called "When The Rangers Were Young." (You can read my review of that book here: http://doinow.com/fbbook/) I've probably read Boucher's memoir about 6-7 times now and I still always find myself thumbing through it when fact checking something about his career.
If you're a regular reader of these blogs, you know that once I have an opinion on something, it's usually a strong one and I won't let-up, nor will I be moved to sway my opinion. My thoughts on Frank Boucher is a perfect example of that.
Some readers have written me to say, "We get it, Frank Boucher was great, but enough already!" I can understand that sentiment, but in response to those people, "If I shut-up on this, who else will give Frank Boucher a voice?" It certainly won't be the New York Rangers, who are aware of Frank Boucher's family/living relatives (a large one at that) but choose to ignore them.
Put it this way, there are no fans who saw Boucher or the Cooks alive today. And for the few that may be alive, they certainly aren't on the internet talking about it. We now are seeing fans, who grew up during the 1970's and 1980's, talking about their guys for rafter consideration. Ten years from now, fans will be talking about guys like Callahan, Girardi and Staal. It is my goal to give a voice to the Rangers who no longer have their fans alive to speak up on their behalf.
I've also been told that when it comes to the Rangers of the 1920's-1940's, that the Rangers feel like it's too late now and that present day fans aren't interested. In response to that, what is the difference between honoring Boucher (and the Cooks & Lester Patrick too) and the golf claps that Hadfield & Ratelle got, in their ceremonies that were 30 years overdue?
I am not asking the Rangers to do a whole huge production. After all, it's not like they gave Hadfield the best chance at getting a great crowd for his night, considering the Rangers scheduled this event head-to-head against an NFL Sunday and during a major Jewish holiday.
I don't care if the Rangers did a small ceremony, ten minutes before a game with a team like the Panthers, like the Coyotes or even against a new team like the Vegas Golden Knights. I don't care if they even held it on a Monday night, which is usually the least attended night at MSG. Just do the right thing and get it over already. You can honor Frank Boucher, the Cooks and Lester Patrick, all in one shot. It's not like you need individual nights, but what you need to do is educate your fans, honor your history and give the families of these people their just due.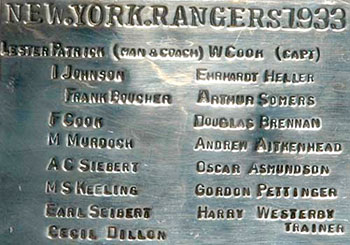 However, before getting into Vic Hadfield Night, the GAG line and the eventual game with the Winnipeg Jets, let me chronologically get there. First, here are my last few blogs in case you missed them:
---
---
---
---
---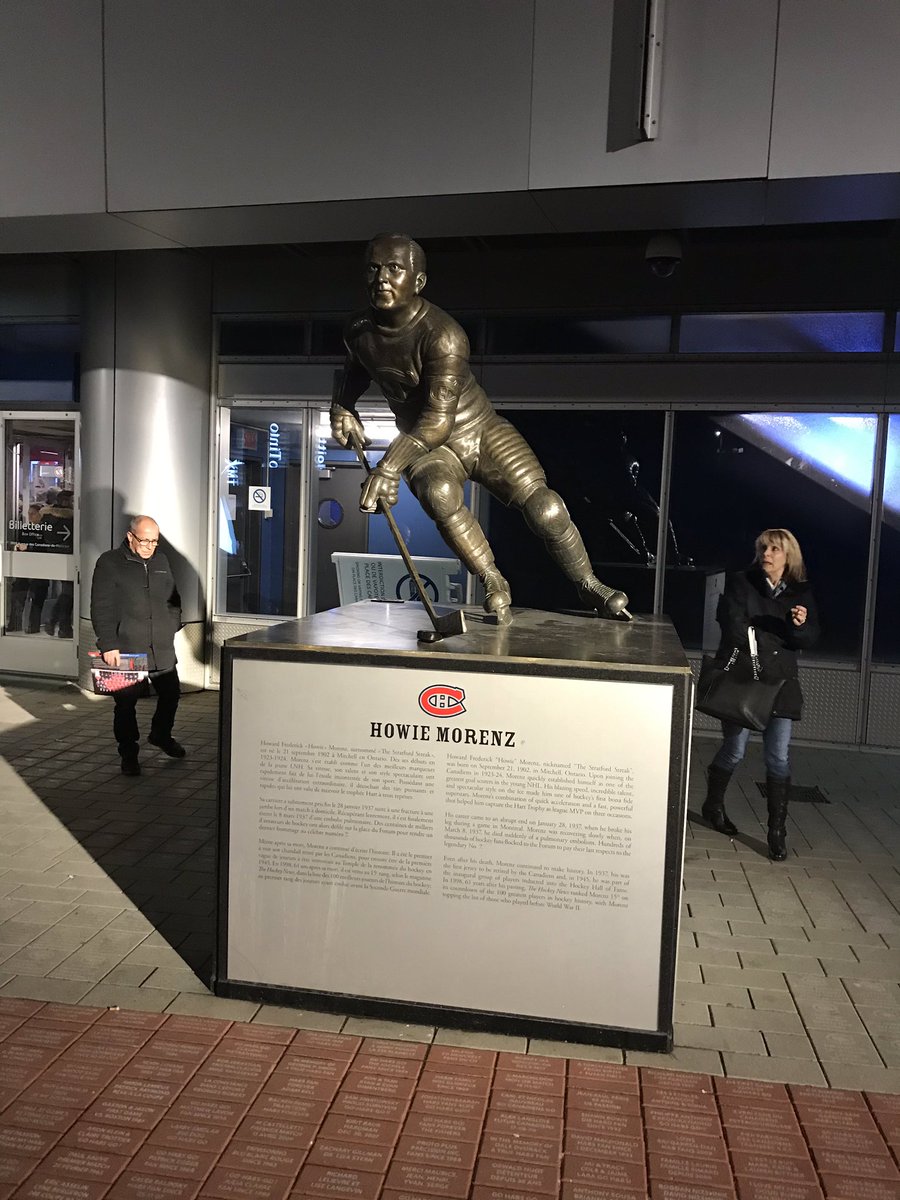 As mentioned in my last blog, I spent Wednesday through Sunday in Canada, as I attended both Ranger games north of the border. After the loss with Ottawa on Thursday, I truly felt the Rangers would rebound, and handle a Montreal team that was 0-3-2 in their last five games.
Having been to Montreal several times over the years, on Friday, the day between games, my buddy BORGATA RAY and I hit our usual haunts: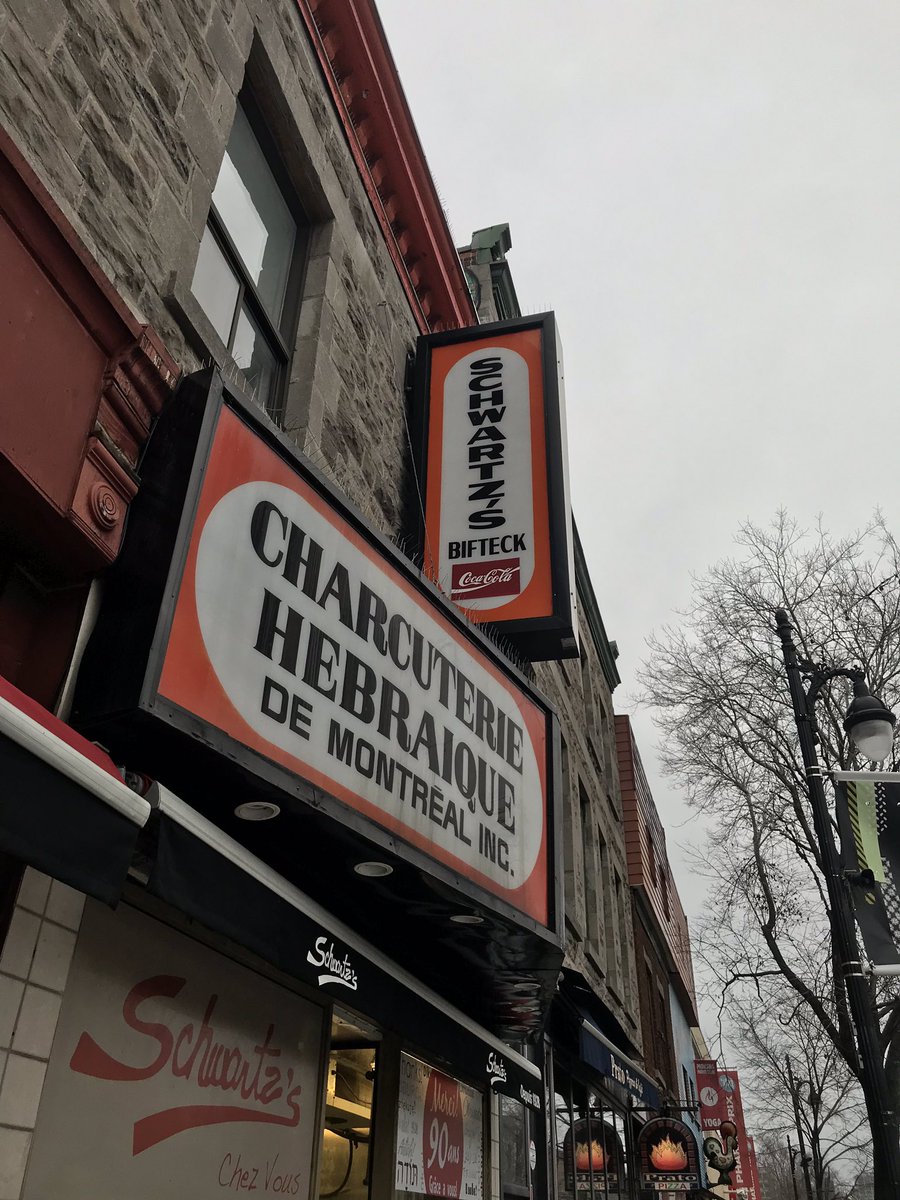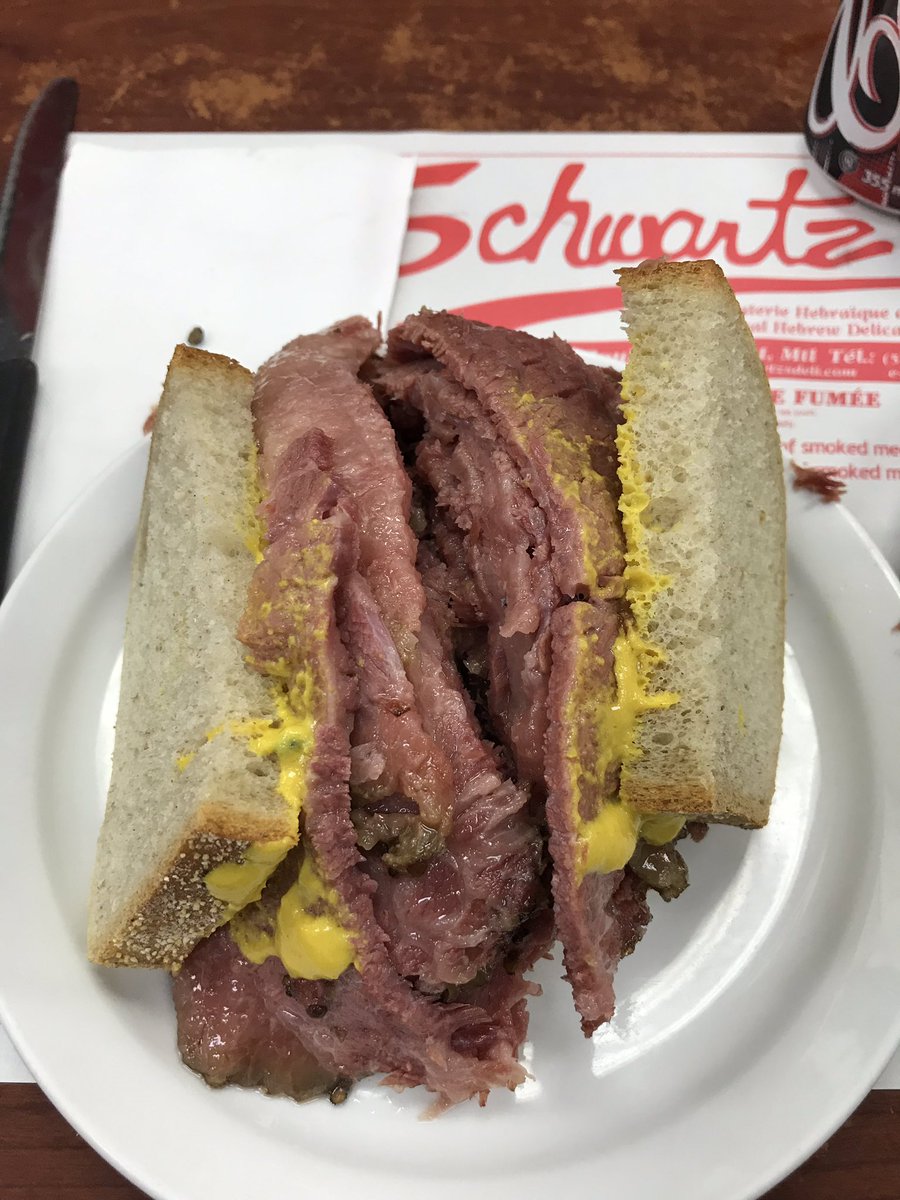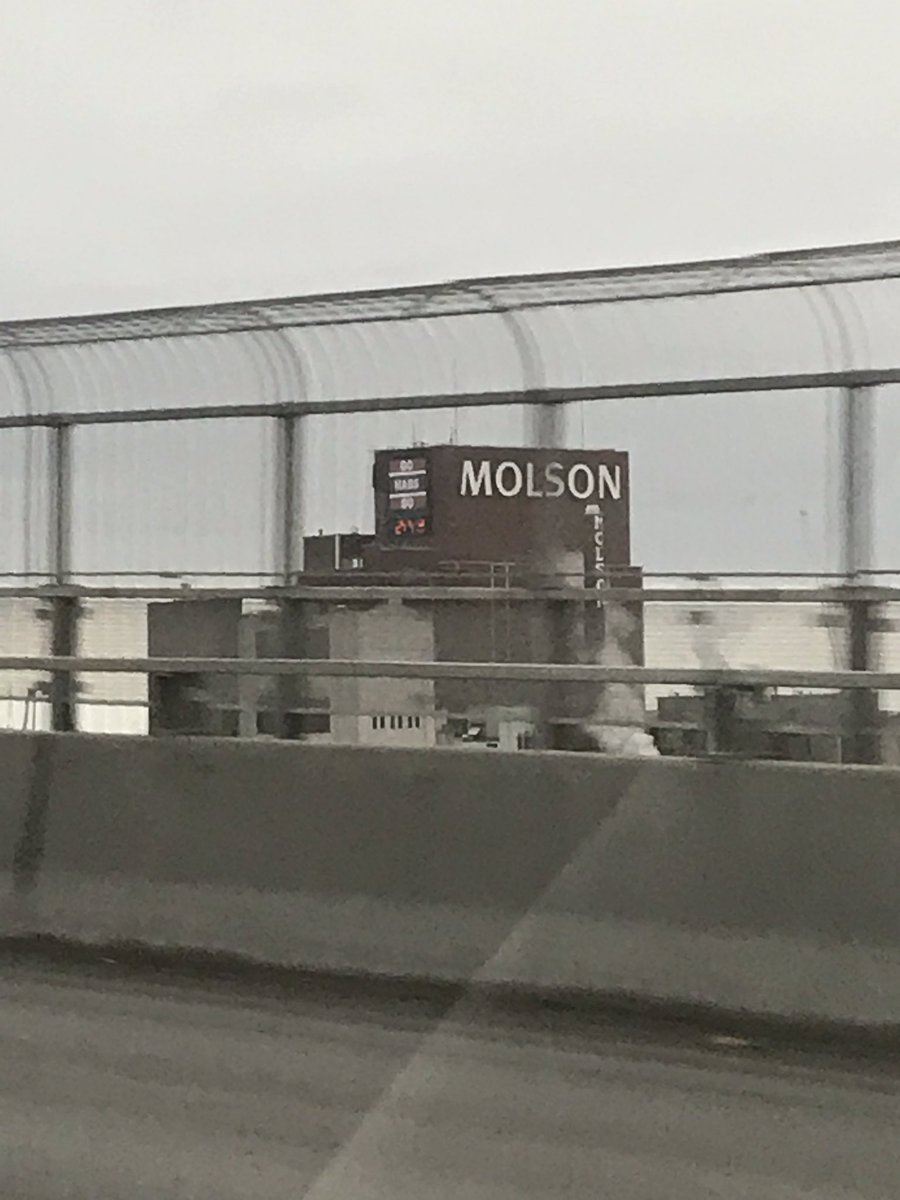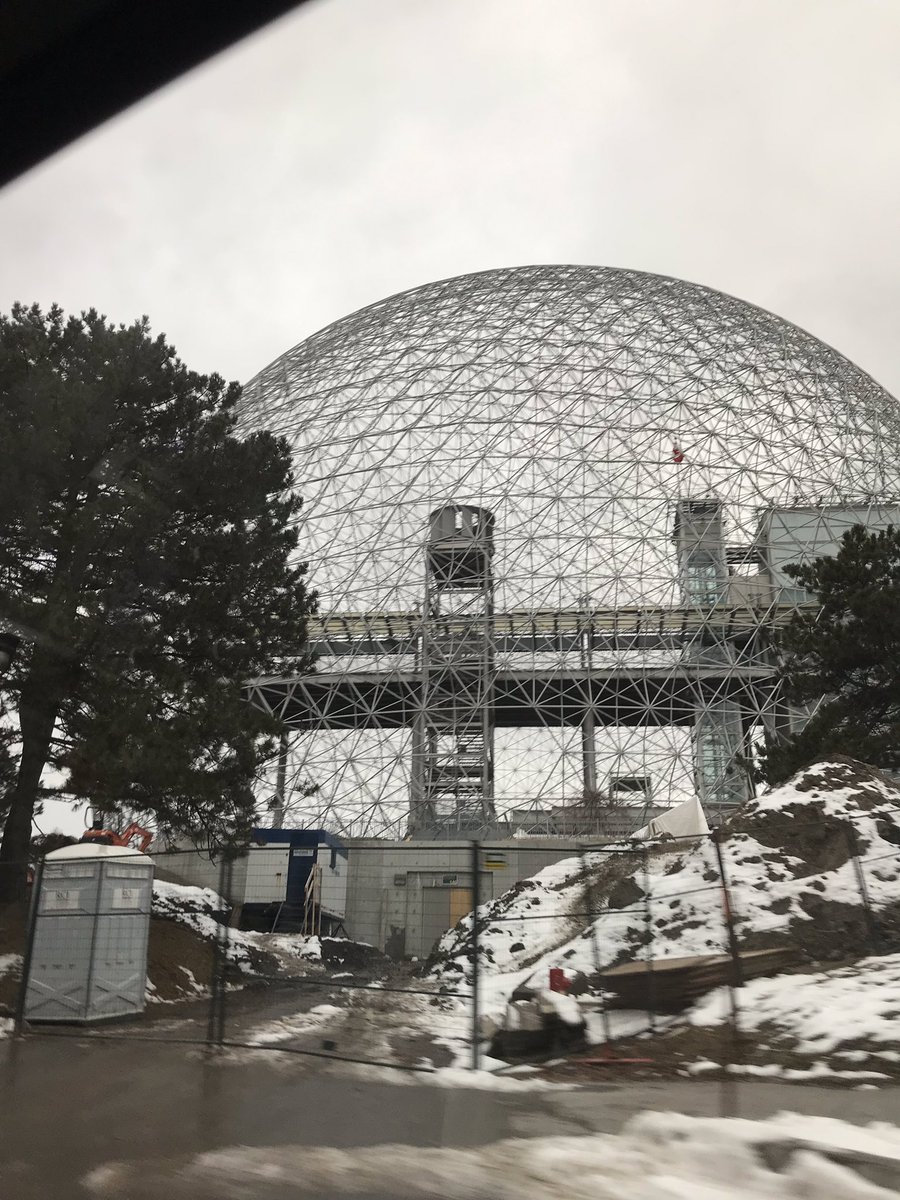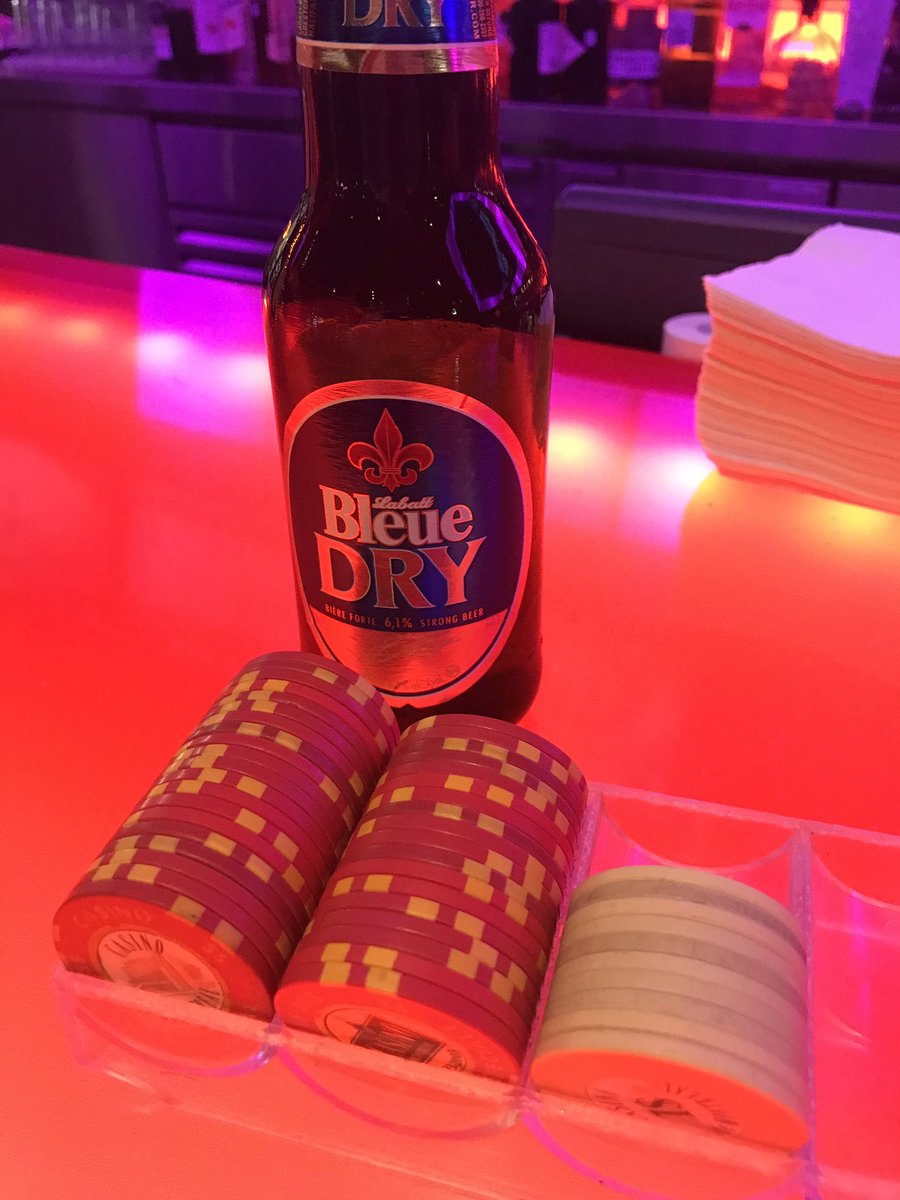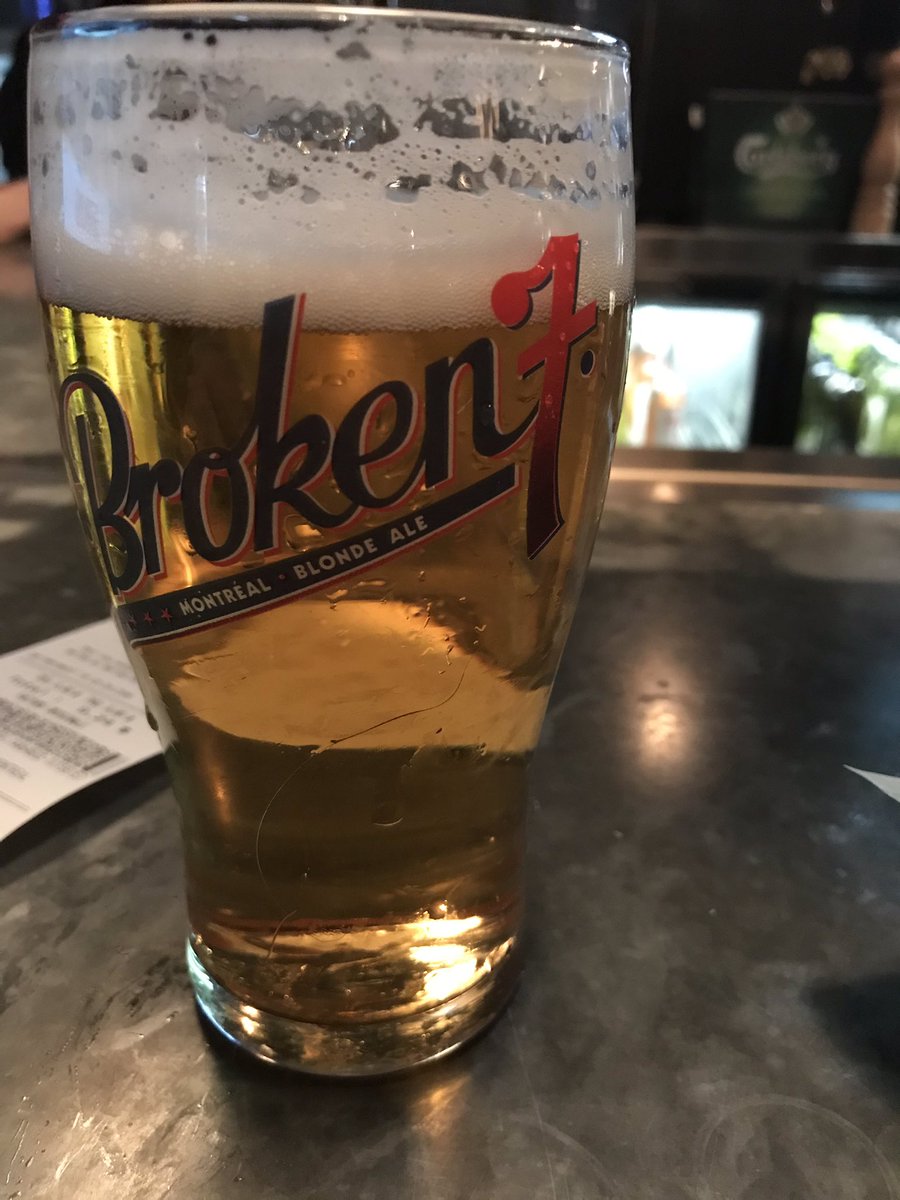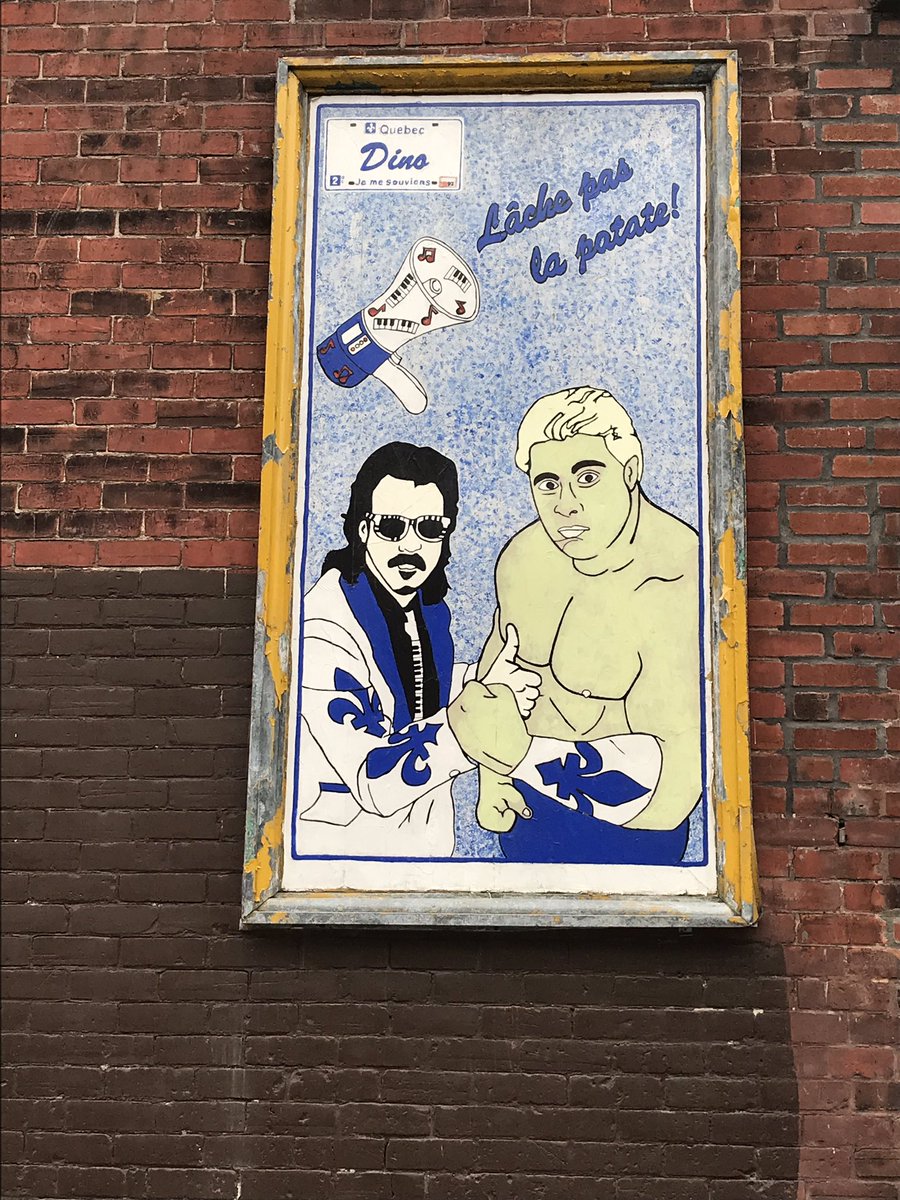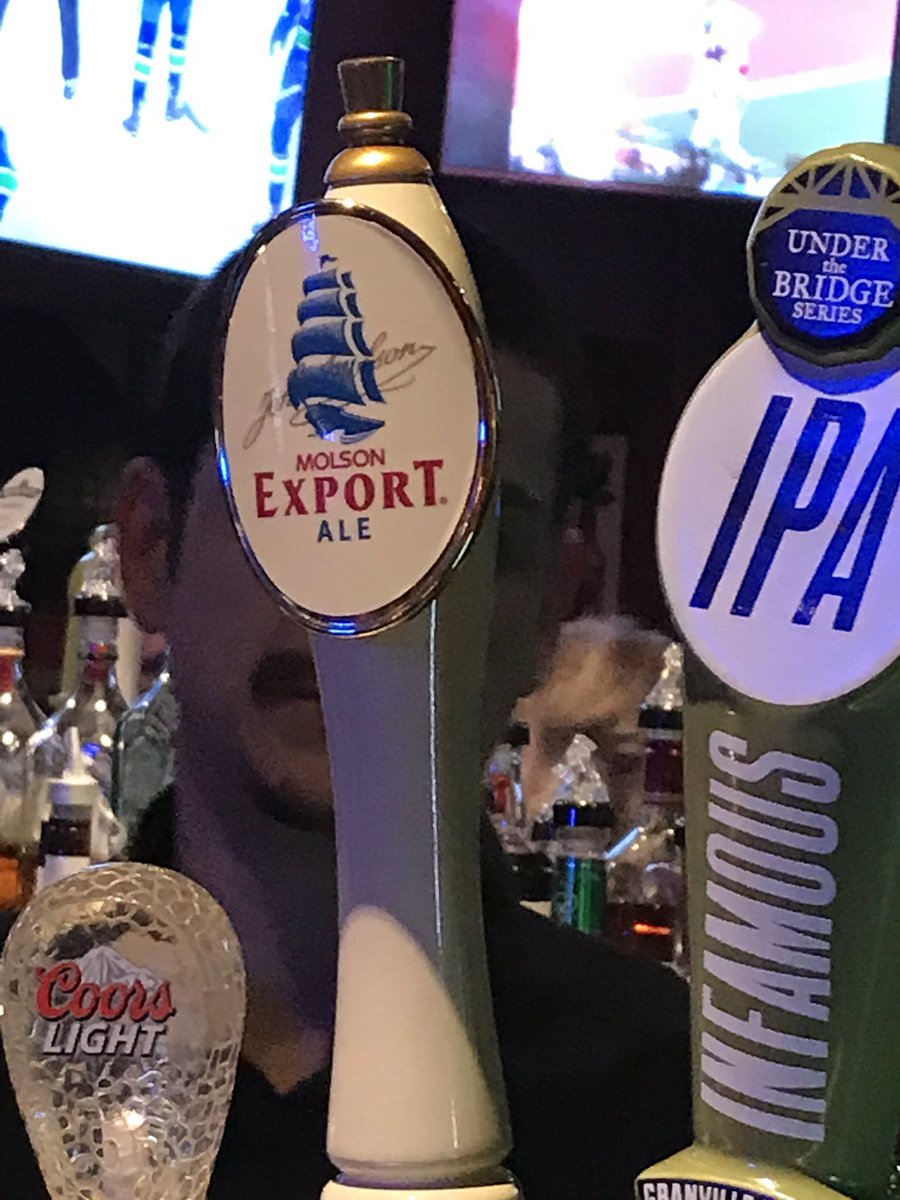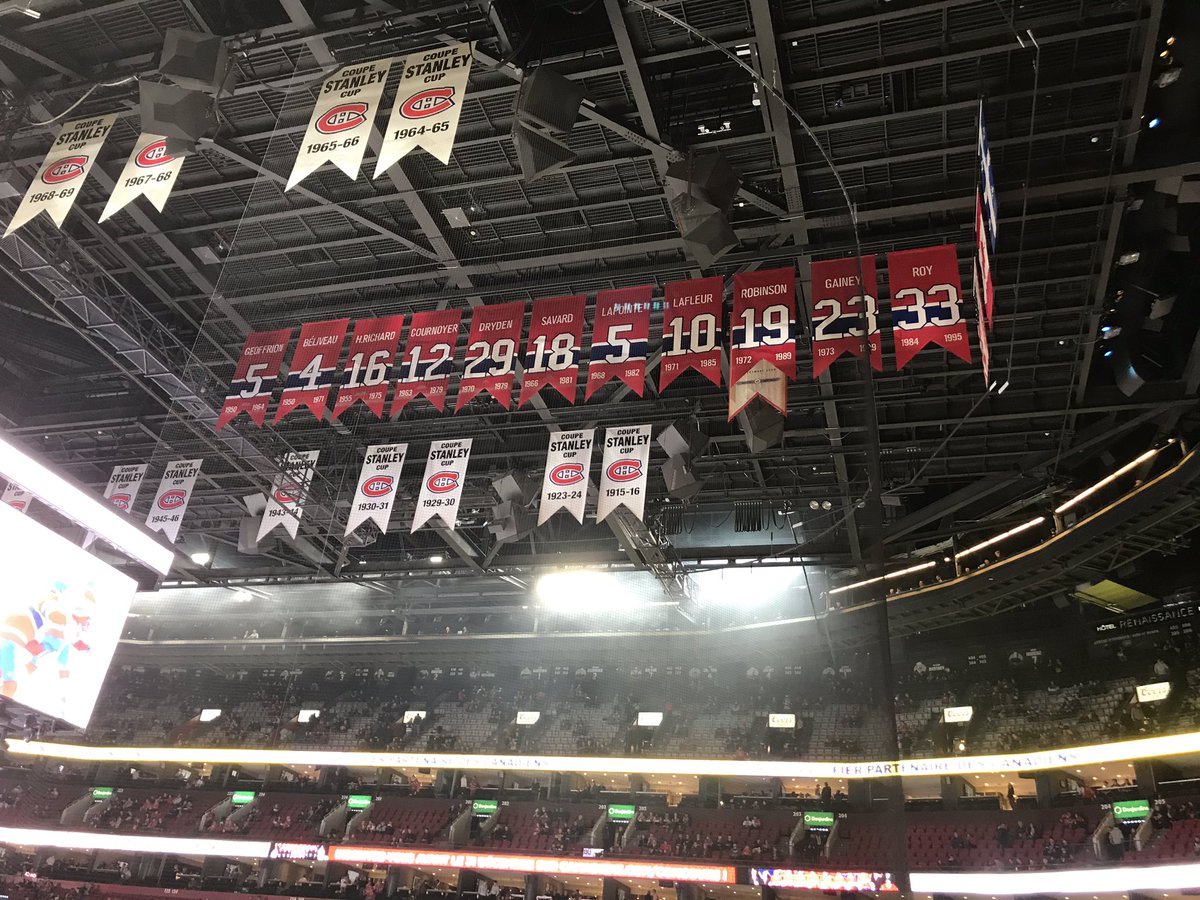 As posted on my twitter account before the game, here is some footage of the warm-ups:
The King of Kings and a Hart winner #nyr pic.twitter.com/TWL6BNSkaA

— BlueCollarBlueShirts (@NYCTheMiC) December 1, 2018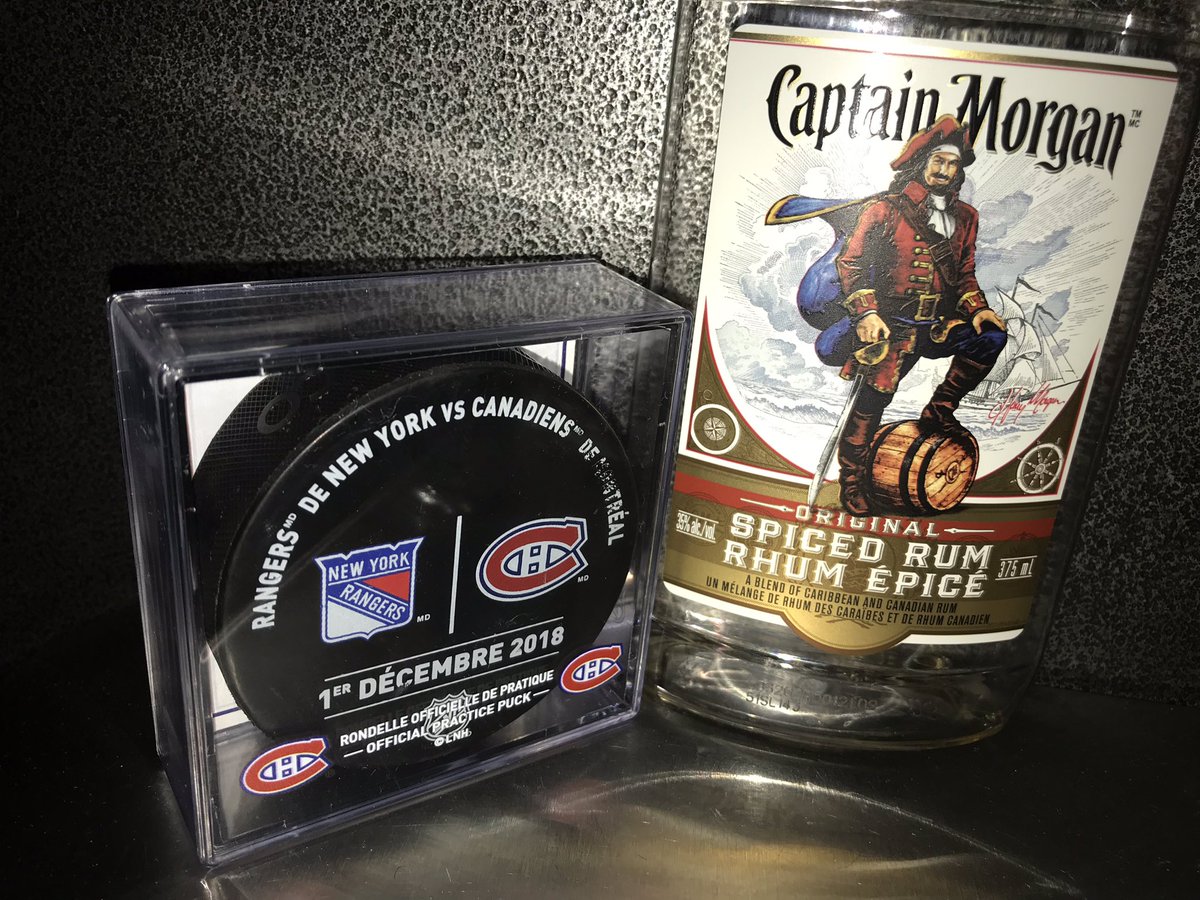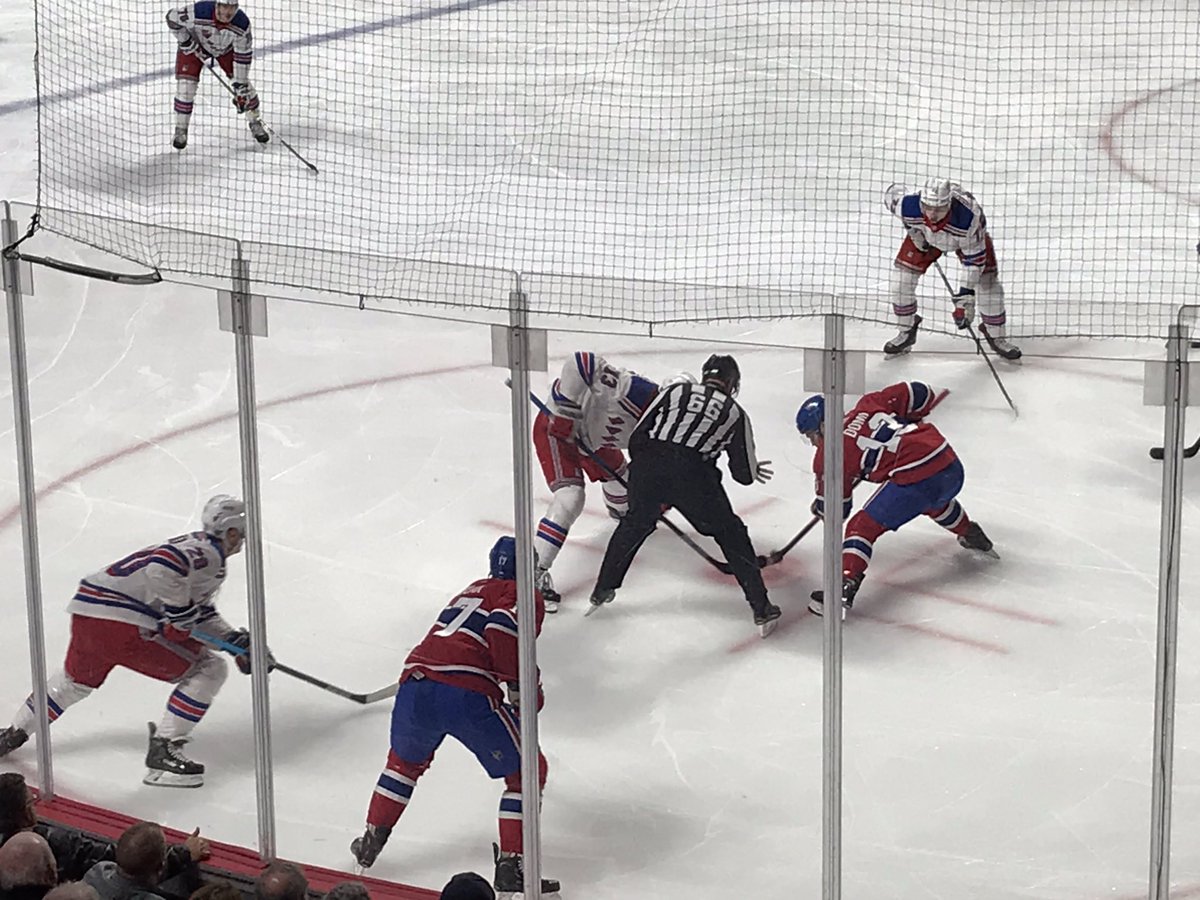 Despite a 9-1-1 win streak this season, I am now currently 0-8 this season when attending Ranger games. Maybe it's time to just stay at home! However, it's easier to watch a loss live, than to listen to Joe Micheletti at home.
I truly thought after the shit-show in Ottawa, that the Rangers would come out flying. I was thinking the new HOWL line, of Lettieri/Gettinger/Fogarty would produce. Instead, in the two games since his call-up, (MTL/WPG) Lettieri hasn't shown much.
I still believe that Lettieri's offensive numbers are a direct correlation of where he plays. He's scoring goals, getting game stars and shining bright for Hartford, but he's also playing Top 6 minutes and with the top guys in Hartford. With the Rangers, he's accepted a grinder type of role on a fourth line. As mentioned before, the Rangers aren't going to invest time into Lettieri, like they do with Chytil or Andersson. Also, the Rangers aren't invested financially with Lettieri like they are with Namestnikov, so instead of getting a shot to play with Kreider, Zibanejad or Hayes, he's been playing with McLeod, Fogarty and Gettinger.
We've seen these Rangers, while under Quinn, respond after bad losses all season long. Instead, this was truly one of the most softest games I've ever seen out of the Rangers. Montreal, who is not a powerhouse, nor have ever been accused of their strong physical play, pushed the Rangers around like nothing. There was no fight.
I'll get into Brady Skjei later on in this blog, but this was the worst game I've ever seen out of him. For a guy his size, to be just dominated and owned; well that was tough to watch.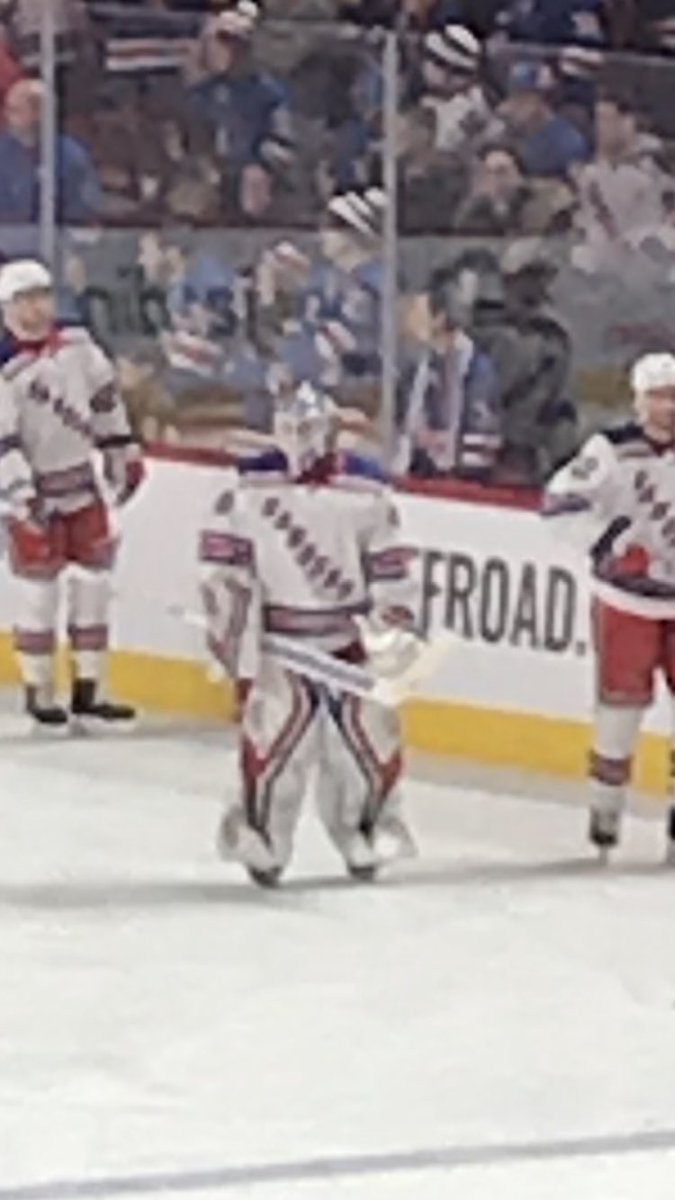 For Georgiev, Montreal was no kinder to him as Montreal is to Lundqvist. It was just another Ranger loss in Montreal. Not helping matters, was that Carey Price, who was left alone for most of the game, made some key saves when needed.
As the game continued, it looked like it didn't matter who was in net, as Georgiev proved to Steve Valiquette that he isn't a choir boy either:
@NYCTheMiC @VallysView we had a good #STICKSMASH tonight. pic.twitter.com/LDvLY97Pi8

— Fixxser (@Fixxser) December 2, 2018
With a stick smash like that, maybe Lundqvist really is Georgiev's mentor?
After the game, I found Georgiev's quote on the stick smash to be funny: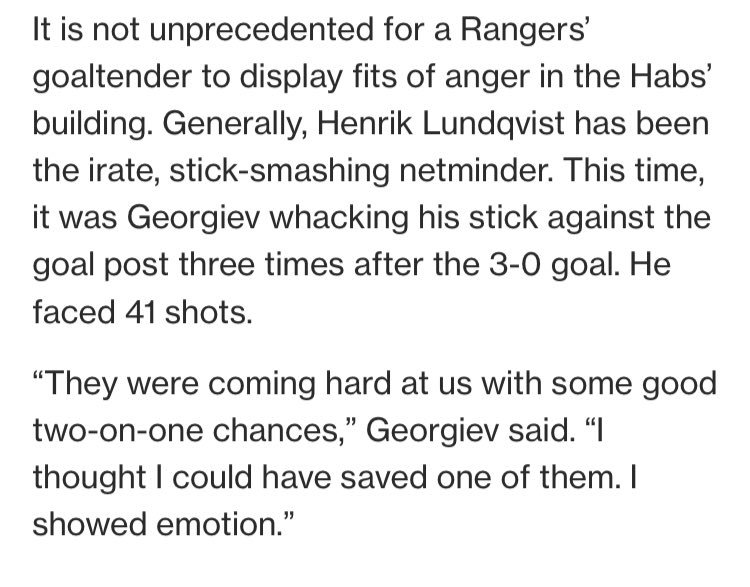 The above quote comes from the NY Post. What stood out to me was Georgiev saying, "I showed emotion." Of course, there is a language barrier with Georgiev, but I wonder if he thought he had to slam his stick like Lundqvist, to prove to the team and to the coach, that he cares and can show emotion? Most Russians (Yes, I know he's Bulgarian, but he grew up in Russia) are known for being stoic. Was this Georgiev just trying to "North Americanize" his game?
To be honest, the fact that I'm wasting so much time on this tells you all you need to know – this game was horrible, the Rangers stunk and if there was a way to get a refund on these games, I would've asked for one.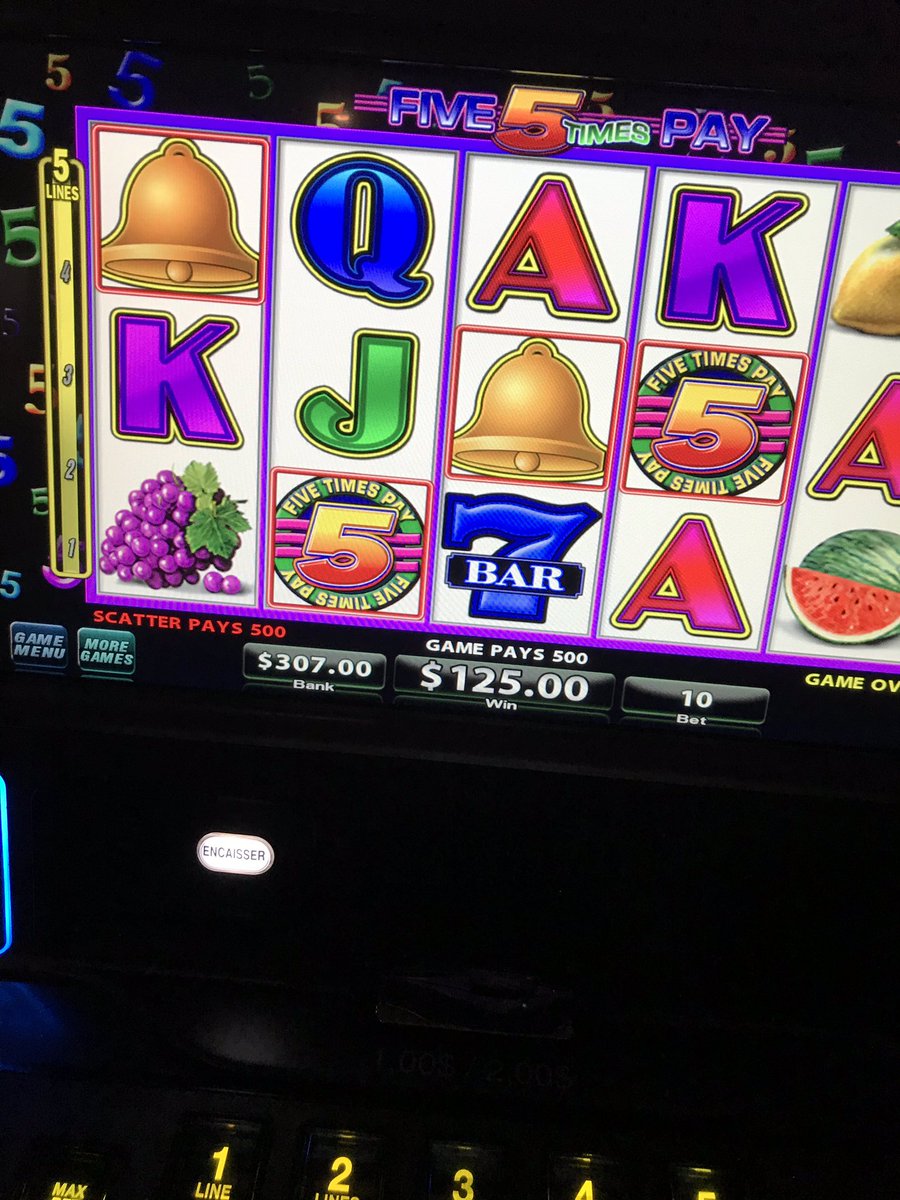 I have to say, thank you Canada, especially to the friendly and familiar faces that BORGATA RAY and I always see when we go to Montreal, such as the fine folks over at Charlie's.
I had a great trip, and the Frank Boucher stuff will last a lifetime for me. The worst part about the trip were the actual Ranger games themselves. Oh, and the aftermath of eating this, at La Maisson VIP, the Wo-Hop of Montreal:
Holy diarrhea pic.twitter.com/cKa9CefnZe

— BlueCollarBlueShirts (@NYCTheMiC) December 2, 2018
Oh, and as predicted, this food didn't agree with my stomach and the diarrhea flew like hurricane rains. At least I got it all out of me before my flight, which speaking of…
I originally planned on attending the Jets/Rangers game on Sunday, but due to light rains, Delta postponed my flight by 4 hours. Thus, I had to give up on going to this game. Luckily, I got home just in time for the game. (I DVR'd everything and watched the Hadfield stuff on Monday morning.)
When booking flights, I always avoid small airlines like Spirit or Frontier, because if anything goes wrong, since they are small potatoes, their flights will always be affected first. What I'm starting to notice now, is that Delta gets the same treatment, at least with their flights in and out of Montreal.
For the fifth straight trip to Montreal, I had issues getting back home. At least unlike my two previous trips, my flight wasn't outright canceled. What really drives you nuts, is that the flight is about 45-55 minutes in the air, so when you're sitting at the airport for hours, the convenience of flying, rather than doing the 7-8 hour drive, is lost. Plus, you're trapped at the airport, and there is nothing else to do besides sit & wait like you're at the DMV or overspend on food & drink, at marked up prices that rival the prices at Madison Square Garden.
Making matters worse, as my flight was delayed because of rain, was watching Air Canada, American Airlines and United Airlines, all have their flights to LGA, Philadelphia and Newark, all go off without a hitch. Only the Delta flight to JFK was affected. When it comes to flying from Montreal to NY, or vice-versa, you usually get a puddle jumper small plane, so these flights are the first to get cancelled, as opposed to the bigger planes carrying more passengers.
As usual, despite being delayed, there were no refunds or vouchers to be had. But hey, the 5 oz of complimentary warm water really hit the spot!
And yes, I know everyone has an airline horror story to share, no matter who is the carrier, but this is mine and I'll get off my soapbox on this topic before I take up too much of your time on this!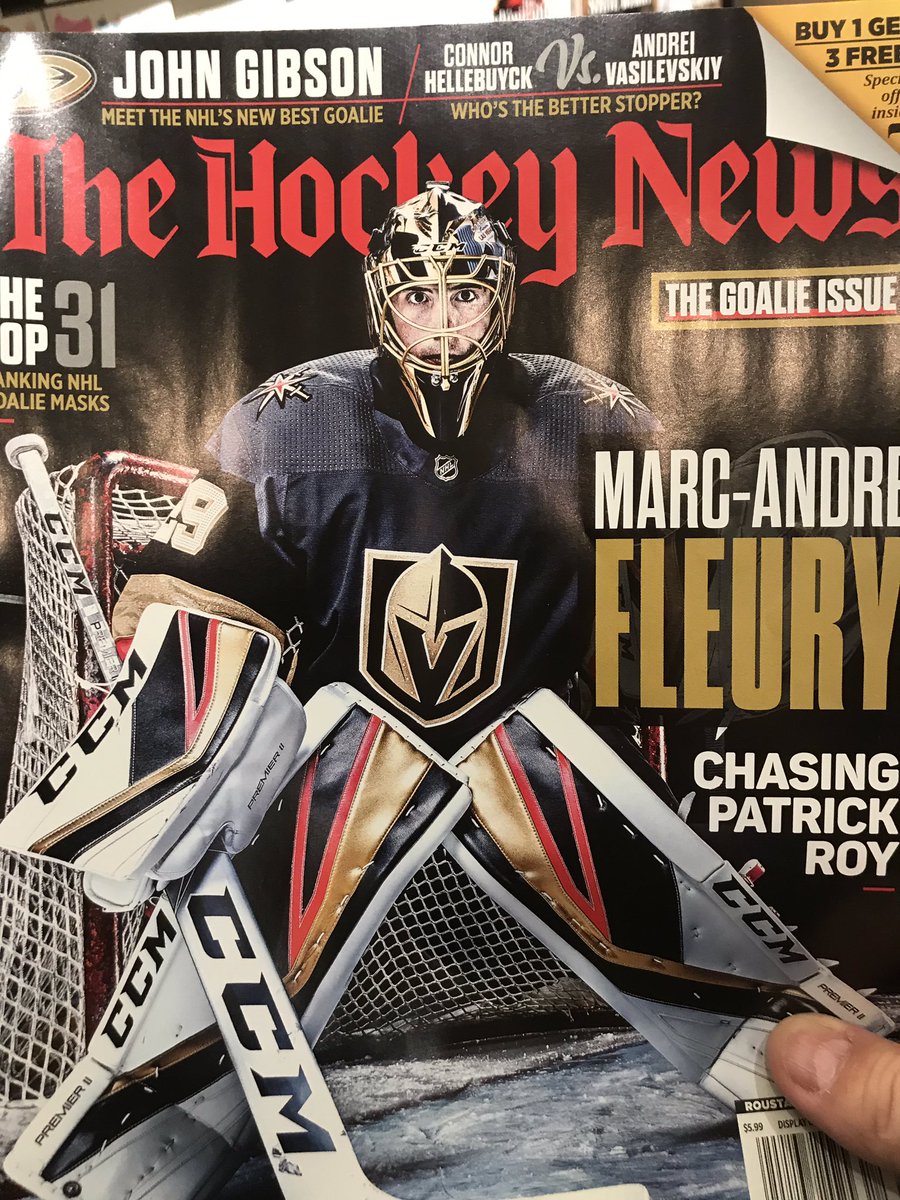 Real quick, speaking of "The Hockey News", they have several great offers going on, where you can get four subscriptions for the price of one. So if anyone is interested, hit me up! Oh, and how about this ad in the magazine: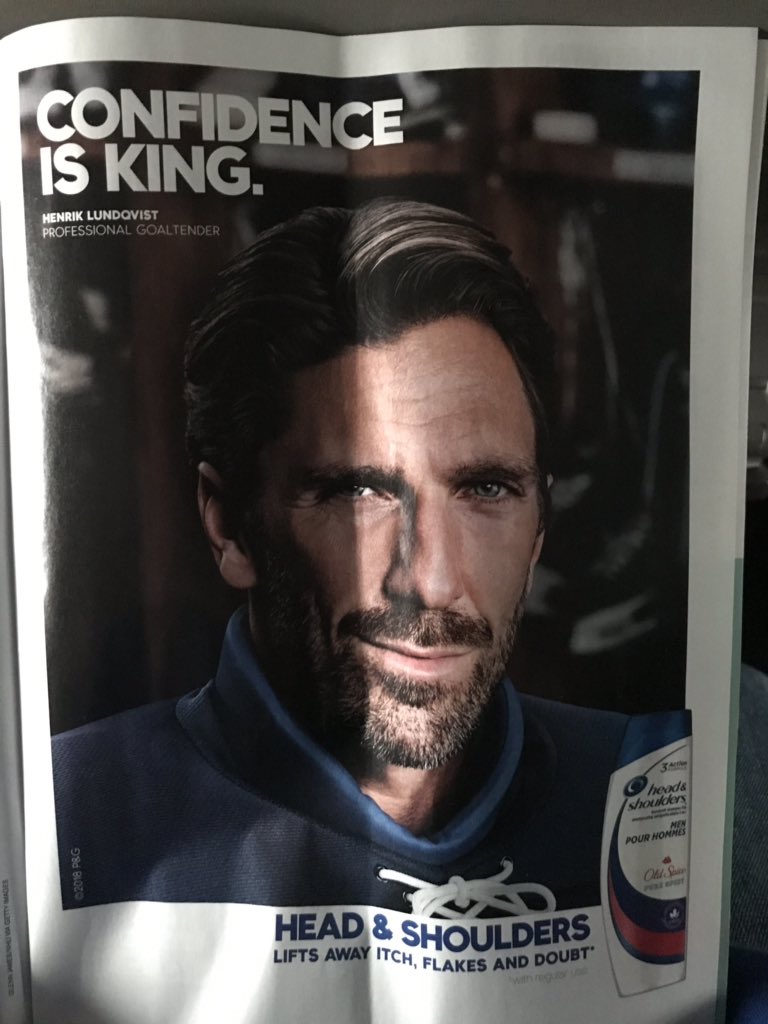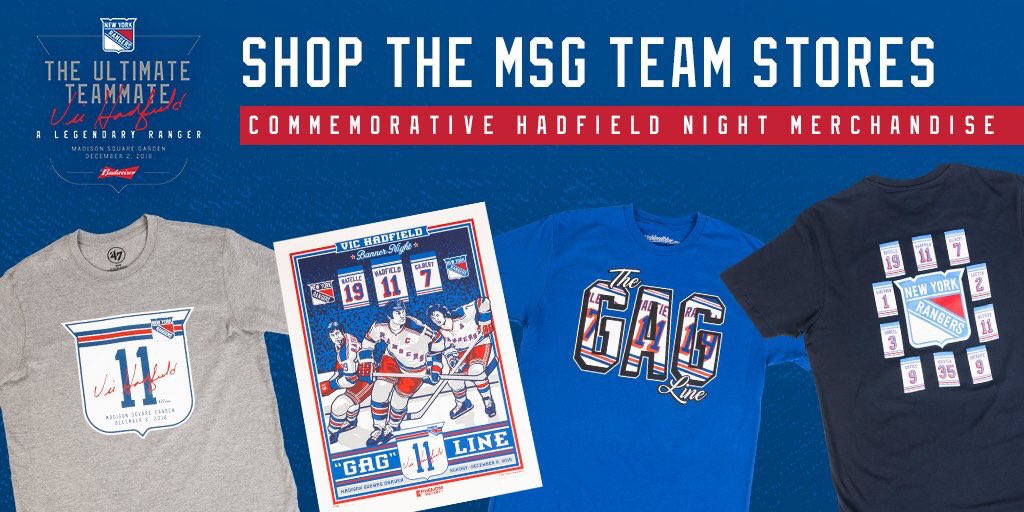 Okay, before going too insane on the Frank Boucher stuff, let me get into the Vic Hadfield honor.
Vic Hadfield deserves to be in the rafters of M$G. I'm not arguing that. With Hadfield now in the rafters, people are now campaigning for Brad Park. Are you kidding me?
While you can argue that Brad Park deserves the honor one day, (and let's not forget that he didn't even play half his career here and didn't bring a Cup here either) there is no fucking way that Brad Park should be "next up." If anything, he's 6th or 7th in line.
And if you're one of these people who think the Rangers are honoring too many people, here's food for thought:
— The Rangers are long overdue in this department.
— It's about time the Rangers honor their history.
— If you can honor hippie drug music like PHISH in the rafters, you may as well open the rafters up to guys like Rumun Ndur, Manny Maholtra, Pavel Brendl, Wade Redden, Bobby Holik, and whatever other random Ranger pops up in your mind.
— And lastly, it's not like the Rangers will be hanging any Stanley Cup banners up there.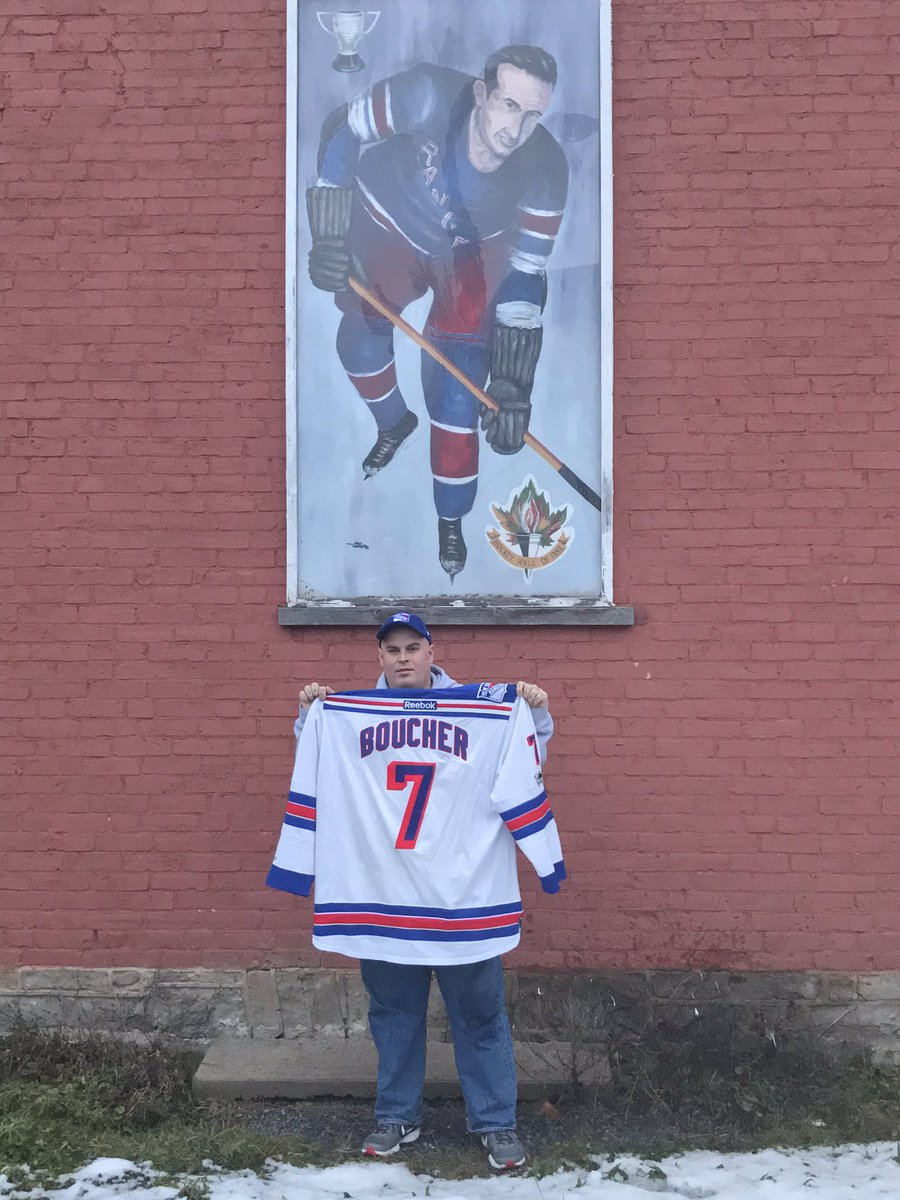 Over the summer, I wrote two blogs, blogs that are featured at the top of this site. They are:
&
Real quick, I am sharing these links here, because I really went in-depth on the rafters and the great Rangers there. And as an update, I'm still working on the "Rink of Honor" book idea, and it's a project I'll give more time to in the summer, when I can set up interviews for quotes.
While the GAG line finally has their rightful place at the top of Madison Square Garden, let's not forget that this honor was purely a financially driven move.
I'm really not trying to take anything away from Vic Hadfield, but like Park, there are others that deserve the honor more. I mean, after all, are you telling me that Hadfield deserves this honor more than Emile Francis?
Speaking of "The Cat", who was in the house for Hadfield night, are the Rangers just waiting for him to die before honoring him? It wouldn't shock me, because what better way to make money on Francis than after he's passed!
Seriously, Emile Francis is 92 years old, sharp as a tack, well spoken and still flying across the country. You can't honor him when he's alive, and give him a great night for both he & his family? There has never been a GM (and maybe coach too) in the Rangers 90+ year history, that was more hands-on, more influential and made so much of a positive impact on his players, like Emile Francis.
And now I see people band-wagoning for Brad Park to be next, because Larry Brooks suggested that idea several days ago. Do these sheep do any research of their own? IN THIS ORDER, here is who should be honored next:
1. Frank Boucher
2. Bill Cook
3. Bun Cook
4. Bryan Hextall (I originally had him as "Rink of Honor" guy, but after doing more research, he deserves to be in the rafters too.)
5. Ron Greschner
I would also make an exception, as stated, and honor Emile Francis right away. Perhaps there, you can also honor Lester Patrick, as both Francis & Patrick were both legendary coaches & general managers for the Rangers.
If you want to honor Brad Park, after that, go ahead. To me, Park would be better suited as the face of my Rangers "Rink of Honor" idea.
It just drives me nuts that the Rangers give this fake news revisionist history angle that the GAG line was the best line in Rangers history, when it's simply not true. I saw some fans debate that maybe all three members of the Bread Line should get a banner or perhaps get an exhibit somewhere in MSG. That's not right either. All three of these guys deserve their own individual banner.
Just think – would you throw Messier, Leetch and Graves all on one banner? Of course not. The Cooks & Boucher deserve their own individual banners, even if you honor them all on the same night. Bring in all the relatives and let them see the legacy of their family be forever enshrined.
What's even worse when you think about Boucher, the Cooks, and Hextall, is that they all spent their entire playing career with the Rangers. All of them are Hall of Famers. However, the Rangers snub their noses at them like they are homeless people begging for change at the top of the stairs of Penn Station.
(Oh, and I was proof-reading this blog, I saw an article from Larry Brooks where he is now mentioning Frank Boucher for the rafters of M$G. Only took Brooks 40 years! At least I made some headway today!)
One last thing here – I heard (read on Twitter & Facebook) some fans even say that Hadfield was the first captain in Rangers history. Here within lies another problem – the Rangers don't educate their fans, don't promote their history, and only show fans what they want to sell them. So now you got a bunch of fans who all think that Hadfield was the first guy to wear the "C" for the Rangers. I give up.
On Hadfield, it was a nice ceremony, deserved, but I can't watch guys like Ratelle & Hadfield be honored, while more deserving legends remain buried by the Rangers.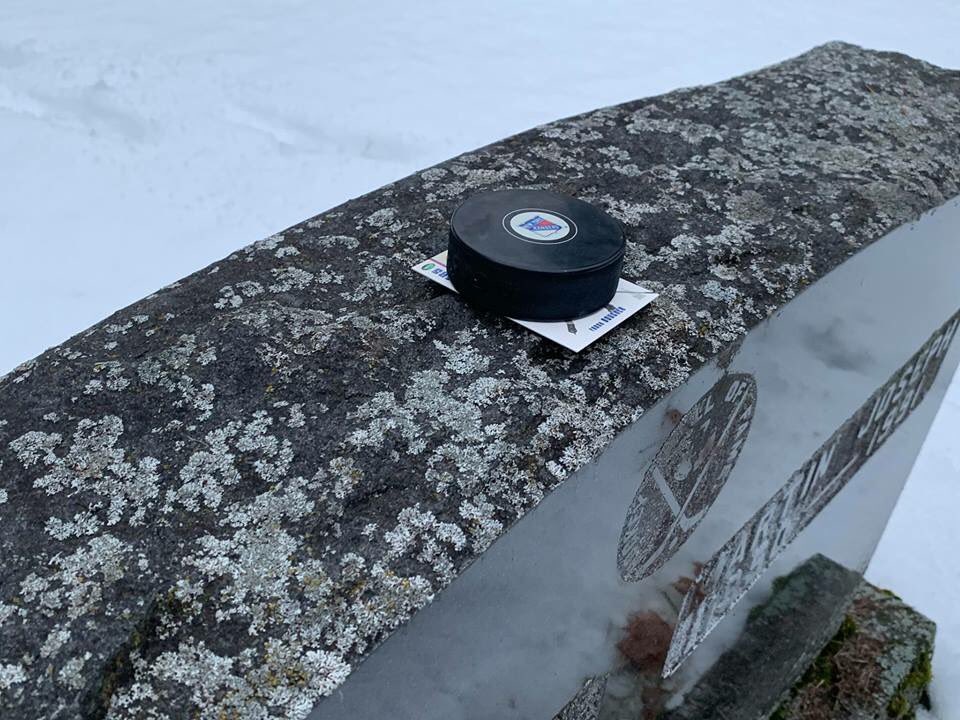 On to the game with the Jets.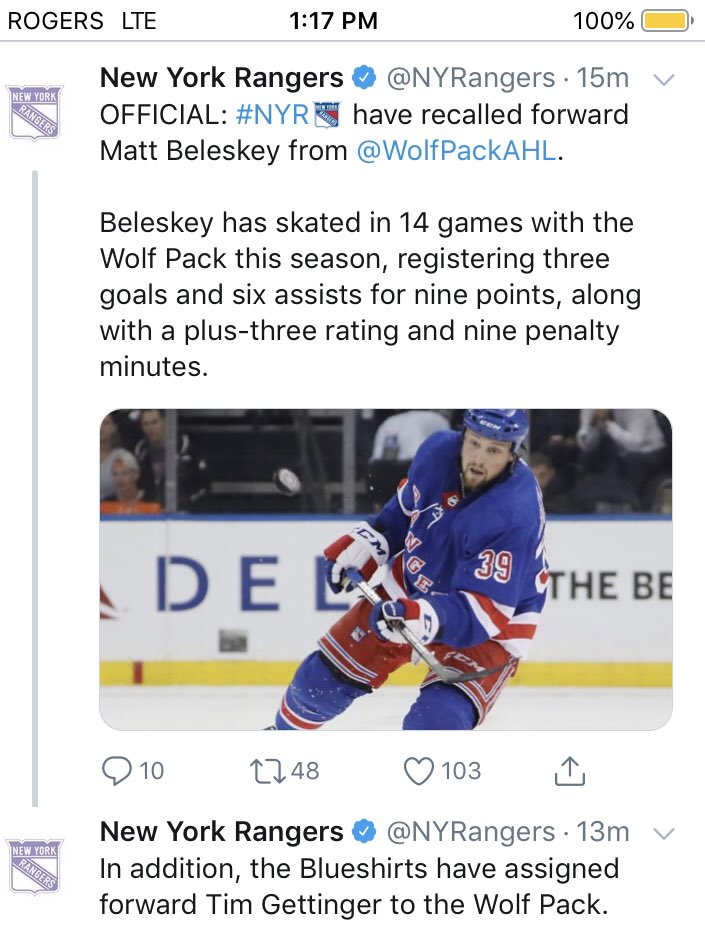 As the Rangers tweeted out before the game with Winnipeg, the Rangers swapped out Tim Gettinger for Matt Beleskey. Gettinger, despite his size, wasn't doing much, and with McLeod out, I guess the Rangers wanted to see what Beleskey could do.
After the 3-0 loss to Ottawa, the 5-2 drubbing by Montreal and now this 4-3 shoot-out loss to Winnipeg, I am seeing people come out of the woodwork with their "TANK" and "REBUILD IS BACK ON" stuff. What they don't mention is that the Rangers are missing four starting forwards in Zuccarello, Namestnikov, Buchnevich and McLeod. All four bring something different to the team. Additionally, McQuaid is still MIA, so the Rangers are also down a defenseman, a defenseman that brings toughness, something the Rangers are severely lacking.
I must also mention, after seeing those games in Ottawa & Montreal live, I can safely confirm that Shattenkirk and Skjei will happily shy away from anything deemed physical. I can't say the same about Brendan Smith, but as I'll get into soon enough here, "THE TRIPLE S" of Gorton defenseman big money signings, has been a huge heavyweight swing and a miss.
In the game with the Jets, there are only two stories to really talk about. One being that the Jets made the Rangers look like a pee-wee team and the other being Henrik Lundqvist.
This was a "Tale of Two Henrik's" game to me. For the majority of the game, and especially in the 3 vs 3 overtime (I can't remember a goalie having a better showing in the three vs three OT than Lundqvist had on Sunday) Lundqvist was lights out. However, as usual, there was the "but…"
Keep in mind that the Rangers have built around Lundqvist for years. Keep in mind that he has control over his playing time. Keep in mind that he's the highest paid player on the team. Keep in mind that some people consider him an elite goalie. Keep in mind that he's the second highest paid goalie in the NHL. Keep in mind that he's the one who has said stuff like "Give me two goals and I got this" and "We must win the 3-2 games."
So yes, while Lundqvist had a fantastic game tonight, he also choked a 3-0 lead, giving up all three goals in the third period. Were the Jets significantly and by far better than the Rangers in this game? Of course. However, with the game on the line and in crunch time, there was Lundqvist, giving up another big lead. I'm aware that the Rangers were just as awful as they were in Ottawa & Montreal, and got very lucky with their three goals against Jets goalie and Vezina candidate Connor Hellebuyck, but the fact remains – Lundqvist blew a three goal lead.
Lundqvist had an amazing game here with Winnipeg, but one bad goal allowed (the second Jets goal) was the difference between winning and losing. Yes, you can say that Lundqvist kept this game close and gave the Rangers a chance, and that wouldn't be wrong. However, the Rangers were winning 3-0 and one bad goal allowed was the difference between a happy five days off and a sour five days off.
That said, Lundqvist isn't the scapegoat here. To be honest, all I can come up with is all the injuries, when trying to explain these three straight losses.
And yes, I was on record that I didn't think a Quinn team would lose three games in a row. Do I get an asterisk for this being a shoot-out loss?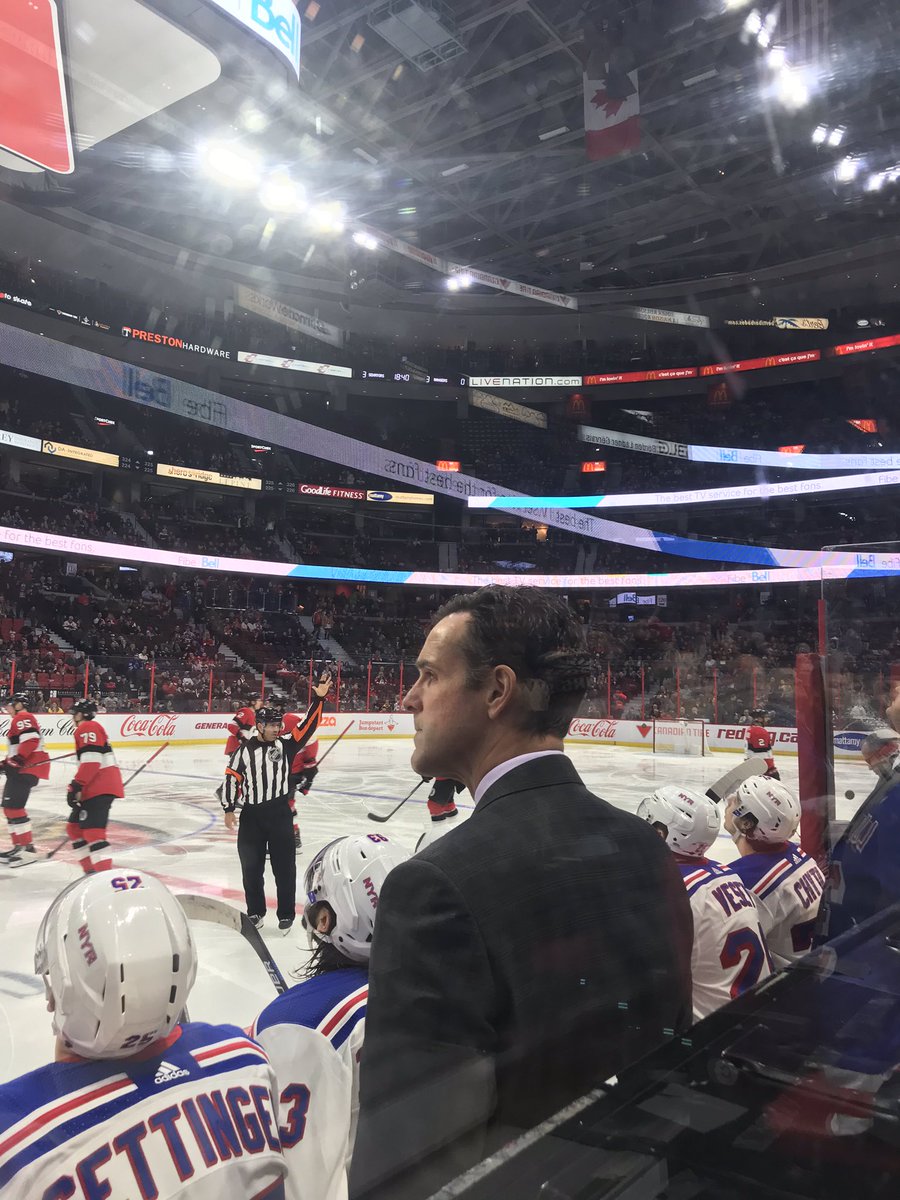 Up until the Rangers loss in the shoot-out, this was a "That's Hockey Suzyn" type of game and a game for people like me, who say games are won and lost on the ice, and not on a spreadsheet.
The Rangers had no business winning this game at all. They fluked themselves to a 3-0 lead and I'm surprised we couldn't hear the Winnipeg Jets coaching staff throwing shit and cursing up a streak during the two intermissions.
Quinn looked irate and as murderous as OJ all game, especially when the Rangers kept taking dumb penalties. Somehow, Jesper Fast would score a goal after Zibanejad was released from the penalty box. Speaking of Fast, that was his second goal of the season and his first goal since the home opener. Sam Rosen was giddy for joy. Yes, let's be happy for a guy who only has two goals and that most Ranger fans overrate.
When the period came to an end, the Rangers were up 1-0, and they personified the adage of "it's better to be lucky than to be good."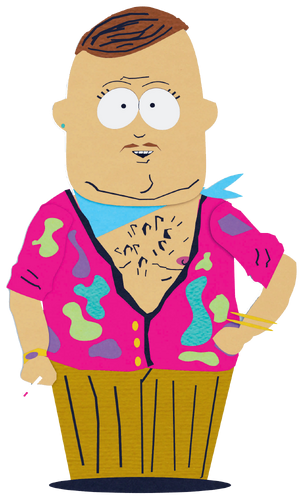 While I'm not doing my normal type of review here, I have to say with Lundqvist having a monster of a game, Joe Micheletti was unbearable with his commentary tonight. I was checking Delta flights to Canada, that's how bad it was.
I don't truly believe that Joe Micheletti is a homosexual or anything, (Cue the "Not that there is anything with that" Seinfeld reference) but I do believe he has a girlish crush on Lundqvist. Micheletti is now also using words like "FABULOUS", "BLESSED" and "SUPER" when describing Lundqvist. As I've said in the past, the Rangers should give out free umbrellas to anyone who sits underneath Micheletti, because like Chinese food diarrhea, Micheletti can be ready to blow any moment.
I don't know how many of you saw the 2010 cinematic classic, called "The 41 Year Old Virgin Who Knocked Up Sarah Marshall and Felt Superbad About It", which like Joe Micheletti, is a parody, but there is a scene at the end of that movie that basically sums up Micheletti's commentary during these Lundqvist starts.
And for those wondering, you can watch the movie here:
I won't post the end scene here, as it is pretty graphic and X-rated, but it involves a 41 year old virgin and the stuff that a male uses to make babies. I think you get the idea.
If this was a game to remind you that Hank still has it on any given night, this was also a game to remind you that Joe Micheletti can be the worst fan boy in hockey. It was that bad. Joe wouldn't talk about anyone else, and Rosen had to remind Joe that there were other players on the team, even dropping Marc Staal by name.
On Marc Staal, he continues to be the Rangers best defenseman and the lone person to avoid the Scratch List of Quinn. Like Lundqvist, the majority of the criticism that Staal gets from Ranger fans is his contract. (And now his age, for a team that was supposed to be rebuilding.)
Speaking of Staal, as the game progressed, and with the Rangers only having four shots in the first 27 minutes of the game, Staal would score on the Rangers fifth shot of the game. 2-0 good guys, and truly unbelievable.
For those also keeping count, Staal has as many goals as Jesper Fast this season.
Ever since the Girardi buyout, I think Staal has been the Rangers best defenseman, and I think more people are starting to take notice of this.
With the period coming to a close, another Rangers veteran, the longest NYR tenured forward in this game, in Chris Kreider, got a deflection goal, to push the score to 3-0. To say Paul Maurice, coach of the Jets, was pissed, would be an understatement.
Somehow, someway, the Rangers led this game 3-0 as the second period ended. It was the Henrik Lundqvist show for sure, but Marc Staal, the other longest tenured Ranger, was just as much of a factor, both offensively and defensively. (Staal would later block a big shot in the third period.)
The third period is when the luck ran out for the Rangers.
It all started off with a bad Brendan Smith penalty, which led me to tweeting this out:
If Hank loses this shutout, Smith will go to the press box #nyr

— BlueCollarBlueShirts (@NYCTheMiC) December 3, 2018
Say what you want about me, but I know this team. With only ten seconds into the PP, Mark Scheifele scored a PPG at the 2:10 mark of the period to make the score 3-1. With just under 18 minutes remaining, there was plenty of time for Lundqvist to give up another two goal lead, which was just a three goal lead when the period started.
Of note, after this penalty, Brendan Smith didn't see the ice again. While it was a bad penalty, can you 100% blame Smith for the snowball chain of events that followed?
Just two minutes after the Jets made it 3-1, Jack Roslovic scored his second goal of the season, making the score 3-2. This was one Hank should've had.
I must mention here too, what took away from this game, as a viewer, were the endless ad reads and Filippi still pushing the food stuff. How many times do I have to watch that Kevin Hayes hotdog bit? No one gives a fuck. I also don't care about Bill Pidto promoting Chase, and if you spend $20 on food that's marked-up by 374637863784%, then you get $5 off. In other words, $15 for a hotdog and a pretzel, which Kevin Hayes gets for $3 on the street!
With the game approaching the three minute mark and fans wondering when Hellebuyck would be pulled, at the 2:30 mark, Bryan Little made the debate void, as he scored, pushing and tying the game at 3-3. Three goal lead blown. Yes, rant and rave about how great Hank was (that OT period was something else) but this was another regal lead blown by the King. It will always amaze me how he can look so great, then something soft goes by him (the second goal) and how these leads are just never safe with him. Yes, the Rangers were bad too, but when you're up 3-0, no matter what the circumstances, you gotta hold on.
Oh, and on the three goal blown lead, let's go to my pal of 15+ years, Ricky Otazu:
Bashing the king https://t.co/Gp4aoeIGGB

— Ricky otazu (@RickyOtazu16) December 3, 2018
One talking point here – I think Beezer in his prime wins a Cup with the Rangers in both 1994 and in 2015.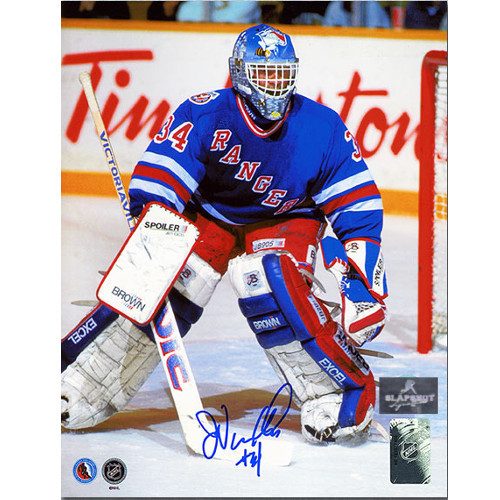 Tied at 3 goals a piece, and heading into the OT, Lundqvist saved his best work here. Winnipeg had something like 7-8 shots, with the majority of them being extremely good chances. The Rangers didn't do much and I believe only got one shot off.
With the teams tied after OT, we went to the shoot-out, where the Rangers were previously 4-0. All things come to an end, and Mark Scheifele finished Lundqvist off in the third round, to give the Jets the 4-3 victory.
If you forget the fact that the Rangers are now 1-4-1 since Thanksgiving, going into this game, if you were told you would get at least a point against the Jets, you would sign up and be happy about that. However, with the way this game ended, no one was happy. Even Lundqvist (as Ricky mentioned in his video above) barked at John Giannone a little bit, something you rarely see.
This was not a game the Rangers should've won, but they could've won it. Now they have five days to steam about it and hopefully reverse some of this bad ju-ju.
However, how fitting is it, that Lundqvist & the Rangers choked a 3-0 lead and lost this game on a night where the GAG line was being honored? Take the word GAG out of it, and look at how those GAG line teams finished. So close, but no cigar. Kind of sums up Lundqvist too, doesn't it? At least I will always have the Bread Line, even if the Rangers ignore them.

The Rangers don't play again until Saturday, so the roster moves above not only make sense, but were to be expected. Georgiev and Lettieri will both get work in Hartford. I don't think Beleskey is in the Rangers long-term plans, and it's telling that Beleskey, and not Fogarty, was sent down. For Tokarski, he must be chomping at the bit to at least get a chance, but unless Georgiev gets injured or has a string of some terrible games put together, I don't see that happening either.
If you missed my blog about Jeff Gorton, from several weeks ago, here is a refresher: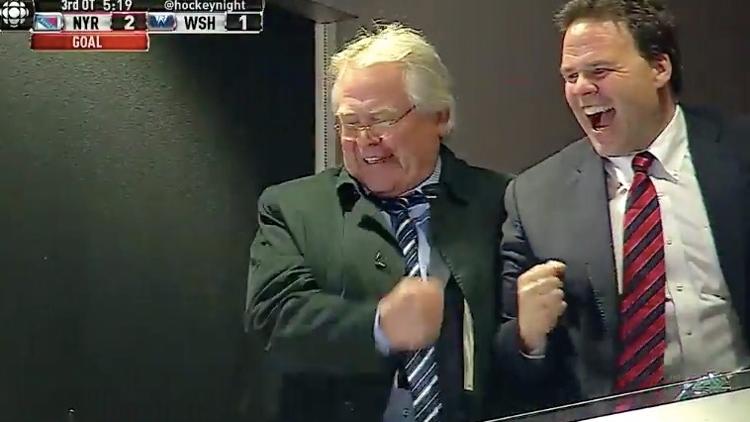 When it comes to this losing, if there was something glaring, something that you could point your finger at and say "this needs to be fixed", I think it would have been done by now. Obviously, it's a combination of the injuries, being young, and despite the 9-1-1 streak, still rebuilding, but when you look at Gorton's big money defensemen, they aren't pulling their weight either.
TRIPLE S, also known as Shattenkirk, Skjei and Smith, have all spent time in the "Quinn Bin" this year. During these post Thanksgiving games, we saw Quinn and Shattenkirk have an argument on the bench, an argument that led to Shattenkirk being stapled to the bench for the entire third period in the Ottawa game. Skjei has been horrendous and was scratched last night against Winnipeg. Smith has been on and off "The Scratch List of Quinn" so many times, that who can keep track of how many times he's been sent to the press box? Furthermore, as mentioned above, Smith committed a penalty last night that he never had a chance to redeem himself from.
With the recent losses, I am seeing Ranger fans demanding the trades of 22, 42 and 76. Unless Peter Chiarelli comes knocking, what NHL GM is going to trade for any of these guys? Furthermore, what are you going to get back for any of these guys?
Something needs to give here and really, with Lindy Ruff as the defensive coach, I don't have much hope.
It's a shame, I know Shattenkirk wants to be here, but he's been a bust so far. Neal Pionk is at the same level, if not better, and for much less money. Nothing is more aggravating than watching Shattenkirk, with open ice ahead of him, just continuing to dump the puck for turnovers.
Smith is another bust who got a good contract off 1 good playoff series. How many times will Sam & Joe fellate Smith, as part of the MSG/NYR narrative? Give up, Smith isn't worth the money.
Skjei, who should've never got that contract, is the newest public enemy. Even Dave Maloney, as recapped on prior blogs, has gone to town on him. Even more perplexing, Skjei was rewarded with a big deal after a bad season. This is what GM's do when they don't want to admit they made a bad draft choice.
If anything, I would've sent Skjei, Smith and Shattenkirk down to Hartford too! (Yes, I know they would have to clear waivers.)
Something must change with the TRIPLE S, because if the losing continues, they become even more expendable. If you're going to lose, you might as well bring up the John Gilmour's, the Libor Hajek's and the Ryan Lindgren's of the world.
The 9-1-1 streak, no matter if you consider it a house of paper cards or not, shows you that the Rangers can win games. If the losing continues and the playoff hopes subside, we should see Gorton starting to wheel & deal. And when that happens, those trades will be much bigger than shipping off Spooner for Strome.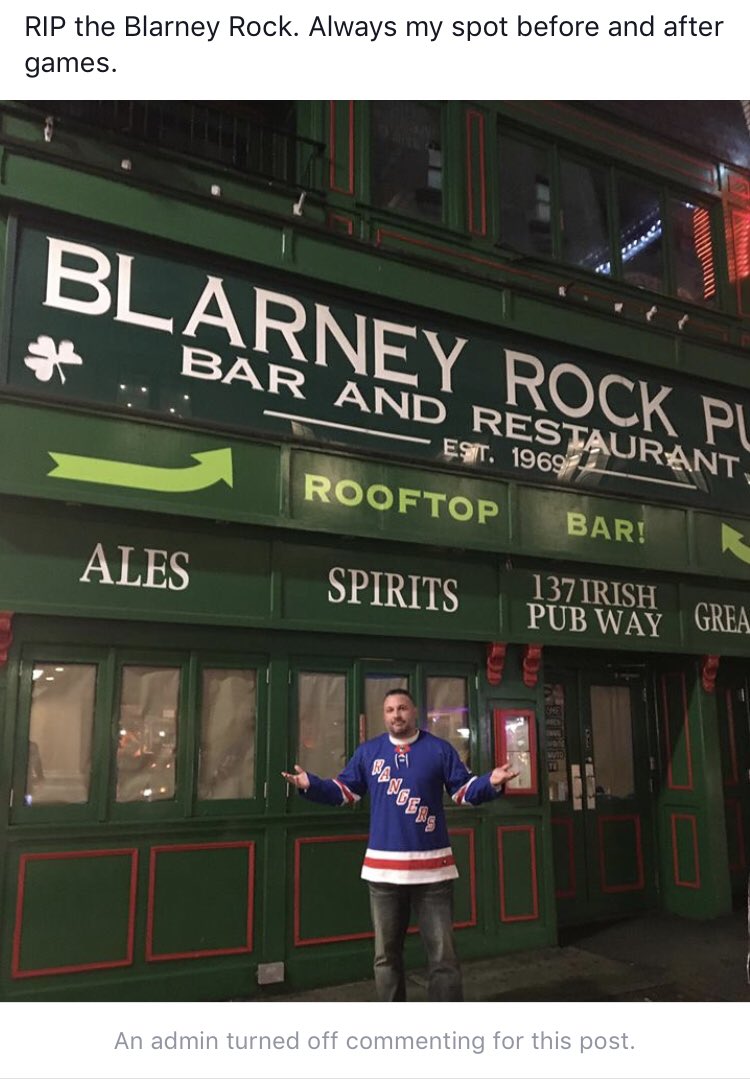 As we get to the finish line here, I'm saddened to hear the news about the closing of "The Blarney Rock Pub", which was owned & operated by Tom Dwyer for the last 50 years. Tom is a life-long Rangers fan and his bar is a staple of Rangerstown.
For Ranger fans, we don't have a place to tailgate like other arenas in the league. Furthermore, due to hockey being a winter sport, it's not like there are many days to tailgate anyway. As Ranger fans, we all have our favorite bars/restaurants to visit before games. For many years, Blarney Rock was one of my stops. While I'm a nomad, meaning I like to hit different places and frequent many different bars, for many, Blarney Rock was their only bar.
From reading various social media postings, the word on the street is that Tom is sick. I wish him the best of luck and hope he recovers. Others have said that the lease has gotten too high. As anyone knows, running a business is tough. It's even tough when you own the property. If you don't own the property, it is substantially tougher to run a successful business.
I know personally that many fans will miss this place. I know Tom has spent some of his latter years in Hawaii, so it maybe it was time for him to move on. It is too early and I haven't heard what the future plans are for the building. Will it remain a bar or will it become another soy boy hippie vegan pumpkin spice organic gluten-free coffee shop?
Blueshirt Underground Radio will be hosting their "Prospect Week", with first guest, Mike Farkas, of "Hockey Future", being on the air tonight. (Monday 12/3.) To listen, visit: http://www.blogtalkradio.com/blueshirt-banter/2018/12/04/blueshirt-underground-radio-new-york-rangers-prospect-week-part-one-12318
As far as this blog, I have some book reviews I'm sitting on. I also figure that there will be some news going on, as whenever you think all things will be quiet, the Rangers make a flurry of moves.
These five days must be used wisely by NYR. We all know what this season is/was going into it, but now our expectations are heightened. Nothing has changed when it comes to the players and the coaches, no matter how many people on the internet keep using the words "TANK" and "REBUILD". After a game like last night, how can you tell me Lundqvist isn't trying to win? Now go watch Quinn's post-game press conference. Are you telling me he isn't trying to win either?
One thing to keep an eye on between now and the game on Saturday are the other teams in the Metropolitan division. The Rangers have played more games in the Eastern Conference than any other team. In other words, all these teams with games in hand will catch up to the Rangers. All we can do is hope for a ton of Metropolitan Division losses until Saturday.
As it stands right now, the Rangers are the first team that is outside looking in at the second wild card, as they are in a virtual tie with Montreal. (The ROW category gives Montreal the nod.) Six Eastern Conference teams will have the chance to strike even or surpass the Rangers from now until Saturday.
In other words, come Saturday, the Rangers must go on a nice winning streak to stay pace or else they will find themselves in danger. And please, let's not forget, Jack Hughes isn't guaranteed and even if the Rangers did get the number 1 pick, they would wind up drafting some Swedish guy, that was pre-ranked #87 overall by Bob McKenzie.
For a team that was flying high so recently, very quickly, all playoff hopes could be dashed by Christmas. We'll see what the Rangers have come Saturday.
I'll be back here with some book reviews and if anything major happens. Until then, enjoy yourselves, thanks for reading, and as always…
"LET'S GO RANGERS!"
Sean McCaffrey
BULLSMC@aol.com
@NYCTHEMIC on the tweeter