What's up everyone and welcome to another blog here on BlueCollarBlueShirts.com. When I left you last, I was planning on taking a break until any free agency news broke. After all, unlike the other Ranger blogs/news sites on the internet, this one is the most unique, due to the mass volume of words, expressed through my one-of-a-kind brand of humor. In other words, these blogs take a little bit of time. As you can probably tell, it takes more than 15 minutes to put these manifestos together. However, I felt compelled to write this blog after I saw something on Twitter. The following tweet lit a spark inside of me and got me hot in the ass. Check it out:
Expected draft pick values by team

A look at Schuckers' expected pick values when applied to the players drafted in the 2018 NHL draft. pic.twitter.com/VRCGwSa4aG

— Sean Tierney (@ChartingHockey) June 24, 2018
In case that tweet gets deleted, here is the picture that was included with the tweet, just for future reference:
I don't even know where to start.
If you go by this silly chart, you would think that the Montreal Canadiens rocked the draft this year. Then again, they did have a ton of picks. However, most experts said their first round choice of Jesperi Kotkaniemi wasn't exactly the best selection. Again, as I talked about in my last blog, who knows? Speaking of my last blog, you can check that blog out, and my most recent entries, below:
---
---
---
---
Every season, after every draft, you have a ton of fans, and alleged experts, trying to tell you who did what right and who did what wrong. While there are no-brainers year after year, with Rasmus Dahlin being the example of this draft, once you're out of the top 3 overall picks, it's kind of a crap shoot. Sure, there are exceptions to every rule, and some drafts are deeper than others, (especially the 1979, 1988 and 2003 drafts, more on 2003 in a bit) but realistically, you just don't know how these guys will turn out.
Like most fan bases, with the Rangers fan base, there is no middle ground. Everything is life or death. Everything is right or wrong. When you scour social media to gauge fan reaction, some fans are calling this the best draft in Rangers history. Other fans want Jeff Gorton's job. My take? I honestly can admit, unlike others, that I don't know. I just don't know how anyone can be so concrete and staunch in their opinions about a bunch of underdeveloped teenagers.
Seriously, as I write these words, I just saw one Rangers blogger grade the entire 2018 draft and use terms like "has a limited upside" and "peaked". Some of these kids aren't even 18 years old. How can you be so egotistical and matter-of-factly when talking about kids? Let's hope the children of these bloggers, if they have any, aren't judged as harshly by others, when they are in high school.
Granted, the world is smaller now and everyone has a voice because of the social media era. Years ago, you would just go by what you read in the newspaper or heard on the radio. Today, there are plenty of news sources you can visit and plenty of blogs/twitter accounts/facebook groups that you can visit. That's why there's a more wide array of opinions than ever before.
When I look at this Rangers draft, I wish I could share the same optimism that others have. As said, I don't know these kids. I don't know how they will turn out to be. What I do know, is the history of the Rangers and the Rangers pitiful performance during previous draft days. To this day, since the inception of the NHL draft in June of 1963, the Rangers have never drafted one All Star forward, much less a Hall of Fame forward. Re-read that sentence. In 55+ years, the Rangers have NEVER drafted one All-Star forward. You couldn't even do that if you tried!
Where the Rangers have yet to find that franchise changing forward in the draft, (despite 55 drafts at trying to find one) the Rangers have found success in the draft when it comes to defense and goaltending. Even with some good defensemen and goalies drafted through the years, it's still tough to even make a Top 5 draft list.
While Brian Leetch, Mike Richter and Henrik Lundqvist all became huge stars as "life-long" Rangers, (Fuck Sather for trading Leetch at the end) (and I should mention, all three of these guys belong in the Hall of Fame) the Rangers also drafted guys like Brad Park, Sergei Zubov and John Vanbiesbrouck. While Park, Zubov and Beezer were all great Rangers, those men spent a bulk of their career elsewhere.
Just an aside, because I know the feedback will come, Park, a great Ranger, spent most of his career elsewhere, even playing the same 8 seasons he played for NYR with Boston. Zubov, a 1994 Cup winner, only spent two years here, before playing the bulk of his time in Dallas. In the case of Beezer, you could argue that maybe he wins a Cup with the 1994 Rangers, but the fact is that he didn't. He was aged out of the organization, a foreign concept when it comes to the current goalie on the Rangers.
Before examining the Rangers in the Glen Sather Error Era, I want to share a piece that I wrote two years ago on him. This piece is a companion piece for what you're about to read concerning the Rangers at the draft.
Note: The following was written on 5/21/16. I've written plenty of pieces on Sather before, but this is one of the more detailed ones:
There's one thing I haven't read anyone say yet and really, it's the best and only way to fix the Rangers- FIRE GLEN SATHER.

I've been whining, complaining, ranting and raving for the last two years – Sather has to go. Who else keeps a job for 16+ years without a championship? Sather is the only one to do it in NY and I'm sure if I went around every league and looked at every professional sports team, Sather is the only one to have a job this long, without any hardware to show for it.

Sather has got to go, for the Rangers to successfully build a winner. That's the bottom line. People can write up a million different trade scenarios, free agent ideas and everything else, but it all starts at the top.

Sather gambled for a winner and lost. When you lose, you have to walk away from the table. It's time to get up Sather.

Save me the "Gorton is the GM" stuff. Sather is still the puppet master and Gorton is Sather's protege.

The Rangers need to start from the top down, and since Dolan isn't going anywhere, he needs to get his head out of his guitar and realize that while the Rangers are profitable, they will be even more profitable with a Cup win.

Watching the Islanders success drives me mad. Just like how it drove Steinbrenner mad when the Mets had success. It's too bad the Rangers have an owner who only cares about money. Steinbrenner was crazy at times, but at least you understood the reasoning for his mania. I just don't get how you keep a guy, in any job, that brings you no results for 16 years.

In the new cap era, which started in 2012, (We'll leave the Redden, Gomez, Drury, etc deals alone), here are the best moves Sather has made:

Trading Michael Del Zaster to Nashville for Kevin Klein.
Re-signing Mats Zuccarello.
Hiring Coach Alain Vigneault. I'm in full support of AV. I don't blame him for this season. Fact is, he's one of the most winning coaches in NY Rangers history, produced a Cup appearance and an ECF appearance. Can't blame him when his goalie short changes him and he has an old and tired defense. I blame Sather for this season before I would ever blame AV.

In the new cap era, here are all the misses Sather has had. Please note, when these deals were made, I said they were all terrible deals at the time. Just check the archives of this site for the proof:

Re-signing Henrik Lundqvist at $8.5M until he's 40 years old. Aging goalies rarely get better. Not one team has won a Cup in the cap era with a top 5 paid goalie. Unless Nashville pulls it off this year, that stat will remain the same at the end of this season.

Re-signing Girardi and Marc Staal to major money and years when their best years were behind them.

Trading away Duclair in the Keith Yandle package. Getting Yandle was a smart move. Giving up Duclair, when you could've packaged other prospects was not. Giving away youth has been a staple of Sather's system, as Sather has tried to build a team around his overpaid goalie. It's amazing, just look at the NFL. When a team wins a Superbowl, 31 other teams try to copy that success. You see teams trying to get better defensively, since the Broncos won a championship with a defense. Every team that is winning Cups, the Blackhawks & Kings specifically, are winning Cups with a well balanced team of great offense, stellar D and good goaltending. Lundqvist is not even a top 5 goalie any more, the D is out of wack and the offense is non-existent. But hey, the Sather way is to overpay a goalie and think he can win a Cup all on his own.

Trading away two number 1 draft picks in the Ryan Callahan for Martin St. Louis deal: If the Rangers pulled it off in 2014 or 2015, this wouldn't sting as much, but the fact is, you can't win a Cup with a top 5 paid goalie & the Rangers didn't win. I have no problem with trading for MSL, but you didn't need to give up the picks too. MSL was on his way out, and Sather overpaid for MSL. Now, the Rangers are a team of older players with no draft picks in sight. Ask the Nets how that has worked out for them in recent seasons.

Trading away Cam Talbot for 2 second rounders- Talbot is a starting goalie now in the NHL. You know my spiel already. The Rangers should've got rid of Lundqvist last season, kept Talbot and use the $8M in savings on Hank's contract for the offense. Sather went with experience and a guy breaking down, instead of an up and coming star. That's been Sather's mission since 2012.

Trading Carl Hagelin to the Ducks for Emerson "FUCKIN" Etem- I've talked about this trade to death on this blog. In a word, this trade was "retarded." Perhaps the worst trade Sather made. It was so fitting to see Hagelin score on Lundqvist in the playoffs.

Letting Stralman walk and signing Dan Boyle – Instead of a great lock down defender who was getting better offensively, Sather once again went with the older guy who was breaking down. Complete fail.

Letting Dorsett go and signing Tanner Glass – Glass picked it up a bit this season, but Dorsett, for the money, was the better player.

Go ahead, come up with all the scenarios you want. It wouldn't be a surprise if Sather let Yandle walk in the same vein he let Stralman walk because Sather is that senile.  Bottom line, Sather is running this team and the moves he's made in the last few seasons are screwing the Rangers now. There is nothing to look forward to in the draft. The best thing to look forward to is if Pavel Buchnevich will wear a Rangers sweater in October. That is, if Sather & his goon squad don't trade him for Jarome Iginla first.
---
Back to today's blog.
While Jeff Gorton was officially named the General Manager of the New York Rangers, back on July 1st, 2015, there are many who still believe that it is still indeed Glen Sather who pulls all the strings. Sather, who remains the Team President, is at every function that matters for the club. It is thought that Gorton has to run up his decisions to Sather, before getting approval.
Before moving on, let me be clear. While I think Senile Sather has been an albatross and an anchor, for the New York Rangers, there is no one to blame for Senile Sather except for team owner, James Dolan, himself. Due to Dolan's lack of knowledge or concern for the product on ice, (he cares about the profitability of the team only) he allows Sather to have free reign and wield unlimited power.
When you write the book on Glen Sather's career as a whole, one must wonder what would've happened if Wayne Gretzky (The Great One had a personal service contract with Oilers owner Peter Pocklington & was exempt from being drafted) didn't fall into his lap? It's not like Mark Messier was a much heralded pick, as he wasn't drafted until the 3rd round (48th overall) of that same 1979 draft. Sather was gifted two of the greatest players of all time and made a career off of those two.
I've told this story before. I was in Edmonton during Glen Sather night. The Oiler fans at the Rexall were going nuts, while I just shook my head. Glen Sather is anointed as a hero there and I get it. However, when you look at his now 18 years with the Rangers, it puts a dent in all of his Edmonton accomplishments. Glen Sather is the Phil Jackson Knicks experiment multiplied by a million. If anything, you can argue Sather was "right time, right place" during his days with the Oil.
Remember, this is the same guy who said in the 1980's, "If I had the Rangers payroll, I'd win the Cup every season." While the salary cap came along later in Sather's tenure, cap or no cap, Sather has won jack shit with the Rangers.
Whether it comes to questionable trades, the Redden deal or the multiple of follies, year after year, Glen Sather, during his Rangers career, is like the majority of his draft picks – a bust. It would be nice to see a chart of Sather's "DRAFT PICK VALUES" compared to Sather's "DRAFT PICK PRODUCTION". I'm sure those charts would be polar opposites.
Let's take a look, year-by-year, of the Rangers at the draft, with Senile Sather at the helm.
Note: To make my life easier, all draft selection information comes from Wikipedia.com.
2000 NHL Draft
Summary:
The greatest selection in the Glen Sather era, Henrik Lundqvist, didn't even have Sather's fingerprints on him. The death grip Sather had for Lundqvist would come 15 years later. Furthermore, Henrik Lunqvist was a happy accident, not a slam dunk decision. Sather was hired by the Rangers just three weeks before this draft, thus meaning the scouts weren't Sather hires or under his influence. For a complete detailed report on how Lundqvist became a Ranger, I suggest you check out this Larry Brooks article from 6/2/2014: https://nypost.com/2014/06/02/the-incredible-saga-of-how-rangers-lucked-upon-lundqvist/
The Rangers, under Neil Smith, traded their first round pick (8th overall) to Tampa Bay the year prior, as they wanted Pavel BrendLOL. Tampa also got Nicklas Sundstrom, Dan "I whooped Salo's ass" Cloutier, and a third round pick for Tampa's first round pick in the 1999 draft.
You can not judge Sather for this draft, but he was there for it. Who knows if Neil Smith, who fell out of favor with Dolan (and M$G President, Dave Checketts) rather quickly, would've drafted Henrik Lundqvist, arguably a Mount Rushmore player for the franchise? (For all my thoughts on the current Lundqvist & his contract, to younger fans he's a Mount Rushmore player. For older fans he's not, with names like Frank Boucher, Bill Cook, Andy Bathgate, Rod Gilbert, Mark Messier, Brian Leetch, Mike Richter & Adam Graves usually on their Mount Rushmore.)
The Brendl trade (And the Lundmark selection too, for that matter) and subsequent bust, is on the Smith regime. You can't fault Sather for not having a first round pick in this draft. You also can't credit Sather for the Lundqvist pick either. This is a wash.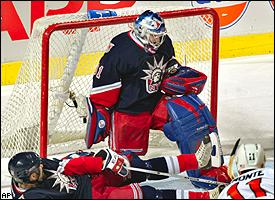 2001 NHL Draft
| | | | | | | | |
| --- | --- | --- | --- | --- | --- | --- | --- |
| 2001 | 1 | 10 | Dan Blackburn |  Canada | G | 63 | |
| 2001 | 2 | 40 | Fedor Tyutin |  Russia | D | 490 | 28 |
| 2001 | 3 | 79 | Garth Murray |  Canada | C | 116 | 6 |
| 2001 | 4 | 113 | Bryce Lampman |  United States | D | 10 | |
| 2001 | 5 | 139 | Shawn Collymore |  Canada | RW | | |
| 2001 | 6 | 176 | Marek Zidlicky |  Czech Republic | D | 507 | 14 |
| 2001 | 7 | 206 | Petr Preucil |  Czech Republic | LW | | |
| 2001 | 7 | 226 | Pontus Petterstrom |  Sweden | LW | | |
| 2001 | 8 | 230 | Leonid Zvachkin |  Russia | D | | |
| 2001 | 8 | 238 | Ryan Hollweg |  United States | C | 228 | 14 |
| 2001 | 9 | 269 | Juris Stals |  Latvia | C | | |
Summary:
The Rangers had a ton of draft picks in 2001, the first draft that Glen Sather was completely in control of, from scouting to selecting. Unfortunately for the Rangers, just as their luck would have it, this wasn't a particularly deep draft. By taking goalie Dan Blackburn with the 10th overall pick, it shows you that Sather wasn't sold on Lundqvist. Then again, who knew how strong Lundqvist would be? All I can say, is I knew when Hank would fizzle out!
Tyutin had the best career of the bunch and Hollweg had some memorable brawls for the Rangers. Still, there was no stud in this draft, which is the common theme of Sather's drafts.
2002 NHL Draft
| | | | | | | | |
| --- | --- | --- | --- | --- | --- | --- | --- |
| 2002 | 2 | 33 | Lee Falardeau |  United States | C | | |
| 2002 | 3 | 81 | Marcus Jonasen |  Sweden | LW | | |
| 2002 | 4 | 127 | Nate Guenin |  United States | D | 17 | |
| 2002 | 5 | 143 | Mike Walsh |  United States | LW | | |
| 2002 | 6 | 177 | Jake Taylor |  United States | D | | |
| 2002 | 6 | 194 | Kim Hirschovits |  Finland | C | | |
| 2002 | 7 | 226 | Joey Crabb |  United States | RW | 76 | |
| 2002 | 8 | 240 | Petr Prucha |  Czech Republic | LW | 346 | 24 |
| 2002 | 9 | 270 | Rob Flynn |  United States | RW | | |
Summary:
In what be a familiar sight for the Rangers, they had no first round draft pick in this draft. Marcus Jonasen is not Marcus Johansson. Peter Prucha had a small run on Broadway and was the best of the whole lot.  Of note, the Rangers passed on Duncan Keith and Johnny Boychuk in this draft. This draft was another failure for Sather.
2003 NHL Draft
Summary:
This was the greatest draft of the century, thus far. I mean just look at the first round for yourself:
The Rangers literally passed on an All-Star team and future Hall of Fame roster members here. To add to the pain, in the second round, the Rangers passed on Shea Weber, Corey Crawford, Patrice Bergeron, David Backes & Jimmy Howard. In the later rounds, the Rangers also passed on Joe Pavelski, Dustin Byfuglein, Ranger Killer Jaroslav Halak and Brian Elliot. Yes, while the Rangers had goalies in the system, you could've still drafted one of these goalies for trade bait later.
This is arguably the worst draft of the the Senile Sather era because of the other talent he could've selected. It's SAD that I use the word "arguably" here, because Sather would have so many more mistakes down the way. Only Senile Sather could draft the worst possible player in the first round and still have a job years later. If there was ever a draft to hammer home the point that Glen Sather is a failure at the draft, the 2003 draft is it. Sather's cigar lasted longer than Jessiman. Nigel Dawes was serviceable, but when you look at the talent you missed out on, it makes you want to shove Sather's cigar right through his adult diaper.
2004 NHL Draft
Summary:
This was one of the better happy accident drafts for Glen Sather, as the team landed Brandon Dubinsky and eventual captain, Ryan Callahan, in this draft. This draft is also known as the last NHL event before the 2004-2005 lockout, spearheaded by commissioner Gary Bettman.
The Rangers had two first round picks in this draft, and took Al Montoya and Lauri Korpikowski. Neither panned out as top stars in the NHL. When it comes to Montoya, the Rangers passed on career starters, Devan Dubnyk, Corey Schneider and this year's Vezina winner, Pekka Rinne. Again, by drafting Montoya, this means Sather had no faith in Lundqvist, as he was constantly drafting goalies early.
With a baker's dozen of picks, the Rangers got lucky with Dubinsky and Callahan. Sather would later trade both these eventual stalwarts. Dubinsky was part of the Rick Nash trade, which looked great on paper at the time. Nash, for as good as he was, never was the perennial All-Star and goal scoring threat that the Rangers hoped he would be. Callahan would be traded for Martin St. Louis, who was essential in the Rangers 2014 Cup run. However, as usual, Sather mangled that trade up, by including two number 1 picks in the trade. This is after MSL said he wouldn't play anywhere else, forcing Steve Yzerman, GM of TBL, to make a deal. Somehow, TB got the better of Sather.
This is one of Sather's better drafts, but that's because the other drafts were so much worse.
2005 NHL Draft
Summary:
After the loss of the 2004-2005 season, this draft was the first event after the lockout was settled. It also took place on July 30th, 2005, a month later than usual drafts. This draft was the Crosby draft, where the NHL rigged the draft for the bankrupt Pittsburgh Penguins. (That's my story and I'm sticking to it.)
The 2005-2006 season would be the first season for Henrik Lundqvist. (As well as Ovechkin and Crosby.) At that point in time, the Rangers didn't know what they had with Lundqvist. Despite picking goalies early in previous drafts, the Rangers passed on Tuukka Rask, Jonathan Quick and Ben Bishop. The Rangers also passed up on Keith Yandle, who they would later trade for, by giving up Anthony Duclair, a first round pick and a second round pick. Ouch.
Staal has had a nice career with the Rangers, although he is considered a problem today, due to his contract. He was a solid pick, although you could've done better.
Michael Sauer, drafted 40th overall, had his career cut short though no fault of his own. A big hit and a concussion ended a promising career.
Tom Pyatt has had a respectable career, but never played for the Rangers. He would be part of the Gomez/McDonagh deal, a rare feather in Sather's Rangers cap.
Once again, the Rangers passed up on a lot of talent in this draft, but at least their first round pick was a good one. You can't say that too often when it comes to Senile Sather.
2006 NHL Draft
Summary:
Bobby fucking Sanguinetti folks! Sanguinetti would play all of five games for the Rangers. Of the picks in this futile attempt at a draft, only Artem Anisimov would be anyone of any substance.
Are you ready for the Sather kick to the balls? By taking Sanguinetti with the 21st pick, Senile Sather passed on Claude Giroux, Nick Foligno and Brad Marchand. This was a draft that didn't produce much, which meant Sather kept screwing around in free agency. The less said about this draft the better.
2007 NHL Draft
Summary:
This is a tough one. Cherepanov died during a KHL game on October 13th, 2008. The circumstances around his death are up for debate. Some accused of him blood doping. Some said it was a heart condition. For the purpose of this blog, I am not going to debate what happened.  Cherepanov's death was unfortunate, and would later lead to the "Cherapanov Rule", where teams would get compensation if a first round pick dies. Cold? Perhaps. But this is a business. For the sake of this article, Cherepanov's death would produce a 17th pick, of the second round, of the 2009 NHL draft.
We don't know how Cherepanov would've done in the NHL, so this is tough to judge. Ironically, two future Rangers would be drafted ahead of Cherepanov in this draft, in Ryan McDonagh (12th) and Kevin Shattenkirk (14th).
Again, who knows what Cherepanov would've done, but the Rangers passed on future Montreal teammates, Max Pacioretty and PK Subban.
Carl Hagelin was a great late round surprise for the Rangers, and he was a big part of the Rangers greatest successes of this century. Of course, Senile Sather traded him to Anaheim for Emerson "FUCKING" ETEM. Immediately after trading Hagelin (and Cam Talbot too, an early X-mas gift to Edmonton), Sather gave the GM position to Jeff Gorton. What a coward.
By taking Antoine "I'm not Guy" Lafleur, the Rangers passed on Wayne Simmonds and on Jamie Benn.
Overall, you can't really judge this draft, but if Cherepanov never worked out, I wouldn't have been surprised, considering Senile Sather's track record.
2008 NHL Draft
Summary:
What does John Carlson, Jordan Eberle, Roman Josi, Braden Holtby & Cam Atkinson all have in common? Michael Del Zaster was selected before all of them!
To be fair, Michael Del Zotto started off hot for the Rangers, but for as fast as he ascended, he went down like Rosie O'Donnell trying to sit on a Fisher Price chair. The Del Zaster trade was another highlight in Sather's terrible NYR tenure, as Sather flipped MDZ for Kevin Klein. Klein, like the previously mentioned Carl Hagelin, was a big part in the Rangers most successful years of the 2000's.
Derek Stepan, was a heart and soul Ranger, who would've been a good captain today. However, due to putting Lundqvist in his place and despite not having a contract as bad as Lundqvist's, the Rangers chose their goalie and quickly shipped Derek Stepan to Arizona. The kicker? The Rangers had to add Antti Raanta to the trade, to get Arizona to take Stepan & his contract. Yet, the Rangers still toil away with King Nothing.
This was a so-so draft for the Rangers, although Derek Stepan won't be forgotten any time soon from the current crop of Ranger fans.
2009 NHL Draft
Summary:
When you look at the list of names taken in 2009, it's a one player draft for the Rangers and that name is Chris Kreider. Kreider is a tough player to talk about because he's so inconsistent. Sometimes he's a stud, sometimes you don't even know if he's there. Would Ranger fans rank him so highly if he wasn't a Ranger?
While Senile Sather would pass on NHL veterans of today in the later rounds, you can say that he got Kreider right, with the 19th overall pick. The Rangers could've got Marcus Johansson, Ryan O'Reilly, or Kyle Palmieri.
Kreider was definitely the hit with Sather's first round pick. However, Sather failed to land anyone of substance with his later picks. Robin Lehner was one of the better goalies of this draft, but Sather went with Scott "WHO" Stajcer.
This was a better draft than most, just because the Rangers didn't get burned by taking CK20.
2010 NHL Draft
Summary:
Here comes the pain. The Rangers selected Dylan McIlrath, 10th overall, in the 2010 NHL draft. This may have been a great pick 30-40 years ago, but unfortunately for McIlrath and the Rangers, by the time McIlrath was ready to play a few NHL games, the league had passed him by. McIlrath is a classic case of a player in the wrong era. Where he may have thrived lining up against the Broadstreet Bullies or being an enforcer for a scorer, the days of being a one-dimensional player, in this case, with physicality, are long gone.
You probably know this draft pretty well by now. This is the draft where the Rangers took McIlrath and passed on Cam Fowler, Vladimir Tarasenko, Evgeny Kuznetsov and to a lesser extent, Justin Faulk.
While the Rangers did land Jesper Fast in the sixth round, taking McIlrath at ten was a mistake. You can argue the McIlrath pick was such a mistake, that it cost the Rangers during the 2014 and 2015 playoffs. While that's a stretch, imagine a Tarasenko or Kuznetsov on those playoff rosters? When you waste a top 10 pick, it has to be considered a failure, especially with who the Rangers passed on. Despite wasting first round picks on Jessiman, Sanguinetti and now McIlrath, Glen Sather remained at the helm for the Rangers.
2011 NHL Draft
Summary:
JT Miller would be the only player from this draft to become a regular NHLer. After some success on Broadway, he was traded in 2018 to Tampa, in the Ryan McDonagh trade. "Miller Time" had a good stint in NY, but never connected with Coach Alain Vigneault, which makes it more puzzling why the Rangers traded Miller if they were going to fire AV anyway.
As far as who the Rangers passed on, by taking Miller with the 15th pick, the Rangers missed out on Brandon Saad, Nikita Kucherov, William Karlsson and Johnny Gaudreau. To be fair, the whole league passed up on those four players, as they all were drafted after the first round. You have to wonder why the Rangers would pass up on the heralded Gaudreau though.
This was another so-so draft for the Rangers, which didn't feature that much name power as drafts previous.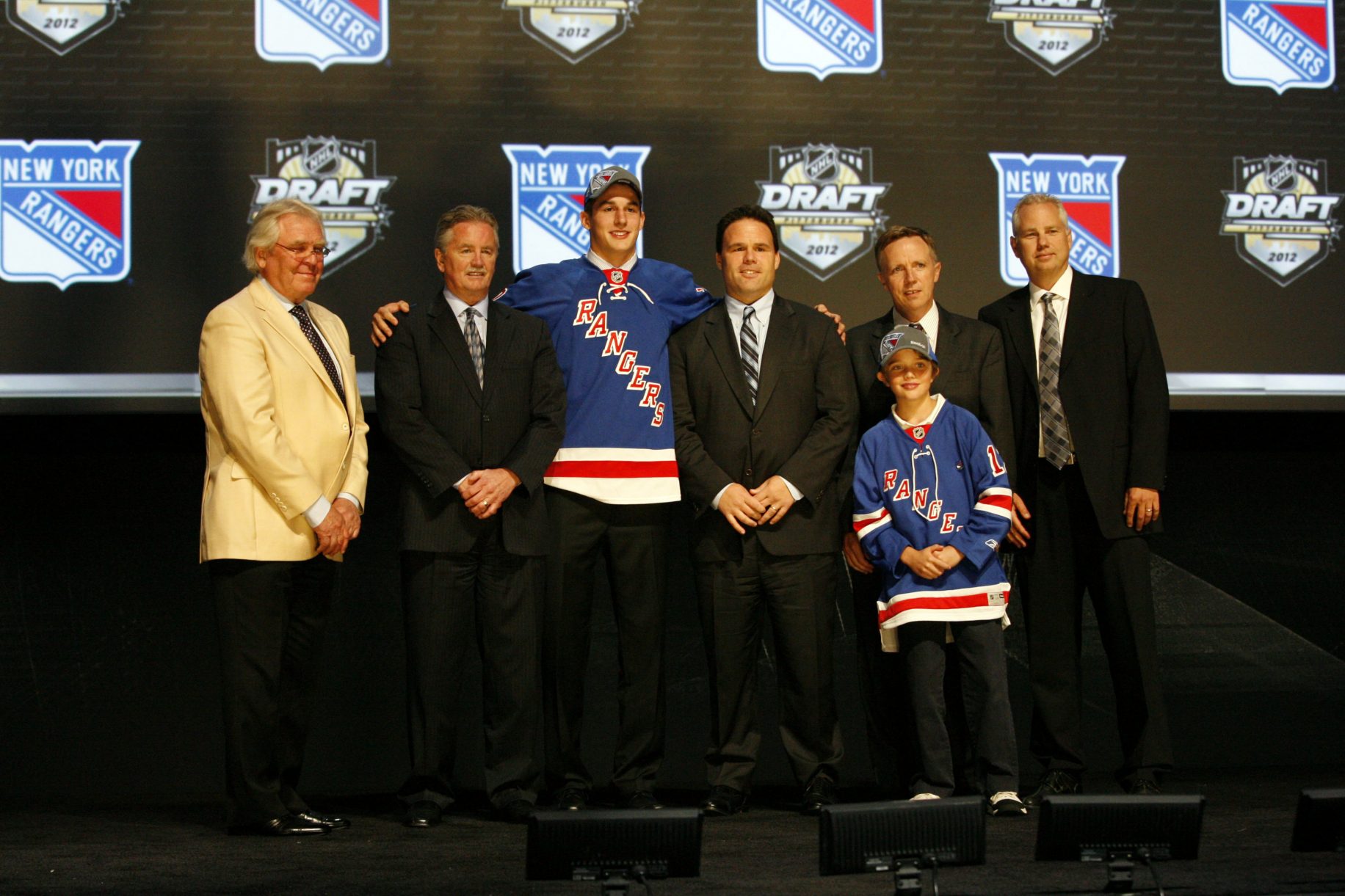 2012 NHL Draft
Summary:
The Rangers, coming off an ECF loss to their hated rivals in the New Jersey Devils, didn't have as many picks in this draft as in previous drafts. We are currently six years removed from this draft, and it's up in the air on what the Rangers should do with Brady Skjei. Cristoval "Boo" Nieves, drafted 59th overall, also played a few games for the Rangers, but after being sent down in the 2017-2018 mid-season, would never return.
As we enter the later years of Sather's tenure now, the jury is out on some of these drafts. Was Skjei a solid pick at 28? Could you make the case for later picks, in Stefan Matteau or Tanner Pearson? Perhaps. This year's Vezina candidate, Connor Hellebuyck was also in this draft, but as we all know, by this point, the Rangers weren't looking for goalie prospects.
This is a draft to revisit later in time, but for now, Skjei looks like a safe pick.
2013 NHL Draft
Summary:
As you can tell by this draft, Senile Sather was trading all his first and second round picks away.
This is a bittersweet draft for me. I really enjoyed Duclair and Skapski's stories. Duclair would be shipped away for Yandle and the Rangers gave up on Skapski after an injury.
Obviously, Pavel Buchnevich is the stud in this draft, or at least in the eyes of this guy:
This is a tough draft to judge because of how recent it was. Furthermore, with no first rounders, who knows who Sather would've took with a mid-range first round pick. Tambellini, his first pick of the 2013 draft, hasn't amounted to much yet. In fact, as I write these words, the Rangers just parted ways with him.
Duclair has already been on three teams, and if he wants to play in the NHL next season, will be on his fourth team next season. Buchnevich is a project, who is overrated by some Ranger fans. Unfortunately, it looks like Skapski has played his last NHL game, but then again, he was a 6th round pick.
The Rangers, due to their situation, didn't have much to pass up on. Ironically enough, some fans are suggesting the Rangers try to get back in the Duke business. I was always a fan (You can go back to my 2014 articles on him from this blog) but I just don't see where he fits with this current Rangers team.
As far as this draft, unless Buchnevich realizes the potential that some Ranger fans think he has, it's kind of a wash, due to Sather trading all his picks away for no Cup.
2014 NHL Draft
Summary:
Due to the Callahan/MSL trade, the Rangers once again didn't have a number 1 pick.
We are four years removed from this draft, so it's tough to judge this one. This is a draft to revisit down the road, especially when it comes to CZAR IGOR, who is thought to be the successor to Lundqvist now. Then again, knowing this team, the Rangers will still be rolling out Lundqvist to the net, with his disciples saying "WE HAVE TO WIN A CUP FOR HANK", in the year 2040.
This draft is too fresh to analyze, especially from the Rangers perspective. With no first round pick, we need time to pass to see how these later picks do. What we can say, is while the MSL trade produced a Stanley Cup Final berth, it didn't lead to the ultimate goal. The Rangers lost their shot at the Cup and a few first round draft picks in the process. Some of that falls on Sather.
2015 NHL Draft
| | | | | | | | |
| --- | --- | --- | --- | --- | --- | --- | --- |
| 2015 | 2 | 41 | Ryan Gropp |  Canada | LW | | |
| 2015 | 3 | 62 | Robin Kovacs |  Sweden | RW | | |
| 2015 | 3 | 79 | Sergey Zborovskiy |  Russia | D | | |
| 2015 | 3 | 89 | Aleksi Saarela |  Finland | C | | |
| 2015 | 4 | 113 | Brad Morrison |  Canada | C | | |
| 2015 | 4 | 119 | Daniel Bernhardt |  Sweden | RW | | |
| 2015 | 7 | 184 | Adam Huska |  Slovakia | G | | |
Summary:
This was the last draft under Sather's dual role of Team President/General Manager. Again, with the MSL/Cally trade, the Rangers did not have a number one pick here.
This draft was three years ago, so we can't fully break it down. What we do know, is the Rangers took Adam Huska, another goalie, to join Halverson and Shestyorkin from the draft previous. It makes you wonder why the Rangers wasted a second round pick on a goalie in the 2018 draft, especially when there were better players, at least in the rankings of expert's, on the board.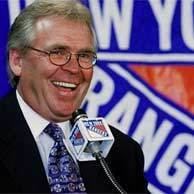 Glen Sather would give the GM job to Jeff Gorton in July of 2015. Gorton would have to dig himself out of Sather's bountiful of mistakes, as he wouldn't have a first round draft pick in 2016, due to the Yandle trade. In 2017, the Rangers had two first round draft picks and only the advancement of time will allow us to discuss if Lias Andersson and Filip Chytil can become superstars, or if they are this generation's Jamie Lundmark and Pavel Brendl.
For the sake of prosperity, here are the Rangers draft picks from 2016-2018:
| | | | | | | | |
| --- | --- | --- | --- | --- | --- | --- | --- |
| 2016 | 3 | 81 | Sean Day |  Canada | D | | |
| 2016 | 4 | 98 | Tarmo Reunanen |  Finland | D | | |
| 2016 | 5 | 141 | Timothy Gettinger |  United States | LW | | |
| 2016 | 6 | 171 | Gabriel Fontaine |  Canada | C | | |
| 2016 | 6 | 174 | Tyler Wall |  Canada | G | | |
| 2016 | 7 | 201 | Ty Ronning |  Canada | RW | | |
| 2017 | 1 | 7 | Lias Andersson |  Sweden | C | | |
| 2017 | 1 | 21 | Filip Chytil |  Czech Republic | C | | |
| 2017 | 4 | 123 | Brandon Crawley |  United States | D | | |
| 2017 | 5 | 145 | Calle Sjalin |  Sweden | D | | |
| 2017 | 6 | 157 | Dominik Lakatos |  Czech Republic | C | | |
| 2017 | 6 | 174 | Morgan Barron |  Canada | C | | |
| 2017 | 7 | 207 | Patrik Virta |  Finland | C | | |
| 2018 | 1 | 9 | Vitali Kravtsov |  Russia | RW | | |
| 2018 | 1 | 22 | K'Andre Miller |  United States | D | | |
| 2018 | 1 | 28 | Nils Lundkvist |  Sweden | D | | |
Also selected in 2018:  Olof Lindbom (G) at 39 overall, Jacob Ragnarsson (D) at 70 overall, Joey Keane (D) at 88 overall, Nico Gross (D) at 101 overall, Lauri Pajuneimi (RW) at 132 overall, Simon Kjellberg (D) at 163 overall and Riley Hughes (RW) at 216 overall.
Again, I've never seen these players play, but for a team lacking at center, I'm surprised at the abundance of Swedish defensemen drafted. I guess I shouldn't be shocked about another Swedish goalie being drafted. In fact, the Rangers were so Swedish heavy during this 2018 NHL draft, that I'm pretty sure Senile Sather gave Jeff Gorton this NHL draft cheat sheet:
In conclusion, I started this blog, based on seeing some idiot trying to grade the entire NHL draft, as if he had some magical crystal ball. This led me to vent on Senile Sather here.
Without even talking about his bad trades and free agent contracts, when you look at Glen Sather, as the GM at the draft, he was an absolute and utter failure. The greatest player drafted in his time was Henrik Lundqvist and even then, that wasn't a product of Sather.
Working with the premise that Sather was only three weeks on the job at the time of the 2000 draft (Where Lundqvist was a 7th round pick anyway) who was Sather's greatest selection? Is it Marc Staal, based on how long his career has been? Is it Chris Kreider? Will it be Brady Skjei? Or will it be Igor Shestyorkin?
When you look at Sather and his first round picks, Sather blew it. There have been 55 NHL drafts since its inception. Glen Sather was the sole decision maker for 15 of them. Without even including the 3 drafts where Sather was Team President, Sather has been responsible for 27% NHL drafts for the Rangers. When you take away Lundqvist, Sather has not drafted a Hall of Fame player, nor an All-Star forward.
15+ years as GM, 18 years as Team President. Not one Cup to talk about. A former elite goalie, who is now an overrated & overpaid goalie, and essentially a product of playing in NY, is Sather's claim to fame. (You flip-flop Roberto Luongo and Lundqvist and Luongo is the household name.) Sather mortgaged the future, time and time again, and didn't produce any results. Lundqvist was the best player Sather ever got, but he stuck with him for too long. It cost the Rangers a ton of drafts picks along the way.
In his tenure, Sather has seen one Stanley Cup berth, which means fuck all, considering the Vegas Golden Knights accomplished the same feat during their first year in the league.
While teams are winning Cups with elite centers, or in Washington's case, with one of the best, if not the best, left wingers of all time, Sather continues to build around a goalie in an era where elite goaltending can't carry you to a Cup. Even sadder, that once elite goalie hasn't been elite since 2013.
We should all aspire to be Glen Sather, where we are handsomely rewarded with millions of dollars to smoke cigars all day and have Wayne Gretzky make us look successful.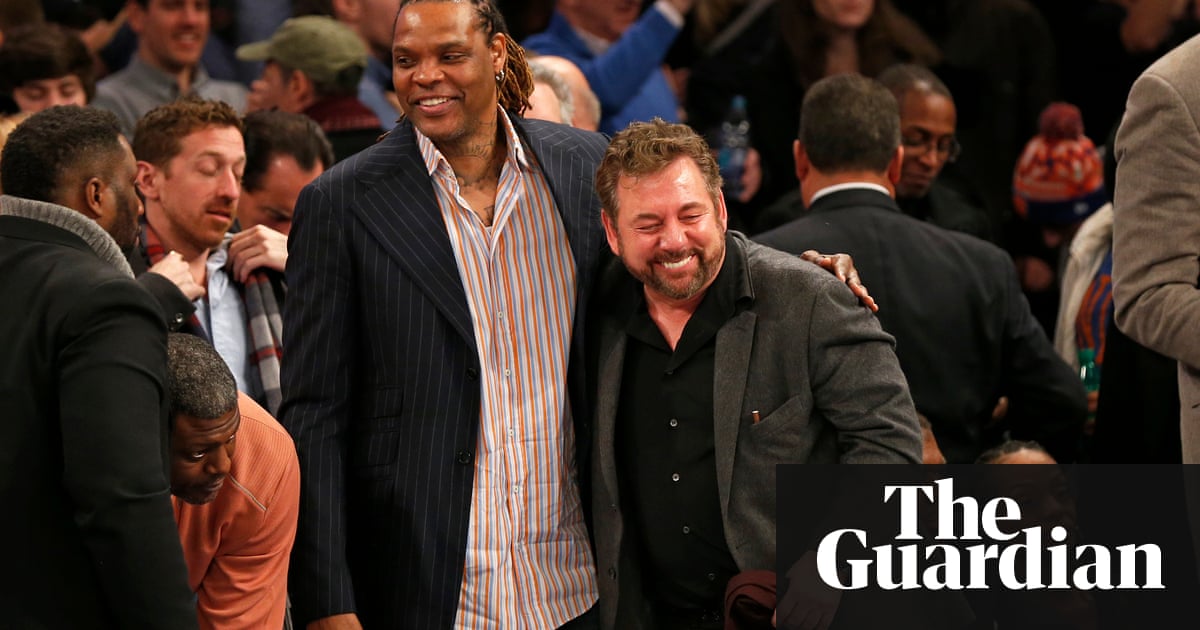 If there is anything you take out of this blog, besides that Sather has been a failure for the Rangers, it is that you can't judge a draft until 3-5 years after they happen. Anyone trying to sell you grades or charts about a 2018 draft may as well sell you the Brooklyn Bridge.
Well, I didn't plan on going this long here, but as usual, here we are. I'll be back eventually, probably once the Rangers start making moves in FA. Then I'll have more of the previously promised book reviews and Delorean blogs.
Feel free to sound off on Sather in the comments section of this blog (I always forget to promote that) or on the Twitter machine.
Thanks for reading.
As always, "Let's Go Rangers"
Sean McCaffrey
BULLSMC@aol.com
@NYCTHEMIC on twitter