Greetings and salutations everyone and welcome to another blog here on BlueCollarBlueShirts.com. Never a slow news day!
As teased during the last few blogs on this site, and as requested by several of you readers; tonight's main event will look at the Jeff Gorton Era of Rangers hockey. I'll look back at every trade, draft, signing, non-signing, buy-out, hiring, firing, up, down and everything else imaginable, all while under the watch of Jeff Gorton. I'll also explain what triggered this blog soon enough.
I had this deep look at Jeff Gorton blog planned for some time now. However, after the Rangers disgusting, embarrassing and "pooish" loss to the Buffalo Sabres on Saturday night, I just wanted to take a break from writing, and just return on Tuesday night, after the Rangers vs Penguins game. Of course, since there is rarely an idle moment with this team, a bunch of roster news broke out during Rangers practice on Monday. I'll have all of that covered for you tonight, where really, some of the stuff is understandable, while some of the stuff is completely head-scratching. In addition, in another example of Rangers head coach David Quinn talking out of both sides of his mouth, his actions on Monday didn't support his most recent comments. More on that to come.
After talking the entire Jeff Gorton era and the most recent news items in Rangerstown, USA, I'll have a brief update on the death of Mark Pavelich for you. There is no way to spin it – the Pavelich story is just sad and tragic.
In other words, there is a ton of stuff to get into tonight and let's kick it all off with a deep examination of the Jeff Gorton Era.
---
As talked about on the last few blogs on this site, I kept getting comments, emails and tweets from you guys, asking me to take a real deep look at the tenure of Rangers general manager Jeff Gorton. This blog is for you!
I should say this off puck-drop here: I don't envision Jeff Gorton getting fired after this season or anything as drastic or as dire as that. In fact, even with the Rangers extending Jeff Gorton's contract back on March 8th, 2020 (prior to the pandemic) I think it's more likely that Gorton will get another contract renewal (maybe even two or three of them) before his ship sails on. After all, Jeff Gorton will turn 53 years old on June 6th, 2021, which is still a relatively young age for an NHL general manager. In other words, as long as Gorton wants to remain as the team's general manager, he has plenty of life and years to add to his career yet.
I say all of this, while knowing the obvious fact that the Rangers have been grooming assistant general manager Chris Drury for some time now, even empowering him a little bit more with the recent associate general manager promotion. While that title of "Associate General Manager" seems like a title for the sake of having a title, this much is known – organizationally, and while during this relatively new era of John Davidson as team president, the Rangers do like Drury. They see Drury as a valuable piece of their front office.
It should also be mentioned that Drury, a Connecticut native who still maintains his home in Connecticut, has recently spurned several GM job offers around the league. Previously, I've opined that I only see Drury leaving the Rangers if a general manager job opens up in Boston, New Jersey or with the Islanders, as all three of those jobs would allow him to maintain his life in Connecticut.
In sports, and especially with the New York Rangers, head coaches come and go. For a franchise that's 95 years old and running, the Rangers have had 11 different general managers, as opposed to the 35 different head coaches the franchise has had.
It should also be stated that while previous eras of Rangers history featured one man in the dual role of head coach and general manager, guys such as Lester Patrick, Frank Boucher and Emile Francis as the three biggest examples of this practice; since the 1993-1994 season, (a famous season in Rangers history, you may have heard about it!) the Rangers have had 10 different head coaches. In other words, in a span of the last 28 seasons, the average life expectancy of a Rangers head coach behind the bench is 2.8 seasons. Conversely, in that same time-span, the Rangers have only had three different general managers.
As you may know, general managers will always last longer than a head coach. When things get bad for a franchise, in order to save their job, a general manager will ax a head coach. Sometimes this works, sometimes this doesn't. However, the Rangers are a unique case, because despite their status as an Original Six franchise and as one of the oldest running franchises in all of sports today; the Rangers, for now a span of four different decades, have an owner who doesn't care about the on-ice product when compared to the financial bottom line.
The purpose of this blog isn't to attack Rangers owner James Dolan. I've made all of my points on Dolan in the past. All I'm saying here, is that once James Dolan became the owner of the Rangers, the Rangers were always the last thing on this mind. The Knicks were always king to him. The status of the MSG Networks even got more attention out of Dolan than the Rangers ever did. I'd also venture to guess that Dolan's band, "BIG SHOT", is more important to him than the Rangers.
As talked about in my many different writings regarding Sather, for as much as Sather was a failure as a team president and general manager, as he currently owns the record as an executive/GM for most seasons in NYC sports without a championship; Sather, where admittedly, NYC's location and economy most definitely helped him out, turned the Rangers into the most profitable franchise in all of the NHL. Not the Canadiens. Not the Maple Leafs. The Rangers.
James Dolan would've been happy to let Glen Sather run the franchise until the day that Sather keeled over. Even when Dolan hired John Davidson to be the team's president in 2019, Dolan still retained Sather's services, where Sather currently gets a paycheck from the team for his role as a "team advisor." However, this blog is about Jeff Gorton, although you do have to bring Sather's name up when talking about Gorton.
Jeff Gorton became the 11th general manager in franchise history on July 1st, 2015. Previously, Glen Sather was the team's GM, a job he took back on June 1st, 2000. When Gorton was promoted from his job as the team's assistant general manager to general manager, Glen Sather stayed with the franchise, retaining his position as team president. It was also thought that Sather would help Gorton's transition in his new role, as Sather would still remain as Gorton's boss.
I first said this after the 2016 Stanley Cup Playoffs and five years later, I still feel the same – once the Rangers lost the 2015 Eastern Conference Final in seven games to the Tampa Bay Lightning, Glen Sather knew the window had been shut. I am of the opinion that once the Rangers lost in the 2014 Stanley Cup Final, combined with this 2015 ECF loss, Sather knew the inevitable – the team had peaked. They had their shot. They failed. The only way to get the Rangers back to prominence would be through a rebuild. After the ECF series loss in 2015, it would take the Rangers 2.5 seasons to officially put the word and concept of "rebuild" in print, even if Sather knew that's what had to happen when he first stepped down.
I bring this up, because when you look at the early days of Gorton's tenure as general manager, he had to deal with the aftermath of the team losing two crushing playoff series' and in back-to-back seasons. Glen Sather went "all-in" in both the 2013-2014 and 2014-2015 seasons, where after those seasons, the Rangers wouldn't have a first round draft pick until the 2017 NHL Draft. As I said then and as I'll say now, I thought Gorton did an admirable job, in trying to pick up the pieces and in attempt to move to a new era of Rangers hockey.
In addition while on the topic of drafts, the last time Glen Sather had a first round draft pick was in 2012, when he selected Brady Skjei. In other words, the Rangers didn't have a first round draft pick/prospect to look forward to in the early days of the Gorton era. To add to the madness, the Rangers didn't even have a second round draft pick until the 2018 NHL Draft. So yeah – Gorton had his work cut out for him, in order to find new pieces to replace an aging core, a core that was beat up from all the miles and wars.
In what also inspired this blog, is perhaps the public overreaction to the Rangers current troubles, where highly touted first round draft picks, in Kaapo Kakko (#2 overall in 2019) and Alexis Lafreniere (#1 overall in 2020) haven't played to the levels of the lofty expectations brought upon them. I will get into those two players during this blog, but really I don't see how you can blame Jeff Gorton here. He did what everyone else would've done during those drafts. In addition, there was no way he was going to trade those picks either, nor should he have.
If there is anything you can "blame" Gorton for during this 2021 season, it is the fact that the Rangers just have too many guys with the same skill-set/abilities, where they just don't have that "roster stew" that Stanley Cup Champions have. The Rangers are pretty much done rebuilding at this point, where really, you can say that giving out big time contracts to Artemi Panarin and Jacob Trouba in the summer of 2019 was the turning point of the rebuild. You just don't give out huge money deals if the intent is 100% to rebuild. At the current time, the Rangers have found themselves in a battle between winning and rebuilding, something that was even more evident when they re-signed Chris Kreider in the beginning of 2020.
I should also say that some fans may blame Jeff Gorton for hiring David Quinn. If that's your opinion, that's fine. However, for Gorton to fire Quinn right now, well that would be an admission of fault, which is why I don't see such a firing taking place.
As I try to wrap this prologue up, I do want to stress one more time, that the early days of the Gorton Era featured him trying to clean up a mess. He was handcuffed, both due to not having draft capital and because of the insane contracts Glen Sather gave out to the bulk of his roster. Had Sather won the Stanley Cup in either 2014 or 2015, this would all be a different story. However, the Rangers didn't win the Cup, so all of his moves ultimately failed.
While Glen Sather's shadow had always been cast over Gorton's tenure as GM, I don't think this team really became Gorton's team until the day Gorton and Sather both released "The Letter". It was after that time where you saw Jeff Gorton more during press conferences and media interviews, while Sather chomped down on unlit cigars unnoticed and was rarely seen. I feel we've seen John Davidson more in one week than we ever saw Sather during his near 20 year term.
At this time, let's now take a look at every move during the Jeff Gorton Era.
---
2015 (Start Date: July 1st.)
Summer 2015: After Senile Sather handled the 2015 NHL Draft and traded away Carl Hagelin and Cam Talbot, Jeff Gorton took over, where he decided to pass on giving MSL one more year with the Rangers. It seemed like MSL had another season or two in him, but due to wanting to play near his Connecticut home, MSL opted to retire. In turn, Gorton had to find someone to replace the veteran presence of MSL and find a suitable back-up goaltender in case the recently acquired Antti Raanta didn't work out. (Sather acquired Raanta on June 27th, 2015.)
In his first transaction, Gorton would trade the Rangers sixth round pick of the 2017 NHL Draft to Nashville, in exchange for Magnus Hellberg. This trade was pretty much a wash. Pavel Koltygin, who Nashville took with that pick, ironically plays on the same team as Hellberg does today, with the SKA St. Petersburg team of the KHL. Gorton, a day later, then signed the #59th overall pick of the 2014 NHL Draft, in goaltender Brandon Halverson, to a contract. Halverson, once thought to be the successor to Henrik Lundqvist, never panned out. In more irony, another goaltender from that same 2014 NHL Draft would become the successor, in CZAR IGOR.
In attempting to help construct and patchwork the 2015-2016 roster, Gorton signed or re-signed the following players: Jesper Fast, Dylan McIlrath, Viktor Stalberg, Jayson Megna, Raphael Diaz, Brian Gibbons, JT Miller, Emerson "FATHER FINKIN'" Etem, Mathew Bodie, Marek Hrivik and Luke Adam. Out of all of these players, only Fast and Miller would have any NHL staying power, with the rest of these players either flaming out or playing at the AHL level. Eventually, and further down the line, Gorton would move on from Fast (not re-signed during the 2020 off-season) and Miller (traded in February of 2018).
In his biggest signing of this month, on July 27th, Gorton signed Derek Stepan to a six year deal worth $39M overall. At the time, Stepan was 25 years old. Two weeks later, in his final signing of the off-season, on August 10th, Gorton took a chance on the previously arrested on drug charges Jarrett Stoll. Stoll, like many of Gorton's summer signings, wouldn't make it through the 2015-2016 season.
The only other move Gorton would make for the rest of the year came on the final date of the year, as on 12/31/2015, Gorton gave Ryan Gropp a three year deal. Gropp would never make it to the NHL.
---
January 2016 – 2016 NHL Draft
On January 8th, Gorton traded away the failure known as Emerson Etem to Vancouver for Nicklas Jensen and a sixth round draft pick of the 2017 NHL Draft. That draft pick wound up being Dominik Lakatos, who was/is a player who never made it to the NHL. While this is on Sather and not on Gorton, it should be stated, as I write these words on 4/6/21, that Carl Hagelin is still in the NHL, has two Stanley Cups to his name and is currently a member of the first place Washington Capitals. I will never live that Etem trade down!
On February 28th, in a trade deadline move, the Rangers sent Aleksi Saarela, a 2016 second round pick and a 2017 second round pick to Carolina, for former Cup Champion and captain of the Canes, in Eric Staal. Saarela never made it, while the draft picks wound up being Luke Martin and Artur Kayumov, two other players that never made it. This trade was a win in theory for the Rangers, but under head coach Alain Vigneault, Eric Staal was never the right match.
While the roster at the time predicated a lot of what happened during Eric Staal's brief tenure with the Rangers, the former first line center of the Canes became a third liner winger for the Rangers. You often hear the phrase "roster fit" when talking about NHL teams. If there was ever a case of a poor roster fit, it was Staal with these Rangers.
Away from Staal, Gorton just signed players for the Hartford Wolfpack, like Boo Nieves and Steven Fogarty. On April 23rd, the Penguins eliminated the Rangers, four games to one, in the first round of the 2016 NHL Stanley Cup playoffs. This would be the worst playoffs of Lundqvist's career, where he would be pulled in three of the four losses. The Rangers just had no answers for the Penguins, as the wheels of a once strong perennial playoff contender were coming off.
Prior to the 2016 NHL Draft, Gorton made a few key signings. On May 2nd, he gave Raanta a two-year deal worth two million. At this point in time, and as it would be throughout his Rangers career, Raanta would outplay Henrik Lundqvist, a Lundqvist making over eight times the salary of Raanta. Of course, Gorton couldn't do much with Lundqvist's contract, as Glen Sather gave Lundqvist the world and it was Lundqvist's right to enjoy his entitlement.
On May 16th, Gorton signed third round draft pick Pavel Buchnevich to a three year deal worth $2.775 overall. This deal would instill even greater hopes into Ranger fans during the summer months, as I'll soon get into.
In Gorton's final move prior to the NHL Draft, Gorton decided to pass on Keith Yandle, trading him to Florida for draft picks, picks that wound up turning into Tyler Wall and Scott Reedy (SJS). Yandle would continue to play great hockey for Florida, where even to this date, "The Iron Man" hasn't missed one game. The Rangers have high hopes for Tyler Wall, who is currently struggling with the Hartford Wolfpack as of this writing. While it's hard to call this trade a failure, the Rangers were better off retaining Yandle than going down the roads that led to Kevin Shattenkirk and Jacob Trouba. Even if Wall does emerge, it's tough seeing him knocking out CZAR IGOR from the starting goaltender position.
What was a failure, was the Rangers career of Dan Boyle, who Jeff Gorton correctly opted not to give a new contract to. If you recall, after the 2014 Stanley Cup loss, Senile Sather passed on Anton Stralman and gave the same money ($4.5M a season) to Dan Boyle. Like many moves during the Senile Sather era, this was a huge fail. With Boyle and Yandle not returning for the 2016-2017 season, Gorton needed to find some offensive defensemen to help fill the void.
---
2016 NHL Draft
Through no fault of his own, Gorton didn't have a first or second round draft pick in 2016. Here's what Gorton and his crew did:
81st Pick Overall: Sean Day. Day never made it to the NHL and the Rangers terminated his contract in May of 2020.
98th Pick Overall: Tarmo Reunanen, who in the present day, the Rangers have high hopes for. Reunanen, as a result of COVID and injuries this season, has played in one game for the Rangers this season. He looked good for what it's worth.
141st Pick Overall: Timothy Gettinger, who remains in the organization and played a few games last season to little-to-no success.
171st Pick Overall: Gabriel Fontaine, who never made it and seems destined to be a career AHLer.
174th Pick Overall: Tyler Wall, who as mentioned, is playing in Hartford after signing with the club during the 2020 off-season
201st Pick Overall: Ty Ronning, the son of Cliff Ronning and who is also currently with Hartford.
Despite not having a first or second round pick, this draft wasn't half-bad, especially if Reunanen pans out.
---
Off-season 2016 – January 2017
After Gorton's first ever NHL draft as the man behind the wheel for the Rangers, and now in his first full off-season, (Sather, as mentioned, made moves the during the off-season prior to Gorton being promoted) Gorton traded a 2017 fourth round pick (wound up being Petr Kvaca, who never made it to the NHL) to Colorado, in exchange for Nick Holden. While most of Holden's Rangers tenure would be very much maligned, where some of that criticism was unfair, this was a solid hockey trade for Gorton.
In other off-season moves, Gorton signed Adam Clendening, Nathan Gerbe, Nicklas Jensen, Josh Jooris and Robin Kovacs. However, there was a lot left to come.
On July 1st, Gorton signed Michael Grabner, who in his time with the Rangers, had a respectable run. On July 14th, Gorton extended JT Miller, giving Miller a two-year deal worth $5.5M overall. Gorton also gave Dylan "The Undertaker" McIlrath a small one-year deal, where really, for as much as everyone wanted to see McIlrath succeed, he was just playing in a wrong era for him and was perhaps born 20-30 years too late.
On July 18th, Gorton made perhaps his best trade as GM of the Rangers, when he traded away Derrick Brassard to Ottawa for Mika Zibanejad. Brassard would later go on to say – "I don't know why Ottawa made this deal", as at the time, Brassard thought Mika was the better player and with the better future. But wait, there's more!
A few days later, and in span of two days, Gorton retained the services of both Chris Kreider and Kevin Hayes, two young players who were thought to be the future of the next Rangers run. However, despite all of this, at the time, Gorton had one more big move to make. On August 19th, Gorton gave Jimmy Vesey a two year deal worth $7.55M overall. Just think about that money, considering what has happened in Vesey's career since. That said, it was the right move to make, even if it didn't work out.
After the Vesey signing, many Ranger fans, myself included, thought the rookie debuts of Jimmy Vesey and Pavel Buchnevich would set the tone for years to come. While Buchnevich is now entering the prime of his career, Jimmy Vesey, who pretty much had hype similar to Wayne Gretzky coming to the Rangers, has flamed out, where he's now with his fourth team in a span of two plus years, now playing with the Vancouver Canucks. It's been a tough run for the former Hobey Baker winner.
The last move Gorton would make this off-season would be giving Brandon Pirri a one-year deal.
With the season now in full-swing, Gerbe would never make it to the Rangers, as he was cut. The Rangers, on November 8th, would then trade McIlrath to Detroit for Steven Kampfer and a 7th round pick of the 2018 NHL Draft. This move was the result of Sather taking a huge swing and a miss on McIlrath, during the 2010 NHL Draft, a draft where Sather could've had Cam Fowler, Jaden Schwartz, Vladimir Tarasenko or Evgeny Kuznetsov, among others.
---
January 2017 – 2017 NHL Draft
With the Rangers looking like they would make the playoffs with ease, on February 28th, the Rangers received Brendan Smith from Detroit, for a 2018 second round pick and a 2017 third round pick. Those draft picks wound up being Jonatan Berggren and Zachary Gallant, two players who never made it to the NHL. Even with the one bad season from Smith and the fight in Hartford with Vinni Lettieri, this was a good trade for Gorton. Smith, in the present day, has emerged as one of the team's vocal leaders and is much better than what most Ranger fans give him credit for.
On March 29th, after a series of AHL signings, Gorton also signed the previously mentioned Vinni Lettieri. What could've been!
In the 2017 Stanley Cup playoffs, the Rangers knocked out the Montreal Canadiens in six games, where it looked like the "vintage" Henrik Lundqvist had returned. A series later, Jean-Gabriel Pageau would wreak havoc on Lundqvist, which was also the series where Derek Stepan told Henrik Lundqvist to "calm down". In a series the Rangers should've won, and in a series where Lundqvist lost two overtime games and gave up 4+ goals in three of the games; the Ottawa Senators upset the Rangers in six games, ending the Rangers post-season hopes on May 9th. Unofficially, this would begin the rebuild.
After signing Neal Pionk and re-signing Matt Puempel, on June 14th, the Rangers bought out Dan Girardi. Girardi would then sign with the Tampa Bay Lightning, reuniting with ex-captain Ryan Callahan. As you know, several other soon-to-be ex-Rangers would join Rangers south, where in turn, the 2018-2019 Tampa Bay Lightning set a modern day winning record, enroute to their Presidents' Trophy and after that, the biggest upset loss in Stanley Cup Playoff history, when they were swept by the Columbus Blue Jackets.
---
2017 NHL Draft – The Letter of 2018
With Jeff Gorton fully running things now, and perhaps not being influenced by Glen Sather as much; the 2017 NHL Draft and the date of June 23rd, 2017 pretty much was the unofficial date of this current Rangers rebuild.
In a draft day deal, Gorton sent long-time Ranger Derek Stepan and an emerging Antti Raanta to Arizona, in exchange for Arizona's first round pick of the 2017 NHL Draft (Lias Andersson) and Tony DeAngelo. Even with all the Tony DeAngelo drama from this 2021 season, at the end of the day, this trade was a win for the Rangers, due to DeAngelo's 2019-2020 season. Stepan was a solid leader for the Coyotes, prior to being traded to the Senators during the 2020 off-season. However, he couldn't help Arizona become anything more than a bubble team.
Antti Raanta, who out-played Henrik Lundqvist during his short stay in New York, would only have a few flashes of brilliance for the Coyotes, where he currently remains. While Raanta has shown the ability to get hot, he has not been able to stay healthy, as he's been out with injuries and other ailments more times than he's been dressed.
Lias Andersson, as we all know, was a huge bust. With that said, let's get into the 2017 draft picks.
7th Pick Overall: Lias Andersson. Andersson was thought to be the biggest player of the trade described above, but he wound up being the biggest bust and letdown of the four players involved. In fact, it would be Tony DeAngelo becoming the crown jewel of this trade. While truth be told, this 2017 draft class hasn't really produced much from the seventh slot down, the Rangers failed with this pick. Fortunately, they'd do better on their next pick of this draft.
21st Pick Overall: Filip Chytil. Chytil is currently the team's third line center and seems to improve season-by-season. This was a good pick.
123rd Pick Overall: Brandon Crawley. Crawley has played a handful of games from the Rangers, but really has no future with this team.
145th Pick Overall: Calle Sjalin, another player that doesn't have a future here.
157th Pick Overall: Dominik Lakatos, whose future is like the previous two players talked about.
174th Pick Overall: Morgan Barron, who may become a diamond-in-the-rough pick for Gorton and surprise a lot of people. He has a future here, or at the very least, will get a crack at it.
207th Pick Overall: Patrik Virta, a seventh rounder that doesn't seem to be in anyone's plans.
This draft was four years ago, and with Barron expected to come on soon, it's impossible to fully assess this draft. All we know is that Lias Andersson doesn't have what it takes to make it in the NHL and Chytil has been the best Rangers pick of this draft.
After the draft, the Rangers re-signed Smith to a four-year deal, a deal that expires at the end of this season. It's been up and down for Smith.
As they usually do, on July 1st, on the first day of NHL Free Agency, the Rangers once again hooked the biggest fish of the draft, signing Kevin Shattenkirk to a four year deal worth $26.6M overall. I've written so much about Shattenkirk over the years, but this is worth repeating one more time – Shattenkirk left anywhere from $25M-$30M guaranteed on the table, by agreeing to this deal with the Rangers. While Shattenkirk isn't hurting for money, his tale should be cautionary for any player looking to give a team a hometown discount.
For my complete breakdown of Shattenkirk's career with NYR, check out this link: https://bluecollarblueshirts.com/8119/
Whatever the case, and yes there was some "Murphy's Law" here; this deal was a failure and the Rangers will have cap issues for the next few seasons as the end result of Shattenkirk's eventual buy-out. (Amazing how Shattenkirk was able to win a Stanley Cup in 2020 without the Rangers though!)
With Raanta gone, also on July 1st, Gorton signed Ondrej Pavelec to a one-year deal. Pavelec was okay in his one season here before retiring, as it would be Alexandar Georgeiv emerging as the team's back-up in the 2017-2018 season. Georgiev would first sign with the Rangers, as an undrafted free agent, on July 17th. This was a great signing for Gorton.
On July 25th, Gorton extended Mika Zibanejad, giving him a five-year deal worth $26.75M overall. This was another good signing.
With the season now in action, Gorton made some various minor and AHL deals, with the "biggest" being on October 21st, when he traded away Matt Puempel to Detroit for Ryan Sproul. This trade was pretty much a wash.
Finally, prior to "The Letter", the Rangers claimed Cody McLeod off of waivers on January 25th, 2018, in an attempt to fill the role of the previously moved on Tanner Glass.
---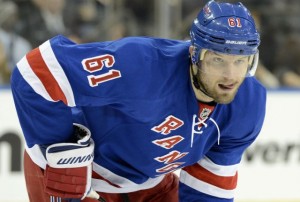 The Letter – 2018 NHL Draft
After the infamous letter, a letter that we all hope with time, will be considered the genesis of an eventual Rangers Stanley Cup victory; the Rangers, rather than settling for another first or second round exit from the playoffs, decided to blow it all up. As mentioned, while I think the moves made at the 2017 NHL Draft was the unofficial start of this rebuild; for all intents and purposes, the date of February 8th, 2018 will always be considered as the official date of this rebuild. Let's recap the flurry of moves Gorton made here, moves which pretty much shed the Rangers of many parts from the Sather era.
On February 20th, the Rangers sent Nick Holden to Boston for Rob O'Gara and a third round draft pick of the 2018 NHL Draft. The Rangers would later select Joey Keane here, who the Rangers would then flip two years later for Julien Gauthier. Nick Holden for Julien Gauthier is a winning move in my eyes.
On February 23rd, Gorton sent Michael Grabner to the Devils, in the first ever Rangers/Devils trade, receiving Yegor Rykov and a 2018 second round pick, a pick which later was traded to Ottawa. Rykov seemed to have a high ceiling last year, but due to injuries, he's lost some of his luster. This trade, at the present time, is pretty much a wash, but has potential.
Two days later, on February 25th, we had a rebuild defining trade. The Rangers sent Rick Nash to the Bruins for Ryan Spooner, Ryan Lindgren, a 2018 first round pick and a 2019 seventh round pick. Nash would only play a handful of games for the Bruins, before retiring as a result of concussions. Spooner would eventually become Ryan Strome and Ryan Lindgren is Ryan Lindgren! With some draft day maneuvering involved, this 2018 first rounder wound up being K'Andre Miller. The Rangers would also deal the seventh round pick, which was inconsequential.
There have been plenty of words written about this Rick Nash trade. At the end of the day, the Rangers got Ryan Strome, Ryan Lindgren and K'Andre Miller for the retiring Rick Nash. Homerun. While many may say that the Brassard/Mika trade was the best trade of Gorton's tenure so far, you can easily argue that this trade was the best trade of this Gorton era too. I don't think there is a wrong answer here.
One day after the mega-trade of Nash, the Rangers traded Ryan McDonagh and JT Miller to Tampa, in exchange for Brett Howden, Vladislav Namestnikov, Libor Hajek, a 2018 first round pick (who turned out being Nils Lundkvist) and a 2020 second round pick that the Rangers would later on package. As far as who won this trade, you'd have to side with Tampa at the present time, as Ryan McDonagh helped the Bolts win the Cup in 2020. Of everything the Rangers received here, Nils Lundkvist seems to have the greatest potential. I think we know what Howden and Hajek are.
On February 26th, Gorton perhaps made an error, sending Ryan Graves to Colorado for Chris Bigras. That said, Graves should have success in Colorado, where Colorado is built to be a Cup contender.
After all of these moves, the Rangers, now with a torn down roster, tried their best to fight for the playoffs. They'd miss the playoffs for the first time in years, finishing the 2017-2018 season with a 34-39-9 record, which was good for 12th overall in the Eastern Conference.
When the season concluded, head coach Alain Vigneault stated his case to come back for the next season. A day later, Jeff Gorton fired him, in a move which I didn't like then and still don't like now. After all, it's not AV's fault that the Rangers held on to Lundqvist for too long, broke down the roster, Kreider had blood clots, Mika had concussions and that Shattenkirk had a bum knee. I have always felt that AV, who is a top five coach in Rangers history, didn't get a fair shake at the end.
On May 23rd, the Rangers announced that they signed head coach David Quinn to a five-year deal worth $12M overall. A month later, the Islanders landed Barry Trotz, a Trotz who had just won the Stanley Cup.
---
2018 NHL Draft – January 2019
With a new coach, a developing new core and a new approach ahead, Gorton made the following picks at the 2018 NHL Draft:
9th Pick Overall: Vitali Kravtsov. I know I've said this in the past, but I thought Oliver Wahlstrom was the better pick here. It's taken nearly three years, but Kravtsov is now with the Rangers, after surviving some rocky roads in order to get here.
22nd Pick Overall: K'Andre Miller, where "THE PRAYING MANTIS" has already become a Top 4 NHL defenseman.
28th Pick Overall: Nils Lundkvist, who as mentioned, many have high hopes for. He's expected to sign with NYR this upcoming off-season and is hoped to fill the offensive void after the DeAngelo drama.
39th Pick Overall: Olof Lindbom, a goaltender from Sweden, that every draft analyst/"expert" slammed at the time, with the thinking that the Rangers took a goalie too early into a draft/wasted a second round pick. Who knows what Lindbom will do moving forward?
70th Pick Overall: Jacob Ragnarsson, whose name you rarely hear mentioned, as Ragnarsson joins a deep pool of defensive prospects.
88th Pick Overall: Joey Keane, who the Rangers later flipped to Carolina for Julien Gauthier.
101st Pick Overall: Nico Gross, who seemed to have buzz around his name at one point, but now seems forgotten.
132nd Pick Overall: Lauri Pajuniemi, a Finnish right winger that the Rangers usually feature in their official prospect reports. However, with a glutton of right wingers, I don't know where Pajuniemi fits in.
163rd Pick Overall: Simon Kjellberg, another European defenseman.
216th Pick Overall: Riley Hughes, an American right winger that seems to have no future with this team.
Since this draft is only three years old, you really can't break it down. While Kravtov may develop into a big deal, for right now, K'Andre Miller has been the better pick. Again, way too early and there's just no way to honestly critique this draft.
After the draft, and in the first time in seemingly forever, the Rangers weren't players during free agency. The Rangers and Gorton pretty much made roster-depth signings, inking guys like Cody McLeod, Dustin Tokarski, Frederik Claesson, Steven Fogarty, Boo Nieves, Rob O'Gara, Chris Bingras and John Gilmour to new deals. The Rangers also re-signed Brady Skjei to a six-year deal, extended Kevin Hayes for one more year and gave Vesey a two year deal. Less than two years later, these three Americans would be traded away.
The "biggest" free agent the Rangers signed during this time was Ryan Spooner, who received a two-year deal worth $8M overall, a huge mistake that Gorton would quickly recover from.
In Gorton's final move before the season began, he shipped Steven Kampfer to Boston, in exchange for Adam McQuaid, in what was pretty much another wash of a deal.
With the season in motion, and with Spooner already a dud, Gorton pulled off his third best trade of his career on November 16th, dealing Ryan Spooner to Edmonton in exchange for Ryan Strome. Spooner wouldn't make it past this season in the NHL, while Strome remains as one of the most productive Rangers today and is a team leader.
---
January 2019 – 2019 NHL Draft
After some minor league deals and a trade of Cody McLeod back to Nashville, despite the Rangers looking like they had a shot at the playoffs with a lot of new faces, Gorton continued the rebuild.
On February 23rd, Gorton dealt fan favorite Mats Zuccarello to Dallas, for a 2020 third round pick and a 2019 second round pick. The 2019 pick turned into Matthew Robertson. The 2020 pick turned into Oliver Tarnstrom. While you can't assess these two picks yet, the haul for Zuccarello at the time, and in my opinion right now, felt kind of light.
On February 25th, and in a league where centers don't grow on trees, Gorton decided to make a big decision here, dealing Kevin Hayes to Winnipeg in exchange for Brendan Lemieux and both a first & fourth round pick of the 2019 NHL Draft. The Rangers would then trade back the first round pick to Winnipeg in the Trouba deal. More on that later.
It should be mentioned, that during all of these moves, the Rangers asked Henrik Lundqvist to waive his no-move clause several times. Lundqvist refused. Rather than giving Hayes a big deal, the Rangers were stuck with Lundqvist's $8.5M cap hit, which was the fault of Glen Sather and not Jeff Gorton. Needless to say, Kevin Hayes had more value at this point in time and today, than Lundqvist did in 2018 and today. Gorton never really forced the issue with Lundqvist either, which really, was to his own detriment. The Rangers could've really used a player like Hayes today. And knowing what would later happen, I rather pay Hayes than Trouba too.
This is now the point of the blog where you have to remind yourself that in some of Gorton's finest moments, he had a ton of luck too. He also was a product of his environment/market, as despite everything, Madison $quare Garden is still considered to be the mecca. This is where the Gorton skeptics will stand up and beat their chests, while the fans of Gorton will say that I'm making too big of a deal on this.
After the Rangers missed the playoffs in the 2018-2019 season, and with another 12th place finish in the Eastern Conference as a result of their 32-36-14 record; on April 30th, and after pre-trade conditions were met, the Rangers traded away a pair of second round draft picks for Adam Fox.
This has to be said – Gorton was no genius here in this trade of Fox. Everyone knew Fox was going to be good, including the Calgary Flames and Carolina Hurricanes, two teams which had Fox's rights before he joined the Rangers. However, Fox, a product of Jericho, NY, only wanted to play for the Rangers. He was willing to sit out until he could be come a free agent, in order to sign with the Rangers. Unlike the Zibanejad, Lindgren or Strome deals, this one fell right into Gorton's lap. It was a complete no-brainer.
And to just fast-forward a bit here, in the present day, the two best Rangers are Adam Fox and Artemi Panarin. Both wanted to play for the Rangers and in NYC. Gorton just had to say yes. Both of these players came to the Rangers easily, where really, any GM in Gorton's position could've acquired these two players. That said, you also have to give Gorton credit for saying yes, rather than thinking he was smarter than everyone else, and taking a pass.
On May 17th, Gorton received a new boss, as John Davidson became the team's new president, replacing Glen Sather. This wasn't a decision Gorton made, but in the time since JD's signing, JD has been very complimentary of Gorton and has always backed him up. (Just rewatch that press conference when the two talked about the DeAngelo drama.)
In Gorton's final move before the 2019 NHL draft, Gorton traded Neal Pionk and the first round pick previously received from Winnipeg in the Hayes trade, back to Winnipeg, for Jacob Trouba. Gorton then gave Trouba an ungodly seven-year $56M contract. I've talked about Trouba to death on these blogs, so I'll just say refer to my previous writings. In any event, this was a huge fail, as Pionk has been the better player and because Trouba wanted to come to NY. Gorton could've got Trouba for way less money.
---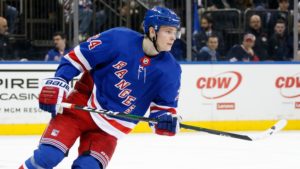 2019 NHL Draft – January 2020
Here's what Gorton did at the 2019 NHL Draft:
2nd Pick Overall: Kaapo Kakko. No matter what you think about Kakko, this was the right pick. There was nobody else the Rangers should've took here and to even argue otherwise would be an argument from a 20/20 hindsight perspective.
49th Pick Overall: Matthew Robertson, who like many, joins the long d-man prospect pool of NYR.
58th Pick Overall: Karl Henriksson, who the Rangers seem to be high on, due to being a centerman.
68th Pick Overall: Zachary Jones, who recently stated that he's not ready for the NHL and wants to remain at the college level.
112th Pick Overall: Hunter Skinner, who just has a great hockey name so you hope he makes it!
130th Pick Overall: Leevi Aaltoen. I can't lie, I don't know a thing about this guy.
161st Pick Overall: Adam Edstrom, another Swedish centerman.
205th Pick Overall: Eric Ciccolini, who I don't know a thing about either.
With this draft not even two years old yet, you really can't assess it. That said, there are players from this draft that were selected after Kakko who are currently out-performing him. However, as said, you can't second guess this pick at all.
On July 1st, the Rangers got back to grabbing headlines during the first day of an NHL Free Agency period, when Gorton signed Artemi Panarin to a seven-year deal worth $81.5M overall. About two seasons into this deal, Panarin may be the greatest free agent signing in the history of the New York Rangers.
Jimmy Vesey, who was once thought to be the next Messiah of Broadway, was also traded on this day, where the Rangers received a third round pick from the lowly Buffalo Sabres in return. Vesey has since been on two teams since the Sabres acquired him. (Toronto and Vancouver.)
On August 1st, Gorton bought out Kevin Shattenkirk, which is a black mark on Gorton. You can't spin this at all. This was bad.
As far as any other notable moves during this busy off-season, on September 28th, the Rangers signed Michael Haley, a Haley who was thought to have taken Kravtsov's spot on the roster.
Two games into the 2019-2020 season, the Rangers dealt Namestnikov to Detroit, in exchange for Nick Ebert and a 2021 fourth rounder. This seems like a win, even if it's a minor one.
---
January 2020 – 2020 NHL Draft
The Rangers made three notable moves, prior to the pandemic, a pandemic which first began in March of 2020.
On February 18th, the Rangers dealt Joey Keane to Carolina for Julien Gauthier. I'd consider this trade a win, despite Gauthier looking like the odd-man out right now.
On February 24th, Gorton got out of a bad contract, shipping Brady Skjei and his huge deal to Carolina, for a 2020 first round pick. This pick turned into Braden Schneider, who the Rangers have high hopes for in the future. On the same day, Gorton re-signed Kreider to a seven-year deal worth $45.5M overall. As far as that deal goes, I'll say what I said at the time – if the Rangers win the Cup during Kreider's contract, it will be worth it, just like it was for Tampa when they gave McDonagh a huge deal. If the Rangers don't win the Cup, then it will be easy to criticize it. In other words, it's tough to critique it now.
After the NHL "pause", during the "return to play" pandemic-effected playoffs, the Rangers were swept out of the bubble, losing all three of their playoff qualifying games to the Carolina Hurricanes. Once the Stanley Cup Final was over, the Rangers got rid of the last two pillars of the old guard.
On September 26th, the Rangers dealt the expiring contract of Marc Staal to Detroit, for a player to be determined. This was a great trade for cap reasons, even if this cost the Rangers a leader and perhaps the calming influence around DeAngelo. (Of course, DeAngelo needs to control his own temper, but with no true leader or long-time veterans on this team, this didn't help DeAngelo either.)
The big deal was on September 30th, when the Rangers bought out the last year of Henrik Lundqvist's ridiculous contract. Everyone saw this move coming a mile away, as it was evident that this was now CZAR IGOR's net and because the Rangers didn't want bad blood with Lundqvist. By buying him out and giving Lundqvist his money, the Rangers retained a positive relationship with one of their biggest faces in franchise history. A week later, we had the 2020 NHL Draft.
---
2020 NHL Draft
After winning the 2020 NHL Draft Lottery, every eyeball in Rangerstown, USA eagerly awaited the 2020 NHL Draft, which took place on October 6th and 7th. Here's what Gorton did:
1st Pick Overall: Alexis Lafreniere. I don't know how many times I can rehash everything about Lafreniere's slow start this season. He's young. He's in a new country. He's playing on a drama-filled team. He's not playing under normal conditions. He didn't have a preseason. I still believe the best is yet to come, and when the best gets here, it will be great.
19th Pick Overall: Braden Schneider, who is thought to be an old-school Canadian farm-boy defenseman type.
60th Pick Overall: William Cuylle, who the Rangers traded up for, when they sent the shit-show known as Lias Andersson to LA, mercifully ending Andersson's association with the Rangers.
92nd Pick Overall: Oliver Tarnstrom, another Swedish centerman. You can never have enough!
103rd Pick Overall: Dylan Garland, a Canadian goaltender and thought to fill out depth for the minor league system.
127th Pick Overall: Evan Vierling, a centerman that I never hear the organization talk about.
134th Pick Overall: Brett Berard, a left winger out of the good old USA.
165th Pick Overall: Matt Rempe, a Canadian centerman, as the Rangers really stockpiled on centers in this draft.
197th Pick Overall: Hugo Ollas, another late round Swedish goaltender selection in Rangers history.
Outside of the Rangers had to take Lafreniere, there is no way to assess this draft.
---
The 2020 Off-Season – The Present Day (4/6/21)
After the draft, the Rangers, like everyone else in this league effected by the salary cap in these pandemic times, made a bunch of small deals, where really, three of these deals have paid off this season, in Kevin Rooney, Colin Blackwell and Keith Kinkaid. I think Gorton should get some credit for that. Gorton also signed Jack Johnson during this time, but I've said enough about Johnson in the past. Also signed here was Anthony Bitetto, who had some success prior to going down with an injury.
Gorton would also qualify all four of his restricted free agents during this time, where of the four, only Ryan Strome (two-years/$9M overall) has been worth it/paid off. Of the other three RFA's, only Georgiev (two-years/$4.85M) remains with the team, where Georgiev is currently having his worst season yet as a Ranger.
By now, you are aware of the Tony DeAngelo drama, who signed with the team for two-years/$9.6M overall. DeAngelo remains with the team as I write these words, where unless Florida is looking to replace the injured Ekblad, it looks like the Rangers are heading to a buy-out with DeAngelo. I'm sure Dolan is thrilled with having to pay DeAngelo nearly $10M for eight games. This is also where you have to question the culture and decisions by both Jeff Gorton and David Quinn, as the Rangers signed DeAngelo for big money, but seemed to be his biggest adversaries once the season began.
The fourth RFA was Brendan Lemieux, who signed for two-years/$3.1M overall. As the Rangers surpassed the half-way mark of the season, (25% of Lemieux's deal) the Rangers traded Lemieux to the LA Kings for a fourth round draft pick. I've previously discussed the Lemieux stuff in-depth, but needless to say, this was another signing that didn't work out for Gorton.
As you'll soon see in the NEWS segment of tonight's mega manifesto, the 2021 Rangers continue to remain as a high-wire act, where balance and consistency have been the team's two biggest issues.
---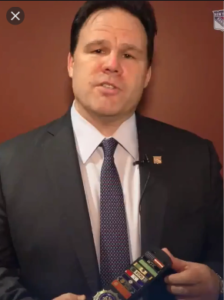 So, what's the conclusion here? Is Jeff Gorton a good or a bad GM?
To me, I think Gorton's near six-year tenure as the Rangers GM has been more good than bad. However, a lot of the good things do deserve asterisks, because as described, a lot of the good stuff fell into his lap. While no GM bats 1.000, Gorton, to his credit, has been able to get out of some of his bad deals and contracts, like the Skjei deal and the Spooner deal. Of course, Shattenkirk's major dead cap-space money is on the books and with DeAngelo likely to soon take up dead cap-space, that's not a good thing either. Sadly, Trouba's deal may be the worst of the three.
I think the biggest issue with Gorton is stuff many of us have said for a while – there's just too much of the same. The Rangers just have too many players who do the same stuff and not enough ingredients to get a Michelin rating. You can only dress 12 forwards a game. (Or 13 if you want to go with 5D.) There will be roster casualties and players not getting minutes that they should as a result.
For all the belly-aching about David Quinn, I don't think Gorton has made his job easier either. Gorton has given Quinn a ton of rookies to develop, yet everyone is still talking about a playoff push. And when you have one of the top 5 players in the league in Panarin, along with some heavy contracts in Kreider and Trouba, you don't want to waste seasons either.
If the Rangers were like Detroit or Ottawa, two franchises also in a rebuild and without a true superstar/elite player, it would be easier to give everyone time. However, the Rangers do have Kreider. They do have Mika. They do have Panarin. To a lesser extent, they also have Strome and Buchnevich. It's just hard to work all these kids in at the expense of the "Fat Cats", fat cats who should be leading the team. Furthermore, young players on the blue line and in net, like Fox, Lindgren, Miller and CZAR IGOR deserve a crack at the playoffs too. Should their playoff hopes be dampened because of young forwards?
I write this blog with the intention of adding to it sometime in the future and after some time has passed. My assessment on Gorton today is that he is doing a good job, but like his predecessor, and like many GM's across the league, he is prone to giving out some terrible contracts and hasn't developed a winning roster… yet.
I know this blog is long, so let's quickly get into the NEWS segment, where at one practice, every Rangers issue and complaint from this season was highlighted.
---
After Easter Sunday, on Monday 4/5, the Rangers, after their downright depressing loss to the Sabres on Saturday night, recovened for practice, where the aftermath of this practice just made eyes roll and had many keyboards of Ranger fans overheating.
When it comes to "big" news, I think everyone should formulate their own opinion before just running with something someone else said. With that in mind, here's DQ's media call from Monday, after the Rangers practiced:
The first thing, and most easiest thing to address here, is that CZAR IGOR will be starting on Tuesday night against Pittsburgh. I think everyone can universally agree that this is the right call.
As far as what set off many fans and even some beat reporters who cover this team, it is that once again, David Quinn is tinkering with his lines. There's one school of thought here, where really, after losing to Buffalo, you do have to make a change, especially if the playoffs are the goal, as DQ keeps saying and reiterating. The other school of thought is "LET THE KIDS PLAY", even if that's a detriment to that goal, a goal that now seems unattainable, even if it's alive mathematically.
Here were the Ranger lines at practice on Monday, where keep in mind, DQ could just change them again prior to Tuesday's game:
FIRST LINE: Kreider/Mika/Buchnevich, a line that has been untouched as of late.
SECOND LINE: Panarin/Strome/Blackwell, with Blackwell now back to the second line, in steed of Kakko.
THIRD LINE: Lafreniere/Chytil/Kakko, as the original "Kid's Line" is reunited.
FOURTH LINE: Di Giuseppe/Rooney/Kravtsov
I know I've been accused by many of being a "filthy DQ apologist", but even as someone with that label affixed to them, a lot of this has me baffled. Of course, as I always say during these times, I'm not there, so I don't know what goes on behind closed doors. That said, a lot of this leaves me perplexed.

Before moving on to my opinions on all of this, here's a quote from DQ, in case you didn't watch the video above:
"Like we've mentioned, when you make one move or want to make one adjustment, your whole lineup changes. One of the things we thought is getting Blackwell on that line with Strome and Bread, is that it gives it a little bit of a different look. We've liked the way Kaapo has played, it had nothing to do with Kaapo, but it does give it a bit of a different look moving forward. Kaapo is playing with Lafreniere and Chytil and they are not going to see everybody's top pairings or top two lines and just the way our lineup is right now. It doesn't mean Kravy is going to be down there forever or even during the whole game, you can move people around, but right now, with our lineup and the players we have at our disposal, right now it's the best lineup we feel we have tomorrow."

---
I don't want to get too nuts about this, because as DQ said, he is not adverse to shaking up his lines in game. While you can question if all the constant tinkering and "fantasy football" management of his lines is counter-productive, an argument that definitely has merit; DQ is also not married to anything either – for better or for worse.
If there is anything that bothers me about DQ, it's his constant behavior of saying one thing and then with his actions, doing the complete opposite. After talking about how Kravtsov belongs on the third line, DQ, who just set off every single one of his "FIRE DQ" critics, puts Kravtsov on the fourth line. Again, that can change in-game, but for the now, he has Kravtsov slated on the fourth line for whatever reason. No wonder why Lemieux wanted out.
And of note, if DQ really wants to piss people off, he'll sit Chytil for Howden!
I agree with DQ that Blackwell on the second line is probably what's best for the team's playoff hopes. However, as stated, I wouldn't mind seeing Kravtsov in this position. It should also be mentioned that Lafreniere's best game of the season came when he was playing with Panarin, but since Panarin's return from his bout with the KGB, he hasn't played with Lafreniere once. I really don't mind Kakko having his own line, because at nearly 100 games into his career, like Chytil, he needs to be more accountable, rather than getting the "Panarin Rub". If you get anything out of this, I just think Lafreniere and Kravtsov need Panarin around much more than Kakko does.
I usually don't get too crazy about the lines, but I just don't get PDG in over Gauthier at all, especially because I don't see PDG with this team beyond this season and because I don't see how he makes the team better than Gauthier.
I know that Blackwell on the Rangers second line has inspired the most ire out of the majority of Ranger fans right now, but conversely, maybe this is the Rangers way of showcasing Blackwell around the league, in an effort to get some sort of value back in a potential trade. And as stated, on 4/6/21, Blackwell does give the Rangers a better chance to win than Kakko, Lafreniere and Kravtsov. That said, if you're in the "LET THE KIDS PLAY" camp, where you have correctly thought that the Rangers have no chance at the playoffs, your anger is understandable.
I guess we'll see how it all goes on Tuesday night.
---
Some sad news to talk about as we close out here. On Monday afternoon, we had an update regarding the death of Mark Pavelich, a Mark Pavelich whose trials and tribulations I've previously covered in-depth on this site. (You can read my most recent story on Pavelich, which covered his untimely passing here: https://bluecollarblueshirts.com/3621/ )
In a story that the Star Tribune out of Minnesota first reported, Mark Pavelich's March 4th death has been officially ruled as a suicide. To read the Tribune's complete article, check out this link: https://www.startribune.com/miracle-star-mark-pavelich-died-by-suicide-medical-examiner-concludes/600042466/
I really don't have too much to add here, outside of the fact that when Pavelich's death was first reported, I thought suicide would be the cause of death. I didn't say this at the time, because I always feel it's irresponsible to speculate suicide during these situations. That said, when I first covered Pavelich's death, I brought up how he was in good physical health, as he was set to do an autograph signing and how Barry Beck routinely gave us updates on Pavelich.
If there is one thing I'll speculate on and pretty much say with full confidence, I expect that when the medical examiners/scientists check Pavelich's brain for CTE, that not only will Pavelich have CTE, he'll have one of the worst cases of CTE ever found in a professional athlete. As noted in the past, CTE and suicide have been linked together.
The final years of Pavelich's life were sad, where what Barry Beck said following Pavelich's death was truly an eye-opener. Hopefully, something can be learned from this. RIP and my condolences to his friends and family.
---
A few plugs before wrapping this up. Here are my most recent blogs in case you missed them:
---
---
---
On Monday night, "The Blueshirt Underground Show" returned, where a cavalcade of topics were discussed. To watch the show, click the play button below:
If you haven't already, subscribe to this blog for the next update:
---
This blog really lived up to the "10,000 words, no ads, one click" slogan! My fingers hurt from all this typing!
Stay FABULOUS my friends.
Until then, and as always here, thanks for reading and…
LET'S GO RANGERS!
Sean McCaffrey
BULLSMC@aol.com
@NYCTHEMIC on Tweeter