"Free at last, free at last, thank God almighty we are free at last!" – Martin Luther King Jr. (a real King), August 28th, 1963.
Greetings and salutations everyone and welcome to another blog here on BlueCollarBlueShirts.com. However, as you may have figured out already, this blog is unlike no other. After six years of wanting Henrik Lundqvist & his burden of a contract out of town, an opinion I've made very clear over the years on this site, I finally got my wish on September 30th, 2020. For me, the date of September 30th, 2020 will forever be like Christmas, my birthday, the sip of my first beer and hitting the lotto, all wrapped up into one huge day. And needless to say, after wishing for this news to happen for years, this blog is going to go super-long, as I want to recap and talk about everything. Feel free to read at your own pace, as I know that if you print this blog out, you could put it in hardcover!
2020 is a year that will always be remembered as horrific, and as a year that will go down as one of the worst years of modern-day civilization. However, at 10AM, on the morning of Wednesday September 30th, the Rangers erased all of the painstaking news items of 2020, (including that shit-show debate from last night) with one simple news announcement:
I know 2020 has been a mess. However, with the Rangers finally breaking the shackles, freeing themselves of this anchor of a contract and ridding themselves of the albatross that has plagued this franchise for so long, this one announcement washed away every bad thing that has happened in 2020. At least for me. (And please, I'm going for comedy and being over-the-top here. My condolences to anyone who lost anyone as a result of the pandemic. I am not trying to make light of that stuff at all. I am making light of all the never-ending political stories of 2020.)
As a result of the Rangers making the move they should've made five years ago, the Rangers future gets brighter, with only sunny and blue (shirt) skies ahead. For Henrik Lundqvist, FINALLY, he becomes a casualty of the salary cap, in a move of pure poetic justice and irony, after watching teammate-after-teammate get shipped out of town because of Lundqvist's own abhorrent contract. (And yes, Sather is equally to blame here, but Lundqvist was the one who said he wanted "to win at all costs". This contract prevented that from happening. As you'll soon see, if you don't already know by now, through no fault of his own, Lundqvist's time in the cap era did a disservice to his quest of winning a Cup.)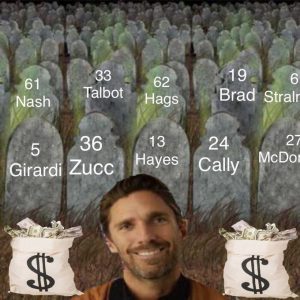 Before I get into everything, and because you know this blog will go long tonight, I have to say this – I know some of the stuff I'll say in tonight's blog is stuff I've said in the past. However, with this blog being the obituary of the Henrik Lundqvist Error/Era, I'm going to get all of my stuff in tonight, ONE LAST TIME and move on for good. You might not think it, but no one is more eager to move into the next era of Rangers hockey than yours truly. That said, I've been waiting for this moment for some time now, and when it comes to this blog you're reading, I'm going to enjoy every keystroke!
When it comes to Henrik Lundqvist and how his contract prevented the Rangers from winning the Cup, this will be the last time I ever talk about this stuff again, unless I'm doing a "DeLorean" blog in the future or some other sort of blog talking about Rangers history. When it comes to the Rangers in the present, the only time you'll hear about Henrik Lundqvist again on this site, is when he signs with a new team, when he plays against the Rangers, if he makes NHL headlines for something, when he retires and when he has his eventual jersey retirement inside of Madison Square Garden. After this blog, for all intents and purposes, I'm done with him – just like how the Rangers are!
And wouldn't it be the ultimate stroke of genius, if during the eventual Lundqvist Jersey Retirement Night ceremony, if Lundqvist's banner fell from the apparatus that's raising the jersey, the jersey falls on its back, lands on the ice, and glides and slides right through Lundqvist's legs? Talk about a moment that embodies Lundqvist's run with the Rangers, ever since that foolish contract went into effect! And while I'm being funny and somewhat of an asshole here, it's shame, that just like everything else in the NHL, when you talk Lundqvist, you do have to talk about his contract. That's what the league desired, ever since they put that awful hard salary cap system into place.
While I will share with you all of the official announcements and statements about the Rangers divorce from Henrik Lundqvist in a moment, I have to get the following out of my system. When it comes to Henrik Lundqvist, throughout my entire life, I've never seen an athlete who has never won a championship receive so much adoration. Granted, I think a lot of that has to do with social media too, a social media that didn't exist when another talent without a championship, like a Patrick Ewing, was traded out of town.
I don't know what it is. Maybe it's because here in 2020, everyone is so open about talking about sexuality. Maybe it's all of the television shows that push the topic of sex with their time. Whatever the case, when it comes to Lundqvist, I've never seen a fan base, which includes GROWN MEN, not only love an athlete, but also BE IN love with an athlete too.
While I have to think some of these tweets I read from the Cult of Lundqvist were heightened for effect, and to garner "likes" and "follows", some of the tweets I read following this Lundqvist news were absolutely crazy.
No joke, some of these tweets I read came off as suicidal, as these tweets read as if these people were jumping off a bridge with a song from Adele playing in the background. Other tweets read as if these people were pulling a "Frankie Five Angels" from "Godfather Part II", as I just pictured these people sitting in a warm bath with a phone in one hand and a sharp item in the other.
The fact of the matter is that many GROWN ADULTS are reacting to this Lundqvist news as if a loved one just passed away. Ironically, these are the same people who were doing back-flips, cartwheels and jumping jacks, once they heard the news of the Marc Staal trade from a few days ago. These are also the same people that were throwing parties when they first heard about the Dan Girardi contract buy-out from years ago.
And really, that's one of my problems with these people, the people I have deemed as "The Cult of Lundqvist." While these cult members don't exactly boast the highest of IQ's, these people can understand roster and salary cap moves and why these moves are done. However, when it comes to their false idol, logic is thrown out the window, as if logic was the TV tossed by the Indian in "One Flew Over the Cuckoo's Nest."
Lastly on the Cult of Lundqvist, it's not like this Lundqvist buy-out news came out of left field here. EVERYONE KNEW this was going to happen. Larry Brooks basically wrote the epitaph on Lundqvist's career, nearly two months ago. However, even before that, all you had to do was follow the Rangers this season, and you could see the writing was on the wall. Lundqvist was the team's third string goalie for the majority of the season.
And hell, in what seemed like a major slight at the time, after wishing every player and their mother "Happy Birthday" all season long, the Rangers social media accounts, like every other historic figure from NYR history, ignored Lundqvist when it was his birthday. For all the platitudes the Rangers are sending out now, it still seems odd that the Rangers would ignore Lundqvist's birthday. Maybe they didn't want to bring attention to the fact that he's "old".
Let's get into the official news announcements and press releases now. After that, my summary on Lundqvist, as I play Bruce Springsteen's "Glory Days" and "Celebration", by Kool & The Gang, as I write this blog!
---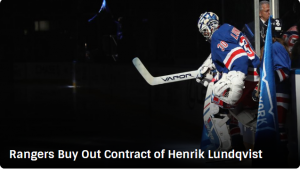 The following comes from the NY Rangers website, at: https://www.nhl.com/rangers/news/rangers-buy-out-contract-of-henrik-lundqvist/c-319243646
The New York Rangers announced today that the team has bought out the final year of goaltender Henrik Lundqvist's contract.

"Few players have been as important to the Rangers franchise as Henrik Lundqvist, and we are incredibly grateful for all he has done for our organization," said James L. Dolan, Executive Chairman, MSG Sports. "Over his 15-year tenure, he not only established himself as one of the best goaltenders to ever play the game, he has also been one of hockey's fiercest competitors and most effective ambassadors. He will always be a part of the Rangers family."

"We would like to thank Henrik for his immeasurable contributions to the New York Rangers," Rangers President and Alternate Governor John Davidson said. "From the time I met Henrik when he first came to New York in 2005, he has been the consummate professional. His tireless work ethic, passion for the game, and love of the Rangers and New York City enabled him to become one of the greatest goaltenders in hockey and one of the best players in the history of our franchise. We all wish Henrik and his family the best going forward."
A Fierce Competitor
Lundqvist appeared in 887 career games with the Rangers over 15 seasons (2005-06 – 2019-20), posting a 459-310-96 record, along with a 2.43 GAA, a .918 SV%, and 64 shutouts. He leaves the Blueshirts holding over 50 franchise records, including all-time records for wins, appearances by a goaltender, shutouts, save percentage (min. 75 appearances), playoff appearances (by either a skater or goaltender – 130), playoff wins (61), playoff shutouts (10), and playoff save percentage (min. 10 appearances – .921). Lundqvist won the Vezina Trophy as the NHL's Best Goaltender in 2011-12, and was a finalist for the award in four other seasons throughout his tenure with the Rangers (2005-06, 2006-07, 2007-08, 2012-13). A five-time NHL All-Star (2009, 2011, 2012, 2018, 2019), Lundqvist was named to the NHL's First All-Star Team in 2011-12, the NHL's Second All-Star Team in 2012-13, and the NHL's All-Rookie Team in 2005-06.

Upon Lundqvist's arrival to the NHL, the Rangers made the playoffs 11 times in a 12-season span from 2005-06 through 2016-17. The Rangers were not eliminated from playoff contention entering a game in 880 of Lundqvist's 887 career regular season appearances with the team, including each of his first 801 career regular season appearances.

Lundqvist ranks 6th on the NHL's all-time wins list, 8th on the NHL's all-time appearances list, and 16th on the league's all-time shutouts list. Lundqvist's 459 career wins and 887 career appearances with the Rangers are the second-most a goaltender has recorded with one franchise in NHL history (trailing only Martin Brodeur with New Jersey). Lundqvist has earned more career NHL wins than any other non-North American born goaltender, and he also reached the 400-win plateau faster than any other goaltender in league history (727 appearances). He earned 30 or more wins in 11 different seasons in his NHL career, and is one of only three goaltenders in league history who posted 11 or more 30-win seasons (along with Martin Brodeur and Patrick Roy). Lundqvist is also the only NHL goaltender who earned 30 or more wins in each of his first seven seasons, as well as the only NHL goaltender who earned 30 or more wins in 11 of his first 12 seasons. He earned 20 or more wins in each of his first 13 NHL seasons, becoming the first goaltender in NHL history to earn 20 or more wins in 13 consecutive seasons to begin a career, as well as the first goaltender in league history to register 13 consecutive 20-win seasons at any point in a career. Since the NHL began to track save percentage in 1955-56, Lundqvist is one of only three goaltenders to have eight seasons with a .920 SV% or better (along with Dominik Hasek and Roberto Luongo), as well as the only goaltender to have seven consecutive seasons with a .920 SV% or better. In addition, he is the only goaltender in league history who has posted a 2.50 GAA or better in each of his first 11 NHL seasons. During his tenure, Lundqvist appeared in 462 games which the Rangers won (he earned the win in 459 of those games, along with three no-decisions). The only players who have appeared in more games which the Rangers have won in franchise history are Brian Leetch (515), Rod Gilbert (487), and Marc Staal (471).

During Lundqvist's time with the Rangers, the team advanced to the Stanley Cup Final in 2013-14, advanced to the Eastern Conference Final three times in a four-year span (2011-12, 2013-14, 2014-15), and won 11 different playoff series. Lundqvist started/appeared in 130 of the 132 postseason games the Rangers played over this period, including 129 consecutive postseason games from Game 3 of the Eastern Conference Quarterfinals against New Jersey in 2006 to Game 2 of the Qualifying Round against Carolina in 2020. Lundqvist's 129 consecutive postseason starts were the third-most by a goaltender in NHL history (trailing only Martin Brodeur and Patrick Roy). Lundqvist posted a 6-2 record, along with a 1.11 GAA, a .961 SV% (224 saves on 233 shots), and one shutout in eight career appearances in Game 7 of a playoff series, allowing two goals or fewer in all eight appearances. Lundqvist's six Game 7 wins are tied for the most in NHL history (along with Brodeur and Roy), and he is the only goaltender in NHL history to win six consecutive Game 7s. From the start of the 2012 Stanley Cup Playoffs through Game 6 of the 2015 Eastern Conference Final against Tampa Bay, Lundqvist posted a 15-3 record, along with a 1.47 GAA, a .954 SV%, and two shutouts in 18 playoff games where the Rangers faced elimination, including a 6-0 record, along with a 0.81 GAA, a .973 SV%, and one shutout in the six Game 7s he played over the span. In addition, he helped the Rangers win 10 consecutive playoff games when facing elimination at home between 2008 and 2015 (an NHL record), and he posted a 0.96 GAA, a .968 SV%, and two shutouts in those 10 contests.

Lundqvist earned numerous team awards during his 15 seasons with the Rangers. He was named the team's Most Valuable Player in nine different seasons, including seven consecutive seasons from 2006-07 – 2012-13; his nine Rangers MVP awards and seven consecutive Rangers MVP Awards are both the most in franchise history. Lundqvist was twice named the winner of the Steven McDonald Extra Effort Award (2005-06 and 2017-18), which is presented annually to the Ranger who, as chosen by the fans, "goes above and beyond the call of duty." Lundqvist also received the Lars-Erik Sjoberg Award as the Rangers' Best Rookie in Training Camp (2005), the John Halligan Good Guy Award for cooperation with the media (2007-08), the Rangers Fan Club Frank Boucher Trophy as the team's Most Popular Player on and off the ice (2006-07 and 2009-10), the Rangers Fan Club Rookie of the Year (2005-06), and the Rangers Fan Club Ceil Saidel Memorial Award for dedication to the organization on and off the ice (2005-06 and 2008-09) during his tenure with the Rangers. Lundqvist was also named a finalist for the King Clancy Memorial Trophy in both 2018-19 and 2019-20; the King Clancy Memorial Trophy is awarded annually "to the player who best exemplifies leadership qualities on and off the ice and has made a noteworthy humanitarian contribution in his community."

The Are, Sweden native was originally selected by the Rangers in the seventh round, 205th overall, of the 2000 NHL Entry Draft.

A True Ambassador
Over his 15 seasons with the Rangers, Lundqvist not only established himself as one of the greatest players in franchise history, but also as an exceptional ambassador in the New York Metropolitan Area off the ice. In April of 2014, Henrik and his wife, Therese, founded the Henrik Lundqvist Foundation (HLF). Through its fundraising efforts and community outreach, HLF strives to create positive change in the lives of children and adults throughout the world through education and health services. Since its inception, HLF has directed more than $3.2 million to charitable partners in New York City, Sweden and the Dominican Republic, as well as its own program, the HLF Young Ambassador Program. In addition, HLF has directly given grants and made commitments of over $1.5 million supporting children's health and education.

Through the HLF Young Ambassadors Program, which was created in 2015, Henrik has helped inspire young people to make a difference in the world. The Program is open to young women and men ages 12-18 who reside in New York, New Jersey or Connecticut, and over a nine-month period, requires Young Ambassadors to complete 15 hours of community service, organize one independent service project in support of HLF's mission, team up with HLF on a service project, and make a presentation to his/her class, team or other community group about HLF's mission and his/her work as an HLFYA.

Lundqvist became the official spokesperson for the Garden of Dreams Foundation (GDF) in January of 2009. In 2012, he received the Garden of Dreams Hero Award, which annually honors a person or organization who embodies the spirit and commitment of the Foundation, with active, on-going dedication to children facing obstacles. Over his final six seasons with the Rangers, Lundqvist hosted approximately 1,450 children from various Garden of Dreams partner organizations and their families in "Henrik's Crease" for a Rangers game experience at MSG, courtesy of donations from HLF. Lundqvist's support and active involvement helped the Garden of Dreams Foundation raise $650,000 during the 2019-20 season, including over $330,000 during the Rangers' annual Casino Night.

---
It should be said, that prior to this news becoming official, Darren Dreger, of TSN, broke the news on Tuesday, September 29th, reporting that the Rangers would be making this announcement on September 30th. After Dreger's report (all real news is broken in Canada first, as we all know by now) Larry Brooks chimed in, confirming Dreger's story.
In other words, Henrik Lundqvist, who knew this divorce would be coming for sometime now, was ready to respond to this news the second after the Rangers put out their press release. Here's what Lundqvist said on Twitter:
As you'd imagine, there's a ton to talk about here!
I guess the most important thing, when it comes to the Rangers having to issue this press release, I thought they handled this tough decision, with pure class and with respect for what Lundqvist has meant to this franchise. This was a very calculated move and the Rangers kept Lundqvist abreast of the situation every step of the way. It's not like Lundqvist was caught off-guard here (like a puck from Sidney Crosby off the back of his head) or anything. The Rangers allowed Lundqvist to be part of this decision. When you look at how the Rangers handled the dismissal of Eddie Giacomin 45 years ago, the way the Rangers handled this parting of the ways was night and day. I don't think even the most ardent Lundqvist fan can criticize the Rangers on the way they broke this news.
On a past blog, I covered a story where Mats Zuccarello kind of shamed the Rangers for their treatment of Lundqvist this season. It was thought that maybe Zuccarello was Lundqvist's orator. After all, they are close. While I'm sure Lundqvist isn't thrilled right now, I do think he's smart enough to understand that this is a business too. What I'm trying to get at here, is that I don't think you'll see any bad blood spilled, at least not publicly. Lundqvist may gripe to family and friends, but I doubt he'll say anything negative to the media about this divorce. It just had to happen. It was simply inevitable.
In my opinion, the two biggest angles to cover coming out of this news, are Lundqvist's time with the Rangers and the Rangers future going into the 2020-2021 season. Do you want the bad news or good news first? How about we do the glass half-empty stuff first and then close with the glass half-full stuff? After all, there's so much to be excited about right now, and I rather close this manifesto on a high note!
---
For two decades now, Henrik Lundqvist has been part of the Rangers in some form.
Originally drafted, now famously, in the seventh round, as the 205th overall pick of the 2000 NHL Entry Draft, Henrik Lundqvist would officially start his legacy with the Rangers on October 8th, 2005. However, before getting to that 3-2 overtime loss game to the Devils, it's important to know what led up to Lundqvist's debut and eventual 15 year run, as a goaltender for the NY Rangers. Let's start at the beginning.
At the end of the 1999-2000 season, the Rangers, despite high hopes and a heavy payroll, finished the season without a playoff berth. For the Rangers, even with all of their advantages in a non-salary cap league, this season would mark the third year in a row without a chance to play for the Stanley Cup. This season would not only mark the end of the coaching tenure of John Muckler, but it would also end the tenure of general manager Neil Smith, a Neil Smith that helped build the 1993-1994 Stanley Cup Championship NY Rangers team.
Three weeks prior to the 2000 NHL Entry Draft, the Rangers replaced Neil Smith with Glen Sather. I have said many things on Glen Sather in the past, with this blog covering a ton of Sather's follies: https://bluecollarblueshirts.com/62618/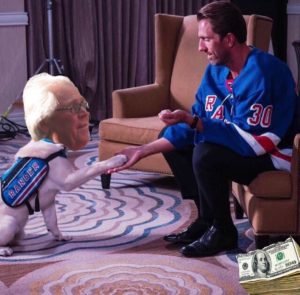 On record, Glen Sather is the General Manager that drafted Henrik Lundqvist. However, for all intents and purposes, it were the Rangers scouting team of that time that made this pick happen. After all, while Sather was fully entrenched in the daily on-goings, of both the NHL and hockey worlds, it's not like Sather was watching Frolunda games on a regular basis either.
After famously saying, prior to his Rangers hire, that "I'd win the Cup every season if I had the Rangers payroll", in his first two seasons with the Rangers, Glen Sather's Rangers failed to make the playoffs. Mike Richter, who was getting older, was the starting goalie during the 2000-2001 and 2001-2002 seasons. In the season that followed, the 2002-2003 season, Mike Richter would be forced to retire after a skull fracture and after enduring multiple concussions. The Rangers wouldn't make the playoffs in that season either, despite Sather's boisterous claims.
2003-2004 marked a new era for the Rangers in the net, albeit temporarily. With Richter retired, Glen Sather & the Rangers looked to Mike Dunham. When Richter was injured the season prior, Dunham became the starter, a role he continued after Richter's retirement. The Rangers would miss the playoffs this season too, again, after Sather's proclamation about how he'd win the Stanley Cup every season with the Rangers payroll.
After the Rangers failed to make the playoffs for the fourth straight year under Glen Sather, the NHL lockout happened. The NHL would not only lose their entire 2004-2005 season, but there would be no Stanley Cup Final either. GREED and the inability to negotiate a deal, tarnished the greatest trophy in all of sports.
Once the dust settled on the lockout season of 2004-2005, the Rangers were a completely different team. Gone was everyone left over from the 1993-1994 Stanley Cup Champion team, with Glen Sather ruthlessly trading Brian Leetch for basically nothing, just prior to the lockout. Mark Messier, who left and then returned to the team in 2000, was also gone, as the lockout led to his retirement.
When the puck dropped on the 2005-2006 season, the 1994 Rangers were already over a decade old. A new era of Rangers hockey was upon us. No one knew that a seventh round draft pick would soon become the face of the franchise. After all, that was never the original plan, at least not during this 2005-2006 season.
As you probably know by now, going into the 2005-2006 season, the recently acquired Kevin Weekes was anointed as the team's starter. Weekes, in interviews after his retirement, claims he was brought in as a "bridge" goalie, meaning to eat up games while Lundqvist got ready. However Weekes did not say anything of this sort when he was signed by the Rangers. In fact, with most of the hockey world finding other leagues to play in during the lockout season, Weekes did not risk injury by playing overseas. Weekes wanted to be 100% healthy and be the man between the pipes. In addition, Weekes had the opportunity to be the true successor to Mike Richter in net. It never happened.
On October 20th, 2005, and with only four games played into the season, Weekes was hurt and out with a groin injury. Henrik Lundqvist would get the nod and would never look back. While this wasn't truly a "Wally Pipp" situation here, because after all, Pipp was long beloved & with the Yankees for years before Lou Gehrig took over, Weekes would be relegated to the back-up goaltender role.
During that 2005-2006 season, Weekes had to do many interviews, talking about who the starting goalie of the Rangers was. Weekes would have to answer many questions pertaining to playing time, just like Lundqvist had to do during the 2019-2020 season. While Weekes thought he should've been the starting goalie (as any goalie should desire) the writing was on the wall. PLAY THE KID, which ironically, was a mantra that Sather & the Rangers would, in time, ignore – until this 2019-2020 season.
---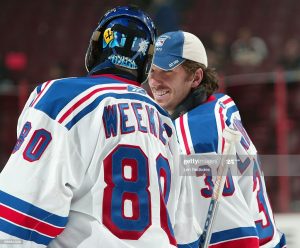 In Lundqvist's rookie campaign, he would play in 53 games, earning the starting role. Weekes, who entered the season as the starter, would play in 32 games. In the season that followed, Lundqvist would play in 70 games, while Weekes would play in 14 games. It was official, Lundqvist was the new successor to Mike Richter.
Even better for the Rangers, after seven seasons of missing the playoffs (8 years in total, including the lock-out) in Lundqvist's first two years with the Rangers, the team qualified for the playoffs, and really, would become a perennial playoff contender throughout most of the duration of Lundqvist's time with New York.
While Lundqvist was creating good vibes and times in New York, it should be mentioned that the league changed in his rookie year. The NHL became the last league, of all the four major pro sports in America, to institute a hard salary cap. It would be this salary cap that not only would pull the reins on Glen Sather, but ultimately, a salary cap that may have prevented Lundqvist from ever winning a Stanley Cup.
If you've read any of my 7896786867896 blogs on the Rangers, and on Lundqvist specifically, that's always been my biggest gripe about Lundqvist – the salary cap and Lundqvist's cap hit.
By the time Lundqvist would go on to sign his huge deal in December of 2013, the salary cap would be designed to punish teams who did things well. There was no leeway for teams that drafted well or built great teams.  Unfortunately, Lundqvist would wind up playing in an era where your salary cap hit was just as important as any other stat on the back of your trading card. Perhaps in a different era, Lundqvist would've won his Stanley Cup. Then again, maybe he was destined to be a great regular season goalie, only to not have his best when it mattered the most. After all, Lundqvist's playoff record is 61-67. That's not very regal.
---
After two seasons of Lundqvist now as the starter, the Rangers would move on from Kevin Weekes. In the three seasons that followed, Lundqvist would play over 70 games in each season, during the 2007-2008, 2008-2009 and 2009-2010 seasons. Lundqvist, who did have great talent around him at the time, was becoming a workhorse in net for the Rangers. Vezina nominations and an All-Star appearance would also come towards Lundqvist's way during this time. It was also in that 2009-2010 season, where the Rangers would fire head coach Tom Renney, replacing him with John Tortorella.
In Tortorella's first full year with Lundqvist and the Rangers, in the 2010-2011 season, Lundqvist's work load would be lessened, but not by much, as Lundqvist played in 68 games that season. In that same season, Lundqvist would join teammate Marc Staal in the NHL All-Star Game. Unfortunately, come playoff time, the Rangers would lose in the first round of the playoffs, as the Capitals made short work of the Rangers, winning the series by a final of 4 games to 1. However, the best was yet to come.
The 2011-2012 season would not only be Lundqvist's first near shot at the Stanley Cup with the Rangers, but this season would also be the best season of his career. With John Tortorella firmly in control of the team, Tortorella employed a strong defensive brand of hockey, where if you weren't playing defense and blocking shots, than you weren't going to play at all.
As most know by now, while the systems of Tortorella have been proven successful over the years, he also grinds and wears down his players. While Lundqvist, at least as of yesterday, was active in the NHL at the age of 38, his former defensemen and forwards haven't been as lucky, as guys like Dan Girardi and Ryan Callahan were forced to retire early.
With John Tortorella preaching defense over offense (many Rangers from this era have even commented on how Torortella would ride the offensively minded Marian Gaborik at this time) Lundqvist would win his first and only Vezina Trophy of his career. In Lundqvist's best season of his career, Lundqvist finished with a stat line of 62 games played, a 39-18-5 win-loss record, a GAA of 1.97 and a save percentage of .930. Of note, Lundqvist's 39 wins, his GAA and his save percentage were all career bests for Lundqvist. These were numbers he would never see again. In other words, Lundqvist peaked eight years ago. At the very least, John Tortorella was part of Lundqvist's best season of his career.
And quick side-bar here, this is why I always laugh at these people who say Lundqvist was better than Mike Richter. While Richter never won a Vezina, he also played in an era where you had three of the best goaltenders playing at their peak, in Patrick Roy, Marty Brodeur and Dominik Hasek. Playing on a team where defense and blocking shots were stressed, Lundqvist only won one Vezina. And there's that lack of a Stanley Cup on Lundqvist's resume too!
I'm not going to reprint stuff, word-for-word, that I've written in the past already, but really, when it comes to Lundqvist's one Vezina in an era where you really didn't have any dominating goalies, I have to refer you back to this blog: http://bluecollarblueshirts.com/12920/
Of note, in that blog linked above, I also give you my opinions on why I don't think Lundqvist is a Hall of Famer either. The short of my argument for people who don't want to read that blog linked above, it's this – when you look at comparable players and players who are not in the HOF today, there's no argument for Lundqvist to be inducted. However, if Roberto Luongo gets in one day, then Lundqvist is a slam-dunk. We'll see if the recency bias effects Lundqvist's HOF bid in the future.
---
In Lundqvist's best individual season, the Rangers would come two games from the Stanley Cup Final that year, losing in the ECF four games to two. The Rangers were arguably beat up by the time they reached the 2012 Eastern Conference Final, but at that time of the year, so is every other team. Of note, after Mike Richter and his Rangers dispatched Brodeur in 1994, 18 years later, Brodeur bested a Lundqvist who was in his prime during this series.
The 2012-2013 season would be John Tortorella's last season with the Rangers. In an abbreviated season, due to another NHL lockout, albeit a lockout that didn't deprive hockey fans of a Stanley Cup Final, the Rangers were bounced out in the second round of the playoffs, as they were steamrolled by the Bruins, four games to one. In the off-season that followed, after Lundqvist complained about Tortorella (and other players complained too, but Lundqvist's voice was the loudest) Torts was fired four days after the Rangers loss to the Bruins. (For more on this story, Google Lundqvist/Tortorella firing. You will find all of the stories about Lundqvist wanting Torts out of town from this time.)
It was reported after the dismissal of Torts, that Rangers owner James Dolan did not want to fire Torts. However, because his biggest star wanted Torts out, Dolan had to approve of Sather's decision to move on. Ironically, Lundqvist's best years of his career came under Tortorella. While the Rangers, as a team, would go on to have deeper playoff runs with new coach Alain Vigneault, individually, Lundqvist would soon be exposed a bit, by not having Torts system to make things easier on him.
---
Prior to Tortorella's firing, Lundqvist teased testing the free agency market. With the Rangers backing Lundqvist and firing Torts, Lundqvist was willing to negotiate a new contract. In a day that will live forever in infamy, on December 4th, 2013, the Rangers gave Lundqvist a seven-year contract extension. The contract would pay Lundqvist $59.5M overall. Starting with the 2014-2015 season, Lundqvist would be paid $8.5M a season, which would make Lundqvist the highest paid goalie in the league during the majority of the duration of this contract. (In the final years of Lundqvist's deal, goalies like Carey Price & Sergei Bobrovsky would get bigger contracts. However, neither Price or Bobrovsky were ever as high of their team's cap hit percentage, as Lundqvist was.)
In case you've been living under a rock, the root of my disdain of Lundqvist being on this team started with this contract. It is of my belief, that this contract prevented the Rangers from adding a piece or two, that would've put them over the top. It is also my opinion, that once this contract went into effect, the Rangers, as an organization, would coddle Lundqvist a bit. Anything good was because of Lundqvist. Anything bad wasn't Lundqvist's fault. And no player in team history had carte blanche to bury their teammates in the media, in the fashion Lundqvist did at times.
It was also at this point in time, where I started doing blogs about the Rangers. I originally wrote for a site that's no longer in existence today. After the 2014 playoffs were complete, I opened up this blog/site. You can really follow Lundqvist's game-by-game career from October 2014 and on, by visiting the archives of this site or checking out all the blogs, month-by-month, by clicking the links located on the right hand of this site.
With Alain Vigneault now at the helm, the Rangers had their Cinderella run in 2014, which led them all the way to the Stanley Cup Final that year. While some fans will say that AV inherited a strong team built by Tortorella, it was AV that helped bring these Lundqvist era of Rangers to the SCF. Unfortunately, the Rangers would lose the Stanley Cup Final on my birthday of that year, as the Kings ousted the Rangers in five games, as the Kings won the Stanley Cup on June 13th.
Of note here, after giving Lundqvist his massive deal, the Rangers would not do the same for their captain of the time, in Ryan Callahan. The Rangers would deal Callahan to Tampa for Marty St. Louis. This trade would work out fantastic for the Rangers, as Marty St. Louis was perhaps the hero of these 2014 playoffs and was a big part of the Rangers Presidents' Trophy run during the 2014-2015 season.
---
In what's worth mentioning here, regarding this 2013-2014 season, while Lundqvist was still the star of Broadway, his back-up goaltender of the three previous seasons, in Marty Biron, retired. Replacing Biron was Cam Talbot, a Cam Talbot that was doing great work in Hartford. I think I may have mentioned Talbot's name once or twice on these blogs!
After getting a chance to sniff the Cup in the 2014 playoffs, Vegas odd-makers and Rangers fans both felt good about the Rangers chances in the 2014-2015 season. The team had their Cinderella run. Now it was time to prove that they were more than just Cinderella. It was time to eat up the league.
With the Rangers posting win loss records of 5-4 in October 2014, 6-4-4 in November of 2014, 9-3 in December of 2014 and 8-4 in January of 2015, things were looking good. However, on the final day of January, on January 31st, 2015, Henrik Lundqvist would take a puck to the throat. This injury would ultimately sideline him for over two months. The little known Cam Talbot was thrust into the starter's net, with many fans wondering if the Rangers would decline. I was not one of those fans!
---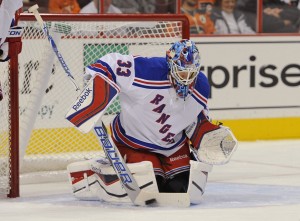 With Lundqvist out of the picture, the Rangers would go on their hottest and best winning streaks of the season and of the Lundqvist era. In February of 2015, the Rangers would go 10-2-2. In March of 2015, the Rangers would 10-4-1. And in one of my favorite memories of that season, because I was there, on April 7th, 2015, Cam Talbot and the Rangers beat the New Jersey Devils at The Rock in Newark, to win the Presidents' Trophy. While the Presidents' Trophy doesn't necessarily equate a team with Stanley Cup success, it was still a feather in the cap for this new team under Alain Vigneault.
It was also at this time when I first started getting the ire of the basement bozos of Ranger fandom. It was my belief, and as repeated about 76786789678968968 times by yours truly, that I thought the Rangers should've rode the hot hand into those 2015 Stanley Cup playoffs. Instead, the Rangers went back to the returning Lundqvist, who as usual, struggled in the playoffs. Come the 2015 ECF and with most Ranger fans and their mothers expecting a quick Rangers disposal of the Tampa Bay Lighting, the Bishop, as in Ben Bishop, the goalie of the Bolts at the time, took the King, and the Rangers lost the series in seven games.
While obviously, the lack of goal scoring in the Rangers two final home games of that series will never be forgotten, the Rangers could've put the Bolts away in six games. However, in Game 3 of the series, despite having multiple leads and five goals on the board, Lundqvist gave up six goals, including a brutal overtime goal from the blue line. Had the Rangers won that game, who knows what would've happened next?
And for all the talk about the lack of scoring in Game 5 and Game 7 of the series, it should be mentioned that after Lundqvist blew Game 3, the Rangers won Game 4 by a final of 5-1. The Rangers also won Game 6 by a final of 7-3. In other words, the Rangers were able to score on Bishop, but for some reason, Bishop saved his best work at M$G. With the Rangers dedicating nearly 13% of payroll to Lundqvist, their star player wasn't able to out-duel Bishop. Perhaps if Lundqvist didn't have an insane contract, the Rangers could've had an extra piece to their puzzle. (Also of note, this was the year that Zuccarello nearly lost his career in. The Rangers definitely missed Zucc big time during this playoff run.)
I know I've said the following 67896786879696 times in the past, but I'll say it for the last time here, when talking Lundqvist and that contract.
I said this then, I've said it many times since and I'm saying it again here – not one Top 5 paid goalie has won a Stanley Cup in the salary cap era. Three rookie goalies have. (Matt Murray twice, as he wasn't considered an official rookie during his first Cup win and Jordan Binnington.) For whatever reason, and for all of these chart nerds that spew these useless analytics, the relation between a goalie's salary cap hit and winning a Cup has always been ignored.
Even as time went on, the Rangers continued to build around Lundqvist, while moving on from other players. Year-after-year, the Rangers would watch teams from their own division win the Cup, teams that built around a forward and not a goalie.
I always wanted Cam Talbot to start in those 2015 playoffs. I wish I had a DeLorean and an alternate 2015 timeline, just to see if the Rangers would've won the Cup with him in net. As we'd see then, and as we'd see as time progressed, for whatever reason, the Rangers just always played better in front of goalies that weren't Lundqvist. Whether it was Talbot, Raanta, Georgiev or Shestyorkin, the Rangers always had extra pep in their step whenever Lundqvist wasn't around. What was the cause of this? Who knows for sure? It's always been my opinion that as time went on, and as Lundqvist got older and became a married man with kids, socially, he wasn't with these guys. As any Stanley Cup champion will tell you, team bonding is a huge factor in winning.
And to be clear here, I'm not knocking Lundqvist for putting his family first here at all. Don't twist what I'm saying here! More power to him. All I'm saying here, is that Lundqvist was just in a different stage in life, than most of his younger teammates.
I mean, while Lundqvist was certainly much older than his 2019-2020 teammates than he was with his 2014-2015 teammates, even if you go back to this period of time, you had pictures of Talbot & McDonagh hanging out. You had that photo of the team hanging out on New Year's Eve while on a plane, a photo that Lundqvist wasn't in:
I think this is where the disconnect with Lundqvist started. He was already starting to become the old guard, while new faces joined the roster. Outside of hockey, in addition to raising a family, Lundqvist also had other interests to attend to, such as restaurants and fashion. It just seemed like when the other teammates were off doing things, Lundqvist was never part of these activities, outside of a random team-mandated charity event, like Casino Night.
Again, I'm not knocking Lundqvist here, I'm just stating his life was becoming different. After all, when he was younger, he was often hanging out with Sean Avery In the latter years of his Rangers career, Lundqvist never had someone like Avery around, until his friendship of necessity spawned between himself and Zuccarello.
I mean after all, for all the talk about the Lundqvist/Zuccarello bromance that flourished in Zucc's last two years with the team, it wasn't until the Rangers traded Zuccarello's former roommates, in Derrick Brassard & Carl Hagelin, where Lundqvist & Zuccarello really connected. At that point in time, Zucc himself became part of the old guard too.
Sadly, after the 2015 ECF, the Rangers had peaked. While Ranger fans still had hope for another Cup run, Glen Sather saw the writing on the wall. The window was closed. Sather would step down as Rangers GM after these playoffs, with Jeff Gorton becoming the general manager of the club. While we wouldn't know it then, the Rangers would slowly rebuild and retool a bit, before going all-in on the team's eventual rebuild, which historically, went down in February of 2018, as a result of "The Letter". However, before the letter, the Rangers were already making moves, such as the 2017 NHL Draft day trade of alternate captain, Derek Stepan.
---
After the 2015 playoffs, I kept hammering home my points about the salary cap and high-priced goalies. Some listened, some could not take off their rose-colored and heart-shaped glasses for the King without a crown. Even as time went on, and it was obvious that Lundqvist was declining, many Ranger fans chose to ignore that fact too.
I am not a fan of analytics and all of the foo-foo charts. I am a fan of the black and white stats and facts. Here are the facts. Ever since Cam Talbot's run in 2015, the Ranger back-up goalies out-played Henrik Lundqvist throughout the duration of Lundqvist's contract. In essence, Lundqvist would be rewarded for what he DID, and not what he would be able to DO.
Take a look at these stats:
In nearly every single year of Lundqvist's new contract, not only did the back-up goalie have a better save percentage than Lundqvist, the back-up goalie also had a better GAA too! And let's not forget, in most of these years, Lundqvist was either making four times or eight times the amount of money as his back-up. As we'd see around the league, the disparity among back-up goaltenders and starting goalies were becoming razor thin.
In this era of the NHL, it's not a one goalie league anymore. This isn't the Original 6 era. Teams have plenty of quality goaltending options available, and for much less than a 10%-13% salary cap hit. When the Rangers decided to make Lundqvist the highest paid player & biggest cap hit on their team, it was the equivalent of drafting a kicker with your first pick of your fantasy football draft. For an NHL team to win the Stanley Cup in 2020, teams must invest in an elite forward, and not with their goaltender positions.
I mean, just look at this year's playoffs. While Anton Khudobin was known, it's not like he was ever a starter either. Look at Vancouver and Thatcher Demko, who came out of nowhere. When building a team, there are so many quality goaltenders out there, that you don't have to go nuts with your payroll on one.
---
In the 2015-2016 season, the Rangers traded Cam Talbot, as he became a starting goalie in Edmonton, where he would set the franchise record for most wins in a season. Joining the Rangers as the back-up goalie would be Antti Raanta, who after winning a Cup with Chicago, was eager to leave and get more playing time.
The Rangers would qualify for the Stanley Cup playoffs in 2016, but that's all they did. In Lundqvist's worst playoff performance of his career, the Penguins absolutely massacred him in the first round of the playoffs, chasing Lundqvist out of multiple games. Lundqvist would post a save percentage of .867 and would finish up with a GAA of 4.39. Like Talbot the year prior, coach Alain Vigneault should've started Raanta, the hotter goalie of the time. However, by then, the Rangers had already subscribed to the theory of that it's better to lose with Lundqvist than try to win without him.
If the 2016 playoffs were bad, the way the 2017 playoffs went may have been worse.
---
In the 2016-2017 regular season, Raanta was obviously the better goalie of the team. He had a higher winning percentage and save percentage than Lundqvist. Raanta's GAA was also half a goal better than Lundqvist too. However, as usual, none of that stuff mattered at playoff time, as AV showed off his old dog in Lundqvist, rather than taking the old dog and putting it out of his misery behind the barn. While starting Lundqvist in the playoffs wasn't surprising, it should be mentioned in this season, that AV benched Lundqvist for multiple games, even starting Raanta on both ends of a back-to-back road trip against Winnipeg and Chicago. (Raanta won both games.)
To AV's credit, Lundqvist was "vintage" in the first round of the 2017 playoffs, with vintage being a word that implies that these great showings didn't happen as often in the present day. The Rangers and Lundqvist eliminated the Montreal Canadiens in the first round of the 2017 playoffs, with Lundqvist looking nearly as good as ever. However, in the next round of the playoffs, against the Ottawa Senators, Lundqvist imploded and became the bitch of Jean-Gabriel Pageau.
In a series that still gives me a rash and the dry heaves to this day, the heavily favored Rangers were upset by the Ottawa Senators in the second round of the 2017 playoffs. In this series, Henrik Lundqvist blew every one goal and two goal lead imaginable, in all four of the Rangers losses. Lundqvist, similar to the 2014 SCF, lost every OT game of this series too. This series was just sickening.
While it's debatable if the Rangers would've been able to knock off Pittsburgh in the 2017 ECF, Lundqvist absolutely choked this series away, while the better goaltender of this Rangers season watched from the bench. Following this loss of monstrous proportions, Raanta would be traded to Arizona. Also traded to Arizona was Derek Stepan, the same Derek Stepan that told Lundqvist to "calm down and relax", after Lundqvist was going nuts after blowing another game.
---
The 2017-2018 season is a season I've recapped previously on this blog. This was the year of the letter and the eventual teardown of many of the old guard, including Rangers captain Ryan McDonagh, who just recently won a Cup with the Tampa Bay Lightning.
Ondrej Pavelec, who was thought to be the Rangers back-up goalie of this season, ultimately broke down and would retire after this season. However, the Rangers gave the little known Alexandar Georgiev a crack at net. Georgiev showed promise and would go on to finish the season with a better save percentage than Lundqvist.
It should also be noted here, that just like Raanta's run with the Rangers, we started to see Georgiev face the top teams of the league, while Lundqvist would play the bottom-of-the-cellar teams. This trend would continue throughout Lundqvist's tenure with the Rangers. (Refer to my game-by-game recaps for all of the evidence. While Lundqvist would start against some tough teams, the majority of the time, as in 85% of the time, it was the back-up goalie taking on the top teams, with Lundqvist taking on the last place teams.)
In another note, when the Rangers finally threw in the towel on the 2017-2018 season, Lundqvist was asked if he'd like to waive his no-move clause and go to a contender. Lundqvist refused. Lundqvist would be asked this question two more times during his final years with the Rangers, and on each occasion, Lundqvist chose to stay. I bring this up here, because during these last few years, ever since "the letter", I always see the Cult of Lundqvist say, "HE DOESN'T DESERVE THIS!" Well Lundqvist had a chance to leave, and he refused. He could've went to a contender two seasons ago, and chose not to. However, for the Cult of Lundqvist, they never let the truth get in the way of their narrative.
---
At the end of the 2017-2018 season, the Rangers would fire Alain Vigneault and hire David Quinn out of the college ranks. DQ would be tasked to be the bench boss of this rebuild and help to grow and define talent. He also had to deal with placating Henrik Lundqvist, which wasn't fair. After all, if you're going to rebuild at every position, with the hopes of creating a new core and a new perennial Cup contender, how can you do that if you still have to use an old goalie? It's not like the Rangers were featuring older forwards or defensemen, at the expense of young talent.
The 2018-2019 season came and went, and for the first time in the Lundqvist era, the Rangers missed the playoffs in two consecutive seasons. While the mission was to develop talent, Henrik Lundqvist remained the starter, despite the team playing better in front of Georgiev and with Georgiev having a better winning percentage, save percentage and GAA than Lundqvist. It just made no sense to keep starting Lundqvist here, as there was no chance at the playoffs. Just like the forwards and defensemen, it made more sense to grow a new goaltender too.
While Alexandar Georgiev was commendable this season, for NYR management, he still wasn't enough. Enter CZAR IGOR SHESTYORKIN!
---
In the off-season that followed the 2018-2019 regular season, the Rangers made it official – the heavily touted CZAR IGOR SHESTYORKIN had signed a deal to leave Russia and join the Rangers. If anyone was going to bump Lundqvist from his throne, it was going to be the CZAR! However, as usual, CZAR IGOR, like every other back-up goalie of the Lundqvist Era, was stunted a bit. CZAR IGOR, who was ready for the NHL since day one, would have to waste time in Hartford. Who knows, had Igor been here all season, perhaps the Rangers would've been a higher seed in the playoffs? Then again, if this had happened, perhaps the Rangers don't land the first overall pick of the 2020 NHL draft either!
After Igor bided his time in Hartford, and after a disastrous Western Canada road-trip by the Rangers, David Quinn had enough, as he asked Jeff Gorton to bring in CZAR IGOR. On January 7th of 2020, Igor would make his debut against one of the best teams in the NHL, in the Colorado Avalanche. Igor and the Rangers would win that game. Igor would then finish the season with a 10-2 record, with his second loss deserving an asterisk, as it was his first game back after a car accident.
By now, we all know how the 2019-2020 season played out for the Rangers. If you don't, just refer to the archives of this site.
With CZAR IGOR & Alexandar Georgiev being extremely affordable (and young) goalies for the Rangers, the decision the Rangers should've made five years ago was finally made today. The Rangers have said goodbye to Henrik Lundqvist. However, by not making this move five years ago when they should've, instead of receiving a haul back in return, the Rangers are now adding dead cap space to their books. At least when the Rangers waived Eddie Giacomin, it didn't effect their bottom line.
---
This is now CZAR IGOR's team, and he looks capable of carrying the torch, a torch that has included great goaltenders such as Dave Kerr, Chuck Rayner, Gump Worsley, Eddie Giacomin, John Davidson, John Vanbiesbrouck, Mike Richter and Henrik Lundqvist himself. If there is anything that concerns me about Igor moving forward, it's the injuries, but that's a topic for another blog.
For Henrik Lundqvist, he definitely leaves behind a legacy. While I don't think he's a lock for the HOF, he definitely is a lock to have his jersey retired by the Rangers, the second that moment becomes available.
Lundqvist is both a product of his era and a product of playing in New York. While Lundqvist has nearly every Rangers goaltender record to his name, because of the salary cap, he doesn't have that elusive Stanley Cup to his name. And as I've also said in the past, would Lundqvist be as big, league-wide, had he and Roberto Luongo flip-flopped cities? After all, Luongo had a similar career to Lundqvist. However by playing exclusively in small markets, Luongo is not nearly as revered or talked about as Lundqvist is, a Lundqvist who played in the biggest market in all of the NHL. (And that includes Toronto and Montreal, as the Rangers remain the most profitable team in the league.)
With any news item, there's always going to be a recency bias. As I write these words today, I see young fans (and even media members) saying how Henrik Lundqvist is the greatest Ranger of all-time. It's like these people don't know the existence of Brian Leetch. I also see fans saying that Lundqvist deserves his jersey in the rafters of M$G before anyone else. To me, and in a topic I've often talked about on these blogs, that's a slap in the face to guys like Frank Boucher, the Cook brothers, Bryan Hextall, Emile Francis & Lester Patrick. To a lesser extent, guys like Brad Park, Ron Greschner, Edgar Laprade, Ching Johnson & Chuck Rayner probably deserve this honor too, although I wouldn't rank any of these guys above Lundqvist, when it comes to the impact they made on the Rangers.
When it comes to where Lundqvist's legacy ranks with the Rangers, gun to my head, he's probably in the Top 15, or just outside of it. After all, did he mean more to the Rangers than Frank Boucher, Bill Cook, Bun Cook, Bryan Hextall, Brian Leetch, Adam Graves, Mark Messier, Mike Richter, Rod Gilbert, Jean Ratelle, Vic Hadfield, Eddie Giacomin, Andy Bathgate, Harry Howell and Dave Kerr did in their days? If anything, you could argue that Lundqvist was a compiler, as when that contract went into effect, he never came close to posting the same stats from the prime of his career again. And again, the back-up goalie was posting better stats than Lundqvist during Lundqvist's latest contract too.
And really, if you haven't already, take a deep look at Lundqvist during his most recent contract. For the majority of that contract, he was the highest paid goalie in the NHL. During this time, he wasn't even nominated for the Vezina once, with his last nomination coming at the end of the 2012-2013 season. Simply put, while Lundqvist's first half of his career was excellent, the second half of his career was anything but. Goalies around the league, both of the starting and back-up variety, routinely out-played him and posted better stats. And you can't even blame the team in front of him either, as his own back-ups had better stats than Lundqvist too.
---
Finally, as a result of today's news, I can now look at Henrik Lundqvist's time with the Rangers historically, rather than in the present. While I'm aware of all of his accomplishments, I care more about the Rangers winning the Cup. I never thought it would happen with that contract, a point that has now been proven true.
When I look at Lundqvist's career as a Ranger, I think it's a shame that he was never the same player after the 2011-2012 season. Had he been, maybe the Rangers win the Cup in 2014 or 2015. However, by the time Lundqvist got to those years, where the team caught up to him a bit, he declined. The contract, because of this salary cap world, is something that will always stick with me.
As far as my greatest Henrik Lundqvist memory in person, and I saw a lot of them, including playoff wins, I go back to April 13th, 2013. On that date, Dan Girardi scored a game winning goal, the only goal of the game, against the Islanders in overtime. Lundqvist made 29 saves in the shutout, while Isles goalie Evgeni Nabokov made 19 saves off of 20 shots. While these numbers might not sound impressive (I've seen Lundqvist post 40+ save shutouts in person) if you go back and watch this game, none of these saves were easy. This was a pure goaltenders duel, where each shot on net could've been a goal. Of course, beating the Islanders in their own barn heightens my fondness of this game.
---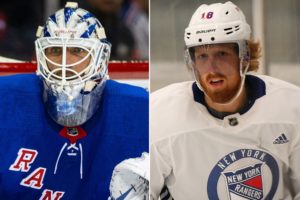 As far as where Lundqvist goes from here, it's anyone's guess. Lundqvist's agent has left all options available. That said, as talked about last blog, Joel Lundqvist, Henrik's brother, said a return to Frolunda wasn't in the cards.
I've talked so much about Lundqvist's future during my most recent blogs, so instead of saying everything all over again, here are my most recent blogs, in case you want to read them:
---
---
---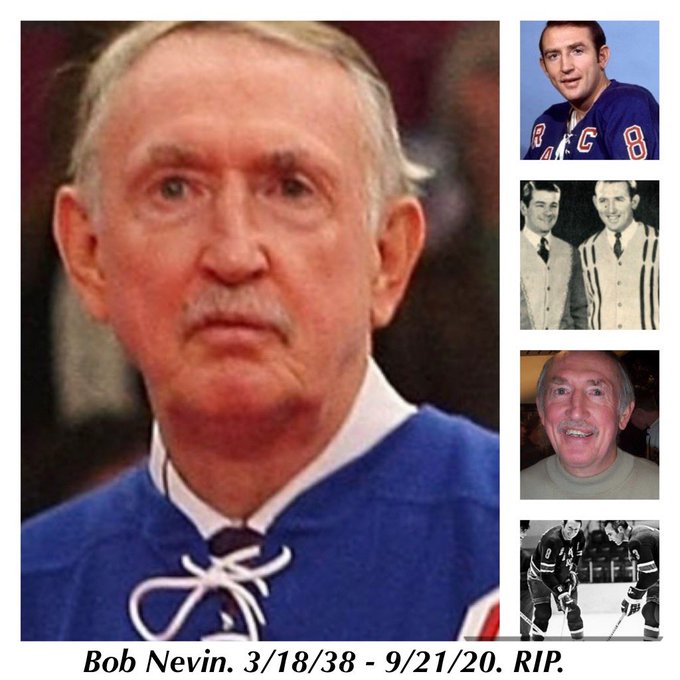 ---
---
I do want to make mention of this. When the Rangers traded Marc Staal over the weekend, Staal approved a trade to Detroit. Furthermore, the Wings took his full $5.7M salary cap hit. Today, the Rangers couldn't find any suitors for Lundqvist, at least not at $4.25M, which would've been his cap hit had the Rangers traded him and retained half of his cap hit. I said this would happen, because after all, why would a team take on a $4.25M cap hit for a goalie long past his prime, when they can take a chance on him on the cheap? With Lundqvist getting his money by the Rangers, it's easy to see Lundqvist signing a one-year deal with another team for $1M-$2M a season.
As far as the buy-out goes, the Rangers eat $5.5M in dead money this season ($3M in savings) and $1.5M next season. With the trade of Marc Staal and his cap hit, the dead space on Lundqvist's deal is pretty much a wash.
When it comes to all the dead cap space the Rangers have next season, there's this:
The NY #Rangers have now consumed 15.9% ($12,994,444) of their total available cap space for 2020-21 as a result of player buyouts.

Shattenkirk – $6,083,333
Lundqvist – $5,500,000
Girardi – $1,111,111
Spooner – $300,000
Richards – $0 (compliance buyout)https://t.co/QZwIPWiV0y pic.twitter.com/MtpgDmwPMe

— CapFriendly (@CapFriendly) September 30, 2020
While $13M is alot of money, for the Rangers, they have so many guys on entry level contracts, and again, because of the trade of Marc Staal, it's really not that bad. That Shattenkirk deal is a killer though. It's just a shame the Rangers didn't trade Lundqvist years ago, when they had a chance to get a return.
Of course, everyone is talking about Lundqvist signing a one-year deal with a contender. Previously, I explained why Lundqvist going to Calgary, Colorado or Carolina would make sense for each party. While I don't blame Lundqvist for taking this last big pay day of his career (I said this would happen) if he does retire after this, the Rangers are still on the hook for his money.
In other words, Marc Staal did the Rangers a favor. If Lundqvist retires now, as usual, money and not the good of the Rangers, came first for him. That said, based on the news that's out there, I don't see Lundqvist retiring. I still think he wants that shot at the Cup, a Cup that would make him an absolute lock for the HOF.
---
While some Ranger fans are crying into their phones right now, I'm jubilated. This move had to be done. Not only did the Rangers move on from Marc Staal, the Rangers have now moved on from Lundqvist, who had the worst contract on the team. This was both a HOCKEY move and a SALARY CAP move, with Igor Shestyorkin ready to go.
I understand the sentiment for Lundqvist, I truly do. While I will really expand on this on a future blog (this blog is way long enough already) the Rangers are really geared up to make a run here. It wouldn't surprise me if they won the Cup next season!
The Lundqvist Era is over. Who becomes the new face of the franchise? Panarin? Igor? Zibanejad? LaFreniere? This is a good problem to have.
With talent such as CZAR IGOR, Artemi Panarin, Mika Zibanejad, Chris Kreider, Tony DeAngelo, Adam Fox, K'Andre Miller, Alexis LaFreniere, Kaapo Kakko, Vitali Kravtsov, Ryan Lindgren, Filip Chytil and whatever free agent Jeff Gorton lands this off-season, collectively, all of these guys will become the new core & era of Rangers hockey. DQ, Gorton & JD have this team flying in the right direction. Every Rangers fan should be pumped!
I also should add here, with Jeff Gorton being able to trade away Staal and with this Lundqvist buy-out, I 100% believe Gorton will somehow get Brendan Smith & his contract off this team too. If Gorton pulls that off, he erases all of these bad contracts, that were once thought to come off the books in the summer of 2021. By making these moves now, Gorton has sped up the rebuild by a year. Things are looking great in Rangerstown, USA.
---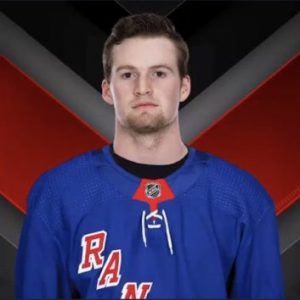 I'll get more into this Rangers roster, probably during my draft blog, when the Rangers take Alexis LaFreniere with their first overall pick of the 2020 NHL Draft. As mentioned, I thought this Lundqvist buy-out had to happen before this draft, because you didn't want to be answering questions about Lundqvist's future on that day. From now until Tuesday, when the draft takes place, the Rangers & the media can do all of their stuff on Lundqvist and then move on. Come draft day, LaFreniere becomes a Ranger and hopefully a big piece in the fifth Stanley Cup in Rangers history!
---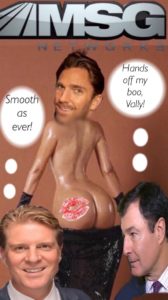 On closing on Lundqvist here, it's been real.
To answer a ton of emails and social media comments I got, which said, "WHO WILL YOU BITCH ABOUT NEXT?" My answer: no one. I finally got what I wanted and I truly believe the Cup is coming to New York. This rebuild has been fantastic and there's so much to be excited about. I feel that the Rangers have their nucleus and a great front office to end this 26 year drought without a Cup.
If you're still with me here, thanks for reading. My days of complaining about this horrible contract are over. I feel like a wave of calmness and serenity have washed upon this keyboard of mine! I can't wait to get back on the road to the Stanley Cup!
---
If you haven't already, subscribe to this blog for the next update:
Moving forward, outside of the promised 1988-1989 Rangers blog, I'll be back later this week. Isn't it amazing Suzyn, how this week has provided two huge NYR bombshells? I may have to hold back on this 1989 blog a week, as I'd like to recap the new episodes of "Watch Your Tone" and "Up in the Blue Seats", possibly in tomorrow's blog. I'm sure there will also be more fall-out on Lundqvist, from a news perspective. However as I said at the top of this, I'm done talking about his contract.
Next week, after the draft, I'll do something on the future of this team. If you got anything out of this tome, it's this – the Rangers are closer to the Cup than they've ever been since 2015.
I'll see you later this week for sure!
As always here, thanks for reading and…
LET'S GO RANGERS!
Sean McCaffrey
BULLSMC@aol.com
@NYCTHEMIC on Tweeter and on Parler