Greetings and salutations everyone and welcome to another blog here on BlueCollarBlueShirts.com. On Thursday night, on their last game of a four game road trip, the Rangers, in their second straight consecutive game, picked up a victory via the shoot-out. With the Rangers 3-2 shoot-out win over the Ducks tonight, coupled in with their exhilarating shoot-out win from Tuesday over the Sharks, for a rebuilding team, I would consider a 2-2 road trip as a step in the right direction.
I'll tell you one thing – when you're flying from LAX to JFK, the flight is much easier when you're on a two game winning streak, rather than being on a two game losing streak!
There's a lot to get into tonight, so first off, before I tackle the journey that are these manifestos, let me get you into a certain state of mind, via the art of classical music. Here is some warm-up music for you:
Going into this game with the Ducks, head coach David Quinn made a statement in his pregame press conference that I whole-heartedly agreed with, and I'm paraphrasing here –
"the players from the victory over San Jose deserve to be awarded with playing time tonight."
If you didn't see the game from Tuesday night, you can see my blog from that game, as well as my most recent blogs, by checking out the links below:
---
---
---
---
---
---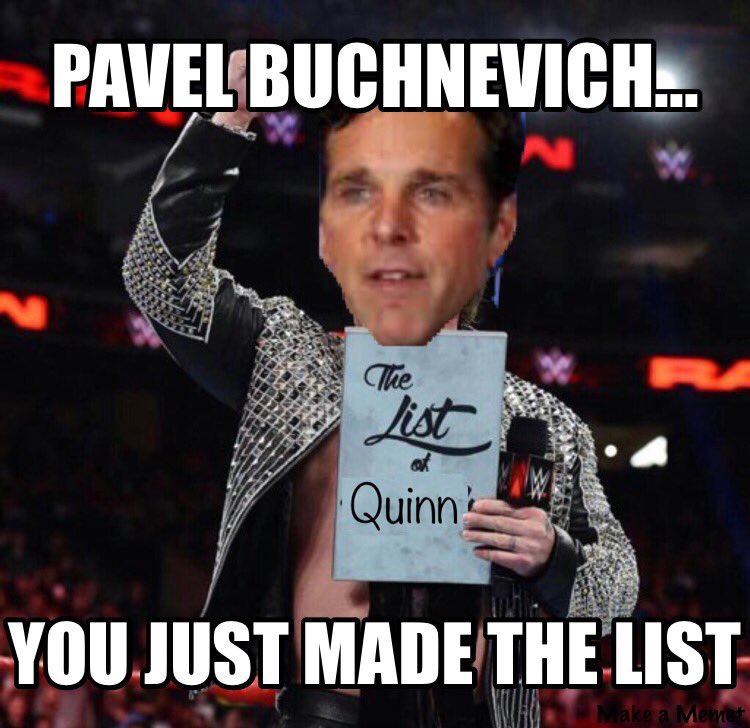 For the first time this season, sans the goaltender, head coach David Quinn sent out the same line-up as he did on Tuesday. How can you blame him?
I know, I know, I know, you can't over-exaggerate wins, and games like the one with the Sharks will blend in together as time goes on, but I can't stress this enough – that was one of the most exciting hockey games I've seen in some time. Again, check out the blog from Tuesday if you missed it.
Backing up my thoughts (and I write these blogs first, then check out the opinions of everyone else, as I don't want my original opinion being warped/skewed by someone else) were David Quinn, Henrik Lundqvist, Dave Maloney and John Giannone from the projects in Boonton. (The Boonton joke is a blog call-back.) Everyone thought that game with San Jose was that freaking good. I'm telling you, it was a game with as much theatrics as a Broadway play, as long as that play isn't called "Spider-Man After Dark."
Speaking of "After Dark", for the second straight late game in a row, the Rangers played another solid 60 minutes. While this win over the Ducks wasn't as exciting as the win over the Sharks, this game certainly picked up in the third period and had quite the dramatic finish. If you're one of the fans who traded hockey for sleep (I don't judge, everyone has different situations in life) you missed another great game.
As far as the "Scratch List of David Quinn" goes, Pavel Buchnevich remains the lone healthy scratch. McQuaid & Claesson remain scratches due to injury. Ditto Boo Nieves, who may be healthy sooner than later.
Quickly on "Bustnevich", as I went in-depth already on this in my last blog, if the Rangers keep playing like this, there is no reason to force him onto the roster. I'll get more into this at the end of this blog, but after two straight games like this, why tinker with the roster? I would run this same line-up on Sunday, when the Rangers return home to host Buffalo.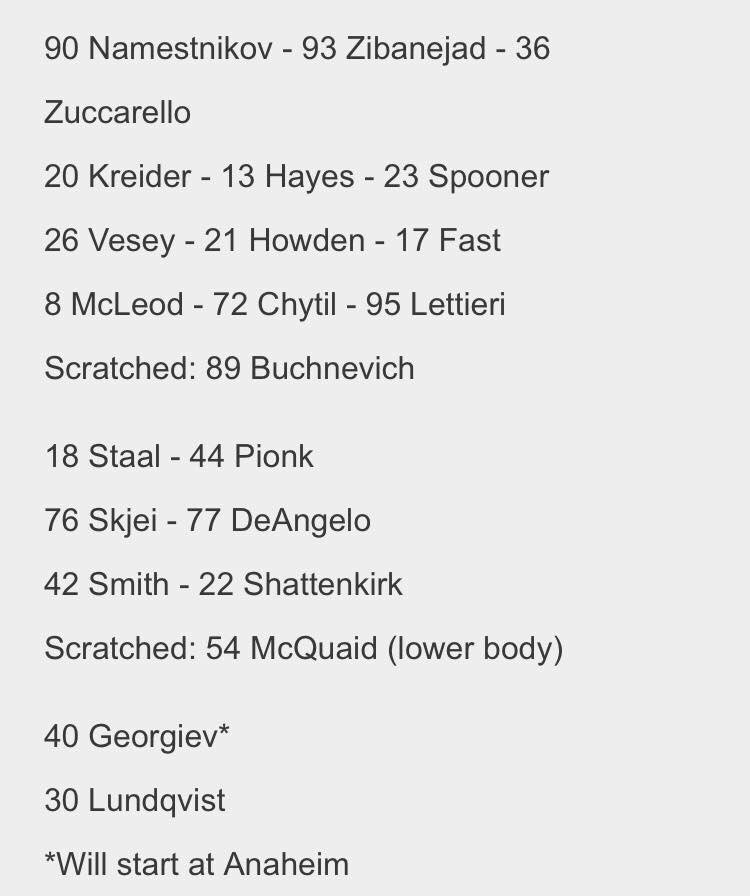 As far as any "news" going into this game, the big talk around Rangerstown was an article that Larry Brooks wrote, concerning Henrik Lundqvist. If you didn't see the article, you can read it here: https://nypost.com/2018/10/31/henrik-lundqvist-ends-any-hint-of-rangers-drama-im-all-in/
The article is pretty much an affirmation of what Lundqvist said previously – he wants to stay in New York. Of course, winning makes things easier, and that's the goal of Lundqvist and really, the goal of every Ranger on this roster. As I've said to death on these blogs – these players do not care about "the rebuild" or "tanking". They are playing for the now. That's the right attitude to have, even if, as fans, we want Jack Hughes in the 2019 draft.
On the latest episode of the "Bleeding Blueshirts" podcast, hosted by John Gianonne from the projects in Boonton & Dave Maloney, they talked about this article from Larry Brooks. What Brooks, Giannone & Maloney fail to mention, is that it is silly to rebuild around a 37 year old goalie, a goalie whom is the most expensive cap hit in the United States.
We're 13 games in now, and yes, Lundqvist has played well thus far, but when you're rebuilding, by starting Lundqvist, you're sacrificing the future.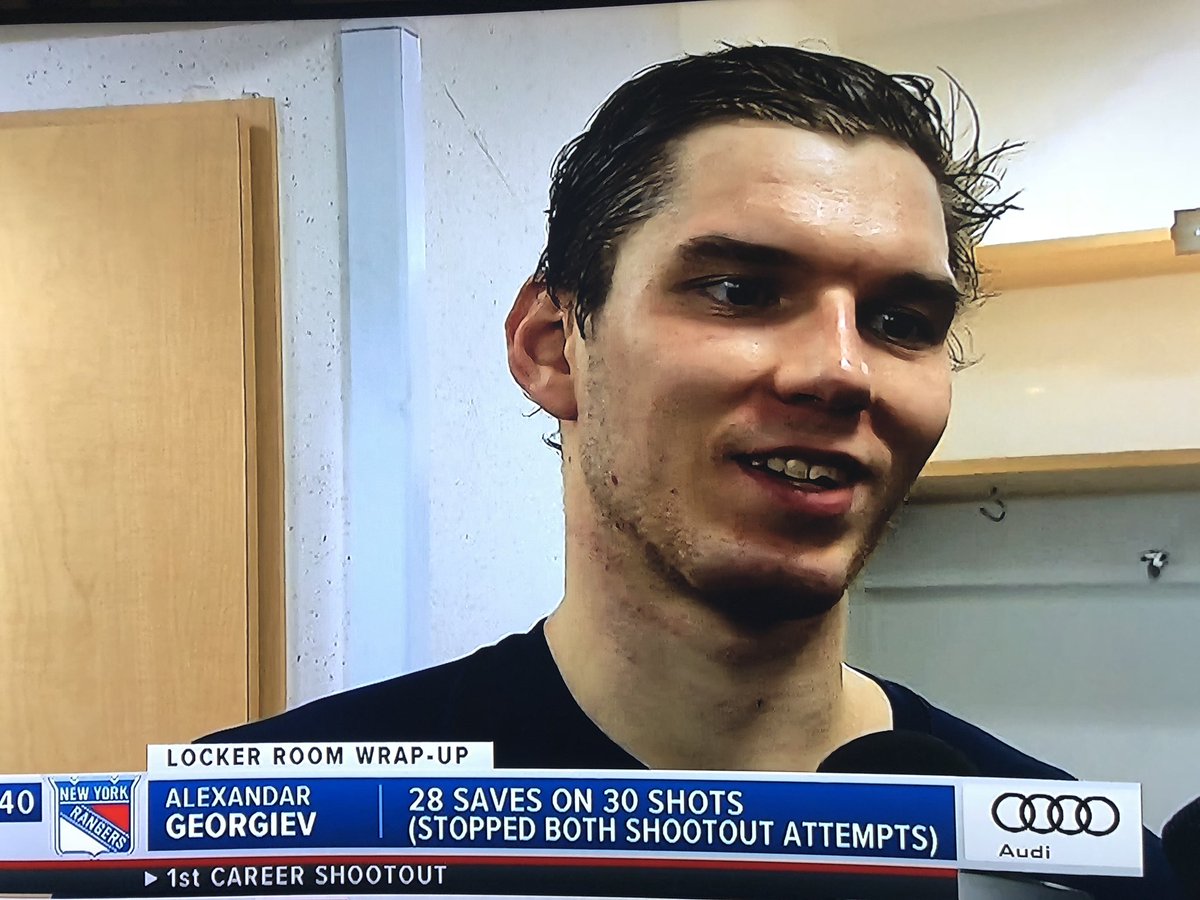 Put it this way – CZAR IGOR SHESTYORKIN has already said he's not coming to America to play in the AHL. So if Lundqvist wants to stay, and good for him, is that what's best for the team?
I don't know how any fan or expert or whoever; can honestly stand there and say that keeping Lundqvist is what's best for the future of the Rangers.
As the core of this team develops and as the Rangers start inserting new talent as the seasons go on, you should want a goaltender that's ready to go & at a peak level, come the start of the next decade. Even if you think Lundqvist can keep this up for two more seasons after this 2018-2019 season, you're taking minutes and developmental time from other goalies.
Let's say Georgiev just continues to get better this season while under the tutelage of the great Benoit Allaire. What happens next season when Lundqvist refuses to waive his NMC? Shestyorkin has said he's not coming to America to play in the minors. So does that mean that Georgiev, like Talbot and Raanta before him, moves on? Are we going to sacrifice another potential starting goalie? Furthermore, how does it help the development of Shestyorkin, if he's just here to back up a 37-38 year old goalie?
It's nice that Lundqvist doesn't want to uproot his life and the Stanley Cup doesn't mean anything to him. However, for Ranger fans who want that Stanley Cup, having Lundqvist hang around and keep us Cupless for a few more seasons, is a detriment to the future of the Rangers.
I've always said this, if the Rangers can trade Brian Leetch, they can trade a Cupless egomaniac goaltender too. I just don't see how this team understood that they had to move on from guys like Stepan, McDonagh, Nash, etc, but will always give Lundqvist the ultimate hall pass. Talbot and Raanta are examples of why you don't overpay a goaltender in today's NHL. Again, you can't halfway rebuild a house, and keeping Lundqvist here just keeps the house on wooden supports. Building around Georgiev & Shestyorkin will give you a concrete foundation for the future.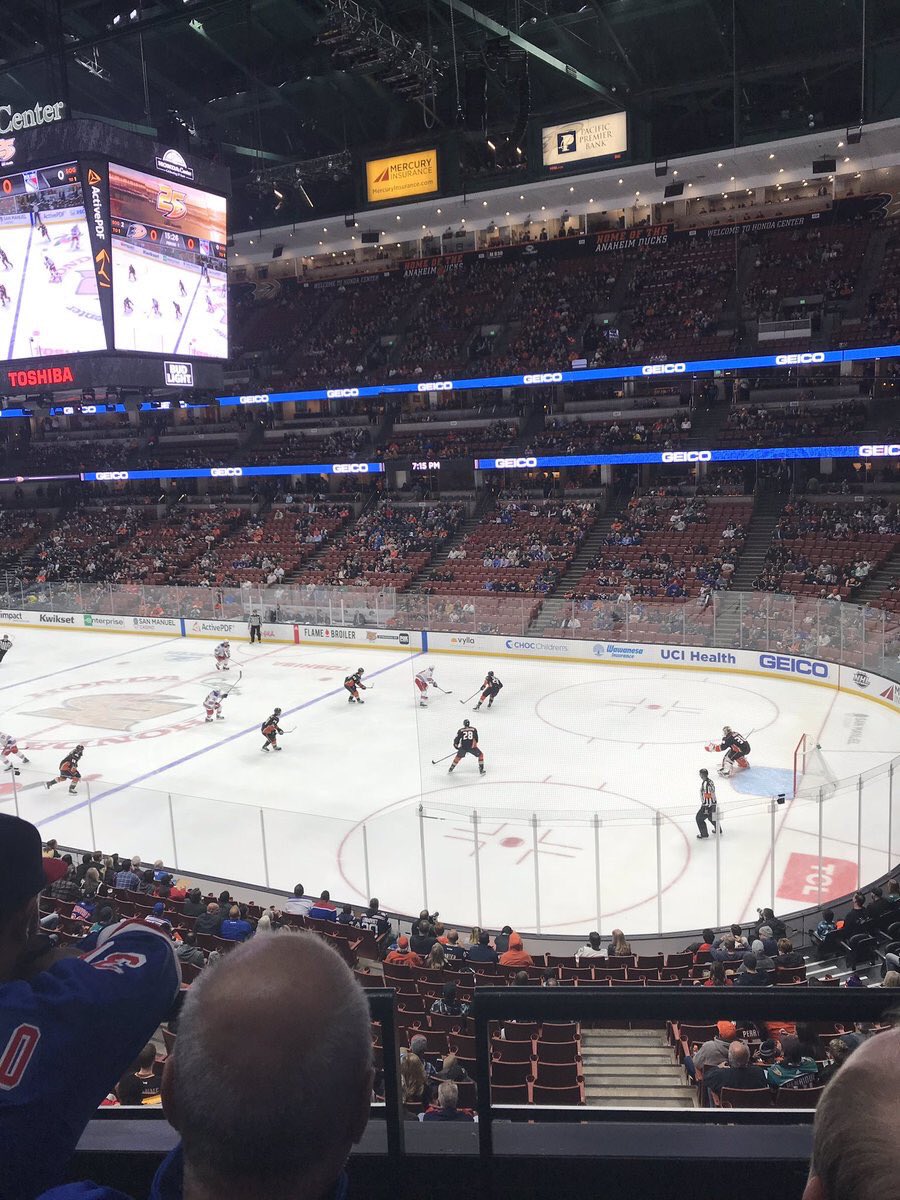 Quinn, who previously said he wanted to get Georgiev a start on this road trip, elected to give Georgiev a start against the hottest goalie in the league right now, in Ducks net-minder, John Gibson.  As stated in past blogs, if we have to keep Lundqvist here, I would like to see the goalies alternate, like Giacomin & Villemure once did, unless one of the goalies starts to slump. As we've seen already, you don't want to park Georgiev too long, as it can backfire. Georgiev needs regular NHL work.
Also, to be fair, the Ducks entered this game on a 6 game slide, but it's not like Quinn would know that when the Rangers lost to Chicago last week. As someone who doesn't watch the Ducks regularly, I can see why they are so bad, and it's really because of injuries. This may be a lost season for the Ducks and the Rangers may have a new competitor in the "Lose For Hughes" sweepstakes.
Before jumping into the meat and potatoes of tonight's game, as usual, here's the box score from ESPN.com:
SCORING SUMMARY:
1st Period
No Goals Scored
2nd Period
1:42

Kevin Hayes

(3)

(Power Play)

Assists: Brett Howden, Filip Chytil

1
0
12:31

Jakob Silfverberg

(4)

(Power Play)

Assists: Ryan Getzlaf, Rickard Rakell

1
1
14:29

Brett Howden

(3)

Assists: Jimmy Vesey, Marc Staal

2
1
3rd Period
19:34

Rickard Rakell

(3)

Assists: Cam Fowler, Ryan Getzlaf

2
2
OT Summary
No Goals Scored
Shootout Summary

Shootout GOAL scored by Mats Zuccarello on John Gibson
1
0

Shootout GOAL scored by Mika Zibanejad on John Gibson
2
0
PENALTY SUMMARY:
1st Period
17:52

Chris Kreider:

2 minutes for Boarding
2nd Period
0:45

Pontus Aberg:

2 minutes for Hooking

8:20

Andy Welinski:

2 minutes for Hooking

11:28

Anthony DeAngelo:

2 minutes for Interference

16:21

Hampus Lindholm:

2 minutes for High-sticking
3rd Period
11:07

Neal Pionk:

2 minutes for Interference
OT Summary
No Penalties This Period
GOALIE SUMMARY:
| | | | | | | | | | | |
| --- | --- | --- | --- | --- | --- | --- | --- | --- | --- | --- |
| SA | GA | SV | SV% | ESSV | PPSV | SHSV | SOSA | SOS | TOI | PIM |
| 24 | 2 | 22 | .917 | 19 | 0 | 3 | 0 | 0 | 62:49 | 0 |
| | | | | | | | | | | |
| --- | --- | --- | --- | --- | --- | --- | --- | --- | --- | --- |
| SA | GA | SV | SV% | ESSV | PPSV | SHSV | SOSA | SOS | TOI | PIM |
| 30 | 2 | 28 | .933 | 25 | 1 | 2 | 0 | 0 | 64:42 | 0 |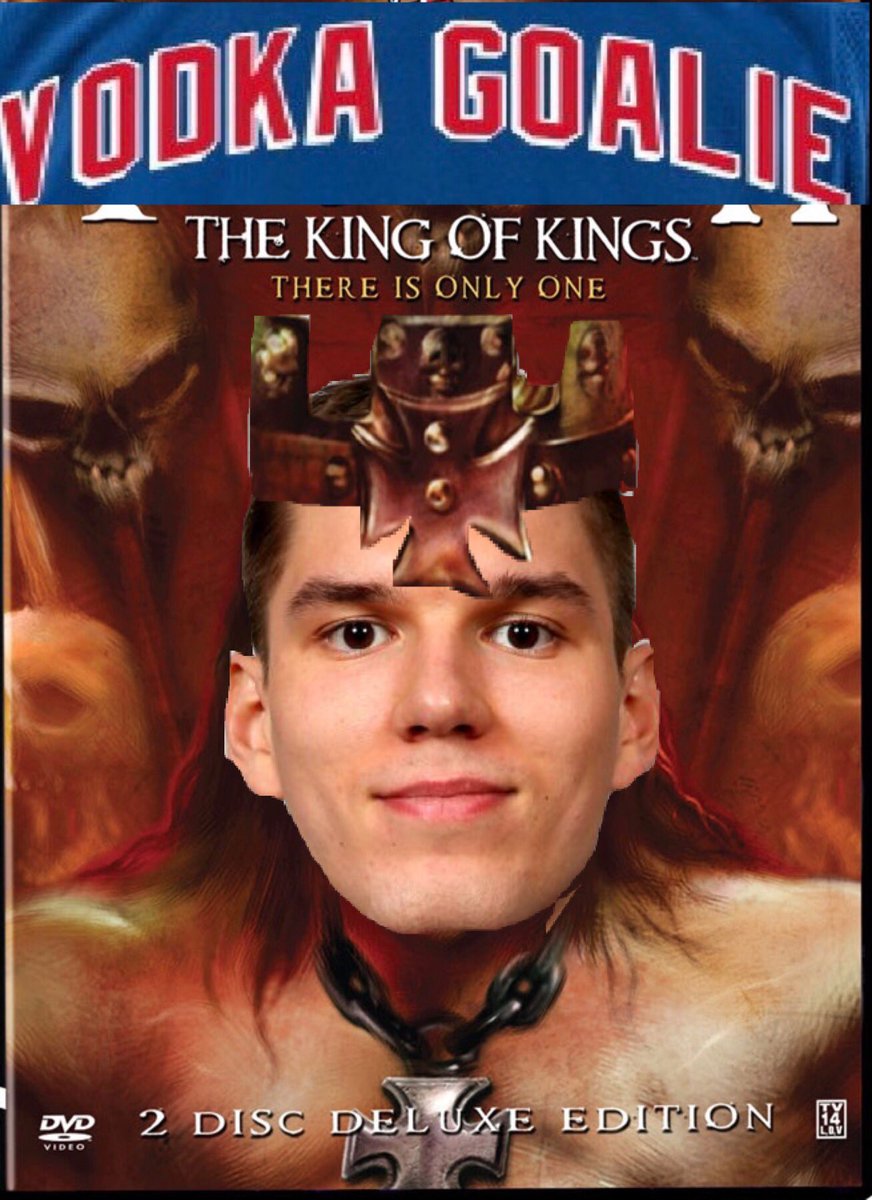 As usual, let me talk about the MSG Networks. Whereas MSG Networks opted for a 30 minute "on location" pregame show with Giannone & Maloney on Tuesday, the network decided to do a short pregame show for this game. The pregame show started immediately after the first place (Tavares who?) Islanders win over the Pittsburgh Penguins. Seems to me that MSG Networks is skimping on money, which is why I guess the rich stay richer. It's not like the MSG Networks is a floundering money loser of a network. They are one of the more profitable networks, yet elected to short change their coverage of another west coast game.
In other words, the lights stayed off at the studio on 33rd & 7th, as Vally and Pidto had another night off. That's truly a shame, especially when it comes to Vally, as the Rangers just strung two back-to-back excellent goaltender performances.
Of note, John Giannone is sporting the skin color that's a mixture of Hulk Hogan and Donald Trump. That California sun has served Boonton's finest very well.
On Rosen and Micheletti, Micheletti seemed tired, and possibly depressed. With no Lundqvist in this game, he had nothing to talk about. There was also a stretch in the first period, where it seemed like both Sam and Joe fell asleep. However, I can't blame them, as the first period was a snore-fest.
In all, I felt the pregame show rivaled the efforts of a high school A/V club. They didn't tell you the line-up. They didn't even mention that Georgiev was playing until puck drop.
And yes, I'm pro Ron Duguay all the way, but these MSG Network pregame shows have been terribly produced and severely lacking all season. Shit, after these last two games, let Valiquette break down these games from home, like he's Mike Francesa on his app. When you have goalie performances like this, I really do want to hear from Vally, despite all my chart jokes and the ribbing that I give Vally on these blogs.
Oh and speaking of Mike Francesa, whenever the Rangers play the Ducks, I'm always reminded of this call, from five years ago: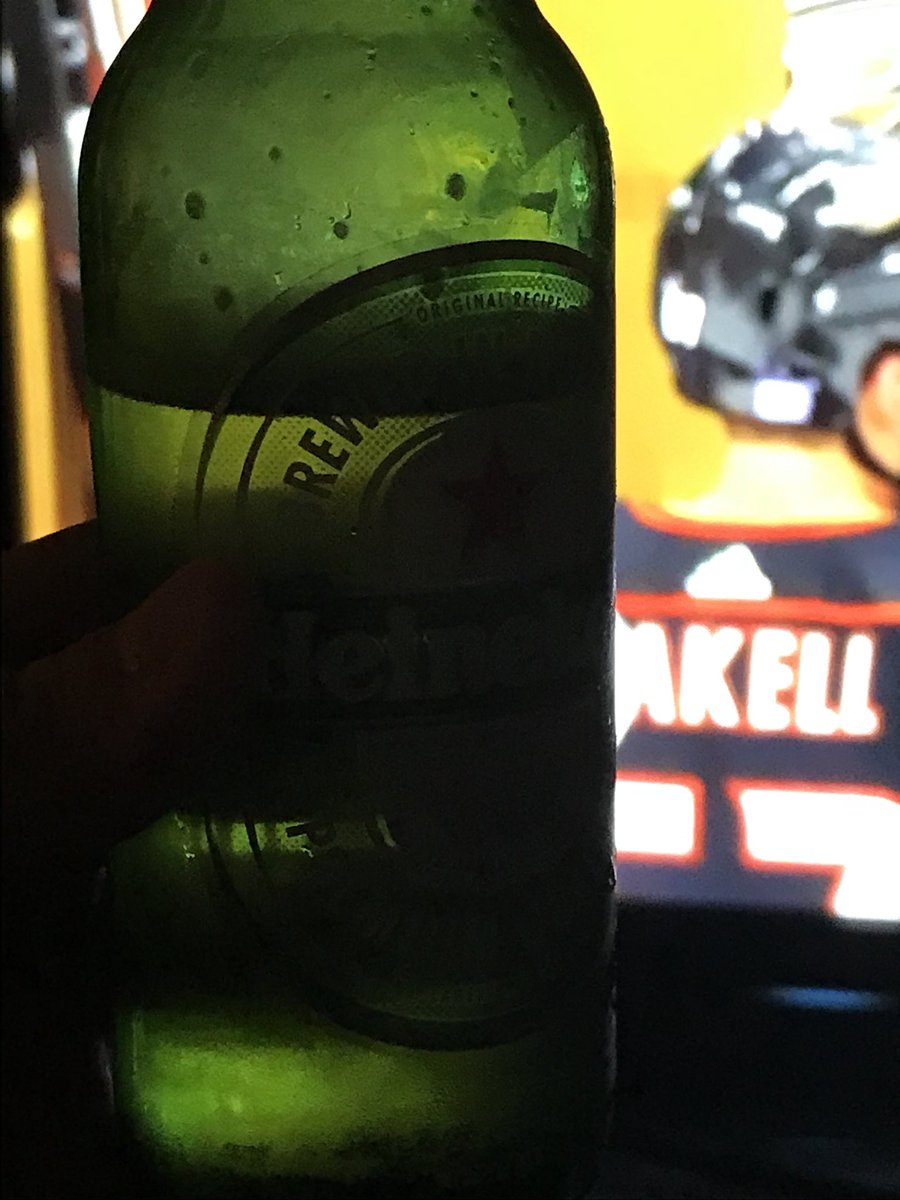 The first period of this game was a chore to watch. In my last blog and on the twitter,  I said that if you wanted to introduce someone to hockey, the game with San Jose was the game to show a new fan. In the same vein, if you wanted to show someone why hockey is boring, this first period was just that.
It's not that the teams weren't working out there in the first period. Quite contrary. I thought both teams busted their asses. Both teams felt each other out, but when the period ended, you had 7 shots on goal per team, with both goalies flawless. Both teams played well defensively and both goalies made a few good saves along the way. However, there wasn't much north-south action and if you're someone with an early alarm clock on Friday, I would understand if you nodded off in the first period.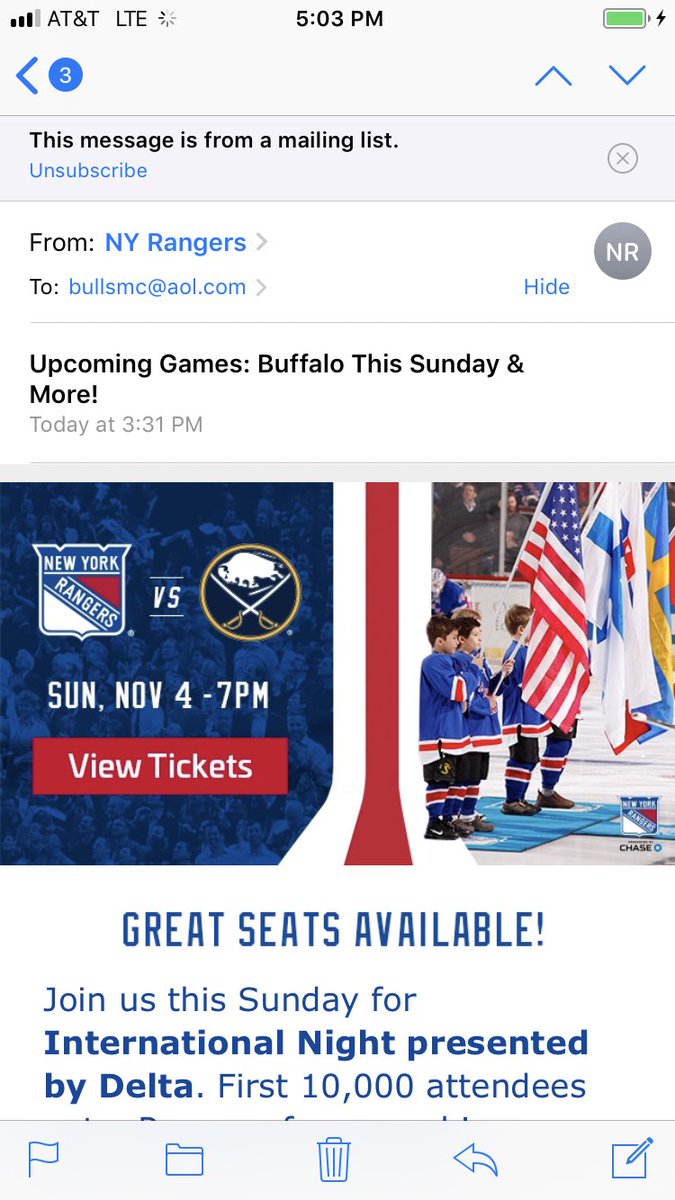 Micheletti, who was brutal and more monotone than usual tonight, hit us with his first of a hundred "Pardon Me Sam's" at the 19:25 mark of the first period. It was that kind of game.
Early in the period, John Gibson made a big save while being screened. If you are a Micheletti disciple, you would be led to believe that those types of saves are impossible. Immediately after, rookie Kiefer Sherwood went on a breakaway, only to be stoned by KING GEORGE. Right after, the Rangers gave up a two on one opportunity, but Neal Pionk, as he's been doing all season, broke it up.
Is there any Ranger fan that can seriously argue that Kevin Shattenkirk is better than Neal Pionk this season? If so, I'd love to hear that argument.
While this game wasn't flashy in the first period, the Rangers, particularly the fourth line and Brett Howden, were working their holes off. Their efforts and hard work really stood out in this game. And yes, that includes Cody McLeod.
Micheletti was in reruns all night, repeating the same shit over and over. One of this go-to's was the fact that the Ducks give up a ton of shots. In turn, the Rangers only got 7 shots off in the first period and 24 overall. Shut up Joe.
Kevin Hayes had one of those games that have become somewhat normal for him. He gets a lot of GOOD LOOKS, but either shoots high or wide or just passes to nowhere. Seriously, if Mats Zuccarello & Kevin Hayes went to a steakhouse, I wonder what would happen. I mean, just picture it. You got Hayes & Zucc at "Peter Luger's Steakhouse" with two plump and juicy steaks in front of them, waiting to be devoured. I can see these two just passing the salt & pepper back and forth to each other, rather than digging into the steak.
Hayes made a few "what are you doing" passes in this game, but would later score in the game. Even when he had an odd-man rush, he telegraphed what he was doing and it was an easy save for Gibson. I know Hayes knows he has to shoot more, but his brain always says pass first. After what we saw from Fast the other night, the Rangers can't worry about being selfish. Go watch some Phil Esposito tapes or something. SHOOT THE PUCK.
Towards the end of the first period, Kreider got boxed for boarding. The Rangers PK was solid and held off the Ducks. If there is one thing positive you can say about this season, it is that the PK has been great more times than not.
In what felt like a preseason game, especially with the poor attendance, the teams remained scoreless after one period.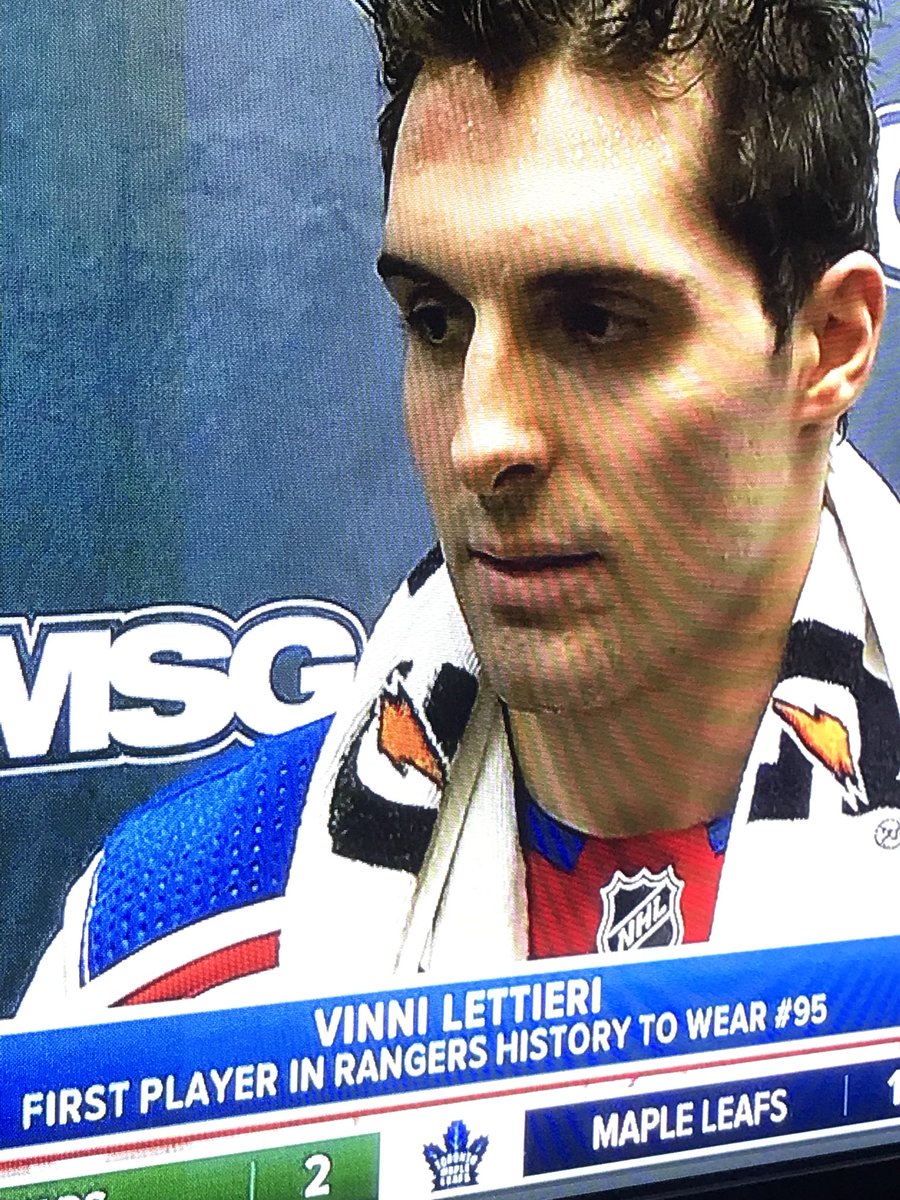 The first period was so slow that when the broadcast turned to Sam & Joe for their thoughts, they had nothing to say. I couldn't blame them.
Pontus Anderberg of the Ducks got called for a penalty, 45 seconds into the second period. The previously aforementioned Kevin Hayes, made the Ducks pay:
Brett Howden will be credited with the primary assist on Kevin Hayes' PPG, but it's Filip Chytil who makes the play behind the net. Rangers lead the Ducks 1-0 in the 2nd.#CalderWatch pic.twitter.com/wMjGYaBu9O

— Steve Kournianos (@TheDraftAnalyst) November 2, 2018
1-0, good guys.
On the goal, it was kind of a lucky goal, but good things happen when you put it on net. I won't challenge Chytil and Howden getting assists on this goal, but getting credit for the assist was very generous.
Hayes scored his third goal of the season, in his 13th game played. When you look at the goal scoring of Hayes, it isn't that impressive. Admittedly, he bombed one shot for a goal. His second goal was that awful looking empty netter from a few games back, which I still question if he even touched the puck. (I thought Fast should've got the goal.) This goal was a puck-luck type of goal, but it's a goal in any event.
What I found humorous and perplexing at the same time, when Hayes scored and the Rangers had the 1-0 lead, Micheletti just started talking about Fast's boneheaded play from Tuesday. How was that relevant to this game, at this very moment? Needless to say, maybe Micheletti was foreshadowing…
To me, there were two Ranger MVP's of this game, in both Brett Howden and Alexander Georgiev. Howden was winning faceoffs, and won a team high 10 faceoffs overall. Most importantly, Howden won a bunch of them in the defensive zone. Howden also played well offensively (1 G, 1 A) as well as defensively.
I'll tell you what – RIGHT NOW, the Raanta/Stepan for DeAngelo/Andersson trade is a win for the Coyotes. The McDonagh/Miller for Howden trade can be argued as a win, right now, for the Rangers. Obviously more time needs to pass, but Howden has not only made Lias Sanguinetti expendable, he's become one of the better forwards on the whole damn team.
The Rangers would get another PP when Welinski got caught for hooking. This time, the Rangers PP didn't look so hot. Let me get it out of my system now – PUT VINNI LETTIERI ON THE POWER PLAY! In fact, the Hayes PPG ended a 9 straight powerless play streak. The Rangers, at the end of this game, are now scoreless on their last two PP's. They just need more shooters, as this team is too pass happy. Again, I get not wanting to be selfish, but we need an alpha male on this PP, and not a bunch of millennials.
At the 11:28 mark, Tony DeMAGAngelo (Credit, as always to NYRKELSMADS, who I wonder if she knows that I credit her in every blog for this nickname) got caught for interference. On the Ducks PP, Rangers killer, Jakob Silfverberg, tied the game:
JAKOB SILFVERBERG BATS ONE HOME TO TIE IT UP FOR ANAHEIM!#LetsGoDucks pic.twitter.com/hgi2UyUP2H

— NHL Daily 365 (@NHLDaily365) November 2, 2018

1-1.
On the goal, Georgiev, who had a fantastic game, made the intial save but Silfverberg gobbled up the rebound. After the goal, the Rangers had another odd-man rush, this time of the 3 vs 2 variety, but muffed it. Once again, Hayes and his indecisiveness was a factor.
The score wouldn't remain tied for long, as Brett "Calder" Howden put the Rangers ahead:
Brett Howden takes a nice touch feed from Jimmy Vesey and buries his third of the year to give the Rangers a 2-1 lead.#CalderWatch pic.twitter.com/vIA5XeJYuZ

— Steve Kournianos (@TheDraftAnalyst) November 2, 2018
On the goal, the Rangers made me eat crow on my "fancy pass" criticism, as Jimmy Vesey made a hell of a fancy pass, to find Howden, who was streaking towards the net. Unstoppable.
I don't want to act like I'm sitting in the ever-basking glow of a great Rangers victory and over-exaggerate one play, but if this keeps up, people may forget who wore that #21 jersey before Howden. I'm telling you, if Howden was a free agent this year, this is a game tape his agent would show other teams.
Quote me on this and let's look back in the future when I say this – "Brett Howden was the best Ranger pick-up of both 2017 and 2018. That includes Namestnikov, Spooner, DeAngelo, Andersson, Chytil, etc."
Hayes would get a wide open look at John Gibson, but go high and wide. I'm used to it.
The Rangers would get another PP in this penalty, after Lindholm was called for high sticking. This was another PP that made me wish that Lettieri would get a shot.
The teams would finish the period at 2-1, NYR. The Ducks had an 18-17 SOG advantage, which really meant nothing.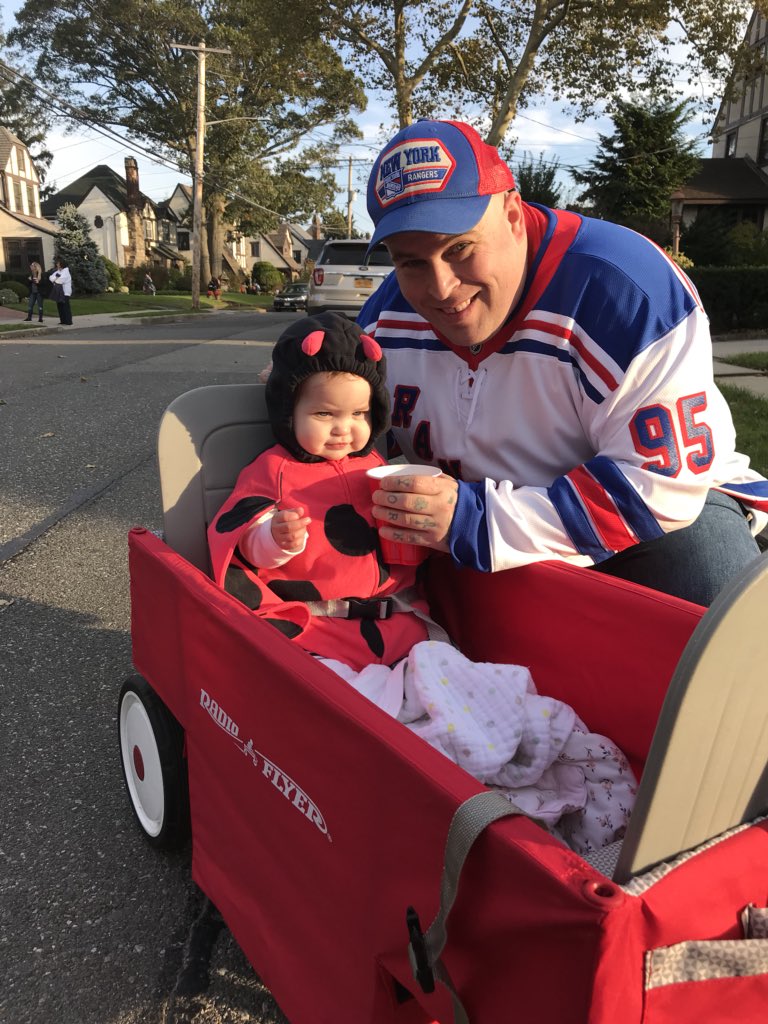 As if this was Netflix series or a movie, the game climaxed in the third period and would later reach its crescendo in the shoot-out.
Despite already having two points on the stat sheet, Brett Howden arguably had his best period in the third. He was winning defensive faceoffs left and right and was a threat to be reckoned with.
Vinni Lettieri, who I have been rooting for the whole way, similar to the way I rooted for Anthony Duclair and Manny Maholtra way before both of them, played well in my eyes. To me, I still think he needs to score and I hope it comes. However, he was winning one-on-one battles all over the place, in a period where the Ducks really ramped it up and applied a ton of offensive pressure. (Oh and speaking of Duclair, he scored again tonight for the Torts led CBJ.)
Of note, the Rangers #CadillacTrivia question wasn't displayed until late in this third period and it was an easy one – "Who was the first goalie to wear a mask when he wore it on 11/1/1959?" The answer, Jacques Plante.
Here's a tougher one from yours truly – who was the last original 6 starting goalie to wear a mask? Answer at the end of this blog.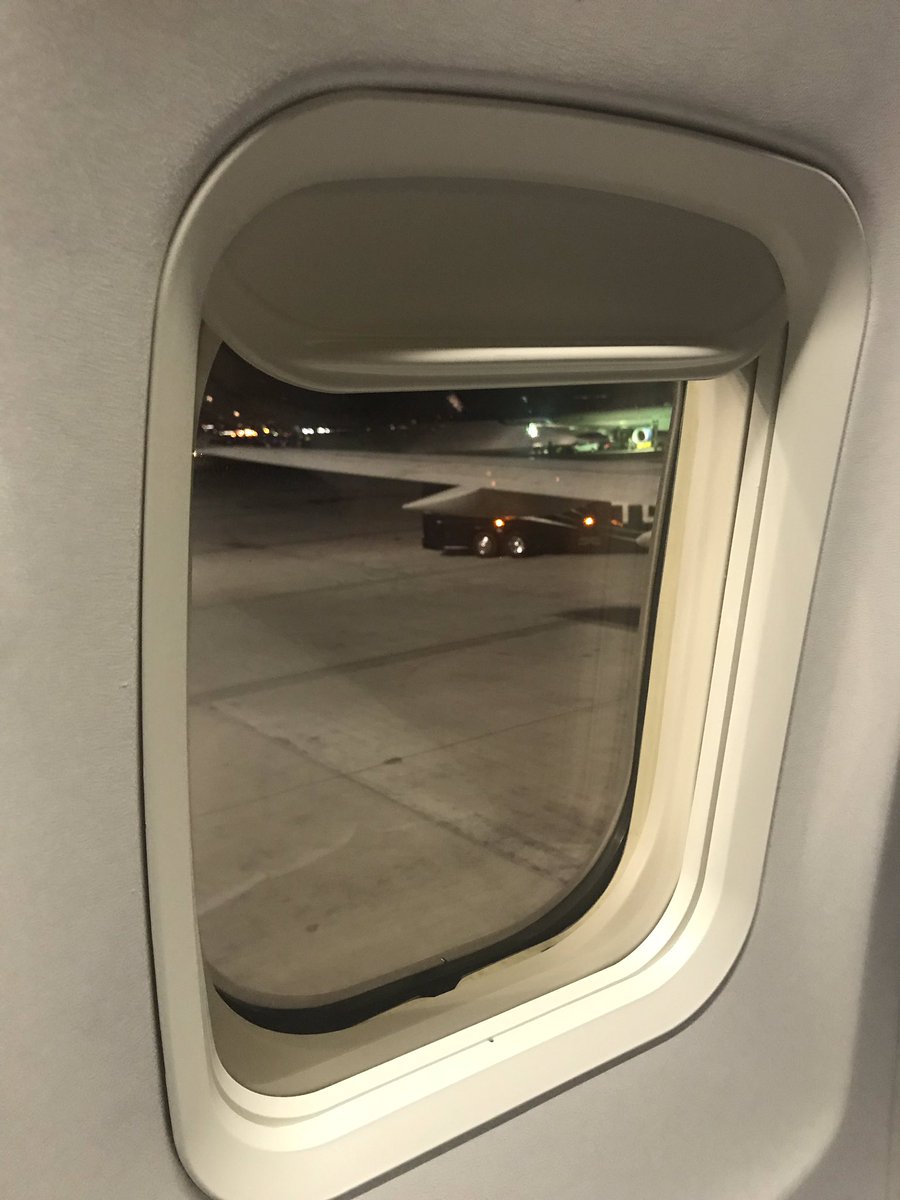 As the period went under the ten minute mark, Neal Pionk, who had another good game despite this infraction, got called for interference. The Rangers PK was amazing. Not one shot on goal allowed.
Georgiev would make his toughest saves of the game in this period, and the game went to the FOXWOODS FINAL FIVE. (I know they don't do that anymore, but to me it's fun to type FOXWOODS in caps lock.)
With two minutes remaining, the Ducks took a timeout, pulled Gibson and went on their 6 vs 5 attack.
The Ducks, who had a two minute extra skater attack, applied a ton of pressure. The camera panned to David Quinn and he had that turtle head-touching cotton look on his face. You can see "PLEASE NOT AGAIN!" written all over his Christian Bale like face.
However, for the second straight game, the Rangers couldn't find the empty net. Kreider had one chance, but couldn't capitalize.
On the Rangers empty net issues, it is times like these that you really appreciate a player like a Carl Hagelin or a Michael Grabner. Of course, the Rangers are rebuilding, so they aren't looking for a speedster to kill penalties/help with closing games. However, when it's 1AM, you're slamming beers, and you want the team to win, boy oh boy, do you miss #62 and #40.
After KING GEORGE stopped Ranger killer, Adam Henrique, the celebration was short lived. Here's resident prick, Rickard Rakell:
RICKARD RAKELL BURIES ONE TO TIE IT UP LATE!#LetsGoDucks pic.twitter.com/pplI6q2JSx

— NHL Daily 365 (@NHLDaily365) November 2, 2018
Of note, of the two goals Georgiev gave up, one was a PPG and the other was a 6 vs 5 goal. He was flawless otherwise.
2-2, at the end of regulation.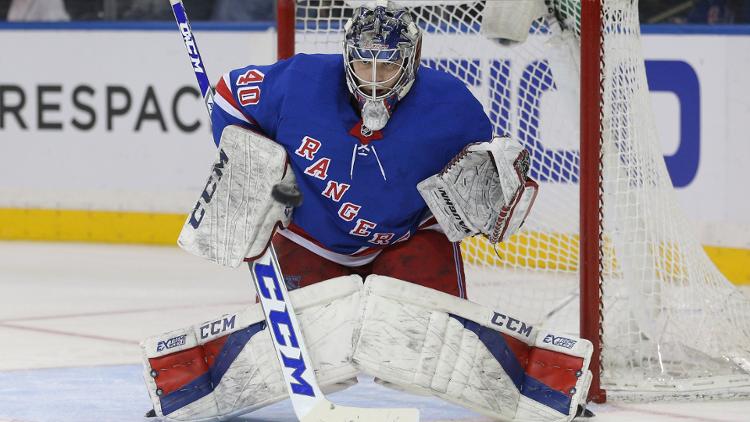 In the overtime, Georgiev made a few good saves, the Ducks got away with a penalty when Fowler held Zibanejad's stick and Ducks goalie, John Gibson, played well.
At the end of 65 minutes, we were still tied at 2-2 and went to the shootout. This would be Georgiev's first shoot out of his career, a fact not mentioned on the MSG Networks.
In the shootout, the Ducks elected to go first. As I always say, I don't understand why the home team always wants to go first. Maybe it's the baseball in me, but I rather last licks.
Zucc and Zibanejad, the first two Ranger shooters, scored. Georgiev made stops on the two Duck attempts. 3-2 Rangers, your final from Disney Land, and what a Disney ending this was for the Rangers.
I haven't watched any of the post game yet, as it is late, and I wanted to get this blog done. I can only imagine the good vibes and feelings this team and David Quinn have right now. I'm sure a few celebratory belts and pops are being consumed on the plane right now!
Here's the deal – we all know about tanking and how losing is what's best. In fact, here are the updated standings after the Kings loss to the Flyers on Thursday night: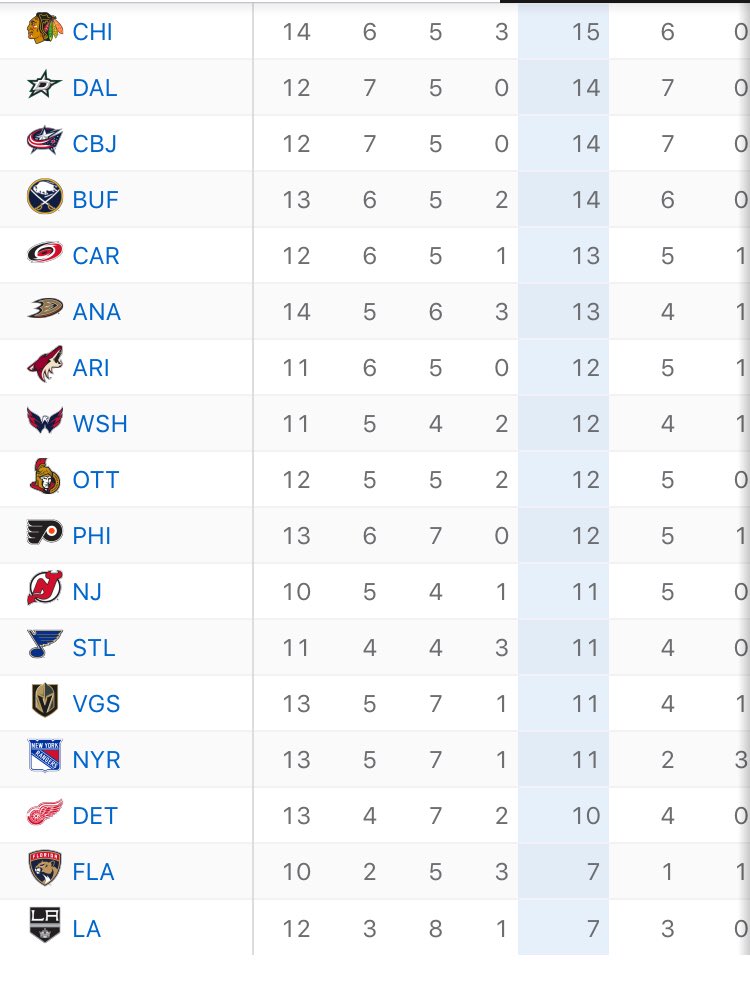 I know I've said it before but because Georgiev got the win and I know what my detractors will say, I'll say this one more time – I am not investing 246 hours of game time, late nights, however long it takes me to do these blogs, interacting on social media and the $10K I spend on this team every season, to root for them to lose. Do I understand how losing is beneficial? Of course. However, in the moment, I can't sit there and be upset when the Rangers win in OT. I understand that this 2018-2019 roster, at least until some of the pieces are traded off, are trying to win every game. I want Jack Hughes too, but at the same time, am I going to invest a whole season in rooting for the opposition? It's just not in my DNA.
As I have said in other blogs, I think the only time where I really wanted the Rangers to lose, and actively rooted against them, was during the last game of the 2015-2016 season. If the Rangers lost their season finale with the Red Wings, they would've drawn the Florida Panthers in the playoffs. Instead, on that fateful day, the Rangers won and the Islanders lost on purpose, thus drawing the Panthers in the first round of the playoffs and won that first round series. The Rangers, by beating the Wings in their finale, wound up with the Penguins. The Pens smashed the Rangers, enroute to winning the Cup. In fact, that playoff series loss was the worst playoff series loss of the Lundqvist era.
In a quick plug before going home here, there is a huge Rangers party taking place on 11/10 in NYC, for the CBJ/NYR game. Originally, I was thinking about making this road trip, but with expensive Ottawa/Montreal & Colorado/Arizona road trips in my future (Reminder, I stay at casino hotels!) I am probably passing on going to Columbus and may disappoint people by gracing them with my presence at this event. And to BORGATA RAY and JEFFREY, I hope you guys can go, so you can document it all!
I've been plugging the BSU Radio guys a lot recently, and that's because when we're in a down season, I hope to see the fan base, the ones that haven't given up on this season, connect in positive ways. In the same token that I know these blogs bring some entertainment to you readers, the BSU Radio Show gives me that same entertainment value, especially if Rum Greschner is around.
As far as tonight's victory, the Rangers played another spirited and hard 60+ minutes. It's all you can ask for.
On Sunday, the Rangers look to extend their winning streak to three games. I'm 50/50 about going to this game. If I get the call that I have an early start time for work on Monday, I'll stay home. If not, maybe I'll go get my free fanny pack and give it away to someone who wants it. After all, what else am I going to do, watch football? My football season ended weeks ago!
I'll be back in some form on Sunday night. Until then, as always, thanks for reading and…
"LET'S GO RANGERS!"
Sean McCaffrey
BULLSMC@aol.com
@NYCTHEMIC on the twitter
PS: Answer to my trivia question – Gump Worsley was the last original 6 starting goalie to wear a mask.