Greetings and salutations and welcome to another blog here on BlueCollarBlueShirts.com. On Tuesday night, the Rangers, riding a blue wave of a three game win streak, hosted their oldest rival, in the Montreal Canadiens. Unlike talks of another blue wave in America, the Rangers were actually successful in their mission and were able to ride their wave right into a four game win streak.  Despite things looking like they were heading south in the second period, the Rangers came back to win this game with the Montreal Canadiens and won the game by a score of 5-3.
We are now 15 games into the season and the Rangers are at .500, with a 7-7-1 record. Points-wise, they are tied for second place in the division. However with the extra games played, the Rangers are now in sixth place in the Metro standings. For a team that was supposed to "LOSE FOR HUGHES" or tank, the Rangers are having none of it.
What's been impressive during these last four victories is that the Rangers are finding new ways to win. Before this game, the Rangers were winning games via a 65 minute effort and a shoot-out. They won with strong goaltending performances from Lundqvist and Georgiev. In tonight's game, the Rangers found a new way to win, by staying tough and never giving up. While it sounds as cliche as a Disney movie, the Rangers never gave up on this game and scored four unanswered goals to win.
As I've said in previous blogs, if there is one thing for certain during these first 15 games, it is that the Rangers are buying into the message from head coach David Quinn. As you know, I am a fan of Alain Vigneault. I don't blame him for the Rangers failures from last season. I do think when people compare AV to Quinn, it's really a futile effort. The scenarios are different, the players are different, the expectations are different and really, just about everything else is different.
When it comes to Quinn, and yes, it's only 15 games, 6 games shy of the quarter mark of the season, you can see the team believing in what Quinn is preaching. I don't think you need to bring up AV when talking Quinn, as they had different parameters. I will say, AV was arguably the fourth greatest coach in Rangers history. (Lester Patrick, Frank Boucher and Emile Francis being 1-3, and really, it is blasphemy and a total lack of respect for the Rangers to honor Vic Hadfield before any of those three men.) That said, for the NOW, David Quinn is doing a tremendous job with this team.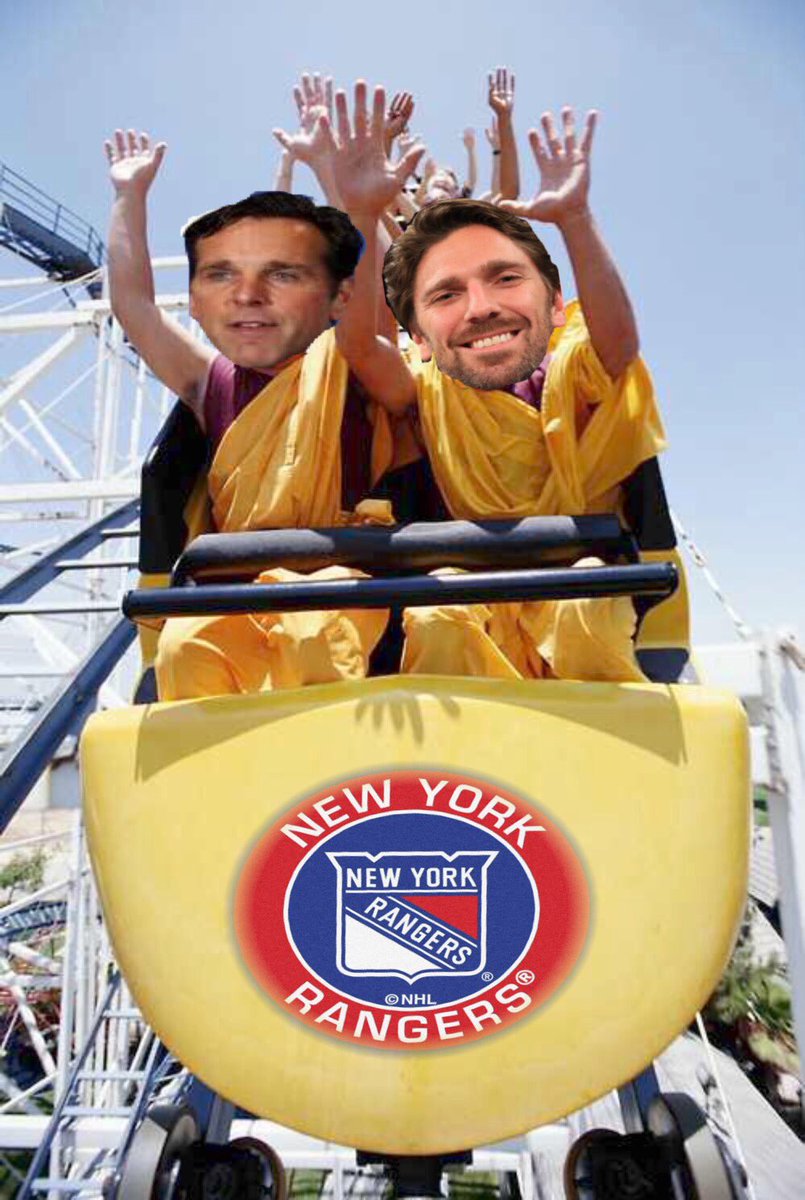 You would think that in-between blogs, we would get a slow news day and I can get straight into the game review section of the blog. Of course, that isn't meant to be! There was a ton of news around the NHL before this Rangers/Habs game. More importantly for Ranger fans, there was also news/roster movement. So as usual, I'll hit the news, the DQ Scratch List and then the game review portion of this blog.
But first, as usual, here are my last few blogs in case you missed them:
---
---
---
---
---
---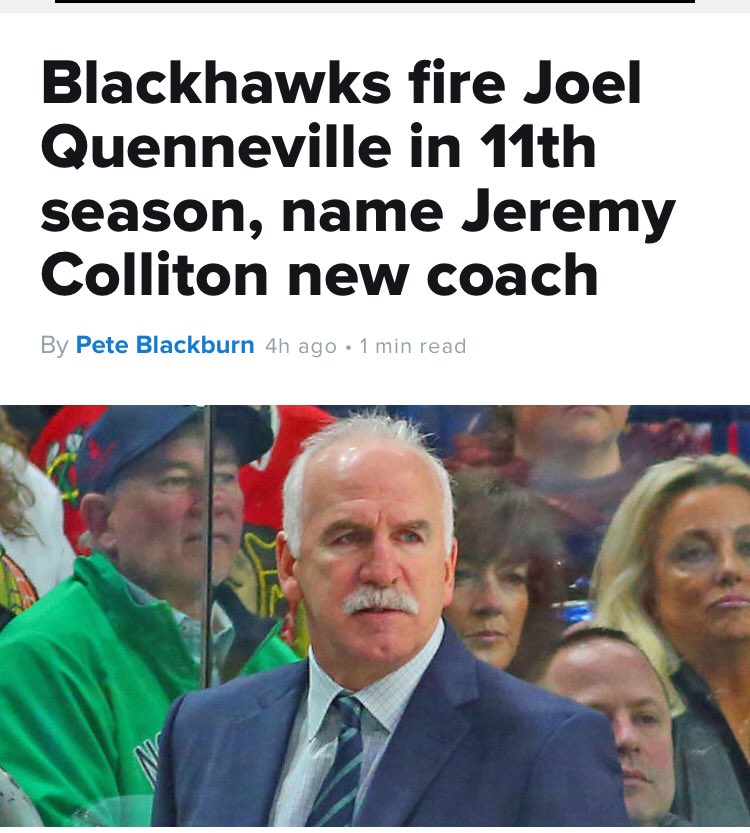 The Chicago Blackhawks, who last won when they beat the Rangers, are currently on a five game losing streak. In response, Blackhawk General Manager, Stan Bowman, fired head coach Joel Quenneville. This is a Rangers blog, so I'm not going to get too in-depth here, but I'm sure you all know about Quenneville's achievements in Chicago. Three Cups in 10 years.
I have several friends who are fans of the Blackhawks. Needless to say, none of them were happy about this news. From the looks of it, neither was in anyone in the media, ex-players or really anyone else. To give Coach Q. the ultimate compliment, when you look at the greatest coaches in the history of Chicago sports, you have Phil Jackson, Mike Ditka and Coach Q. That's pretty impressive company to be around, if you're Coach Q.
Ranger fan @scottyhockey posted the following on twitter after the news: "With Q's firing, of the 13 coaches who led their teams to the Stanley Cup Finals in the 10 seasons following the 2004-05 lockout, only Randy Carlyle and Jon Cooper are still with the same team."
Of note on that fact, Carlyle left the Ducks and returned later on. Also, Cooper is the longest tenured coach in the NHL. You have to wonder if that will remain if the Bolts don't win the Cup this season.
To me, what's more telling, is that there were way less than 13 General Managers fired in the same period of time. Shit, just look at the Rangers, Glen Sather could pull his pants down and empty out his Depends on center ice, and James Dolan would probably give him another raise.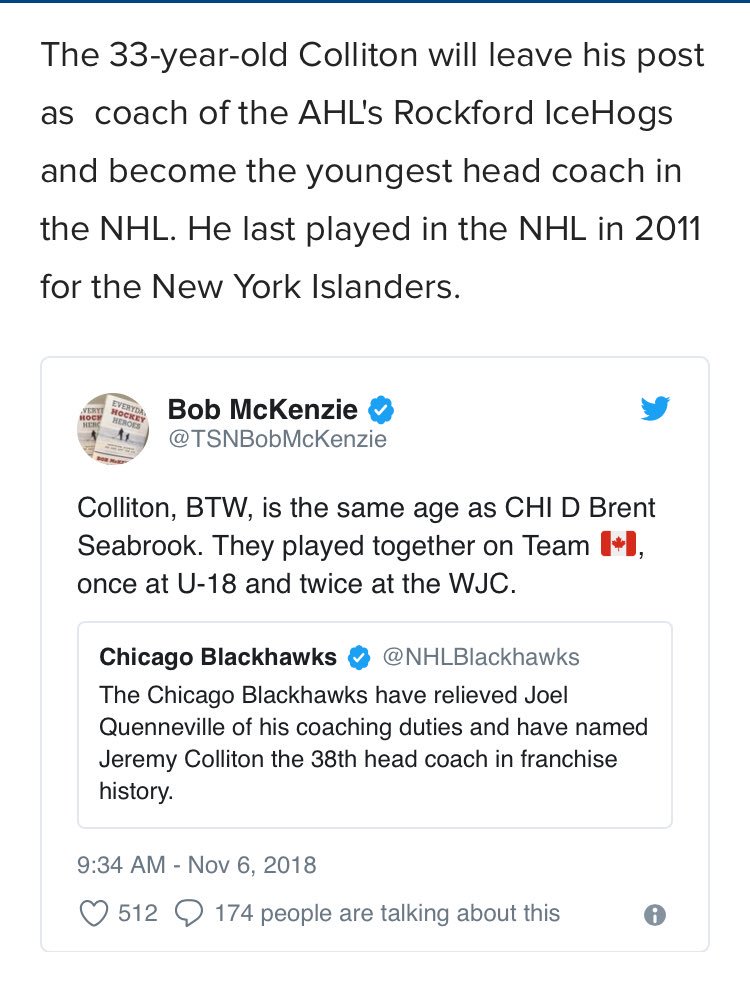 As a Rangers fan, I would give up a lot to see the Rangers win one Cup. Hawk fans saw three with Coach Q. I know I've said this repeatedly on this blog, but no team in the NHL has been hurt worse by the salary cap than the Chicago Blackhawks.
I posted this fact in one of my 2015 blogs: "The 2010 Chicago Blackhawks would be a $126M salary cap team in 2015, as they head to their third Stanley Cup Final this decade. That's nearly double the current salary cap ceiling."
You can look at the list of Hawk champions that had to move on because of salary cap reasons. You can even look at the prospects or young players the Hawks had to give up on. For Ranger fans, Kevin Hayes & Antti Raanta are perfect examples.
If a coach is winning, I usually tend to side with them. Whether it was Tom Coughlin, Joe Girardi, Torts or AV, I wasn't a fan of their firings. Outside of Tortorella, I didn't think the firings were justified, especially with who the replacements were. (Bob McAdoo was a failure. Aaron Boone finished worse than Girardi did with a better team. I thought AV was a victim of player injuries and his top player having the worst season of his career.)
Obviously, Coach Q. won't be out of work long if he doesn't want to be. Who knows what he does from here? He could wait the season out and create a bidding war. If he's itching to jump right back in, there's a vacancy in LA.
And really, how crazy is it that after a season of no in-season firings, we now have two head coaches fired within the first 14 games of this season?
To blame Coach Q. for the Hawks struggles, and not the salary cap, that is the move of a lazy GM to me. Bowman has been great at his job, no doubt, but this move leaves everyone scratching their heads, like they are being invaded by killer lice.
One also has to remember, while the Hawks do have a lot of young talent and a deep system, they are also investing a lot of money into winning now. Call me jaded, but I'm not sold on a 33 year old coach. Good luck to Q in whatever he does next.
By now, you must've heard about the Ottawa Senators and their latest controversy. First off, if you didn't read the story, here's one of the many sites covering it: http://z1035.com/video-ottawa-senators-players-busted-talking-s-about-the-coach-and-team/
Secondly, here's the video of the Senators lashing out on their coaches:
When I first saw this video, my initial reaction was "how is this OK to be made public?" I can understand Uber drivers (and cabbies too, for that matter) having cameras in their car, in the event of a crime or in the case they are being falsely accused of sexual harassment. (And drivers, hold on to those tapes for at least 30 years, because like the Lotto, "Hey, you never know!") However, this tape was nothing more than a HBO "Taxicab Confession", and like that TV show, this tape was aired to the public.
I don't fault any of these players in the video for "talking shit." In fact, equating this to "talking shit" isn't fair either. These guys are venting. They care. They are upset. They want to win and are upset that they aren't. Would you rather see this or a video of them saying, "Who gives a fuck, let's go pick up some chicks?"
Sadly, this Uber driver, looking for YouTube hits I suppose, as he didn't sell the video, will be fired. Granted, Uber has a policy that allows their drivers to film their rides and Arizona is a state that allows one party consent of recorded materials, but this video was obviously released to give these players a headache.
On a side-bar, and as many Ranger fans said, can you imagine if Uber was around when Lundqvist & Avery were playing for Torts? I mean really, just go up and down hockey history. Just look at the books from the 1970's, when guys were more open. Are you telling me conversations like this is a first time thing? I'm sure they have gone on since day one in the 100+ year history of the NHL.  This is nothing. This just happened to be recorded and made public.
If you need more evidence of players being upset, even when they are winning, just pick up a copy of "Thin Ice."
What this conversation truly boils down to, is that it is a reminder for athletes and celebrities, no matter your level of fame, (players from Ottawa just got outed in Arizona, think about it) you have to assume you're always being recorded, while in a public place. If any blame goes on these Ottawa Senator players, you can fault them for talking openly in front of a driver, a driver they most likely assumed that wasn't filming them, nor cared about hockey.
Of course, this is a mess for the Senators, a team that's already toiling in trouble.  Hopefully they can use these public words as a motivating tool. You can see the players care. Maybe the coaches can work on their faults. Maybe the players can start to buy in to a new message. In either event, I don't know how anyone can blame anyone for venting about their job. It happens EVERY SINGLE DAY.
If there is one 100% loser in this situation, it is the Uber driver. What a scumbag.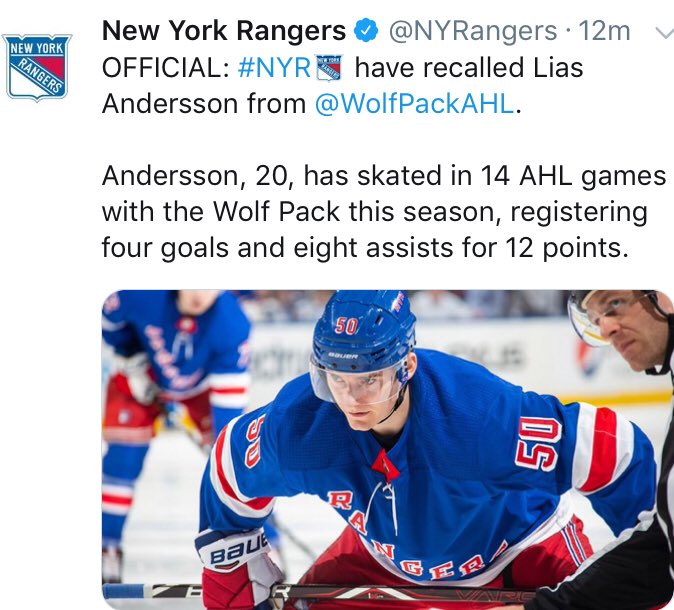 As talked about in my last blog, Brett Howden was banged up on Sunday, in the game with the Sabres. To give you an update on his situation, it's being reported that he's fine and wasn't significantly injured. That said, the Rangers won't rush him back on the ice and will wait until he's 100%.
With Howden getting a break, the Rangers were down one centerman. Boo Nieves, who is skating with the team, looked like he could be inserted into the line-up. However, Colin Stephenson, of Newsday, told me that Nieves is still not ready to play, as he is still recovering from his concussion.
With Boo Nieves, now not being an option, the Rangers looked to Hartford and called up the 7th overall pick of the 2017 draft, in Lias Jessiman Andersson.
I guess I should be clear here, because I had people asking me about this – I don't dislike Andersson. I just like the jokes.
In fact, what I found exciting to hear, was when Dave Maloney, on the "Bleeding Blueshirts" podcast with John Gianoone, told an interesting Andersson story. According to Maloney, when the Rangers held their lip service meeting with Ranger season ticket holders back in September, the Rangers had a lot of the young kids there. All the kids looked to Andersson as their defacto leader in different situations. Maloney, a former young captain himself (youngest in NYR history) said he was impressed with Andersson's poise and ability to lead. That's music to the ears of Rangerstown.
What I also like about Andersson is that he doesn't give a fuck about the small shit. Silver medal? That's not gold, throw it back. The number 50 on his back? Who gives a fuck what my jersey number is, I'm here to win. I like his attitude. However, attitude will only take you so far, so as a Rangers fan, you want to see him start putting numbers on the scorecard. And don't get it twisted – Andersson is here to put crooked numbers on the score card. If he's not, he's a bust. There's no two ways about it.
If there is one thing we know about Andersson, it is that winning means everything to him. As a fan, how can you not support that? However, one must walk the walk, and not just talk the talk. And before you say he's young, he still has time and blah blah blah; you have to look around the league. You have other guys his age, drafted later than him, lighting up score cards, game in and game out. Andersson was never drafted, nor was Raanta & Stepan traded, just for the Rangers to have a slow burn and a wait-and-see approach. No, Andersson was drafted to play in the now and to be factor in New York, not Hartford.
To make room for Andersson on the roster, the Rangers officially placed Adam McQuaid on the IR. With the way things are going, McQuaid may have played his last game as a Ranger. Who are you bumping right now to get McQuaid back in there?
With the roster changes, Vinni Lettieri remained the lone healthy scratch in tonight's game. Depending on how you feel about McLeod, you have to wonder if Lettieri will remain on the list, come Friday in Detroit.
Quinn kept the same defensive pairs he's been using during this win streak and since the McQuaid & Claesson injuries.
Line wise, here's what DQ rolled out:
FIRST LINE: Namestnikov/Zibanejad/Zuccarello
SECOND LINE: Kreider/Hayes/Buchenvich
THIRD LINE: Vesey/Andersson/Fast
FOURTH LINE: McLeod/Chytil/Spooner
The lines constantly change with this team, but whatever Quinn is doing, it's working. As I always say, the coach is around the team 24/7, so he knows what's best. When you're winning, you will overlook the fact that you may be jeopardizing line chemistry, but hell, the Rangers are winning, so whatever Quinn is doing, keep on doing it.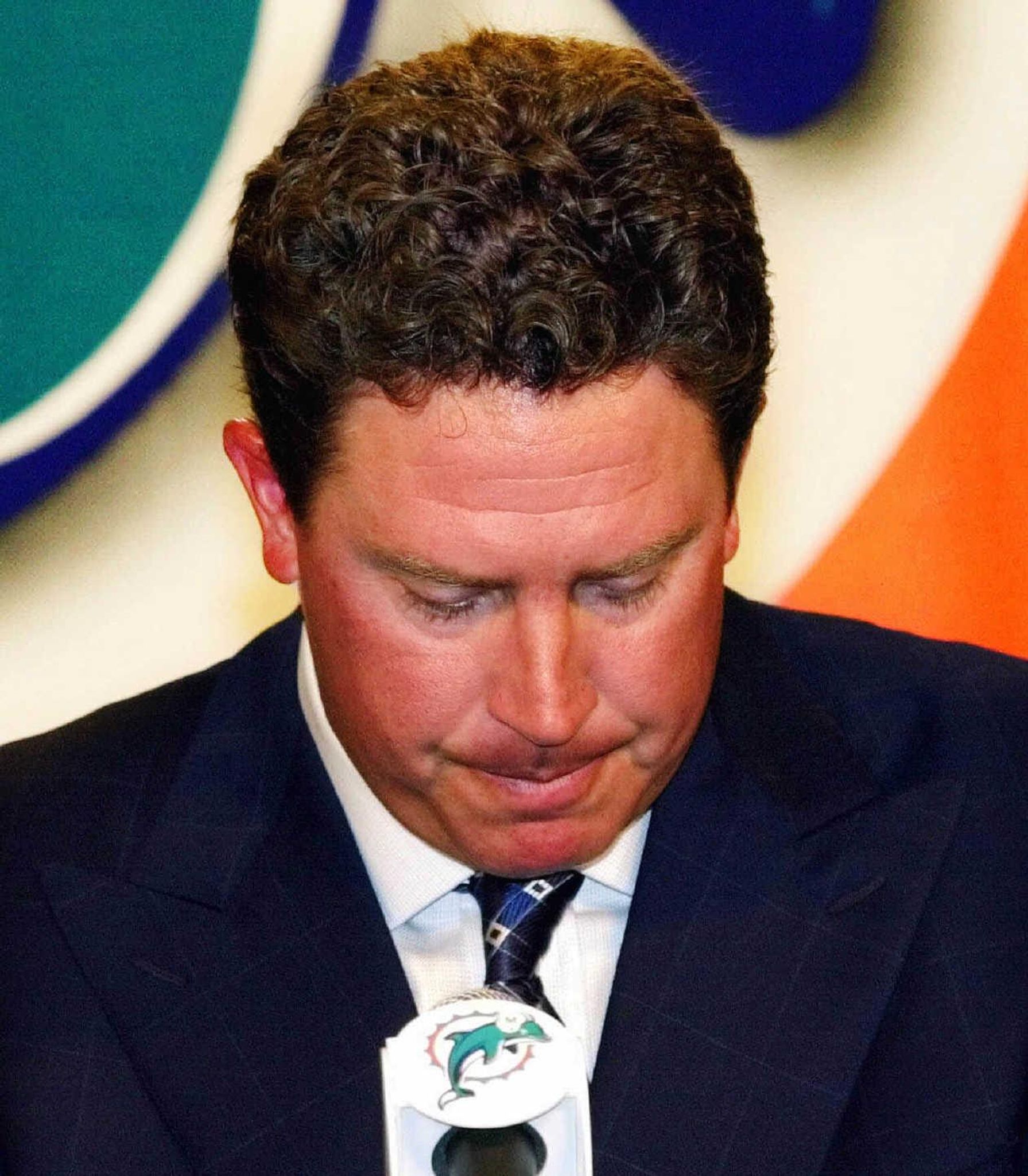 Before the game, on the MSG pregame show, it was shown that David Quinn compared Henrik Lundqvist to Tom Brady. Sam Rosen would later echo the sentiment. In what world are we living in? To compare Henrik Lundqvist to Tom Brady is a slap in the face to Tom Brady. I'm sorry, Lundqvist has a Hall of Fame career and all that, but he's not Tom Brady. If anything, he's Dan Marino, sans the secret love child and "Ace Ventura" movie.
The hyperbole and exaggerations of Henrik Lundqvist by the MSG Networks is incredible. I'm telling you, I think some of my disdain for Hank's diva behavior and contract is deep-rooted with Joe Micheletti's never-ending adoration.
Oh, and there was a special after the game, featuring the relationship between Lundqvist and Zuccarello. I guess MSG feels they should air that now, and air it repeatedly, because who knows if Zucc is here past the deadline? Furthermore, if Zucc is traded, MSG Networks could just replace Zucc with Micheletti!
One last thing I would like to vent about, concerning the MSG Network, is their piss-poor studio coverage this season. Yes, I like Vally, blah blah blah, but I want another opinion there, just as we've had since the inception of the MSG Network. In tonight's game with Montreal, we saw a very physical game, a game reminiscent of the series these two had in the first round of the 2017 Stanley Cup playoffs. This game made me miss Ron Duguay more than any other game this season.
Seriously, Jeff Filippi, the executive producer of the MSG Networks, doesn't see value in Ron Duguay. I don't agree with Filippi, but fine. MSG has had Anson Carter there for what, two games this season? The Rangers look cheap and now it looks like Duguay was a cost cutting move, since there is no replacement. Sure, the broadcast is relying on Dave Maloney more, but he's not in the studio like Duguay was.
Plus every studio/Maloney exchange goes like this:
Dave Maloney: <30 concise seconds of what's going on, raises a few questions, and makes a few good points.>
Steve Valiquette: "I agree Dave. Moving on…"
If Duguay was in the studio, you at least have a little banter. In a game like this, his insight would've been valuable. Fuck all these damn millennials who want toughness and fighting out of the game. Go make a venn diagram with your protractor.
In closing on this, BRING BACK DOOGIE!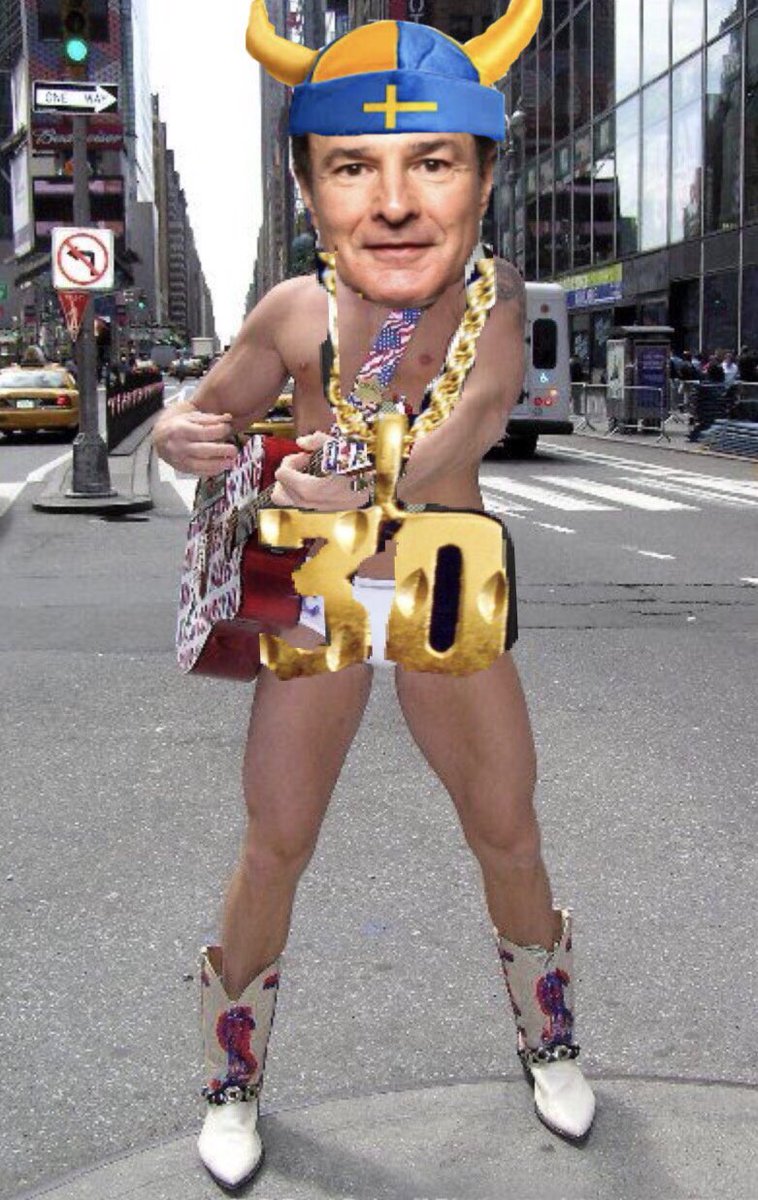 3000 words in. Perhaps it's time for the actual game review?
As usual, here's the official box score from ESPN.com:
SCORING SUMMARY:
1st Period
0:23

Tomas Tatar

(4)

Assists: Jordie Benn, Jeff Petry

1
0
15:50

Chris Kreider

(7)

Assists: Kevin Hayes

1
1
2nd Period
4:40

Tomas Tatar

(5)

Assists: Phillip Danault, Brendan Gallagher

2
1
6:27

Max Domi

(9)

(Power Play)

Assists: Brendan Gallagher, Jeff Petry

3
1
17:45

Tony DeAngelo

(2)

Assists: Kevin Hayes, Jimmy Vesey

3
2
3rd Period
8:25

Pavel Buchnevich

(4)

Assists: Marc Staal, Kevin Hayes

3
3
17:16

Neal Pionk

(2)

Assists: Chris Kreider, Mika Zibanejad

3
4
18:12

Mika Zibanejad

(6)

(Shorthanded)

Assists: Vladislav Namestnikov, Brady Skjei

3
5
PENALTY SUMMARY:
1st Period
12:21

Mats Zuccarello:

2 minutes for Slashing

16:24

Lias Andersson:

2 minutes for High-sticking

18:55

Marc Staal:

2 minutes for Slashing

18:55

Max Domi:

2 minutes for Interference
2nd Period
0:24

Phillip Danault:

2 minutes for High-sticking

6:09

Lias Andersson:

2 minutes for High-sticking

8:45

Cody McLeod:

2 minutes for Charging

8:45

Cody McLeod:

2 minutes for Roughing (served by Pavel Buchnevich)

8:45

Cody McLeod:

10 minutes for Misconduct (10 min)

8:45

Mike Reilly:

2 minutes for Roughing

8:45

Cody McLeod:

2 minutes for Roughing (served by Pavel Buchnevich)

12:02

Brendan Smith:

2 minutes for Tripping

12:24

Tomas Tatar:

2 minutes for Interference

13:09

Max Domi:

2 minutes for Holding

15:44

Phillip Danault:

2 minutes for Hooking
3rd Period
3:38

Charles Hudon:

2 minutes for Hooking

16:10

Montreal Canadiens:

2 minutes for Too Many Men/Ice – Bench (served by Jesperi Kotkaniemi)

16:56

Jimmy Vesey:

2 minutes for Hooking
GOALIES:
| | | | | | | | | | | |
| --- | --- | --- | --- | --- | --- | --- | --- | --- | --- | --- |
| SA | GA | SV | SV% | ESSV | PPSV | SHSV | SOSA | SOS | TOI | PIM |
| 34 | 3 | 31 | .912 | 23 | 0 | 8 | 0 | 0 | 60:00 | 0 |
| | | | | | | | | | | |
| --- | --- | --- | --- | --- | --- | --- | --- | --- | --- | --- |
| SA | GA | SV | SV% | ESSV | PPSV | SHSV | SOSA | SOS | TOI | PIM |
| 32 | 5 | 27 | .844 | 18 | 2 | 7 | 0 | 0 | 58:22 | 0 |
Going into this game, you had the two most overpaid & expensive goaltenders going head-to-head. With the money being doled out to their goalies, you figured this game would be a goaltenders duel, right? Wrong. Instead, the Rangers won a 5-3 absolute battle with the French Canadiens, and the story of this game was the team win for the New York Rangers. Even McLeod (we'll get more into that below) gave it his all, and that was what Ranger fans have to love the most – the Rangers gave it their all, once again.
During this season, there haven't been many times where you can say the Rangers carried Henrik Lundqvist. It's been the other way around. However, in tonight's 5-3 victory, the Rangers carried Lundqvist to the win. Lundqvist struggled a lot in this game. Whether he was dropping his stick, looking behind him after shots to see if the puck went in or just overplaying pucks, for whatever reason, Lundqvist was not as strong as he was 48 hours prior.
Previously, in games like this, we've seen the Rangers wilt. This was a game that the Rangers would've lost 3-1, 4-1, just a few weeks ago. Instead, the Rangers rallied and for the first time this season, put five goals on the board for Lundqvist. Instead of Lundqvist having to shoulder the bulk of the load in a tight game, the Rangers found a way.
Granted, Montreal was playing their sixth game in four nights and were on the second game of a back-to-back. I understand that. However, Montreal also had what seemed like a billion PP's in the second period, and couldn't finish the Rangers. Carey Price didn't play last night, yet he gave up five goals. So while I can see the argument that Montreal entered this game at a disadvantage, they also didn't have the killer instinct to put the Rangers away. You have to give credit for the Rangers for not giving up when it looked like it would be raining french frogs and poutine all night.
The first period of this game looked oddly familiar to previous Lundqvist starts. 23 seconds in and Montreal was on the board, courtesy of Tomas Tatar:
23 seconds in…Tomas Tatar rips home the first goal of the night. 🚨

Catch all of tonight's NHL action, only on @Sportsnet Twitter. pic.twitter.com/qvb7BjhKFk

— Sportsnet (@Sportsnet) November 7, 2018
1-0, bad guys.
I don't know what Lundqvist was doing here. You know I'm not his biggest fan, but the way he's been playing, I'll give him a pass.
What I did find funny, was how Joe Micheletti just ignored the goal. The Habs scored before people could sit down and he was rattling on about Montreal's line-up. He didn't mention the goal and pretended that it didn't happen. Fucking Micheletti.
The first period was somewhat of a track-meet, as the two teams used their speed to create chances. This first period was a complete 180 from the first period with Buffalo.
The Rangers got two separate two on one chances after the Tatar goal. On the first, Chytil fed McLeod. McLeod, instead of shooting instantly, took his time, made a move, telegraphed his shot and then McLeod missed the net. All I thought about when seeing that was "WHERE IS LETTIERI?"
Right after that, Chytil got another chance, this time with Spooner. Chytil shot the puck. Smart move, even if Price made the save. To take a positive out of this, the fourth line created two great offensive chances.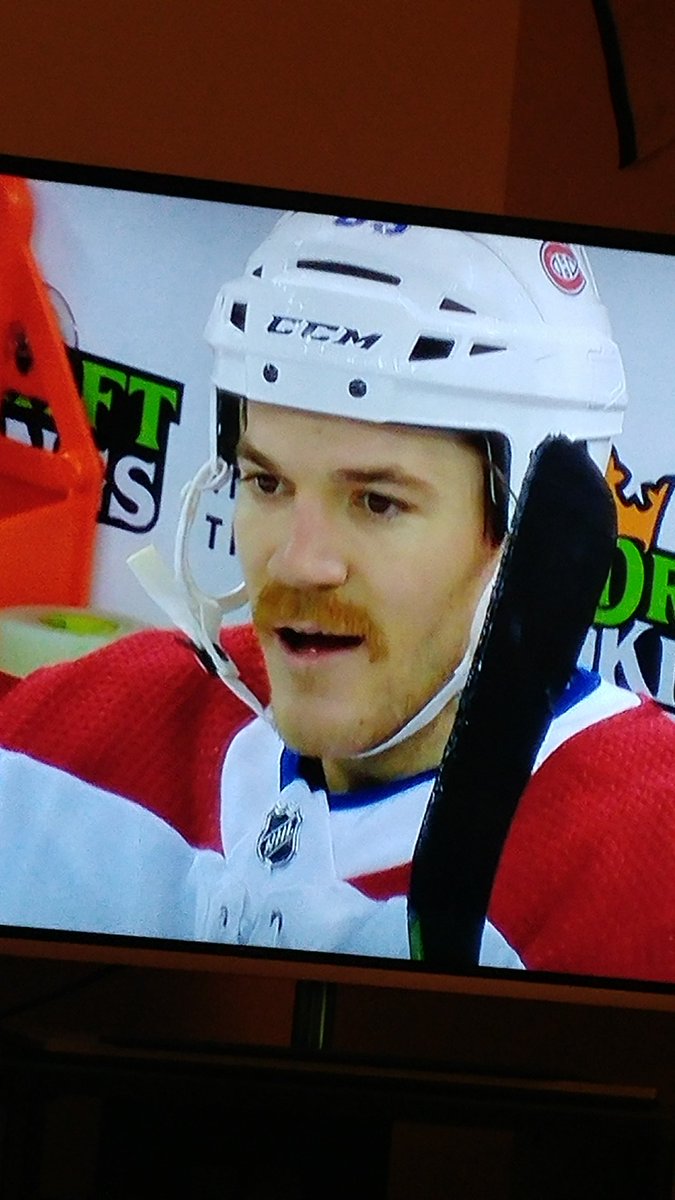 As the game went on, Micheletti started exaggerating Lundqvist saves like they were god's gift to goaltending. Still no mention of the first goal though!
Another story of this game were special teams. The Rangers went 0-6 on the powerplay (some PP's were abbreviated power-plays) while Montreal went 1-7.  The biggest consistency the Rangers have shown lately is their penalty killing, despite Montreal getting a PPG in this one. In the second period alone, the Rangers killed a four minute penalty, drew a penalty and stopped Montreal on a 5 vs 3.
The Rangers would take a lot of penalties in this game as you could tell. Here was Quinn's reaction to one of them:
Caption this…😂#IceSurfing pic.twitter.com/blub8Ui3Wp

— Sportsnet (@Sportsnet) November 7, 2018
Chris Kreider, who you may know, has history with Carey Price, would tie the game at the 15:50 mark. Here's CK20:
Hey, Carey Price … you know Chris Kreider real well, right? #NYR are tied after 1! Watch the action now on MSG & https://t.co/9032j80fse pic.twitter.com/GmdiHHdSKy

— MSG Networks (@MSGNetworks) November 7, 2018
1-1.
On the goal, Kevin Hayes, who did log 3 assists tonight, was extremely lucky. He did the extra pass to nowhere shit, got denied, then fluke found Kreider. Kreider slammed it home. If anything, I hope this doesn't encourage Hayes to keep doing the extra pass. Take the shot.
Marc Staal was an interesting player to watch tonight. Staal, who has been criticized more because of his contract than anything else, has continued to play well defensively. Ever since the dismissal of Dan Girardi (and later Ryan McDonagh) Staal has really stepped it up. While I miss #5 and #27, I can't deny that #18 has been stellar. I won't argue his contract, but you can't say "Marc Staal sucks" or anything like that.
Staal seemed to be agitated by the Montreal agitators, especially in a one Max Domi. As the first period was winding down, Staal found himself in some scrums with a few Canadiens, with Domi being one of them. And while Ranger fans were probably not a fan of Tie's son tonight, Max Domi is someone I want on my team. He's such a little shit and gets people riled up. It's fun to watch.
The Rangers would kill a Lias Andersson penalty, as the score remained 1-1 after twenty minutes.
Going into the second period, I thought the Rangers would come out flying because of how they've been playing and because Montreal played last night. Even Steve Valiquette predicted a 4-1 NYR score, words that nearly came back to bite him in the ass.
There is no recap of this game that can give the second period justice. With the Habs out-shooting the Rangers by a tally of 17-11, when the second period started, who knew that this game would turn into a heated game, which was full of physicality? Just scroll up and check out the penalty summary to see what I'm saying here.
And I'll tell you what – despite the Rangers losing the period, this was exciting to watch. It was great watching the Rangers have a war with their oldest rival. I'm sick of all the pleasantries. Give me this stuff.
The Rangers would get a PP, twenty seconds into the period, but did nothing with it. From there, the game started to heat up.
At the 4:40 mark, Tomas Tatar once again beat Lundqvist:
Tatar en rajoute!

Tatar does it again!#GoHabsGo pic.twitter.com/e46GV5jdqj

— Canadiens Montréal (@CanadiensMTL) November 7, 2018
2-1, bad guys.
On the goal, this was a hell of play. The Canadiens just dominated the Rangers and had something like 90 seconds with the puck. They grinded, worked hard and it paid off with this goal. The Rangers would later match this style of play, later in the third period, with an elongated forecheck of their own.
Andersson would take his second of two high sticking penalties in this game. For Andersson, this was not a good game. I think he tried to do too much, to help justify his playing time/spot. I think he would be more relaxed if he knew he was here, day in and day out.
On the Montreal PP, they scored fairly quickly, as Max Domi got the PPG. I thought Micheletti was going to cry:
MAX DOMI ON THE POWER PLAY! BACKHAND ROOFER!#GoHabsGo pic.twitter.com/b78YqyVpF7

— Hockey Daily 365 (@HockeyDaily365) November 7, 2018
3-1 bad guys, and it looked like this game was going to take a turn for the worse for the Rangers. This is where I thought where Vally's 4-1 prediction would backfire/be a jinx. I also thought this made Howden look good, as the Rangers gave up this PPG because of this silly penalty from Andersson, a penalty that did nothing to impede Montreal:
Lias Messier. Or Lias Hunter. pic.twitter.com/D7wlhzZiC0

— Steve Kournianos (@TheDraftAnalyst) November 7, 2018
Less than 90 seconds after Domi's goal, the game got ugly, but it was beautiful to watch.
My words won't do this justice, so take a look:
Cody McLeod got a 10-minute misconduct for what?!🤷‍♂️#NYR pic.twitter.com/9xFxeNG6b1

— MSG Networks (@MSGNetworks) November 7, 2018
To me, when McLeod got boxed, this was addition by subtraction for the Rangers. Listen, I get the toughness and trying to be an enforcer, but McLeod doesn't bring much offensively. Every time I see McLeod play, I miss Tanner Glass even more. I get being tough and I have no problem with that, and really, the Rangers rebounded and you can say they surged from this, but I still don't get McLeod on this team.
Montreal would get a four minute PP off of this. Brendan Smith, good for one dumb penalty a game, would leg whip a Canadian and Montreal would then get a 5 vs 3 PP.
Mark this down – how many times do you see a team have a 5 vs 3 PP, but then turn it into a 5 vs 3 PP for the other team? That's what Montreal did tonight, as Tatar and Domi both took penalties, while on the power play.
When all the penalty minutes were through, at 15:44, Phillip Danault would get called for hooking. The Canadiens killed that powerplay too, but seconds after the Rangers PP expired, Tony DeMAGAngelo (As always, credit to @NYRKELSMADS) would cut the lead in half:
Tony DeAngelo gets the #NYR back to within a goal! pic.twitter.com/63q58wDSMC

— MSG Networks (@MSGNetworks) November 7, 2018
3-2, bad guys.
With the way DeAngelo and Pionk are playing, I wanted to drink a Budweiser, have a hot dog and blast the Star Spangled Banner. Man, am I happy with our young AMERICAN defensemen! USA USA USA!
As the period closed, a long period, elongated with all the whistles and penalties (in other words, if you went to the game, you were taking the late train home) the score was 3-2, MTL.
Going into the third, I tweeted that I had no clue what was going to happen in the third period. Common sense said that Montreal may tire, but with the way this game was going, who knew? The first period was FAST. The second period was PHYSICAL. The third period? To me, it would be the third word that Quinn preached this off-season, RELENTLESS.
The Rangers found themselves in a scruff to start the third period, this time with Mika Zibanejad. With his concussion history, he's the last one that needs to be involved in fisticuffs, but adrenaline and passion will make you do funny things.
Marc Staal, who as mentioned, had a good game tonight, would wind up logging the assist on the game tying goal. Who scored the tying goal at the 8:25 mark? Take a look:
PAVEL BUCHNEVICH USES HIS STRENGTH AND POTS ONE IN TIGHT TO TIE IT UP!#NYR pic.twitter.com/i9URyrp845

— Hockey Daily 365 (@HockeyDaily365) November 7, 2018
I have given Pavel Buchnevich more shit than anyone, and here he is, keeping a play alive and showing off some offensive awareness. Outside of Chytil, and maybe Andersson, Buchnevich needed this goal more than anyone. Great play from the mopey millennial commie, and I say the word "commie" as a term of endearment. If you're offended, go find a safe space or a pie chart.
3-3.
And now, for the highlight of this blog, I present to you Neal Pionk, doing his Brian Leetch imitation:
What a goal from Neal Pionk. My goodness. #NYR pic.twitter.com/qrNEmQ726h

— Rob Traub, Actually known as Rob Taub (@RTaub_) November 7, 2018
4-3, GOOD GUYS!
WOW.
On the goal, the Montreal Canadiens took a too many men on the ice penalty. Since the Rangers issues in that department, they've seen two teams take that penalty during this winning streak. However, Jimmy Vesey was then called for a phantom hooking penalty. That was piss-poor officiating and the M$G crowd weighed in, hence the loud "ASSHOLE, ASSHOLE, ASSHOLE!" chants you hear before this Pionk goal.
With the Rangers PP reduced to a four on four, Pionk, an American defenseman, just like Leetch, went coast-to-coast and beat a former Hart & Vezina winner. Words don't do this justice. Just watch the clip above.
And yes, I'm pulling a Micheletti and exaggerating with the Leetch comparisons. In fact, I hate when young guys are called the second coming of whoever or compared with someone from the past, but this goal was Leetch 101. Let me have my fun and enjoy this goal!
With the Habs floundering, Zibanejad scored a short-handed goal to make the score 5-3. It was a nice goal, but really, at that point, everyone was still jumping up and down & beating their chests to the Neal Pionk goal, which went down as the game winner.
The Habs would pull Price and half-muster an effort to get a fourth goal. It was all for naught. They were done. Stick a fork in their poutine. Rangers 5, Habs 3. The Rangers are now on a four game win streak and if anything has been shot to shit, 15 games into this season, it is all the tank talk. After a game like this, I'm done looking up Jack Hughes highlights and imagining "what if?"
When I think of the Rangers seven wins, to me, the win over the Sharks from last week was my favorite game of the season. However, this was a great game to watch, especially if you know the final score going in!
What I enjoyed the most was the Rangers fighting and not giving up. They didn't need a goalie to keep them in this game. This was good of a team win as any, and this really showed off Quinn's message.
I think Vally said it best in the post-game, and I'm paraphrasing him here – "it's tough to single out the effort of one particular Ranger, this was just a great team win." I 100% agree with Mr. Analytics here. Hayes got three assists and was the number 1 star of the game, but how about the play of Pionk, Kreider, DeAngelo, Staal, etc? Even Lundqvist, who was shaky throughout the whole game, was able to make a few key saves, especially during the never-ending Montreal PP's.
What I will never understand are the fans who are upset about the team winning. Face it, even if the Rangers had the number 1 overall pick, they wouldn't draft Jack Hughes. They would draft a Swedish guy, who was ranked #74th overall by "The Hockey News."  I feel I will say this a lot this season – I understand tanking and the draft, but these players aren't playing to lose.
It's kind of fun rooting for the underdog, and that's what the Rangers are this season. Granted, I wouldn't make any crazy trades, such as trading draft picks and prospects for a Panarin, a Karlsson or whoever else, but if this team continues to follow this course, I'm just going to enjoy the ride, and as fans, that's all we can do.
Oh and how about this one of many Dancin' Larry videos:
For all the MR's that call Larry a jinx, the Rangers scored two goals, one of them being the game winner, after Larry danced tonight. Fuck your tank, fuck your jinx!
Up next for the Rangers, a back-to-back road weekend with Detroit on Friday and Columbus on Saturday. To me, you start Georgiev against the Dead Wings on Friday and let Lundqvist try to get a win against Torts on Saturday.
Free plugs time:
Blueshirt Underground Radio returns Wednesday night, for those looking for more views and opinions about these Rangers. The BSU guys also have a viewing party this Saturday. Who knows, the Rangers may be on a five game win streak when this party takes place! What once looked like a "LOSE FOR HUGHES" party, could be six pack victory celebration.
And yes, it's still way early into the season, blah blah blah, but you have to enjoy and like what you're seeing from the Rangers thus far. I still question the authenticity of the word "rebuild", but I have come to terms that I can't change anything. I will vent and have fun with these silly blogs and enjoy these good times. I just can't be one of these fans who roots for the team to lose, even if I know the draft is probably what's best for this team.
Now, if only Quinn would put Vinni Lettieri on the powerplay….
I'll be back Friday night after the Detroit game. I also have a book review I'm trying to find the time to do, as I just read an amazing book on goaltenders from the 1960's. I will admit, while work takes up my time, as of late, so has "Red Dead Redemption 2!" Yes, I'm 36 and play video games.
As always, thanks for reading and…
"LET'S GO RANGERS!"
Sean McCaffrey
BULLSMC@aol.com
@NYCTHEMIC on tweeter