Greetings and salutations everyone and welcome to another blog here on BlueCollarBlueShirts.com. The Rangers, riding a season high four game win streak, saw their winning streak snapped in Detroit, as a result of a 3-2 overtime loss. If you're a glass half full type of person, the Rangers points streak was extended to five straight games.
Many times in hockey, there will be games where you just had no business winning, but somehow you eke yourself to a tie game at the end of 60 minutes, thus "stealing" a point in the standings. Sometimes, no matter how bad you played or what the stat sheet says, sometimes you even win these games.
In the case of this 3-2 OT loss to the Dead Wings, the Rangers found themselves on the other end of this scenario. They were the team that let another team comeback, steal a point and ultimately, steal the decision.
I will say, and I'll get to this later at the end of this blog, for the first time this season, I have never seen so much post-game reaction, both positive and negative, after a loss. What that tells me, is that many people, whether they realize they personally can't control a "rebuild" or have been excited about the recent winning steak, are willing to put the tank & Jack Hughes stuff to rest, at least temporarily.
For the first time this season after a game, this was the first time that I saw fans truly upset with a loss. In essence, for the first time this season, this felt like any other game from the last ten or so years, where people are living and dying with losses. And yes, while I'm exaggerating by using life and death here, you know what I mean. People/fans are invested. Even Steve Valiquette (more on the MSG Networks as you read along) seems more invested. On Tuesday, he was doing back-flips after Pionk's goal. Tonight was a different story, such a different story, that even I was agitated with his post-game reaction!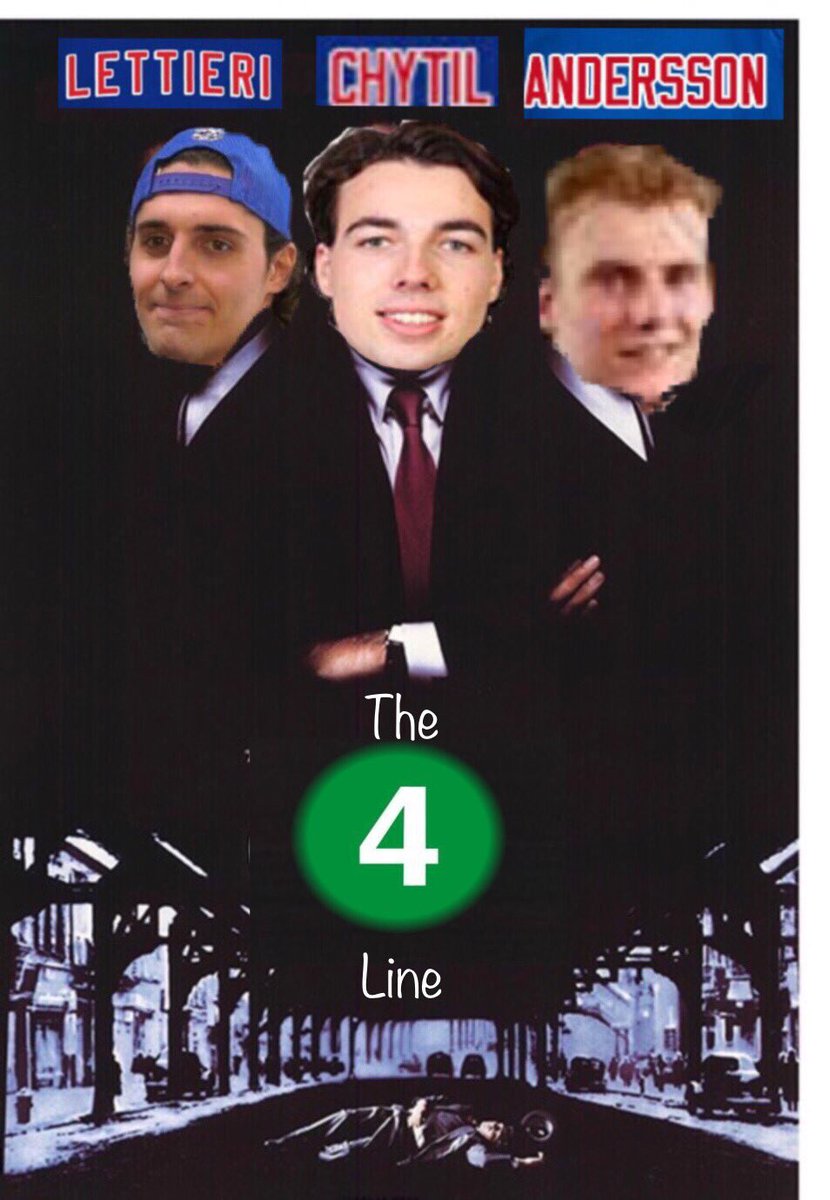 As I start this blog at 11:15PM, nearly 75 minutes after this game has ended, my phone is still making sounds like a robot that had water thrown at it. I only do the Twitter and the Facebook. I don't know how people manage to use those two platforms, plus the Instantgram, the Snapperchat and whatever else. I'm getting so many alerts right now, via the Facebook, the Twitter and the text messages, that my phone looks redder than Lundqvist's neck with under a minute to go in the third period.
There's a lot to get into tonight and I kind of want to get a good night's sleep, as I'm debating about going to this tomorrow: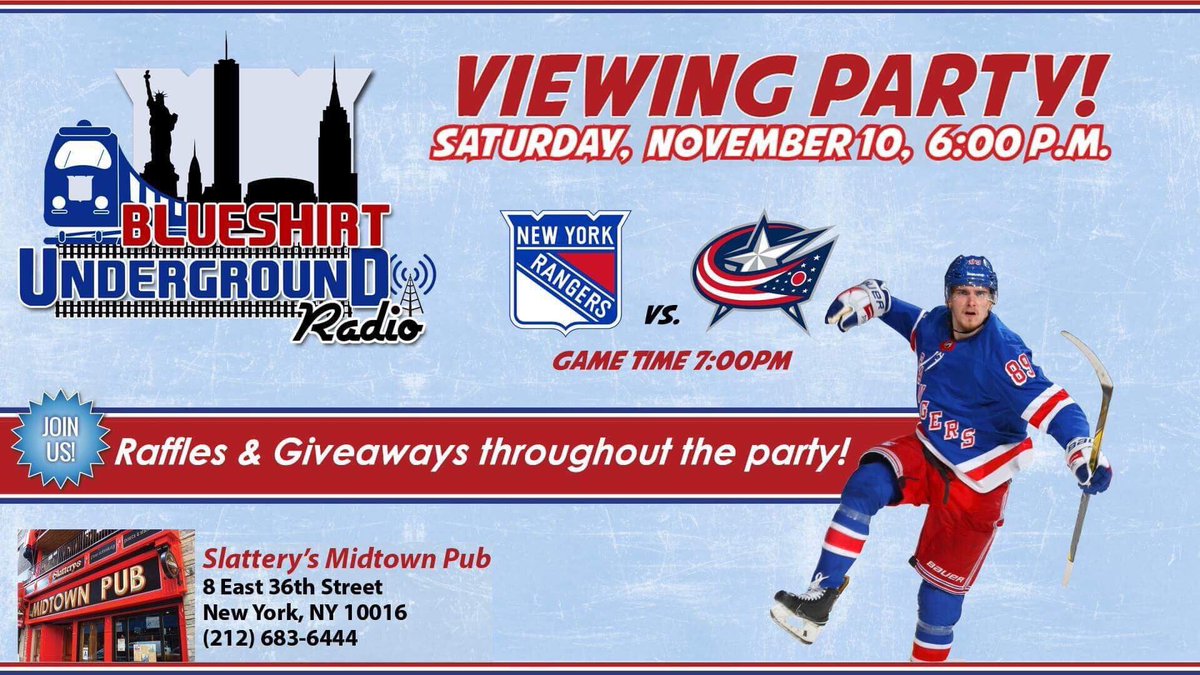 Anyways, let's get right into it. By now you know the format: plugs, news, the David Quinn Scratch List, the box score, the review and all the other stuff in-between.
As always, here are my last few blogs in case you missed them:
---
---
---
---
---
---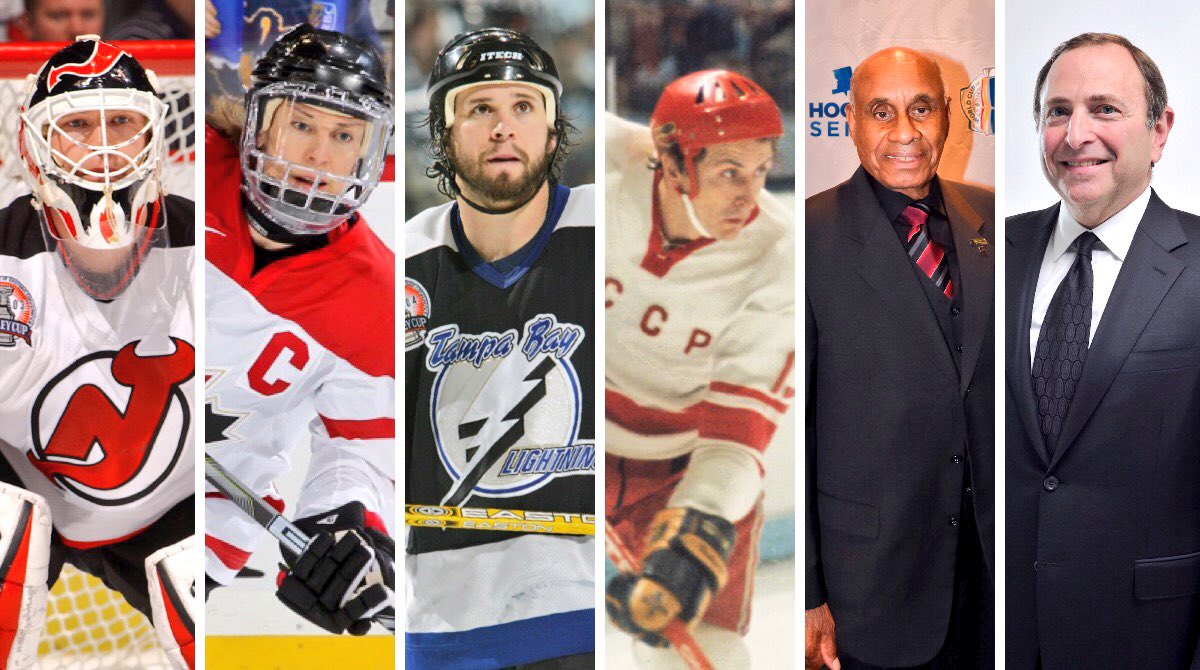 After what's been a busy news week, there wasn't much that went on between Wednesday and tonight, outside of the Hockey Hall of Fame inducting their Class of 2018 into the hallowed halls of Toronto.
I talked about this class when it was first announced. I have no issues with any of the inductees, outside of Gary Bettman. It's just a joke, and I'm sure you know why already. The fact that the NHL is honoring a jackass who had three work stoppages during his watch, a stoppage that included a full season, the first time ever in the history of US sports, is just ridiculous. Let's not forget that Bettman also ignored CTE and thought it was made up.
If anything, if you're going to honor Bettman for growing the league to 31 teams, more time needed to pass. If they honored him when he was 85 years old or even better, posthumously, then it would make sense. In the now though, it's just stupid and shows how unaware the NHL is.
Like I said, I ranted on this topic already, so I'll save you my story about how I laughed when Martin Brodeur thanked his family, say congratulations to Martin St. Louis and move on to the next segment of this blog!
The biggest news out of Rangerstown, before tonight's game with the Dead Wings, is that Mats Zuccarello won't be making the trip to middle America. Kind of ironic how the guy who looks like he came out of middle Earth won't be going to middle America, but alas, I digress.
According to the NYR scribes, Zuccarello has a groin issue. Whether he has blue balls, a pain, a strain or whatever, his sack issues kept him off the plane for these games with Detroit and Columbus. For some reason, Larry Brooks called this "an injury bug". Trust me, as a fellow male, no one wants to hear the word "bugs" when it comes to the balls. For a now Hall of Fame writer, Brooks should be more careful with the words he uses. (How ironic and silly is that coming from me?)
Also of note, Boo Nieves is 100% and was sent to Hartford. I get the feeling that Nieves and the Rangers will just not work out. Maybe he's a victim of timing, I don't know, but I don't envision a scenario where Nieves is a regular member of this roster. I've been wrong before, but barring injury or perhaps a trade of both Hayes & Zibanejad, I don't see where Nieves fits in.
While I always try to give you the lines in these blogs, I'm not one to overly obsess about them. I do understand the criticism that by shaking up the lines every game, Quinn may risk developing line chemistry, but this is the season to try out new things. That said, for the first time in a while, I was overly excited with Quinn's latest line, which I've lazily dubbed "The Four Line". Yes, I'm creative like that.
Cody McLeod was the lone healthy scratch in tonight's Original 6 contest. No one asked Quinn on the why, so just to speculate, I don't think it's because of the penalties in Tuesday's game with Montreal. With hindsight being 20/20, McLeod's penalty somewhat fired up the Rangers and they went on to score four unanswered goals. If anything I think McLeod was scratched due to a combination of airmailing an open shot against Carey Price, coupled in with the fact that Lettieri/Chytil/Andersson is just "sexier", for lack of a better word.
As mentioned in my last blog, McQuaid remains on the Injured Reserve. Claesson is still not ready to return, but really, unless Quinn is going to scratch Brendan Smith or Kevin Shattenkirk again, who are you bumping off the defense right now? Pionk has been amazing. DeAngelo has been solid. Staal is perhaps the best defensive defenseman the Rangers have. You could make the case that Quinn could scratch Brady Skjei and if Quinn did that, that would really put some weight into Quinn's "bank account" quote that he said earlier in the season.
Here's what Quinn brought forth to Detroit on Friday night:
FIRST LINE: Namestnikov/Zibanejad/Buchnevich (With #89 taking Zucc's place.)
SECOND LINE: Kreider/Hayes/Spooner
THIRD LINE: Vesey/Howden/Fast (Brett Howden making his return, after clearing NHL concussion protocol.)
and drum roll please…
FOURTH LINE: Chytil/Andersson/Lettieri (Of note, these guys didn't log much ice time in the third period, which was the downfall of the Rangers in this game. How telling.)
Okay, okay, okay, I know what you're saying – I over-hype Vinni Lettieri way too much on these blogs. That's a fair criticism. That said, look at who's he played with this season. It's not like he's afforded the same opportunity as Namestnikov, and given chances with the better talent on this team. He's playing with McLeod nearly every night, and not to take shots at McLeod, McLeod isn't known for his offensive talents.
Lettieri's role on this team, thus far, has been as a grinder. He's playing well defensively, but we're not seeing him getting the offensive chances that we saw from him in the preseason, much less in the limited work we saw from him last season.
In tonight's game, I thought the fourth line played well, but they didn't score a goal like I hoped they would. Then again, the Rangers, collectively, didn't score one five-on-five goal in the game, so as someone hyped about this line, there is my silver lining!
I hope David Quinn keeps these three together. It's funny, this Rangers fan base hardly ever 100% agrees on anything, but no matter where I looked, it seemed that everyone was excited to see this trio. Keep in mind, in their limited personal time together, Chytil & Andersson have formed a friendship, so there is chemistry there. I think Lettieri, playing with two play-makers, will see his offensive stats improve.  (And really, how couldn't they?)
As I'll get to at the end of this blog, this is such a weird time for Ranger fans, because one minute you're watching Jack Hughes highlights and the next minute you're jumping off the couch for Ranger goals. This new fourth line, if it remains in tact, is something everyone can get behind, because it's a great line for the rebuild and you're seeing fresh talent develop.
To close on this topic, I hope Quinn gives these guys more games together. If they don't produce, then no big deal. Go back to the drawing board.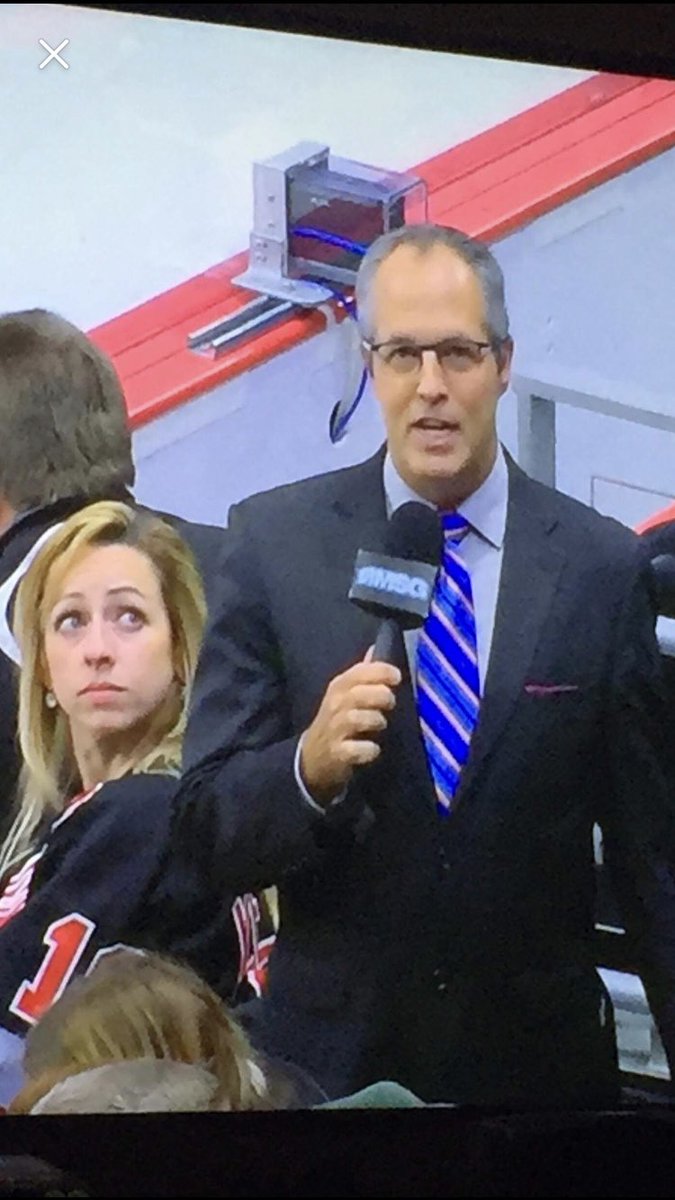 And finally, before jumping into the game recap, here's the official box score, courtesy of ESPN.com:
SCORING SUMMARY:
1st Period
No Goals Scored
2nd Period
17:53

Kevin Shattenkirk

(1)

(Power Play)

Assists: Tony DeAngelo, Kevin Hayes

1
0
18:33

Neal Pionk

(3)

(Power Play)

Assists: Mika Zibanejad, Pavel Buchnevich

2
0
3rd Period
1:46

Justin Abdelkader

(4)

Assists: Gustav Nyquist

2
1
17:58

Andreas Athanasiou

(5)

Assists: Frans Nielsen, Niklas Kronwall

2
2
OT Summary
4:54

Dylan Larkin

(7)

Assists: Andreas Athanasiou, Mike Green

2
3
PENALTY SUMMARY:
1st Period
0:25

Mike Green:

2 minutes for Tripping

6:01

Darren Helm:

2 minutes for Delaying Game-Puck over glass
2nd Period
13:31

Brady Skjei:

2 minutes for Holding

16:48

Jacob De La Rose:

4 minutes for Hi Stick – double minor
3rd Period
18:11

Pavel Buchnevich:

2 minutes for Slashing
OT Summary
No Penalties This Period
GOALIES:
| | | | | | | | | | | |
| --- | --- | --- | --- | --- | --- | --- | --- | --- | --- | --- |
| SA | GA | SV | SV% | ESSV | PPSV | SHSV | SOSA | SOS | TOI | PIM |
| 30 | 2 | 28 | .933 | 21 | 1 | 6 | 0 | 0 | 64:50 | 0 |
| | | | | | | | | | | |
| --- | --- | --- | --- | --- | --- | --- | --- | --- | --- | --- |
| SA | GA | SV | SV% | ESSV | PPSV | SHSV | SOSA | SOS | TOI | PIM |
| 31 | 3 | 28 | .903 | 25 | 1 | 2 | 0 | 0 | 64:54 | 0 |
Going into this game with the Red Wings, one of the cellar dwellers of the league and a team that is in somewhat a similar situation that the Rangers are currently in, I thought this would've been a perfect game to start "The King of Kings", in a one Alexandar Georgiev. Before you give me the "Lundqvist is playing well blah blah blah" stuff, is this a rebuild? Is Lundqvist going to play 70 games this season?
While I truly don't think Georgiev is at the level that Cam Talbot or Antti Raanta were during their tenures here, you have to pick and choose when to give Georgiev some work. When the Rangers see these bottom feeders on the schedule, such as LA and in this case Detroit, these are the games where you should give Georgiev work. As I've said before, Lundqvist doesn't want to leave NY. If CZAR IGOR comes here next season, that leaves Georgiev as the odd-man out, as Shestyorkin has said he's not coming to America to play in the AHL, and nor should he.
If Georgiev is to remain in the Rangers system and Lundqvist isn't going to leave, it means Georgiev will most likely be in Hartford next year, pending on what happens with Shestyorkin. The Rangers have to see what they have with Georgiev. Knowing the Rangers, if Georgiev plays well, the Rangers will trade another starting goalie elsewhere, which would be the third time in a row that's happened. However, this is all hypothetical talk.
In reality and in the now, if you're operating with either the thought that the Rangers can sneak into the playoffs or that they should be rebuilding, Georgiev needs to play, and when it comes to a team like Detroit, this is the perfect scenario for Georgiev. While I don't know if Coach Lundqvist plans on playing against Columbus on Saturday night, (and it wouldn't shock me) it makes no sense to me for Lundqvist to once again take the easier match-up, especially with a division rival up next. Is Lundqvist scared of Torts or something?
Newsday reporter, Colin Stephenson, reported that one of the reasons Lundqvist took this game with Detroit was because of Lundqvist's history against Howard. In the past, these two teams have played tight one goal games, where the majority of the scores were 2-1 or 3-2. Dave Maloney, Anson Carter (more on him in a bit) Steve Valiquette and John Gianonne all predicted this would be a 2-1 game. And if it wasn't for some brain farts, it would've been. Regardless of the 3-2 Detroit OT win, this was another one goal game and another tight game between these two veteran net-minders.
This was a game the Rangers had in the bag, but like we saw a lot of last season, some similar trends returned for Lundqvist. We saw the early goal allowed. We saw two late goals allowed. We saw the frustration. We saw the making of the faces at his teammates. We saw the crying at the refs. And when it ended, we got our grand finale with another non-choir boy stick smash. On that note, does Jimmy Howard, who had another phenomenal game against his favorite team growing up, sing in a choir?
And yes, people will say – "did you see the turnovers?" "The defense let Hank down." Blah blah blah. These are the same people who credit Lundqvist after a win, but run like illegal Mexicans from ICE whenever Lundqvist loses.
NEWSFLASH: every team in the NHL makes turnovers. It's part of the game. You're playing at an elite level. The other teams gets paid too. No team plays a 100% no-turnover brand of hockey. The Rangers pay Lundqvist the most money in America to be heads and shoulders (no hair pun intended) than everyone else. He's paid to be a difference. To absolve Lundqvist of any criticism for choking this game away is ostrich-like, you're just burying your head in the sand.
Granted, did Brendan Smith and Kevin Shattenkirk help Lundqvist tonight? Not really. Did a missed offside call help the Rangers? No. However, when you see these types of games, it becomes formulaic. While fans were talking about a possible shootout, the second Lundqvist started screaming at the referee for not giving him a call, I knew the game was over. Once Lundqvist is rattled and crying, he falls apart like wet toilet paper.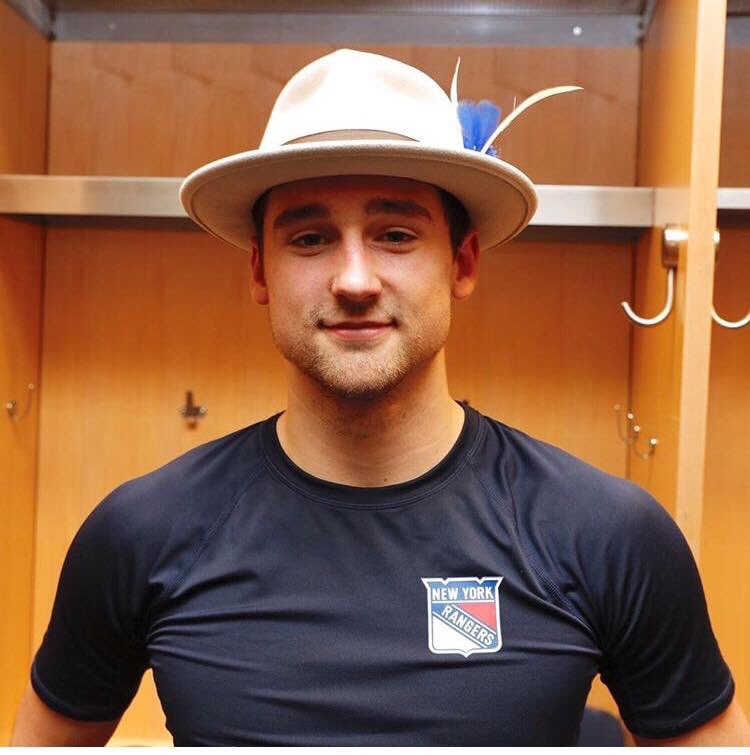 If you're looking for a quick summary, you're obviously in the wrong place. For nearly 60 minutes, it looked like the headline of this game would be "Rangers Power Play Powers the Rangers Over Detroit." For the most part, this was a well contested game, with Howard standing on his head. The bulk of Lundqvist's work came in the third period. You know Lundqvist is having an easy game when resident cheerleader Joe Micheletti, says, "Henrik Lundqvist hasn't been challenged in this game." After all, the Wings only had five shots after the first period.
I thought the young guns in blue played fantastic tonight, which is what agitated me after the game, something I'll get to at the end of this blog. The goals weren't coming, but they played hard. They were strong defensively and limited Detroit from taking any good shots. It really wasn't until the third period that Detroit started motoring a little bit. Even so, for a road game, I thought everyone under 25 years old was humming nicely. If anything, if you're doing the finger pointing stuff, I would look at the big money players, such as Shattenkirk (who did score) and Brendan Smith. Even so, turnovers happen and Lundqvist is paid the big bucks for a reason.
For those keeping track, after I brought up the fact that Anson Carter hasn't been on many games this season, Carter returned tonight. Nothing against Carter, but he's just not Ron Duguay. I liked Carter on the MSG Hockey Show, as I thought he was able to show off his personality there. Here, I just don't think he connects with Ranger fans, despite his limited tenure on Broadway.
When it comes to Vally, he brings you the goaltender's view and the analytics stuff. He's good for what he brings to the table. Knowing the ratings of these games and seeing that the top demographic of viewers are males over 45 years old, there's just no way for Carter to connect with fans like Duguay. Plus, Duguay was a long-time Ranger and a big fan favorite. Outside of Brian Leetch, who has done work for MSG Networks in the past, anyone replacing Duguay is at a disadvantage.  And let's be honest, Duguay helped bring in the female viewers too.
I think for Carter to be successful, he needs to be a regular. It's tough to create a bond with the viewer when you're in and out. It's why I think, despite his long tenure and a ring with the Rangers, that Glenn Healy never connected, just because his appearances were so sporadic. Viewers had a bond with Duguay and they have a bond now with Vally. MSG Networks needs to stop skimping on the cash, and make Carter a regular, if this is the route they are going to go down.
That said, I think a longer tenured Ranger, a Ranger that fans have fond memories of, would be better for the broadcast. That's not to take anything away from Carter, it's just my opinion. I think someone with more years invested with the team, like say a Tom Laidlaw, would be a better candidate.
This first period was one of those "feeling out processes" with the Rangers really buzzing towards the end of the first period. The Rangers would get a quick PP to start the game, when Kevin Hayes was tripped by Mike Green. On Hayes, he leads the Rangers on drawing penalties this season. That's not a stat that's talked about a lot, but it's a stat that's somewhat important. It means Hayes is playing hard and other teams are making mistakes to slow him down.
The Rangers had several chances to crack Howard in the first period, but Howard was on his A-game. He stopped Hayes and Kreider from close. It just seemed that the predictions from the MSG Network crew would be proven true – this was going to be another game to bet the under on.
The story of the first period was really Jimmy Howard and the Rangers defense. If anything bothered me, it was the Rangers going 0-2 on the power-play. However, my gripes about the power-play would be stifled after the second period.
The second period was more or less the same as the first, at least for the first 16 minutes or so. One of Howard's biggest saves is when he stopped Howden on the doorstep, who took a shot after receiving a beautiful two line pass from Tony DeMAGAngelo. (Credit, as always, to @NYRKELSMADS) If Howden was able to connect for a goal after that pass, it would've got as much GIF time as the Pionk goal from Tuesday.
After Kreider and Hayes couldn't connect from close in the first, Namestnikov and Buchnevich had a chance, but once again, there was Jimmy Howard.
The Rangers would kill a penalty in this period, after Brady Skjei was boxed. I'm telling you, with the money Smith, Shatty and Skjei make, what's Pionk's worth to the Rangers – $20M?
Towards the end of the second period, all the action occurred, courtesy of a Jacob De La Rose high sticking penalty on who else, Kevin Hayes. Hayes was bleeding, thus the Rangers got a four minute power play. What came next was the best Rangers power play of the season, as they scored two goals, with the first goal coming early enough to not cut into the second half of the power-play. In other words, the Rangers scored two consecutive power plays goals, while De La Rose served his penalty.
Shattenkirk would score an All-American goal, after assists from Tony DA & yep, Kevin Hayes. Here's Shatty at the 17:53 mark:
KEVIN SHATTENKIRK WALKS IN AND SNIPES ONE HOME FROM THE TOP OF THE CIRCLE! WHAT A SHOT!#NYR pic.twitter.com/ZECcwXuII4

— Hockey Daily 365 (@HockeyDaily365) November 10, 2018
1-0, good guys. And really, that's what you're paying Shattenkirk to do, you just want to see a lot more of it.
During the blogs this season, I've been saying that Neal Pionk makes Shatty more and more expendable with each game. Not to be outdone, here's Neal Pionk connecting with his power play goal, just 40 seconds later:
NEAL PIONK'S SHOT DEFLECTS HOME ON THE POWER PLAY! THREE GOALS IN THREE GAMES!#NYR pic.twitter.com/aQeM3CBpho

— Hockey Daily 365 (@HockeyDaily365) November 10, 2018
2-0, good guys.
On the goal, there was confusion, as the official scorer's thought Kreider may have touched the puck. During the intermission, it was ruled that Kreider didn't touch it, and Pionk got the goal he deserved. I know it's the way it is, but I hate when guys robbed from goal scoring, because of a last second tip, that probably didn't influence the goal anyway.
Oh, and how about two American defenseman PPG's? Isn't that amazing Suzyn? All I needed here was Sam Rosen to say, "Special teams swing games Joe, OH BABY!"
The Wings looked demoralized as the second period came to an end, as the Rangers took a 2-0 lead to the locker room.
Give credit to Howard, he was able to shut down NYR's five-vs-five game, but the Rangers finally made a team pay deeply, via their power-play.
The third period was a game eerily familiar of games from last season, and several games from Lundqvist when Talbot and Raanta were here.
The Rangers, who were playing great, had a two goal lead. Enter Lundqvist.
While I'm not blaming Lundqivst 100% for the loss, and I know people look to blame everyone else, at the end of the day, he makes the most money, he demanded to play this game and the expectation level for Lundqvist is higher than some goalie making $1M a season. When it's crunch time, you need your best players to step up. Far too often, Lundqvist surrenders these late goals. Luckily for the Rangers this season, they've been able to bounce back and win.
I mean just think of it, if the Rangers won this game, you would have a feeling like you did after the victory over the Sharks. Instead, you feel like you did after the Rangers loss to the Kings. These last minute goals allowed is Lundqvist 101. Make a chart on that. There's no other goalie in the league, over the course of the last five seasons, who gives up as many early period (first two minutes) or late period (last two minutes) goals, than Henrik Lundqvist. So when people start to cry about Smith, Shatty or whoever, this isn't a first time thing.
At 1:46, Justin Abdelkader found twine:
Gustav Nyqvist picks Brendan Smith's pocket before delivering a perfect feed to Justin Abdelkader. 👀 pic.twitter.com/y1qtLpN6qF

— Sportsnet (@Sportsnet) November 10, 2018
Smith turned the puck over, and boom 2-1, with plenty of time left for the Wings to tie it. Does Smith deserve fault here? Of course. In fact, I'll be surprised if Lundqvist didn't drive Smith through the Detroit-Windsor tunnel after the game, just to turn him over to the Canadian authorities.
2-1, good guys.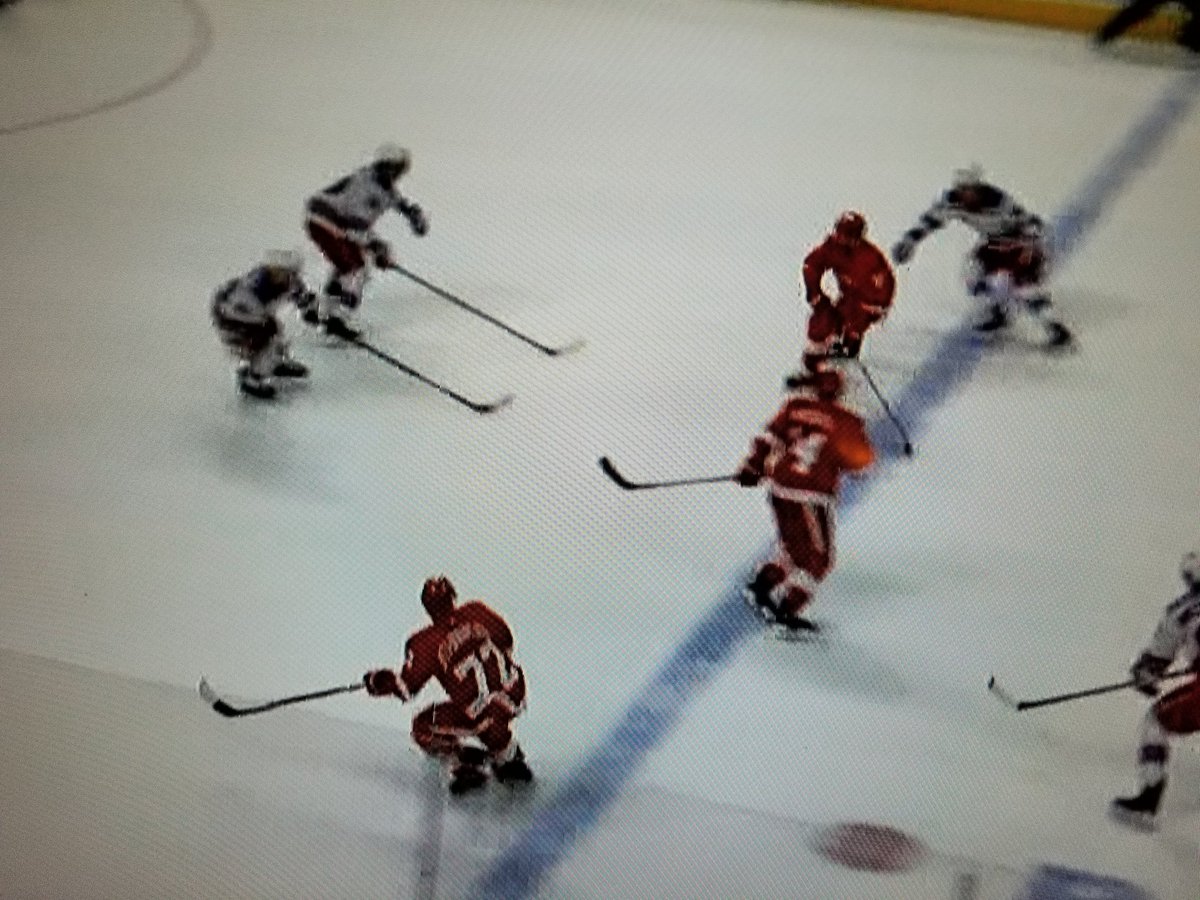 Where Howard was the star during the majority of the game, Lundqvist would have to have earn the majority of his keep in this third period. The Rangers would find themselves victims of not being able to change, getting gassed and kind of looked like the last kid picked to play in a gym class game. They were chasing and not dictating the pace, as they once were during the first two periods.
Another thing that Lundqvist kept doing, which led to many turnovers, was every time he clears the puck, everyone in the arena knew what he was going to do. Detroit just waited by the side boards. While some passes would go through, Detroit was there to meet the Rangers every step of the way. Detroit just knew Lundqvist wasn't going to be making any outlet passes, or anything of that nature. Then again, this isn't breaking news, as puck handling has never been Lundqvist's strong suit.
All you could do as a Ranger fan in this period was watch the clock whittle down. Ten minutes, turned into 9 minutes, which turned into 8 minutes. We finally got to the Foxwoods Final Five. Lundqvist would make a few good stops. Just as the clock was approaching two minutes and you were looking to see if Jimmy Howard skated to the bench yet, Andreas Athanasiou scored his 5th goal of the season:
ANDREAS ATHANASIOU GETS IN ALONE AND TIES IT AT 2 WITH A BACKHAND BEAUT!#LGRW pic.twitter.com/U5z2BGAKcZ

— Hockey Daily 365 (@HockeyDaily365) November 10, 2018
2-2, with 2:02 remaining. For Lundqvist, this was not a goal allowed within two minutes left in a period, but if people use expected goals/saves as an advanced stat, my advanced stat is that Lundqvist would've given up this same goal if it happened three seconds later!
On the goal, as you can see from the picture above, it looks like Athanasiou was offside. If some jerkoff on twitter can see this, I'm surprised the Rangers bench didn't see this. Previously, in past seasons, Ulf Samuelsson and Jeff Beukeboom were in charge of seeing if players were offside. In that same vein, I'm assuming that Lindy Ruff is in charge of this department. He didn't see it, nor did Quinn challenge. With a timeout remaining, I don't know why the Rangers didn't challenge.
I'm not going to go nuts about this goal for being offside, because I feel some of these offside reviews are ticky-tacky and pure hogwash. How many goals would Gretzky have if this rule was in effect? To analyze if a skate was over the blue line by a hair is not hockey to me. Did this play hurt the Rangers here? Of course. That said, Lundqvist was beat.
Now you may say I'm being hard on Hank here, but I've praised him for playing well, as he's been playing, thus far, in this season. You have to remember – I'm a 36 year old Giants/Yankees/Rangers fan. I've seen Eli be clutch. I've seen Jeter be clutch. I've never seen Lundqvist be clutch when it mattered the most. I'm not saying this November game in Detroit is any indicator when it comes to being clutch, but in a game like this, this is a stop Lundqvist needs to make, especially with how great Howard was in this game. And yes, the Rangers should take advantage of the rule book and should've challenged this goal.
This was a goal for the Wings that just re-energized them. You could see the frustration settling in for Lundqvist. Even worse, Pavel Buchnevich then took a stupid penalty, thus giving Detroit a power-play to close the game.
On the Wing's PP, Hank & NYR kept them off the board and would then kill the remaining seconds of the PP in the overtime period.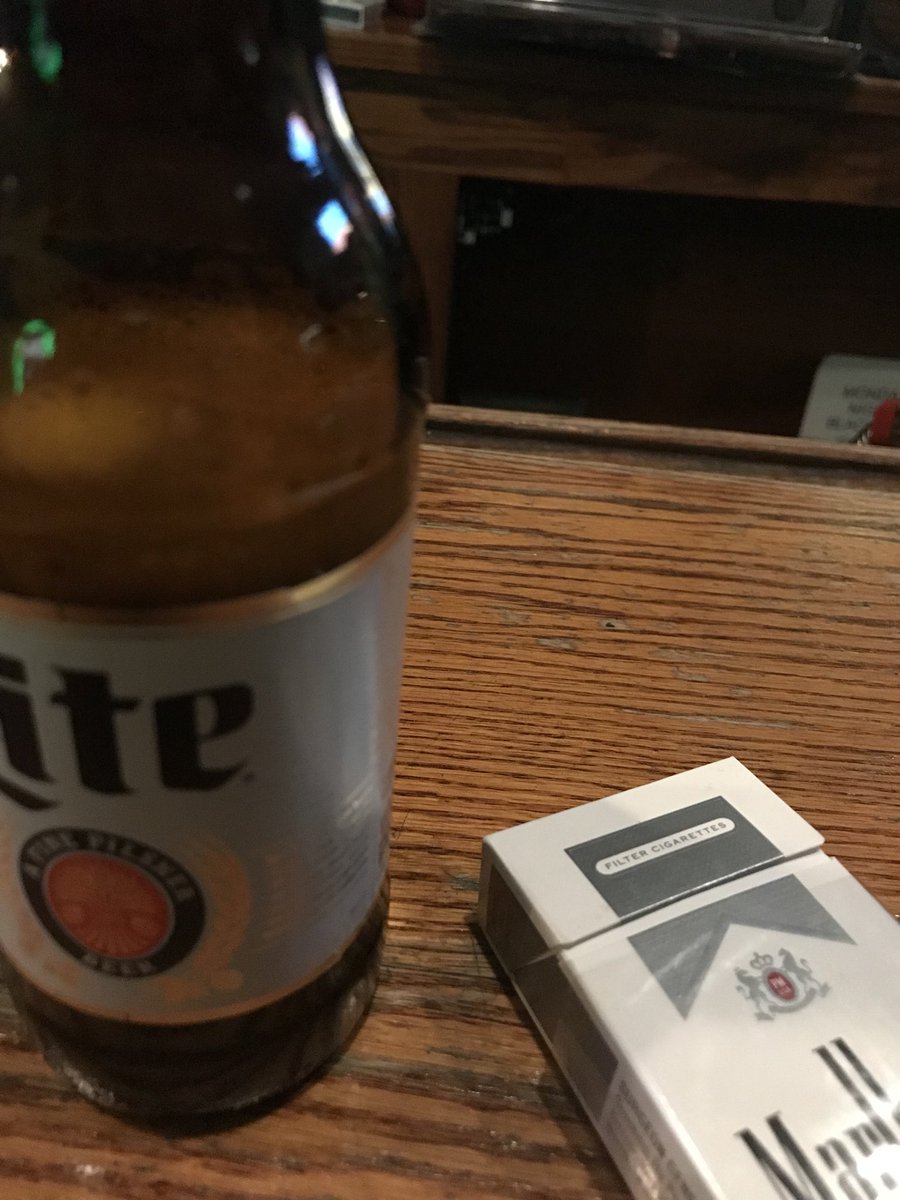 In the overtime, the Rangers had a chance, but there was Howard again. With 5 fucking seconds left, here's your King:
Green, Athanasiou & Larkin combine for tonight's @EASPORTSNHL Overtime GAME WINNER! | #NYRvsDET #LGRW pic.twitter.com/RzQiSUpVS2

— Detroit Red Wings (@DetroitRedWings) November 10, 2018
Of course, giving up this goal led to this:
You know what it is? Oh yea!!!!! @nycthemic pic.twitter.com/AWJ87LQBqD

— Joe Cuckaletti (@JoeCuckaletti) November 10, 2018
3-2, in overtime, your final from Detroit. The Rangers get the loser's point, which hey, on the bright side, helps.
Shattenkirk is taking some heat for this goal allowed because he couldn't change and was gassed. As you may know, as of two years ago, you can't call a timeout after icing either. (I like the rule change, teams shouldn't be able to stall the game and this rule creates offense.)
Still, this is a familiar script for Lundqvist – a two goal lead erased and a heartbreaker to end the game. At least it didn't happen on my birthday again.
Here's the deal – the Rangers lost. As I said at the top, the amount of feedback was the biggest I've seen all season. Fans cared. Fans wanted this game. Fans are buying into this team. Tank, Hughes, Rebuild, or whatever, these current Rangers do not give a shit. They are playing for themselves. They are playing for their job security. They are playing for their financial futures. They are playing to WIN. If Gorton really wanted to blow this team up right now, he would've traded off these veterans, as Larry Brooks suggested he should do, just two weeks ago.
If you're a regular reader of these blogs, you know my deal with Valiquette. I don't always agree with him, but I respect his opinion and I think he's good at what he does. Blah, blah blah, not going to repeat myself from what I've written previously. Go check the archives, located on the right hand of the site.
If I'm recalling correctly, Valiquette started with the Rangers in the 2013-2014 season. It may have been 2014-2015, but either way, he now has equity at his job here. While I think he is too biased on behalf of Lundqvist, something I've gone over to death already (Hank is his teammate and friend, so while I may see things differently as a fan, I understand why Vally will fight tooth and nail for him) I have never been "angry" with him. That said, using the word "angry" is an exaggeration. Maybe the word "irked" or "agitated" is better.
In the post game, which aired immediately after the OT goal, Vally blamed the young kids for this loss! My mouth dropped like I was Stormy Daniels in front of Donald Trump.
Listen – if you know me in real life or talk to me on the internet, while I may have differing opinions, the one thing I don't do is take myself seriously. I try to have fun, and that's the purpose of these blogs. I also don't pretend to be some blogger who can analyze the NHL game like an ex-player can do. I'm more of a Dave Barry with these blogs, not someone who thinks his breakdowns/opinions are worth gold.
I would always rather make you laugh than try to pretend that I can break these games down like a Vally, like a Duguay or really, like any other player that's played at that level. If you saw my high school team play hockey, (My dad still laughs at those terrible games to this day and those games are 18+ years old now!) you would laugh harder than Micheletti starring in a remake of "Borat."
That all said, when Vally blamed the young players of this team for the loss, I went on one of my twitter tirades. Again, I don't see the game in the eyes of an ex-player, but I don't see how anyone can blame Howden, Lettieri, Pionk, Andersson, Chytil, DeAngelo or even Buchnevich, for this loss.
I called Vally out on this. Knowing he wouldn't blame Lundqvist for anything, I pointed out that Shattenkirk and Smith made the biggest turnovers and were way worse than anyone else that played tonight. Here's Vally's response:
First thing you've said in 6 weeks that makes sense Sean.

— Stephen Valiquette (@VallysView) November 10, 2018
I had to admit, I laughed. I will say this, Vally is undercover funny and can be hilarious when he wants to be. He knows how to break balls, but I truly think he understood that he made a mistake when he blamed the young players for this loss.
Yes, I will be the first to finger point Lundqvist for a loss, as you may already know. That said, there is no way in hell that you can pin this game on the young players. Shatty and Smith's turnovers led to goals. Furthermore, if you're going to blame the young players for a lack of 5 vs 5 goals, I didn't see the veteran players, like Kreider, like Zibanejad, etc, score a 5 vs 5 goal either.
On the next Vally "Royal Road" segment, I would like to see a chart of the goalies who have given up the most amount of goals in the final two minutes of the game in the last five years. If it's not Lundqvist, then Vally can shove his charts up my royal brown road!
All jokes aside, I respect Vally's work, but I think he was way off on blaming the young players for this loss.
I will say this in defense of Vally and I've seen it through his tweets, the way he talks on the air, talking with him personally and his non-Ranger affiliated interviews – he's become a Rangers fan. Yes, he's biased towards Lundqvist and the Rangers. Good for him. I've seen him jacked up after wins and seen him miserable after losses. I can respect that. I support that.
The fact that he was so miserable after tonight's loss tells me, and everyone else in the fan base, that he cares. It also tells me, that Vally, like everyone else, is invested in this team winning. Sure, you will have people still talking about Hughes, the rebuild, the tank or whatever else, but I think people understand that this team can sneak into the playoffs & if a draft pick is meant to be, it will be meant to be. Until then, the majority of fans are rooting for this team to win.
But hey, spoiler alert: no team is winning a Cup with a Top 5 paid goalie! The fact that I can write that sentence about this team tells me that Ranger games matter again. What once was a stress free season, that had a "go-with-the-flow" vibe is out the window. I find myself, along with others, treating this season like any other season. That's good for the Rangers, that's good for NY sports. After all, what else would you rather talk about, the bullshit recess fights at WFAN?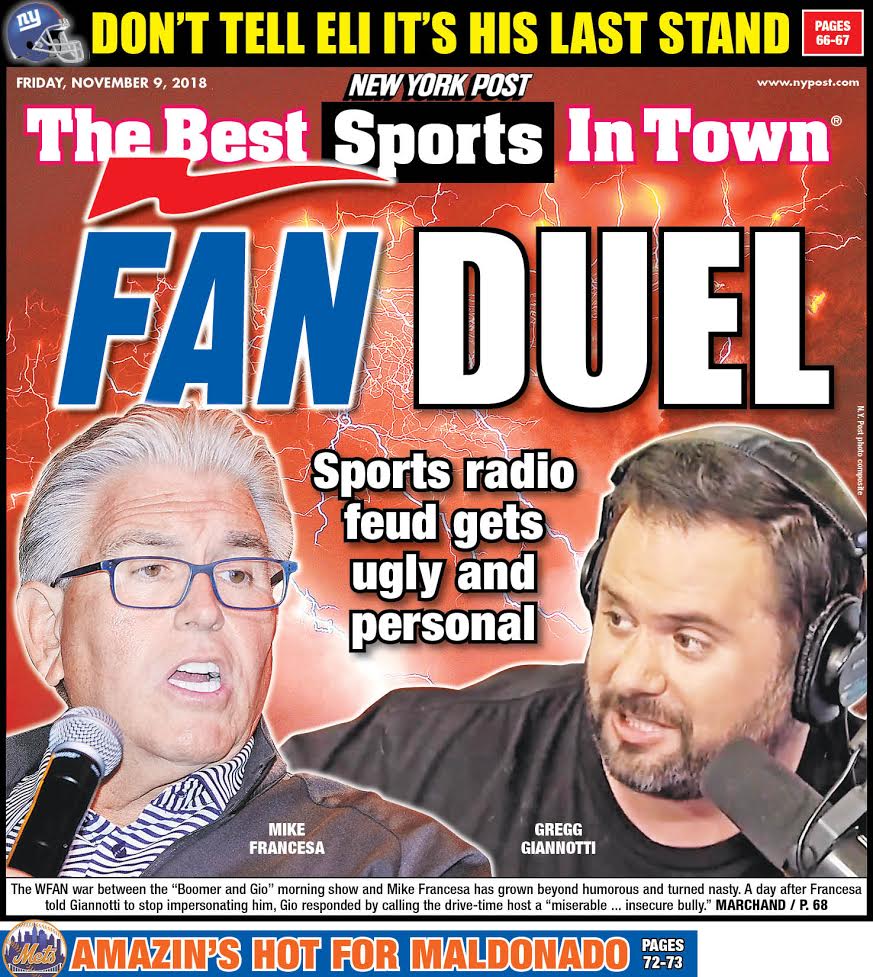 The Rangers draw the Columbus Blue Jackets on Saturday night. The CBJ are now in first place in a tight Metro division. A NYR win tomorrow could possibly put them in third place in the division. I'm assuming KING GEORGE gets the start, and if he does, it is still mind-boggling to me that Lundqvist took this game with Detroit, rather than a game with the Torts led division rival.
As I said, I'm 50/50 on the BSU party tomorrow. If I go, the CBJ/NYR recap blog will be up on Sunday. If I stay home, I'll have something up late Saturday night.
In any event, while I understand the tank, yadda, yadda, yadda, it is fun to talk about meaningful hockey. There is too much losing in NY, so it's easier to get behind the Rangers winning than sitting through a long winter of both the Giants and Rangers sucking.
See you after Columbus.
As always, thanks for reading and…
"LET'S GO RANGERS"
Sean McCaffrey
BULLSMC@aol.com
@NYCTHEMIC on the tweeter machine