Greetings and salutations everyone and welcome to another blog here on BlueCollarBlueShirts.com. I have a flight at 7AM on Thursday/tomorrow, so as I start this blog, I'll say this won't go as long as usual, but it probably will anyway!
On Wednesday night and on national television, the Pittsburgh Penguins embarrassed the New York Rangers by a final of 7-2. A half hour prior to the game, Rangers goaltender, Henrik Lundqvist, was named to the 2019 All-Star Game. With the chance to show that his nomination wasn't the result of a popularity contest, Lundqvist was destroyed by the Penguins and chased off the ice tonight.
As this game went along, as you can imagine, my phone was going off like the red light behind Henrik Lundqvist. My phone sounded like a combination of morse code and like the Ethiopians & aliens from "South Park." My phone just wouldn't stop flashing and making noise. When Lundqvist has a game like he did tonight, my phone is busier than Joe Micheletti in a Swedish bath house. Of note, while on Micheletti, we didn't get a chance to see what excuses were left in his little black book of excuses, as Kenny Albert & Brian Boucher called the game for NBC.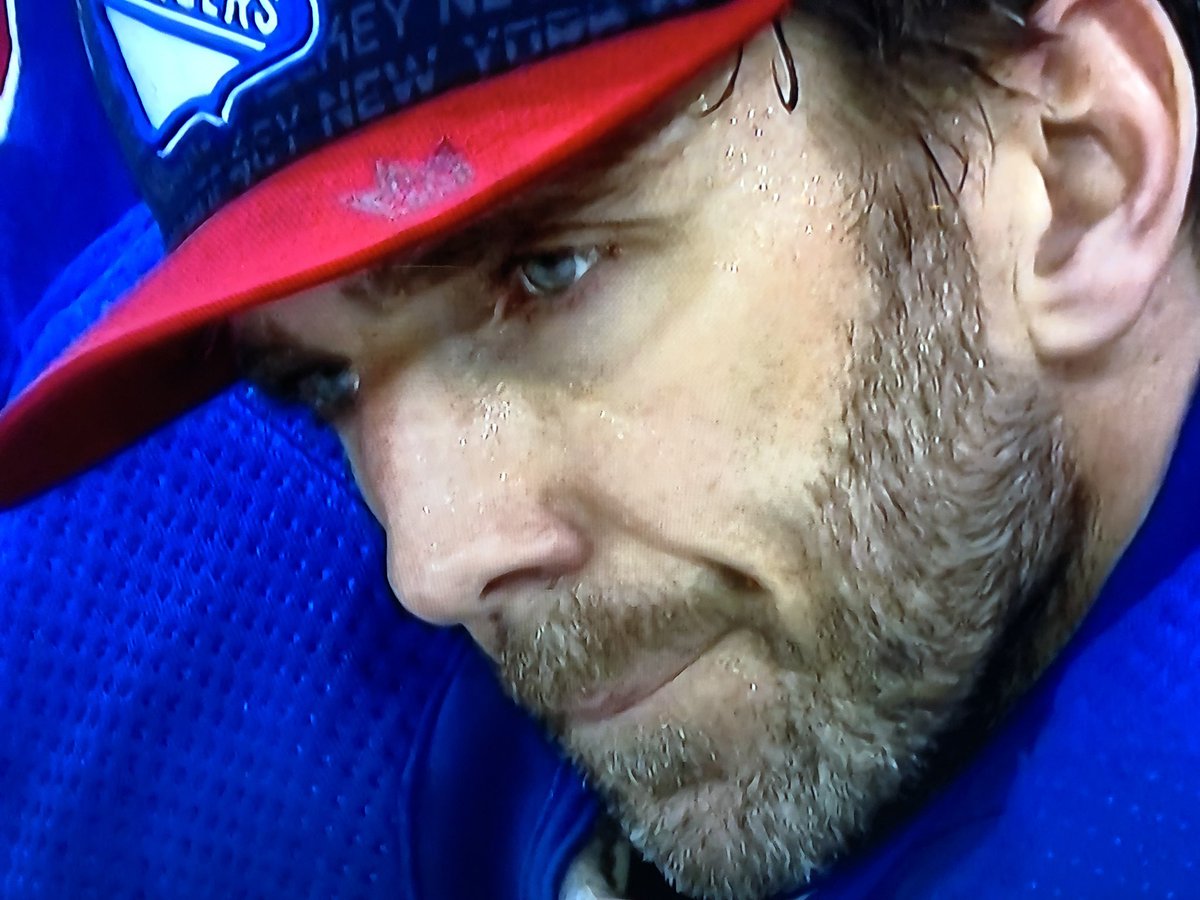 I don't have much time tonight, but I just wanted to briefly touch on the All-Star Game. If you think it's anything but a popularity contest, to quote Mike Francesa, "you're uddahly lawst." Need proof? Take Lundqvist and his (prior to this game) 18th overall in the league save percentage and his 27th overall in the league goal allowed average, out of the equation. Just take a look at this graphic that aired during this game, a graphic that showed you who fans can vote for, when it comes to the final spot as a Metropolitan Division All-Star representative: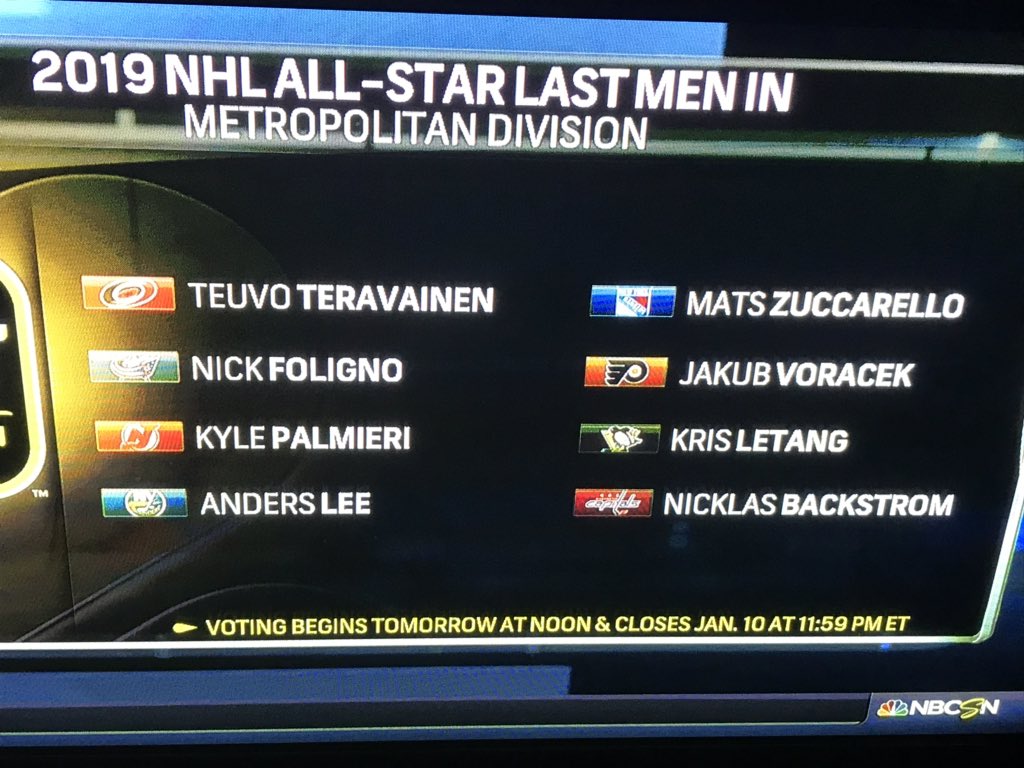 Mats Zuccarello? Really? If Mats Zuccarello is an All-Star, then I'm a Kenyan that won a NYC Marathon. This is picture-perfect proof evidence that the All-Star game is a popularity contest. If anything, if you're looking for a Rangers representative, there are about 10 other Rangers, this season, that have better numbers than Zuccarello.
Furthermore, since the league needs a representative from every team, not only is it a slam-dunk argument that either Chris Kreider or Kevin Hayes deserves the honor more than Zuccarello, you can also make the case that Kreider & Hayes belong on the All-Star team more than Henrik Lundqvist.
However, again, it's a popularity contest and Kreider and Hayes do not have league-wide appeal. So once again, the Cupless King will represent the futility of the New York Rangers.
And real quick, the big hockey news of the day was that Alex Ovechkin has declined to play in the All-Star Game and will receive the customary one-game suspension for opting not to play while healthy. Ovechkin said that he's tired, worried about the playoffs, had a deep run last year and wants to spend time with his newborn child. I'm fine with that.
The All-Star Game, which started as a charity game to raise funds for players & their families, such as Ace Bailey, Howie Morenz and Babe Siebert, is probably something that needs to go in this era. When the ASG first started, it was played for charitable purposes & to help down & out players. When the ASG first started, you didn't have guaranteed contracts. You didn't have an 82 game season. You didn't have all the criss-cross traveling through two countries for six months. You didn't have to win 16 games to win a Stanley Cup.
In this day and age, while it would be nice to give the label of "All-Star" to players who have deserved that accomplishment, the game isn't needed. Put it this way – would you rather an All-Star Game or would you rather see the NHL players being allowed to play in the Olympics every four years?
Before jumping into the game review itself, I just wanted to touch on a few things and plug a meet & greet. Let's roll.
The following comes from Ashlee Weingarten:
New York Rangers Fan Favorite Mats Zuccarello To Spend the Afternoon with Fans at iPlay America

Freehold, N.J., December 27, 2018 – Winger and alternate captain for the New York Rangers, Mats Zuccarello, will be making an appearance at iPlay America's Event Center on Saturday, February 9 for a meet & greet and Q&A session with fans.

Zuccarello will be spending the day with fans on Saturday, February 9, answering questions about his noteworthy career, as well as signing autographs and taking photos. Prior to joining the Rangers in 2010, Zuccarello played in both Norway and Sweden's premier leagues, where he had noteworthy seasons and earned the Guldhjälmen—Sweden's most valuable player award.  While playing in the NHL, Zuccarello has been awarded the Steven McDonald Extra Effort Award three times. The award is given annually to a New York Ranger that goes "above and beyond the call of duty", in honor of New York City Police Detective, Steven McFarland, who was shot and injured in the line of duty.

Doors will open at 2:30 PM and the event will start at 3:30 PM. VIP and Q&A tickets are available for purchase at https://www.iplayamerica.com/event/mats-zuccarello/.

"We are thrilled to provide our fans a meet & greet experience with another notable Rangers player this season," said Jessica Schwartz, Vice President of Sales and Marketing for iPlay America. "After bringing in Henrik Lundqvist in December, we knew that New York Rangers fans were ready for another of the team's star players. We are so excited to continue offering fans opportunities to meet some of their biggest sports inspirations."

About iPlay America

iPlay America is theplaceto Get Inside the Fun! Its all indoor, family-friendly themed environment provides guests nearly four acres of outstanding rides, games, and attractions making it the perfect destination for FUN year round! The Event Center @IPA is home to concerts, corporate events, expos, galas, trade shows, company outings, sporting events, social gatherings, and every kind of party. iPlay America offers guests a mouth-watering selection of Boardwalk style fare, classic American cuisine at Game Time Bar & Grill, and an impressive event catering menu. ALWAYS free to enter, iPlay America's guests can enjoy exciting attractions like 2-level Laser Tag, Indoor Go-Kart Track, Spinning Coaster and the Sky Trails® High Ropes Course (the largest indoor ropes course in New Jersey). iPlay America is a 2017 winner of TripAdvisor's Certificate of Excellence for Outstanding Service. For FUN, fine food, and events of any size, the award winning iPlay America is the place to Get Inside the Fun. iPlay America is located on Route 9 at 110 Schanck Road in Freehold, New Jersey.
Just to be clear, I have nothing to do with this event, but from what I have heard, iPlay America is a reputable business and legit. If you're interested and have any concerns, contact them.
I also must mention, as I've said on past blogs, I don't care about site clicks, "competition" or any other sort of trivial nonsense. If you have a Rangers related event, signing, podcast, website, need to unload tickets for face value, whatever; feel free to contact me and I will plug it on these blogs. As you see with my plugs for other Ranger Facebook pages, twitter accounts, podcasts, newspapers and other media, I'm all for spreading the news and sharing different opinions.
I want to mention two deaths that occurred on Wednesday, 1/2. As many of you know, I am a wrestling fan and promoted/booked wrestling shows for nearly 10 years. Just like how a hockey player gets into hockey, by watching & playing it as a kid, the wrestling business is somewhat similar. You get into the wrestling business because you enjoyed it as a kid. Of course, there are exceptions, but this isn't the time or place to dissect all that.
Anyhoo, Mean Gene Okerlund was one of the faces that wrestling fans grew up with, whether they grew up in the late 70's with the AWA, the 80's with the WWE or the 90's with WCW. Two of the biggest wrestling stars of all time are also associated with Mean Gene, as every wrestling fan knows about Hulk Hogan's, "LET ME TELL YOU SOMETHING MEAN GENE" and Ric Flair's "MEAN BY GOD WOOOOO GENE".
Okerlund was 76 years old and had issues with his kidneys in recent years. Thanks for the memories and Rest in Peace Mean Gene.
And in some nostalgia, and you'd have to be in your mid-30's to really appreciate this, how about this commercial from 1991:
I won't lie – those Tonka Wrestling Buddies took a beating during the days of my YOUT.
Also passing away today at the age of 76 was veteran actor, Bob Einstein. Many fans may be familiar with his "Super Dave Osborne" character, a character that parodied Evil Knievel. For me, he will always be Larry David's irritating friend from "Curb Your Enthusiasm."
Here are two of his most famous clips, of many, from Curb:
Goodbye Bob Einstein (aka Marty Funkhouser) and thank you for this joke. "I like that guy." pic.twitter.com/dmOJDx4CT4

— Matt Wilstein (@mattwilstein) January 2, 2019
Little Orphan Funkhouser. RIP. 😥 pic.twitter.com/Orh1lr3Wgh

— Ƒunhouse (@BackAftaThis) January 2, 2019
As an Artie Lange fan, and because Artie has said it himself, somehow, Artie Lange still survives. Rest In Peace Bob Einstein.
Oh, and as always, here are my last few blogs, in case you missed them:
---
---
---
---
---
---
In your daily "SCRATCH LIST OF QUINN" update, after scratching Filip Chytil for the first time this season on Monday against the Blues, Quinn re-inserted Chytil back into the line-up for tonight's game with Pittsburgh. Joining the press box for the first time this season was Jimmy Vesey. In a rarity, the Rangers announced the scratches way before game time, as they tweeted the following out before the game:

Of note, Brendan Smith remained scratched as well. I would imagine after tonight's 7-2 shit show, that Smith will play against Colorado on Friday and you can select from Pionk, Claesson, Skjei or Shattenkirk as the next victim to be on the SCRATCH LIST OF QUINN.
Let's go to the GAMBLING section of the blog. Here's what I predicted before tonight's game:
Over-under should be -6.5 for this game. Take the over for sure. Lundqvist has been a mess against Pitt in recent games & Pitt goaltending has been erratic all season. #NYR pic.twitter.com/dT0DHHdou4

— BlueCollarBlueShirts (@NYCTheMiC) January 2, 2019
With 9 total goals scored in this one, the over hit easily, putting me at 11 for 15 since I started doing this segment on these blogs. I knew Lundqvist would get torched tonight. While I knew Pittsburgh had won their last 6 and Murray has been great since his return, I figured the Rangers would pump in some goals too. That part didn't happen. However, as usual, I was right on Henrik Lundqvist and he didn't let me down – he absolutely sucked tonight.
If anything, this goes to show you that the game against a crappy St. Louis was a fluke. When called upon to play against a good team, the Penguins embarrassed the self-proclaimed "King". A two-time Cup winning goalie, in Matt Murray, a goalie who makes a lot less money than Lundqvist, also one-upped the overrated & overpaid regal "King". Taking the over in this game was as easy as taking candy from a baby, or you know, lighting up Lundqvist in an important game.
And yes, for as much as Pittsburgh torched Lundqvist tonight, Matt Murray was light years better than Lundqvist in this game.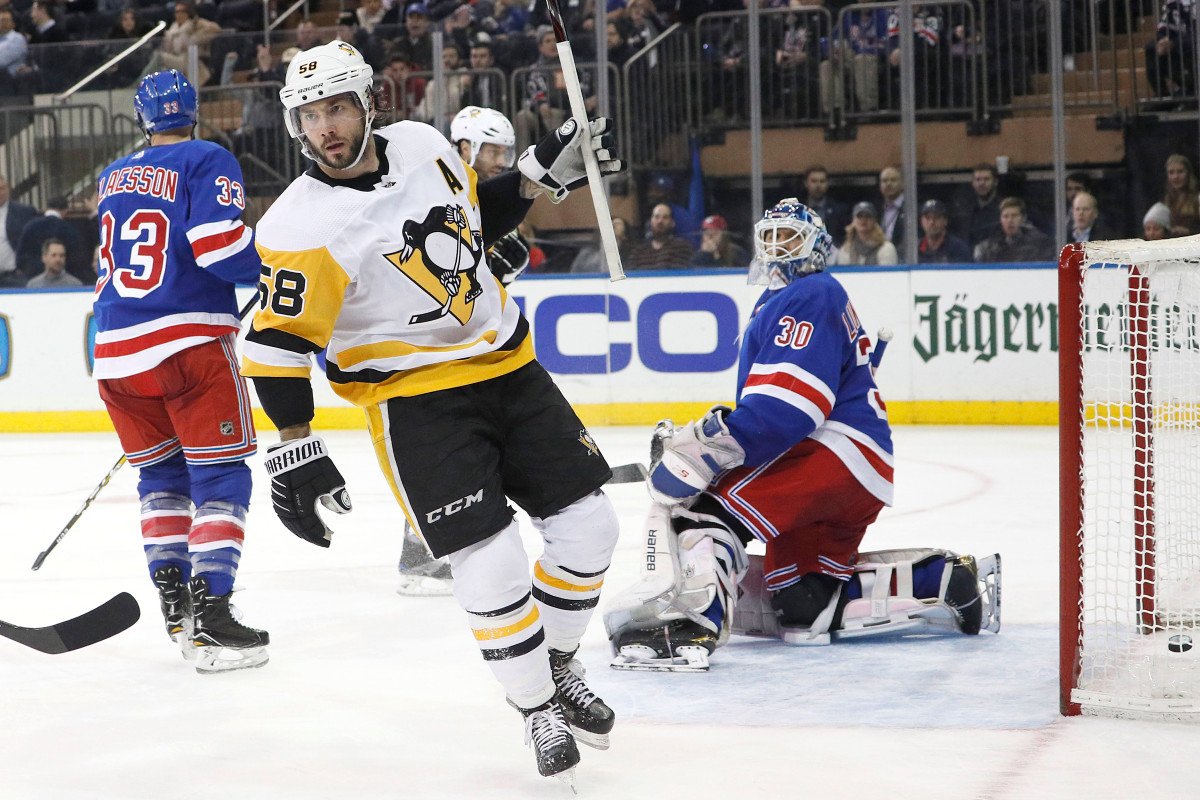 As usual, here's the ESPN.com box score from this travesty:
SCORING SUMMARY:
1st Period
No Goals Scored
2nd Period
6:29

Zach Aston-Reese

(6)

Assists: Matt Cullen

1
0
11:11

Jake Guentzel

(17)

Assists: Sidney Crosby, Marcus Pettersson

2
0
12:20

Kris Letang

(9)

Unassisted

3
0
12:46

Ryan Strome

(4)

Assists: Brady Skjei, Adam McQuaid

3
1
15:45

Dominik Simon

(5)

Assists: Evgeni Malkin, Patric Hornqvist

4
1
3rd Period
1:03

Evgeni Malkin

(13)

Assists: Patric Hornqvist, Dominik Simon

5
1
1:22

Pavel Buchnevich

(7)

Assists: Fredrik Claesson, Kevin Shattenkirk

5
2
4:40

Tanner Pearson

(5)

(Power Play)

Assists: Kris Letang, Jake Guentzel

6
2
13:56

Sidney Crosby

(19)

Unassisted

7
2
PENALTIES:
1st Period
2:55

Sidney Crosby:

2 minutes for Tripping

12:48

Mats Zuccarello:

2 minutes for Hooking
2nd Period
6:46

Jack Johnson:

2 minutes for Tripping
3rd Period
3:16

Vladislav Namestnikov:

2 minutes for Tripping
GOALIES:
| | | | | | | | | | | |
| --- | --- | --- | --- | --- | --- | --- | --- | --- | --- | --- |
| SA | GA | SV | SV% | ESSV | PPSV | SHSV | SOSA | SOS | TOI | PIM |
| 7 | 1 | 6 | .857 | 6 | 0 | 0 | 0 | 0 | 15:20 | 0 |
| 18 | 6 | 12 | .667 | 11 | 0 | 1 | 0 | 0 | 44:40 | 0 |
| | | | | | | | | | | |
| --- | --- | --- | --- | --- | --- | --- | --- | --- | --- | --- |
| SA | GA | SV | SV% | ESSV | PPSV | SHSV | SOSA | SOS | TOI | PIM |
| 30 | 2 | 28 | .933 | 24 | 1 | 3 | 0 | 0 | 59:47 | 0 |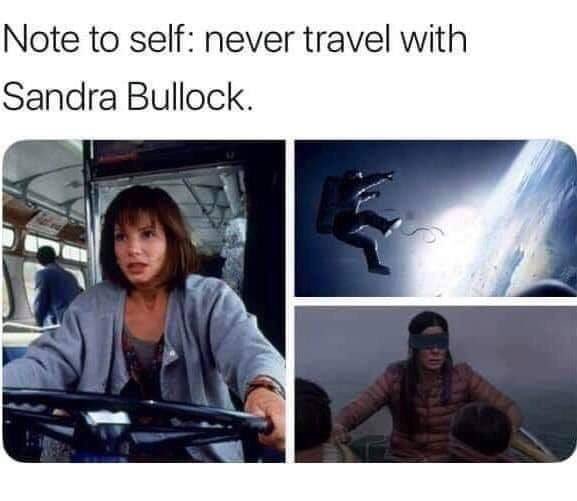 This game wasn't always a shit show. In fact, after one period, there was no score. The Rangers were dictating the pace and brought hellfire and fury at Matt Murray. To his credit, Matt Murray was impressive and stopped numerous Ranger chances. Lundqvist wasn't challenged that much, something that Brian Boucher would later use as an excuse when the floodgates opened up in the second period.
The Cult of Lundqvist needs to make up their mind. Either it's "THE DEFENSE SUCKS AND HANK SEES TOO MANY SHOTS" or today, it's now "LUNDQVIST DIDN'T HAVE MUCH WORK SO IT'S NOT HIS FAULT." God damn pal. Here's a fact, no matter how you may lie on the subject, and as I've been saying for four years now – THE RANGERS WILL NEVER WIN A CUP WITH HENRIK LUNDQVIST.
Back in the days when the Rangers window at a Stanley Cup was still open and the Rangers had to always play the Penguins in the playoffs, I would do "Point & Counter-Point" blogs with my friend Joe DiLeo. For those who don't recall, Joe is a die-hard Pittsburgh Penguins fan. Joe is one of my good friends and during these games, we will text back and forth. Here is just a sample of our texts, which occurred right after the puck dropped: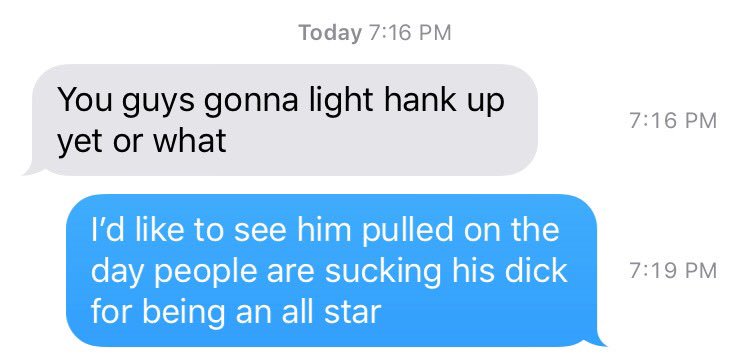 Make no bones about it – Henrik Lundqvist lost this game for the Rangers. The Rangers were right in there with the Penguins. In fact, this was another game, at least for the first 25 minutes, where the Rangers were the aggressors and the better team on the ice. Then Henrik Lundqvist happened. This was also another game where the Rangers played to the level of their competition, as they showed up for the challenge, but Lundqvist couldn't match the skill of the team in front of him.
And oh, not that I'm advocating for this to happen, but how come the Rangers aren't questioning Lundqvist's skill after this game? I guess it's only okay for Lundqvist to call his teammates out after a bad game. That's the way the cookie and the crown crumbles!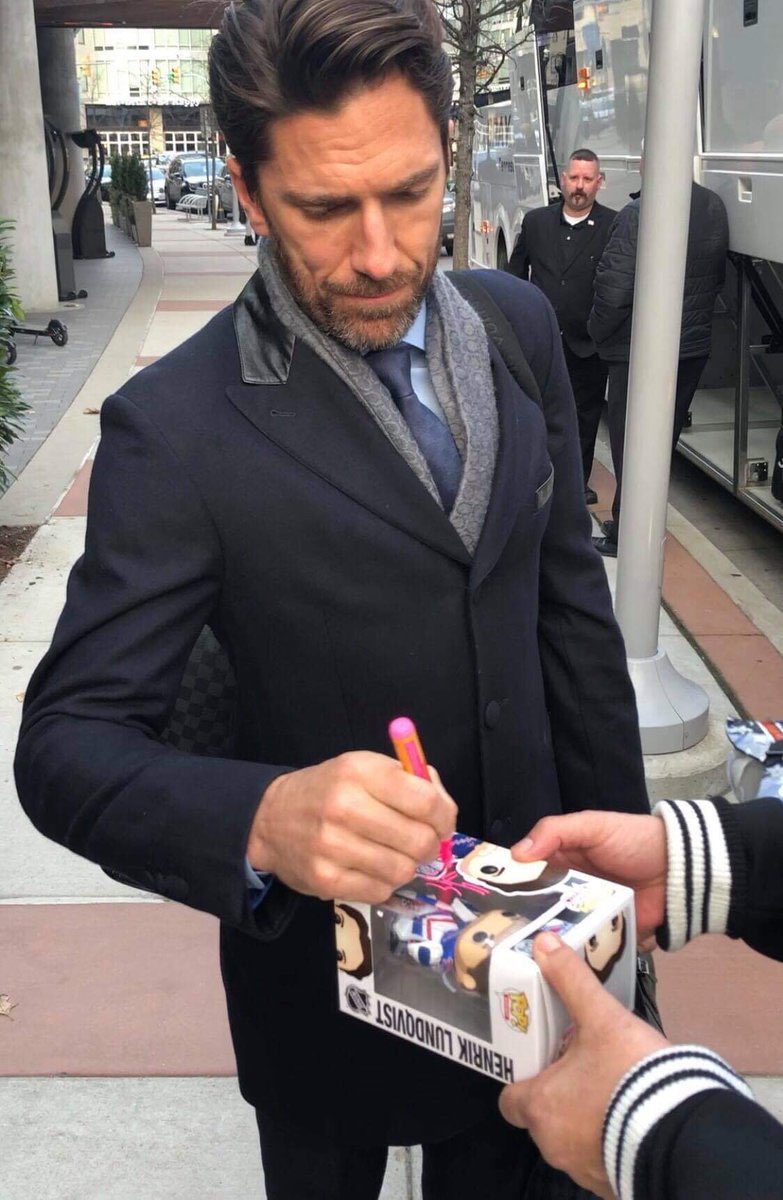 This game started off good, it really did. We had Kenny Albert in the booth and we had a Micheletti-Free broadcast. Then, the Rangers actually looked like they were the Cup contenders, as they kept the Penguins on their heels for nearly half the game. Even better, Team Sweden was knocked out of the IIHF World Junior Hockey tournament. However, by the end of the night, the Penguins would knock Lundqvist out of this game too.
The first two minutes of the game felt like forever to play, as both teams took several icings. Then, at 2:55, Sidney Crosby would be called for slew-footing/tripping Jesper Fast. The Rangers much-talked about 5 Forward Power-Play unit would get a chance to extend their goal scoring streak to four straight games. However, the Rangers wouldn't score here and they wouldn't score during their second period power-play either. Streak stopped.
Not that you guys don't already know this, but when you're playing these upper-echelon teams, you have to take advantage of the opportunities given to you. It's impossible to score on every power-play, but a goal early on in this game could've helped set the tone. Instead, the first period was the Matt Murray show. Murray would also make two good stops on Hayes during this first NYR PP.
As the game went on, the Rangers kept bringing the attack. The Penguins continued to give it their all and tried to slow the Rangers down. One hard-working play saw Bryan Rust, of the Pens, with a broken stick, dive and use his body to force a clear for his team. I appreciate plays like that.
Later on, Namestnikov went streaking towards the net with the puck and Murray stopped him one-on-one. Then, Chytil would have three good chances and get one shot off. Murray denied him too.
At 12:48, the popularity contestant for the All-Star Game, in Mats Zuccarello, was boxed for hooking. The Rangers did a great job with their PK here, as the Penguins didn't even get a shot on goal. This was mighty impressive, as the Penguins came into this game with the best PP in the league.
After the kill, Kreider, Nieves and Buchnevich would all get great chances at Murray, but Murray denied every comer.
With about 2 minutes and change remaining, the goal horn went off. I guess Drunk Sather's head hit the button. For some reason, the faceoff was held at the dot left of Lundqvist, which made no sense to me. Shouldn't this have been a center ice faceoff? Luckily for the Rangers, the Penguins didn't capitalize from this faceoff.
With 23.5 seconds remaining, the Rangers kept pressing and Zuccarello tipped a puck towards Murray. Another save. As we hit the triple 0 mark of the first period, we remained at 0-0, and with the Rangers out-shooting the Penguins by a tally of 12-5.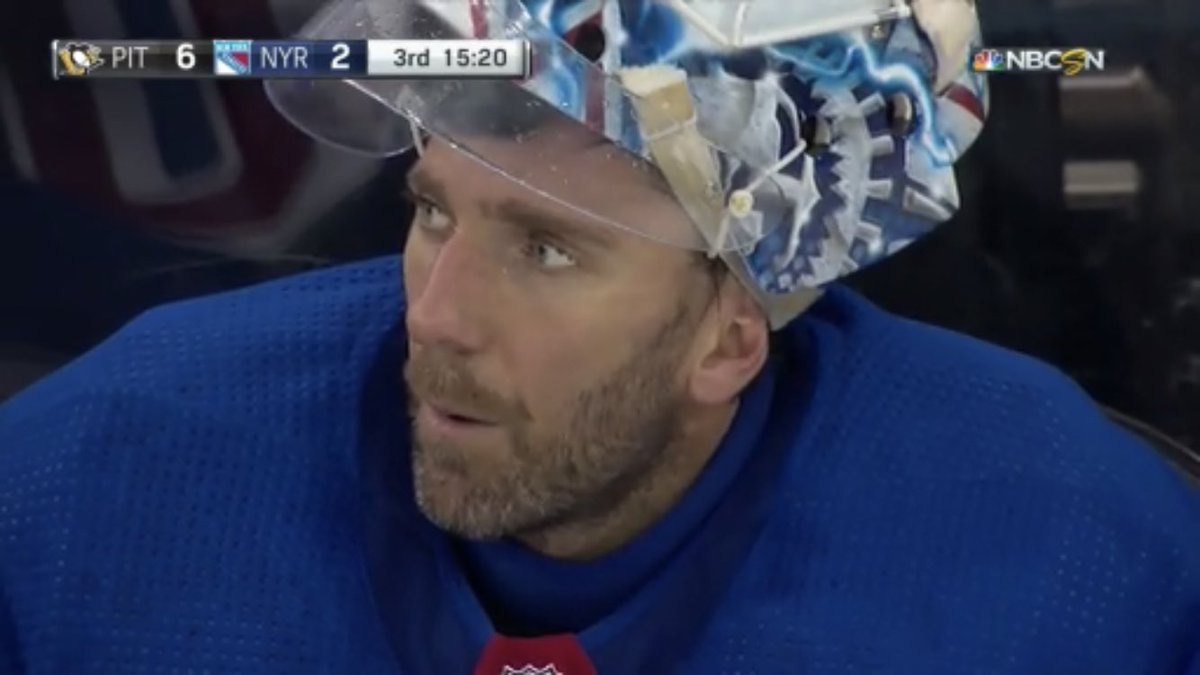 Going into the second period, I was shocked there were no goals. I mean check out what Seth Rorabaugh put together:
Just a casual reminder Henrik Lundqvist has a seven-game losing streak vs. the Penguins since the net-flip game on March 2, 2016. His basic numbers during the streak:
Oh, and for those keeping count, since the net-flip game, Lundqvist has been pulled in 3 of his last 8 starts against the Penguins. This is your money man Ranger fans and for the money, he can't beat the best. But hey, line up St. Louis baby!
Things looked promising for the Rangers in the second period, as they kept their hustle going. Then, as Joe DiLeo predicted, Staten Island boy, in a one Zach Aston-Reese, broke up the scoreless tie, at the 6:29 mark:
NYC native Zach Aston-Reese scores in his first game at Madison Square Garden to put the @Penguins up 1-0! #WNH pic.twitter.com/ryTiyDtvhY

— NHL on NBC (@NHLonNBCSports) January 3, 2019
Go ahead Hank fans, blame Shattenkirk. However, keep in mind that Murray was making tougher saves all game long. 1-0, bad guys.
Oh, and in case anyone needs clarification about a particular matter, here's what I tweeted out after that goal:
For those not sure, Alexandar Georgiev is the only goalie with a shutout for the Rangers this season. The Rangers do not have a shutout in 2019. #nyr

— BlueCollarBlueShirts (@NYCTheMiC) January 3, 2019
And in a cool moment, the Staten Island kid got to watch his parents celebrate his goal from the bench: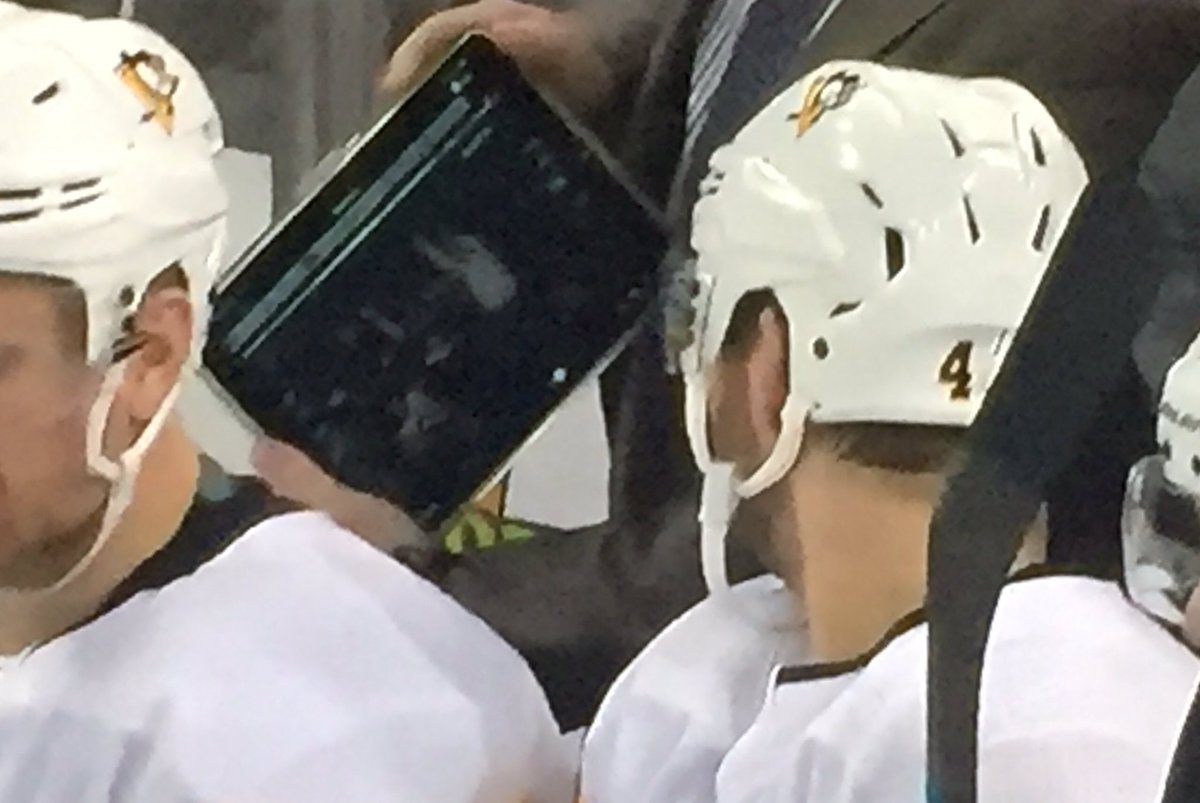 The Rangers would get a PP immediately after this goal, but did nothing with it. Again, you can't fail on these chances. It's like missing free throws.
At the 11:11 mark (isn't that amazing Suzyn?) Jake Guentzel made sure Hank knew that he was still his bitch:
JAKE GUENTZEL'S SHOT DEFLECTS OFF OF MARC STAAL'S STICK AND IN!#LetsGoPens pic.twitter.com/3I8f34YKun

— Hockey Daily (@HockeyDaily365) January 3, 2019
Ok, ok, ok – this was one you can't kill Hank for. However, he did give up 5 other goals you can kill him for!
2-0, bad guys.
69 seconds later (Heh-heh Beavis, you said 69), Kris Letang completely undressed Lundqvist. I heard they are looking for Lundqvist's balls and jock near the ICONIC Phish Banner from the ICONIC ceiling of Madison Square Garden:
KRIS LETANG FORCES THE TURNOVER AND SNIPES ONE HOME!#LetsGoPens pic.twitter.com/CwiWXi1gkI

— Hockey Daily (@HockeyDaily365) January 3, 2019
3-0, bad guys.
As I said on the twitter and on the book of face at the time, I would've pulled Lundqvist right here and then. He didn't have it at all. All game he looked like he sharted and was trying to play through the discomfort. However, Quinn, who has some blind loyalty to a guy who has NEVER WON A CUP and has only 1 Vezina because of John Tortorella, kept Hank in there. The Rangers never had a chance to come back, despite Ryan Strome tipping in a puck 26 seconds after this Letang goal. 3-1, bad guys, at the 12:46 mark of the period.
At 15:45, Dominik Simon beat Lundqvist with a soft goal. 4-1 bad guys. What more did Quinn need to see?
Luckily for Lundqvist, the Penguins ONLY scored four goals in the second period. I thought his night was over before the fourth goal and surely thought it was over after the fourth goal. However, that didn't happen.
I was surprised when we came back for the third period and with Lundqvist having a horrendous game, to see Lundqvist still out there. At 1:03, Malkin confirmed my suspicions:
Falling with Style™

Watch #PITvsNYR: https://t.co/kxntSZ1Rsk pic.twitter.com/3sihSmvDQR

— NHL on NBC (@NHLonNBCSports) January 3, 2019
5-1, bad guys. However, Lundqvist stayed in the game after this pile of shit attempt at a save! I couldn't believe it!
19 seconds later, Pavel Buchenvich would score the "A-Rod" goal, you know, the late homerun when the game was already over. 5-2, bad guys.
At the 4:40 mark, Tanner Pearson finally ended Lundqvist's night:
Pickin' corners 👀

Watch more: https://t.co/kxntSZ1Rsk pic.twitter.com/Dgvao8pbOa

— NHL on NBC (@NHLonNBCSports) January 3, 2019
TOUCHDOWN LUNDQVIST.
6-2, bad guys. It was just like the old days, with Lundqvist giving up 6 goals in a game where he needed to prove himself. Yeah, he can take the starts against the bad teams (and lose most of them) but what can he do when his team plays well in front of him against a good team? HE FUCKING CHOKES. LIKE USUAL! I'VE ONLY SAID THIS FOR FOUR YEARS! He can't blame Dan Girardi and Ryan McDonagh now!
After this pathetic goal allowed, Georgiev came in for mop-up duty. Crosby, who must've been mad that he didn't get his usual goal off the back of Lundqvist's head, put one by the KING OF KINGS, in Alexandar Georgiev, at the 13:56 mark. 7-2, bad guys. The two teams would limp to the finish line from here, and score would remain 7-2 at the final horn. Too bad that errant horn that went off in the first period didn't count. At least if that was the final horn, the Rangers would've got a point!
Can't blame the team in front of Lunqvist for this one. Lundqvist choked.
As mentioned, I have an early flight tomorrow, and while I know some of you would want me to "relish" in Lundqvist's performance tonight, time is of the essence.
I didn't see the post-game stuff yet, but I'm hearing that Lundqvist did accept responsibility for the loss and that David Quinn said that he's been playing Lundqvist too much. Well no shit. I've only been saying that all season.
It made no sense for Lundqvist to play against the Blues, just like it didn't make sense for Lundqvist to play other bad teams like the Flyers (he lost), Ottawa (he lost), Detroit (he lost), Chicago (he lost), LA (he lost), etc. Georgiev should be playing these bad teams and you should save your starter, you know, the highest paid goalie in America, for the tough games.
I think this game was the wake-up goal for David Quinn. This is the NHL. You can't run your starter out 90% of the time, especially if you're a team rebuilding. We'll see how Quinn handles his goalies moving forward.
Even with everything I've said tonight, I still got to be fair – this was one of the few games this season where Lundqvist totally let the team down. It hasn't happened as much this season as it happened last year. That said, the Rangers will never win a Cup with this guy and it makes no sense for this marriage to continue. The Rangers must move on for the best of the team. Lundqvist must move on for the best of the team. If he's still here past the deadline, the Rangers, Lundqvist and Ranger fans, are just spinning their wheels.
Oh, and here's a homework assignment, should you choose to accept it – over the last four seasons (including this one) how many wins does Lundqvist have against teams that were in the top half of the league? In fact, I'll even be nice and instead of using teams that were seeded 1-15, let's use teams that were seeded 1-16. How many wins does Lundqvist have against those teams in the last four years? I'm telling you, he pads stats…
I'm off to Denver & Phoenix. Let's hope Georgiev gets both of those starts. I would imagine he gets the next game and he should play against a crappy team like Arizona. Stay tuned for my infamous ROAD TRIP blogs. Sorry for going short tonight, but you know the deal!
As always, thanks for reading and…
LET'S GO RANGERS!
Sean McCaffrey
BULLSMC@aol.com
@NYCTHEMIC on twitter
PS: I apologize for any typos/grammar errors. I had to rush proof-read this one!