Well, at least I can't be blamed for being in attendance during tonight's loss…
Greetings and salutations everyone and welcome to another blog here on BlueCollarBlueShirts.com. After watching two of the worst games of the season in person, in the losses to Colorado and Arizona, I watched this latest 4-2 loss, to the Vegas Golden Knights, from the comfort of my own home. So for those of you saying I'm a jinx (I'm 0-9 when watching the team in person this season), I say "poo-poo" to you!
Oh, and because people on Twitter asked me for it, here is my blog about my trip to Vegas from last year: http://doinow.com/lvtrip/
In the latest Rangers fiasco, which saw the Rangers lose to the hottest home team in hockey, this was their best game of 2019. That doesn't really say much, considering they lost 7-2 to Pittsburgh on 1/2, lost 6-1 to Colorado on 1/4 and lost 5-0 to Arizona on 1/6. If you're an optimist, while the losing streak was extended to four games, at least the Rangers didn't lose by five goals again. It's the little things I tell ya!
For the second time this season, the Vegas Golden Knights put four goals past the Rangers, which was enough to sweep the Rangers in the season series. If it wasn't for Vegas starting their fourth string goalie at MSG, during the first ever Rangers vs VGK game, the Knights would be undefeated against the Rangers. That said, with this win, the Knights move to 3-1 all-time against the Rangers.
Speaking of all-time victories, with this win tonight, goalie Marc-Andre Fleury now has 429 wins. That puts him 14 wins behind Henrik Lundqvist and 50 wins behind Roberto Luongo. With Eddie Belfour at third all-time, when it comes to goalie wins, with 484 wins, it looks like barring injury, MAF will eventually retire as the goalie with the third most amount of all-time wins. (For those wondering, Patrick Roy, second on the list, has 551 wins. It's really not inconceivable that MAF will eventually surpass Roy too.)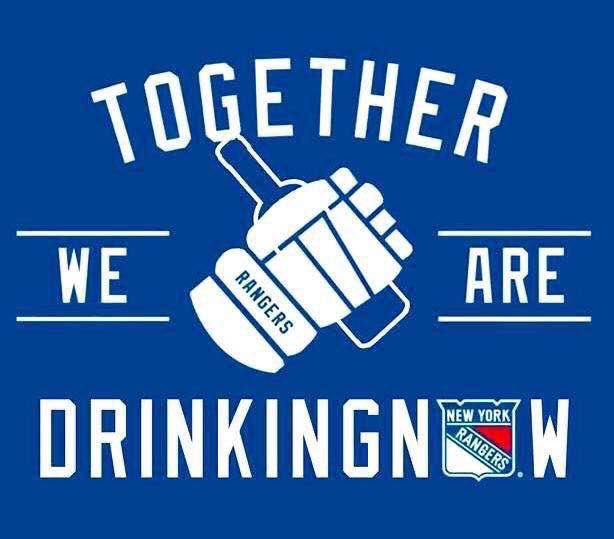 For the Rangers, it looks like things will get darker before the Rangers see light. They are just a mess. They have admitted to having no confidence and are shot, mentally. Really, during Lundqvist's tenure with the Rangers, when have you ever seen so many articles from the Rangers beat writers, which talked about Lundqvist's mental anguish and problems? It's not just Lundqvist either, as Hank's new little buddy, in Mats Zuccarello, has also spent time on the therapist couch of a one Larry Brooks.
Making matters worse for the Rangers, when you look back at the 9-1-1 winning streak that they had before Thanksgiving, the Rangers were beat up at the time and full of injuries. During three of the four horrific losses, the Rangers were nearly 100% health-wise, as they are only missing Kevin Hayes. I know Hayes has been huge for NYR this year, but you can't say that he swings a game by five goals either.
That really puts that 5-0 loss to Arizona into perspective. Arizona sucks, has a roster made-up of a ton of AHLers and yet, with only one player injured, the Rangers were embarrassed in Glendale.
In tonight's 4-2 loss to the Knights, the Rangers looked a little better, but there was no question – the Knights were the better team.
While "TANK" fans are happy with all these recent losses, if you're a Rangers fan, you have to worry about the Rangers becoming used to losing. You'd like to see them get a few wins here, just to see them get some confidence in themselves. You don't want to become the Cleveland Browns here. Four losses already has the fan base up-in-arms and with the Rangers & David Quinn talking about their mental health, the team is coming off the wheels very fast.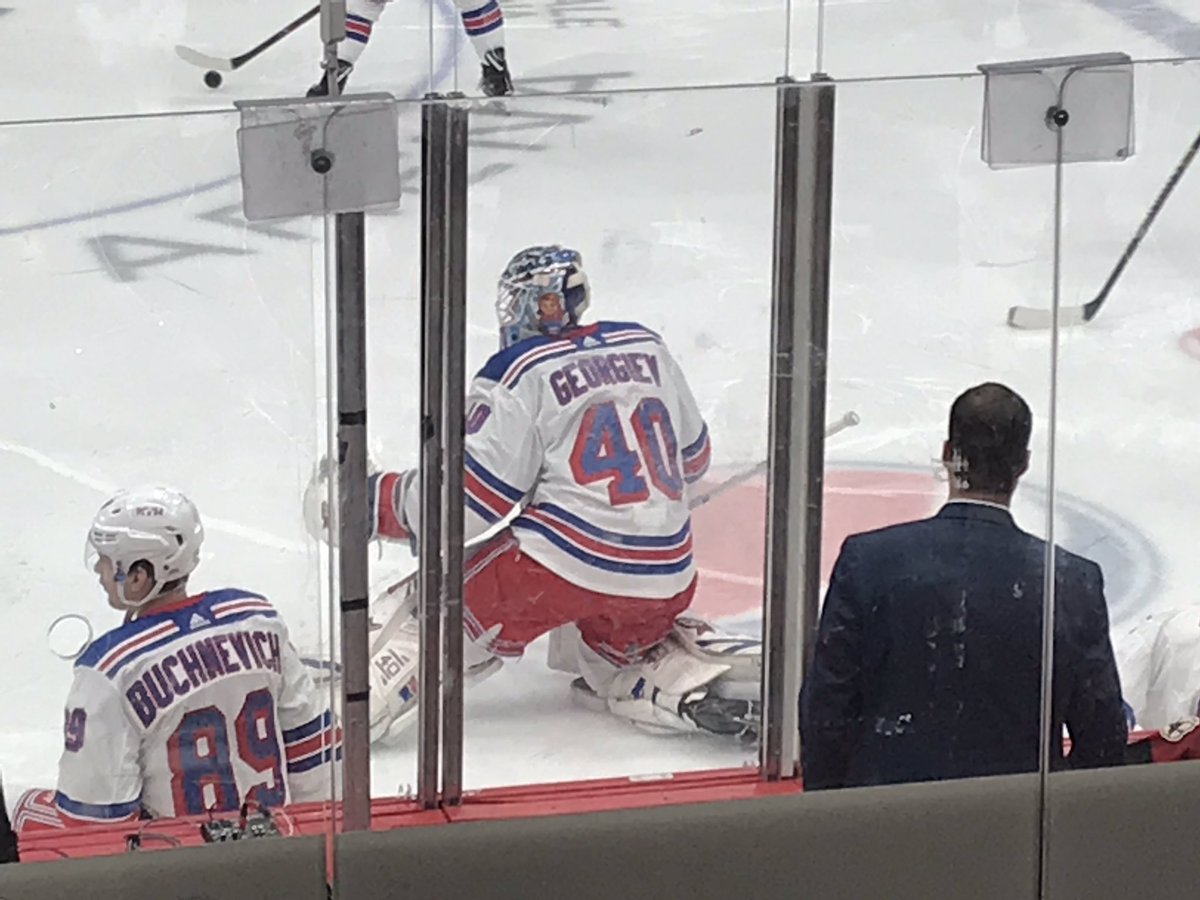 Before moseying on along here, here are my most recent blogs, in case you missed them:
---
---
---
---
---
---
Speaking of plugs, Kevin Shattenkirk is running a charity event on 1/16 in NYC. The following comes from Sarah March, of Be About You (BAY) Public Relations:
Kevin Shattenkirk's Jam Kancer In The Kan Fundraiser Meet & Greet Presented by Mustang Harry's (NYC) – Wed. Jan. 16th, 6pm-8pm


Mustang Harry's—Midtown NYC's legendary Irish sports pub and NY Rangers fan headquarters—is proud to present the Kevin Shattenkirk Kancer Jam Fundraiser Meet & Greet benefiting the Jam Kancer In The Kan Foundation on Wednesday, January 16th (6pm-8pm) to support NY Ranger Defenseman Kevin Shattenkirk's efforts to raise funds for kids affected by cancer.

Please join us at Mustang Harry's (352 7th Avenue near MSG)—also the proud title sponsor of the upcoming Kevin Shattenkirk Kancer Jam II—for this exclusive 100-person kickoff VIP Meet & Greet that includes a personal photo opportunity with Kevin, plus complimentary beer and hors d'oeuvres, and a silent auction featuring signed New York Rangers memorabilia.  Register and secure your ticket by making your tax-deductible donation of $100 per person here. All proceeds benefit Kevin's Jam Kancer In The Kan Foundation.

A VIP Night with NY Rangers' Kevin Shattenkirk to Help Kids Jam Kancer in the Kan

Tickets $100/ea. (tax deductible donation) – includes:

– Entrance to Private 100-Person VIP Fundraiser for Kevin Shattenkirk's Jam Kancer In The Kan Foundation

– Signed Shatty Jam Hockey Puck

– VIP Meet & Greet / Personal Photo Opportunity with Kevin Shattenkirk

– Complimentary Beer & Passed Hors D'Oeuvres

– One $25 Complimentary Mustang Harry's gift certificate (to use on next visit)

 

WHEN: Wednesday, January 16th (6pm-8pm)

 

352 7th Avenue (at 30th St.), NYC

 

TICKETS: $100 (tax deductible donation) 

at

 Team Mustang Harry's 

(all proceeds benefit Kevin Shattenkirk's Jam Kancer In The Kan Foundation)

Only 100 tickets will be sold!

Located just steps from NYC's Madison Square Garden, Mustang Harry's has been NYC's go-to Irish sports bar and gastropub for more than two decades.  Decked with dozens of HDTVs and premium surround sound throughout the 2-floor space, the newly-renovated Mustang Harry's boasts a sweeping 99-foot bar (the longest of any sports bar in NYC), as well as an elevated menu of American classics and comprehensive selection of 200+ whiskeys, fine spirits, 20+ beers, and handcrafted cocktails for the ultimate game-day experience.

  
The Jam Kancer In The Kan Foundation is a grass-roots fundraising platform that raises funds for families affected by kancer by staging KanJam-related Kancer Jam events. Since its inception in 2014, it has raised over $ 975,000 and will surpass the $1 million dollar mark. The second annual Kevin Shattenkirk Kancer Jam will take place on Saturday, February 9th in Westchester, NY.  The first raised nearly $100,000, and as with the last event, the proceeds from "Shatty Jam" will be donated to Children's Hospital Of Montefiore & The Garden Of Dreams Foundation via the Jam Kancer In The Kan Foundation.  To learn more, visit www.jamkancerinthekan.com. 

Located just steps from NYC's Madison Square Garden, Mustang Harry's has been a legendary Midtown-Manhattan fixture for more than two decades, having cemented its reputation in the Big Apple as a tried and true Irish gastropub and sports bar.  This go-to spot for locals, concert-goers, and sports fans alike boasts a sweeping 99-foot bar—the longest of any sports bar in NYC—decked with 16 HDTVs and an elevated menu of classic handcrafted cuisine, cocktails and spirits. Run by brothers Ian and Niall Conroy of County Tipperary, Ireland, Mustang Harry's recently unveiled a $1.5M renovation that expanded and transformed the entire two-floor venue with tufted leather banquets, reclaimed wood walls, cozy nooks, and antique fixtures and skylights that capture the rustic charisma of post-industrial NYC with a twist of Irish charm.  Mustang Harry's is located at 

352 7th Avenue

 in close proximity to Penn Station and local attractions such as the Empire State Building and Herald Square.  It is open seven days a week for lunch and dinner, as well as Saturday and Sunday brunch.  For more information or to make a reservation, please call (212) 268-8930 or visit 

www.mustangharrys.com

.  Follow Mustang Harry's on 

Facebook

 and 

Instagram

 at 

@mustangharrysnyc

, and on Twitter at 

@mustangharrysny

.
And as always, if you have some sort of Ranger event, podcast, website, Pony Express Fan Club, or whatever; feel free to email me your stuff and I'll plug it here.
SCRATCH LIST OF QUINN time.
With the Rangers on their worst losing streak of the season and still without Kevin Hayes, David Quinn was forced to keep the same 12 forwards on the ice. It should be interesting to see if the Rangers call anyone up from the Wolfpack, from now until Thursday's game with the Islanders. With the Rangers across the country, it was tough to fly someone from Hartford through several time zones.
Despite having the same 12 forwards, Quinn did shake up his lines a little from the previous two games. Here is what he rolled out:
FIRST LINE: Kreider/Zibanejad/Fast
SECOND LINE: Zuccarello/Chytil/Strome (No offense to Strome, but when he's on the second line, it's kind of an indicator of how bad the Rangers are.)
THIRD LINE: Vesey/Howden/Namestnikov
FOURTH LINE: McLeod/Nieves/Buchenvich. (For all the talk about the INTOXICATING Buchnevich, he's now on the fourth line. But yea, feel free to blame AV anyway, you neanderthals!)
Defensively, after being called for a soft penalty on Sunday against Arizona, which then led to the Coyotes howling all over Lundqvist, Smith was scratched tonight. Joining him in the press box was Frederik Claesson. With these two scratched, that meant Tony DeAngelo got his first action of 2019. With the way this game went, I would be surprised if he plays two games in a row.
Here were Quinn's pairs for tonight:
FIRST PAIR: Staal/Pionk
SECOND PAIR: Skjei/McQuaid
THIRD PAIR: Shattenkirk/DeAngelo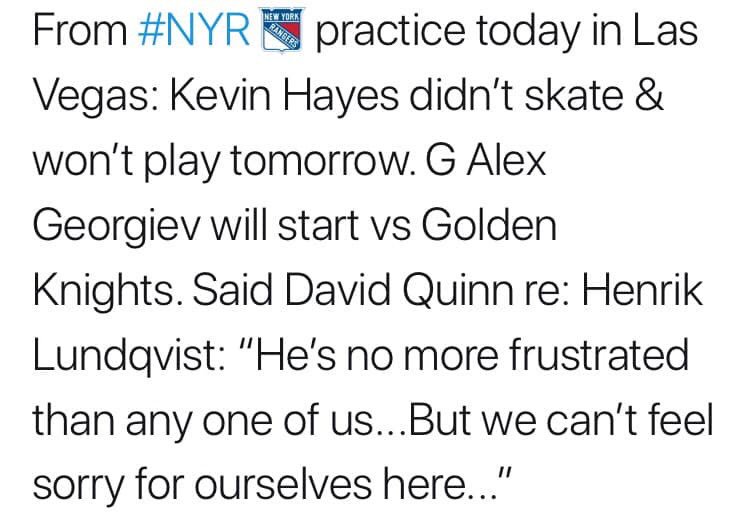 Lundqvist, who is continuing his media black-out ever since being shellacked by the Coyotes, may now have Quinn a bit upset. Lundqvist, who is supposed to be the team leader here, is now deserting his team. According to fans in attendance tonight, he didn't even bother coming out for the warm-up skate, until half-way through.
For Alexandar Georgiev, it's gotta be a little rough. As Dave Maloney & John Giannone said on their "Bleeding Blue Shirts" podcast on Tuesday morning, it's tough for a rookie goalie to be on a bad team. The theory is that a rookie goalie doesn't improve when thrown to the wolves, may develop confidence issues and learn bad habits.
That said, from reading goalie accounts from eras ago, I've seen goalies such as Curtis Joseph, Gump Worsley, Eddie Giacomin and several others, all talk about how playing on bad teams made them better over time. Several of those goalies would also go on to win the Vezina.
For Georgiev, when compared to young goalies from eras ago, it's definitely different, because whenever Lundswiss has a bad start, Georgiev has to come in cold and play in relief. If things are going bad for Georgiev, such as that game against Carolina, Georgiev has to sit there and take it, as Lundqvist has said he doesn't want to enter games cold. Heaven forbid that someone making the most amount of money in America, at his job, do a little extra, but the Rangers have coddled Lundqvist for so long, that Lundswiss has the organization, starting with James Dolan, wrapped around his little princess finger.
James Dolan, who deserves an Adult Video News (AVN) award for fucking Knick and Ranger fans for 50+ combined seasons, made the news on Monday, when he was at Rangers practice in Las Vegas. However, don't get it twisted – Dolan wasn't there because the team was in trouble. Dolan was there on business, as he made a pit-stop in Vegas before heading out to Los Angeles to visit a team that's actually worse than the Rangers, in the NY Knicks.
In an interview with the media, Dolan talked about the Rangers and how they could make the playoffs. Just how delusional is this silver spoon dickhead? Then, Dolan said the Rangers were only good and only had a chance because of Henrik Lundqvist. Seriously, I'm convinced that Dolan is back on drugs again.
Here in lays the divide that I've been talking about all season. You have Jeff Gorton and Glen Sather talking rebuild (while still trying to build around a 37 year old Cupless loser with bottom-of-the-league stats) while Lundqvist and Dolan are talking playoffs. Not everyone is on the same page. Dolan went head-over-heels when talking about Lundqvist, because to Dolan, when it comes to the Rangers, the only thing he cares about is if the team is making money or not. With a Cult behind Lundqvist, a cult that spends money on Lundqvist merchandise, Dolan has no issues with no Cups.
And really – how short-sighted is that? What do you think will sell more? Henrik Lundqvist merch or Stanley Cup merch? Put it this way, the Rangers are STILL selling 1994 merch to this day. Do you think anyone is going to buy Henrik Lundqvist crap in 25 years?
One must not forget that MSG is a public stock and Dolan has stock-holders to answer to. All he cares about is profit, and not wins or losses. As long as fans continue to buy Lundqvist crap and go to games, Dolan is laughing at the Cult all the way to the bank. If you're looking for a bright side to this – at least the Rangers aren't the Knicks.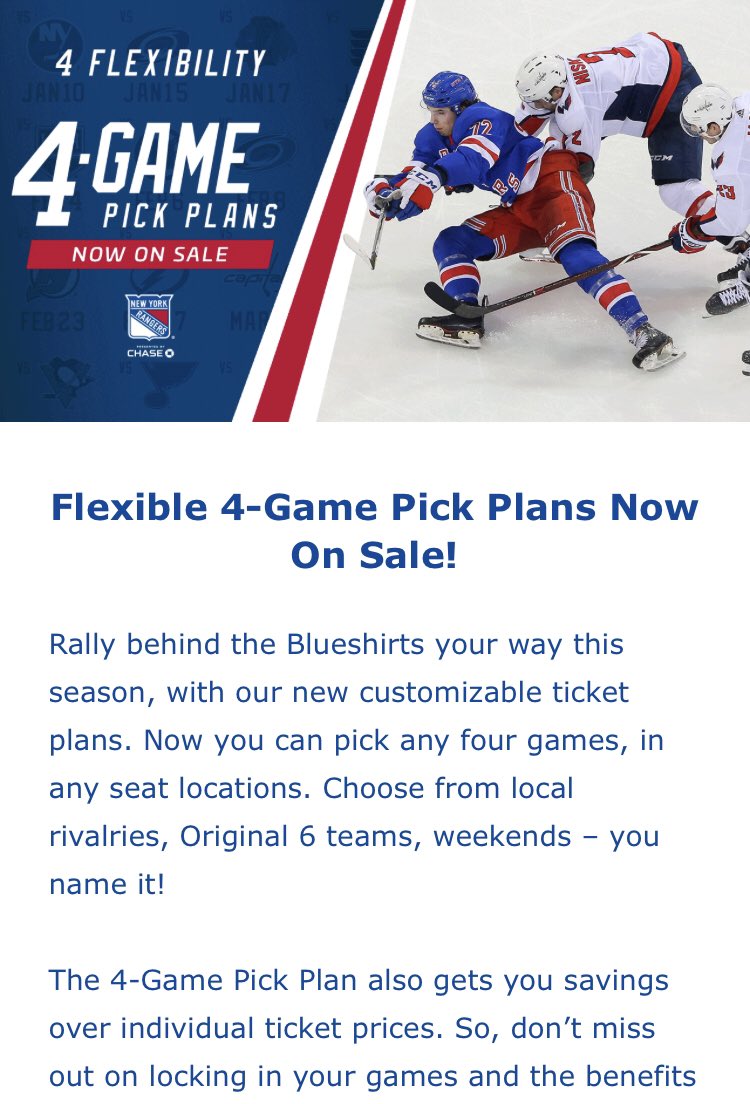 What I found funny today was when I got an email from the Rangers, begging and pleading with me to buy season tickets. This is after I already laughed at them on the phone. (That complete story is on another blog, a blog you can find in the archives.)
It should be interesting, as this season goes along, and if the team continues to lose, if the already "World's Most Quietest Arena" gets even quieter. Seriously, if you watched this game with the Knights tonight (and kudos if you stayed up late to see this atrocity) and watch any game at MSG, and pardon the pun here, it really is KNIGHT and day, when you compare the two arenas. MSG is as vibrant as an abortion. The T-Mobile Center in Vegas truly represents the city perfectly, as the arena is full of life and has enough energy to power all the neon lights in town.
When it comes to Vegas, the city of gambling, here was my over-under prediction for the game:
I'm going to take the UNDER. I'm not at the game, so #NYR wins, 3-2! pic.twitter.com/C88DoUVCs1

— BlueCollarBlueShirts (@NYCTheMiC) January 8, 2019
Okay, while I was trying to be hopeful about a Rangers win, I should've won my over-under bet. A fluke Jesper Fast A-Rodesque goal, with just 23 seconds remaining, made the score 4-2. With that bullshit goal, my over-under bet was a PUSH. That now puts me at 12-5-1 with my over-under bets. That's still not shabby, but a meaningless goal changed my bet from an easy W to a push. God damn Swedes!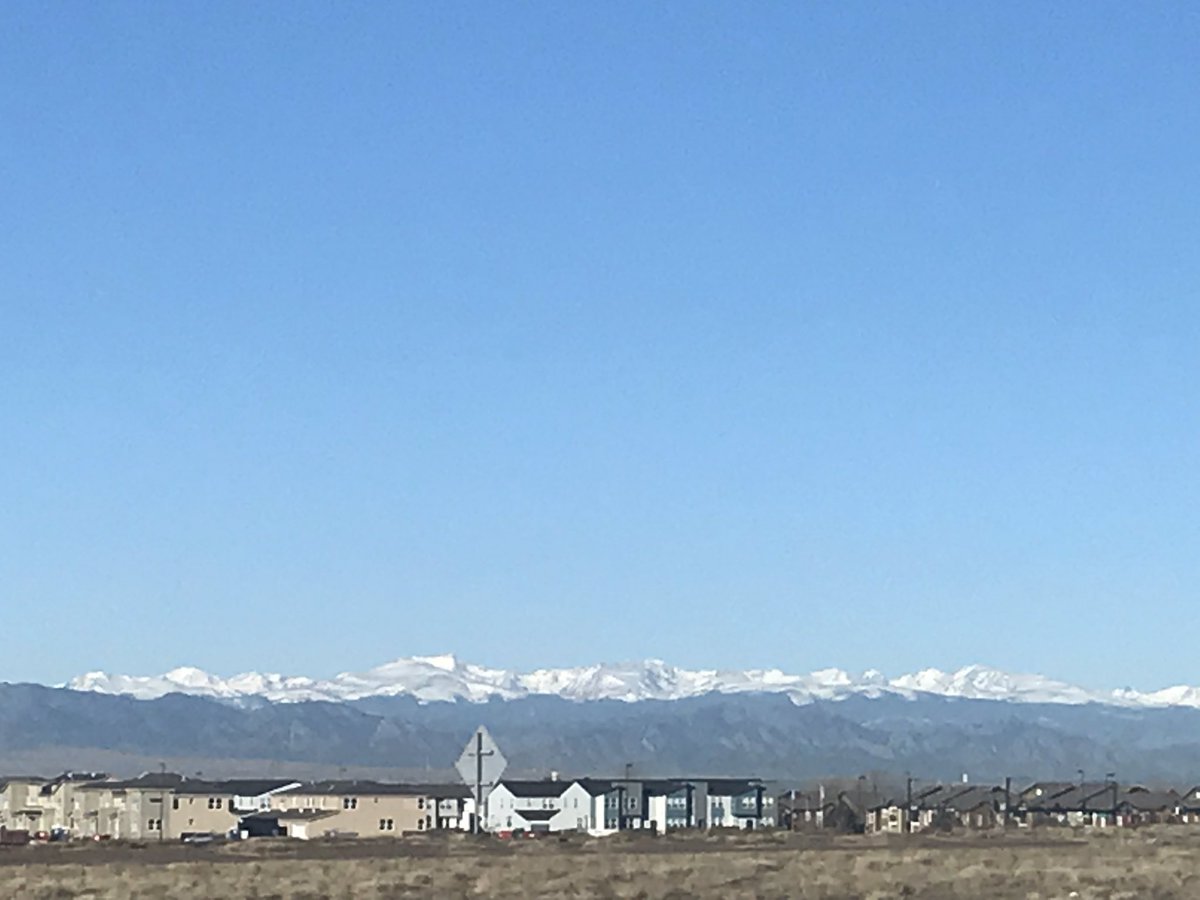 ESPN.com box score time:
SCORING SUMMARY:
1st Period
16:02

Cody Eakin

(13)

Assists: Alex Tuch, Jon Merrill

0
1
2nd Period
7:06

Brandon Pirri

(7)

(Power Play)

Assists: Max Pacioretty, Nate Schmidt

0
2
18:53

Jonathan Marchessault

(14)

Unassisted

0
3
3rd Period
11:43

Mika Zibanejad

(12)

Assists: Mats Zuccarello, Chris Kreider

1
3
18:40

Ryan Carpenter

(3)

Assists: Pierre-Edouard Bellemare, Paul Stastny

1
4
19:37

Jesper Fast

(6)

Assists: Jimmy Vesey, Boo Nieves
PENALTY SUMMARY:
1st Period
3:03

Anthony DeAngelo:

2 minutes for Hooking
2nd Period
5:57

Anthony DeAngelo:

2 minutes for Boarding (served by Chris Kreider)

5:57

Anthony DeAngelo:

10 minutes for Misconduct (10 min)

10:37

Mika Zibanejad:

2 minutes for Tripping
3rd Period
2:20

Adam McQuaid:

5 minutes for Fighting (Major)

2:20

Ryan Reaves:

5 minutes for Fighting (Major)

2:36

Shea Theodore:

2 minutes for Holding

9:35

Brayden McNabb:

2 minutes for Interference
GOALIES:
| | | | | | | | | | | |
| --- | --- | --- | --- | --- | --- | --- | --- | --- | --- | --- |
| SA | GA | SV | SV% | ESSV | PPSV | SHSV | SOSA | SOS | TOI | PIM |
| 29 | 2 | 27 | .931 | 21 | 2 | 4 | 0 | 0 | 59:56 | 0 |
| | | | | | | | | | | |
| --- | --- | --- | --- | --- | --- | --- | --- | --- | --- | --- |
| SA | GA | SV | SV% | ESSV | PPSV | SHSV | SOSA | SOS | TOI | PIM |
| 30 | 3 | 27 | .900 | 26 | 0 | 1 | 0 | 0 | 58:48 | 0 |
What can you say about this game? While the Rangers effort was better than the previous two games, this game was another loss. However, unlike the first two games of this road-trip, and despite a shut-out by Kuemper on Sunday, this was the first game of 2019 where the opposing goalie really stole the game. While the box score will show you that Fleury gave up two goals in this game, both goals came late into the game and with VGK holding a 3-0 lead. Prior to the two Ranger goals, Fleury was amazing and kept the Rangers off the board.
The box score is also misleading, as you may look and see that Fleury made 27 saves off of 29 Ranger shots. However, for 35 minutes, the Knights were out-shooting the Rangers by a total of 23-9. It wasn't until five minutes left in the second period, that the Rangers started putting together some sort of offense, and finished the period with 16 or so shots. The Rangers played their best offensive hockey in the third period, but it was too little too late.
The VGK are the hottest team at home in the NHL. With half the league only playing in Vegas once a year, it's just hard to see that stat changing any time soon. The "Vegas Flu" will probably continue for a few more seasons.
In this game with the Rangers, the VGK picked up their 7th win of the season. Despite being on fire as of late, the reigning and defending Western Conference Champions haven't had a power play goal in 6 games, and were 0-for-16 in their last 16 PP attempts. Enter the Rangers, and their 27th overall in the league penalty kill, which gave up a VGK PPG tonight. The Rangers are the team that the doctor ordered.
For real – it's at the point where every team is salivating and licking their lips when they see the Rangers on the schedule. Up and down the league, opposing teams are having their best games of the season against the Rangers and snapping negative streaks against the Rangers too. The Rangers seem much too happy to oblige.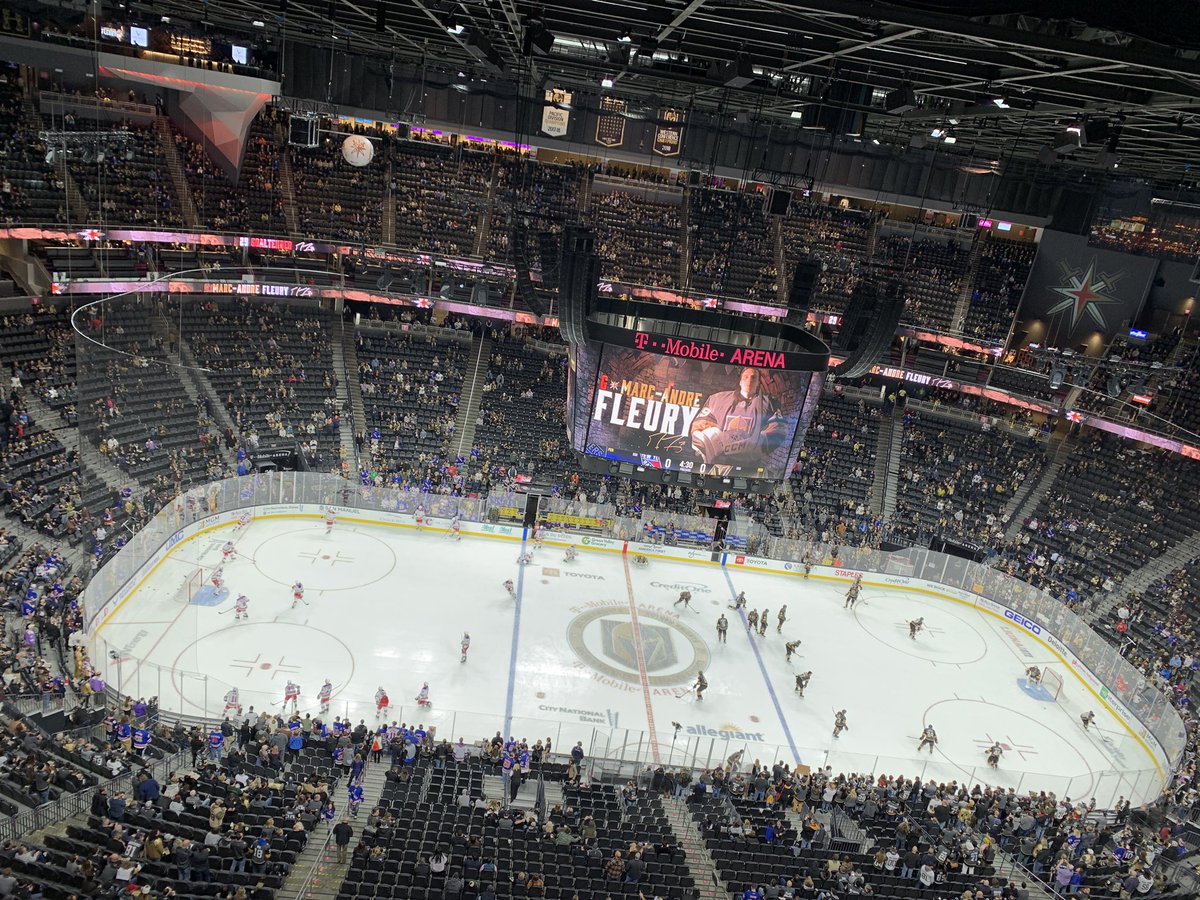 With Henrik Lundqvist out of the picture, as he wanted no part of a hot team in the Knights, Georgiev got the start. With no Lundqvist, that meant Joe Micheletti had nothing to talk about.
As I've mentioned on previous blogs, it's hilarious how different Micheletti is depending on who is in net. Any pedestrian save that Lundqvist makes is made out to be a Game 7 overtime save by Micheletti. When Georgiev is making saves on breakaways or on odd-man rushes, Micheletti is as quiet as the depressing Madison Square Garden. There will even be times where Georgiev makes a great save and Micheletti will start talking about the other team or talking about something away from the puck. It's comical. How Micheletti still has a job here is beyond me.
What was also funny, or sad, depending on how you look at it, was that despite Lundqvist not starting and despite Lundqvist playing his worst stretch of hockey all season, John Gianonne & Dave Maloney, who hosted the pregame and postgame show because Vally, Pidto and Trautwig don't do late games, spent most of the pregame show talking about Lundqvist.
It's like it's a team-wide and network edict that these guys most pander and fellate Lundqvist on a daily basis. Giannone and Maloney made sure to blame the defense for anything that's ever went wrong in Hank's life and then made sure to assure everyone that Lundqvist is a future Hall of Famer and who will have his number retired one day. How about instead of saying the same old shit and catering to a Cupless egomaniac, how about John & Dave bring up how Frank Boucher deserves to have his number in the rafters? I guess that's asking for too much. Welcome to MSG3, where it's Henrik Lundqvist all the time, even when he doesn't play.
And one last thing on the pregame show. Time and time again, the Rangers will run some segment with David Oliver, and his work with the offense. These segments look good, despite the Rangers being on their worst offensive stretch of the season.
What I would like to see is a segment on Lindy Ruff. What the fuck does he do here? Why was he retained? The defense blows. You can't even use the word "development" or "rebuilding" here, because outside of Pionk, everyone here is a veteran. In fact, when it comes to the Rangers, the highest average median age and league service, is with the defense.
I'm not saying Ruff is the blame for all the Rangers defensive woes, but what exactly does he do with "Triple S" of bad contracts to get those players better? Outside of Marc Staal, who has more service than anyone, doesn't need Ruff and is the best d-man on the team, what the fuck does Ruff do to get the other 7 defensemen ready for games?
If you watch these games live or on TV, Ruff just stands there as clueless as a child trying to do calculus. Ruff doesn't even do the little things, like stand by the blue line and look for a potential offside from the other team. He just stands there, stoically, and I just assume he sits there for 60 minutes wondering where his hair went to.
And for those who don't know – Ruff was a Sather hire. Doesn't that explain everything?
This game started off like most games during this losing streak – with a penalty. Tony DeMAGAngelo, back in the line-up, was quickly called for hooking at 3:03 into the first period. I guess TDA thought hooking was legal in Nevada.
On the penalty kill, the Rangers killed the early VGK PP, which is something the Rangers haven't been able to do in the last two games, where the Rangers gave up two goals during a McLeod five minute major against Colorado and a goal in the first two minutes against Arizona. I guess that's something.
Mats Zuccarello, in my opinion, was terrible all game. I know he is crying about his status and how he knows he will be traded, but come on, buckle up buddy boy or just ask to be scratched. If his head isn't in the game, he does no one any favors. And I'm a Zucc fan. I appreciate his hard work and grit during his tenure here, but he hasn't been that player in 2018-2019. We all have frustrations at our jobs, so I have little sympathy for a millionaire who is doing the "woe-is-me" act, via his medium at the NY Post, in messenger pigeon Larry Brooks.
All game, Zucc refused to shoot and kept making these wild passes for turnovers. Granted, one of these 2634789263889364789263 errant passes would connect in the third period, which turned into a Ranger goal, but at that point, it was already 3-0 and Zucc already passed on numerous shots. The team isn't scoring, so sometimes you gotta throw it on net and see what happens. Trying to make passes through heavy traffic, rather than taking an open shot, isn't going to cut it.
Later on, Tony DeAngelo would be boarded, but there would be no call. TDA would have to go to the locker room to get checked. This would play into the game later on. Keep this in the back of your mind – TDA was boarded and should've drew a penalty here. The refs ignored it.
Georgiev was tested early and made a few good saves. There wasn't a peep from the creep, in a one Joseph Micheletti. (Credit: @Fixxser) Seriously, as usual, and as mentioned above, the only time Micheletti talked about Georgiev was when VGK scored. I wonder how many Lundqvist watches Micheletti bought?
Speaking of goalies, I want to mention here that I received a tweet from the daughter of Gilles Villemure, in Theresa Villemure. Turns out, as I told you in November, that Villemure's battle with cancer is getting worse. Villemure is still fighting, but he isn't out of the woods. I'm not a thoughts and prayers guy, but I know several of you are. Let's hope for the best for Gilles Villemure, who was one of the best Ranger goalies of all-time. In fact, despite a short career with NYR (Villemure would've had a longer career if he didn't spend the bulk of his career in the Original 6 era) Villemure has as many Vezina's and Stanley Cup appearances as Henrik Lundqvist.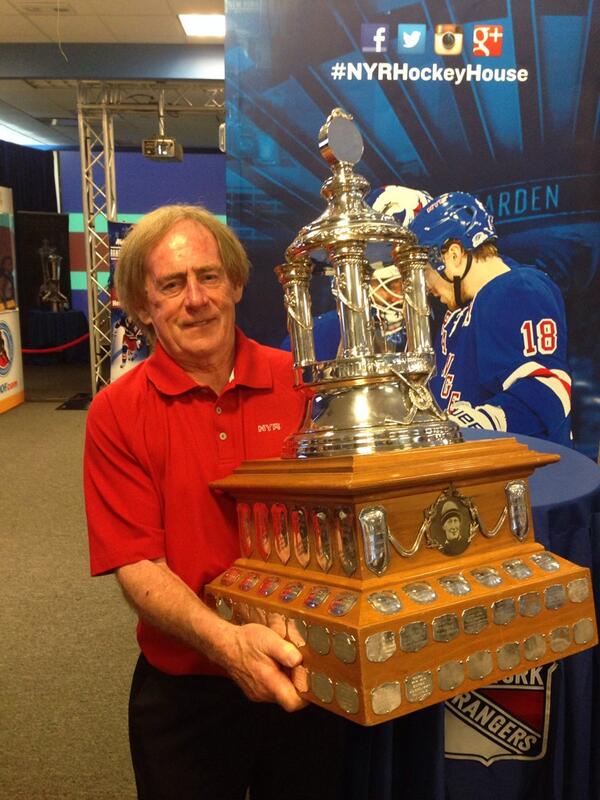 With Fleury not having much work and Georgiev stopping several shots, Ranger killer Cody Eakin, scored at 16:02. Here's what I said at the time:
1-0 VGK, does that mean the game is over? #nyr

— BlueCollarBlueShirts (@NYCTheMiC) January 9, 2019
While this goal didn't wind up being the GWG, for nearly 40 minutes or so, it almost was. The Rangers, who were playing hard and playing somewhat well, saw their effort somewhat erased a bit by this goal. Here's Eakin:
CODY EAKIN TALLIES A BEAUT ON THE BREAKAWAY!#VegasBorn pic.twitter.com/tyZ5nSIf3Y

— Hockey Daily (@HockeyDaily365) January 9, 2019
Staal misses the puck, Eakin goes on the breakway and boom, 1-0 bad guys. Oh, and after that goal, that put the shots at 13-5, VGK, with minutes remaining in the period. This looked to be the same old shit/script from previous Ranger games.
This goal would be the lone goal of the period. 1-0 Vegas, after twenty.
The story of the second period were the referees once again pushing the "FUCK THE RANGERS" button. At 5:57 into the second period, TDA got a boarding penalty and then a 10 minute misconduct for shenanigans with Max Pacioretty.
As mentioned above, TDA was previously boarded in this game, but got no call. Here was TDA retaliating, thus taking a two minute minor. Of course, because of his reputation and this league becoming pussified by liberals, TDA then gets a 10 minute misconduct on top of that. So much for an eye-for-an-eye or the refs trying to even the game out. If you're not going to call something on one team, you can't start calling penalties on the other team.
Oh, and would it shock anyone if TDA is not here next season? Another great trade/transaction/signing by Jeff Gorton, who many consider the architect of the Rangers rebuild. The Gorton misses are out-weighing the Gorton hits, and it will take a lot more hits for the scale to even out.
With VGK on the PP, a PP that was struggling before this game, one-time Ranger, and one of the hottest Knights at the present time, in Brandon Pirri, beat Georgiev after slamming home a rebound off the post:
BRANDON PIRRI TALLIES THE REBOUND ON THE POWER-PLAY!#VegasBorn pic.twitter.com/RFkfuFhlx3

— Hockey Daily (@HockeyDaily365) January 9, 2019
2-0, bad guys.
Not that I think it made that much of a difference, but you ignore TDA being boarded, then give him excessive penalty minutes for his retaliation. This really gave Vegas the "house edge".
At 10 minutes and change, Zibanejad would be called for a blatant trip. The Rangers somehow killed this penalty, with Jimmy Vesey making a huge block. Also, the cameras kept panning to David Quinn. He kept his composure, but it wouldn't have shocked me if he just cried.
In another example of Joe Micheletti being a blithering idiot, the #CadillacTrivia question of tonight's game was "Name the two players who have scored a goal against all 31 teams."
Think about this question. Obviously, it has to be a player that at least played in the 2017-2018 season, as that is when the NHL went to 31 teams. It also could've been a player from this season. Furthermore, it has to be a player that has played for at least two different teams, because how else would you get a goal against every team in the league?
Joe Micheletti's guess to this question? He said it was Chris Kreider, you know, a player that has only played for one team during his entire career. What a dumbass.
For those who didn't see the answer, the answer was Mika Zibanejad and Paul Stastny, you know, players who have played for multiple teams and have played during the past two seasons.
With 1:07 left in the second period, Jonathan Marchessault scored a back-breaking breakaway goal, pushing the score to 3-0, bad guys:
GOAL. Jonathan Marchessault scores his 14th to make it 3-0. pic.twitter.com/48J932sG8G

— Ryan Quigley (@RP_Quigs) January 9, 2019
Sans an empty netter, late in the third period, this was the last goal VGK would score in the game. When it comes to Georgiev, you know, THE KING OF KINGS, he gave up three goals – two breakaway goals and a PPG rebound goal. Are you telling me Lundqvist would've made these saves? In fact, I think Lundqvist would've given up 5 or 6 goals in this game; that is, if he wasn't pulled again. Again, look at the money and the future – as I've been saying all along, it's just time for the Rangers and Lundqvist to have their divorce. If you can trade Leetch, you can trade Lundqvist.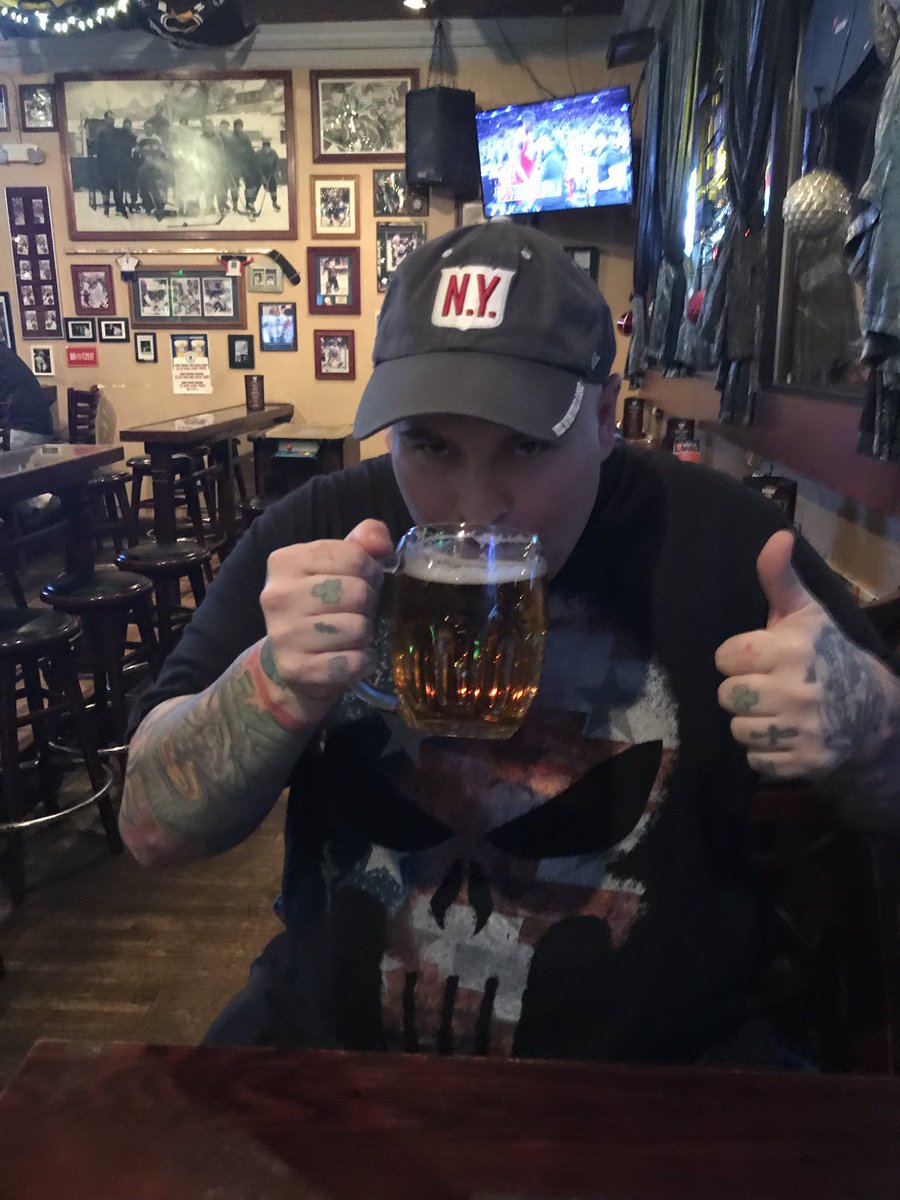 The third period was just an exercise, with the inevitable only twenty minutes away. At 3-0 and entering the third, I don't think there was one Rangers fan who thought the team had a chance.
Adam McQuaid, the heavyweight puglist for the Rangers, tried to spark the team. Ryan Reaves would handle him:
A heavyweight slug fest in Vegas tonight. McQuaid vs. Reaves I.#NYR @GoldenKnights pic.twitter.com/mkEmUv0sqF

— MSG Networks (@MSGNetworks) January 9, 2019
This was nice for McQuaid to do, but even if he won, I don't think this Rangers team would've had a chance.
The Rangers would also get two power-plays in this period, but this David Oliver PP looked just as non-lethal as the Scott Arniel PP's of the past. No goals.
At 11:37, and with hockey fans just waiting for triple 0's, Mika Zibanejad took a pass from Zuccarello and beat Fleury. This was the first Rangers goal in over two hours of game play. Woo-hoo! 3-1, bad guys.
The Rangers would tighten their attack on Fleury, but MAF clamped down. The Rangers would then pull Georgiev and Ryan Carpenter iced the game at 18:40, with the empty net goal, making the score 4-1.
With 23 seconds left, Jesper Fast fucked my over-under bet (Some will say a tie is a win, but those people are idiots) and scored a meaningless and flukish goal. 4-2, The Vegas Golden Knights, your final from Sin City. This Rangers season is now all about the ping-pong balls, just as many thought it would be when the season started in October.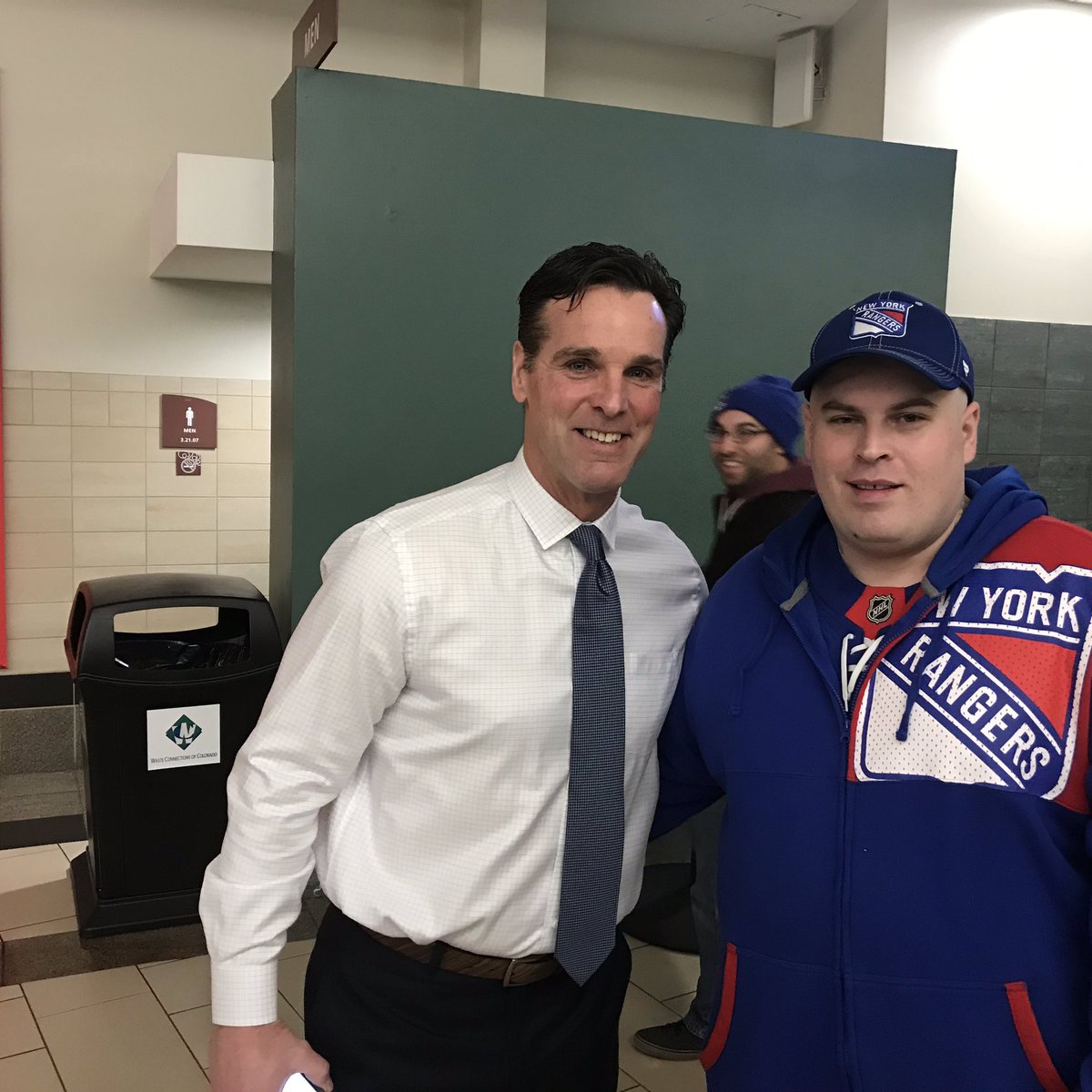 I quickly wanted to comment on David Quinn before getting out of here tonight. With the Rangers looking the worst they've looked all season, I am seeing fans on social media screaming how "QUINN SUCKS", "QUINN SHOULD BE FIRED", and "QUINN HAS LOST CONTROL OF THIS TEAM!"
When Alain Vigneault was fired, I wrote a lengthy blog about how I was against it. I still am. Keep in mind, while I understood why Torts was fired, I didn't like the firing of Torts either. When you look at the firings of Torts and AV, I thought the Torts firing was more justified than AV's firing. After all, AV had the team in the playoffs every season besides his last season, a season where his star goalie had the worst season of his career, the team was decimated by injuries and the team traded off a bunch of top players. Oh, and oh yea, there was "the letter."
When Quinn was hired, I wasn't for it, just because I thought AV was wrongly made the scapegoat. At the half-way mark of the season, I don't blame Quinn for any of this mess. HE WAS NEVER HIRED TO WIN IN THIS SEASON IN THE FIRST PLACE!
What does startle me a little bit, is how the team looked good, even playing well against top teams in losses, but now are currently struggling. That said, panicking and wanting Quinn's head is foolish. This season was never about Quinn winning. If anything, and as I said at the time, I thought the Quinn hiring may lead to another cycle, where when the Rangers finally develop and are good, that Quinn, because he was hired to develop, may not be a coach who could get them over the hump and win a Cup. Time will tell on that one.
If you're looking to be sensible, this season was always about the 2019 NHL draft. However, if you're looking for scapegoats, don't look at Quinn. Look at Sather & Gorton. Lundqvist is falling apart. Shattenkirk is near Redden territory. Smith is a bust. Skjei, who has been better, isn't worth the money. The Raanta/Stepan trade for Andersson/DeAngelo is a fail. McQuaid hasn't worked out. McLeod, while serviceable, isn't as good as Tanner Glass. Zuccarello should've been moved by now. The Spooner signing was a bust.
When you look at it, what has Gorton really hit a home run on? Chytil, who you can't truly assess until more time passes? Arguably, the best player for the Rangers is Kevin Hayes and you have to wonder if that's because he's playing in a contract season. For as good as Kreider has been, there are still many games where you have to check the box score to see if he even played.
In what I fear is going to happen, this season will start getting repetitive, and in a negative manner. The Rangers will continue to lose. Come the deadline, they should & most likely will, trade off some more stars. The losing will continue to pile up and all we will have to look forward to is the draft. I already see some fans giving up on this season, rather than trying to find the positives.
As I said at the top of the season, you have to take this season and this coach for what it is – a season for the future. You hope to look back at this season as the season where the Rangers built a new foundation. While I don't think that will happen as long as Lundqvist is here, you can only hope the Rangers embrace a new era. However, you can't sit here and finger-point at Quinn as the reason for the Rangers failures this season.
The Rangers return home on Thursday for the start of a home and home series with the New York Islanders. In the last NYR/NYI game, the KING OF KINGS, in Alexandar Georgiev, shut out the Islanders for the lone NYR shutout of the season.
With Lundqvist being the absolute shits and never winning a game at the Barclays Center, I would expect Lundqvist to start at home with the Islanders on Thursday and look for Georgiev to get the start against the Isles on Saturday afternoon. That would mean that Lundqvist would then start against Columbus, in Columbus, on Sunday. I don't see Quinn letting Georgiev play in back-to-back games, even if he is lights out against the Isles on Saturday.
None of these three games will be easy. As I said earlier in this blog, there will be more darkness than light, and it could get really dark after Thursday.
As far as this blog, I will definitely be back on Thursday night, with an a NYI/NYR recap. Depending on my time, I might try to get something up tomorrow. After all, as I was reminded by several readers on email, that I haven't done a Mid-Season Report Card blog yet. In addition, I also finished the CUJO autobiography and I'd like to get a review of that up while it's still timely.
Keep it here on BlueCollarBlueShirts for more NYR blogs. I'm not giving up on this season.
As always, thanks for reading and…
"LET'S GO RANGERS!"
Sean McCaffrey
BULLSMC@aol.com
@NYCTHEMIC on twitter