"I was a fool to ever leave your side
Me minus you is such a lonely ride
The breakup we had has made me lonesome and sad
I realize I love you 'cause I want you bad, hey, hey
I spent the evening with the radio
Regret the moment that I let you go
Our quarrel was such a way of learnin' so much
I know now that I love you 'cause I need your touch, hey, hey
Reunited, and it feels so good
Reunited 'cause we understood
There's one perfect fit
And, sugar, this one is it
We both are so excited 'cause we're reunited, hey, hey
I sat here starin' at the same old wall
Came back to life just when I got your call
I wished I could climb right through the telephone line
And give you what you want so you will still be mine, hey, hey
I can't go cheatin', honey; I can't play
I found it very hard to stay away
As we reminisce on precious moments like this
I'm glad we're back together 'cause I missed your kiss, hey, hey
Reunited, and it feels so good
Reunited 'cause we understood
There's one perfect fit
And, sugar, this one is it
We both are so excited 'cause we're reunited, hey, hey
Yeah, yeah, yeah
Baby
Lover, lover, this is solid love
And you're exactly what I'm dreamin' of
All through the day
And all through the night
I'll give you all the love I have with all my might, hey, hey
Reunited, and it feels so good
Reunited 'cause we understood
There's one perfect fit
And, sugar, this one is it
We both are so excited 'cause we're reunited, hey, hey!"
– "Reunited" by Peaches & Herb 1978
Greetings and salutations everyone and welcome to another blog here on BlueCollarBlueShirts.com. Today here on, 8/9/2019, I have posted three other blogs on the site as well. You can find them here:
---
---
---
---
While on the topic of previous blogs, here are my most recent blogs, (especially since I already covered the Shattenkirk buy-out in detail already) in case you missed them or need a refresher:
---
---
---
---
---
When I discussed the Rangers buy-out of Kevin Shattenkirk in my last blog, I wondered where Shattenkirk would land. Would Shattenkirk uproot his family and the charity work he did in NY? After all, Shattenkirk probably could've signed with either the Devils or the Islanders on the cheap. Then again, as I brought up on my last blog, perhaps Shattenkirk would want to chase the Stanley Cup. On Monday, August 5th, we had our answer – Shattenkirk was going for the Cup.
Earlier this week, the Tampa Bay Lightning announced that they have signed Kevin Shattenkirk to a one year deal. Shattenkirk will be compensated $1.75M for the season. As part of the deal, Shattenkirk also has a full no-move clause. Fool me once, eh?
Obviously, with Shattenkirk going to Tampa Bay, the transaction brings up a simple talking point – Tampa Bay loves ex-NY Rangers. Then again, wouldn't you, especially if you could get these guys for more than 50% off than what the Rangers were paying them? Things really are cheaper in Florida! While we know all about the recent history between the Bolts and the Blueshirts, the fact is that many of the ex-Rangers aren't wearing that Lightning Bolt on their chest anymore. Ironically, one ex-Bolt actually made the signing of Shattenkirk that much easier for the Bolts.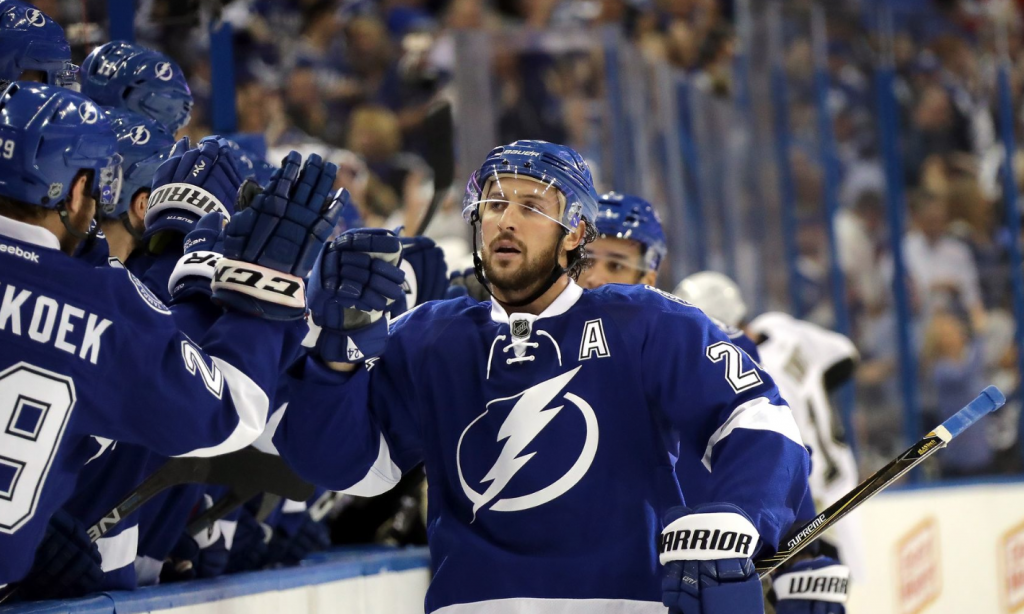 When Ryan Callahan announced that he would be forced to retire due to injury, his time as an NHL asset wasn't 100% over just yet. Since the NHLPA is one of the weakest player unions in all of sports, (You can argue the NFLPA is just as bad too) the NHLPA allows teams to use the contracts of retired players to get to the salary cap floor. Essentially, even when a player retires due to injury, his contract can still be used for cheap teams looking to spend the league minimum.
When the Ottawa Senators traded for Ryan Callahan, they only traded for Callahan's SALARY CAP HIT. While Ryan Callahan carries a $5.8M salary cap hit, once Ottawa uses their injury insurance, not much REAL MONEY will come out of Ottawa's pockets.
Ryan Callahan isn't the first injured/retired player to have his contract traded. The same thing happened to Chris Pronger. The same thing happened with Pavel Datysuk.  For whatever reason, the NHLPA doesn't mind teams circumventing the salary cap with these shrewd maneuvers. Put it this way, SALARY CAP HIT MONEY from retired/injured players is taking away REAL MONEY from active players. The NHLPA is an ass-backwards union for allowing this to happen.
And yes, I know I'm all over the place here, but this is a blog of tangents!
What's really sad, is Ottawa, a city rich with hockey history, under their current ownership, is treating their fans like assholes.
Put it this way, for this upcoming 2019-2020 season, the Senators have the dead contracts of Ryan Callahan ($5.8M), Marian Gaborik ($4.875M) & Clarke MacArthur ($4.65M) on the books. None of these players will play for them, yet that's over $15M in dead contracts the Senators are using to get to the league-mandated $60.2M salary cap floor. In other words, 25% of the Senators salary cap are dead contracts.
Now this is where the con-man stuff comes in. After insurance payouts, the Senators won't be paying $60M+ in REAL MONEY this season. As things look now, after the insurance dough, the Senators will pay something like $47M out in REAL MONEY. In other words, when it comes to real cash, the Senators are putting nearly 25% of their salary cap money back into their bank account. How is any Senators fan supposed to feel about this? Who would want season tickets to this? This is why the Senators don't draw and this is why, as a Rangers fan, I was able to sit right behind the Rangers bench in Ottawa last season, for less than $100.
And yes – I know, I know, I know – this is supposed to be a Rangers blog. However, it's a slow week, I already posted three other blogs today and all this player movement fascinates me. Go with it!
What makes the Senators situation worse, is that they helped out a divisional rival when the Senators eagerly accepted the contract of Callahan. The Senators took that $5.8M salary cap hit right off the hands of Tampa. As Ranger fans, that would be like sitting back and watching the Blue Jackets trade for the contract of Rick DiPietro, if Humpty Dumpty's contract counted towards the cap.
With an extra $5.8M to play with (The Bolts also extended goaltender Andrei Vasilevskiy to a monster deal this off-season) the Bolts had the wiggle room to take a $1.75M gamble on Kevin Shattenkirk, especially since the Bolts let Anton Stralman leave.
Again, this is where all this stuff is so fascinating.
After the 2014 Stanley Cup Final, the Rangers let the reliable and stellar defenseman's defenseman, in a one Anton Stralman go. Senile Sather didn't even bother to negotiate with Stralman. Stralman would then sign with the Tampa Bay Lightning, making $4.5M a season. What did the Rangers do to replace Stralman? They did this:
When your lone Rangers highlight is kicking Larry Brooks out of the locker room, you know it wasn't a great stint on Broadway for you. That's pretty much how it went for Dan Boyle, who basically took Stralman's spot on the roster.
What is really sad in all of this, is that Stralman was a stud for Tampa. Sure, Stralman quieted down towards the end of this season, but for his Lightning career, Stralman was a solid defender. All while making $4.5M a season, the same $4.5M a season the Rangers gave the failed Dan Boyle. SAD!
As we continue this "isn't it amazing Suzyn?" style of blog here, how ironic is it that the Tampa Bay Lightning let Stralman walk and then signed Kevin Shattenkirk? Yes, the salary cap is the number one factor for these moves. That said, when the Bolts announced the signing of Shattenkirk, here in 2019, it just reminded me of when the Rangers announced the signing of Dan Boyle. In both cases, Anton Stralman was the odd-man out.
And if you're looking for more irony – when the Rangers failed experiment with Boyle was obviously over, the Rangers immediately made a trade for another offensive-defenseman in Keith Yandle. Yandle would later become a free agent during the 2016 off-season, where Yandle would sign with the Florida Panthers, the same Florida Panthers where Anton Stralman just signed up to play with for the next three years.
Of course, because the Rangers have a perpetual black cloud over their heads, while Yandle wasn't the player he was in Arizona while with the Rangers, once returning to a sunbelt franchise in Florida, Yandle had a massive season last year. How did the Rangers try to replace Yandle, who was thought to be the answer for Dan Boyle? With Kevin Shattenkirk! For the first time ever on this blog, let me insert a Disney gif:
Anyhoo!
Kevin Shattenkirk is now a member of the Lightning. However, while we know the connection between the Tampa Bay Rangers or whatever cute nickname you use for the Bolts, the fact is that not many of the ex-Rangers are still there.
As talked about, Callahan is retired and is now the property of the Senators.
Stralman, as mentioned, is now with the other Florida team.
JT Miller, once thought to be a heralded Rangers prospect, was traded to Vancouver. This was a salary cap dump trade, on behalf of the Bolts. However to me, I thought the Canucks bailed out the Bolts here a bit, as I thought Miller was way overpaid with his 5 year/$26.25M deal.
Dan Girardi, who played well in his two years with Tampa, is now an unrestricted free agent. There hasn't been much news on where Girardi will wind up for the 2019-2020 season. What we do know, based on the report on Tampa's own website, is that Tampa will not be re-signing Dan Girardi. At 35 years old, millions in the bank and without a Cup to his name, you'd have to imagine that Girardi will be looking to take a team-friendly deal with a contender. Toronto? Vegas? Who knows? However, it is my gut-feeling and just common sense that Girardi isn't going to sign with the Ottawa Senators of the world!
With the dust all settled and the smoke all clear, Ryan McDonagh is the last Ranger from all those deep Ranger playoff runs, to remain with the Bolts. He now enters a seven year deal with the Lightning, which probably isn't the best contract for the Bolts.
As mentioned in my Shattenkirk blog from last week, one of the first things Shattenkirk said, when he first signed with the Rangers, was about how excited he was to be playing with fellow American, in Ryan McDonagh. Shattenkirk was very pumped to team up with the then-Rangers Captain. Funny how time changes everything. Two years removed from that quote, Shattenkirk will have a chance to play with McDonagh. However, he will play with McDonagh 1100+ miles removed from NY.
If you read my last blog, I make no bones about it – I'm a Shattenkirk sympathizer! Okay, I'm joking a bit here, but I understand his frustrations. His career was Murphy's Law here. Nothing worked out and it wasn't 100% his fault.
Now with the buyout from the Rangers complete and the ink just a tad wet on his Tampa contract, Shattenkirk unloaded on the Rangers on Tuesday. Here's the recap, courtesy of Henrik Lundqvist sympathizer & an alleged unbiased reporter, in a one Steve "Hic" Whyno:
Shattenkirk says he was shocked about being bought out by Rangers: "I was pretty pissed off about it."

— Stephen Whyno (@SWhyno) August 5, 2019
Shattenkirk: "I think I have a huge chip on my shoulder right now. It didn't work out with injuries and performance and with the way the direction of the team, the way that kind of deteriorated from when I signed on July 1 to now."

— Stephen Whyno (@SWhyno) August 5, 2019
Shattenkirk: "I think I'm pissed off at myself for not taking advantage of the opportunity to play at home better and give them a reason to make it a no-brainer that this wouldn't be their decision."

Adds he's no fan of Rangers going into rebuild.

— Stephen Whyno (@SWhyno) August 5, 2019
Shattenkirk on his time with the Rangers: "It's definitely not a success story."

— Stephen Whyno (@SWhyno) August 5, 2019
Shattenkirk: "I'm not mad at the decision. Definitely not. A lot of these things, they have to be learning experiences." Doesn't regret signing with Rangers.

— Stephen Whyno (@SWhyno) August 5, 2019
Shattenkirk says he considered signing with 6 or 7 NHL teams after Rangers bought him out. Lightning won out.

— Stephen Whyno (@SWhyno) August 5, 2019
When it comes to Shattenkirk, I understand his disappointment and why he's pissed off. If there was a way to put a futures bet in Vegas on who the NHL Comeback Player of the Year Award winner will be in 2020, I would load up on Shattenkirk.
Kevin Shattenkirk, like the Rangers, no strangers to curses themselves, has some unique ju-ju on him. The last two teams that won the Stanley Cup moved on from Kevin Shattenkirk, in the Washington Capitals and St. Louis Blues. Now here is where it gets interesting – what curse is stronger, the Rangers curse or the Shattenkirk curse? Will Shattenkirk win a Cup in Tampa or will the Rangers finally win a Cup with Lundswiss on the roster?
If I was a betting man (oh wait I am), my money is on Tampa to win the Cup this season. Hear me out. For years, many of us have predicted Tampa to win the Cup year-after-year, since basically the 2014-2015 season. Every Spring, the Bolts come up short, with the 2019 playoffs being the most embarrassing for the Bolts. On PAPER (which means nothing) this Bolts team will be the weakest of their most recent runs of squads.
I think Tampa has a good chance to win the Cup for several reasons. For starters, once you get into the playoffs, anything can happen. Just look at the Blues from the 2019 playoffs. Secondly, the pressure won't be there, because the bloom is long off the rose in Tampa. People are already writing off Tampa and saying they blew it. Maybe they have. However, I look at the 2018 Stanley Cup Champions, in the Washington Capitals. I see a lot of similarities between those 2018 Caps and these 2020 Bolts.
For years, the Caps dominated the regular season, only to come up short every year in the playoffs. After their failed 2017 run, the Caps blew it up a bit. Everyone thought the Caps window was closed. At the end of the 2018 season, Ovechkin and his boys finally did it and won the damn Cup. When you look at Tampa, they are in the same boat as those Capitals. Perhaps this will be the year that Steven Stamkos has his "Ovechkin" moment. When you look around the league, there are three great players that stick out more than anyone else, as "Cupless". You have Henrik Lundqvist, whose best days are long behind him. You have Connor McDavid, who is in his prime but has had some dreadful teams around him, sans the 2017 playoff run, a run where the Oilers were robbed in the playoffs. Lastly, you have Steven Stamkos, who has done so much, had great teams around him, yet hasn't hoisted the chalice. There's already chatter that Stamkos blew his best chance to win a Cup. Don't think he doesn't hear that noise either.
While there will be pressure on Stamkos to deliver, there's just no possible way Tampa will have the same pressure to deliver in the playoffs like they were supposed to in the 2019 playoffs. They should be more relaxed. Put it this way, no matter what they do in the 2019-2020 season, nothing will be worse than the way their 2018-2019 season ended.
When you look at Shattenkirk, he will be extra motivated this year to deliver as well. On a team with veterans and a with a team that's offensively stacked, Shattenkirk may once again regain the title of "the powerplay quarterback." And this time, he won't be the Mark Sanchez of PP QB's either. Plus, come the trade deadline, Tampa usually is able make some savvy moves. (They didn't last year, because there was no point in breaking up what was working, as Tampa had one of the best regular season teams of all-time.)
In closing on Tampa and Shattenkirk, I hope it works out for them, except when they play the Rangers. And if you can find a bookie willing to take this bet, bet your house that Shattenkirk scores against Lundqvist. That's the way it always goes for every ex-Ranger.
As we head into these dog days of August, the Rangers still have a few more moves to make until the start of the regular season. Obviously, the big question mark is the future of Chris Kreider. I have nothing to report or opine on since the last time I checked in on this blog, as the Rangers haven't really showed their hand here.
What we do know, is that the Rangers will have to give out contracts to both Brendan Lemieux and Tony DeAngelo.  That may mean the Rangers move on from Vladislav Namestnikov. Even bigger, that may mean the Rangers move on from Kreider. I have seen some people campaign for the Rangers to dump Ryan Strome, but that makes no sense to me. As things slate right now, Strome is currently the number 2 center on the Rangers depth chart. I also thought Strome looked revitalized after getting out of a bad situation in Edmonton. Oh and it's not like the Rangers have an elite center that can carry production, at least if you go by the recent list that the NHL Network put out on NHL centers: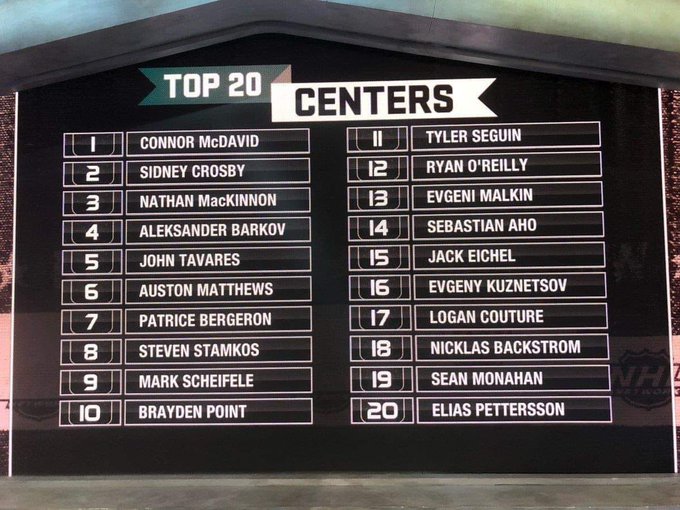 I don't want to get too much into this, but yeah, Mika Zibanejad isn't elite, no matter what some people will tell you. Is he great? Yes. Elite? No.
The reason I included this list on this blog is because if Mika Zibanejad can't even crack a list of the Top 20 Centers in the NHL, where do you think the second best center on the Rangers stacks up, league-wide? Ryan Strome may not even crack the Top 75! So to my point, that is why I'd retain Ryan Strome, just because the Rangers are weak up the middle. It is also of my opinion that Lias Andersson isn't that guy either.
Kreider remains a riddle wrapped up in an enigma for me. If the Rangers would move on from Hank and his contract, I think it's a no-brainer, you keep Kreider. However, the Rangers would rather lose with Hank than try to win without him. We all know the word on Kreider – he can be great & have these monster games, but he also can go ghost and be missing for games on end. At his age, is Kreider ever going to get better? Will he ever be a 30 goal scorer, nevermind one day becoming a 40 goal scorer?
Kreider reminds me of the last episode of "Saved By The Bell". In that episode, Mr. Belding tells Zack Morris that he hopes he's alive to see Zack put it all together one day. That's how I feel about Kreider. I hope the best is yet to come. I just know if the Rangers do deal him, he will 100% put together better numbers than he ever did with the Rangers. That's the way it goes!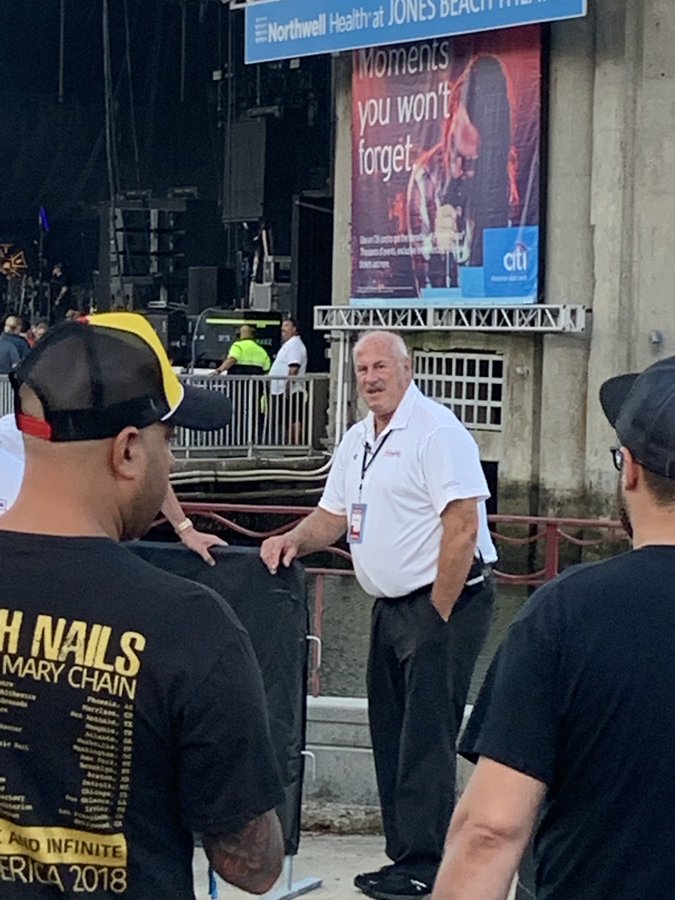 In other Ranger news items, it was announced that the Rangers will be on national TV 13 times during the regular season. Here's the schedule:
I mean really, this is the TOP STORY on the Rangers website. How does national televised games affect the play on the ice? It doesn't. It's just a news item for a slow news day.
In other Rangers news, after the firing of their GM in Paul Fenton, the Minnesota Wild reached out to the Rangers to interview assistant General Manager, in Chris Drury. The Rangers denied the request. To me, this is surprising. During Drury's time with the Rangers, where he doubles-up as the GM of the Hartford Wolfpack, we've seen a depressing state of affairs in Hartford. JD also has no bond with Drury. To me, that tells me that the Rangers really value Drury. After all, they are holding back Drury's career by not allowing him to interview with a non-conference competitor. Maybe there's something about Drury that we don't know about.
When I started doing this blog tonight, it was my plan to include a whole bit on the 1940 Rangers. However, that blog went 5000+ words. For the sake of prosperity, I have made the 1940 blog its own separate entry. If you check the main page of the site you can find that blog.
In closing, I've talked about my buddy Greg Rutherford (aka @FIXXSER) and his love for cameos. While I'm awaiting him to do a Mark Messier cameo, Greg has spent a few bucks on Perez Hilton and Kato Kaelin!
For all the cameos, check out @Fixxser on twitter. In the meantime, here are two of the latest video entries, from Perez Hilton, and yes, KATO F'N KAELIN!:
Here's one for the blog lmao https://t.co/S9116X0pZz

— Fixxser (@Fixxser) August 9, 2019
Just got a Cameo from Kato Kaelin #cameofameo https://t.co/VSM1Sg5U3p via @bookcameo
Wow @fixxser does it again!

— BlueCollarBlueShirts (@NYCTheMiC) August 9, 2019
The hijinx is real folks!
Make sure to check out the three other blogs posted today.
As always, thanks for reading and…
"LET'S GO RANGERS!"
Sean McCaffrey
BULLSMC@aol.com
@NYCTHEMIC on tweeter