Greetings and salutations everyone and welcome to another blog here on BlueCollarBlueShirts.com. On Thursday night, in the Rangers home finale before their scheduled & mandatory bye week, the Rangers defeated the Chicago Blackhawks by a score of 4-3. The final two goals of this game, which were scored 16 seconds apart, were the most significant to me personally. You'll find out why as we move along!
With this win, the Rangers are on their first "winning streak" of 2019, as they have now won back-to-back games against a team that's not in the playoffs, in the Carolina Hurricanes and now with this win over last place Chicago. For fans of this team, that's a good thing. For fans who want "the tank", this is a bad thing. To me, I'm happy to see them win. You don't want to be the Cleveland Browns.
Of course, Henrik Lundqvist, who just a week ago, reporters and the MSG Networks crew described him as having, "mental health issues"; well he miraculously rebounded for these two games. A last place team on the schedule for Henrik Lundqvist cured him faster than Jesus curing a blind man. That said, I wonder if Lundqvist will be healthy on Saturday, when the Rangers have to play a playoff bound Bruins team in Boston?
In fact, as I have been talking about all season, Lundqvist's starts are a mix between borderline sad and humorous. While his back-up, you know, in Alexandar Georgiev, a player who makes $8M less than Lundqvist, starts a majority of his games against playoff teams, Henrik Lundqvist is always there to take the easier starts (on paper) whenever he can. It's also amusing to me how the team, the MSG Networks & the New York Post, are more worried about Lundqvist's state of mind, rather than the confidence of who could be the goalie of the future.
In fact, check out this graphic that I made before tonight's win: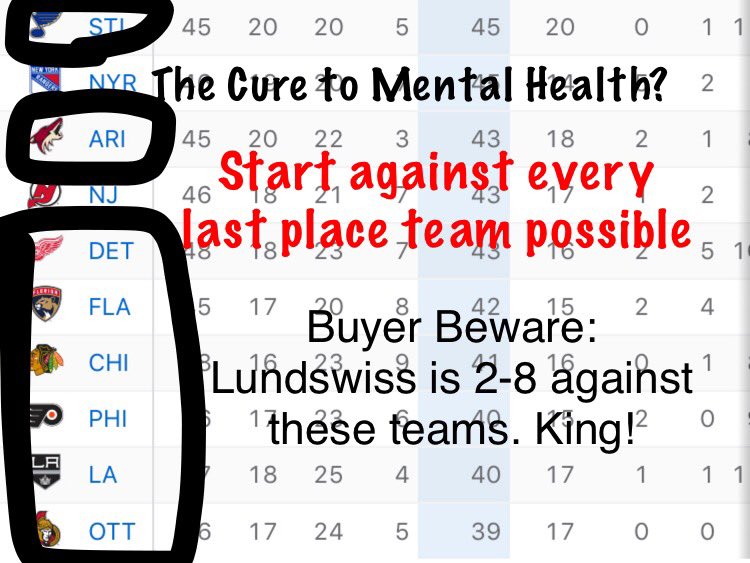 With tonight's win, Henrik Lundqvist's record improves to 3-8 against bottom-of-the-barrel teams. What a hero!
I don't mean to be so down after a win, but the fake news pumped out by the MSG Networks was something Kim Jong-Un would be jealous of. All you heard about was Henrik Lundqvist winning this game on his own. What? The Rangers scored four goals tonight and for more than 75% of the game, would barely let the Blackhawks cross the red line. Blackhawks goalie, the seldom heard of Collin Delia, had a much more impressive game, faced tougher shots, single-handedly shut down a Rangers PP that had 6 shots in two minutes and faced more odd-man rushes. And while you didn't hear it mentioned on the broadcast, the Rangers defense was much better than it has been as of late.
Oh, and for those wondering, Delia makes $767,500. In other words, Delia is another goalie that makes $8M less than Lundqvist. He also had a better game than Lundqvist did tonight.
Now you can say that all this Lundqvist propaganda is the result of this game being a Rangers broadcast and of course, the coverage is going to be one-sided. That said, that didn't stop Joe Micheletti about raving about his phone call with Joel Quenneville all game. You heard more about Joel Quenneville in tonight's broadcast than anyone else.
The other slanted news that was spewed tonight was about Lundqvist tying Terry Sawchuk. While Lundqvist did tie Sawchuk for the 6th amount of wins in NHL history, not one peep was mentioned about Lundqvist playing in the no-tie era. Additionally, the amount of hardware between the two goalies wasn't mentioned either. I'm sure when Lundqvist eventually surpasses Curtis Joseph, it will be brought up how CuJo never won a Cup either. Mark my words on that one.
As I'm re-reading what I'm writing here, I do admit to being a bit surly and somewhat of a "Gloomy Gus." I think part of it is that I know the playoffs are a pipe-dream and all we really have to look forward to is the NHL Trade Deadline, the NHL Draft and Free Agency. In other words, these Ranger games won't really matter (aside from draft lottery positioning) for another 9 months. October 2019 seems like such a distant point in the future, but I guess it will come here faster than we know it. Until then, I have the anticipation of that date like a kid awaiting Christmas.
I will also get more into Sawchuk vs Lundqvist at the end of this blog. It truly is amazing how different both these men are of each other. In case you're not familiar with Terry Sawchuk, several years back, I did a review on a great biography that I read about him. To read that review, check out: http://doinow.com/ts/
Oh and while plugging past blogs, here is my most recent stuff, in case you missed anything:
---
---
---
---
---
In the SCRATCH LIST of David Quinn news, or as BSU Radio first coined it as – the Quinn Bin; as Quinn has done a lot this season after a victory, Quinn rolled out the same line-up today against Chicago, as he did in the win over Carolina.
That meant that Brendan Smith remained as the lone healthy scratch. I wonder how Smith feels about Quinn? Not only did Quinn not let Smith play when the fathers were traveling with the team, Smith has been scratched more than anyone else this season. You certainly can argue that Smith is the worst signing, thus far, of the Jeff Gorton era.
Here were your lines:
First Line: Zucc/Zibanejad/Kreider
Second Line: Fast/Strome/Chytil
Third Line: Nieves/Vesey/Namestnikov
Fourth Line: Buchnevich/McLeod/Howden
With Lindgren remaining in the line-up, on defense, Quinn went with:
D-Pair 1: Staal/McQuaid (Quinn switched McQuaid and DeAngelo, which I found ironic, as the MSG Network folk were raving about how well Skjei plays with McQuaid.)
D-Pair 2: Skjei/DeAngelo
D-Pair 3: Lindgren/Shattenkirk
A few weeks ago, I did a blog talking about Kevin Shattenkirk and why his whole career with the Rangers has personified Murphy's Law. You can find that blog here: http://doinow.com/cyclone/
The HOT NEWZ that's currently making the rounds, is that the Rangers may shop Kevin Shattenkirk. That rumor was started by Larry Brooks of the NY Post. To be fair, Brooks is usually spot-on with his stuff. That said, he's also not beneath presenting his opinions as facts. And yes, while this blog is all full of opinions, you know that already. I'm not trying to present my opinions as news items.
Brooks wrote an article yesterday talking about Shattenkirk and why he might be traded. Less than 24 hours later, Dave Maloney, on the "Bleeding Blue Shirts" podcast, quickly debunked these rumors and implied that Larry Brooks has an active imagination.
Could the Rangers move Kevin Shattenkirk? Of course. Then again, they could move anyone at any given moment!
In the other HOT NEWZ item, Mats Zuccarello has been linked to the teams that BATTLE FOR ALBERTA, in the Calgary Flames and the Edmonton Oilers. The Oilers have expressed interest in making a playoff run (Chiarelli's team must make the playoffs or he's out of a job) & with the Rangers being a frequent trading partner of Edmonton, that makes sense. I can only cross my fingers for Zucc & Lundqvist for the return of Cam Talbot!!!
And in real Ranger news, Kevin Hayes has been shut down until after the bye week. What Jeff Gorton does with Hayes will be analyzed from the time a decision is made, and all the way into next season and beyond. As stated in past blogs, I don't think there is one right answer when it comes to Hayes. It's a tough spot for Gorton.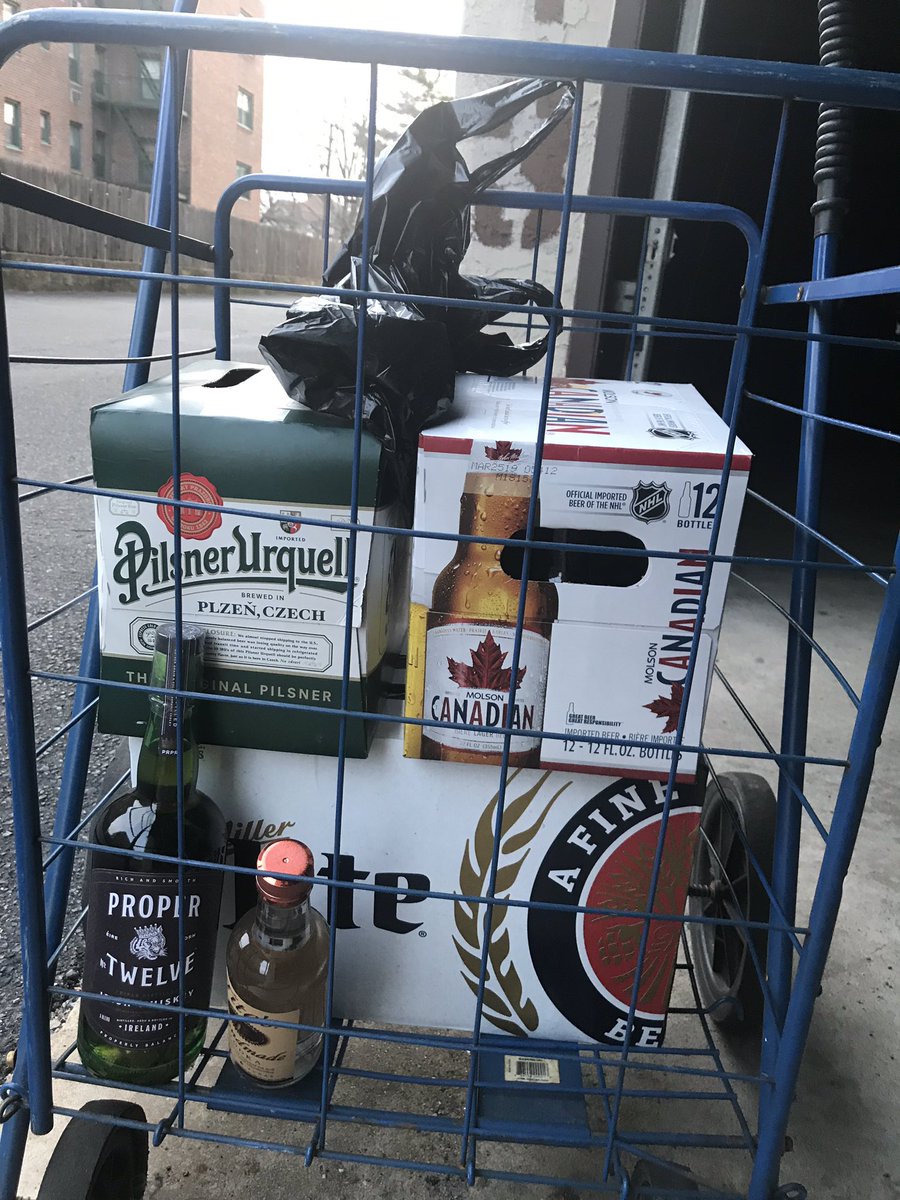 As this blog inches ever closer to the actual game itself, here's what I predicted before the game:
I'm 15-6-1 with my NYR over/under predictions this season. Vegas is getting wise – every Lundswiss start, the over hits 9/10 times. After lines of 5.5 and 6 all season Vegas has now raised the over-under to 6.5. Need 7 total goals to win now & no push available. Take the over! pic.twitter.com/sfVE1Egqif

— BlueCollarBlueShirts (@NYCTheMiC) January 17, 2019
With Henrik Lundqvist giving up a soft as fuck goal with only 1 second remaining in regulation, the final score read Rangers 4, Blackhawks 3. KING! With Lundqvist already doing a celebration because he held onto a win over a last place team, he wasn't focused and wasn't paying attention and boom – Chicago scores a meaningless goal when it comes to winning the game, but they scored a hell of a meaningful goal for me!
As a result of Chicago's last second (literally) goal, I now improve to 16-6-1 with my Ranger over-under predictions. Can you imagine that there are people who sell their gambling tips for thousands of dollars? I'm giving you this gold for free!
I'm telling you – I track this shit and I know my subject. NEARLY EVERY LUNDQVIST START GOES OVER. And it goes over for two reasons – One, Lundqvist is a shell of what he used to be and the Rangers won't give up on him. Two, Lundqvist cherry picks his starts and plays nearly exclusively against shitty teams. It's a perfect scenario to bet the over!
As usual, here's the box score from ESPN.com:
SCORING SUMMARY:
1st Period
5:41

Brandon Saad

(14)

(Power Play)

Assists: Artem Anisimov, Brent Seabrook

1
0
13:20

Filip Chytil

(8)

Unassisted

1
1
17:38

Mats Zuccarello

(8)

Assists: Chris Kreider, Marc Staal

1
2
2nd Period
13:09

Chris Kreider

(22)

Unassisted

1
3
3rd Period
1:40

Alex DeBrincat

(24)

(Power Play)

Assists: Erik Gustafsson, Patrick Kane

2
3
19:42

Mika Zibanejad

(15)

Unassisted

2
4
19:58

Dominik Kahun

(8)

Assists: David Kampf, Drake Caggiula

3
4
PENALTY SUMMARY:
1st Period
3:49

Cody McLeod:

2 minutes for High-sticking
2nd Period
2:17

Jesper Fast:

2 minutes for Hooking
3rd Period
0:19

Jesper Fast:

2 minutes for Tripping

12:46

Chris Kunitz:

2 minutes for Tripping
GOALIES:
| | | | | | | | | | | |
| --- | --- | --- | --- | --- | --- | --- | --- | --- | --- | --- |
| SA | GA | SV | SV% | ESSV | PPSV | SHSV | SOSA | SOS | TOI | PIM |
| 27 | 3 | 24 | .889 | 22 | 0 | 2 | 0 | 0 | 60:00 | 0 |
| | | | | | | | | | | |
| --- | --- | --- | --- | --- | --- | --- | --- | --- | --- | --- |
| SA | GA | SV | SV% | ESSV | PPSV | SHSV | SOSA | SOS | TOI | PIM |
| 32 | 3 | 29 | .906 | 23 | 0 | 6 | 0 | 0 | 58:31 | 0 |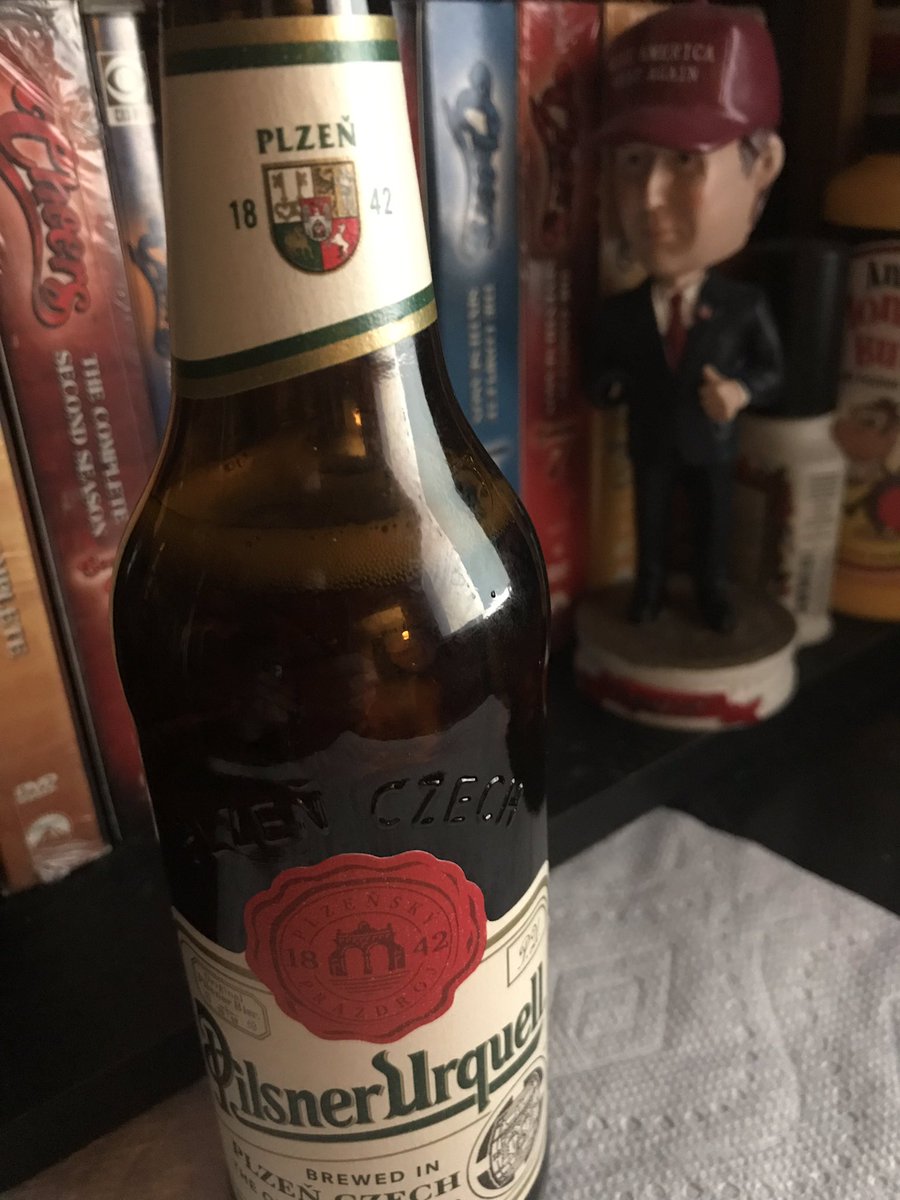 In what's been a daily occurrence, Joe Micheletti and Sam Rosen now have hard-on's for the ages of players. Before the game, I tweeted out and wrote on the Book of Face, "How long before Micheletti & Rosen mention that Henri Jokiharju is only 19 years old? Five minutes?" I'm telling you, I've been watching Tweedle-Dee and Tweedle-Dumbass for so long, that all this crap is too easy to predict.
Not even three minutes into the game, Micheletti whipped out his lady boner and started talking about how Jokiharju is only 19 years old. I wish I could bet on what Micheletti will say on a broadcast!
Later on in the game, there was an ad for the "Junior Rangers". Can you imagine these two calling those games? "HE'S ONLY 7 YEARS OLD SAM!" Shit, can you imagine these two in a maternity ward? "OH BABY JOE, HE'S ONLY 3 MINUTES OLD!" "PARDON ME SAM, BUT THIS BABY RIGHT HERE IS ONLY 90 SECONDS OLD!"
In what's also been a new wrinkle to these broadcasts, the hip & master of all things pop culture, in Sam Rosen, started pointing out all the celebrities in the building. Sam had something to say about all of them, such as Michael J. Fox, Bon Jovi and a few other schmucks that I can't remember right now. Then, they showed this guy: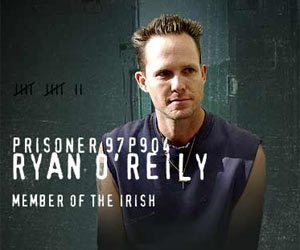 Sam then started talking about Dean Winters, who played Ryan O'Reilly on "Oz". When they showed Winters, Sam said, and I quote, "There's Dean Winters…..um….."
After listening to Sam Rosen explain "Billions" to Micheletti, just 48 hours ago, I would've paid money to hear Sam explain the premise of "Oz" to Clueless Joe. "EXCUSE ME JOE, BUT IT'S A SHOW ABOUT ANAL RAPE IN PRISON!" Oh baby indeed.
Last thing about the commentators for the time being – Joe Micheletti started off this game by talking about how he talked to Joel Quenneville on Thursday morning. Joe would go on to mention this 7678689678967 times during the broadcast.
This game started off with Chicago in the Rangers end. Quickly thereafter, Jesper Fast took a stick to the face by Eric Gustafsson. No call. Then, Cody McLeod, who was just a wild-man all game, took a penalty for high sticking.
With seconds left on the Chicago PP, Brandon Saad got one by Lundqvist at the 5:41 mark:
ADAM MCQUAID ACCIDENTALLY DEFLECTS ONE OFF THE POST AND OVER TO BRANDON SAAD WHO OPENS THE SCORING!#Blackhawks pic.twitter.com/SaD4yGw51y

— Hockey Daily (@HockeyDaily365) January 18, 2019
1-0, bad guys. Worth mentioning, with nearly 7 minutes played, the Rangers didn't have one shot on goal.
After getting out of the box, McLeod picked up where he left off, as he crushed Jonathan Toews:
McLeod hammers Toews. #Blackhawks pic.twitter.com/jHR6aF38UZ

— Cristiano Simonetta (@CMS_74_) January 18, 2019
I said this on social media and I'll say it here – in a different era, a guy like Bob Probert would've kicked Cody McLeod's ass for this hit.
To plug another previous blog, about two years ago, I reviewed the documentary entitled "Ice Guardians". You can read that blog here: http://doinow.com/32217/
This McLeod hit on Toews was a textbook example of what "Ice Guardians" was all about. In an era of no enforcers and with the threat of an instigator penalty, Chicago didn't retaliate. A star player, in Jonathan Toews, gets smashed to shit. While this hit didn't give Toews a concussion, this hit was a reminder that star players of this era, do not have the same protection as star players of previous eras. Hits like these is what cost Sidney Crosby two years of his career.
Later on in the game, Jesper Fast would commit a penalty but the refs didn't call it. I chalked this up as a make-up call, as the refs ignored the high stick on Fast earlier in the game. Fast's foul led directly to Chytil streaking up the ice and scoring this highlight reel goal at 13:20:
Filip Chytil goes coast-to-coast to even up the score for the Rangers. 🚨 pic.twitter.com/fjnn5ppFhg

— Sportsnet (@Sportsnet) January 18, 2019
5 vs 5 goals like this is why Chytil is on the second line and why Pavel Buchnevich is not. 1-1.
Four minutes later, Zuccarello, who has been on a scoring streak of late, scored his fourth goal in six games:
MATS ZUCCARELLO CRASHES THE NET AND TAPS ONE HOME!#NYR pic.twitter.com/MfPmVQJx9W

— Hockey Daily (@HockeyDaily365) January 18, 2019
While Zucc has been putting up the goals as of late, not all of them are pretty. That said, who gives a fuck? He's in the right place and at the right time. That's called hockey IQ. 2-1 good guys and that would be your score after twenty minutes.
In the second period, Fast would take an early penalty, two minutes into the period. Keep that in mind for later.
On the Rangers PK, they were absolutely fantastic. They clogged every passing and shooting line like a fraternity clogging a frat-house toilet after a night of White Castle. Chicago couldn't get jack shit off.
Then, Tony DeMAGAngelo made a beautiful pass to a streaking Mika Zibanejad and Zibanejad made easy work of Blackhawks goaltender, Collin Delia. 3-1, good guys, or was it?
Chicago called for a review of the goal and it was ruled that Zuccarello was offside by a cunt hair. This was a good review and the refs had it right. That said, Zuccarello was on the other end of the ice and his offside had nothing to do with the goal scored. It's just one of those rules. As I always say during these situations, I wonder how many points Gretzky would've lost if he played under these rules?
With Zucc offside, the goal was called back. It was still a 1-1 game.
At the 13:09 mark of the period, Zuccarello created a turnover and skated up ice. He tried making a pass and as we've seen before, the pass was horrible and this was a turnover. However, when you're hot, you're hot, as despite Zuccarello making the turnover, Chris Kreider cleaned everything up. This time, the goal stood:
CHRIS KREIDER BACKHANDS ONE HOME PAST DELIA FOR HIS 22ND OF THE YEAR!#NYR pic.twitter.com/K5L62xdjzb

— Hockey Daily (@HockeyDaily365) January 18, 2019
Obviously, the All-Star game is a popularity contest and with every team needing a representative, some players are shunned and some players are selected to fill slots. That's the case with the Rangers, because in no world is Henrik Lundqvist an All-Star this season. If anyone should be the Rangers All-Star this season, it's Chris Kreider, who just scored his 22nd goal of the season here. 3-1, good guys.
As the period winded down the Rangers were setting the tone, and had a 12-5 shot lead. As the horn went off to signal the end of the period, the Rangers remained up 3-1, here over their Original 6 counterpart.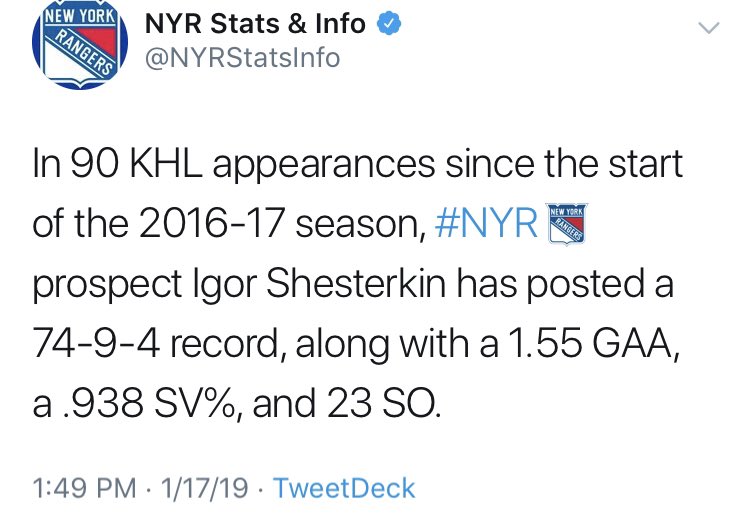 Remember how I said to keep in mind of the penalty Fast took at the beginning of the second period? Well, 19 seconds into the third period, Fast took an awful and unnecessary tripping penalty. At the 1:40 mark, Alex DeBrincat made this a one goal game again, via Chicago's PP:
That is 6 goals in his last 6 games for Alex DeBrincat!

Stay 🔥 😼 pic.twitter.com/BBUwPoYoHC

— Blackhawks Talk (@NBCSBlackhawks) January 18, 2019
3-2, bad guys, with over 18 minutes remaining. Before this game, the Rangers were on streak of 14 successful PK's. In this game, the PK gave up two goals.
As the period went along, the Rangers had multiple opportunities to distance themselves from the Hawks & to extend the lead. While on the 5 vs 5, Buchnevich passed up on an easy shot, and turned the puck over after a dumb pass. The Rangers kept crowding the net of Chicago. Once again, the Hawks would get away with high-sticking, as Vesey took a stick to the grill. No call.
Later on, after a Rangers PP that yielded 6 high quality shots but no goals, the time kept on ticking down to triple 0.
If you're a Rangers fan and someone who has been watching this team all season, you knew what to expect – that back breaking tying goal from the opposition. We've seen it all season long.
However, the Rangers defense was remarkable and the Hawks couldn't set anything up. Eventually, Chicago pulled their goalie and you just sat there, waiting for Chicago to inevitably tie it up.
Now, personally speaking, I predicted the over for this game. At 3-2 and under two minutes to go, my bet looked like dog shit. However, a tying goal would mean 3-3 and then whoever won the game in the overtime or in the shootout, would mean that 7 goals were scored. I would then win my over-under bet.
That said, as a Rangers fan, I was rooting for NYR to score early into the empty net situation, with the hopes of Chicago pulling the goalie yet again, and then hoping for a second NYR ENG. A 5-2 Rangers win means the over would hit too!
With Chicago pulling their goalie and employing their 6 vs 5 attack, Chicago was all up in the Rangers zone. Both teams would call their timeout, as each team jockeyed to put out their best lines for this situation.
With 18 seconds remaining, Mika Zibanejad scored an empty net goal. 4-2, good guys. With this line being set at -6.5 than the usual -6, I was dead in the water… or was I?
With one second remaining, Lundswiss pulled a Lundswiss:
4-3, good guys. Even better, with this goal, the OVER hit with just a second remaining. Talk about a back door cover! Making things purely ecstatic was that my team won the game too!
And if I want to be an asshole here – I was right, Lundqvist would give up a goal in the final minute of the game. It's a forgettable goal, unless you're one who analyzes Hank's GAA & save percentage! (The goal allowed dropped Hank's in-game save percentage to .889 and it also meant that a goalie, on a last place team, was statistically better than him in this game too.)
I knew I could count on Hank to get me to the over! What a game!
As a result of the win, the Rangers distance themselves from the draft lottery and are somewhat a middle-of-the-pack team again.
I also want to mention here, that Ryan Lindgren played great in my opinion. He looked like a veteran. In fact, I thought Staal and Lindgren were the two best Rangers defensemen tonight.
Few things before I take it home here.
With Lundqvist cherry picking his starts and getting this easy win over a last place team, he now ties Terry Sawchuk for sixth all time on the all-time goalie win list. It is what it is. As someone who loves history and has done a lot of research on Sawchuk, Lundqvist on the verge of surpassing Sawchuk, speaks to the era Lundqvist plays in than anything else. I've read and seen so much of Sawchuk, that to think Lundqvist is "better" than Sawchuk, well that's just hogwash to me.
When you look at Lundqvist and Sawchuk, can these two be any more different? The eras alone are night and day! Sawchuck played in an era of no-ties and with no mask. Can you imagine Lundqvist playing without a mask?
In his playing days, Sawchuk was beloved by his teammates and the life of the party. Lundqvist is the opposite.
Off the ice, these two were complete opposites. Lundqvist is a family man and from all accounts, a decent human being in his personal life. During his life Sawchuk beat women, berated his children, forced women to have abortions they didn't want to have and was a lousy family man.
While I have heard stories about Lundqvist drinking, the stories always say that Lundqvist had a few glasses of wine in moderation and that was that. In Sawchuk's day, he was a raging alcoholic. His death was alcohol related as well.
And while I don't know this as a fact, Lundqvist doesn't smoke cigarettes. As a product of the times he lived in, Sawchuk did.
Sawchuk played most of his career in an era of 6 teams, which meant he had more chances to win Cups and Vezinas than Lundqvist. He would win four of each. Lundqvist has played in an era where there has been 30 teams for the majority of his career. He's won one Vezina and no Stanley Cups.
In a weird piece of trivia, Stan Fischler's wife tricked Sawchuk into giving her an interview while Sawchuk was on his death bed. Today, Stan Fischler raves about what a great human Henrik Lundqvist is.
Both Sawchuk and Lundqvist are Hall of Fame goalies to me. It sucks we can't go back in time and revisit everything, but as an avid reader and as someone who has watched a bit of the available film on Sawchuk, to me, Sawchuk is the better goalie.  The true shame in all of this – the MSG Networks has a year of Sawchuk starts as a Ranger, but doesn't air old games like the YES Network does with the Yankees. SAD.
Oh, while on Terry Sawchuck, how about Vally on the post game show? Here's the segment, in case you missed it:
.@VallysView had a pet gerbil named "Terry Sawchuk"??

More on that important topic & a breakdown of Hank's performance tonight 👇 pic.twitter.com/ScdxTwTEb7

— MSG Networks (@MSGNetworks) January 18, 2019
I'm telling you, of the two, if I had to guess who was playing with gerbils, I would've guessed Al Trautwig!
Up next – another original 6 match-up, this time with the Boston Bruins.
I'm debating on what to do on Saturday night. Originally, I was going to go to Hartford on Friday and then Boston on Saturday. If you know me, I despise car rides. I hate driving. I hate being in cars. This all stems from my time in the wrestling business, when I was in a car for hours on end for three days in a row. Living in NY and working all over the place, I despise traffic and everything about being in a car that's idling. I've blown off more things than I can think of, because I refuse to sit in a car. I know, it's a weird pet peeve, but that's me.
With the impending snow storm that's allegedly coming, I canceled my plans to attend the games up north. I guess that's the great thing about Stubhub sniping – I'm not locked in to going.
I've talked about this before on these blogs – I'm a huge Artie Lange fan. He's doing a show 20 minutes from my house on Saturday. As morbid as this may sound, this may be the be the last time I will see him alive. (I've seen 5-6 of his shows over the years.) However, his show is during the Ranger game, and the Rangers come first to me. What a conundrum!
Furthermore, the good folks of BSU Radio are holding another watch party and I have "real-life" friends, such as the insufferable and wart-inducing JEFFREY, who wants to go to this party. I had a blast at the last BSU watch party and I really enjoy the hard work Jim & Eddie do with their radio show. If buying one or twenty beers at their event helps their cause, I really want to do my part! Plus, they have a great following of people and it's a good time around similiar-minded people.
Then again, slugging beers at the house sounds easy too!
Either way, I'll be back late Saturday night/early Sunday morning with a Bruins/Rangers recap, the last game before the bye week.
And let me put this prediction in print now – I bet you Georgiev starts this game. The Lundqvist excuse will be "he has the all-star game, and we feel we need to give him a break." I see another Georgiev start against a playoff team, come Saturday night.
Oh and lastly, before closing, if you don't think the MSG Networks is a Henrik Lundqvist 24/7 channel, how about John Giannone referring to Brady Skjei as "Henrik"? Take a look:

Sean forgot to add this in the blog lmao. John gee-a-known called Brady Skjei "Henrik" lol pic.twitter.com/HrJIOlKnxd

— Fixxser (@Fixxser) January 18, 2019
I'm telling you, Hank is on their mind 24/7!
Until next time, thanks for reading and…
"LET'S GO RANGERS"
Sean McCaffrey
BULLSMC@aol.com
@NYCTHEMIC on the tweeter