Greetings and salutations everyone and welcome to another blog here on BlueCollarBlueShirts.com. On a cold night, with snow, rain, ice, sleet and anything else imaginable being on the forecast for northeasterner's, the Rangers traveled up I-95 and took care of business, defeating the Boston Bruins by a final of 3-2. For the Rangers, this was their third win in a row and their fourth win in their last five games played. With the bye week & the All-Star game now on the horizon, the Rangers won't play again until January 29th, when they host the crappy Philadelphia Flyers.
With the Rangers on their hottest & biggest winning streak since Thanksgiving, you have to wonder if this upcoming bye week is coming at the worst time possible? Oh well, there's nothing you can do about that.
All things considered, with this 3-2 victory over the Bruins, everything should be hunky-dory & quiet in Rangerstown for the next 9 game-less days. That is, unless the Rangers trade Kevin Hayes, as rumors out of Colorado are that the Avalanche may be interested in a potential Hayes for a number 1 draft pick swap. Of note, the pick wouldn't be the first round pick Colorado acquired from Ottawa in the Duchene trade, which should be a lottery pick. The pick would be Colorado's first round pick, which most likely would be anything from #17 – #31 overall.
In tonight's victory over the Bruins, which I thought was the first real test since the game with Columbus, the Rangers remained hot in several areas. To me, when you look at this three game winning streak, the reason why the Rangers have been so hot is because of their first line of Chris Kreider, Mats Zuccarello & Mika Zibanejad.
With Kevin Hayes out and only playing one game in 2019, David Quinn had to alter his first line. Jesper Fast got a few cracks at it. Ultimately, Quinn went back to a line we've seen before, in Kreider, Zuccarello and Zibanejad. Of course, as we all know, Zuccarello was floundering around all season and was wallowing in his own personal pit of misery. Something happened a week ago, where Zuccarello talked to management, and just like that, Zuccarello is playing at his very best. While Zuccarello could (and really, should) be traded in the upcoming weeks, one can not deny that if he is moved, he would be leaving on a high note.
Chris Kreider is arguably the best Ranger of the season and that includes the defALLt Star, in Henrik Lundqvist. (I talked about this in-depth before, the All Star game is a popularity contest and players are chosen by position to fill slots.) Zibanejad, who has had a pretty good season, has just been on fire lately, ever since the inclusion of Zuccarello on his line.
What I like seeing right now is that the "stars" and the veterans of the team, are now holding their weight. You're supposed to win games with your best players. Zibanejad, Kreider and Zuccarello have been just that on offense. Ditto Marc Staal on the defense. Goaltending wise, while I like to razz Lundswiss, he's been decent in his last three games too.
Collectively, as a team, the Rangers are paying more attention on defense ever since that debacle in Columbus. They are blocking shots at a record clip. They are clogging lanes. They are deflecting pucks. The never-ending odd-man rushes are now limited. For opposing teams, the Rangers are as annoying as an ass pimple and you can see other teams getting frustrated. The Rangers have done just a good job of stifling the offense of the opposition.
It's funny, I did a Mid-Season report card, on January 11th. If I did one now, I would have to rewrite the whole thing, as so much has changed in just a week's time. When the Rangers left the ice victorious tonight, all I could think to myself was – "how in the world did this team lose to Arizona twice and how did they only put up 1 goal in two games when I flew cross-country to see them just two weeks ago?"
Oh and speaking of that Mid-Season Report Card, you can find that blog, as well as my most recent blogs below:
---
---
---
---
---
---
In the SCRATCH LIST of Quinn news, David Quinn kept the same players he's been using during this now three game win streak. That means Brendan Smith was your lone healthy scratch, with Pionk & Hayes as your unable to go players. Something has to give here with Brendan Smith eventually. I don't know who would trade for Smith, but it's apparent that this Rangers/Smith marriage was a mistake.
That said, here were your lines:
First Line: Zucc/Zibanejad/Kreider
Second Line: Fast/Strome/Chytil
Third Line: Nieves/Vesey/Namestnikov
Fourth Line: Buchnevich/McLeod/Howden
Defensively, Quinn made a tiny alteration, as he put DeAngelo back with Staal and McQuaid back with Skjei. Additionally, with McQuaid returning to Boston, David Quinn started the game off with McQuaid & Skjei, as the Beantown fans gave McQuaid a standing ovation. Here were the pairs for this game:
D-Pair 1: Staal/DeAngelo
D-Pair 2: Skjei/McQuaid
D-Pair 3: Lindgren/Shattenkirk
As far as any news between the win over Chicago and this win over Boston, the biggest news was this:

As has been the case several times this season, with an upcoming chunk of days off, Alexandar Georgiev was sent back to Hartford to get work. I have no problem with that, but I still firmly believe he should've started the game against Chicago.
To my surprise and with my snarky comments made on Thursday's blog, Henrik Lundqvist did in fact play and win in this game over a playoff contender. Not to rock the boat here, but I guess he got the start because he has been impressive in Boston during his entire career. Where the Bell Centre in Montreal and the Barclays in Brooklyn have been personal hells for Lundqvist, in Boston, he actually has the lowest GAA out of any opposing goalie that's played at the TD Forum in Beantown. Prior to this game, Lundqvist had a 2.00 GAA career average in Boston. With two goals allowed tonight, that GAA remains the same.
I already did my Sawchuk vs Lundqvist rant in my last blog, so I won't rehash that. However, I will say that Lundqvist's numbers in Boston is more impressive to me than surpassing Sawchuk. Being ranked high on the All-Time Wins is a nice thing to have in your career, but it's also a product of the times statistic. I mean, after all, Marc Andre Fleury may surpass Patrick Roy in all-time wins one day. Nothing against MAF, but he isn't Patrick Roy, just like to me, Lundqvist isn't Terry Sawchuk.
That said, for Lundqvist to have the best GAA out of any opposing goalie in an elite market like Boston, well that truly is amazing to me. Boston has always had good teams and even won a Cup during the Lundqvist Era. Where I have accused Lundqvist of cherry picking his starts, in this case, winning in Boston is a mighty feat to me.
The last thing I have to say about Georgiev here, is that if the Rangers are so hellbent on getting him work, wouldn't work against the Blackhawks be better use of his time, rather than playing behind a worse defense in Hartford, against such teams as the Phantoms, Sound Tigers and whoever else?
Oh and speaking of players going down to Hartford, immediately after the game, the Rangers tweeted this out:

Obviously, with the way Nieves and Lindgren have been playing, this is just like the Georgiev roster move – just a way to get these young guys more ice time during the bye week.
And now, for the gambling section of the blog!
With my impressive 16-6-1 over-under prediction record on-going, when I was looking at tonight's Rangers game, two other over-under lines jumped at me – the under in the Devils/Ducks game and the over in the Avalanche/Kings game. Here were all my predictions: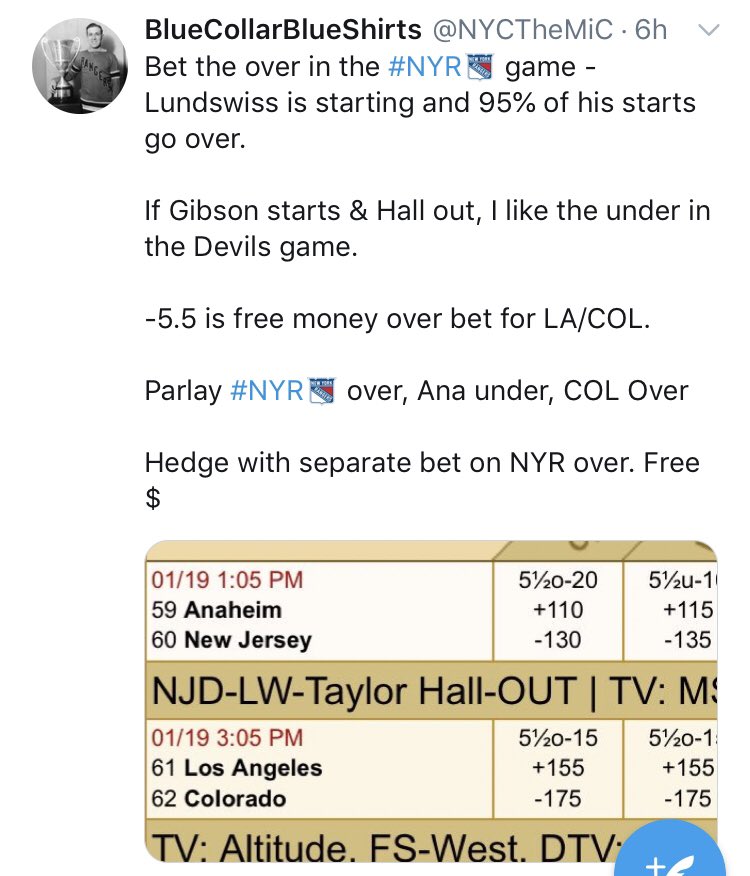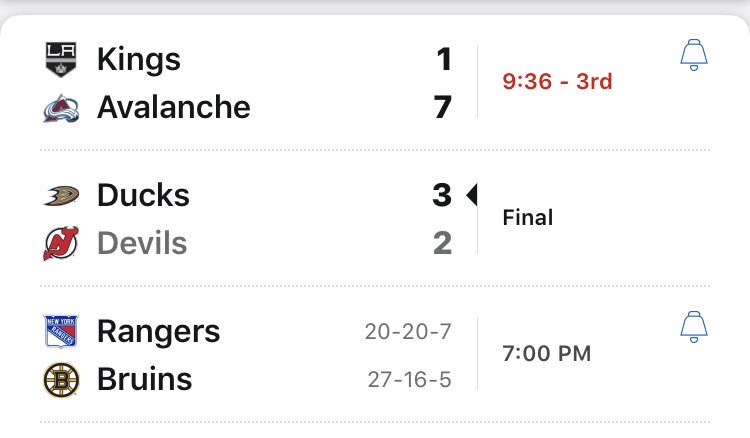 With the Rangers winning this game 3-2, the third thing I needed for a parlay victory blew up my ticket. That's the way parlays always work. You hit everything, but on the last game, you lose. That's why they call parlay bets the "sucker bets" of gambling.
What really sucked, if you take the perspective of the Rangers winning and losing out of it, was that both teams stunk on their powerplays. That costs you a goal. Then, with the score 3-2, Boston waited until there were 88 seconds left to pull their goalie, which means limited time to tie the game or for the Rangers to get an empty netter. And I won't lie – in that situation, a Boston goal would've been better for my bet, because that would've made the score 3-3, which means someone would have to score a fourth goal to win the game, thus making my prediction hit.
However, as John Sterling probably says, "That's hockey gambling Suzyn."
With this loss, my record is 18-7-1 at the bye. 11 games over .500 isn't shabby!
As usual, here is the box score from ESPN.com:
SCORING SUMMARY:
1st Period
17:28

Danton Heinen

(6)

Assists: Jakob Forsbacka Karlsson

0
1
18:32

Filip Chytil

(9)

Unassisted

1
1
2nd Period
5:22

Mika Zibanejad

(16)

Assists: Brady Skjei, Mats Zuccarello

2
1
3rd Period
3:24

Brad Marchand

(19)

Assists: David Pastrnak, Patrice Bergeron

2
2
9:05

Mika Zibanejad

(17)

(Power Play)

Assists: Kevin Shattenkirk, Mats Zuccarello

3
2
PENALTIES:
1st Period
1:03

Jesper Fast:

2 minutes for Holding

6:19

Ryan Lindgren:

4 minutes for Hi Stick – double minor
2nd Period
0:24

Patrice Bergeron:

2 minutes for High-sticking

13:42

Matt Grzelcyk:

2 minutes for Slashing

13:59

Kevin Shattenkirk:

2 minutes for Tripping
3rd Period
8:03

Zdeno Chara:

2 minutes for Delaying Game-Puck over glass

15:27

Adam McQuaid:

2 minutes for Roughing (served by Chris Kreider)

15:27

Adam McQuaid:

2 minutes for Roughing

15:27

Chris Wagner:

2 minutes for Roughing
GOALIES:
| | | | | | | | | | | |
| --- | --- | --- | --- | --- | --- | --- | --- | --- | --- | --- |
| SA | GA | SV | SV% | ESSV | PPSV | SHSV | SOSA | SOS | TOI | PIM |
| 7 | 1 | 6 | .857 | 3 | 3 | 0 | 0 | 0 | 18:32 | 0 |
| 13 | 2 | 11 | .846 | 11 | 0 | 0 | 0 | 0 | 40:00 | 0 |
| | | | | | | | | | | |
| --- | --- | --- | --- | --- | --- | --- | --- | --- | --- | --- |
| SA | GA | SV | SV% | ESSV | PPSV | SHSV | SOSA | SOS | TOI | PIM |
| 29 | 2 | 27 | .931 | 21 | 0 | 6 | 0 | 0 | 60:00 | 0 |
Going into this game there were so many different storylines. You had the David Quinn Boston homecoming story. You also had Adam McQuaid, who won a Stanley Cup in 2011 with the Bruins, returning to Boston. Additionally, other Rangers have Boston roots, such as Jimmy Vesey and Chris Kreider.
Another storyline was between the goaltenders. Henrik Lundqvist was looking to surpass Terry Sawchuk on the All Time Wins list. On the other end, Tuukka Rask was looking to set the record for most wins ever as a goalie for the Bruins. (Again, another stat this is skewed, because there are more games per season in this era, no-ties, etc.)
By the time the game was over, Tuukka Rask was in the care of doctors after suffering a concussion. A new goalie storyline emerged after Rask left the game late in the first period – Halak vs Lundqvist. As most Ranger fans know, Halak has something like a 14-3 record against Lundqvist over the years, which includes games when Halak was an Islander and in international play. With Rask unable to continue in this game, his quest for the most wins as a goalie in Bruins history was halted. The new story was, "could Lundqvist beat Halak?"
When you look at these two teams, Boston is obviously deeper. However, there are a lot of similarities between the two Original 6 teams. Boston's top line of Pastrnak/Marchand/Bergeron carries the offense. For the Rangers, at least in recent games, so does their top line of KZZ. When it comes to the captains of the teams, Boston is led by long time veteran defenseman, in Zdeno Chara. Conversely, the Rangers are led by their permanent alternate captain, the longest tenured skater on the team, in defenseman Marc Staal.
While the teams seem to be going in two different directions  (Boston is battling for a third or wild card spot in the Atlantic. However, they play in a tougher division. In fact, they would be one point out of first place if they played in the Metro.) this was a hard fought win for the Rangers. It's a feel good win all around. If the Rangers lost this game, I think you would hear some moaning and groaning about Kevin Shattenkirk and Pavel Buchnevich, but winning limits the grumbling.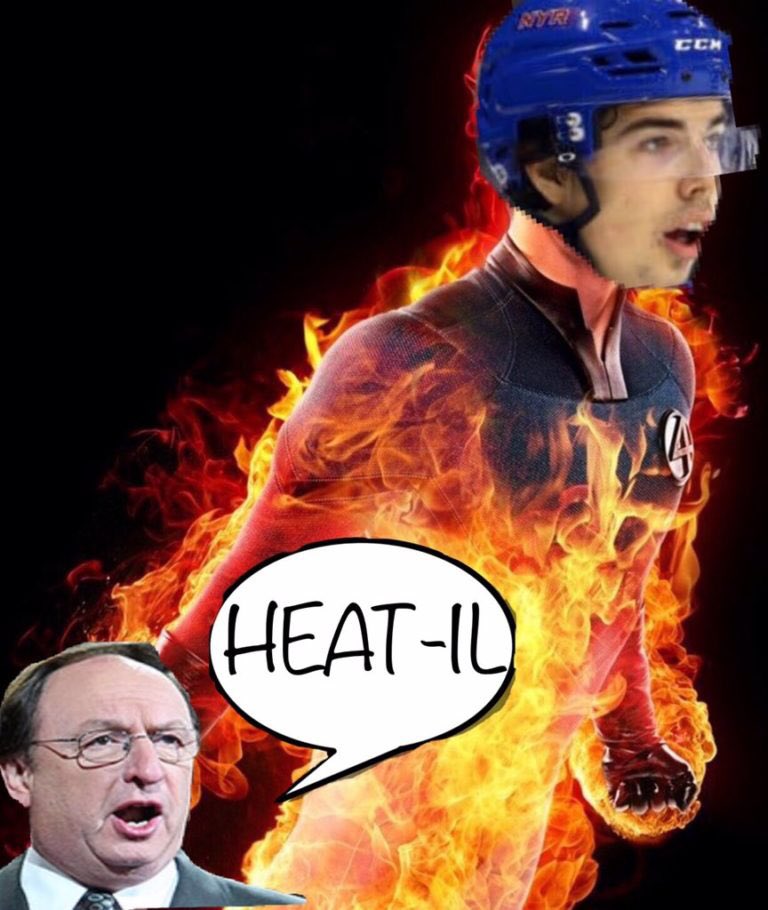 It's funny, before this game, on the "Bleeding Blue Shirts" podcast with Dave Maloney & John Giannone, Maloney went on a tangent about how you need toughness and "man strength" to win games. Of course, stuff like this is lost on millennial fans. I talked about the plagiarizer known as Sean Hartnett from WFAN, and how he did a liberal monologue about how fighting keeps him up late at night, despite having a night light on. NEWS FLASH: the last playoff series the Rangers won, they won it because of toughness. (The 2017 opening round win over Montreal.)
While everyone seems to be dumping on the mopey and gloomy Pavel Buchnevich as of late, Filip Chytil, the Czech Republic boy wonder, has been on fire. Maybe that's why all of a sudden I have a yearning for these beers: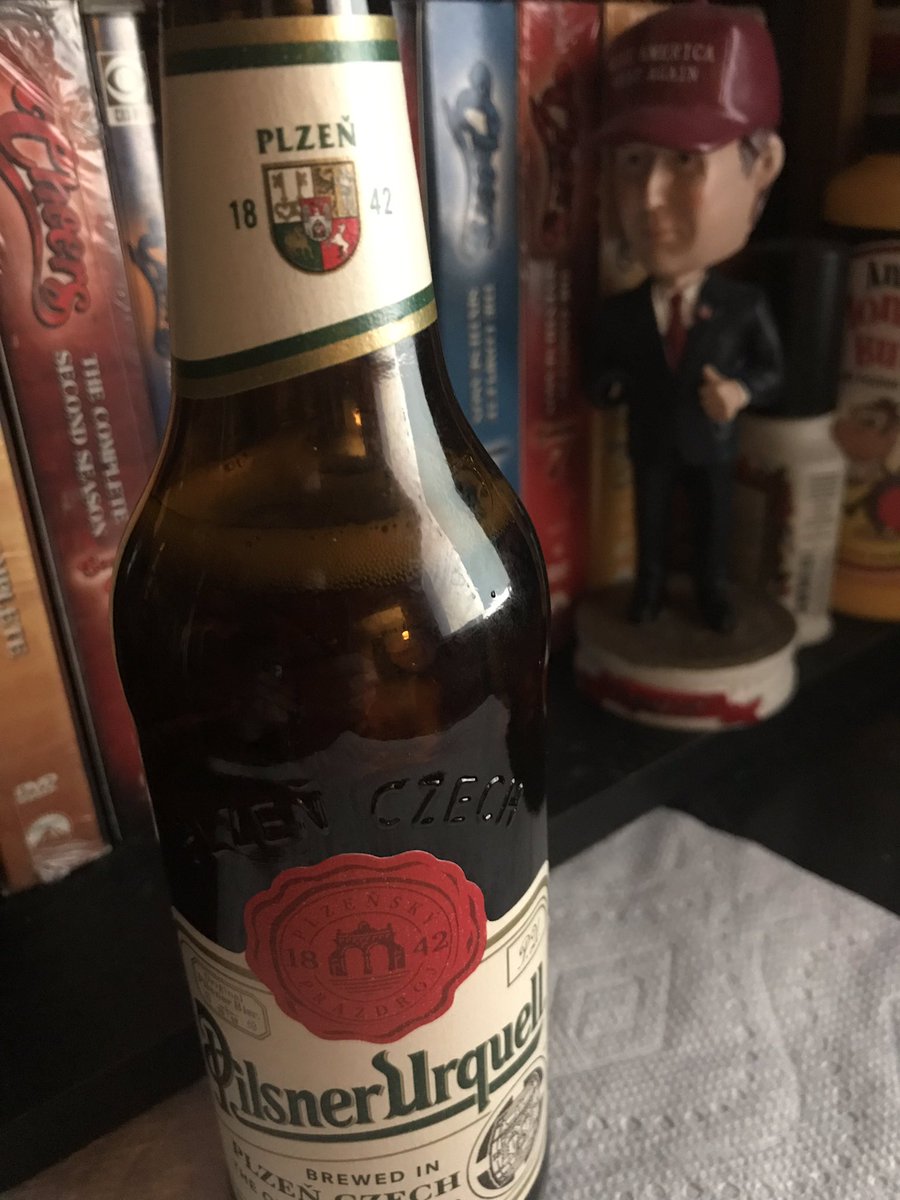 As we're reminded incessantly by the MSG Networks, Chytil is only 19 years old. If you go back and look at other current and former NHLers when they were 19 and where they were when they were 23, 24 or 25 years old, these players usually fill out a bit. Chytil has been solid offensively for the Rangers, but there are times where he's out-muscled a bit by the older men in the league. With time, Chytil should be able to hold his own and this season should be a great learning and developmental experience for him.
Oh, and for those wondering, Lias Andersson only has 4 points ever since being demoted to Hartford. Vinni Lettieri is outscoring Andersson by miles and has a few game winning goals in there too. Unfortunately, the Rangers will focus more on trying to get Andersson ready than on trying to promote Lettieri. SAD!
When it comes to Buchnevich, there is much bally-hoo about him being soft and weak in-between the ears. When you look at these most recent games, you can see why Chytil is on the second line and why Buchnevich is on the fourth line. Chytil is the better five vs five player, and I don't care whatever intoxicating chart you may have that suggests otherwise. Watch the games with your eyes, not with a Microsoft Excel spreadsheet!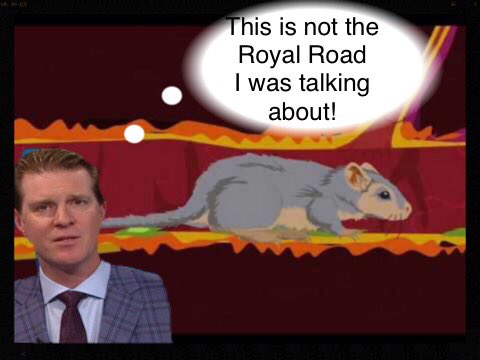 To me, the Rangers won this game because of their special teams and because of their top first line players. The PK went 5-5 and even killed a four minute double-minor. Zibanejad had two goals and Mats Zuccarello had two assists. Lundqvist made the stops when needed.
The Rangers PK was called on early in this game, as for the third straight period in a row, Jesper Fast took a dumb early penalty. A minute into this game, Fast got caught for holding. I don't know what Fast's deal is, but this has become a trend now.
As would be the story all game, the Rangers PK was far superior than the Boston PP. In fact, the Rangers would get several odd-man rushes on their PK. On the Fast penalty, Zibanejad and Namestnikov would get a two on one chance. I thought Namestnikov had a chance to pass it off and give Zibanejad a crack at it. Instead, Namestnikov took a shot, that was easily saved by Rask.
After killing the penalty, Pavel Buchnevich made two horrible turnovers. The Rangers kept the Bruins off the board, but here again, is another example of why #89 is on the fourth line.
At the 6 minute mark, Ryan Lindgren would get called for a high stick, which drew blood. That meant a double minor. Not even 7 minutes into this game, the Rangers were on the PK for 95% of the game.
The Rangers PK was remarkable and Boston looked flustered. The best part about this was that we then had a Tony DeMAGAngelo (Credit as always, to @NYRKELSMADS) and Brad Marchand dust-up. Rather than paying the $5 for the UFC show on ESPN+ tonight, I would've rather paid $5 to see TDA and Marchand throw hands. Also, while on Marchand, Joe Micheletti and Sam Rosen spent 10 minutes on the pronunciation of Marchand's name. Exhilarating stuff here.
After killing off the penalties and returning to full strength hockey, the Rangers and Bruins went back and forth, and for the most of it, the Rangers looked like the better team.
Knowing that I predicted the over at this game, as we hit the 17:00 minute mark, we were tied at 0-0. Not good for the over!
However, at 17:28, we had our first score of the game:
DANTON HEINEN TAPS ONE HOME FROM THE LOW SLOT!#NHLBruins pic.twitter.com/iXAW4b14i8

— Hockey Daily (@HockeyDaily365) January 20, 2019
1-0, bad guys. On this goal allowed, Hank flubbed a save and couldn't cleanly glove a soft shot. This kept the Boston forecheck at work. Howden erred and boom, there was the Bruins goal.
However, just a minute later, at 18:32, Filip Chytil scored another highlight reel goal and this goal changed the game:
They grow up so fast.@filip_chytil continues his torrid play of late with a sensational equalizer! #NYR pic.twitter.com/XLKoh3uvCq

— MSG Networks (@MSGNetworks) January 20, 2019
1-1 game. However, the talk was about the hit that Rask took. Here's another clip of it:
Tuukka Rask left the game after this collision with Filip Chytil… Chytil scored on the end-to-end rush#NHLBruins #NYR

— SiriusXM NHL Network Radio (@SiriusXMNHL) January 20, 2019
As mentioned above, this ended Rask's night. On the hit, McAvoy gave Chytil a late hit and he collided with Rask. There was nothing Chytil could do. This looked even worse than the hit Price took from Kreider, back in the 2014 ECF. Rask was later reported to have a concussion. Jaroslav Halak would enter the game from this point and finish up the game.
Besides Rask getting a concussion here, the only "bad" thing about this goal, is that we're all talking about Rask rather than the great play that Chytil made. However, that's understandable. Let's hope this isn't too serious for Rask.
At the end of twenty minutes, 1-1.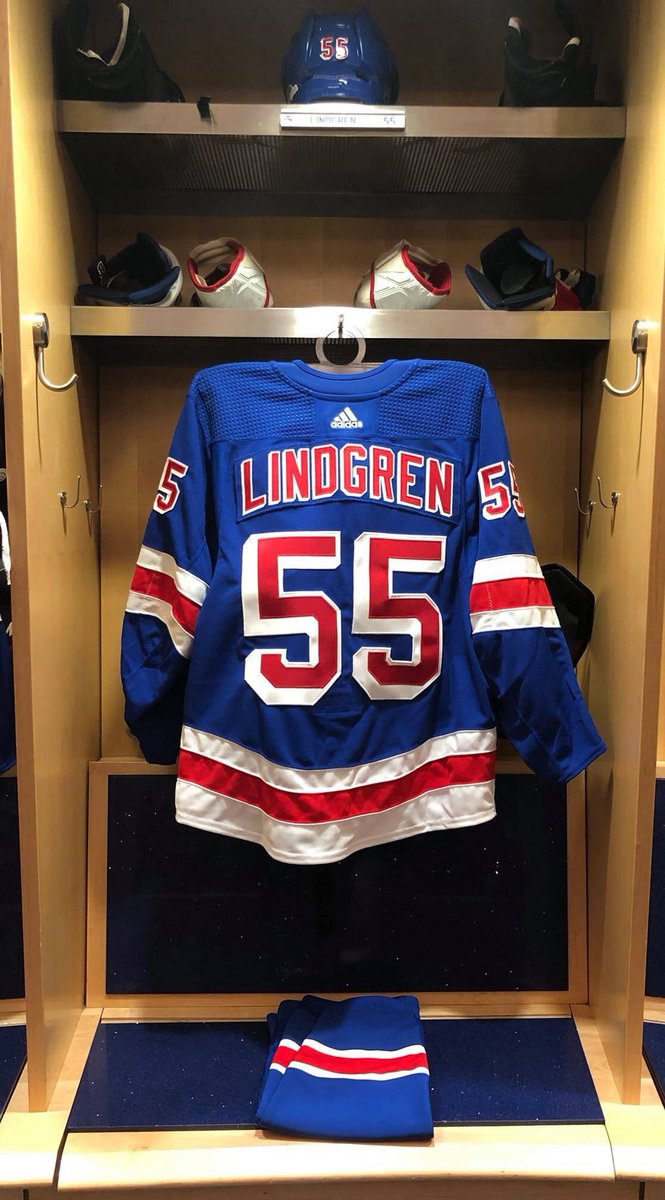 After all this talk about this armageddon of weather we were supposed to have, as the second period was about to begin, I finally saw the freezing rain outside my window. As talked about in my last blog, I was debating about going to the BSU Watch Party or going to see Artie Lange. Not wanting to deal with the bad weather or the terrible LIRR, I stayed in so I could watch this game, the UFC and the BATTLE OF ALBERTA game. It also gave me an opportunity to put a dent in this: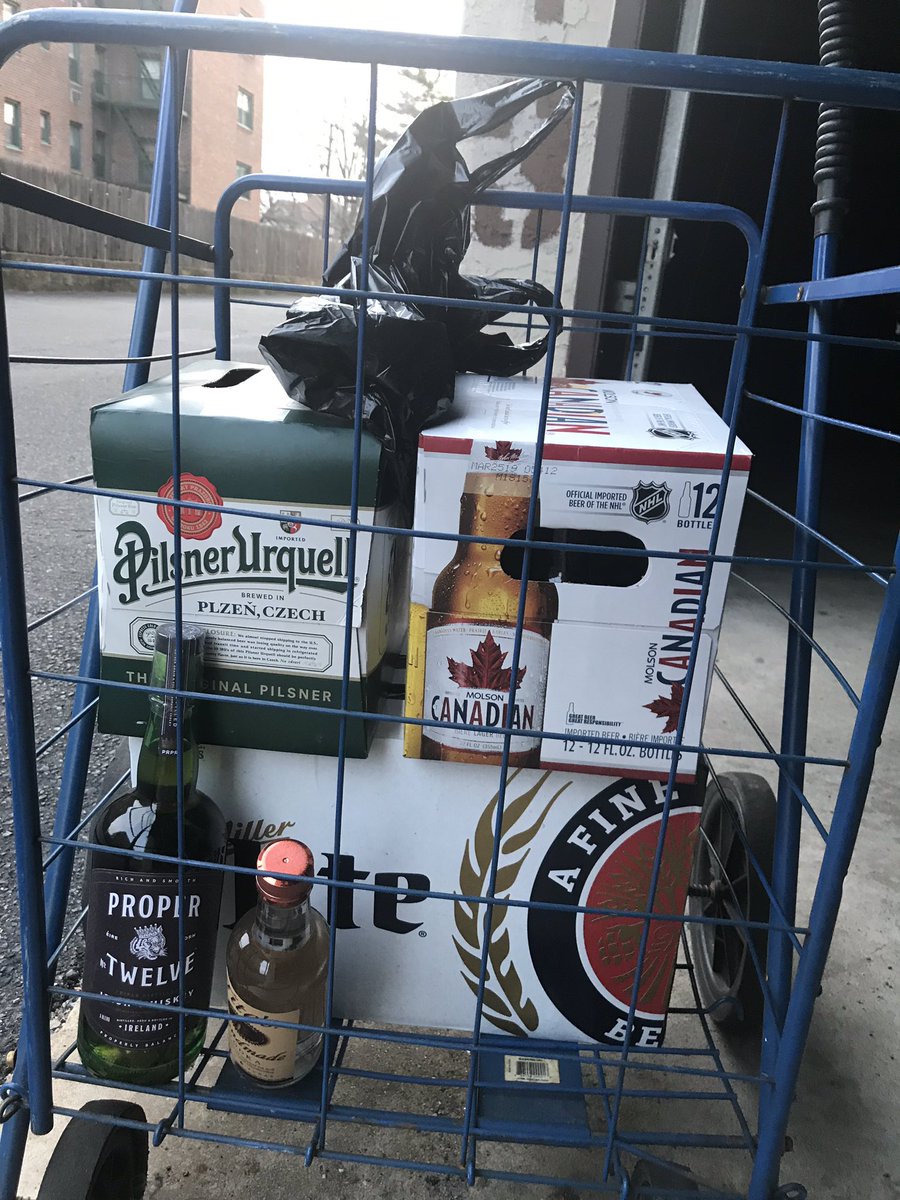 In the second period, the Rangers got a quick PP, 24 seconds into the period, after a penalty on Bergeron. While on the PP, the Rangers didn't get one shot on goal.
At the 5:22 mark, Zibanejad scored one of the flukiest goals of the season:
MIKA ZIBANEJAD TIPS ONE HOME TO GIVE THE RANGERS THE LEAD!#NYR pic.twitter.com/C6vBd9BtwL

— Hockey Daily (@HockeyDaily365) January 20, 2019
2-1, good guys.
On the goal, Zibanejad was kicked off the dot and Zuccarello had to come in. Zuccarello had to take on one of the best faceoff men in hockey, in Patrice Bergeron. Of course, Zucc won the faceoff cleanly as possible, Skjei took a shot and Zibanejad tipped it in. The Rangers couldn't do this again if they even tried. Hey, when you're hot, you're hot!
The Rangers would then get another penalty at the 13:42 mark. Once again, they couldn't get a shot on goal during the PP. Insanity. However, part of the reason why the Rangers didn't get a shot off was because Kevin Shattenkirk took a penalty while the Rangers were on the PP. Not good!
The two teams would remain scoreless after the four on four portion of the game and the Rangers & Bruins would remain at 2-1, after two periods. For the Rangers, again I had to wonder – how did these guys lose two straight games to Arizona and to the Flyers? Of course, the new top line has really turned it on and that's the reason to me.
I was dying laughing in the third period. The Cadillac Trivia question was "Who is the shortest player in NHL history to have played over 1000 games?" I thought it was Martin St. Louis. Instead, the answer was Theo Fleury. I guess they go by listed heights, as I thought MSL was shorter than Theo.
Anyway, Sam & Joe both thought it was MSL as well. However, when the graphic flashed that it was Theo Fleury, Sam Rosen let out an orgasmic high-pitched scream. He shrieked "THEO FLEURY" and made his o-face. Hilarious!
In the third period, I had three thoughts. Here they are:
— What chart predicted that Zuccarello would beat Bergeron on a faceoff, leading to a Rangers goal?
— When it came to Rask's concussion, who knows how long he will be out for? Imagine Hank does the right thing and waives his NMC, and you get THE TRADE PART II between Boston and NYR? Then again, the Rangers have already robbed Boston of their prospects in the Nash trade. I really don't know what's in the Boston system that the Rangers would want that they didn't already get in the Nash trade from last year. I don't see Boston moving McAvoy either.
—My third thought was about the over. I needed a four goal period, which meant I needed Boston to make it 2-2, someone make it 3-2, hope for a 6 vs 5 goal and then a game winning seventh overall goal in OT. Again, "that's gambling Suzyn!"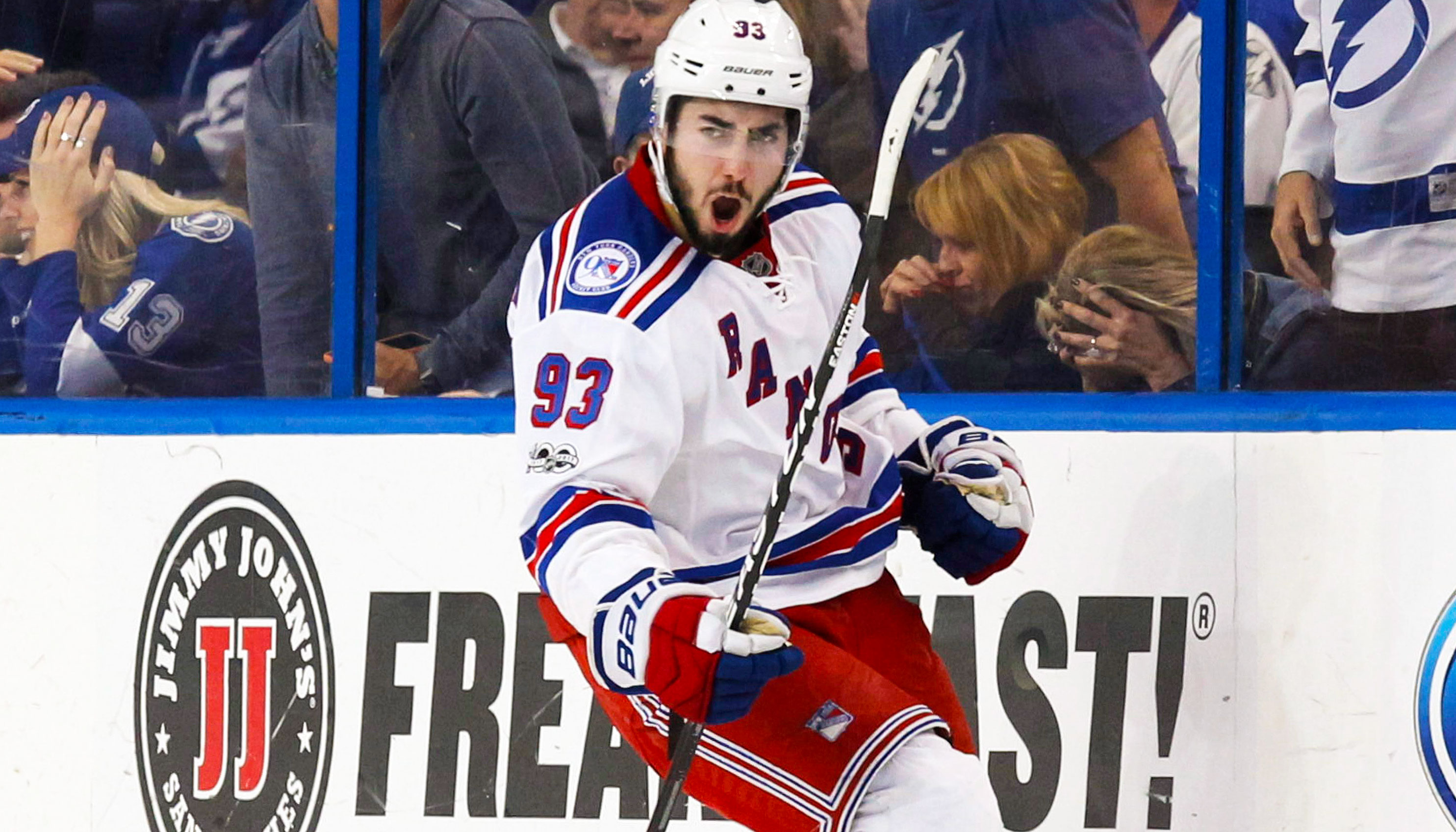 The Bruins would tie the game up at the 3:27 mark of the third period:
BRAD MARCHAND TIES IT UP FROM THE SLOT!#NHLBruins pic.twitter.com/23gUav4XSP

— Hockey Daily (@HockeyDaily365) January 20, 2019
2-2.
On the goal, Lundqvist foolishly came out of net, couldn't get 100% set and Marchand beat him. It's been 13 years, when will Lundqvist realize that for a lack of a better word, he "sucks" when it comes to playing the puck? That's why I find it laughable when millennial Ranger fans rate Hank over Brodeur, Sawchuk, Roy, etc; and that's without mentioning the Stanley Cups won!
At the 8:03 mark, a high puck came at Chara. Chara instinctively put his stick up and the puck deflected into the netting. If it wasn't for Chara's height, maybe the puck just hits the boards. Instead, this was a delay of game.
On the powerplay, the Rangers finally got a PPG. This PPG would be the eventual game winner, and once again, there was Mika Zibanejad celebrating:
MIKA ZIBANEJAD GOES TOP SHELF WITH A GORGEOUS RIP!#NYR pic.twitter.com/Y4PvnL2QK2

— Hockey Daily (@HockeyDaily365) January 20, 2019
3-2, good guys!
A little bit later in the game, Chris Wagner would collide with Jesper Fast. This would lead to Fast going to the locker room to be checked by a concussion spotter, per league protocol. This also would lead to a McQuaid/Wagner scrap, where McQuaid totally dominated the fight. However, because of these new sissy and pussy rules, McQuaid also got an instigator penalty. This gave Boston a PP, a PP which again, they couldn't get score on. The Rangers PK was very impressive tonight for sure.
As the time ticked down and as I was worrying about the over-under, the Rangers held the Bruins off the board. I thought Boston waited too late to pull Halak. The Rangers only had one good chance to get an ENG, but they were denied. Lundqvist, who really wasn't challenged that much in this game, but came up big when needed, had his best work of the game during the final minute, enroute to the Rangers 3-2 victory.
For the Rangers, they remain outside looking in. If you're a fan of the tank, you have to be miserable right now. That said, as I've been saying all season, you don't want that Cleveland Browns atmosphere either. Plus, you know the Rangers will fuck up the draft anyway. Just look at how well Lias Andersson is doing right now!
I know people in this fan base want this team to lose, but I don't know how anyone in RANGERSTOWN can be upset about a three game winning streak. The only thing that sucks about it, is the Rangers will lose their momentum with this nine day break.
Looking ahead, the Rangers go into the break on a high note and can enjoy their time off. Imagine if the bye week occurred after losing those 5 straight games to PITT, COL, AZ, VGK & NYI? The whole team, organization and fan base would feel like shit. Instead, there is some weight off the shoulders. The booze will taste better now. The food will be more delicious now. The weather will feel tremendous now. It will be easier to sleep too.
In a normal season, I would say that the Rangers get a break after their bye, as they host the Flyers on 1/29. The Flyers suck. However, the Rangers have lost both games this season to the Flyers. Obviously, you have to worry about the Rangers legs/stamina, once coming back.
Quinn and Lundqvist are still talking about the playoffs, but even with this three game win streak, I don't see it. They just lost to too many bad teams over the course of the season already. Think about all those lost points against Philly, Ottawa, Detroit, Chicago, Arizona, LA, etc. With the way the league is set-up, in regards to overtime points, the Rangers really need something like a double digit win streak, to really break through in the standings.
As far as this blog goes, I'll try to get something up between now and the Philly game. I'll certainly hop back on here if a major trade goes down too.
Until then, enjoy the 9 days off and let's hope for some tranquility.
As always, thanks for reading and…
"LET'S GO RANGERS!"
Sean McCaffrey
BULLSMC@aol.com
@NYCTHEMIC on twitter