Greetings and salutations everyone and welcome to another blog here on BlueCollarBlueShirts.com. On Sunday afternoon, the Rangers & the Penguins did battle in a rare 12:30PM matinee game. Unfortunately for the Rangers, the Penguins won another battle against our boys in blueshirts, as the Penguins won this game, 6-5. However, unlike most of these NYR/PITT games during the course of the last three years, the Rangers kept it close. In fact, as I'll immediately get into below, all it took was one play to swing this entire game.
For forty minutes, the Rangers and the Penguins played an evenly matched game, with the score being 3-3 going into the third period. However, with 13 seconds remaining in the second period, Sidney Crosby high-sticked Neal Pionk in the face. Fortunately for Ranger fans, Crosby drew blood and as a result, was given a double minor. In other words, in a tied game and playing against a team that just played less than 24 hours before, the Rangers would start off the final stanza with 3:47 of power-play time. And oh yeah – that Sidney Crosby guy is one of the best players in the world and he wouldn't be on the ice for nearly the first four minutes of the third period.
With everything in the Rangers favor going into the third period, they couldn't do anything on their extended power-play. At the time, I wasn't even greedy. Sure, two goals would've been nice, but I would've settled for one. Instead of scoring a PPG and going up 4-3, the Rangers just couldn't do anything with this power-play. To me, that was the game right there, and I said this on social media when this happened. You've just seen this rerun so many times before. In fact, based on the comments I received at the time, every Rangers fan knew this.
Seriously, when the Rangers didn't score on the PP, we all just waited for the other foot to drop. We didn't have to wait long.
Immediately after successfully killing the Rangers 3:47 minutes of power-play time, Sidney Crosby rushed up the ice, there was Kris Letang and boom, 4-3, bad guys. That's all it took. Momentum is real my friends and the Penguins had all of it. From there, the Penguins would go on to make it 5-3. Then, on what I would consider the only real "bad" goal allowed, Malkin made it 6-3. The Rangers would make a valiant effort in an attempt to come back, but that bad goal allowed to Malkin would wind up being the game winner. The Penguins would win 6-5, in a game that the Rangers could've won. I guess if you're an optimist, this was another game against a good team that the Rangers were in.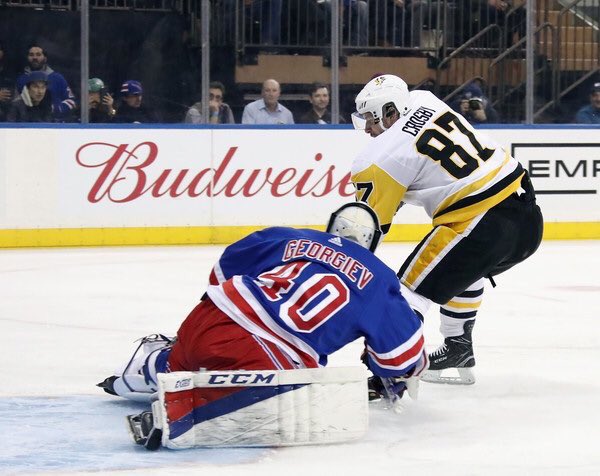 Let's get the Georgiev vs Lundqvist stuff out of the way first. It truly is amazing how the Cult of Lundqvist goes into hibernation at times, but when Georgiev isn't doing well, they come out of the woodwork, like low life degenerate Black Friday shoppers, trying to save $50 on a Walmart brand "out-of-the-box" TV.
Seriously – Georgiev goes on a three game win streak, wins the best game of the season, and before today, was on a 3 game win streak.  I hear NOTHING from these Lundqvist bots. Today, at 3-3, I still didn't hear a peep from the Lundswiss Millennials. Then, once it was 4-3, 5-3 and then 6-3, my phone is going off like a red light behind Lundqvist when Lundqvist is playing Pittsburgh! Funny how the "WE DON'T DESERVE LUNDQVIST" crowd ignored Lundqvist's most recent performances against Pittsburgh: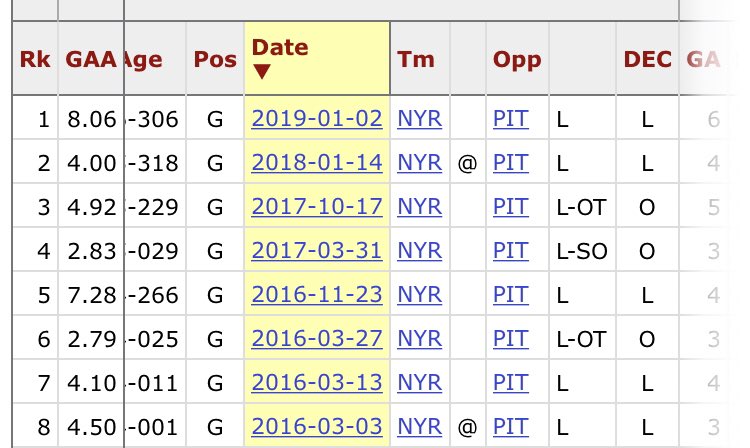 I don't want to go on a whole other Lundqvist vs Georgiev rant and I'm sure you're sick of reading the same old shit too, but let's keep some things in perspective here. The standards, expectations, contracts and role on a rebuilding team are different between the two. I've talked about all this stuff before, so go visit the archives if you missed it.
While in my opinion, Georgiev absolutely needs to make the stop on Malkin's game winning goal, I don't think Georgiev was that bad today. In fact, as I've been saying all along, despite this loss, I would go right back on the saddle with Georgiev and let him start against Carolina. (It's already reported that Lundqvist is getting that start, you know, with Carolina not being a playoff team right now.)
To me, and again, go back on my past blogs for my detailed thoughts on this, you have to give Georgiev a string of starts to see what he has. You need to test his mettle. Georgiev isn't going to go undefeated, we all know that. However, let's see how he handles himself after a loss like this.
Oh, and also keep in mind, when you look at Hank's starts against Pittsburgh, he was pulled in a few of them, which "helps" his GAA and save percentage from taking an even worse beating. Georgiev doesn't have that luxury and must weather every storm.
I just want to be clear with you off puck drop here, that while I 100% believe failing to covert on the 3:47 of PP time in the third period cost the Rangers this game, I do place blame on Georgiev for the game winning goal. However, the Rangers have to see what they have with Georgiev, so dust it off and let's continue to roll with the Bulgarian Beast!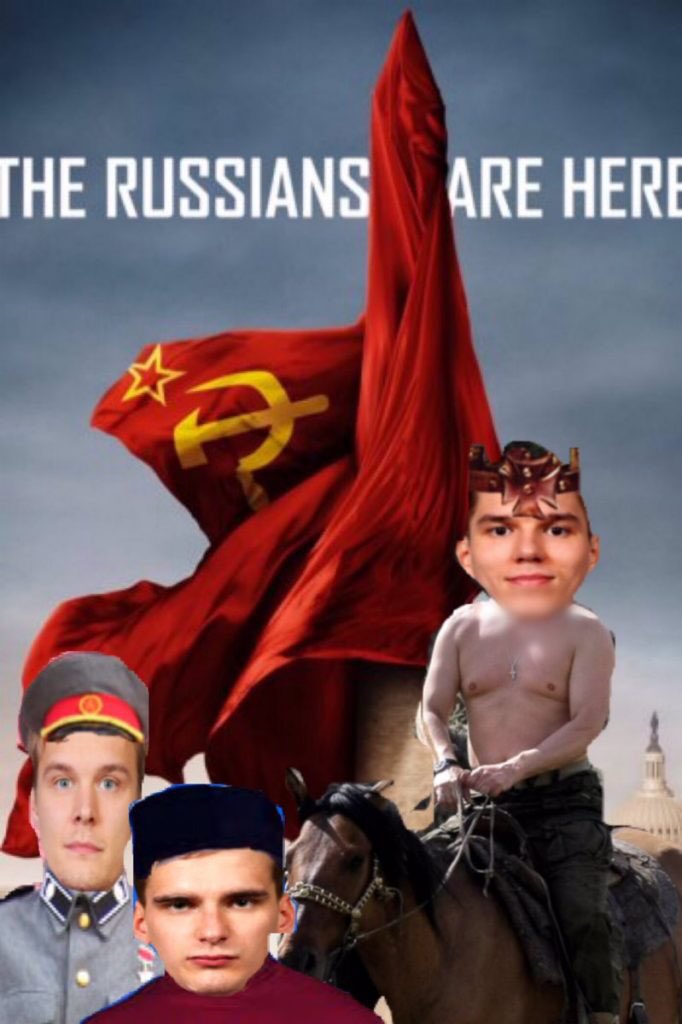 Plugs time.
As always, in case you missed them, here are my most recent blogs:
---
---
---
---
---
In the "Scratch List of Quinn" segment of today's blog, there was a lot going on. Brady Skjei, after tweaking what looked to be his knee in the game with Buffalo, was unable to play today. Additionally, Jesper Fast didn't play today. If you've been following the Rangers practice reports, Fast has missed a bunch of practices, for "maintenance" issues. After the game, David Quinn said that Jesper Fast had the flu and that's why he missed this game.
I'll tell you what, with all this talk about Zuccarello and Hayes as the big fish in a future/potential trade, it would be so like the Rangers to trade Fast out of left field. However, again, Quinn said Fast was ruled out of with the flu, so I guess we shouldn't look any more into it. That said, I think Fast provides better value to the Rangers line-up than he would elsewhere.
With Skjei and Fast both out, Filip Chytil, who previously spent a night in the "QUINN BIN" (Credit, as always, to BSU Radio) was back in the line-up today. While mentioning Chytil, I thought he had a good game today, on both ends of the ice. He drove to the net on several occasions and also prevented a back-door goal.
David Quinn stuck with his 11F/7D system, with both the returning Fred Claesson and Brendan Smith moonlighting as forwards during the game.
Here were the "official" lines, or at least this is what Quinn started the game off with, as Quinn would shuffle around a bit throughout the game:
FIRST LINE: Kreider/Zibanejad/Zuccarello (After being held off the score sheet on Friday, these three rebounded and continued to be the hottest line in the NHL. They have 58 combined points in their last 14 games!)
SECOND LINE: Vesey/Hayes/Buchnevich (This has been a line for the last few games.)
THIRD LINE: Namestnikov/Strome/Claesson. (Yes, Claesson was on the third line. As mentioned in past blogs, Quinn knows his team better than anyone, but this was perplexing. Also, while on Strome, he's somewhat becoming an unsung hero type for the team. He plays hard, he plays well and more times than not, he is one of the better secondary guys on the squad.)
FOURTH LINE: Chytil/Nieves/Brickley (This was the first time these guys have played together this season.)
Defensively, Quinn went with:
FIRST PAIR: McQuaid/DeAngelo
SECOND PAIR: Staal/Pionk
THIRD PAIR: Smith/Shattenkirk (It looked like Smith played forward a bit in this game too. It was tough to tell, as the fourth line didn't really get that much time today.)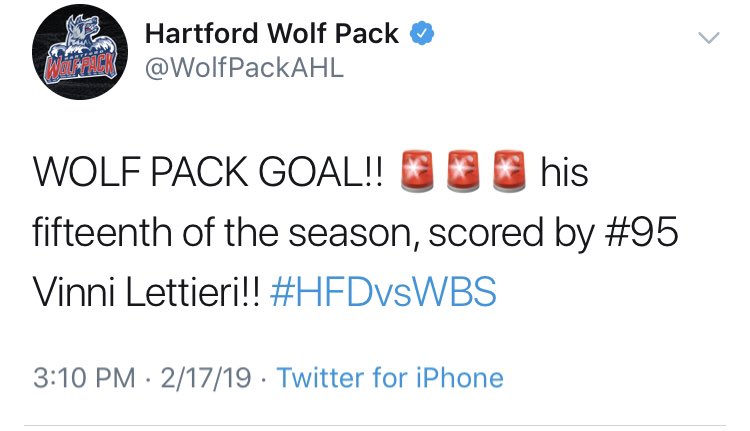 In a brand new segment to this blog, as if these blogs aren't long enough, welcome to the brand new "VINNI LETTIERI WATCH" segment!
In his first two games since being sent to Hartford, Lettieri scored a goal in both games. Today, as I was working on this blog (notice the 3:10PM time stamp) Vinni Lettieri just scored for Hartford. That's three goals in three games.
With the Rangers mix-mashing lines and supposedly in a rebuild – CAN WE PLEASE GET LETTIERI, FOR JUST ONE FUCKING GAME, ON THE SECOND LINE? You can easily bump down Buchnevich or Vesey. Just give me one game and then I'll shut up.
And while on this, how about Connor Brickley today? Sure, he was serviceable and okay in his Rangers debut on Friday, but I had to double-check the box score to see if he even played today. Brickley was a non-factor in his 5:58 of ice time. However, like Lettieri, it's hard to showcase your stuff when you're on the fourth line, have a different role than you have in Hartford and can't build any real chemistry when your linemates are constantly being shuffled.
Moving along, let's hit the GAMBLING section of this blog:
Pittsburgh is too heavy of a favorite for this game. Should be -$165 tops, #nyr should be +140. Over seems high, can Georgiev keep it up and will the top line be held off the board again? Pitt is desperate now. Afternoon games tend to be low scoring. Taking the UNDER. pic.twitter.com/ZNJjo5ZF1J

— BlueCollarBlueShirts (@NYCTheMiC) February 17, 2019
I took the Rangers and the under in this game. The over was a sure thing before the third period even started. Oops. As mentioned, the Rangers had a chance to win this game, but they blew it. Double whammy for me today.
With these two losses, my record now drops to 25-11-1. I'm still 14 bets over .500. Some people pay a lot of money to momos like Stu Feiner for gambling picks that are 50/50. If you're following me here, you're still ahead of the game!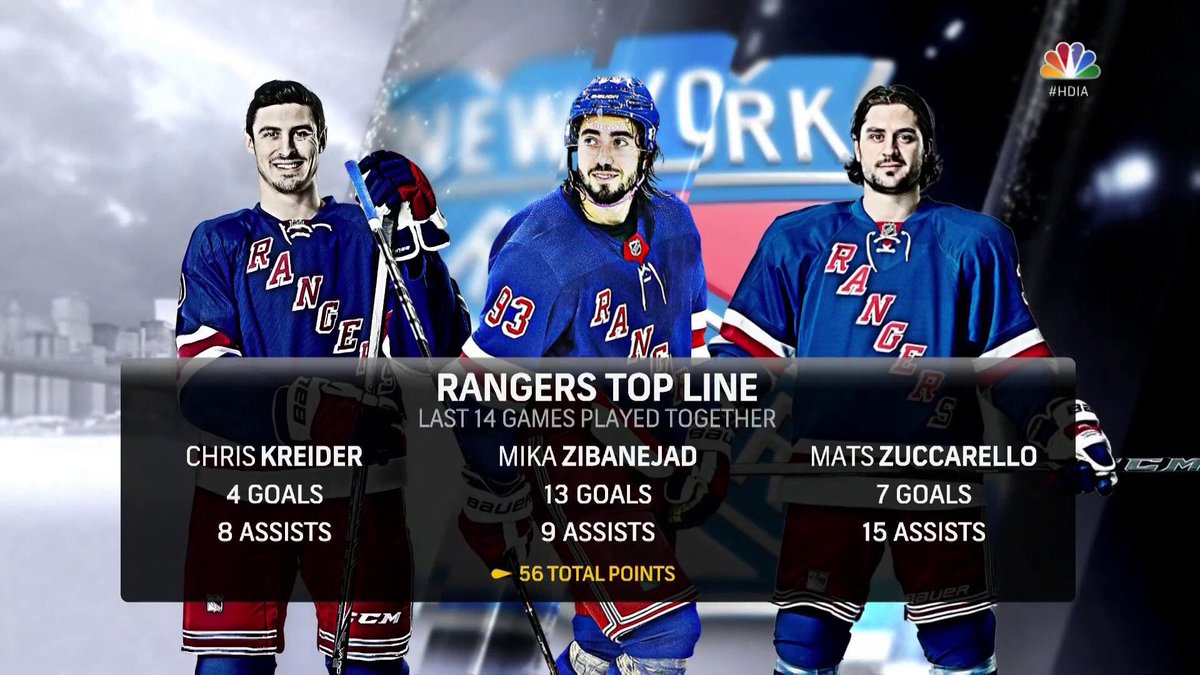 Without further ado, let's go to the ESPN.com box score:
SCORING SUMMARY:
1st Period
16:11

Kris Letang

(14)

Assists: Sidney Crosby

0
1
19:20

Mats Zuccarello

(10)

(Power Play)

Assists: Kevin Hayes, Kevin Shattenkirk

1
1
2nd Period
11:41

Marcus Pettersson

(2)

(Power Play)

Assists: Nick Bjugstad, Justin Schultz

1
2
14:09

Brian Dumoulin

(2)

Assists: Sidney Crosby, Marcus Pettersson

1
3
14:35

Mats Zuccarello

(11)

Assists: Mika Zibanejad, Chris Kreider

2
3
17:45

Ryan Strome

(8)

Unassisted

3
3
3rd Period
4:36

Kris Letang

(15)

Assists: Sidney Crosby, Jake Guentzel

3
4
7:24

Evgeni Malkin

(17)

Assists: Phil Kessel, Zach Aston-Reese

3
5
9:55

Evgeni Malkin

(18)

Assists: Zach Aston-Reese, Phil Kessel

3
6
14:14

Kevin Hayes

(14)

Assists: Tony DeAngelo, Marc Staal

4
6
19:42

Mika Zibanejad

(26)

Assists: Chris Kreider, Kevin Shattenkirk

5
6
PENALTIES:
1st Period
7:16

Kevin Shattenkirk:

2 minutes for Hooking

18:41

Bryan Rust:

2 minutes for Roughing
2nd Period
2:45

Neal Pionk:

2 minutes for Tripping

5:53

New York Rangers:

2 minutes for Too Many Men/Ice – Bench (served by Chris Kreider)

9:55

Mika Zibanejad:

2 minutes for Holding

19:47

Sidney Crosby:

4 minutes for Hi Stick – double minor
3rd Period

No Penalties This Period
GOALIES:
| | | | | | | | | | | |
| --- | --- | --- | --- | --- | --- | --- | --- | --- | --- | --- |
| SA | GA | SV | SV% | ESSV | PPSV | SHSV | SOSA | SOS | TOI | PIM |
| 44 | 5 | 39 | .886 | 33 | 2 | 4 | 0 | 0 | 60:00 | 0 |
| | | | | | | | | | | |
| --- | --- | --- | --- | --- | --- | --- | --- | --- | --- | --- |
| SA | GA | SV | SV% | ESSV | PPSV | SHSV | SOSA | SOS | TOI | PIM |
| 41 | 6 | 35 | .854 | 28 | 0 | 7 | 0 | 0 | 57:34 | 0 |
It's funny – if you didn't see this game, and just checked the box score, you would see 11 total goals allowed and two goalies with save percentages of under .890. However, despite these unimpressive numbers, I thought both goalies played extremely well. Both back-up goalies saw over 40 shots each and both would make some great saves in the game. Each goalie would also see their own man score against them too.
Why do I mention this? Simply put, to illustrate my point that the EYE TEST rules all. Some nerd will make a chart off of today's data. As mentioned in the past, you can skew any number to support an argument. You can take today's numbers for both goalies and say they stink. However, if you saw the game, you know, if you WATCHED the game instead of tinkering around with Microsoft Xcel, you would know that both goalies had good games today. Unfortunately for me and other Ranger fans, DeSmith was better than Georgiev and that last goal allowed to Malkin was brutal.
This was an NBC game, so the Henrik Lundqvist ass-kissing was on hold for a game. That said, NBC showed a surly Hank on the bench a few times. The only reason I mention this, is because someone tagged me in a screenshot of some Cult of Lundqvist member creaming their pants and wanting more camera shots of Hank. This is why you can't take some of these fans seriously, as they are more into the looks of the players than the play of the players.
When it comes to Pierre McGuire, the guy is obviously knowledgeable and probably loves his job more than anyone else loves their job on this planet. While Pierre tends to be creepy as fuck, is a close talker and needs to step on the feet of anyone he interviews, the guy does know his shit. I don't find Pierre to be overly annoying if he's calling a non-Penguins game. However, if Pierre is doing a Penguins game, he talks about the Penguins as if they were his son that just returned from a tour in Iraq.
For a national broadcaster, Pierre's Penguins bias is well known and has been well stated throughout the years. From celebrating Penguin Cup wins, to patting Penguin's butts as they go to the locker room (and he probably touches their butts away from the rink too) Pierre has given NBC the "PenBC" nickname. Outside of Troy Aikman's bias for the Dallas Cowboys, which is somewhat understandable, I can't think of any other national broadcaster in the four major sports, that is as biased for one team, as McGuire is for the Penguins.
If you really want to experience pure HELL, just imagine a two man booth of Pierre McGuire and Joe Micheletti during a Penguins vs a Lundqvist in net Rangers game! The amount of semen these two would produce would rival a San Francisco bath house.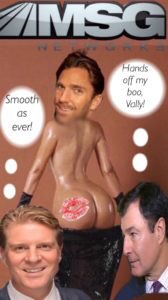 As a fan of the goaltender position, the first six minutes of this game, and really the first two periods, were fun to watch. Both DeSmith and Georgiev would make big saves. DeSmith would even stop Kreider point blank on one shot and then stop Kreider's two rebounds that immediately followed. Stuff like this matters in a one goal game I suppose, but when it comes to the loss, to me, it was all about that wasted PP in the third period.
Here's DeSmith on Kreider:
Casey DeSmith stones Chris Kreider three times #NYR pic.twitter.com/KEZ4aET0Mb

— Rob Taub (@RTaub_) February 17, 2019
Then, later on in the period, Georgiev would make one of his biggest saves of the game, stopping Rust up close and personal:
Georgiev stop on Rust #NYR pic.twitter.com/5Mb5xc6XG5

— Rob Taub (@RTaub_) February 17, 2019
Georgiev would come up big in this period, especially when Crosby was all alone and behind the net. I still have flashbacks to Crosby scoring goals against the Rangers from this spot on the ice, as Crosby has found the back of Lundqvist's mask for two goals for, during recent games against NYR.
At the 7:16 mark of the period, Guentzel drove to the net, but Shattenkirk would jump on him, thus taking a penalty for hooking. This wasn't a penalty a few years ago, but more and more, you're seeing these types of calls.
On the Penguins PP, the Rangers did a great job of shutting down the Pens PP, which was fifth overall in the league going into this game. This was also the same PP that scored three goals just 24 hours ago.
Quick sidebar here – NBC was promoting today as "Hockey Day in America." Here's what I said on twitter about this:
If @NHLonNBCSports wanted to promote hockey in America, hockey would be on NBC on Wednesday night and not on a third tier cable package. Give us hockey instead of SVU repeats. Gotta build the brand and day like Monday Night Football. #HockeyDayInAmerica #nyr

— BlueCollarBlueShirts (@NYCTheMiC) February 17, 2019
Also while on this side-bar, Pierre McGuire would not stop yammering on about elementary school hockey rivalries in Massachusetts. I get it Pierre, you love kids  hockey. Seriously, I don't know what's become a bigger joke – McGuire and his random tidbits of NHL players when they were in the womb or Joe Micheletti's obsession with the age of Filip Chytil.
Moving along.
The Rangers top line would go to work at around the ten minute mark, but despite the buzzing, DeSmith held them off the board.
In what was a period of great goaltending from both goalies, the first two goals scored in this game occurred when a player put a puck into their own net. Here's Shattenkirk's gaffe at 16:11, a goal that Letang got credit for:
Letang banks one in off Shattenkirk skate. 1-0 PIT #NYR pic.twitter.com/iDwsCCFeE8

— Rob Taub (@RTaub_) February 17, 2019
1-0, bad guys.
With DeSmith looking like he had a horseshoe wedged up his ass, the Rangers finally got on the board at 19:20, as they scored a PPG. Rust was in the box for roughing Ryan Strome, when the Rangers got some luck of their own:
Tic-tac…whoops.

Two own goals has us tied. #HDIA#NYRvsPIT here: https://t.co/F2jZoWrPBJ pic.twitter.com/3rwLLWqzHc

— NHL on NBC (@NHLonNBCSports) February 17, 2019
1-1.
This was a huge goal because if the Rangers didn't score here, they would start the second period with a wrap-around PP and if I recall correctly, the Rangers have no goals this season in this situation. The Rangers have scored a few goals on the first half of a wrap around period PP, but never in the second half. If you need any more evidence of how important these first half of a wrap around PPG's are, just look at the Rangers failure to score during their PP in the third period!
Zucc got the goal here, despite the deflection from the Penguins. More on Zucc at the end of this blog.
After one period, 1-1.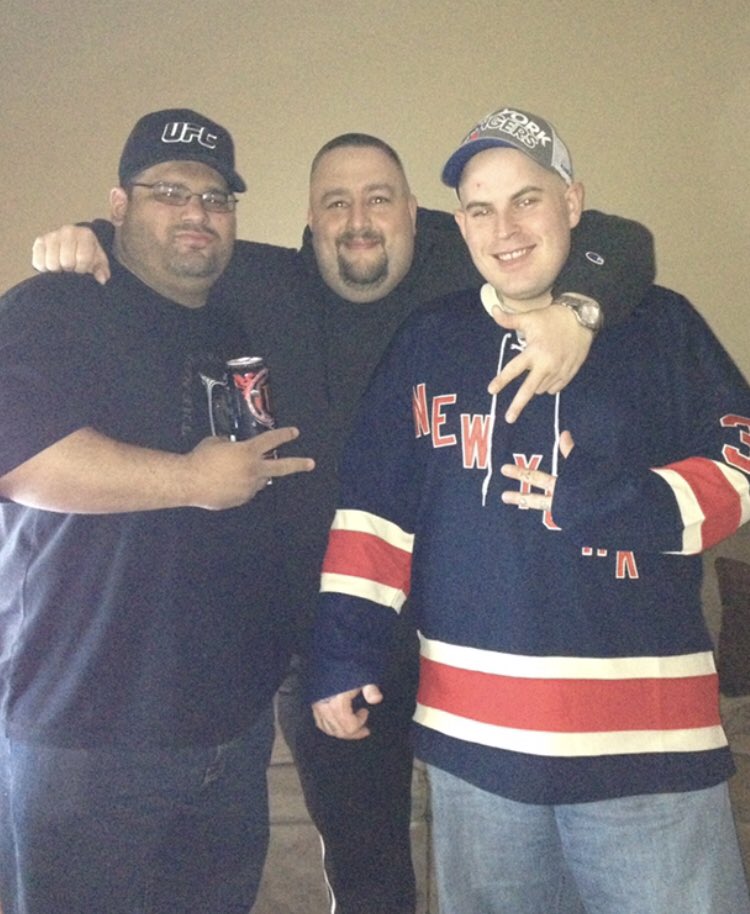 Before the second period, I said this:
Second periods are always the toughest for Georgiev #nyr

— BlueCollarBlueShirts (@NYCTheMiC) February 17, 2019
I've brought this up before, but for whatever reason, during Georgiev starts, the second period is always the toughest. It's a combination of Georgiev and the Rangers themselves. It's just a trend to keep an eye on.
Immediately into the period, Georgiev would have to stop Rust again on the doorstep.
This second period also featured shaky officiating, as the officiating was all over the place. After the game, David Quinn said the refs even apologized to him. HOW COME NO ONE HOLDS THESE REFS ACCOUNTABLE? If they are fucking up, fine them.
The Penguins would get three consecutive PP's in this period. The Rangers PK was superb for the most part, as the Penguins would score late into their third PP of the period, which was their fourth PP of the game. Of note, I thought Staal, McQuaid and Zuccarello were just fantastic on the PK today. In fact, even if you throw away the fact that Zucc got two goals today, I thought he was the best Ranger of the game. He was that great defensively and when it came to just creating offense. Again, more on Zucc at the end of this blog.
Georgiev would have to stop all the name brand Penguins during these PK's. Pionk was boxed first for tripping. Then, at 5:53, the Rangers took their 10th "too many men on the ice" penalty of the season. Two things on that penalty:
I thought it was a given the Penguins would score here, as these dumbass mental error penalties always come back to bite you. However, the Rangers and Georgiev did a good job of killing this Pens PP.
I wonder how much of this penalty was caused because of all the mix-mashed lines? There is something to line chemistry and having a flow. Quinn is not allowing that through this 11F/7D system. I may be nit-picking here, but I think I'm making a valid point here.
For the first ten minutes of the period, because of the two Penguin PP's, most of the action was in the Rangers D-zone. The Rangers really needed to sustain an offensive attack to get these bastards off their backs.
At the 9:55 mark of the period, while in the Penguins D-zone, Zibanejad was called for a questionable holding call. This reeked of bullshit. With 14 seconds left, and on their fourth PP of the game, the Penguins finally scored, with Marcus Pettersson getting the goal:
MARCUS PETTERSSON SLAMS HOME BJUGSTAD'S FEED!#LetsGoPens pic.twitter.com/0K6CQN3rLC

— Hockey Daily (@HockeyDaily365) February 17, 2019
2-1, bad guys aka the Refguins. (Credit for "Refguins" goes to @bozfirstsince81)
At 14:09, Brian Dumoulin scored off a point blank one timer. 3-1 bad guys. Ruh-roh.
However, in shades of Henrik Lundqvist, Casey DeSmith would give up a goal immediately and ultimately blow a two goal lead.  At 14:35, Zuccarello scored again, making it 3-2 bad guys.
As the period continued, I said this:
Rangers need that secondary scoring here #nyr

— BlueCollarBlueShirts (@NYCTheMiC) February 17, 2019
Seconds after saying that, boom, Ryan Strome evened the game up at 3-3:
RYAN STROME TIES IT UP FOR THE RANGERS LATE IN THE 2ND!#NYR pic.twitter.com/YOQfZEqpc8

— Hockey Daily (@HockeyDaily365) February 17, 2019
Immediately after, Shattenkirk had a GOOD LOOK, but DeSmith stopped him. Shatty really wanted that one, considering the accident from the first period and the fact he just wasn't having a good game today, despite playing well during this road trip.
At 19:47, Crosby took the double minor penalty for drawing blood on Pionk. I talked about this already.
3-3 at the end of two periods.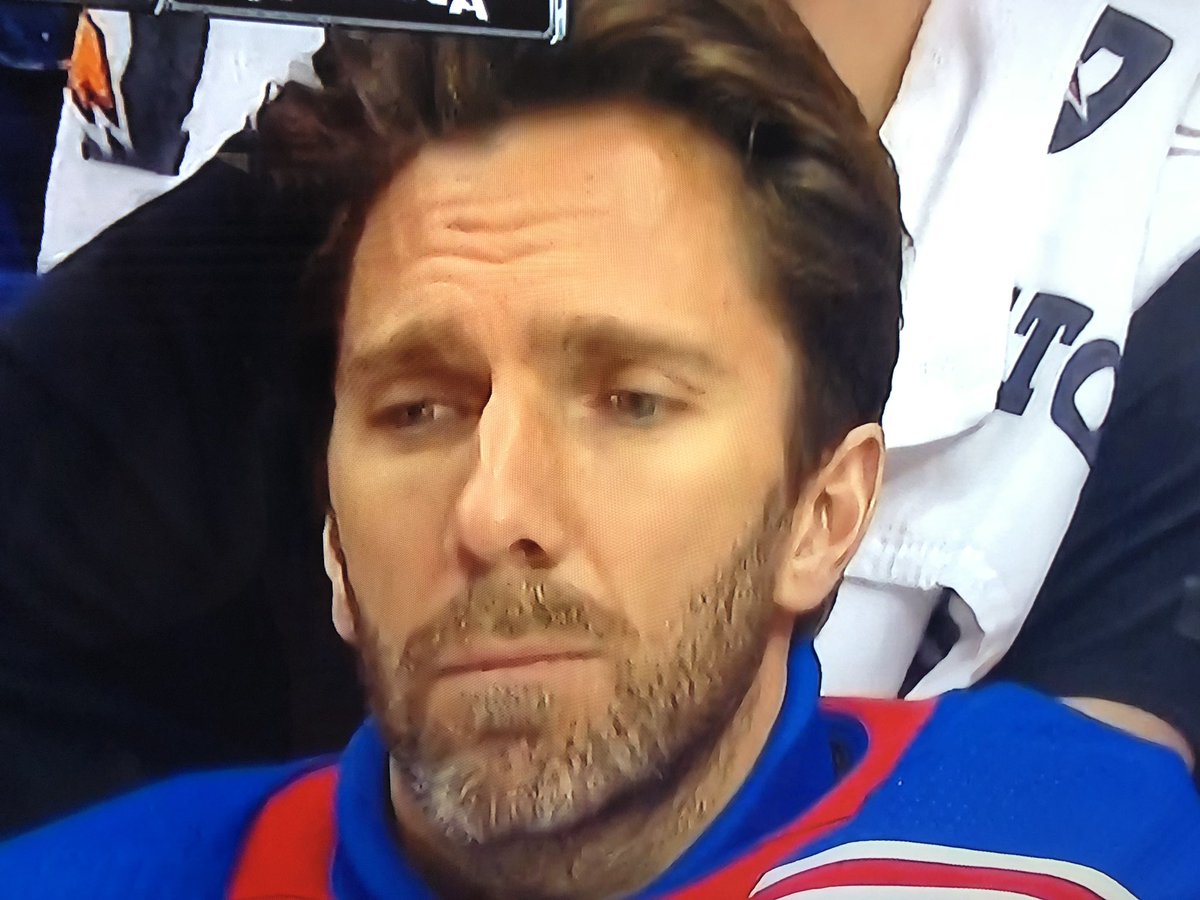 The third period was a mess. The Rangers didn't score with 3:47 of PP time to open the period. Again, I can't stress enough, with one of, if not the best player in the world, in the box for nearly four minutes and playing against a team that played 24 hours ago, you have to score a PPG here. The Rangers didn't, and after coming out of the box, Crosby assisted on Letang's goal, which was aided by a screen from Guentzel. 4-3 bad guys.
At 7:24, Malkin was left all alone in front of Georgiev, as Buchnevich watched. 5-3 bad guys.
Before this third period started, I thought the Rangers were playing great and were playing up to the level of their competition again. I thought that just like the game with Buffalo, the Rangers were playing a strong team-wide game. I guess I can't have nice things!
At 9:55, Malkin doubled up the score. This was really the only goal that I thought Georgiev had to absolutely prevent:
SPINNING BACKHANDER AND A BEAUTY BY EVGENI MALKIN! WHAT A GOAL!#LetsGoPens pic.twitter.com/8yHUSkyFyU

— Hockey Daily (@HockeyDaily365) February 17, 2019
6-3, bad guys.
The game looked over, but the Rangers made a go of it. Of note, Georgiev would make a few more saves. 6 goals against looks bad, I get it and he had to be better today, but he still had a good game.
At the 14:14 mark of the third period, after having his first 4 shots denied by DeSmith, Hayes finally got a goal after getting a great pass from Tony DeMAGAngelo. (Credit, as always, to @NYRKELSMADS.) 6-4, bad guys.
With 2:35 remaining, Georgiev went to the bench. With the extra attacker and a two goal deficit, the Rangers seemed happy to just pass it around. I know Shattenkirk got a fugazi assist credited to him here, but I would rather see 5F and DeAngelo than 4F and 22 & 77.
Zibanejad would score with 18 seconds remaining. I guess credit the Rangers for not giving up and for hurting DeSmith's numbers, but this was too little too late. 6-5, bad guys and that was your final. Of note, with the Rangers net empty for 150 seconds, the Penguins couldn't ice the game with an empty netter. That never used to be the case.
Overall, this was a winnable game, but the Rangers lost it in the first four minutes of the third period. I'm not in the tank camp and want to see the team win, so I probably take this loss harder than others. It was still an enjoyable game to watch, especially in the first forty minutes.
And finally, in my last rant before going home here, with the trade deadline rapidly approaching, the Kevin Hayes and Mats Zuccarello trade scenarios are flying around harder and faster than ever.
I also want to preface this rant with this – this isn't a FUCK LARRY BROOKS thing, I'm just opining here.
In the Rangers 90+ year history, they've never embraced a rebuild. Despite their penchant for losing and coming up short, the team has never flat out talked about a rebuild or development until last year. This team, despite only attaining their goal four times, with three of those times happening in the first 14 years of the franchise's existence, the goal has always been to win.
When it comes to Larry Brooks and the Rangers, Brooks has been the man. Everyone else is second fiddle to him. While you can say that most of the Rangers news is broken in Canada, when it comes to New York Ranger reporters, no one has the sources, tenure or influence that Larry Brooks has. When Larry Brooks reports or opines on something, that's when the Rick Carpiniello's, the bloggers, the tweeters and everyone else starts chiming in with similar reports or opinions.
Part of what makes Brooks successful is his tenure. He's been around the block. He's built up relationships. However, during this last year and in this season of uncertainty, Brooks has been all over the place. Again, I've talked about this before, Glen Sather is the leak to Brooks and Sather uses Brooks as his messenger pigeon. Where do you think the Zucc/Hayes could be the Aroldis Chapman of the Rangers idea came from? Certainly not Brooks. That was fed to Brooks by Sather.
In turn, for scoops from Sather, Brooks has never penned one negative article about Sather's miserable tenure in NY. He can't burn that bridge. However, because of Sather's puppet mastery of Brooks, Brooks has been all over the place this season. It didn't matter that much in the past when the team was trying to win the Cup, but in this season of trade-bait, Brooks is more all over the place than an Asian woman driver. (If you're offended by that joke, get a life.)
Just Google "Larry Brooks and Kevin Hayes". Then Google "Larry Brooks and Mats Zuccarello." From there, you will find no less than ten articles where Larry Brooks flip-flops and repeatedly contradicts his past opinions and reports.
The latest Larry Brooks report is that the Rangers may keep Hayes and Zucc. To me, this is something that was fed to Brooks by Sather, just so the other media picks up on it and the other teams around the league reads it. This is a ploy to help boost the stocks of Hayes and Zucc. With the way that Zucc and Hayes are playing, this latest report from Brooks just helps drive up the asking price for these players.
Oh, and of note, as I'm working on this blog, guess what the NY Post headline is about this game? "TRADE CHIPS ZUCCARELLO AND HAYES ARE THE SILVER LINING IN RANGERS LOSS!" This is the headline, just 48 hours after Brooks was talking about how the Rangers may and SHOULD keep both players!
I'm telling you, Brooks is as transparent as wet toilet paper.
The Larry Brooks nonsense aside, what if the Rangers kept Zuccarello and Hayes, a question that Brooks recently brought up and will probably go back and forth on about 7678967867896796 times in the next few days?
When it comes to both players, I get it – picks, prospects, yadda yadda yadda. That said, do you really trust the Rangers not to fuck up another draft? Furthermore, what evidence do you have to support the claim that the Rangers will hit a homerun in the draft? And lastly, a top 3 pick isn't guaranteed, even if the Rangers finished in dead last place.
Brooks brought up the idea that Zucc and Hayes could Aroldis Chapman it up, meaning that the two players leave, chase a championship elsewhere this season and then re-sign with the Rangers in the off-season. To that I say, when's the last time any player has done that with the Rangers? If these two are moved, they are gone. Why would they want to come back? They can command more money on the open market and have a better chance of chasing a Cup elsewhere. If the Rangers aren't going to be loyal, what do these players owe the Rangers? I mean, even recently, some of us thought that Grabner would return, only to take a worse job in Arizona.
Personally, I would like to see the Rangers retain both of these players just for this reason alone – to see this fan base lose their shit and jump off a cliff. That would be hilarious to me.
Obviously, as a fan, there is more of an attachment and sentiment to Zuccarello. Now before you call me a hypocrite because of my much publicized opinions on Lundqvist, the two men serve different purposes and are in different roles. I really don't think it's the end of the world if the Rangers retained Zuccarello. Granted, his role on the top line and the way he's playing certainly influences my opinions right now, as opposed if I was writing about this topic in December, but of all the Rangers on the team today, who would be a better captain than Zuccarello?
Most likely, the next captain of the Rangers isn't on the roster today. While the "C" isn't of the upmost importance, I do feel the Rangers do lack a bit, because there is no true leadership on the team. If Derek Stepan was still on this team, I think he would've been a perfect candidate, but that's a moot point.
I don't know the inner workings of the Rangers, nor do I know what Gorton is thinking. I do know that Gorton has some tough decisions to make, decisions that will be criticized no matter what he does. These decisions will then be criticized for years. The Rangers have been Murphy's Law for so long, that if he trades Hayes, I can see Hayes becoming a league wide super-star. Conversely, if Gorton holds on to Hayes, I can see Hayes diminishing rapidly. We're Ranger fans. We know how this works!
When it comes to Zuccarello, I think the Rangers should at least see if he's interested in a team friendly deal. On the open market, I can see Zucc getting a four year or five year deal, at $5M per year. With the salary cap going up (and it will probably go up at a higher percentage come the next CBA) would three years, at $4M per, make sense for both parties? Obviously, Zucc would leave money on the table, but I do think that would be a winning deal for the Rangers. This would also give Zucc the comfort of staying in the only place he's ever known in the NHL.
We all know that you can't have a team of kids. You know I'm not a fan of tanking. You don't want to be the Oilers, Coyotes or whoever else who have been stuck in a state of suckage for so long. You do need some veterans and you need someone to help guide some kids along. Who is going to be that veteran presence as this rebuild/development goes along? Marc Staal? Chris Kreider?
I'm not saying the Rangers shouldn't explore a Mats Zuccarello trade, I'm just saying they should see if they can make deal, rather than just dealing him in the middle of the night. I think Zucc deserves that.
I know the majority of this fan base will scream and say "PICKS AND PROSPECTS", but here's Zuccarello, like Hayes, who is a proven player. With the Rangers history, you're putting a lot of faith in picks and prospects becoming solid NHLers. Furthermore, and this comes from me not wanting a rebuild and thinking the team can chase a playoff spot next season, why throw away a given for uncertainty? By trading Zucc, you're throwing away a $1000 scratch-off for a slew of "WIN FOR LIFE" $1 lotto tickets. You may hit, but odds are, with this team, you won't.
This does sound a bit Larry Brooksesque, but I'm trying to give you both sides of the story here. I would approach Zucc with wanting to keep him, but I wouldn't overpay for him either. When it comes to Zucc and Hayes, I think Zucc is the lower risk of the two. You know what he is. On the topic of Hayes, no matter what Gorton does, it's going to spark debate and criticism. That said, I don't think anyone can predict the future on what Hayes does or becomes. I can see Hayes being a stud, as much as I can see him being an albatross on a team's payroll.
In closing on all of this, fuck it – keep Zucc, trade Hayes!
And finally, on the topic of these trade pieces, Adam McQuaid will be of interest to many teams. Just look at what a healthy McQuaid has done for Skjei's game. The Rangers have a ton of young d-men in the system. You can't pair them all with Marc Staal. McQuaid says he wants to stay with New York. If a team friendly deal can be reached, I don't think trading McQuaid should be an automatic. After all, who else is a tough guy on this team? If you're going to trade any defensemen, the Rangers should be focusing on dealing Shattenkirk and Smith out of town.
With just a little over a week to go, Jeff Gorton's decisions will be criticized like never before. You can brush off any noise made during this time. It won't be for a year, two years or maybe even three years, before we see if Gorton won the trade deadline of 2019.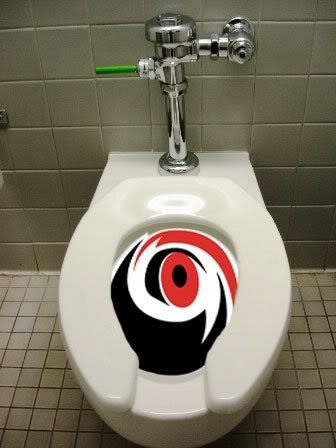 The Rangers conclude their four game road trip on Tuesday night, in Raleigh. The Hurricanes are one of the most talked about teams in the NHL right now, because of their recent ascension and because of their post-game celebrations. Will the Hurricanes be doing another jig after beating Lundqvist again, as they did on 1994 night? Or can the Rangers grab two points here and make things interesting?
In any event, see you Tuesday night and as always, thanks for reading.
And finally…
"LET'S GO RANGERS!"
Sean McCaffrey
BULLSMC@aol.com
@NYCTHEMIC on twitter