Folks, we are going long tonight, so get a coffee, a beer, or whatever your beverage of choosing is, and buckle in. There's a lot to talk about.
Oh, and greetings and salutations everyone, and welcome to another blog here on BlueCollarBlueShirts.com. This is the final game review blog of the 2018-2019 season.
On Saturday night, the Rangers played their 82nd and last game of the season, as they traveled to the unfriendly confines of Pittsburgh, Pennsylvania. In recent times, the Penguins have absolutely owned the New York Rangers. In fact, the Penguins have absolutely destroyed Henrik Lundqvist during these last three calendar years.
In case you need a reminder, here's something I shared on March 24th, when the Rangers last played the Penguins:
Do you think Lundswiss wants any part of the Penguins tomorrow? #nyr pic.twitter.com/CWmmcz2uON

— BlueCollarBlueShirts (@NYCTheMiC) March 24, 2019
Keep in mind, those numbers don't include the thrashing the Penguins brought upon Henrik Lundqvist during the 2016 playoffs.
And just to hammer this point home, in the Matt Murray Era, the Rangers have never defeated the now two-time Cup winning goalie. Prior to tonight's game, here are Murray's numbers against the Rangers, courtesy of Hockey-Reference.com:
It's true that Matt Murray came into tonight's game against the Rangers with a 6-0 record. However, it must be mentioned that the high-octane Pittsburgh Penguins offense played a huge part in those six wins. It's not like Murray was stealing all these games here. It was a combination of the Penguins owning Lundqvist, Crosby scoring goals off the back of Lundqvist and the Rangers being weak during these last two seasons.
That said – Murray's undefeated streak against the Rangers is no more.
In the final game of the season, behind the KING of KINGS, in a one Alexandar Georgiev, the Rangers defeated the Pittsburgh Penguins in overtime, by a final of 4-3. As a result, Alexandar Georgiev becomes the first Rangers goalie to defeat a Matt Murray led Pittsburgh Penguins team.
In addition, more impressive, is the fact that in his last four games, four games against playoff teams in Toronto, St. Louis, Columbus and Pittsburgh, is that Alexandar Georgiev posted a 3-0-1 record. In his final six games of the season, Lundqvist went 0-6, with his final two losses coming against the two of the worst teams in the league, as Lundqvist was embarrassed by the New Jersey Devils and by the dead-last in the league Ottawa Senators.
As I've been saying all season – there's a new KING in town.
In tonight's 4-3 victory, while three goals allowed may not suggest a strong goaltender performance, Georgiev was perhaps the biggest factor in the Rangers win tonight. Georgiev had to make a ton of high quality saves in this game. Furthermore, Georgiev had to fight off four separate Pittsburgh power-plays. Simply stated, Georgiev kept the Rangers in the game during the 60 minute duration of regulation.
With a goaltender who doesn't crack under pressure, the Rangers were able to scratch, claw and compete against a team that's elite. Then in the 3 vs 3 overtime, which talent-wise, strongly favored the Penguins, Ryan Strome would score the final goal of the season. What a win.
Of course with the win, this set off the "WE MUST LOSE EVERY GAME" people, who I have, with affection, dubbed as the "Tanktards." More on the Tanktards at the end of this game review.
Before moving along, as usual, here are my most recent blogs in case you missed them:
---
---
---
---
---
---
---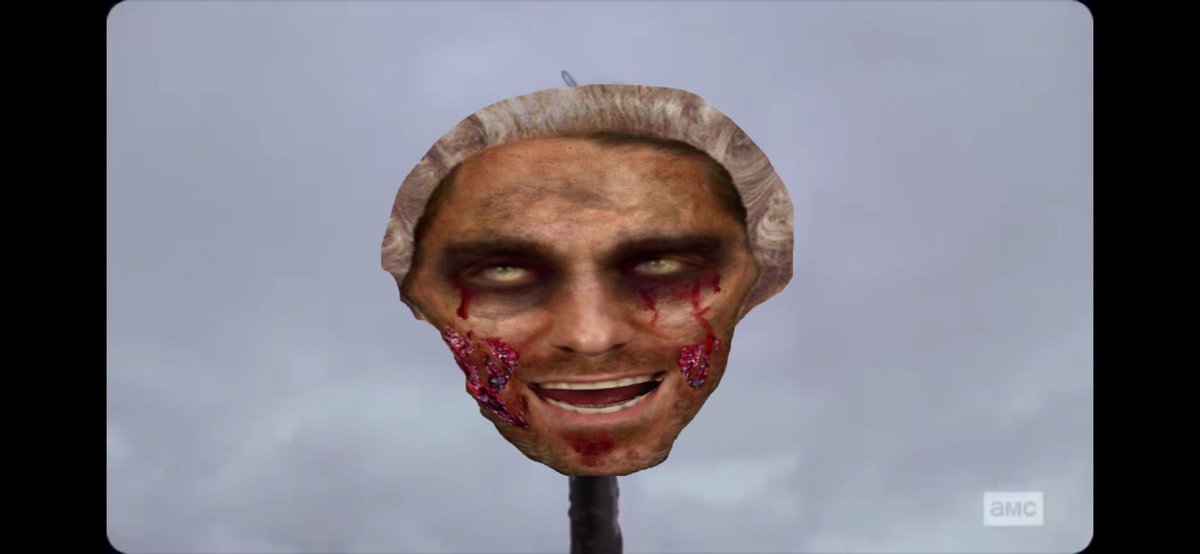 In tonight's 4-3 OT victory, I think you have to be proud of this team. The Rangers had everything going against them tonight. The Pens are more talented. The Pens needed this win for playoff positioning. The Pens had history on their side. The Rangers just played 24 hours ago. The Rangers were beat up. However, despite all the adversity, the Rangers beat one of the best teams of the league. Not bad for a team that was a 3:1 underdog!
I have a lot to say about the draft, tanking, free agency and everything in-between, so let's run through the normal segments of my game review blogs and then tackle those topics. Up first, THE LETTIERI WATCH!
After David Quinn said that he wanted to see the young kids in these final few games, Vinni Lettieri was a healthy scratch tonight. Not scratched? The failed defensemen-converted forward, in Brendan Smith. How ironic is that? Simply put, you can't make this up.
I have talked enough about Lettieri on my last few blogs. While I'm a fan of his, he's easily expendable. He's an upcoming RFA (more on that later on in this blog) and I don't think his chances are good when it comes to remaining with this franchise. I hope the Rangers are interested, but with a ton of young talent, talent waiting in the wings and with money to spend in free agency, Vinni Lettieri is not a priority for the Blue Shirts.
And now, speaking of scratches, it's time to go to our final "SCRATCH LIST OF QUINN" segment of the season.
Before tonight's game, the Rangers tweeted out the following:

Let's talk about the easy thing first. Alexandar Georgiev started tonight. Of course he did. There was no fucking way King Coward was going to play Pittsburgh.
In fact, after losing to Ottawa on Wednesday, you could hear Lundqvist tremble and see his knees buckle when the idea of playing Pittsburgh was even brought up to him by John Giannone. After all, the last time Lundqvist played a playoff team this season, he gave up 6 goals. With his history with the Penguins, Lundqvist wanted to be in his safe space on the bench. What a warrior. The overpaid and overrated King Cupless skipped the home finale and the last game of the season. $8.5M folks!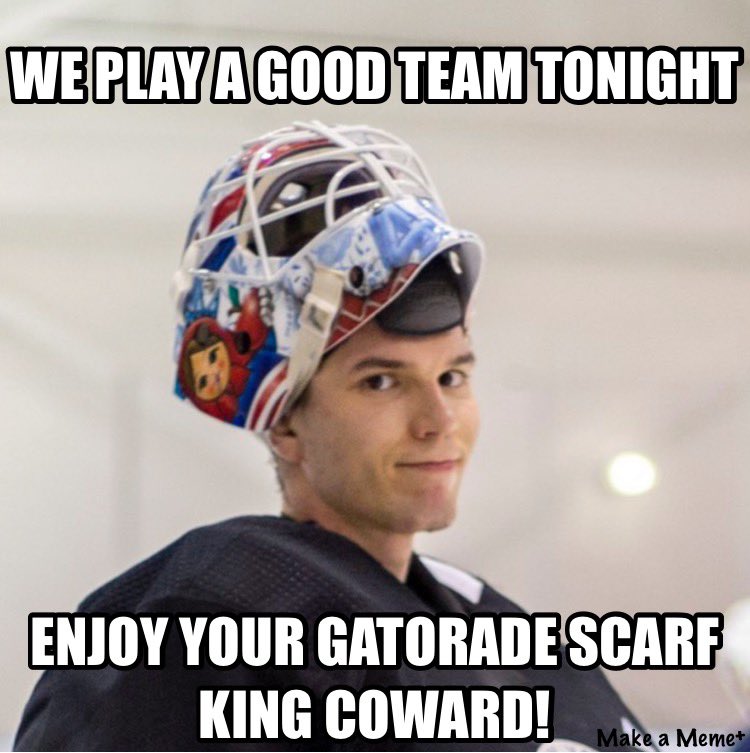 In what was unfortunate news, Tony DeMAGAngelo (Credit, as always, to @NYRKELSMADS) had an injury and had to miss this finale. Prior to the game, the Rangers tweeted out the following:
Tony DeAngelo finishes the 2018-19 season with 30 points (four goals, 26 assists) in 61 games. Entering today, he leads NYR defensemen in points this season, and he ranks 12th among NHL defensemen 23 years old or younger in points in 2018-19.
BUT HE LIKES TRUMP! WHAT A BASTARD! Isn't it funny how the snowflake fans of this franchise despise players for their politics, such as DeMAGAngelo, Lemieux and Strome; yet all three of these players have been absolutely phenomenal in their roles this season?
One final thing on DeMAGAngelo. As of 4/6/2019, DeAngelo has been the best piece and most productive player from that 2017 draft day trade. Raanta has been hurt & hasn't been able to play much. Stepan has been fine in Arizona, but he isn't really moving the needle. Lias Andersson, because of where he was picked, is not producing to the level that many thought he would be at by now. Simply put, DeAngelo is heads & shoulders among the four.
As mentioned above, Lettieri & Gilmour finish their seasons in the "Quinn Bin". (Credit: BSU Radio, despite hacks like Carpiniello stealing this term for themselves!)
This all said, here's what Quinn went with tonight:
FIRST LINE: Kreider/Zibanejad/Buchnevich (They created a lot of offensive chances tonight. Murray did a good job of stopping them.)
SECOND LINE: Namestnikov/Andersson/Strome (I think you can argue they were the best line tonight, from an all three zones perspective.)
THIRD LINE: Lemieux/Howden/Vesey (Not that Jimmy Vesey is the straw that stirs the drink here, but his future will be interesting. I don't think it's here.)
FOURTH LINE: Smith/Nieves/Brickley (Fucking Brendan Smith. He pulled a Twilight Zone tonight!)
Defensively, Quinn went with:
FIRST PAIR: Skjei/Shattenkirk (These two produced a goal, but Shattenkirk remains a nightmare.)
SECOND PAIR: Staal/Claesson (One of Claesson's better games, which comes as no surprise. Staal has helped these younger kids all season.)
THIRD PAIR: Lindgren/Pionk (As said in past blogs, Lindgren looks like a seasoned vet.)
And as mentioned repeatedly already, the KING OF KINGS, in Alexandar Georgiev, was your man in the barrel.
Going into this last game of the season, I said fuck it and bet the Rangers, the Rangers +1.5 (Meaning Penguins had to win by two or more for me to lose) and of course, in our daily over/under segment, I kept with my system and bet the under during a Georgiev start. For the sake of prosperity, here's what I said before tonight's game:
Georgiev is starting. Penguins have owned the Rangers lately, so bad that Lundswiss actively asks not to play them.

Gonna stick with what works – BET THE UNDER #NYR pic.twitter.com/life1msAq6

— BlueCollarBlueShirts (@NYCTheMiC) April 6, 2019
Of course, I've only been tracking my over/under bets during the season. With 7 goals scored tonight, while the Rangers won (and my two other bets won) I take the loss with my o/u bet. My o/u record finishes at 35-22-3. I started doing these over/under predictions during Game 22 of the season. Next season, I'll start from game one. When it comes to gambling, 13 games over .500 is WINNING.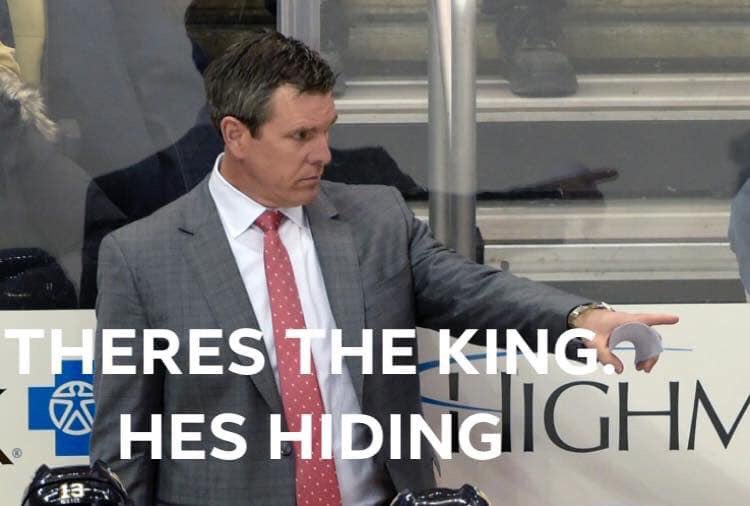 And now, as usual, here's the ESPN.com box score:
SCORING SUMMARY:
1st Period
6:36

Sidney Crosby

(35)

Assists: Jake Guentzel, Jared McCann

0
1
12:49

Brendan Smith

(4)

Unassisted

1
1
2nd Period

No Goals Scored
3rd Period
2:28

Nick Bjugstad

(14)

Assists: Patric Hornqvist, Marcus Pettersson

1
2
12:34

Brady Skjei

(8)

Assists: Kevin Shattenkirk

2
2
13:50

Vladislav Namestnikov

(11)

(Shorthanded)

Assists: Neal Pionk

3
2
17:25

Jake Guentzel

(40)

Assists: Sidney Crosby, Justin Schultz

3
3
OT Summary
2:09

Ryan Strome

(19)

Assists: Vladislav Namestnikov
PENALTIES:
1st Period

No Penalties This Period
2nd Period
0:30

Kevin Shattenkirk:

2 minutes for Cross checking

3:20

Ryan Lindgren:

2 minutes for Cross checking
3rd Period
5:23

Brendan Smith:

2 minutes for Tripping

13:14

Lias Andersson:

2 minutes for Hooking
OT Summary

No Penalties This Period
GOALIES:
| | | | | | | | | | | |
| --- | --- | --- | --- | --- | --- | --- | --- | --- | --- | --- |
| SA | GA | SV | SV% | ESSV | PPSV | SHSV | SOSA | SOS | TOI | PIM |
| 30 | 4 | 26 | .867 | 23 | 3 | 0 | 0 | 0 | 62:01 | 0 |
| | | | | | | | | | | |
| --- | --- | --- | --- | --- | --- | --- | --- | --- | --- | --- |
| SA | GA | SV | SV% | ESSV | PPSV | SHSV | SOSA | SOS | TOI | PIM |
| 39 | 3 | 36 | .923 | 33 | 0 | 3 | 0 | 0 | 62:09 | 0 |
I want to mention here, for the 867247896278943th time this season, that the MSG Networks coverage of these games this season took a huge hit in quality from last season. I get that Jeff Filippi, the executive producer of MSGN, wanted to move on from Ron Duguay. However, Anson Carter isn't the answer. There's just no fan attachment to him. Carter fits well nationally on NBC broadcasts, but for a hometown broadcast, Carter was never going to be able to replace Ron Duguay.
MSGN moved on from a fan favorite and extremely popular analyst in Ron Duguay this season. As a result, these pregame and post game shows weren't anywhere as a good as they once were during the last few seasons. It's hard to replace Duguay. When it comes to popularity, unless the MSGN were going to hire an ex-1994 Ranger or Sean Avery, MSGN was never going to find anyone as popular to fill Duguay's shoes.
As the season went on and the Rangers were distancing themselves from the playoffs, these broadcasts got progressively worse. Sam Rosen needs to enjoy the lives of his grandchildren, because his best days are long gone. Joe Micheletti is perhaps the most consistent hire, as he's always horrible.
The main face of these pregame shows is Steve Valiquette, who is supposed to be the young face that the newer generation can relate to. I like Vally's takes, but left alone to his own devices, there's no one to challenge him. Listening to Valiquette champion for losses and cry about fighting, well that crap just turned me off on him.
I'm going to get into this at the end of the blog, but during the last two broadcasts, all Vally could talk about is how the Rangers needed Panarin and how losing helps the Rangers in the draft. If Vally thinks Panarin can turn this around, is losing/tanking that important? Plus, all of Vally's non-stop excuses for Lundqvist comes off fanboyish.
If there's anything I want to see rebuilt, it's the MSG Networks crew. To be honest, all season long, I've gotten more out of Giannone & Maloney's podcast than anything else. They have been great all season and I hope the podcast continues in the off-season and into next season. Of anything MSG Networks related, that podcast was the only thing worth listening to/following this season.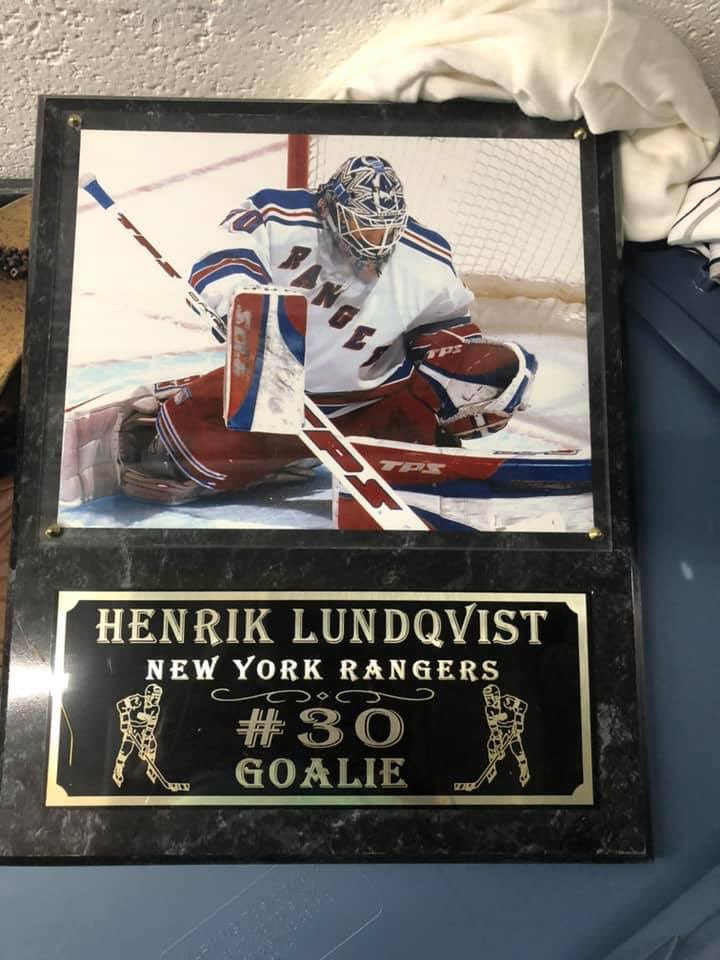 Going into this game, Pittsburgh was trying to get two milestones. Crosby needed two points to get 100 points on the season. Guentzel needed one goal for 40 goals. In tonight's game, both those milestones would be reached, but the biggest milestone of the night was ALEXANDAR GEORGIEV BECOMING THE FIRST RANGERS GOALIE TO BEAT THE PENGUINS IN THE MATT MURRAY ERA. Suck on that Pittsburgh. (By the way, for the next 7-10 days, I will be rooting for Pittsburgh in the playoffs! Isn't that funny?)
And finally, before getting into the action on the ice, I thought it was funny that Sam Rosen was going through all his normal ad reads, such as "Stream games live on the MSG GO app" or "Submit your questions for #CadillacTrivia". The season is over, so none of this shit will apply for the next 6 months. OH JOE!
This game started like many other past Pitt/NYR games – with the Penguins scoring an early goal. At the 6:36 mark of the first period, Sidney Crosby scored on a two on one rush to put the Penguins on the board. 1-0, bad guys. When I saw this goal scored, I just figured we were in for a long night. I was happy to be wrong here.
And while on this goal, Pionk was once again exposed. How he avoided being scratched even once, during these final months of the season, is beyond me.
For most of the game, I thought Matt Murray looked shaky. However, the Rangers had trouble beating him for multiple goals until later on in the game. The Rangers came close to tying this game up immediately after the Crosby goal, even getting a puck behind Murray, but the puck did not go across the goal line.
As the game continued, Georgiev made a bunch of big time saves to keep the Rangers in the game. Then, at the 12:49 mark of the period, and after having about 7383838393 of these opportunities as a forward this season, Smith forced a turnover, streaked to Murray and beat Murray top shelf. Welcome to the twilight zone!!!
Here's the goal:
The extra effort from Brendan Smith gets the #NYR back level with the Penguins! pic.twitter.com/vbsflDrRMc

— MSG Networks (@MSGNetworks) April 6, 2019
The "elite" Brendan Smith folks! 1-1!
As the game wound down in the first period, the Rangers once again held their own and played up to the level of their competition. Georgiev continued to make save-after-save. With 1:45 left, Georgiev stopped Hornqvist on a good attempt. Then, after the faceoff, the Rangers got a break when Letang erred on a two on one. Right after that, Murray would stop an all-alone Mika Zibanejad. Some good breaks and saves from both goaltenders here, with under two minutes to go in the period.
At the end of the first, we remained tied at 1-1.
In the second period, I must mention two things. Red-faced Sam Rosen announced that Skjei will be playing for Team USA in the IIHF World Tournament. Also, as my buddies @Fixxser and @Whalepack have pointed out all season, Rosen has had a tough time saying "Namestnikov". In fact, it might be easier for Rosen to spell Namestnikov than to pronounce it. Instead of saying "Namestnikov", Rosen has been saying "Domestnikov" all season.
In what I found humorous, because of my buddies pointing this out all season, Namestnikov would get a good look early into this period. Sam Rosen, who seemed like he woke up out of a drunken stupor, immediately belted out, "DOMESTNIKOV!" When things like this are entertaining, you know it's been a long season!
The first 3:20 of this period saw the Rangers take two penalties, both occurring after dumb cross checks. Shattenkirk would take a penalty 30 seconds in. The Rangers would kill it with ease. In fact, the best scoring attempt came from Marc Staal, of all people.
After killing the Shatty penalty, Lindgren committed the same infraction. The Penguins PP was a little better here, but Georgiev was just as good. The Rangers PK went 2-2 and had to do this PK work early in this second period.
The Penguins basically dominated this period and the puck. It just felt like most of the period was the Penguins getting the puck, Georgiev making the save, the Rangers having trouble to clear the puck and then rinse, wash and repeat.
From an offensive perspective, the Rangers didn't do much. With Georgiev standing on his head once again, this game remained tied after two periods, at 1-1. What Georgiev has done this season has simply been amazing.
After forty minutes, we only had two goals. 23 minutes later, we had five more goals on the scoreboard.
The third period started off like many other periods this season – the Rangers couldn't get a clear. After a sustained attack, Nick Bjugstad would finally get one past Georgiev at the 2:28 mark. 2-1, bad guys.
At the 5:23 mark, Brendan Smith would put the Rangers on their third PK of the game. The Rangers were successful here, as they shut down the league's fourth best PP for the third straight time in the game. The saves Georgiev made here kept this a one goal game.
With this game hitting a molasses moment, Joe Micheletti went on his end of the season thank you tour. Not thanked in all of this? Me! Here's what I said at the time:
All these Micheletti thank yous and he didn't thank me for my photoshops this season! #nyr pic.twitter.com/yXvfi11llR

— BlueCollarBlueShirts (@NYCTheMiC) April 7, 2019
After Micheletti spent 5 minutes thanking everyone from the senior producer to the popcorn vendor, Brady Skjei would connect on an odd-man rush goal. Take a look at the SAY SKJEI KID:
Here's how the #NYR ended up going to overtime with the Penguins! pic.twitter.com/oiPoU4ifnl

— MSG Networks (@MSGNetworks) April 7, 2019
2-2, with under 8 minutes to play.
Immediately after this goal, Lias Andersson got called for a bullshit hooking call at 13:14. For those keeping count, when you count yesterday's game, this is now 6 straight PP calls for the other team. The Rangers didn't get one PP in either of these final two games. Even worse, while the other calls were legit, this call against Andersson wasn't something you would see called in a playoff game.
However, it would be the Rangers taking the advantage, as at 13:50 "DOMESTNIKOV" scored a short-handed goal. Watch the clip above to see the goal. 3-2, good guys.
Worth noting, the Rangers PK finished the season by going 4-4 tonight and scoring a goal. Excellent work.
When Namestnikov scored this goal, the crowd got quiet, as if everyone in the crowd was told that their mother and dog died. However, the silence wouldn't last long, as at 17:25, Neal Pionk decided to take a nap in front of Georgiev and Jake Guentzel would score his 40th goal of the season. 3-3.
To say the crowd woke up here would be an understatement.
With Pittsburgh having all the momentum in the final three minutes of the game, Georgiev was once again thrown into the fire. He would make the saves, which in turn gave the Rangers a point, as he helped forced the overtime. The Tanktards were furious!
In the 3 vs 3 portion of the game, which favored Pittsburgh's elite talent, it would be the Rangers getting the win. After saves made by both sides, at the 2:09 mark, Ryan Strome would score the final Rangers goal of the season and would give the Rangers the win:
Ryan Strome with a laser for the @SUBWAYCanada OT winner! 🎯 pic.twitter.com/mKpqtSyI98

— Sportsnet (@Sportsnet) April 7, 2019
4-3, good guys, your final from Pittsburgh! Worth mentioning – Strome finishes the season with more goals than Mat Barzal of the Islanders.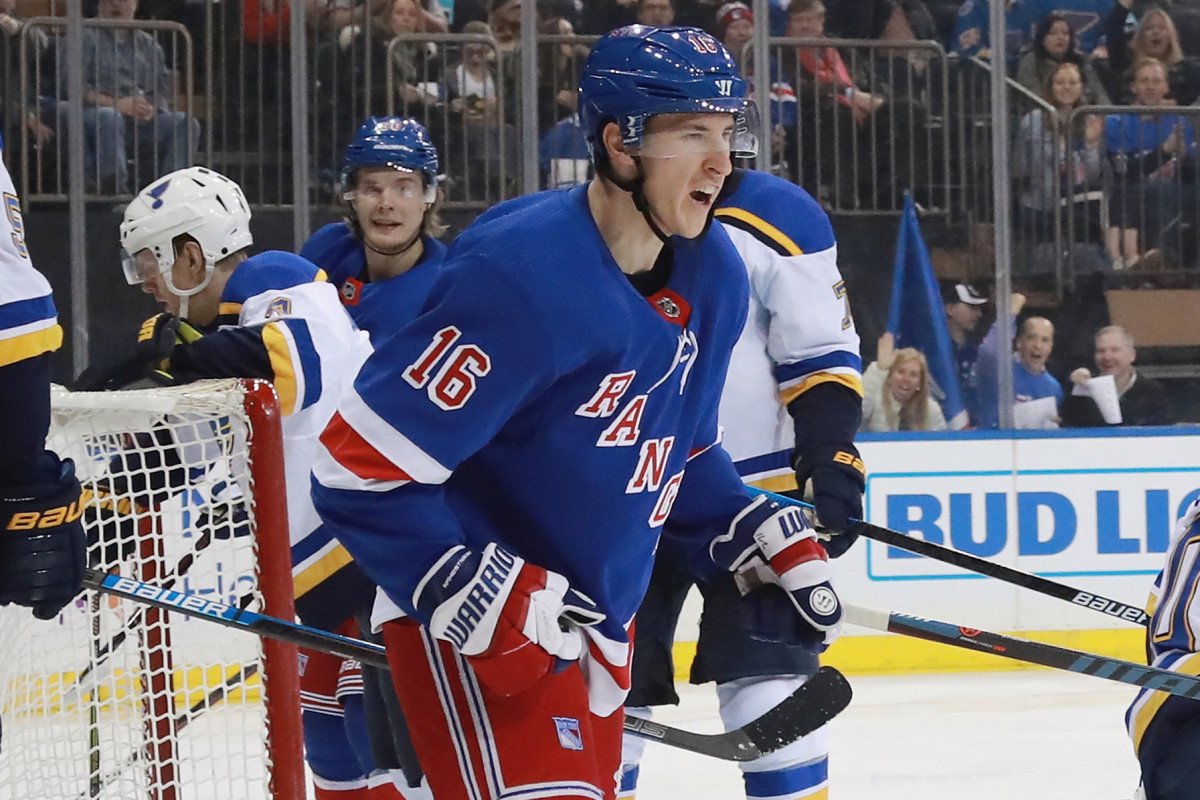 All in all, this was a great TEAM WIN for the Rangers tonight. They never gave up and wound up beating one of the best teams in the entire league. Unfortunately, for some turds, like the Tanktards, they couldn't appreciate this victory.
As I've been saying all season, losing/tanking doesn't guarantee anything. For every Pittsburgh or Chicago that built through the draft, you have teams like Edmonton, Buffalo and countless others. Landing a top pick doesn't guarantee anything.
Obviously, with only four cups in 93+ seasons, it's tough to say that "I'm fortunate to be a Rangers fan." The Rangers are the worst of the Original 6 teams, in regards to winning Cups. That said, in the salary cap era, this is the first time the Rangers ever had to really worry about the draft. That's a good thing. It also means that for the first time ever, I have some vested interest in the ping pong balls.
While I understand losing increases your odds for a better pick in the draft, losing doesn't guarantee a Cup in the future. As a fan, I'm also not investing 246 hours and $10,000+ on tickets, road-trips, merchandise and other bullshit to root for my team to lose.
As someone who has had to listen to some of this fanbase whine about wanting to lose all season, it is obvious to me, that the NHL Draft system needs some major work.
I can't stress this enough – listening to all these twunty fans cry about tanking and rooting for their team to lose tells me that the NHL draft needs a major rehaul. It's not good for business to have fans rooting for their team to lose all season, especially against rivals. Even as the season wound down, you saw half empty arenas, no signs of life with the people that kept going to games, and from a Rangers fan perspective, you had the lead analyst, in Steve Valiquette, promoting losing. What kind of message does that send?
Just like all the ads for gambling, what is Valiquette telling the young and impressionable who watch these games? It's better to lose than to win? What kind of bullshit is that?
And a quick aside here – I would love to know the ratings the MSG Networks got for these games this season. I would imagine everything was down across the board. When promoting losing is a priority, you're telling fans to skip on watching the games. That can't be great for advertisers. Then again, look at the big advertisers during these broadcasts – casinos, fantasy sports, hooker hotels and crack addiction counselors. Great job guys!
I'm going to open Pandora's Box here. This is a topic I'll jump more in-depth into at a future time, but for this blog, I wanted to start some dialogue. The NHL draft lottery needs to be re-worked. You have all these fans of franchises rooting for losses. That's bad for business. Furthermore, bubble teams that tried and failed to make the playoffs, like the Canadiens, the Coyotes and the Wild are all punished for trying. Wild card teams that tried and succeeded to make the playoffs, like Columbus, Carolina and Colorado (Ottawa's pick aside) are also punished for doing the right thing.
I mean let's face it – do any of you guys have Columbus, Carolina or Colorado winning the Cup this season? They fought to make the playoffs, but most likely, all three of these teams will be bounced out in the first round.
Here's my radical suggestion – go roulette with the NHL draft lottery, but add two tweaks. What I propose is this:
— All 31 (soon to be 32) teams enter the draft. The four worst teams in their respective divisions are excluded from landing the number 1 overall pick. That means these cellar dweller teams will have to compete for the right to land the number one pick.
— The "Final Four" teams, as in the four teams that make their respective Conference Final, are also excluded from the landing the number 1 overall pick.
In essence, I'm eliminating socialism from the NHL draft lottery. 24 teams will have a shot at landing at the number 1 pick, which will make the draft lottery more exciting. This system will also punish the weak and discourage tanking. GM's will be held to a higher standard. It also ends the stupid tanking slogans, such as the one from this season, which is "LOSE FOR HUGHES".
This is a topic that I will expand on at a future date, but rewarding teams for failing is what's wrong with America. This is participation trophy bullshit and should be eradicated from sports. If teams suck for an extended period of time, it's the fault of the General Manager and the front office. No one should be rewarded for losing. This would also force more competitive games down the final stretch of the season.
Again, I plan on going more in-depth on some of these topics in the future weeks, but I just wanted to throw some stuff out there and hear the feedback.
When it comes to Panarin, a player that Steve Valiquette and many others are white-knighting for, if you think the Rangers need to keep on losing to gobble up draft picks, then why would you sign Panarin? Panarin, in theory, would only help you win, which defeats the purpose of "tanking". Furthermore, unless Panarin is like Henrik Lundswiss, and only cares about money, why would he sign with a team that wants to lose?
Again, this blog is very long, and I plan on talking about this topic in-depth later on. That said, I'm for Panarin, as long as the money isn't too ridiculous. After all, Columbus just eked into the playoffs and it's highly likely that Columbus gets spanked in the first round again. The talent around Panarin is much deeper in Columbus than it would be right now in NY too. So I gotta say here – is $10M, $11M a season, for an extended period of time, really your best bet?
To me, what all these Tanktards and everyone else is omitting is the fact that Alexandar Georgiev was light years better than Lundqvist this season. However, Georgiev didn't get much action until the Rangers were basically out of playoff contention. I think you can argue that if Georgiev and Lundqvist flip-flopped their playing time, with 42 one-goal games this season, maybe the Rangers could've been a playoff team.
I truly believe, that if Lundqvist is no longer the major priority of this team, that the Rangers can make a run at the playoffs. Georgiev will only get better. There is money to spend in free agency. Kravtsov will be coming over. Buchnevich will get better. Zibanejad, as long as he can stay healthy, should maintain the level he's at. And who knows, maybe the Rangers do get a good player in the draft.
Seriously, for all "LOSE FOR HUGHES" shit, the Rangers drafted Kravtsov with the 9th overall pick in 2018. Kravtsov seems to have potential. Just because you don't land a number 1, a number 2 or a number 3 pick, that doesn't mean you're dead. You can argue that amassing picks and building a core is more beneficial. For the Rangers, with guys like K'Andre Miller in the system, time will tell. There's also the chance the Rangers land the much ballyhooed Adam Fox.
Bottom line, the Rangers have a cupboard, and isn't it exactly bare. You also have to like what you've seen from the kids this season, like DeMAGAngelo, like Lemieux, like Chytil, like Buchnevich, like Georgiev, like Lindgren, and to a lesser extent (because he's not a kid really) in Ryan Strome.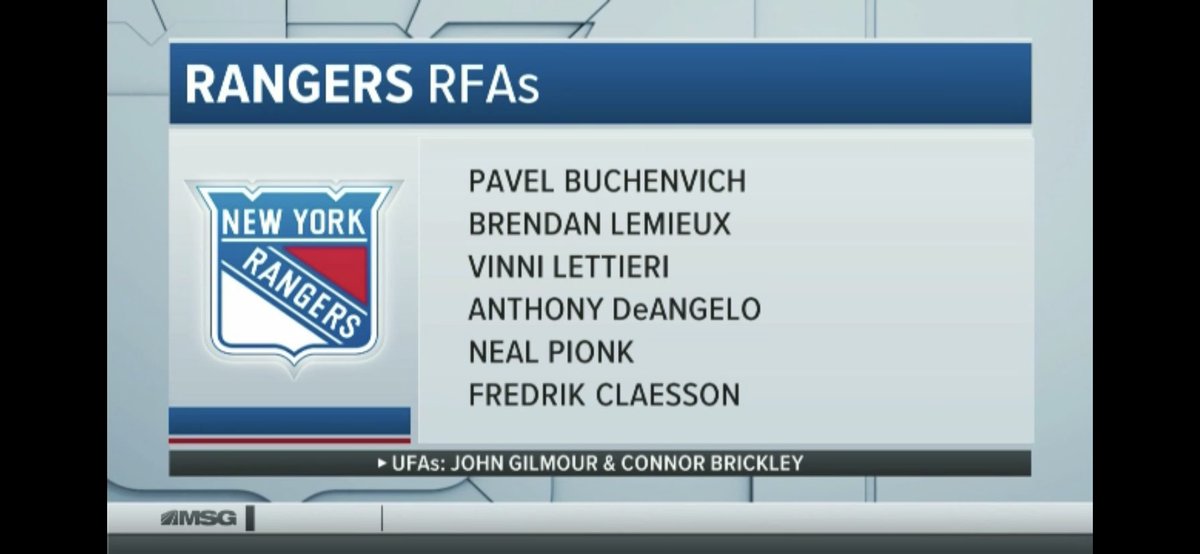 When you look at the above graphic, the Rangers have two UFA's this year. I think the Rangers move on from both Gilmour and Brickley. Neither are going to make or break the franchise.
When it comes to the RFA's, I think it's a no-brainer that Buchnevich, Lemieux, and DeAngelo are all retained. Lettieri, as much as I like him, is a question mark. With a slew of defensemen in the system and with money to blow in free agency, I think the Rangers can move past Pionk and Claesson too. Of the two, I think it's likely the Rangers don't give up on Pionk but do say goodbye to Claesson. Losing Claesson would be no major loss. When it comes to Pionk, as I've said all season, I just think he hit a wall and never had a chance to catch his breath.
I truly believe the Rangers will over-achieve and be a playoff team next year, as long as the team realizes that the Lundqvist era is over. I have wanted this loser off this team for four years now. Now, no team would take his contract or trade for him. In a perfect world, Lundswiss retires, but he's a money hungry bitch, so he isn't walking away from a guaranteed $17M. As we've seen in this season, he has no problem watching his Hall of Fame numbers take a beating. There's no pride there. As it's always been, it's only about the money with him. If it wasn't, he would've left last season. Money > Cup for Lundqvist.
This 2019 off-season will be huge for the Rangers, as they move on to the future. There is so much turnover in this league, that I believe, that come this time next year, the Rangers will be a playoff team. After all, who had the Islanders making the playoffs this season?
I think the Rangers are moving into the right direction. They have the youth. They have money for FA. They have a lot of draft picks. The biggest decision to make is what to do with Chris Kreider. Do you move him now, when you will have more suitors and could get a better package? Or do you roll the dice, hope that Kreider stops the invisible man act and can be part of a playoff contender? It's another tough decision for Gorton.
Of course, in a perfect world, Quinn finds suitors for Smith and Shattenkirk. I think we all know this and can agree.
As far as this win over the Penguins tonight, I was happy with it. I don't know how games from now can carry over to games from 6 months from now, but it gave some of these kids a taste of what winning is like. That taste can be addictive.
Moving ahead, I briefly touched on some topics tonight, topics that I plan on going full boar with on later blogs.
As far as this site goes, I'm not going anywhere. There's so much to talk about, as this really is the biggest off-season in the history of the Rangers. What happens in these next few months will dictate the future for many years.
Here's what I have planned for you readers in the coming days:
— 2018-2019 NYR Final Report Card
— The Draft
— Free Agency
— NHL Playoffs Predictions & Preview
— Delorean Blogs
— Book Reviews
— and much more.
At this time, if you haven't already, I suggest checking out the right hand of the site and hitting the subscribe button. I don't have set times to post blogs. Sometimes I post three at once. My writing time coincides with my work schedule, so if I have time, I'll go crazy and post content. If I'm super-busy, there could be a lull for a few days. However, in the coming weeks, I plan on getting a new blog done every two days, schedule permitting.
As I put the finishing touches on this blog at 1:30 am on Sunday, April 7th, I am now officially on the Tampa Bay Lightning bandwagon for the next two months. A Bolts Cup win gives the Rangers another first round draft pick, perhaps a pick that could be packaged to move up further in the draft. Plus, a Bolts Cup win means five more of Hank's ex-teammates would have a Cup. Nothing would please me more than seeing Callahan, McDonagh and Girardi pose with the Cup, while Hank plays for a medal designed for young players.
As I head home here, I thank you all for reading and sticking by this blog during a crappy season. I'll be back soon enough.
As always, win or lose…
"LET'S GO RANGERS!" (And Let's Go Bolts!)
Sean McCaffrey
BULLSMC@aol.com
@NYCTHEMIC on tweeter