Greetings and salutations everyone and welcome to another blog here on BlueCollarBlueShirts.com. I know I said this last time, but I promise to bring the updates a little bit more frequently than I have been doing this summer. In fact, as mentioned on my last blog, I have finally finished my movie reviews on "Tough Guy: The Bob Probert Story" and "Goalie". Those blogs will be posted later on this week. To be the first to read those reviews, you can subscribe to this blog by clicking the following button: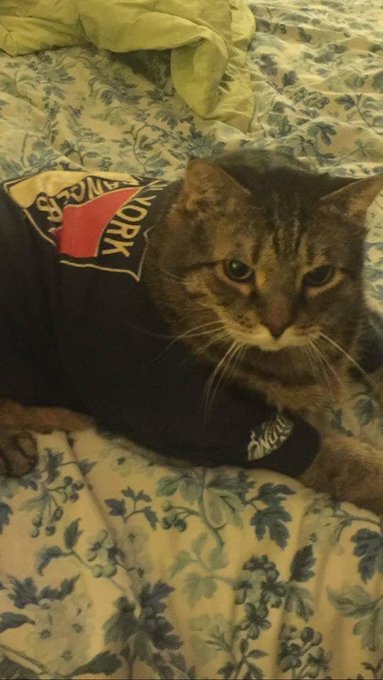 During the course of this blog and on my social media pages, I've shared pictures of my cats. While no pet owner would like to admit it, when it comes to playing favorites, FATMAN was my favorite cat. He had the personality of a dog. If I was doing this blog, he would lay by my feet. If I was watching a Rangers game, he would sit next to me on the couch. When I was watching the NHL Network in bed, he would lay next to me. When I woke up with the TV still on, he would still be laying next to me. If you're a pet owner, I don't have to expand here – pets are family. They are the only things we see all the time in our house-hold.
At 18 years old, in his life, Fatman survived an amputation, two cancer scares and a hyper-thyroid issue. Unfortunately, he came down with a breathing disease and tumors, and after using many of his nine lives, he couldn't get over this. At 18 years old, I know I was fortunate to have him in my life for such a long time, especially with what he went through. For me and Danielle, while we cherish the good times we had with him, losing him is a painful ordeal.
Fatman lived a great and long life. Unfortunately, as a pet owner, the worst day in owning a pet came for me this past Friday – having to make the humane choice to put my pet down. It's a decision, that all of us pet owners, will make one day. It's always the right decision, because no one wants an animal to suffer, but it's always the hardest & most emotional decision as well.
Since this is the internet, and cat pictures are KING, (more than Lundswiss), let me share a few more pics of my deceased buddy: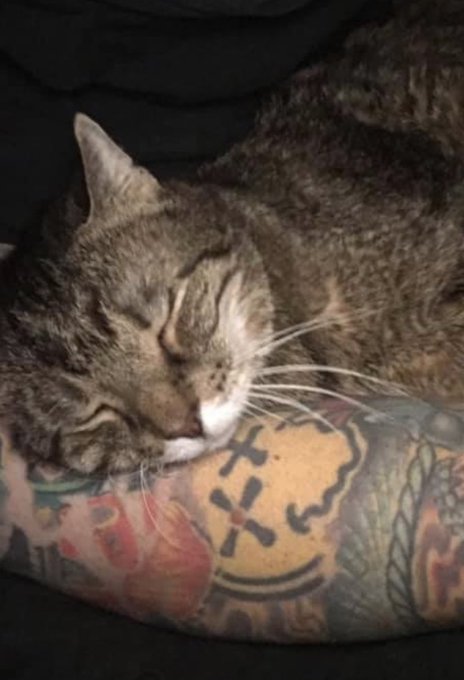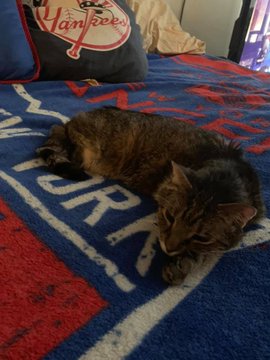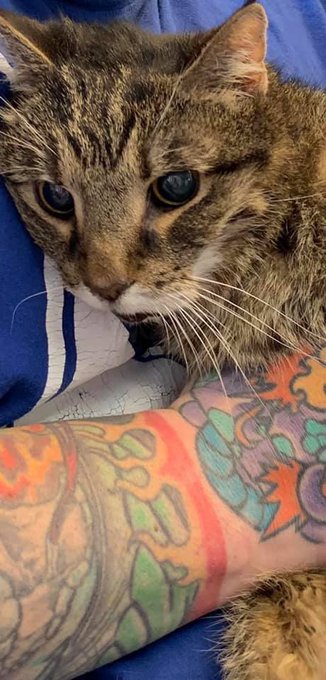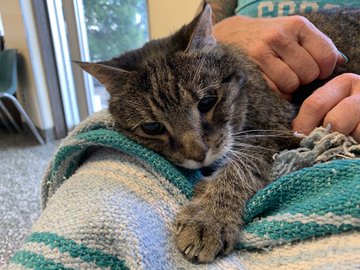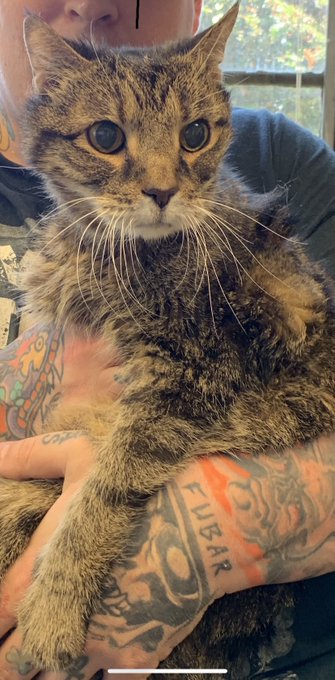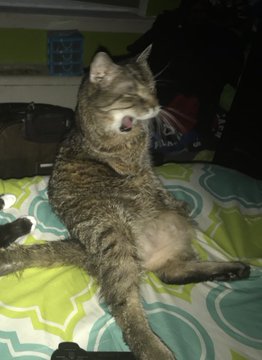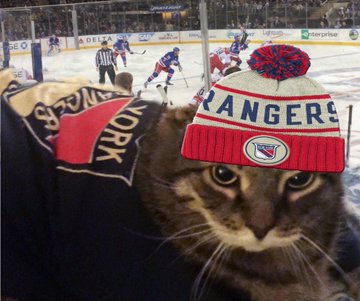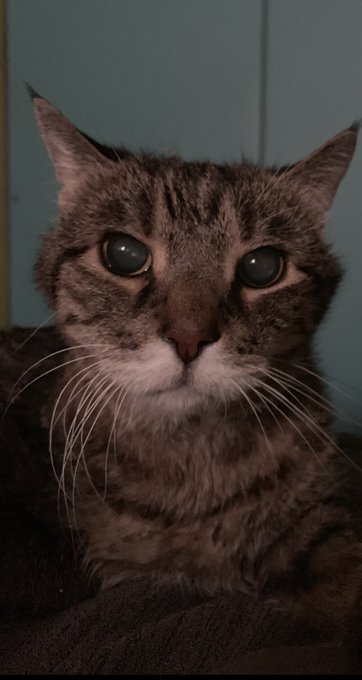 In the past, I have written about the struggles Fatman overcame. I thank you all that wrote in with your stories of pets and your ordeals. As pet owners, we are a dedicated group of people.
For me, this is the second cat I lost in two years. Fatman's sister, Mookie, was 16 years old when she passed.
Currently, here are my two pals, Boogie (16 years old) and Sabrina (9 years old):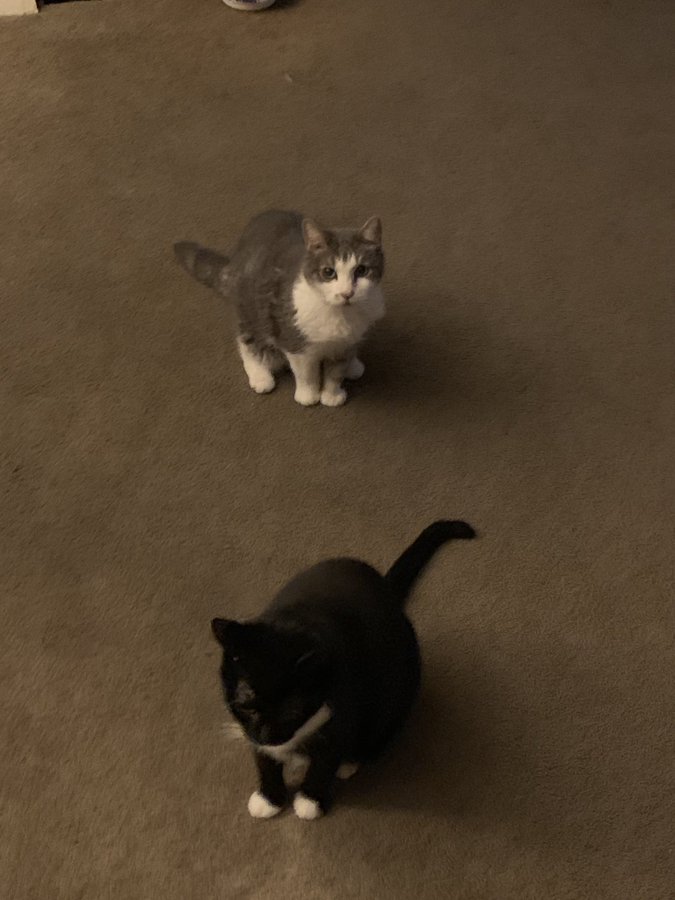 All my pets are rescues. I've said it before here on this site – I'm a huge animal guy. If you ever want to get a pet, please go to an adoption or rescue agency. Never frequent a puppy mill or a pet store, who try to sell animals for profit. There are so many animals who need a home that you can get from a rescue/adoption place.
At this time, I'd like to thank everyone who reached out and shared their condolences with me. If you have a pet, you know what this time is like. While time is a healer, when a pet lives this long, we remember the unique good times and memories that our pet provided us.
I just wish FATMAN saw a Rangers Stanley Cup victory. RIP FATMAN! You were the best!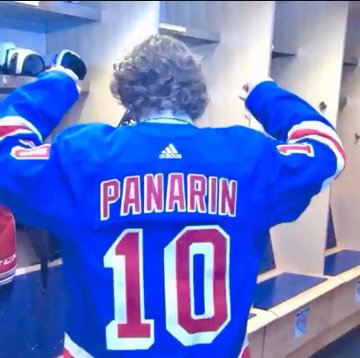 That about wraps up this latest manifesto. Just a couple of random thoughts before departing here:
— Did Daya die in the series finale of "Orange is the New Black?"
— Does anyone really believe that Hopper died in the season 3 finale of "Stranger Things?"
— Will EA's NHL series ever update the graphics or gameplay? All you have to do is a cross ice pass for a goal. No goalie can stop it.
— Anyone looking forward to Madden 20 this Friday?
— Is Tampa's Cup window closed, especially with Tampa giving Vasilevksiy a monster contract?
— How long does Arizona have left in the NHL, especially with a new owner?
— Shout-out to the "THREAD" and I hope Helms gets the help he needs!
— After sacrificing my summer to this job, I can't wait for my road-trips. That said, if you need someone to man a concrete pump, give me a shout earlier than 8PM Eddie S.! Jajajajajajajaja!
— Who gets the Calder – Kakko, Hughes or someone else?
— If you're reading this, "Shut your five-hole" Bill M.! "Let's talk about pooing!"
— How much do I have to pay for a Vinni Lettieri rookie card? A Georgiev rookie card? A Shestyorkin rookie?
— Will the Rangers ever do right by the Frank Boucher family?
— Congrats to JEFFREY!
— Will JD force the MSG Networks to bring back Ron Duguay?
— Is there a better follow on twitter than Donald Trump? How long before @Fixxser pays him to do a CAMEO?
I'll be back later with two different movie reviews. I also want to get a few book reviews up and a Delorean blog up this summer.
I'm expecting the Rangers to make a cap move between now and Wednesday. If it happens, I'll get a blog up about it. Make sure to subscribe, as flooding social media to promote a blog at times is a taxing task!
Also, stay tuned for a URL change to this blog. It's time to move on from the DOINOW name and officially go with the BlueCollarBlueShirts.com URL.
As always, thanks for reading and…
"LET'S GO RANGERS!"
Sean McCaffrey
BULLSMC@aol.com
@NYCTHEMIC on the tweet tweet