Greetings and salutations and welcome to another blog here on BlueCollarBlueShirts.com. On Tuesday night, in front of a MSG crowd that was trying to get into the "Guinness Book of World Records" for the most amount of people gathered in one place without making any noise, the Rangers dropped a 1-0 decision to their division rivals, in the Philadelphia Flyers. For the Rangers, they are now 0-3 this season against the bottom-of-the-cellar Philadelphia Flyers. Even worse, unlike the two previous losses to the Flyers, this was a game that the Rangers should've easily won.
In the Rangers first game in ten days, the Blueshirts started off slow, gave up a quick goal, but would then rebound and bring the fight to Philly. Oskar Lindblom wouldn't know it then, but his goal at the 100 second mark of the first period would be the lone Flyers goal and the game winning goal of the contest.
After Lindblom's goal, the game turned into a goaltenders duel, with the Rangers waving their swords more often than the Flyers. However, the Flyers 19th string back-up goalie, Anthony Stolarz, who previously gave up 13 goals in his last three starts, would go on to pitch a 38 save shutout for the goaltending anemic Philadelphia Flyers. It's a script Ranger fans have seen before, as some unknown schmuck, a schmuck who will probably be playing in West Bumblefuck, Nova Scotia within three weeks, had the best game of his career on Garden ice.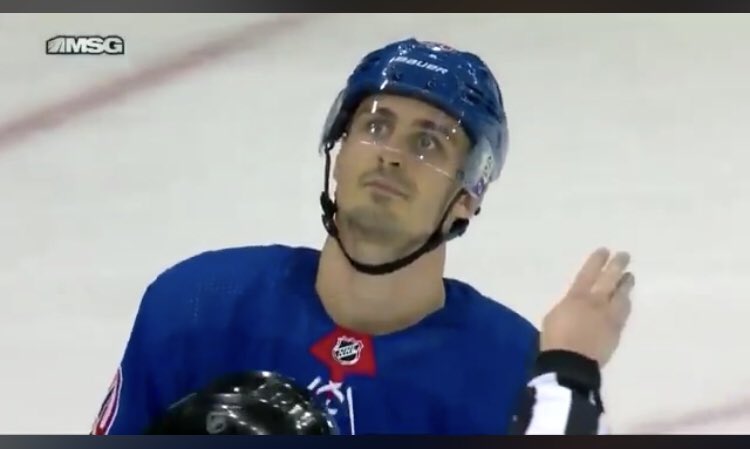 During the Rangers bye week, I posted three new blogs. In those blogs, I also included the latest Rangers news and notes, so in case you missed the Zuccarello & his funky feet story, and anything else, you can find all those blogs below:
---
---
---
---
---
After their mandatory bye week, the Rangers knew that for this game on Tuesday night, they would be without Mats Zuccarello. They also knew that they have Kevin Hayes back. With Hayes back and Zucc out, the Rangers had 12 healthy forwards, just like they have had for all of January, sans the first game with the Penguins.
However, before getting into the main event story, let's get the smaller story out of the way first. Neal Pionk returned to the team for this game. With Freddy Claesson still out, this gave the Rangers 7 healthy defensemen.
As mentioned in my blog from yesterday, that meant that Ryan Lindgren was the odd-man out, as he currently is in Hartford. Again, it is my opinion that David Quinn and the Rangers lied to Lindgren. After all, it was Quinn who publicly stated that Lindgren's call-up wasn't an injury-related call-up and that Lindgren could remain with the team based on his play. As I said yesterday, the Rangers were 3-0 with Lindgren and Lindgren played well. What did he do to deserve to stay in Hartford?
With Pionk back, defensively, Quinn rolled out the following:
FIRST PAIR: Skjei/McQuaid
SECOND PAIR: Staal/DeAngelo (The MSG Networks really made sure to hammer home how great DeMAGAngelo has been with Staal.)
THIRD PAIR: Pionk/Shattenkirk
And oh yea, Brendan Smith, the reigning and defending champion on "The Scratch List of Quinn", dressed up as a seventh defenseman.
Why were there seven defenseman dressed tonight? Simply put, head coach David Quinn is fed up with Pavel Buchnevich.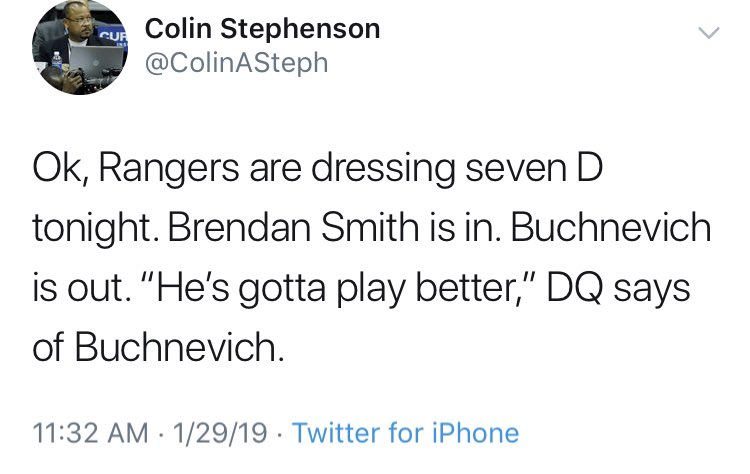 At 11:30AM Tuesday morning, David Quinn told the Rangers media that Pavel Buchnevich would not play in this game and took shots at Buchnevich's play. Something must've happened between Monday's practice, where Buchnevich took his normal fourth line rushes and between 11:30AM on Tuesday. Smith was originally going to go back to his usual ass-indented chair in the press box, but Quinn threw this curve ball instead.
In my opinion, I really don't give a crap if Quinn scratches Pavel Buchnevich or not. The ONLY criticism I have about this move is that quite frankly, it makes no sense. I understand that Quinn wants to punish Buchnevich and send a message, but at what expense? If Quinn is going to scratch the crybaby commie, Quinn has every right to do so. That said, with 10 days off, you have to assume it was going to take a bit for the Rangers to find their legs in this game. Why put your team down a man? Furthermore, with all the time off, what if someone cramped up and couldn't go? You would go down to 10 forwards. (And that's what would happen, more on that below.)
If Quinn was going to scratch the intoxicating malcontent, that's fine. However, I truly believe that Quinn should've called up someone from Hartford. Yes, you know my spiel about Vinni Lettieri and how Lettieri is lighting it up in Hartford, but yeah, this would've been a perfect opportunity to bring up Lettieri. With Zuccarello out, this could've been a good time to test my "Lettieri would put up points if he was on the second line" theory.
Instead, Lettieri or no Lettieri, Quinn didn't look to Hartford. He asked his 11 forwards to do the job of the normal 12. Quinn would've got away with it too, if it wasn't for that meddling kid goalie, in Anthony Stolarz.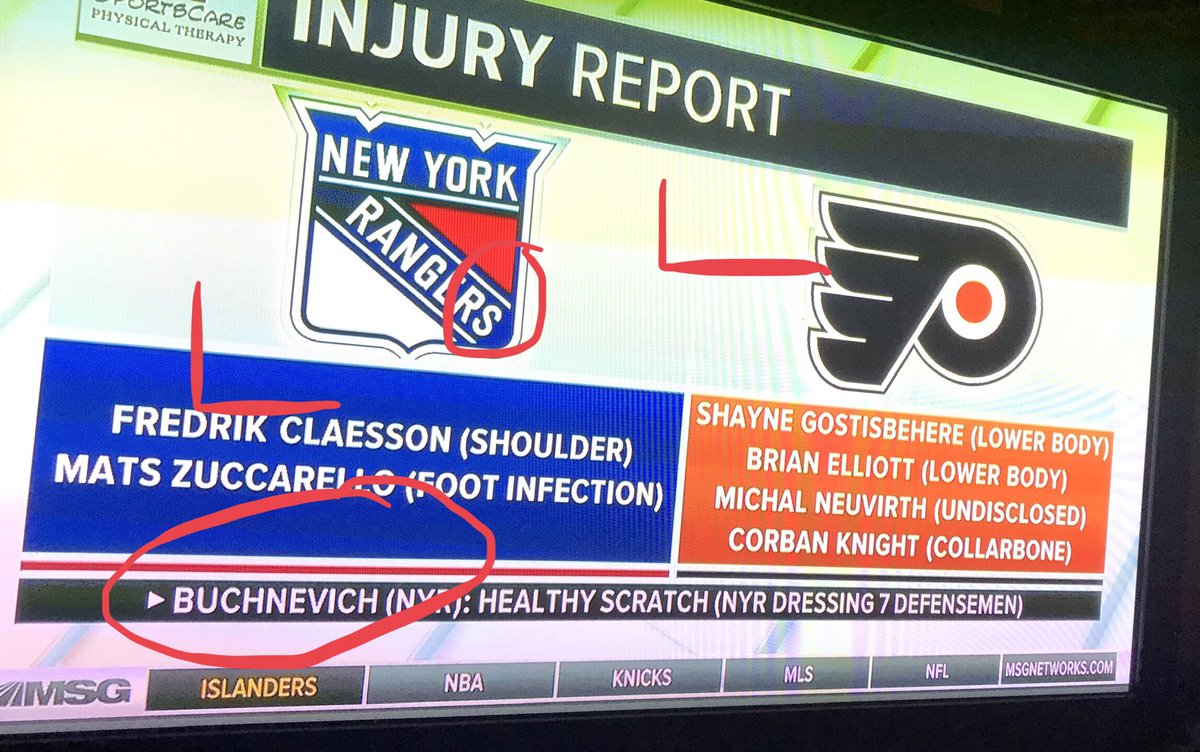 In case you don't follow Ranger fans on social media, there are three topics that are debated about with much anger, passion and sometimes, hypocrisy.
The number one argument is about Lundqvist. You know why – the contract, he's overrated, he can't win a Cup, etc. I assume you know my take on this topic.
The number two argument is about Pavel Buchnevich. Some fans, like the ones who make charts all day and have to be told to brush their teeth & wash behind their ears from their mother, absolutely love Buchnevich. Joe Unfortunato, of the spyware riddled Blue Shirt Banter website, refers to Buchnevich as "intoxicating." On a side note, can you imagine watching a game at a bar with any of the Banter people? Do they jerk off with T-Squares during intermission? Are they even old enough to get into a bar?
And let me add here – I've seen plenty of Ranger fan gatherings over the years. Of course, I'm biased to the Blue Shirt Underground Radio guys and to Dancin' Larry. I like those guys and I've had fun at those parties. That said, I've seen pictures and have heard stories about the Ted/NYR Road Trip Guy parties, the I Am A Ranger/Jeanine parties, We Bleed Blue/Hudson Station parties and other parties. I've heard nothing but good things about those events. When Banter had their party, there were 10 people there and they all talked graph paper and protractors. As the Great Donald Trump says, "SAD!"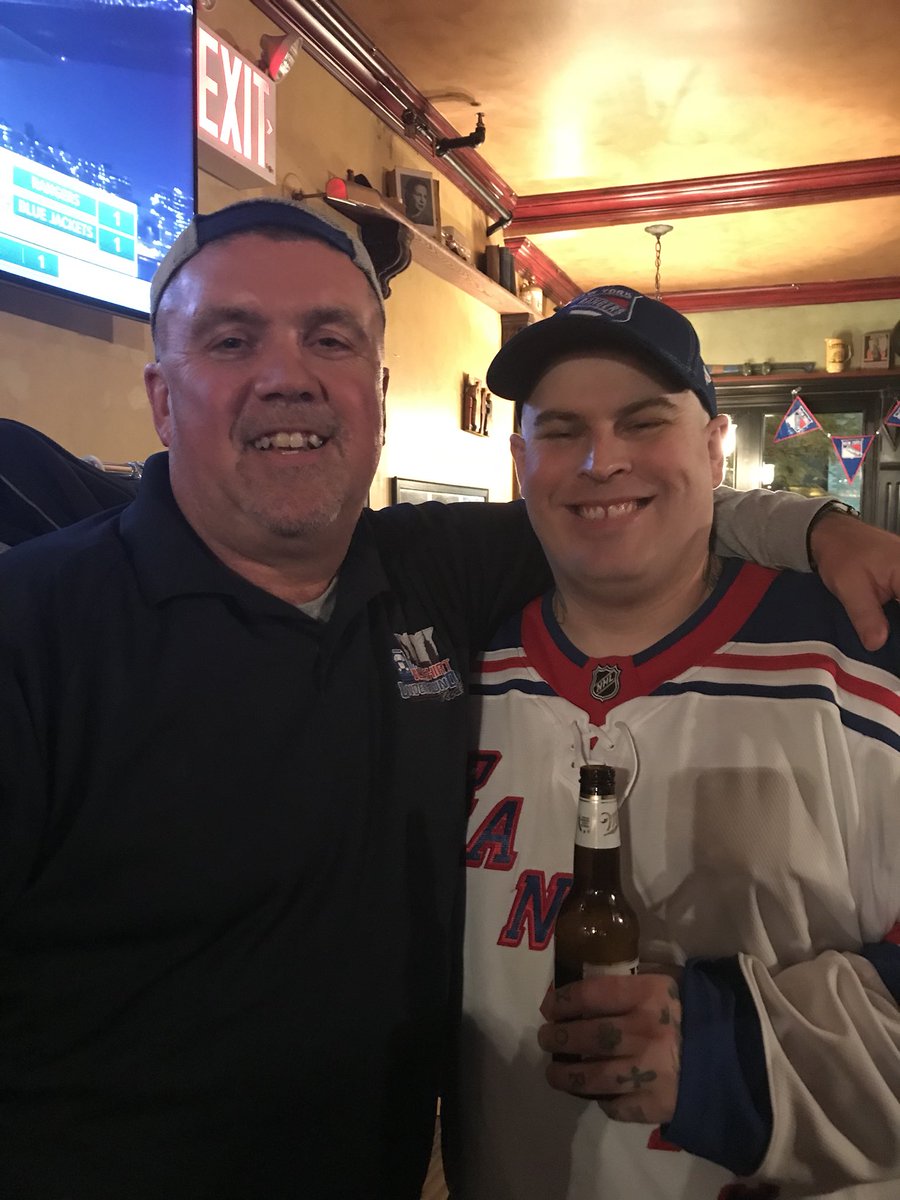 Oh, and do you want to know the difference between all these parties and the Banter parties? Fans of the non-Banter parties know how to kick back, drink beer, have fun, talk shit and not take stuff seriously. I still shudder to think that some momos actually paid $20 to listen to virginal men talk about the charts they made with their new scientific calculator and compass.
And yes, I'm talking from personal experience. I've met people at these parties and bars, and they say, "You're the blog guy who doesn't like Lundqvist!" Five minutes later, we're drinking beers together and laughing. And if you want me to buy the first round, I would rather hear you say to me, "You're the guy who won't shut up about Frank Boucher!"
Other fans, fans who watch & attend games and don't just make charts with data from the games, realize that there is more to hockey than skewing data to suit an argument. These same fans also realize that hockey can be a mental game and that players have to adapt to their coaches & teammates.
For the second year in a row, and with his second head coach, Pavel Buchnevich is not getting the message, nor is he connecting with his coaches. When things aren't going Buchnevich's way, he gets mopey and sulks around like a crybaby millennial, the same millennial who refers to Buchnevich as "intoxicating" & gets his grandma jeans in a wad when people don't agree with his opinions.
To be honest, and I know I'm not the only one, I truly don't care about Buchnevich. What entertains me are these crybabies, the same crybabies who think Lundqvist can do no wrong, and their love affair with Buchnevich. When it was announced today that Buchnevich would be picking splinters out of his commie cheeks, the millennials went as nuts as this lady:
EXCLUSIVE FOOTAGE OF UNFORTUNATO AND EVERY OTHER LOSER WHO MAKES HIEROGLYPHIC VENN DIAGRAM CHARTS ABOUT HOCKEY. I hope the mother of these freaks soundproofed their basements! #nyr pic.twitter.com/87vG3to8tM

— BlueCollarBlueShirts (@NYCTheMiC) January 29, 2019
You see, to these people, because Buchnevich can be made to look good on a chart, to these fans, he's the second coming of Gretzky. Keep in mind, that anyone close to the team, has nothing positive to say about Buchnevich's attitude. Even Dave Maloney, of "The Bleeding Blueshirts" podcast, has been on Buchnevich all season. It also seemed like Maloney really wanted to rip into Buchnevich on today's episode, but he held back, citing that he didn't want to divulge personal conversations.
I also gotta say, what I also found funny in all of this, is when Sam & Joe started off tonight's game by saying "Buchnevich hasn't been playing well." Oh yea? If that's the case, how come Tweedle-Dee and Tweedle-Dumbass didn't say anything during the games they were broadcasting? It's amazing how these two work, but when you're a corporate shill, you have to go with the program or you get fired.
In closing on Buchnevich, I hope he gets his act together, but I don't see it happening. He seems very moody, at least that's what people who know him say. It's not like I know him in person or pretend to, like other Ranger bloggers. I get a kick out of his cult going bananas whenever they feel he was slighted. I also love how these fans start burying other players when they feel like Buchnevich was wronged. They do the same shit whenever Lundqvist bombs. Here's Blue Shirt Banter Defense 101:
News Item: Henrik Lundqvist give ups 7 goals, pulled from game.
BSB Defense: CAM TALBOT IS HAVING A BAD YEAR IN EDMONTON. ANTTI RAANTA IS HURT IN ARIZONA. PAVELEC EATS MEAT, THE HEATHEN!
News Item: Pavel Buchnevich scratched, probably enjoys Karl Marx.
BSB Defense: BRETT HOWDEN SUCKS. CODY MCLEOD SUCKS. BOO NIEVES SUCKS. DAVID QUINN HAS AN AUTOGRAPHED COPY OF "MEIN KAMPF!"
And low and behold, despite me saying that I thought AV should've never been fired and despite me wanting Patrick Roy here when AV was fired, I said at the time that I would support David Quinn and hope for the best. Who would've thought that the pocket protector BSB crew would be the first to turn on Quinn and ask for Quinn's head? This is what happens when you root for the BACK of the jersey, and not the front.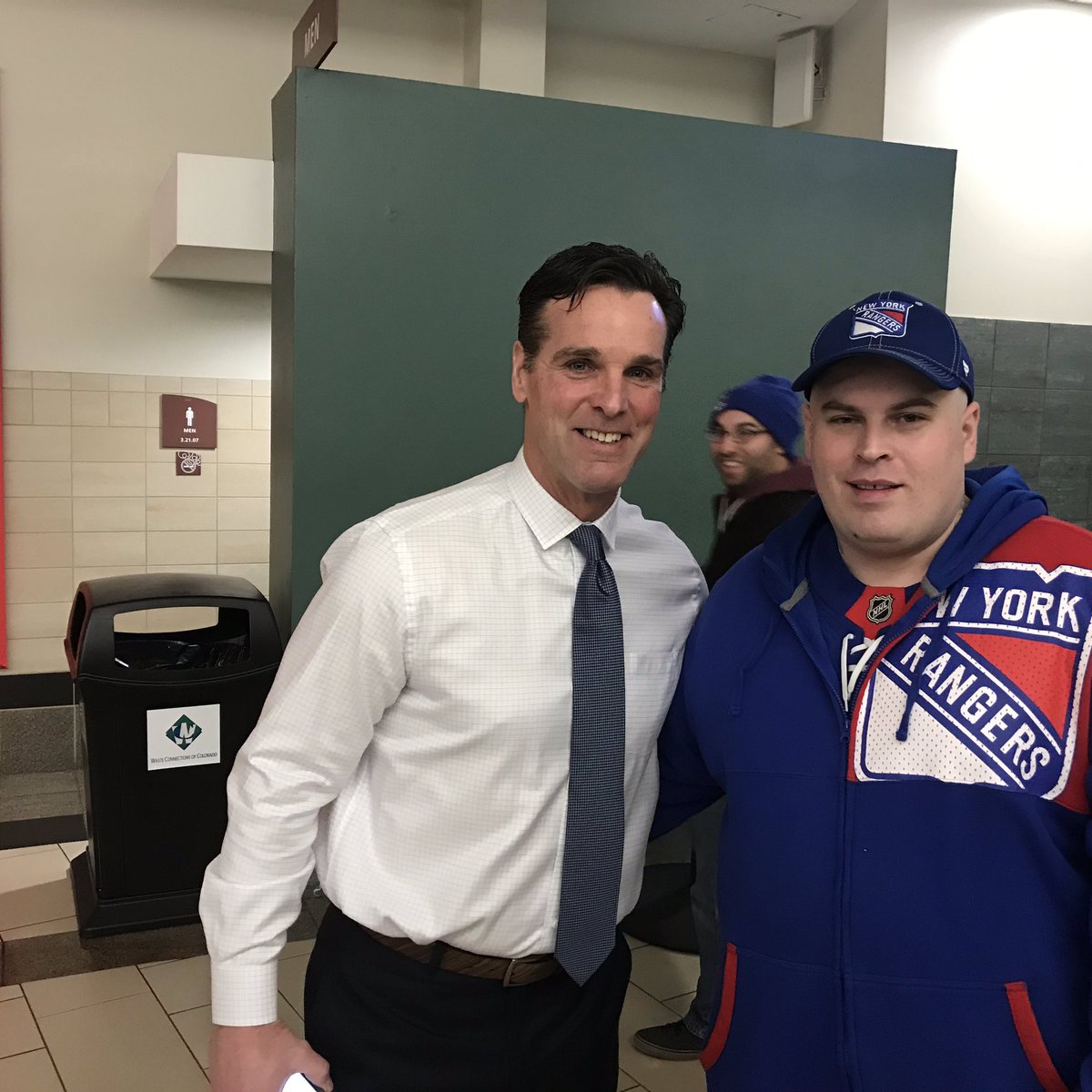 I mentioned that there were three topics that Ranger fans have been bickering about endlessly this season. Lundqvist, Buchnevich and this guy:
I don't want to go on a whole political thing here, because I kind of did that a few blogs ago when talking about Pride Night and how I thought honoring transgender people was a political correctness move by the Rangers.
That said, just as a refresher, I'm a huge fan of American history, voted for Obama twice and voted for Trump. If you voted differently than me, that's fine. I have no qualms with what YOU want to do. To each their own. I have friends and family who hate Trump. I am able to talk to them civilly. However, I do find that on the internet, the anti-Trump people who preach tolerance, acceptance & flowers in their hair, are also the same people to get violent, do the name-calling stuff and look for blood when people don't agree with them.
As an American, someone who loves this country and someone who loves the history of this country, no matter who is the President, I will always support them. Granted, it would've been tough for me if a crook like Hillary won, but if she won, that would've been that, and I would've supported her and hope she did well. To go back a few years, the same would've applied for Mitt Romney, who I absolutely did not like because of his policy on unions and because he believes in magic underwear.
Tony DeMAGAngelo (Credit, as always, to the always-funny & usually on the point @NYRKELSMADS) is despised by Ranger fans just because of his opinions on politics. Of course, these are the Blue Shirt Banter people too. Shocker.
I will be honest with you, I don't give a fuck if a player is a Commie, a Fascist, a Democrat, a Republican, a Scientologist, a Muslim, a Mormon, a Transgender or the Loch Ness Monster – if they can help the Rangers win, then I want that person on my team. As far as where I draw the line, I don't want any criminals, like women or child beaters on my team. However, when it comes to ideologies, creeds, sexual preference and other non-violent character traits, if you can help the Rangers, like Uncle Sam says, "I WANT YOU."
These millennial fans, who think Buchnevich deserves the Hart Trophy but want Tony DeAngelo kicked out of the NHL for not having the same political opinion as them; well they went absolutely bat-shit tonight, when this happened at the game: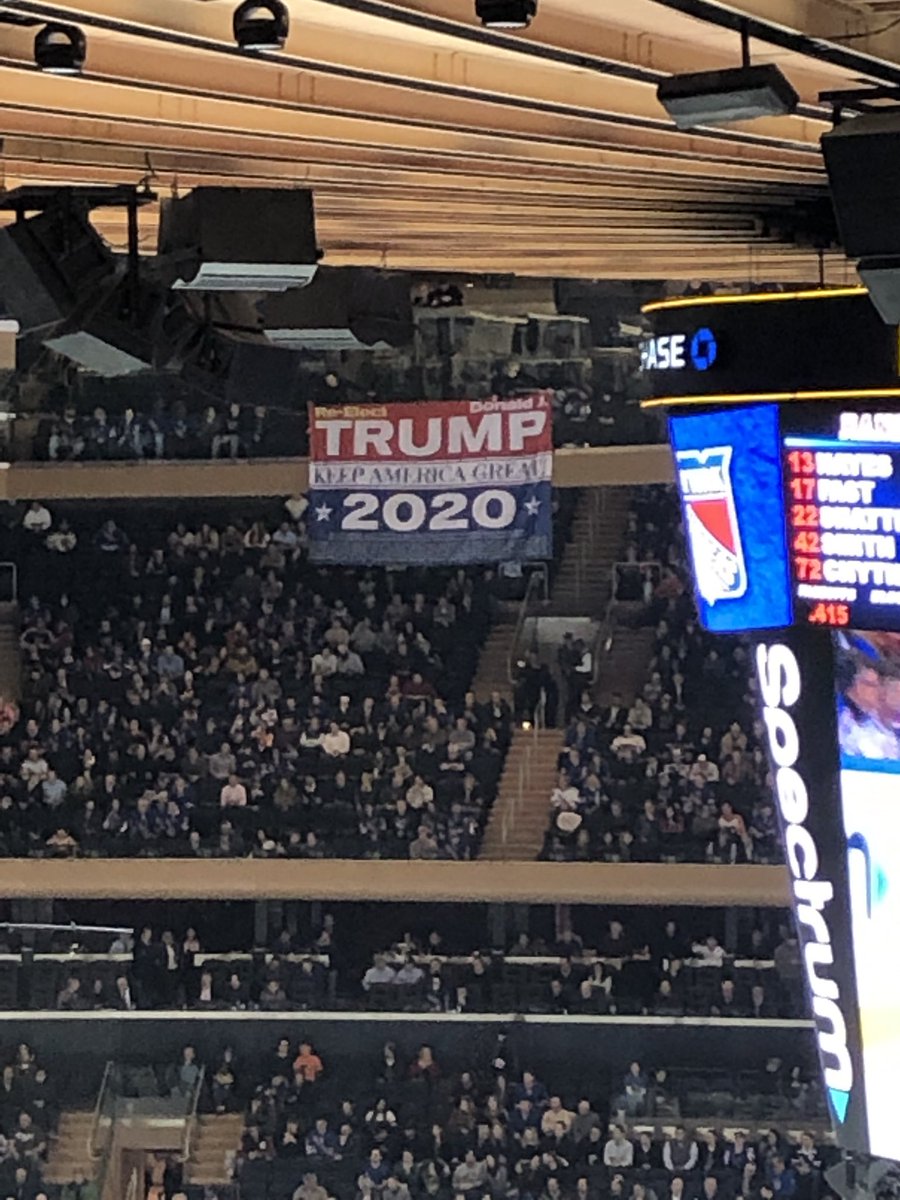 This Rangers season is a fucking mess. To me, this is what I think has happened. The team sucks and the franchise has told you that they will suck for a while. That means the casual fans have ran off a bit. Hockey is already a sport made up of hardcore fans. So with casual fans waiting until the team is good again, what's left is the most hardcore of the hardcore. I don't think that's a secret.
I'm not trying to disparage any Facebook Group, Twitter account, blog, television broadcast, newspaper reporter, podcaster, T-Shirt company or whoever here, but from what I can see and from what I have heard, audience numbers are down across the board. I'm including this blog in that statement too. While I have had some record traffic at some points during the season, traffic overall is down from previous seasons.
(Again, if I wanted to inflate my numbers, numbers that I do not care about, I would just break up these blogs into different pages. However, you know the deal, 10,000 ad-free words for one click. I don't need artificial traffic and this blog is a hobby. Meeting people and talking to Ranger fans is just a perk of the hobby.)
So right now, what's left are the most opinionated and diehard members of this fan base. Even though I think everything Blue Shirt Banter writes is a crock of shit, I don't deny their passion. They just aren't for me. And to be honest, I don't read much of what they write anyway, unless people send me links saying, "Can you believe this crap?" Thanks Mikey for that!
With the most extreme of the extreme fans left, including me, you have all these heated debates and fights. What else is there to do this season? This season is just one slow ride to the NHL draft & off-season. Even sadder, many fans can't even decide what they want.
Case in point, the fans who scream "TANK" and "LOSE FOR HUGHES" are also the loudest crybabies when the Rangers lose. Then you have the whole "Tank" vs "Losing Culture" debate too. It's just a never-ending cycle of people going back and forth. The sad thing is that some people lose sight that everyone has the same goal – for the Rangers to win the Stanley Cup.
The best/worst part about all these passionate debates? If you don't agree with some people, you know what that means? That means YOO R A FAYKE FAN! So to all you Lundqvist hatin', Buchnevich despisin' and Tony DeAngelo lovin' sons of bitches, TERN IN UR PHAN KARD!
Hey – at least in a down season, there's plenty of entertainment. You just gotta know where online to look for it!
It's so funny how Donald Trump became the worst possible person imaginable, AFTER he won an election. Again, there is no point going deep on this, because no matter what I say here, I'm not going to sway your personal opinion one way or the other, but guess who isn't a New Yorker? Guess who isn't a Rangers fan? That would be Hillary Clinton.
Oh – and if Donald Trump ever owned the Rangers, this team would've won a Cup. Glen Sather, YOU'RE FIRED!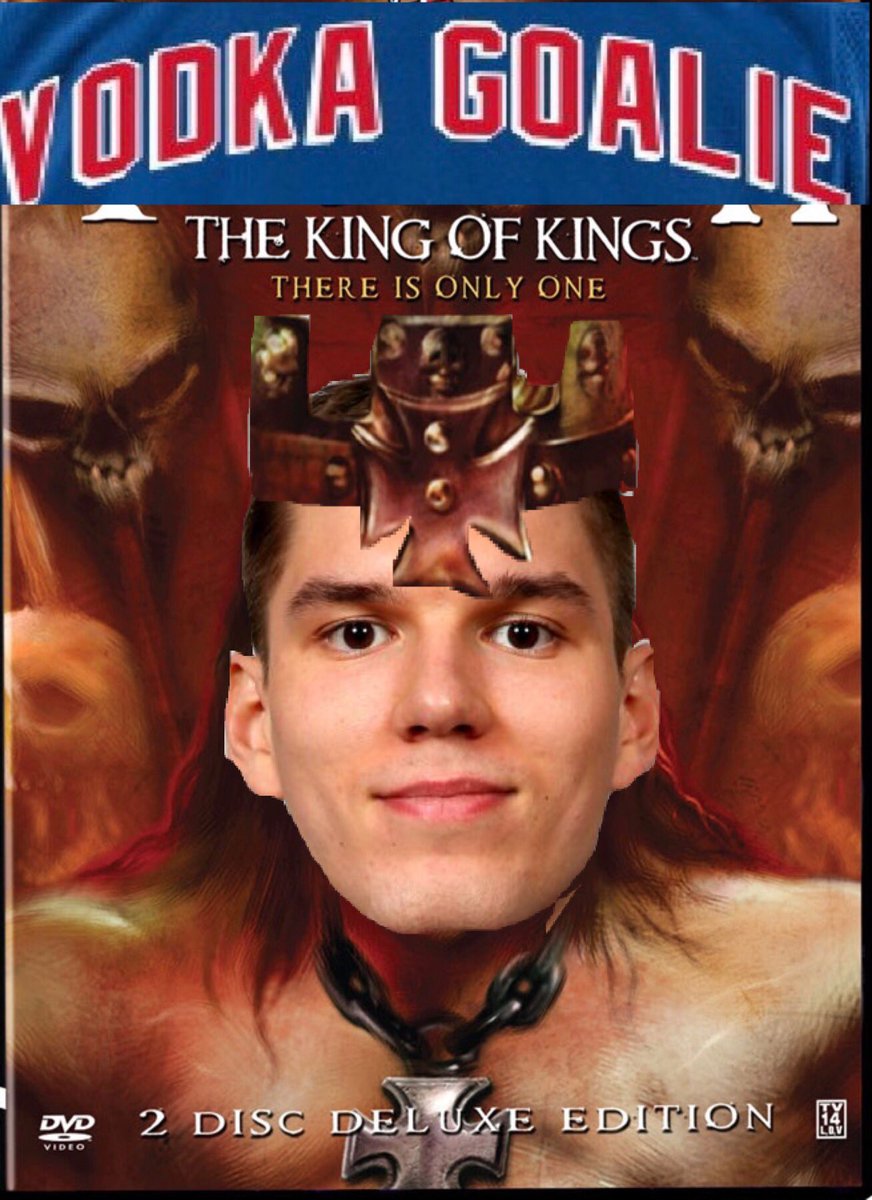 When I spend so much time on other topics, it tells you how this game went tonight!
Anyhoo, I already got into the defense and who was in net tonight.
Forward wise, David Quinn went with this:
FIRST LINE: Kreider/Zibanejad/Namestnikov (Namestnikov took the place of Zucc & his freaky ass feet.)
SECOND LINE: Chytil/Strome/Fast (Would Ranger fans be opposed to seeing Strome here next season?)
THIRD LINE: Howden/Hayes/Vesey (Howden started on the wing for the first time in his career, which is more about how much Quinn wanted to punish Buchnevich, than anything else.)
FOURTH LINE: McLeod/Nieves (Other players skated as a spare with this duo, and it seemed like Hayes & Namestnikov took the brunt of it, especially when Howden would go down in the first period.)
And finally, before getting into the game review itself, let's go to the gambling section of the blog. Here's what I said before the game:
Tough one tonight, with both teams off from break. Rolling the dice and I will go UNDER in a game of mistiming. #nyr pic.twitter.com/67ntvXyKHI

— BlueCollarBlueShirts (@NYCTheMiC) January 29, 2019
With a 1-0 score, I now go to 19-6-1 on the season with my over-under predictions. To be fair, I was expecting a 4-2, or 3-2 Rangers win type of game, and not a 1-0 Flyers win. But hey, a win is a win and if you're a gambler and following my predictions, you're cleaning up this season!
ESPN.com box score time:
SCORING SUMMARY:
1st Period
1:40

Oskar Lindblom

(6)

Assists: Sean Couturier, Jakub Voracek

1
0
2nd Period

No Goals Scored
3rd Period

No Goals Scored
PENALTY SUMMARY:
1st Period
8:27

Travis Sanheim:

2 minutes for Tripping
2nd Period
4:30

Marc Staal:

2 minutes for Interference

12:06

Christian Folin:

2 minutes for Tripping
3rd Period
3:01

Boo Nieves:

2 minutes for Roughing
GOALTENDERS:
| | | | | | | | | | | |
| --- | --- | --- | --- | --- | --- | --- | --- | --- | --- | --- |
| SA | GA | SV | SV% | ESSV | PPSV | SHSV | SOSA | SOS | TOI | PIM |
| 19 | 1 | 18 | .947 | 18 | 0 | 0 | 0 | 0 | 58:01 | 0 |
| | | | | | | | | | | |
| --- | --- | --- | --- | --- | --- | --- | --- | --- | --- | --- |
| SA | GA | SV | SV% | ESSV | PPSV | SHSV | SOSA | SOS | TOI | PIM |
| 38 | 0 | 38 | 1.000 | 29 | 2 | 7 | 0 | 0 | 60:00 | 0 |
If you're looking for positives in this 1-0 loss to the Flyers, here they are:
— Georgiev, after being abandoned by the Rangers in his previous start against Columbus, had a great game.
— The Rangers PK was phenomenal, and didn't allow the Flyers a shot on either of their two PP's.
— After coming out of the gate slow, which was understandable, the Rangers dictated the pace of the game.
If you're looking for the negatives, there wasn't much. Quite frankly, the Rangers played well, but just didn't have any mojo or puck luck. One Ranger PP saw Stolarz face five shots, but he stopped them all. The Rangers out-shot the Flyers. The Rangers didn't let the Flyers get too many GOOD LOOKS at Georgiev. The Rangers did look rusty at points, most noticeably in Pionk and Hayes, but again, that's to be expected since both were coming off injury and both haven't been on the ice in a while.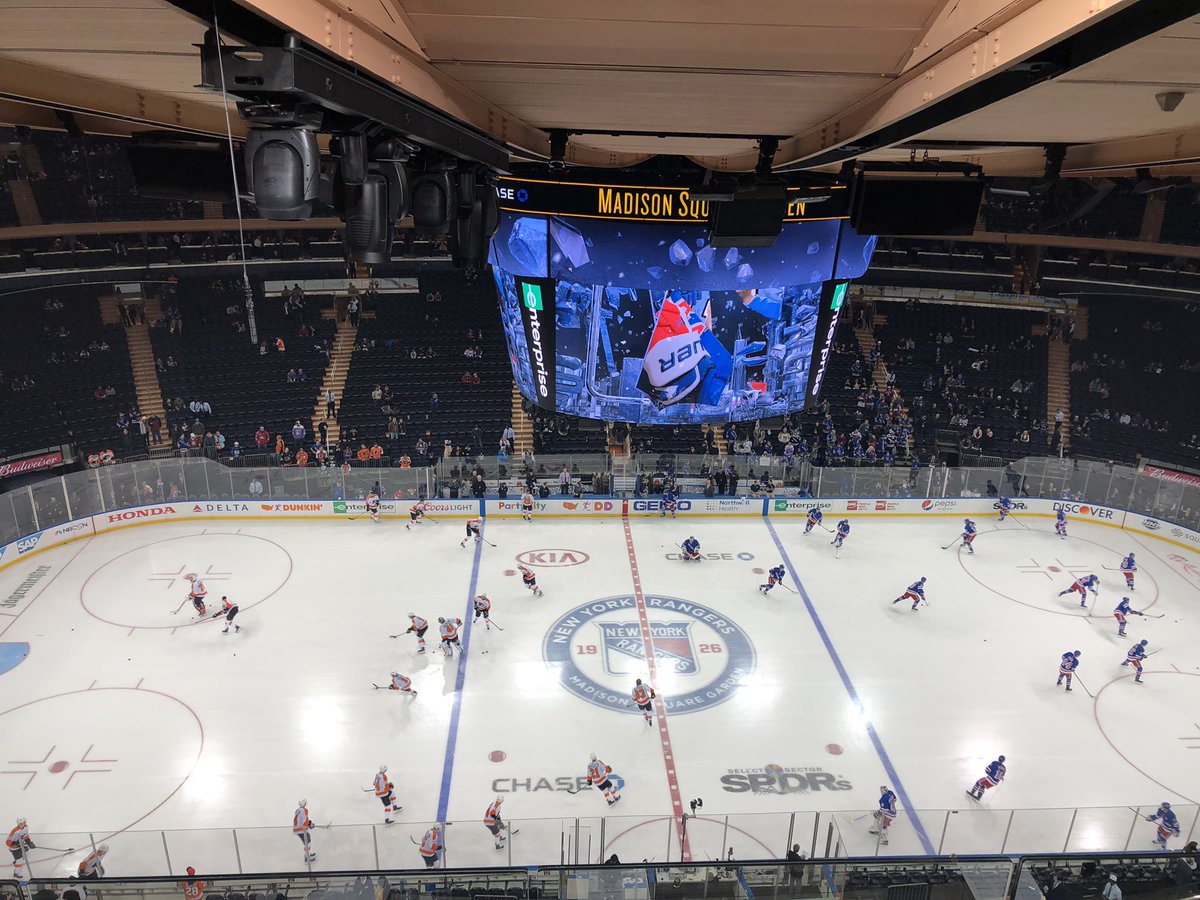 The first five minutes of this game were owned by the Flyers. At 1:40, Oskar Lindblom scored the only goal of the game:
OSKAR LINDBLOM BEATS GEORGIEV WITH A BACKHANDER!#LetsGoFlyers pic.twitter.com/eHP0KuXTKa

— Hockey Daily (@HockeyDaily365) January 30, 2019
1-0, bad guys.
On the goal, you had four Rangers just standing there, as if they all had Steve Valiquette's gerbil up their asses. Again, it's the layoff and the Rangers would right themselves, but this would stand as the game winning goal.
What truly was a shame was the Rangers played more than well enough to win this game. After all, they doubled up the Flyers on shots on goal. Sometimes there are games where you steal a point and play well enough to hang on. In this game, the Flyers did that. The Rangers came off as the bully that was punched in the face.
After this goal, the Flyers pressed a bit, but the tide would turn and the Rangers would pretty much dominate the rest of the game. The Rangers would get a PP at the 8:27 mark, but Hayes & Pionk had some mistiming issues and their rust was evident.
Later on in the period, in a story that may not be as big as the Buchnevich benching, Brett Howden would get hurt.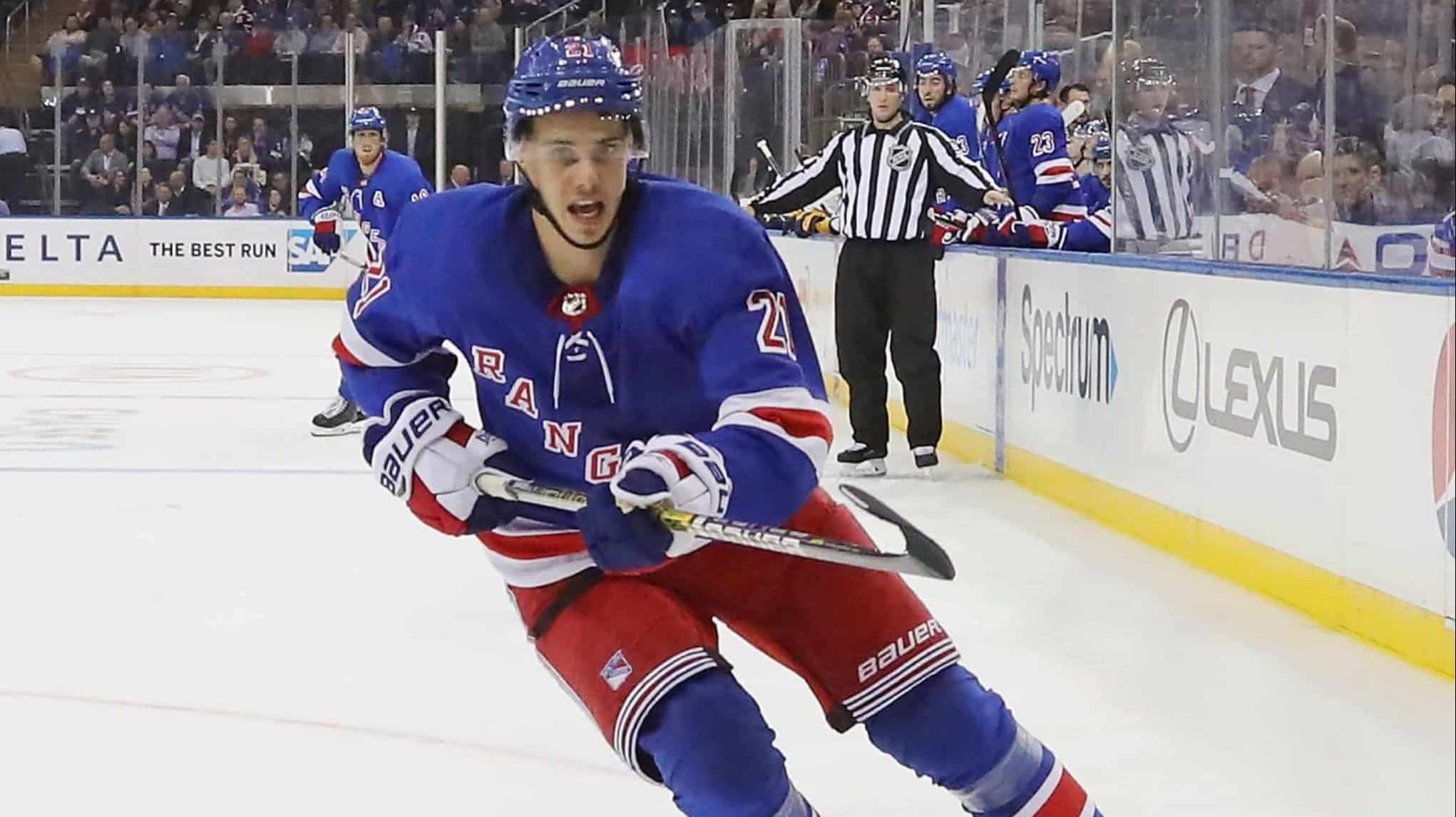 At around the 7 minute and change mark, Howden would get tied up and would skate gingerly to the bench. At a whistle, Howden skated around. Howden then jumped back over the bench and talked to NYR trainer, Jim Ramsay. Then at the 6:37 mark, Howden would come out for his next shift. 15 seconds into his shift, Howden skated right back to the bench and went to the locker room at the 6:22 mark of the first period.
When the second period started, the Rangers announced the following:

Not for nothing, there aren't any doctors who could've looked at him tonight?
Anyway, after the game, David Quinn confirmed that Howden will be out for a bit. Whether that means Buchnevich comes back or not, well that remains to be seen. I don't know how long Quinn wants to go 11F/7D, but Zuccarello is also rumored to return on Thursday. Do you slide Buchenvich back into the line up with Zucc, or do you go to Hartford for help? With the next game being in NJ, a call-up would be an easy move. In other words, BRING BACK LETTIERI!
With Howden out of the game, the Rangers were down to 10 forwards for the remainder of the game. That said, the Rangers still dominated the game, as the Flyers seemed more interested in Jack Hughes than the two points.
At the end of one period, 1-0, bad guys.
Steve Valiquette, who is basically like "STRIPE" from "GREMLINS" (80's movie reference, look it up youngin's) was on a tear today. Oh, and to be clear on the STRIPE reference, what I mean by that is that Vally is the leader of CHART NATION. In turn, he has a brood of Gremlins who have completely forgotten how to enjoy a hockey game live and how to watch hockey without going Steve Urkel on a bitch.
I mean, Vally started this game by giving out these random percentages. 10 days off, that might be great for some fans, but for me, it's nauseating. Plus, all these numbers are FAKE NEWS and FAKE SKEWS. Vally, at the beginning of the broadcast, was talking about how Vesey had some shot that had a 11% chance to go in. How is that number factored? Are back-to-backs taken into consideration? Is bad defense factored in? Special teams? Bad ice? Crappy goalies? Good goalies? Talent level of a player? Just some of these numbers are too random and too specific. At this point, I'm waiting for Vally to bust out charts based on the tides and the moon.
The reason I brought up Vally here, is because during this intermission, he joined Cosmo Kramer, of "Seinfeld" (Another show millennials are currently picking apart) as the only people on TV to mention famous cellist, Yo Yo Ma. Here's Kramer:
I can't find a clip of Vally talking about Yo Yo Ma, but basically, Vally was talking about practice and repetition, when it came to Yo Yo Ma on the cello and the Rangers. I can't lie, I cracked up, but I saw people on twitter abusing Vally about this. Then again, people on twitter will abuse anyone for anything. YOU TIED YOUR LEFT SHOE BEFORE YOUR RIGHT SHOE? YOU'RE A FUCKING ASSHOLE!
And yes, with all this side-bar commentary away from the game, you can pretty much tell how this game went!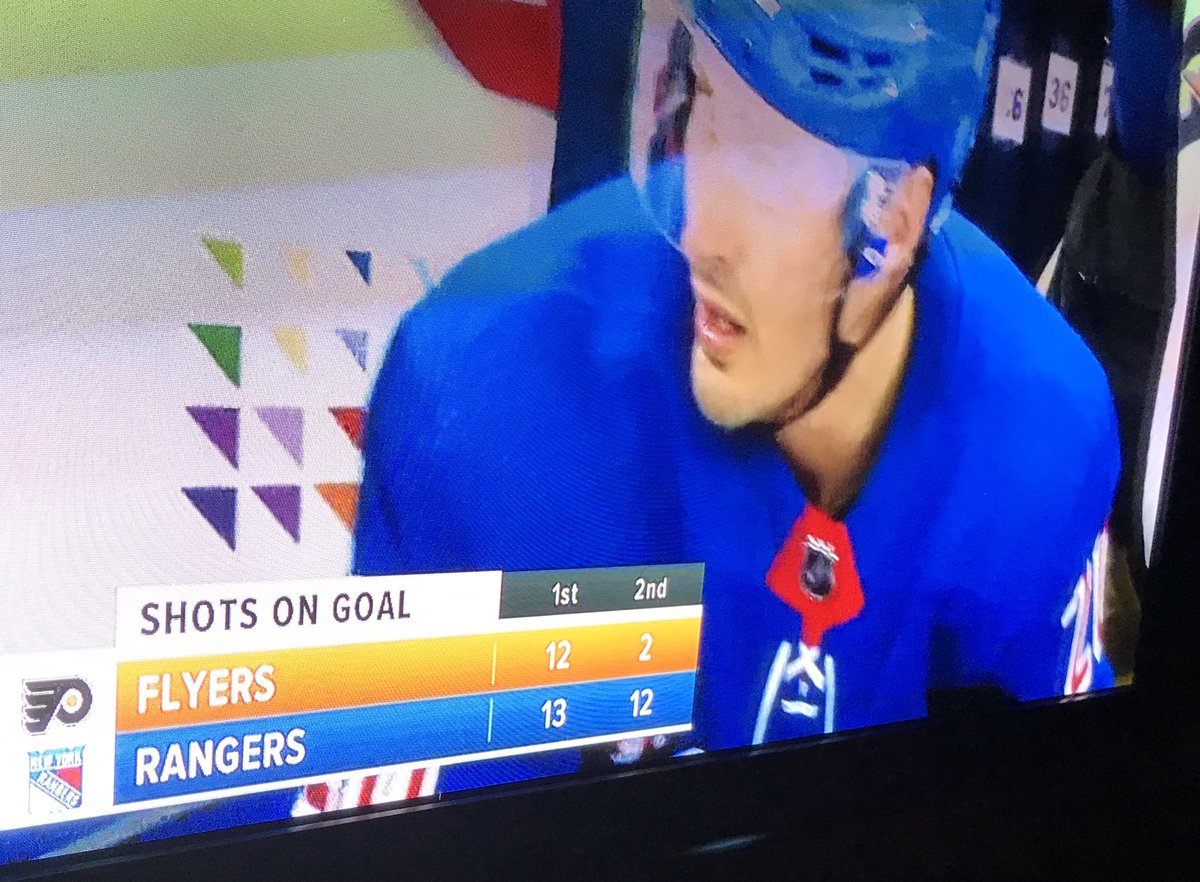 One thing I mentioned during this game, on social media, was that this was one of the most quietest games in the history of the Philly/Rangers rivalry. This game was more European than Canadian. That's a draw for some people, but when it comes to NYR/PHI, I want to see some fights. Also of note, I said Wayne Simmonds was having an uncharacteristically quiet game. Keep that in mind for later on.
This whole game, especially in a second period that the Rangers dominated in, it felt like the Rangers were one goal away from opening the flood gates. Like a prude girl on prom night, the Rangers just could never get in.
This game was so boring and dead, that at this point in the broadcast, the MSG Networks let us know that Jimmy Fallon was there. Who gives a fuck?
After killing a PP, and not allowing the Flyers to get a shot off, the Rangers would go on a PP where they logged 5 shots, with Stolarz making the save of the game on CK20:
Holy moly, what a goalie! pic.twitter.com/KY0GvWq2IX

— NHL on NBC (@NHLonNBCSports) January 30, 2019
Some fans/critics will say CK20 shot it right at Stolarz, but Stolarz was in the right position and at the right time, for the entire game. Later on, Chytil would hit a post and the Rangers would get loose pucks near Stolarz, but couldn't get the rubber across the line.
1-0, bad guys, after two periods.
When it comes to the recent Flyers teams, there is something I love to do. I love hating Wayne Simmonds. Don't get that twisted, I would love Wayne Simmonds on my team. I love his game. However, he's such a fucking asshole, that you love seeing him get his comeuppance. He is like a Brad Marchand or Theo Fleury – he knows how to get under your skin and he's at his best when he's doing that.
In this game, Simmonds was mostly a non-factor. In a move that personified how much pussification is going on in the NHL today, Brady Skjei took a clean hit. Boo Nieves stepped in. This then led to Cody McLeod and Wayne Simmonds going at it. However, the refs broke it up before the two could fight. Just as the crowd was getting into it and awaiting another Simmonds/Rangers tilt, the refs pulled the plug on that. The refs then boxed Nieves for "roughing", penalizing Nieves for getting involved after Skjei took a hit.
Penalties and crap like this is why the entertainment factor in the NHL is eroding. You had a dead game, a game so boring you could hear Micheletti clicking his phone as he swiped through his Lundqvist photo gallery, and the second you had a big moment, the referees pulled a Jon Taffer and "SHUT IT DOWN."
This is the Rangers vs Flyers. The Broadway Blueshirts vs the Broad Street Bullies. And you stop a fight? Fuck the millennials. Seriously, millennial writers, bloggers and fans have spilled a ton of ink about wanting fighting out of hockey and wanting men who start fights to be penalized. Their words are hitting home. After all, in the spirit of being "woke" and being "PC", Gary Bettman would suck off an African-American transgender vegan at center ice if he had to. I wish the NHL executives would watch "ICE GUARDIANS."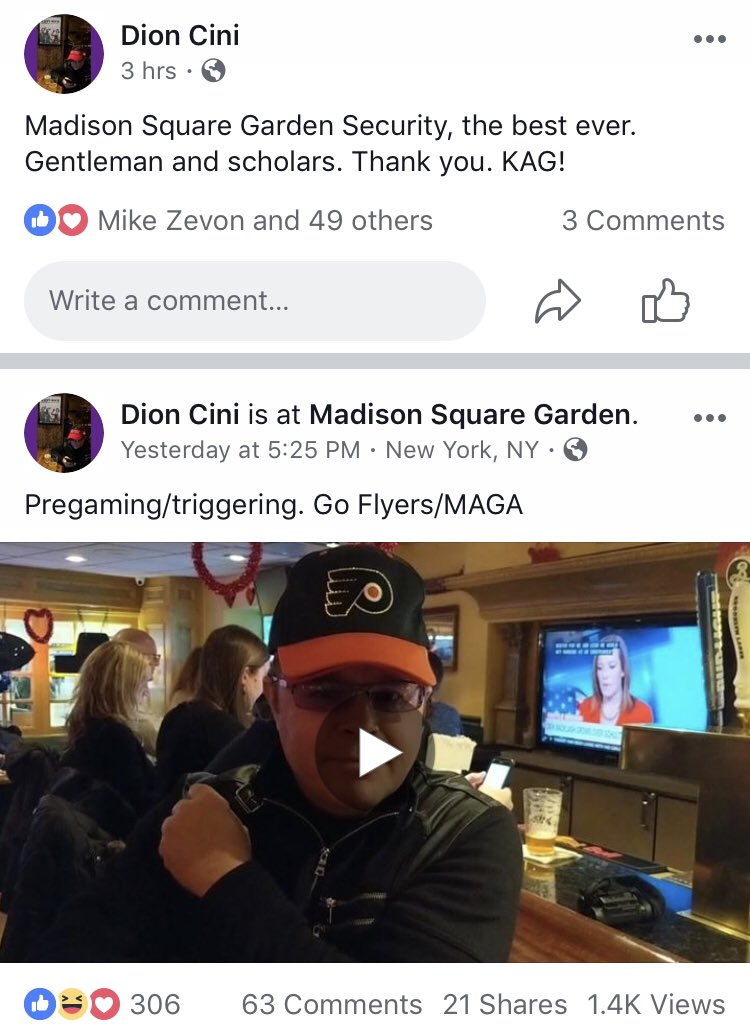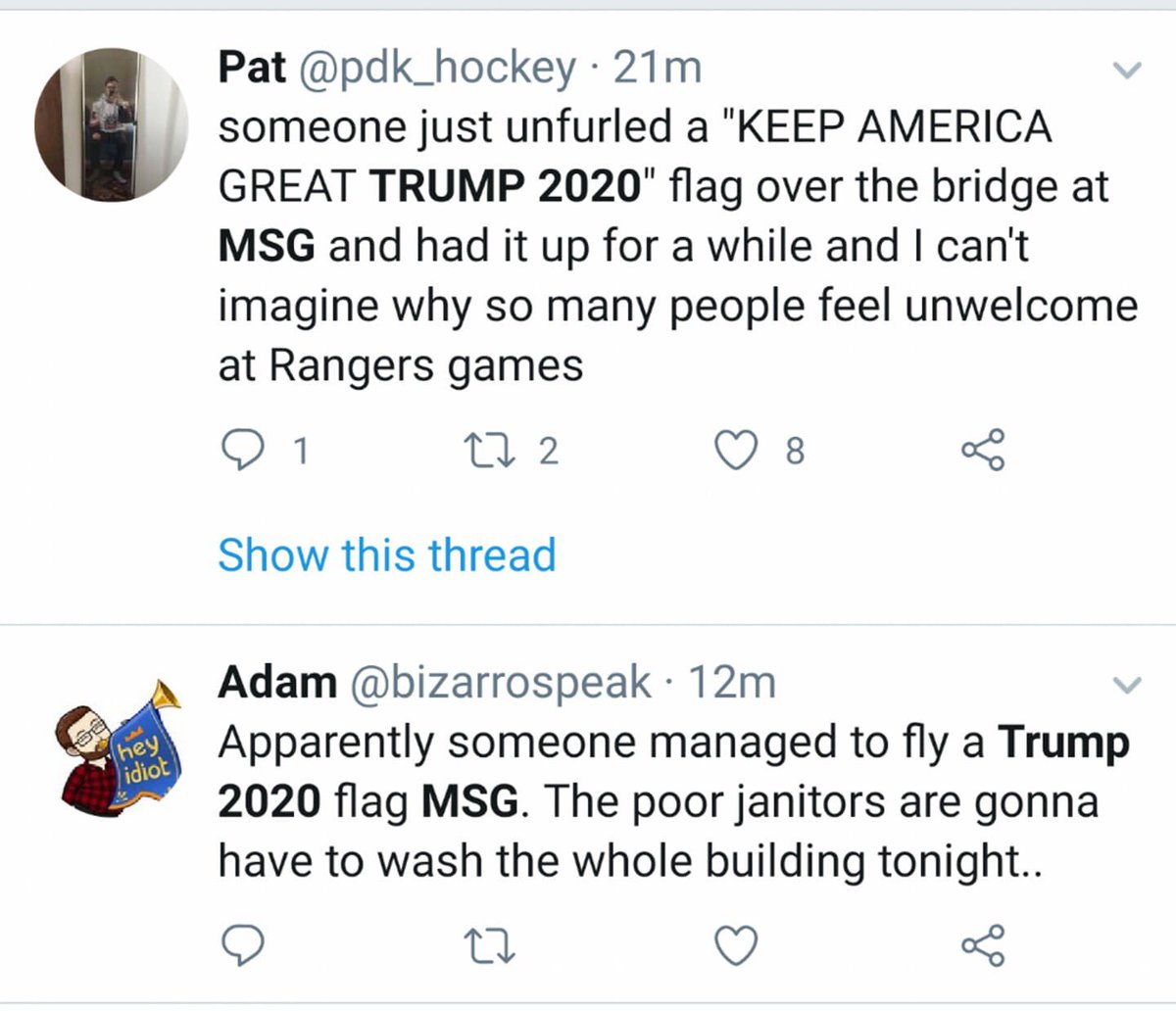 Most of the third period saw crybabies whine about Trump on social media, while the Rangers kept pressing. Stolarz just had an answer at every shot he faced.
The Rangers would kill the Nieves penalty and would go back on the attack.  Georgiev would make some big saves along the way, particularly on JVR.
With under two minutes to go, and the score still at 1-0 Flyers, Georgiev was pulled. The Rangers put forth their 6 vs 5 attack and had a really good chance of tying the game up, but once again Stolarz and the 1000 pound horseshoe wedged up his ass came up big.
Kevin Shattenkirk, playing on his 30th birthday today and sporting a dome that Derek Stepan would be proud of, would do the dump and chase with under 20 seconds to go. That's how you don't win hockey games.
1-0, bad guys, your final. For the Rangers, this was a disgrace, because they should've won this game and now they are 0-3 to one of the worst teams in the league, a division rival no less. And save me the tank talk. Losing 1-0 to Tampa, Toronto, Nashville or whoever else is at the top is a step in the right direction. Losing 1-0 to the Flyers is a move out of the Cleveland Browns playbook.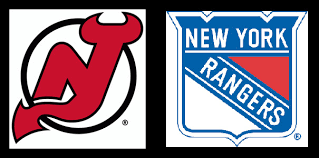 The Rangers travel to The Rock on Thursday, for the first and only time this season. I don't know this for a fact, but I'm venturing to guess this is the latest into a season that the Rangers and Devils first meet. I can't recall another season where the Rangers were 49 games deep before playing the Devils.
As far as this game with the Flyers. It's depressing. I don't think the Rangers are bad enough to get a top three pick, but they aren't a playoff team either. However, when it comes to shitty teams like the Flyers and Devils, I want to see the Rangers win those games, especially because of the rivalry at hand.
Looking ahead, I hope NYR calls up Lettieri. I won't hold my breath. I would also start Georgiev against a last place team, but I doubt Quinn has the balls to let Georgiev play two in a row here. I rather see Lundqvist fresh, and with no excuses, when the Rangers host Tampa on Saturday night.
See ya Thursday.
Thanks for reading, and as always…
"LET'S GO RANGERS!"
Sean McCaffrey
BULLSMC@aol.com
@NYCTHEMIC on twitter