Greetings and salutations everyone and welcome to the fourth blog in as many days, right here, on BlueCollarBlueShirts.com. My blog-per-day streak is approaching Vinni Lettieiri's point streak with the Wolfpack!
In case you missed the blogs from over the weekend, which include the two game reviews and my thoughts on the Zuccarello trade, you can find them, and my most recent blogs below:
---
---
---
---
---
---
From a Rangers perspective, the biggest news of the NHL Trade Deadline was the Rangers trading Kevin Hayes to Winnipeg. Here is the official news on the trade, right from the Rangers themselves: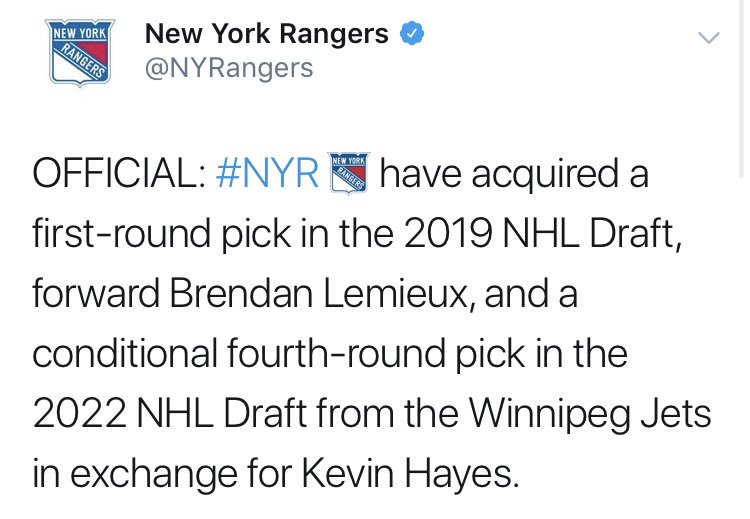 To break this trade down, here are the complete details, which were first reported by the NHL Network:
— The Winnipeg Jets acquire Kevin Hayes and will pick up the remainder of his salary.
— The Rangers acquire Brendan Lemieux and Winnipeg's first round draft pick of the 2019 NHL Draft. The Rangers also acquire Winnipeg's fourth round pick of the 2022 NHL Draft, providing the Jets win the Stanley Cup this season.
Before analyzing the trade, let's talk about Kevin Hayes and his departure from NY.
I think the amount of tributes and tears shed for Kevin Hayes won't be as much as you saw for Mats Zuccarello. In fact, I don't think this, I know this.
For Kevin Hayes, it's a shame Mats Zuccarello was the first domino to fall, because I think Kevin Hayes will be swept under the rug a little. If Hayes was traded before Zuccarello, I think you'd have more fans reminiscing about the positive contributions Hayes made for the franchise.
To make a comparison, what the Rangers did was kill off Batman, then kill off Robin two days later. You're still reeling from the Batman news, so in effect, the Robin news really isn't registering. And yes, in this scenario, Zuccarello is Batman!
Kevin Hayes was a serviceable Ranger. Hayes was 20 games shy of spending five complete seasons on Broadway. In that time, Hayes played 361 games for the Rangers. In that time, Hayes logged 87 goals and 129 assists, for a grand total of 216 points. Hayes was also a member of the 2014-2015 President's Trophy winning team.
As talked about in my previous blogs leading up to this trade, I thought whatever Gorton did with Hayes would be his most talked about move. For Jeff Gorton, I don't think there was an easy answer here. Sure, there will some brush-back from Ranger fans, but you really can't assess this trade for at least three years.  You have to see what Kevin Hayes does from here and how Lemieux and the first round draft pick pans out.
The Rangers were fortunate to acquire Hayes in the first place. Hayes was originally drafted by the Chicago Blackhawks during a period of time where the Blackhawks were one of the most dominant teams in the NHL. In a new salary cap world and with a deep roster, the Blackhawks weren't worried too much about making Hayes fit. Hayes would put in four years at Boston College and would let his rights expire from the Blackhawks. Hayes would then sign on with the Rangers in August of 2015.
During the career of Hayes on Broadway, there were many ups-and-downs. For a big guy, there were games where he wasn't noticeable. However, part of that was the development of Hayes, as now in Year 5 of his career, he's playing the best hockey he's ever played. Hayes was forced to grow up quickly in these last two seasons and I thought he was handling it well.
During the 2018 off-season, Hayes wouldn't sign a long-term deal with the Rangers, as he wanted more years and money than he was being offered. Rather than taking a five year deal from Jeff Gorton, Hayes put his money where his mouth was and invested in himself. If free agency started today, Hayes would be a winner, as he should do very well and get the years and money he desires. He's had that good of a season, here during this 2018-2019 campaign.
Like Mats Zuccarello, the Aroldis Chapman rumors are swirling around Hayes. Despite being younger than Zuccarello, my opinions are the same on this topic – Hayes, like Zucc, isn't coming back. The Rangers tried to get Hayes to re-sign on multiple occasions, but Hayes wasn't giving the team a team-friendly deal. After all, if the star player of this franchise won't give this team a team-friendly deal, why should Kevin Hayes? Unlike Lundqvist, who was already set for life by the time he negotiated his latest contract, this is the period of time where Hayes can set himself up for life. I don't blame Hayes at all for wanting as much money as possible.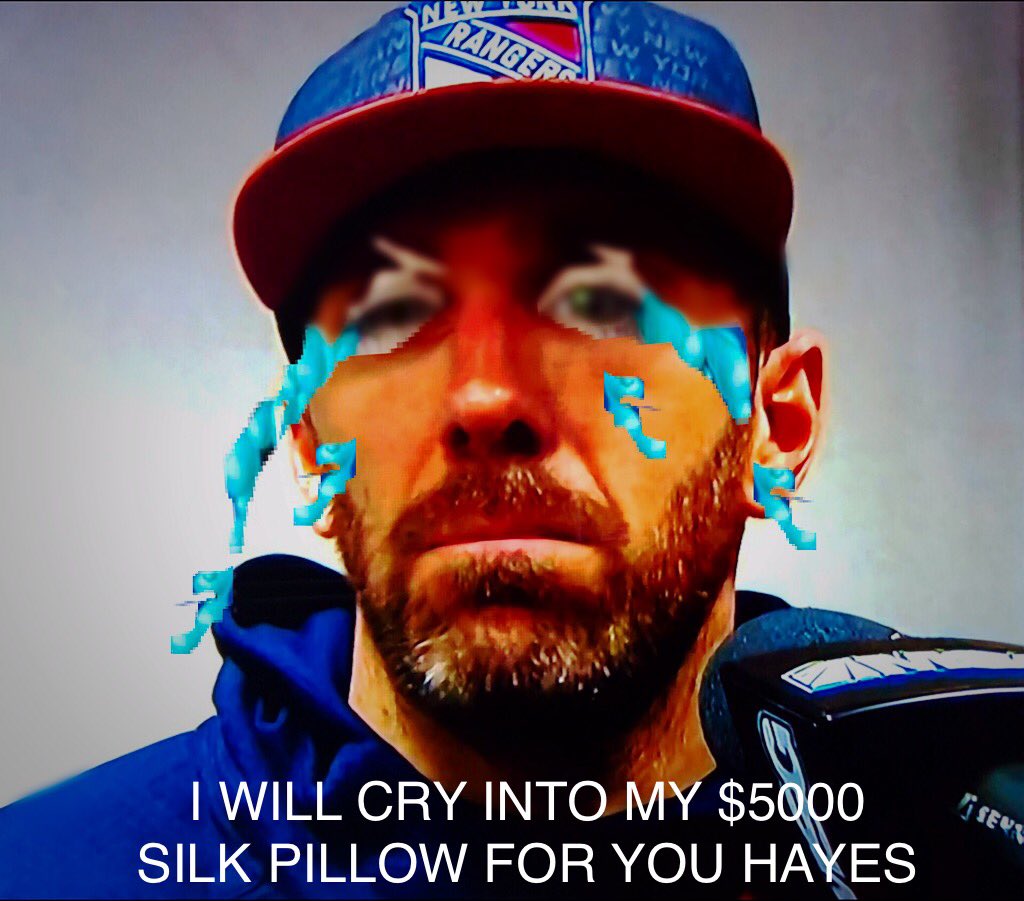 Obviously, while Zuccarello meant more to Ranger fans than Kevin Hayes, I don't think Hayes and his work here should be discounted. While Hayes wasn't a "great" Ranger, he also wasn't a guy that just happened to pass by either.
What hurts the Rangers as a club, is that Hayes is peaking while the team is sinking. Just imagine if you had this Kevin Hayes during the playoffs of 2015 or 2017?
On the Rangers end of things, if Hayes wasn't going to re-sign, Jeff Gorton did have to move him. My immediate reaction is that this was a good trade. The Rangers got a first round draft pick that could be as low as #17 or as high as #31.  They also added some grit with Lemieux. (More on Lemieux shortly.)
Just like the Stars having to go to the third round, this season, for the Rangers to better themselves in a future draft, I don't see the Jets winning the Stanley Cup this season. Who knows what happens, but I just don't see it. (For the record, my prediction at the beginning of the season was the Penguins and the favorite right now are the Lightning.)
If the Jets don't win the Cup, the Rangers don't get their 2022 fourth round pick. I don't think that's a big deal. In this trade, the Rangers did get a first round pick and a player. I think Gorton did the best job possible with the hand he had.
For the Jets, they are giving up a first round pick to make a go of it, as Hayes is a rental. I think from what we know, Hayes will eventually go where the biggest money is. My gut-feeling is that Hayes doesn't stay in Winnipeg past this season. After all, in a league-poll, the players voted Winnipeg as the worst city to play in, as it's a depressing and cold city year-round. The nightlife also isn't there, and that's something Hayes enjoyed in New York.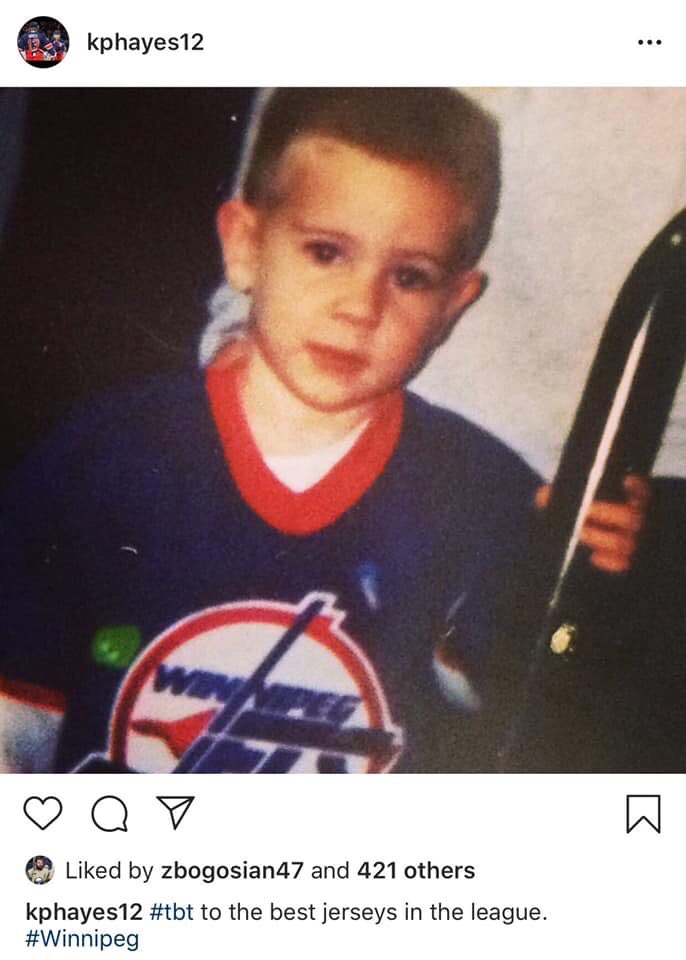 In closing on Kevin Hayes, I think the best is yet to come. I truly believe the Rangers are a "Murphy's Law" franchise, so from this point on, I expect Kevin Hayes to dominate the league, while the Rangers select their latest version of Hugh Jessiman. Hopefully I'm wrong on the latter!
Moving along.
As part of the trade, Brendan Lemieux becomes the newest New York Ranger. What I found funny about this trade, was right away, other Ranger bloggers acted like they were an expert on Lemieux. As if these people have been watching Winnipeg Jets games all season long. Give me a break.
The other funny thing about Lemieux is, because we have many demented fans in this fan-base, some fans were extremely upset about this trade, just because Brendan Lemieux is a Trump supporter. You see, Lemieux liked a tweet from President Trump, so that automatically makes him the devil. These are also the same retarded fans (yes, retarded) that cry about Ryan Strome's views on climate change and about Tony DeAngelo for being an active supporter of our American President. Simply put, these fans need lives. WHO GIVES A FUCK WHAT THESE PLAYERS BELIEVE IN, AS LONG AS IT'S NOT CRIMINAL?
Unlike other bloggers who just did a Google search on Lemieux and now are pretending to be experts on him, I'm telling you that I don't know much about Lemieux, outside of the recent game he played against the Rangers. I know he's the son of ex-Ranger killer, Claude Lemieux. I know he's a gritty type, and perhaps someone to give the Rangers the toughness they have lost over the years, by parting with guys like Tanner Glass, Cody McLeod and as of today, Adam McQuaid.
Here's what Lemieux said about coming to NY:
Can't wait to start a new chapter in New York with the @NYRangers #LetsGo

— Brendan Lemieux (@blemieux22) February 25, 2019
Can't wait to read the book with you Brendan! MAGA! (Okay, I'm trolling the crybaby liberals here!)
If there is anything concerning about Lemieux, it is the fact, that like Tony DeAngelo, he's a guy about to turn 23 years old and is now on his third NHL team. Ex-NHLers, including Ron Duguay, have personally told me that usually there is something wrong when a young player is dealt around so much. Let's see what happens here.
Again, I don't know much about Lemieux, but I don't see a long line of bad history about him, as I do when I look up Anthony Duclair, who is now on his fifth team at 23 years old.
Welcome to Broadway. I would say it's going to be weird to see the name "Lemieux" on the back of a Rangers jersey, but in the past, we've seen the names of Holik, MacLean and Gomez. Furthermore, the Rangers just had Marty Brodeur's son on the payroll during the 2018 Traverse Tournament.
In the other Rangers trade of the day, the "B-Trade" if you will, the Rangers did the inevitable and traded Adam McQuaid. Here's the full deal:
— The Columbus Blue Jackets receive Adam McQuaid.
— The Rangers receive the 2019 fourth and seventh round draft picks of the Columbus Blue Jackets.
— The Rangers receive Julius Bergman, a defensemen currently in the AHL.
My immediate reaction and I guess my reaction in general, just like the Hayes deal, this is a good trade. It's not something that will blow your socks off, but it's a trade that makes sense. To be honest, I don't know why the Rangers ever signed McQuaid in the first place. (And I said that at the time. Just refer to the archives of this blog.)
McQuaid finishes up his Rangers tenure with 2 points and 3 assists in 36 total games played. He missed a lot of the season with an injury. Unfortunately for McQuaid, who will always be remembered and beloved by Bruin fans, I think this is what his career is right now. He will probably bounce around a lot. I don't know if he will bounce around at a Vanek level, but I don't see McQuaid staying with one team for too long, especially as the league gets faster.
Thanks for your service McQuaid, it's been real.
As far as the player received in the trade, the Rangers acquire Julius Bergman:
I don't know anything about Bergman, except that he's now been traded twice in three days, as he was part of the Ottawa/Columbus Duchene trade. I also know that he's Swedish, which is probably the only reason the Rangers asked for him. Drafted originally by the Sharks, this is now Bergman's fourth team at 23 years old.
I just find it funny that the Rangers traded off Ryan McDonagh and wanted to move on from him. Since that time, the Rangers have selected/drafted/traded for 767896986789 defensemen, all in the hopes of finding the next Ryan McDonagh. As I've always said, I would've rather built around McDonagh than Lundqvist. Speaking of Lundqvist, did you see this tweet today:
NHLNetwork is saying Columbus inquired on Henrik Lundqvist.

— Travis Yost (@travisyost) February 25, 2019
Obviously, when anything Lundqvist related happens, I get tagged in a billion tweets about it. After Yost's tweet, I then saw Matt Barnaby report about this. The Fourth Period also reported something similar. In fact, The Fourth Period website had this Lundqvist trade rumor first, as they said:
Hearing at least one team recently approached the Rangers about Lundqvist, but were told he's still not willing to waive no-move.

— David Pagnotta (@TheFourthPeriod) February 25, 2019
Other NHL reporters were linking the Flames with Lundqvist.
Before getting into the rumors, immediately after these rumors got out, it were the NY scribes, in Larry Brooks and Rick Carpiniello, who shot down these Lundqvist rumors. These two NY reporters emphatically denied any of these Lundqvist rumors as being true.
What I find hilarious, and as mentioned on this blog before, ALL RANGERS NEWS COMES OUT OF TORONTO. The NY Ranger journalists/reporters don't break stories. The Canadian reporters do. To me, if anything, it looks like Carpiniello and Brooks were doing damage control. Of course, this isn't news when it comes to Larry Brooks, as he's the personal messenger pigeon of Glen Sather.
Here's my take – while I know Columbus is having issues with Sergei Bobrovsky (The CBJ even traded for the Devils Keith Kinkaid today) I just don't see a Lundqvist/Tortorella reunion ever happening. Does everyone forget that Lundqvist ran Tortorella out of town in the first place?
Granted, Lundqvist's best seasons came under Tortorella. Lundqvist hasn't sniffed a Vezina since Torts left. Conversely, Bobrovsky has won a Vezina while playing for Torts. That said, I just don't see a world where Lundqvist and Torts are in the same locker room, aside from an All-Star Game.
The Flames/Lundqvist rumor made more sense to me, as Calgary has goaltending issues, cap room and they want to make a playoff run. However, as I've been saying, Lundqvist won't leave New York because he won't be coddled or pampered anywhere else.
Also, for a team that's more concerned with marketing than winning, after trading Zuccarello, there was no fucking way this team was going to trade Lundqvist, even if it's the best thing for the team. Who are you going to use to sell season tickets? Kevin Shattenkirk?
When I look at all of this, I do think that teams may have asked the Rangers about Lundqvist. I just found Brooks and Carpiniello shooting down the rumors to be funny, considering neither of these two, once again, broke any news during this Rangers trade deadline. As usual, all the news came from Canada and those are the reporters reporting about Lundqvist being asked to waive his NMC.
Lastly on this – the only way Lundqvist waives his NMC, is if the Rangers put him in the press box and don't play him. This team doesn't have the balls to do that.

For those looking for a complete recap of moves around the league, check out: https://www.tsn.ca/tradecentre/trade-tracker
As far as the big trades, here's a few of them below:
— Columbus was the big shaker of the deadline, acquiring Duchene, Dzingel, Kinkaid and McQuaid.
— The Predators landed Wayne Simmonds. Of note, that gives Nashville the two best black players in the league. Who would've thought a redneck state of Tennessee would have the most diverse team in the league? I feel like I had to mention this as people were talking about this topic. Bottom line is this – Simmonds and PK Subban are great players, no matter what color their skin is. I rather these two than Lundqvist!
— The Preds, who already picked up Brian Boyle earlier, also added Granlund.
— Vegas was another big winner, landing Mark Stone. They also extended his contract by 8 years/$76M.
— The St. Louis Blues traded for Michael Del Zotto. I don't know why.
— The Bruins got Marcus Johansson of the Devils.
— Derrick Brassard, like his buddy Carl Hagelin, joins his third team this season, as the Panthers dealt him to the Avalanche. I'm telling you, it would be fun if Hags/Zucc/Brass all wind up in the same place next season, as if they were NBA players.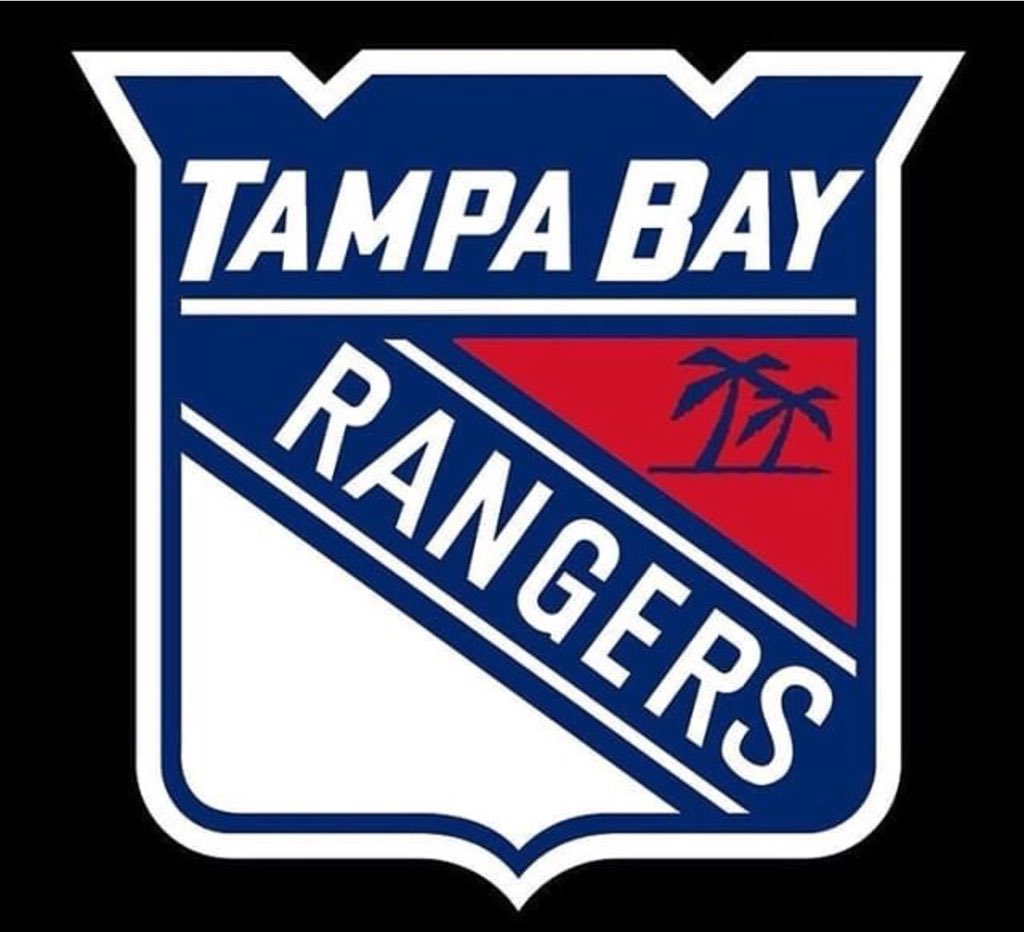 The new-look Rangers resume the season on Wednesday, when they host the Tampa Bay Lightning. Then, in six weeks, I'll be wearing my Lightning McDonagh jersey again this Spring! After all, it's HIGHLY UNLIKELY the Rangers are making the playoffs this season. It's not like they are trying to either, as we all know.
I'll be back Wednesday night with a Rangers/Bolts recap. Until then, thanks for reading and as always…
LET'S GO RANGERS
Sean McCaffrey
BULLSMC@aol.com
@NYCTHEMIC on twitter