Greetings and salutations everyone and welcome to another blog here on BlueCollarBlueShirts.com.
In their 62nd game of the season, meaning that only 20 games remain between now and the end of the regular season, the Rangers hosted the best team in the league on Wednesday night, in the Tampa Bay Lightning. For the Rangers, it was their first game since the trade deadline.
The Tampa Bay Lightning, who are just shredding the entire NHL right now, won the game 4-3. However, it took the Bolts an overtime period and an interference/illegal pick no-call, to get the job done. This game wound up being Tampa's 10th win in a row. For the Bolts, all Tampa wants to do is get to the playoffs, as they almost have the Presidents' Trophy locked up. The biggest concern from now until the end of the season, for the Lightning, is making sure no one gets injured.
When compared to the Bolts, the Rangers are a ship heading into a different direction. Due to all the trades made between the teams over the last few seasons, there will always be comparisons and discussions about the two teams. You know one of my points already – the Rangers would've been better off building around Ryan McDonagh, rather than building around Henrik Lundqvist and his albatross of a contract.
While Tampa has drafted perfectly over the years, something you can never accuse the Rangers of, Tampa does employ five ex-Rangers. Each man plays a different role for the Lightning. That said, one must wonder, how the Rangers would've fared, if they held onto everyone besides Callahan and moved Lundqvist & invested in a forward? However, that's a hypothetical for my dreams and not the present reality for the Rangers.
While the Rangers vs Rangers South stuff has been talked about to death, it was a heavy talking point of the NBC broadcast tonight. It makes sense, as NBC is trying to reach a national audience here. In fact, I got to say, the NBC broadcast, which was sans Mike Milbury and Joe Micheletti tonight, was great. You had Kenny Albert & Eddie O. on the call, and these two blow away Tweedle Senile Sam and Tweedle Dumbass Micheletti.
Pierre McGuire, in the role of John Giannone, was hardly a factor in this game. Without the Penguins playing, McGuire was subdued and seemed to be playing pocket pool by himself all game.
The NBC in-studio analysts and the segments with Bob McKenzie. were better than Vally making up excuses for Lundqvist and the MSG 150. Plus, Jeremy Roenick, unlike Al Trautwig, actually brushes his teeth. This makes for a cleaner and easier to watch broadcast.
As this game went along, I was wondering if Jeff Filippi, the President of the MSG Networks, was watching this. If I was running MSG Networks, I would ask Sam Rosen to retire and back a truck up to Kenny Albert, and ask Albert to work full-time on TV with the Rangers. I doubt Eddie O. could be talked into leaving his gig, but I think if you took the Rangers radio crew of Albert & Dave Maloney and put them on TV, it would be a win-win for everyone.
Obviously, the story of this game, besides the ex-Rangers, was how great Tampa was and how the Rangers were rebuilding. On a side note, this was third NBC game in a row, where NBC used Lundqvist in all of their marketing. However, NBC needs to read these blogs or get the memo – Lundqvist doesn't play against top competition! Just like the games against Toronto and Pittsburgh, Lundqvist was no where to be found against Tampa tonight. After all, can you blame him? Tampa has torched Lundqvist over the years and Lundqvist hasn't been so hot in his last three games against Tampa:

NBC needs to start investing in photos of Alexandar Georgiev to promote these games. Then again, NBC can opt to air games where the Rangers play last place teams, as you can guarantee you'll always see Lundqvist then! (And yes, I know about this past weekend with NJD/WSH, but that was an anomaly.)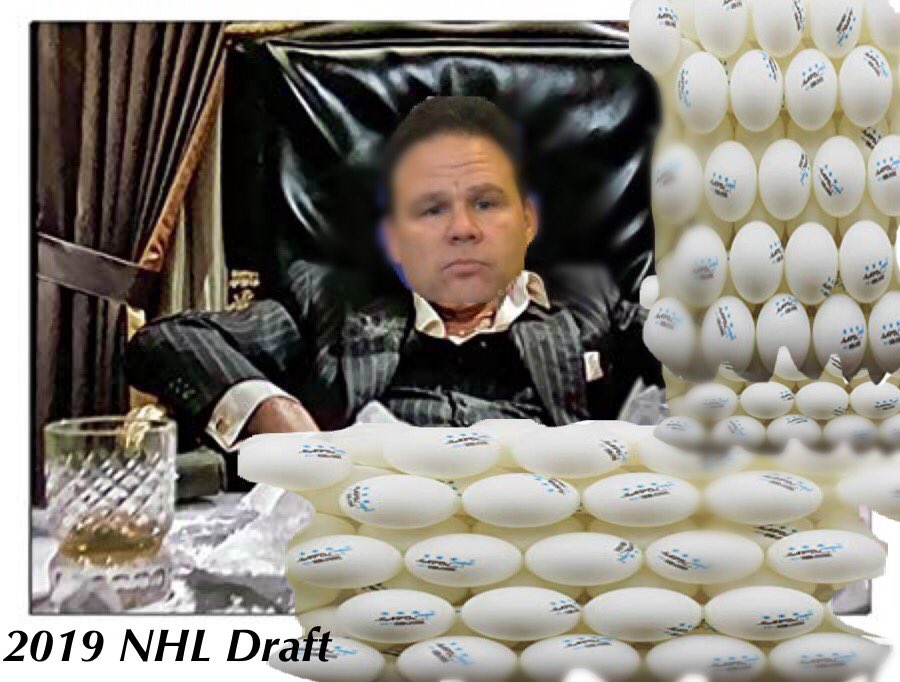 For the Rangers, they had two days to accept that Zuccarello, Hayes and to a lesser extent, McQuaid, are all gone. For Quinn's crew, it was time to forget about the past and move on to the future. Part of that future is the newly acquired Brendan Lemieux, who would go on to have a hell of a game tonight.
Oh, and in case you missed by blogs on Zuccarello & Hayes, you can find all those blogs, plus my most recent blogs, right here:
---
---
---
---
---
---
Real quick, as I'm sure many of you are sick of about all the M$G South talk and are aware that if Tampa wins the Cup, the Rangers get the 31st overall pick in the draft, I just have one last thing to say on the topic.
Usually, and any ex-player will tell you this, when you play against your old team, you want to have a monster game. You want to show them up. You want to prove to your old GM, your old coach, whoever; that it was a mistake to move on from you.
When it comes to guys like Callahan and Stralman, they've already been removed from the Rangers for nearly five years now. While I'm sure there are some feelings still there, some of that has had to subsided. For the later Tampa acquisitions, in Girardi, McDonagh and Miller, I wonder how much "bad blood", for lack of a better term, is still there?
Think about it – the Rangers roster is drastically different than when these ex-Rangers were here. Furthermore, Tampa is in a much better situation than the Rangers are in. After all, the Bolts are the odds-on favorite to win the Stanley Cup. If anything, maybe these ex-Rangers pity the current Rangers. I don't think there is any true hostility from these guys. If there is, it can't be at the level where it once was.
If I was any of these ex-Rangers, I would be happy about the position I'm currently in, than the situation the Rangers are in. I think these guys have bigger fish to fry and their sights are on a bigger prize than showing up the Rangers. That said, I do find it ironic that if these guys win the Stanley Cup this year, it benefits the Rangers. Isn't that amazing Suzyn?
And now, before going into the game review, let's hit our normal segments on this site!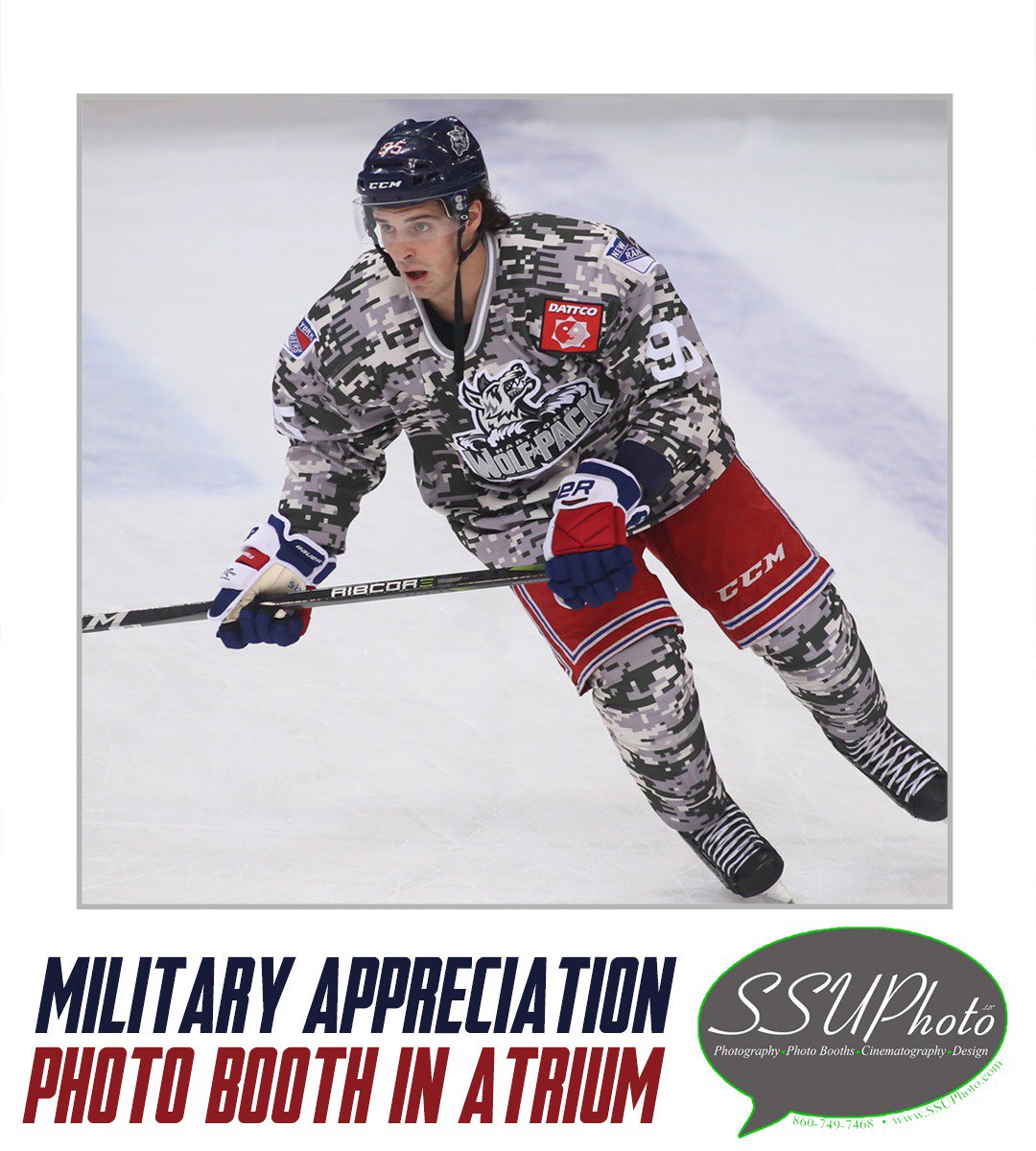 Vinni Lettieri and the Hartford Wolfpack lost 4-1 to the Hershey Bears on Wednesday night. However, Lettieri upped his points streak to 7 straight games, as he picked up an assist on the lone Hartford goal. He's becoming a point-per-game player in Hartford.
While yes, this Lettieri Watch segment is supposed to be half-humorous, half serious, what I am 100% serious about is this – for a team rebuilding, can someone explain to me how Brendan Smith playing forward benefits the future of the New York Rangers?
Lettieri is the guy I want to see brought up. You may like someone else. That's fine. The point remains the same – for a team rebuilding and developing, why is Smith playing on the fourth line? This looks like the Rangers trying to salvage a bad contract rather than developing new blood.
David Quinn, who was already without Hayes, Zucc and McQuaid before the trade deadline, continued to tinker with his lines. He also continued to find someone to punish, with Filip Chytil being the latest victim. Additionally, Quinn also got to use his newest toy tonight, in a one Brendan Lemieux, who was acquired in the trade for Hayes.
On Tuesday, before tonight's game with Tampa, the Rangers tweeted out the following: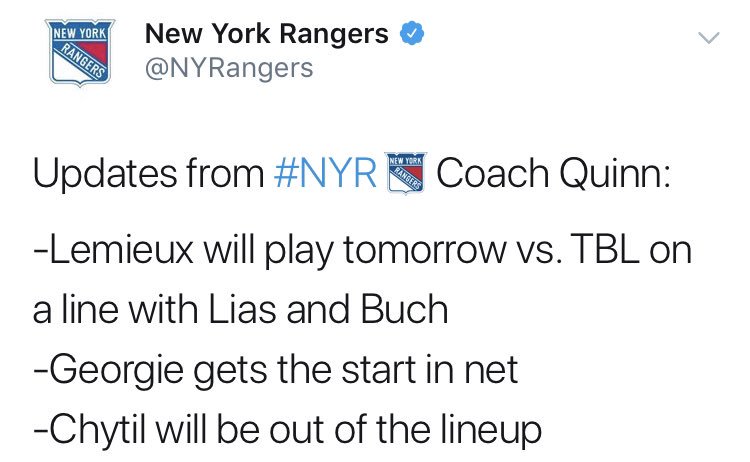 When reading this tweet, it told me a few things. It told me that Quinn wanted Lemieux's toughness to protect his YOUTS. It also told me that when I saw Zibanejad trying to talk to Chytil during the game with Washington, there was something to that. I'm not in the locker room with these guys and I don't know what Quinn sees, but for whatever reason, Chytil was off to the the "Quinn Bin". (Credit: BSU Radio)
As far as Georgiev starting tonight, I liked that. We already know Lundqvist is having a horrible season and can't beat Tampa. Georgiev has been playing well against the top teams in the league. Why not give him this start? In fact, this was the toughest start of Georgiev's career and perhaps the toughest game for the Rangers in the last two seasons.
Think about it – starting with the 2017-2018 season until now, this is the worst Rangers roster, on paper. The star power has dwindled. You have a lot of young kids out there and the worst defense in years playing. On the other end of the ice, you have one of the best NHL teams, of perhaps the last 15 years, out there. Furthermore, this was the Rangers first game since the trade deadline, and they were going against a team that came into this game on a 9 game winning streak.
For Alexandar Georgiev, this was a huge test and I thought he passed it. I've mentioned this before, when Georgiev gives up a bad goal (he gave up one bad goal tonight in my opinion) he buckles down. When Lundqvist gives up one bad goal, it snowballs into a fiasco, and then you have those two goals allowed in 30 seconds situations occur. You don't get that with Georgiev, who to me, shrugs off a bad goal allowed much better than the King of Tears.
Here's what Quinn went with tonight:
FIRST LINE: Kreider/Zibanejad/Jimmy "Zuccarello Who?" Vesey (Bad joke aside, Vesey has delivered on the first line. He picked up another goal and another assist tonight.)
SECOND LINE: Namestnikov/Strome/Fast (The more and more I see Strome play, the more and more I hope he's back here next season. One of these days, I have to do a separate blog on Fast. I think his time is up here and he hasn't been very noticeable lately.)
THIRD LINE: Andersson/Buchnevich/Lemieux (Buchnevich is a one step forward, two steps back player to me. Andersson isn't an NHLer to me. However, Brendan Lemieux? HOLY SHIT, WHAT A GAME. More on him as we go further along.)
FOURTH LINE: Smith/Nieves/Brickley (Connor Brickley is starting to grow on me. I like his grit and tenacity. Nieves, a recipient of a new deal, is also making the most of his time. Smith has been okay as a forward, but my point from earlier remains the same – how does Smith better this rebuild?)
Defensively, Quinn went with:
FIRST D-PAIR: Skjei/Pionk (These two were a nightmare. Pionk needs a vacation in the Quinn Bin. He's shot. He looks exhausted and needs a break.)
SECOND D-PAIR: Staal/Tony DeAngelo (As usual, the best pairing on the team.)
THIRD D-PAIR: Shattenkirk/Claesson (I would say 99% of my readers hated when the Rangers signed Shattenkirk. I was for it. However, I can't stand watching Shattenkirk during power-play situations. The "quarterback of the PP" is anything but, and rarely shows a sense of urgency during clutch situations. Claesson hasn't been the same since returning from injury.)
For those keeping count, Brett "Remember Me?" Howden remains in the press box, as he works through his injury. Chytil was next to him.
Gambling segment time!
Here's what I said before the game:
Tough one tonight as the New Look Rangers host the best team in the NHL. TB is on fire. Tough game to predict. I'll take the under and play the trends. There is value on betting #nyr tonight & you gotta figure TB is bound to eventually lose one. NYR could be a trap game for TB. pic.twitter.com/pbT2ZLyZDP

— BlueCollarBlueShirts (@NYCTheMiC) February 27, 2019
I drop to 26-15-1, although like the Rangers effort tonight, I don't feel too bad about this loss. The over only hit by half a goal and the Rangers could've won this game. I will admit, I wasn't confident in either bet and bet extremely light on this tonight. I didn't know what to expect from the Rangers tonight. Plus, I don't bet against the Rangers, which is why I started this whole over-under segment in the first place!
As always, the official box score from ESPN.com, followed by the game review portion of this blog:
SCORING SUMMARY:
1st Period
7:52

Tyler Johnson

(22)

Assists: Nikita Kucherov, Anton Stralman

1
0
14:57

J.T. Miller

(12)

(Power Play)

Assists: Nikita Kucherov, Victor Hedman

2
0
2nd Period
0:56

Mika Zibanejad

(27)

Assists: Jimmy Vesey, Tony DeAngelo

2
1
2:53

Dan Girardi

(4)

Assists: Steven Stamkos, Brayden Point

3
1
3:23

Jimmy Vesey

(16)

Assists: Fredrik Claesson, Kevin Shattenkirk

3
2
14:14

Boo Nieves

(4)

Assists: Ryan Strome, Vladislav Namestnikov

3
3
3rd Period

No Goals Scored
OT Summary
3:25

Victor Hedman

(8)

Assists: Nikita Kucherov, Steven Stamkos

4
3
PENALTIES:
1st Period
11:04

Mikhail Sergachev:

2 minutes for Hooking Boo Nieves

14:33

Brady Skjei:

2 minutes for Tripping Steven Stamkos
2nd Period
1:28

Brendan Lemieux:

2 minutes for Roughing Anthony Cirelli

1:28

Pavel Buchnevich:

5 minutes for Fighting (Major) Yanni Gourde

1:28

Yanni Gourde:

5 minutes for Fighting (Major) Pavel Buchnevich

2:00

J.T. Miller:

2 minutes for Slashing Brendan Smith

7:42

Ryan McDonagh:

2 minutes for Interference Lias Andersson

10:42

Cedric Paquette:

2 minutes for Roughing Kevin Shattenkirk

17:57

J.T. Miller:

2 minutes for Slashing Anthony DeAngelo

20:00

Pavel Buchnevich:

2 minutes for Tripping Anthony Cirelli
3rd Period
2:03

Mikhail Sergachev:

2 minutes for Hooking Mika Zibanejad
OT Summary

No Penalties This Period
GOALIES:
| | | | | | | | | | | |
| --- | --- | --- | --- | --- | --- | --- | --- | --- | --- | --- |
| SA | GA | SV | SV% | ESSV | PPSV | SHSV | SOSA | SOS | TOI | PIM |
| 30 | 4 | 26 | .867 | 24 | 2 | 0 | 0 | 0 | 63:21 | 0 |
| 0 | 0 | 0 | .000 | 0 | 0 | 0 | 0 | 0 | 0:00 | 0 |
| | | | | | | | | | | |
| --- | --- | --- | --- | --- | --- | --- | --- | --- | --- | --- |
| SA | GA | SV | SV% | ESSV | PPSV | SHSV | SOSA | SOS | TOI | PIM |
| 36 | 3 | 33 | .917 | 25 | 0 | 8 | 0 | 0 | 63:25 | 0 |
| 0 | 0 | 0 | .000 | 0 | 0 | 0 | 0 | 0 | 0:00 | 0 |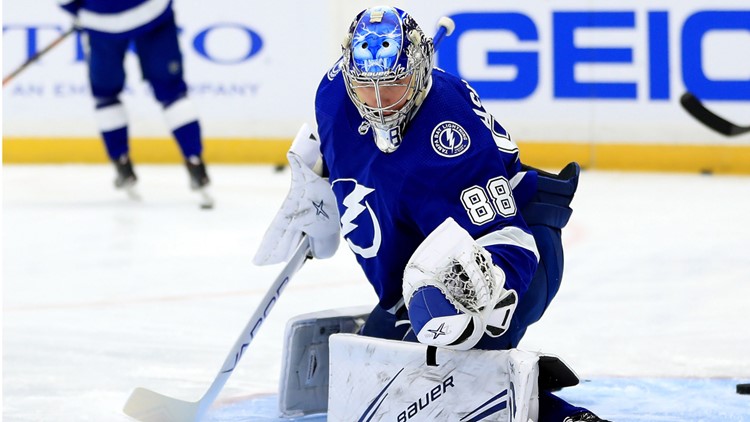 I was surprised to see Andrei Vasilevskiy start this game tonight. After all, the trend has seen Ranger opponents starting their back-ups against the Rangers, when playing back-to-back games. With Tampa going to Boston tomorrow, in a game that really matters, I expected Domingue here and Vasilevskiy tomorrow. However, Tampa is so fucking dominant right now, I guess it doesn't matter. I could play goalie for that team and pick up a few wins with that team in front of me.
The Rangers lost this game 4-3 tonight and when you break it all down, there's one stat that tells the whole story – the Rangers were 0-6 on the power-play. You score on the PP, you win this game.
For the Cult of Lundswiss fans, they will point to Georgiev's three goals allowed in regulation. I thought only one goal allowed was bad. Plus, factor in this – Tampa is the highest scoring team in the NHL, as they have the most goals scored in the league. They also have the best goal differential of the league, with a whopping difference of 83 goals. Oh, and I'll save you the contract comparison for one night!
Simply put, Georgiev held his own and made a bunch of great saves tonight. Could've he made one more? Sure. However, it's Tampa. Obviously, I would've creamed my pants if Georgiev had another 55 save performance, but as far as tonight's test, I thought Georgiev passed it, especially with things looking like it was going to get out of hand in the first period.
I feel like I'm going to go back to the power-play a lot in this blog. You just can't have 10 minutes and 40 seconds (One of the Rangers six PP's was a 40 second PP) of power-play time and not score a goal. What hurts the most about this, is that the Rangers PP wasn't really that bad. They controlled the puck. They found shots. They tired out the Tampa defense. What they couldn't do was put the puck in the net. You have to give some credit to Tampa's PK, but all-in-all, the Rangers failed in this department and it cost them the game.
This was another Jekyll & Hyde game for the Rangers, who had one of the most dreadful periods of the season in the first period of this contest. (Not the worst period of the season, but this was in the top ten for worst Ranger periods of the season.) They would then come out kicking ass in the second period. I won't do a "FULL 60 MINUTE" oration here, because after all, you have to give credit to Tampa – they are just world-beaters right now.
David Quinn, in his mid-first period interview with Pierre McGuire said it best – The Rangers "looked scared and were in fear."
The first six minutes of the period were back-and-forth, with not much going on. For the first time in history, Kenny & Eddie kicked it Pierre and asked for his thoughts on the game. Pierre said "I don't have much." I mean, they set up Pierre to talk about high school hockey in a remote suburb of Halifax, and he didn't have the energy to take the bait.
Oh, and around this time, Pierre caught an errant puck, from his position in between the benches. He went to throw the puck to a fan, but didn't have many fans to throw it to. The Garden wasn't that packed tonight, which was due to LIRR issues, a late starting time, high priced tickets and management giving up on trying to make the playoffs. It's hard to charge hundreds of dollars for seats for a team that's telling you they aren't trying to win.
Georgiev would be tested a lot in this game, making his first big save of the game when he stopped Tyler Johnson on a breakaway. If this went in, the Rangers don't force an overtime.
Lemieux would be the story of the game for Ranger fans. On his second shift, he was skating around like a wildman, would log his first of a team-high 7 hits and would help set up the offense. I'm not going to lie here – I was expecting a better Tanner Glass/Cody McLeod/Dan Carcillo type of player. Instead, at least in this one game, we got a Sean Avery type. I'm really fucking excited to see how Lemieux does from here.
At around the six minute mark and with Georgiev logging a few more saves, TB was through with fucking around. From this point of the game, all the way to the end of the period, we saw the difference between a Cup contender and a rebuilding team.
At the 7:52 mark, Johnson kicked off the scoring:
TYLER JOHNSON HAMMERS HOME KUCHEROV'S FEED!#GoBolts pic.twitter.com/fBnKcXC9Gm

— Hockey Daily (@HockeyDaily365) February 28, 2019
1-0, bad guys. On the goal, as would be evident all game, Neal Pionk was in over his head.
As the period continued, Buchnevich continued to infuriate fans with his laziness and turnovers. You want him to be good and every time he does something good, he erases that by doing dumb things.
The Rangers would get a PP at 11:04, after Sergachev was caught for hooking. Of note, TONY DEMAGANGELO was finally put on the first PP unit. The Rangers were solid on the PP, but no goals. Not good enough.
After killing the Rangers PP, TB would get their own PP, as Brady Skjei was caught for what seems like his fourth dumb penalty in as many games. JT Miller would score a PPG, thus making the score 2-0, bad guys.
On the goal, Georgiev overplayed it a bit, but once again, Pionk was out there looking clueless. I can't blame Georgiev for giving up a goal to Tampa's PP, but god damn, the Ranger special teams left much to be desired tonight.
In a game where I thought Kreider really needed to show up, he didn't. His best play of the game came in this period, while on a breakaway, he over-skated, which led to Vasilevskiy making the easy save.
While much of the talk about this game will be centered around Lemieux, I thought Connor Brickley was fantastic tonight, considering his role on the team. He plays hard, he isn't afraid of the physical game and he's getting to loose pucks. Slowly but surely, we're starting to see Quinn players on this team, which means that guys aren't afraid to hit or be hit.
Speaking of guys who are afraid of being hit, there was a play late into the period, where there was a loose puck to be had. There was a Bolt and Shattenkirk. Shattenkirk lollygagged to the puck, rather than charging at it and trying to extend the Rangers forecheck. Some may use the "p" word to describe Shatty's play here.
When this mess of a period was over, I thought that only DeAngelo, Staal, the fourth line and Georgiev showed up. Everyone else was either over-powered by Tampa or look scared.
2-0 after twenty.
The second period was night and day from the first period.
There would be 8 penalties called in this period, with even Pavel Buchnevich getting into a scrap with Yanni Gourde. You also had Lemieux truly earning his Ranger stripes here, as he was hitting anything that moved.
The Rangers would get four PP's in this period, but wouldn't score on any of them. Again, that hurt them.
56 seconds into the period, Vesey made a beautiful backhand pass to Zibanejad, and we had a one goal game:
Zibanejad with his 27th of the season and it's a backhand beauty. #nyr pic.twitter.com/g2NGMNBFWT

— 🚨BlueshirtsNation.com 🚨 (@NYRangerFanclub) February 28, 2019
2-1, bad guys.
However, two minutes later, Dan Girardi beat Georgiev on a shot I thought Georgiev should've had:
DAN GIRARDI SLAMS ONE HOME IN TIGHT!#GoBolts pic.twitter.com/5EBGbGG9fd

— Hockey Daily (@HockeyDaily365) February 28, 2019
3-1, bad guys.
However, the counter-punching wasn't over. 40 seconds later, after a Claesson bounce pass off the boards, Vesey made a Nashesque power move to the net and beat Vasilevskiy:
VESEY with a power move to the net. #nyr pic.twitter.com/EEQxxog0uf

— 🚨BlueshirtsNation.com 🚨 (@NYRangerFanclub) February 28, 2019
3-2, bad guys.
While on Vesey, how about this:
Jimmy Vesey has posted a multi-point game in three consecutive games (three goals, three assists). He has added to his career-highs in assists (18) and points (34) this season, and he is one goal away from tying his career-high. #NYR

— NYR Stats & Info (@NYRStatsInfo) February 28, 2019

Again, Zucc Who? Ok, relax, I kid!
Oh, and with TDA picking up an assist and Lemieux having a hell of a debut, you had soy boy vegan twunts whining:

For those who forget, this is the same douchebag who was crying about the way Kravtsov cross-strides in the KHL.
While on these fans who like to get pegged at night, I saw some people tweeting at me about how fighting and toughness has no place in this new NHL. To them, I say this:
These liberal pussies, who cry about fighting and big hits in today's NHL game, are the same freaks who would've needed mommy to take them to therapy if they ever saw Gordie Howe play. Shit, for people who call themselves Ranger fans, did these people ever see the 1994 Cup winning team?
What sets these virginal chronic masturbators off, from the tough guys in the league, is that these select few fans can't make charts to correlate data about these "sandpaper" type of players. They can make a chart that says "BUCHNEVICH HAS A 69 BOB ROSS CORSI, THAT IS WHY HE'S SO INTOXICATING", but they can't make a chart to describe the value that a Brendan Lemieux brings. To go back in league history, these fans would whine about Bob Probert, Dave Semenko, Joey Kocur, etc and how these guys don't have numbers that please a chart.
Just look at the Rangers in recent times. In the Rangers last victorious playoff round, how did they beat the Canadiens in 2017? THROUGH PHYSICAL AND HARD-NOSED PLAY! The Rangers beat the shit out of the Habs. And let's face it, those Rangers weren't exactly the Broadstreet Bullies of the mid-1970's either.
In conclusion on this rant, all I'm saying is that to be successful, you need those guys who are willing to throw down, get into dirty areas and are willing to be hit to win playoff games. GM's know this. Coaches know this. Only jerkoff fans on twitter don't know this.
Alas, I digress!
After blowing a few more PP's, Boo Nieves would tie the game:
BOO NIEVES TIES IT UP FROM THE SLOT!#NYR pic.twitter.com/OHS1HrhS6h

— Hockey Daily (@HockeyDaily365) February 28, 2019
3-3, with under 6 minutes remaining in the period.
The Rangers were just amazing in this period and they got contributions from everyone. However, the end of the period was marred when Buchnevich got called for tripping as the period expired. This gave Tampa a PP to start the third.
Regardless of the penalty, the Rangers were a different team in the second period. You kinda didn't want an intermission, as the Rangers were just bringing it to the best team in the NHL.
The third period was a scoreless affair. The period started off hot with both teams killing penalties. Again, the Rangers were 0-6 in this department, can't stress that enough.
As the period went along, both teams looked like they gassed out a bit, meaning they were having quite the battle, which led to both teams toning it down a bit and playing conservatively.
As the period went from 15 minutes remaining to 10 minutes remaining to 5 minutes remaining; throughout, you just felt like the next goal would win this game. That's what would eventually happen.
When the final horn hit, signaling that an overtime would be needed, I was very proud of this Rangers team. They gave it their all and they broke their holes tonight. It's a shame the Rangers didn't win this game, as there were plenty of players worthy of the Broadway Hat tonight.
Speaking of the overtime…
Nice pick n' roll by the Lightning there. #NYR@NHL refs: pic.twitter.com/OtwaOLI1TG

— Gideon Dabi / גידעון דבי (@gideondabi) February 28, 2019

Gideon nailed it with this tweet.
Going into the OT, I felt that the 3 vs 3 favored TBL. After all, TBL is the better team and has better talent.
Instead of getting beat by a clean looking shot, TBL won the game after an illegal pick:
The Lightning have now won 10 straight after this @SUBWAYCanada OT winner from Victor Hedman. pic.twitter.com/HipQiwT4in

— Sportsnet (@Sportsnet) February 28, 2019
I wouldn't have cared if the Rangers lost this game in a clean fashion. However, you invest nearly 65 minutes into this game (2 1/2 hours in real-time) and this is the finish? This is like watching a UFC PPV, getting to the main event and the fight ends in 5 seconds because someone got kicked in the balls. And that's what this finish felt like – getting smacked in the sack.
This was a terrible no-call and it cost the Rangers. I do want to be clear – THE RANGERS PLAYED ONE HELL OF A HOCKEY GAME. Like a father watching their son hit a homerun (HE'S SEXIST BECAUSE HE'S USING A MALE-GENDER REFERENCE HERE, THE HORROR!) I was proud of my boys in blue. The Rangers, you know, the rebuilding team, hung in there and it took a bullshit call for the best team in the league to beat them.
I've said it before and I'll say it again – I root for the team to win. Fuck your Lose for Hughes stuff. I get it, but fuck it anyway! I swear, if Georgiev and Hank flip-flopped the number of starts the two had this season, the Rangers don't sell and the Rangers dabbled at the deadline, this team would be a playoff team. Granted, they probably don't make much noise, but they could've been a playoff team.
I will also get into this much later on, probably when the season ends, but I'm telling you – with the empty seats in MSG, the Knicks being absolute trash and Dolan being hungry for dough, there is no fucking way the Rangers don't make the playoffs next year. In fact, I think it will be a goal that Dolan puts on Senile Sather and Gorton. They can't have three consecutive Springs of no playoffs at MSG.
All in all, a great effort from our Rangers tonight. Maybe it sounds fanboyish, but hell, I was happy with the final result. I really enjoyed the play of TDA, Brickley, Lemieux, Strome, Georgiev, Nieves and Zibby. I thought Pionk, Buchnevich and  Shattenkirk weren't that hot. I really wish Kreider could've stepped up more too, but I guess it's tough against that Tampa first line too.
Oh, and as I was putting this blog to bed, I saw the following quote from Brendan Lemieux:
""I'm not the type of person that likes to mail anything in, so I'm looking to win 19 out of 19 and make the playoffs… The only way you can approach it is shift by shift… and working your tail off, and proving to your teammates you got no quit in your game."
This guy is growing on me quick!
The Rangers return on Friday night, their first game of March, when they host the Habs. After that, it's a Sunday matinee with the Caps.
I can't stand all the tank talk. Nothing would make me happier than the Rangers ripping off a major run here. It won't happen, but it doesn't mean I can't root for it!
See ya Friday night, jerky!
As always, thanks for reading and…
"LET'S GO RANGERS" (This will change to LET'S GO BOLTS, come the playoffs!)
Sean McCaffrey
BULLSMC@aol.com