Greetings and salutations everyone and welcome to another blog here on BlueCollarBlueShirts.com. This should be a doozy!
On Monday night, the day after one of the most boring & slowest Super Bowls of all time, the Rangers were back to business. After playing a great game against one of the best teams in the league on Saturday, in the Tampa Bay Lightning, despite the loss, the Rangers showed a lot of promise against the most likely winners of the Presidents' Trophy, here during this 2018-2019 season.
In tonight's 3-2 win over the last place LA Kings, the Rangers played a complete game for 60 minutes and embarrassed one of their newest rivals on Garden ice. I shit you not, the Rangers just DOMINATED the Kings and there was nothing the Kings could do in this game. The Kings looked helpless against the Rangers. Even better, while nothing will ever take the sting out of the 2014 Stanley Cup Final, Lundqvist got a measure of revenge against the Kings, as the All-Star goalie came up huge in crunch time.
Oh wait. That above paragraph is FAKE NEWS. That's the paragraph that I should've been working off of for the rest of this blog. That's the paragraph that would've been true if these two teams played 59 minutes. Unfortunately for the Rangers and King Choke, they play 60 minute games in the NHL.
So alas, I go back to the drawing board and will now give you the real news.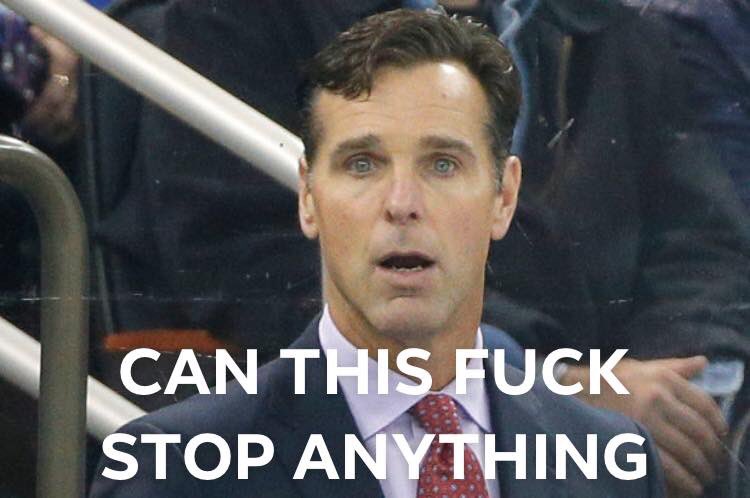 In tonight's 4-3 overtime loss to the last place LA Kings, it was déjà vu for the Rangers, or as I'm calling it déjà poo! It was the same shit, different day for both the New York Rangers and for their "elite" goalie. (How people still consider & call Lundqvist an elite goalie in this league, with a straight face, is beyond me.)
Stop me if you heard this before. The Rangers got leads against the LA Kings. The self-proclaimed King then chokes away every lead. The Rangers then get a late lead against the Kings. With just ticks remaining on the clock, Lundqvist gives the lead back. Then, for a cherry on top, the Kings then beat Lundqvist in overtime. Wash, rinse, repeat.
In the present day, ever since the 2014 Stanley Cup Final, the Los Angeles Kings have become the latest rivals for the Rangers, even if the Kings themselves don't know that they are in such a rivalry. Without question, when it comes to rivalries in Rangers history, older fans will think of Montreal or Boston first. Then you have the obvious rivals in the Islanders, the Devils and the Flyers. After those three area rivals, you may also include Pittsburgh as a rival for the Rangers. In this new era, the Kings have become a rivalry for the Rangers, but unfortunately for both the Rangers and Lundswiss, it's a one-sided rivalry.
For the second straight game this season against the Kings, Lundqvist was embarrassed late and cost the Rangers two points. On 10/28/2018, the first game between these two teams this season, Lundqvist gave up four goals to the Kings, with the fourth goal coming with just seconds left in regulation. Who scored the game winning goal? Alec Martinez of course!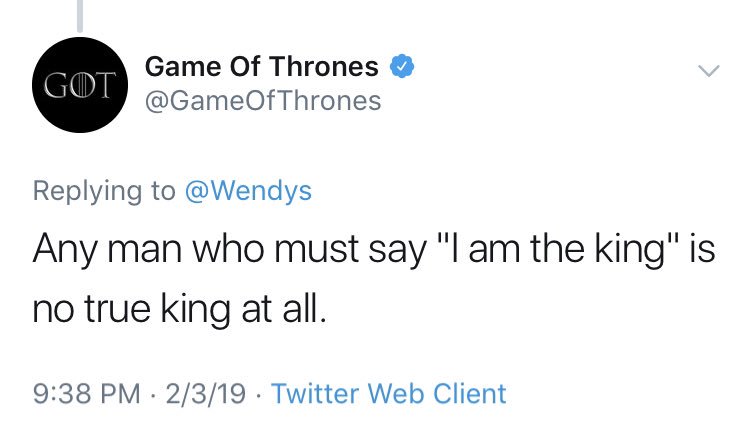 In tonight's loss, with the Rangers protecting a 3-2 lead and with just a minute left to go in regulation, Lundqvist gave up his second horrible goal of the night, as Adrian Kempe fluked one by Lundqvist. Judging by body and facial reactions, Lundqvist was checked out right there. Then, just 25 seconds into overtime, Tyler Toffoli made Lundqvist the fool again, embarrassing him with a shot that a Junior Ranger goalie could've saved.
In other words, in his two cherry-picked starts against a last place team in the LA Kings, Lundqvist gave up four goals in both contests and gave up the game winning goal very late into both games. Let's not also forget he's been embarrassed by last place teams all season long, as he even dropped two games to the pathetic Arizona Coyotes, lost two games to the Flyers, lost to the Senators, lost to the Wings, lost to the Blackhawks, etc.
Think about all these crushing losses by the faux King. Not only is he taking away playing time, time that could be used to develop Alexandar Georgiev, he's being embarrassed routinely by bad teams. For all this talk from Lundqvist, the Rangers and David Quinn, and how they want to make a playoff push, if Lundqvist could've protected a lead in half of those games, the Rangers would have a wild card spot right now. And as I've been saying all season – the Rangers do not give a fuck about your tank or Jack Hughes wet dreams. Refer to my past blogs for deeper thoughts on those topics.
Oh and while on the topic of past blogs, here are my most recent blogs, in case you missed them:
---
---
---
---
---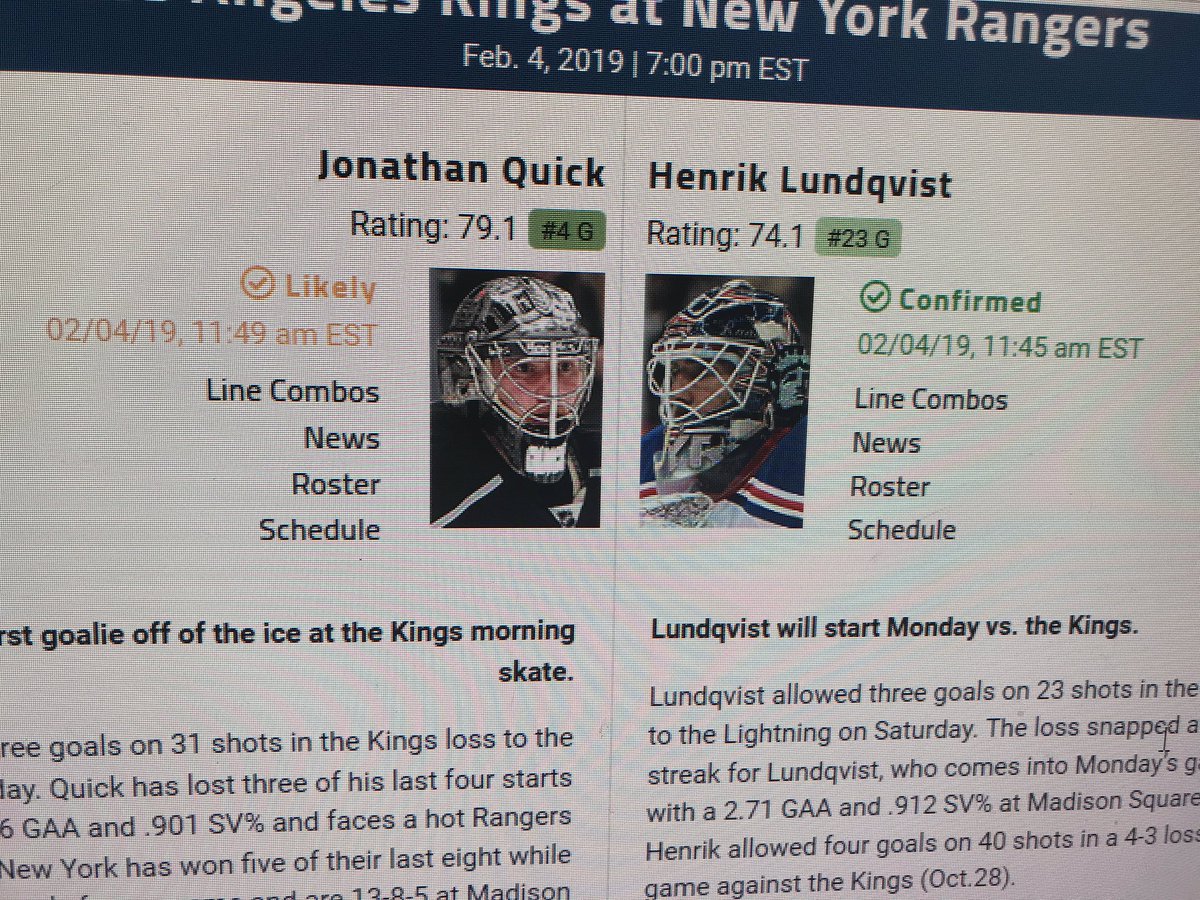 While I've always said there is no real such thing as "good losses" or "bad losses", I must admit, losing 3-2 to Tampa was as of good as a loss as any. The Rangers held their own against the best in the league. In tonight's 4-3 embarrassment (Notice how I'm using the word "embarrass" a lot tonight? That's because there is no other word that embodies tonight's game better.) this was a bad as it gets.
The Rangers were beaten on home ice by one of the worst teams in the league and gave the game away. Yes, the Rangers get the loser's point out of the deal, but no one is celebrating this point. This is another "L" on Lundqvist, a man who carefully cherry-picked this start tonight against a last place team. Put it this way, do you think he'll be around on Wednesday night, when a playoff team is in town?
(And for those who forget, refer back to my past blogs, as I've previously included Quinn's quote about how Lundqvist has say and gets to choose his starts.)
What grinds my gears about this loss the most, is that in my opinion, Lundqvist shouldn't have even been playing in the first place. You know my spiel already because I have been saying it all season. It makes no sense whatsoever for Lundqvist to play against the last place teams. It especially makes no sense for Lundqvist to play all the last place teams, while missing out on teams like Toronto, the Islanders, Washington, Columbus and the other top teams Lundqvist has ducked this season, when you have David Quinn and Lundqvist himself talking playoffs.
If you look around the league, during back-to-back's or during every-other-day stretches, the back-up goalie usually gets the easier start "on-paper." Of course this is an "Any Given Sunday" league, meaning that anyone can beat anyone on any given night, but most head coaches play the odds. You save your back-up for the bottom of the league teams and you start your starter against the better teams.
Really, it's only the Rangers that beef up Lundqvist with starts against bad teams, in an attempt to boost and compile stats. I'm really going to have to break it all down one day and crunch all the numbers, but I would bet you that percentage-wise, Alexandar Georgiev has made a higher percentage of his starts against playoff teams, than any other back-up goalie in the league today.
In essence, this loss is two-fold. Not only is Lundqvist embarrassed once again, but you took playing & development time from Georgiev. While I do believe this will be CZAR IGOR's job in the future, this is the season for the Rangers to see what they have with Georgiev. It's a shame, due to the Rangers obsession with an overrated and overpaid goalie, Georgiev will be the odd-man out next season. He may even be out of the organization. However, I've already talked about these scenarios in previous blogs.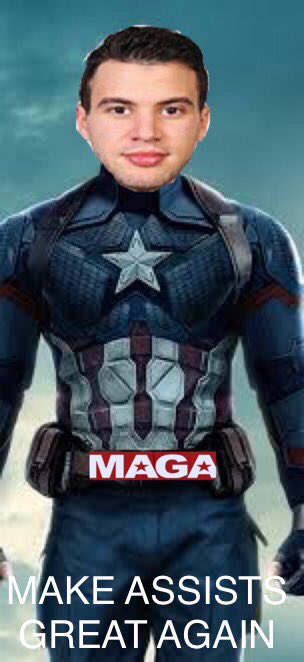 Honestly, with 59 minutes played in this game, I was looking forward to writing a quick blog about a ho-hum victory. Of course, Lundqvist happened and he can't make it easy for anyone.
With the Rangers looking like they were going to cruise to victory, I thought Tony DeMAGAngelo (Credit, as always to the Boars Head Mustard Lovin' @NYRKELSMADS) would be the featured player of tonight's blog.
For the reputation I get for being the guy who doesn't like Lundqvist and how I would rather my reputation be known as the guy who doesn't shut up about Frank Boucher, the truth in the matter is that I'm sick of Lundqvist as much as you are about reading my opinions on him. However, Lundqvist is the $-man on this team, he's the star and it's all the MSG Networks talk about. I'm just reacting. I'm an atheist, but it will be pure heaven for me whenever the Rangers finally divorce themselves from this egomaniac albatross. Trust me, I'm sick of writing about him more than anyone. However, how do you just ignore him, his impact and his role on this team?
Anyhoo, I was hoping to write about a win tonight and Tony DeAngelo. TDA is the latest victim of the Rangers media wringer. Again, as mentioned in past blogs, these reporter jobs are a dime a dozen. No reporter can challenge the team because then they'd lose their sources. Even worse, Dolan has a reputation of cutting reporters off from the teams they cover. Shit, Dolan has even axed Marv Albert, the greatest play-by-play man in basketball history; not because Albert got into some freaky sex shit, but because Albert had the audacity to say the Knicks sucked.
When you look at the Ranger reporters, look at a guy like Rick Carpiniello. He's been around a while, but he's had three jobs in two years. Ditto Jim Cerny. The Daily News doesn't even cover hockey any more. Again, this is all stuff I've covered in-depth before and I'm not looking to say all this stuff again.
Outside of Larry Brooks, any of these reporters can be replaced with a college kid, a college kid who will work for minimum wage, doesn't mind living with their parents and doesn't mind not receiving health benefits. That pretty much sums up the career of WFAN reporter, Sean Hartnett. Furthermore, think about it – there are only three reporters that travel with the team, and two of them work for the NY Post. (Crygalis & Brooks with the NY Post and Colin Stephenson, of Newsday.)
In a season where everyone is just waiting for the other shoe to drop, as everyone is just pacing around waiting to see who gets moved from now until the trade deadline, every Rangers reporter is writing the same thing. Like faithful messenger pigeons, they usually write what's dictated to them by the team too. While all these reporters write the same crap about the futures Hayes, Zucc, Kreider and whoever, they all are also writing the same crap about TDA.
The latest news item in the Rangers news cycle is that, <GASP> "Tony DeAngelo is immature." Lead-dog Larry Brooks started the wheel rolling on this. Then, the Carpiniello's, the Hartnett's, the bloggers (except this one, since I'm unique and do my own thing) all ran with the story.
Here's the problem – how do any of these guys know if Tony DeAngelo is immature or not? You know who would know? John Giannone & Dave Maloney.
Prior to Lundqvist looking like a horse's ass tonight, on "The Bleeding Blue Shirts" podcast, hosted by Maloney & Giannone, they got into DeAngelo. Both reported that DeAngelo's immaturity, and subsequent scratching, stemmed from the game with the Flyers from last Tuesday. Giannone & Maloney said that DeAngelo was running his mouth, screaming at the Flyers bench and was irritating the referees.
Very quickly, while on that – GOOD for TDA. It's nice to see someone show some life on this team, and especially against the Flyers. Plus, if what TDA was doing was so bad, you think the referees would've given him a penalty. I just think we're in this millennial generation, a generation that Maloney even chastises on his podcast, where people just look to be offended and are very soft.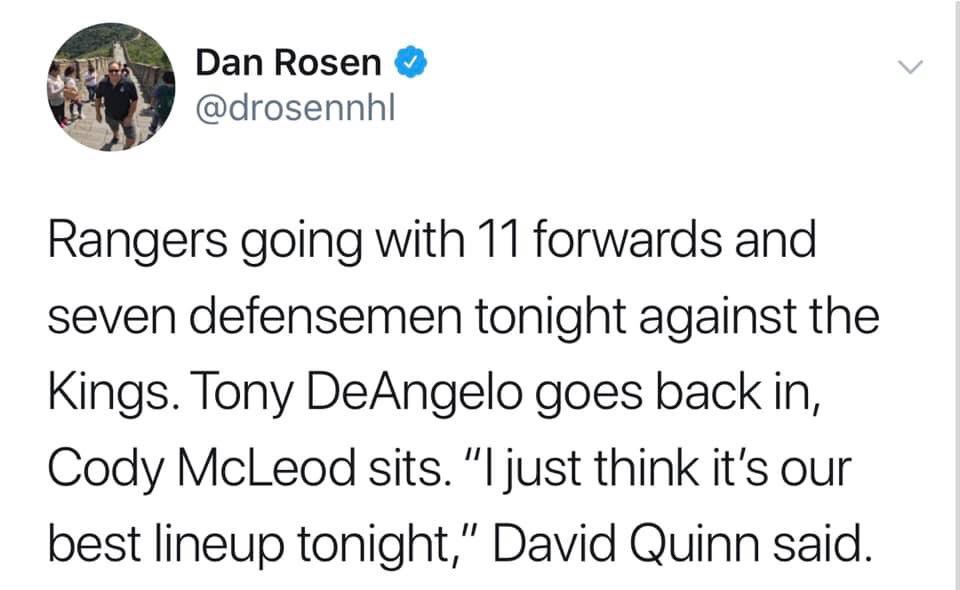 On the podcast, Giannone and Maloney talked about hearing all TDA stuff first-hand, as Giannone is in between the benches. That said, how would Larry Brooks or anyone else know what TDA says to other players or to the officials? They are sitting up by the ceiling. They can't hear what TDA is saying. They are lucky if they can even see TDA's jaw jacking.
What happened is someone in MSG, even if it was Quinn himself, told Brooks that TDA was "immature." Brooks ran with it and then that started the hamster wheel for everyone else to jump on.
The reason I bring this up? During tonight's game, late in the third period before Lundqvist choked, TDA was running his mouth at a LA King. Whatever he said must've upset someone, as the MSG Networks then turned the mics and volume off. Millennial America!
What I found sad & funny was that people on social media were upset with TDA for getting into the faces of the Kings and talking shit. If this stuff offends you and you want that sissy European shit, go move to Switzerland or go play Parcheesi or something. It's nice to see that in a league that is becoming very heavily liberally influenced, we still have real men like TDA out there.
Oh and speaking of the liberal influence, how many times did Al Trautwig say "BLACK HISTORY MONTH" tonight? 50? 100? My favorite part? Trautwig said, and I quote, "This is a busy month for Willy O'Ree", as if the NHL pulls him out of the garage to display just for this one month, as if he were a classic convertible car for the summer months.
Fuck, I'm 3000 words in already. This is going way too long, especially for a game like this. Let me get a move on here.
David Quinn elected to go back to 11 Forwards and 7 Defensemen, which to me, makes no sense. Didn't this guy learn anything from the Howden injury? It's like he's throwing shit against the wall now, and looking to see what sticks. Again, this is a rebuilding year. If you want to scratch McLeod, fine. However, bring up Lettieri or whoever else from Hartford. There's no point to this 11F/7D shit during a rebuilding/development year.
With McLeod as the lone healthy scratch, here's what Quinn rolled out:
FIRST LINE: Zuccarello/Zibanejad/Kreider
SECOND LINE: Fast/Hayes/Buchnevich
THIRD LINE: Namestnikov/Strome/Chytil
FOURTH LINE: Nieves & Vesey. Hayes played a lot with them tonight.
Defensively, here's what Quinn went with:
FIRST D-PAIR: Staal/Pionk (DeAngelo rotating in)
SECOND D-PAIR: Skjei/McQuaid
THIRD D-PAIR: Shattenkirk/Smith
As mentioned, King Nothing was in net.
And before getting into the stuff on the ice, let's go to the gambling section of the blog. Here's what I said before the game:
Homerun bet. Over in a-5.5 game. #nyr pic.twitter.com/gygS6PoJHj

— BlueCollarBlueShirts (@NYCTheMiC) February 4, 2019
With 7 goals scored, the over hit, putting me at 21-7-1 for the season. More on my win later on in the blog.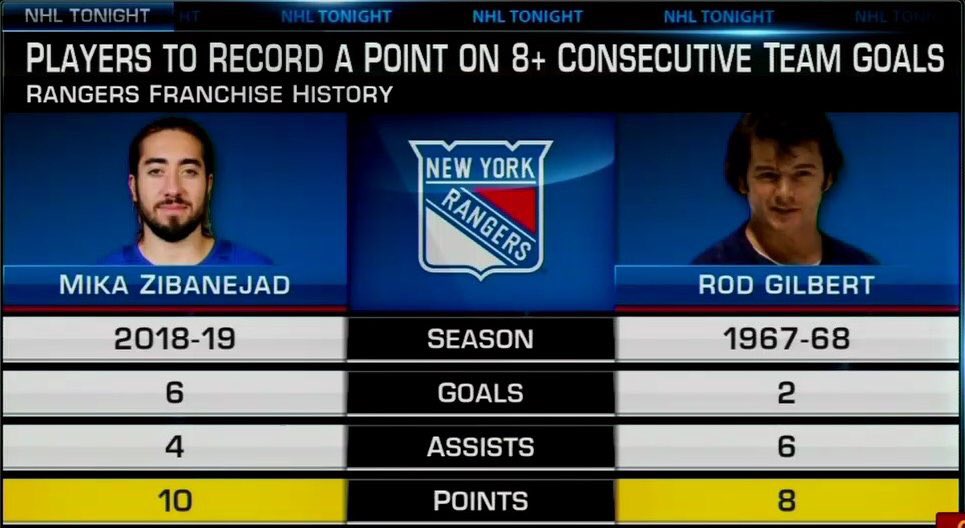 ESPN.com box score time.
SCORING SUMMARY:
1st Period
8:32

Chris Kreider

(24)

Assists: Tony DeAngelo, Mika Zibanejad

0
1
17:23

Adrian Kempe

(6)

Assists: Ilya Kovalchuk, Carl Hagelin

1
1
2nd Period
0:32

Mika Zibanejad

(21)

Assists: Mats Zuccarello, Marc Staal

1
2
3rd Period
5:04

Anze Kopitar

(16)

Assists: Ilya Kovalchuk

2
2
9:15

Adam McQuaid

(1)

Unassisted

2
3
19:00

Adrian Kempe

(7)

Assists: Tyler Toffoli, Michael Amadio

3
3
OT Summary
0:25

Tyler Toffoli

(9)

Assists: Adrian Kempe

4
3
PENALTY SUMMARY:
1st Period
3:06

Marc Staal:

2 minutes for Slashing

8:32

to Los Angeles Kings:

2 minutes for Delay of game – bench (served by Brendan Leipsic)
2nd Period
10:08

Derek Forbort:

2 minutes for Holding
3rd Period
5:21

Adam McQuaid:

2 minutes for Delaying Game-Puck over glass
OT Summary

No Penalties This Period
GOALIES:
| | | | | | | | | | | |
| --- | --- | --- | --- | --- | --- | --- | --- | --- | --- | --- |
| SA | GA | SV | SV% | ESSV | PPSV | SHSV | SOSA | SOS | TOI | PIM |
| 0 | 0 | 0 | .000 | 0 | 0 | 0 | 0 | 0 | 0:00 | 0 |
| 27 | 3 | 24 | .889 | 21 | 1 | 2 | 0 | 0 | 60:02 | 0 |
| | | | | | | | | | | |
| --- | --- | --- | --- | --- | --- | --- | --- | --- | --- | --- |
| SA | GA | SV | SV% | ESSV | PPSV | SHSV | SOSA | SOS | TOI | PIM |
| 0 | 0 | 0 | .000 | 0 | 0 | 0 | 0 | 0 | 0:00 | 0 |
| 30 | 4 | 26 | .867 | 22 | 2 | 2 | 0 | 0 | 60:25 | 0 |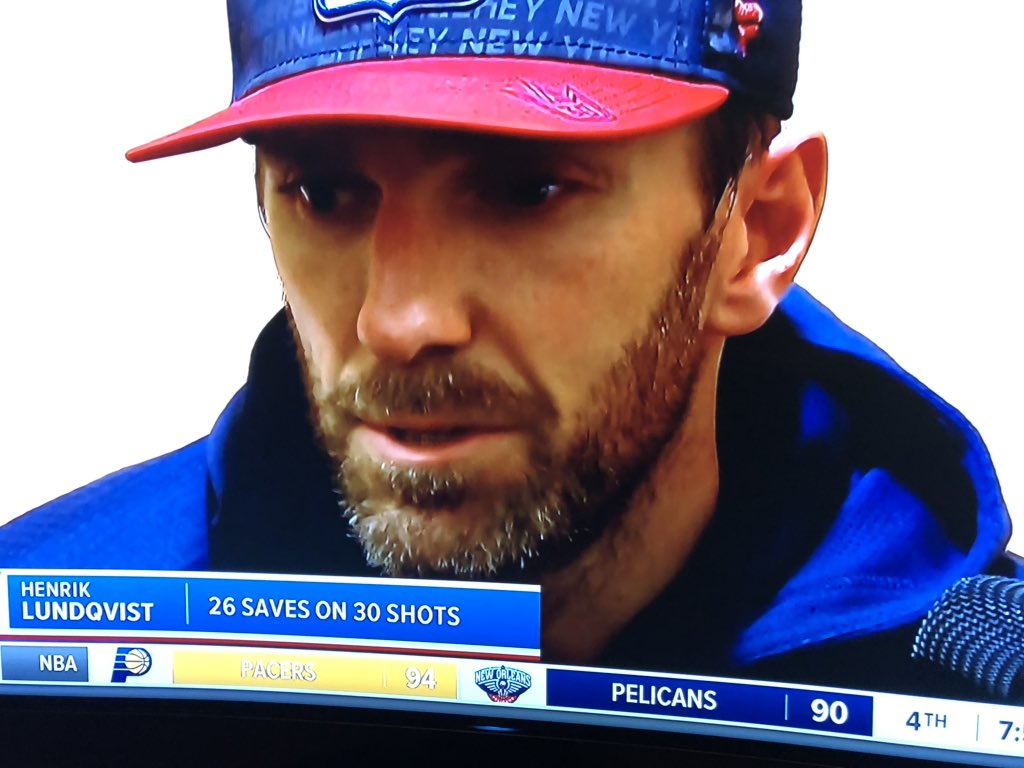 Two things I want to get out of my system before jumping into the game, and both have to do with the MSG Networks crew.
Vally started the broadcast off by doing the usual Lundqvist verbal fellatio and said, "Lundqvist hasn't had a dip in his game." When does the exaggerations stop? Vally has to be aware that Lundqvist won the Vezina in the 2011-2012 season and hasn't sniffed that award since. That fact alone would tell you that Lundqvist's best season was in 2011-2012, which would mean he has dipped a little. For more evidence, just look at Lundqvist's numbers since then. These last 3-4 seasons have seen Lundqvist's career numbers take a hit.
Even more egregious was MSG resident cheerleader, Joe Micheletti. Keep in mind, Lundqvist gave up the tying goal and then the OT goal, just 85 seconds apart. A minute after the Kings celebrated all the way back to the locker room, Micheletti, with a raging erection, was raving about Lundqvist in this game and then deemed a meaningless Lundqvist save, as Micheletti's "save of the game." Keep in mind, Jonathan Quick, the two-time Cup winning goalie, made better saves throughout the game.
To make matters worse, after the game, Lundqvist actually did take some (not all) of the blame for the loss, especially on the GWG. Still, that didn't stop Micheletti from screaming Lundqvist's praises from the tip of his engorged penis. I'm telling you – every time Micheletti talks, he makes John Davidson seem as legendary as John Madden or Vin Scully.
As mentioned earlier in this blog, the Rangers really dominated this game. For most of it, the Kings were skating around as if their heads were the size of the heads on the Easter Island statues. If you don't get that reference, here you go:
The Kings, who came into this game as the worst scoring team in the league, just looked slow, oaf-like and unmotivated. Even the Rangers fourth liners, in Vesey & Nieves, were bringing the thunder. Of note, I thought Nieves had a tremendous game, even if he didn't get any points. He had some GOOD LOOKS and fed Vesey for what should've been a goal, but Vesey couldn't convert in front of an empty net, early into the first period.
The Kings would get an early PP in this game, when Marc Staal, acting like a 500 pound lumberjack, slashed and broke a stick. The Kings PP was horrendous. In fact, the Kings had two PP's in this game and each PP may have been the worst PP I've seen from an NHL team this season. It was that fucking bad. Granted, the Rangers PK looked great, but this was a walk in the park for them.
At the 8:32 mark of the first period, Tony DeAngelo found Kreider with the sweetest of passes, making the score 1-0 good guys:
.@VallysView breaks down the great puck movement from the Rangers on Chris Kreider's goal tonight. #NYR pic.twitter.com/mtkU844hn0

— MSG Networks (@MSGNetworks) February 5, 2019
LA would review the goal, looking for an offside, but it wasn't there. As a result, for the LA delay of game, the Rangers then got a PP, but couldn't do anything with it.
The rest of this period flew by. In fact, most of this game flew by, as there weren't many penalties or stoppages. The Rangers looked like the late 90's Devils for elongated periods of time, as they played a strong defensive game. Most of the game saw LA struggle to get into the Rangers zone.
At 17:32, LA finally got on the board:
Some nifty passing leads to this gem from Adrian Kempe. pic.twitter.com/cQ2eECBZPn

— Sportsnet (@Sportsnet) February 5, 2019

1-1, as Hank was beat. Of note, look at Carl Hagelin getting the assist.
While on Hagelin, I just wanted to share something I tweeted out about him after the game:
Fun Fact: Ever since being traded by #NYR @CarlHagelin is 8-3-2 vs the Rangers. That doesn't include the 2016 playoffs or the 2 Stanley Cups Hagelin won either. Worse Fact: EMERSON ETEM DID JACK SHIT!

— BlueCollarBlueShirts (@NYCTheMiC) February 5, 2019
For this organization's love affair with Swedish players, it's amazing how Sather royally fucked up by moving on from both Anton Stralman (replaced by FA Dan Boyle) and with the trade of Hagelin for Emerson FUCKING Etem.  To the shock of no one, both players have reached new heights and have had more team success when away from the Rangers number 1 Swedish cancer – the contract of Henrik Lundqvist. Carl Hagelin will retire with no regrets. Stralman may be in the same boat after this season. Can't say the same for the Scrooge McDuck of the Rangers.
After one period, the score remained 1-1. The Rangers outshot the Kings 12-8 in the period and were by far, the better team. However, once again, the non-Ranger goalie was the better goalie of the game, and once again, it cost the Rangers. As I always say, I can't wait for the team to embrace winning without Hank than losing with him.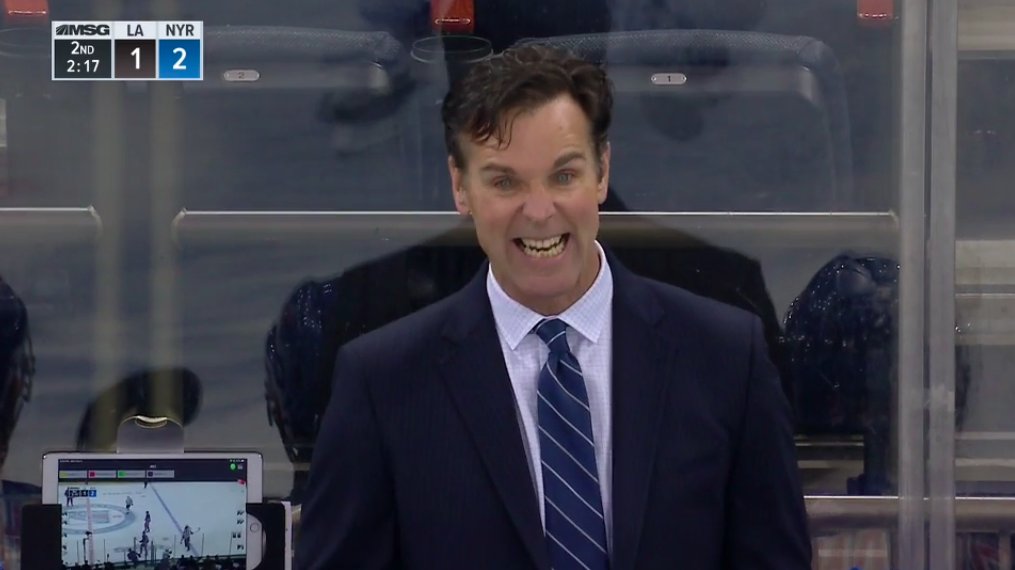 32 seconds into the second period, the red-hot Mika Zibanejad scored, as he continues to have a career-best season. 2-1, good guys. You know my take on Zibanejad already, but one can't deny how great he's been. The concussions and his NMC still worry me. And also, for as hot as the top line for the Rangers have been, as talked about in the Tampa blog, neither of the three have numbers that surpass second line center for the Tampa Bay Bolts, in Brayden Point. In other words, someone has to score and rack points on a bad team. Is the Rangers top line that good or are these three just padding stats on a bad team? Deep down, I think it's a combo of both.
The Rangers would get a PP at the half-way mark of the period, but once again, squandered the opportunity.
The rest of the second period was pretty uneventful, as the Rangers just exerted their will on LA. While it was still a one goal game when the period ended, this whole game felt like a Rangers romp. Unless you're me, and just waiting for Lundqvist to choke, it truly felt that this would be a bell-to-bell win for the Rangers. Unfortunately, the King of All Choke saved his worst for last.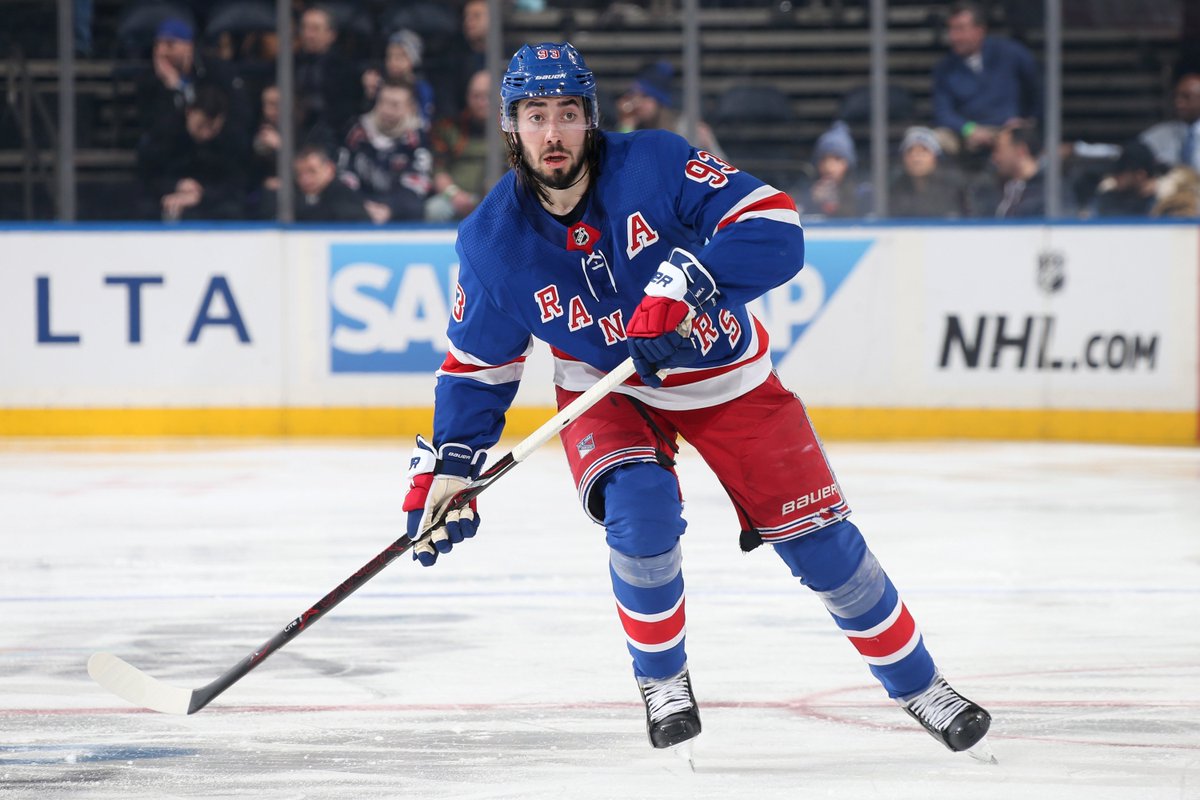 For 19 minutes of this third period, it looked like a Rangers win.
At the 5 minute mark of the period, LA would tie the game, off of this wicked backhand from Anze Kopitar:
Lethal backhander. @AnzeKopitar pic.twitter.com/AEMi5chiXL

— NHL GIFs (@NHLGIFs) February 5, 2019
2-2. Lundswiss needs to stop that.
Even tied at 2-2, and with the King of No Cups blowing two straight leads, I thought that the Rangers would come right back. This was a great goal, no doubt, but this felt like an anomaly for the Kings. The Rangers were just the better team in this game.
The Kings would get another PP after this goal, but once again, their PP was stymied by the Rangers. It was also at this point in the game, that I was looking at my over-under prediction. If you recall, the o/u was -5.5. A 3-2 final did me no good. I was rooting for a Rangers goal here and then hoping for an empty netter. The first half of my dream parlay would happen at the 9:15 mark, as Adam McQuaid scored his first ever goal as a Ranger:
MCQUAID!!!

First with #NYR pic.twitter.com/ct2s5UMPVs

— MSG Networks (@MSGNetworks) February 5, 2019
3-2, good guys. With 10+ minutes remaining, all I needed was a Rangers insurance goal to win my bet. Then again, I could've used a Kings goal to win, but I wasn't rooting for that.
As the clock dwindled down, the Rangers remained the aggressor. The Rangers were all up in the Kings zone, that as the clock went under two minutes, the Rangers were on the forecheck and the Kings couldn't even pull Quick. It looked like I would be wrong on my prediction and this game would be 3-2.
However, with about 80 seconds remaining or so, the Kings finally got the puck and Quick hurried to the bench. With the way the Rangers were playing, I was awaiting the empy net goal. It seemed like a matter of time. However, Lundqvist pulled a Lundqvist. Here's Adrian Kempe, with just a minute left in the game:
EMPTY NET UNDER A MINUTE LEFT GAME-TYING GOAL!@adriankempe | @LAKings pic.twitter.com/i5dcbw9C5K

— FOX Sports West (@FoxSportsWest) February 5, 2019
$8.5M doesn't get you what it used to. 3-3. Bright side, I was right on the money with my over-under bet.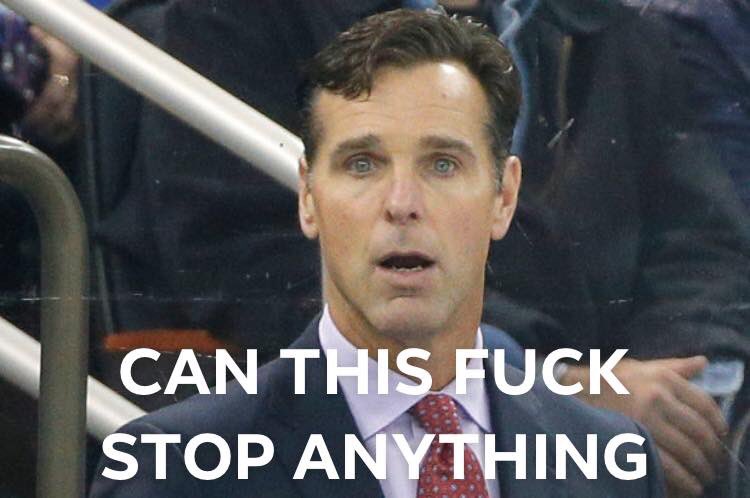 When the Kings scored like this, I knew it was over. It was just a matter of time. The only question was, who would score the GWG, Alec Martinez again or ex-Ranger Carl Hagelin?  Instead, it was Tyler Toffoli, just 25 seconds into the OT:
Tyler Toffoli's OT game-winning goal is just too perfect to not watch again 🙌@EASPORTSNHL pic.twitter.com/77ezi0hvT5

— LA Kings (@LAKings) February 5, 2019
4-3, bad guys, your final. On the goal, Zibanejad clanged one off the post and the Kings marched right down and beat their bitch.
This is as bad of a loss as there is. I mean, blowouts suck too, but this was a game the Rangers had two points in and their overrated goalie just pissed it away.
What was peculiar, was that after the goal, Sam Rosen said this was the first lead the Kings took in the game, as Lundqvist previously blew three separate leads. What is Sam talking about? The Kings didn't take the lead. THEY WON THE GAME. It might be time for a rebuild in that booth on the bridges.
I've wasted too much time recapping this horrendous game already.
The Rangers host the Bruins in primetime on Wednesday night. Note the horrible 8PM late start. After that, it's 1994 night on Friday, where the Rangers pretend that Brian Noonan & Jay Wells were bigger contributors to this organization than Frank Boucher and Bill Cook.
I would bet you that Georgiev starts the game on Wednesday against the playoff bound Bruins, while Lundqvist takes the easier start against the Canes, where he most likely will embarrass the organization again by losing in front of the 1994 team. That's when you will hear the 1994 guys snicker at the idiots who think that Lundqvist is better than Richter.
Horrible game, and one that was purely embarrassing!
See you Wednesday night.
And as always, thanks for reading and…
"LET'S GO RANGERS!"
Sean McCaffrey
BULLSMC@aol.com
@NYCTHEMIC on tweeter