Greetings and salutations everyone and welcome to another blog here on BlueCollarBlueShirts.com.
By the time you read these words, it will be St. Patrick's Day. For Ranger fans, St. Patrick's Day is just another day on the calendar, as Ranger fans have been drinking all season with this team. In fact, after the two back-to-back games this weekend, where the Rangers lost to the Flames by a score of 5-1 on Friday and with the Rangers losing to the Wild 5-2 tonight, I'm sure Ranger fans are already lubricated and primed. Suffice to say, the alcohol consumption in Rangerstown right now is no match for a one Saint Patrick.
Like last year, I was thinking about attending a Rangers road game during the  St. Patrick's Day weekend. However, last minute flights to Minnesota were too expensive. With hindsight being 20/20, while I always enjoy my road-trips, if I attended this game, my attendance record would've dropped to 0-11. I'm glad I stayed home for this one!
The Rangers finished off their four game road-trip, on Saturday, in Minnesota, losing 5-2. With the loss, the Rangers finish their road-trip with an 0-3-1 record. Four games, one point. That's not exactly a recipe for success.
While I think we all knew that losing Kevin Hayes and Mats Zuccarello would hurt, when it comes to the Rangers only having one regulation victory in their last 11 games, I just don't think you can use the trade deadline as a singular excuse. Even sadder, the one win was against the Devils, a team that had about 12 starters injured and fielded a line-up of AHLers against the Rangers in that particular game.
As the Rangers continue to limp to the finish line, as there are now only 10 games remaining in the 2018-2019 season, watching these last few games makes me think that a lot of people are checked out and tired. I'm also more perplexed by Quinn's roster decisions with each game.
In case you missed my most recent blogs, you can find them below:
---
---
---
---
---
---
I know when there are back-to-back games, sometimes readers skip a blog. I've never made mention of this before, but I'll say it now, because in case you missed it, I hope you go back and check out my blog on the Rangers/Flames game. In that blog, I talked about the recent troubles of Mika Zibanejad and Chris Kreider.
Zibanejad would score a fluky goal in this game, but when you haven't scored in 8 straight games, you'll take a goal any way you can get it. For Kreider, he remains scoreless since the deadline. While he did have a little presence in this game during the first period, after the first twenty minutes, I had to check to see if Kreider was hurt or something, because I didn't notice him at all.
This game with the Wild was very much similar to the game with the Flames. While the Flames are much better than the Wild, (Which is why Georgiev started against the Flames, while King Coward took this start) the Wild had no trouble of disposing the Rangers tonight.
Simply put, this game was one long ass-wipe. It felt like the Wild had a huge heaping helpful of corned beef and cabbage before this game. Once the game started, the Wild just wiped their ass with the Rangers for 60 minutes. Sure, the Rangers were a little annoying at times, and for the Wild, it must've felt like pulling peanut butter out of shag carpeting, but when it was all said and done, the Wild had a shiney hiney and the Rangers looked like a pile of discarded shit.
There's really not much else to say, as I felt I was watching a repeat of the game from 24 hours ago. And yes, as mentioned all week on this site, the schedule hurt the Rangers here. That said, you have a fresh goalie, a young team and all of these guys, including Quinn himself, like to talk about what needs to be done. However, talking and doing are two different things.
Moving along.
After scoring a goal last night against the Syracuse Crunch, tonight, during Saturday night's Wolfpack game against the Utica Comets, Vinni Lettieri recorded an assist. The Wolfpack went on to win the game, by a final of 5-3. The funniest thing about this game to me were the abbreviations, as every Hartford tweet talked about UTI. It's the little things that make me laugh.
When I mentioned my trip to St. Louis at the top of this blog, it reminded me that John Gilmour was on the Rangers a year ago. For whatever reason, despite being the best player on the Wolfpack all season, Gilmour hasn't gotten a call-up under the Quinn regime. More on that in the next segment of this blog.
Let's do the easy thing first. When it comes to the goalies, here's what the Rangers tweeted out before the game tonight:

Shocker, Lundqvist took the start against the easier team during a back-to-back. I only called this a week ago.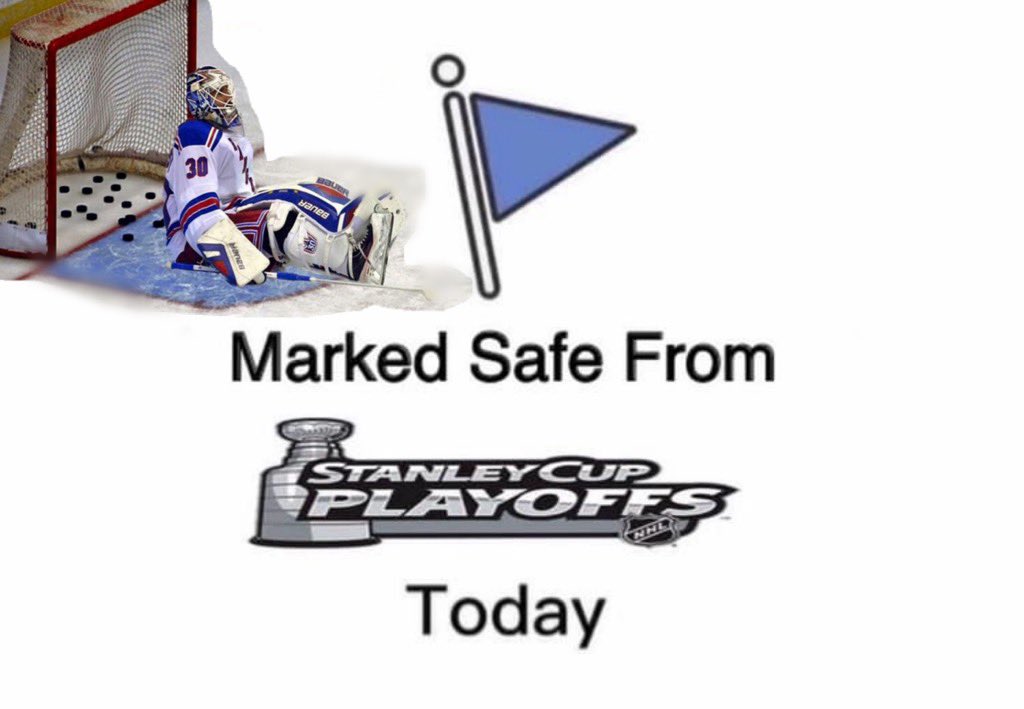 When it comes to the healthy scratches tonight, both Boo Nieves and Connor Brickley were in the Quinn Bin. (Credit: BSU Radio.)
I know I sound like a broken record on many topics as of late, but for the life of me, can someone please explain this fascination of giving Brendan Smith time as a forward?
If I've said it once, I've said it a thousand times – BRING BACK LETTIERI AND GIVE HIM TOP 6 MINUTES. CALL UP JOHN GILMOUR AND SEE WHAT HE CAN DO!
I just don't get this crap with Quinn. What is the point of giving Smith continuous looks on the fourth line? Neal Pionk, who was absolutely dreadful in both tonight's game and in the game with the Flames, continues to be bullet-proof. He's plateaued. He's shot. He's done for the season. Give Gilmour some action.
And if you're a Pionkamaniac, the Rangers could also give Shattenkirk a break, as he's been as brutal as wiping an ass full of hemorrhoids with sandpaper.
With ten games left and with the team hitting all types of new lows, can someone please explain to me why Quinn and the Rangers aren't giving new faces opportunities? This constant insanity of doing what's not working is mind-boggling, especially for a coach who always says how he wants to win every game.
Here's what Quinn rolled out tonight:
FIRST LINE: Kreider/Zibanejad/Buchnevich (Buchnevich returns to the first line, as Quinn reunites the KZB line. Two of the three players scored in this game. Take a guess at the guy who didn't.)
SECOND LINE: Namestnikov/Strome/Fast (After bouncing Fast and Namestnikov around, Quinn reunited this line tonight. Strome continues to hustle as much as anyone else on this team.)
THIRD LINE: Chytil/Howden/Vesey (Once again, Chytil gets offensive chances, but can't finish. Chytil also felt the wrath of King Ego tonight.)
FOURTH LINE: Smith/Andersson/Lemieux (This is a waste of time to me. Smith isn't a forward and this is taking minutes from someone else. Andersson belongs in Hartford. Lemieux needs to be playing more.)
Defensively, Quinn went with:
FIRST PAIR: Staal/DeAngelo (The best duo of the game.)
SECOND PAIR: Skjei/Pionk (Dreadful.)
THIRD PAIR: Claesson/Shattenkirk (Rangers should move on from both of these guys during the off-season.)
Gambling segment time!
Here's what I said before the game:
Lundswiss and a low line of -5.5???? You know what to do – 🔨 🔨 🔨 the over without even second guessing. #nyr pic.twitter.com/cCw1zgwSYh

— BlueCollarBlueShirts (@NYCTheMiC) March 16, 2019
To Nick and Mike, who both asked me my pick ahead of tonight's game, you're welcome! With the win, my Rangers over-under prediction record improves to 31-17-3. With ten games remaining in the season, I'm guaranteed to finish over .500 with my picks!
As always, the box score from ESPN.com:
SCORING SUMMARY:
1st Period
4:40

Ryan Donato

(9)

Assists: Pontus Aberg

0
1
6:00

Mika Zibanejad

(28)

Assists: Kevin Shattenkirk

1
1
16:05

Ryan Donato

(10)

Assists: Luke Kunin, Jason Zucker

1
2
2nd Period
4:51

Eric Staal

(20)

Unassisted

1
3
3rd Period
6:06

Jared Spurgeon

(13)

(Power Play)

Assists: Kevin Fiala, Zach Parise

1
4
8:56

Pavel Buchnevich

(17)

Assists: Tony DeAngelo, Brady Skjei

2
4
17:25

J.T. Brown

(3)

Assists: Marcus Foligno, Eric Fehr

2
5
PENALTIES:
1st Period
13:01

Anthony DeAngelo:

2 minutes for Roughing
2nd Period
13:24

Zach Parise:

2 minutes for Tripping

17:48

Anthony DeAngelo:

2 minutes for Interference
3rd Period
5:35

Brett Howden:

2 minutes for Slashing

7:37

Brendan Lemieux:

2 minutes for Roughing

7:37

Marcus Foligno:

2 minutes for Roughing

9:57

Kevin Fiala:

2 minutes for Tripping
GOALIES:
| | | | | | | | | | | |
| --- | --- | --- | --- | --- | --- | --- | --- | --- | --- | --- |
| SA | GA | SV | SV% | ESSV | PPSV | SHSV | SOSA | SOS | TOI | PIM |
| 28 | 2 | 26 | .929 | 25 | 0 | 1 | 0 | 0 | 60:00 | 0 |
| | | | | | | | | | | |
| --- | --- | --- | --- | --- | --- | --- | --- | --- | --- | --- |
| SA | GA | SV | SV% | ESSV | PPSV | SHSV | SOSA | SOS | TOI | PIM |
| 45 | 4 | 41 | .911 | 38 | 0 | 3 | 0 | 0 | 59:50 | 0 |
As far as the MSG Networks go tonight, the Henrik Lundqvist ass kissing remained at an all-time high. Of course, Hank cherry picking starts against bad teams, his terrible numbers, his bad attitude, how we're now on our third back-up goalie to post better or similar stats than Lundqvist and every other fact was ignored.
It's funny how Valiquette and Micheletti can pick out these random stats to prop up their Swedish dreamboat. It's crap like "Henrik Lundqvist is 9-1, with a .930 save percentage on the third Saturday of March during crescent moons during leap years."
The true black and white stats, like these, are always conveniently ignored: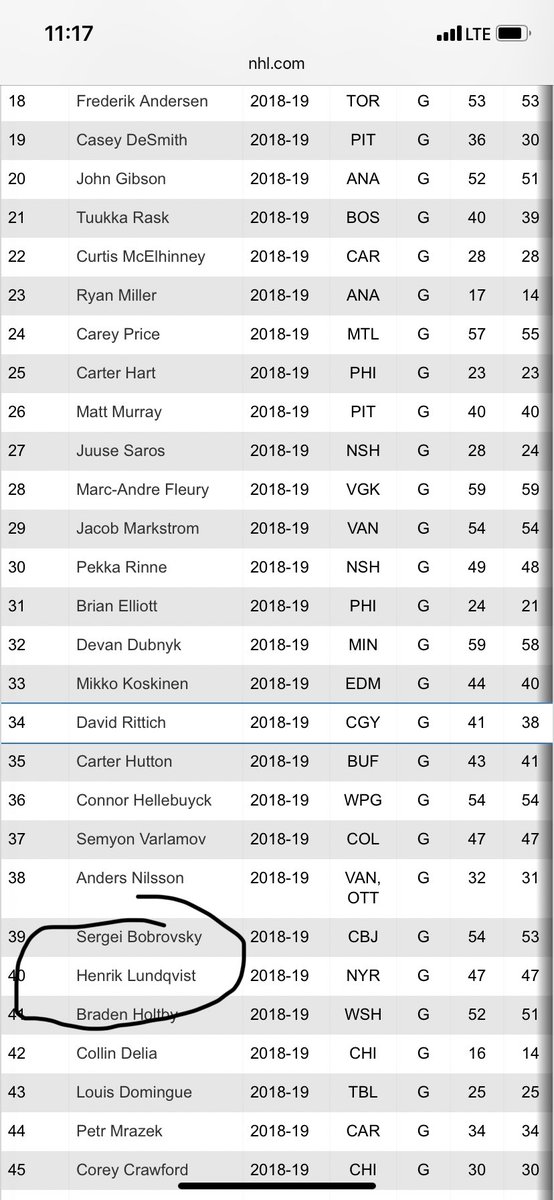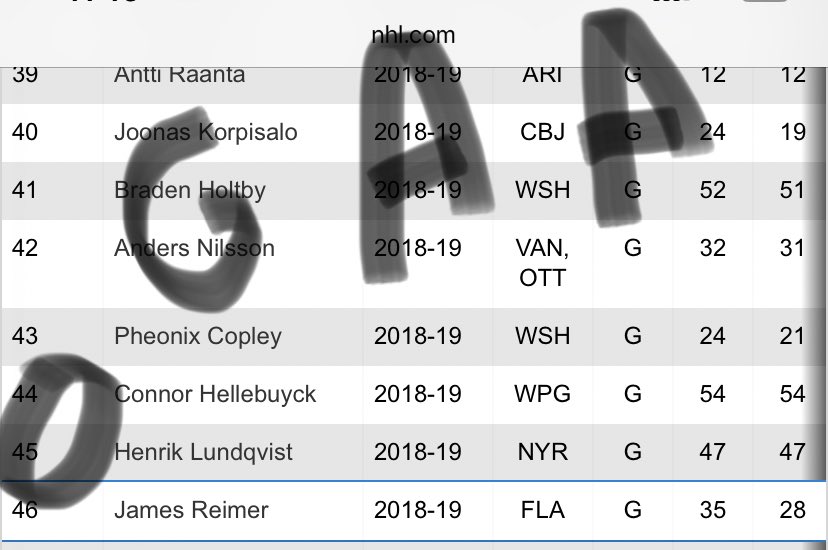 Instead of talking about the truth about Lundqvist, the Lundswiss News Network (LNN) just put on their chapstick and went straight to town all game:
Some of the best nonsense from Steve and Joe tonight, and I'm paraphrasing here, as I'm not wasting my time rewinding to get the exact quotes:
"He battles so hard." – Yea, he battles so hard by playing against every last place team he can find and ducking every playoff team he can.
"Hank is a true competitor and wants to play every game." – Georgiev leads all back-up goalies in starts against playoff teams.
Oh and the best one was this:
"Lundqvist blah blah blah the best, the greatest, blah blah blah" – Sam Rosen. As soon as he said that, Jared Spurgeon beat Lundqvist to make the game 4-1, in favor of the Wild. You can't make this up.
Ugh, this is enough on this.
Bottom line – Joe and Vally should get a room at the Pine Motor Lodge and exchange Swedish sex dolls.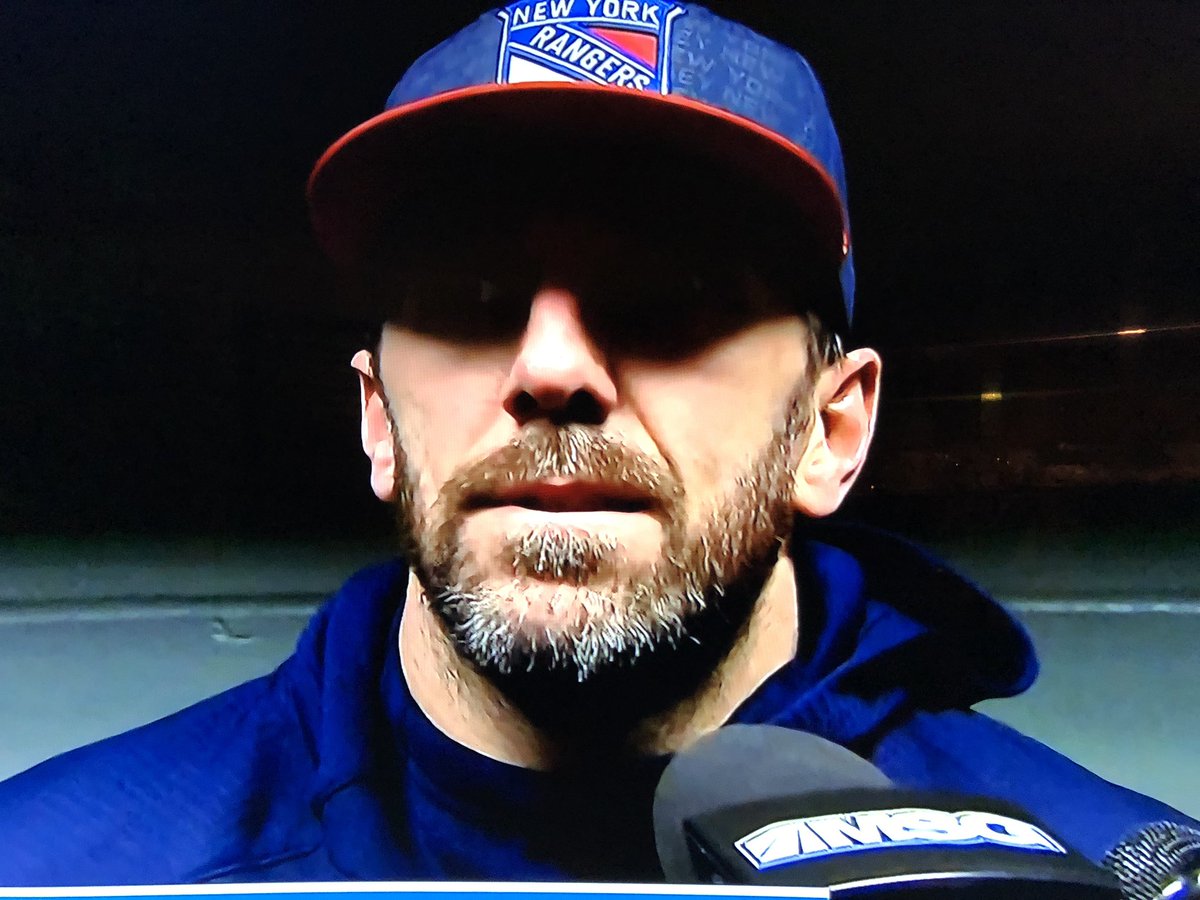 Oh and one last thing on this Lundswiss nonsense – the Rangers sucked tonight. I am not arguing otherwise. My biggest bone of contention remains the same, keeping Lundqvist here does no favor for the Rangers. Buy him out or force him to waive.
This game started off innocently enough. Strome, my Steve McDonald E.E. Award candidate, was hustling. Chytil picked up where he left off last night, and continued to not find the back of the net during every chance he had in this game.
About 2:30 into this game, for some reason, Brady Skjei hit and pushed Marcus Foligno right into Henrik Lundqvist. Why Skjei decided to send Foligno, at full force, right into his own goaltender, well that's beyond me. This was not a smart play from Mr. Skjei. In fact, it was pretty "Skjeitty".
As mentioned at the top of this blog, Chris Kreider decided to bless us with his presence during this first period. King Dubnyk would stop Kreider on multiple chances. After this period, Kreider could've been selling beer for all I know.
At the 4:40 mark of the first period, Ryan Donato gave the Wild a 1-0 lead:
👏 @DonatoRyan with his 3rd goal with #mnwild. pic.twitter.com/3q8hFWsQwP

— Minnesota Wild (@mnwild) March 17, 2019
1-0, bad guys.
On the goal, I have no clue what Lundswiss is doing here. This was just fucking lazy. Sure, this goal was the result of an odd-man rush, a rush where Skjei had the passing lane cut off, but Lundqvist could at least make an attempt.
Yes, Lundqvist would make 40+ saves in this game. That said, it always comes with a "but", as in Lundqvist made 40 saves, BUT he gave up some bad goals too. $8.5M, second highest paid goalie in the league folks!
Just a shade over a minute later, Mika Zibanejad caught Dubnyk dicking around the back of his net for too long:
A bad-angle shot from @MikaZibanejad gets the #NYR on the board!

Watch the action now on MSG & https://t.co/9032j80fse. pic.twitter.com/aH6f2WS9T5

— MSG Networks (@MSGNetworks) March 17, 2019
1-1.
On the goal, Zibby got a goal of the fluke variety. Ranger fans are rejoicing that he has now scored a career high of 28 goals in a single-season. Very elite. I guess that sounds like I'm slamming Zibanejad. I'm not. He's been good this season, but I think a lot of it has to do with Zibanejad being the best player on a bad team. I just don't see him as a game changer in this league.
As the period (and game for that matter) went along, Joe Micheletti made up phantom saves for Lundqvist. Whether pucks were going high, wide or even if they weren't shot at Lundqvist at all, Micheletti was there to tell us what a great save Lundqvist made. If Micheletti was the official statistician of this game, Lundqvist would've finished this game with a hearty 786347896378946378963463896 saves.
At 13:01, Tony DeMAGAngelo would get involved in some post whistle shenanigans with someone on the Wild. Only TDA was boxed. A pure reputation call. Fortunately, the Rangers killed the PP, which was more due to Eric Staal being snake-bitten than anything else. However, the snake-bite wouldn't last forever.
A minute after TDA left the box, Ryan Donato, who left the game for a bit, returned and deflected a puck right by Lundqvist:
RYAN DONATO TIPS ONE HOME IN TIGHT!#MNWild pic.twitter.com/flZJzuw8SF

— Hockey Daily (@HockeyDaily365) March 17, 2019
2-1, bad guys.
Listen, I'm not blaming Lundqvist for this one, as the Rangers defense was terrible all night, but I wish I could be as amazed by anything in life like the way Joe Micheletti is about a deflection. According to Micheletti, deflections only happen at the expense of Henrik Lundqvist. In the eyes of Joe, no other goalie, no other hockey team, NOBODY and I mean NOBODY, deals with deflections in hockey, outside of Henrik Lundqvist.
For as bad as the Rangers defense was, Pionk would prevent a goal in the final minutes of this period. This was a big play here, considering a two goal hole on the road isn't exactly ideal.
With the period over, Micheletti continued to fawn praise over Lundqvist. I wouldn't doubt if Micheletti threw his underwear on the ice, like a female Tom Jones concert goer.
Yes, Lundqvist's contract bothers me, but Micheletti makes everything 100000 times worse.
2-1 after twenty.
When it came to the intermission, how about this feedback:
#NYR Vally's Hot Takes. Lundqvist is playing angry. The entire intermission is about Hank again. WOW! Give it a rest, Vally.

— Fixxser (@Fixxser) March 17, 2019
It's pathetic and now they have his water boy his studio to protect him. I mean he says "oh hank was mad cause of his play" Well. Ok. But he's supposed to be the veteran leader of this group. Isn't that why he refuses to go. He's all in to help. Bunch of crap.

— Howie Wirtheim (@HWirth) March 17, 2019
Do you know what was ignored by Joe and Steve? Lundqvist's reaction to the second goal allowed:
Yeah. I'll add this to my collection of tantrums and freak outs pic.twitter.com/v6Ssovebau

— – (@blueshirts92) March 17, 2019
What a team player. Chastizing and verbally berating Filip Chytil. Oh and take a wild guess what Lundqvist did in his post game interview? HE BLAMED EVERYONE ELSE! It never ends.
The second period was dominated by the Wild. True to form, I forget who, but one of the Wild hit the post in the opening seconds of the period. Micheletti called it a save.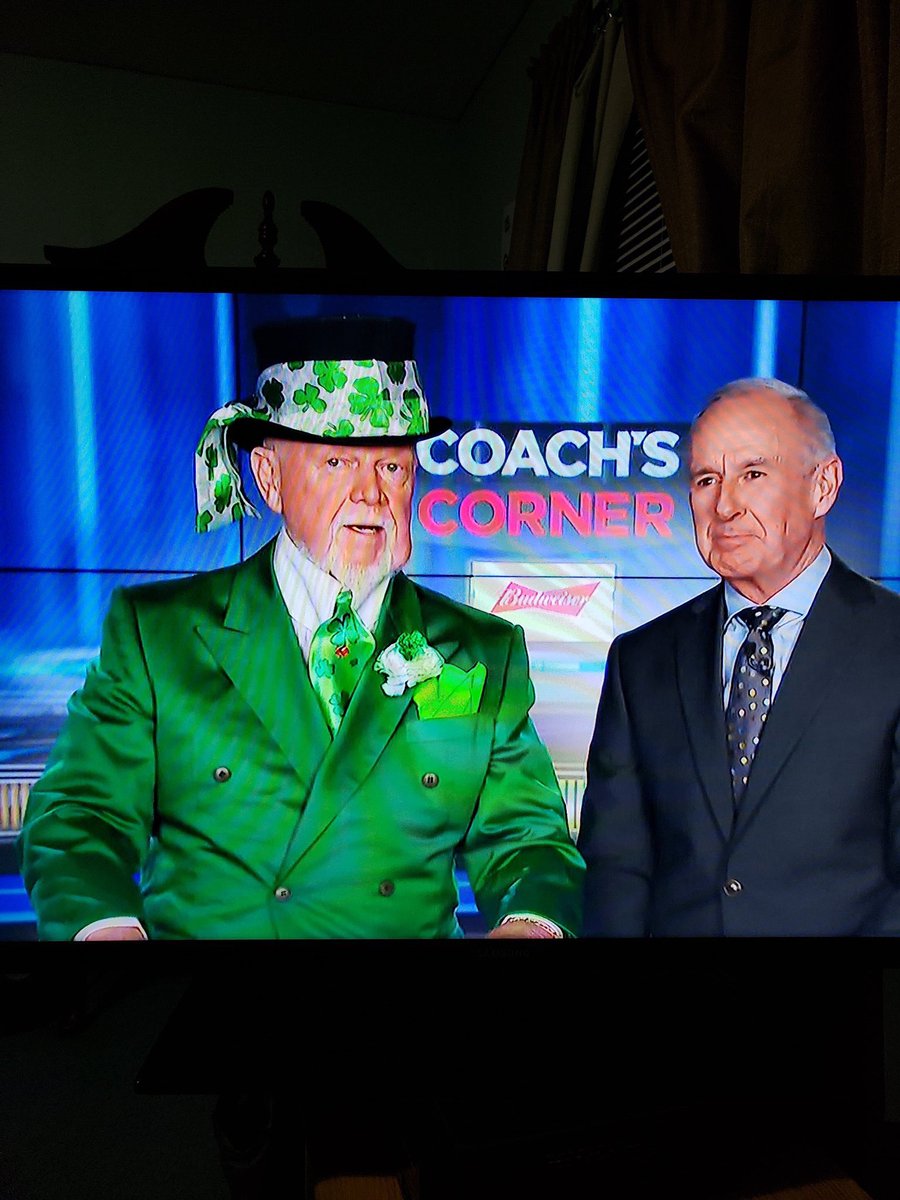 At the 4:51 mark of the second, the ex-Ranger curse continued, as Eric Staal scored a fluky goal on a great opportunity:
ERIC STAAL'S PASS DEFLECTS OFF OF NEAL PIONK AND IN!#MNWild pic.twitter.com/JLVYBTjMo9

— Hockey Daily (@HockeyDaily365) March 17, 2019
3-1, bad guys.
On the goal, Pionk prevented a goal in the first and helped assist a goal here in the second. Wash.
As the period progressed, Lundqvist would lose his stick three times and do his belly dance on the ice. Luckily, no more goals were scored in the period.
Both teams would get a PP in this period, with the Rangers PK coming up big again and the Rangers PP not recording a shot on goal. SAD!
Not much else to say about this period. The Rangers were out-matched. The MSG Networks crew blamed the schedule. Seems like a cop-out of an excuse.
3-1 after two periods.
The third period was more or less the same as the second, with the Wild dominating. It's the same story on loop here folks.
At 5:35, Howden broke up a Wild breakaway by slashing. Then, at 6:06, Jared Spurgeon scored the PPG that sealed the deal. 4-1, bad guys.
At 8:56, TDA made a play to Buchnevich and Buchnevich beat Dubnyk. 4-2, bad guys. However, it was too little too late and with the a PP that can't score and with Kreider milk-cartoning it up, all this goal did was hit the OVER!
In what's becoming a trend, as the game continued, Lemieux was looking for a fight. The refs broke it up before Lemieux could go. Listen you douchebag refs, the Rangers suck. Let Lemieux fight. Give us Ranger fans something to look forward to, outside of our increasing blood alcohol content.
The Rangers would get one last PP with ten minutes remaining in the game. Instead of making the game 4-3, the Rangers were happy to do nothing and let the clock wind down.
With the PP expired, the Rangers couldn't do anything. Quinn pulled Lundqvist with about 2:35 remaining. J.T. Brown immediately scored an empty netter, making the score 5-2. If the Rangers can't score on the PP, it's not like they are going to score with their goalie pulled either.
5-2, bad guys, your final from Minnesota. This season can't end soon enough.
Let's try that again!
10 games remain in this season, a season that has had many peaks and valleys, with many of the low-points occurring now.
Quinn, Gorton or whoever needs to shake things up. Bring up Lettieri. Bring up Gilmour.
With Detroit being a bottom-of-the-barrel team in this league, you know Lundqvist will start that game and then duck the game against Toronto on Saturday night. The Rangers schedule beefs up after the game with Toronto, so Lundqvist might have to make his first start in ages against a playoff team. I'm sure he's trying to wiggle out of that already.
If you're an optimist, there's less than three weeks of this crap. Unfortunately, the Rangers would rather lose with Lundqvist than win without him, so we will be subjected to two more years of this bullshit, all while at the expense of developing and rebuilding the franchise. SAD!
See ya Tuesday.
As always, thanks for reading and…
"LET'S GO RANGERS!"
Sean McCaffrey
BULLSMC@aol.com
@NYCTHEMIC on twitter